Welcome to Dallas, Texas, a city steeped in rich history and filled with iconic landmarks that bear witness to its past.
In this guide, we will take you on a journey through time as we explore the most significant and captivating historic sites in Dallas.
From grand architectural marvels to poignant memorials, each of these sites has played a crucial role in shaping the city's identity and narrative.
As you traverse the streets of Dallas, you will encounter a tapestry of stories that reflect the city's vibrant past.
From the fateful site of President John F. Kennedy's assassination to the birthplace of the frozen margarita machine, Dallas boasts a captivating blend of solemnity and quirky charm.
So, grab your map and let's embark on a journey through time as we uncover the iconic historic sites in Dallas, Texas.
GET A

FREE

TEXAS GUIDEBOOK WITH LOCAL TIPS!
With 71 pages of helpful travel tips and the "best of" Texas lists, this is your ad-free key to your Texas trip.
1. Dealey Plaza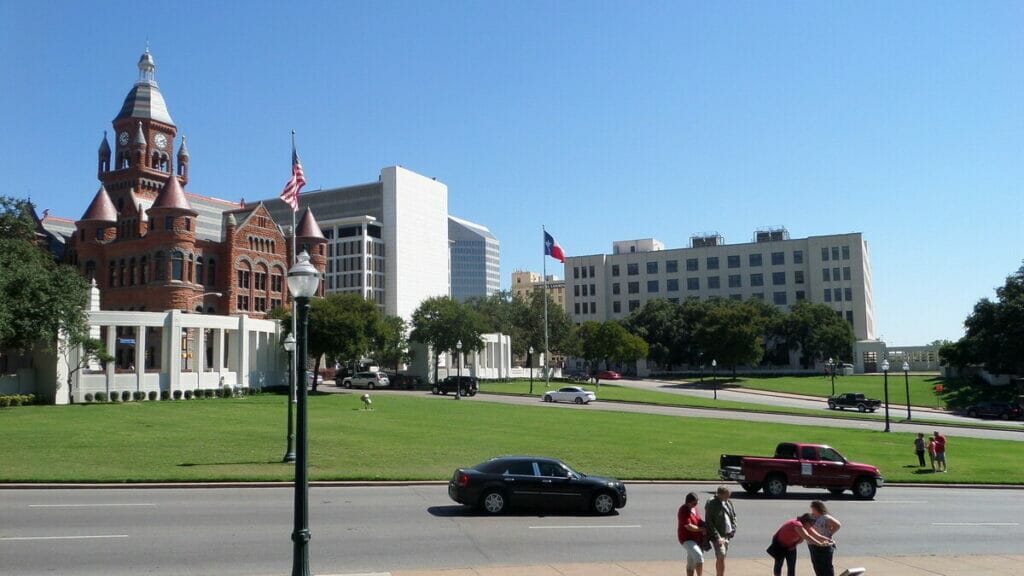 Dealey Plaza, located in downtown Dallas, Texas, holds significant historical and cultural importance as the site of one of the most tragic events in American history—the assassination of President John F. Kennedy on November 22, 1963.
Surrounded by iconic buildings, including the former Texas School Book Depository, Dealey Plaza retains much of its original charm and character.
It features a large open space with manicured lawns, trees, and a prominent pergola.
At its center, the Dealey Plaza Historic District marks the spot where President Kennedy's motorcade passed through, forever altering the course of history.
Today, Dealey Plaza is not only a memorial site but also a gathering place for locals and tourists alike.
Visitors can explore the Sixth Floor Museum at Dealey Plaza, housed in the Texas School Book Depository, which offers a comprehensive and thought-provoking exhibition about the life, presidency, and assassination of JFK.
As people walk through the plaza, they can absorb the solemn atmosphere, visit the Grassy Knoll—the area where conspiracy theories emerged—and pay their respects at the John F. Kennedy Memorial, a simple yet powerful monument.
2. Sixth Floor Museum at Dealey Plaza: best historic buildings in Dallas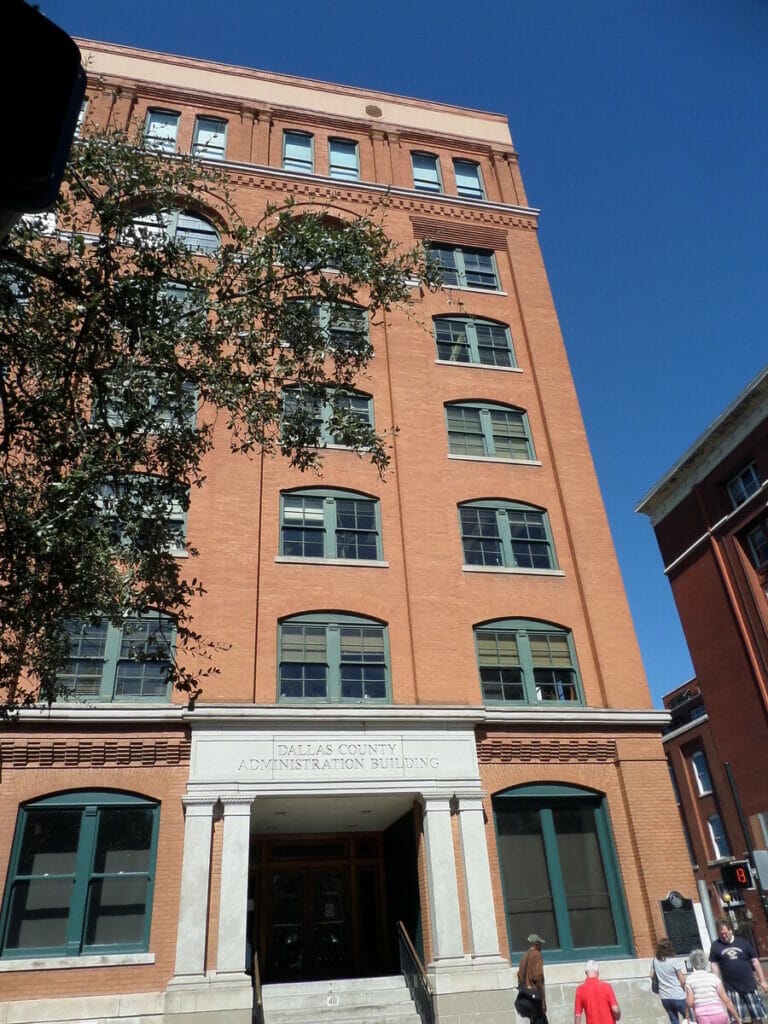 The Sixth Floor Museum at Dealey Plaza is a renowned institution situated in the historic Texas School Book Depository building in downtown Dallas.
It stands as a poignant tribute to the life, presidency, and untimely assassination of President John F. Kennedy.
Visitors to the museum are taken on a journey through the events leading up to that fateful day in November 1963.
As they ascend to the sixth floor, they delve into a meticulously curated collection of exhibits that provide a comprehensive understanding of JFK's presidency and the social and political climate of the era.
The museum's exhibits showcase a wealth of artifacts, photographs, documents, and audiovisual displays, offering a deeply immersive experience.
From the sniper's perch on the sixth floor, visitors can gain a chilling perspective of Dealey Plaza and imagine the sequence of events that unfolded.
3. Dallas Heritage Village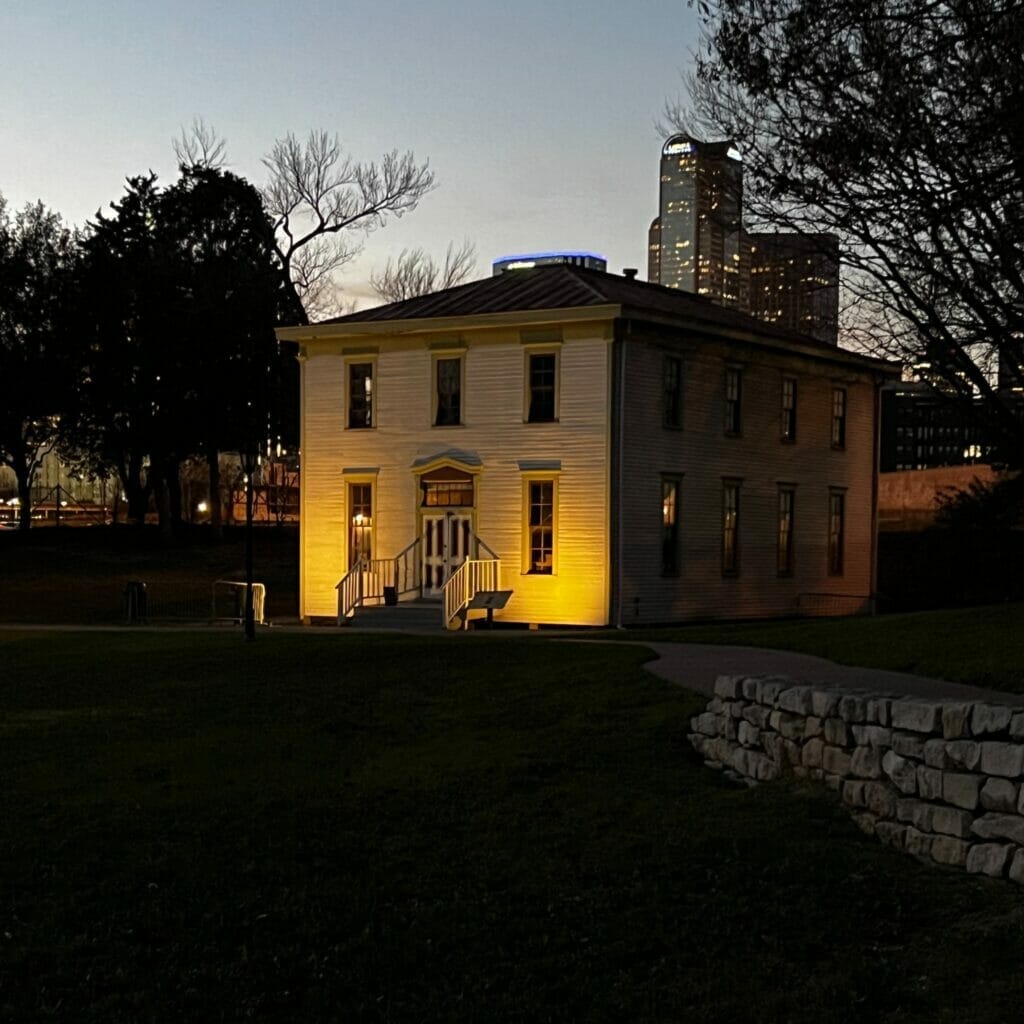 Dallas Heritage Village is a living history museum.
It offers a unique and immersive experience, transporting visitors back in time to the late 19th and early 20th centuries.
The village encompasses over 20 restored historic structures, including homes, churches, schools, and commercial buildings, that showcase the rich architectural heritage of the region.
As visitors wander through the village, they can explore the meticulously furnished interiors, interact with costumed interpreters, and gain a firsthand glimpse into the daily lives and traditions of the past.
From the charming Victorian-style homes to the general store and blacksmith shop, every building tells a story of a bygone era.
The museum also hosts a variety of events, educational programs, and workshops that provide further insight into the history and cultural heritage of Dallas and North Texas.
4. Old Red Museum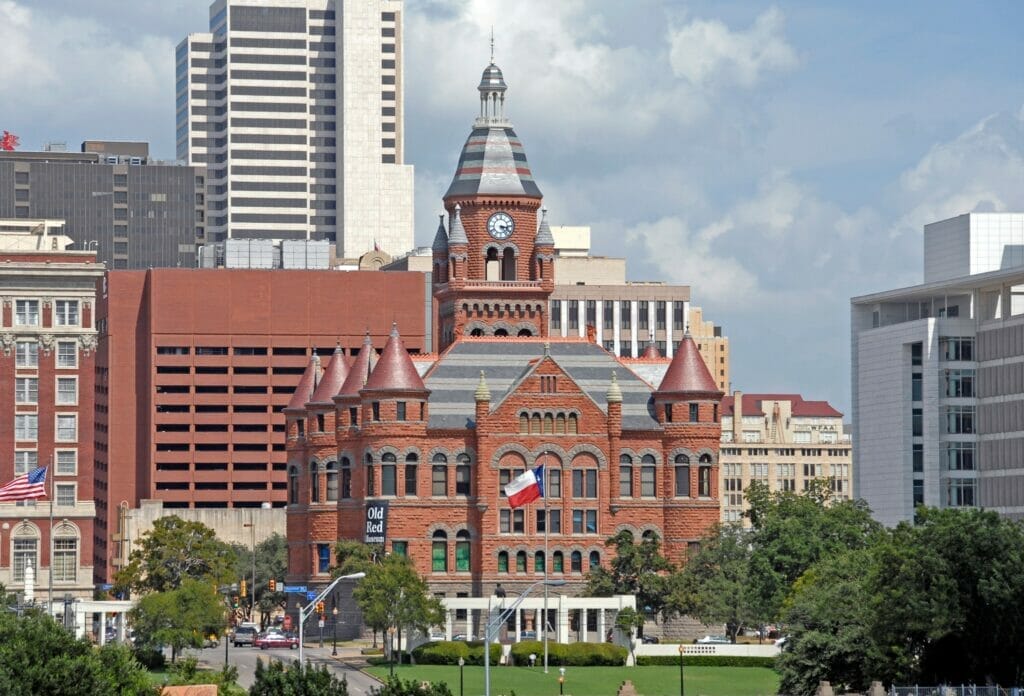 The Old Red Museum of Dallas County History & Culture is an institution housed in a magnificent red sandstone courthouse in downtown Dallas.
Inside the museum, visitors can explore engaging exhibits that span centuries of history, showcasing the diverse cultural heritage, notable figures, and pivotal events that have shaped the region.
From Native American artifacts to the stories of early settlers and the development of Dallas as a bustling city, the museum provides a comprehensive and immersive experience.
Beyond its historical offerings, the Old Red Museum is a stunning architectural gem, boasting a Richardsonian Romanesque design that showcases the grandeur of the late 19th century.
The intricately carved stone façade, soaring arches, and ornate details make it an iconic landmark in Dallas.
5. Dallas City Hall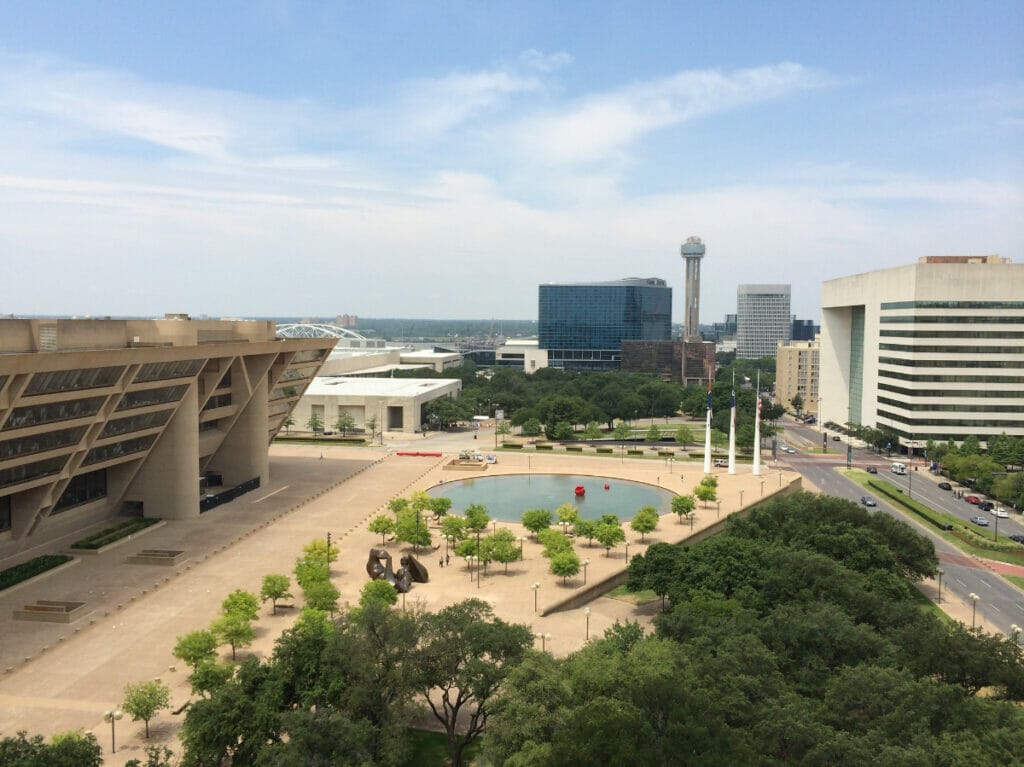 Dallas City Hall is a prominent and architecturally distinctive building.
Designed by renowned architect I.M. Pei, this modernist structure is a testament to innovative design and stands as an iconic landmark in the city.
The building's sleek lines, geometric forms, and reflective glass exterior create a striking visual impact.
Its unique inverted pyramid shape, featuring stepped levels and a central open courtyard, is a departure from traditional government buildings and showcases a forward-thinking approach to civic architecture.
As visitors approach Dallas City Hall, they are greeted by a grand plaza and an impressive entrance, inviting them to explore the functional yet visually captivating interior spaces.
6. Fair Park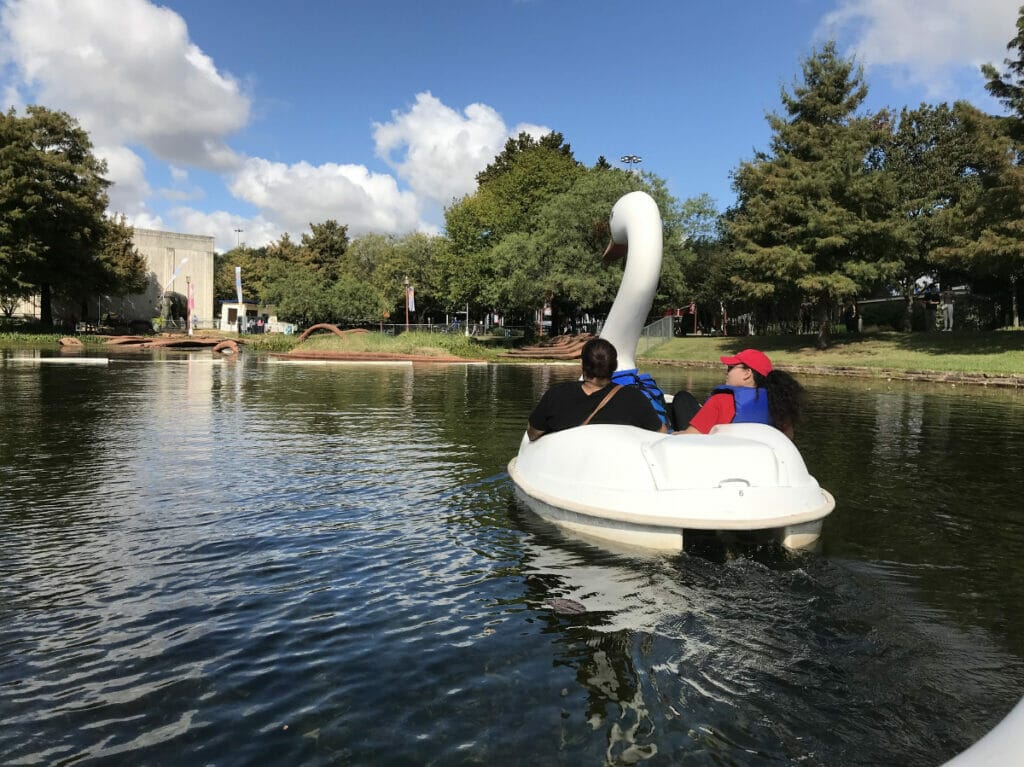 Fair Park showcases a vibrant collection of Art Deco buildings from the 1936 Texas Centennial Exposition.
The park, spanning over 277 acres, boasts a lively atmosphere filled with a variety of attractions and events.
Visitors can explore the meticulously restored and active structures, including the iconic Hall of State, while immersing themselves in the rich history and cultural heritage of the region.
As visitors stroll through Fair Park, they can witness the dynamic energy of the State Fair of Texas, one of the largest and most renowned annual fairs in the country.
The park comes alive with thrilling rides, exhilarating games, and delicious food offerings that delight visitors of all ages.
Beyond the fair, Fair Park hosts a myriad of events throughout the year, ranging from concerts and art exhibitions to festivals and sporting events, ensuring there is always something exciting happening within its vibrant grounds.
7. Dallas County Courthouse: historical places in Dallas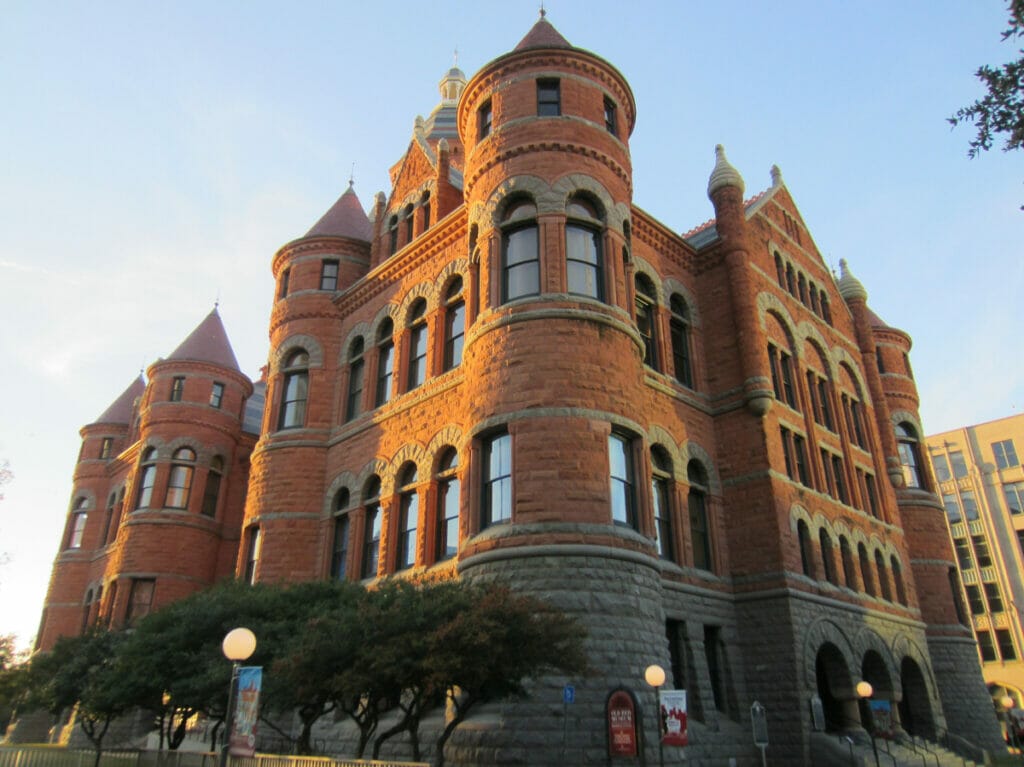 As you approach the Dallas County Courthouse, you'll be greeted by a grand Beaux-Arts building that exudes elegance and grandeur.
The stately columns and intricate architectural details beckon you to step inside and explore the rich history within its walls.
Once inside, you'll find yourself immersed in a world of legal proceedings and administrative functions that have shaped the county over the years.
As you navigate the courthouse's corridors, you'll encounter beautifully adorned courtrooms, bustling offices, and ornate chambers that evoke a sense of authority and significance.
The courthouse serves as a hub of justice, where important decisions are made and legal matters are addressed.
Its historic charm and imposing presence remind you of the importance of the rule of law and the enduring legacy of the county's judicial system.
8. Hall of State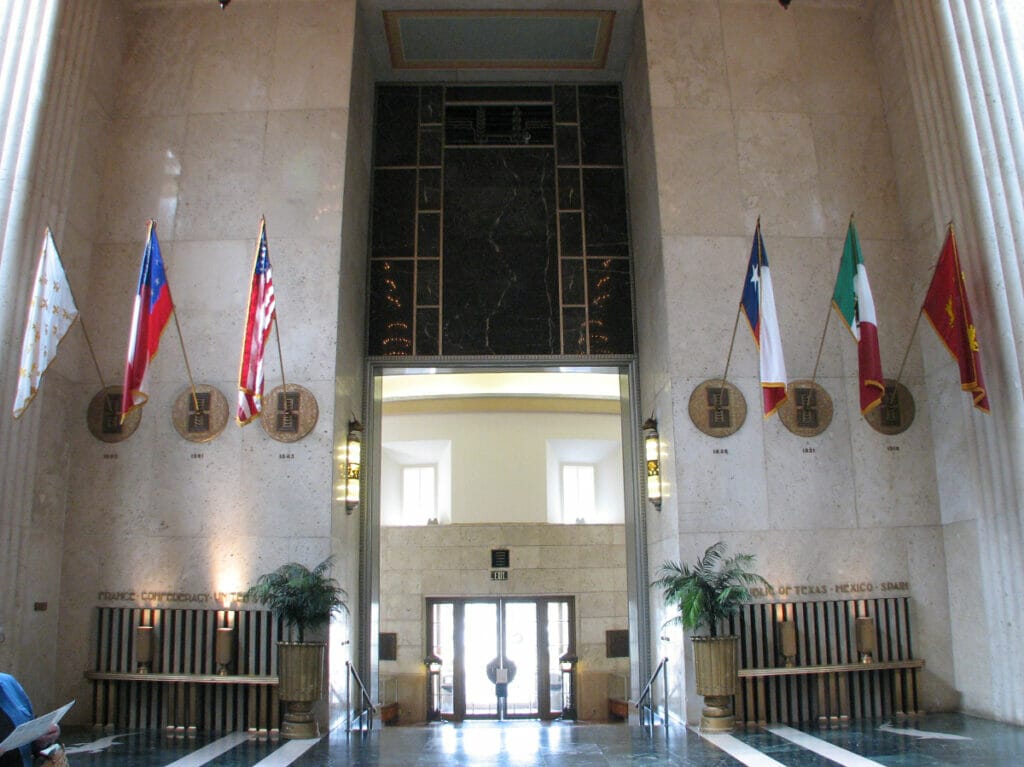 As you step into the Hall of State in Dallas, you'll find yourself in awe of the grandeur and rich history that surrounds you in one of the Dallas historical sites.
This iconic building, located within Fair Park, stands as a majestic tribute to the cultural heritage of Texas.
The expansive interior features soaring ceilings, ornate architectural details, and magnificent murals that depict pivotal moments in the state's history.
As you explore the Hall of State, you'll encounter engaging exhibits and displays that showcase the diverse facets of Texas' past, from the early Native American civilizations to the struggles and triumphs of its pioneers and settlers.
The museum's collection of artifacts, photographs, and interactive installations invites you to delve deeper into the fascinating stories that have shaped Texas into what it is today.
9. Texas Theatre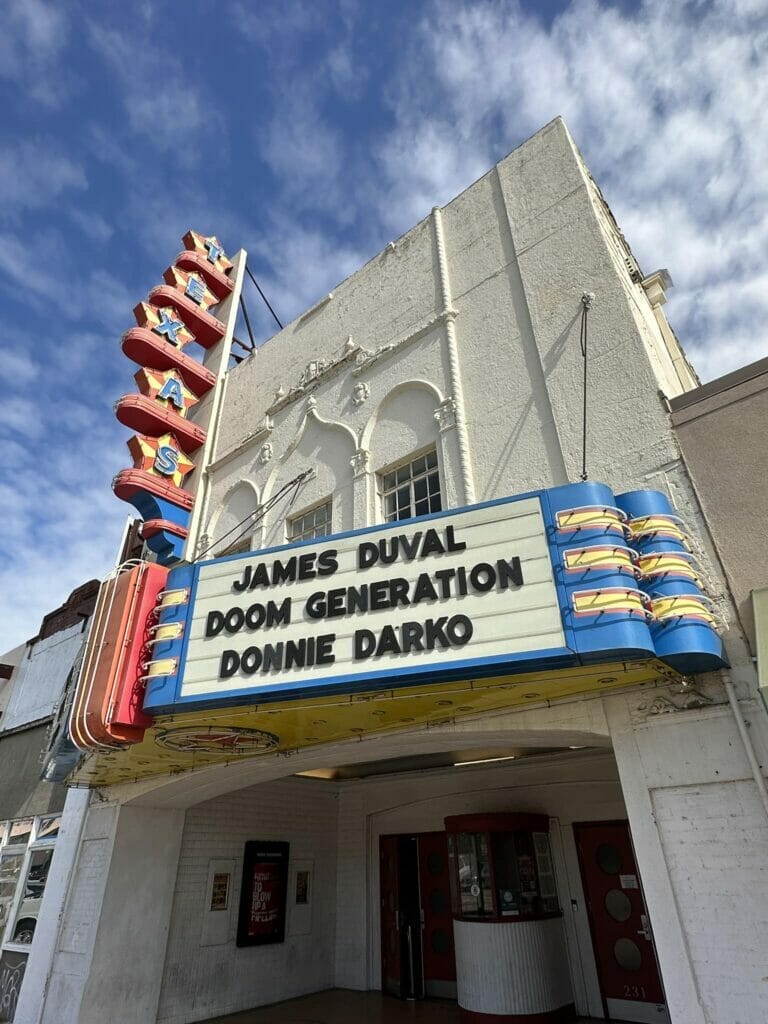 As you enter the Texas Theatre, you'll be transported to a bygone era of cinematic charm and nostalgia.
This historic movie theater, dating back to the 1930s, immerses you in a captivating atmosphere that harkens back to the golden age of cinema.
The theater's vintage marquee and Art Deco façade are a visual delight, setting the stage for a unique cinematic experience.
Inside, you'll find yourself surrounded by the theater's rich history and architectural grandeur.
The ornate details, plush seating, and elegant décor create a welcoming ambiance.
As you settle into your seat, you can't help but appreciate the historic significance of this venue, famously known as the place where Lee Harvey Oswald was apprehended after the assassination of President John F. Kennedy.
Today, the Texas Theatre continues to enchant moviegoers with its diverse programming, showcasing classic films, independent features, and special screenings.
10. Freedman's Cemetery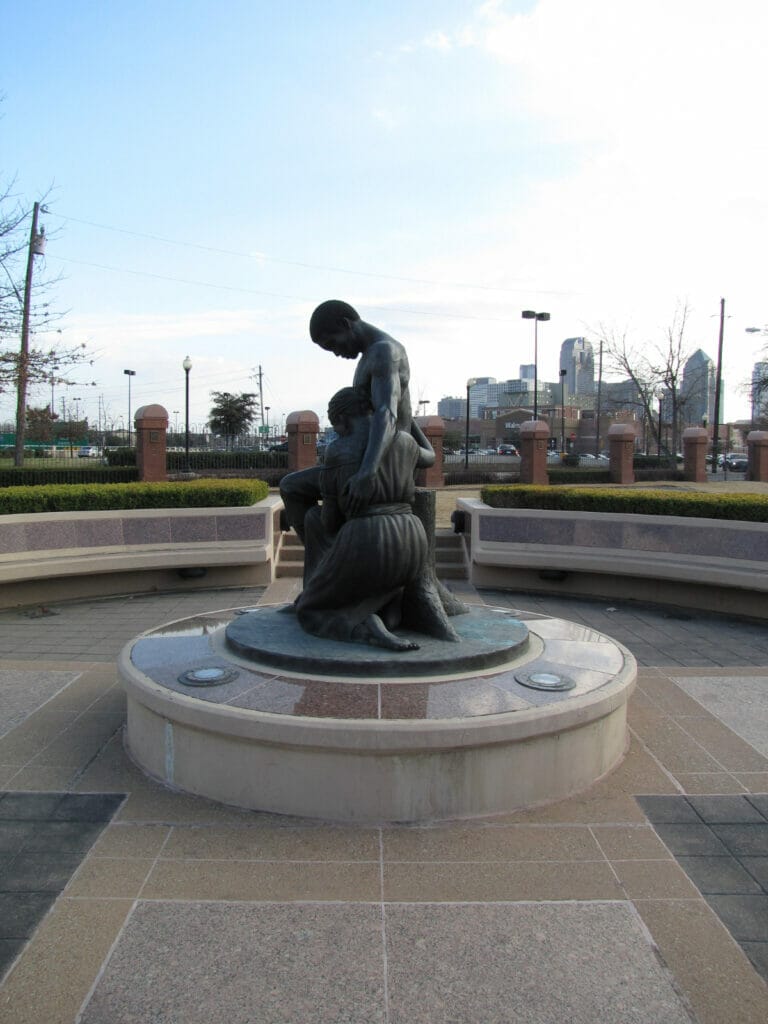 Freedman's Cemetery is a poignant testament to the resilience and history of the African American community.
This historic burial ground, established in the late 19th century, holds great significance as a final resting place for freed slaves and their descendants.
As you walk through the cemetery, you'll witness rows of weathered gravestones, each telling a story of the struggles and triumphs of those buried there.
The cemetery stands as a solemn reminder of the sacrifices made by African Americans in their pursuit of freedom and equality.
As you explore the grounds, you can't help but feel a sense of reverence for the lives laid to rest here and the legacy they have left behind.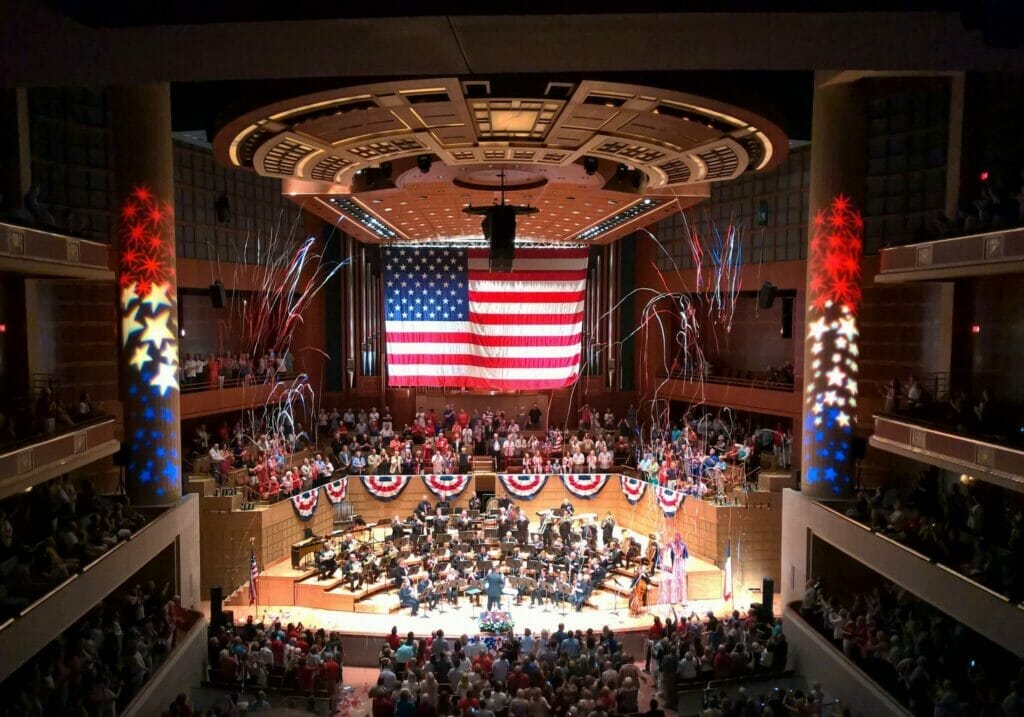 The Morton H. Meyerson Symphony Center in Dallas stands as a magnificent testament to the power of music and architectural excellence.
Designed by renowned architect I.M. Pei, this iconic concert hall invites you to immerse yourself in the world of symphonic performances.
As you enter the center, you are greeted by the grandeur of its sweeping exterior and captivating geometric design.
Inside, the symphony center's acoustically flawless auditorium envelopes you in a world of sonic beauty.
The state-of-the-art sound system, meticulously crafted seating, and exceptional sightlines ensure an unparalleled concert experience.
12. Highland Park Village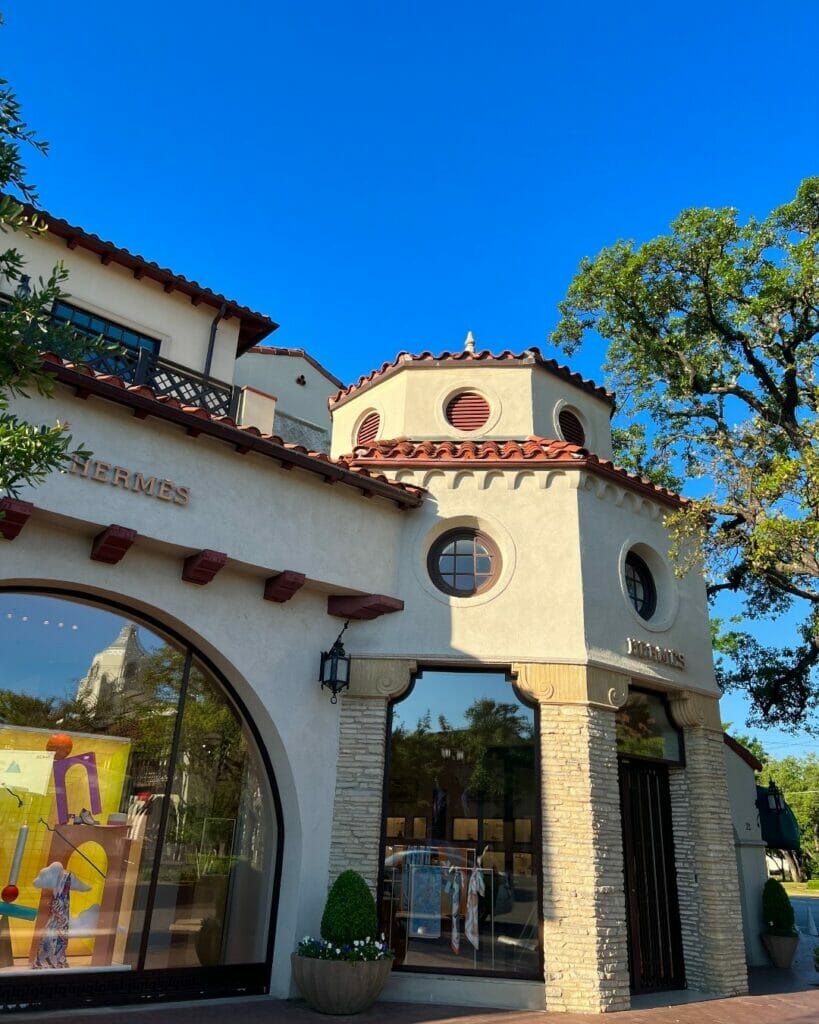 Highland Park Village is a luxurious and elegant shopping destination that exudes timeless charm and sophistication.
As you enter the village, you'll find yourself surrounded by picturesque architecture, manicured gardens, and a vibrant atmosphere.
This historic outdoor shopping center, established in 1931, offers a blend of high-end fashion boutiques, upscale dining options, and exclusive shops, making it a premier destination for discerning shoppers.
Strolling through Highland Park Village, you'll discover a curated selection of renowned fashion brands, from designer labels to independent luxury retailers.
The village's intimate and inviting ambiance creates a delightful shopping experience, where personalized service and attention to detail are paramount.
Alongside the boutiques, you'll find an array of gourmet restaurants and cafes, offering a delectable range of culinary delights to satisfy every palate.
13. Lee Park: historical landmarks in Dallas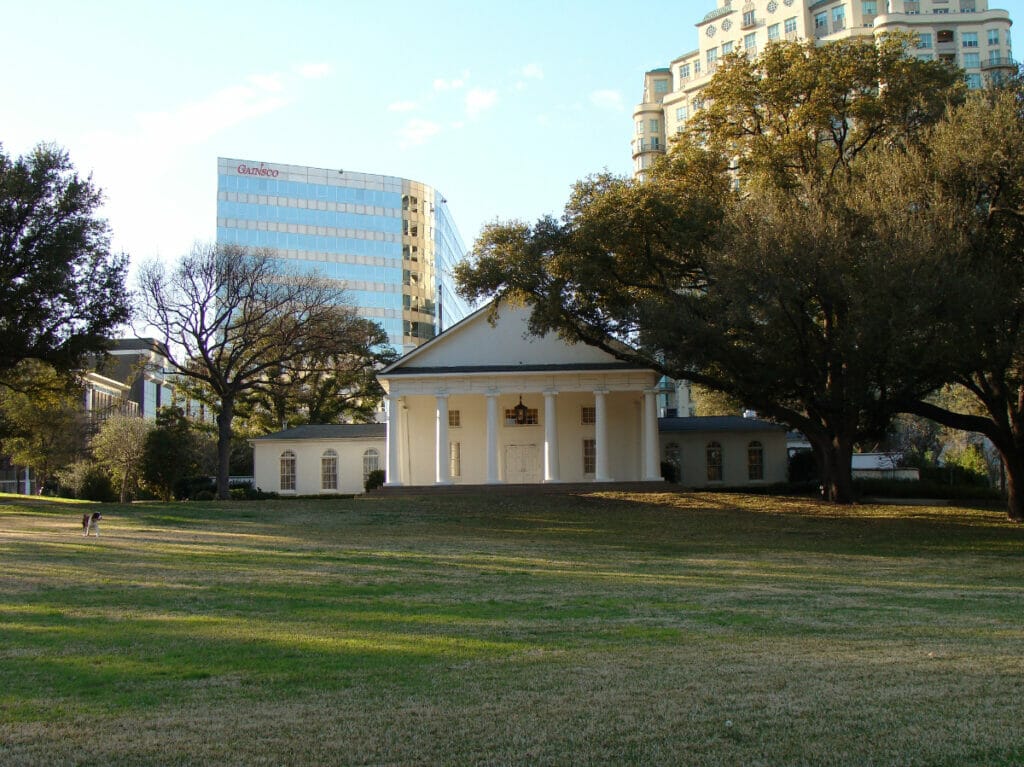 Lee Park is a captivating urban oasis that delights visitors with its stunning landscapes, recreational amenities, and rich history.
Spanning over 20 acres, this picturesque park offers a serene escape from the hustle and bustle of the city, inviting visitors to immerse themselves in its natural beauty.
One of the park's standout features is the magnificent Arlington Hall, a historic mansion nestled within the grounds.
Built in the 1930s, this iconic structure serves as a picturesque backdrop for weddings, events, and gatherings.
Surrounding the mansion, lush gardens and manicured lawns create a serene atmosphere, perfect for leisurely strolls or picnics with family and friends.
The park also boasts scenic walking paths, where visitors can take in the vibrant colors of the blooming flowers or find a peaceful spot to relax under the shade of majestic trees.
14. The Adolphus Hotel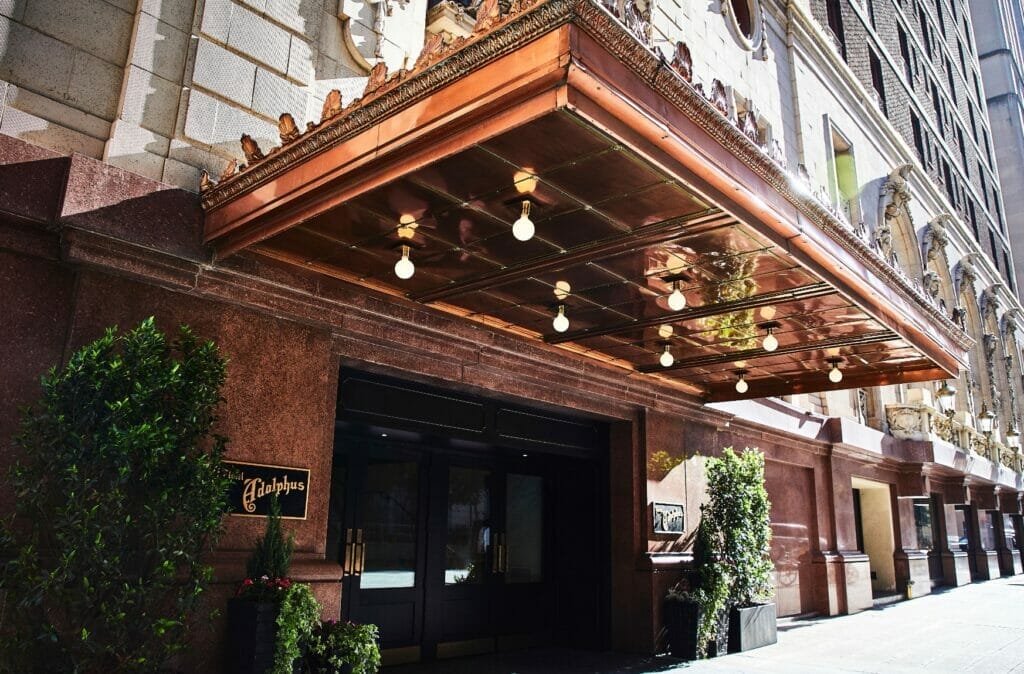 The Adolphus Hotel stands as an iconic landmark in the heart of downtown Dallas, Texas, exuding timeless elegance and rich history.
With its grandeur and historic charm, this luxurious hotel has been a symbol of hospitality and sophistication since its establishment in 1912.
As you step into the magnificent lobby, you are instantly transported to a world of opulence and refined craftsmanship.
The Adolphus Hotel offers a seamless blend of classic architecture and modern amenities, providing guests with an unforgettable experience.
From its meticulously restored ballrooms adorned with stunning chandeliers to its tastefully appointed guest rooms, every corner of the hotel exudes an air of luxury and attention to detail.
The hotel is also home to several exquisite dining options, including the French Room, an award-winning restaurant renowned for its culinary masterpieces and elegant ambiance.
15. Majestic Theatre: historic Dallas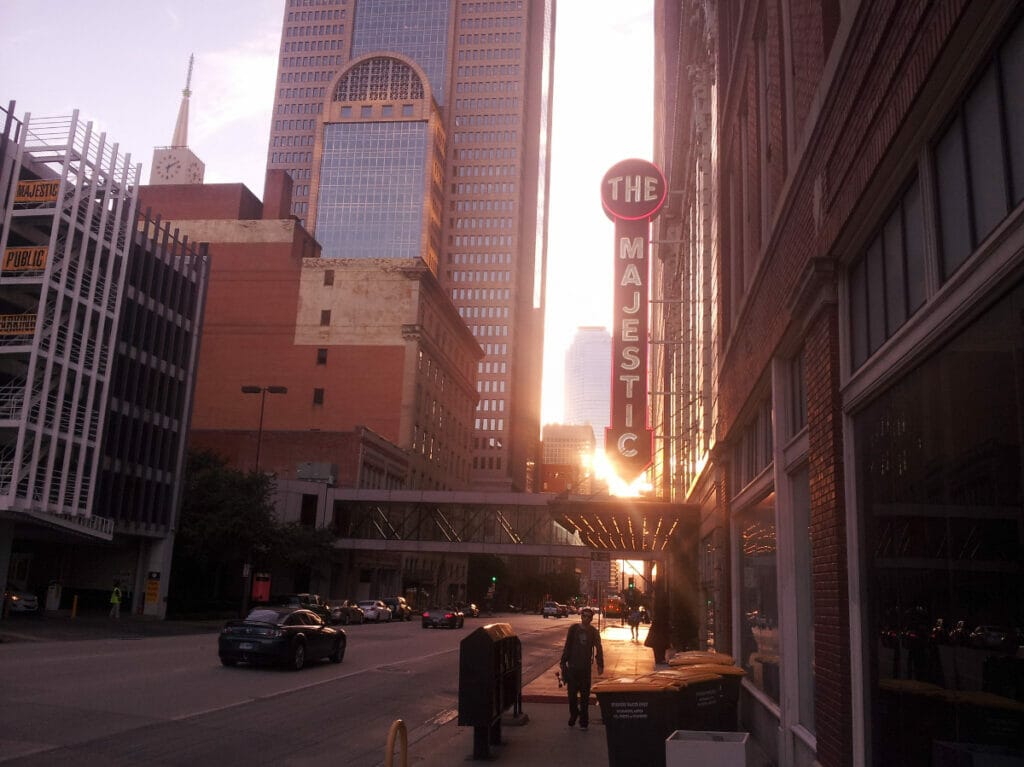 The Majestic Theatre in Dallas is a true gem of the city, captivating audiences with its stunning architecture, rich history, and world-class performances.
Located in the heart of downtown, this historic theater has been a cultural icon since its opening in 1921.
As you step inside, you are transported to a bygone era, surrounded by the opulent beauty of the theater's ornate details and grandeur.
The Majestic Theatre has a storied past, having hosted a myriad of renowned performers and events over the years.
From Broadway musicals to concerts by celebrated musicians, the theater has been a stage for unforgettable performances that have left audiences in awe.
Its elegant interior, adorned with exquisite chandeliers, intricate plasterwork, and a grand staircase, creates an ambiance that is both captivating and enchanting.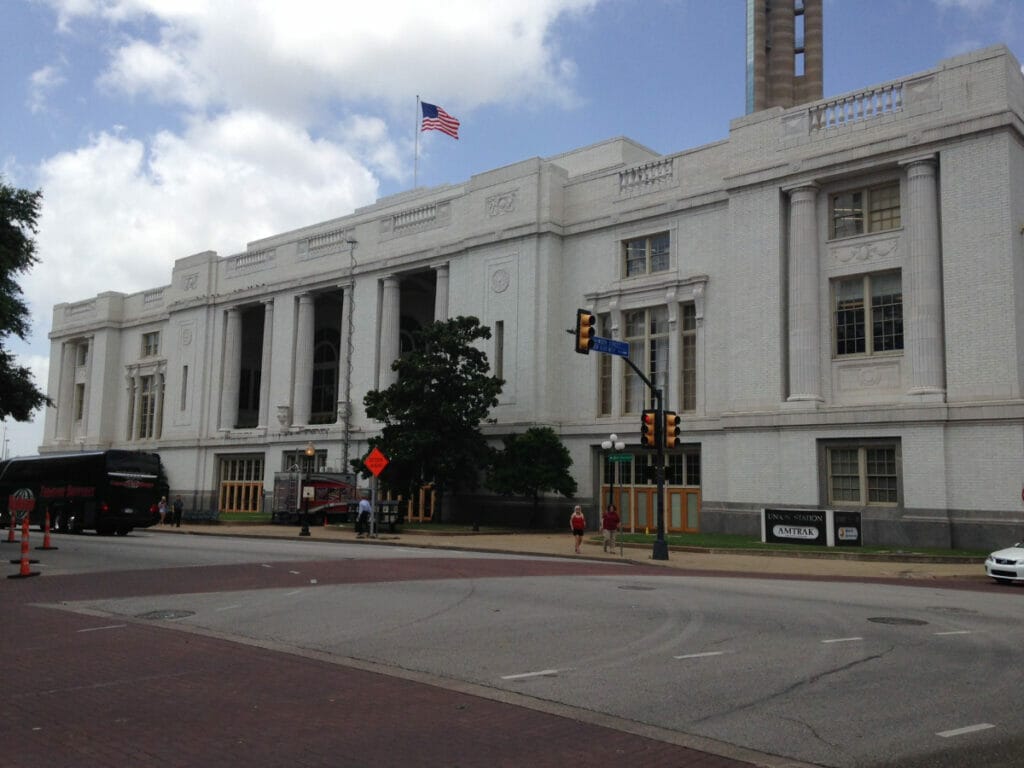 Dallas Union Station stands as a magnificent testament to the city's rich history and architectural grandeur.
Located in the heart of downtown Dallas, this iconic transportation hub has been a focal point of the city since its opening in 1916.
The station's striking Beaux-Arts design, characterized by its grand arched entrance, intricate detailing, and majestic clock tower, showcases the elegance and craftsmanship of the era.
As you step inside Dallas Union Station, you are greeted by a breathtaking interior that seamlessly combines timeless charm with modern amenities.
The spacious main hall, adorned with high ceilings, marble floors, and elegant columns, exudes a sense of grandeur and sophistication.
The station not only serves as a transportation hub for trains and buses, but it has also become a popular venue for events, including weddings, galas, and corporate functions.
The Dallas County Records Building is a significant architectural gem nestled in the heart of downtown Dallas.
Built in 1965, this mid-century modern structure is known for its unique design and innovative use of materials.
The building's exterior features a distinctive concrete façade with geometric patterns and large glass windows that allow ample natural light to illuminate the interior.
Its sleek and minimalist aesthetic reflects the design trends of the era and adds a touch of modernity to the city's skyline.
Inside the Dallas County Records Building, you'll find a treasure trove of historical documents and records that chronicle the rich history of the county.
The building serves as the central repository for various vital records, including birth and death certificates, marriage licenses, property records, and court documents.
The well-organized archives and knowledgeable staff make it an invaluable resource for researchers, genealogists, and anyone seeking to delve into the past.
18. Texas School Book Depository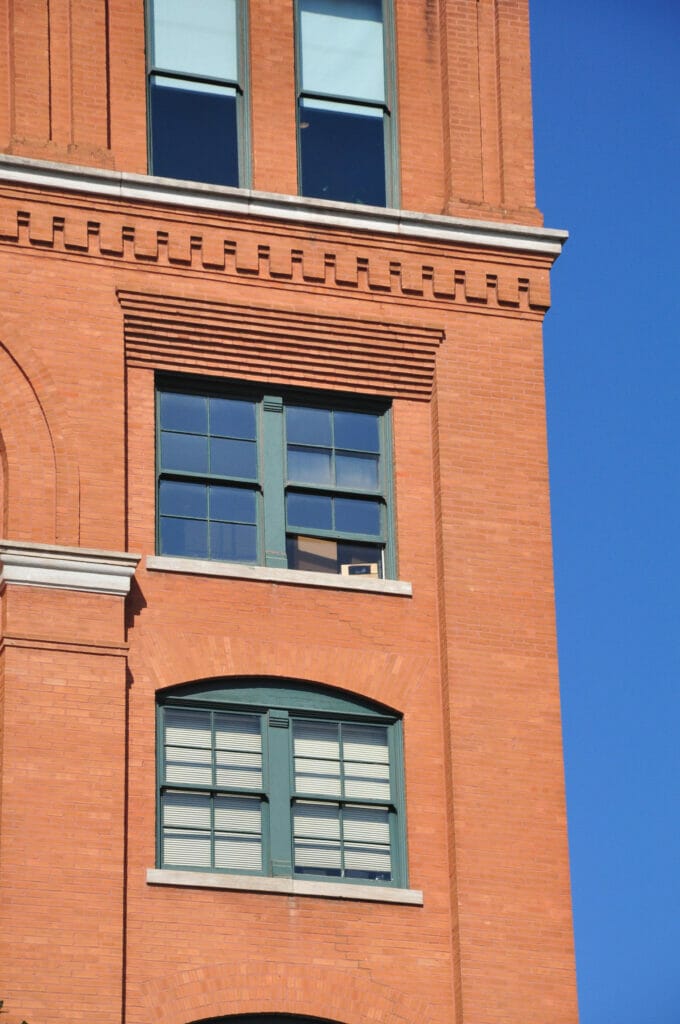 The Texas School Book Depository is an iconic building, forever etched in history due to its association with the assassination of President John F. Kennedy.
Built in 1901, this seven-story red-brick structure served as a textbook distribution center for schools throughout Texas.
However, on November 22, 1963, it became the site from which Lee Harvey Oswald allegedly fired shots that took the life of the 35th President of the United States.
Today, the Texas School Book Depository is known as the Sixth Floor Museum at Dealey Plaza, a solemn and thought-provoking tribute to JFK and a comprehensive exploration of the events surrounding his assassination.
Visitors can walk through the museum's exhibits, which provide a detailed account of the life and legacy of President Kennedy, as well as the historical context leading up to that fateful day in Dallas.
The sixth floor has been meticulously preserved to resemble the scene of the crime, offering visitors a chilling glimpse into the past.
19. White Rock Lake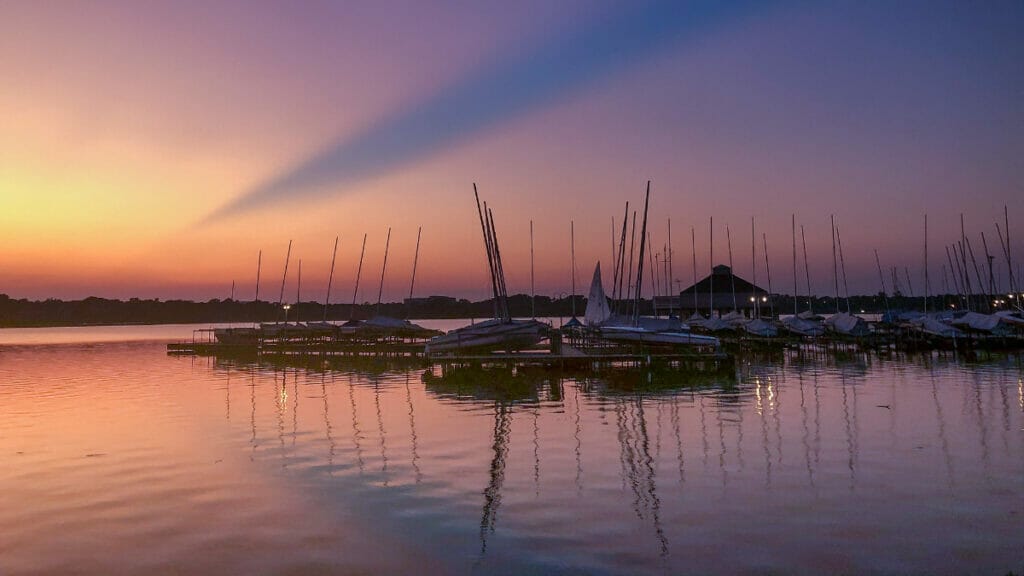 White Rock Lake is a picturesque oasis.
Spanning over 1,000 acres, this urban lake is a beloved recreational hub for locals and visitors alike.
Surrounded by lush greenery, scenic trails, and abundant wildlife, White Rock Lake offers a serene escape from the bustling city atmosphere.
Whether you're seeking outdoor adventures, a peaceful retreat, or simply a place to unwind, this natural gem has something to offer everyone.
The lake is a haven for outdoor enthusiasts, offering a myriad of activities such as jogging, biking, fishing, and sailing.
The expansive trail system that winds around the lake provides breathtaking views and is perfect for leisurely strolls or invigorating runs. Birdwatchers flock to the area to catch a glimpse of the diverse bird species that inhabit the lake, making it a paradise for nature lovers.
Additionally, the lake is home to the Bath House Cultural Center, which hosts art exhibitions, performances, and community events, adding a touch of culture to this scenic destination.
20. Pioneer Plaza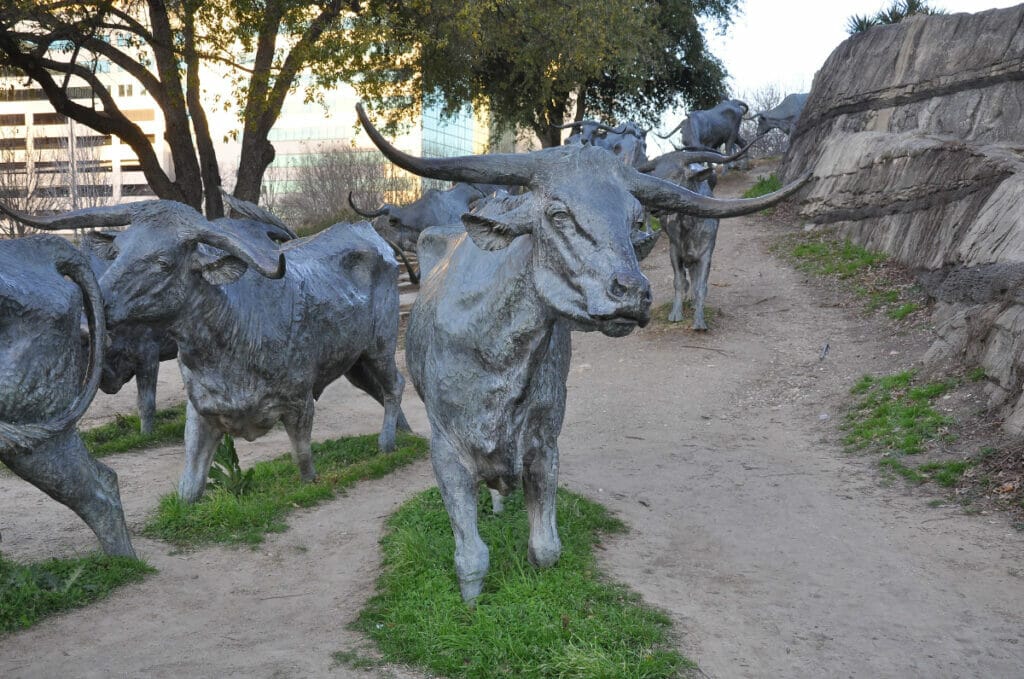 Pioneer Plaza is a remarkable tribute to the rich history and pioneering spirit of Dallas, Texas.
Located in the heart of downtown, this expansive park is home to one of the largest bronze sculpture installations in the world, making it a must-visit destination for locals and tourists alike.
As you enter the plaza, you are greeted by a breathtaking scene of a cattle drive featuring a lifelike herd of bronze longhorn steers, cowboys on horseback, and authentic pioneer details.
This iconic representation pays homage to the city's roots as a major center for the cattle industry and commemorates the role of ranchers and cowboys in shaping the region's heritage.
Strolling through Pioneer Plaza, visitors can immerse themselves in the Wild West atmosphere and admire the incredible craftsmanship of the sculptures.
The attention to detail is truly awe-inspiring, from the realistic poses of the animals to the intricate expressions on the faces of the cowboys.
The sculptures are skillfully arranged on a terraced hillside, creating a sense of movement and capturing the spirit of a cattle drive in action.
The park's serene setting, complete with lush greenery, meandering pathways, and cascading water features, adds to the overall charm and tranquility of the space.
21. Dallas Museum of Art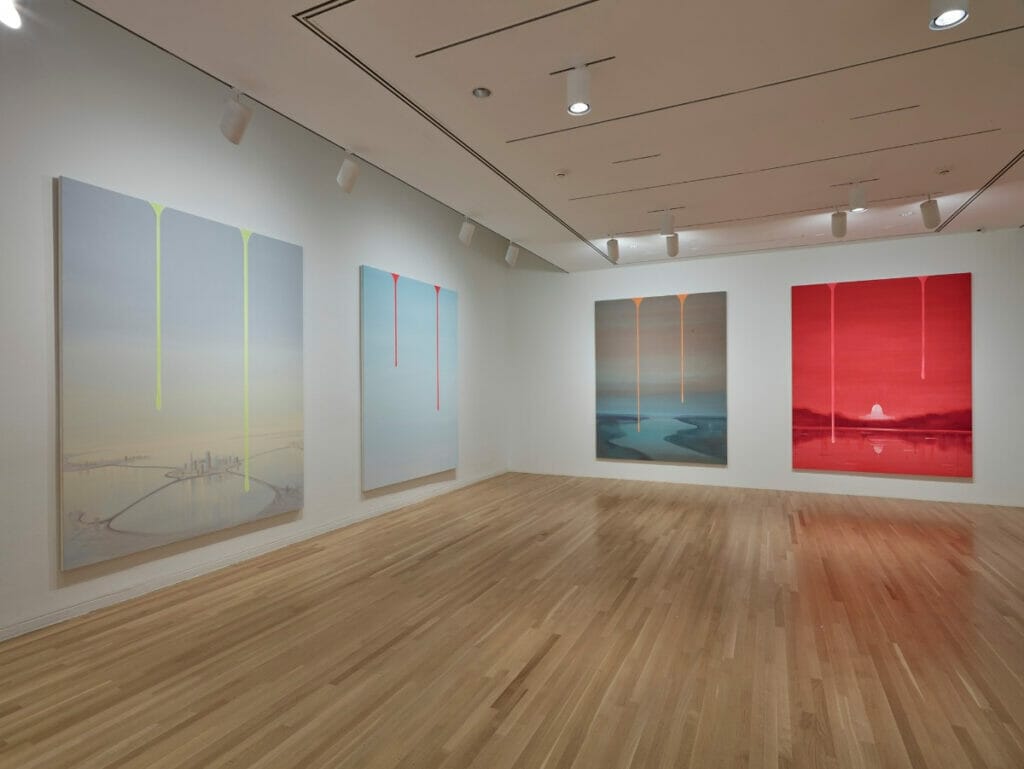 The Dallas Museum of Art (DMA) is a vibrant cultural hub and a treasure trove of artistic masterpieces.
Situated in the heart of downtown Dallas, the museum is a haven for art enthusiasts and curious visitors alike.
Boasting a diverse collection spanning over 5,000 years of history, the DMA offers a captivating journey through various art movements and genres.
From ancient artifacts to contemporary installations, the museum showcases the creative expressions of cultures from around the world.
Upon entering the Dallas Museum of Art, you are greeted by a world of artistic wonders.
The museum's collection features an impressive array of paintings, sculptures, textiles, photographs, and decorative arts, showcasing the breadth and depth of human creativity.
Visitors can admire iconic works by renowned artists such as Vincent van Gogh, Jackson Pollock, Claude Monet, and Frida Kahlo, among others.
Beyond the permanent collection, the DMA also hosts rotating exhibitions, educational programs, and special events that further enrich the visitor experience.
Want more historic sites? Check these out!