Ready to book the best Galveston tours?
You're in the right place because the top 15 best tours of Galveston are all
featured here.
How do I know?
I've visited Galveston countless times in my travels of the US, so I know what to look out for (and what to avoid) to make the most of your time in this wonderful city.
From boat tours to walking tours, they're all led by expert guides who have a genuine passion for Galveston and helping you uncover its hidden secrets (and there are more than you'd think!).
If you're like, just cut to the chase already, don't worry: the best Galveston tour is this Dolphin Sightseeing tour.
It has a great rating with 1000 reviews, so you can't go wrong.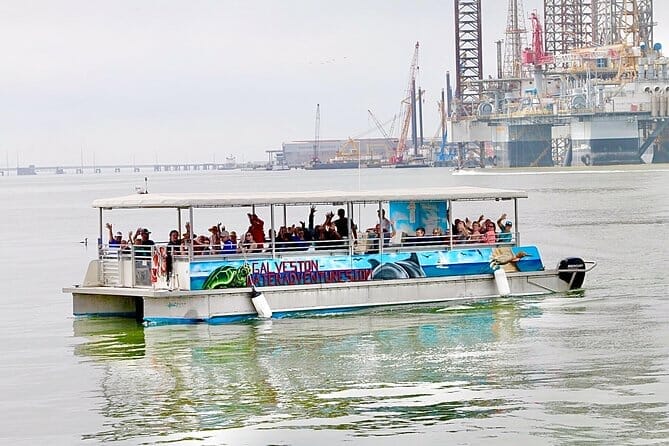 But if you want to see what your other options are, here are more tours of Galveston including fun Galveston tours and Galveston city tours that are definitely worth your time and what I love about each.
PS – booking in advance is always highly recommended so you don't miss out.
Easy Guide: Best Galveston Tours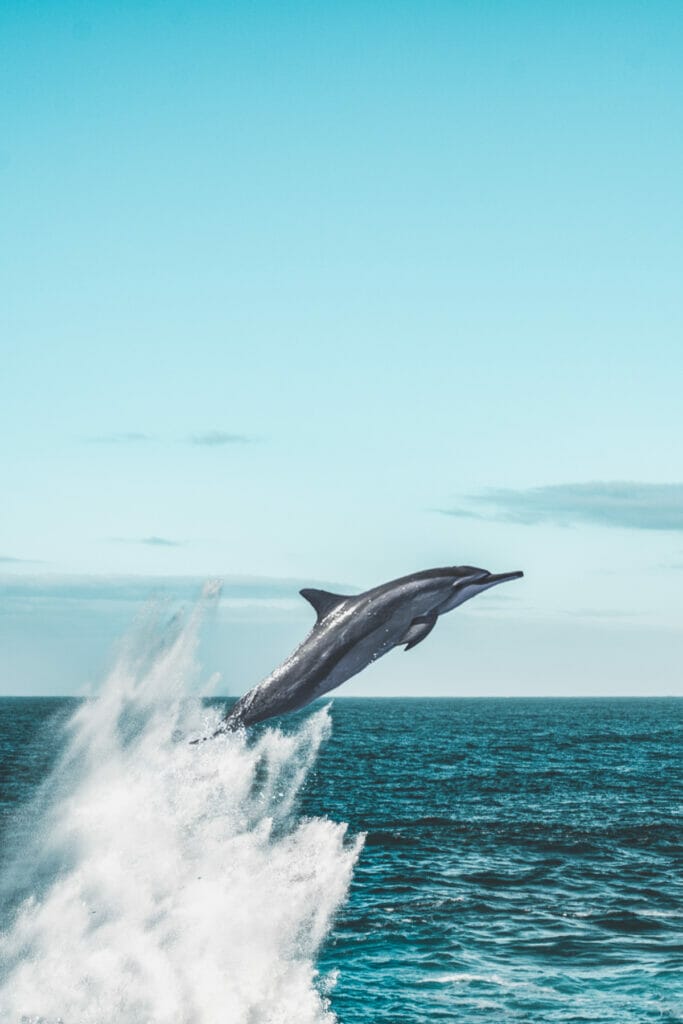 ⭐️ RATING: 5 out of 5 Stars, 1,000+ reviews | ⏳ TOUR LENGTH: 1 hour | ✔️ BOOK NOW
Welcome to the magnificent Galveston Island, nestled along the picturesque Gulf of Mexico, where an incredible world of natural beauty awaits you.
Prepare to embark on a thrilling adventure by joining a captivating dolphin sightseeing tour led by a knowledgeable guide.
From the bustling harbor, step aboard a comfortable covered boat that provides a refreshing respite from the Texan sun, allowing you to fully enjoy the breathtaking sights that unfold before you.
"Loved the Trip, well worth the money. My wife and daughter both said it was their favorite out of our trip. Will be back soon. Steven and crew made us comfortable.."
As you set sail, be prepared to immerse yourself in the stunning coastal landscapes and discover the ecological wonders that make Galveston Island so remarkable.
Feel the gentle sea breeze caress your face as you cruise along, taking in the sights and sounds of this enchanting locale.
The covered boat not only ensures your comfort but also offers the perfect vantage point to appreciate the panoramic views that stretch out in every direction.
While basking in the natural splendor of Galveston, keep an eager eye out for the playful dolphins that call these waters home.
Prepare for moments of pure delight as these graceful creatures come to life, leaping and frolicking near the boat, filling the air with their contagious energy.
Your experienced guide will be there to enhance your understanding and appreciation of these marvelous creatures, providing fascinating narration throughout the tour.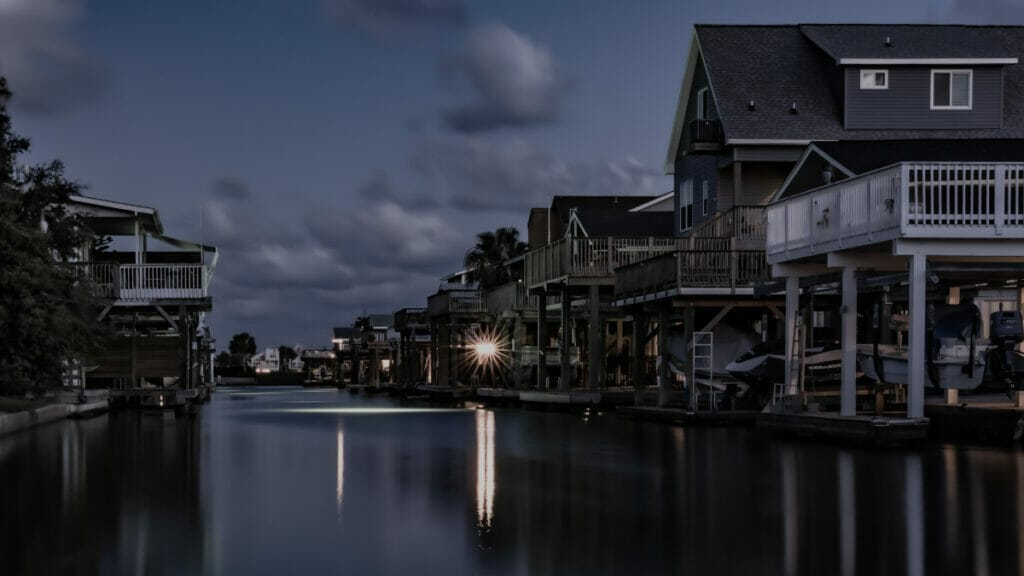 ⭐️ RATING: 4.5 out of 5 Stars, 480+ reviews | ⏳ TOUR LENGTH: 1 hour 30 minutes | ✔️ BOOK NOW
Step into the realm of mystery and intrigue with a captivating ghost tour in Galveston.
Prepare to unlock the secrets of the island's darker side as you embark on an immersive journey through its haunted history.
Traverse the enchanting streets, passing by magnificent mansions and historical landmarks that have witnessed spine-chilling and inexplicable occurrences.
Listen intently as your guide weaves captivating tales, revealing the secrets and paranormal events that have left their mark on Galveston for over a century and a half.
"Our guide was fun and very enthusiastic. There was one spot in particular that is extremely creepy and our guide showed a terrifying photo a ghost captured on camera at the property."
From restless spirits to unexplained phenomena, each story adds a layer of intrigue and mystique to the island's storied past.
It's an enthralling opportunity to delve into the unknown and discover the hidden tales that have shaped Galveston's haunted reputation.
This ghost tour goes beyond mere thrills and chills; it offers an engaging and educational experience that sheds light on Galveston's fascinating history.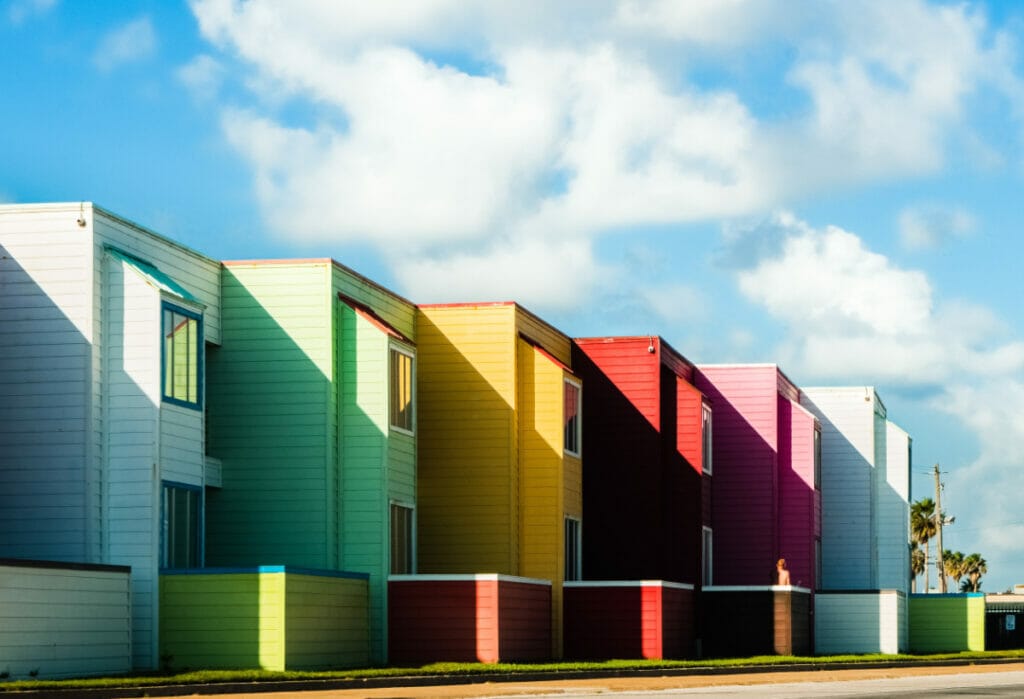 ⭐️ RATING: 5 out of 5 Stars, 120+ reviews | ⏳ TOUR LENGTH: 2 hours | ✔️ BOOK NOW
Hop on an E-Bike and get a grand tour of all of Galveston with this amazing tour that takes you along the seawall, around Victorian homes, and through some of the best places in Galveston to show off its architecture, history, and cultural scene.
"Great bike tour learned a lot. Our guide Phillip was very high energy and gave us fun stories about Galveston & great recommendations for places to see dolphins & eat. We tried them all and they were excellent!"
Only your group will participate, so it is a private tour experience (minimum of 2 people) and the E-Bikes mean you can go at speed and efficiently without getting too winded – it's one of the best Galveston tours!
The tour guides will make sure you see it all and have great recommendations for other things to do in Galveston, including the best places to eat and what else to do on this Galveston tour.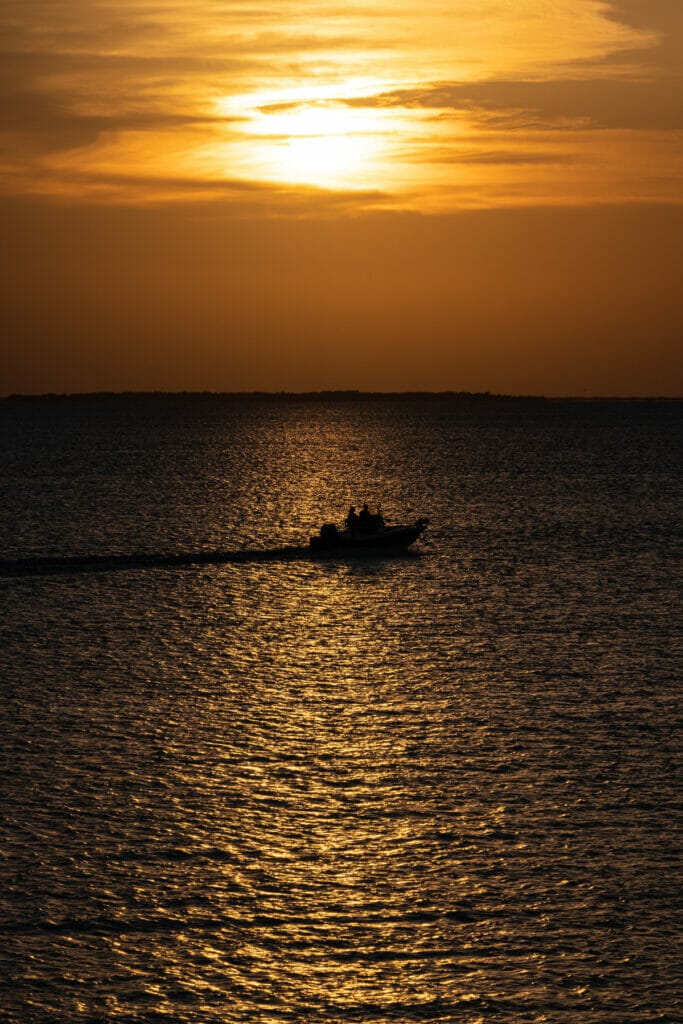 ⭐️ RATING: 4.5 out of 5 Stars, 70+ reviews | ⏳ TOUR LENGTH: 25 minutes | ✔️ BOOK NOW
Tour Galveston on an exhilarating jet boat adventure in Galveston and feel the rush like never before.
Join a small group of fellow thrill-seekers and head directly to the pier, where the excitement begins.
Kick off your shoes, hop on board the jet boat, and prepare for an unforgettable experience filled with high-speed spins, adrenaline-pumping right-angle turns, and thrilling tricks.
"An amazing time was had by all! Austin was super nice and even stopped for us to see some dolphins! We would book again!."
With a central meeting point, the start of your adventure will be seamless and hassle-free, allowing you to focus solely on the adrenaline-fueled fun that awaits.
With a small group setting, you'll enjoy a more personalized experience, receiving greater attention from your knowledgeable guide.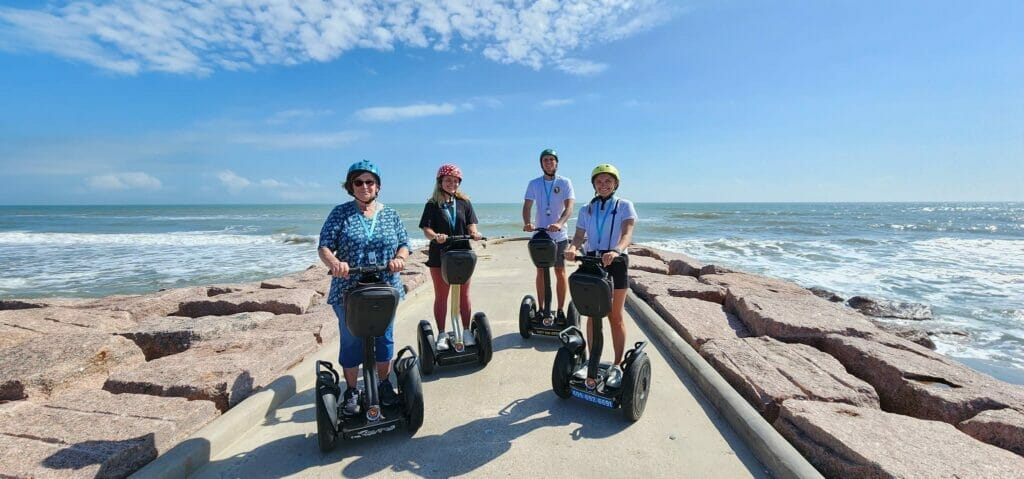 ⭐️ RATING: 5 out of 5 Stars, 70+ reviews | ⏳ TOUR LENGTH: 2 hours | ✔️ BOOK NOW
Experience the best of Galveston's top attractions all in one exciting excursion, while enjoying a fun and fast-paced way to explore the city on a Segway.
With multiple daily departure times to choose from, simply meet your knowledgeable guide and get acquainted with your Segway.
After a brief training session to ensure your comfort and safety, embark on an adventure to discover the key highlights of the city.
Tour the historic Strand District and immerse yourself in its rich heritage.
Marvel at the grandeur of the 1892 Bishop's Palace and uncover the fascinating history behind its walls.
Catch a glimpse of the iconic Moody Mansion and its captivating architecture.
These are just a few of the many highlights you'll experience on this introductory tour.
"We had 6 newbie's the patience and knowledge were greatly appreciate it! Loved to learn all about your great city! The oak carving were very special."
Whether you're a first-time visitor or short on time, this tour is designed to provide you with a comprehensive overview of Galveston's must-see sights.
No need to worry about equipment, as Segways, helmets, and safety training are all provided for your convenience and peace of mind.
Choose from multiple daily tour times that suit your schedule, making it easy to fit this adventure into your day.
With a well-planned itinerary and expert guidance, you'll maximize your time and make the most of your visit to Galveston.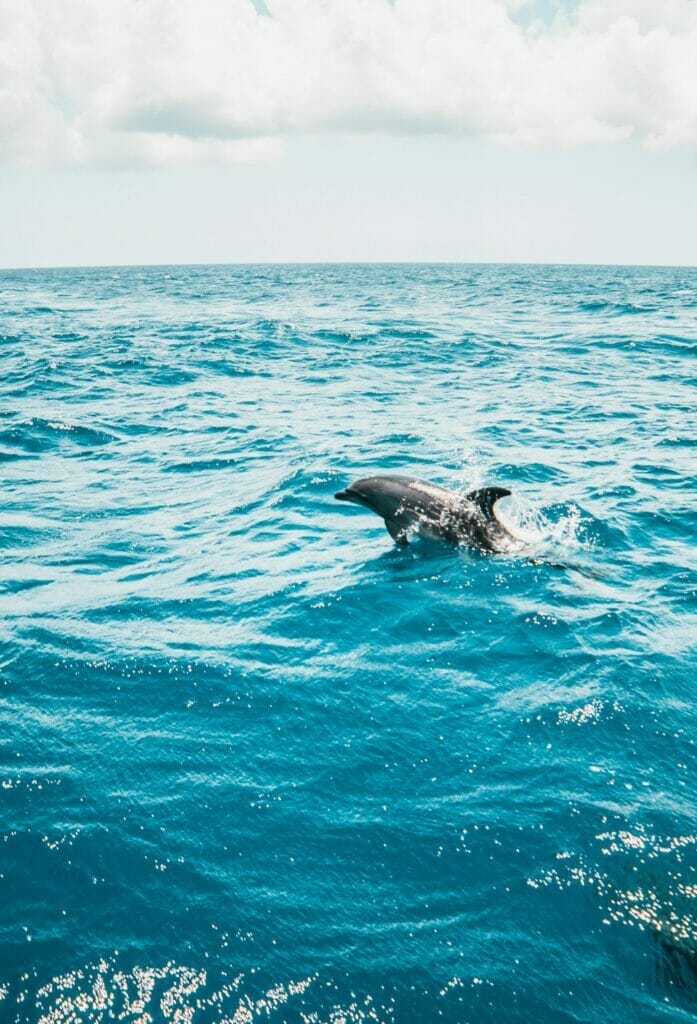 ⭐️ RATING: 5 out of 5 Stars, 200+ reviews | ⏳ TOUR LENGTH: 40 to 45 minutes | ✔️ BOOK NOW
For over a decade, Baywatch Dolphin Tours has been a trusted name in Galveston Harbor.
"The Captain knew exactly where to find the Dolphins. It was a great time. There was a family of Dolphins swimming around with the calf who was so small, so cute."
Their mission is to provide affordable and enjoyable experiences for individuals of all ages with our thrilling 45-minute dolphin watching excursion.
Conveniently situated at Pier 21, right in front of the charming Harbor House Hotel, they are a mere two blocks away from the historic Strand District in downtown Galveston.
The latest offering includes enclosed and heated tours, ensuring comfort in any weather conditions.
With their 360° panoramic view, you can immerse yourself in the perfect setting for an unforgettable dolphin watching experience.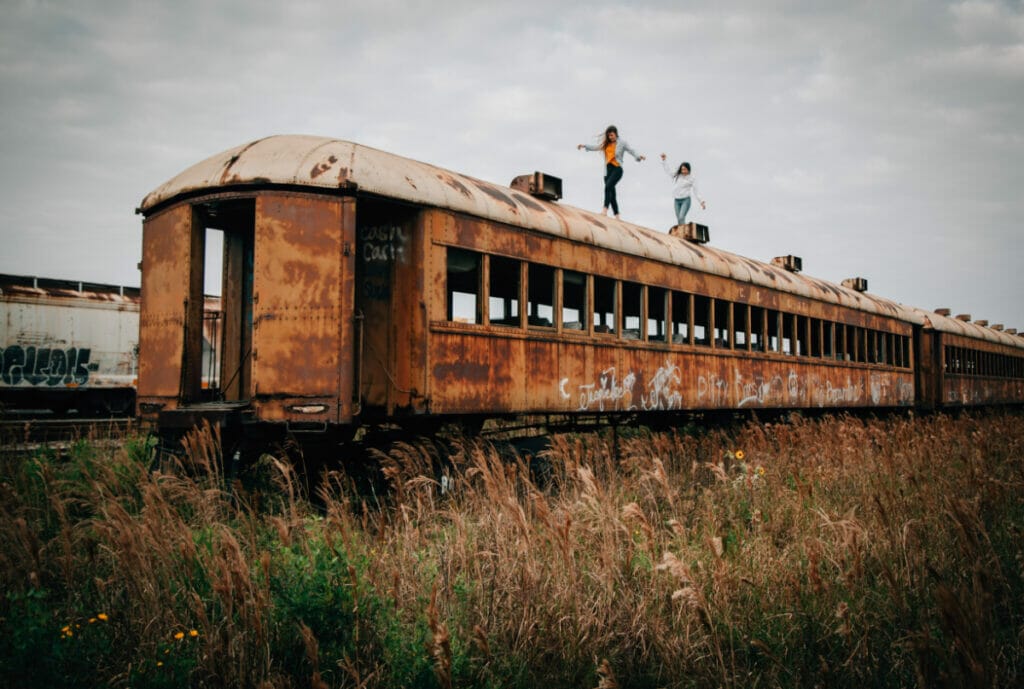 ⭐️ RATING: 5 out of 5 Stars, 140+ reviews | ⏳ TOUR LENGTH: 1 hour 30 minutes | ✔️ BOOK NOW
Embark on a mesmerizing journey down memory lane as you explore the eerie cemeteries of Galveston during a captivating nighttime walking tour.
Experience the thrill of stepping foot into several graveyards, including Old City, Broadway, Evergreen, and the Yellow Fever yard, as captivating stories of past Galveston residents come to life.
Uncover the symbolism hidden within these solemn grounds, and learn about significant events such as the yellow fever plague, the Great Storm, and the paranormal phenomena that have fascinated the city.
"The detailed true stories of the history of Galveston were shocking and the backstory of certain graves was captivating. We wanted more! Fascinating!"
Allow your knowledgeable guide to illuminate Galveston's rich history, providing insights into the city's past and shedding light on its mysterious and darker aspects.
With a central meeting point, the tour offers a seamless start, ensuring a convenient and smooth experience for all participants.
Discover a different side of Galveston as you delve into the enigmatic realm of its cemeteries.
Suitable for all ages, this tour promises a captivating adventure that will deepen your understanding of the city's past.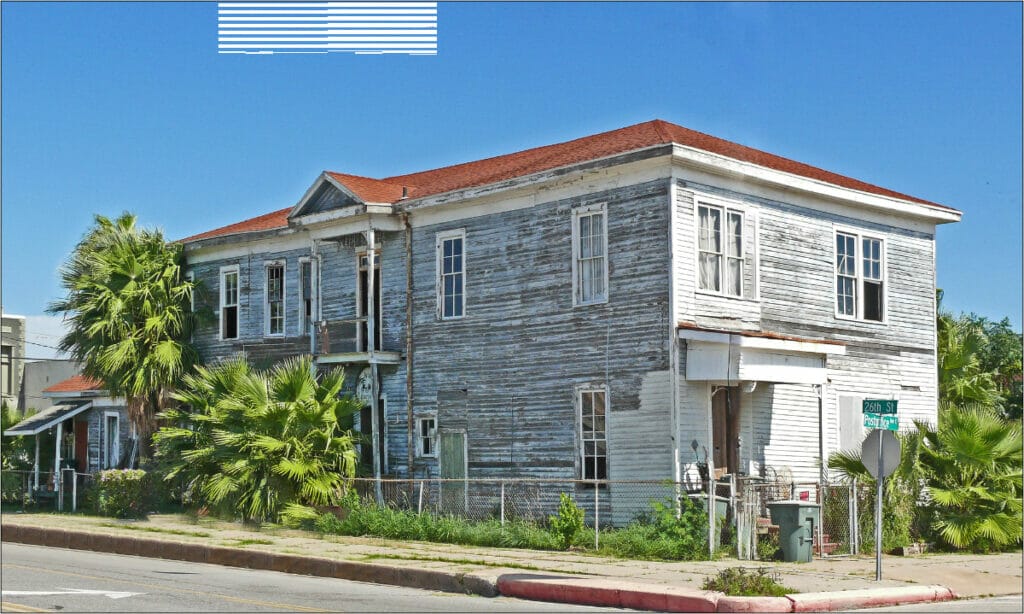 ⭐️ RATING: 4.5 out of 5 Stars, 60+ reviews | ⏳ TOUR LENGTH: 1 hour 30 minutes | ✔️ BOOK NOW
Uncover the intriguing and scandalous history of Galveston's Red Light District on an immersive evening walking tour.
Join a small group and your knowledgeable guide as you stroll through the historic streets, immersing yourself in the captivating tales of mobsters, bootleggers, and the vibrant world of brothels.
"We had the best tour, Rob was great!!! Very informative and made it fun!!! 10/10. Wear comfy shoes & be prepared for some fun info!!!"
Step back in time and learn about Galveston's notorious past as a "sin city," where the island became a haven for those seeking indulgence and excitement.
Discover how it transformed into the infamous "Free State of Galveston," controlled by organized crime, where men could freely indulge in drinking, gambling, and the pursuit of love.
As you walk through the old streets of the Red Light District, your guide will bring the stories to life, painting a vivid picture of the city's sordid past.
Choose from two convenient tour times to fit your schedule and ensure a seamless experience.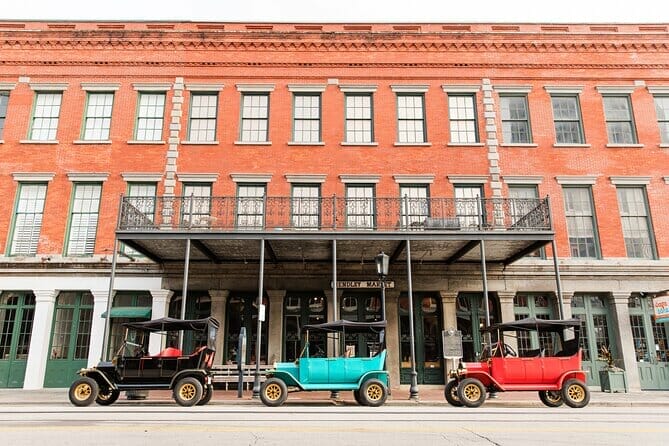 ⭐️ RATING: 5 out of 5 Stars, 30+ reviews | ⏳ TOUR LENGTH: 2 hours | ✔️ BOOK NOW
Immerse yourself in the charm of Galveston as you embark on a stylish tour aboard a classic replica of a 1908 Model-T electric golf cart, complete with its famous ahooga horn.
With the freedom to choose between a 5 or 8-seater, this self-guided adventure allows you to set your own pace and spend as much time as you desire at each stop.
"We had never been to Galveston previously. The company did a great job in providing us with information on places to go and things to see. The Model T convertible golf cart was super cool and well maintained. It was a great way to tour the city for several hours. Definitely recommend doing this"
Hop aboard your classic Model-T style electric golf cart and embark on a journey through Galveston's most captivating sights.
Select from a range of self-guided itineraries that cater to your interests, whether you wish to visit the iconic Pleasure Pier, explore the historic district, marvel at the Kemp Ridley Sea Sculptures, or discover even more hidden gems along the way.
The choice is yours.
Experience the ultimate flexibility as you navigate Galveston's streets, immersing yourself in its rich history and vibrant culture.
Take your time to soak in the sights and sounds, capturing memorable moments along the journey.
Whether you opt for a leisurely one-hour ride or an entire day of exploration, the choice is yours to make.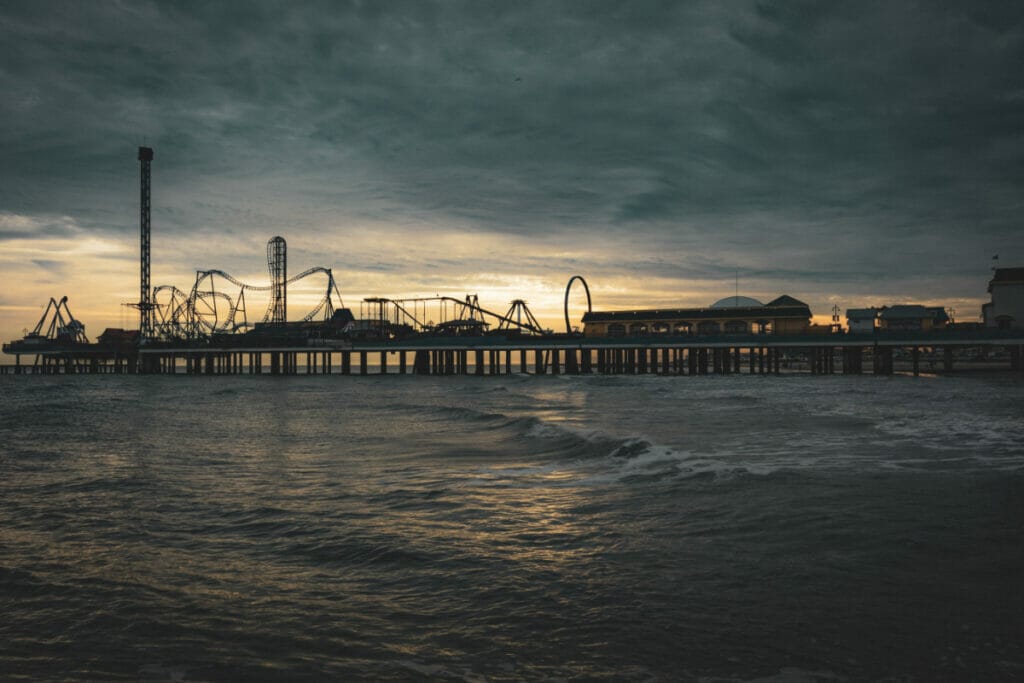 ⭐️ RATING: 5 out of 5 Stars, 140+ reviews | ⏳ TOUR LENGTH: 1 hour 25 minutes | ✔️ BOOK NOW
Embark on an intimate and spine-chilling journey into Galveston's haunting past with this small-group walking tour.
Prepare yourself to delve into the paranormal as you explore the historic streets of Old Galveston.
"We had so much fun on the paranormal tour with Al! He was very personable and had "punny" jokes. We enjoyed the history and facts about Galveston almost as much as the ghost stories! He had some very chilling photos to share with us. Thank you, Al! You were a highlight of our family vacation!"
Led by an experienced guide, you'll hear gripping firsthand accounts of the supernatural occurrences that have plagued this once-infamous town, notorious for its bootleggers and brothels.
Brace yourself for an eerie adventure and be ready to capture any otherworldly encounters with your camera.
Immerse yourself in the chilling atmosphere as you come face to face with Galveston's most haunted locations.
With a small group setting, you'll have the opportunity to engage closely with your knowledgeable guide, ensuring a personalized and immersive experience.
In addition to the paranormal encounters, your guide will provide valuable tips on local places to eat, drink, and explore, allowing you to further enhance your visit to Galveston.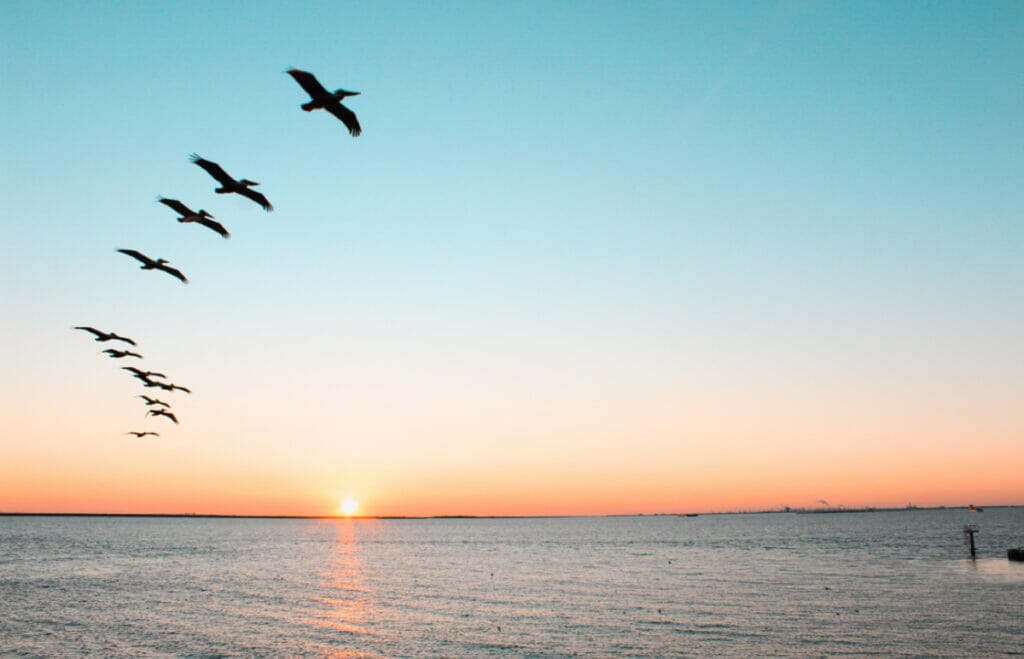 ⭐️ RATING: 5 out of 5 Stars, 30+ reviews | ⏳ TOUR LENGTH: 4 hours 30 minutes | ✔️ BOOK NOW
Experience the thrill of fishing in the bountiful waters of Galveston, Texas with an exclusive private half-day fishing charter.
Step aboard a well-equipped boat and embark on a scenic cruise and fishing expedition in the pristine Gulf of Mexico.
Leave your worries behind as all the essentials for a successful fishing trip, including bait, fishing gear, and fuel, are provided.
"Had an absolute blast fishing with my good friends and Captain Derek. First time fishing together in 40 years (not even kidding) and Derek found a great spot and we caught so many!!! Reel Men is the Reel Deal!"
Gain valuable insights and sharpen your fishing skills with the guidance of an experienced angler guide.
Whether you're a seasoned angler or a beginner, the knowledgeable guide will be there to offer expert advice and ensure you make the most of your fishing experience.
This family-friendly adventure welcomes kids aboard, making it a perfect outing for the whole family.
Create lasting memories as you bond over the excitement of reeling in your catch amidst the breathtaking coastal scenery.
⭐️ RATING: 5 out of 5 Stars, 80+ reviews | ⏳ TOUR LENGTH: 1 hour 30 minutes | ✔️ BOOK NOW
Uncover the shadowy secrets and haunted past of Galveston, Texas on an immersive nighttime walking tour.
Delve into the city's intriguing history as you venture through its notorious red-light district, once a thriving hub of gambling and revelry.
Stroll past the remnants of old brothels, immerse yourself in tales of outlaws and pirates, and embark on a ghostly quest as you explore the eerie streets.
Convene at a central meeting point, ensuring a seamless and hassle-free start to your haunting adventure.
"The ghost stories were great, they were very informative and gave a lot of history on Galveston from pirates to brothels and the girls working in them"
Led by a knowledgeable guide, you'll be transported back in time as you learn about Galveston's sinful past and the untold stories that lurk within its enigmatic corners.
Prepare to be captivated by spine-tingling tales of otherworldly encounters and be on high alert for spectral sightings as you journey through the city's most haunted locations.
Your guide will regale you with chilling narratives that will send shivers down your spine, offering a unique and spine-chilling perspective on Galveston's haunted history.
Please note that this tour is exclusively for adults aged 16 and over, ensuring an atmosphere befitting the eerie nature of the excursion.
So, if you're ready to walk in the footsteps of the past and uncover the paranormal mysteries that lie within Galveston's dark recesses, secure your spot on this captivating nighttime walking tour today.
⭐️ RATING: 5 out of 5 Stars, 35+ reviews | ⏳ TOUR LENGTH: 2 hours | ✔️ BOOK NOW
Experience the mesmerizing sunset at the picturesque Port of Galveston on a captivating guided Segway tour along the city's magnificent seawall.
Explore the scenic route as you visit renowned landmarks, including the historic Murdoch's Souvenir Shop and the majestic Tall Ship Elissa.
"BEAUTIFUL experience, best tour I have ever been on. Definitely will recommend to everyone, gives you a historical background to the area and see things you never have noticed before!"
With the convenience of your personal Segway, you'll have the opportunity to discover more attractions than you could on foot, while benefiting from your guide's invaluable local knowledge and insights.
Embark on a sunset adventure as you glide along the Galveston Seawall, marveling at the breathtaking views and passing by iconic sites such as the Historic Pleasure Pier and the magnificent Bishop's Palace.
Feel the gentle breeze and soak in the vibrant atmosphere as you effortlessly cover more ground on your Segway, allowing you to make the most of your limited time in Galveston.
Throughout the tour, your knowledgeable local guide will provide fascinating commentary and insider tips, enriching your experience with historical anecdotes and captivating stories about the city's hidden gems.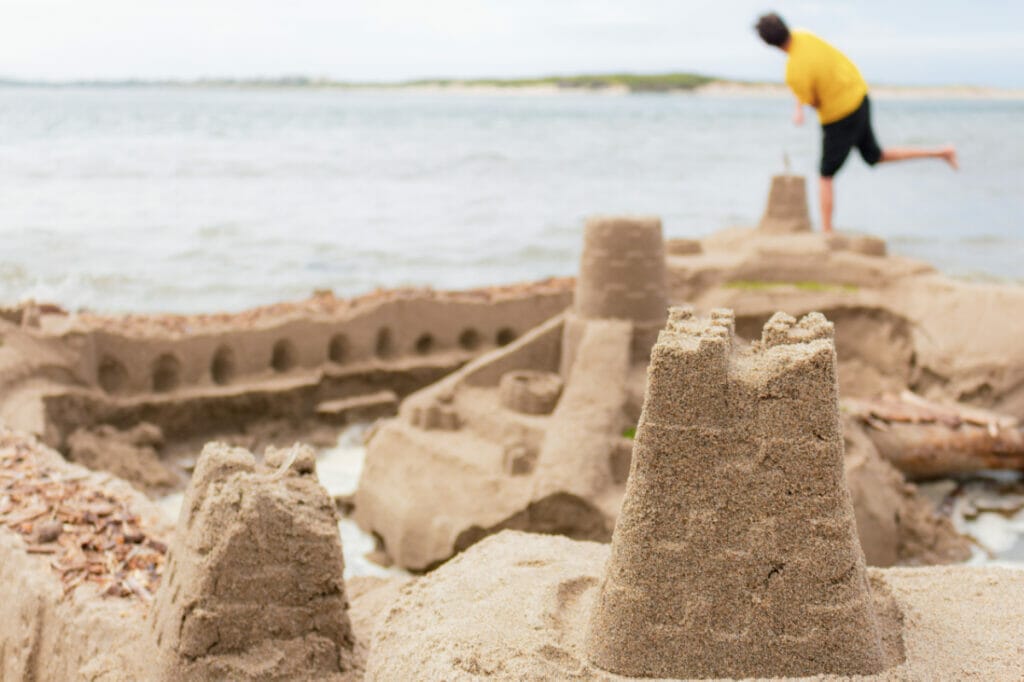 ⭐️ RATING: 5 out of 5 Stars, 20+ reviews | ⏳ TOUR LENGTH: 2 hours | ✔️ BOOK NOW
Unlock the secrets of creating magnificent sand sculptures with a private lesson led by a skilled sandcastle professional.
Gather your friends and family, and embark on an unforgettable beach adventure of creativity and fun at your preferred Galveston beach destination.
"This was such a fun experience!!! Emerson was super knowledgeable and taught us each step and explained to us why each step was important to our final castle. But with kids aging 15, 9, 5, 5, and 2 he had the patience of a Saint"
Discover the artistry of transforming humble sand into awe-inspiring masterpieces as you learn various techniques and insider tips from your experienced instructor.
With all the necessary equipment provided, you can dive right into the world of sand sculpting without any hassle.
Tailor your sandcastle experience to fit your schedule, choosing a time that works best for you and your group.
Whether it's a leisurely morning session or a captivating afternoon lesson, you'll have the flexibility to make the most of your time at the beach.
⭐️ RATING: 5 out of 5 Stars, 50+ reviews | ⏳ TOUR LENGTH: 2 hours | ✔️ BOOK NOW
Experience a bone-chilling adventure through Galveston's haunted past on the Galveston Haunted Pub Crawl Tour.
Journey to the city's most ghostly locations, where you'll be immersed in hair-raising tales of supernatural encounters and paranormal phenomena.
"Taylor was awesome! She had both the knowledge of Galveston, but also was a ton of fun and really brought the tour to life."
Sip on delicious drinks as you explore eerie venues and uncover the dark secrets that haunt these historic sites.
Starting at the Shearn-Moody Plaza, also known as The Railroad Museum, learn about the restless spirits that linger within the Galveston Railroad Museum's walls.
Then, at 2 Brews Brothers, savor a selection of local and regional beers while toasting to the ghostly tales that await you.