Gorgeous lakes. Playgrounds for the imagination. Sunshine all year round.
Finding the best things to do outdoors in Lubbock is incredibly easy when you've got so much green space and fantastic weather.
Texas is really a haven of warmth for most of the year, and you can always rest assured that there will be somewhere you can breathe the fresh air, run around in the grass, and enjoy a picnic or snack while looking at some natural scenery.
From golf courses to parks, these are the best things to do in Lubbock in nature.
Love Texas? Love visiting Texas?
Show your support for this great state and get more helpful visiting tips on our Facebook page.
Want more things to do in Lubbock? Check out these expert guides!
Okay, everyone grab your favorite Lubbock wall print and let's go!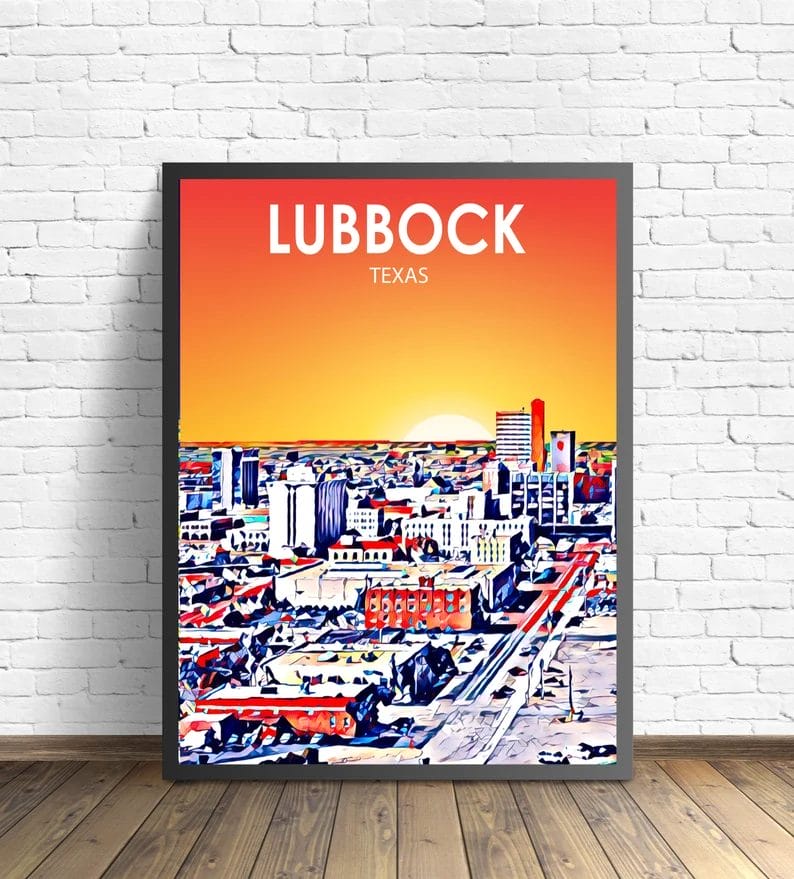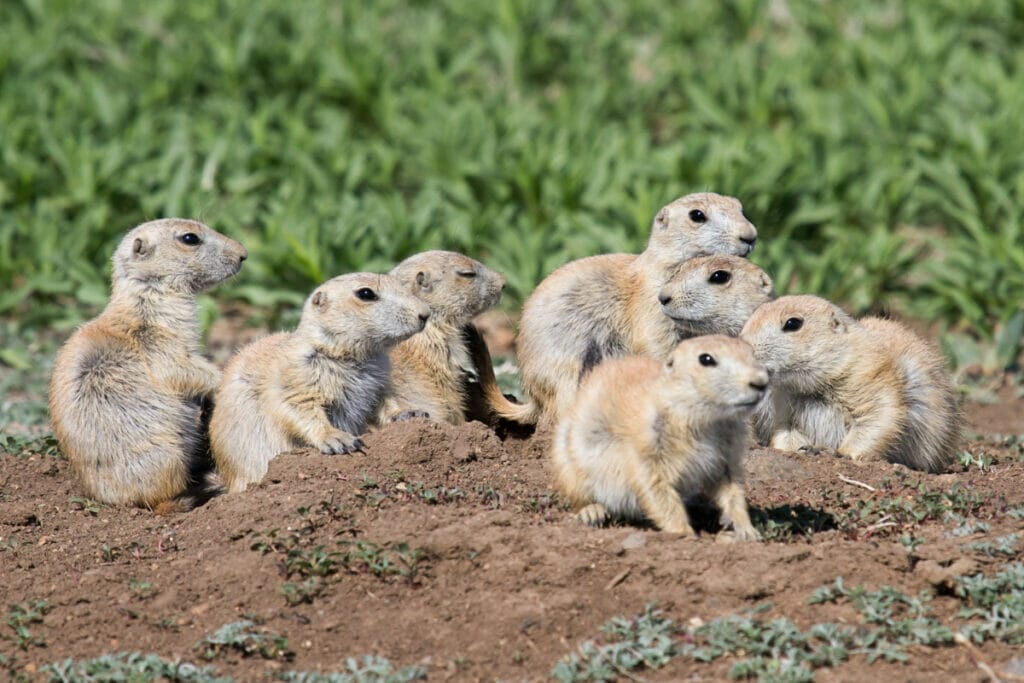 Prairie Dog Town is exactly what it sounds like: a town of prairie dogs!
Well, not a town, exactly, but a wonderful part of Mackenzie Park that is also home to prairie dogs.
These adorable critters have been around in Lubbock since the 1930s.
You can bring a little something to feed them if you want (something like salad or carrots is your best bet), or you can just use them as free entertainment as you stand back and observe their hilarious behaviors and heads popping in and out.
It's a great thing to do in Lubbock with kids, and it's totally free so you can swing by without spending any money and just focusing on enjoying your day.
Eastlawn Memorial Gardens is actually not a park, but a cemetery.
However, while it's not a place to bring a picnic, it is an outdoor space in Lubbock that is wonderful if you want some quiet contemplation and to pay your respects to famous Lubbock people buried here.
Among them is singer Buddy Holly, and others including Bobby Layne and Virgin Johnson.
If you're interested in Lubbock history, this is the place to be!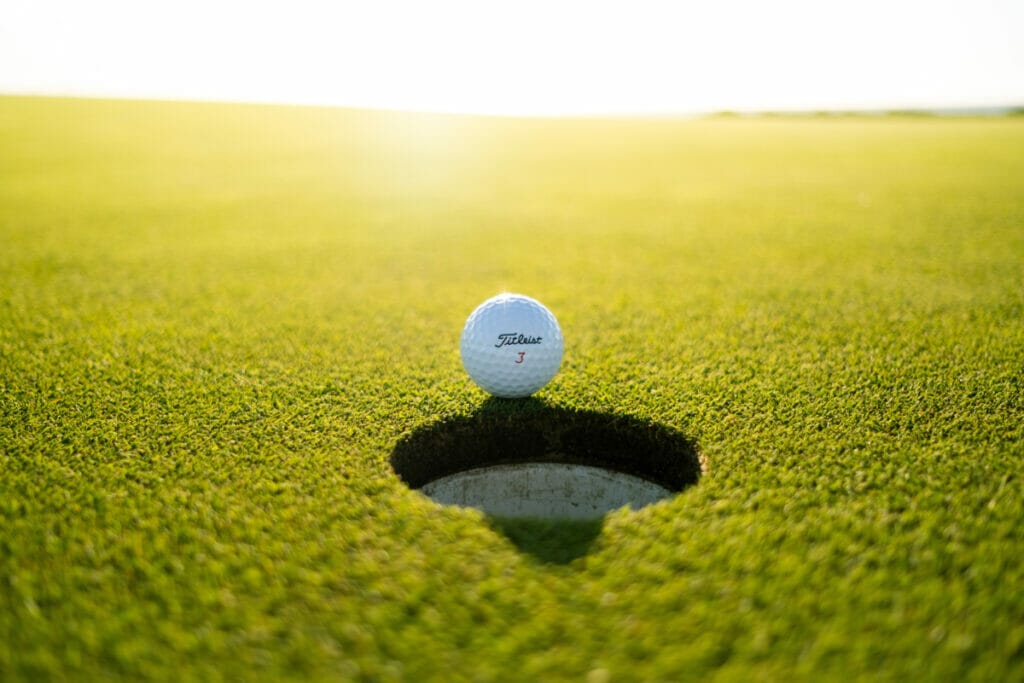 Golf is incredibly popular in Texas with such great weather, and one of the best places to play golf in Lubbock is the Shadow Hills Golf Course.
They've got a flat and wide open course, as well as a full 18 holes.
Bring your golf buddies and tee up, trying to miss some of the fantastic water features and trees that line the course.
If you just want to practice rather than play, there's a driving range.
This golf course has fantastically kept greens that are well cared-for, and local golfers love it for the chance to be out in the Texas open playing a game they love.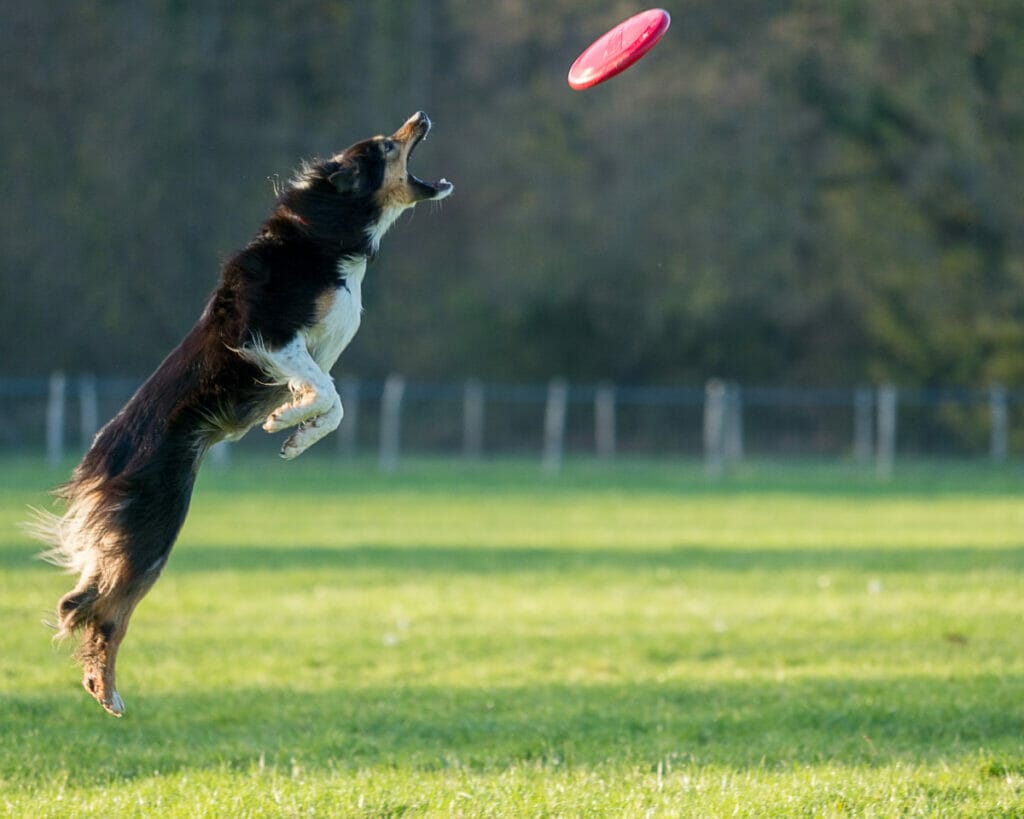 Want to be wild and free?
Mae Simmons Park is both of those things!
It's not a manicured, overly "processed" looking park, but a true callback to natural Texas and untamed Lubbock, where you'll find wild plants, trails, and gorgeous landscapes.
From here, you can take your hiking shoes onto the Mae Simmons Outer Loop hiking trail (fantastic for views of downtown Lubbock), or you can bring your frisbee and play some disc golf with family and friends.
Want to catch (or catch and release)? The fishing lake is a great place to hang out.
There's an abundance of natural scenery here, including woods, river beds, and prairies, so put on that bug spray and spend the day here.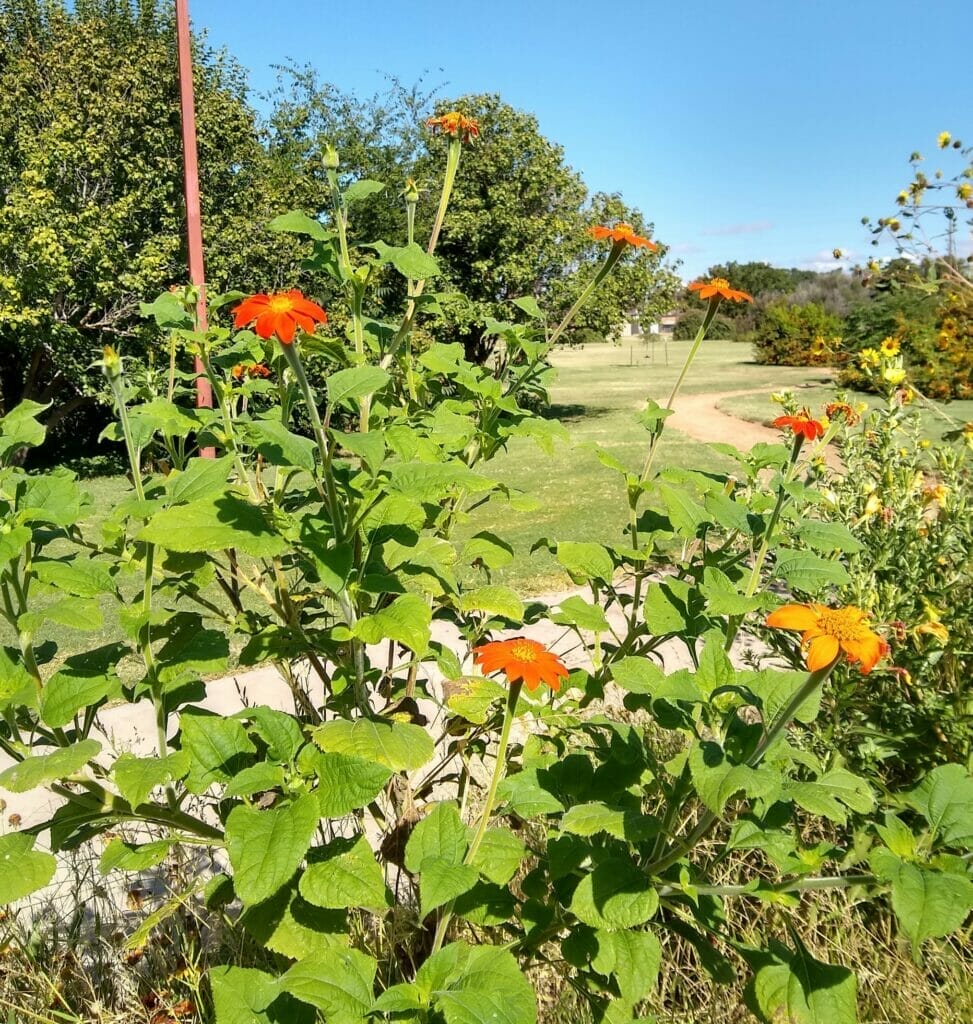 With a fantastic dog park and lots more, Clapp Park is a great outdoor thing to do in Lubbock for you and your furry (and non-furry) friends.
Here, you'll find the Lubbock Swimming Pool, as well as lots of benches for a lunchtime sit-down, as well as the Lubbock Memorial Arboretum which makes for a fantastic afternoon spent wandering the trails and gardens.
You'll usually find sports happening on the fields, but you can also just walk around and soak in the atmosphere and let the kids use the playground.
Got the need to cool off on a hot Texas day?
Look no further than Maxey Park!
It has an awesome swimming pool that you can use, as well as a big lake (just for looking at, though!)
Lakeside tables give you a nice place to have a snack, and a playground means that even the toddlers and elementary aged children will love their time here.
Bring some duck food along (did you know you actually shouldn't feed ducks bread?) to this park where you can feed them while they float around the lake.
This is a wide open park with lots of grass and a playground with a swing, so if you've got a lot of energy, this is the place to burn it off (parents, we're looking at you and your little ones).
Have a family get-together at one of the barbecue areas so you can really embrace what it means to be Texan, or get involved in the sports happening at the sports stadium including volleyball.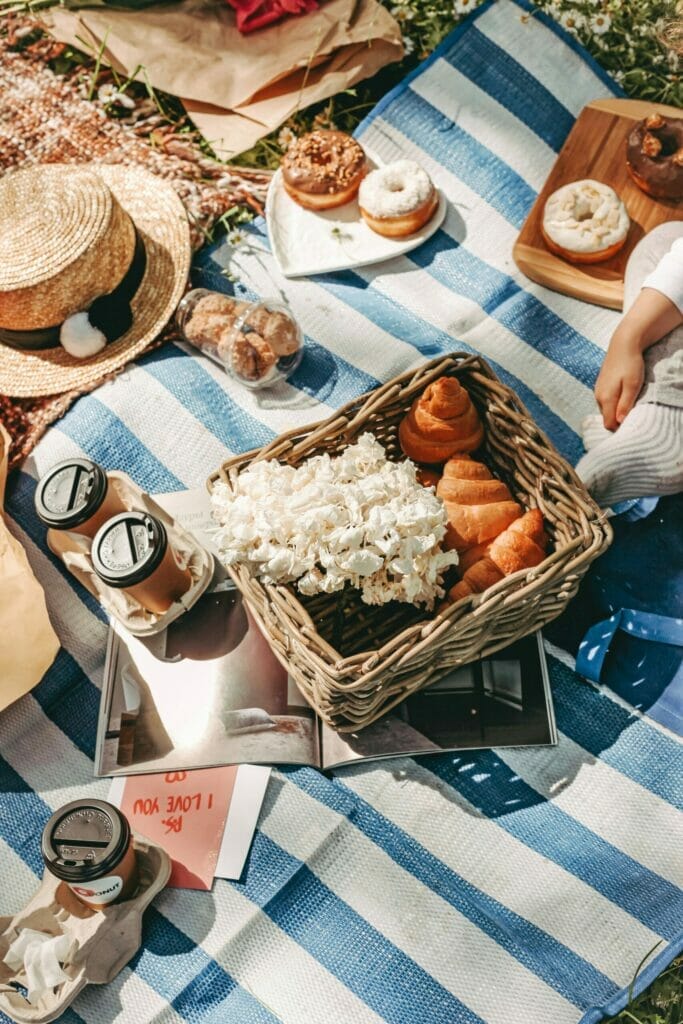 Home to the previously mentioned Prairie Dog Park earlier in this guide, Mackenzie Park is a giant park with over 200 acres and definitely the best park in Lubbock.
Here, interact with nature as you wander along the creek that leads to a lake, or embrace some family-fun at the amusement park which features carnival style rides.
Bring your own picnic and a blanket or sit on one of the benches as you watch the world go by.
It's also not just a park, but an outdoor event area so if you're visiting in the warm months, you'll definitely find live music and other community events here.
9. Discover the local neighborhoods at Earl Crow Park
If you want to get away from the crowds, head to Earl Crow Park which is s small park in Lubbock in a nice neighborhood.
It's got a small playground, more suitable for the younger children, as well as some picnic tables to watch them from.
There's also a fishing lake with ducks, which makes for a nice environment and a solid couple of hours being outdoors in Lubbock.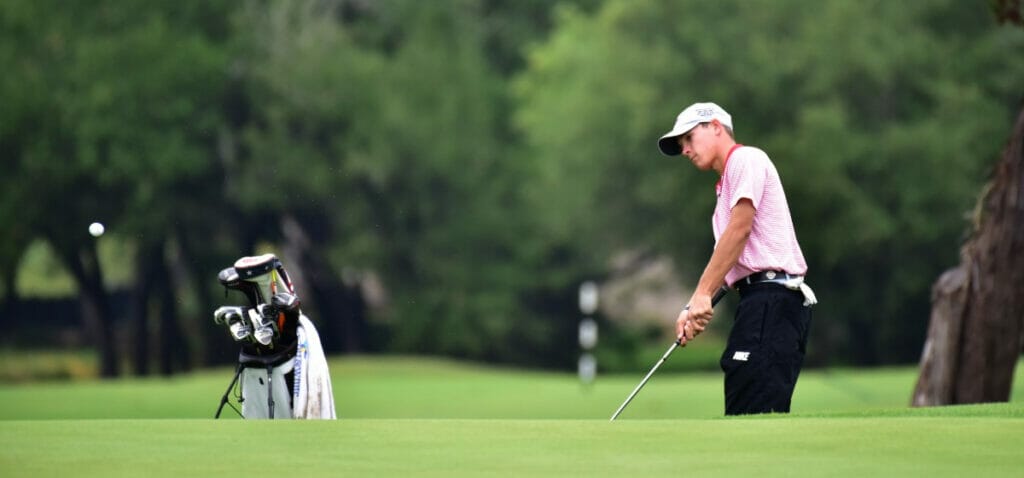 Want a stunning golf course that has got just as many views as it does challenges?
Rawls Golf Course is NCAA championship level, so you can really test your skills, and you'll find it on the campus of Texas Tech.
What's most appealing about this course is the gorgeous landscaping. From canyons to plains to valleys, you'll feel like you've traveled across the US as you work your way around the course.
Stop by the pro shop to stock up on new golf balls, or enjoy a lunch in the on-site restaurant to talk about your game and unwind after a long golf day.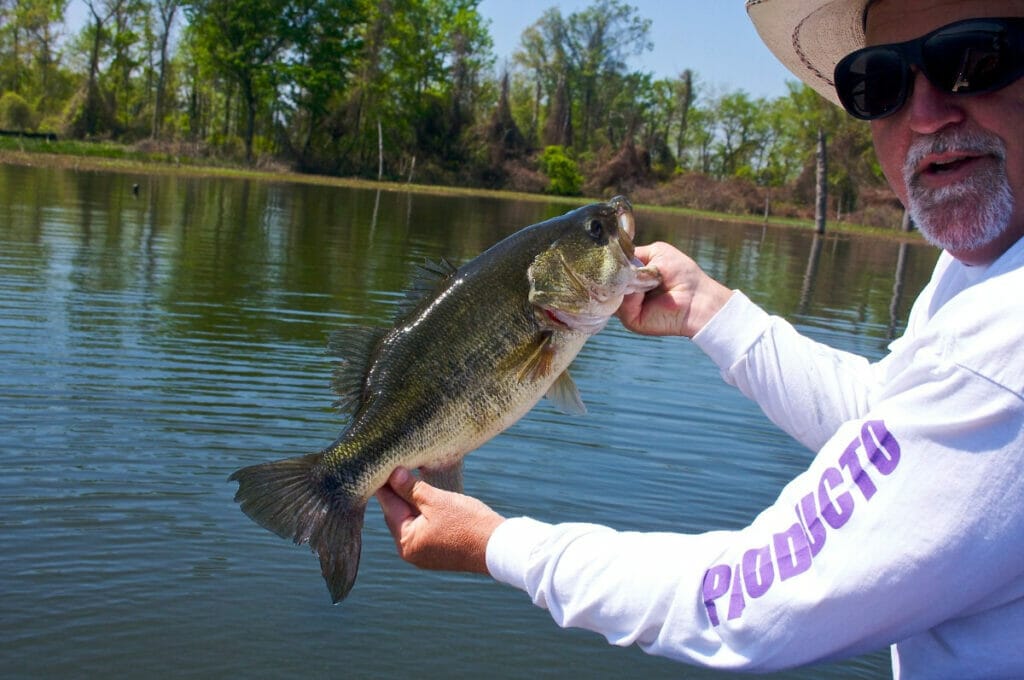 Whether you want to walk around the 2 mile route around the lake or you want to play some pick-up basketball the Buddy Holly Recreation Area in Lubbock is for you.
It's absolutely beautiful, and you can get your steps in with the walking paths or enjoy the outdoor workout center.
If you prefer to stay a bit more stationary, the picnic areas let you relax with your ice cream and do some people-watching.
Fishermen will love the fishing lake, and if you really want to time it right, visit at sunset and sunrise when the colors are out-of-this-world incredible.
12. Sit under the trees at Leftwich Park
Park yourself (get it?!) under a tree at Leftwich Park, known for its gorgeous trees and wonderful lake.
There are pavilions and picnic tables so you can hold a birthday party or other hang-out, and it's a peaceful place to spend time outdoors in Lubbock whether you want to see friends or read a book under the shade.
Bird-watchers will love the sheer amount of different birds that you can spot around the lake.
Bet you didn't know that there's a canyon near Lubbock!
Yellow House Canyon is a shallow canyon, just to the southeast of Lubbock, and it features water recreation areas and other greenery which stands in contrast to the colors of the canyon.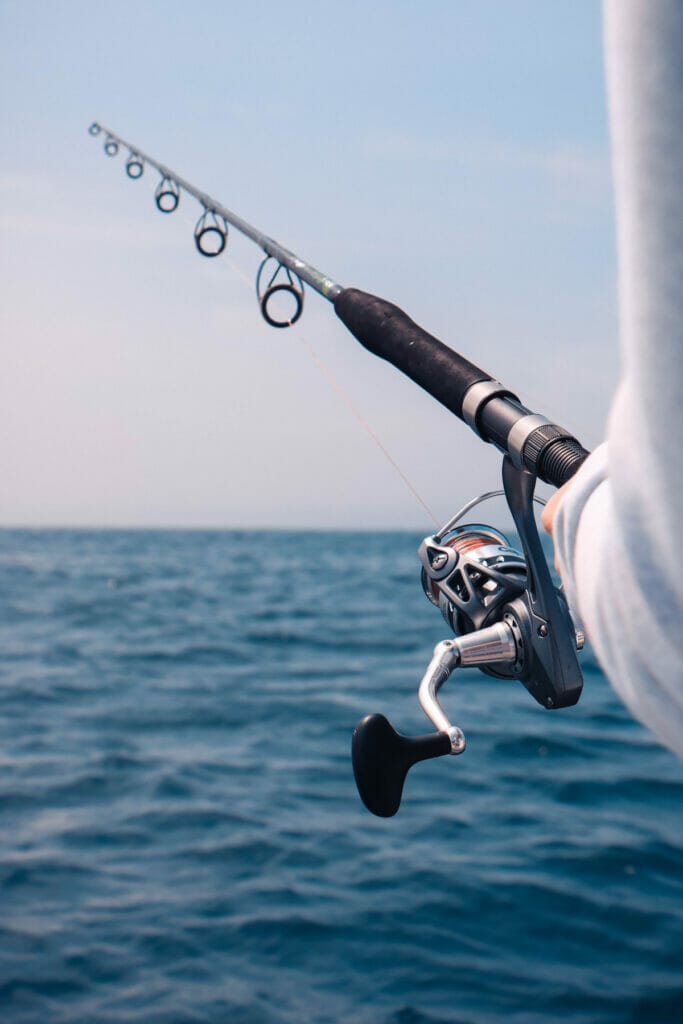 Want to fish?
Head to Hodges Park in Lubbock, as the large fishing lake will give you ample opportunity to catch your dinner.
Find a spot in the shade for a relaxing afternoon, or get your workout going on the walking trails during the afternoon.
You'll find plenty of community events regularly scheduled here, as well as some of the best sunset views in Lubbock.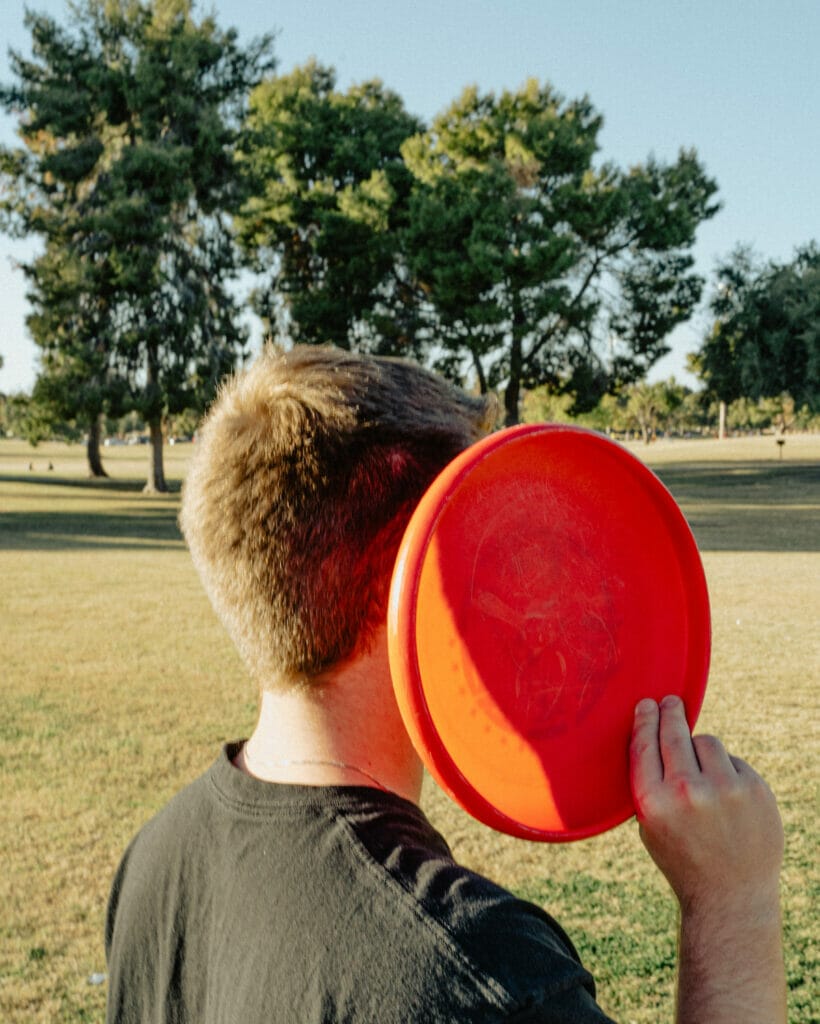 Got the passion for disc golf?
With 9 holes to play and fun challenges along the way, McCullough Park is the best place for friends to gather to disc golf, walk the dog, or even fish in the lake.
The green spaces will give the kids space to run around, and there's a fantastic playground that can keep them occupied for awhile.
If you want to keep it more tame than disc golfing or sliding, use the walking path to see different vantage points from the park and to walk and talk with friends.
16. Relax at Clifford H Andrews Park
This small park in Lubbock has a ton packed in!
From a fishing lake that holds carp and other fish to delight local fisherman to a playground with some interesting features, there's something for everyone here.
Meander around the path through the park as you walk your dog, get your steps in, or catch up with friends and family.
The outdoor activities in Lubbock are endless, so make sure to take advantage of all that's on offer!
17. Play on the playground at Rodgers Park
Right next to Rawls Golf Course is Rodgers Park, where you'll find a great playground for the kids featuring swingsets, climbing structures, and a soft ground in case they get a bit too adventurous.
There's also a small pool that kids will love, as well as space to gather with friends and hold birthday parties (some great trees for pinatas!)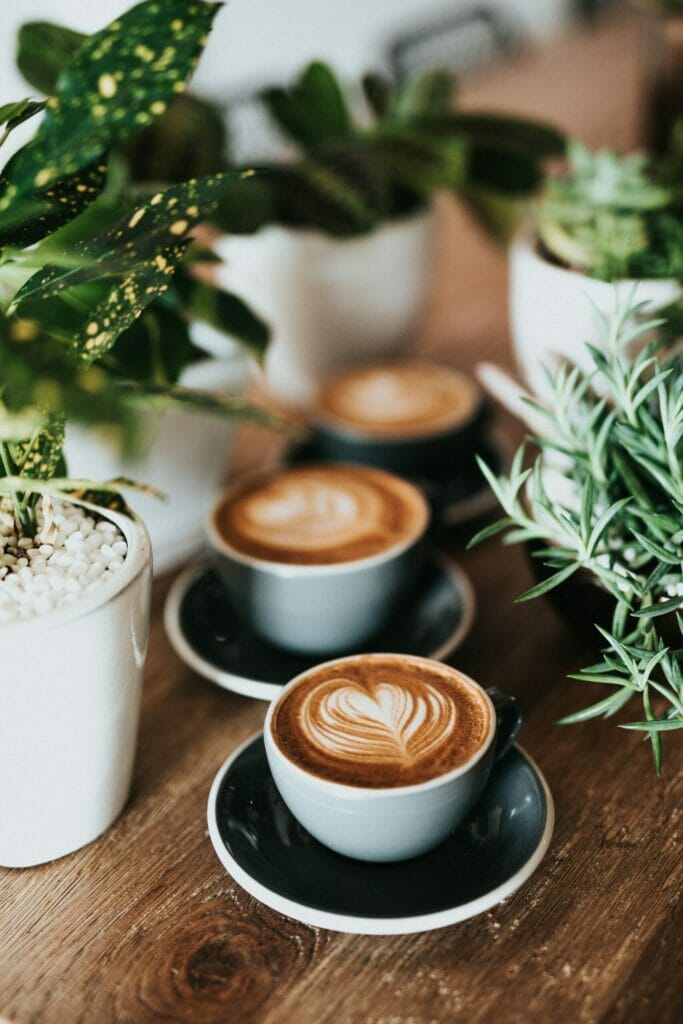 There's nothing better than enjoying the Texas weather while sitting outdoors and catching up with friends or reading the paper, and He-Brews Coffee in Hodges Park gives you the perfect place!
Sit on their patio and watch the world go-by, enjoy coffees, muffins, scones, and pastries.
If you don't know what to have, there's a coffee sampler option as well!
19. Walk the Track at Jan Jennings Park
Enjoy the walking track at Jen Jennings Park, where you can see the adorable ducks in the pond or go fishing in the pond.
There's plenty of room, including areas for kids to play on the playground, volleyball courts, and some picnic spots that have grills in case you want to have an evening barbecue.
It's a local park, full of friendly people, and super clean and well maintained.
Pin for Later!