Gastropubs. Sharing an ice cream from an old-fashioned ice cream shoppe. Romantic nights at the wineries.
Finding Lubbock date ideas is incredibly easy when this Texas city has plenty to do in Lubbock for couples!
Whether you're a sporty couple who want to toss a frisbee around the park or you're foodies who want to dine on delicious gourmet meals, you're bound to find a Lubbock date night idea that will make you both happy.
From art to history to green spaces to culinary genius, woo your first date or celebrate an anniversary with your loved one with these things to do in Lubbock for couples.
And don't worry if you'd prefer something more casual or during the day, as there are plenty of date ideas in Lubbock that would work for all hours for you early birds!
GET A

FREE

TEXAS GUIDEBOOK WITH LOCAL TIPS!
With 71 pages of helpful travel tips and the "best of" Texas lists, this is your ad-free key to your Texas trip.
Want more things to do in Lubbock? Check out these expert guides!
Looking for more romantic Texas guides? Head over to one of these posts!
Okay, everyone grab your favorite Lubbock wall print and let's go!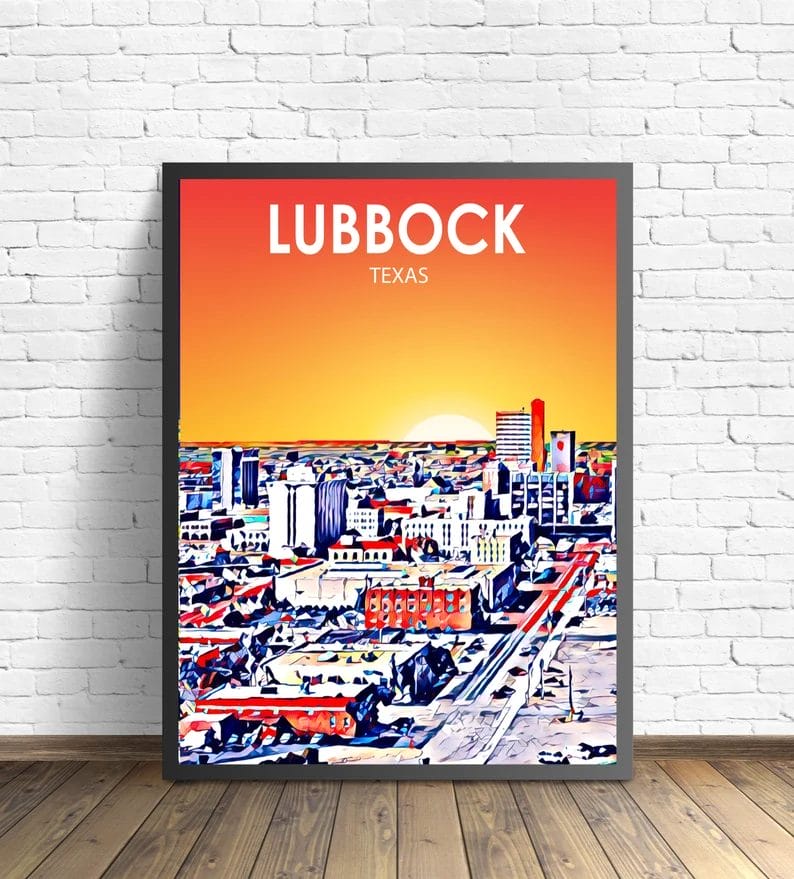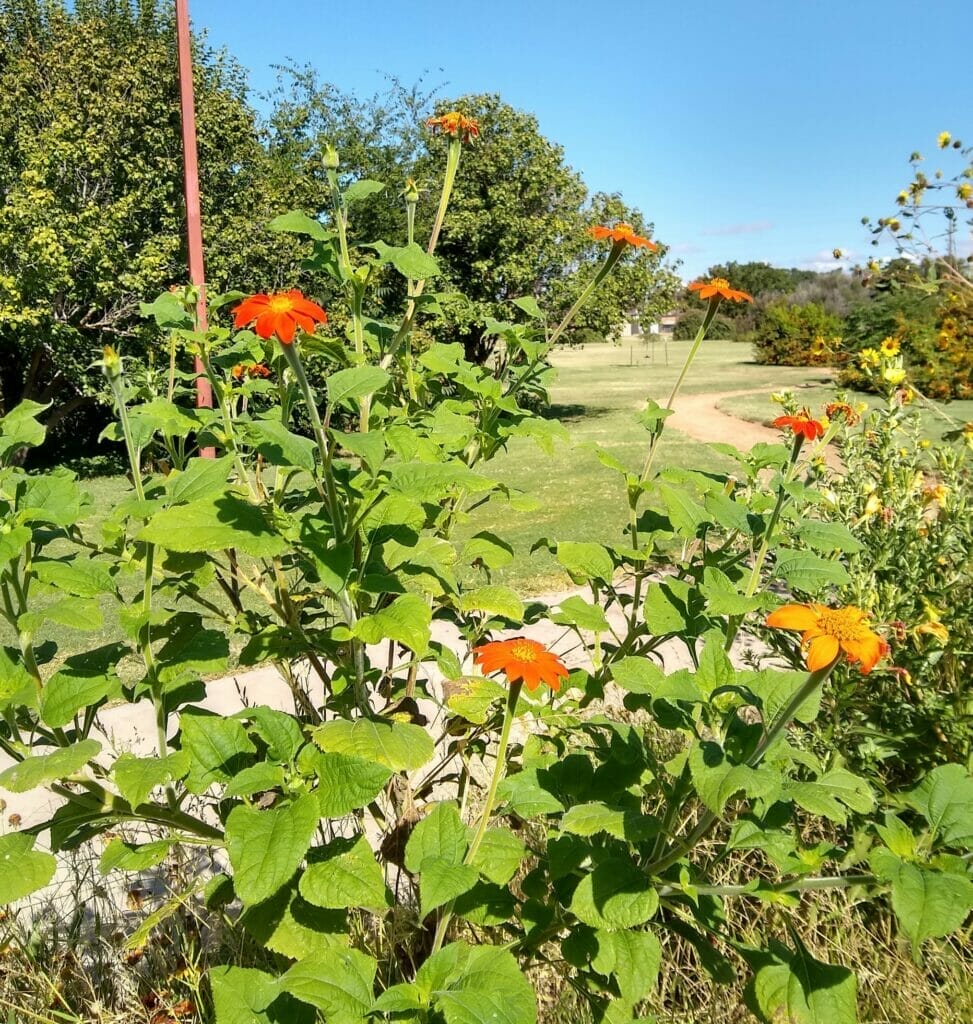 If you're outdoor lovers, there's nothing better to do in Lubbock on a date than the Lubbock Memorial Arboretum.
With over 90 acres to explore, this can be a full day out in Lubbock if you want it to be, or stop by for an hour or so to walk along the paths lined with trees, flowers, native plants, and a variety of wildlife.
A one mile trail makes it easy to get some steps in as well, and the arboretum is actually within a larger park, K.N. Clapp Park.
Stroll hand-in-hand through the Heritage Rose Garden when the roses are in bloom (don't forget to smell them!) and make sure you spend some time in the Sensory Garden where you can experience the beauty of nature with all of your senses.
If you want to be able to talk and get to know each other without the hustle and bustle and distractions of noisy places, this is a great place for more peaceful date ideas!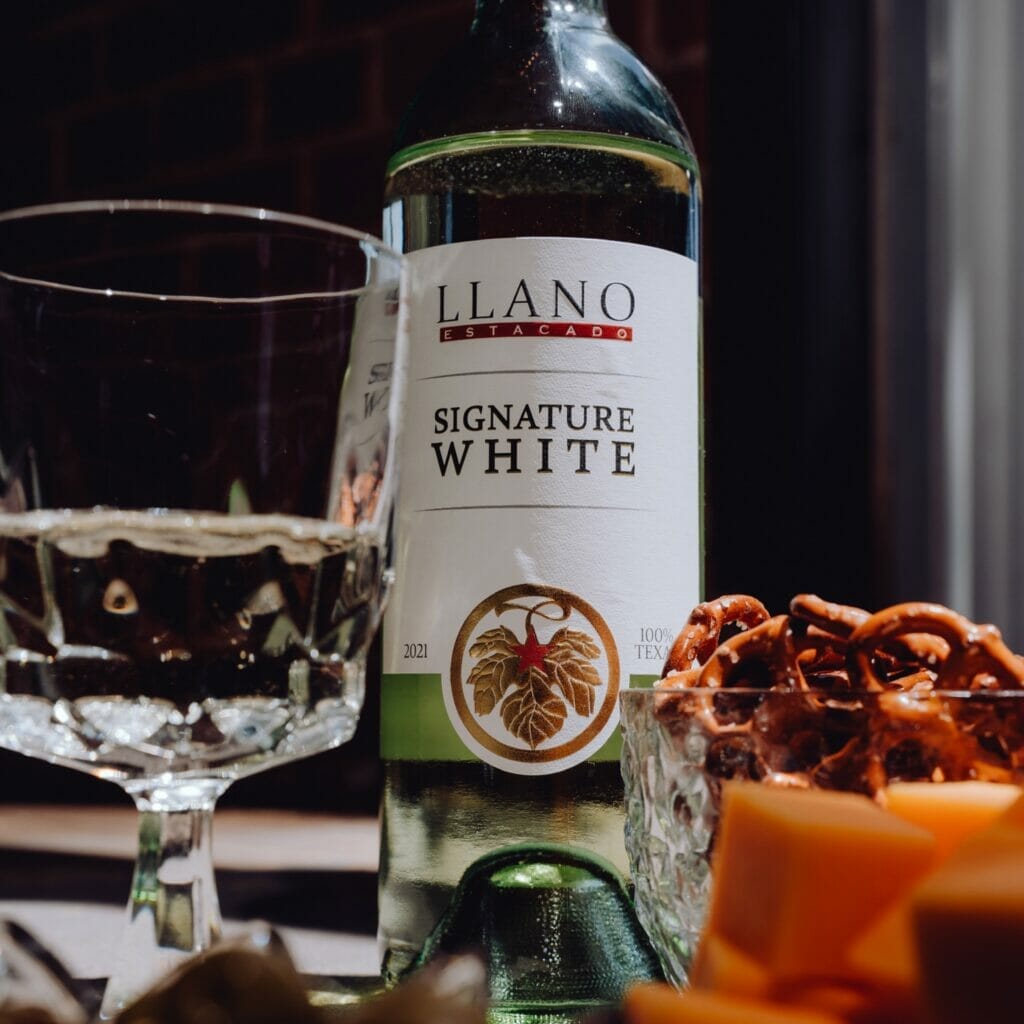 After a delicious dinner in Lubbock, finish your date night with a visit to the Llano Estacado Winery.
This tasting room is absolutely a sight to be hold and has a fantastic wine collection for all types of tastes.
Stick to your classic favorites, or taste test some of their more unique options like mulled wine.
It's the largest premium winery in Texas, and it really delivers on its promise to make sure you find the best, the highest quality, and the most diverse selection of wine.
Llano Estacado Winery actually sell their wine through many grocery stores and restaurants around Lubbock as well, so keep an eye out for their wines when you're dining and shopping elsewhere.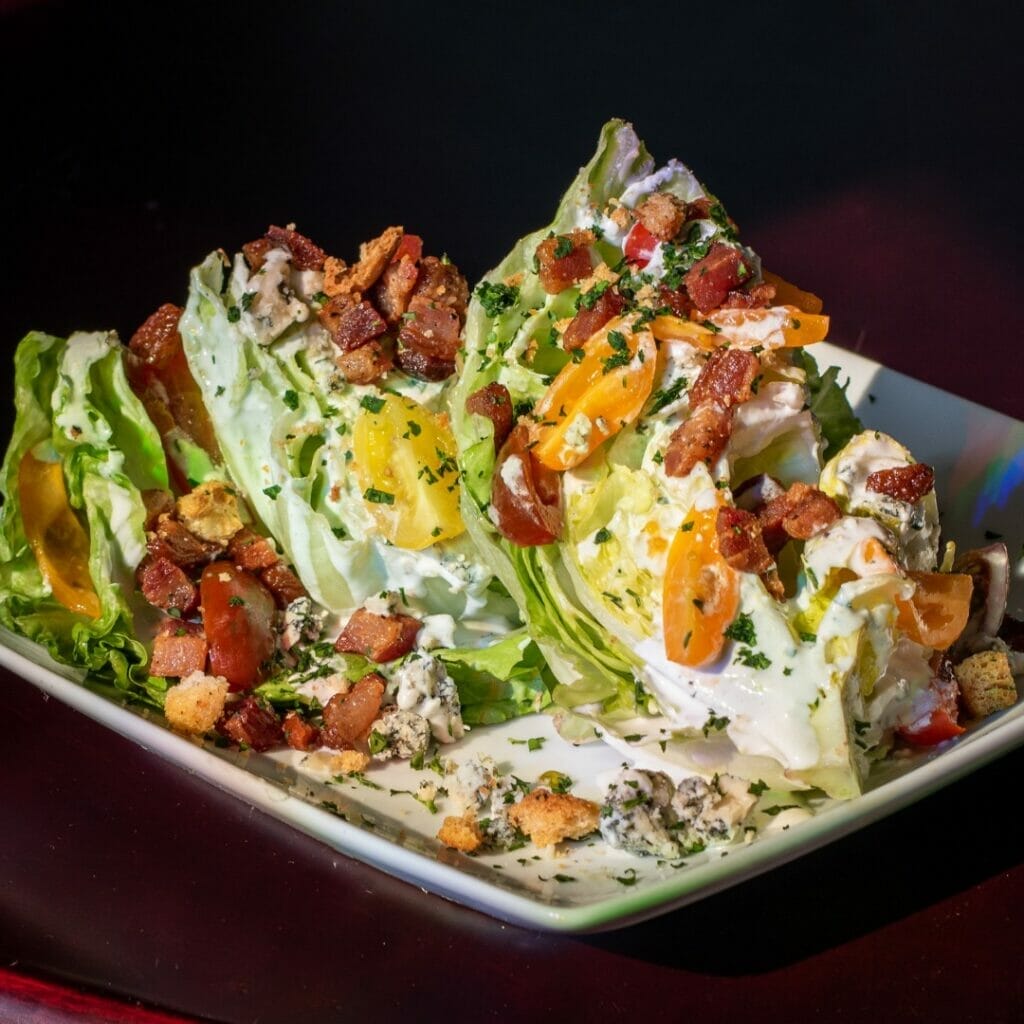 A steak dinner is a tried-and-true classic date night idea in Lubbock, and for good reason.
From the incredible steaks to the fancy atmosphere to fresh seafood, there's something for most carnivores here and it makes for a nice departure from a more casual restaurant.
Admire the dark wood around the dining room and make sure to make reservations as many other people may have the same idea (it's popular for a reason, though, don't let that put you off).
For your sides, get adventurous with sugar snap peas or creamed corn or stick to the classic meat and potatoes combination.
Your server can help you find the drinks that go best with your meal so that you have the perfect wine pairing as well.
Gaze into each other's eyes over a delicious meal and use this as a great opportunity to talk and bond over food!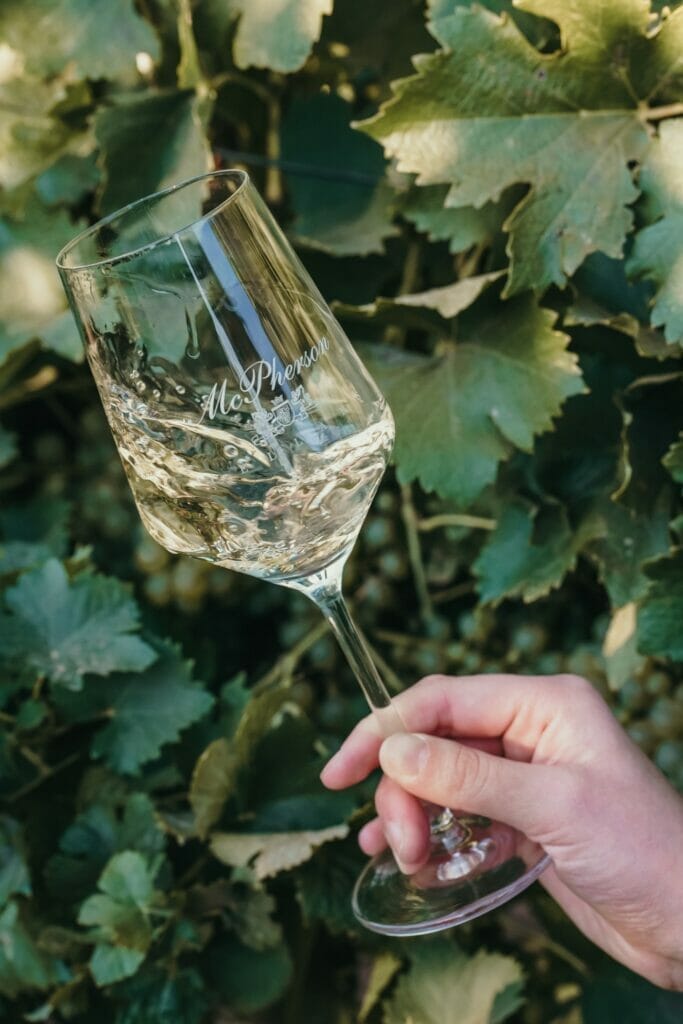 Another winery on our must-do Lubbock date night list is McPherson Cellars Winery.
This winery is unique because the focus is really about Texas wine. Texas wine is cultivated differently than other wines, as it really uses the Texas landscape and climate for the best results instead of trying to use techniques from areas that don't share similar characteristics.
The result is incredible, with quality wine that has a history and local story behind it.
The environment is incredibly friendly, and there are also light bites options so you can get a nibble to go with your wine of choice (blushes or reds, anyone?)
On the weekends, the patio hosts live music so you can have a weekend date in Lubbock to remember.
If your date loves art and culture, or you just need something to talk about and get to know each other over, the First Friday Art Trail is for you.
This is a completely free event that allows you to visit different participating galleries, art museums, and other businesses in Lubbock as you take a self-guided walk through the trail in the Cultural District.
The whole thing is put together by the Louise Hopkins Underwood Center for the Arts, and the great thing about it as a date is you really get to pick and choose what you get involved in based on what strikes your interest that night.
As you might have guessed, it takes place on the first Friday night of every month.
Come out and support local artists and take a walk through your artistic side!
6. Grab a meal at Cafe J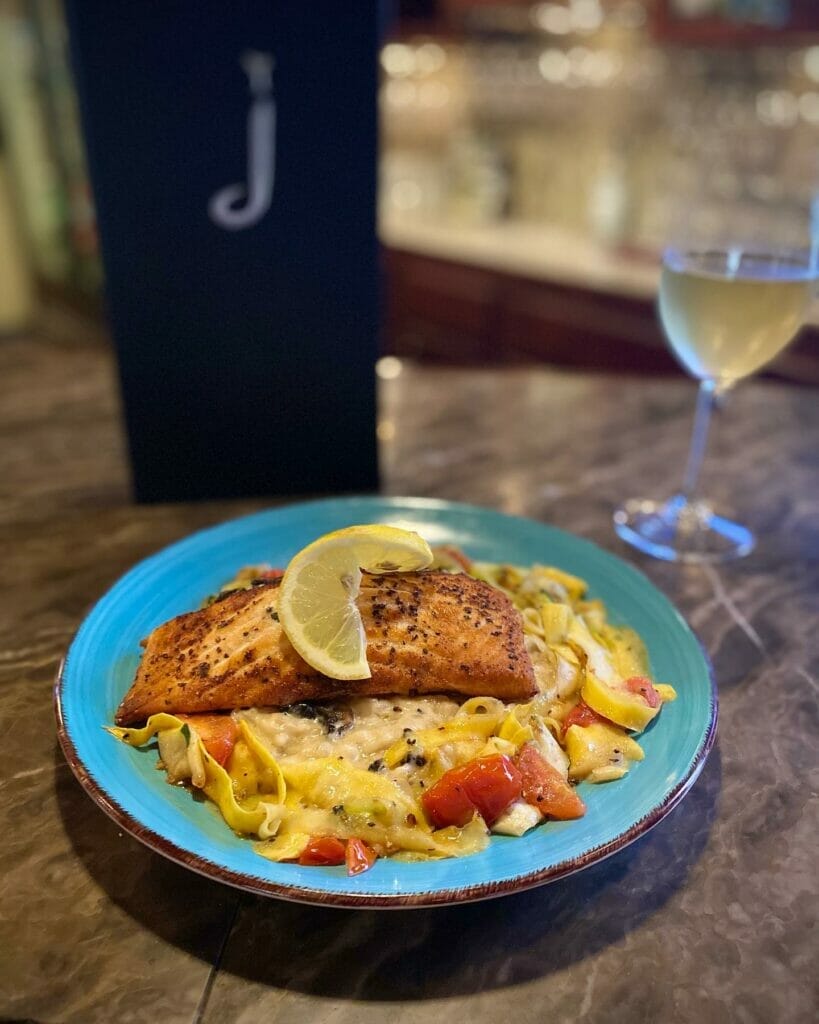 Put on your dressy clothes and enjoy an elegant evening at Cafe J.
The unique fusion of Southwestern and French influences makes this a really incredible Lubbock date night ideas for adventurous eaters and food lovers.
Vegetarian options are readily available, in case your date is more of a herbivore, but if not, go for the tenderloin and the scallops.
The atmosphere is welcoming, not stuffy, but definitely perfect for your nice shoes and treating your loved one to a nice evening out.
There's live music at the weekends, as well, in case you want to make even more of an "event" of it.
There's something about the fresh air that can really make a date feel great, with the sunshine on your skin and soaking on the beauty of your date and the natural environment at the same time!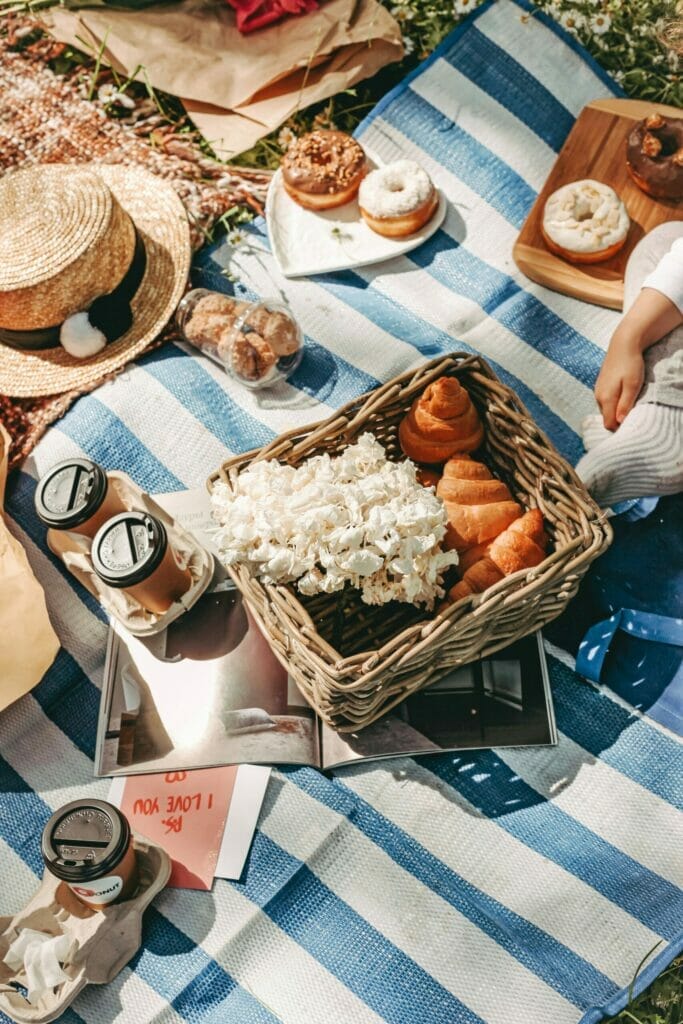 This is a wild park which features a nice hiking trail with fantastic views of Lubbock (trust us, it's romantic, especially when you have the trail to yourself!).
If you want to be a bit more active, use the disc golf course and challenge each other to a game as you go roaming through wooded areas, river beds, and more.
You could also pack a picnic for the day, which is a cheap date idea in Lubbock while still being incredibly thoughtful.
Mackenzie Park is one of the biggest parks in Lubbock, making it easy to find a secluded spot to camp out with a picnic and some drinks.
Pack your date's favorite food items (or go crazy with a charcuterie board!) and take them to this 200 acre park.
Keep it casual and easy with a relaxing afternoon, or combine that with a stop by the amusement park or the Prairie Dog Town where you can ooh and ahh over the cute prairie dogs.
Here are some more top tips: cheese and crackers by the lake is almost always a win, and if you plan a summer date in Lubbock, you may encounter some live music and community events!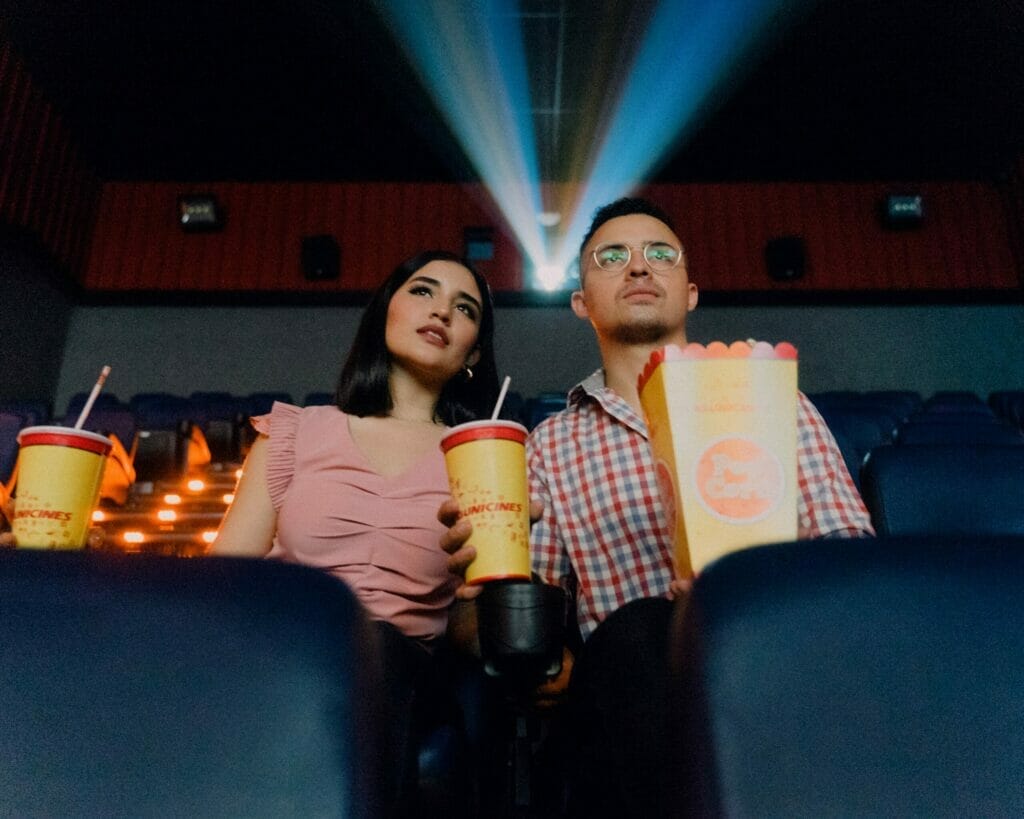 It's a classic: "dinner and a movie." And if that's your kind of date night, then you should plan to see the movie part at Cinemark Movies 16.
With a full range of concessions options so you can treat your date to whatever their heart desires (popcorn, candy, nachos, you name it!), this can be a super fun evening out.
There's stadium seating so you can see the screen well from wherever you sit, as well as 3D options in case you're seeing the latest action flick and want it to really come to life.
Use the self-service ticket machine for ease, and make sure to pick a blockbuster that everyone is talking about!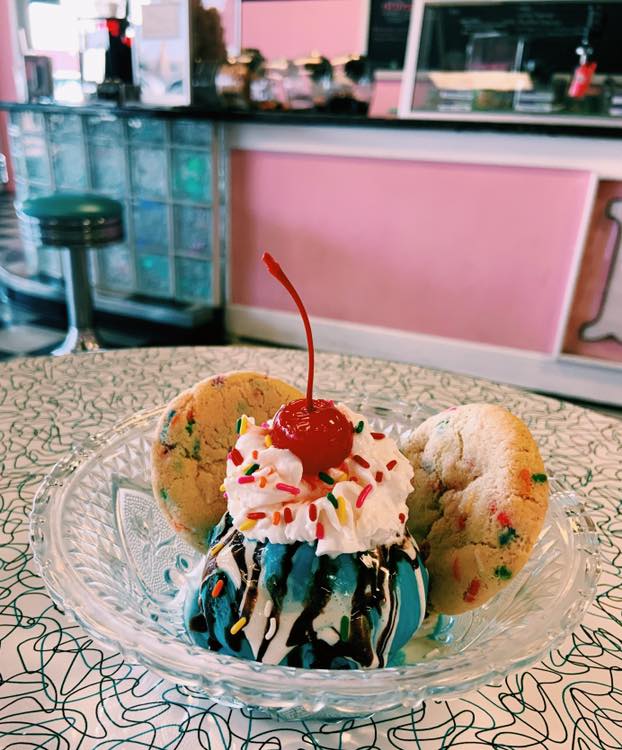 Everyone loves ice cream, but everyone especially loves ice cream when you eat it in an old-fashioned ice cream shop.
Share an ice cream sundae at Holly Hop's, where they've got incredibly speedy and friendly service to help you figure out exactly what to get.
You can keep it classic with something like a homemade banana split, or you can get more specific and creative with their vegan ice cream or other unique flavors and combinations for all kinds of dietary requirements.
Make this a date in and of itself, or finish off your date day in Lubbock with an ice cream before saying goodbye.
Pin for Later!