Looking to plan some romantic getaways in Texas?
Look no further for some ideas that will have your date swooning!
Whether you're looking for an escape to nature or a trip with a small town feel, we have a destination that is sure to charm and delight from day-trips to long weekends, or maybe even extended adventures.
From beach getaways like South Padre Island and Galveston to more rocky ones like Big Bend Palo Duro, you're sure to find a charming and romantic getaway in Texas that is perfectly suited for you and your lover.
Step back in time with a trip to Bandero or go for a more modern feel in San Antonio or Austin, either way, you're bound for a good time!
Hey looking for more romantic ideas based on a particular city? Check these out!
Need more Texas content? Check these out too!
GET A

FREE

TEXAS GUIDEBOOK WITH LOCAL TIPS!
With 71 pages of helpful travel tips and the "best of" Texas lists, this is your ad-free key to your Texas trip.
How to Get Around Texas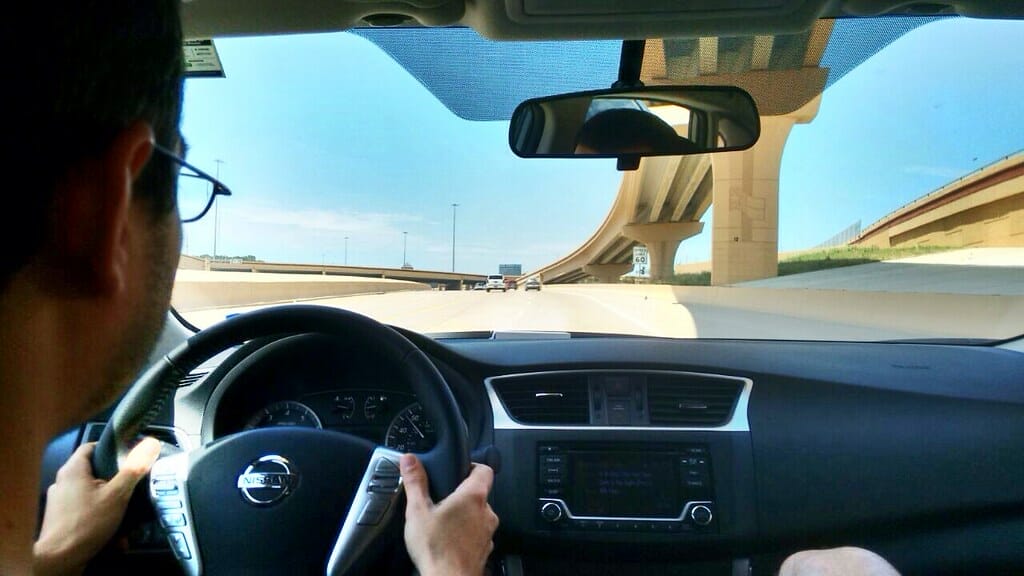 Everything's bigger in Texas, so having a car will be the easiest way to explore the Lone Star State!
If you're visiting and need to rent a car to get to your romantic getaways, we highly recommend Discover Cars where they find you the best car rental deals from all of the competitors (has saved us so much money!).
Click here to check out Discover Cars.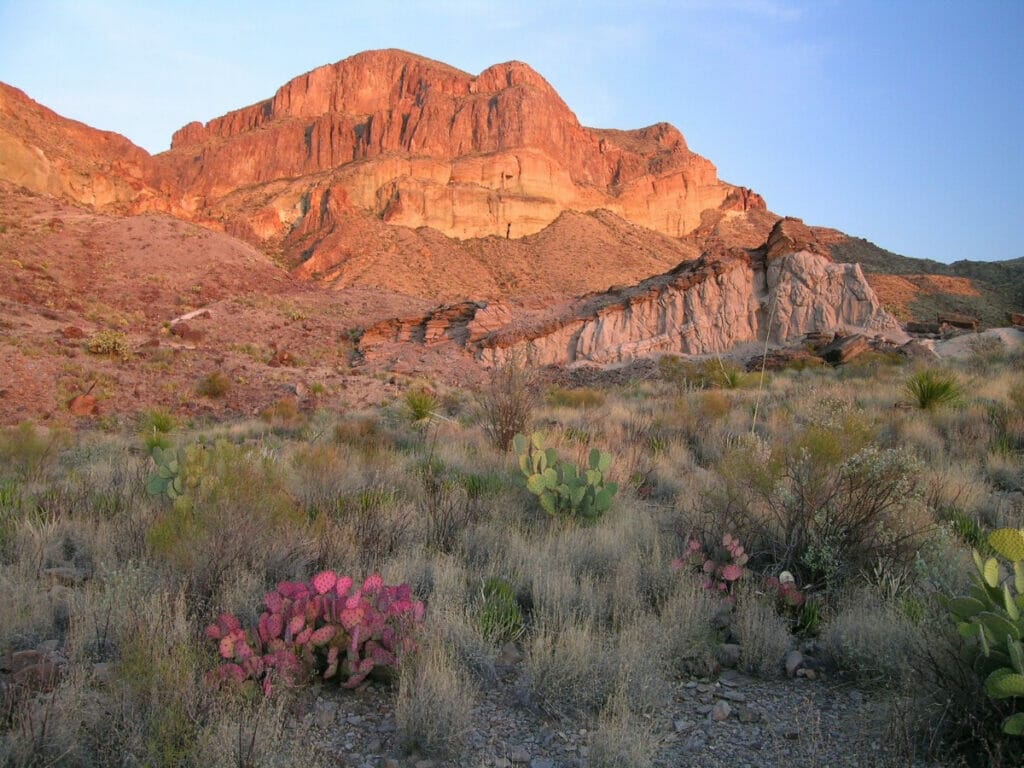 Big Bend is a hiker's paradise but it makes for a great romantic weekend getaway in Texas, too!
If you're looking to rough it a bit, there are 4 campgrounds within the park but for those more into "glamping" check out the Chiso Mountains Lodge (the only lodging within the park) nestled within the Chisos Basin at 5,400 feet elevation.
While you're in the park, make sure to catch a sunset and do some stargazing with your special someone.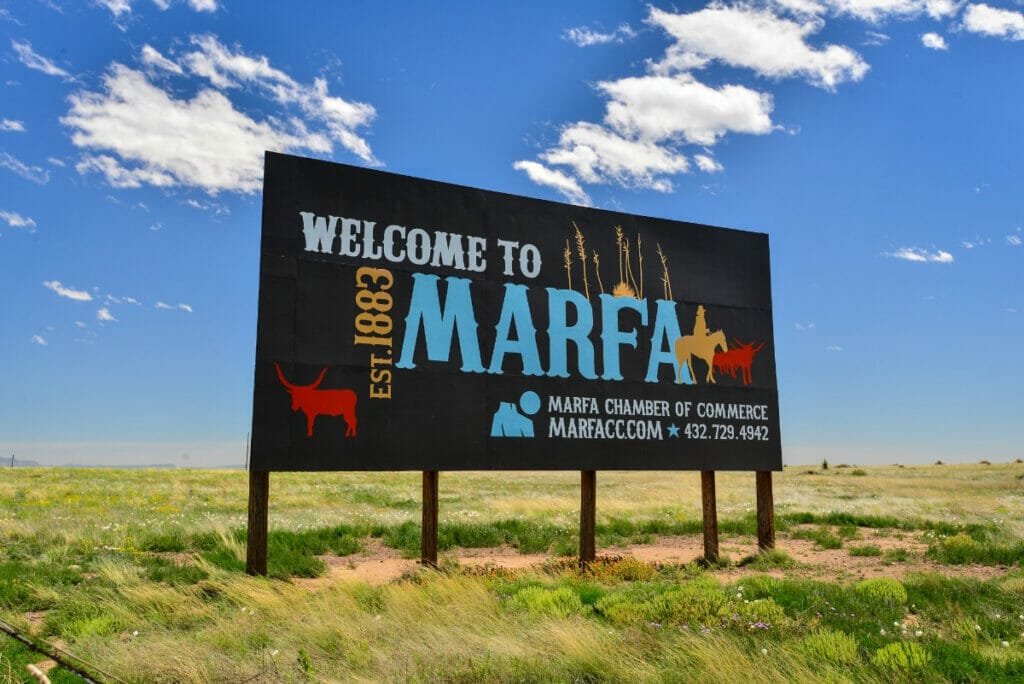 Marfa is a small, desert city known for being an artist's oasis.
While here, you can stay in a cute adobe-style rental house or boutique hotel for the full Texas romantic getaway experience.
Other options include yurts, teepees, and trailers (promised these are cute!).
Be sure to plan some time for art gallery hopping and see the famous Marfa Lights, a mysterious nighttime phenomena that lights up the sky just after sunset.
Pack your camera (or keep your phone charged) as Marfa is a selfie dreamland with its charming streets and storefronts!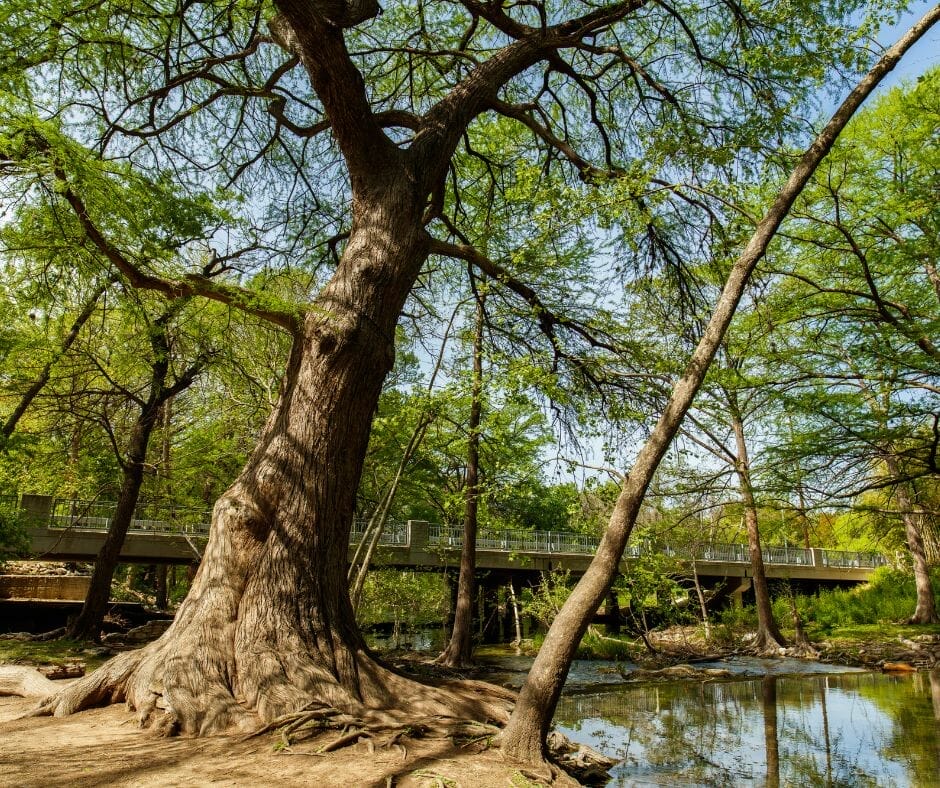 Wimberley is a quiet and charming village in Hays County, Texas set against a backdrop of outstanding natural beauty!
While here, take a dip in the crystal blue waters of Jacob's well, grab a drink at a local brew pub with a beautiful view, and grab some classic Texas bbq (or tacos, up to you!).
Wanting to stay the night?
Near to Wimberley there are an assortment of adorable cabins to choose from making it a great romantic getaway in nature!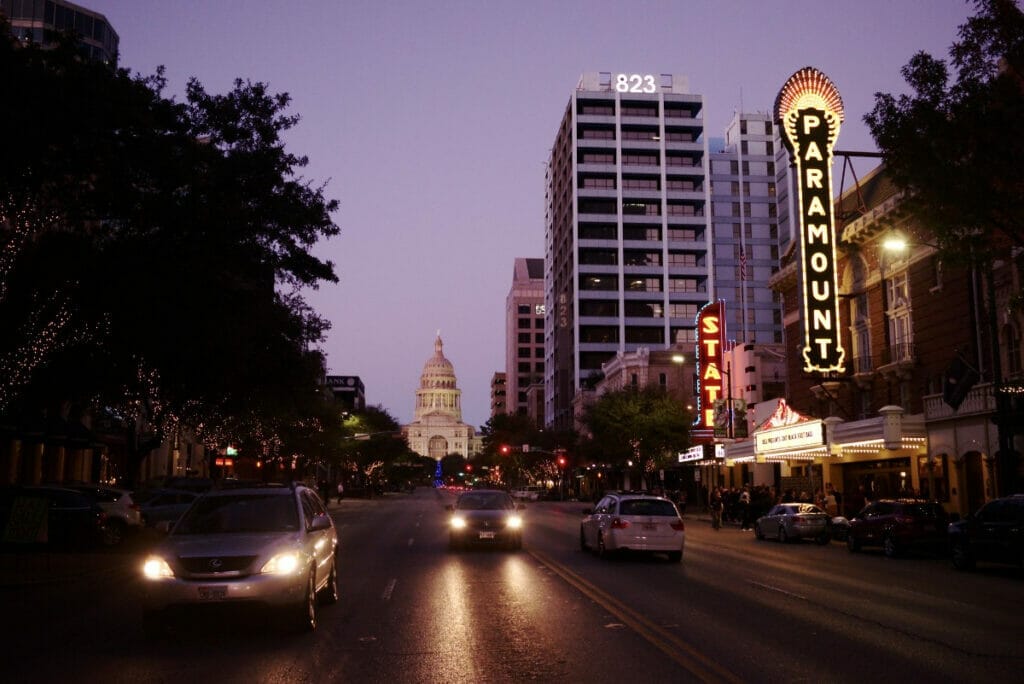 Austin is famous for its music scene and just general weirdness but it can also be a great place to visit for couples in Texas!
Whether you're looking to cozy up to a drive-in movie, see some great works of art at the Blanton Art Museum, hike an urban trail, or have a boot-scootin dance night at a honky-tonk like the Broken Spoke, you're sure to have romantic time in Austin!
With lots of top-notch restaurants to choose from, make sure to make a reservation in advance to avoid disappointment as this charming city does stay busy!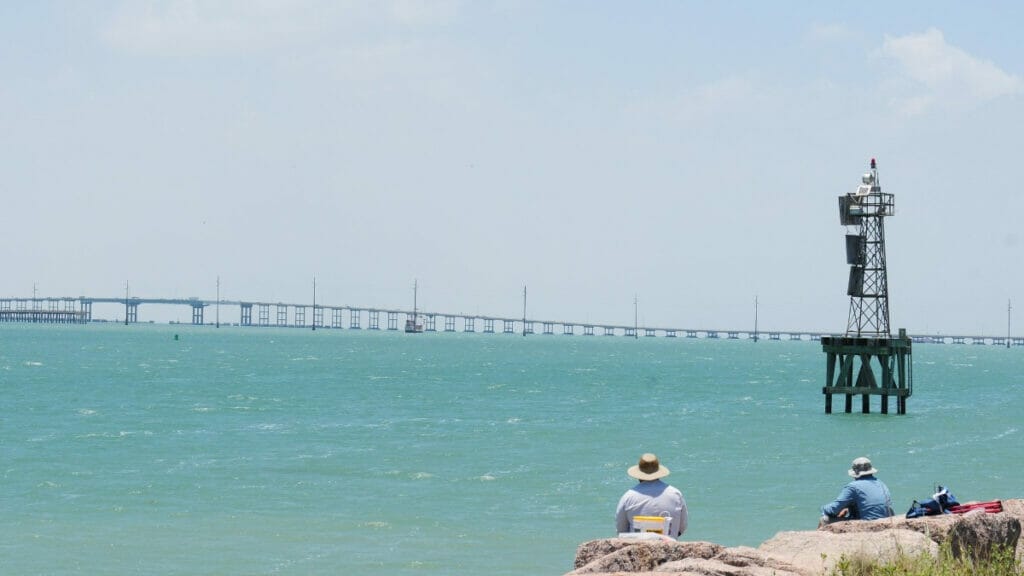 Just 2.6 miles south of South Padre Island, Port Isabel is a picturesque seaside town complete with a lighthouse right in the center of the square that you can climb to see a great view of the whole area.
What makes Port Isabel so special is its history as it has been a destination for commerce and lookout during the Civil War and the city has a couple of museums to learn all about it.
More interested in just kicking back with some drinks and seafood while looking out at the water?
Well, there are plenty of places for that, too!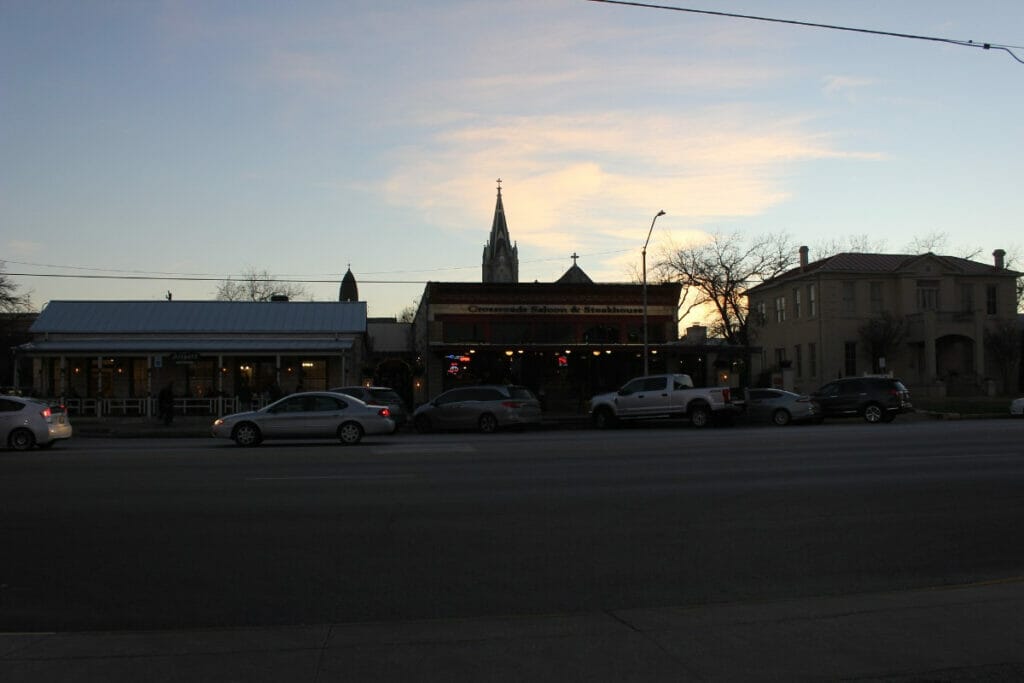 If you're looking for a romantic getaway in Texas on a budget, look no further than a day trip to Fredericksburg!
Fredericksburg is less than 2 hours drive (through the beautiful hill country) from San Antonio or Austin and is famous for its wineries (and German heritage).
Spend the day visiting wineries and feasting on German sausages (this is starting to sound quite European…) and make sure to save some time for antiquing!
You might even find a treasure to remember the occasion.
Prefer to splurge and stay the night?
Check out a bed and breakfast in the area!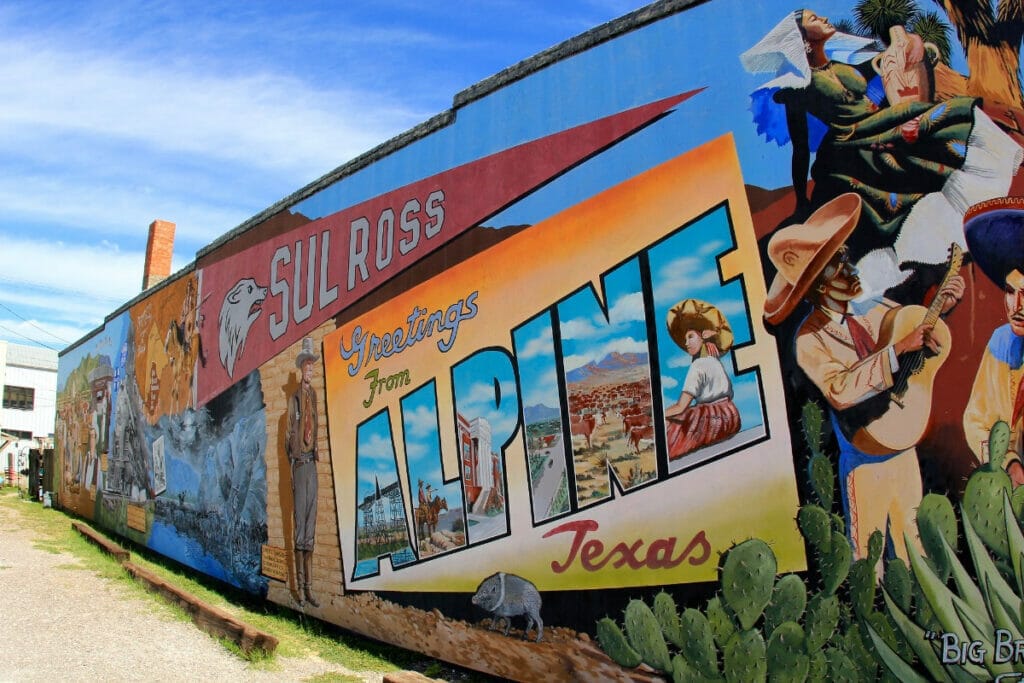 If you're looking for some high-desert hospitality and adventure, check out Alpine, Texas for your next Texas romantic getaway.
While not as well-known as nearby Marfa, Alpine offers a generous line-up of art galleries, music venues, and museums without having to share with a bigger crowd.
Visit Murphy Street to see some original storefronts, some of them brightly restored along with shopping, cafes, and more!
Take a drive outside of town to visit the Chihuahuan Desert nature center including a cactus museum with over 2,000 species! What's more romantic than that?! winky face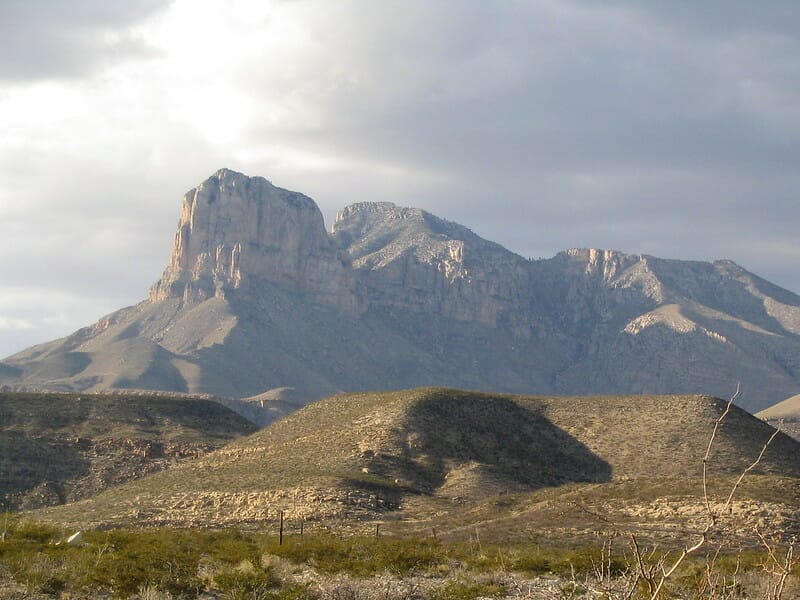 If you're looking for romantic cabins in Texas, look no further than the Guadalupe Mountains National Park where you can experience mountains and canyons, desert and dunes, night skies and spectacular vistas in a place like no other.
The Guadalupe Mountains include the four highest peaks in Texas along with an extremely diverse collection of flora and fauna.
Check out the Airbnb options just outside the park for the most options and best deals for cabin rentals including some adorable tiny homes!
Marble Falls is the perfect Texas Hill Country getaway with a walkable downtown district, multiple state parks, and a variety of local restaurants.
Marble Falls makes a great homebase if you're hoping to do a tour of Texas Hill Country or just stop in for a night with lots of accommodations to choose from.
Whether you're looking to spend the night on a romantic, rustic ranch or cozy up or spend the night gazing at the stars from a treehouse, Marble Falls has a ton of choices for romantic places to land.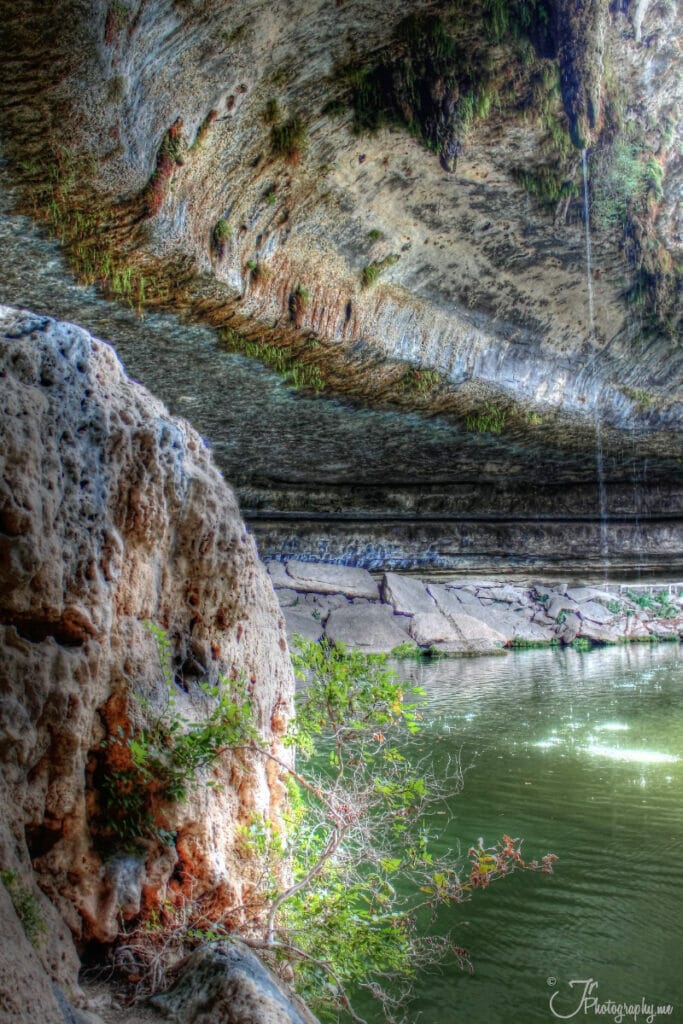 Dripping Springs is known for the picturesque preserve called Hamilton Springs that will make you feel like you've been transported to a tropical rainforest complete with a 50-foot waterfall.
This romantic place to visit in Texas, requires a reservation as the Hamilton Springs pool does get busy, especially in the summer, but rest assured, your date will be wowed!
After you go for a dip, try out one of the nearby winery or if you're looking for a snack, Texas Hill Country Olive Company is nearby, too!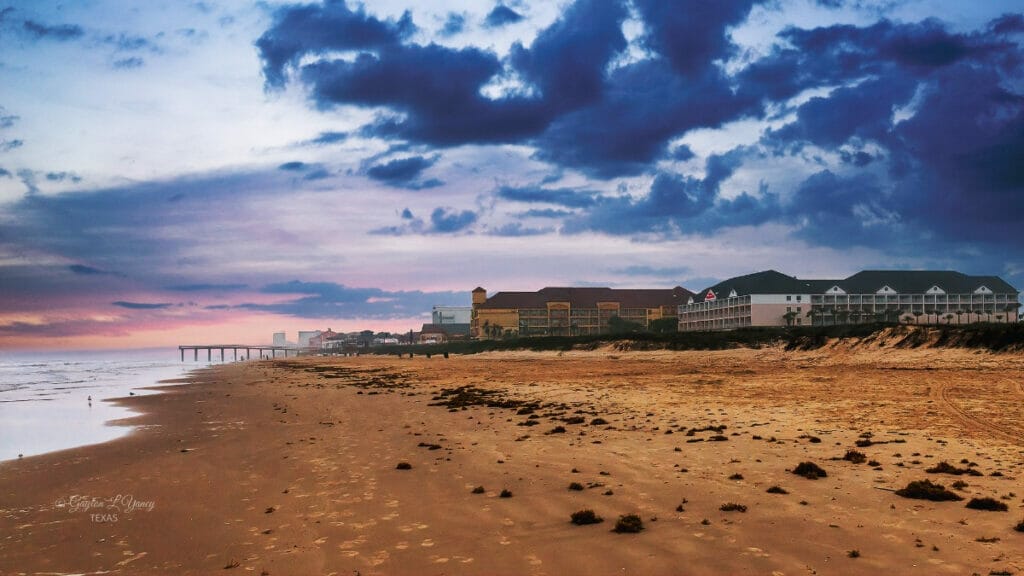 South Padre Island is the ultimate destination for beautiful beaches, warm Gulf waters, fishing, boating, birdwatching, and simply just relaxing in the sun!
Check out one of the many resort options on the island for an anniversary getaway in Texas that is sure to be a memorable one.
South Padre rarely gets below 62 degrees making it a popular destination for romantics all year long so make sure to book early for the best experience.
While you're there, take advantage of the lovely coastline and charming shops and go for some nice, long, romantic walks!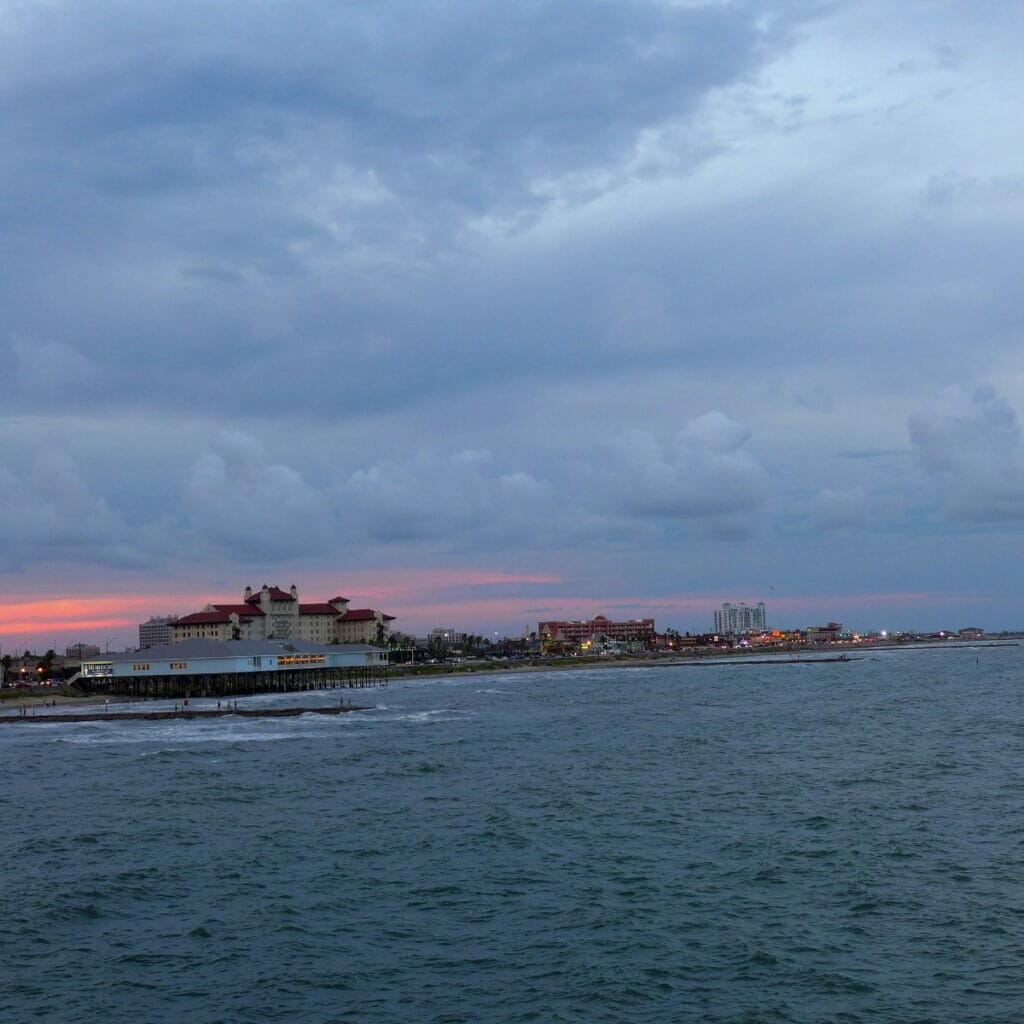 Check out the quaint vacation rentals in Galveston for a fun-filled getaway in this coastal town!
Alternatively, book a room at the Grand Galvez, a majestic hotel built in 1911 with scenic beachfront views.
Once you're there, hop on some bicycles to get the best view of Galveston's extensive collection of historic architecture in the East End Historic District for something a little different than the typical beach day.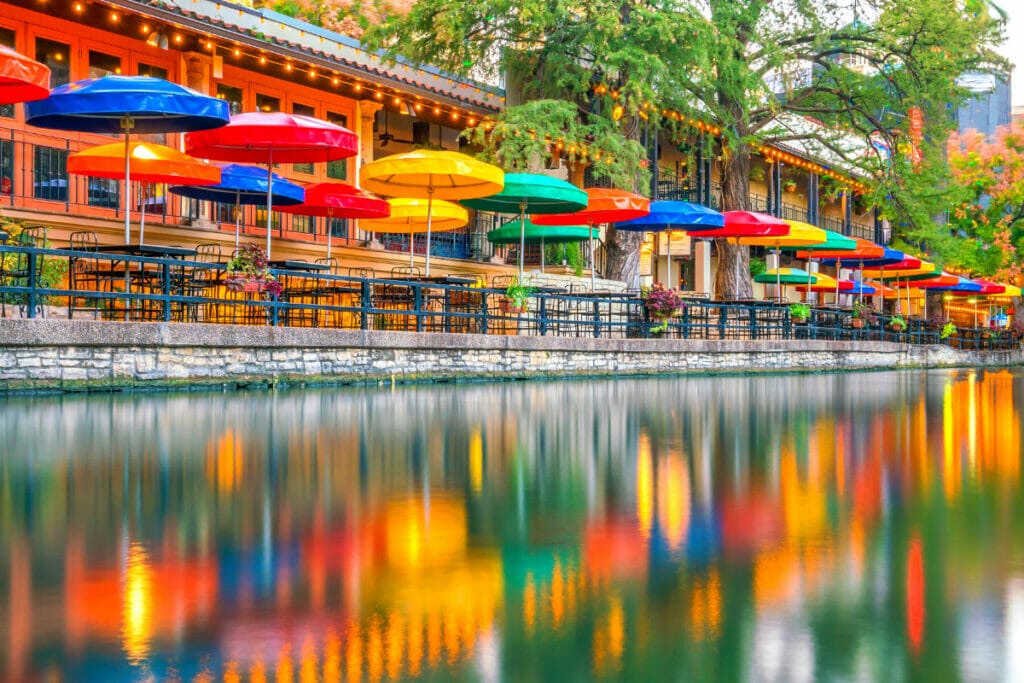 Another great place to visit for Texas couples is the San Antonio RiverWalk.
With different arts and culture events every weekend and countless shops and restaurants there is sure to be something to delight any date.
Perhaps you want to experience the Riverwalk by water.
Take this sightseeing cruise for a more relaxed and laid back look at the Riverwalk.
The San Antonio Riverwalk is technically 15 miles long with 5 entire miles dedicated to the center of downtown so if the date is going well, you'll never run out of more steps to take.
With all that walking you're bound to get hungry, so stop by the Domingo Restaurante for some margaritas and chips and guac!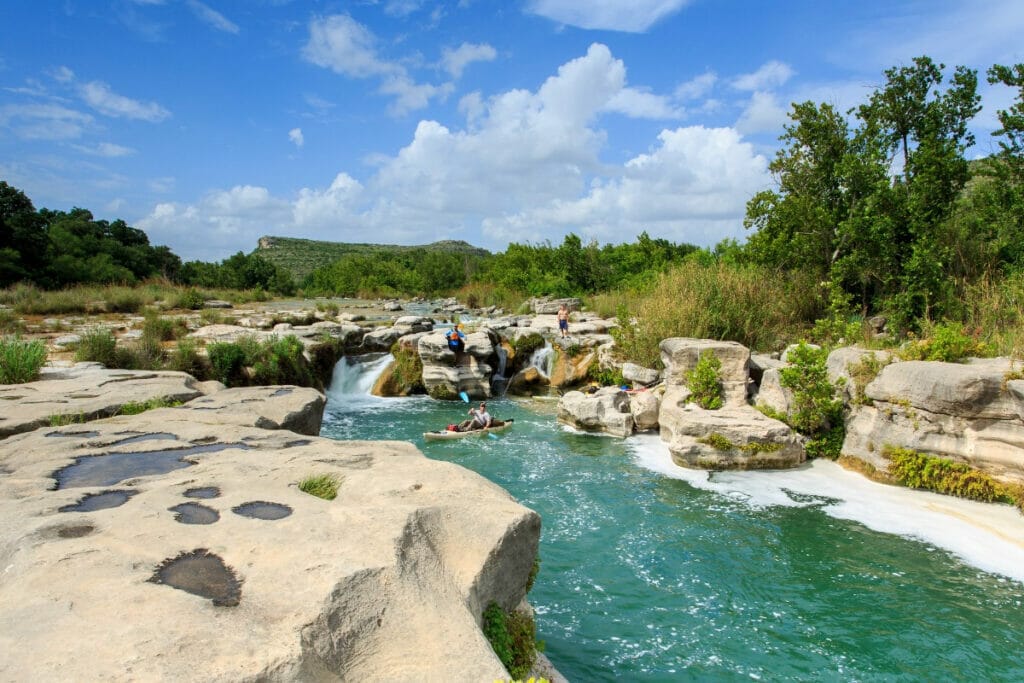 If you're looking for a rugged romantic weekend escape with a secluded swimming spot, a variety of hiking options then Dolan Falls at the Devils River State Natural Area is your destination!
While the Dolan Falls Preserve is closed to the public under protection by the Nature Conservancy, you can experience the wild and wonderful pristine landscape by visiting the natural area which boasts of clear spring-fed waters, wildflowers, canyons, and cacti, LOTS of cacti.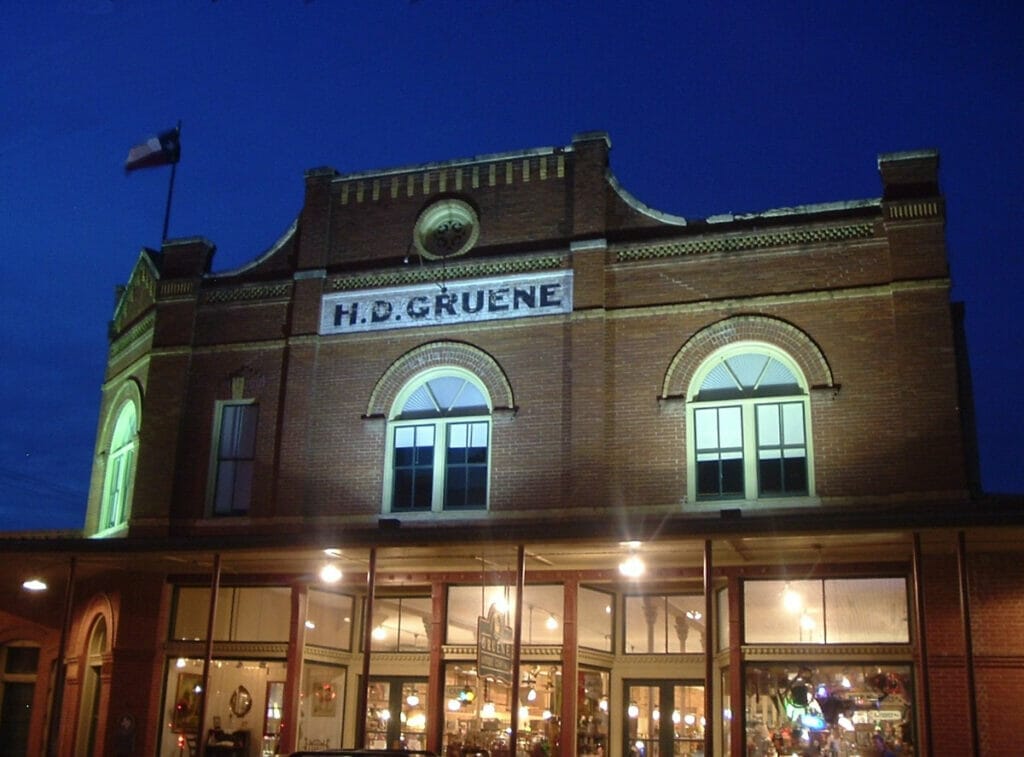 Gruene is a German-Texan town once a significant cotton-producing community along the Guadalupe River that is now supported primarily by tourism.
Gruene is technically located within the city of New Braunfels and makes a picture-perfect destination, especially if you're coming from nearby Austin.
While there, check out Gruene Hall, the oldest dance hall in Texas, cute antique shops, coffee houses, and wineries.
If you're looking for something a bit more adventurous, rent a tube and hop on the Comal or Guadalupe River for a romantic float on the cool water.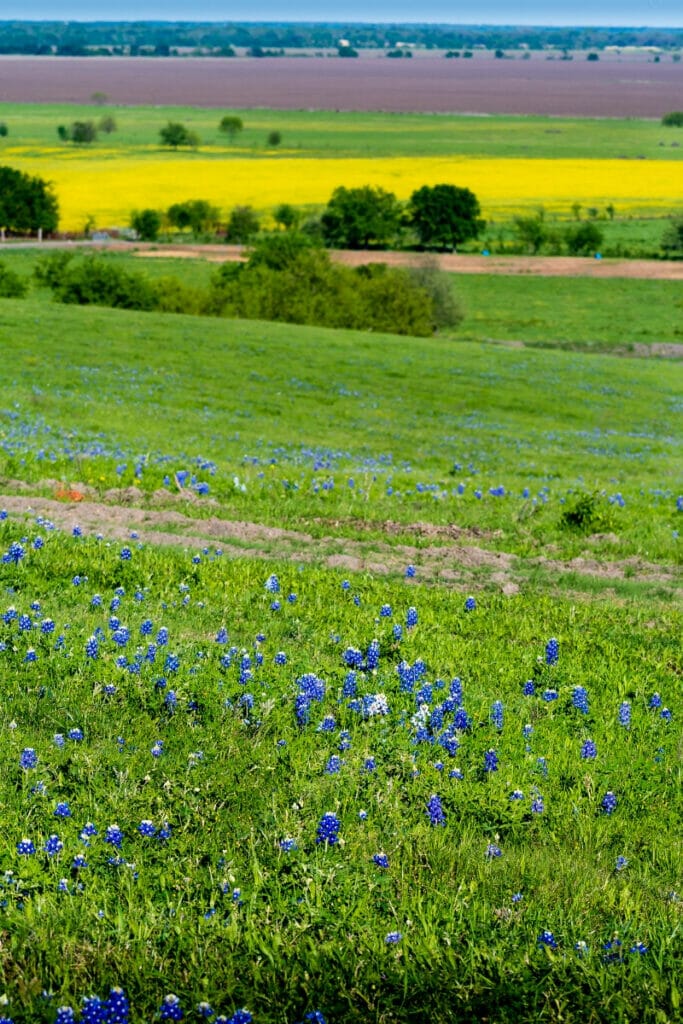 From April 1 until April 30, there is nowhere in Texas more romantic than the bluebonnet trail in Ennis.
Ennis is the home of the "Official Bluebonnet Trail of Texas," which amounts to 40 drivable miles of gazing at the captivating state flower.
The best viewing varies somewhat due to the year's weather, but a typical route takes you north from downtown to the towns of Palmer, Bristol, and Crisp.
Stop by the Ennis Welcome Center for a trail map and pack a romantic picnic (don't forget the champagne) to level up this adventure!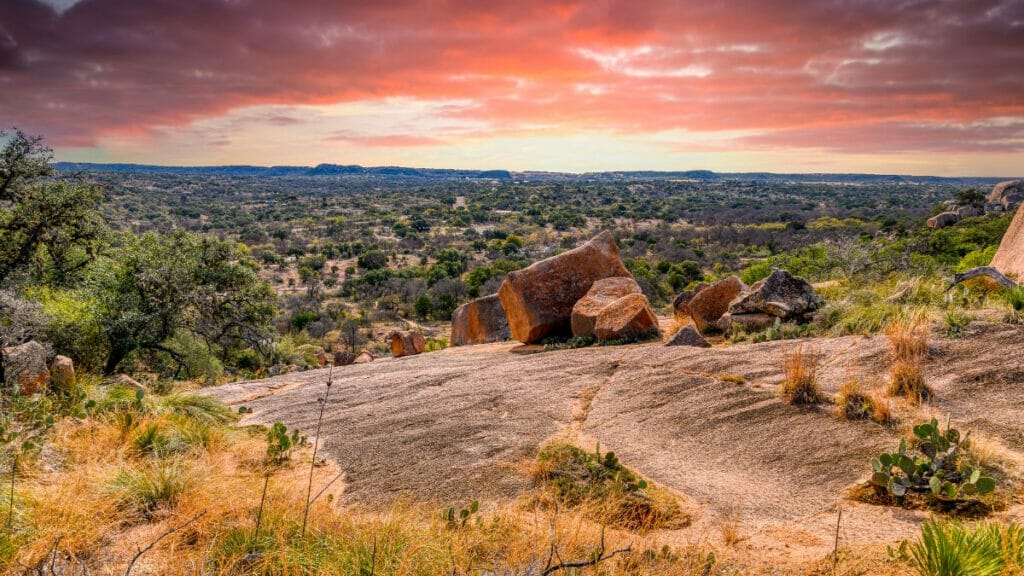 If a rock is called "enchanted" you better believe it has some romantic qualities despite being just a big piece of granite.
The rock itself only takes about an hour to climb (the climb down is much faster) but make sure to pack snacks and lots of water.
The view from the top of the rock is exquisite so plan to hang out there for a while to really relax and take in the views of the surrounding Texas hill country.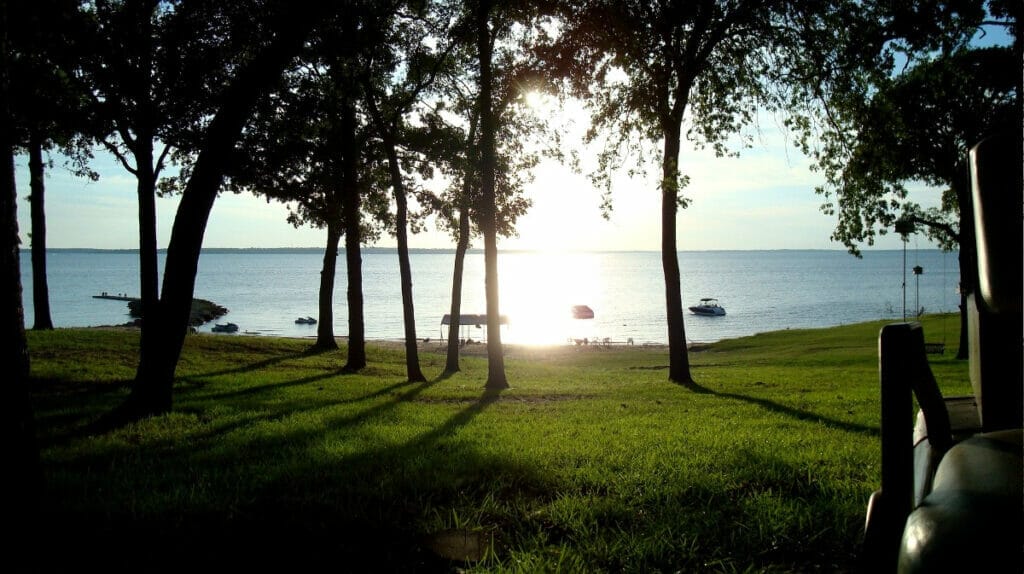 Lake Texoma is situated on the Red River between Oklahoma and Texas and offers an outstanding view and lots of recreation options.
The area surrounding the lake is huge so plan in advance where you might want to set up camp, whether that's in a tent, cabin, or nearby hotel.
The sunrises and sunsets over the lake are phenomenal so be sure to plan your day so you don't miss them!
While you're there, rent a boat so you can get away to your own private areas away from the crowds for an extra romantic getaway!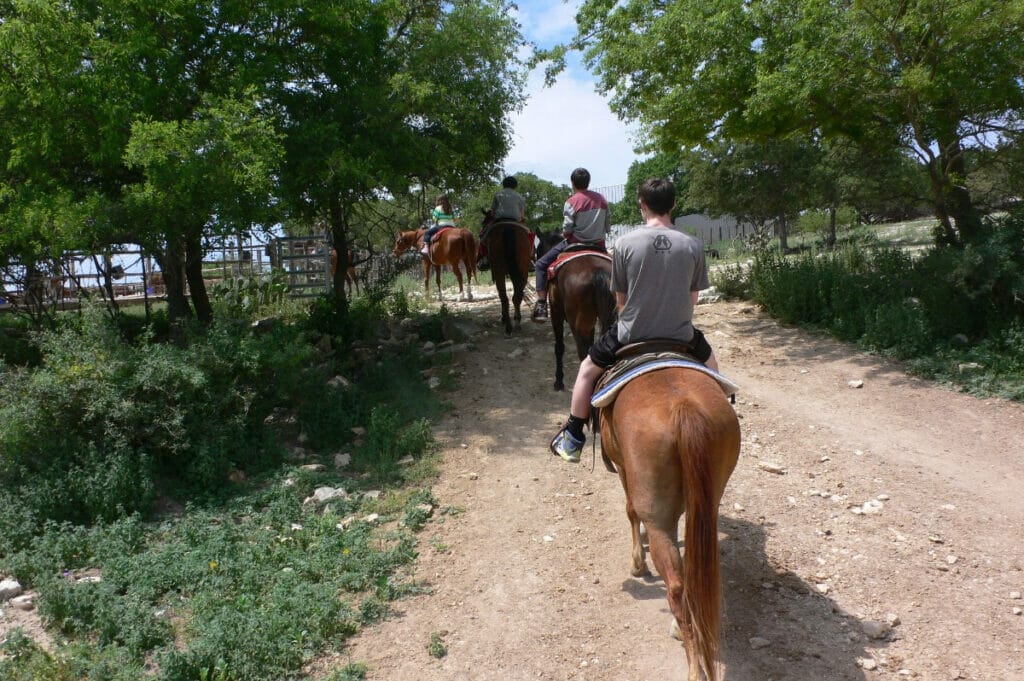 Known as 'Cowboy Capital of the World', Bandera will have you pulling up your boots and saying "yeehaw!"
Enjoy the great outdoors at a dude ranch and spend the days riding horses and nights dancing at the honky-tonks.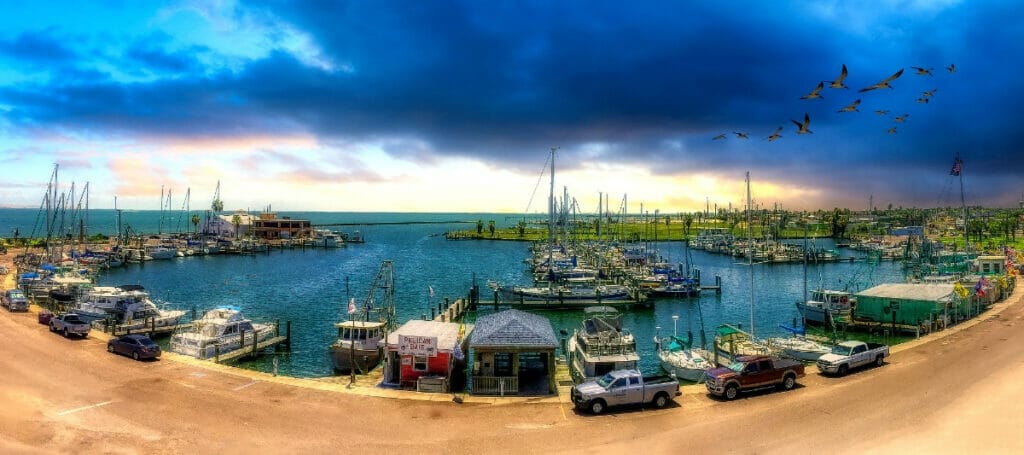 Rockport is a relaxing town on the eastern coast of Texas with lots to see and do.
Visit the Goose Island State Park for your nature fix with beautiful sunsets.
Rockport Beach is not your average sandy place to lay your towel either, it also includes a park, garden, and lots of sunbeds for you to be made in the shade with loads of lovely beach shacks for your food and booze needs.
In Rockport, it's easy to imagine you're resting in a Caribbean paradise!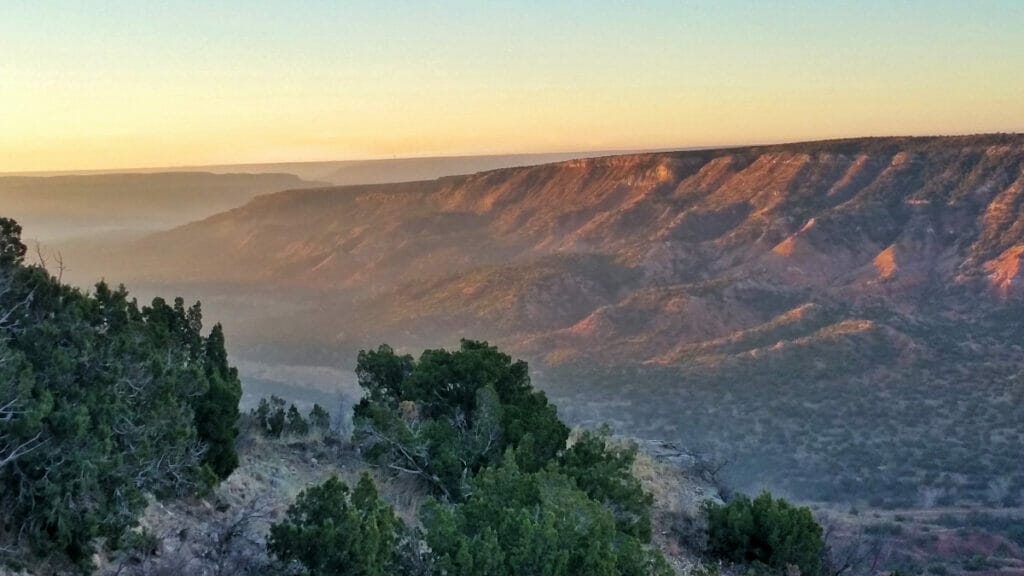 Palo Duro is the second largest canyon in the country and it lies right in the heart of the Texas Panhandle!
The park offers a variety of camping AND specialty glamping locations that look out onto the colorful rugged canyon landscape.
Activities include joining in on a guided horseback tour of the canyons or if you're visiting in the summer, you can even check out TEXAS the outdoor musical in the park's amphitheater which even includes fireworks!
Pin for Later!