Magnificent views, relaxing outdoor ambiance and with wine made from grapes straight from Texas soil, it's no wonder wine tasting in Texas has developed its own cult following!
The hill country offers some of the best wineries in Texas, and with so many in close proximity it's easy to make a day of wine tasting and touring!
Keep reading to find out more about the best wineries in the great state of Texas!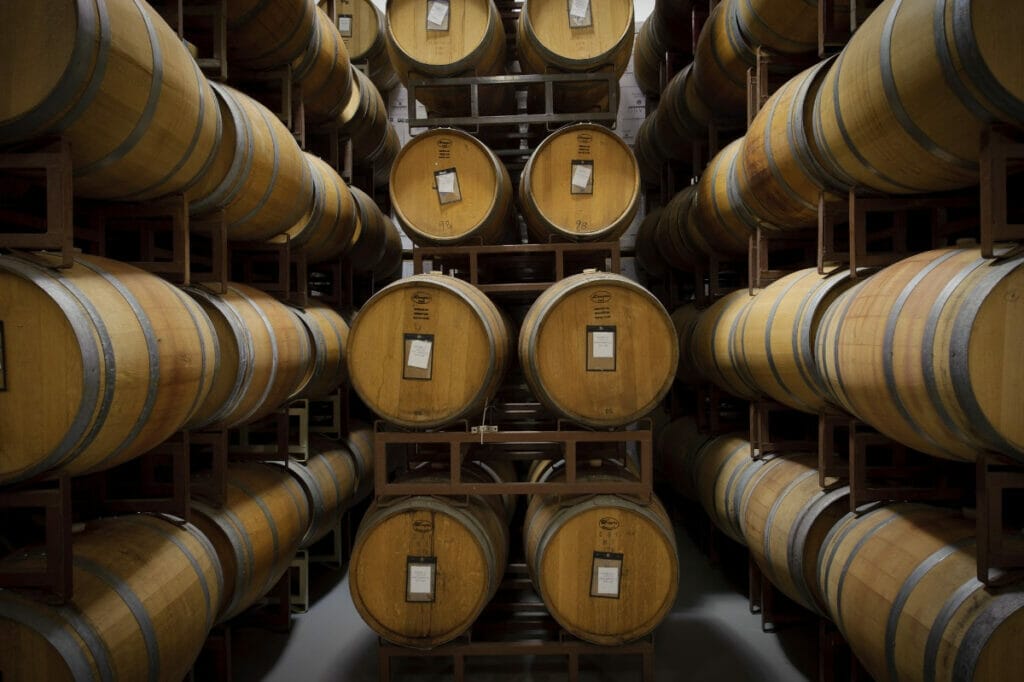 Looking for more locally approved Texas posts? Check these out!
GET A

FREE

TEXAS GUIDEBOOK WITH LOCAL TIPS!
With 71 pages of helpful travel tips and the "best of" Texas lists, this is your ad-free key to your Texas trip.
Okay, everyone grab their custom wine shirts and let's get going!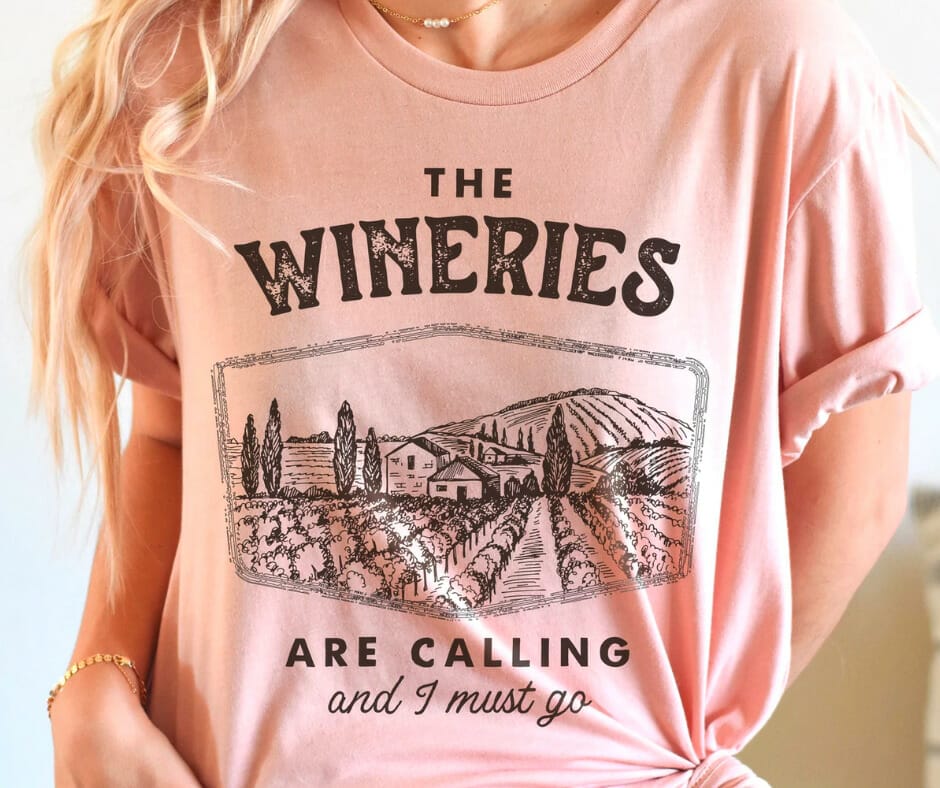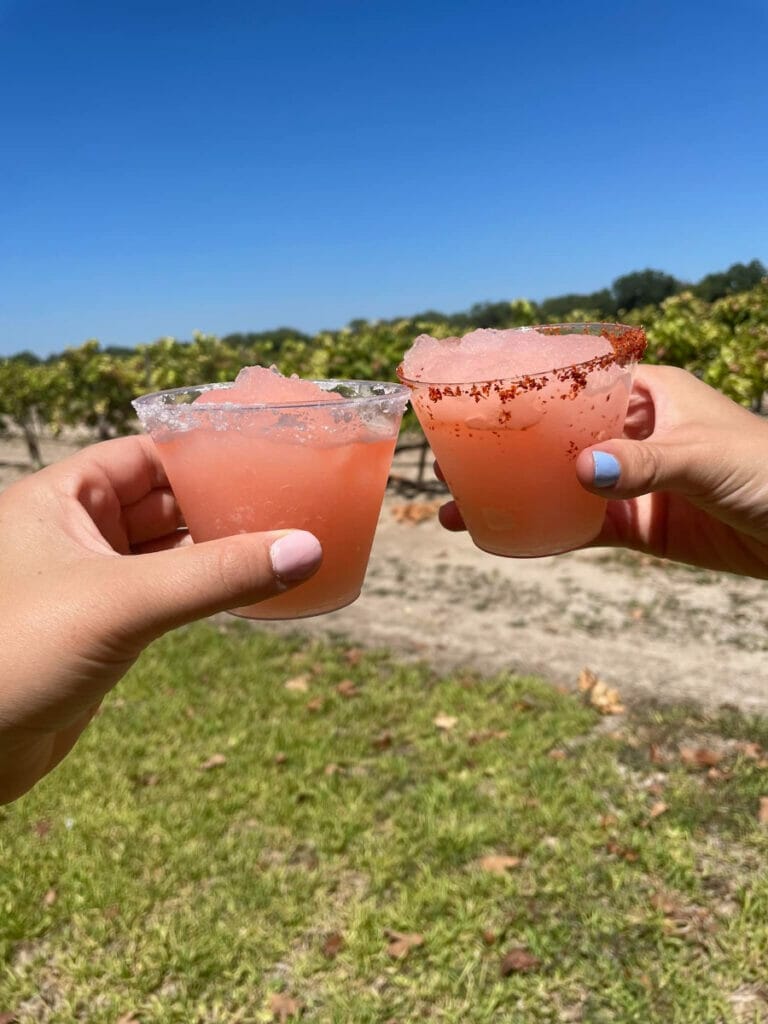 Any list of the best wineries in Texas must include Val Verde, founded in 1883 and known as the oldest continuously run winery in the state!
Their core values of "family, tradition and quality" are evident in their hand-made, award-winning wines developed with methods handed down from generation to generation.
A true Southwest Texas gem, Val Verde offers complimentary tours and tastings!
Explore the grounds as your tour guide shares the history of the winery and its wines, then relax on the well-maintained outdoor seating area and enjoy your wine selections!
Members of the winery's 1883 Wine Club can also enjoy Pick-Up Parties featuring live music, food and free tastings!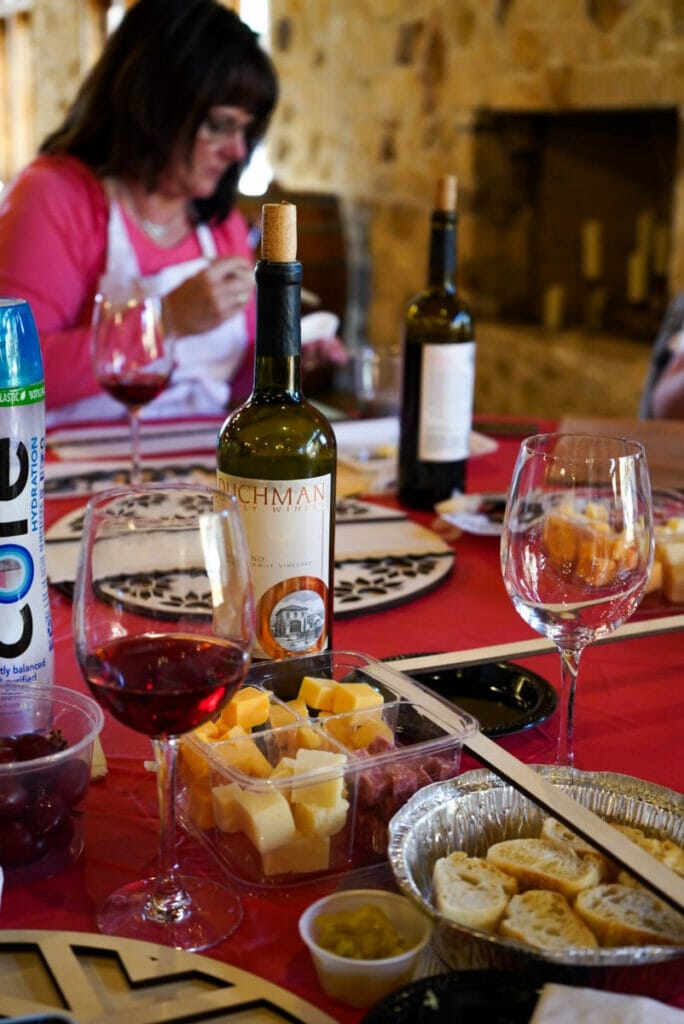 Experience a slice of Tuscan heaven right in the Texas Hill Country at this family run winery with breathtaking views!
Specializing in Italian varieties of wines made exclusively from Texas sourced grapes, Duchman Family Winery is set inside a beautifully restored main house, with a sunroom and patio perfect for enjoying a tasting or a bottle of wine!
The pool on the property makes an excellent backdrop to enjoy a Texan sunset, and the stunning grounds are perfect for strolling with family and friends.
Lots of outdoor seating is available making it a perfect spot for families with children.
Visitors can enjoy tours and tastings, bring in a picnic lunch or pick up something from the on-site kitchen!
Private tours, tastings and picnics are also available.
And furry friends are welcome, too! (As long as they're friendly!)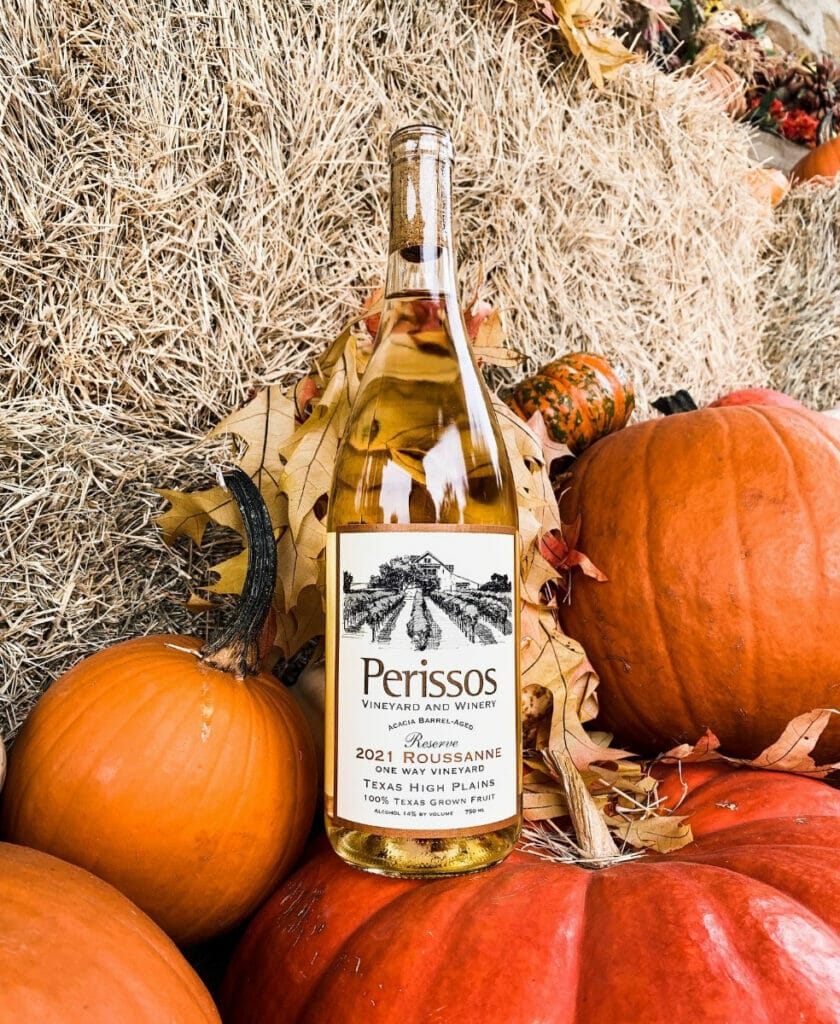 Sometimes the best places you'll find are off the beaten path!
This is where you'll find Perissos Vineyard and Winery, tucked away in Burnet, Texas just a day trip from popular wine destination Fredericksburg.
Choose the type of experience you'd like to have at Perissos.
A casual tasting in the cozy tasting room sampling six current release wines, or a more elevated affair with a personal tour and tasting, viewing the vineyard, production facility and tasting room and enjoying a specially chosen selection of the vineyard's best wines.
Spectacular scenery and 100% Texas made wine makes Perissos one of the best experiences for wine tasting in Texas!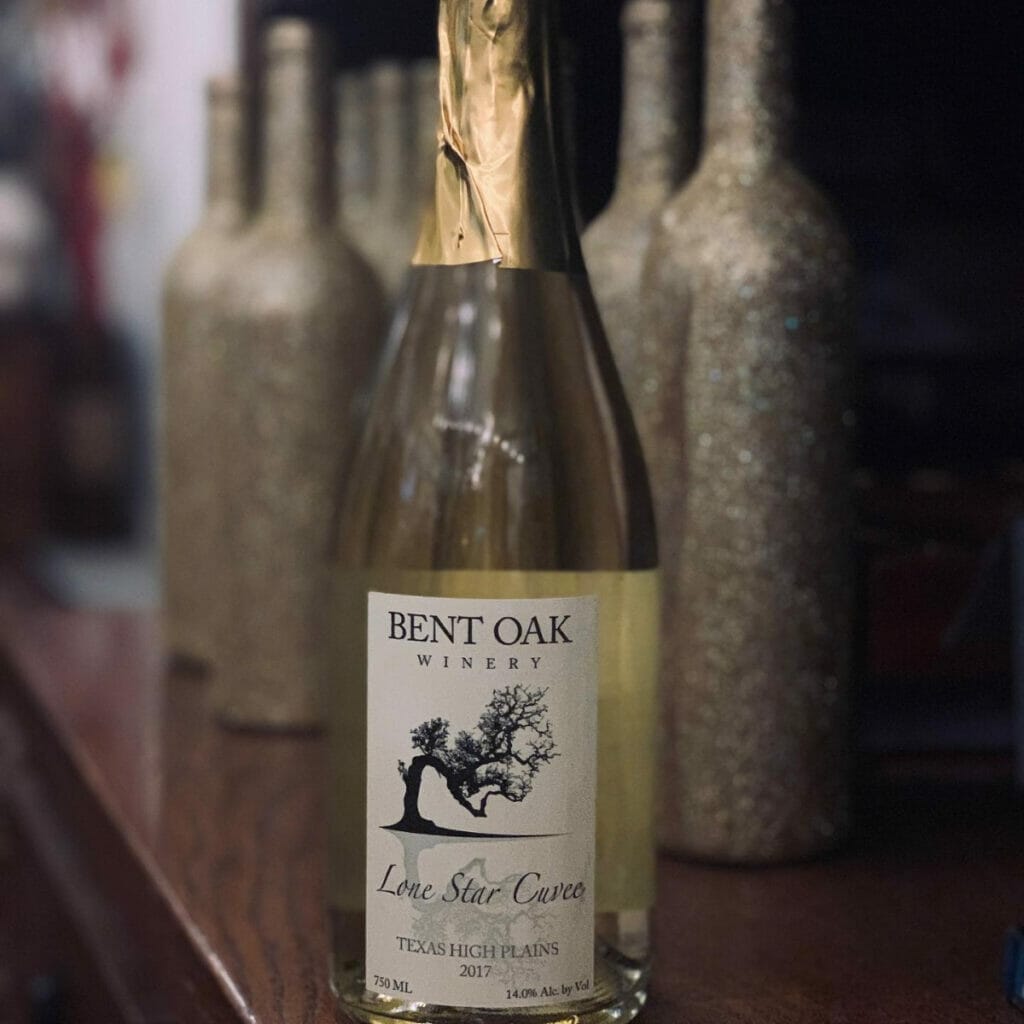 For those with an adventurous spirit and a discerning palate, Bent Oak Winery offers wines originating from a variety of regions, from East and West Texas all the way to California's Dry Creek and Russian River Valleys!
Locals rave about the excellent customer service and knowledgeable staff, but it's the BOW-Wow wine club that's the real stand out! (BOW stands for Bent Oak Winery!)
Free to join, the club offers superb benefits like complimentary tastings for you and a guest any day you visit the winery and discounts on wines year-round!
Don't be fooled by the ordinary exterior entrance!
Inside you'll find an intimate setting with a warm, inviting ambiance!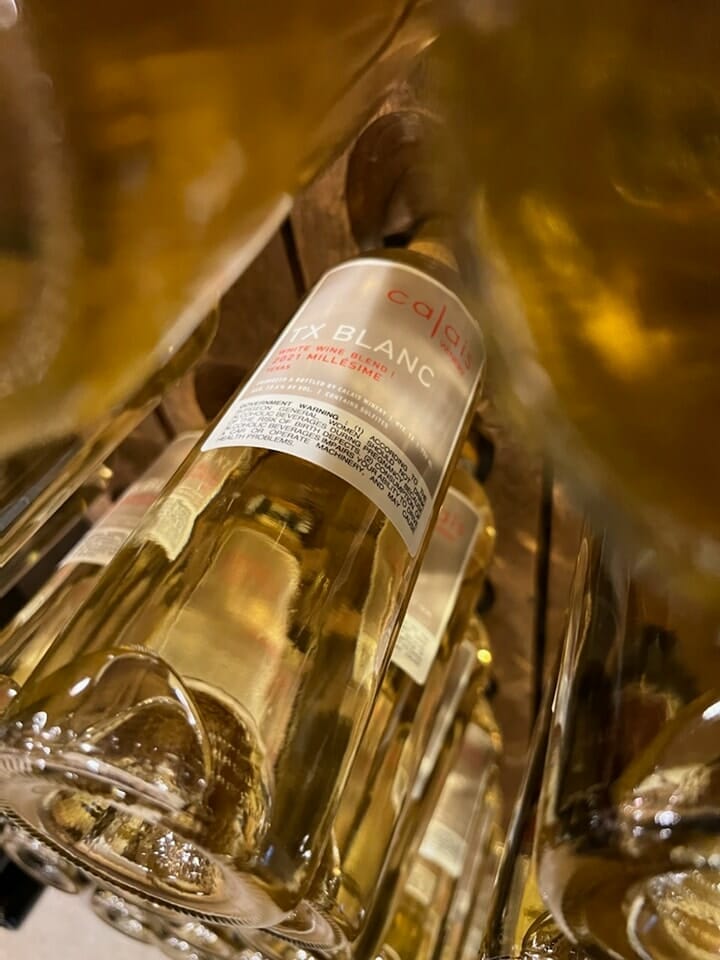 If unique ambiance is high on your list, CALAIS Winery is the perfect place to visit!
With an underground space affectionately known as The Cave, the tasting room walls are made from the reclaimed wood of an old Texas barn and birch plywood panels are found throughout the winery.
A highlight at CALAIS are the wine dinners offered several times throughout the year.
Guests can savor exquisite food and wine pairings from upcoming releases not yet available to the public.
A real treat is the homemade bread made by the winemakers!
You won't be disappointed!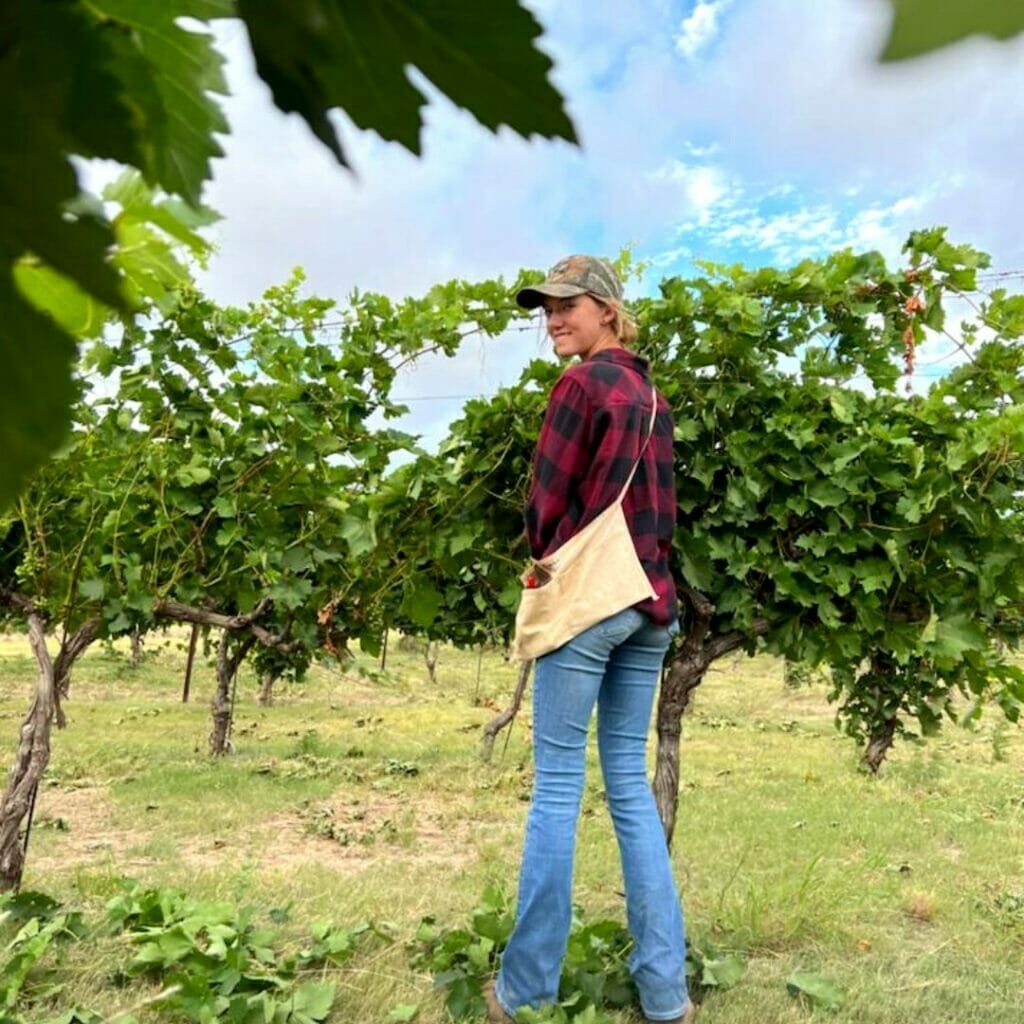 When planning a Texas Hill Country winery visit, why not stay where you sip!
Westcave Cellars Winery & Brewery located in Hye.
Texas is unique in that it also offers its very own comfortable accommodations – the Hye-Daway, a beautiful 2-bedroom/2-bathroom home featuring large, outdoor patios, a balcony and plenty of windows to enjoy the magnificent view!
Its new location near Johnson City, Texas opened in 2020 and boasts a modern tasting room and state-of-the-art winery and brewery, offering 100% Texas wine and beer.
Enjoy a 45-minute tasting of menu wines as your host or hostess shares detailed information and fun facts about your beverages!
You're sure to find friendly and inviting customer service!
Their food menu is an added bonus for those looking for a bite to eat while you sip!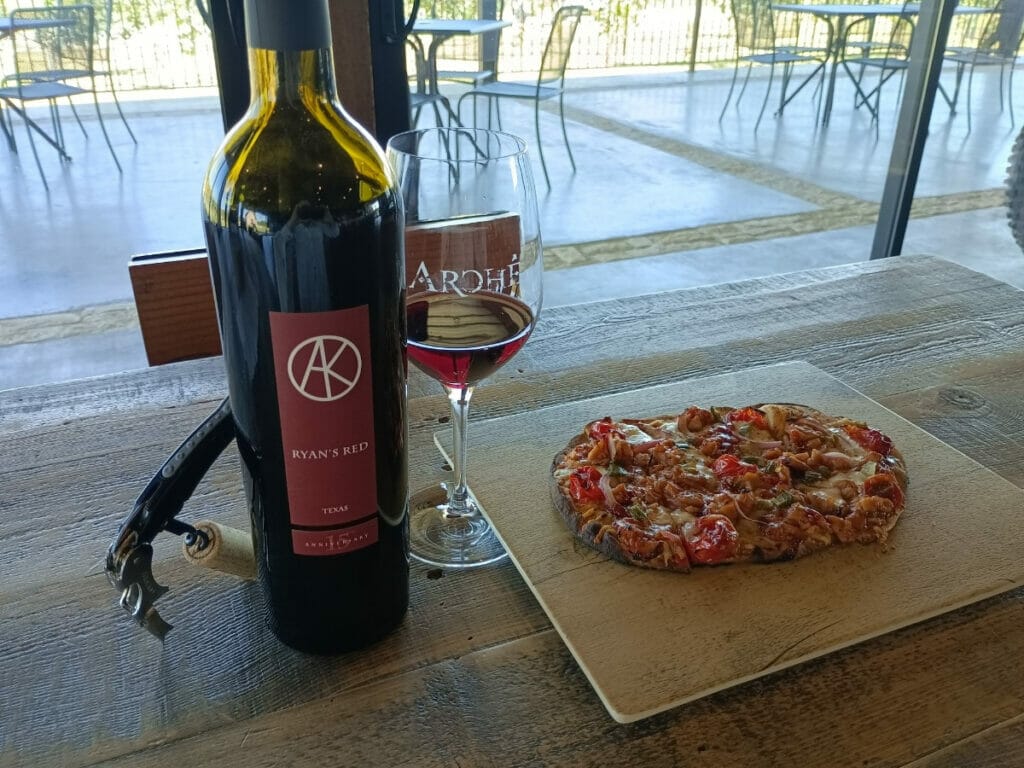 Come for the wine, stay for the scenery!
Set inside the north Texas rolling hills of the Red River Valley, the scenic drive to Arche' Winery and Vineyard is its very own event!
Open year round, the tasting room is nestled in the middle of the vineyard, offering majestic views of the valley!
Immerse yourself in the winemaking process on a 1-hour tour that ends with an educational wine tasting!
Hear the story of the vineyard's origins and the challenges associated with growing grapes in north Texas.
You'll even get to visit the crush pad!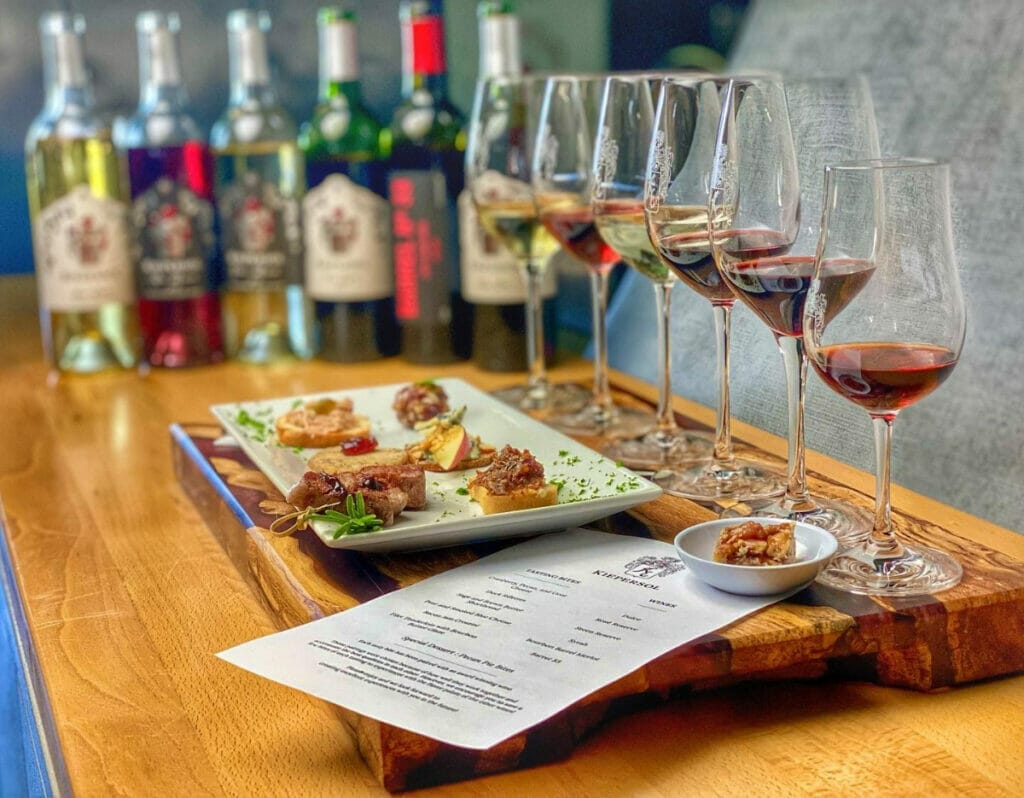 Kiepersol Estate Vineyard isn't just a winery, it's a destination!
The estate features a grand tasting room with magnificent vineyard views, an on-site restaurant within walking distance of the winery, fifteen bed and breakfast rooms dotted along the estate, and even a nearby RV Park convenient for out of towners!
Choose to enjoy a wine tasting in the tasting room, which also features a bistro menu, or on the outdoor patio overlooking the vineyard.
You can even bring your own lawn chairs and blanket and find a cozy spot to relax!
The Food and Wine Experience is an elevated pairing event exploring the perfect combination of food and wine, complementing five Kiepersol wines.
Learn the history of the estate's wine production on a personalized guided tour of the two-story, 700-barrel cellar!
This is an upscale experience you won't soon forget!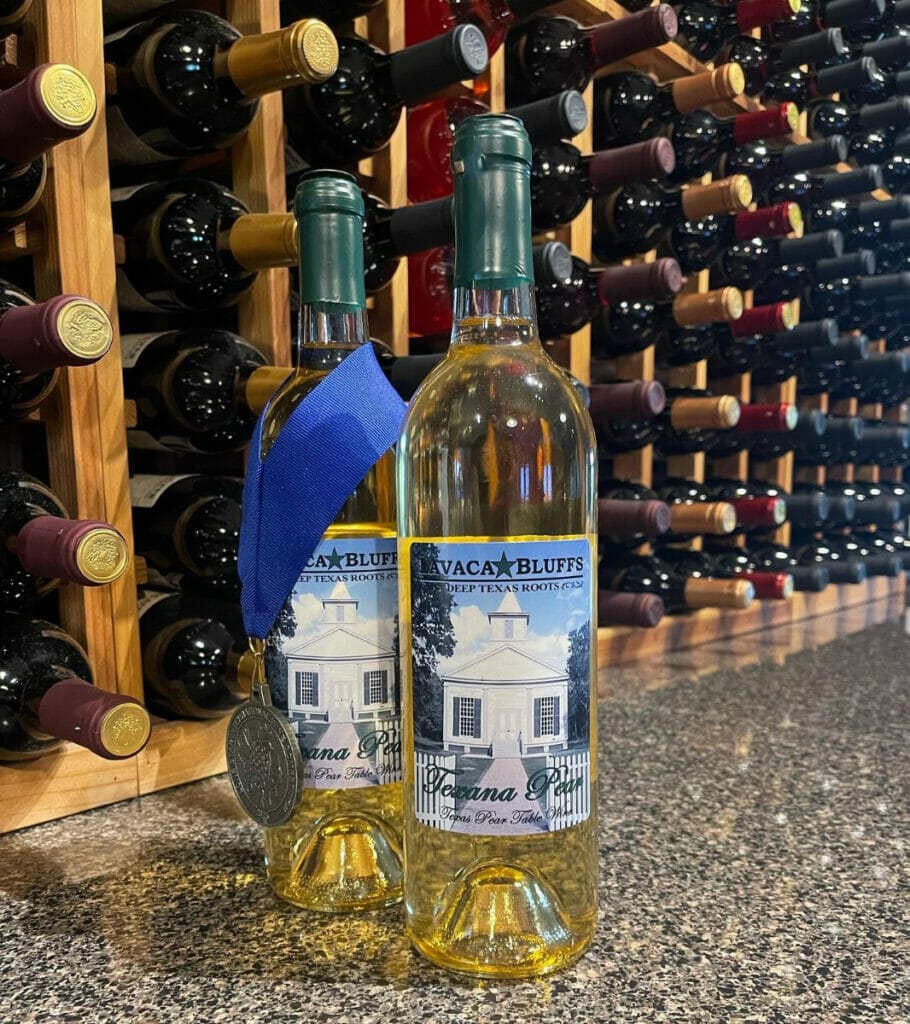 The banks of the Lavaca River provide a gorgeous setting for soaking in a Texas sunset and a wine tasting!
Each bottle of high-quality wine from estate-grown grapes includes an historical or geographical description of the region.
With twenty-five different wines available at any given time, you're sure to find something new to try!
Friendly staff, moderate prices and spacious outdoor seating make Lavaca Bluffs a must visit Texas winery!
A perfect getaway from the big city and with a big family feel, KFire Winery and Vineyard is a great spot for the whole family!
Regular events are kid friendly and dog friendly, too!
A customer favorite is the vineyard dog that lives right on site!
Unique to this location is the firefighter themed décor, a tribute from the vineyard's retired firefighter owner.
Many of the wines' names are firefighter related, too!
Relaxed and casual, this small winery with a rustic feel possesses a hospitable charm that will keep you coming back!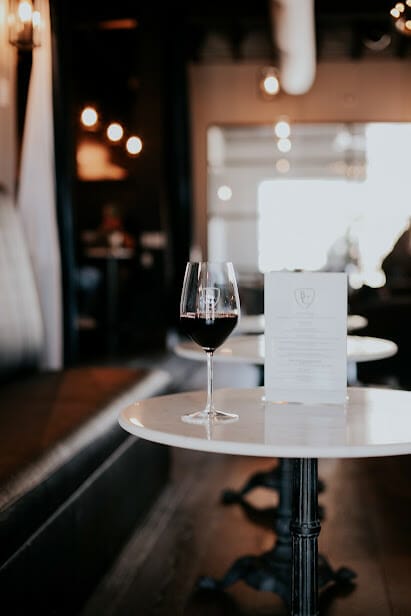 The owner-brothers of Barons Creek Vineyard spared no expense bringing an amazing wine tasting experience to the Fredericksburg, Texas Hill Country wine trail!
With twelve gorgeous villas and a stunning outdoor wedding venue, it's a perfect place for every celebration, from a casual getaway to a special event!
The outdoor courtyard is perfect for instagrammable photos, and live music on the covered pavilion overlooking the vineyard is an exquisite way to spend an afternoon or evening!
Wine enthusiasts can take a deep dive into wine education in the Ultimate Wine Experience, sampling chocolate and cheese bites along with exclusive wine offerings!
Imagine the sun on your face and the wind in your hair and your own private seating in a treehouse overlooking a lovely family-run vineyard in the majesty of Texas Hill Country!
This little slice of heaven is a reality at Sandy Road Vineyards!
Attended to personally by one of the owners or winemakers, this ultimate private experience lasts an hour and includes six of the vineyards 100% Teas wines, with charcuterie plate pairings also available.
Listen to personal, interesting stories from your attendant about the farming and production of the wines you enjoy as you slow down and sip your way through an afternoon or evening!
If a casual experience is more your style, savor your choice of wines seated at a picnic table in the ground floor pavilion.
After your tasting, stroll the grounds and take in the natural beauty of the hillside vineyard.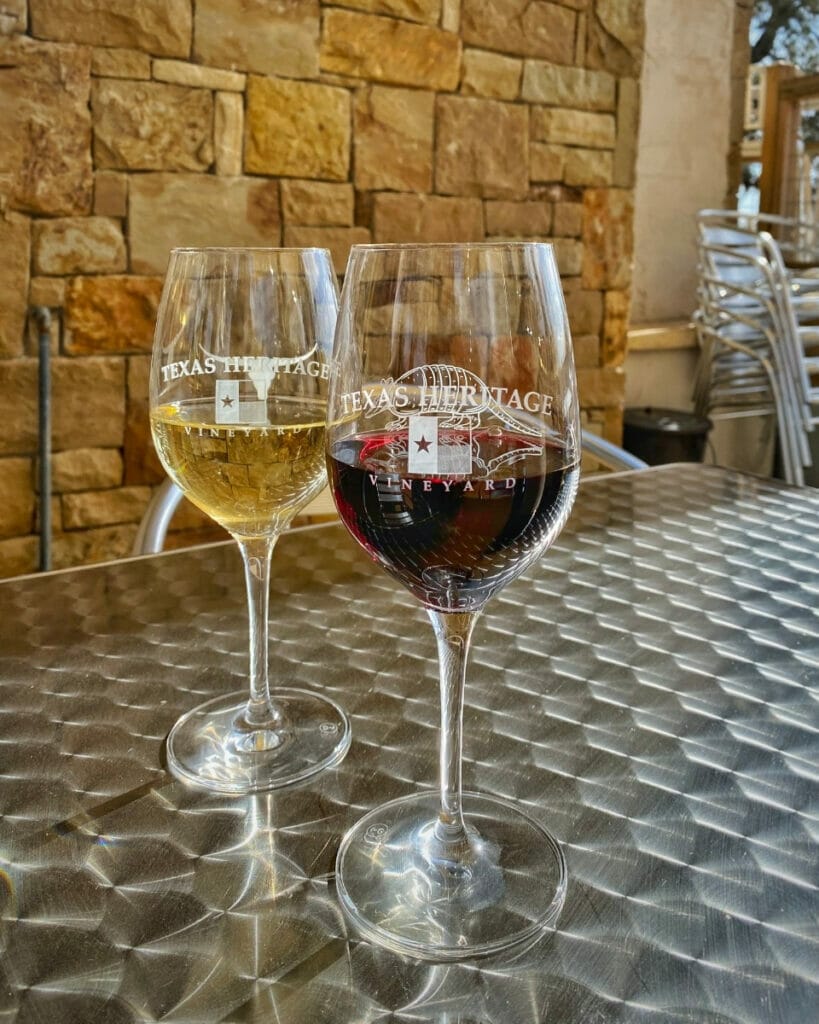 On Wine Road 290 in Fredericksburg, Texas you'll find a little gem of a place in the hill country that will make you feel like you belong!
A newer winery established in 2018, Texas Heritage Vineyard's still evolving wine culture makes for a less crowded and more intimate wine tasting opportunity.
Regularly scheduled live music on the back patio is a favorite for locals and a testament to the owners' desire to marry talented Texan singer-songwriters and Texas made wines!
The tasting room is also the site of an occasional Texas flag retirement ceremony, where viewers walk away with a deeper sense of Texas pride and appreciation!
The cute merch shop is worth a visit, too!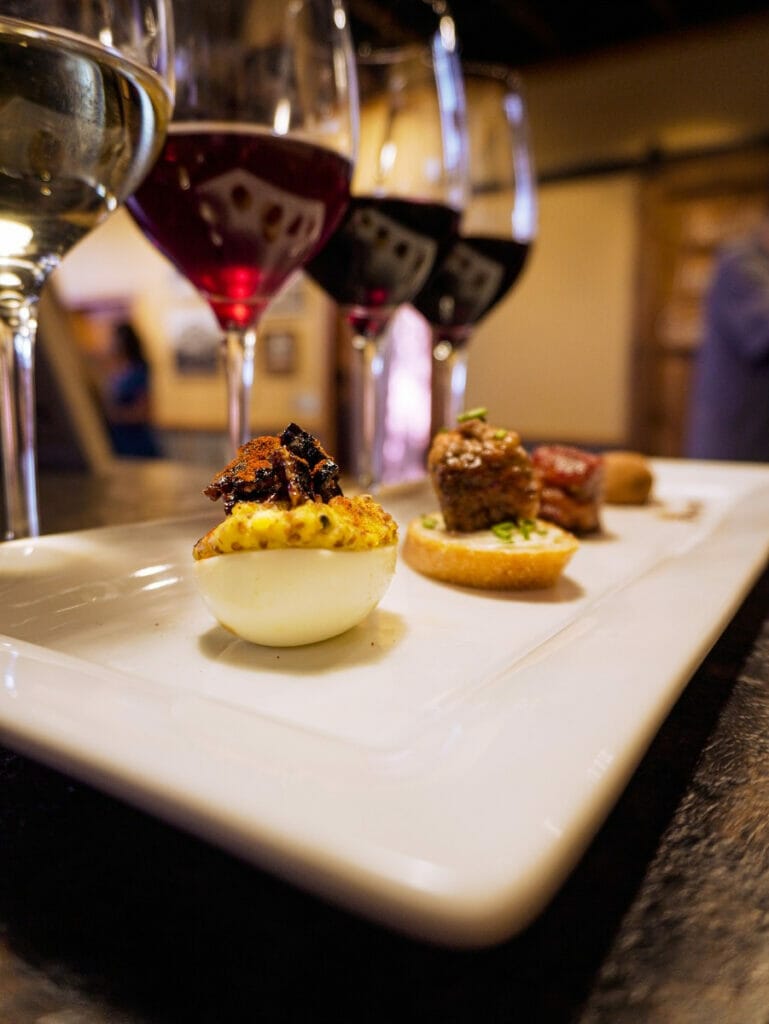 A small, dog-friendly winery with an outdoor patio and umbrella-shaded tables, the overhanging trees at Lost Draw Cellars might make you feel like you're sitting in a New Orleans-style cafe!
Pleasant is the word that comes to mind here, where friendly one-on-one conversations with the staff are routine.
They've even been known to bring you a blanket out on the back patio on a chilly day! How thoughtful!
Meander the grounds and then sit on the dock by the lake after wine and culinary treats in the tasting room.
You'll find the food to be every bit as good as the wine!
And regular live music sets the stage for an atmosphere that beckons you to unwind!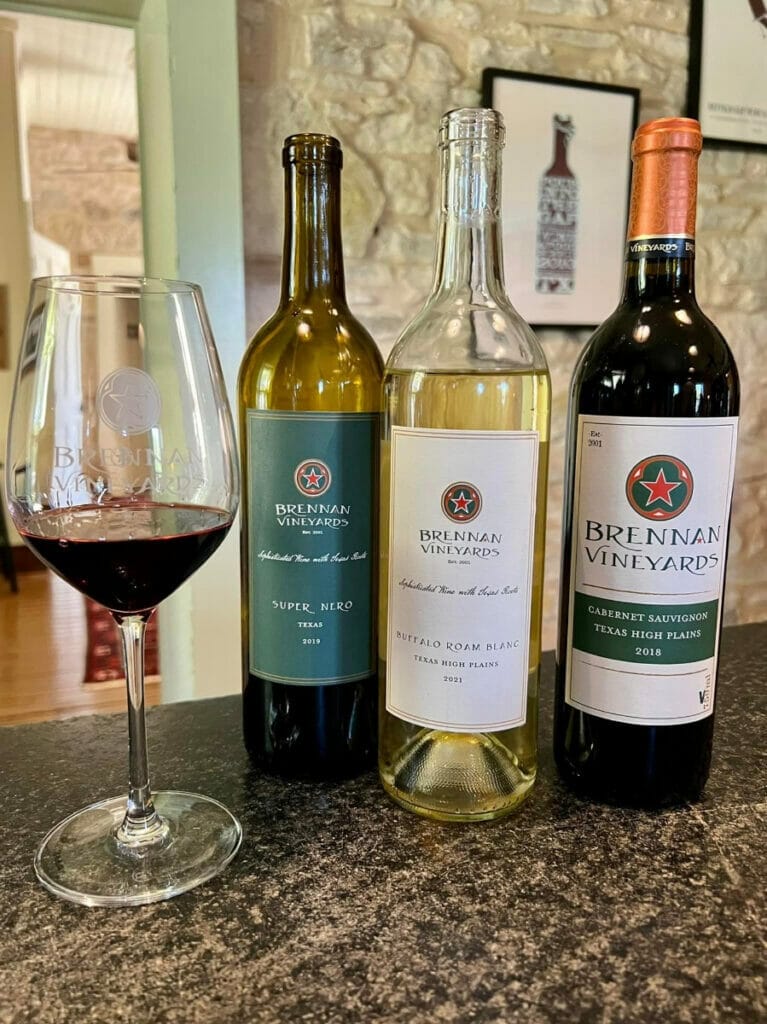 Just a couple hours drive from Austin you'll find Brennan Vineyards with a tasting room set inside the historic McCrary House, a restored late-1800's historic home that is one of the oldest remaining homesteads in Texas.
This is not your big city wine tasting – the tasting room is quaint! – but three spacious outdoor patios make up the difference!
Offering attentive and knowledgeable service and a wonderful selection of red, white, sweet and dry wines, there's something to fit every palate!
A variety of tasting experiences and winery events will give you something new to try on every visit!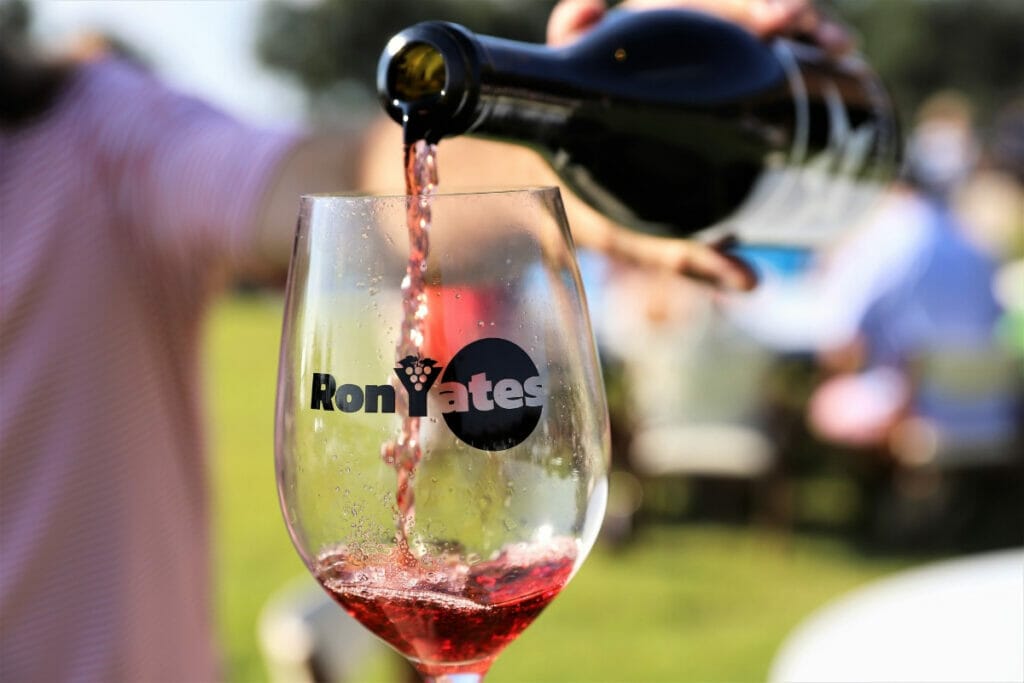 Recently named one of the best new wineries in the US, Ron Yates Wines is rooted in tradition as the sister location to a family-owned winery producing exceptional wine since 1992.
Favoring selections of robust, complex red wines, this may not be the right choice for those who prefer lighter wines.
A participant of the Hill Country Wine Passport, guests can drop in for a wine tasting (according to staff and space availability) or enjoy a glass from the wine passport menu instead!
Reservations are highly recommended to avoid disappointment!
And don't be afraid to bring the kids along – the surrounding field provides the perfect place for little ones to roam free!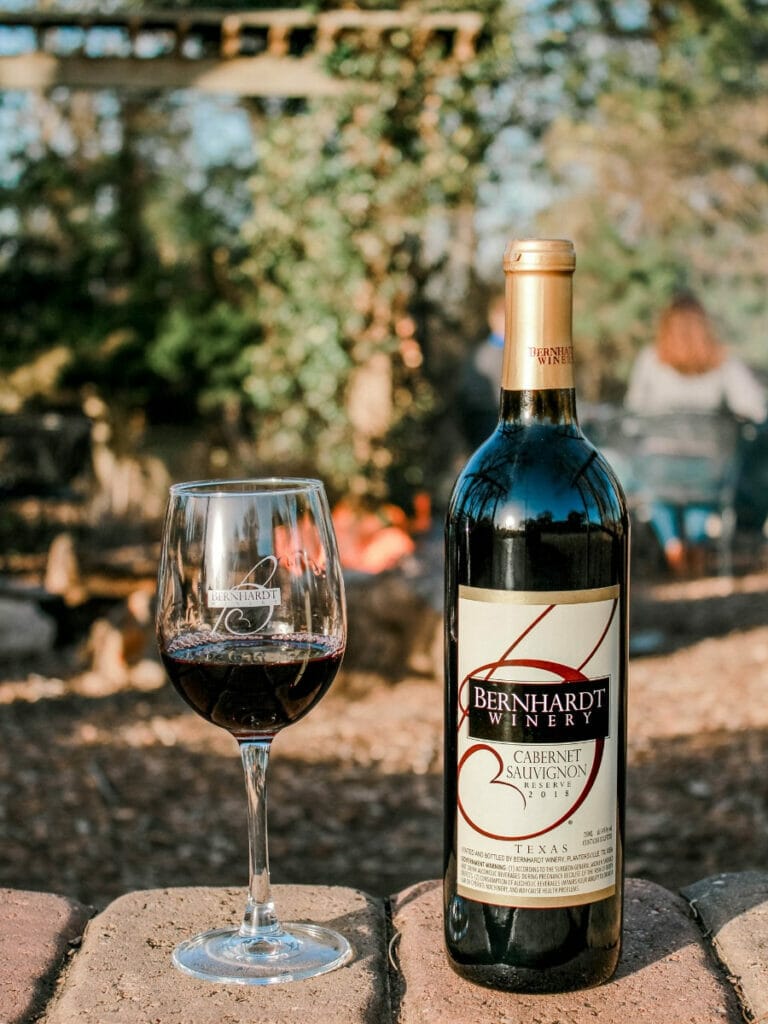 Overlooking the rolling hills and valleys of Houston Hill Country, Bernhardt Winery sits on a 20-acre estate just northwest of Houston.
Nothing has been overlooked on the estate this also features a vineyard and event grounds.
There's a tasting experience for everyone – from private tours and tastings to self-guided patio flights and picnics on the North Lawn!
Regularly scheduled events mean there's always something new to experience here.
Like Sunday Sunset Lawn Concerts running from March through early December, featuring live music and food trucks, Acoustic Music Saturdays and Artisan Market days in the spring!
The Soleil Wine Club offers perks like six flights or glasses of wine per year for yourself or to share with friends, and first option to purchase new and specialty wines.
It's all-day fun that can continue overnight in the Tuscan-style bed and breakfasts situated above the winery!
You simply couldn't ask for anything more from a Texas winery!
Pin for Later!