Resorts? Island life? Shopping? Quiet time? Adventure?
What does your family look for when you want to go to the beach?
Whatever it is, Texas has the beach for you.
This list of the best beaches in Texas for families gives you a choice of all of these.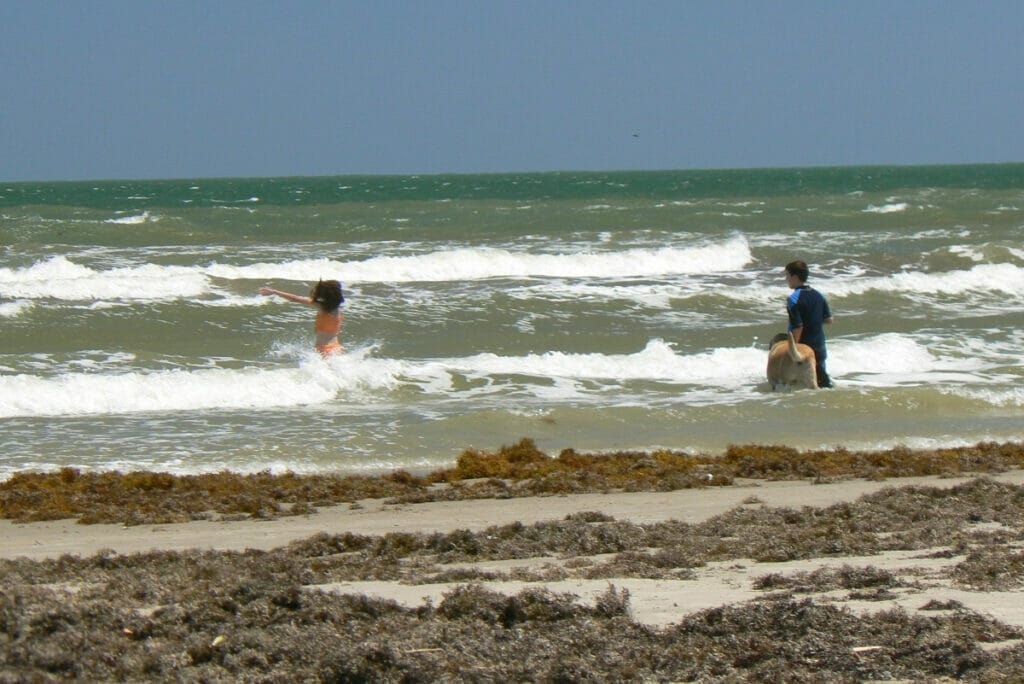 Whether you want a day trip or an extended holiday, you'll find a Texas beach to suit your family's style and budget.
Looking for more locally approved Texas guides? Check these out!
GET A

FREE

TEXAS GUIDEBOOK WITH LOCAL TIPS!
With 71 pages of helpful travel tips and the "best of" Texas lists, this is your ad-free key to your Texas trip.
Don't forget to pack…
Before you hit the surf and sand, don't forget to bring these key items!
With 10.3 miles of path to walk along, you're sure to find a beach to suit you somewhere on the Galveston seawall.
Choose from quiet spots to busy centres with plenty to do, lots of shops, and loads of places to eat.
We love this area.
No matter what we want to do on the day, there is a beach to suit us all.
And we can always pack up and head to a different beach if we change our minds.
There really is something for everyone along this beautiful stretch of the Texas coastline.
Galveston's historic pleasure pier is one of our favorite places to end a family day at the beach.
If you want to stay, you can't go past the Holiday Inn Club Vacations.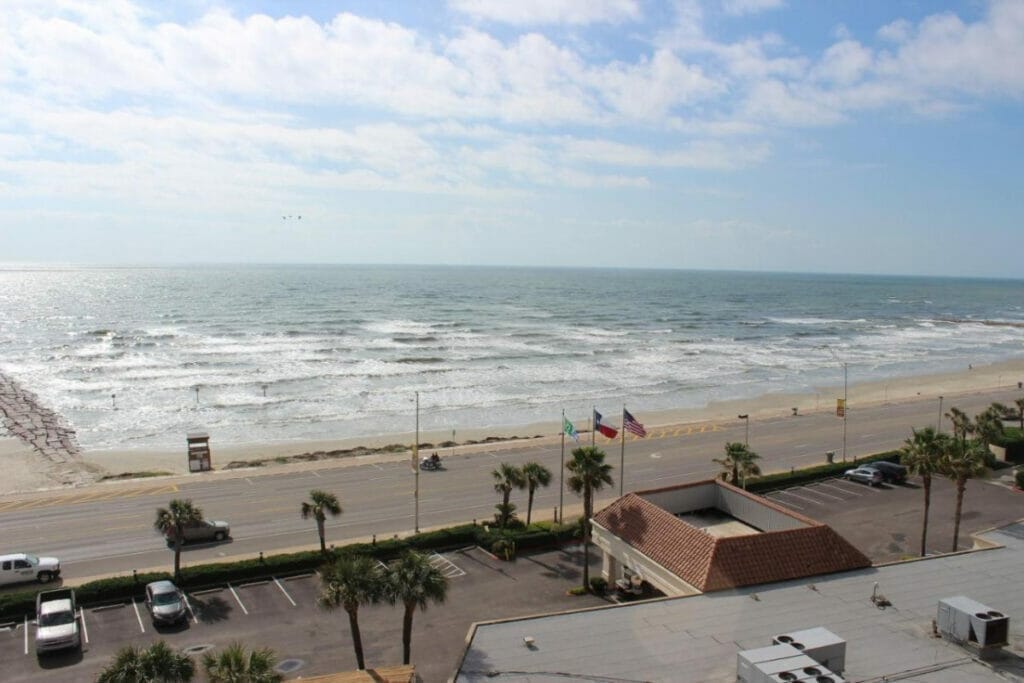 Its direct beach access, activities for kids and adults, and great location makes this one of the best beach resorts in Texas for families.
Before you go: Check out the beach near the pleasure pier on the live webcam.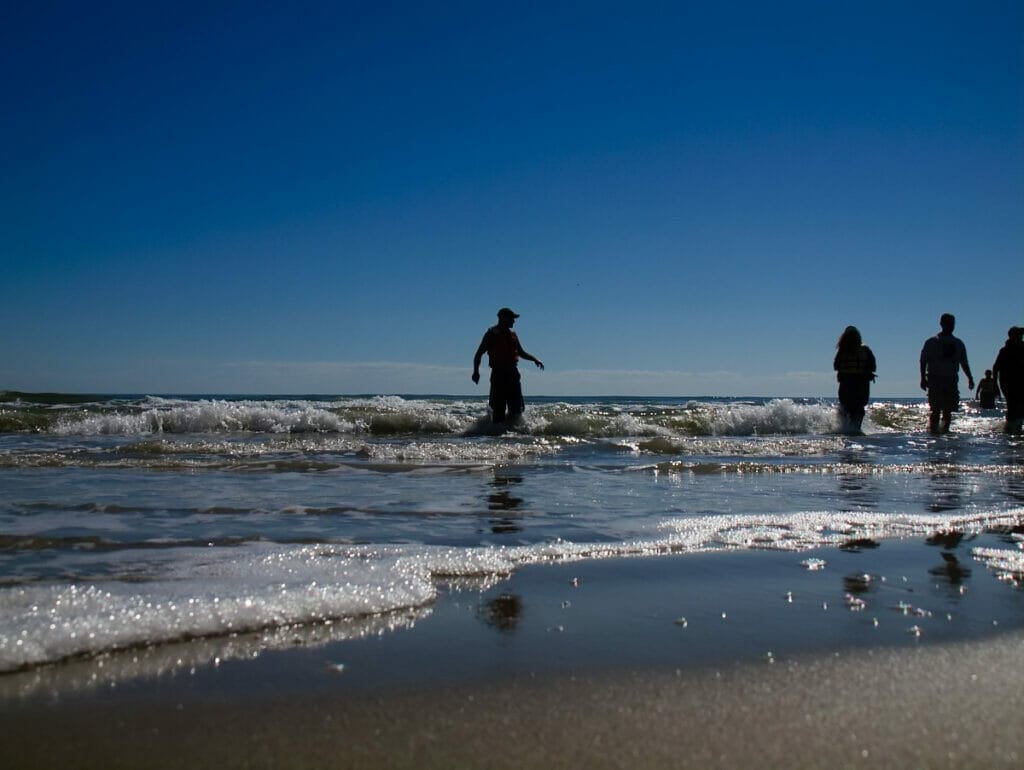 1.5 miles of fun for the whole family.
Stroll on the beach, enjoy the bay waters, relax, or get active.
Go fishing off one of the jetties, rent a kayak, or just chill out and enjoy the cool breeze and the warm water.
The Beachwalk is a paved path that is accessible and provides access to beaches along the route.
Museum and history lovers aren't forgotten.
Visit the USS Lexington museum aboard this World War II aircraft carrier.
At the south end of the walk you'll find the Texas State Aquarium.
Dogs are welcome but must be on a leash.
Restrooms and showers are provided.
Top tip: All sand is made up of broken shells so be sure to take some shoes as this beach can be a bit rough in places.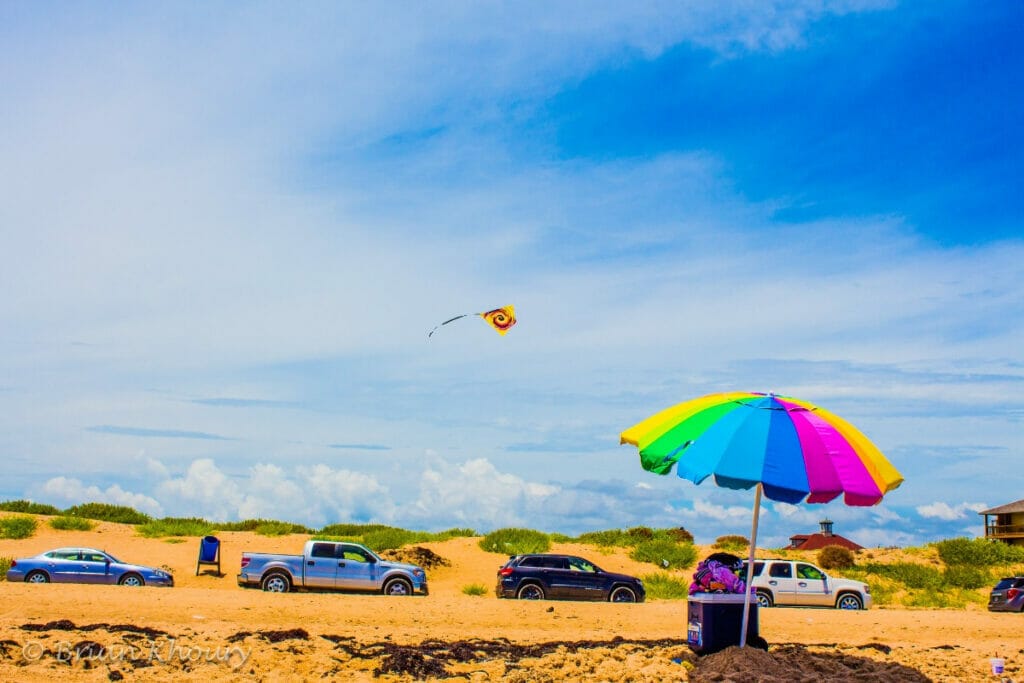 Everything you'd expect from an island beach … and more
Located near Freeport on Follet's Island, Surfside Beach (or just "Surfside" to the locals) has everything you're looking for in a beach holiday.
Plan to stay more than a day?
There are loads of accommodation options including several RV parks.
Get out on the water.
Motorised and not motorised water sports rentals are available for those who don't have their own.
Take a walk along the one mile bird and butterfly trail next to the jetty.
The best viewing is during March and September migration seasons.
Head to Surfside Jetty County Park where you can launch your boat from the public boat ramp.
Maybe catch a fish while you're there.
With events throughout the year, you'll always find something to do at Surfside.
Or just relax and watch life go by.
We rate this as one of the top Texas beaches for families.
Before you go: Check the Surfside Beach calendar of events to see what will be on during your stay.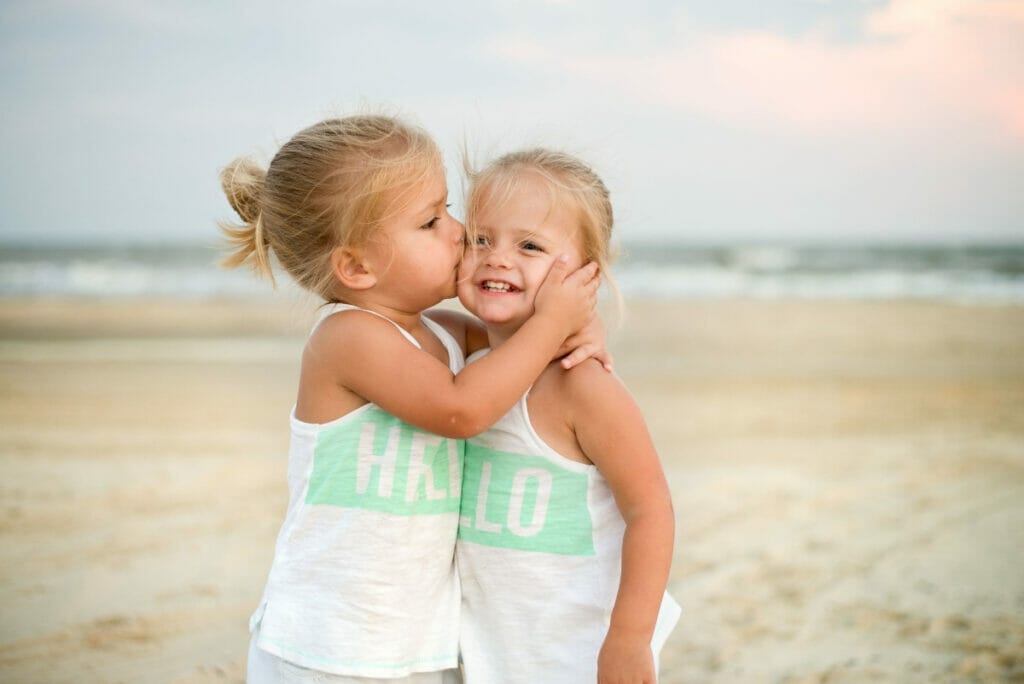 This resort really does have everything for a great family getaway.
You'll have direct access to 27 miles of Texas beaches, plus all the resort facilities you could ever want.
Concerts and events throughout the year will keep adults and children alike entertained when you're not enjoying the beaches – if that ever actually happens.
At this resort you get beach views AND entertainment, so you can plan a great vacation without having to choose one or the other.
Last time we were here, we extended our stay twice. We just didn't want to leave.
We definitely think this is another one of the best beach resorts in Texas for families.
Before you go: Check out the list of daily activities and events on the resort website.
Top tip: Book as soon as possible. Sites fill up fast on major holidays.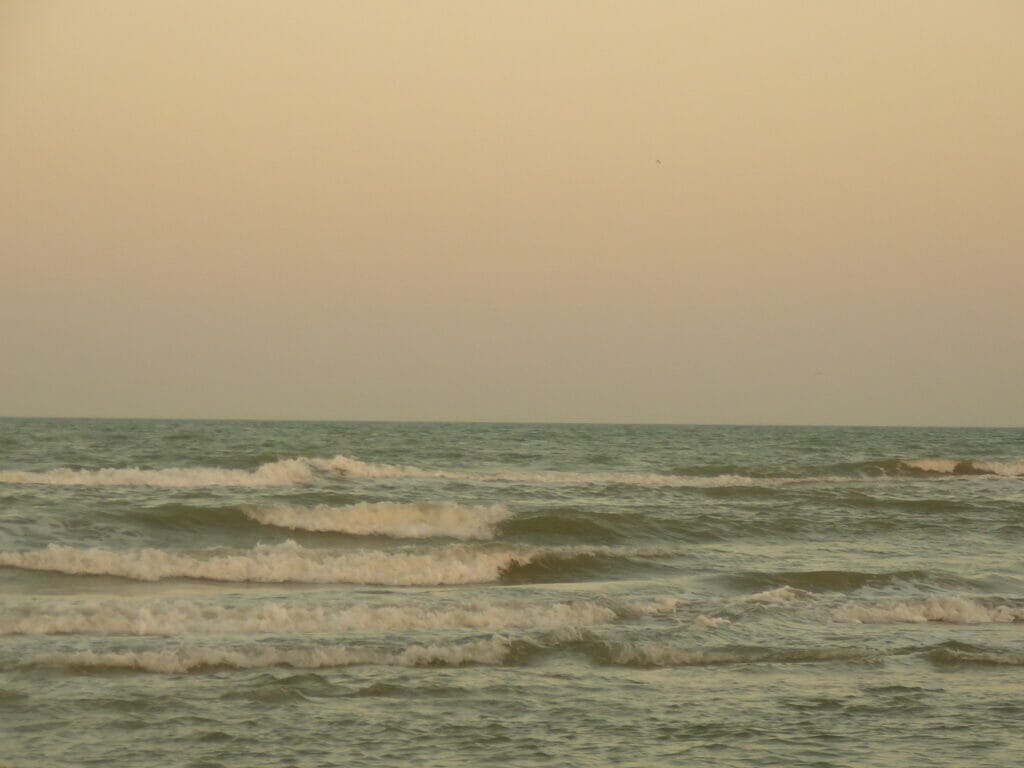 Get away from it all for the day.
Right at the mouth of the of the Rio Grande, Boca Chica Beach is a great place to hang out for the day and get away from it all.
There's no camping but you can stay nearby if you're not a local and want to hang out for a bit longer.
Be sure to take everything you need for the day as there are no stores or facilities.
Maybe you'll be able to catch a fish to grill on the BBQ pit.
If you're lucky, like we were, there'll be no one else there either.
Kids, young and not so young, will love the view of SpaceX from the road as you drive to and from the beach.
Top tip: AWD or 4×4 is recommended if you're going to drive on the sand.
Before you go: Check if the road is open. It is closed for launches from nearby SpaceX.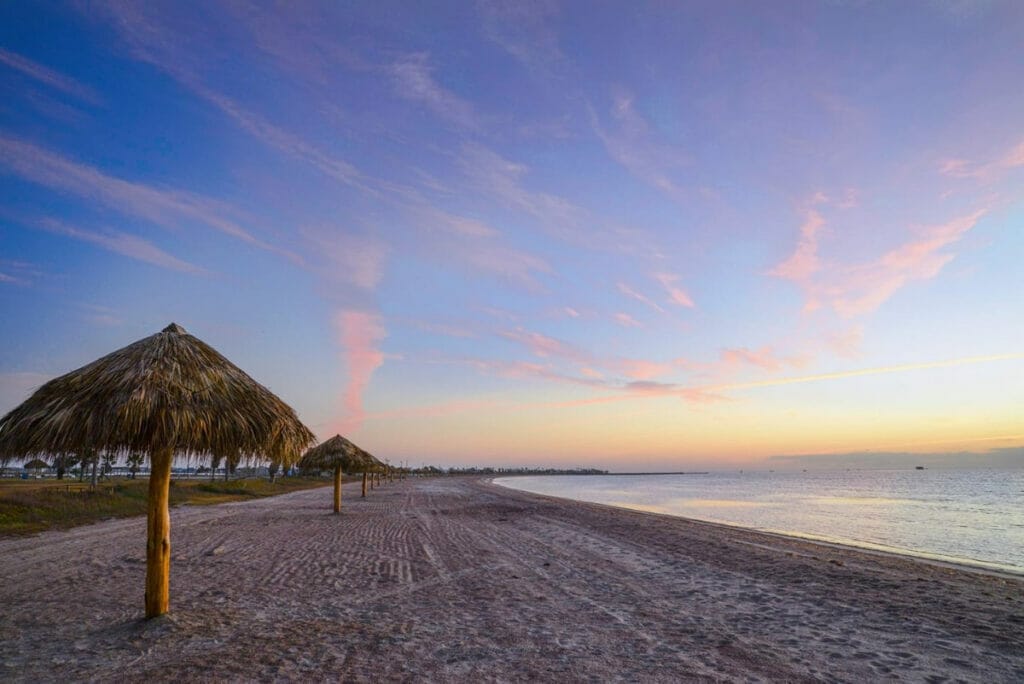 As the first beach in Texas to be certified a Blue Wave beach, you just know it's going to be a good one.
With its calm, shallow waters and beautiful, sandy beach, this beach park is a great place for families with younger kids, making it one of our favorite family friendly beaches in Texas.
The littlies will love the pirate ship playground, and other playgrounds around the beach.
Stay for the day and enjoy the facilities. Restrooms, showers, pavilions.
Bring your lunch or refreshments.
There are plenty of covered picnic tables with BBQs as well.
Motorised sports are permitted and there's a boat ramp to launch your boat or jet ski.
Don't forget the fishing gear.
If you don't have a boat, the pier is a popular spot to try your luck.
The area is a bird sanctuary, so remember your list of Texas birds to see if you can tick off a few more.
Top tip: No overnight camping is allowed, but you can take your tent for shade during the day.
This outstanding natural environment is a great place for a family getaway.
Although the mustangs that gave the island its name are long gone, there is still plenty of bird and wildlife to spot on your visit.
From pocket gophers to raccoons and armadillos, and even coyotes, why not keep a list of the ones you see?
Seabirds and migratory songbirds are among the wildlife you might spot as well.
There are powered and non-powered campsites so you can stay for longer than a day.
Bring your kayaks and enjoy the Mustang Island Paddling Trail.
Hike, bike, swim, fish, or just relax and enjoy the surroundings and some great family time.
Before you go: Check the Park's events page for dates and times of their Ranger program.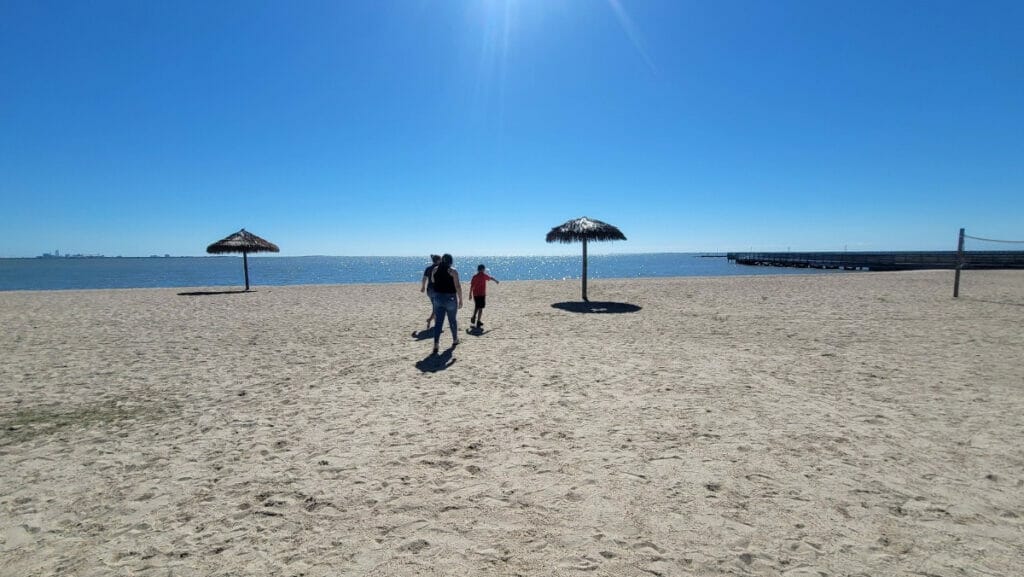 The perfect beach for littles.
Mom and Dad will be able to relax and know that everyone is safe.
With a splash pad for kids and very shallow waters, this has to be one of the best beaches for families in Texas.
When the kids have had enough of the water, there's a playground for them to burn off some more energy.
Wouldn't it be great to catch your own dinner?
Take the kids fishing off the pier in Fishing Pier Park and see if you can bag one of the game fish common to the area.
Maybe a redfish, speckled trout, flounder or drum.
The pier is also a great place to watch the sunset.
Texas has 365 species of birds.
See how many you can tick off your list on the birdwatching trail.
For day-trippers there are covered picnic tables.
With an RV park as well, you can stay AND play in one place.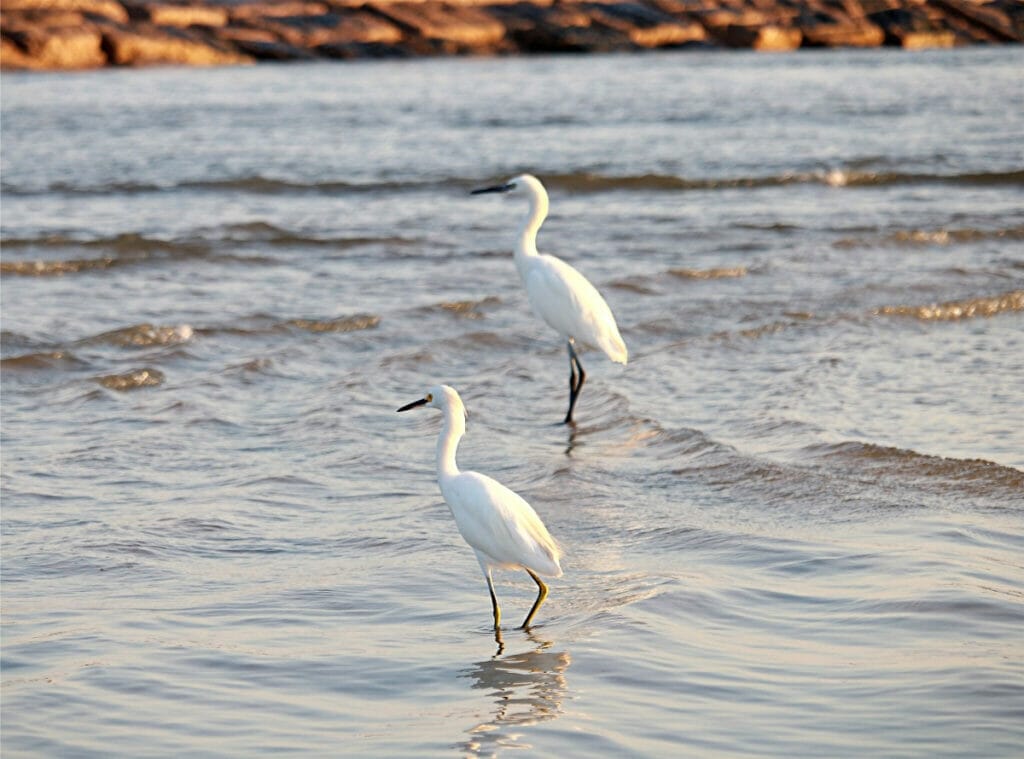 Looking for a family getaway? Or maybe just a day out at the beach?
Right at the mouth of the Colorado River, Matagorda Beach in Matagorda Bay Nature Park is just what you need.
Taking a day trip? There are picnic tables for you to enjoy your lunch.
Stay your way at the camping or powered RV sites, as well as rentals.
Launch your own boat or rent a kayak or canoe.
Go fishing, horse riding, wildlife viewing and, of course, swimming.
Sick of the beach? Really? Does that ever happen?
Well, just in case, you can have a game of mini golf as well.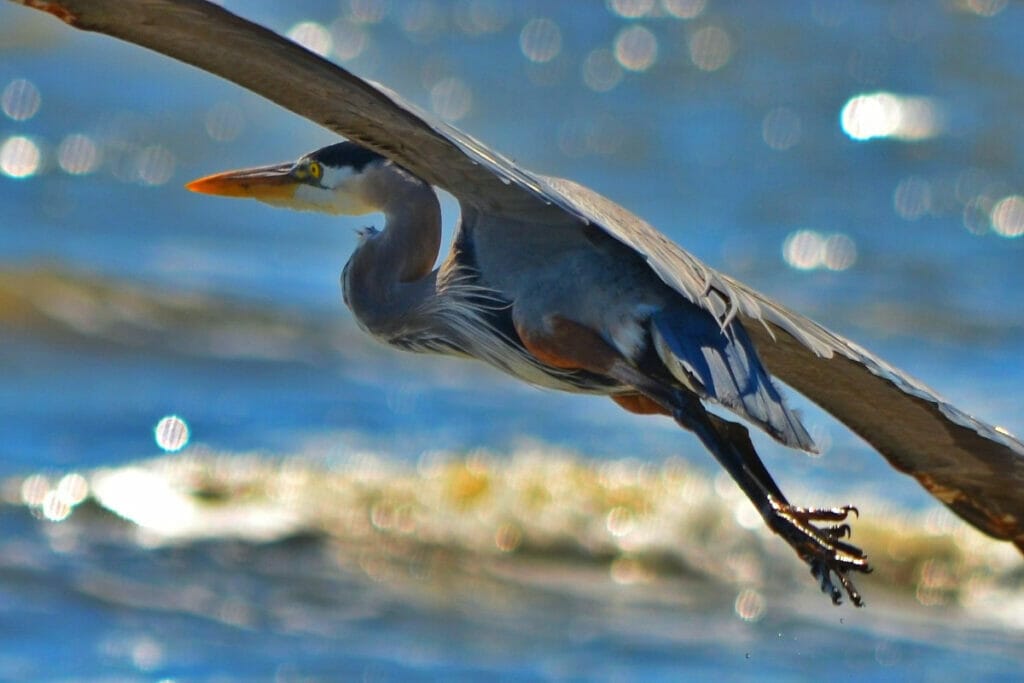 Shhhhh! Don't let this secret out.
Did you think all the uncrowded, secluded beaches had gone?
Guess again.
No list of the top texas beaches for families would be complete without this one.
Get back to nature on 20 miles of hard-packed beach with free public access and free overnight camping.
And hardly any people.
Yes, really.
Located within the McFaddin National Wildlife Refuge, this out-of-the-way getaway will give you some together time without interruption.
Bird watching; beach combing; spot fish and other marine creatures
We always carry insect repellent with us and we definitely needed it here in the evenings, but you have to expect the mosquitoes to know all the best places, right?
Don't let them put you off. Just be prepared.
Top tip: Take everything you need as there are no restrooms or shops.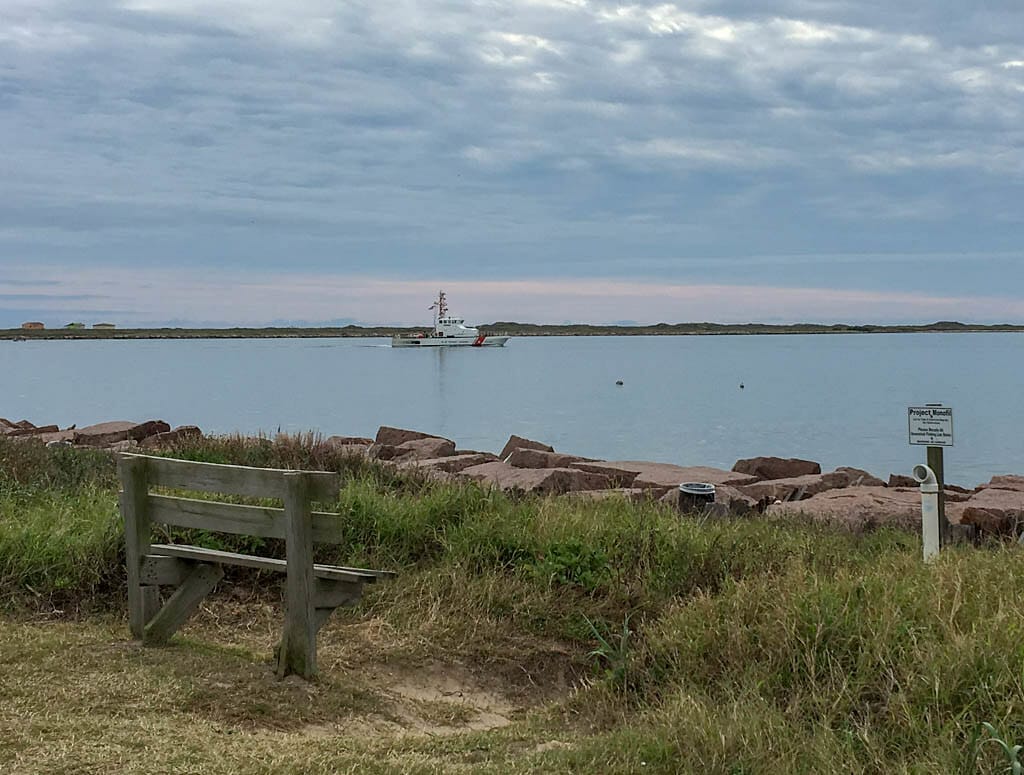 Right at the southern tip of South Padre Island, Isla Blanca Park has loads of facilities and plenty of things to do.
Water sports of all sorts are available.
You can go fishing, snorkeling, parasailing and more.
There's a boat ramp for those bringing their own boat.
Maybe it won't just be the kids who will love the water park.
It's one of our favorite things to do as a family when we're visiting and there are dining options to suit everyone.
And if you just want to relax and enjoy a day at the beach?
No problem!
There are beach rental concessions and, for longer stays, tent and RV sites as well as plenty of other accommodations.
This is a great beach with something for everyone to enjoy.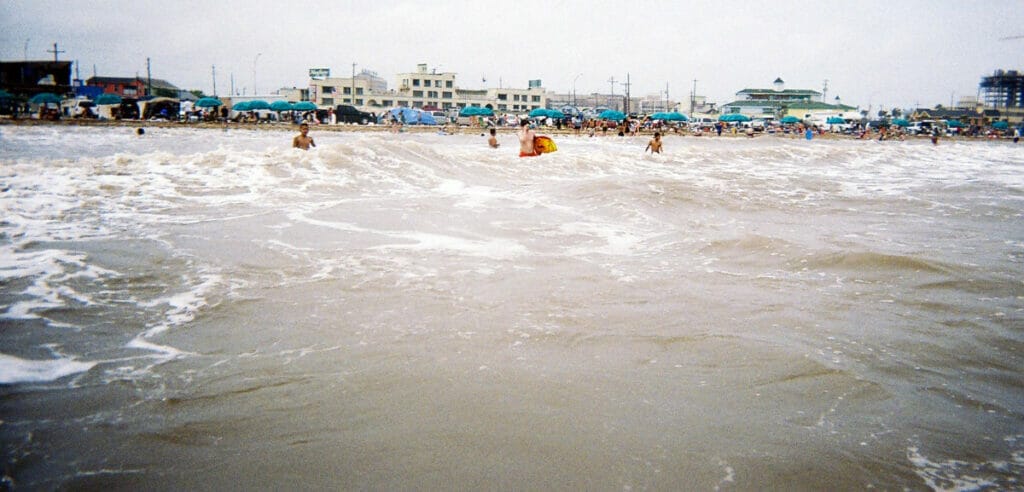 This family friendly beach is on Galveston Island away from the main business areas but is still very popular.
You'll be sure everyone is safe with lifeguards on duty.
Fancy a joy flight?
Get a bird's eye view of Galveston Island on one of the joy flights offered by nearby Galveston Helicopters.
There's a flight to suit most budgets.
Rent chairs and umbrellas or take your own to set up and save.
There are loads of facilities and vendors to ensure a fantastic day for everyone.
Kids will love the children's playground.
Or perhaps get artsy and book a private sand castle lesson from a professional.
Learn several unique methods of turning sand into works of art and enjoy a fun day on the beach!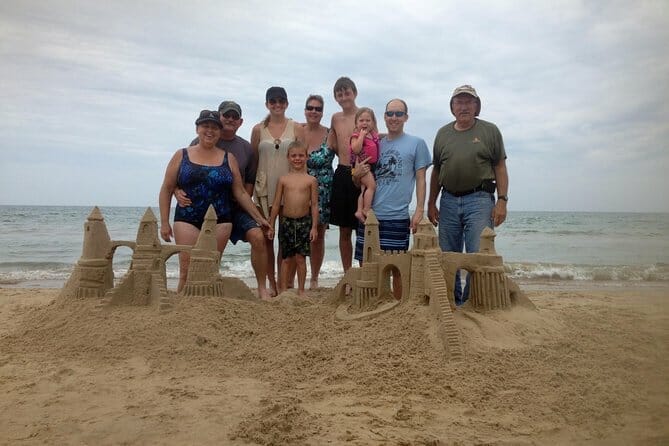 And, of course, there are showers and restrooms for your comfort.
Before you go: Check the local information for opening hours as the beach does close at night.
Top tip: The beach is free but you will need to pay for some parking, but see if you can find the free parking and spend your savings on more family fun!
Pin for Later!