Fancy a drive?
If you're feelin' the need for speed, fire up the family speed wagon, rent a convertible for you and your best pal, and keep reading for some awesome Texas road trip ideas.
Jump in a car and head out of town to be transported to the old west, see the stars and sights in Texas' magnificent Hill Country, or soak up some sun along the Texas coastline.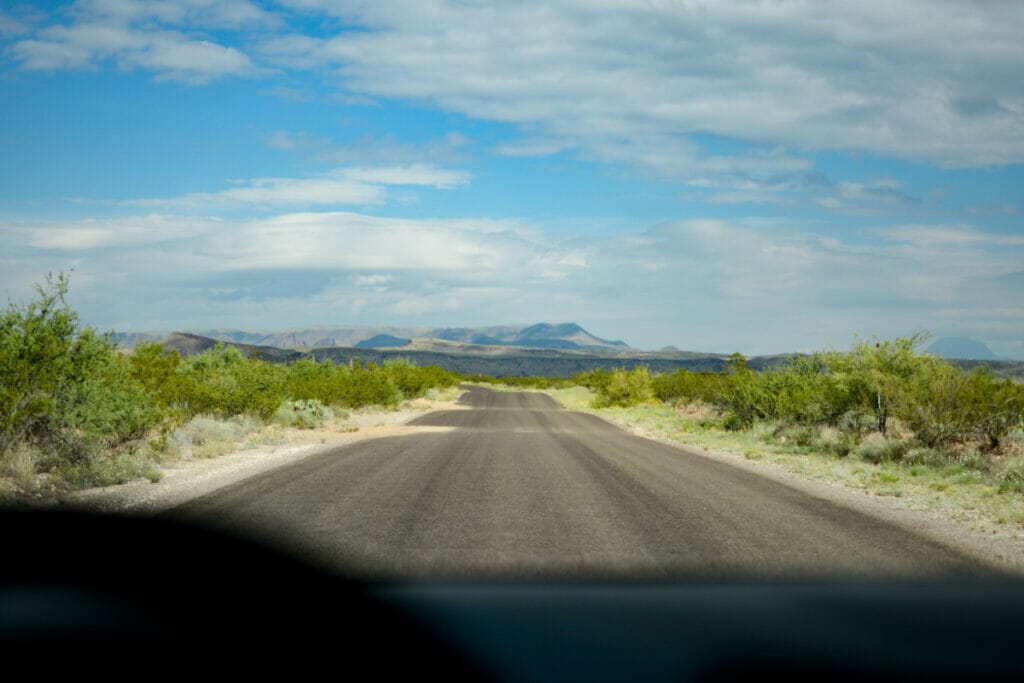 Follow the map below as your plan your next adventure and remember, it's not the destination, it's the journey.
Hey! Want more super helpful Texas guides? Check these out!
GET A

FREE

TEXAS GUIDEBOOK WITH LOCAL TIPS!
With 71 pages of helpful travel tips and the "best of" Texas lists, this is your ad-free key to your Texas trip.
How to get around Texas as a visitor
If you're visiting and need to rent a car, we highly recommend Discover Cars where they find you the best car rental deals from all of the competitors (has saved us so much money!).
Don't forget to pack…
For all of your road trip hacks, don't forget to bring:
West Texas Road Trips
1. Marfa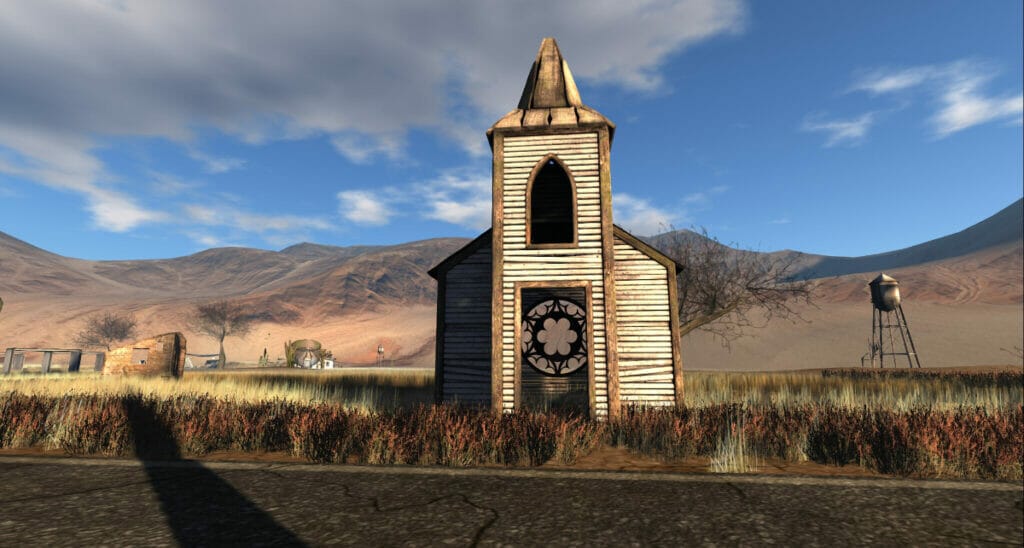 Starting at El Paso, there are lots of places in West Texas to visit, and with lots of open road.
It's the perfect place to start your Texas road trip itinerary.
Just three hours' drive is Marfa, and the infamous Prada Marfa art installation, which makes for a great Texas day trip.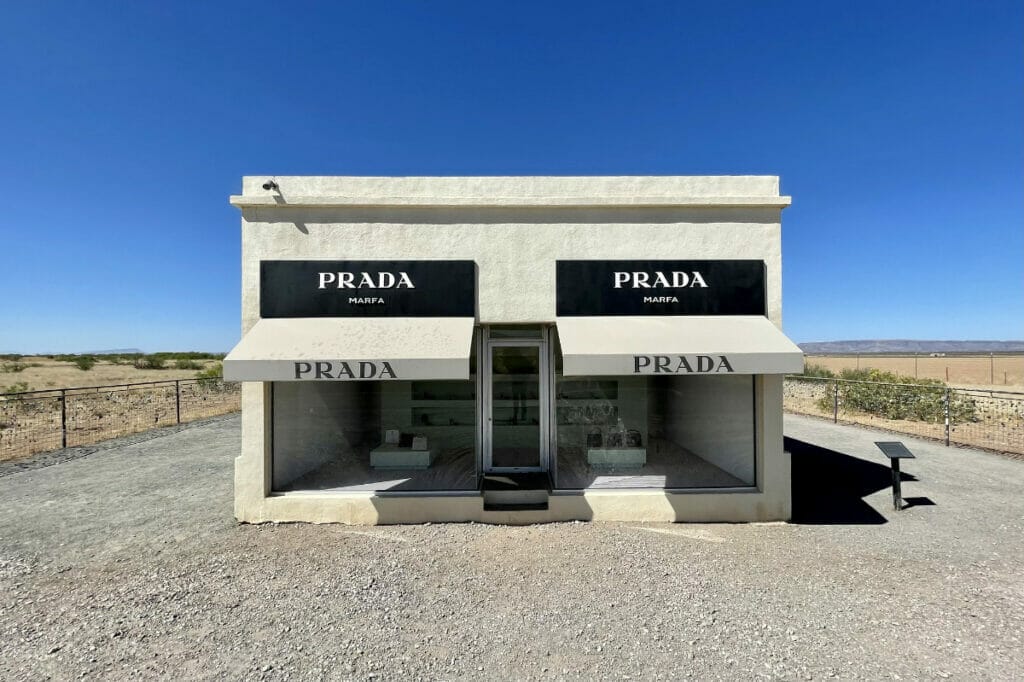 Snap a pic in your best road trip outfit, or window shop on your way into town.
It's a small town with big appeal.
There's a quirky art scene with lots of local galleries and places to pick up some one-of-a-kind Texas pottery.
Grab a spot at the viewing area at dusk and debate what causes the infamous Marfa Lights.
Scientists can't explain it, but maybe you'll develop a new theory?
The lights are just a warmup for your next road trip destination – the McDonald Observatory in Fort Davis.
2. McDonald Observatory
Just 45 minutes from Marfa and three hours from El Paso is the BEST star gazing in all the lone star state, really in all of the continental U.S.!
Book passes early for the Evening Sky Viewing and Star Party, $25 for adults and only $5 for children, with military discounts.
Held every Tuesday, Friday and Saturday, spend two hours on the top of Mount Locke in the Davies Mountains with a guided open-air constellation tour and live telescope viewing in the amphitheater.
You'll see the darkest sky lit up by the brightest stars, which is a once in a lifetime experience.
3. Fort Davis Historic Site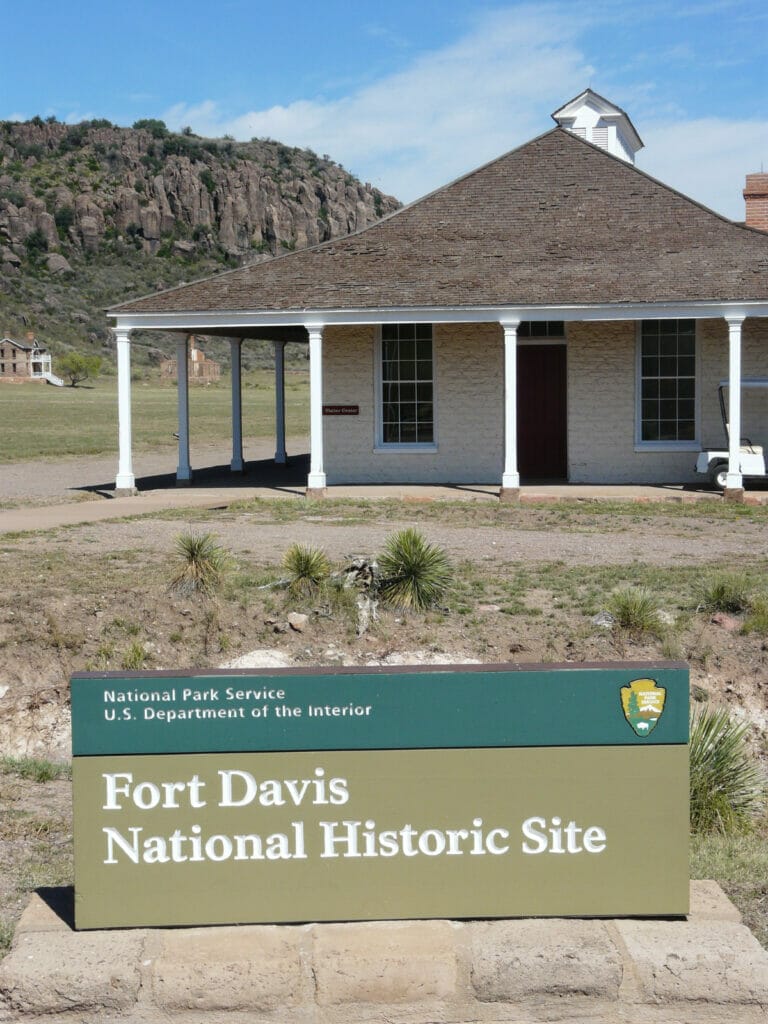 If you've gotten into Fort Davis a bit early for the star party, check out the Fort Davis Historic Site.
A must-see for Texas history buffs and a step back in time for those looking to escape the everyday on their road trip.
The site is a former military post from the 1880s during the American Indian Wars, and the buildings have been restored to that time period.
Listen for the bugle call which sounds on a daily schedule to add some authenticity to your visit.
Learn about the famed Buffalo Soldiers, take a hike in frontier land, or kids can go on a scavenger hunt to become a Junior Park Ranger – even earning a ranger badge to wear proudly on the rest of your road trip!
Worked up an appetite?
Stop by the Fort Davis Drug Store, a legend known for its' Southern fare.
The drug store turned full-service restaurant offers the most flavorful chicken fried steak you've ever tasted.
And it should be, as this place invented it!
That's right, the Fort Davis Drug Store is home to the original recipe.
4. Big Bend Ranch State Park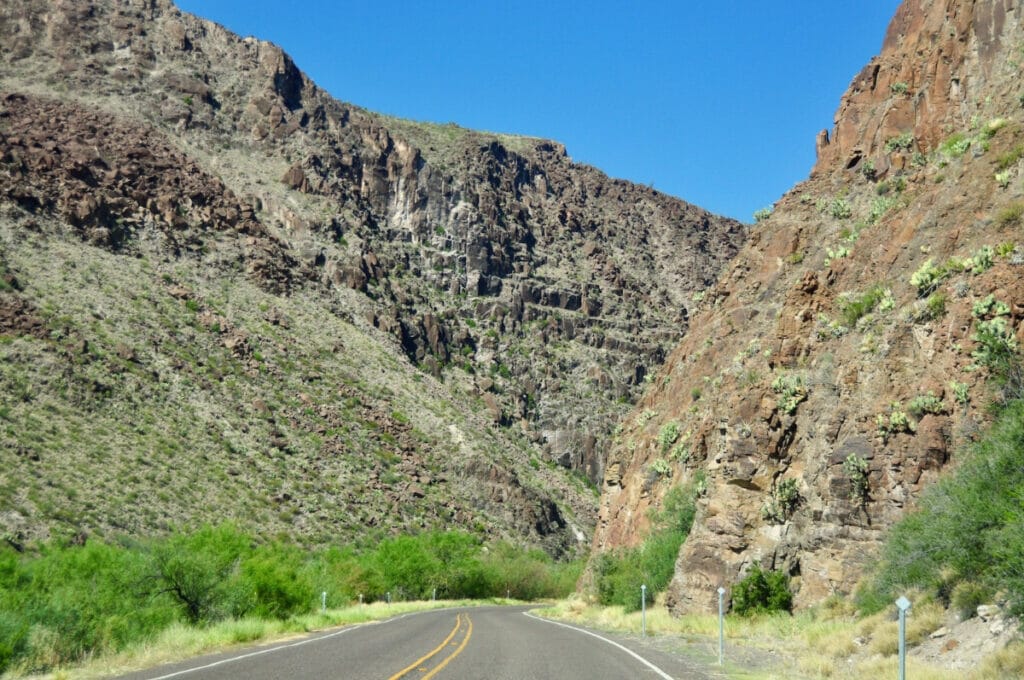 Staying in West Texas, follow the renowned River Road, or El Camino del Rio through Big Bend Ranch State Park.
Talk about a scenic drive – this one has it all!
Travel along the 50-mile stretch between Lajitas and Presidio following the Rio Grande River to see wildlife and remote Texas prairie land.
Reach the "Big Hill" for an awe-inspiring picnicking spot overlooking the Chisos Mountains, Colorado Canyon, river and mountains straddling Mexico.
With 238 miles of trails, this is an excellent time to stretch your legs with a hike.
The Park offers trails for varying levels, good for both families and those more experienced.
Closed Canyon is highly recommended as a short 1.5-mile moderate trek deep into a canyon.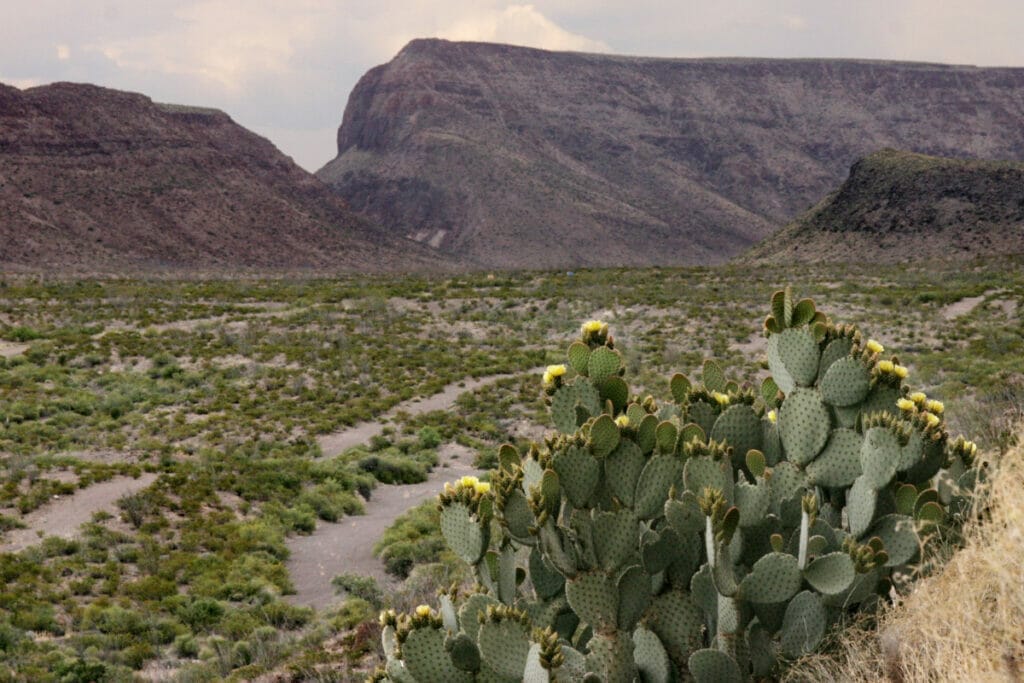 Be careful about the 12 ft. drop!
Fill up your tank and bring all the essentials as the park is not near modern conveniences.
It takes about 4.5 hours to get there from El Paso or 1.5 hours from Marfa.
Worth the drive if you're looking to catch up with the great outdoors.
Best Texas Road Trips for Couples
In north Texas, you'll find some ultimate road trips in Texas between Amarillo and Lubbock.
Only an hour and 45 minutes apart, with loads of stops in between, you'll want to grab a friend for these next ideas.
5. Cadillac Ranch, Amarillo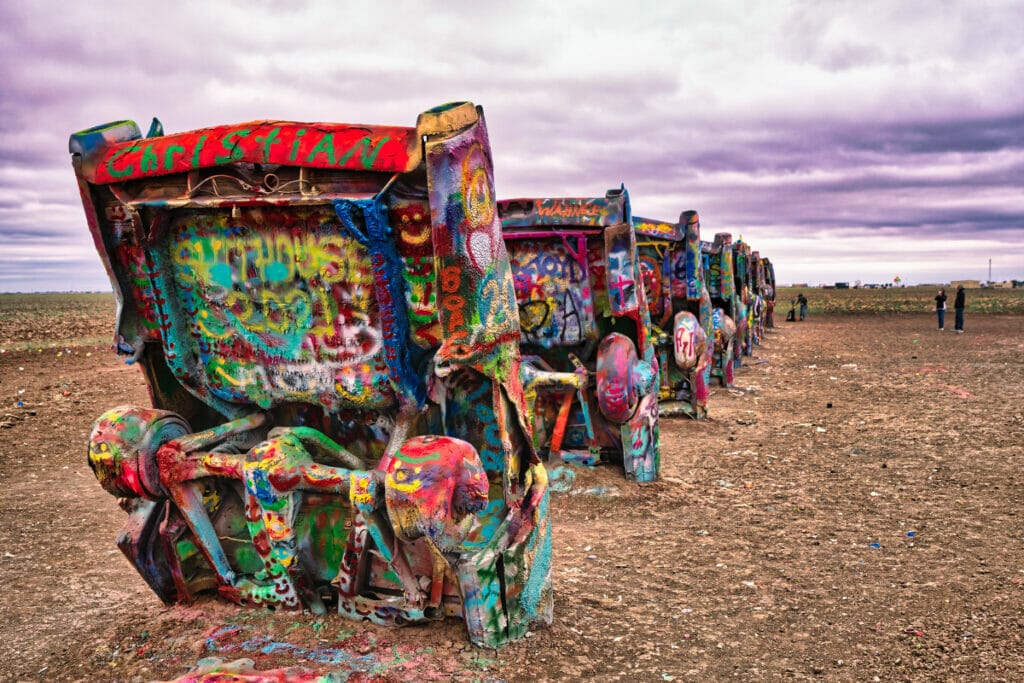 Driving along Route 66, find your kicks with quick a stop at Cadillac Ranch.
It's the quintessential road trip stop with a short but fun agenda.
Buried in the ground are 10 Cadillacs from a 1974 sculptural art installation.
Graffiti artists have been leaving their own mark on these rusty frames ever since, causing a Jackson Pollock like drip effect.
It's the perfect setting for your desert meets urban photo session.
Free to enter anytime, but a bit of a hike to get there from the road, you can BYO-paint or purchase a can from the gift shop.
The Cadillac RV Park and Gift Shop is located 2 minutes away and has kitsch galore – souvenirs, t-shirts, snacks, and plenty of Caddy themed merch for your own vehicle.
And with friendly staff, clean restrooms, and everything at reasonable prices, it's the ultimate roadside pit stop.
6. The Big Texas Steak Ranch and Brewery
On the other side of Amarillo, don't miss the Big Texas Steak Ranch & Brewery.
Being in the car all day sure does work up an appetite.
Are you up to the 72-oz. steak challenge?
7. Will Rogers Range Riders Rodeo
This area of Texas is well-known for being horse country, with plenty of places to stop for a trail ride.
Why not be a little more adventurous and plan ahead for a truly Texas experience – a rodeo!
Held on Amarillo Rodeo Grounds, the Will Rogers Range Riders Rodeo occurs the last weekend in June with day tickets at $15 (under 12 free) or a weekend pass for $40.
Park on the grounds and strap in to watch a full day of steer wrestling, bronc and bull riding, and barrel racing.
Only in Texas!
8. Palo Duro Canyon State Park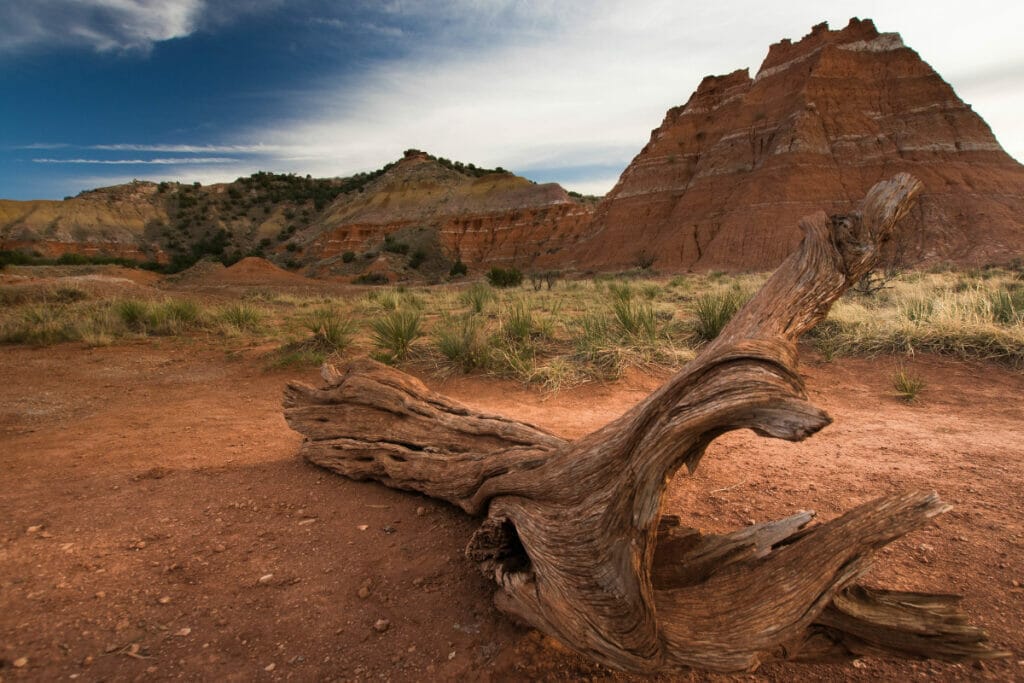 Time now to switch your ride for something a bit different – choose either horses or a Jeep.
Rent your own horse for the day at Palo Duro Riding Stables or Palo Duro Canyon Jeep and Horseback Rides.
Both are rated highly for their care of the horses and love of the land.
Costs vary depending on size of the party and how long you'd like to be out but count on a starting rate of $35 per person.
Kids must be of a certain age and weight to ride.
Guided rides on horseback or tours in a Jeep are available.
The Park also offers hiking trails for those who prefer to travel on foot.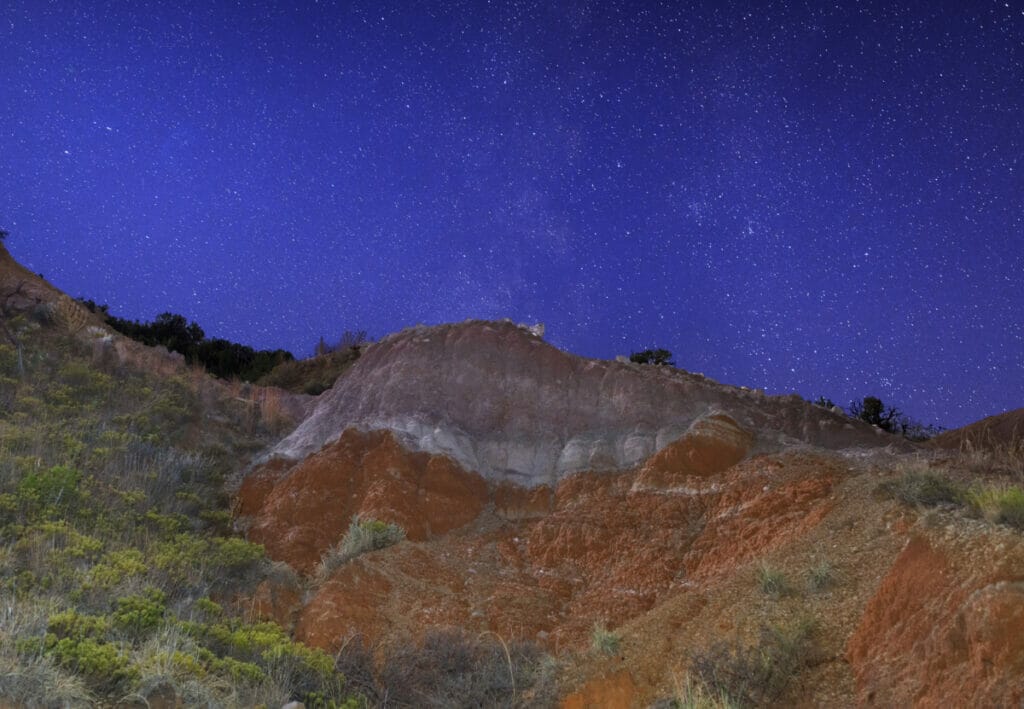 Plan your route as there are many options for length and climbing challenge.
Be sure to lather up with sunscreen and bring water as the Texas sun can be brutal here.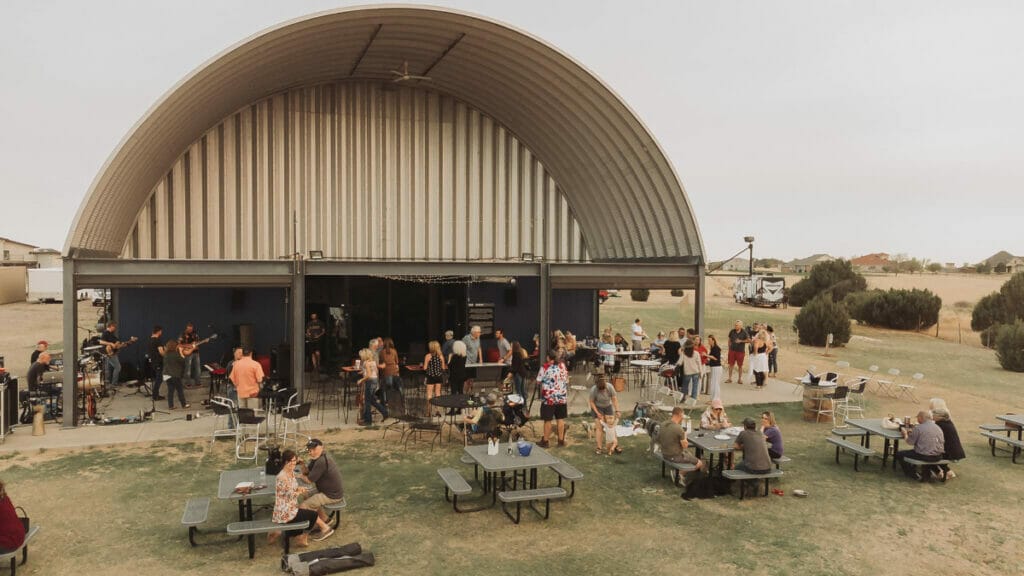 Need some refreshments after your hike?
Next stop is Canyon, near Palo Duro, where you'll want to grab a seat for some of the area's best wine from local grapes.
On a nice day, select a flight to taste outside, where the beautiful Texas landscape matches the warm hospitality.
Head indoors to kick your feet up on the couches and chill with your favorite person, watch whatever national Texas team is playing that night, or just vibe to the live music.
Either way, it will be a memorable moment on your dreamy Texas road trip.
Best Family Road Trips from Texas
10. Wichita Falls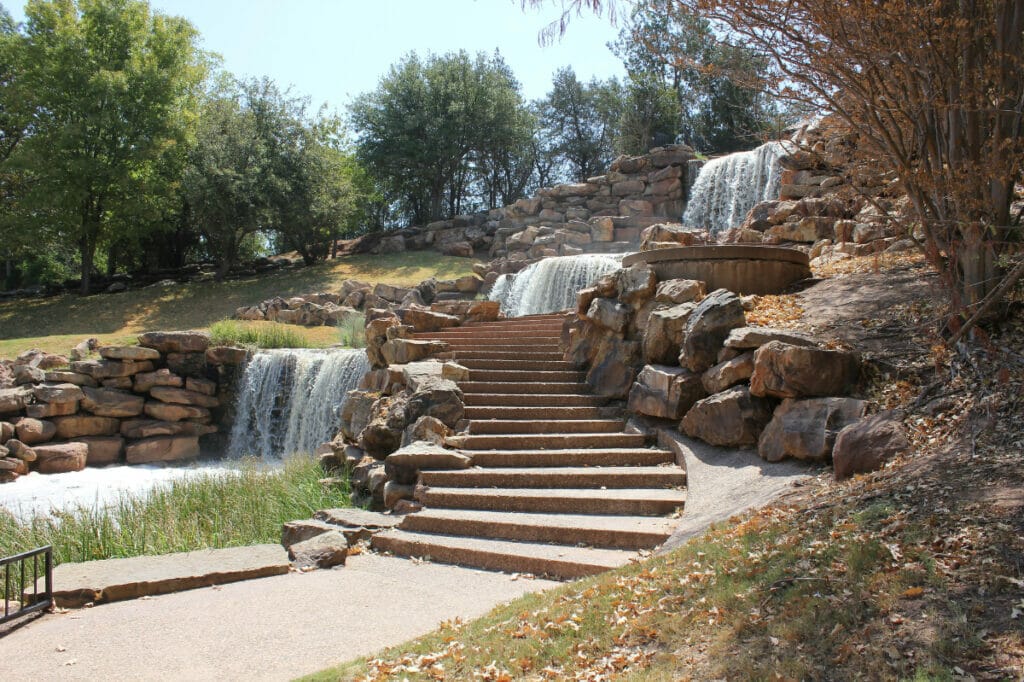 Blink and you might miss this pitstop a little under two hours northwest of Dallas/Fort Worth.
But what it lacks in size it makes up for in places worth stopping for on the itinerary.
First up, the "world's littlest skyscraper" found at 701 La Salle.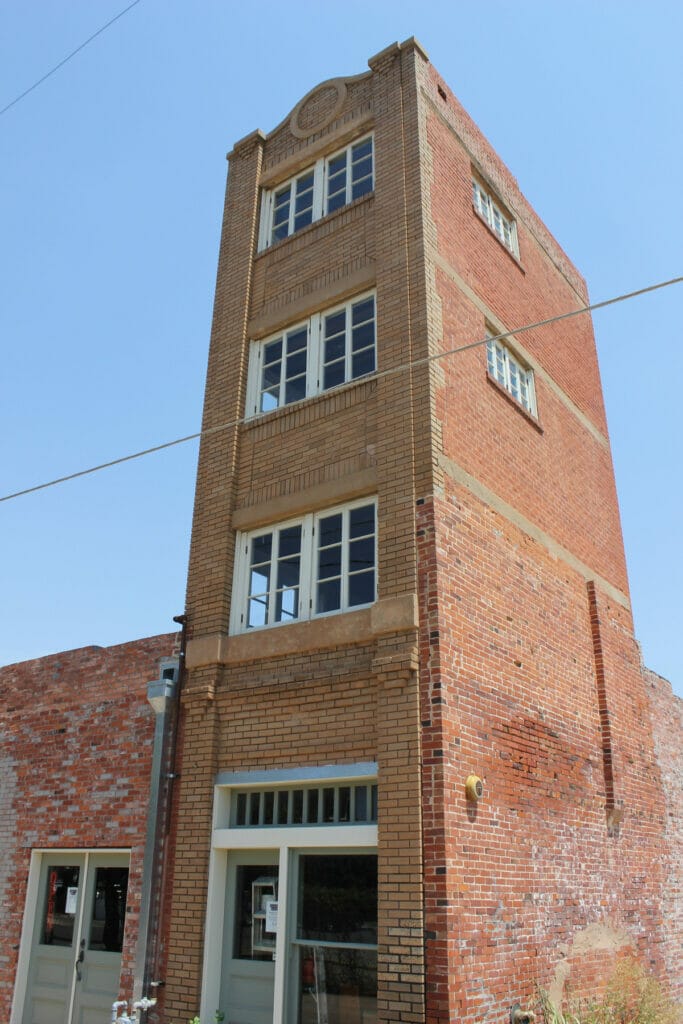 This small building has an interesting beginning, involving a businessman that skipped town with his investor's money after promising a 40-story skyscraper.
Find out what happened when you visit, as it's an interesting business lesson to ponder when you hop back on the road.
Sitting on the Wichita River, find Lucy Park to give the kids time to stretch their legs, have a picnic or jump in the pool.
There's even a man-made waterfall for some cooling off time.
Originally a cattle and oil hub, today Wichita Falls boasts an acclaimed arts and culture scene with two love theatre troupes and a ballet school.
Check schedules before you venture out to catch a performance while you're in town.
11. Nacogdoches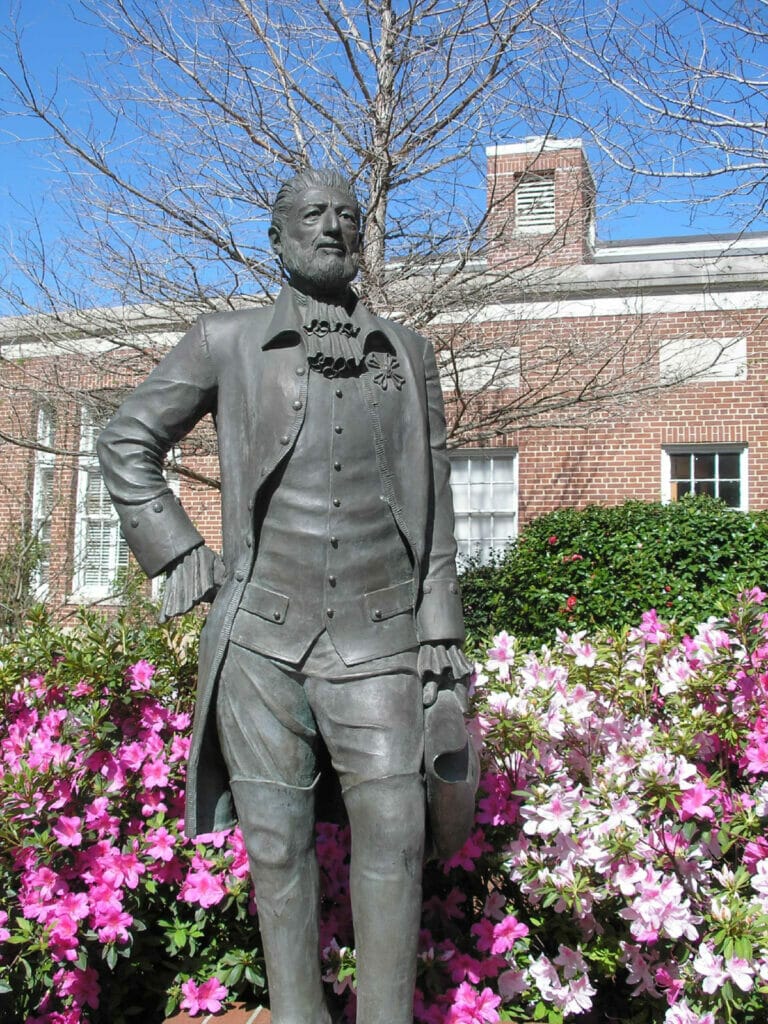 Nacogdoches is a sweet spot equally situated between Dallas and Houston, worth a swing by on your way in either direction.
This is the oldest town in Texas with lots to do as you pass through.
Step back in time at Millard's Crossing Historic Village, with a tour through an 1800's pioneer village featuring wood and leather crafts makers, and blacksmithing during certain months.
Kids enjoy the log homes, displays with authentic artifacts, and interacting with the shopkeepers for a turn the clocks back experience sure to keep them talking for hours back in the car.
Visit during the Blueberry Jam music festival or drive through the impressive lights display during the holidays.
A great place to refresh after hiking or exploring any of the three surrounding national forest areas.
South Texas offers loads of fun Texas road trips around San Antonio and Houston.
12. Banderas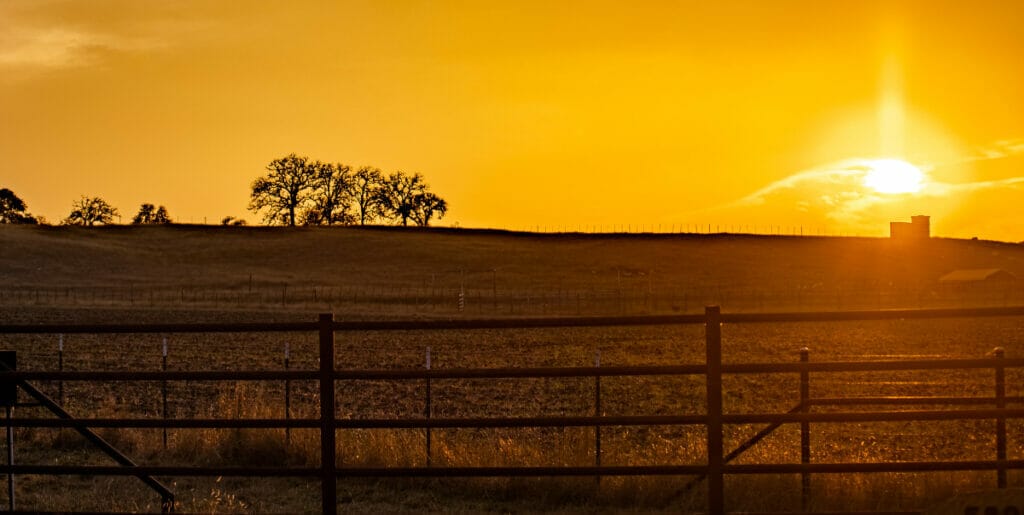 An hour north of San Antonio is the self-proclaimed Cowboy Capital of the World, Banderas.
Known as the place where Apache and Comanche Indians fought the Spanish Conquistadors, then later becoming a staging area for the last great cattle drives in the 1800's, this lively town is home today to many National Rodeo Champions.
First, stop by the Visitors Center for a map of scenic drives and rides found throughout the area.
They've done all the work for you, just bring a bike or car and choose your own adventure.
One of the favorite drives is called the Three Sisters or Twisted Sisters, which follows winding roads along picturesque vistas, limestone paths, valleys, and rivers.
You may just plan an entire day for this one postcard-worth route.
Back in Banderas, take your pick of activities between horseback riding, golf, hunting, rodeos, shopping, wineries, or dancing to live music played on the main street every weekend.
Nearby dude ranches make for an interesting overnight activity for the family or group of friends.
Count this stop as one of the best family road trips in Texas.
13. Fredericksburg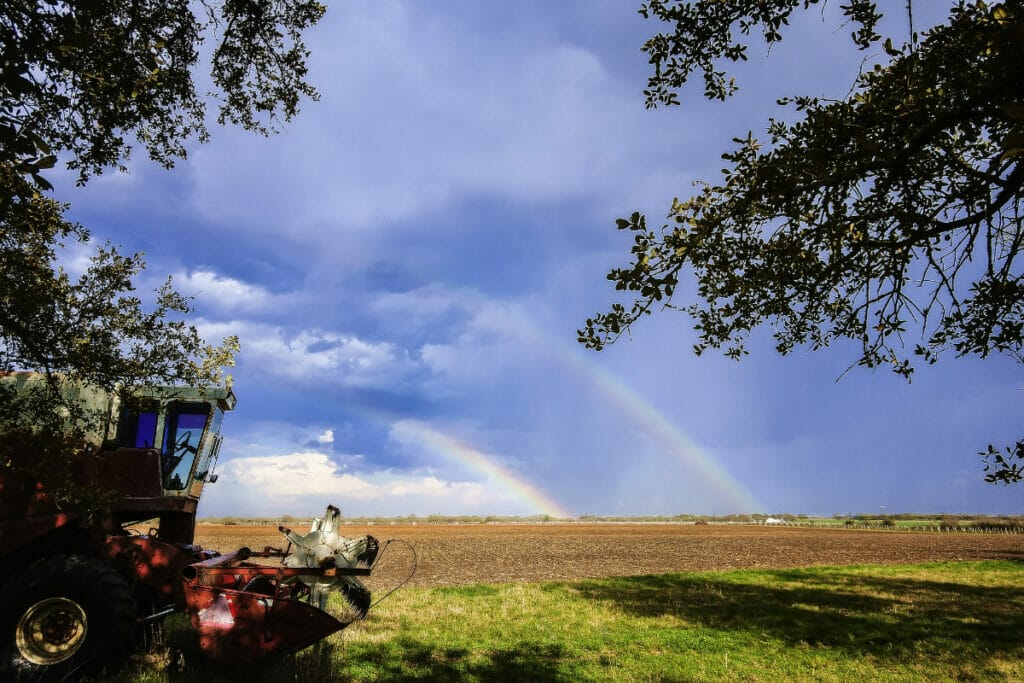 Fredericksburg is just over an hour northwest of San Antonio, but full of outings for everyone.
First stop is the Pioneer Museum, one of the best museums in Texas, which tells the story of the German settlers and features displays on the Hill Country heritage through a self-guided tour on the 3.5-acre property.
Price is $15-20 per person, but the staff are knowledgeable and friendly.
There's also plenty of Fredericksburg tours to uncover, including the Fredericksburg trolley tour which is a must for families and the Fredericksburg Winery Tour.
If you're still keen for more, next visit the National Museum of the Pacific War.
This vast space was voted as the fifth-best history museum in the United States by USA Today readers in 2020.
Strolling through the grounds expect to see WWII exhibits and artifacts, including a highlight for history buffs – a recreated combat zone.
Reenactments take place on the ground throughout the year.
Book your tickets in advance for $16 per person, with discounts for children, seniors and military.
Ultimate Texas Road Trip Ideas
14. Urban Wine Trail
Hire a designated driver for this next road trip idea.
Consider a group trip roaming through the Urban Wine Trail, which includes 50 wineries located throughout Texas Hill Country, 10 of which are in downtown Fredericksburg alone.
Enjoy a glass to go while you shop and stroll along main street, on your way to the next local watering hole.
15. Waco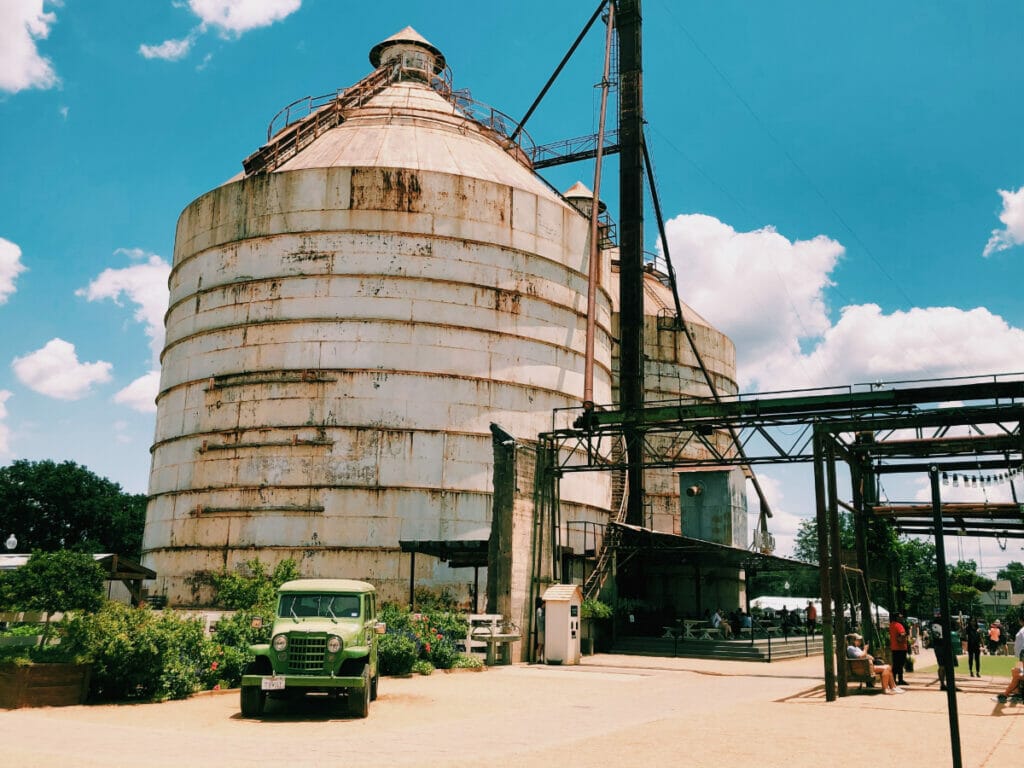 Moving further into north Texas, add Waco to the list of destinations for your journey across the state.
Equi-distant between Austin and Dallas (making it a great day trip from Austin), this Heart of Texas spot has lots more to offer outside of the famous Magnolia Silos (which offers fun for everyone and you should definitely check out on one of these Fixer Upper tours!)
Families love the Dr Pepper Museum, the original home of America's favorite cherry flavored soda.
Make the most of your time with one of the soda themed experiences – make-your-own flavor, create your own tasting (soda this time, not wine), or check out the paranormal tour if you're bold.
These extras range in coast form $10 up to $30 per person, with limitations on age for the paranormal experience.
Kids love being soda scientists and creating their own concoction.
No need for another souvenir when they can bring home their very own bottle.
Last, travel back to the wild west with a visit to the Texas Ranger Hall of Fame & Museum.
Located on the Brazos River, fans of the nation's oldest law enforcement agency won't want to miss this stop to learn more about this storied time in American history.
Admission is $8 and the gift shop has plenty of exceptional gifts for anyone that couldn't hop in the car with you for a quick getaway.
Personal favorite?
The Texas state flag belt buckle.
16. Corpus Christi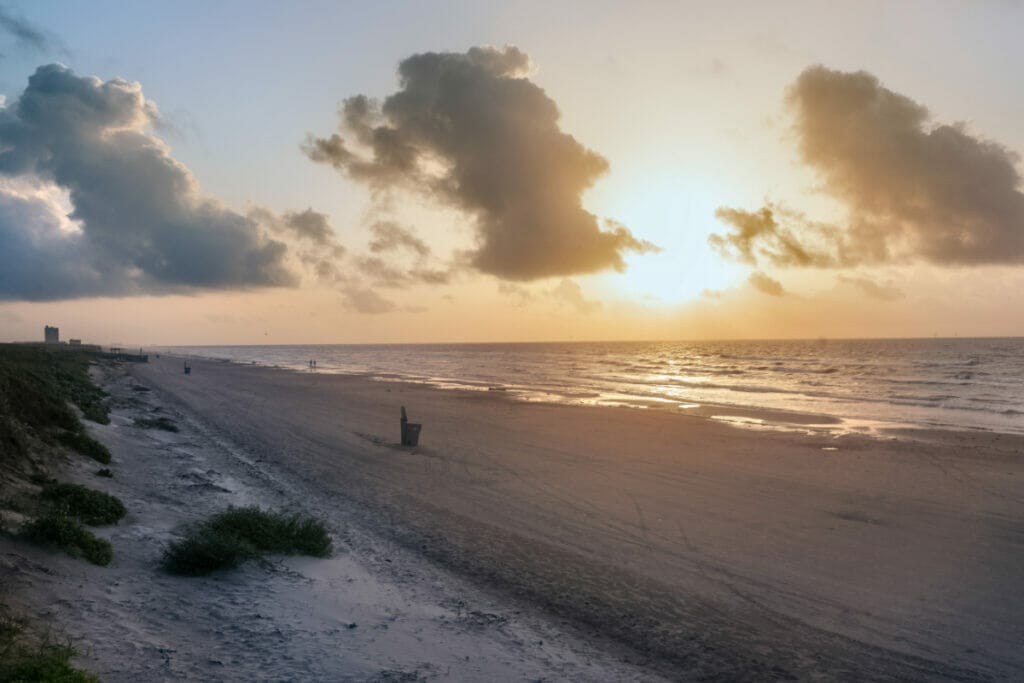 Two hours from San Antonio and three from Houston, Corpus Christi is a go to destination for road tripping and one of the best places to visit in Texas.
Loads of sea life exploration with a visit to the Texas State Aquarium, or dolphin excursions.
Leave the car behind and book the sunset tour with Dolphin Watch Nature Tours or this incredible glowing kayak tour.
Best prices in the area for a trip out on the water to view all kinds of sea animals.
They offer family-friendly day tours too, each costing an average of $35 per person.
Lots of options for other activities including jet ski rentals, kayaking, hiking, boating, fishing and more.
Add this one to your schedule for a chance to soak up the sun as you cruise around Corpus Christi Bay.
17. Texas Coastline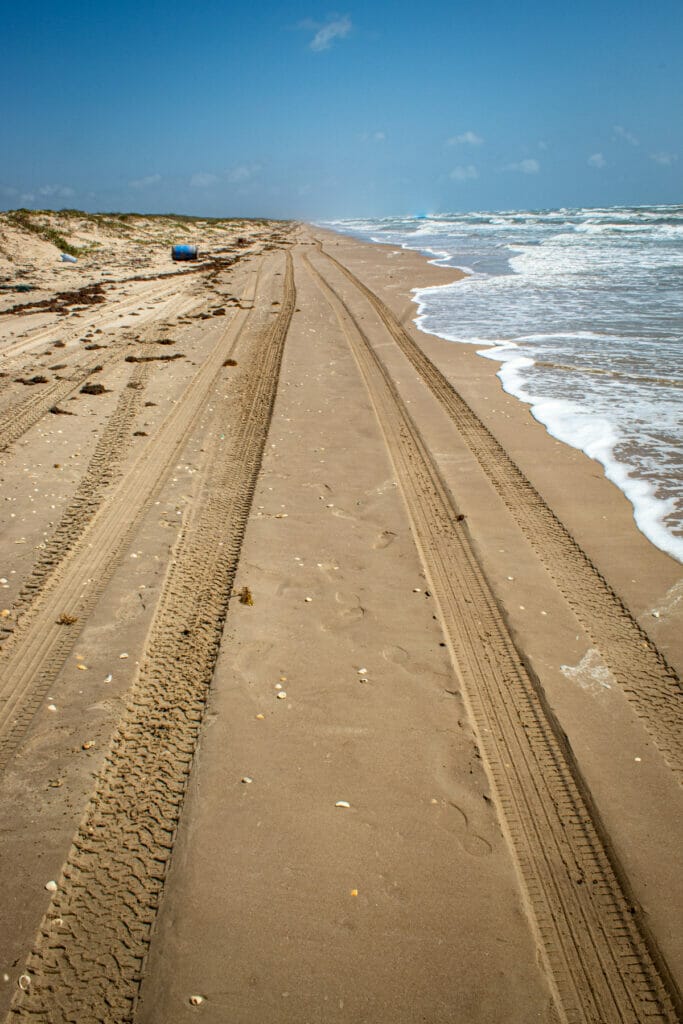 While you're there, drive along the Texas coastline, stopping at any number of Texas beach towns along the way.
From South Padre Island up to Galveston, each sandy spot offers a different place to cool off with a dip in the water, climb up lighthouses for a scenic Gulf view, or stop at a local seafood shack for some of the freshest catch of the day you'll rave about for years to come.
Feeling inspired to hop in the car and go?
Pack a cooler, fill up, roll the windows down and coast to any of these destinations for a memorable road trip.
Don't just drive through Texas, stop and learn along the way.
Giddy up!
Pin for Later!