Houston, Texas.
Its reputation looms large as the most populous city in Texas, and the fourth most populous city in the entire country!
You can find everything here, from recreation to dining to residential life!
But if you're longing for a quick, quiet escape from the big city, check out this list of some of the best day trips from Houston.
Hey! Want to read more locally-approved Texas travel guides?
GET A

FREE

TEXAS GUIDEBOOK WITH LOCAL TIPS!
With 71 pages of helpful travel tips and the "best of" Texas lists, this is your ad-free key to your Texas trip.
How to get around Houston
Like most of Texas, the best way to get around Houston is to explore on your own by car!
If you're visiting and need to rent a car, we highly recommend Discover Cars where they find you the best car rental deals from all of the competitors (has saved us so much money!).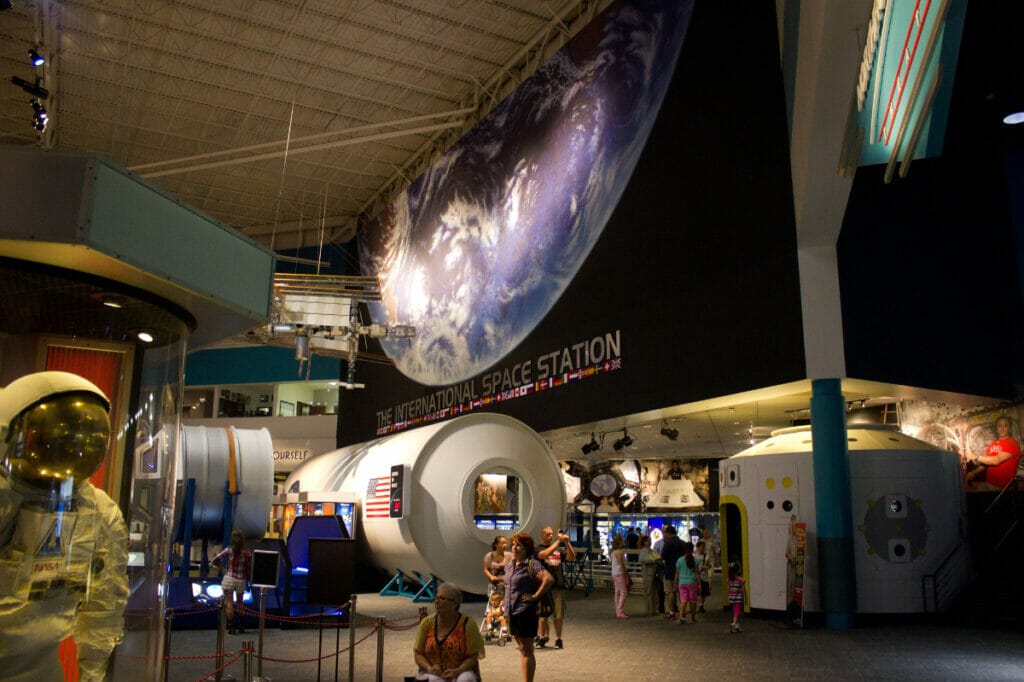 Situated on the perimeter of the city, just 30 minutes from Houston city center, Space Center Houston is the #1 attraction for international visitors, making it one of the most popular and exciting day trips near Houston!
People of all ages will be wowed by more than 400 space artifacts, the largest collection of moon rocks on public display and multiple seasonal exhibits that make the science of space flight come to life!
Ever wanted to visit Mars?
You can do that here in the new Mission Mars Exhibit!
Climb into a simulated space capsule, experience a virtual Martian sunset, and find out what it takes to travel to Mars!
Independence Plaza is a must-see!
The 8-story complex is home to the only shuttle replica mounted on a shuttle carrier aircraft, and the only place where it's possible to enter both vehicles!
Multiple exhibits give a rare glimpse into NASA's shuttle era of space exploration and how it impacted future exploration.
Absolutely don't miss the center's most popular attraction, the NASA Tram Tour!
The tour takes you on site for a behind-the-scenes look at nearby Johnson Space Center.
Visit Historic Mission Control where Gemini and Apollo missions were led, have a look around the Space Vehicle Mockup Facility where astronauts train for space exploration, and explore Rocket Park where you can see one of only three remaining Saturn V rockets!
With so much to see and do, Space Center Houston is a definite must-do for your next Houston day trip.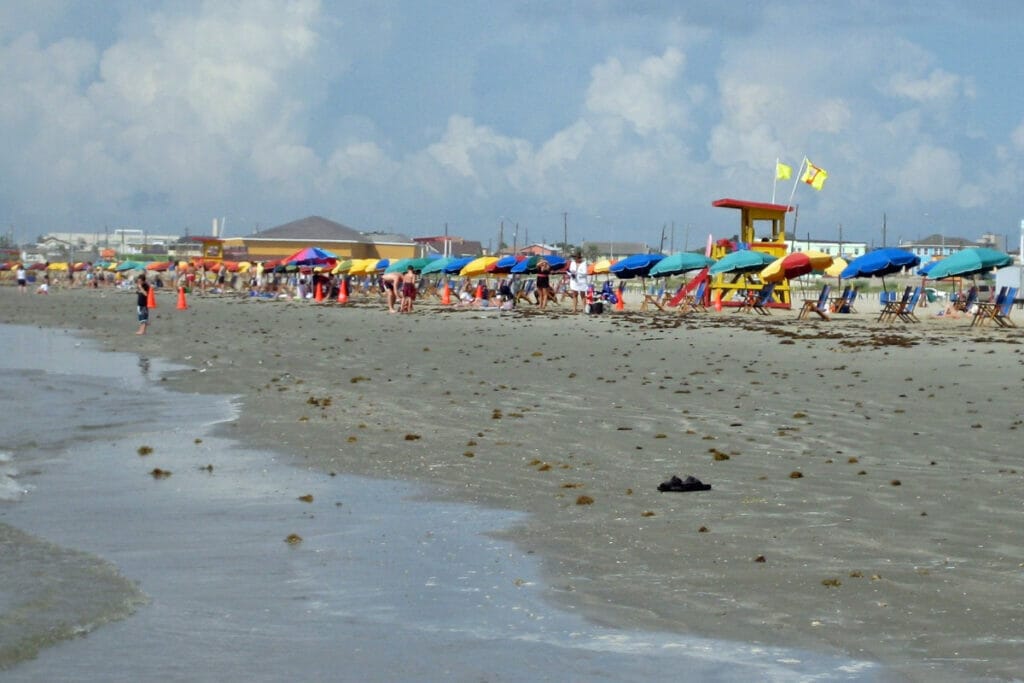 For a fun day trip from Houston, Galveston has tons to do!
If you want an expertly guided tour with some special friends, check out this Galveston dolphin tour!
Play, dine, golf, and relax at Moody Gardens resort!
Two glass enclosed pyramid buildings house a 1.5-million-gallon aquarium and a rainforest with over 1,700 exotic plants and endangered animals!
Entertain the whole family with the Discovery Museum, 3D and 4D theaters, animal encounters and a 45-minute boat ride on the Colonel Paddlewheel Boat!
Enjoy some adult tee time at Moody Gardens Golf Course, then rejuvenate in the spa!
Fly over water and guests on the pier at Galveston Island Historic Pleasure Pier!
Waterside restaurants, amusement park style rides, family games, live music, and special events draw families year-round!
Hike, kayak, fish, and bird watch at Galveston Island State Park, or enjoy a lazy beach day at Stewart Beach!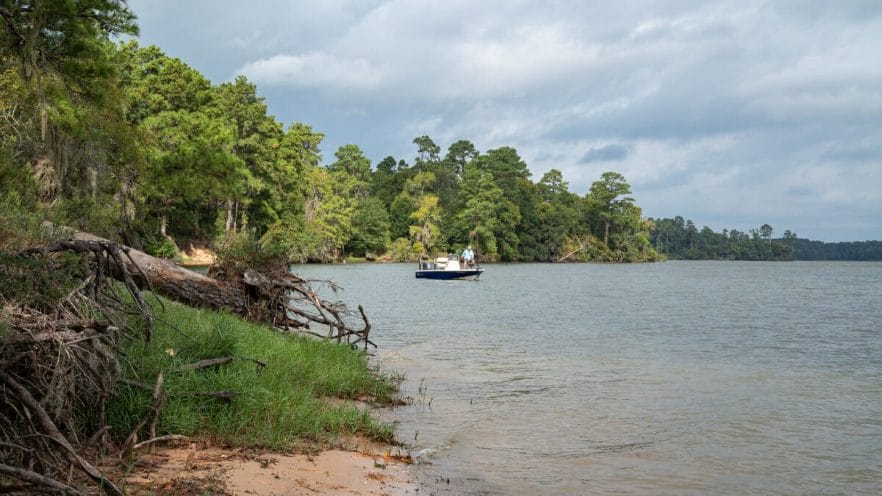 Fifty miles north of Houston you'll find Sam Houston National Forest, one of only four national forests in Texas.
The 128-mile long Lone Star Hiking Trail makes this a perfect hiking day trip from Houston.
The area's mild climate means hiking is possible year-round!
Camp in one of three developed campgrounds offering showers and restrooms and proximity to hiking and biking trails and lake recreation.
Rent canoes and paddleboats at Double Lake, a 24-acre lake perfect for swimming, fishing, and picnicking along the shores.
Find convenient boat access at Scott's Ridge Day-Use Area, a public boat ramp on Lake Conroe.
Fishing is plentiful in Lake Livingston, and with the right permit, hunting deer and small game is also an option.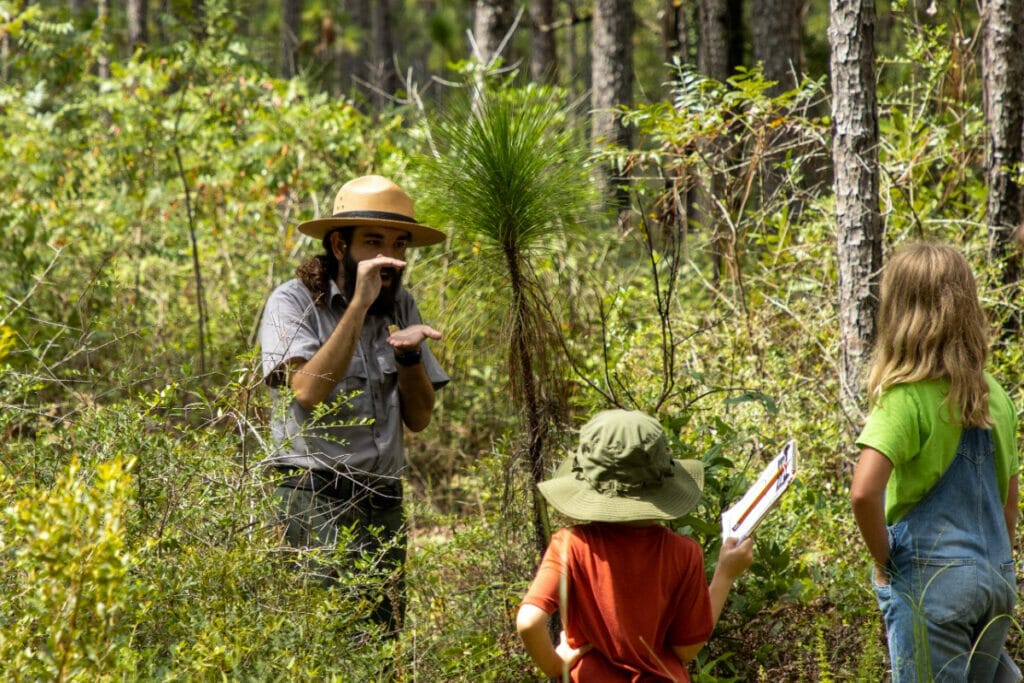 There's no better day trip for nature lovers than Big Thicket National Preserve.
One hundred thousand acres of land protect nine distinct ecosystems, home to an incredible diversity of wildlife.
From forests to bayous, discovery and exploration are on the to-do list!
Hike through nearly 40 miles of varied landscapes, paddle through creeks, bayous and the Neeches River, take a guided nature walk with a park ranger, or camp out in the vast woods.
It's a paradise of natural land and a must-do for outdoorsmen – and women!
At just an hour and a half from Houston, it's a convenient way to get out of the bustle of the city and take in the beauty of Mother Nature!
Bordering Louisiana but entirely Texan, the city of Beaumont is known as the birthplace of the modern oil industry, with the first major oil discovery happening here in 1901.
Today, the city is home to more than a dozen museums!
One of its most popular is Spindletop-Gladys Boomtown Museum, a recreation of the town depicting life at the start of the oil boom in the early 1900's.
From history, to art, to the outdoors, Beaumont has a little something for everyone!
After you've checked out a few of the city's museums, peruse the town's murals, sculptures, and street art.
Recharge at the free Beaumont Botanical Gardens or traverse the boardwalk at Cattail Marsh wildlife refuge.
Feeding the alligators at Gator Country Adventure Park is a favorite for families!
Plenty of bars, pubs, breweries, restaurants, bakeries, and cafes will satisfy any craving from a long day of exploration!
Don't forget to snap a family selfie of Big Beau, a gigantic roadside gator attraction, on your way in or out of the city!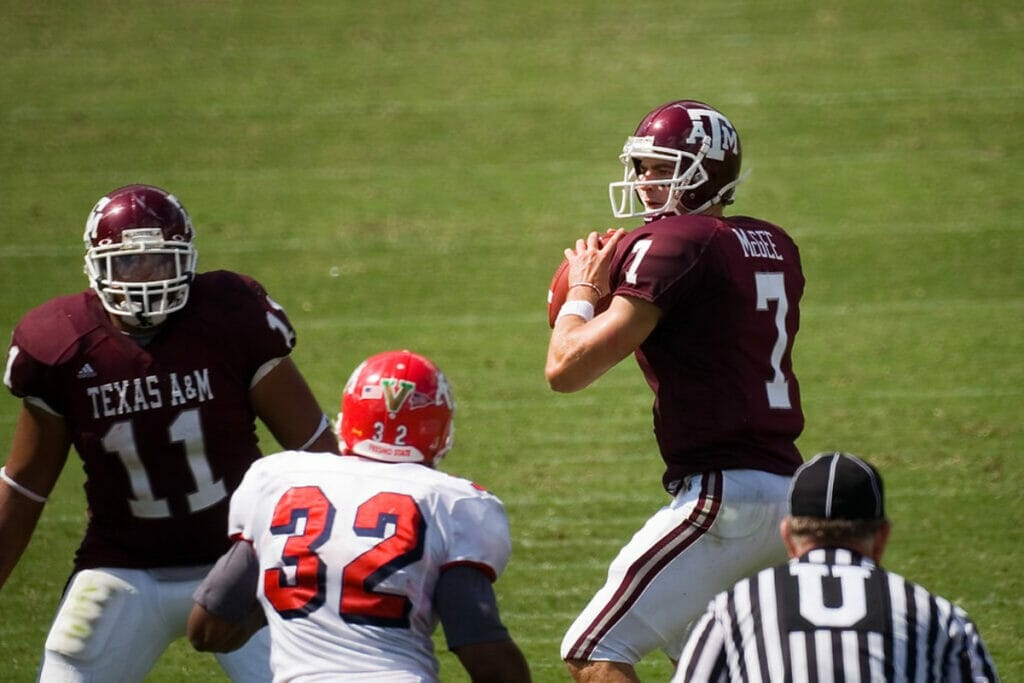 Families can find plenty to do in College Station, a well-known Houston, Texas day trip.
Attend a football game at Kyle Field, play laser tag or mini golf at Grand Station Entertainment Center, or experience the nightlife in the area's popular sports bars and clubs!
Delve into a bit of history at the George H.W. Bush Presidential Library and Museum where you can see a slab of the Berlin Wall and a replica of the Oval Office!
Military enthusiasts will enjoy viewing the tanks and uniforms of WWI and WWII soldiers at the Museum of the American GI.
And don't forget to make a pit stop at the Selfie Museum to find "the most instagrammable place in College Station!"
Enjoy plentiful wildlife-related recreation on 55,000 acres at McFadden National Wildlife Refuge, the largest remaining freshwater marsh on the Texas Coast.
Fishing, crabbing, hunting waterfowl, wildlife watching, and photography are all popular here.
Open from sunrise to sunset, convenient restroom facilities are available.
It's a quiet place to disconnect and appreciate unspoiled natural beauty!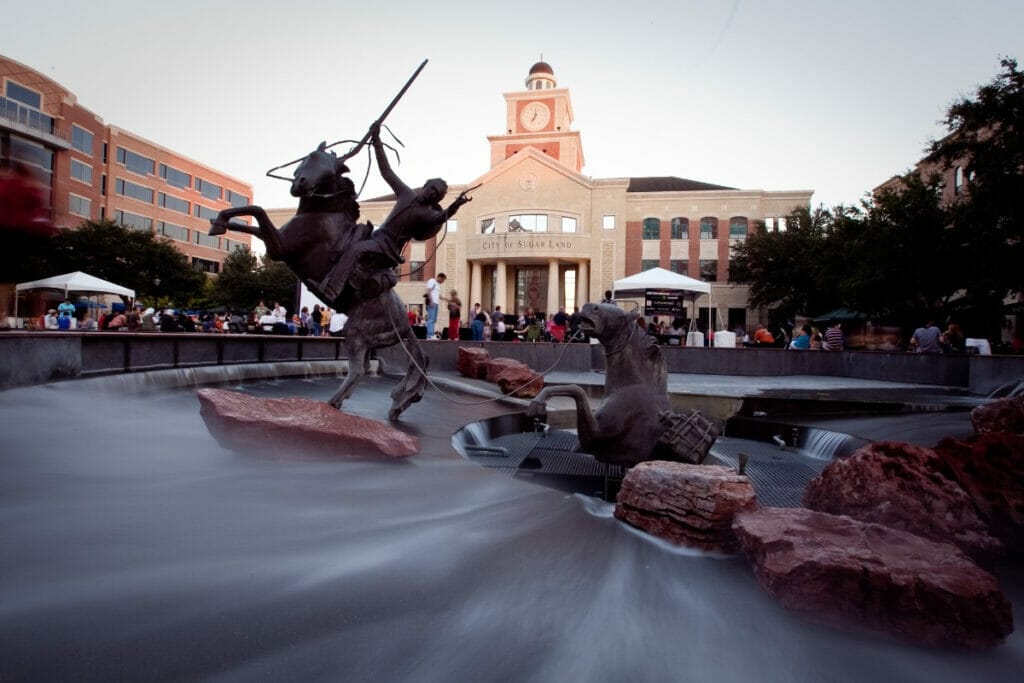 Just twenty minutes from downtown Houston, Sugarland is close to all the big city amenities but friendly like a small town!
Full of family friendly recreation, this is a day trip for making memories!
Explore the outdoors at 750-acre Cullinan Park, drink and dine on amazing food options and enjoy live music at Sugarland Town Square, take in a performance at state-of-the-art Smart Financial Center, catch a ball game at Constellation Field, or take advantage of over 30 shopping areas featuring everything from established retailers to small boutiques!
Children will love the Houston Museum of Natural Science at Sugarland, with its saltwater aquarium education shows in the Digital Dome Theater!
Several golf courses and plenty of parks for hiking and cycling provide outdoor opportunities for any preference!
Art and culture, sports and outdoor recreation, shopping and dining, and attractions of all kinds make Sugarland the ultimate Houston day trip idea.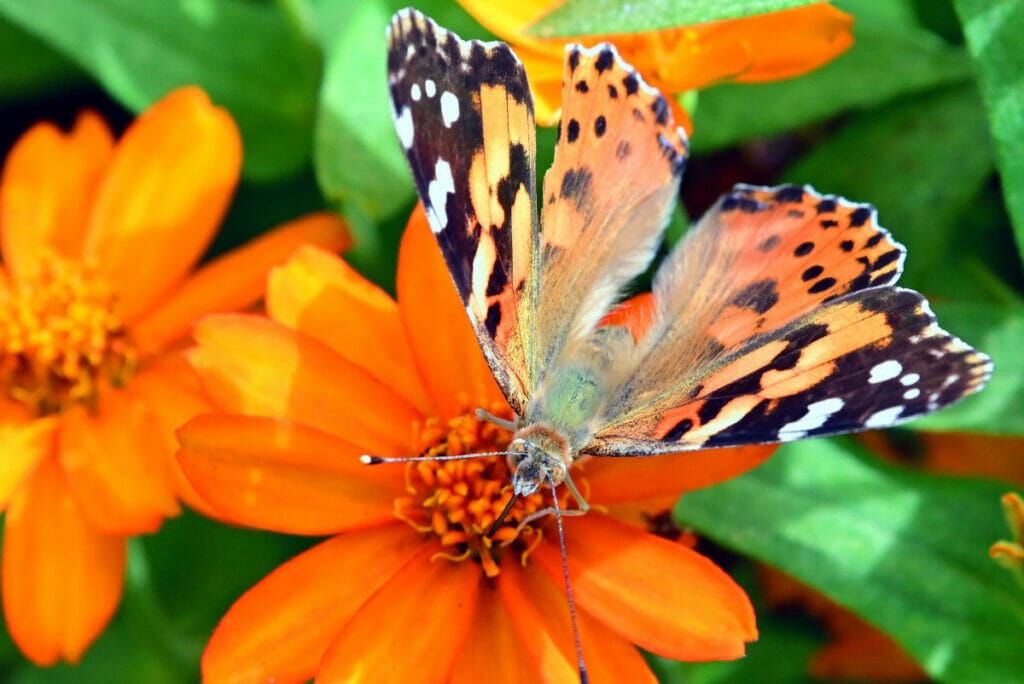 For a quick adventure enjoying the outdoors, head over to Spring, Texas where you'll find lots of family friendly attractions to keep you busy!
Start your day at the Spring Creek Greenway where natural history programs and wildlife exhibits will delight the kids and the grownups!
Walk or bike the trails, fish in the pond and let the little ones burn off extra energy at the playground!
For a quieter outdoor experience, roam the 300 acres of Mercer Botanic Gardens and view the beautifully cultivated plants and the butterflies and birds who call the gardens their home.
Avid golfers will love Cypresswood Golf Club featuring an 18-hole course and offering lessons and hosting tournaments with a pro shop on site.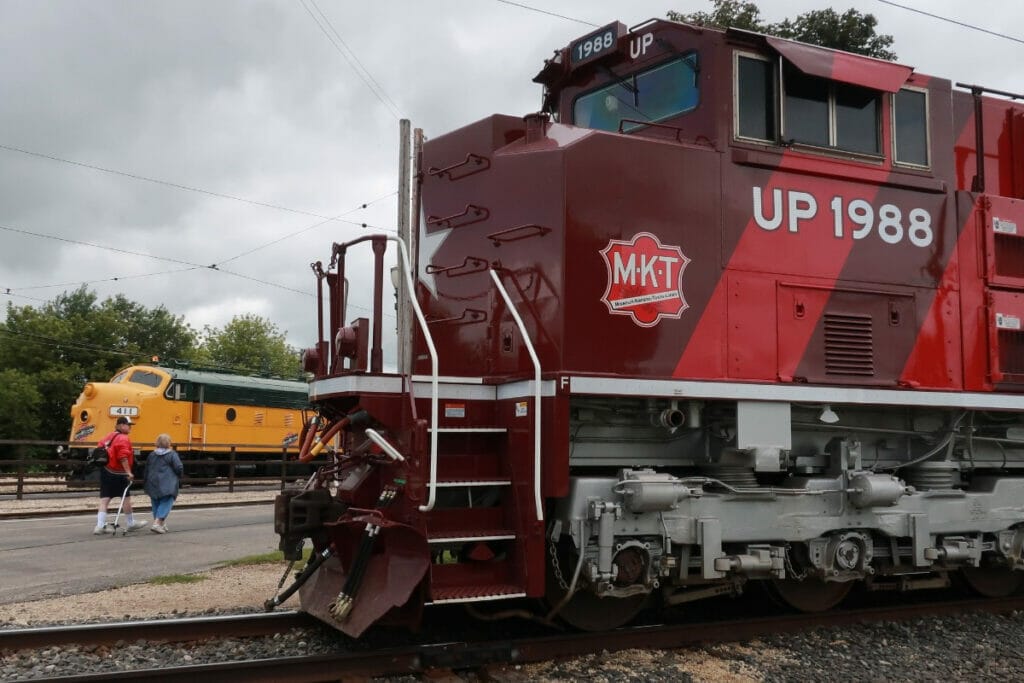 Old town heritage is alive and well in Katy, a town just 30 minutes west of Houston.
Spend the day browsing the city's two main museums, the Railroad Museum and the Katy Heritage Museum.
Set in a restored depot, a visit to the MKT Railroad Museum is like stepping back in time!
Train related exhibits will help kids appreciate the way things used to be!
Perfectly sized for a short visit and with a casual atmosphere, even toddlers can enjoy this museum!
They'll love the red caboose that greets them!
Dive into a bit of Katy history at the Katy Heritage Museum.
Situated inside Katy Heritage Park, the area is a perfect place to spend a few hours.
Stroll past the historic homes and post office, people watch at the quaint gazebo, and delight in small town relics of times past, like model-T cars, old farm equipment, and even a telephone exchange!
You'll feel like you've been transported a hundred years into the past!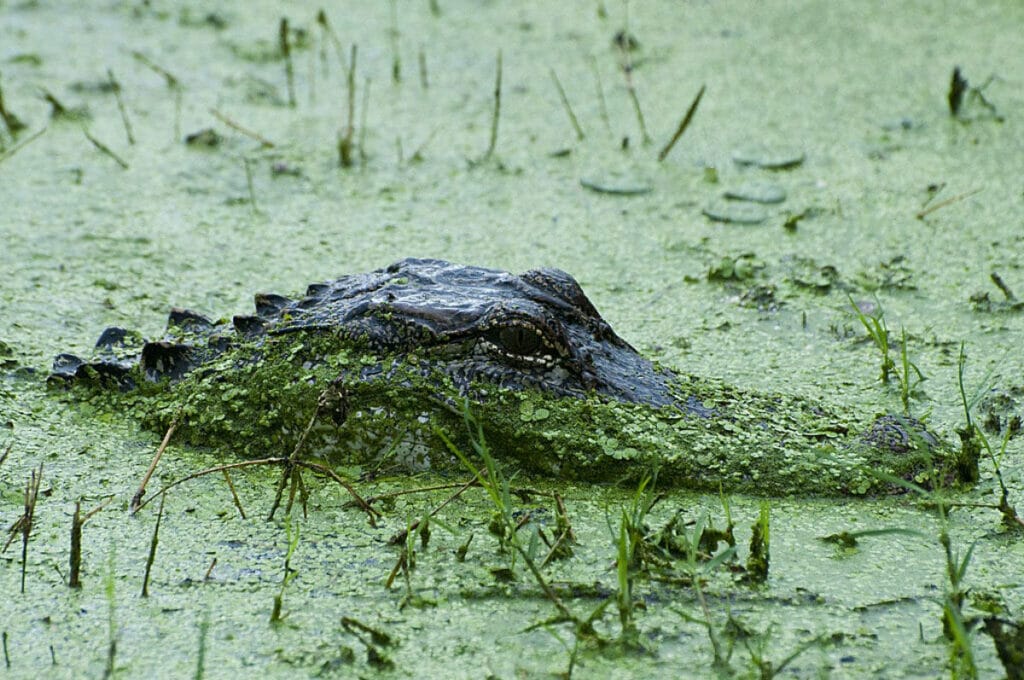 Want to see an alligator up close?
Then Brazos Bend State Park is the place to be!
Catch a glimpse of a variety of animals at this nearly 5,000-acre park preserve.
Alligators, bobcats, raccoon, deer and more – you'll see them all, some even up close!
Fish, hike and camp – there's even bathrooms and shower stalls.
Make sure to get your reservation as this place is close to Houston and super popular with the locals!
Kids will love peering through the telescopes in the observatory!
Make sure to call ahead to make sure the observatory is open on the day you plan to visit!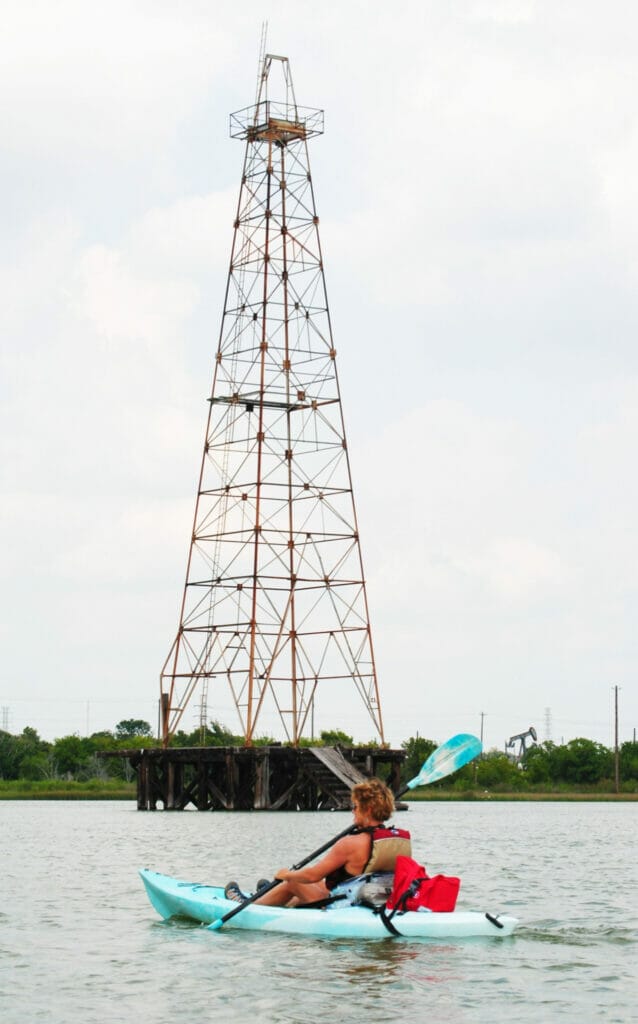 Outdoor adventure awaits in Baytown, situated in the scenic waterways of the gulf coast Texas region.
The San Jacinto River provides the perfect place for boating, fishing, and kayaking.
Bird lovers will be amazed at the 300 species of birds found at the Baytown Nature Center, an official site on the Great Texas Coastal Birding Trail.
Plenty of parks offer trails for walkers and joggers, and many of them incorporate coastal areas like boat ramps and fishing piers.
For some family fun, head over to the city's two waterparks!
7-acres of pools, slides and lazy rivers will keep everyone in the family busy at Pirate's Bay Waterpark!
But if something a little smaller is more your size, try Calypso Cove!
At only $5 per person, it's budget friendly, too!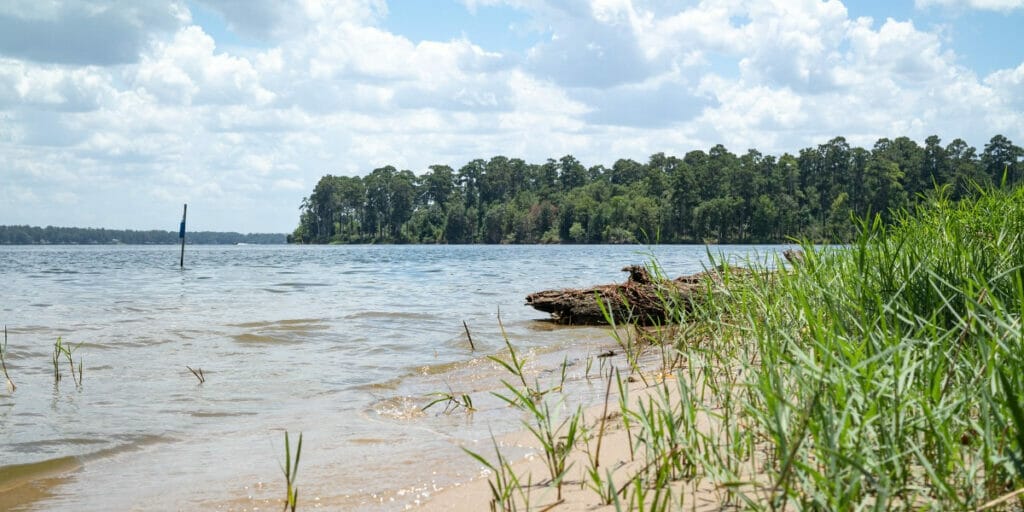 As the fastest growing city in Texas, and bordered by Lake Conroe and state and national parks, Conroe, Texas is one of the best day trips from Houston to find city life and scenic views all in one spot!
Boating, fishing, and watersports abound in the 22,000 acres of Lake Conroe.
Bring your own boat, hire a guide, or rent a boat from the many options available in the area.
Lakeside dining is plentiful and a great way to end a day trip on the lake.
If you'd rather stay on land, downtown Conroe is the place to be!
Entertainment, restaurants, antique shopping, breweries, theaters, and a unique arts scene bring the community to life!
Plenty of live music has earned the city the designation of Music Friendly Community by the state of Texas!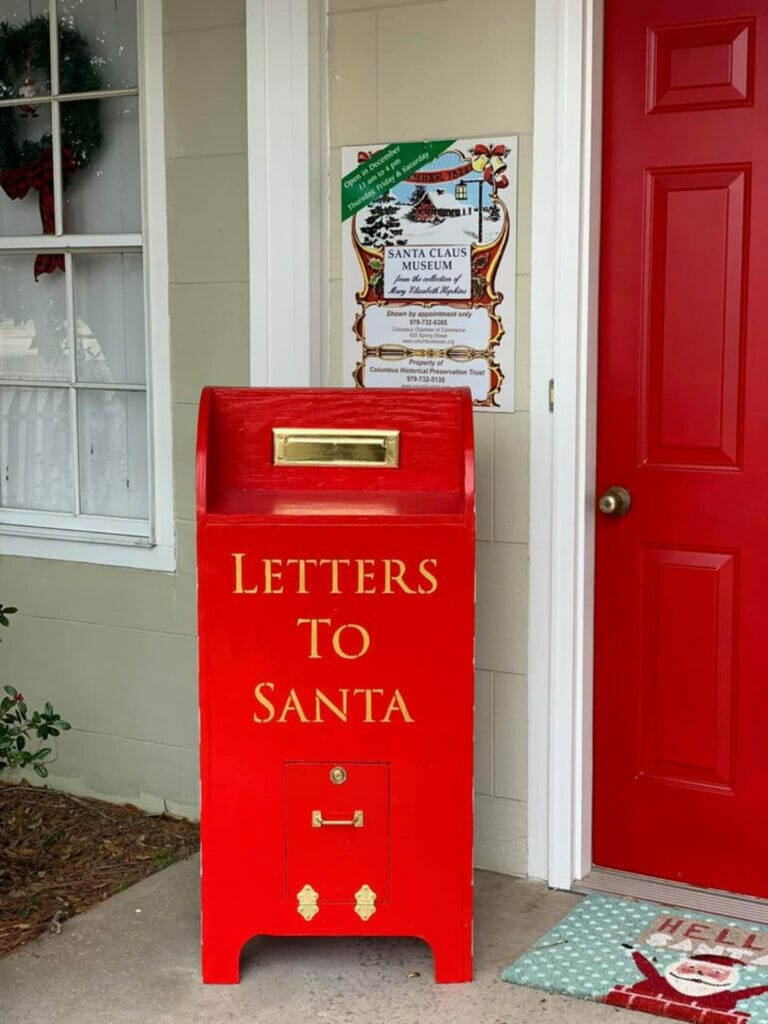 Take a break from big city living and escape to a relaxing small town with a rich history full of Southern charm!
Columbus is a place where people still wave to their neighbors and give a friendly hello to a stranger.
Its natural rolling hills are perfect for bikers, walkers, and joggers.
Fish, boat, canoe, or kayak on the Inland Paddling Trail, or hit the links at Columbus Municipal Golf Course (watch out for the ducks who call the pond on hole #8 their home!)
Enjoy a day out at the Columbus Country Market, a community event supporting local farmers, craftspeople, and other vendors.
Held March through November on the last Saturday of the month on the Courthouse Square from 9am until noon, live music and ready-to-eat food draw locals and out-of-towners alike!
Spend a day on the river on the 6.5-mile Texas Paddling Trail where you'll see a variety of birds, turtles, and wildflowers!
Visit the Santa Claus Museum, grab a drink at a local pub, brewery, or winery, or take a tour of the beautiful, mature Live Oak trees that dot the city!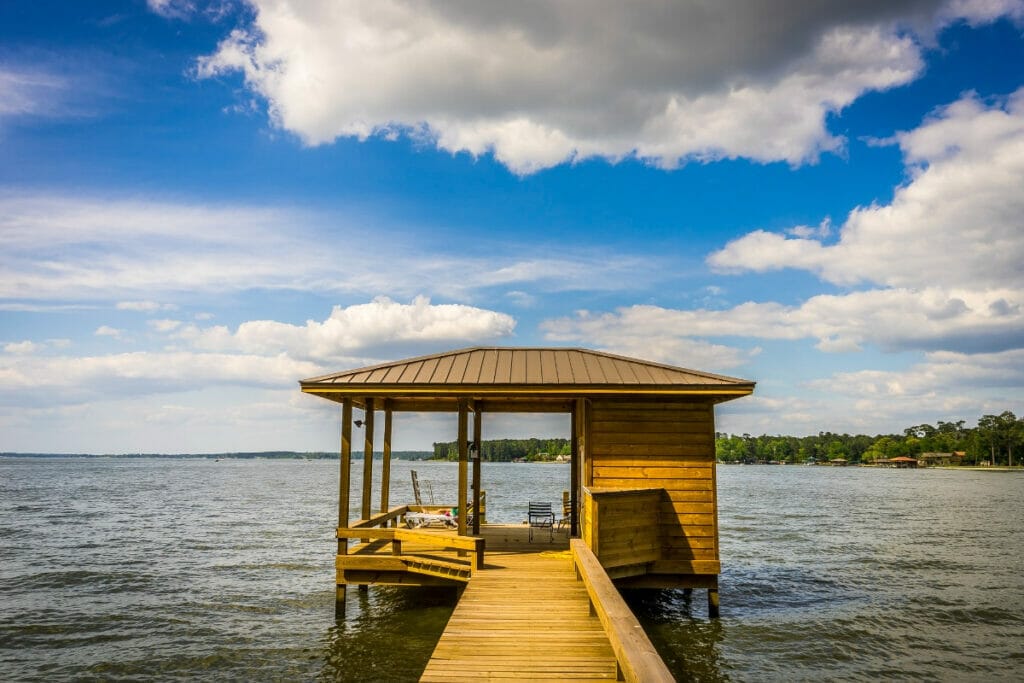 Just 80 miles north of Houston, Lake Livingston is a great place for a lake day trip!
As the second largest lake in Texas and with 450 miles of shoreline, Lake Livingston is never crowded!
Over 5,000 campsites and 100 boating ramps can be found in the parks surrounding the lake.
Numerous nearby dining options will please any palette!
Fish, boat, jet ski, sail, camp and enjoy the abundant wildlife found all around Lake Livingston!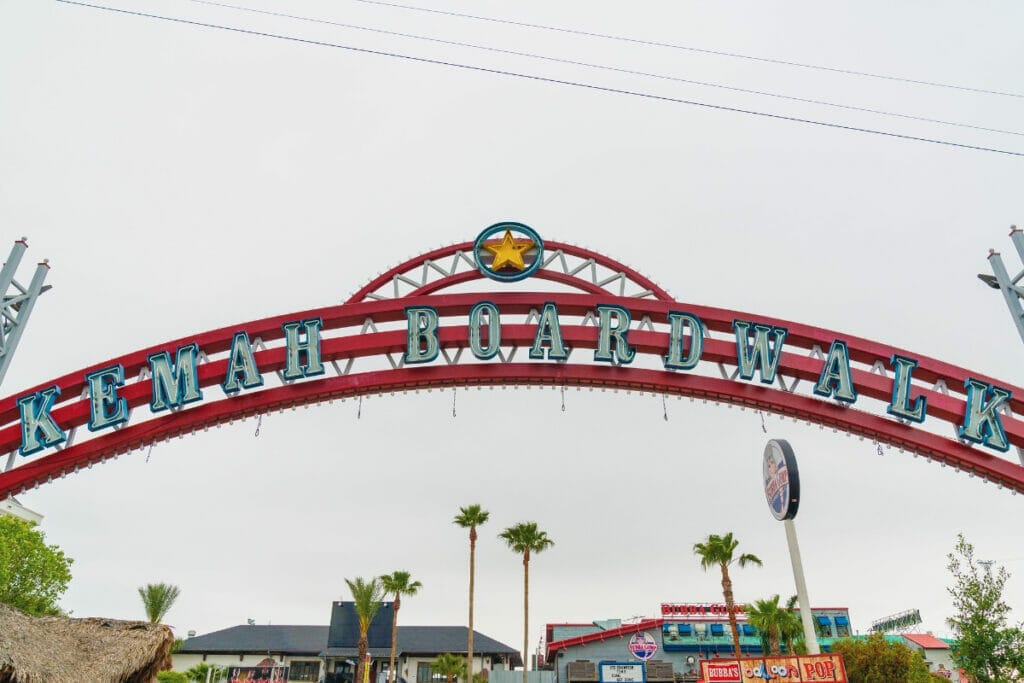 Bring the whole family out to this 40-acre waterfront entertainment area!
Kids will love the amusement park rides, like the roller coaster, ferris wheel and carousel!
Stroll the boardwalk and stop at the viewing stations to peer out over the water as the boats float by or take a boat ride for yourself!
Several restaurants line the boardwalk, like the popular Flying Dutchman!
Make dining reservations as the area can get busy, especially on weekends and holidays!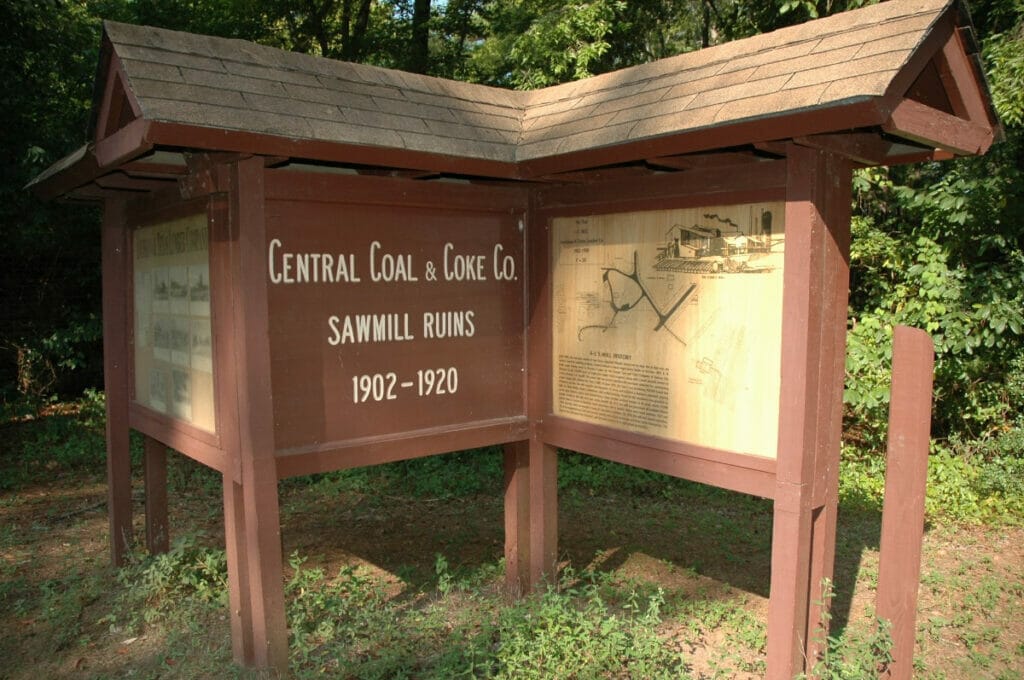 160,000 acres of East Texas woodlands, wildlife habitat, streams and recreation are just waiting to be explored at Davy Crockett National Forest!
Ratcliffe Lake Recreation Area provides areas for picnicking, swimming, boating, fishing and hiking.
Hike the 20-mile-long Four-C National Recreation Trail or horseback ride on the Piney Creek Horse Trail.
Those seeking solitude will love the Big Slough Wilderness Area, free of modern development and the perfect spot for primitive experiences.
Wildlife viewing is abundant here, including the endangered red-cockaded woodpecker which live in a carefully managed habitat within the forest.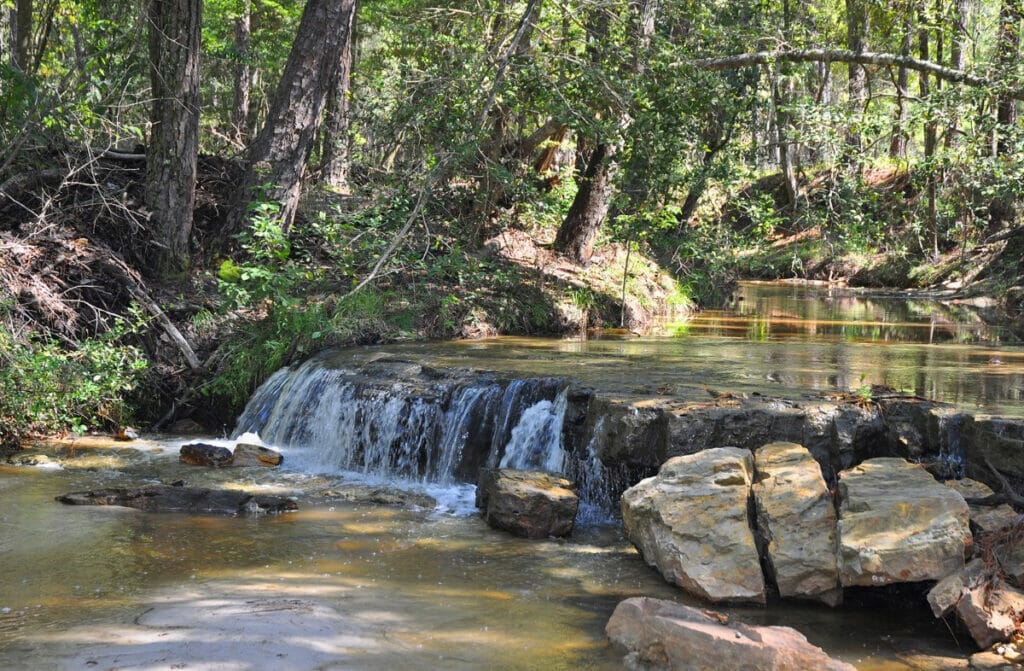 Located in the heart of East Texas, Angelina National Forest is one of four national forests in the state and an absolute utopia for outdoor lovers!
Over 153,000 acres of forest await exploration with mild temperatures that draw visitors year-round.
Fishing, boating, and water sports are popular in Sam Rayburn Reservoir and Bouton Lake.
Two recreation areas, Caney Creek and Sandy Creek, offer places to camp and picnic, and visitors can enjoy the campfire theater at Caney Creek, too!
The 5 ½ mile Sawmill Hiking Trail is the perfect length for recreational hikes.
Wildlife enthusiasts will love exploring the variety of birds, waterfowl, and forest animals in the 20,000 acres of Bannister Wildlife Management Area.
It's the perfect spot to disconnect from the screen and reconnect with nature!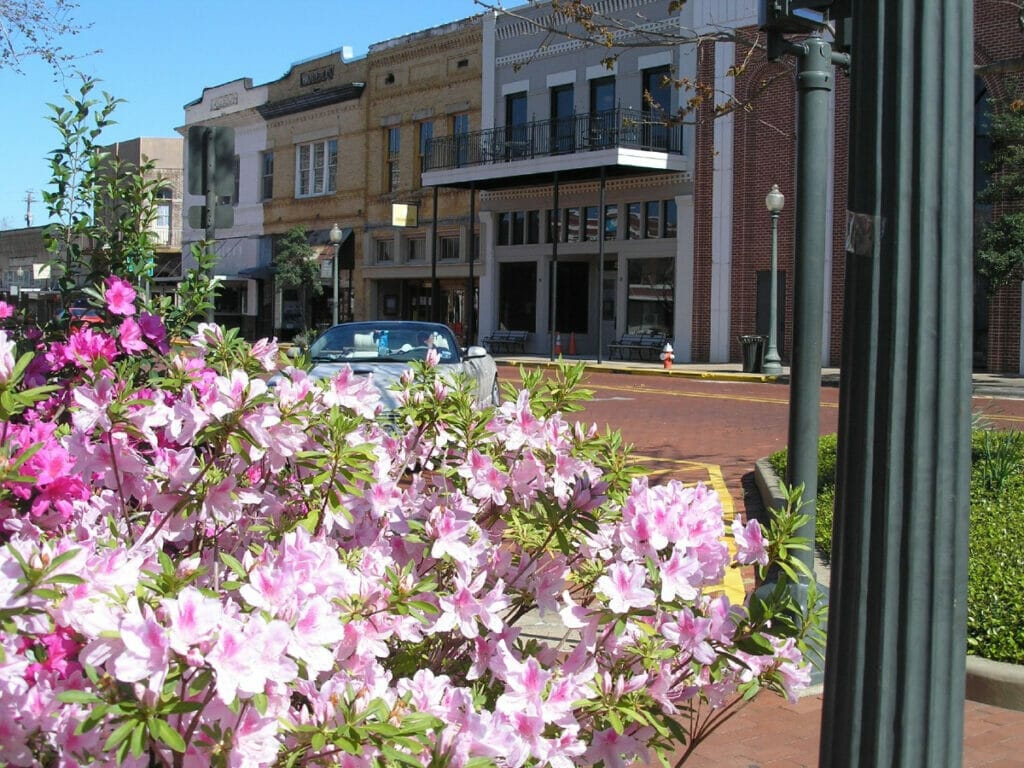 There's no better place for an old-fashioned day trip than Nacogdoches, the oldest town in Texas!
Stroll leisurely through the red brick streets of historic downtown or hike miles of trails that once served as trade routes for Native Americans.
Sip your way through the city on the Wine, Whiskey and Brew tour, antique and dine through downtown at any number of family-owned shops and restaurants, or enjoy the outdoors at various parks, rivers, creeks, lakes, and sports venues.
History lovers will appreciate the historical landmarks and museums that trace the history of Texas and Nacogdoches.
Families can come together at the many family-friendly attractions, like Camp Tonkawa Springs RV Park, Splash Kingdom waterpark and Ellen Trout Zoo.
However you're looking to unwind, you can find it here in Nacogdoches!
If a more off-the-grid beach day trip is what you're looking for, head down to Magnolia Beach, a peaceful community with a small-town feel.
Without the bells and whistles (and tourists!) of some of the larger surrounding beach towns, you can bring your RV and camp for free right on the beach!
Pro tip: Fill up on gas just before you reach the town and bring plenty of food and snacks with you for your beach day since there aren't many stores or restaurants in the vicinity!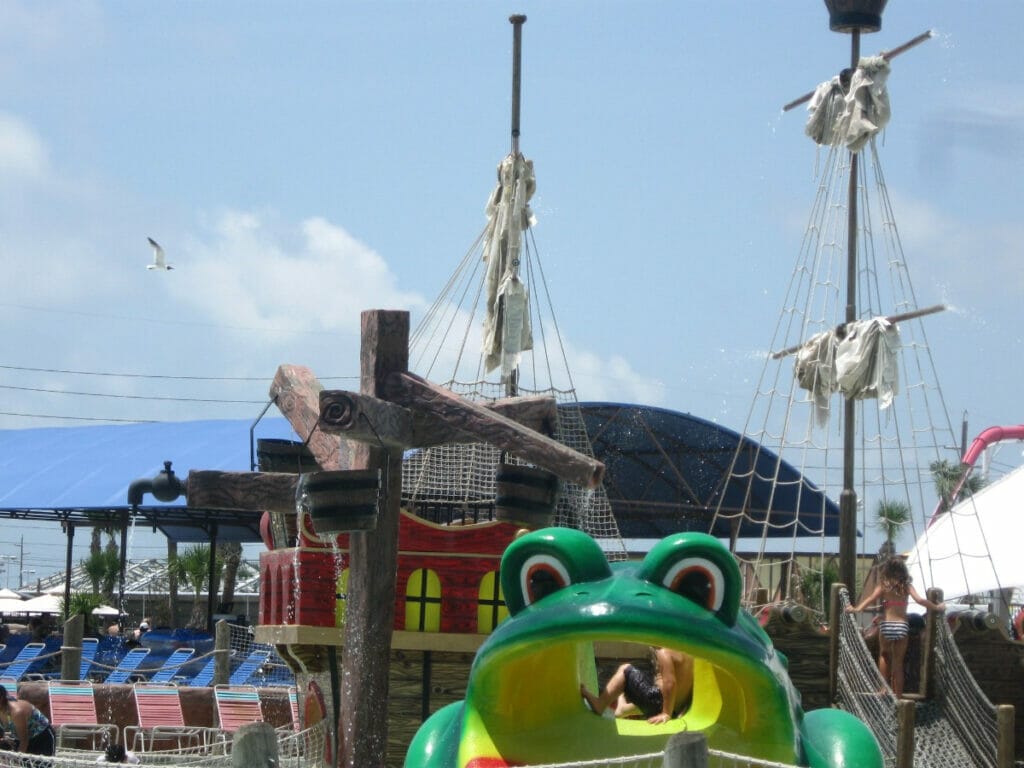 New Braunfels is a year-round family friendly getaway and one of the best day trips from Houston.
Home to Schlitterbahn, one of the most popular water parks in Texas, Natural Bridge Caverns, the largest cavern in Texas, and Twisted Trails, a 4-story ropes course, there's something for everyone here!
Watersports abound at Texas Ski Ranch, and tubing and fly fishing are popular activities in the Comal and Guadalupe Rivers.
Beer lovers will enjoy the city's three breweries!
The local Gruene district is a great place for shopping, restaurants, and live music!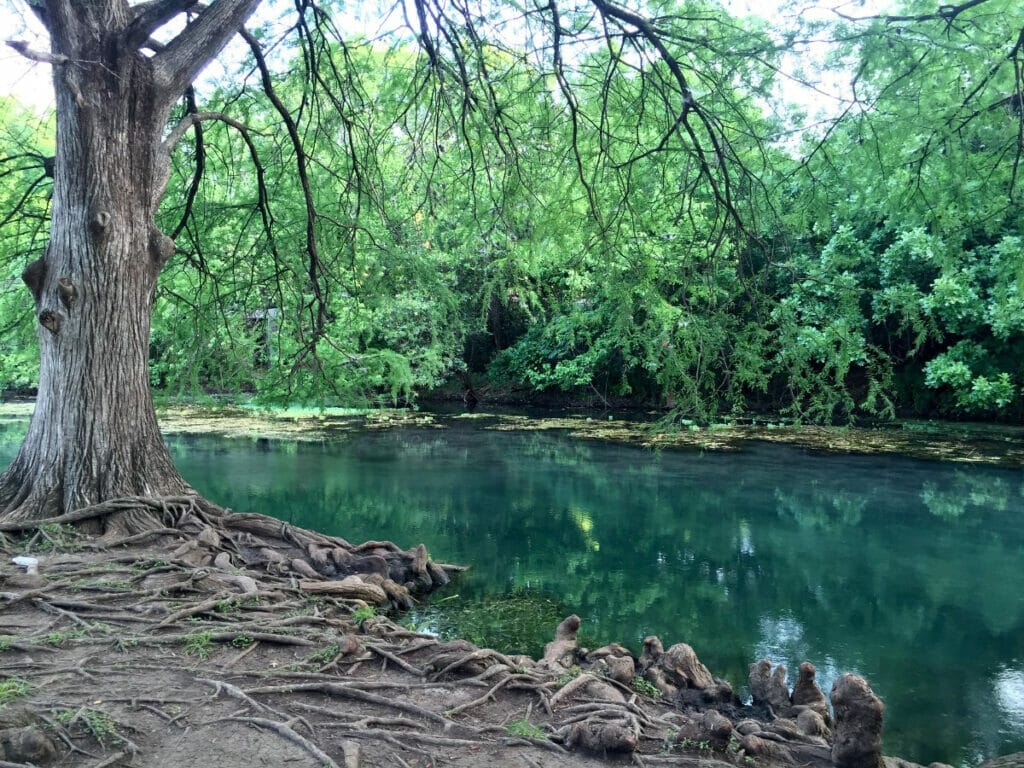 If a day spent on the river is what you're after, a visit to San Marcos is just what you're looking for!
Enjoy tubing, kayaking, canoeing and one of the most popular attractions, clear-bottom boat rides!
850 acres of natural area at Rio Vista Park provide fantastic hiking and biking spots, making San Marcos a perfect hiking day trip from Houston!
Explore the underground world of Wonder World Cave!
Spend the afternoon shopping in downtown and, for a quirky experience, hunt for all ten of the 7-foot-tall mermaid sculptures, representing the city's culture!
Discover this wonderful oasis, known as the best kept secret on the Texas Gulf Coast.
Known world-wide for fishing, hunting, birding and kayaking, Port O Connor is one of the best Houston day trips for finding peaceful respite from everyday life!
Matagorda and Espiritu Santo Bays are full of a wide variety of fish.
Consider enlisting the help of a professional fishing guide to get the most out of your fishing excursion!
For the best bird watching, start early and head to places like Nature Park at Boggy Bayou and King Fisher Beach.
Interact with the coastal habitat while kayaking, or paddleboard at a relaxed pace on the Port O Connor Paddling Trail which will drop you off in the Matagorda State Park where you can camp for the night!
(Make sure you have the proper permits and gear to camp!)
Whether a beginner or an avid adventurer, the calm waters of Port O Connor are perfect for leisure or adventure!
24. Georgetown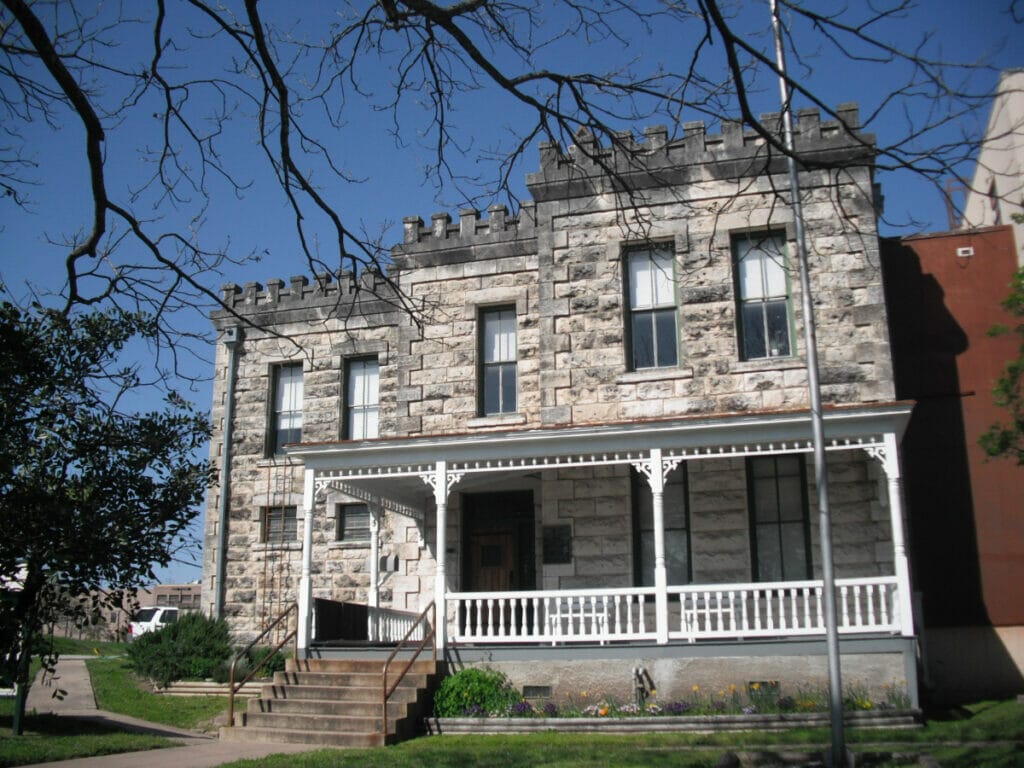 Where can you find "the most beautiful town square in Texas?"
Right here in Georgetown!
Take a casual stroll through historic downtown and view its Victorian architecture, including the Old Williamson County Jail and the courthouse dating back to 1911.
Get your dose of vitamin D on the waters of Lake Georgetown, a 1200-acre lake known as one of the best fishing areas in the region and a great place for boating, water skiing, fishing, camping, and swimming.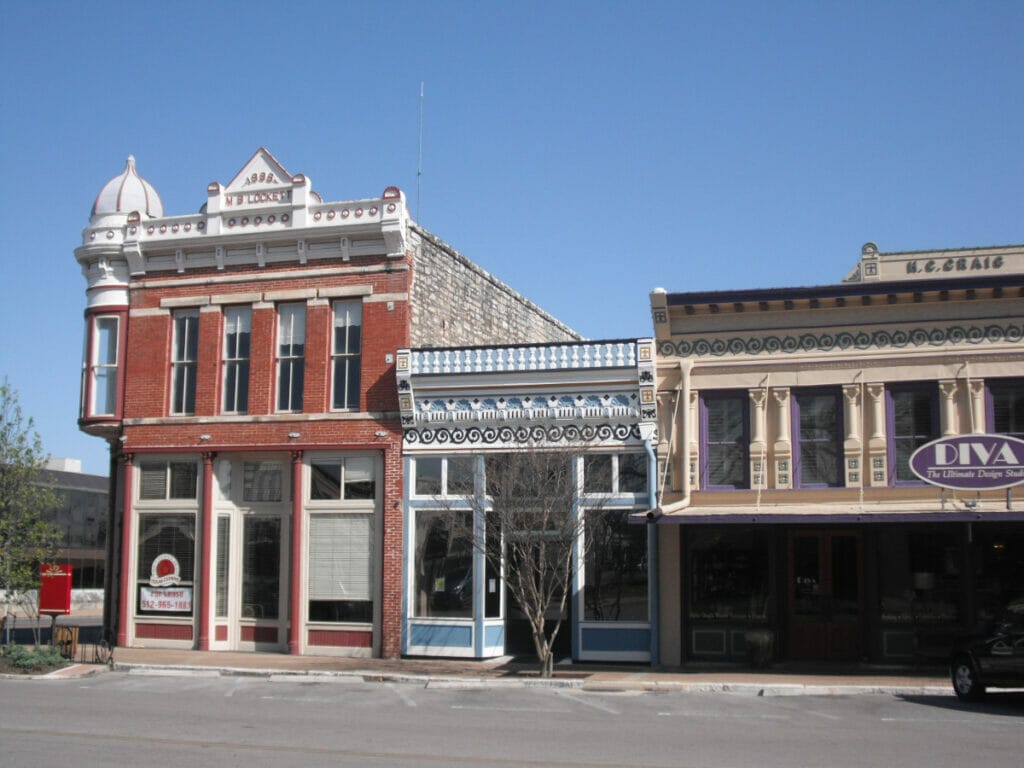 If swimming holes are more your style, make a splash at Blue Hole Park!
Open from 5am – 10pm, this scenic lagoon on the South San Gabriel River is a preferred summer wading spot for locals!
End your day trip with a tour of Inner Space Cavern, a vast "living" cave with hundreds of stalactites and ever-changing formations, and one of the best-preserved caves in Texas!
25. Round Rock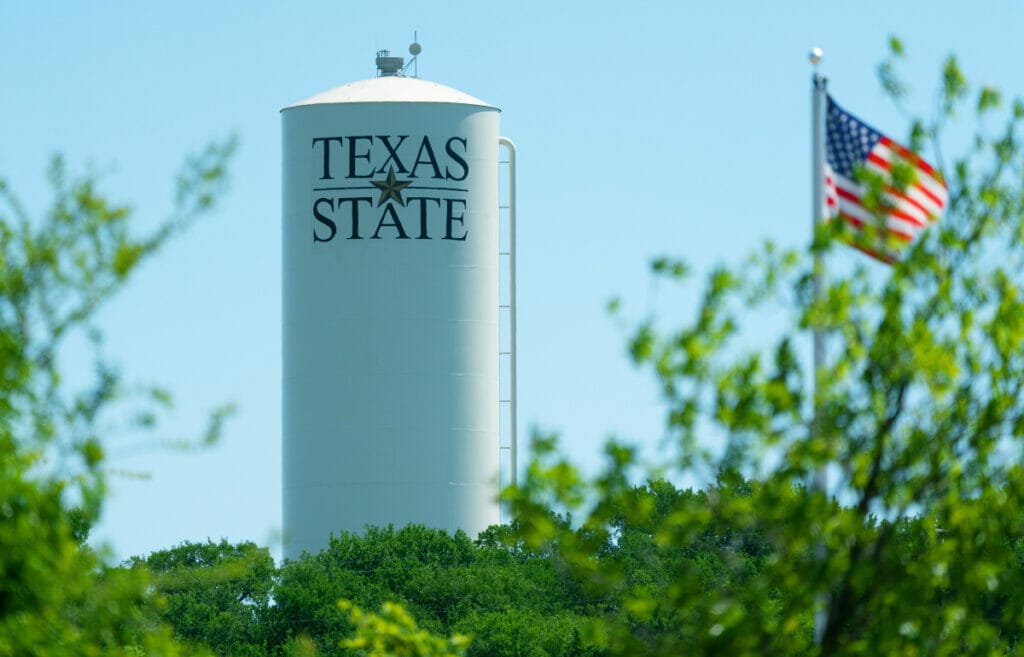 Boasting the largest indoor water park in the country – Kalahari Resorts and conventions – Round Rock, Texas is one of the most fun day trips from Houston there is!
This 1.5 million square foot resort includes 30 waterslides, 20 pools, restaurants, an indoor adventure park, and artisan style retail outlets.
You could spend an entire day in Round Rock and never have to leave the resort!
But you'd be missing out if you didn't experience the rest of what the city has to offer – like legendary 2lb donuts from Round Rock Donuts, a Round Rock Express baseball game at the 11,000+ capacity Diamond Dell stadium, and the annual downtown festivals!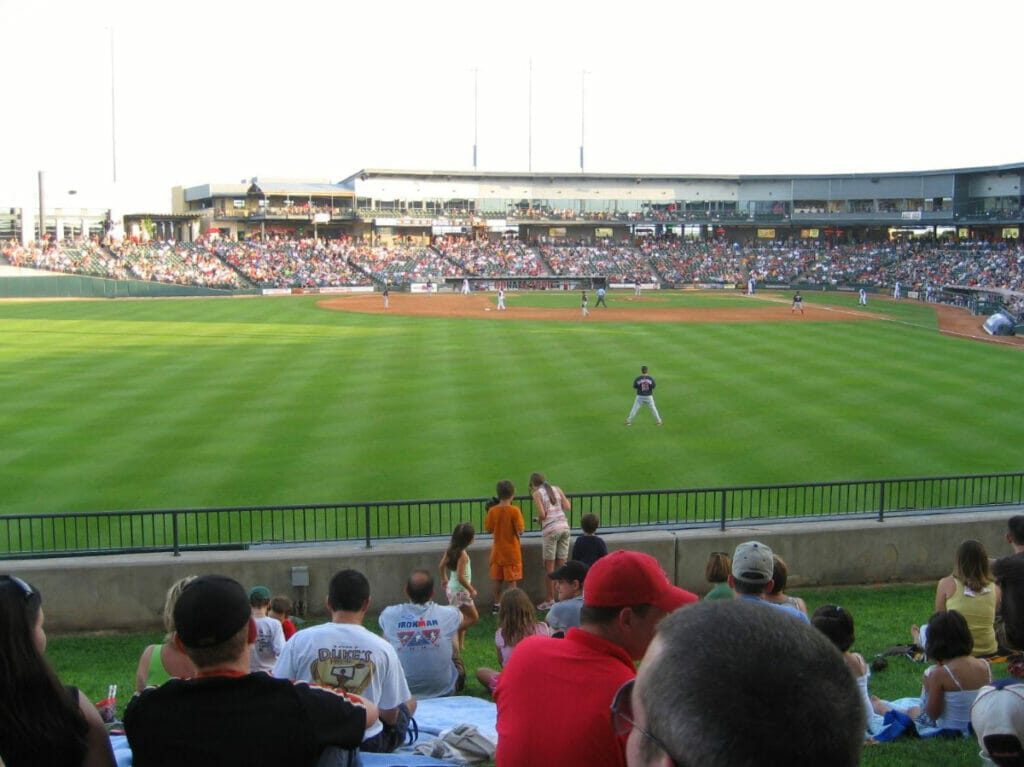 Before you leave, head over to Chisholm Trail Crossing Park to see the city's namesake – a round rock jutting from the waters of Brushy Creek.
This rock indicated a low point in the water where settlers would cross with their wagons.
If you look closely, you can even see the wagon ruts in the rocks!
26. Waco, Texas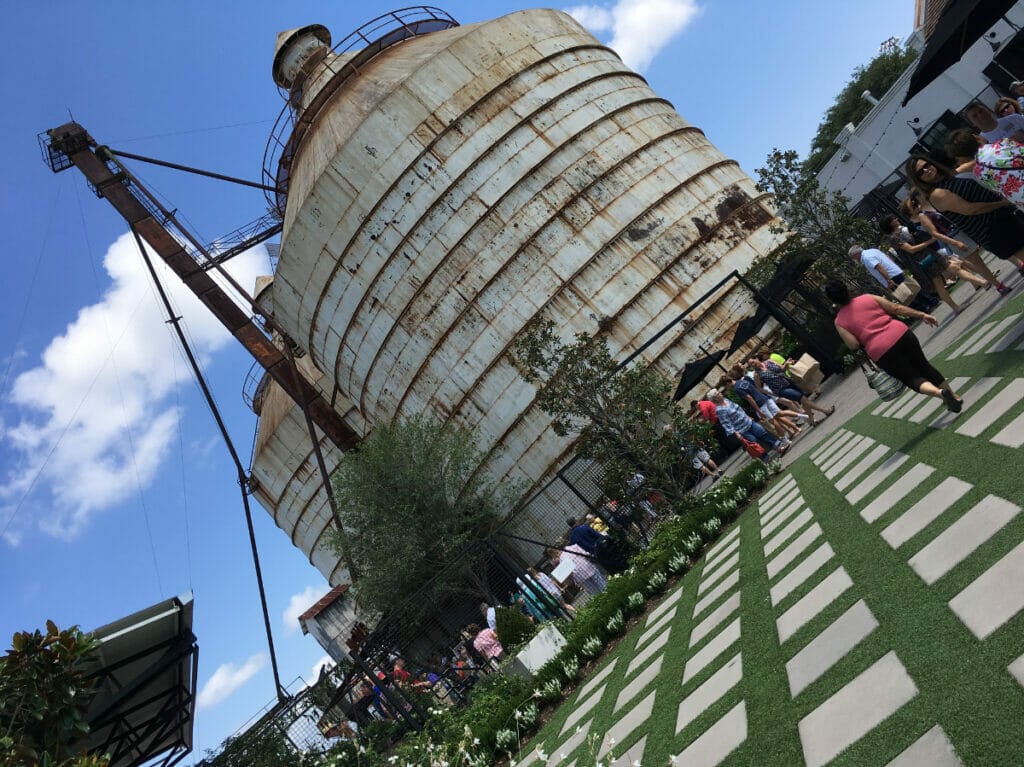 Waco, home to the famous Magnolia Market designed by Chip and Jo Gaines, has a lot more than just Fixer Upper history (though if you're interested in that, this Fixer Upper tour is the best one!)
This bustling Texas town has everything from the esteemed halls of Baylor University to the electric atmosphere of a football game at McLane Stadium to a museum dedicated to the history of American soda!
There's also plenty to do if you like the great outdoors, including walking the Cottonbelt Trail or exploring Brazos Park East.
Got kids with you?
The interactive exhibits at the Mayborn Museum Complex will keep them busy for hours, or you can enjoy the weather at the Cameron Park Zoo.
If you're into shopping, Waco is home to plenty of the best antique shops, as well as Spice Village, an incredibly colorful market selling everything from knick knacks to home decor to Texas T-shirts!
Waco is relatively walkable, filled with culture, and a great place to go on a day trip from Houston (though it is a bit lengthy at a 3 hour drive, so set off early in the morning and plan to stay until dinner to make the most of your day).
27. Cedar Creek Lake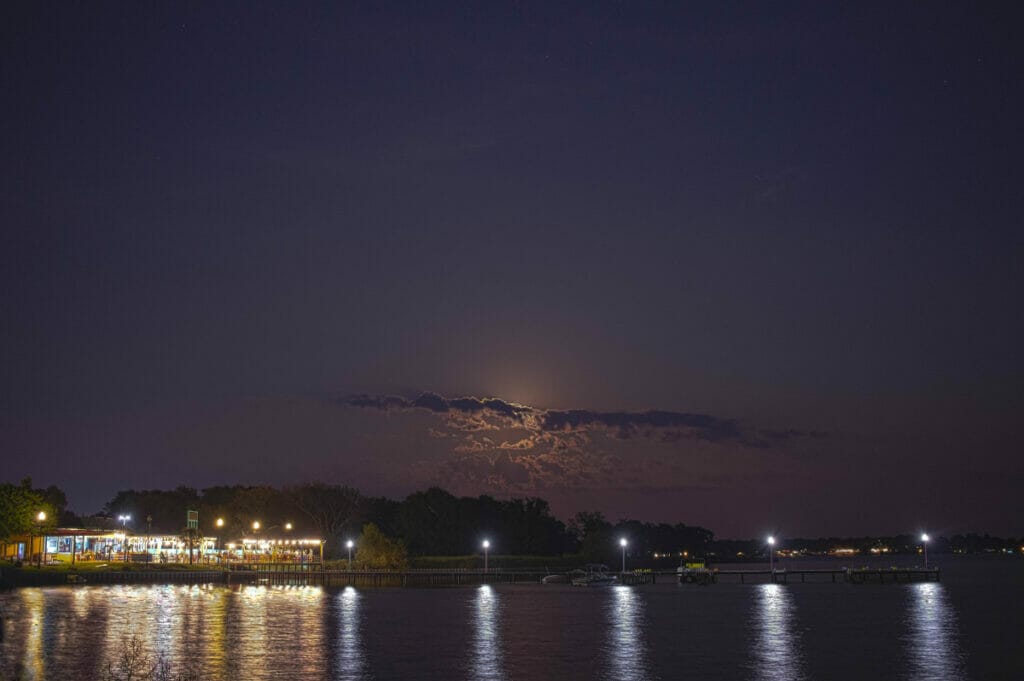 Want to get outdoors and into the fresh air?
Look no further than Cedar Creek Lake, the best day trip from Houston for anyone looking to soak in the Texas sunshine.
If you do want to hit the water, you'll feel at home here as there are plenty of boating and fishing opportunities as it's the fourth largest lake in Texas.
The lake is usually home to catfish year-round, and bass more in the springtime.
If you want to be on the water without the fishing, you can also go swimming in the coves or rent water equipment like paddle boards, kayaks, and pontoon boats.
If you prefer to stick on the shore, that's fine too, just bring a picnic and watch the world go by.
This is a great way to stretch your legs and leave the city for awhile!
Pin for Later!