If you're looking to create the perfect weekend in Houston itinerary, you might be overwhelmed by all the things to do.
While you could live in Houston for years without getting bored, it is possible to hit the main attractions in 2 days.
There are a few attractions and restaurants that are essential for you to visit!
We've gathered all these places to create the perfect weekend in Houston itinerary.
If you follow our tips, you'll enjoy a full weekend and feel accomplished!
Once you're finished with your perfect getaway make sure to put your Houston Instagram Captions to good use!
Looking for more expert Houston guides? Head here!
GET A

FREE

TEXAS GUIDEBOOK WITH LOCAL TIPS!
With 71 pages of helpful travel tips and the "best of" Texas lists, this is your ad-free key to your Texas trip.
Looking for more iconic Texas weekend getaways? Check these out!
Tips for Visiting Houston in 48 Hours
When you have limited time, you need to prioritize wisely.
If you want to spend extra time at the Space Center, consider what you can skip.
If you don't like shopping, then skip that part and spend extra time elsewhere.
Driving around Houston is pretty easy and will also save you time compared to other transportation options.
If you want to get the most fun for your money, consider buying a Houston City Pass.
These are great for some travelers!
Look at your plans for the weekend to decide what is the best option for you.
While there is a lot to do in Houston, you won't be too rushed this weekend.
Be sure to take lots of pictures and make lots of memories!
When To Plan A Trip To Houston
When planning a Houston weekend getaway, you should consider the time of year.
The summer can be hot and humid, but you'll never be far from air-conditioning.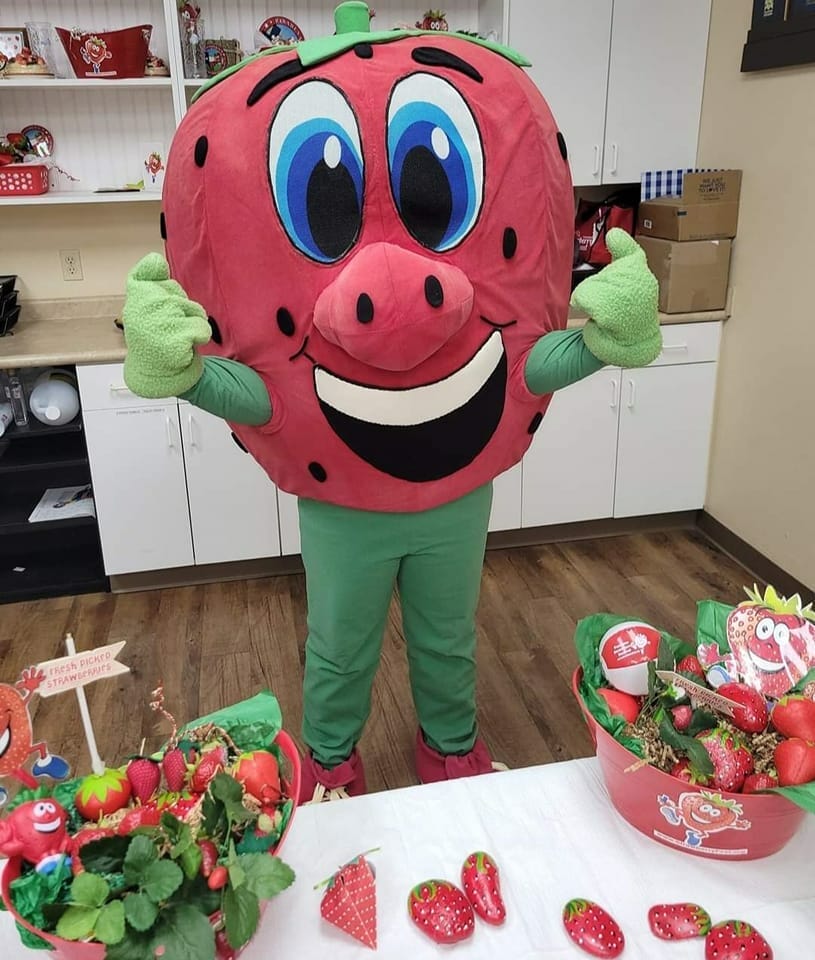 This is also a great time of year if you want to celebrate Pride, Juneteenth, or the Pasadena Strawberry Festival.
In the fall, you can expect the temperature to be in the 70s and 80s.
You also run the risk of running into hurricane weather.
But if you want to celebrate Dia de Los Muertos, enjoy the HUE Mural Festival, or visit the Texas Renaissance Festival, this is the time to go.
Their mild winters are appealing for travelers.
And the Christmas celebrations are magical!
There aren't as many tourists, so you can expect to find some discounts.
You may also find limited hours at a lot of attractions.
Spring has the best weather and the biggest crowds.
You can visit the Livestock Show and Rodeo or go to the Art Car Parade.
Where to Stay for 2 Days in Houston
Staying downtown is great if you don't have a car.
You'll be able to walk to many places and quickly get a Lyft to further away places.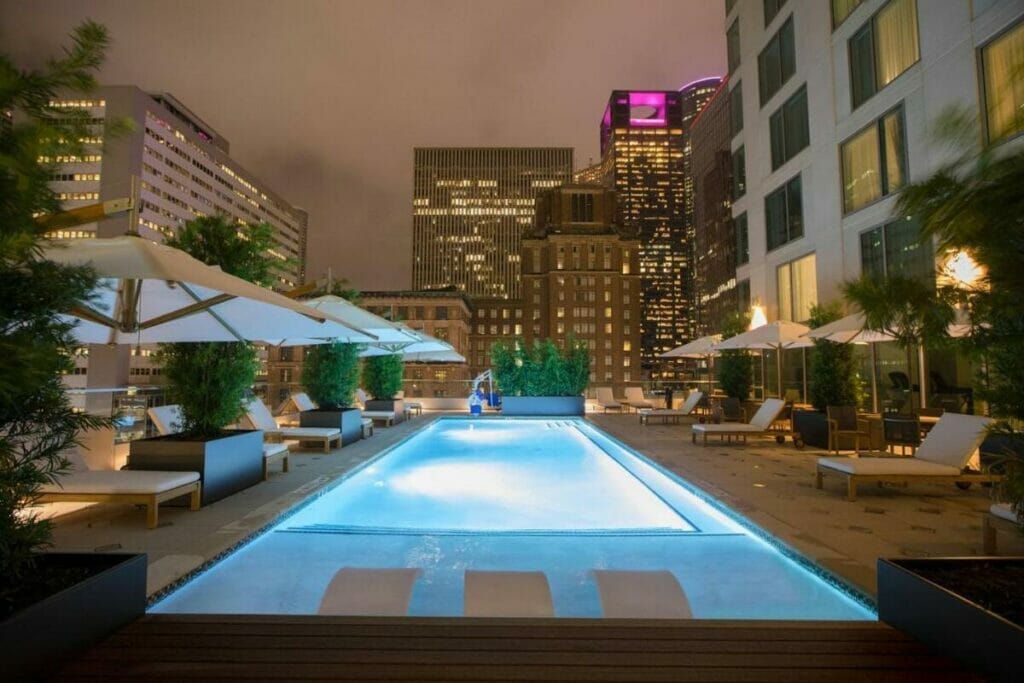 (Hotel) Autograph Collection Laura Hotel – We love that the Laura Hotel in Downtown Houston is a 6 minute walk from downtown activities and offers spacious and clean rooms as well as delicious French restaurant located inside the hotel.
(AirBnB/VRBO) Luxury Downtown Rental – This 2 bedroom luxury rental is conveniently located in Midtown near Buffalo Bayou Park, you'll be minutes away from The Galleria, the Houston Zoo, Medical Center, & the popular Turkey Leg Hut!
How to Get Around Houston in 2 Days
While Houston does have public transportation, it's not perfect.
You could take rideshares to most places.
However, like most of Texas, the best way to get around Houston is to explore by car!
If you're visiting and need to rent a car, we highly recommend Discover Cars where they find you the best car rental deals from all of the competitors (has saved us so much money!).
What to Pack for Houston in 2 Days
Before we discuss our epic weekend in Houston itinerary, we need to discuss the packing list.
Our biggest tip is to wear layers, so it's best to bring a light jacket like this one for women and this one for men.
You might get cold when you're inside.
You might also find yourself sweating when you're outside.
Otherwise, plan to pack the usual supplies.
You'll want comfortable walking shoes, Instagram-worthy outfits, and a convenient bag.
2-Day Houston Itinerary: The Full Rundown
This itinerary starts on the morning of the first day.
If you're arriving in the afternoon, you can easily adjust the schedule to meet your needs.
If you have more or less than 2 days in Houston, you may also need to adjust the amount of time you spend in each place.
No matter your schedule, this weekend in Houston itinerary can be adjusted to meet your needs!
Day 1 in Houston
Breakfast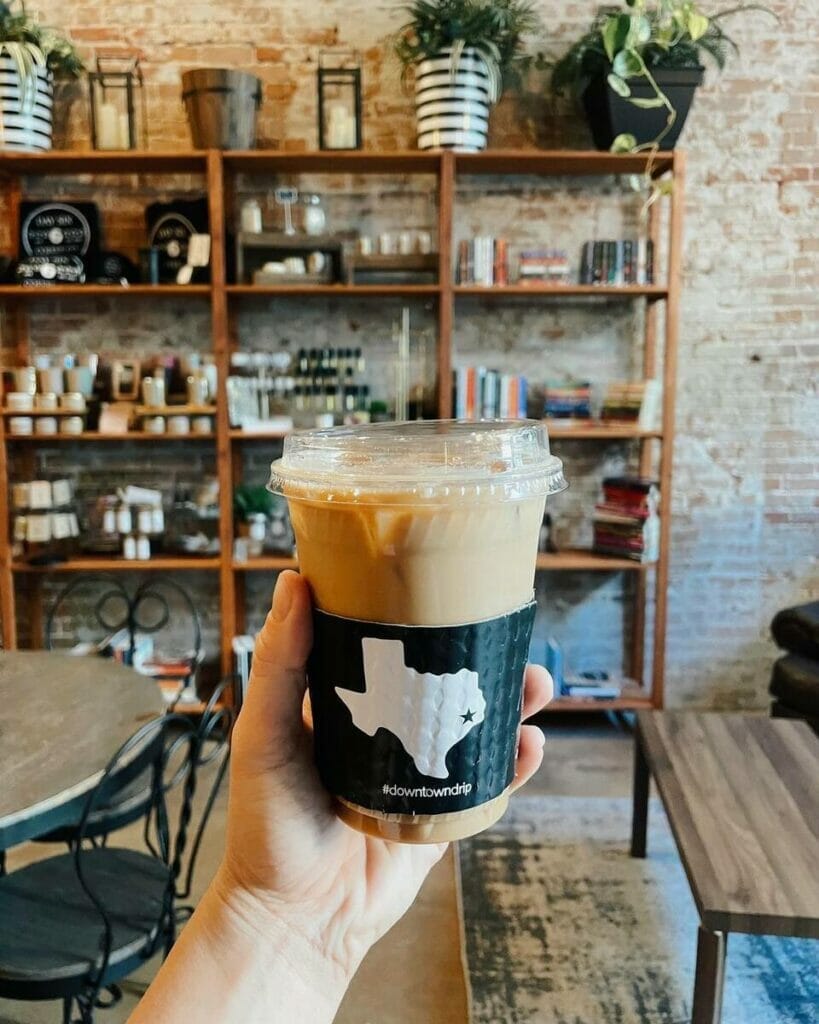 You're going to start your first day in Houston with breakfast.
Day 6 Coffee is a super trendy coffee shop.
Owned by Houston brother duo, this artsy coffee shop is popular with locals.
Since they open early, you can grab a quick bite to eat before heading to your first attraction.
Everyone needs a good jolt of caffeine before tackling their weekend in Houston itinerary.
Morning
Since NASA Johnson Space Center & Space Center Houston is the biggest attraction in the area, we'll go there first.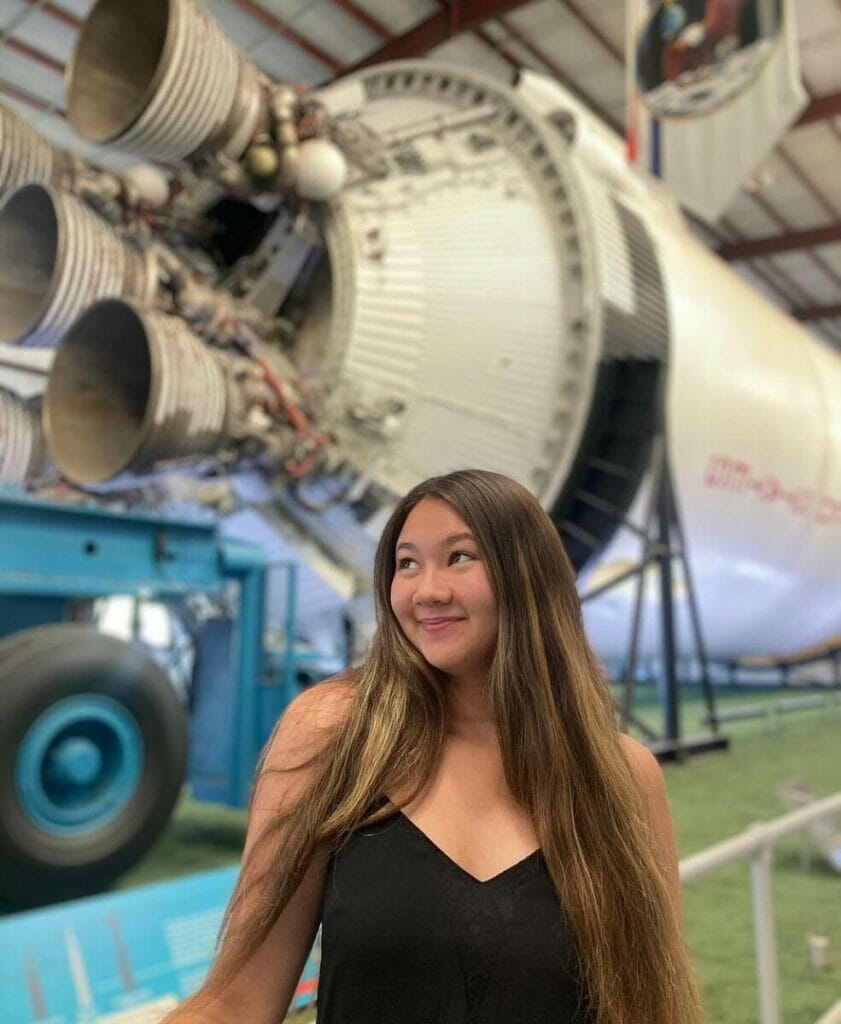 It's about half an hour out of the city.
You can't go to Houston without visiting the Space Center!
Most people spend 4-5 hours here.
But be sure to book your tickets in advance so you can don't waste any precious time and head straight to the action!
You could spend all day here, but not if you want to explore the rest of Houston.
Lunch
Since you're almost to the coast, you'll head to Kemah Boardwalk for lunch!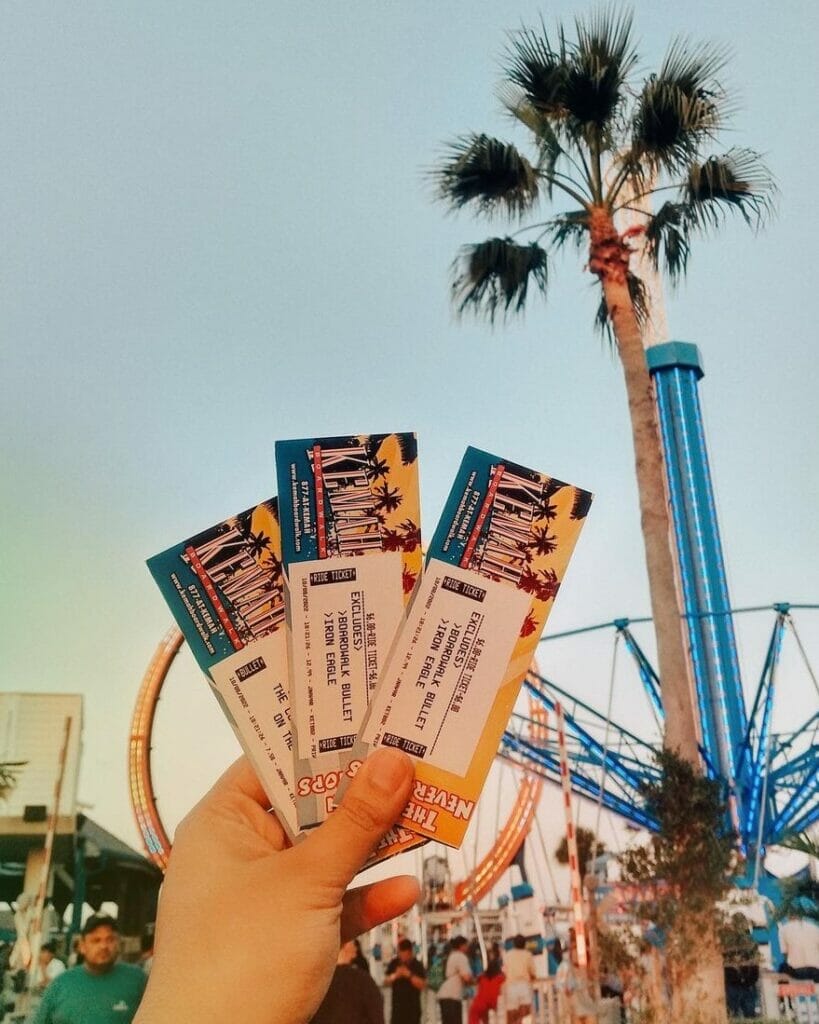 This is about a 15-minute drive from the Space Center.
The boardwalk is one thing you cannot miss on your weekend in Houston itinerary.
We recommend eating at Crazy Alan's Swamp Shack.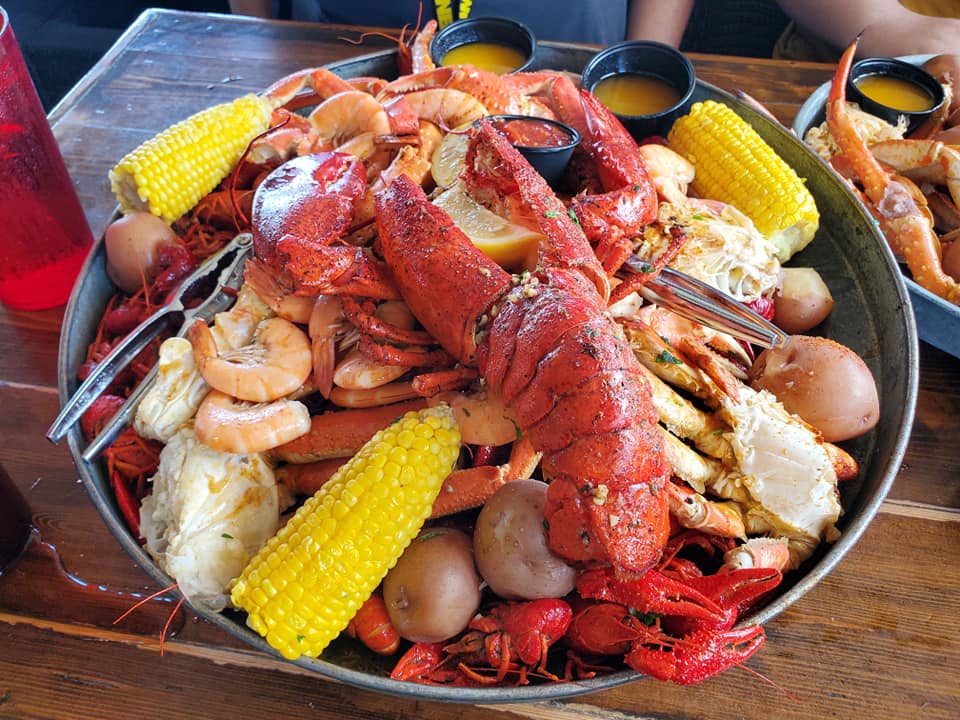 They specialize in crawfish, which is a must-have in this part of the country.
Afternoon
After you eat lunch, walk up and down the Kemah Boardwalk.
Besides parking, it is completely free to visit.
However, you'll need money if you want to go on any of the rides.
For just $26, you can go on all the rides as many times as you want.
You can also buy tickets for individual rides.
If you're not interested in the amusement park-style rides, you can explore the stores, restaurants, and sights.
You might even catch a glimpse of a dolphin!
There are also many festivals and events at the Kemah Boardwalk.
You may want to check their event calendar when you plan your trip.
The best thing about the Kemah Boardwalk is that you can go at your own pace.
If you're worn out from a full day, you can meander and take lots of breaks.
If you're running on adrenaline, you can see everything before going back!
Early evening
It's time to head back to the city!
You're probably quite exhausted, especially since the drive back may seem long.
Fortunately, there are plenty of activities to wake you up!
We recommend renting an electric scooter and zooming around EaDo, or East Downtown.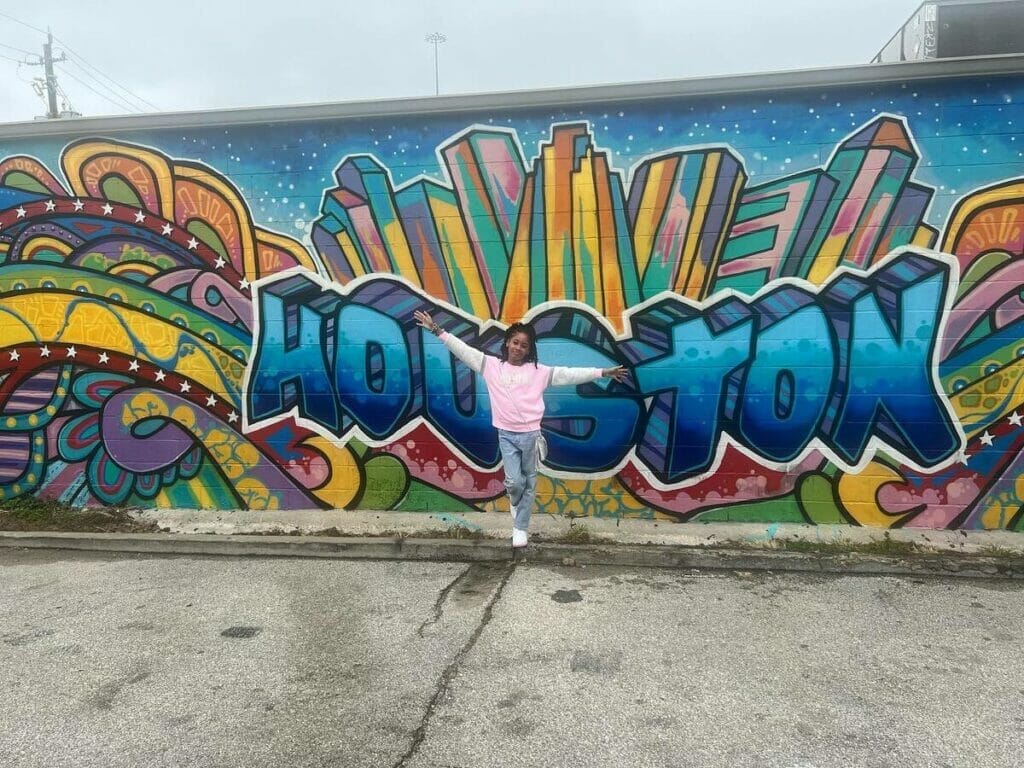 You can find so many quirky murals and Instagram-worthy photo ops.
Feeling the wind on your face will invigorate you and give you a splash of energy.
Don't forget to explore Graffiti Park while you're in this area!
Capturing iconic memories like these should definitely be on your weekend in Houston itinerary.
If you want to experience the murals in a more intimate way, check out this private Houston Mural Tour!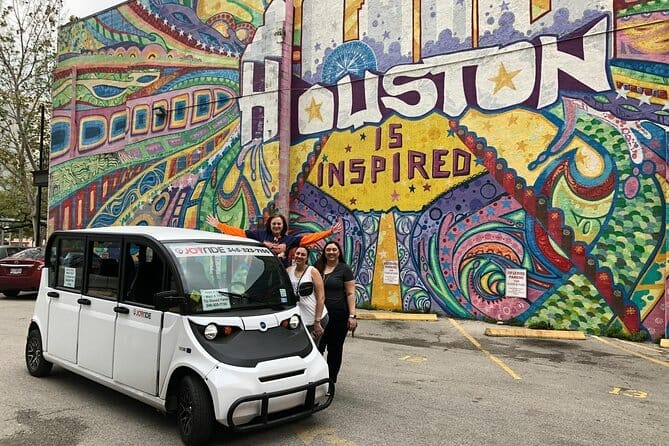 Pose in front of downtown's most vibrant street art on this private tour!
Dinner
For dinner, scoot on over to Ninfa's.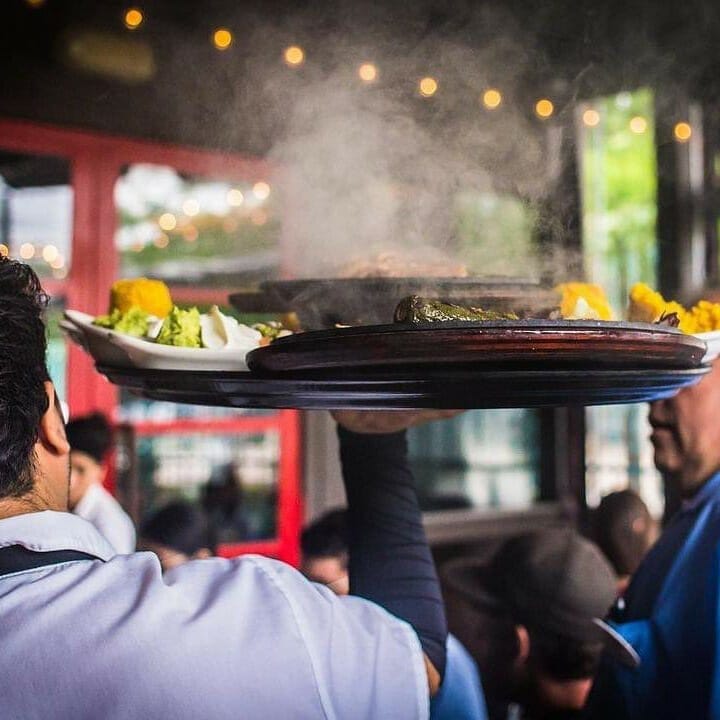 The Original Ninfa's on Navigation Street claims to be home to the original fajita.
Although people disagree on who invented fajitas, you can't spend a weekend in Houston without eating them.
Fajitas are a popular Tex-Mex creation!
Ninfa's also claims to be "The Best Mexican Food in Texas Since Texas was in Mexico!"
Most people agree with that statement after eating there!
After dinner
It's getting late, but you're not ready for bed yet.
So you should visit Seismique.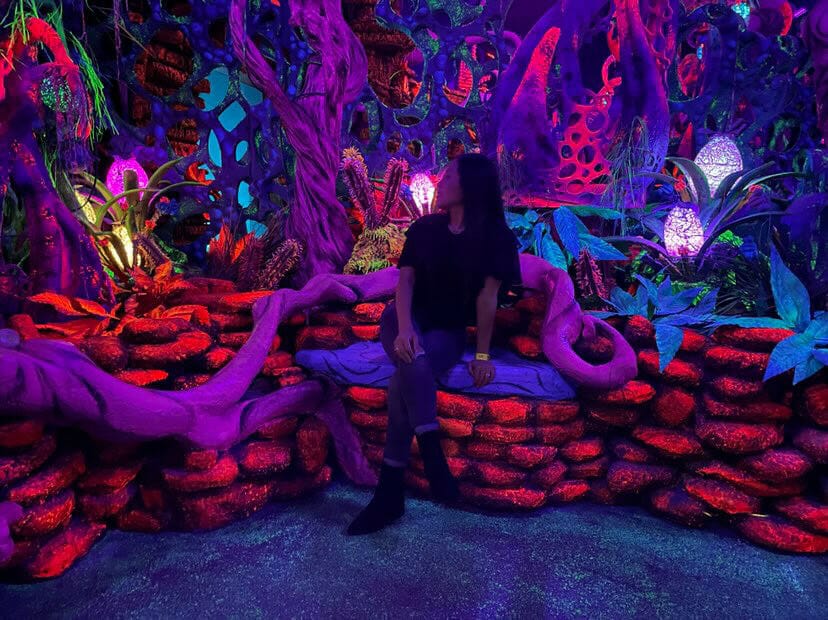 Seismique is an immersive art experience in Houston, and something you can't miss during your weekend in Houston itinerary.
This futuristic attraction is good for all ages and will amaze you.
They're open until 11 on the weekends, which is perfect for some late-night fun!
Most people spend up to 2 hours here.
Or if you're looking for some bone chilling fun, check out this Haunted Houston Ghost Pub Tour.
Your 2.5-hour walking tour visits several local bars located in historic buildings that each boast spooky stories!
Day 2 in Houston
Breakfast
Today, you'll get to eat at the Breakfast Klub in Midtown.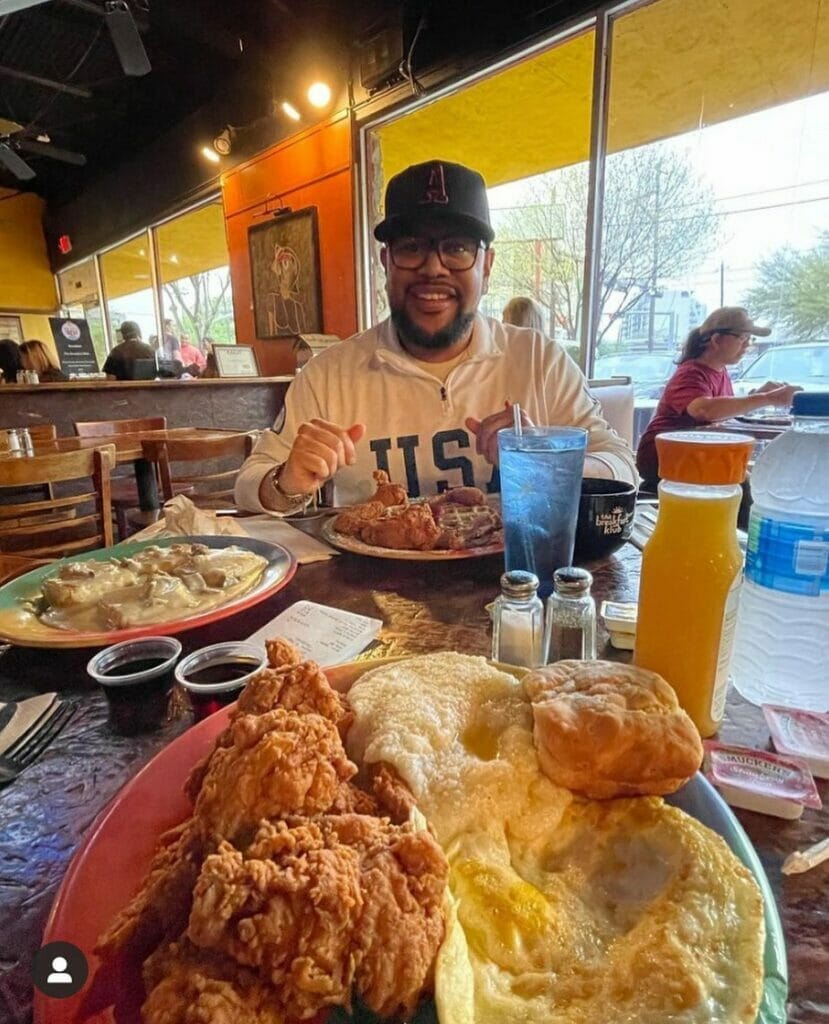 This is one of the best breakfast joints in the country!
Forbes, USA Today, and Good Morning America have all featured this restaurant.
You will enjoy an early morning at this quirky Black-owned restaurant!
Morning
Your weekend in Houston itinerary wouldn't be complete without a couple of museums!
Houston's museum district has something for everyone!
This morning, you can pick your favorite museum and visit!
There are 150 museums in the greater Houston area.
Nineteen of them are in the museum district.
These museums cover a variety of topics, such as Asian history, Black history, and Slavic history.
You can learn about the Holocaust, psychology, and health.
And if you like art, there are even more!
Different museums focus on craft, photography, contemporary art, historic art, and fine art.
A few of them are more popular among visitors, though.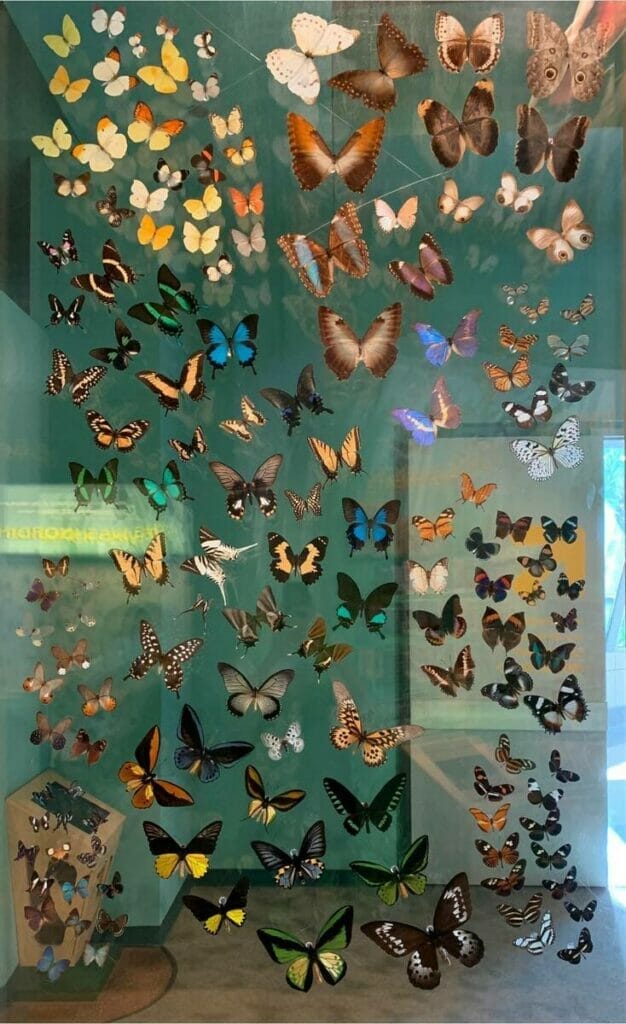 The Cockrell Butterfly Center, the Museum of Fine Arts, and the Holocaust museum are some of the top-ranked.
One of our favorites is the Houston Museum of Natural History.
There you can witness the the largest dinosaur hall in North America and check out the extensive collection of rare gems, but be sure to book tickets in advance!
Lunch
After a morning of museums, it's time to eat lunch.
There are two popular lunch spots in the museum district.
We recommend both of them for different reasons.
If you love meat, visit Barnaby's.
While they have huge salads and other vegetarian options, people love their burgers.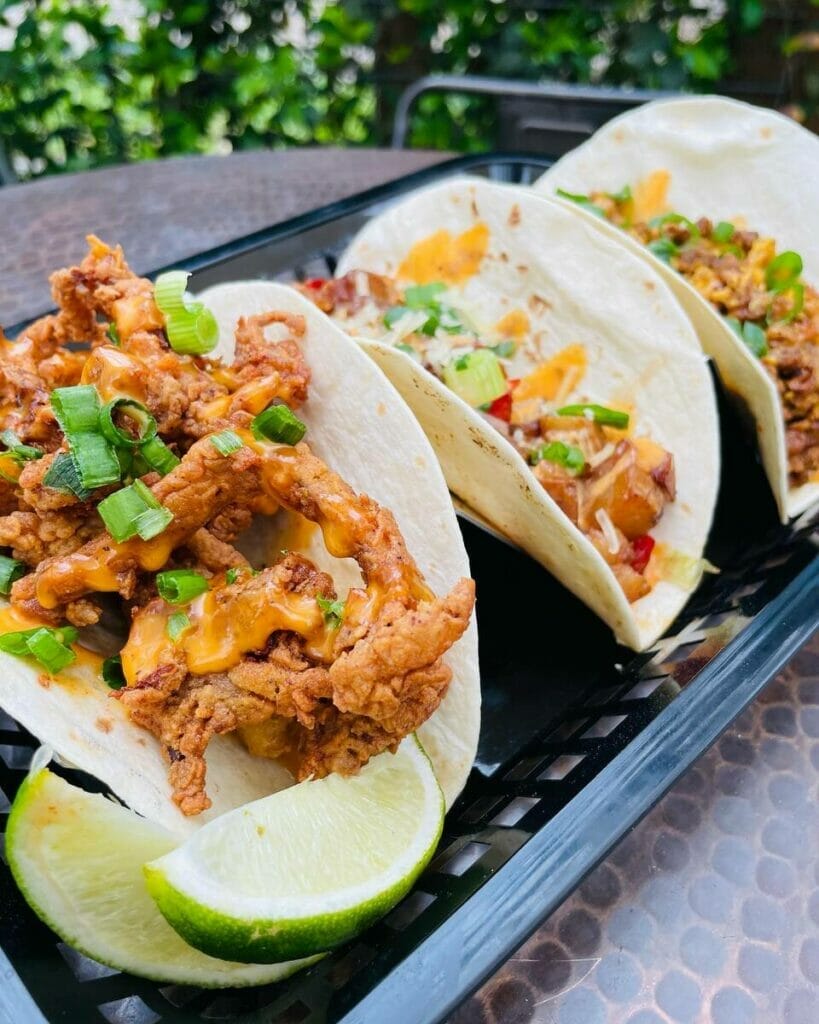 If you'd rather skip the meat completely, Mo' Better Brews is the place to go.
This vegan restaurant has a creative menu!
You can even get brunch Tuesday-Sunday.
Afternoon
Today we'll spend a relaxing afternoon full of shopping!
If you want a luxury shopping experience, visit The Galleria.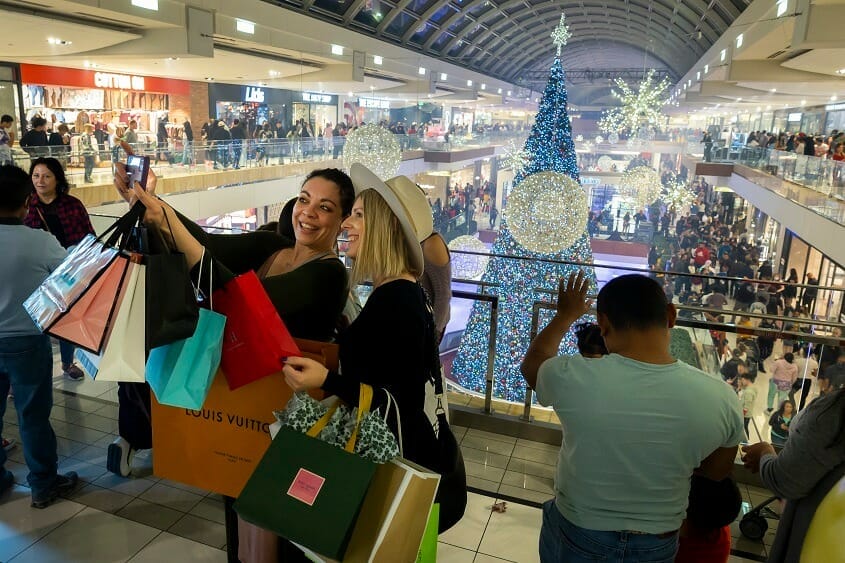 This is a shopping center full of luxury brands that tourists love to visit!
Even if you don't plan to buy anything here, it is still really neat to visit!
The Galleria is close to Gerald D. Hines Waterwall Park.
Be sure to stop by here before heading on your way.
If thrift and vintage is your style, go to the Montrose District.
This artsy neighborhood is also quite progressive.
Visit Rothko Chapel for a spiritual experience that revolves around art and meditation.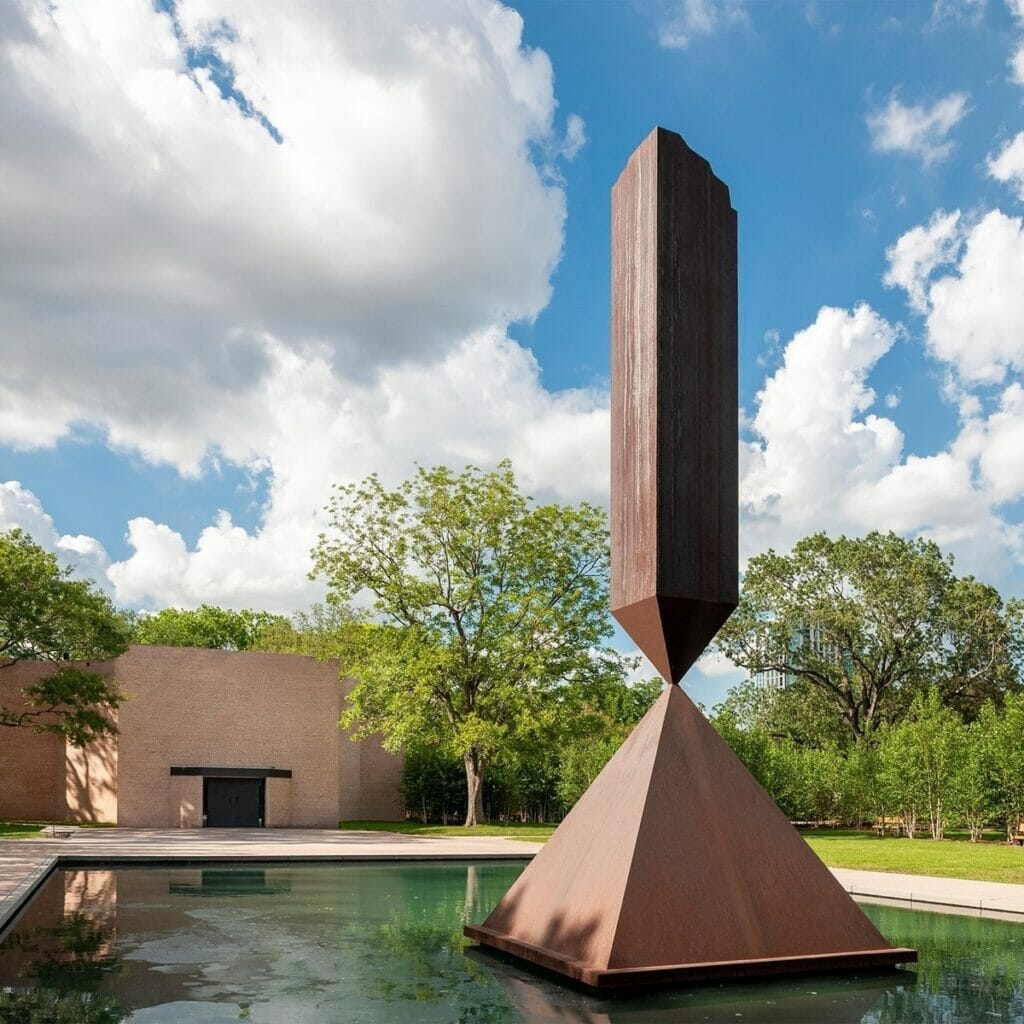 Even if you're not artsy, you could probably enjoy the vibe in this neighborhood!
Anvil Bar & Refuge is an iconic cocktail bar.
Stop here if you want a drink before your next activity.
Early evening
Now it's time to head to Buffalo Bayou Park.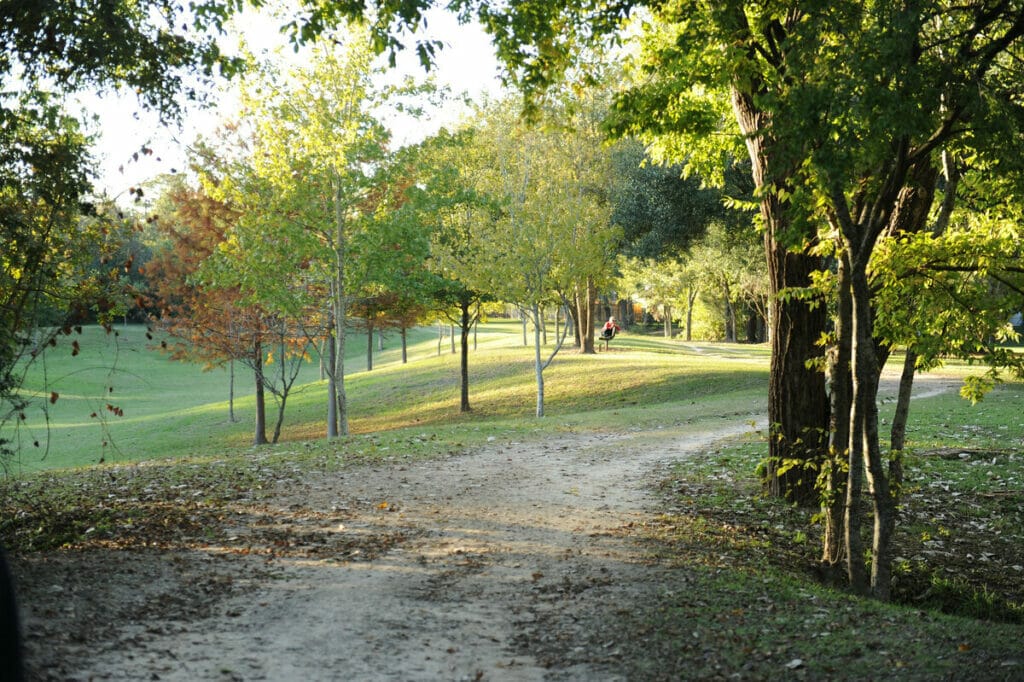 This 160-acre green space is full of things to do.
You can hike and bike along the waterways.
If you'd rather travel in the water, rent a kayak or canoe!
Explore the outdoor learning centers, such as Tapley Tributary.
Visit the Houston Police Officers' Memorial.
Learn about the cistern, one of Houston's first drinking water reservoirs.
Check out the Barbara Fish Daniel Nature Play Area.
Cool off with refreshing mist from the Wortham Foundation Grove, a large dandelion-inspired sprinkler.
Watch skaters at Lee & Joe Jamail Skatepark.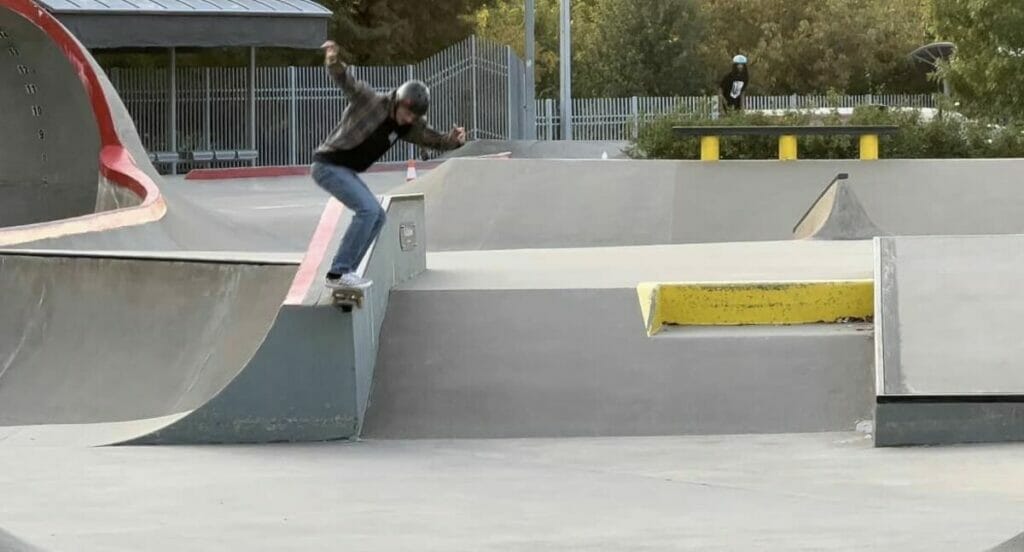 Catch a glimpse of sleeping bats at Waugh Bridge Bat Colony.
If you go at dusk, you will see flocks of bats flying!
You're not far from Sabine Street Bridge, which is an Instagrammable location, even for the locals.
People agree that the sunsets here are beautiful!
Dinner
It's time for dinner at BB's Tex-Orleans on Montrose Boulevard.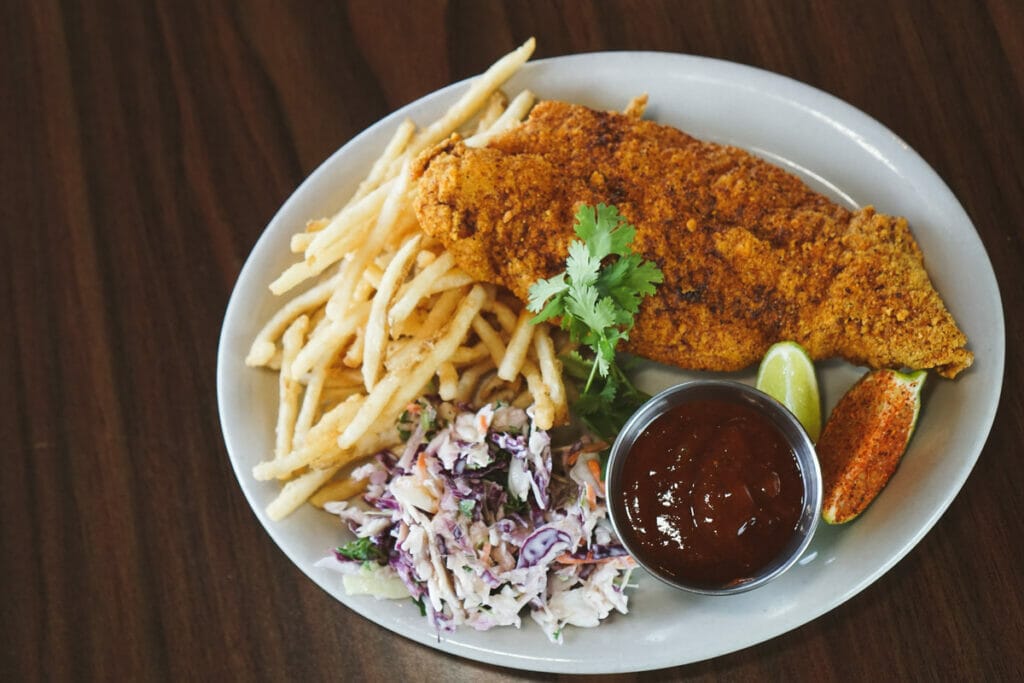 This restaurant combines Tex-Mex with New Orleans cuisine.
You'll probably want to try everything on the menu!
We recommend at least trying the Tex-Cajun Fries and Maw Maw's Bread Pudding.
After Dinner
If you still have any energy left, take advantage of Houston's nightlife.
No matter where your hotel is, you'll probably be within walking distance of many bars.
However, the best neighborhood for bar hopping is downtown.
If you can't walk home, drink responsibly and get an Uber.
Pin for Later!