A modern metropolis, Dallas is a commercial and cultural hub of north Texas.
Divided into distinct districts, each with its own flair and personality, the city is vibrant and thriving offering tons of fun activities for a date night in Dallas!
Whether delving into the past in the historic downtown district, discovering up-and-coming artists in the Dallas design district, or feeling the cultural vibe in the Deep Ellum neighborhood, you never have to worry about what to do in Dallas on a date night!
This list has you covered for all your date night in Dallas ideas, and be sure to put your Dallas Instagram captions to good use after your date nights!
Hey! Looking for more locally approved Dallas guides? Head here!
GET A

FREE

TEXAS GUIDEBOOK WITH LOCAL TIPS!
With 71 pages of helpful travel tips and the "best of" Texas lists, this is your ad-free key to your Texas trip.
Okay, everyone grab their favorite Dallas candles and let's get going!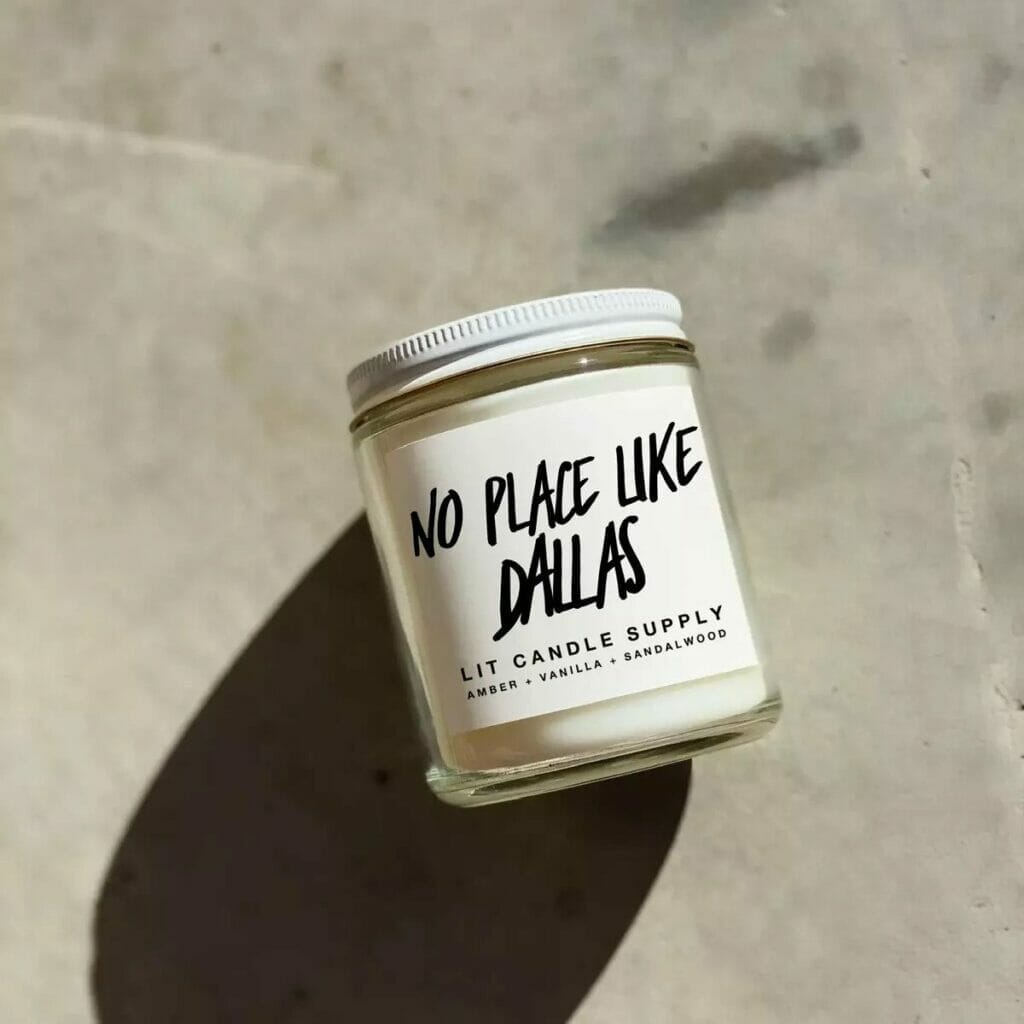 Fun Date Night Ideas in Dallas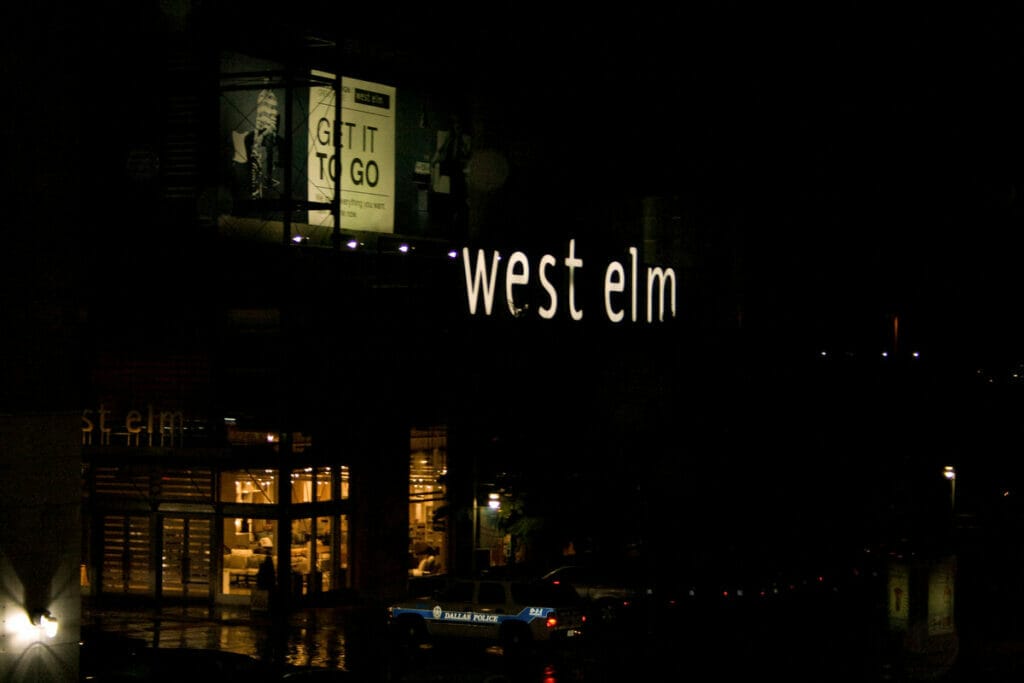 Dinner, shopping, a movie and maybe a comedy show afterwards!
Your date night can have it all at this Dallas shopping center featuring boutique and brand name stores, restaurants, bars, cinema and a comedy club!
Snack on Pure Milk & Honey's delicious soft serve ice cream or enjoy an organic drink from Buda Juice while you meander!
There's plenty to see and do here, keeping you entertained the whole night through!
A safe and busy area, there's something for everyone here!
If thrills are more your speed, head over to this seven-acre adventure park where you'll find aerial obstacle courses and zip lines designed for all fitness levels!
Step out of your comfort zone and enjoy the great outdoors with your favorite person!
Each zipline and course is color coordinated according to its difficulty level, so you're free to choose just the right amount of adventure for you!
You'll have so much fun you'll forget your fears while you zip through the forest!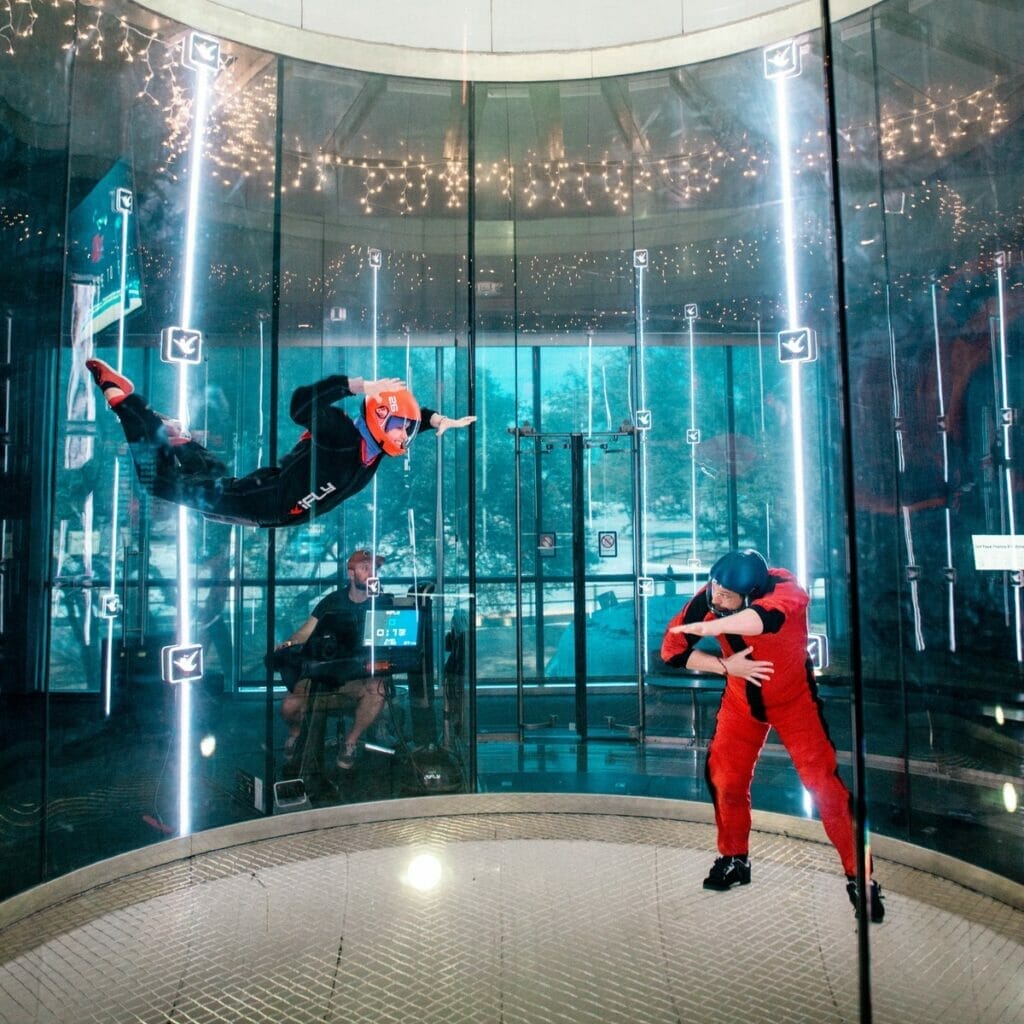 If you're looking for an exciting date night idea a little different from the rest, head over to iFly for an indoor skydiving experience that will quench your thirst for excitement!
Your adventure begins with a training session where you'll learn valuable hand signals to help you communicate with your instructor throughout your time.
You can expect welcoming, knowledgeable instructors who know how to keep you laughing and having a great time!
This is about as close as you can get to real skydiving without all the risks!
Impress your date by booking your tickets in advance so you can skip the lines and head straight to the thrills!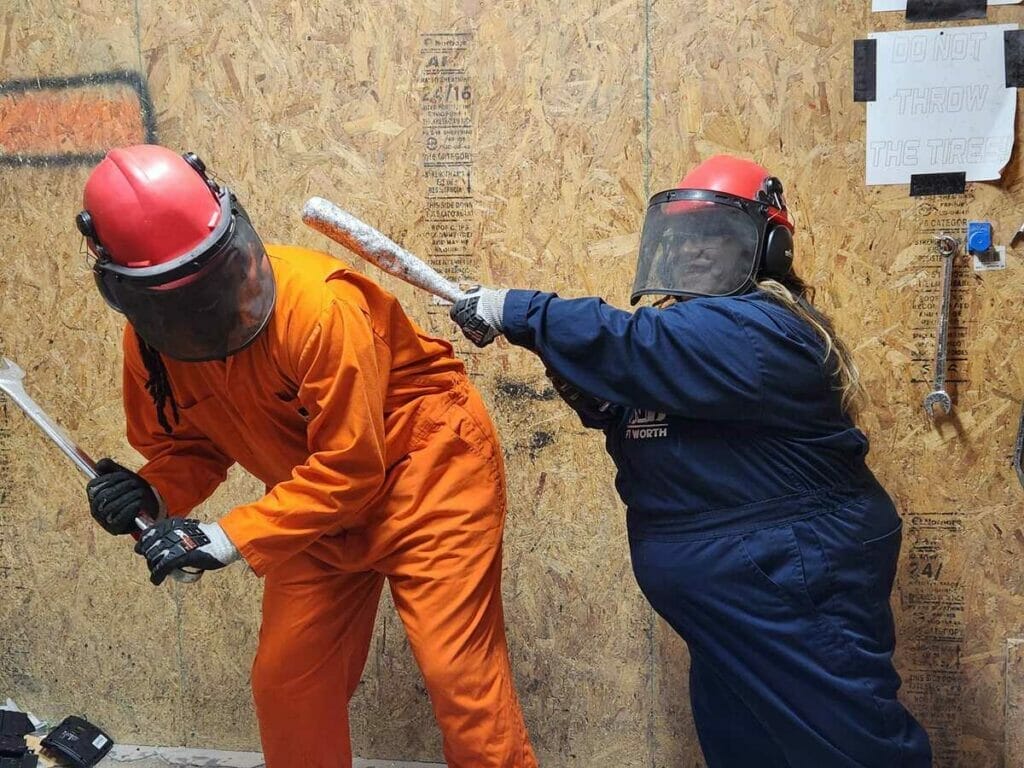 Let off a little (or a lot!) of steam at this demolition warehouse in the Dallas/Fort Worth area!
Armed with baseballs and crowbars and outfitted in hard hats, go to town destroying, breaking and smashing everything in sight while your high energy music plays overhead!
You don't get a ton of time here – a standard package is right at about 20 minutes – but that's all the time you'll need to work up the best kind of sweat!
It's a date night you won't forget!
It was Mrs. Peacock with a knife in the library!
If you've ever played a game of "Clue," you'll love this real life murder mystery show!
Fun and interactive, you just might get picked out of the crowd to participate!
Enjoy a nice dinner while you watch the plot unfold, seated at round tables with people you'll get to know better as the night goes on!
The cast is hilarious and will keep you constantly laughing!
It's exactly what you're looking for when you want to try something new for date night!
Have you ever heard of a cocktail bar that also features a crafting room?!
Let your creativity flow at Upstairs Circus where you can choose your own craft project and enjoy swanky cocktails "where DIY workshop meets bar"
A quirky combination for sure, but that's what makes it so great as one of the most creative Dallas date night ideas!
An awesome atmosphere with music, drinks and lots of craft options will ensure you have a memorable time!
Come for the drinks but expect to be surprised by how much you enjoy the crafting!
You'll come back again and again!
Romantic Date Ideas in Dallas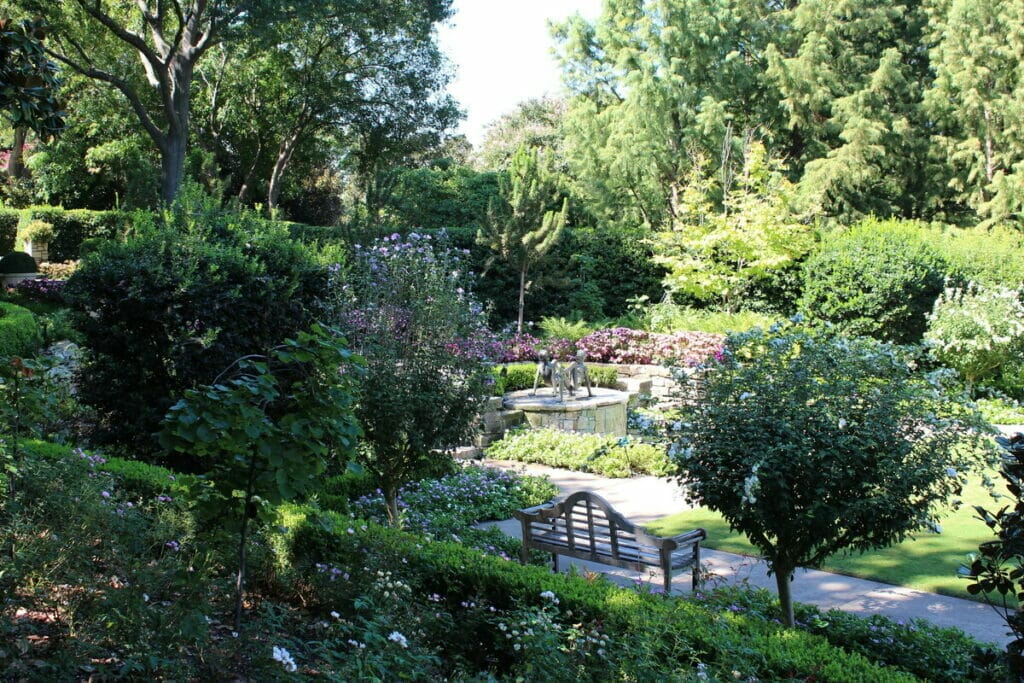 Imagine walking hand and hand with your favorite person in a beautiful 70-acre garden overlooking a perfectly pretty lake!
The Dallas Arboretum and Botanical Garden offers a stunningly romantic date night setting!
Stroll through serene pathways of gorgeous trees, flowers and statues serenaded by the sound of waterfalls and pristine water fountains.
Snap photos of the picturesque lake and find a grassy spot for an afternoon picnic.
Hosting a pumpkin patch and mesmerizing lights and decorations, the holidays are a great time to visit the gardens!
This place is huge, but don't worry!
Trams are available to help you navigate!
It's a gorgeous place to connect and enjoy a day date when you want to get away from the city noise!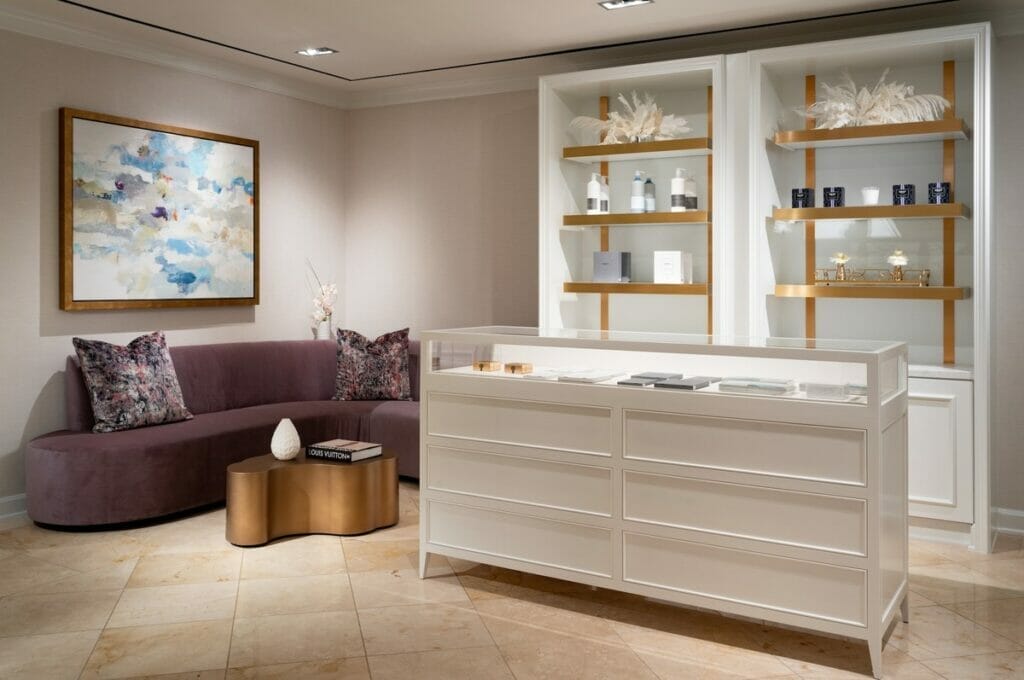 Nothing says romance better than an indulgent spa day at a luxurious hotel like the Ritz-Carlton!
Make reservations for two at this exclusive uptown spa for a one of a kind date night idea in Dallas!
Marvel at the elegant atmosphere with its marble floors, glass doors and décor that screams luxury!
Delight in any number of spa treatments like deep massages and facials.
Lounge in one of two couple's suites and experience the extraordinary care of this opulent setting.
A date night here tells your special someone just how much they mean to you!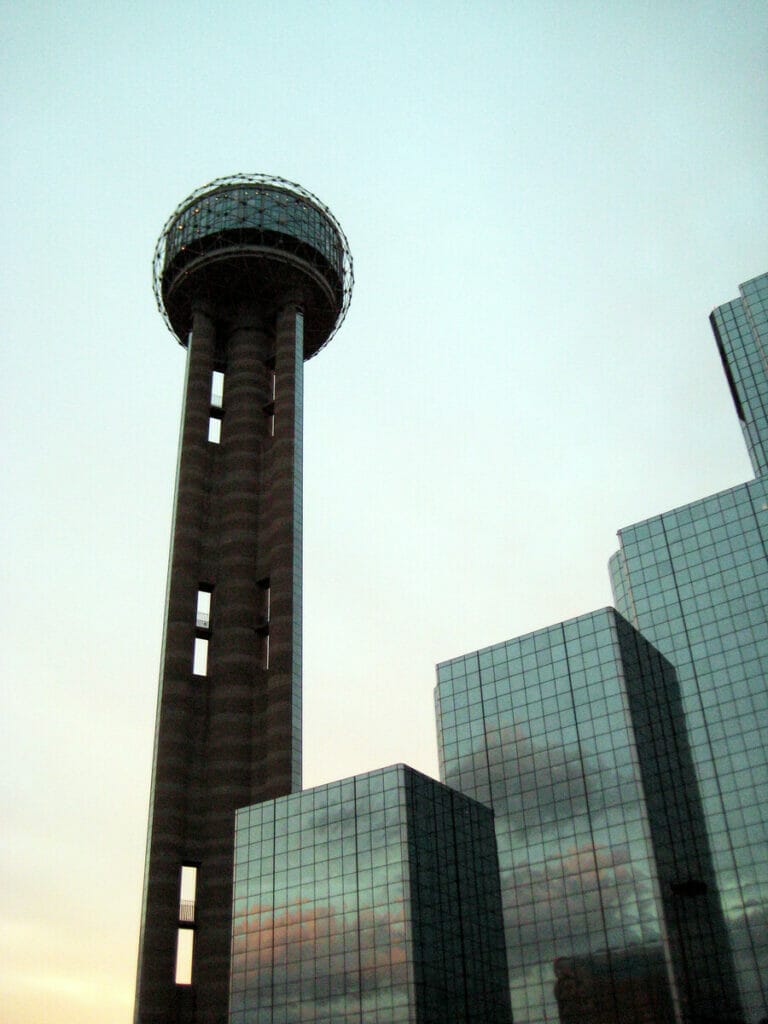 Take the romance up a notch with a sunset visit to a downtown Dallas tower with 360-degree views of the city!
Watch as the sun goes down and the lights of the city come up, creating a romantic ambiance you're sure to feel!
Be sure to check to book your tickets in advance to reserve your spot to avoid any long lines.
You and your loved one will be treated to a private elevator ride to the top and souvenir pictures of your special night!
The view is simply spectacular and makes for one of the most memorable Dallas date night ideas.
For an unforgettable Dallas date night, wow your significant someone with an amazing aerial flight above the Dallas skyline!
Seated comfortably and safely inside the four passenger helicopter, your pilot will whisk you away for a tour high above the city!
Your host will even take photos and videos of you entering the helicopter and at takeoff, giving you priceless photo memories to share!
Tour packages vary from as short as 15 minutes to an hour long, so you can choose the experience that's just right for you and your date!
This is one date night you'll talk about again and again!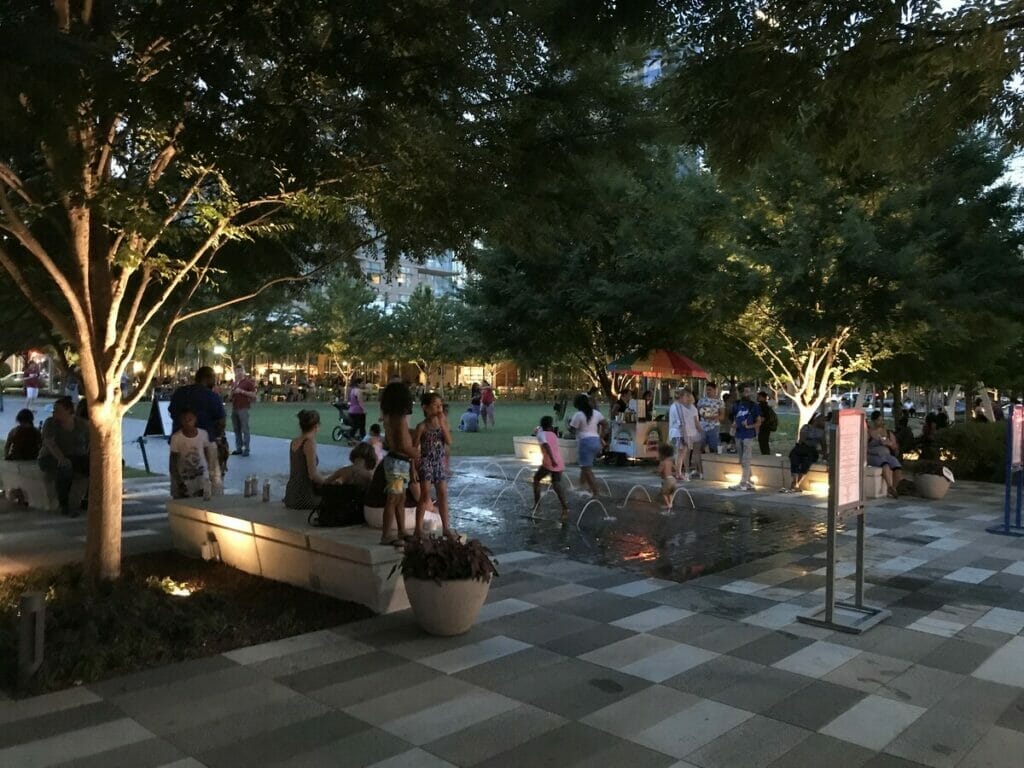 Not all date activities in Dallas have to be expensive!
A picnic in the park is a wonderfully simple date idea that's thoughtful and cost effective!
Situated in the middle of downtown surrounded by Dallas skyscrapers, Klyde Warren Park is an ideal location to feel like you're away from the city even when you're right in the midst of it!
Find a grassy spot and enjoy the hum of the city and the clean lines of the buildings.
Food trucks often perch here so you won't even have to pack a picnic – just show up with the one you love and a blanket to sit on!
Events are hosted here often giving you something to enjoy after your picnic!
Dallas Date Night Ideas for Foodies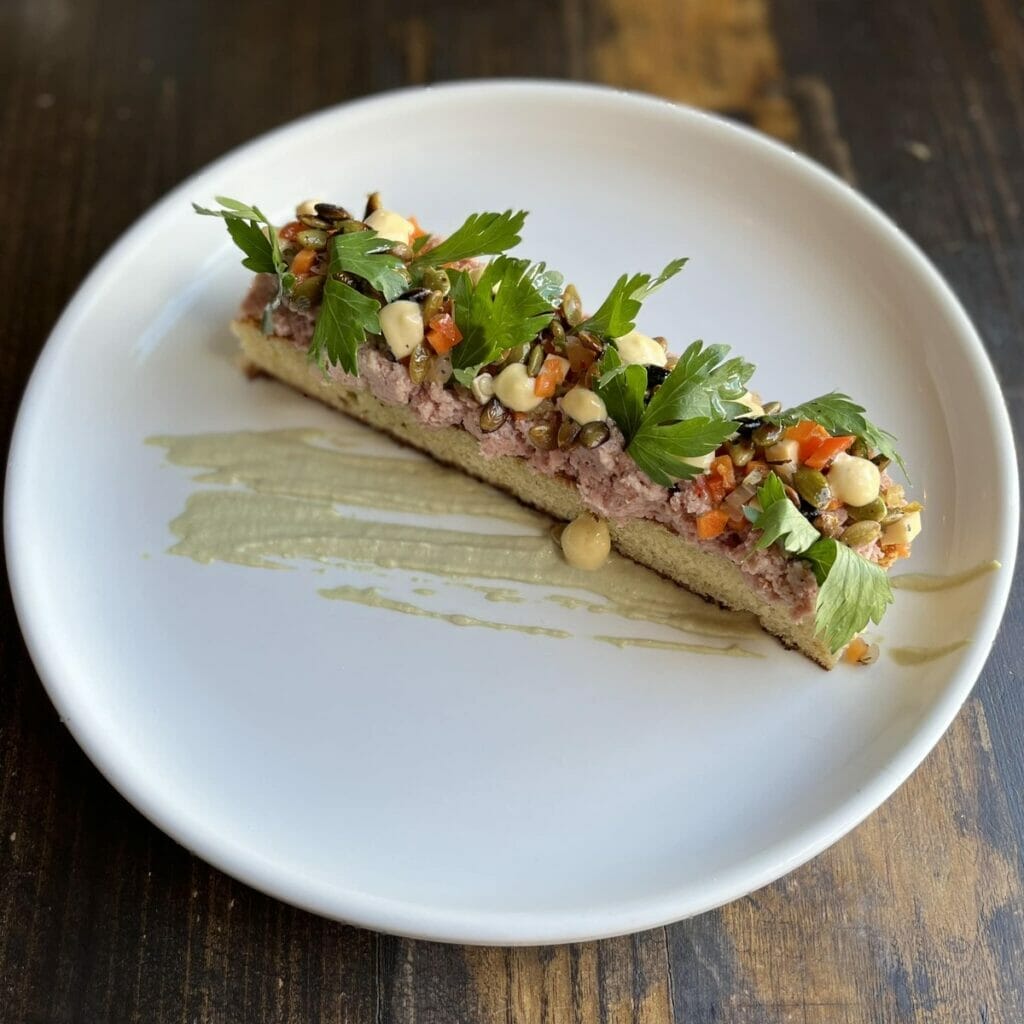 An unassuming exterior may try to hide the fact that some of the best food in Dallas lives here!
The restaurant's BYOB policy makes it a hidden gem in Dallas, and its frequently changing menu is a great excuse to return again and again!
Newbies should try the charcuterie board and some pasta dishes, and then come back to try the pig tails when you're feeling brave!
Chef Misti has a reputation for getting you to try new meats and flavors you never thought you would, so come hungry and ready to try something new!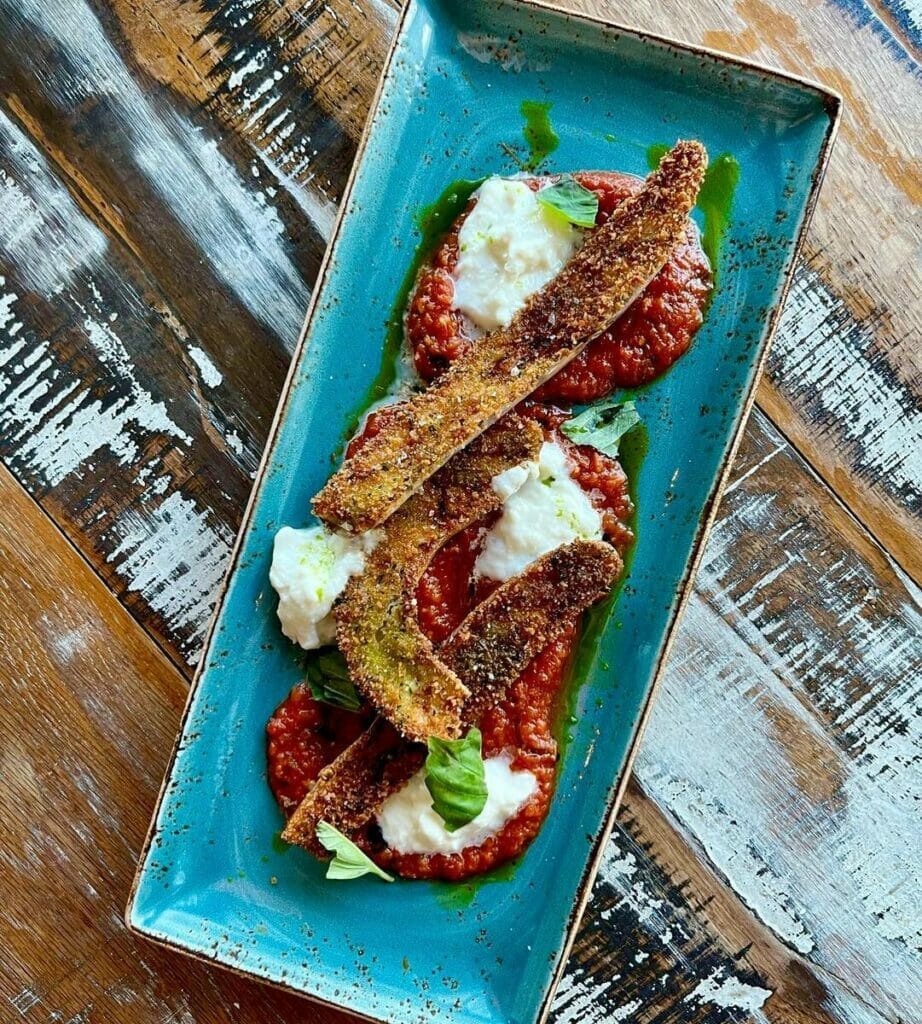 Casual elegance meets New American cuisine at this modern California-inspired bistro that will shoot right to the top of your favorite Dallas restaurants list!
With a menu featuring interesting selections like rabbit, pork belly and raw bar options, you and your foodie partner are sure to find something you've never had before!
Top notch wines and a knowledge sommelier make a visit to Gemma a treat of the highest kind!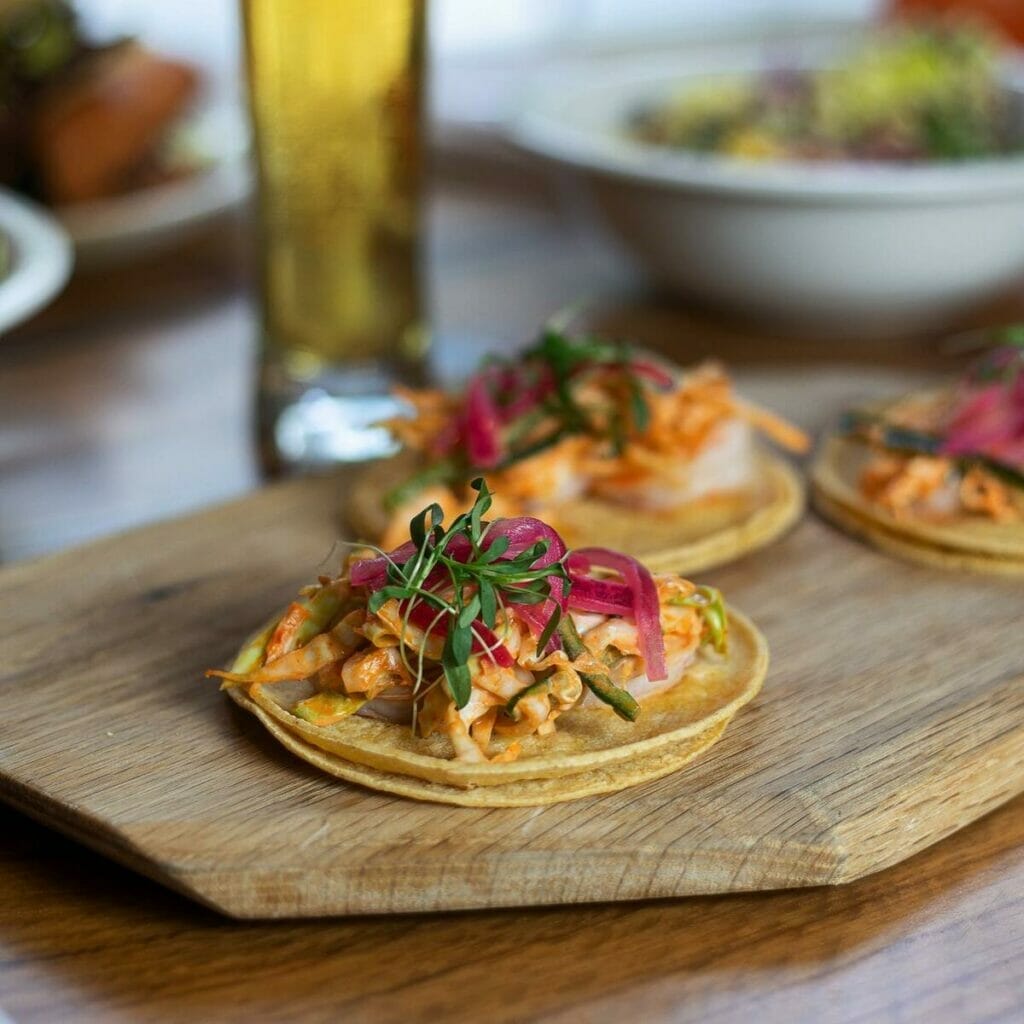 An upscale brasserie inside the stunning Joule Hotel located in Dallas' downtown historic district, CBD Provisions is everything a foodie could ask for in a restaurant!
Offering unique takes on Texan comfort food and stylish cocktails in a clean, modern setting, enjoy breakfast, lunch, dinner, dessert and even espresso!
It's a nice place for a dinner date or to wind down over drinks at the end of the day.
A view of the working kitchen is a cool perk, too!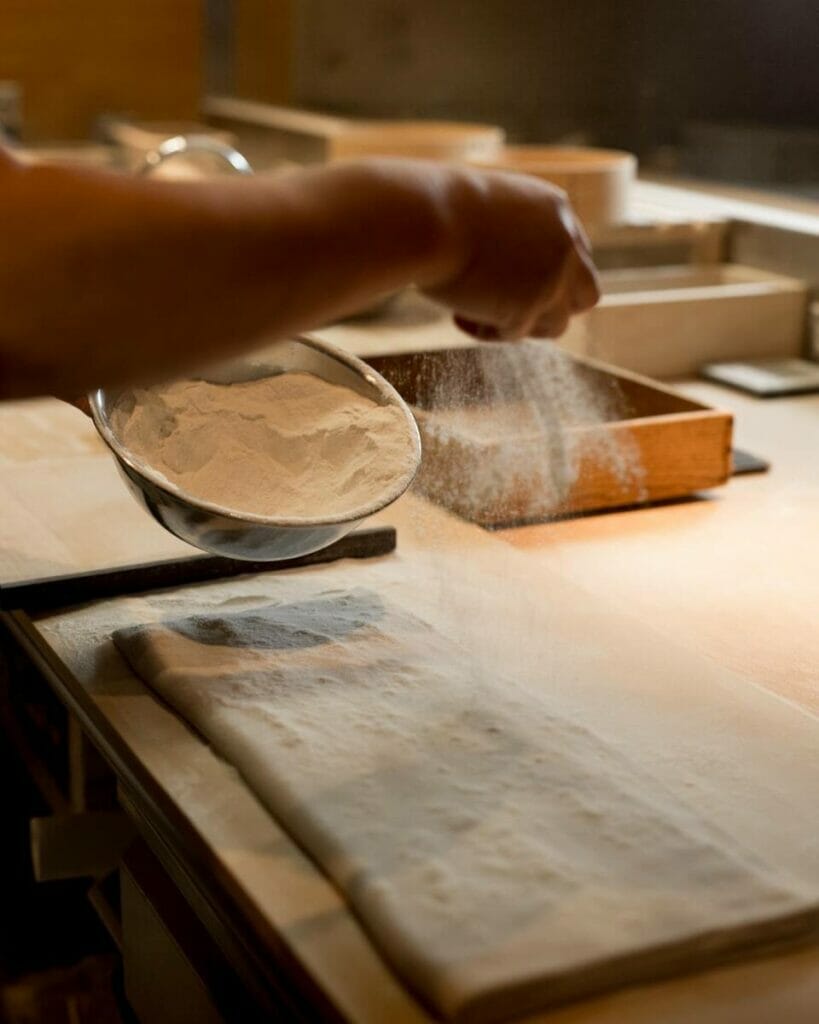 Lovers of authentic Japanese cuisine will appreciate the extensive menu of this chef-owned eatery.
Cozy with a luxe yet chill atmosphere, like Zenlike ambiance is everything you expect from a fine Asian restaurant.
Fantastic and attentive service tops it all off, making Tei-An the perfect spot for foodie date night!
Try the tasting menu featuring five courses from starters to dessert!
You'll get a great taste of Tei-An's offerings and leave with happily full!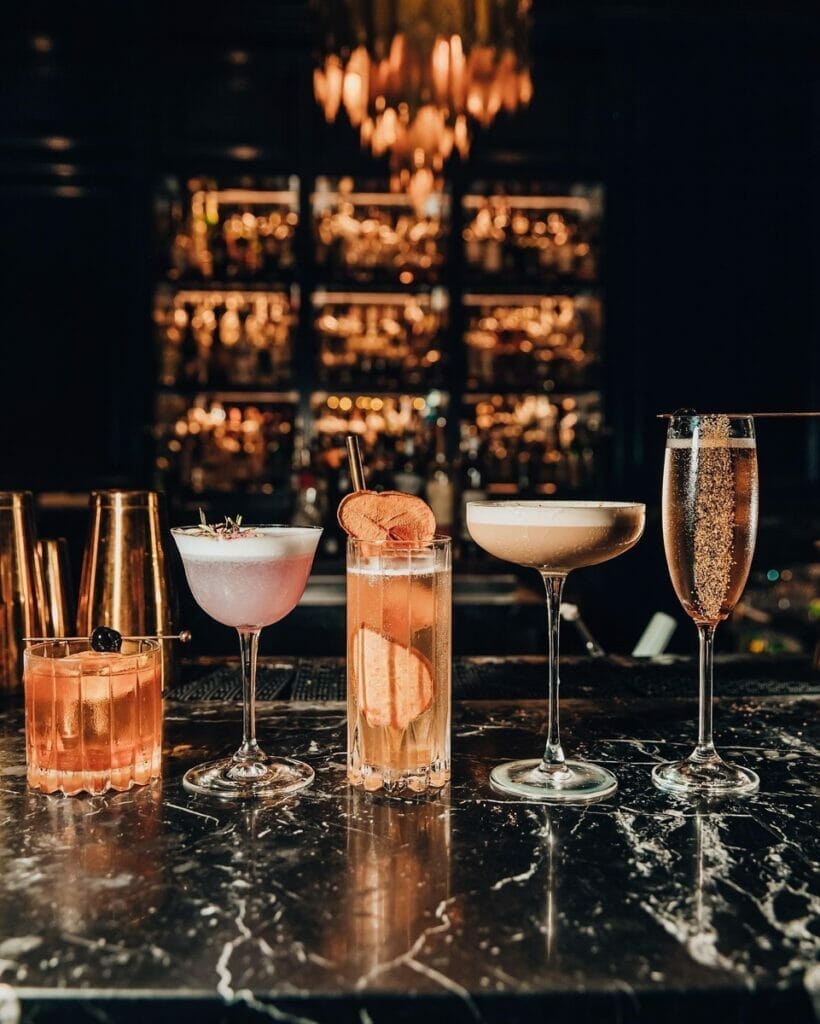 Fancy French fare in a luxurious, chandelier-clad dining room awaits you!
Located inside the luxe, historic Hotel Adolphus in downtown, The French Room is an upscale date night restaurant in Dallas when only the best will do!
Choose an elegant dinner or visit for afternoon high tea, where a live harpist sends the ambiance over the top!
Whichever experience you choose, you'll be treated to spectacular food and service in the most delightfully gorgeous setting!
Cultural Things to Do in Dallas on a Date Night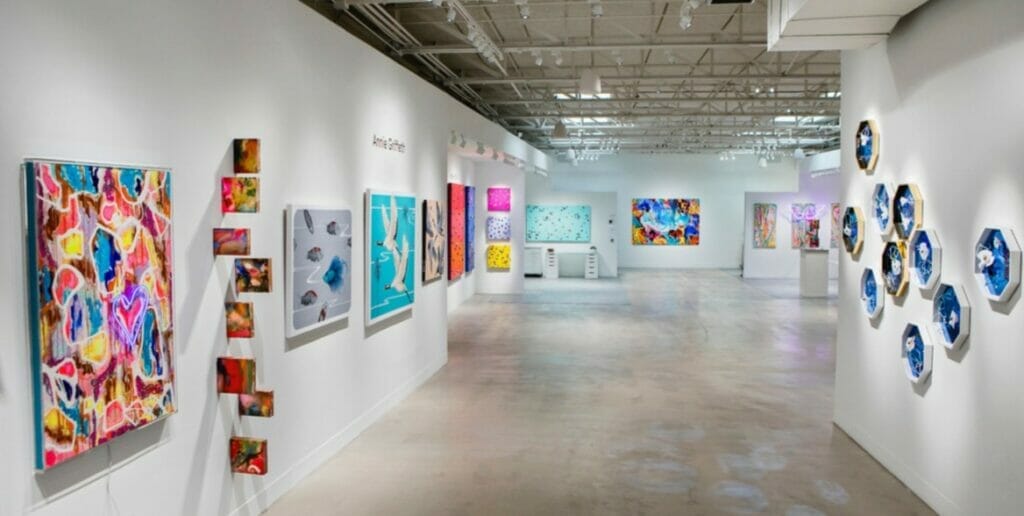 Everybody knows about the mainstays of the Dallas Arts District, the major art institutions that draws visitors year round.
But if you're looking to put a different spin on your date night, take your favorite creative art gallery hopping in the Dallas Design District!
Over thirty art galleries and showrooms ca be found here with tons of innovative and inspiring art to delve into!
From contemporary art to hand-blown glass, textiles and cutting edge art installations, there's something to engage every art lover!
18. Dallas Mural Tour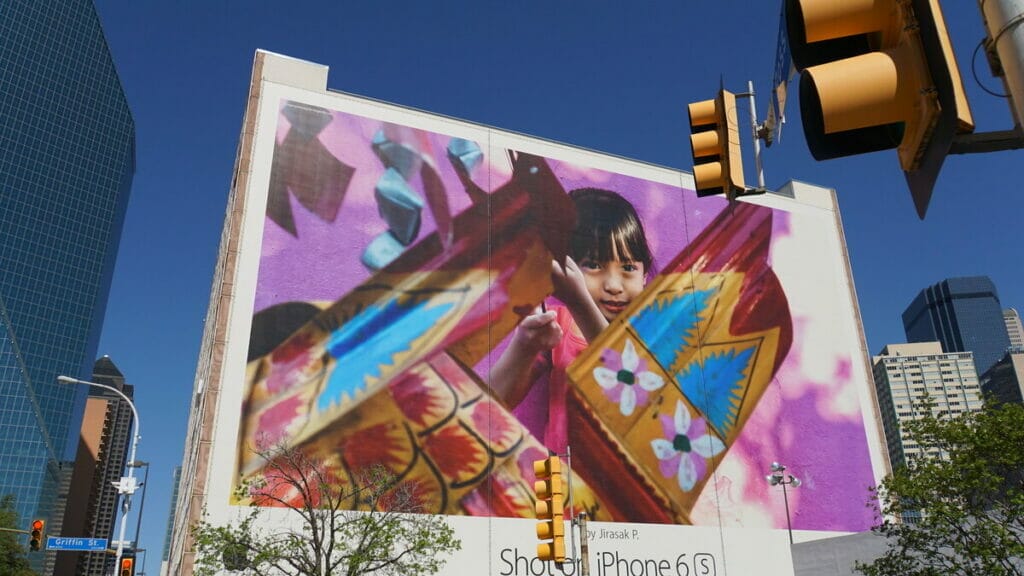 Experience the local Dallas art scene in a fun way while your mural hunt around the city in one of our favorite Dallas date night ideas!
Spread throughout neighborhoods, you'll explore areas from uptown to downtown, including the cool Deep Ellum neighborhood, a cultural melting pot with some of the best Dallas wall art!
Find everything from angel wings to graffiti to social statement art!
Dallas' wall murals are perfect for Instagramming your date night, too!
Dedicated galleries showcasing Asian art from 1000 BC to the 20th century are the centerpiece of this small museum.
Featuring permanent and changing exhibits and a broad variety of mediums, it's a great place to discover Asian art period pieces.
And free admission makes it a convenient choice for art aficionados, too!
You can get in and out in an hour if you're interested in just an overview, making it an ideal choice for the beginning or end of a date night!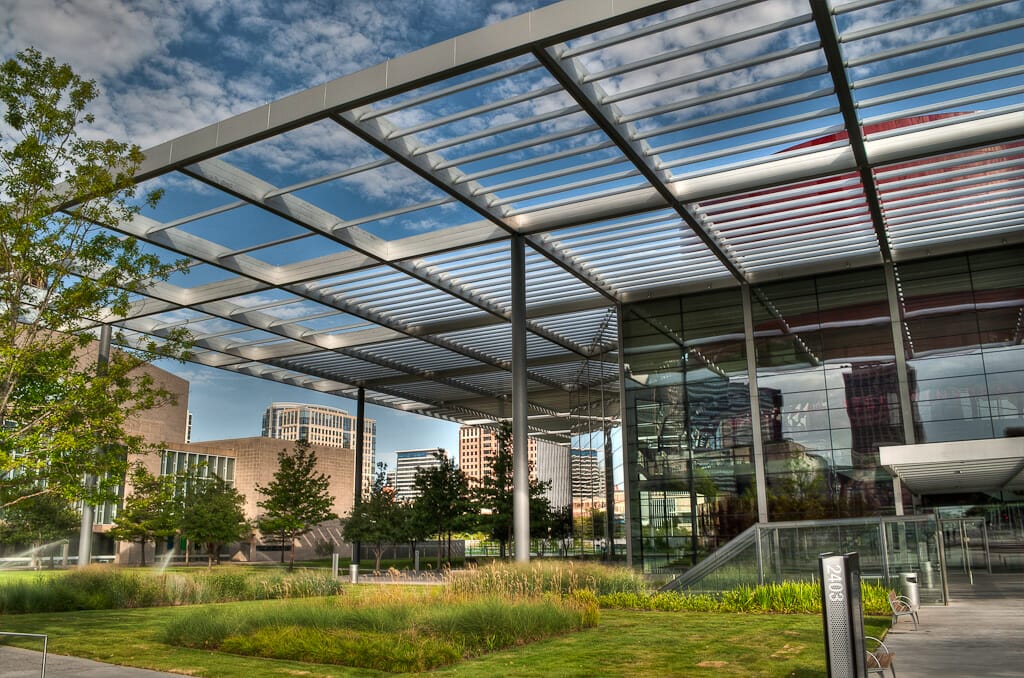 Who doesn't love a night out at the opera?!
Hosting operas, Broadway shows, ballets and more in a lavish horseshoe shaped theater, a visit to Winspear Opera House is an experience all its own!
Culture enthusiasts will appreciate the sleek architecture of this Dallas Arts District building.
There isn't a bad seat in the house and the acoustics are fantastic!
Marvel equally at the stage talent and the theater décor – the chandelier descending from the ceiling has its own reputation!
Expect an exquisite evening of artistic beauty!
Set in a tree-filled outdoor green space among the downtown Dallas skyscrapers is a sculpture center featuring rotating exhibits of contemporary art installations.
The trees offer a shady reprieve from summer heat, and the café located on the grounds is convenient for a stop in after your visit.
You can easily explore this gem in an hour.
Take advantage of free admission on the first Saturday of each month!
Pin for Later!