Dallas is the home of vibrant arts and culture, a bustling nightlife and the official home of the frozen margarita.
All in all, it makes for a pretty iconic and unmissable place to visit when touring the Lone Star state.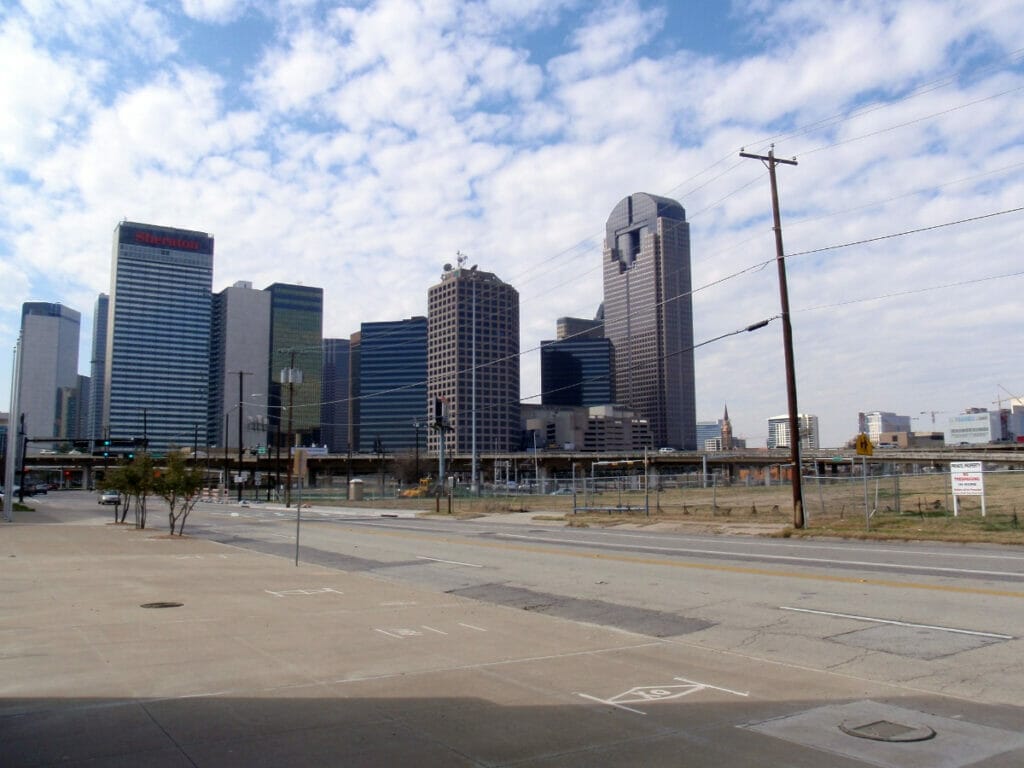 Hey! Want more awesome Dallas guides? Check these out!
GET A

FREE

TEXAS GUIDEBOOK WITH LOCAL TIPS!
With 71 pages of helpful travel tips and the "best of" Texas lists, this is your ad-free key to your Texas trip.
Why Take a Day Trip to Dallas?
If you only have a day to spend in Dallas, this ultimate one day itinerary will help you cover all the key sights, the hidden insider-only attractions, a sample of world renowned Texas hospitality and a taste of some of the best nightlife in the state.
When Should You Go?
Dallas is typically warm year round, although the winters can be rainy and do occasionally see snow.
You'll likely also want to avoid the hottest months of the year as the heat can be stifling.
For most visitors, this makes Spring and Fall the best times of the year to visit Dallas.
If you visit between March to May, you'll get warm and pleasant temperatures and have a good chance of spotting the wildflowers and picturesque bluebonnets that bloom across the city.
If you visit during September to November, you'll likely experience cool and crisp weather, with less crowds and day time temperatures reaching a comfortable 70 to 80 degrees Fahrenheit.
Getting to Dallas for a Day Trip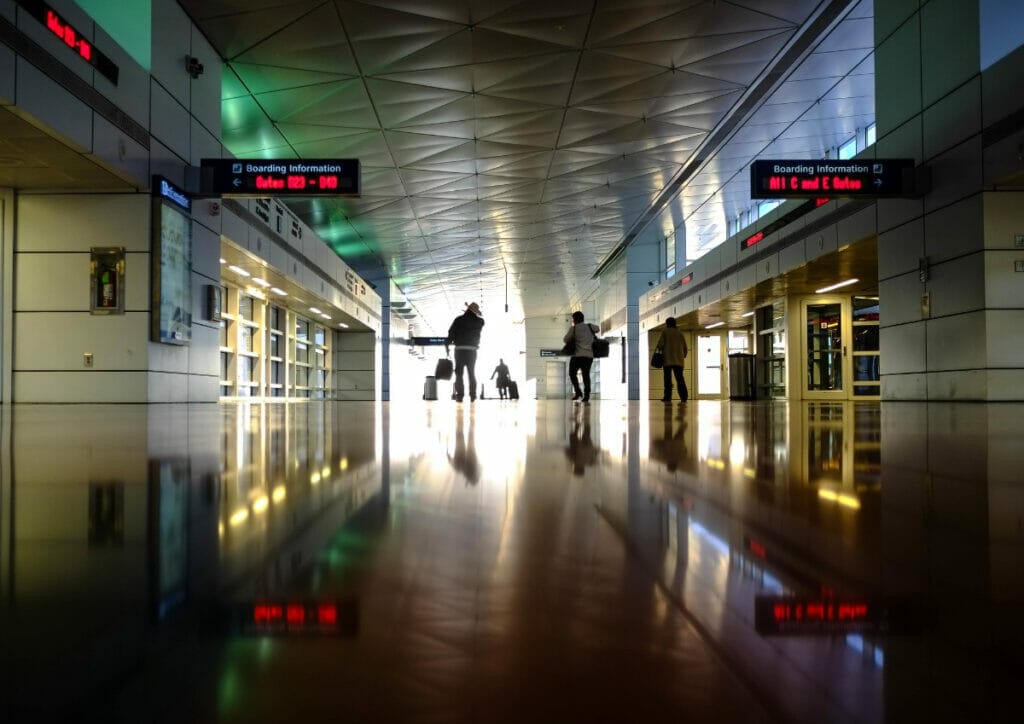 If Dallas is your first stop in the US, you'll likely fly straight into the city as most major airlines fly into Dallas-Fort Worth International Airport.
If you're traveling from within the country, you have several options.
These include from driving your own vehicle, getting a coach transfer or using the rail services.
There are a number of major motorways that encircle Dallas, so depending on the direction you're coming from, you'll likely have an easy drive into the city using your own vehicle.
This option will give you the most flexibility, both to get into Dallas and for exploring the city center once you've arrived.
Other options include getting a ride on the Greyhound or Megabus coaches from other Texas cities, including Austin, Houston and San Antonio.
If you're coming into Dallas via the train network, you'll likely travel on the Texas Eagle Train, operated by Amtrak which connects a number of key cities (including Dallas) on its route from Chicago to Los Angeles.
Getting around Dallas on a Day Trip
Everything is bigger in Texas, so having a car will be the easiest way to explore the vast city and its surroundings.
If you're visiting and need to rent a car to get to your Dallas activities, we highly recommend Discover Cars where they find you the best car rental deals from all of the competitors (has saved us so much money!).
Click here to check out Discover Cars.
Having said that, the traffic can be bad and parking can be challenging in the center.
If driving, you should look for shaded car parks or garages to keep your vehicle safe and out of the heat.
However, even if you don't have a car, the DART transit network offers a number of convenient public transport options, making it easy for visitors to explore the city.
DART operates both public buses, for which you can purchase tickets on board, as well as its light rail network.
Buying a day pass will be the easiest and most economical way to use the public transport system if you plan to cover a lot of ground.
For more adventurous folk, there are also segway and bike tours available to join.
What to Pack for a Day Trip to Dallas?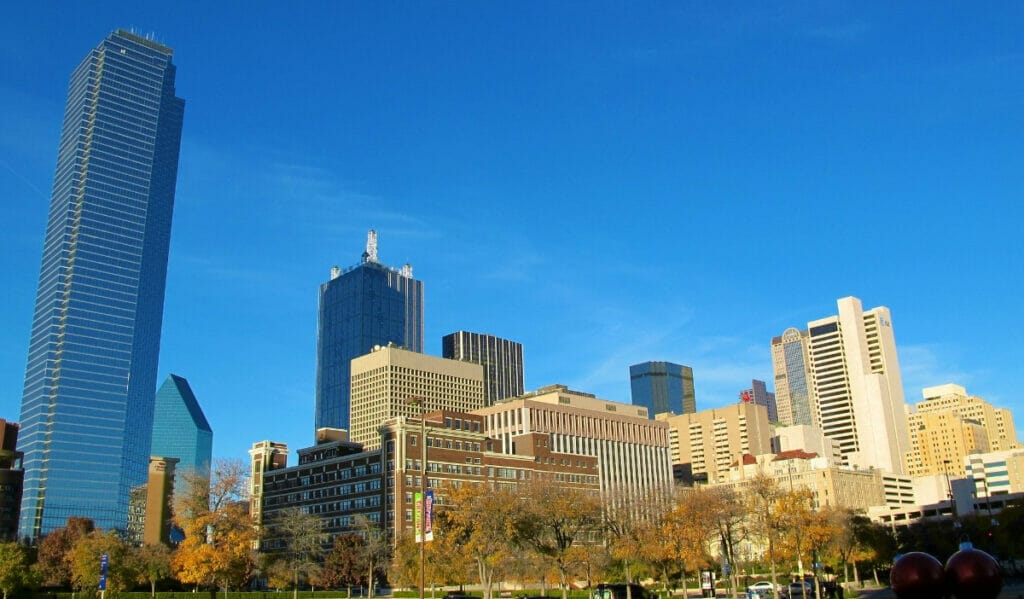 Assuming you're not visiting during the peak of summer or winter, here are some of the essentials you'll need for a day trip to Dallas.
Adjust your list according to any specific weather or activities you may have planned for your day.
Dallas Tour Ideas for 1 Day
If you'd prefer to have someone else show you around, check out these Dallas tours that you could go on, or continue reading our itinerary that you can follow yourself!
1 Day in Dallas: The Morning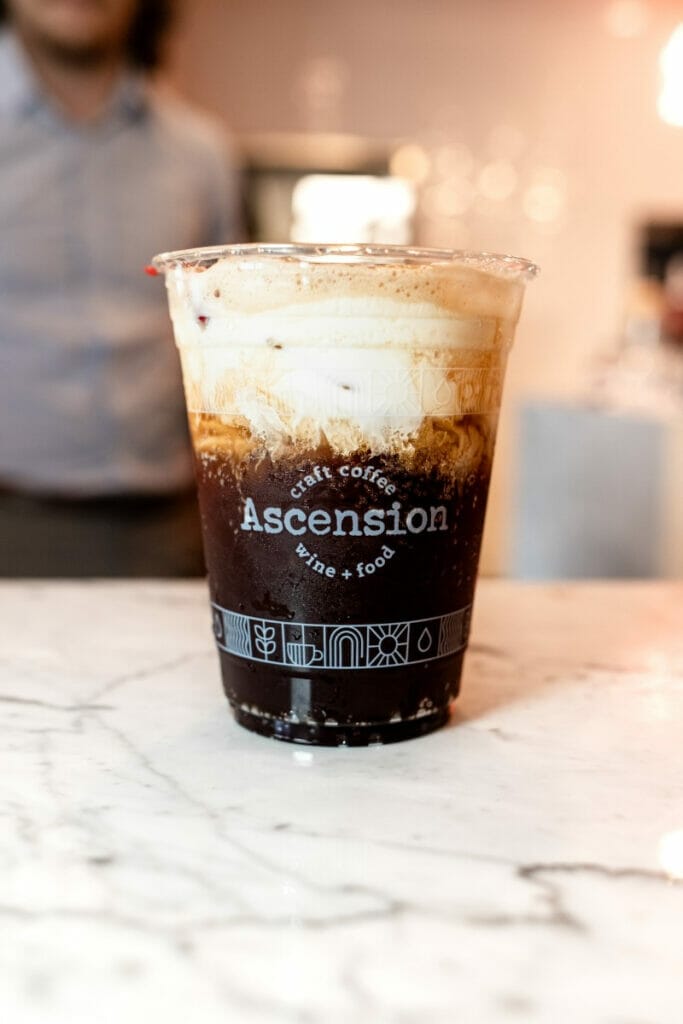 One of the city's most loved breakfast haunts is Ascension Coffee.
There are actually three central outposts, so find the one closest to your starting point and enjoy a hearty breakfast and delicious coffee to start your day.
The branch in the central Design District is open from 6:30 AM. Once you're fueled and caffeinated, it's time to explore downtown Dallas.
Ascension Coffee Design District: 1621 Oak Lawn Ave, Dallas, TX 75207, United States
Explore Downtown Dallas
After breakfast, head for the downtown historic district where you'll spend the morning learning about some of the most historically significant events that have taken place in Dallas.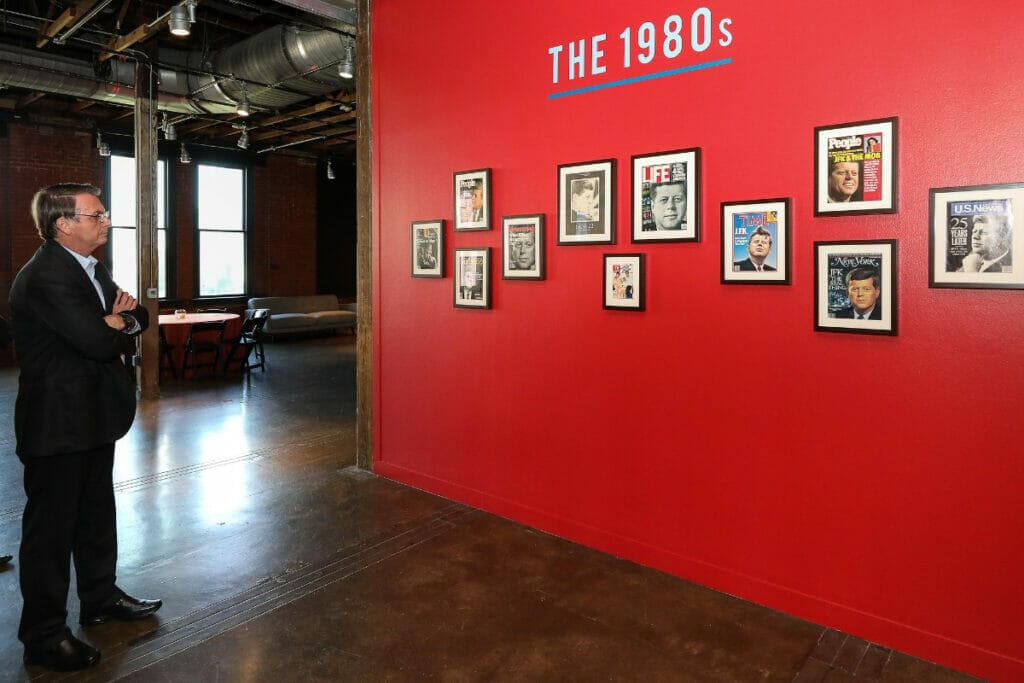 For those familiar with American history, Dealey Plaza may be a familiar name for the role it played in the assassination of John F Kennedy.
Before visiting the plaza however, take a tour of the Sixth Floor Museum, the very location where President Kennedy's shooter was positioned when he fired his gun on that fateful day.
There is a two hour tour available to join, or you can wander around the museum at your own pace.
Once you've learned more about the history, head down to the plaza to see the actual spot where President JFK was assassinated.
Sixth Floor Museum at Dealey Plaza: 411 Elm Street, Dallas, TX 75202
Closed Monday and Tuesday
Admission: $18 for Adults and $14 for Children (6 – 18 years). Free entry for children under 6.
After visiting the Plaza, continue your walk into downtown, where you'll pass a number of buildings of both historical and architectural significance.
One block away from Dealey Plaza is the John F. Kennedy memorial plaza, an elegant tribute to the fallen statesman, and well worth a stop to pause and pay your respects should you wish to do so.
If you're interested in taking a guided tour of the area to learn more about important sites related to JFK's assassination check out this guided tour.
Another building worth a brief look at is the Old Red Museum.
A castle-shaped building made of a striking deep red brick, which has been repurposed from its original use as a courthouse into a museum.
The museum is equally impressive from the outside, so if you're short on time, simply admire the facade and keep on walking.
You'll likely be ready for lunch now, so take a brief stroll across downtown to get to your lunchtime venue, the Dallas Farmers Market.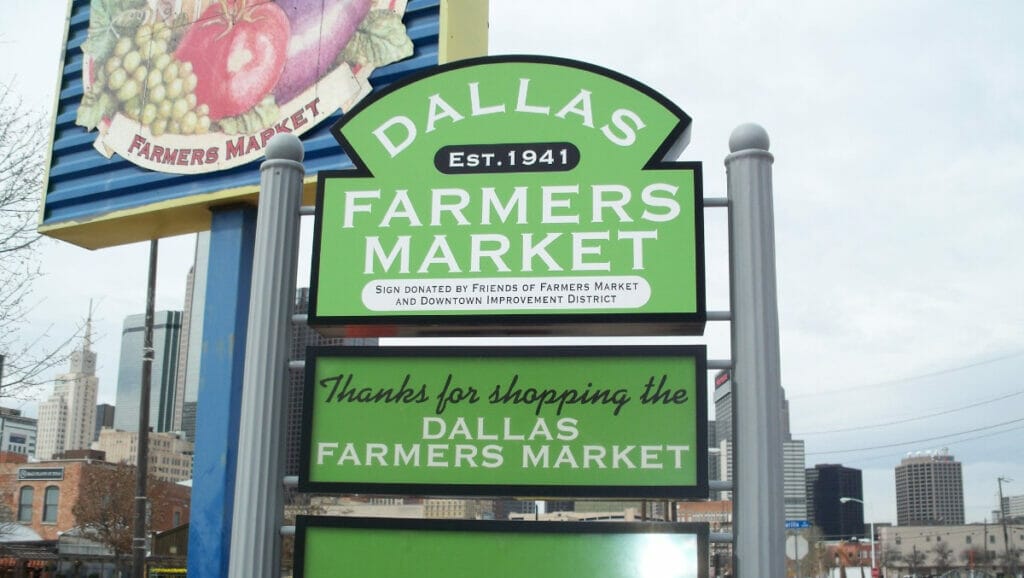 The Dallas Farmers Market is a great way to see both a lively local institution but also pick up some lunch from one of the many food stall operators that showcase their produce.
If you're visiting on the weekend, pop into The Shed.
The open air pavilion adjoining the market which includes some delectable desserts and local souvenirs to shop, eat and peruse.
The Dallas Farmers Market is a little further away from the central district, so if you're exploring on foot, you may want to stay a little closer to downtown.
In this case, the Exchange Market makes for another great option.
The Exchange Market is part of the AT&T Discovery District, and is an extensive food court with a number of traditional and modern food options.
From its roster of changing operators along with two permanent bars.
After lunch, explore some more of the adjoining AT&T Discovery District.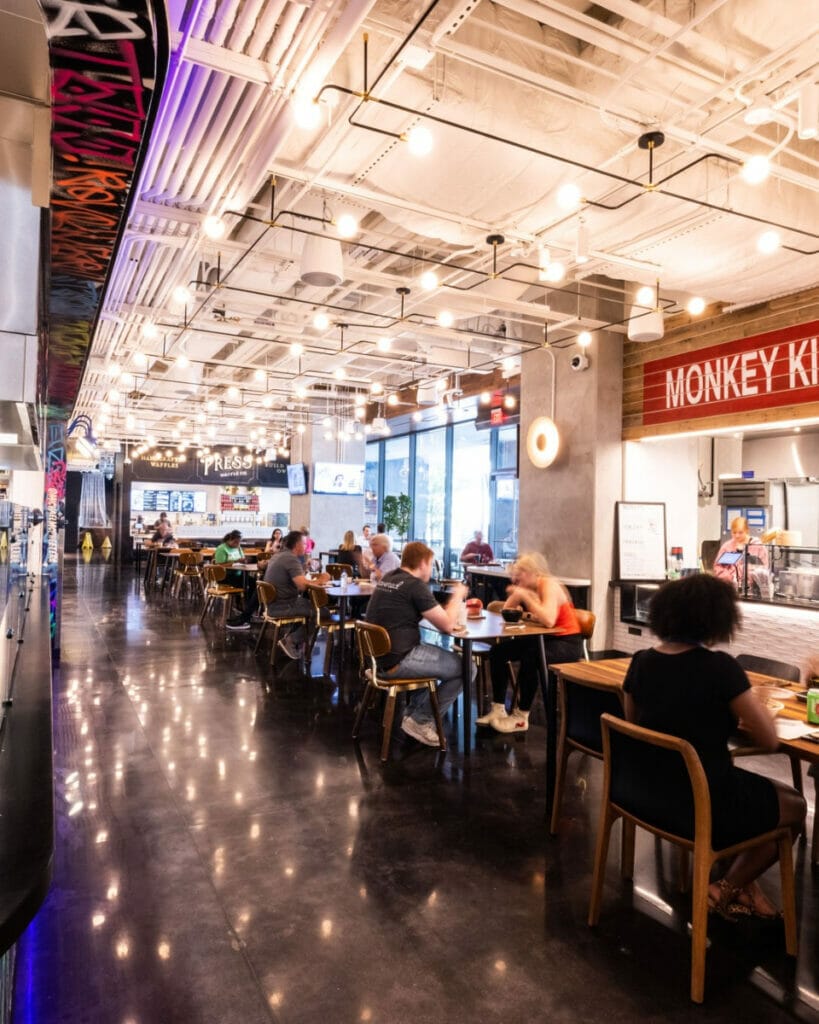 The AT&T Discovery District is a central city spot full of activity and buzz, where locals and tourists regularly visit to enjoy special events, experience world leading virtual reality simulations and play video games.
Once you've explored the Discovery Center, you can choose to explore Dallas' various other neighborhoods as per your liking.
Here are some ideas you may enjoy, depending on your interests.
Dallas Day Trip Ideas for Outdoor Enthusiasts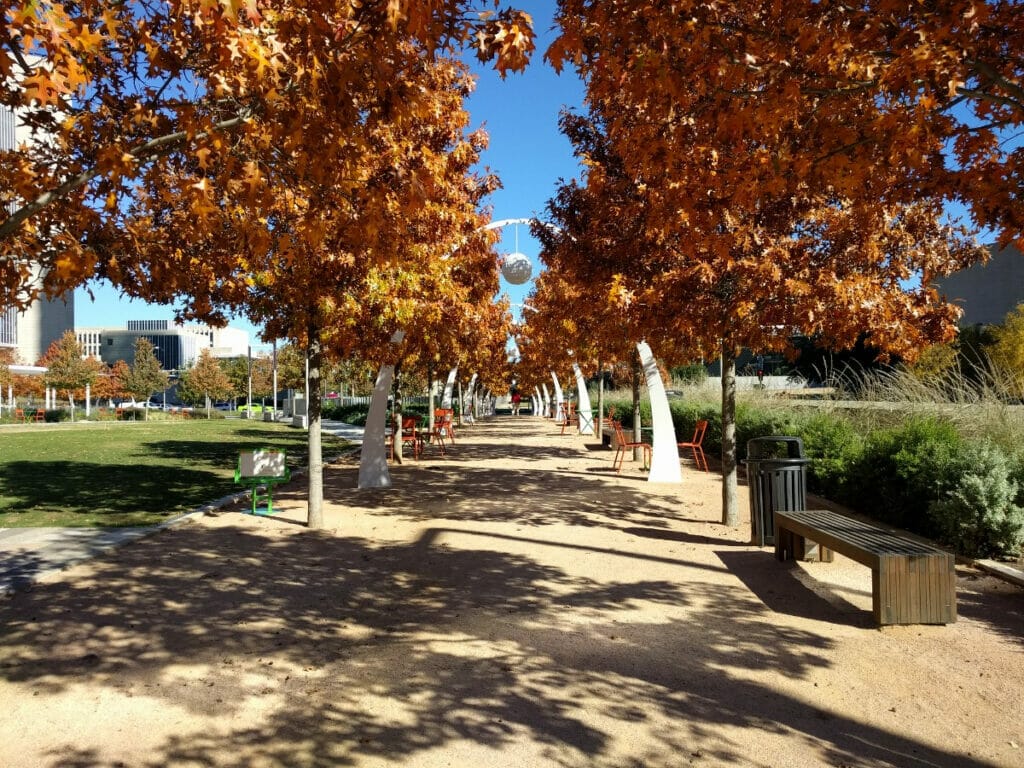 For nature lovers, Klyde Warren Park makes for a centrally located city park, linking uptown and downtown Dallas.
There are often classes or activities running in the park, or you can pick up a snack at one of the food trucks that line the perimeter.
Alternatively, spend an hour or two at the Dallas Arboretum and Botanical Gardens.
The 66-acre gardens host stunning floral installations, classes and tours which you can join or explore at your leisure.
Dallas Day Trip Ideas for Foodies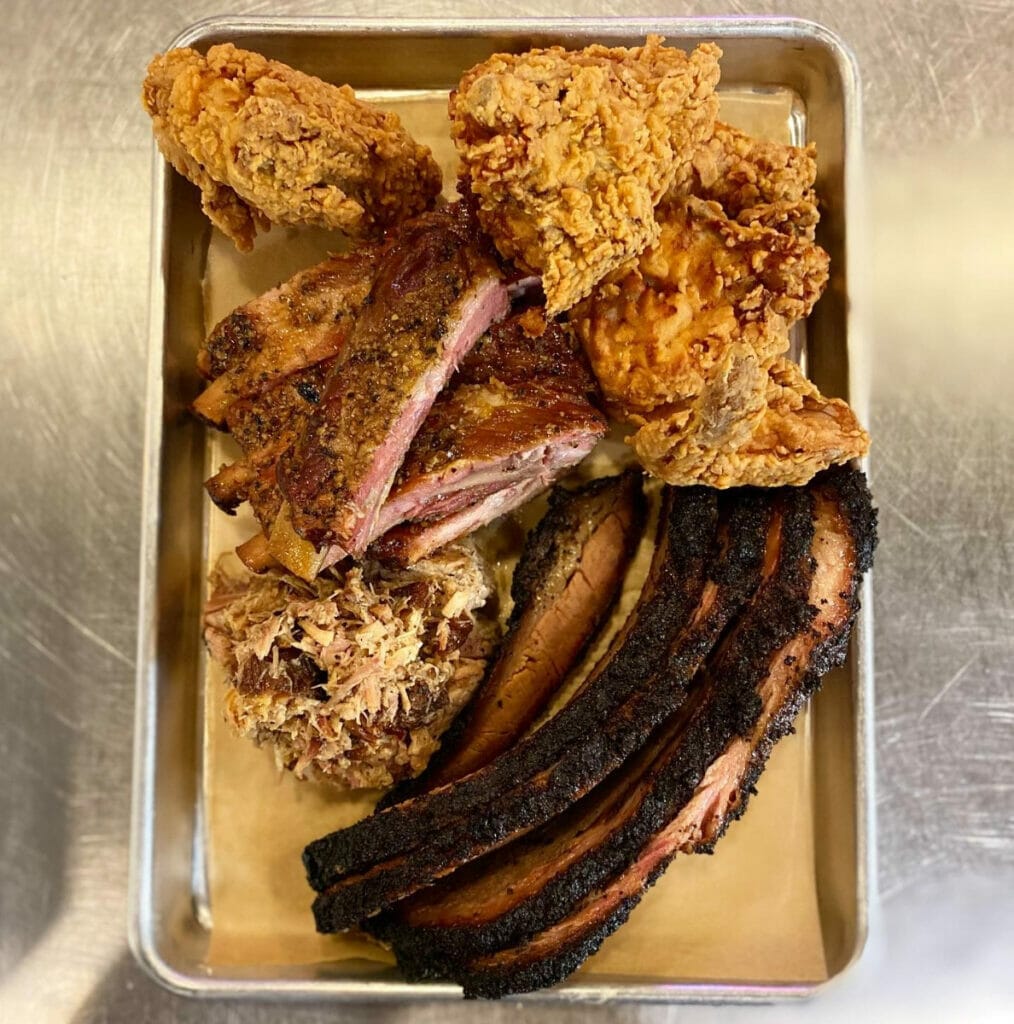 If Dallas is the only city you are visiting in Texas, you should definitely try to sample some of the local Texan cuisine at one of the many hot spots in town.
Some of the most popular places to tuck into Texan barbeque include the award-winning Pecan Lodge or the Slow Bone.
Pecan Lodge: 2702 Main Street, Dallas, TX 75226
The Slow Bone: 2234 Irving Boulevard, Dallas, TX 75207
There are also more food (and drink) stops listed below, so keep reading for recommendations on some of the city's oldest and most glamorous restaurants and bars.
Dallas Day Trip Ideas for Art Lovers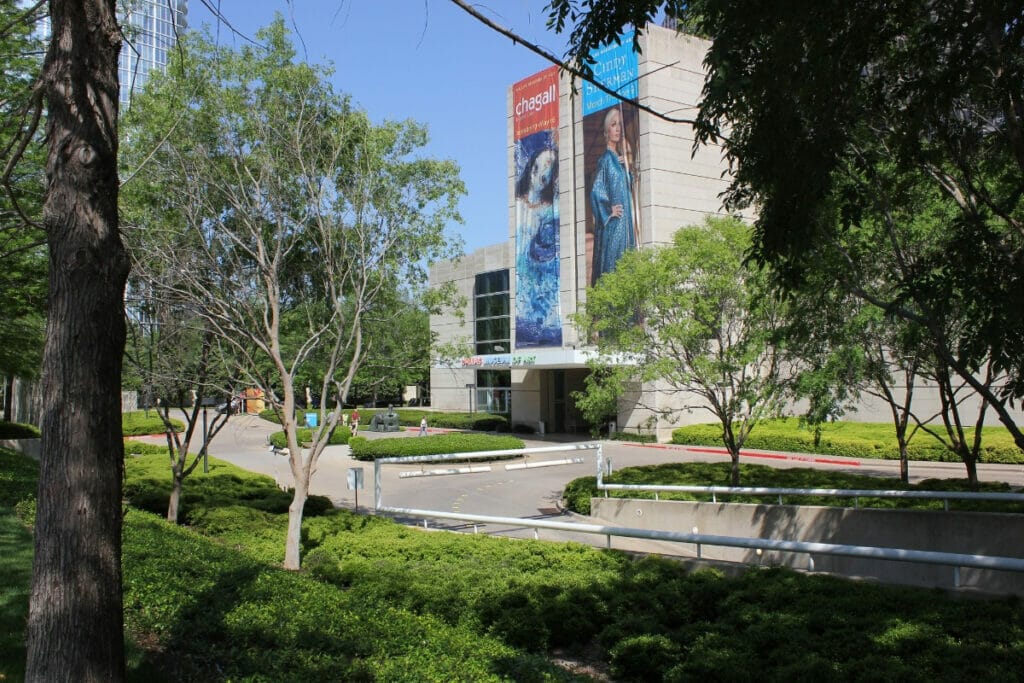 There's no shortage of art and culture in Dallas, so if you're an art aficionado, you should explore one of the many Dallas museums and galleries that are dotted across the city.
The Dallas Museum of Art has a vast collection of artwork, including both permanent and temporary exhibits by world leading artists.
The collection includes art from all cultures and time periods, along with pieces created specifically to showcase Texas art.
The Nasher Sculpture Center is an indoor – outdoor collection of art and sculptural pieces from famous artists such as Picasso and Edward Hopper, along with contemporary pieces by emerging artists.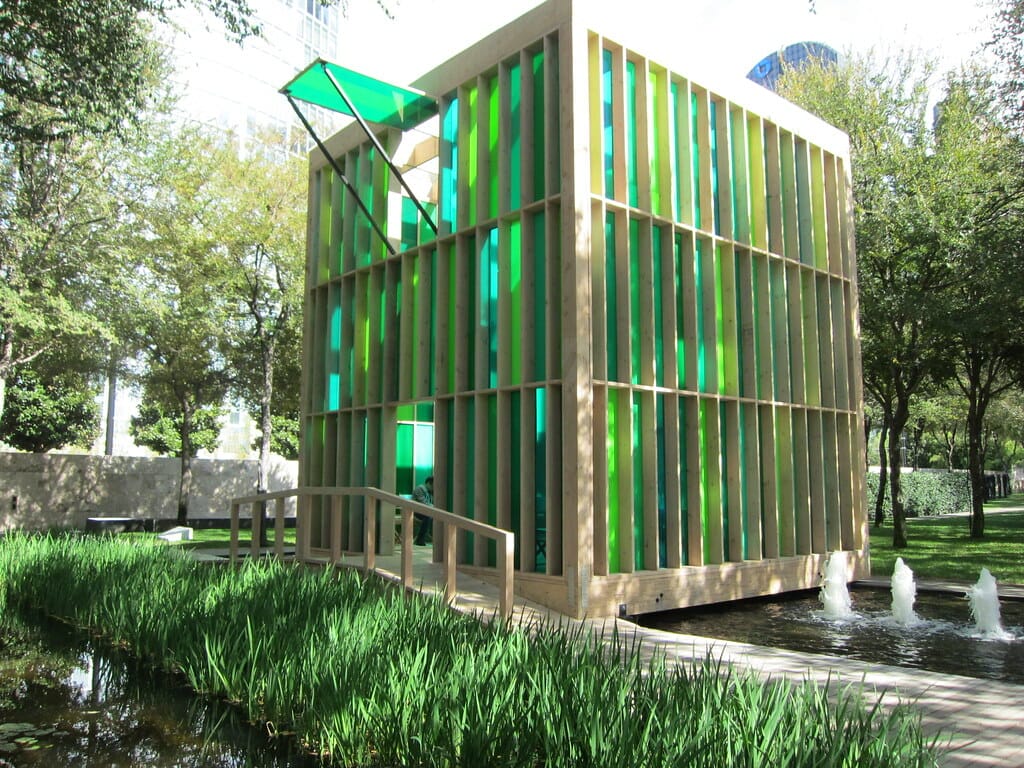 There are often free exhibits on display, so this can be a great low cost way to see some impressive artworks.
If your idea of art is more sensorial, catch a show at the AT&T Performing Arts Center.
The AT&T Performing Arts Center is made up of numerous venues which host performances across music, theater, comedy, dance and more.
Check the schedule in advance to see if any of the shows pique your interest.
Evening in Dallas
Your day trip to Dallas may be coming to a close, but there's no shortage of activities to help you make the most of your final evening.
It may be cheesy, but taking the lift up to Reunion Tower is a great way to experience an iconic Dallas monument whilst enjoying some incredible views over the city.
Once you reach the top, there are also interactive exhibits that help you learn more about the sights and historical landmarks that you can see.
Once you've come back down to ground level, kick off your self-guided tour of Dallas' infamous Margarita Mile to sample some of the best cocktails in the city.
Don't miss a stop at the original home of the frozen margarita, Mariano's Hacienda.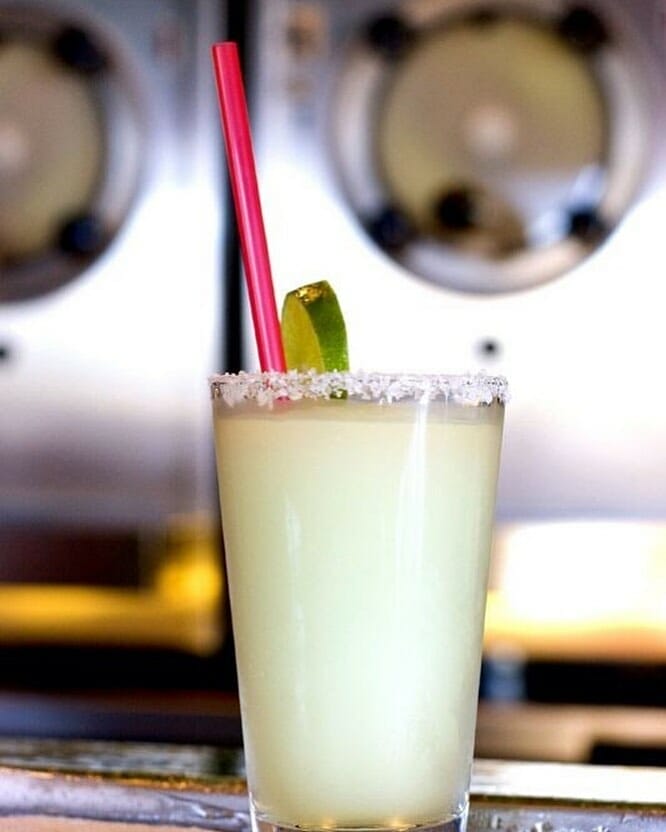 Other local favorite venues serving both margaritas as well as delectable food, include Cafe Herrera, which serves authentic Mexican cuisine.
Also check out El Fenix, a much loved local institution which has been serving up award winning margaritas and delicious food for over 100 years.
If you want to see where the glittering social crowds of Dallas like to converge, head over to Fearing's and the Rattlesnake Bar in the ritzy Ritz-Carlton.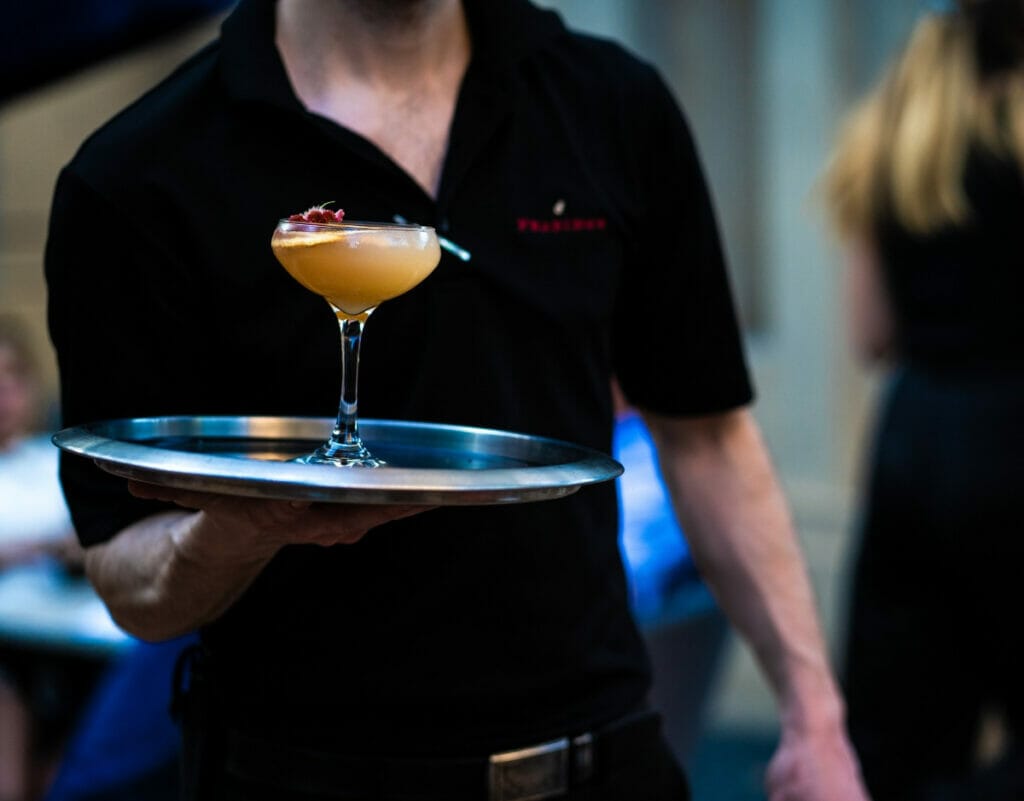 This is a place people go to see and be seen, so you should definitely dress up.
For a final activity to say farewell to Dallas, take a ride on the M-Line trolley.
This is a free tram that ferries passengers from downtown to uptown and is a unique way to catch your final glimpse of Dallas before returning home.
Pin for Later!