San Antonio is a couple's paradise with endless options for romantic, adventurous, and just plain silly dates.
These San Antonio date ideas include everything from cave explorations to dinner cruises and everything in between!
Whether you're looking for a classic cocktail and movie or looking to get a little off the grid, there is a date in here for you!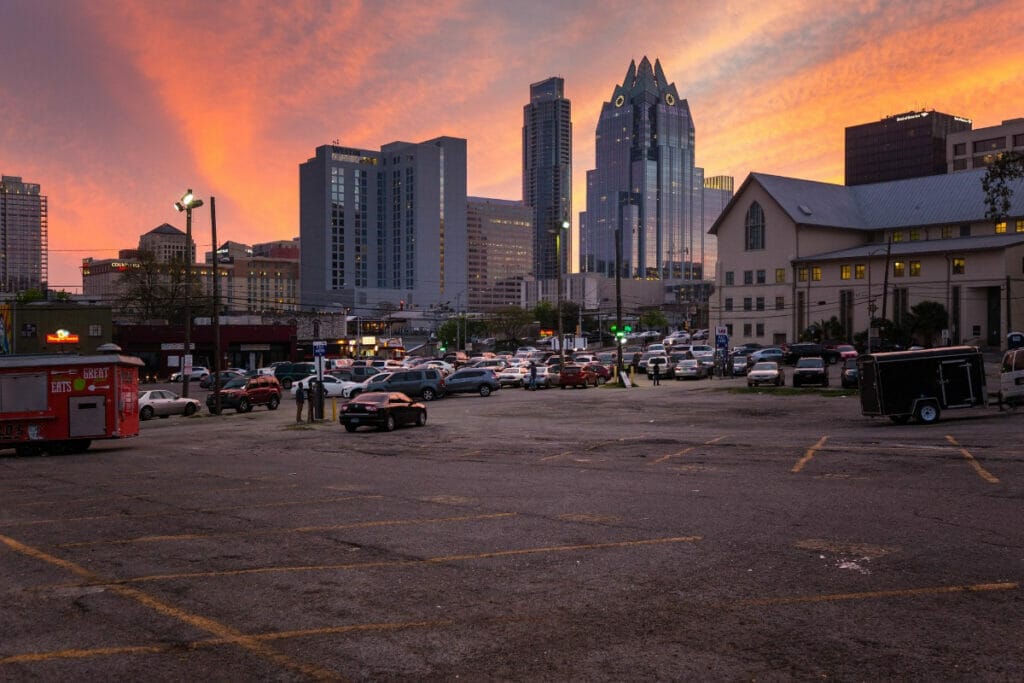 If you're looking for a first date idea or something for the perfect anniversary, you are sure to find something that will bring that extra spark to your next big day (or night)!
Read on to discover 35 romantic date ideas for everyone from San Antonio locals to those just passing through.
GET A

FREE

TEXAS GUIDEBOOK WITH LOCAL TIPS!
With 71 pages of helpful travel tips and the "best of" Texas lists, this is your ad-free key to your Texas trip.
Looking for more fun locally approved San Antonio guides? Check these out!
Looking for more romantic Texas guides? Head over to one of these posts!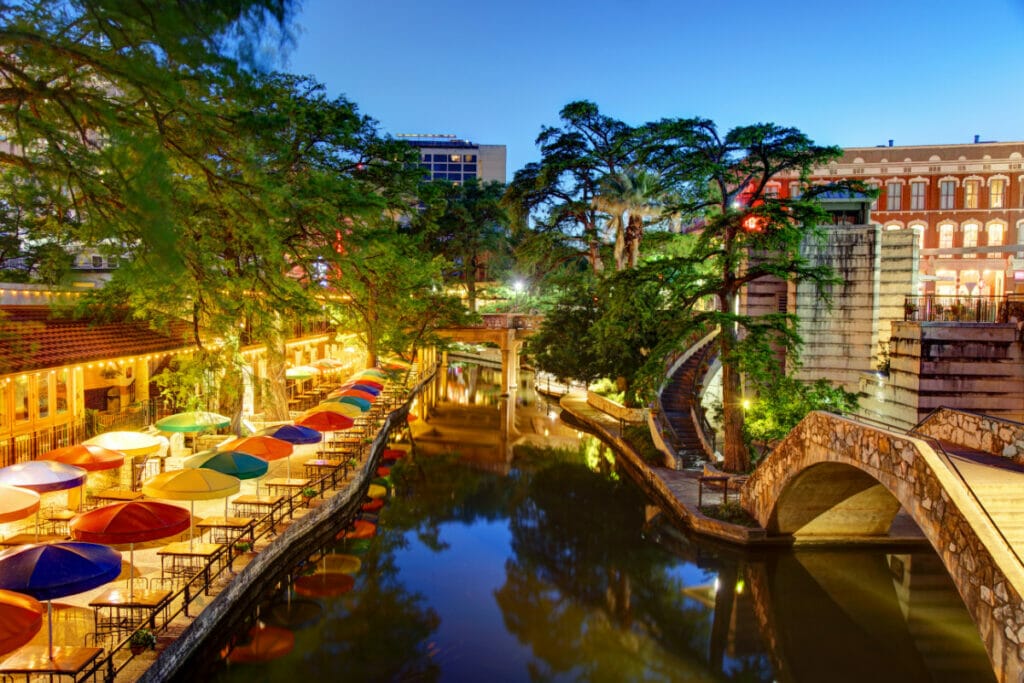 The River Walk is a classic date night idea in San Antonio that simply never gets old!
With different arts and culture events every weekend and countless shops and restaurants there is sure to be something to delight any date.
The San Antonio River Walk is technically 15 miles long with 5 entire miles dedicated to the center of downtown so if the date is going well, you'll never run out of more steps to take.
With all that walking you're bound to get hungry, so stop by the Domingo Restaurante for some margaritas and chips and guac!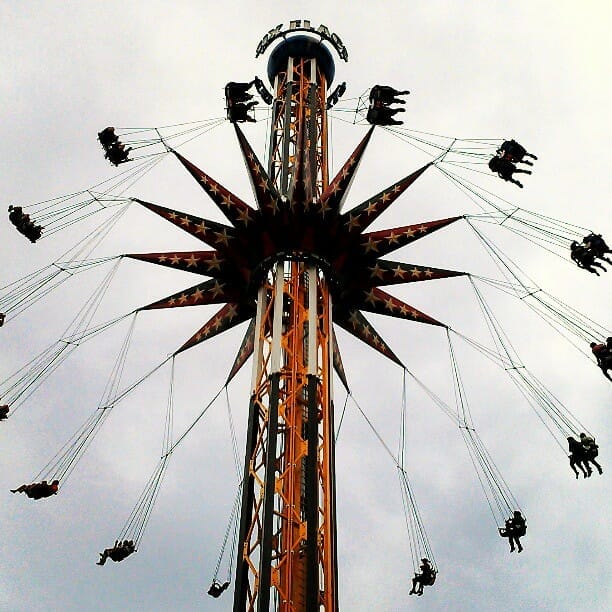 Whether your date is an adrenaline junky or more of the laid back lazy river type, a trip to Six Flags is sure to excite anyone looking for a fun date idea in San Antonio!
Already been to Six Flags?
No worries, there are always exciting seasonal events to check out like Oktoberfest, Holiday in the Park, Rollercoaster Rodeo and even Mardi Gras to keep you and your special person on your toes!
And if you're not a fan of crowds, think about surprising your date with a midweek adventure! Nothing is more romantic than playing hooky from work!
Lions, tigers, and bears, oh my! Want to design an unforgettable first date idea in San Antonio? Look no further than the Zoo!
The best part about a trip to the Zoo is that it's different every time because you can never predict what the critters will be up to!
Want to make the date extra memorable, for just $5 a person you can plan to feed a giraffe (makes for a great photo) or check out the after hours programs and visit after dark during one of the exclusive full moon tours!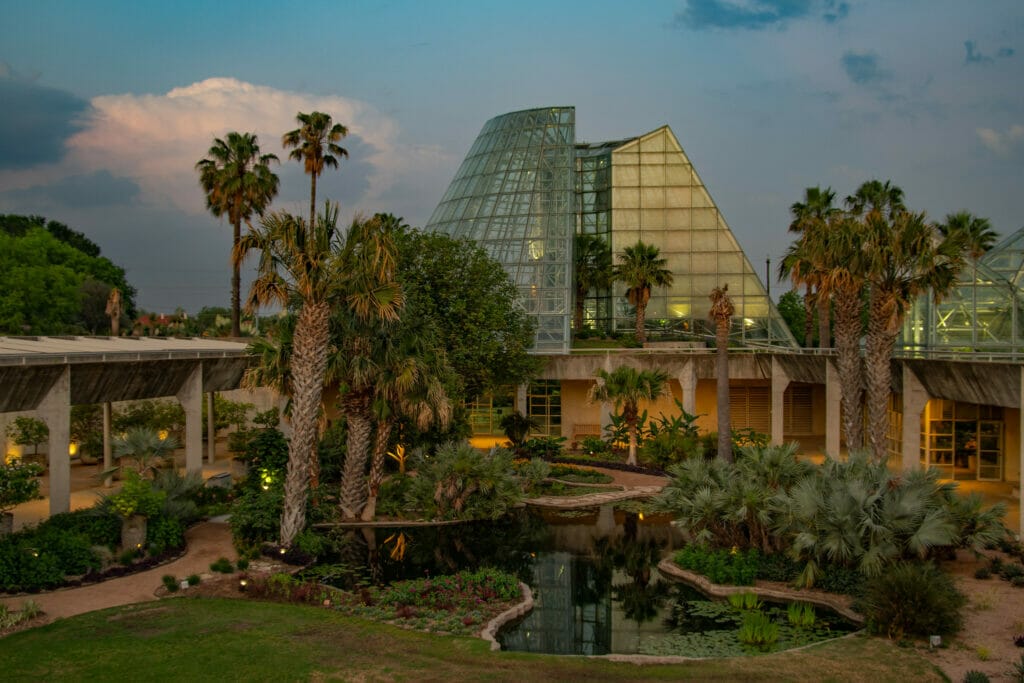 The botanical garden is a classic first date idea, especially for plant lovers!
Where else can you wander aimlessly in deep conversation surrounded by beautiful flowers with something new revealed around every corner!
Make sure you check out the Lucile Halsell Conservatory which features exotic plants from around the world!
Want to really impress your date? Pack a picnic in advance and surprise your date with some scrumptious treats!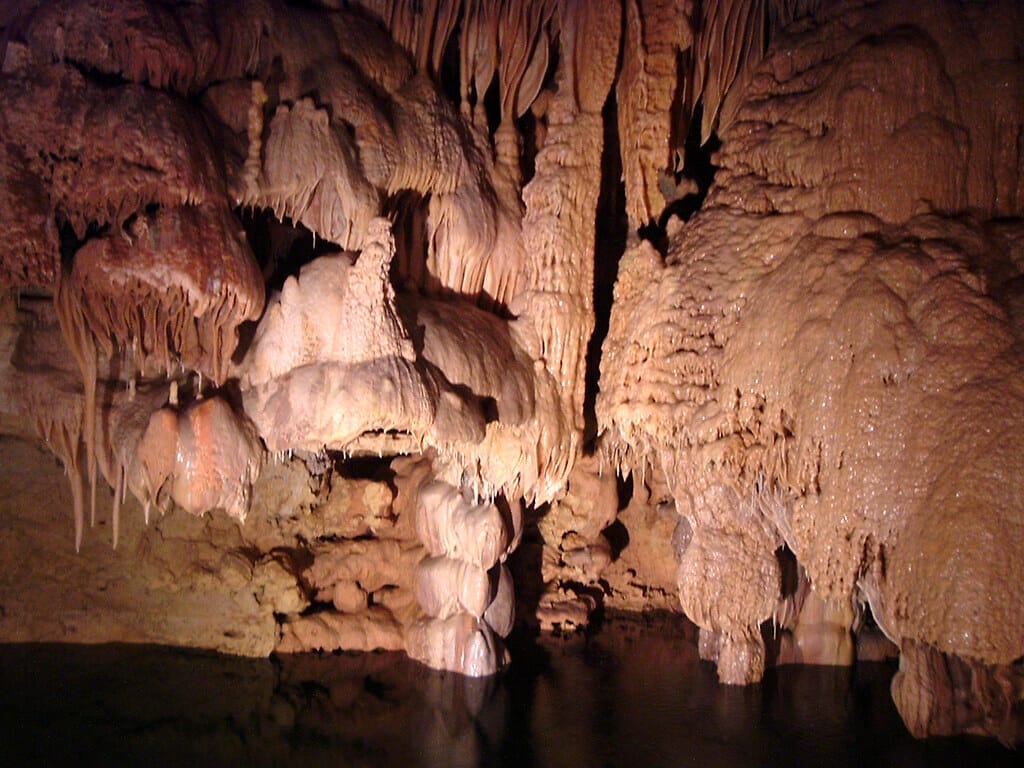 Looking for a date that shows off your adventurous side?
Check out the Natural Bridge Cavern Texas' largest and one of the world's premier show caves.
Choose from a variety of guided tours, each one more daring than the next!
If you and your date aren't afraid of getting a little muddy, the "Adventure Tour" is sure to be unforgettable, where you'll also learn some professional spelunking skills!
Be sure to make a plan for some post-caving BBQ as you'll be sure you work up an appetite!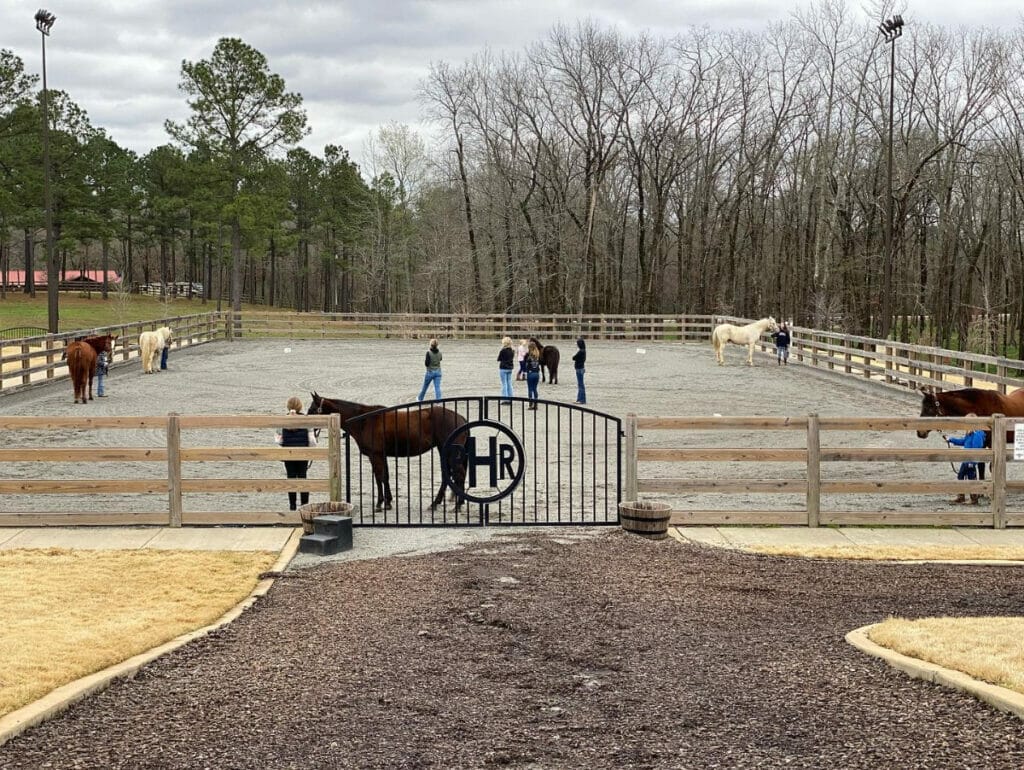 If you're looking for an anniversary idea in San Antonio, look no further than Pine Hill Ranch where you can choose between a half-day trail horseback ride or hourly trail ride for you and your other half at the most romantic time of day, sunset!
The experience includes a bring-your-own-picnic option, as well as access to a private lounge (with kitchenette), while experiencing a romantic and intimate horse-trail alongside your partner.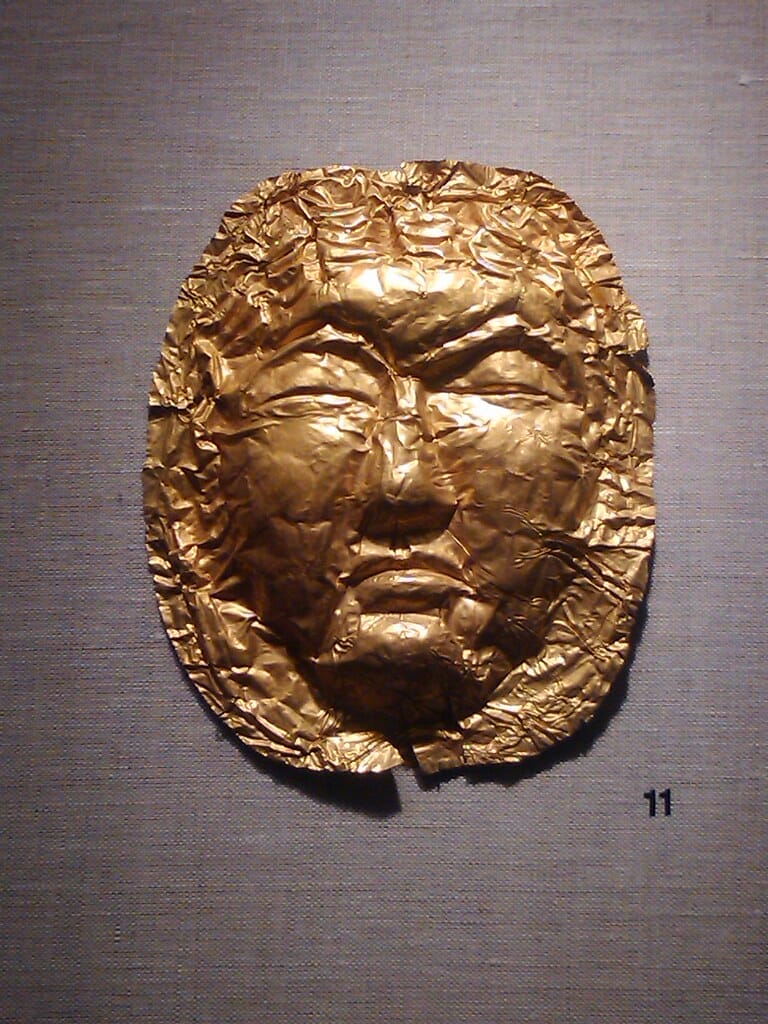 The San Antonio Museum of Art is a great spot to show off your more thoughtful, creative side.
With a diverse array of permanent collections on display as well as dynamic rotating temporary exhibits, you're bound to find something new to chat about on every visit.
Make sure to book a table at the museum's restaurant, Tre Trattoria, in advance for a lovely meal inspired by the Tuscan hillside with a gorgeous leafy view of the Riverwalk!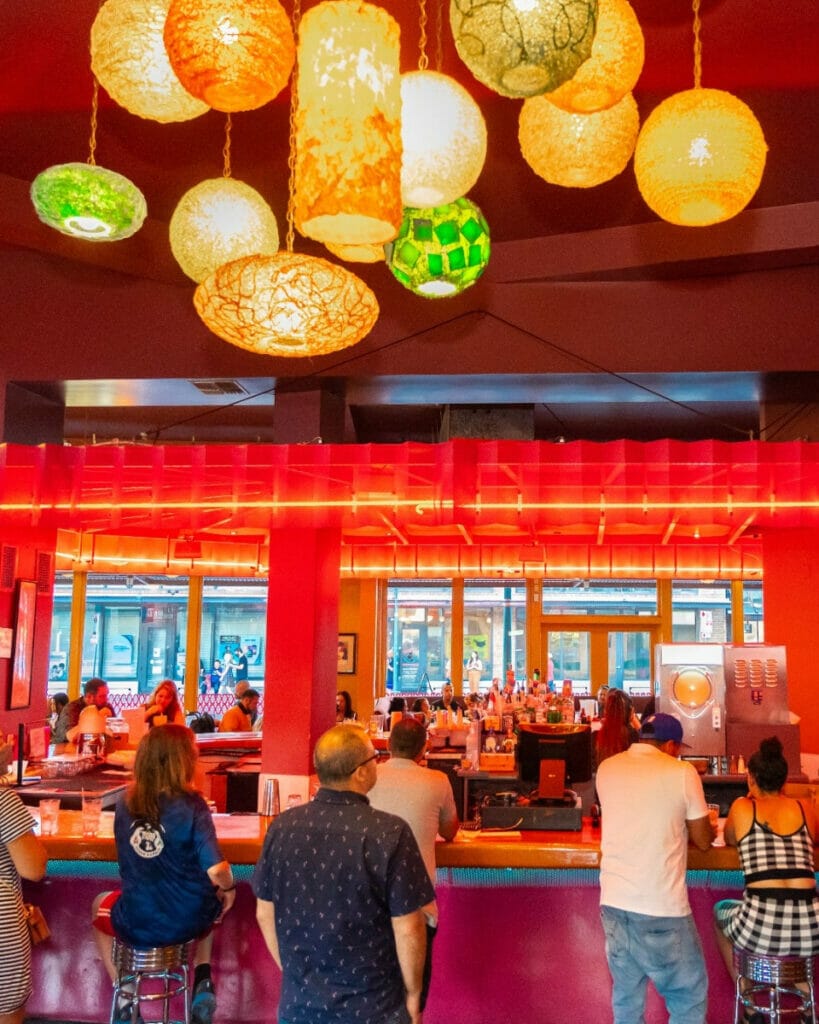 If you're local in San Antonio, it's fair to assume you've been to Rosario's but that doesn't mean it's not a great date spot!
There's something to be said for hometown favorites and showing your date how you can give an old spot a new twist!
Check their online calendar for live music nights and happy hour times.
Have something else in mind? Try taking Rosario's margaritas to-go!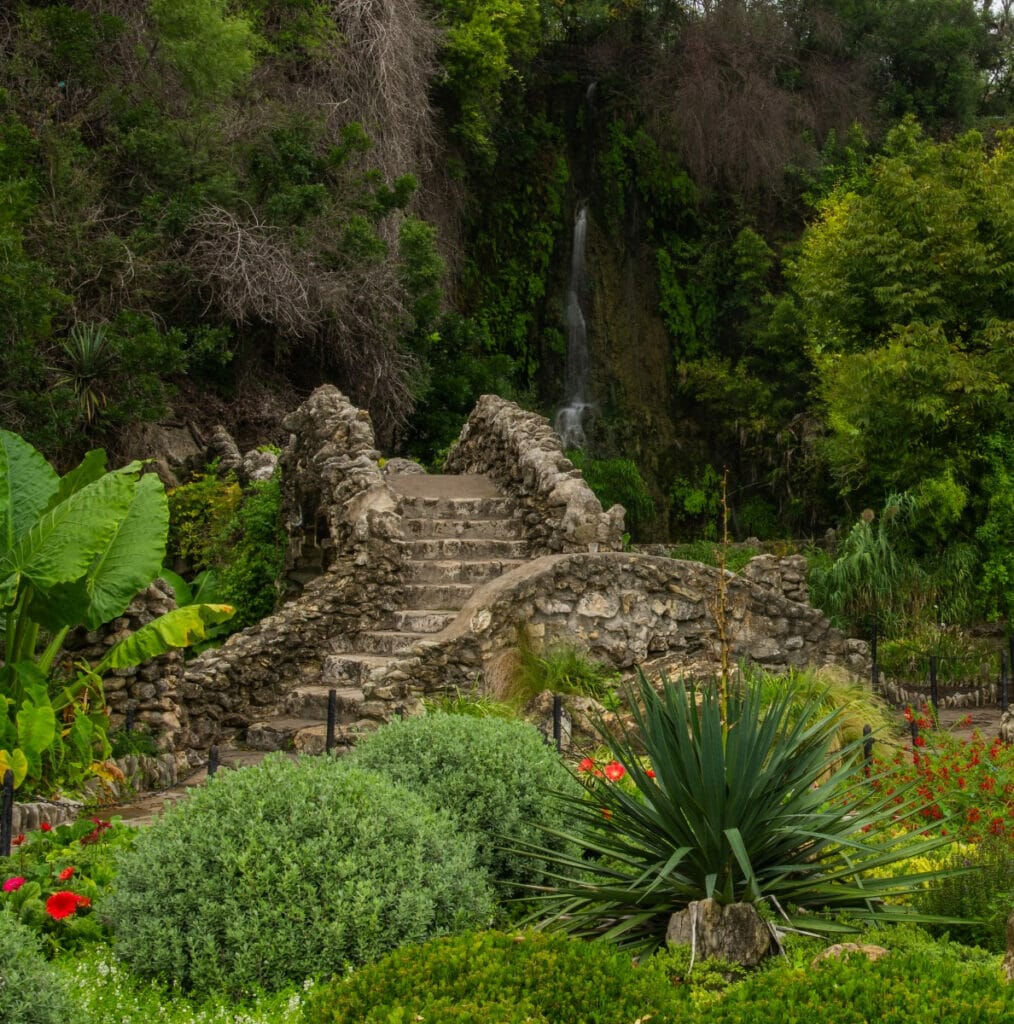 Pack a picnic and take your date on a relaxing afternoon lounging in the Japanese Tea Garden, a beautiful spot located in a former quarry in Brackenridge Park.
The Japanese Tea Garden is open to the public daily from dawn to dusk and includes a shaded pavilion, amphitheater, rock gardens, and cool ponds. Best part, it's free!
Show off your commitment to these by picking up some sushi and Japanese sweets in advance from the nearby Koi Kawa Japanese Restaurant.
A festive favorite for tourists and locals alike, the Historic Market Square includes over 100 locally owned businesses for you and your date to explore!
Famous for its authentic Mexican cuisine and handcrafted crafts, the market will offer lots of fun for you and your date where you check out all the stalls and pick out some treats for both of you to enjoy!
11. Dinner on a River Cruise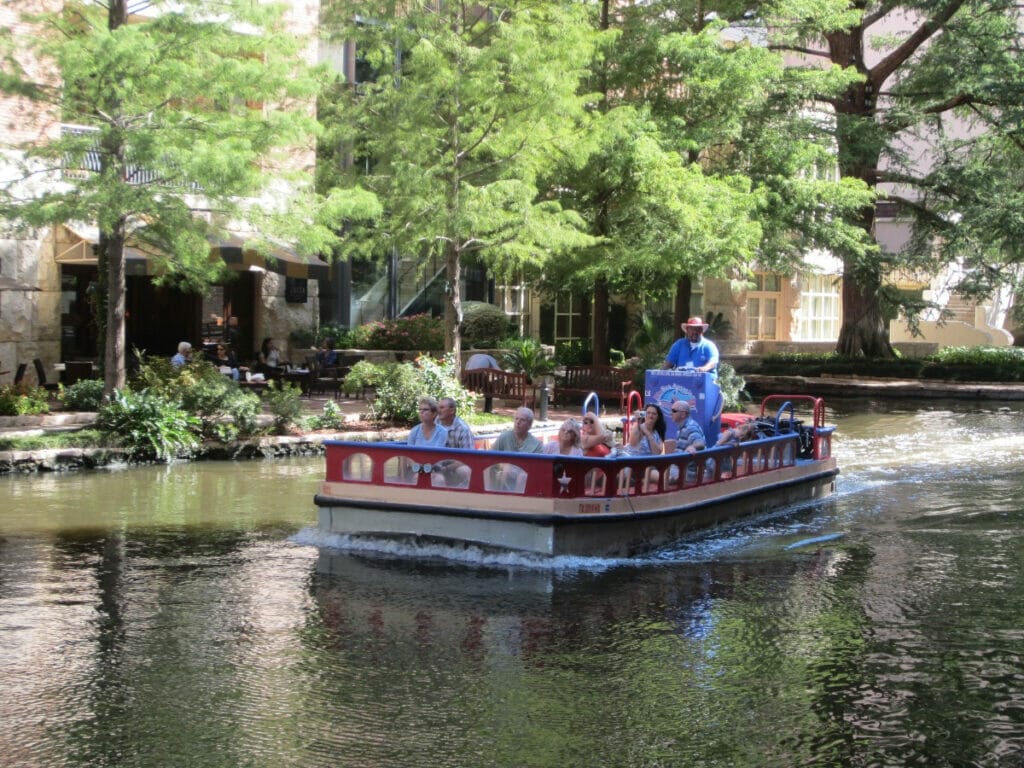 Fancy experiencing your favorite River Walk restaurant meal from an all-new perspective?
Hop on a Go Rio River Cruise to take in the sights and sounds of San Antonio from the comfort of the water!
Choose one of your favorite restaurants, request a cruise reservation, and you're ready to go on a romantic two-hour exclusive dining adventure!
Looking to surprise your date? Tell them you're going out for tacos then show up to the boat!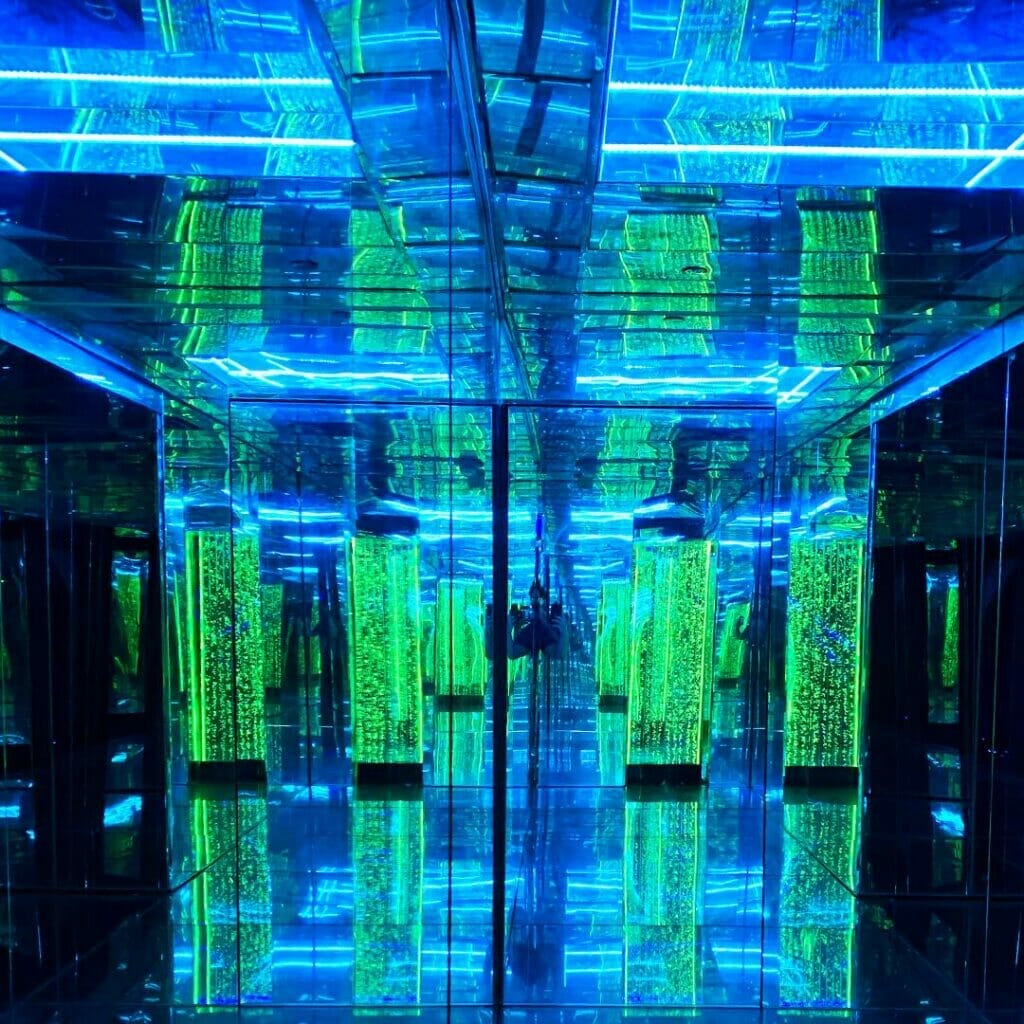 If you're ready to test your relationship with a fun challenge, The Amazing Mirror Maze try this San Antonio date idea!
Encounter dead ends, logic defying circles, and surprising corners as you and your date navigate the maze building teamwork as you go!
Hot tip: make sure to wear something cute as you'll be seeing your reflection at all angles, around every corner!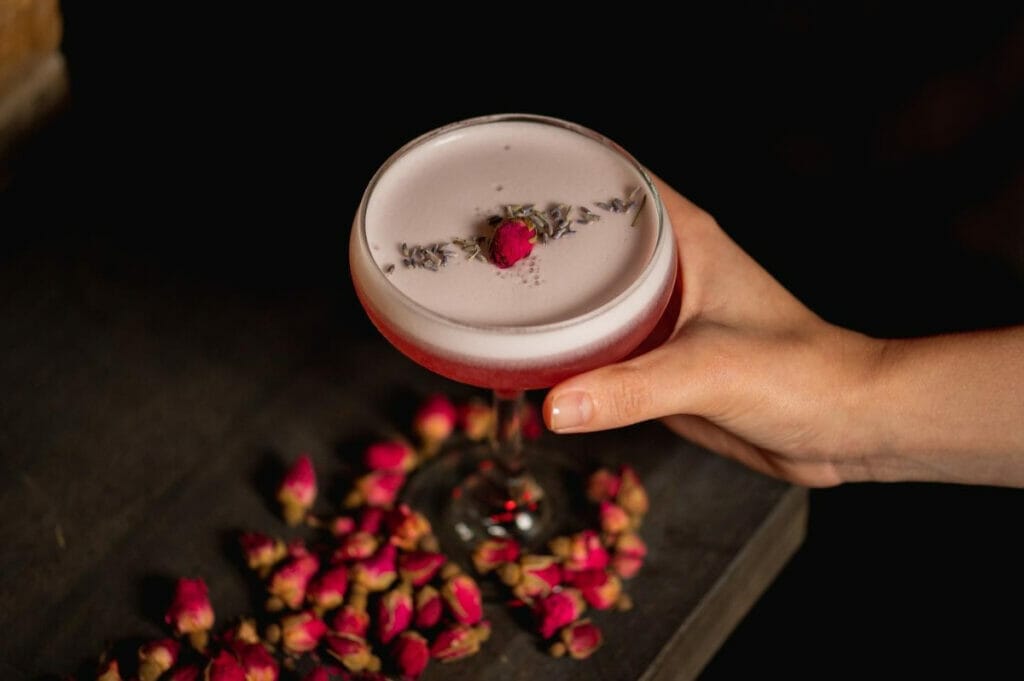 Take a step back to the 1920's in this unique speakeasy inspired basement bar unlike anywhere else you can grab a drink in San Antonio.
With live music and top notch mixology in a secret location, you'll be sure to impress your date!
Want to take it up a notch? Sign up for one of the private mixology classes where you'll learn to make 2-3 cocktails each!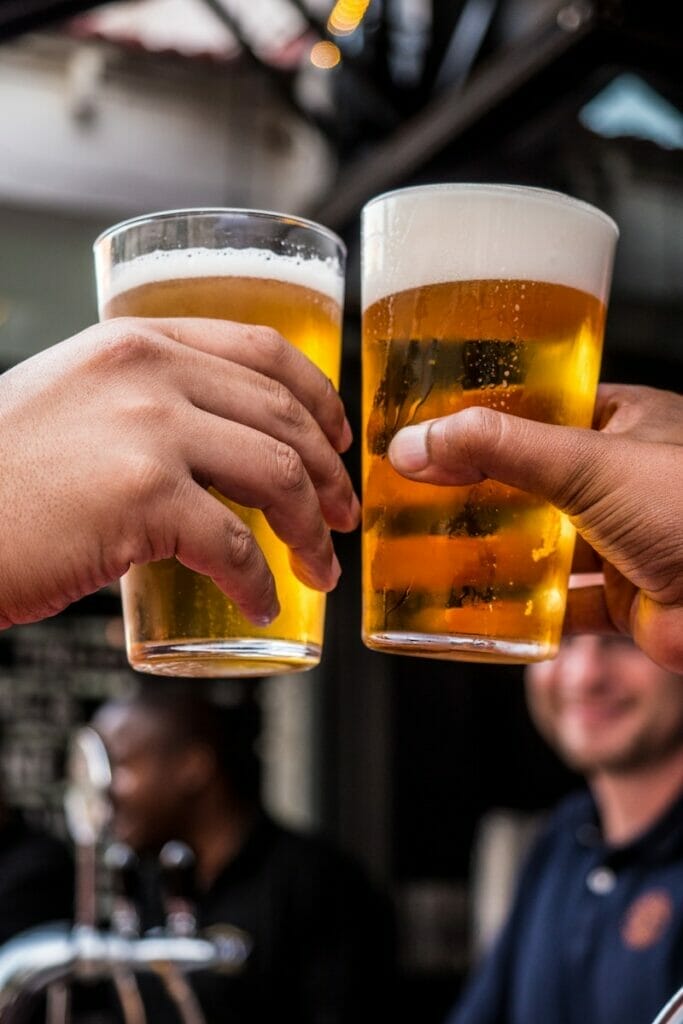 Hang with the San Antonio locals at Freetail Brewing Co. for a lighthearted date in one of the city's favorite hangouts.
Breweries are a great place for a date if you're a beer drinker looking for a chill vibe and a vast selection.
Interested in how the beer gets made? Check with Freetail beforehand to see about getting a special tour of the space!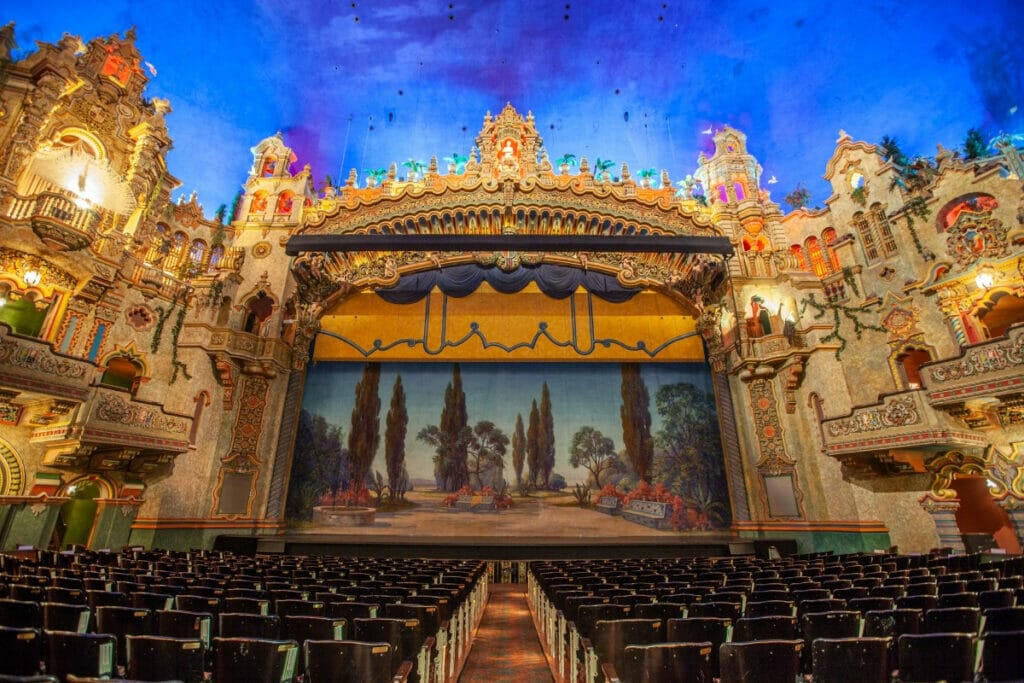 A trip to the theater is a time-honored date night tradition that can never go wrong and the Majestic Theater is just the place to bring your better half!
The Majestic Theater is San Antonio's oldest and largest atmospheric theater built in 1929 and still putting on top-notch performances today!
To avoid disappointment, plan this date far in advance to make sure you get the best seats in the house for anything from award winning musicals to stand up comedy.
Looking for a date idea outside of the city? Check out San Pedro Springs for a daytrip date!
Take a hike around the local trails and then cool off with a dip in the springs!
Bring your own floats to relax on the water and don't forget to pack some snacks for a fun filled picnic before heading home.
Alcohol is prohibited so stop at a brewery on your way if you're hoping to extend your day!
A great outdoorsy date idea is to hike through San Antonio's Friedrich Wilderness Park, a local favorite known internationally for birdwatching!
Friedrich Wilderness Park offers about 10 miles of hiking trails with varying degrees of difficulty.
The park is home to a variety of rare birds, terrestrial orchids, steep hills and deep canyons.
Bring a pair of binoculars and see if you and your dae can spot the Black-capped Vireo and the Golden-cheeked Warbler, two federally endangered species found in the area!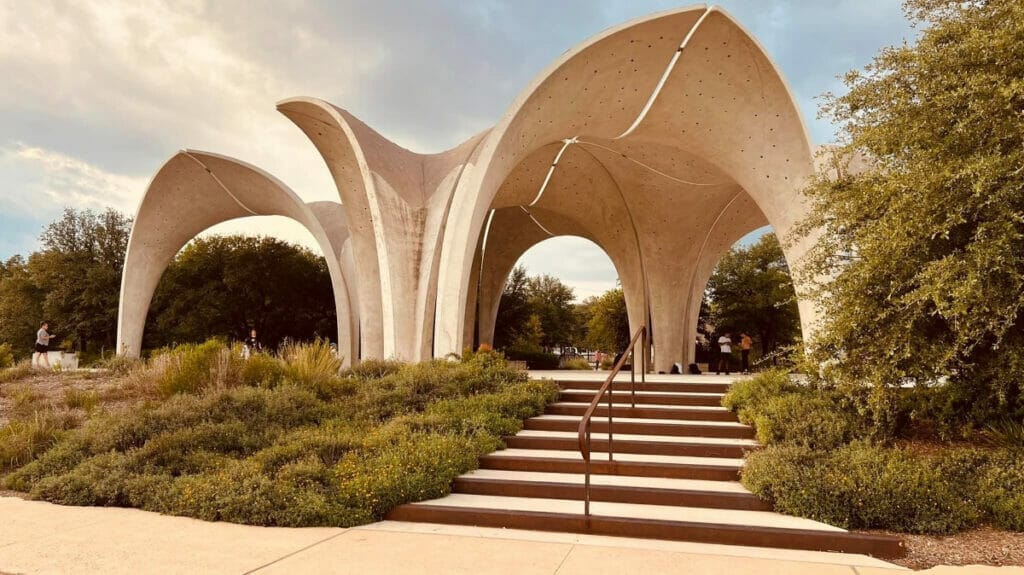 Take a romantic and educational walk around San Antonio's architectural and environmental triumph, Confluence Park!
On the banks of the San Antonio River and San Pedro Creek, you can wander through massive and scenic ecosystem restoration projects and learn about how to protect urban waterways.
Bonus: The beautiful concrete structure in the park makes for an amazing photo backdrop if you're looking for a place to take couples photos!
Book a photographer in advance if you want to really impress your special someone.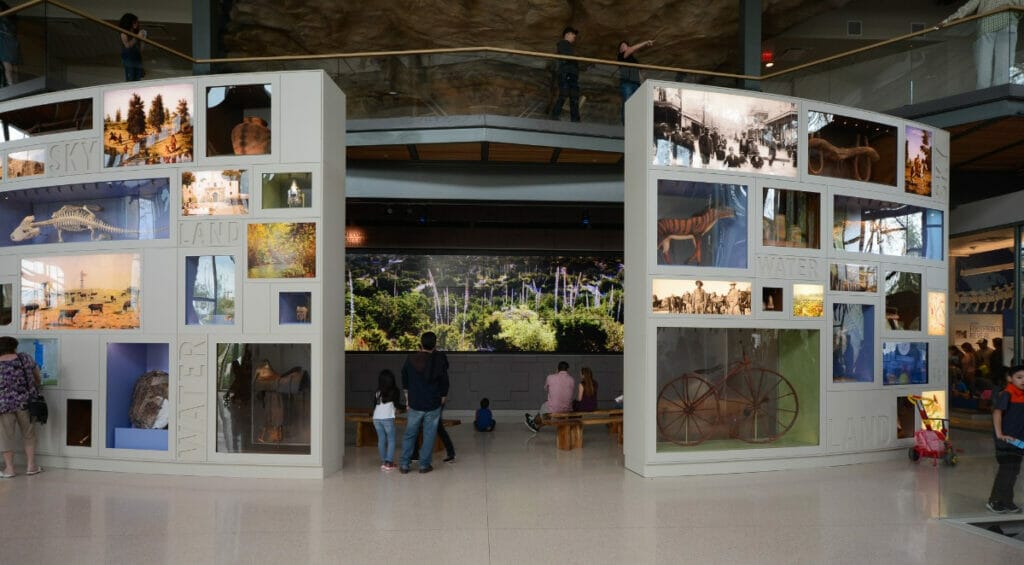 The Witte Museum is San Antonio's museum of South Texas history, culture, and natural science.
In edition to the engaging exhibits, the museum also offers a series of exclusive adult programs like the annual Witte Game Dinner, book signings, special cocktail nights, and even yoga!
Surprise your date by taking them to the museum for something a little outside of the box because nothing says you're in it for the long haul like a trip to see 100 million year old dinosaurs!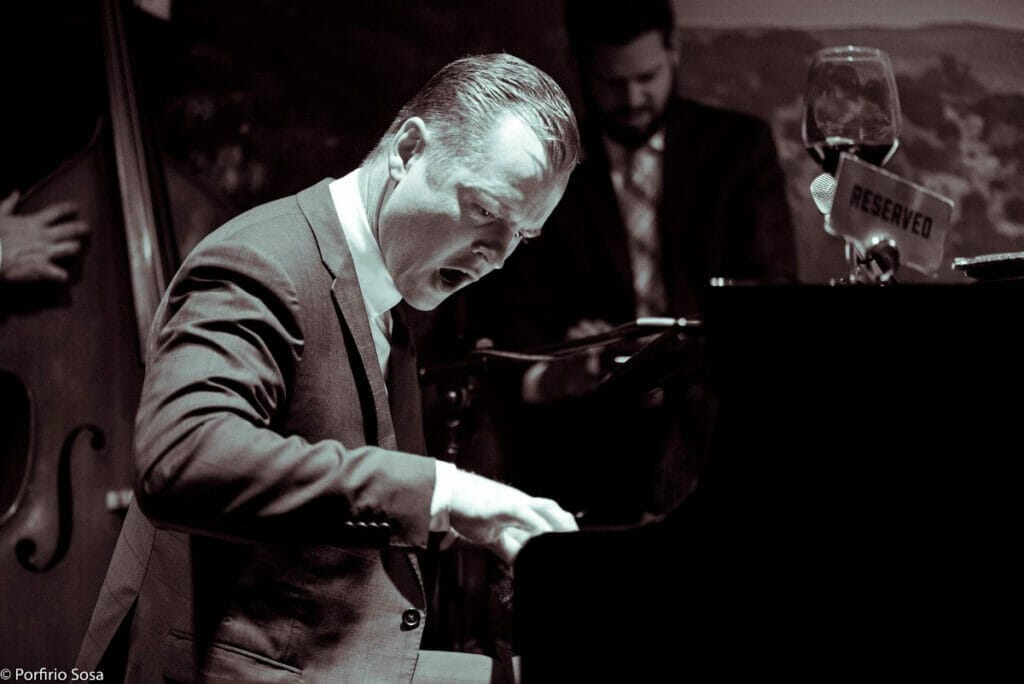 Located in the basement of the Bottling Department at the historic Pearl Brewery, Jazz, TX is San Antonio's favorite spot for live jazz (and romantic dates).
With a jazz performance almost every night, you're bound to find something to groove to when you pop in to Jazz TX for dinner, drinks, and good vibes.
Want to really impress your date?
Book a table in advance so you have a great view of the stage and don't forget your dancing shoes!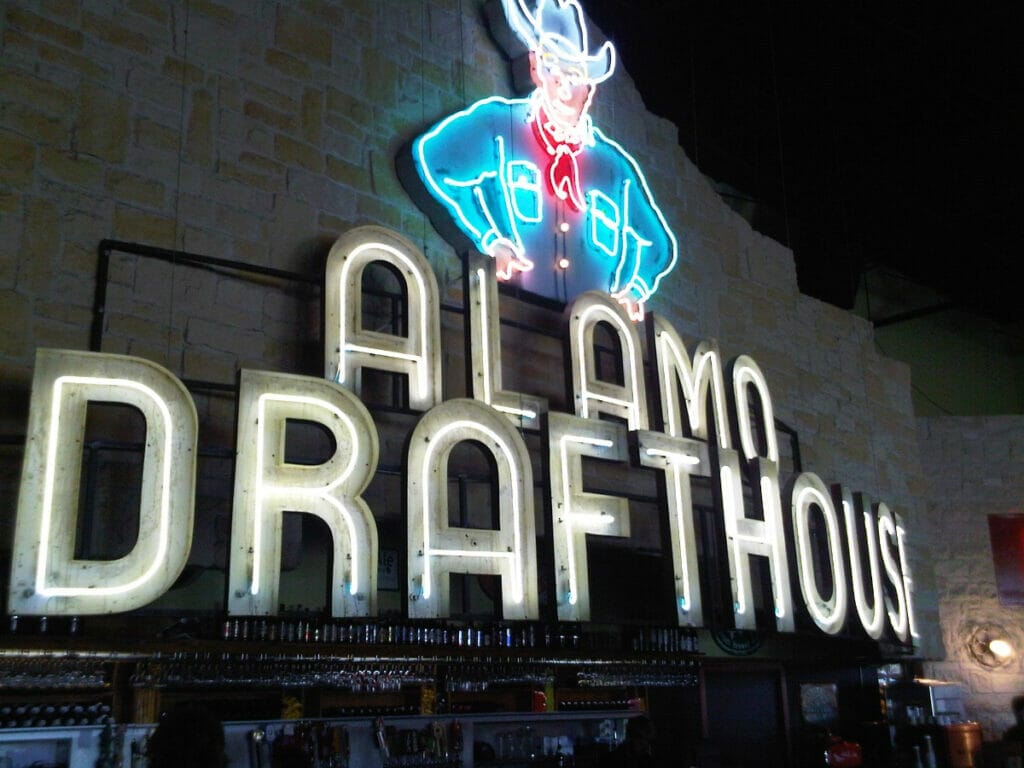 Who doesn't love a classic dinner and movie? Even better when you get them both in the same place!
The Alamo Drafthouse Cinema in San Antonio is famous for serving dinner and drinks during the movie.
All food is prepared in-house from scratch and focuses on a blend of film-inspired and American classics and also has 25-50 beers on draft!
Make sure to check that the flick you're looking for is being shown on screen and then book a ticket in advance to make sure you get a great seat next to your favorite person.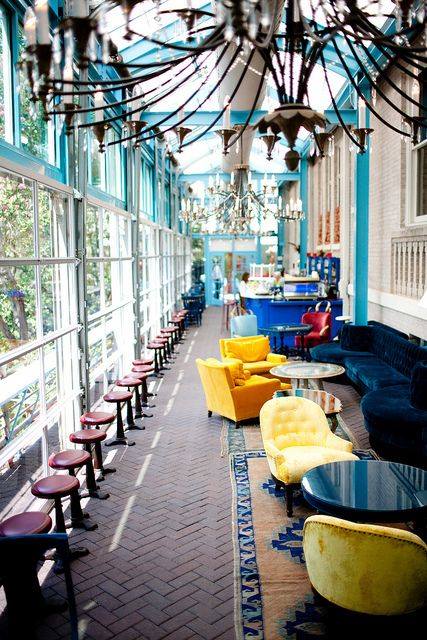 If you want to make a great impression in a classy conservatory, Ocho Restaurant is just the spot.
Located along San Antonio's River Walk, this restaurant serves up breakfast, lunch, dinner and late-night snacks with a Latin-American influence.
With glass windows and crystal chandeliers, you'll feel like you stepped out of Texas and into the French riviera (with the exception of the cuisine) with a great view and even better company.
Looking for a date night dinner spot in Texas that doesn't include tacos or BBQ?
Hanzo is the new hottest spot in San Antonio's Alamo Heights offering a unique twist on contemporary Asian cocktails and gastropub dishes.
Kickoff the meal with some small plates like sushi and spring rolls along with creative drinks made from house infused lychee vodka!
Check the website for happy hour slots happening everyday of the week!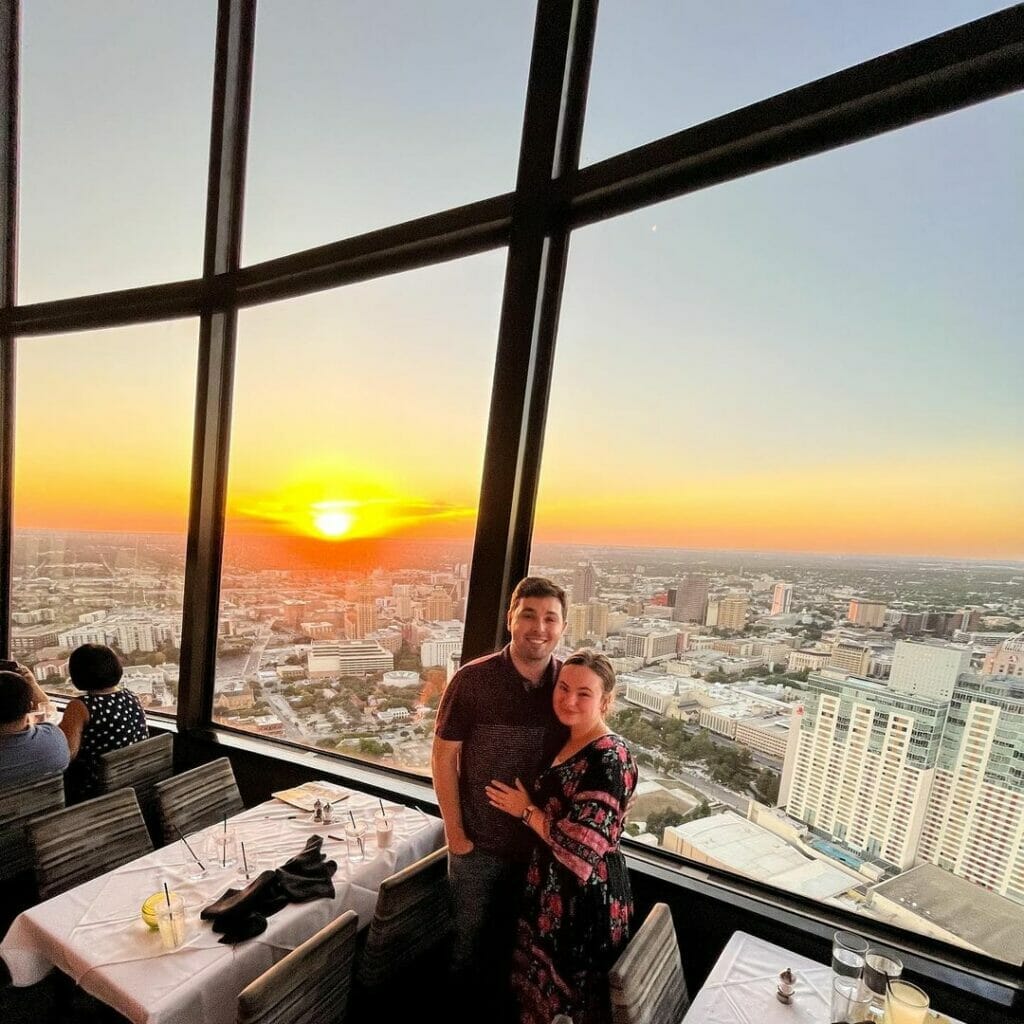 Coming in hot with the catchphrase, "Nothing tops the towers," there's no way it can disappoint at this date!
With the option to just visit the observation deck at 750-feet high or dine at the top of the Tower at the Chart House, you and your date can decide just how long you want to savor these views (don't forget, happy hour!).
The Tower is also host to a variety of seasonal events at ground level like outdoor movies, markets, and free concerts so check the calendar before you go to make a whole night of it!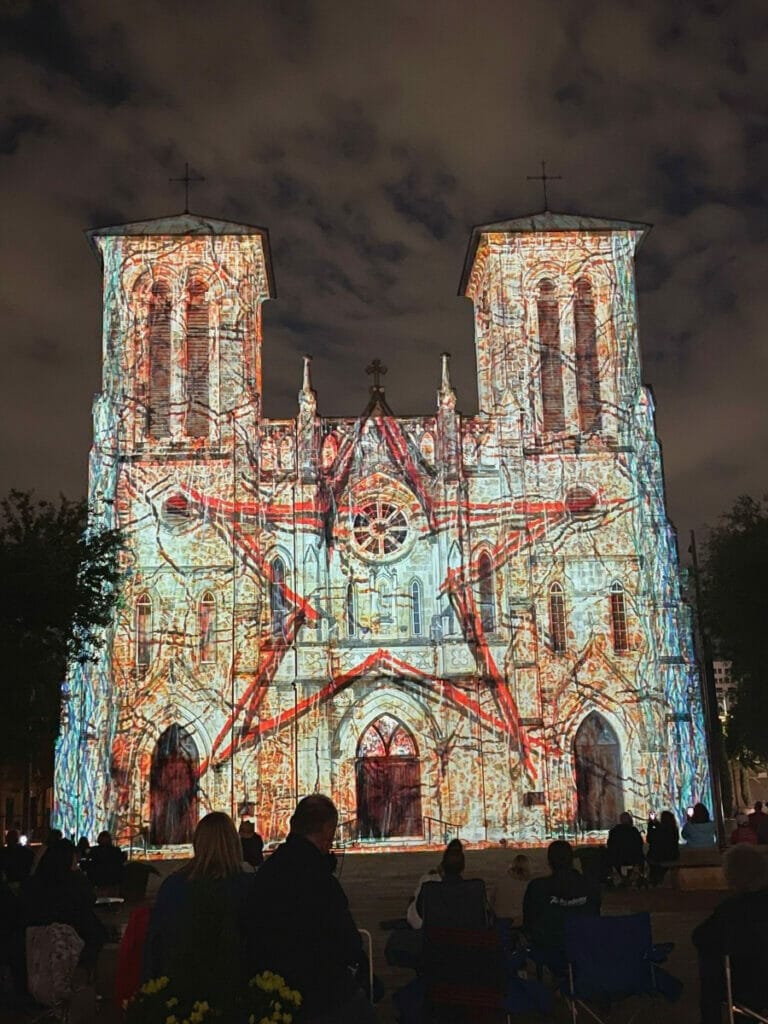 The Saga is a free immersive visual projection that tells the story of San Antonio from historical discovery, to early settlement, to current development.
It is an artistic production that is projected every Tuesday, Friday, Saturday and Sunday through 2024 on the façade of the San Fernando Cathedral.
The film itself is only 24 minutes so bring your date here for a cultural experience before heading out for the evening to one of the many local favorites along the River Walk.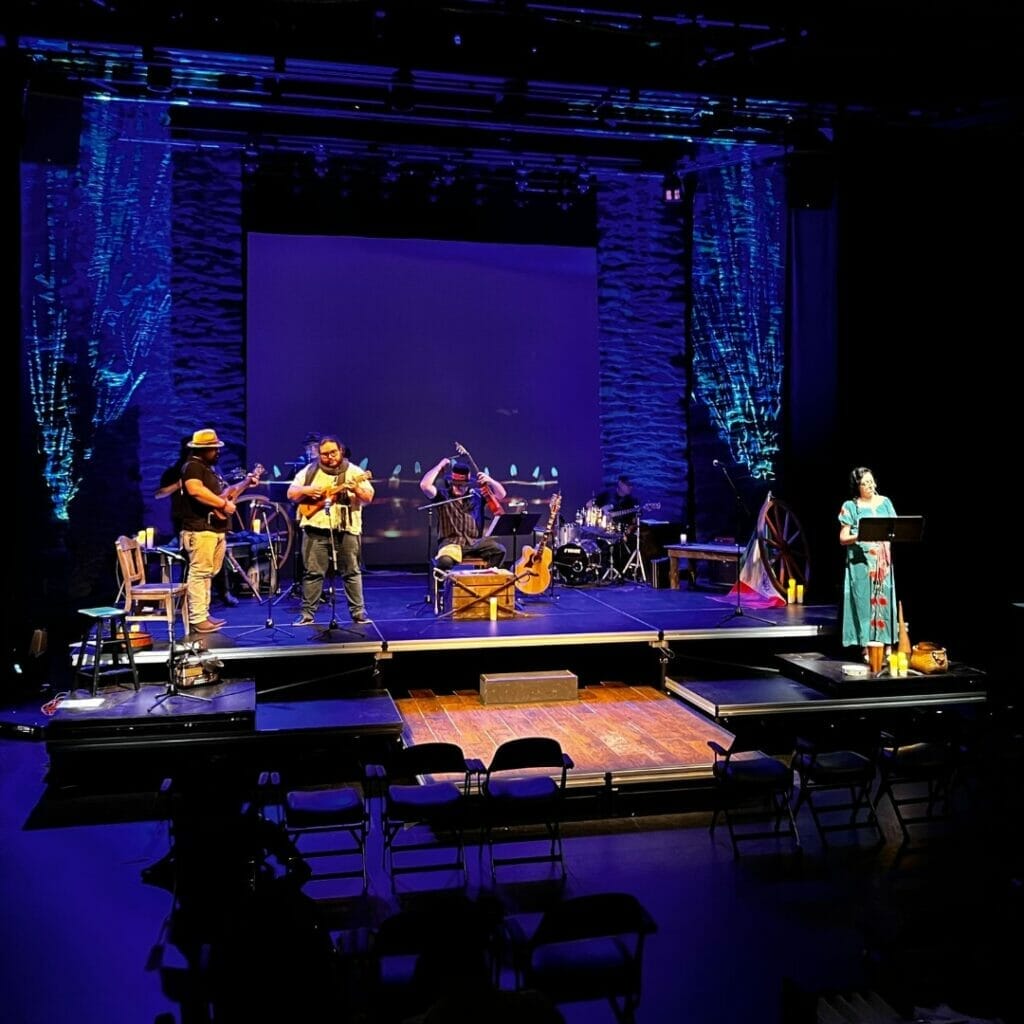 Located right next to the River Walk, the Tobin Center is the perfect next stop after some happy hour cocktails if you're looking for some premier entertainment.
With a variety of events almost every night, there is guaranteed to be something your date will love!
Choose from documentary showings, Disney films, musical performances, and even special guest speakers like Dr. Neil DeGrasse Tyson!
Looking for a daytime activity? You can even take part in yoga, zumba, or a drum circle at the Tobin Center!
Did you know San Antonio is home to a Culinary Institute of America campus? Now you do!
This campus isn't just for professionals either, they also offer single day classes that range from two-five hours in length where you and your sweetheart can grow your cooking skills (a date that keeps on giving!).
Class topics range from "Bangkok and Beyond" to "Bistros and Brasseries" with something on offer almost every weekend to choose from!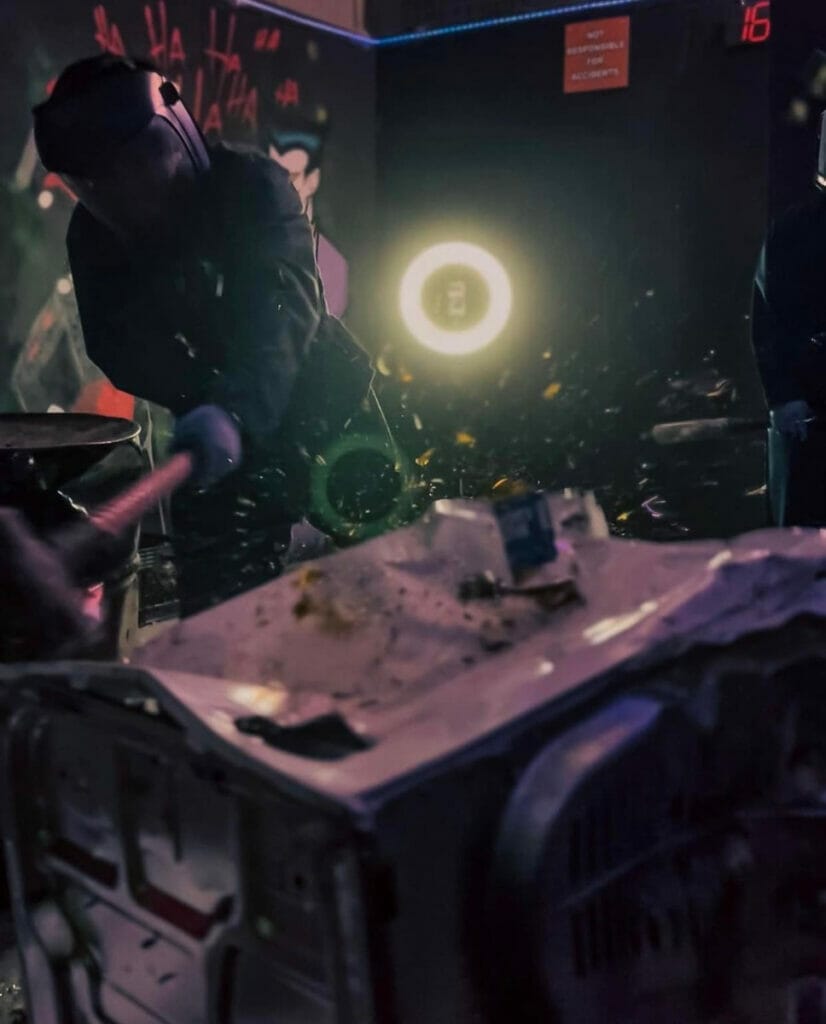 Has your date been suffering from stressors at work or maybe just had a tough week? There's no better way to help them release that rage than The Rage Room!
The Rage Room is a spot where you are not only allowed to smash glass bottles into smithereens, you are invited to!
Suit up and release your madness as you and your date have breaking things!
Warning: Check yourself before you wreck yourself – this is not your average date and it is not recommended that you bring someone whose rage may be directed at you!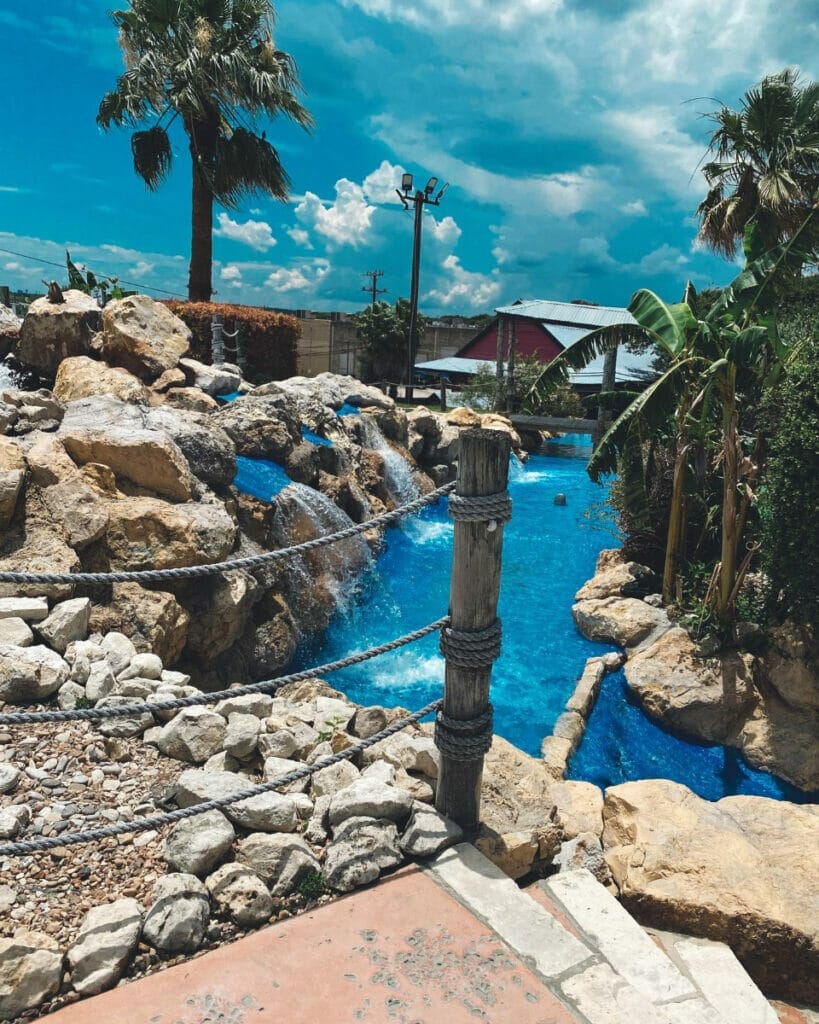 Mini golf is a great first date idea in San Antonio as it's a playful way to get to know someone while also scoping out their competitive side.
Embassy is a great choice because it offers a tropical paradise themed course with 18 holes and lots of waterfalls!
On Fridays and Saturdays they are even open until 10 PM if you want to go after dark to avoid the family crowds.
Are you the type to let your date win?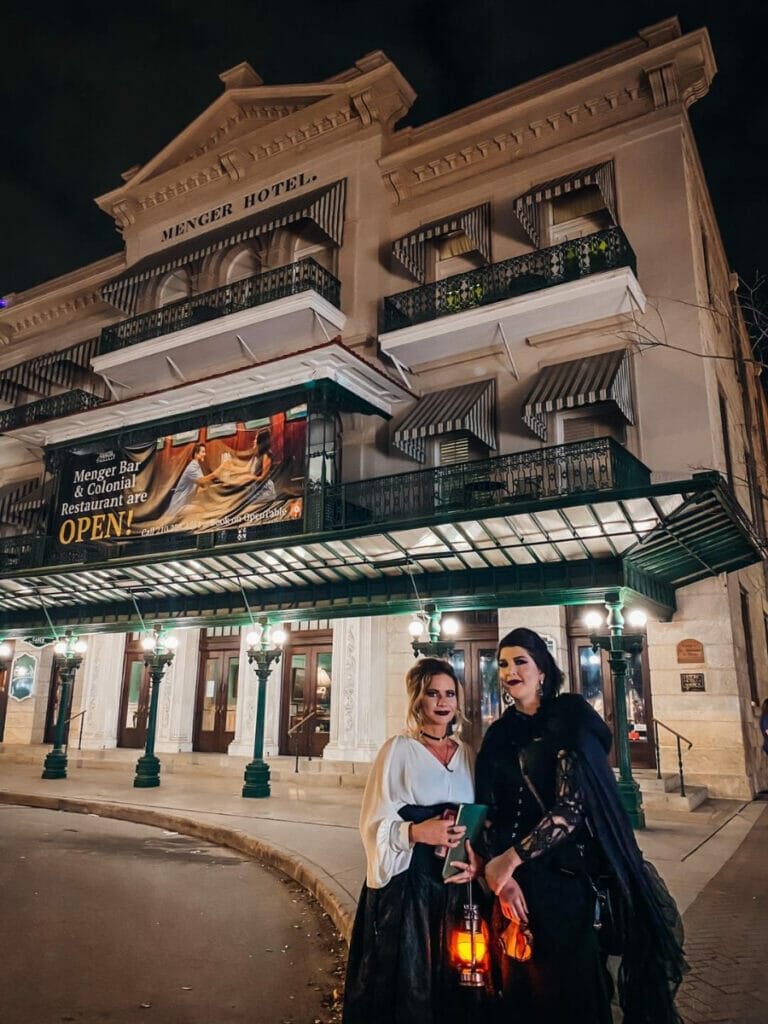 Are you or your date into the spooky side of things? Ghosts aren't just for Halloween, you know!
With the Sisters Grimm Ghost Tours of San Antonio you can choose from a bus tour (2.5 hours) or a walking tour (1.5 hours) that transport you into a world of ghostly happenings and terrifying histories of the city!
The tours happen every night of the week so you'll have your pick of when to join in!
31. Karaoke Bar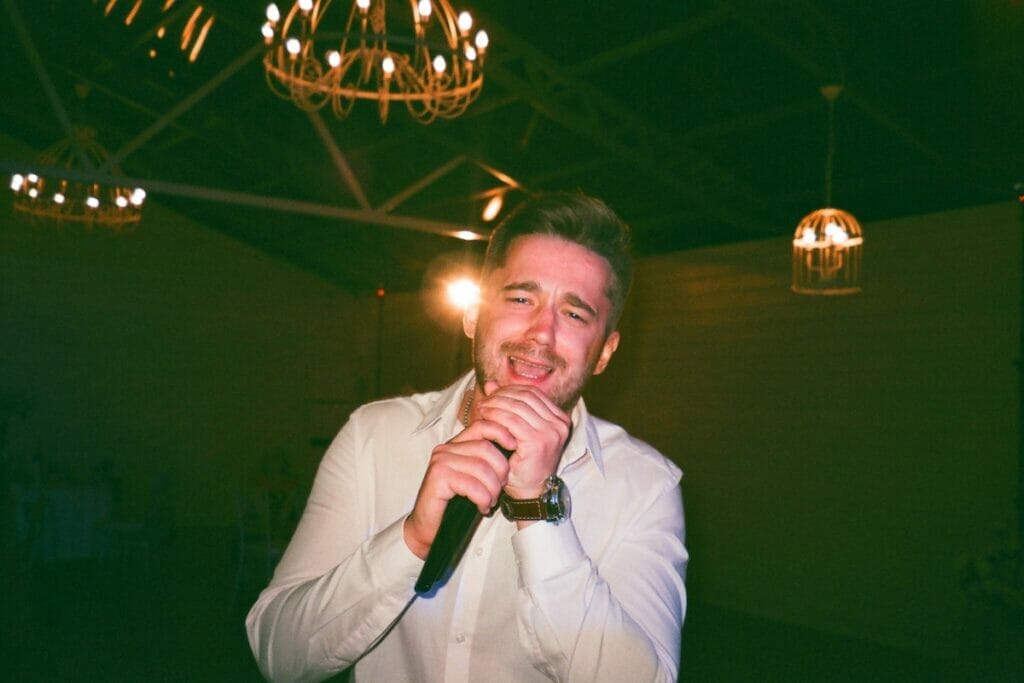 Whoever said a date had to be fancy?
Sometimes the best dates are the hole-in-the-wall bars that let just anyone belt their heart out and in San Antonio you have your pick of litter.
The Elbow Room, the Martini Club, Hidden Tavern, and Thirsty Camel are a few of the local favorites.
Pick a song to impress your date or suggest a duet if you want to get romantic!
Either way, you're sure to have a good time singing along with the other patrons.
Hot tip: Make sure you check the karaoke night in advance because nothing worse than showing up for karaoke and finding out its trivia night (although that might be another date idea…).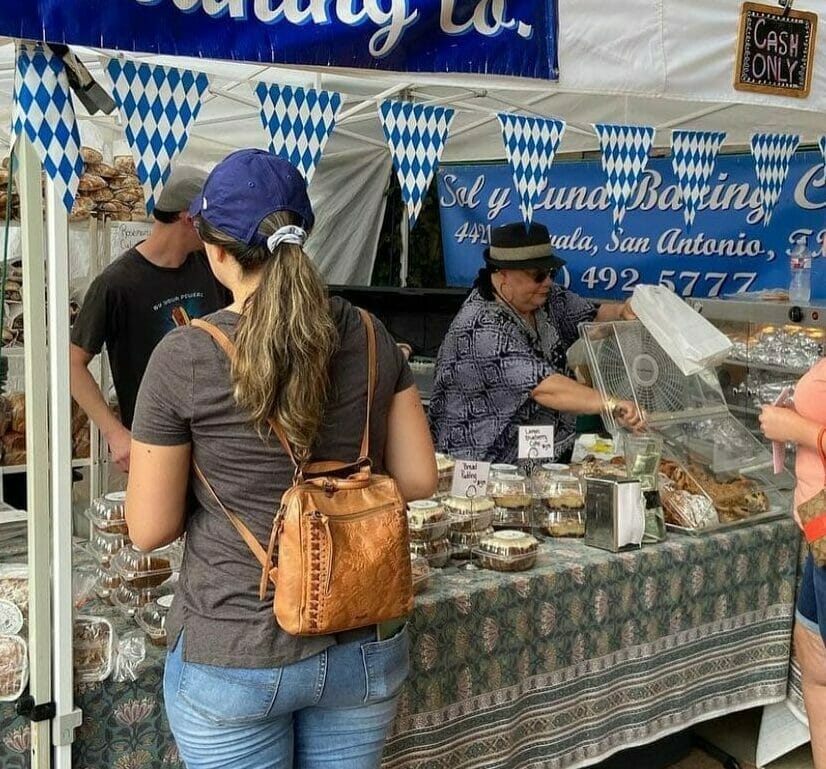 Pearls Farmers Market is a great date spot for early (love) birds looking for something to do on a weekend morning in San Antonio.
The market runs from 9am on Saturday and 10 am on Sunday and includes Hip outdoor space hosting local produce, meat & cheese producers, live music & cooking demos.
Show up hungry and leave with food for the rest of the week, what's not to love!
Post date idea: pick some fresh produce to bring home and cook a meal together!
33. Black Potion tabletop game tavern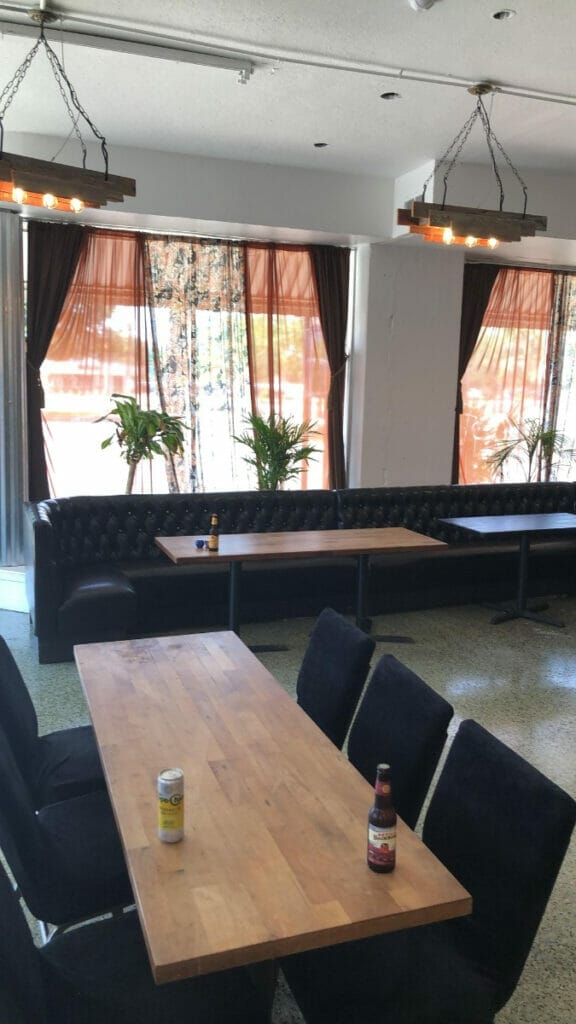 Hey, nerds need date ideas, too!
This gaming tavern serves craft beer and wine in the Deco District of San Antonio while also featuring board games, collectible card games, puzzles, novelties, gifts and more.
Bring your date, pick a game, grab some drinks and settle in for an evening of fun!
Looking for something to do on a Sunday, stop by for their weekly Casual Sunday Board Game events, maybe even bring some friends for a double date!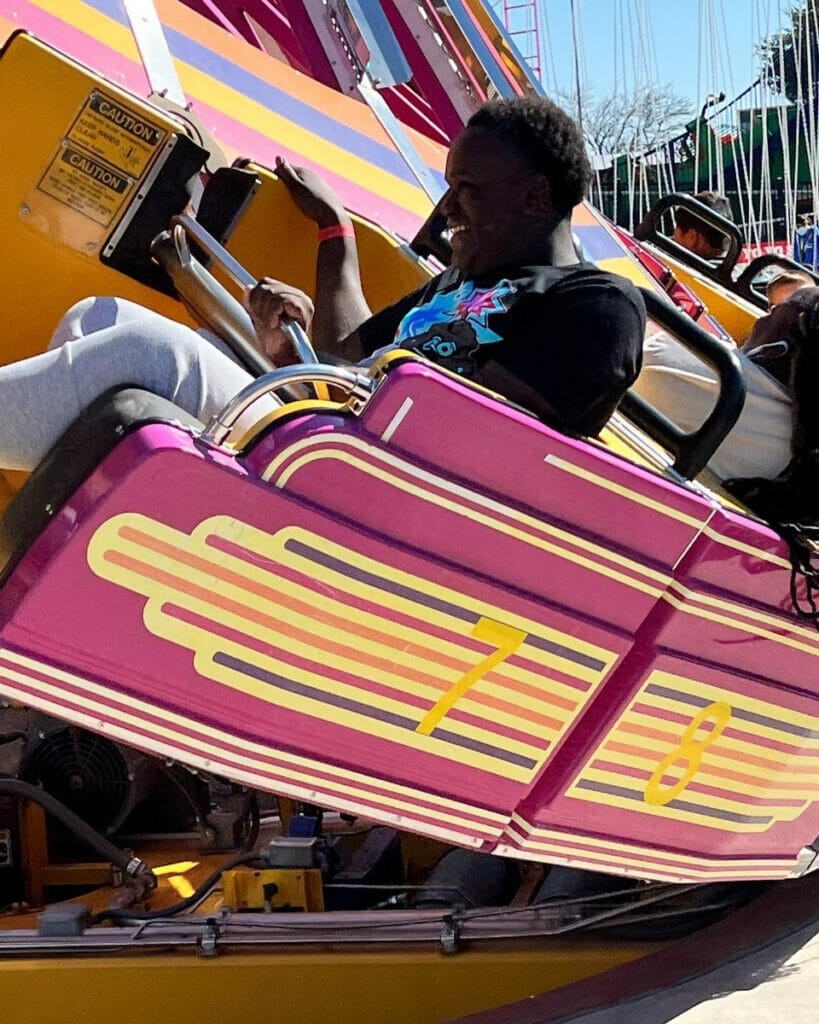 A trip to Traders Village makes a great date idea as there's nothing like finding unexpected treasures for a good price!
Unlike other flea markets you may have visited, this one includes special events, rides, and food vendors so plan to stay awhile as you trade, barter, and play your way through the over 1,000 vendors.
Nothing brings people together like a good laugh so it only makes sense that San Antonio's Laugh Out Loud Comedy Club makes the list!
This venue showcases both well-known and emerging comics almost everyday of the week and also includes a bar that serves up drinks and food.
Pin for Later!