If you're wondering what to do for a romantic night out with your bae and a date night in Austin, Texas, you've come to the right place!
There's no shortage of romantic things to do in Austin, Texas, one of the best places to visit in Texas!
From live music and theatre to museums and zoos, this city has something for everyone, no matter what Austin date ideas sound good to you.
When you're with your partner, it's all too easy to fall into a rut of the same old date nights.
But there are plenty of fun, unusual, and exciting date ideas available in Austin that will keep your romantic relationship strong and your love life fresh.
So if you and your sweetheart find yourself planning a date night in one of the most vivacious cities in Texas, you're in luck!
Continue reading to explore the best date night ideas in Austin, Texas.
GET A

FREE

TEXAS GUIDEBOOK WITH LOCAL TIPS!
With 71 pages of helpful travel tips and the "best of" Texas lists, this is your ad-free key to your Texas trip.
Want more expert Austin guides? Check these out!
Looking for more romantic Texas guides? Head over to one of these posts!
Okay, now everyone grab your favorite Austin print and let's get going!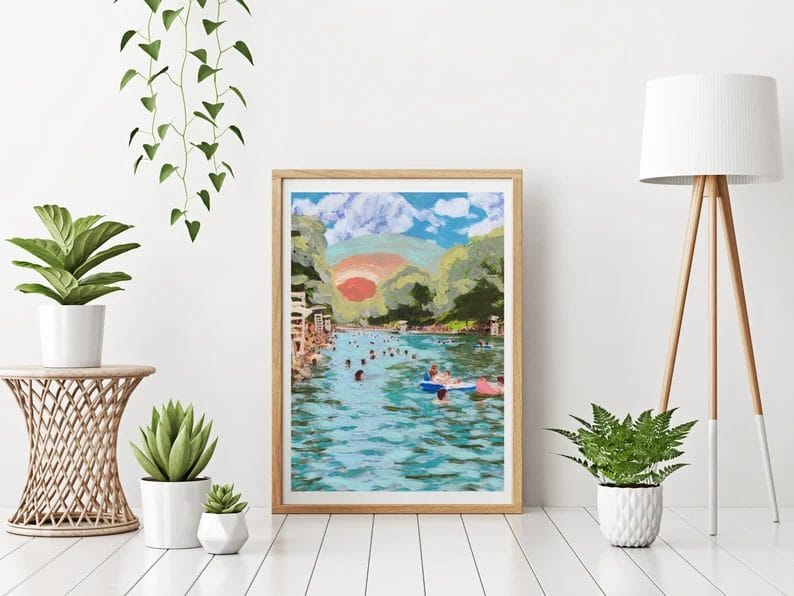 1. Have a Breakfast Date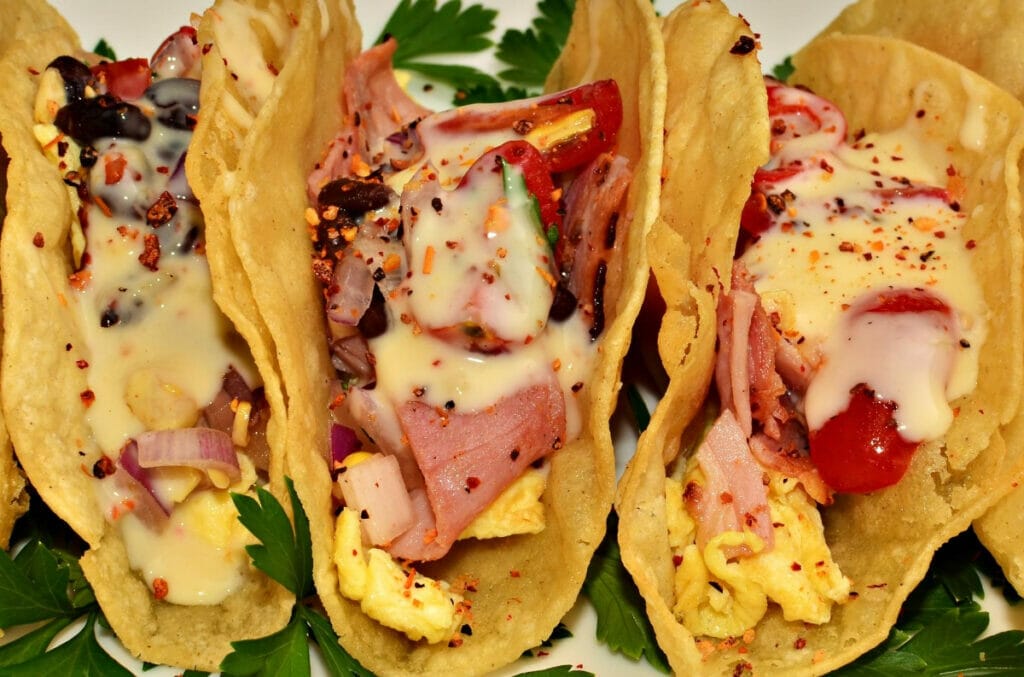 Who says dates have to be at night in order to be fun?!
There are plenty of amazing breakfast joints for you to check out while you're exploring Austin with your boo.
Head over to Veracruz taco truck for some of the best breakfast tacos money can buy.
There are so many breakfast places to try for a romantic date in Austin.
2. Embark on a Retro Boat Tour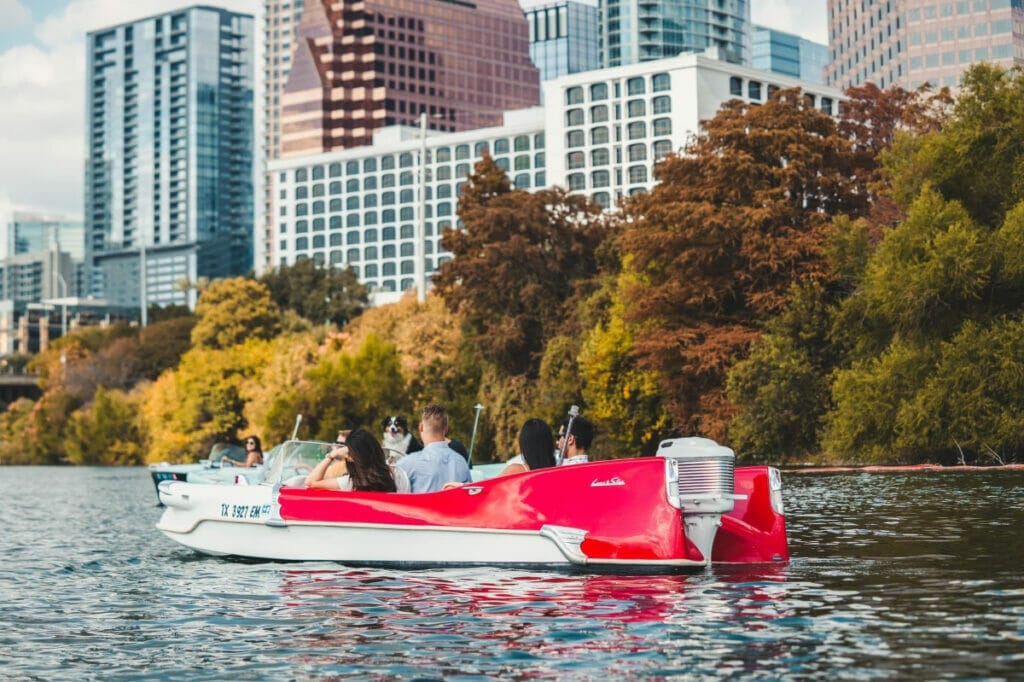 If you're looking for a romantic date in Austin, look no further than a retro boat tour at Lady Bird Lake.
Here, you'll find a plethora of Cadillac-inspired boats available to rent, allowing you to cruise around in style along the lake with the one you love.
They have plenty of boats available to suit you and your partner's unique personalities.
There are even a couple of dog-friendly boats so you can enjoy date night with your four-legged bestie!
3. Hit Up the Local Drive-in Movie Theater
Not many places are lucky enough to have some drive-in movie theaters nearby.
Thankfully, this doesn't apply to Austin, Texas!
Austin has not one, but two local drive-ins that are still in operation and show movies almost every night.
There's Doc's Drive-In Theatre and The Blue Starlite Drive-In.
These old-school movie theaters are the perfect setting for enjoying some popcorn with your boo while you get cozy in the back seat of your car
4. Learn Some New Skills at a Local Art Class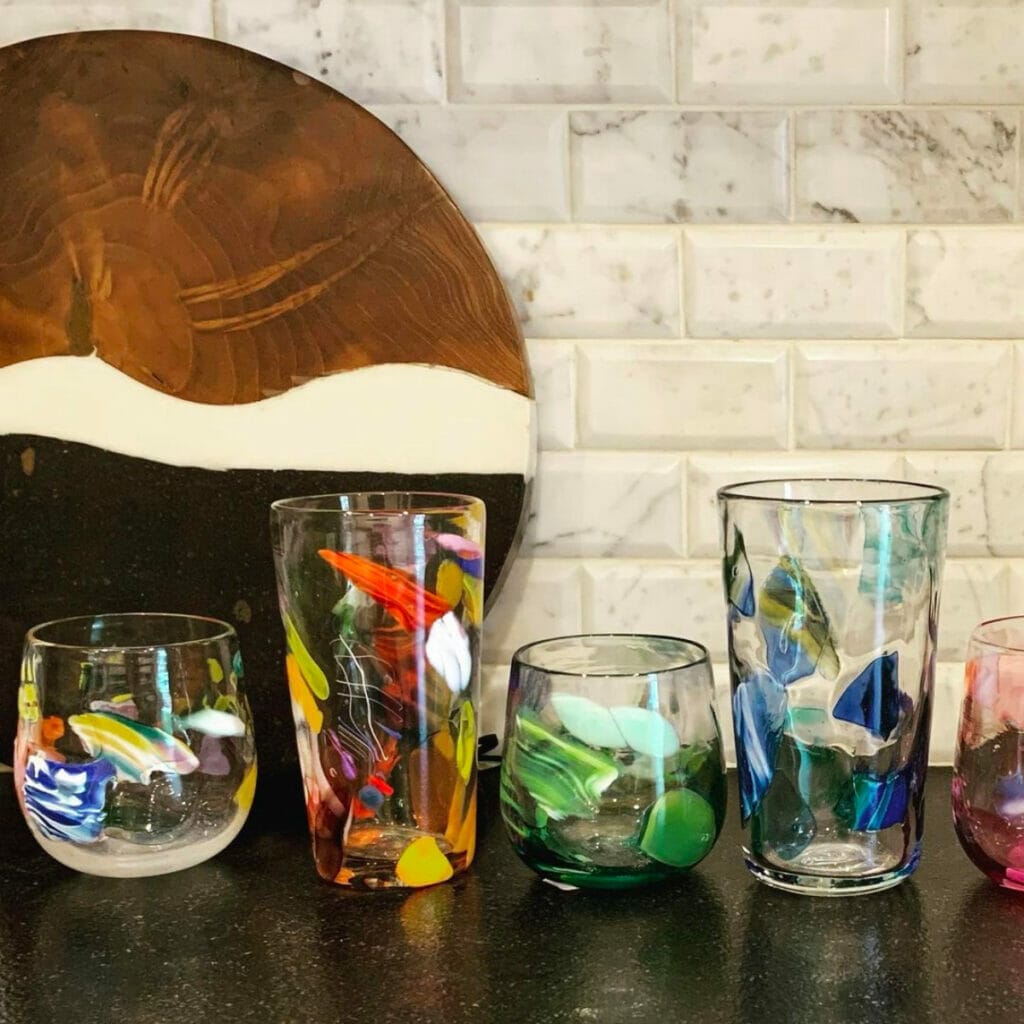 Austin is a city that is known for its amazing artworks.
That's what makes it such a great place to explore some unique art classes.
One of their most fascinating options is glassblowing at Ghost Pepper Glass.
This glass-blowing studio hosts classes every Friday and Saturday.
Here you and your date can turn up the heat while you craft a one-of-a-kind piece of art to commemorate your time together.
5. Set Up a Picnic for Two in Zilker Park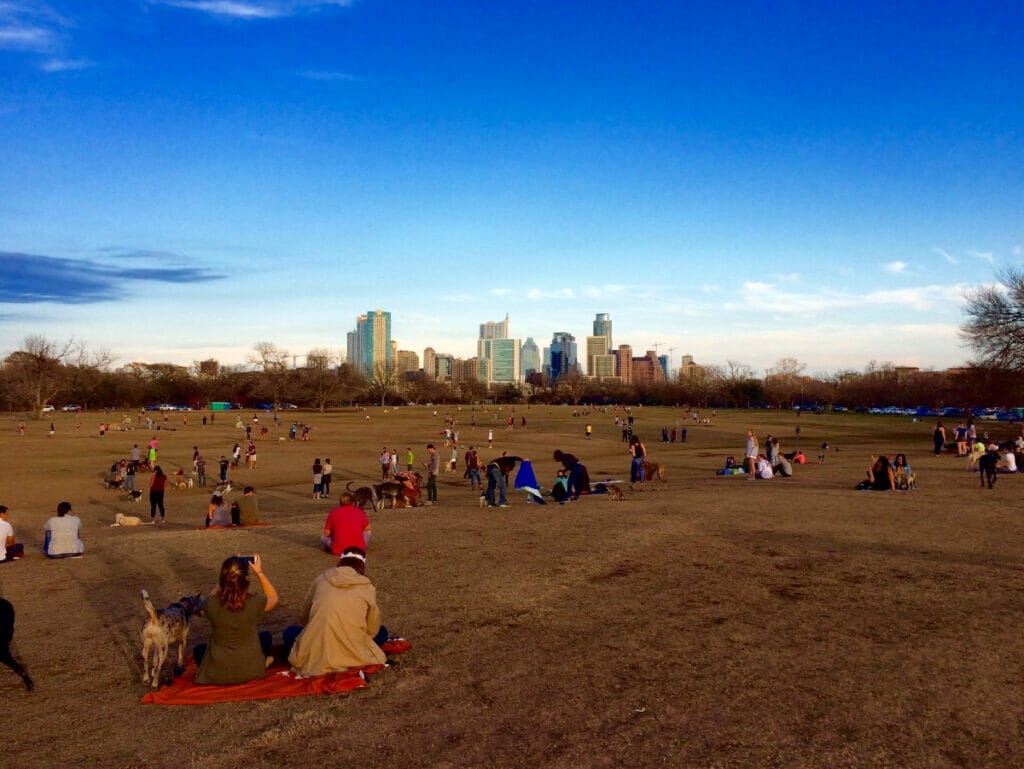 Zilker Park offers a cozy setting in the southwest corner of Austin.
When you set up a picnic for two here, you'll gain access to some stunning panoramic views of the city.
It's easy to see why Zilker Park is one of the best date spots in Austin.
It is free to visit and features plenty of quiet spots for you to explore with the one you love.
6. Explore Umlauf Sculpture Garden and Museum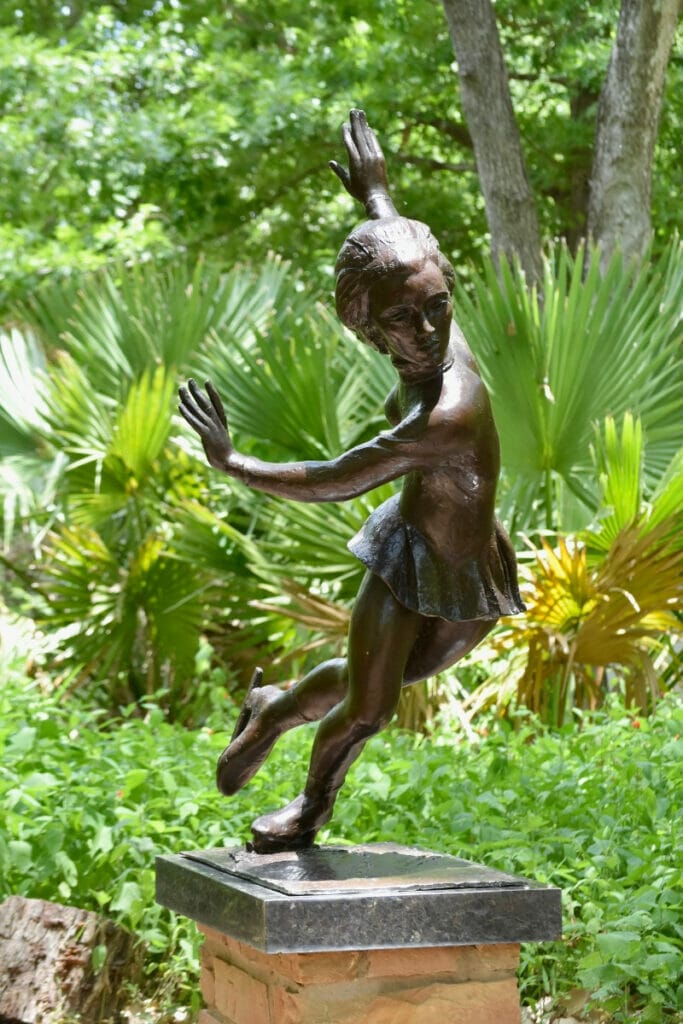 Located just outside of Zilker Park, this is one of the most fun date ideas in Austin, Texas.
When you take a walk through Umlauf Sculpture Garden, you'll get a chance to explore some of the most amazing art collections in Austin in a peaceful setting.
Housed along the trails are some of Umlauf's most amazing art pieces, making this an ideal destination for artsy couples to explore.
7. Check out a Local Plant Nursery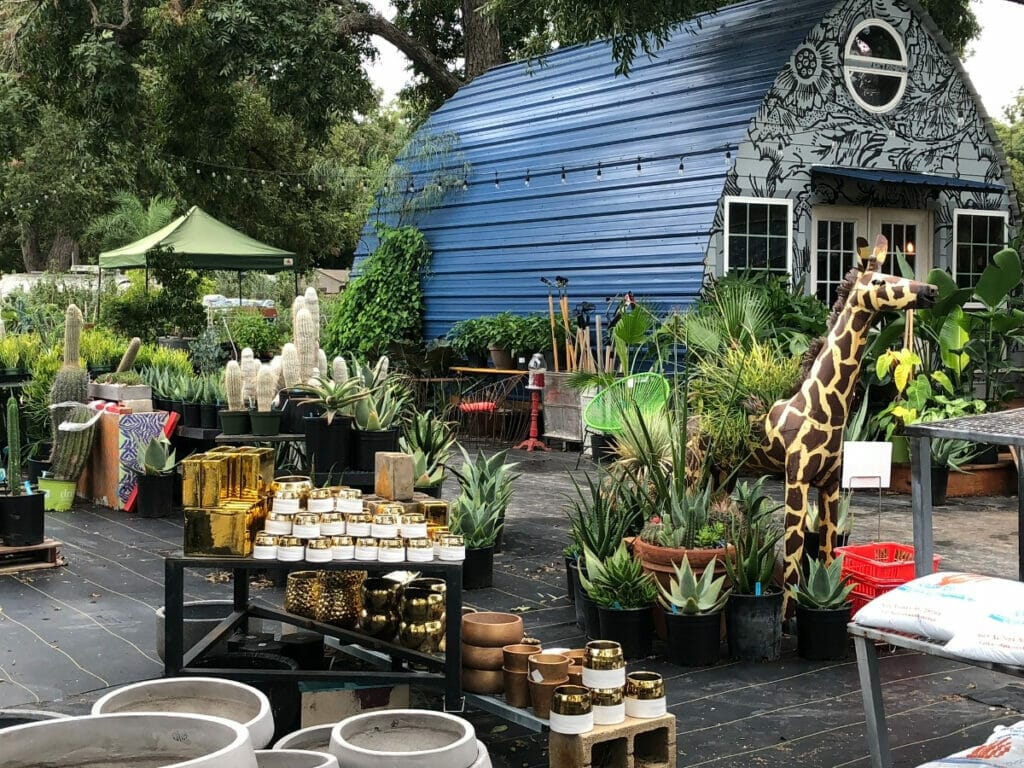 There's no lack of quirky plant nurseries in Austin, Texas.
If you and your boo like plants, you'll love this fun date idea in Austin.
Between East Austin Succulents, Tillery Street Plant Company, and The Great Outdoors, there is some exciting plant life that everyone can enjoy at the plant nurseries in Austin, Texas.
The best part is that these three greenhouses are very close to each other, so you can hit them all up within one afternoon!
8. Explore the Local Bike Trails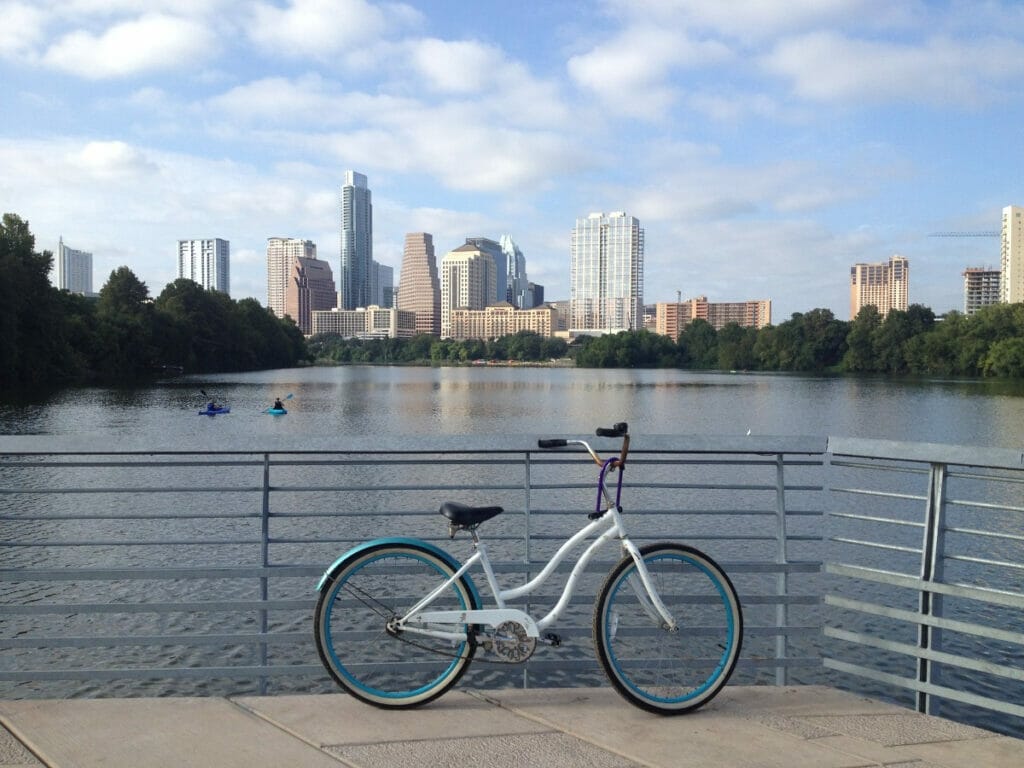 Adventurous couples will love all of the bike trails that are available throughout and around Austin.
Along these trails, you'll have the chance to explore local attractions such as the natural settings at Lady Bird Lake.
If you are just visiting the area and didn't bring your bike, don't worry!
You can rent all sorts of bikes through Barton Springs Bike Rental.
9. Go Take a Hike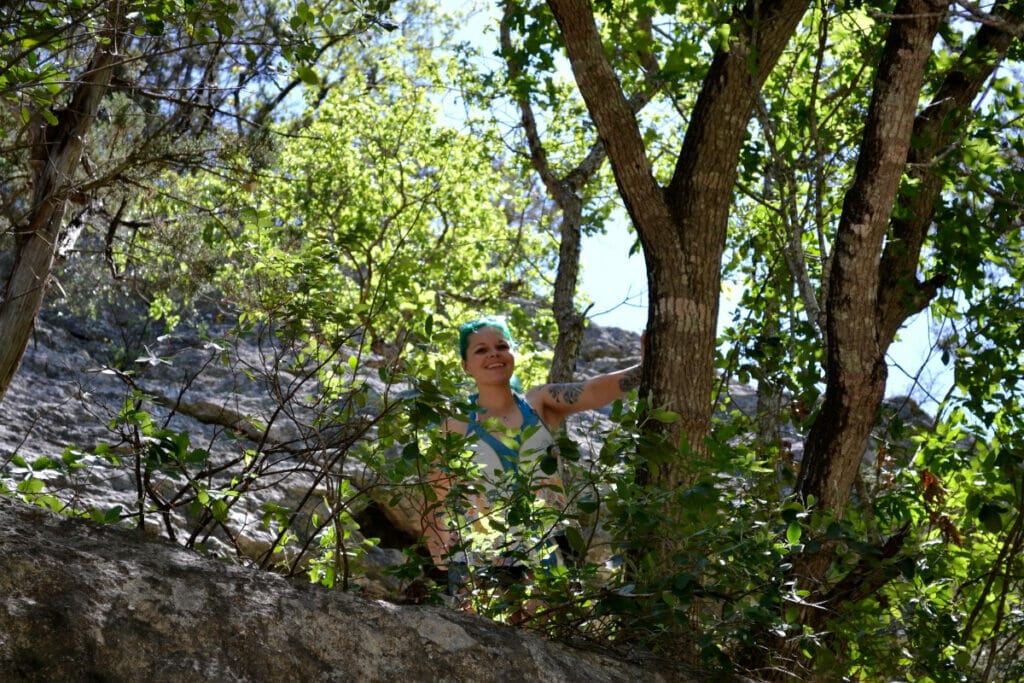 If you're not into biking but you have a thirst for adventure, you and your partner will love exploring the hiking trails throughout Austin.
These trails offer a perfect low-stakes environment for getting to know your date and having some deep conversations.
One of the most amazing trails in the area is Crockett Garden Falls in Georgetown's Cedar Breaks Park.
Here you can turn your hike into an all-day adventure by packing a picnic basket for lunch.
Don't forget your bikini because at the end of this six-mile trail you'll uncover a stunning body of water that is perfect for an afternoon swim.
10. Check Out the Farmer's Market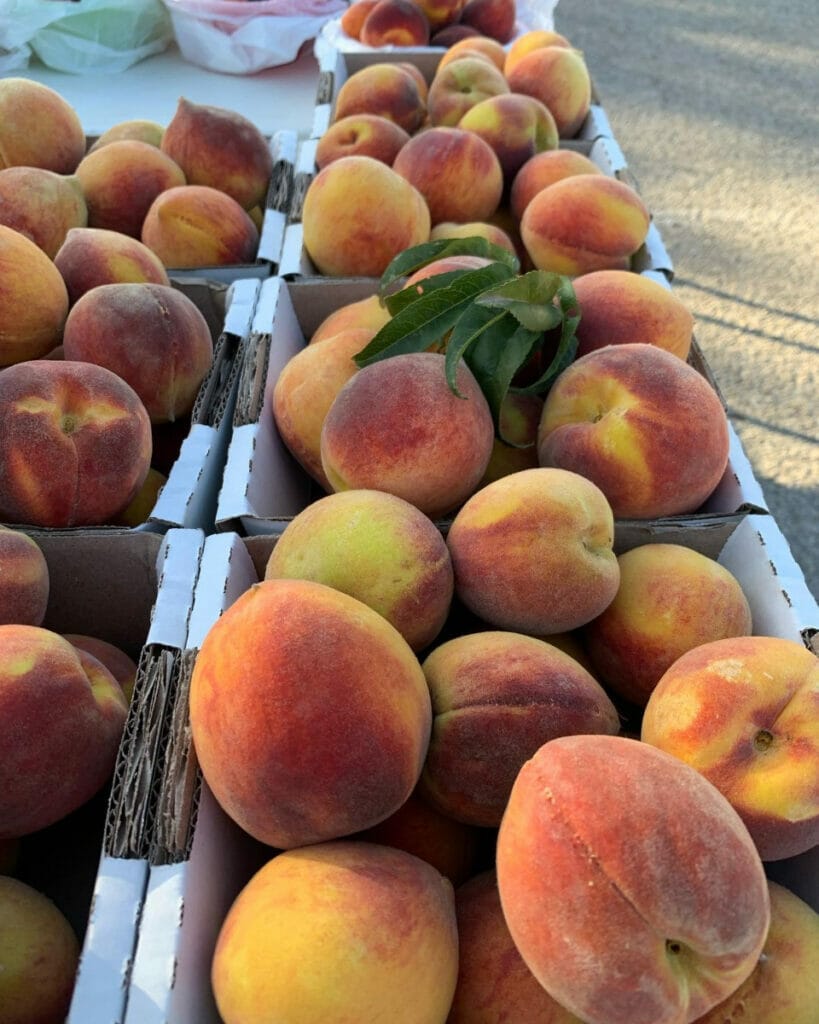 Everyone knows that no great city is complete without a farmer's market! In the city of Austin, you'll find a plethora of exciting weekend markets to explore.
On Saturday mornings, you can head over to the Barton Creek Square Mall to shop through locally sourced produce and other goods at the Barton Creek Farmer's Market.
Sunday mornings are best spent at the Texas Farmer's Market at Mueller where you can score some fresh baked Texas treats and more!
11. Watch the Sunset atop Mount Bonnell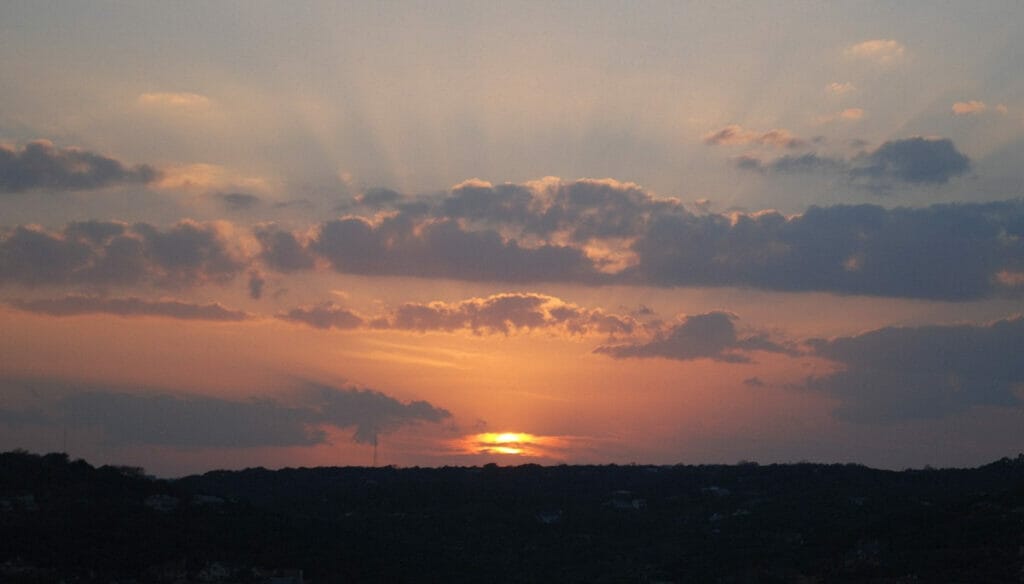 Mount Bonnell is one of the best date spots in Austin, Texas, and it's easy to see why!
This stunning peak features some of the most gorgeous views of Austin.
All it takes to experience the panoramic views is a quick climb up the limestone staircase.
So pack up some snacks and embark on one of the most romantic adventures that you'll find in Austin, Texas.
12. Head to the Local Arcades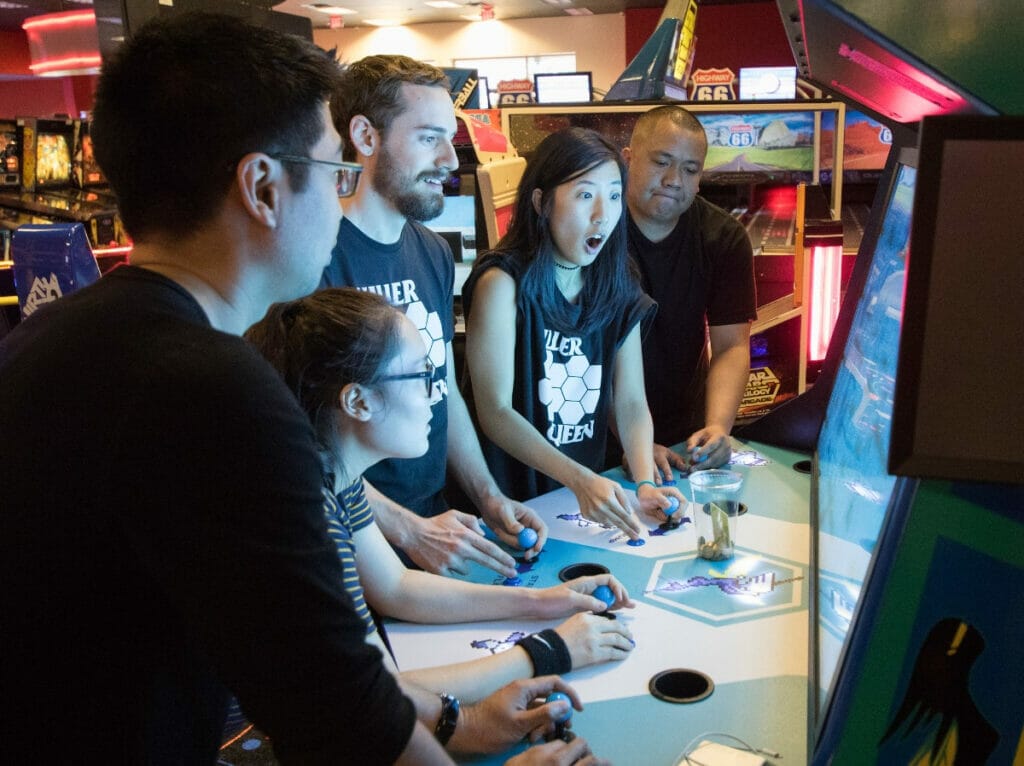 For a super fun date idea in Austin, why not have a throwback by testing out some of the nearby arcades?
Many people are surprised to discover that there are multiple retro-themed arcades in the area that you can explore for an exciting date with your S.O.
Head over to The Original Pinballz Arcade to play a wide variety of different arcade games, including the classics!
13. Book a Service with a Day Spa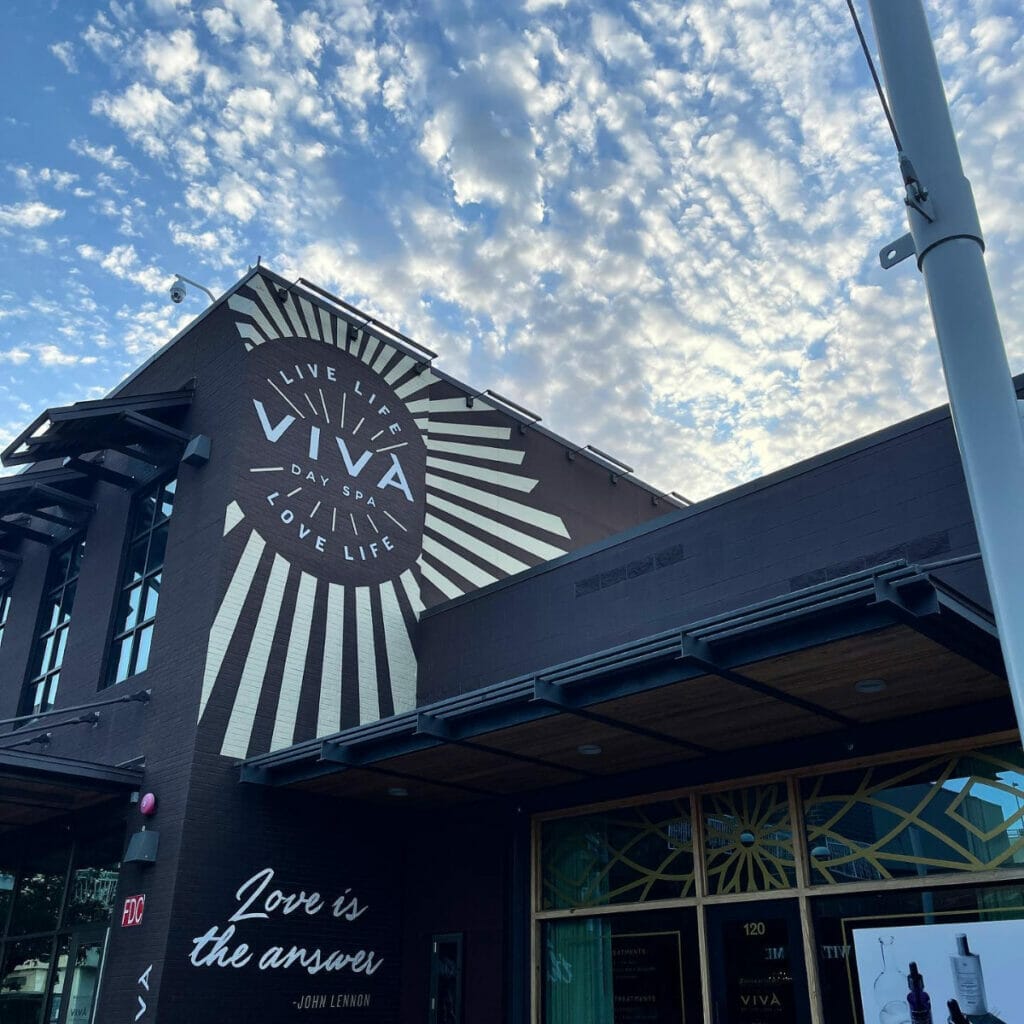 If you're looking for a romantic date idea in Austin, checking out the local day spas is a must-try.
One of the most popular locations to book a couple's massage is Viva Day Spa.
Here you can spend the afternoon being pampered alongside the one you love.
14. Go Wine Tasting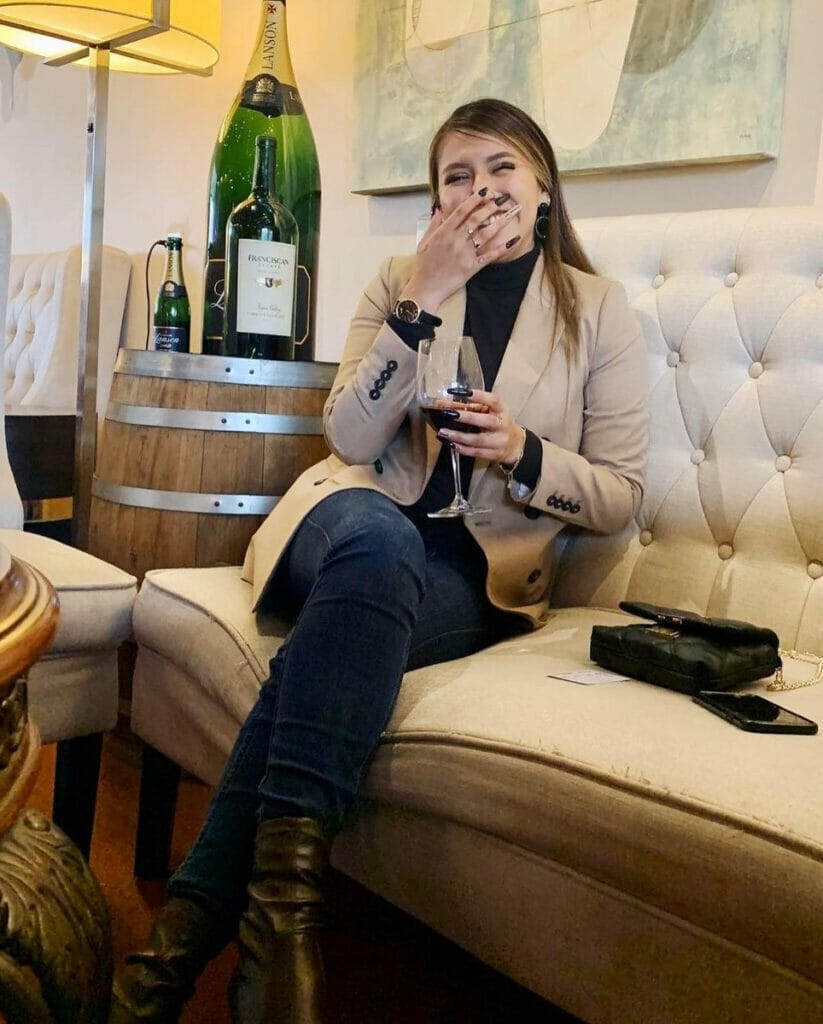 There's no secret that wine tasting is one of the most popular activities to try in Austin, Texas.
Head over to Wanderlust Wine Co. in downtown Austin.
Here you can pour a glass of wine for yourself from the taps.
This will let you add a personal touch to your wine tasting experience, making it one of the most fun date ideas in Austin.
15. Go for a Night Swim at Barton Springs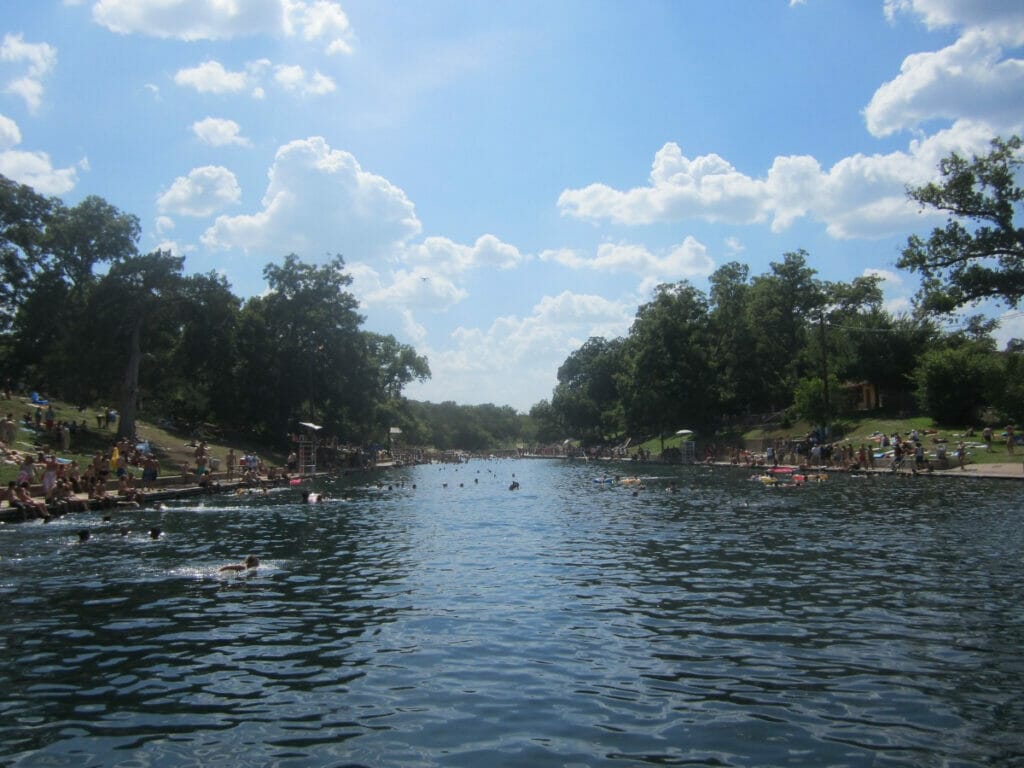 If you and your partner are especially adventurous, you'll love going for a night swim at the beautiful Barton Springs.
Located next to Zilker Park, this natural pool is open daily until 10 PM, making it the ideal location for a moonlight dip with the one you love.
This is the perfect place to set the scene for a romantic date night in Austin, Texas.
16. Try Out Axe Throwing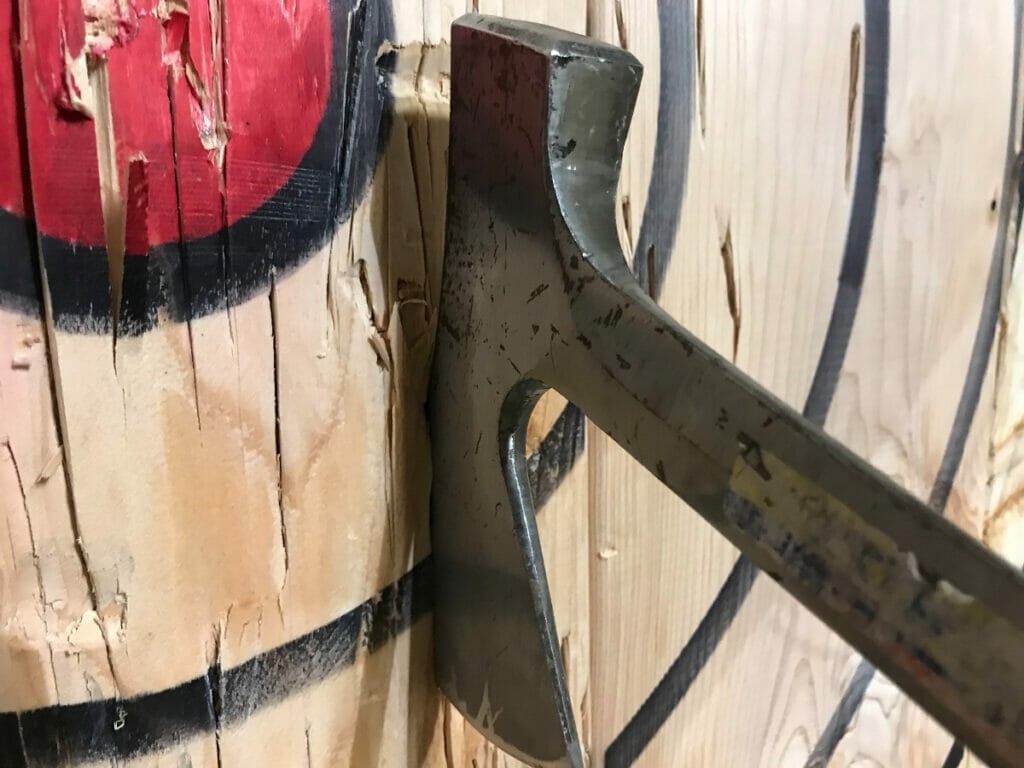 If you're looking for a thrilling adventure with the one you love, try hitting up the local ax-throwing parlor.
One exciting location for throwing axes is Urban Axes in Austin, Texas.
This is a great way to relieve some stress and have fun while you're doing it. If you are unsure about your ax-throwing abilities, don't worry!
Their onsite Axeperts are there to guide you if needed. Without a doubt, this is one of the most fun date ideas in Austin.
17. Go Mini-Golfing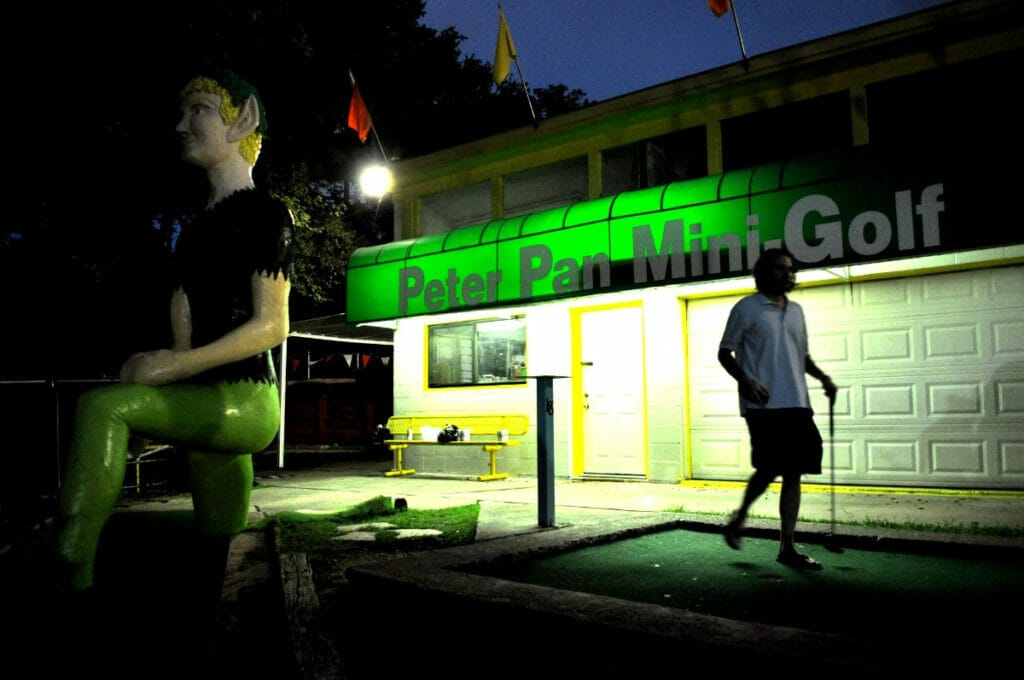 Mini Golfing is a go-to date night idea, especially when you're in Austin, Texas.
One of the most popular mini-golf locations in the area is Peter Pan.
Here, you'll uncover a mini-golf experience unlike any other with the psychedelic-themed obstacles and the trippy course design.
With so much to love, there's no question that this is one of the best date ideas in Austin.
18. Go Cheese Tasting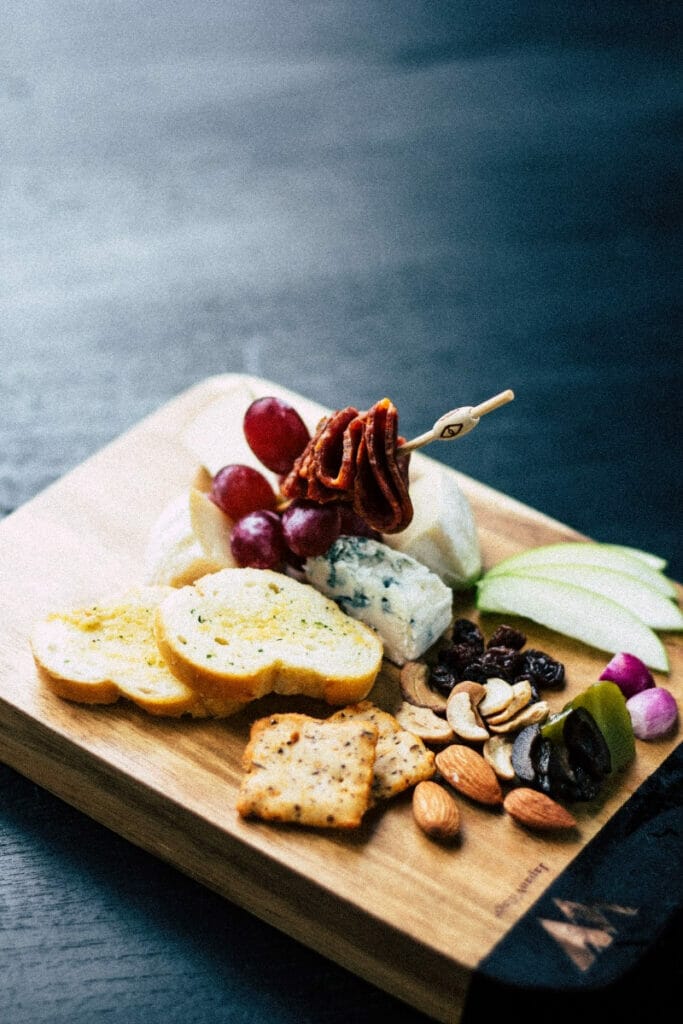 If you and your bae are the ultimate foodie couple, you will both delight in the cheese tasting tour at Austin's favorite cheese shop, Antonelli's.
Here you can explore a multitude of flavors including cheese and jam pairings, cheese and beer pairings, and more!
Without a doubt, this is one of the best date spots in Austin.
19. Explore The Drive-Through Zoo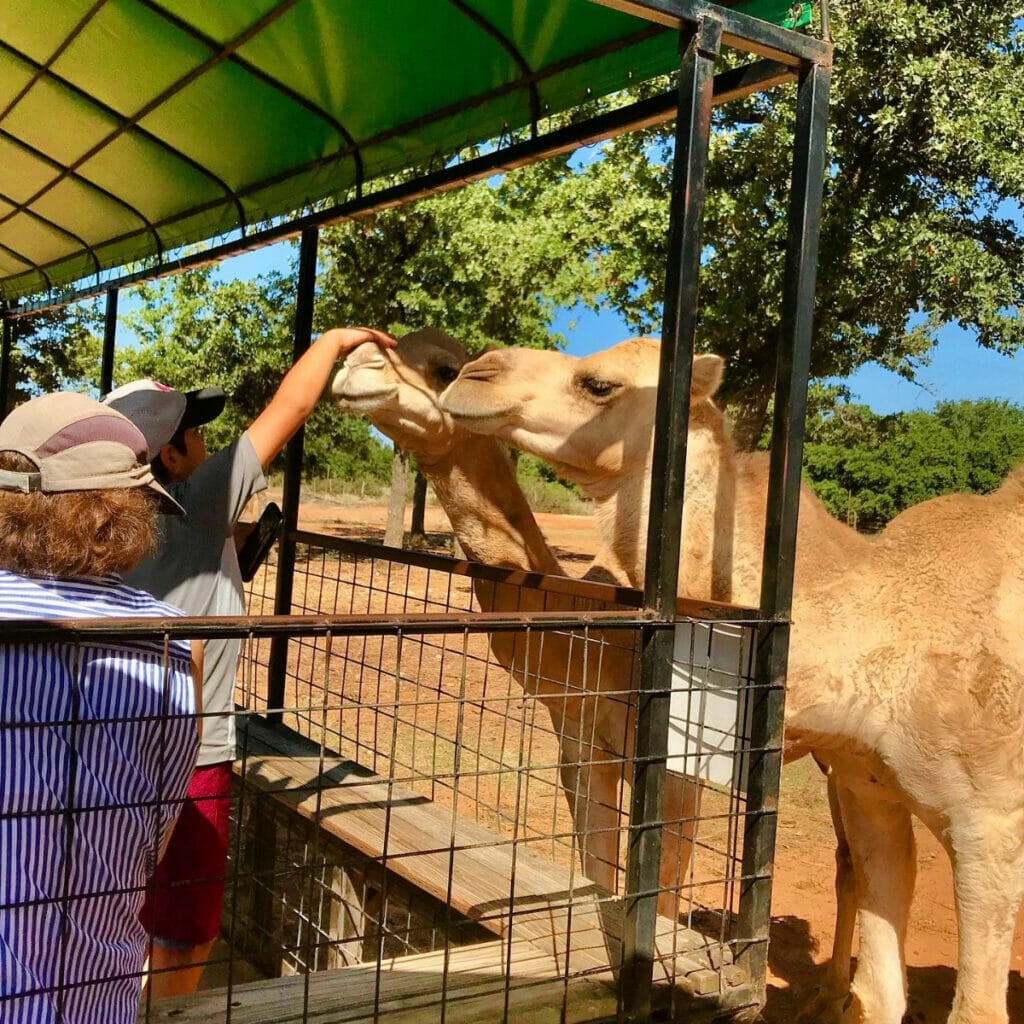 If you and your S.O. are looking for a fun date idea near Austin, Texas, why not check out the local drive-through zoo?
The Exotic Resort is located in Johnson City, just minutes away from Austin.
Here, you can explore animals in their natural habitat from the comfort of your own vehicle!
Purchase a bag of feed along with your tickets and you'll be ready to entertain yourselves and the animals all day long.
As you can see, there's no shortage of date ideas in Austin, Texas!
Whether you and your boo are into hiking, swimming, or exploring the local breakfast joints, there is something for everyone to enjoy during a trip to Austin.
Pin for Later!