Everybody's looking for that perfect Instagram shot – you know, the one with the incredible background, perfect angle and enviable scenery!
Full of historical landmarks, beautiful buildings, urban parks and hidden gems, finding iconic Austin photo spots isn't hard to do!
Depending on what type of photography you're interested in, you might need some help knowing where to take Instagram photos in this sprawling city!
Read on to find out more about the most Instagrammable places in Austin.
We've also got the perfect Austin Instagram captions waiting for you here!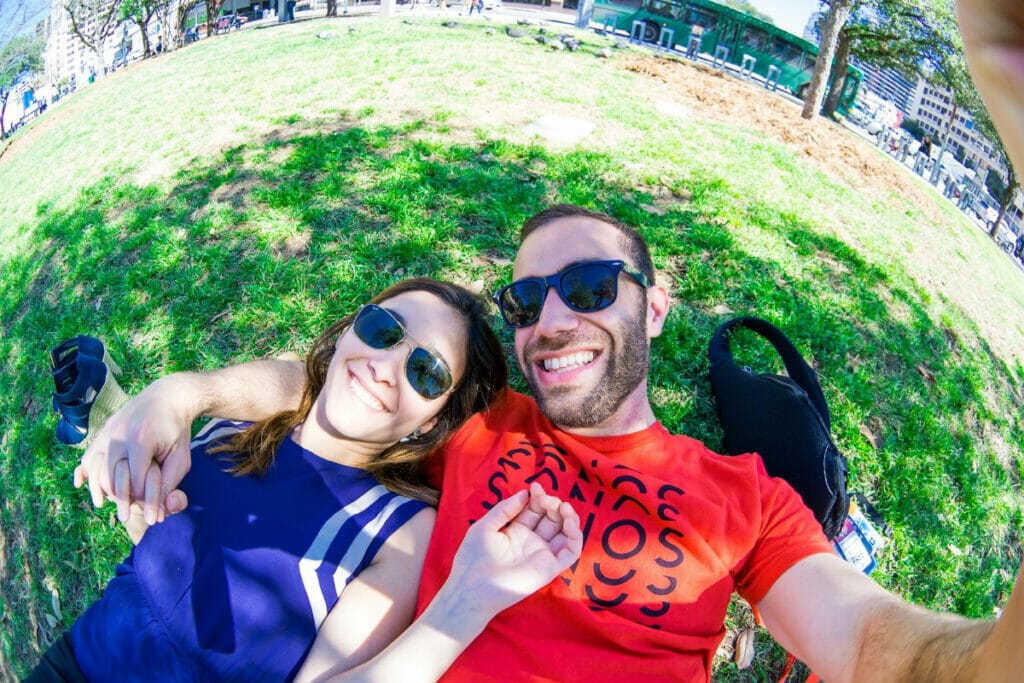 Looking for more fun Austin content? Check these out!
GET A

FREE

TEXAS GUIDEBOOK WITH LOCAL TIPS!
With 71 pages of helpful travel tips and the "best of" Texas lists, this is your ad-free key to your Texas trip.
Hey! If you're looking for ways to up your Insta game, check out these must-have hacks for taking pictures with your phone!
Okay, everyone grab their cute Austin shirts and let's go!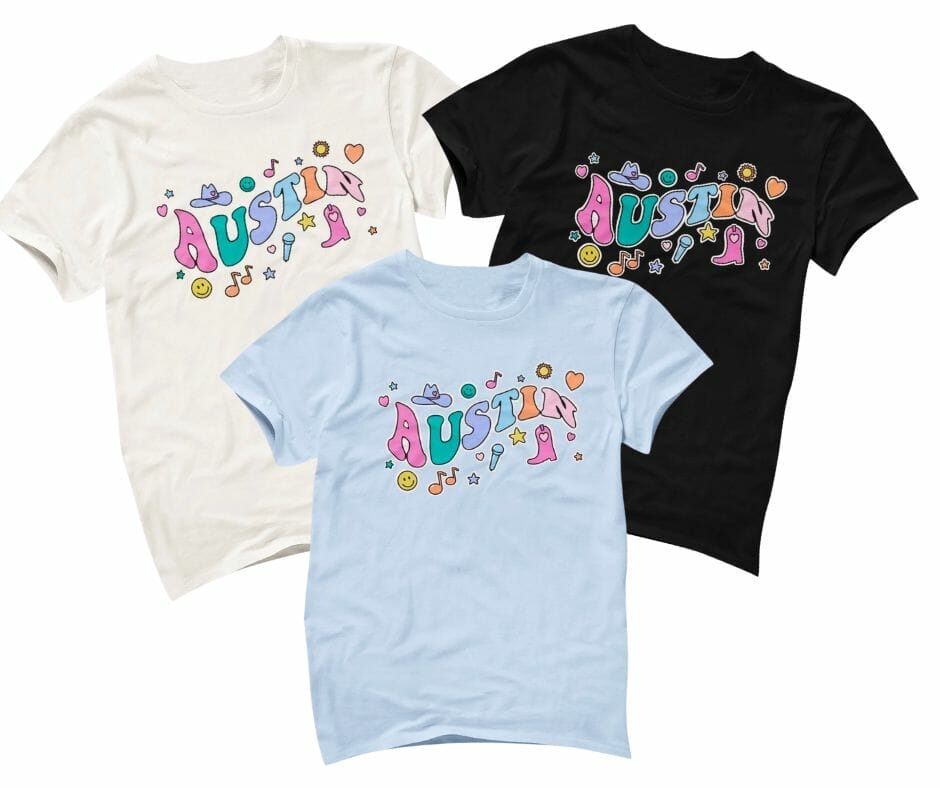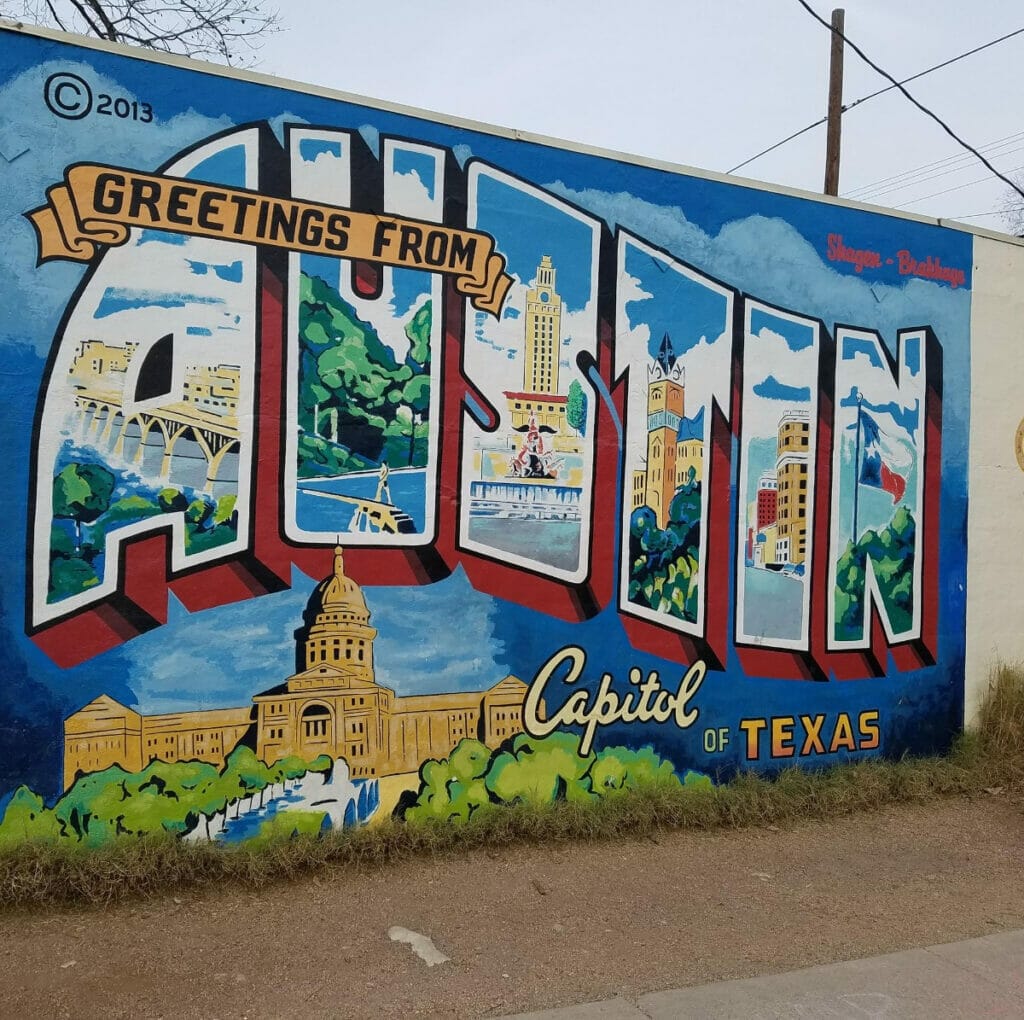 Perhaps the most iconic of all Austin photo spots, every tourist visiting the city should stop by for a selfie or a photo op at this postcard mural!
Located at the intersection of First and Annie Street, the mural sits in an otherwise unassuming location, but the wall itself is quite conspicuous and hard to miss!
Just a short trip from downtown, it captures the essence of the city and makes for a fantastic photo souvenir!
Get your tourist photo and then head across the street to La Patisserie for some yummy macaroons!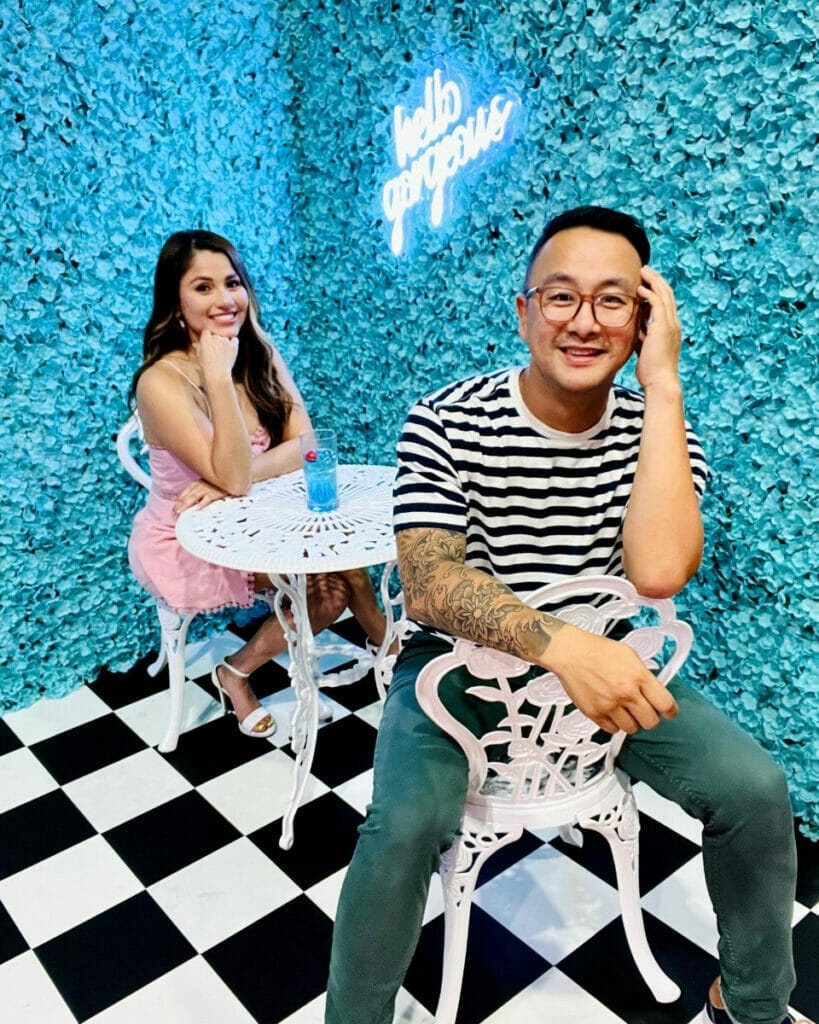 If you're looking for the ultimate Instagrammable place in Austin, look no further than this pop-up selfie museum!
Featuring twenty vibrantly decorated thematic scenes, you're sure to have a unique and unforgettable experience designing your own photo op as you travel to each environment!
Perfect for family photos, you can even bring furry family members, too!
Helpful and friendly staff provide you with a ring light for ideal lighting conditions and will help you get just the right shot!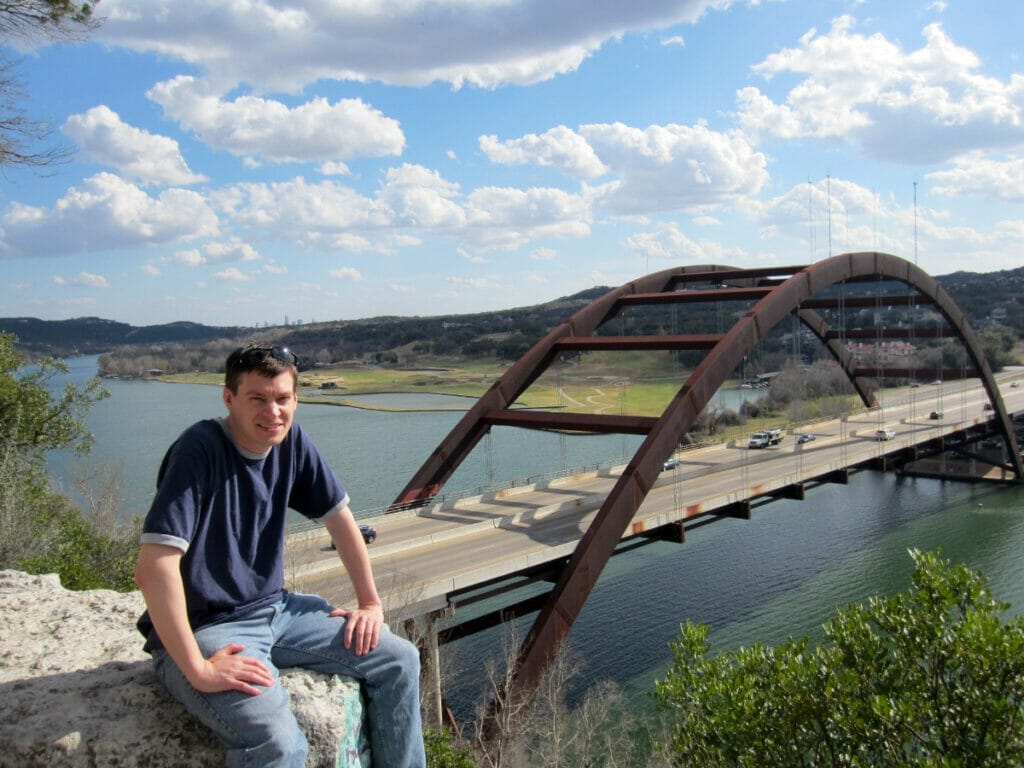 With scenic views that would make anyone envious, Pennybacker Bridge Overlook is the perfect spot to catch Instagram worthy pics!
Overlooking the Colorado River and with astonishing views of the valley below, the short (but steep!) hike to the top is worth it for this spectacular photo backdrop.
Picturesque and peaceful, Pennybacker Bridge is an ideal location to take in an Austin sunset!
Once you're at the top, peer left to catch a glimpse of the skyline or right to view the winding, tree-lined river.
Either way, you won't want to put your camera down and you're sure to come away with many social media snaps that merit posting!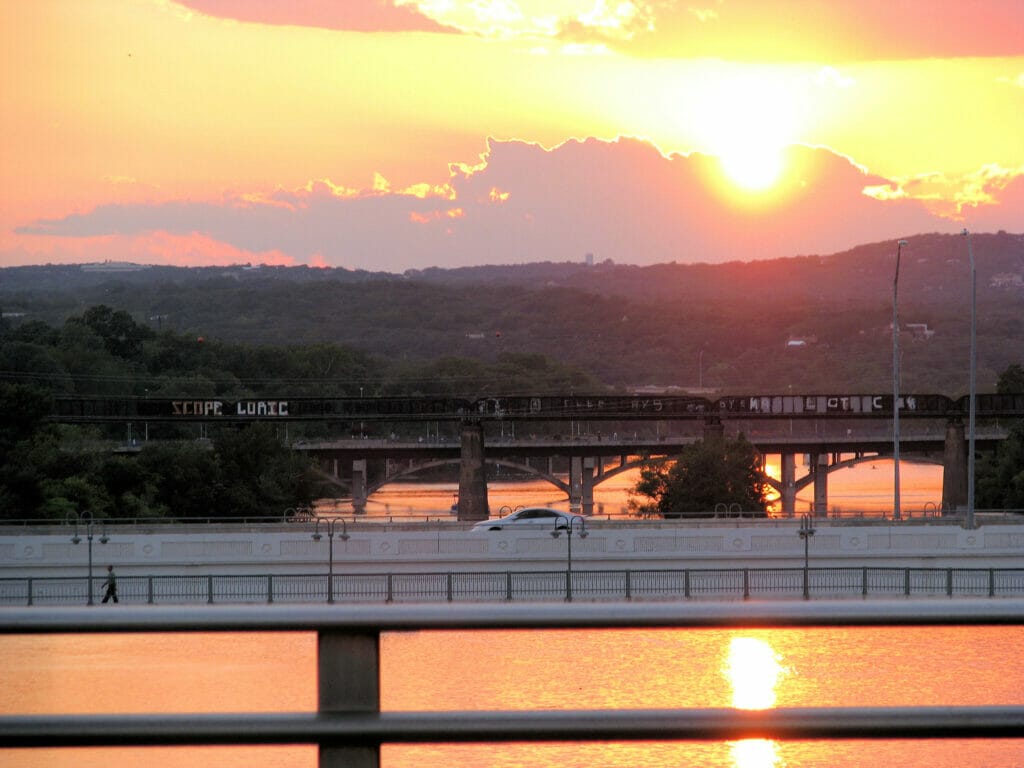 A popular walking and cycling bridge offering spectacular views of the city skyline, Pfluger Pedestrian Bridge is where the locals go to take Instagram photos in Austin!
Connecting trails and parks on both sides of the Colorado River, this bridge is a vibe!
There's always people milling about, walking dogs, jogging and biking, or even kayaking in the river below!
Snap an enviable sunset shot overlooking the lake with downtown Austin close in the background – everyone will ask you where you found that perfect photo spot!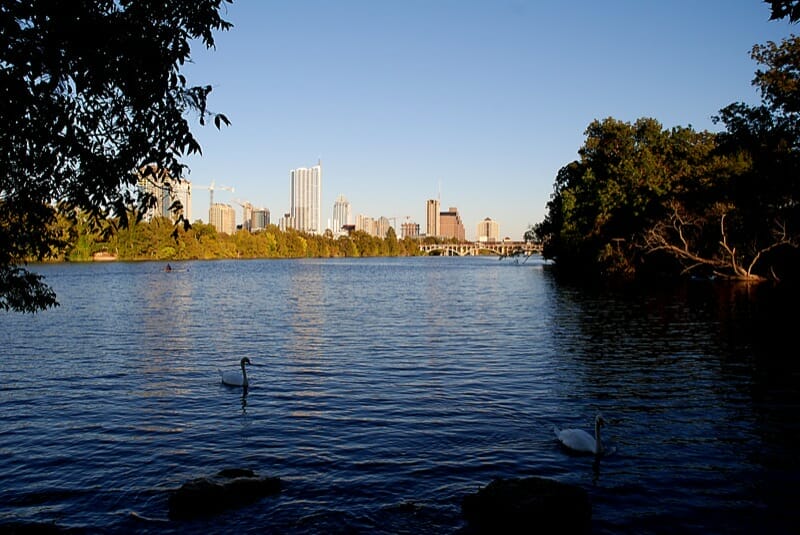 Imagine clear blue skies, floating clouds, tall downtown buildings and their reflection beaming from the river water!
Now imagine all of this as the background for your next Instagram post!
Tucked away inside Zilker Park, Lou Neff Point is a natural oasis with a stellar view of downtown Austin!
Pose in front of the gazebo, take some action shots as you walk along the river, and photograph all the greenery around you on the many trails that surround this hidden gem in the city!
Impress all of your friends with enviable photos of the downtown Austin skyline glimmering in the water!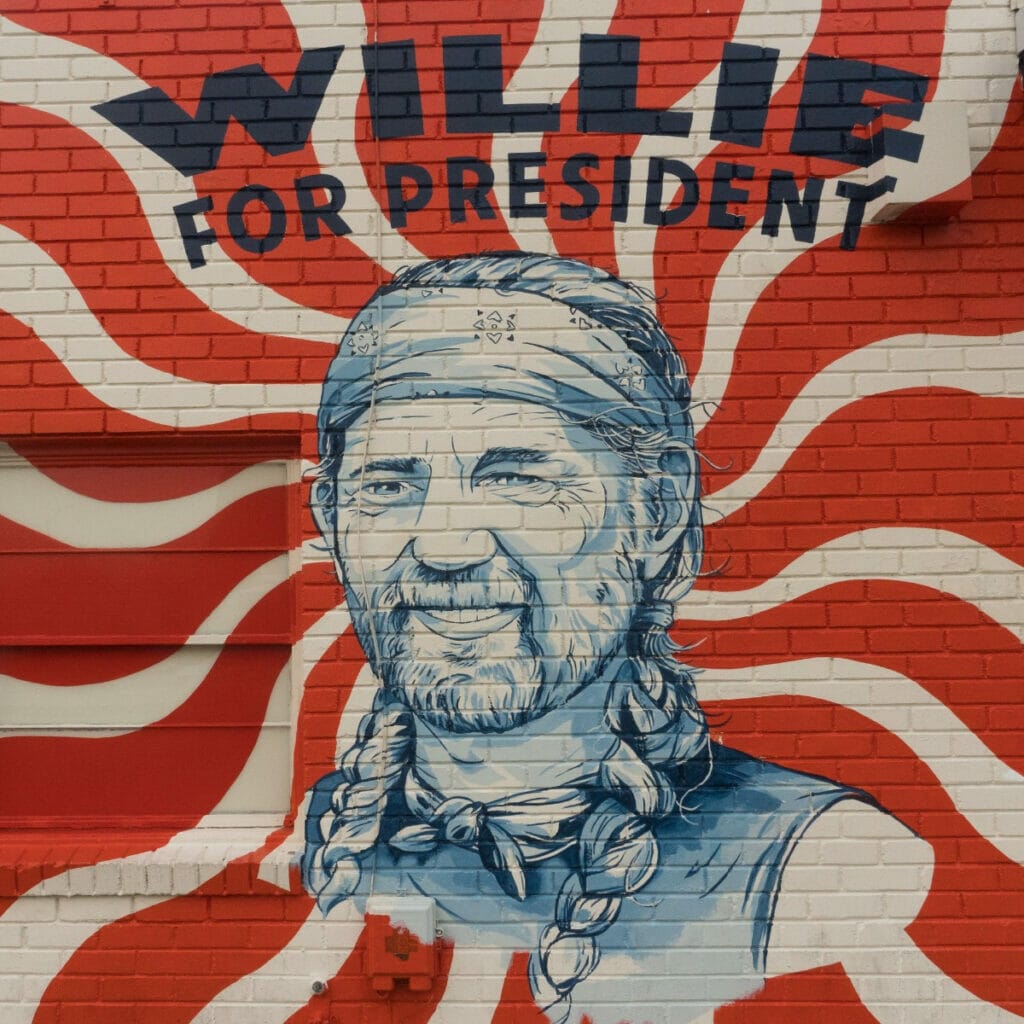 This cute Instagram spot in Austin is a must stop photo op!
In pristine condition and officially an historical landmark, pay tribute to one of country music's icons and show off your quirky side for the 'gram!
Located on South Congress Street, it's totally worth the trip, and you can grab some grub from one of the nearby food trucks while you're there!
One of many Austin city street art murals, this one has a fun, eclectic vibe just begging to be photographed!
After all, who doesn't love Willie Nelson?!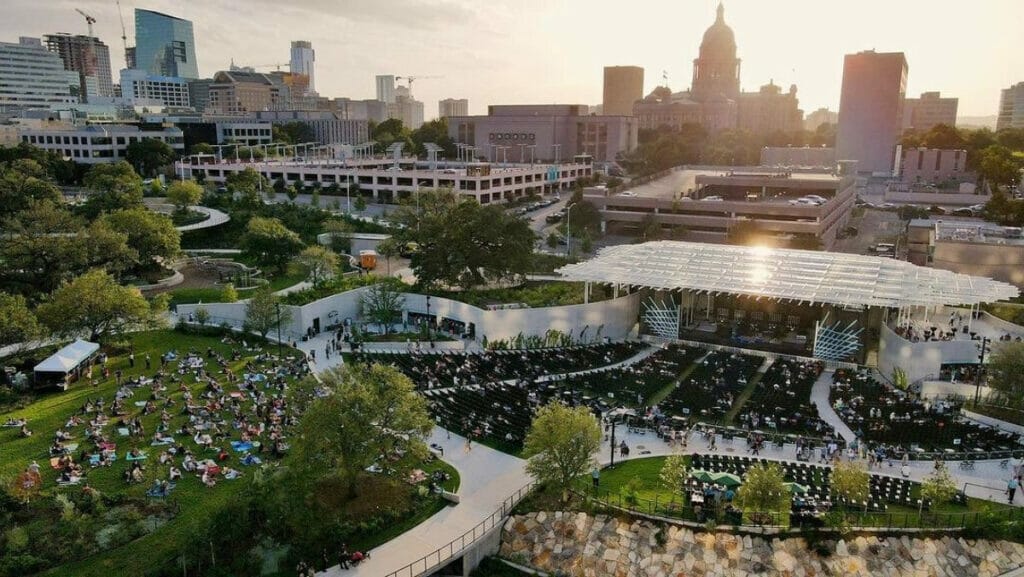 A newly renovated park adjacent to the Texas Capitol building, Waterloo Park is a surprising natural space in the middle of the Civic District offering tons of interesting photo backdrops!
Stone pathways, well maintained native Texas landscaping and the park's new water feature all provide attractive scenes for your next photo op!
Lighted sculptures on the wide lawn are great for capturing night time pics, too!
Spacious and intentionally designed, Waterloo Park is gorgeous!
You won't lack for photo opportunities here!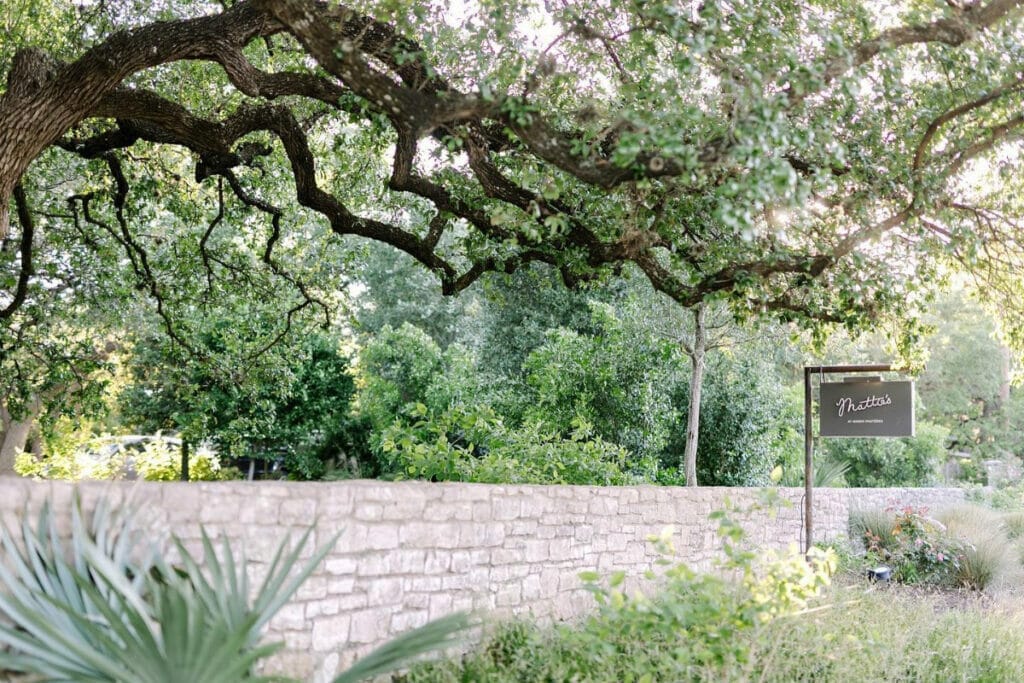 This beautiful 19th century home tucked away in a quiet residential area is a charming, historic property and Instagram-worthy photo setting!
Brimming with grand live oak trees adorned with lights, the grounds are beautifully landscaped and ideal for taking photos!
An antique-chic aesthetic adds to the appeal, and each room you walk into feels like a different space altogether!
Peacocks roam the property freely – that's something you don't see every day! – giving an eccentric touch to your Instagram shots!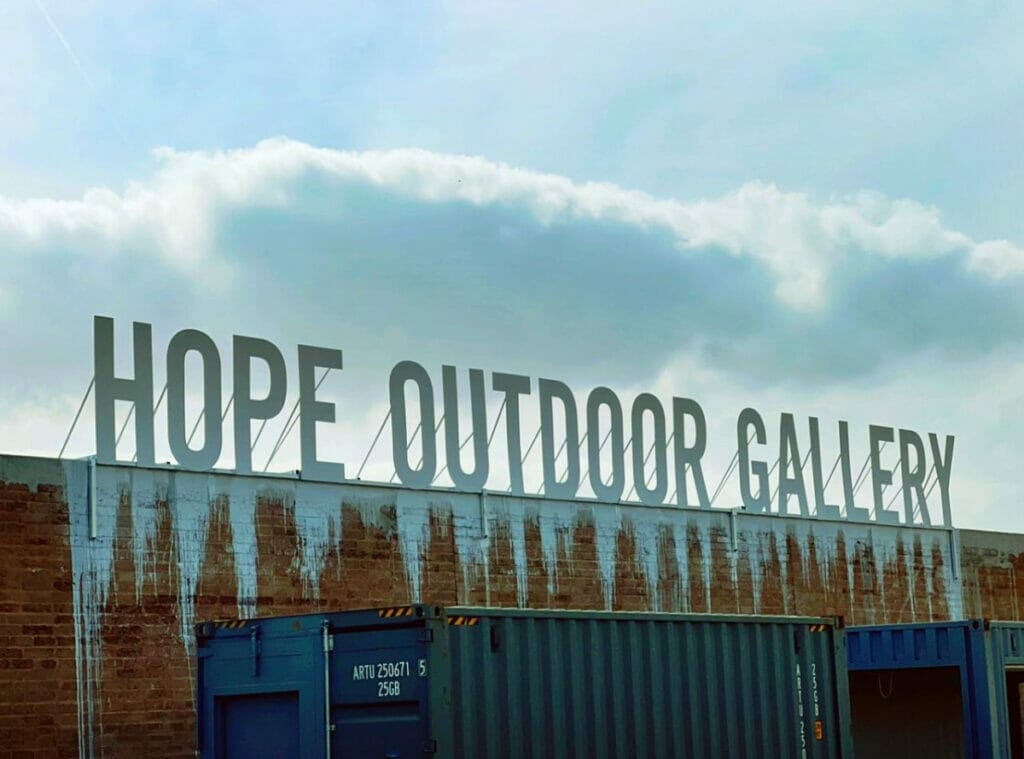 If you're looking for an alternative to the picture-perfect Austin photo spot, you'll love Hope Outdoor Gallery, a gritty, graffiti-filled community park with colorful and inspirational murals and messaging.
Offering Austin community artists the opportunity to display their art, concrete walls with ever-changing graffiti provide the perfect urban scene for selfies!
Be warned, this area is decidedly unkept and usually crowded.
And you'll want to dress comfortably as there's a bit of climbing to get there.
But your climb to the top will be rewarded with gorgeous views of downtown!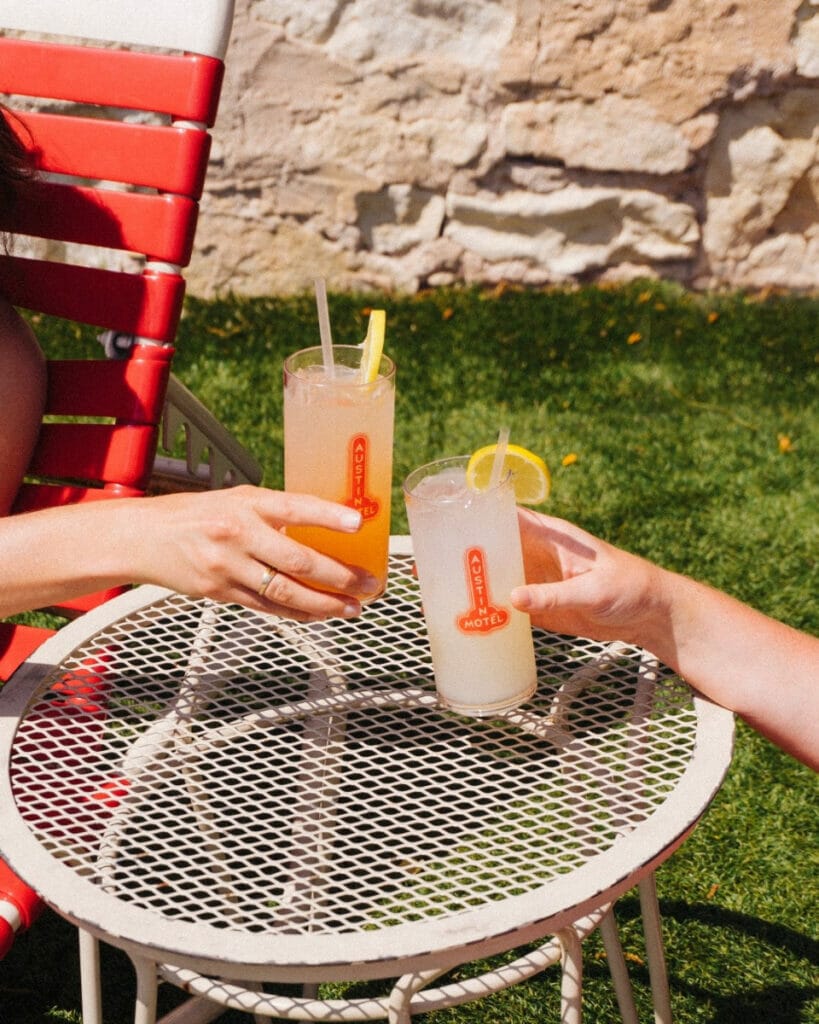 Add a dash of hip, retro style to your photos at this cute Instagram spot in Austin!
Known locally for its quirky décor and kitschy vibe, you'll find tons of fun backgrounds for your social media shots – like the rainbow light display at the front desk or the tile designs on the exterior walls!
The rooms transport you back in time with funky wallpaper, brightly colored beds and vintage tile floors serving as your spunky-styled backdrop!
As a bonus, the motel is located in the heart of Congress Street near all of its restaurants and bars, and you'll get a great view (and photo op!) of the capitol building from the street!
Sitting on 21 acres of quiet grounds, Mayfield Park and Nature Preserve provides plentiful opportunities for photos!
The large trail is the perfect place for snapping shots of the peaceful Colorado River.
Calm and clean, green and beautiful, the landscaping and natural surroundings are a photographer's dream!
Large, colorful koi in the garden ponds and free roaming peacocks also make interesting photo subjects!
Enjoy a casual or professional photoshoot as you roam this natural oasis in the heart of Austin!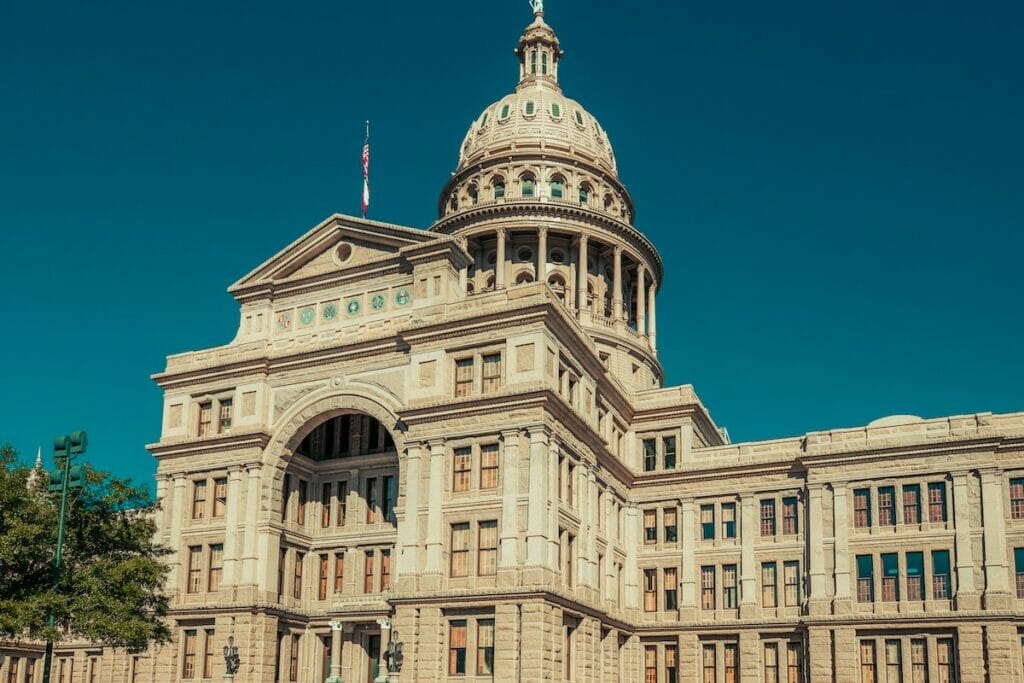 Whether you're looking to take photos of marvelous architecture or have an interesting backdrop for selfies, the Texas Capitol building is an excellent spot to take Instagram photos in Austin!
Built in 1888, the granite and marble structure features a remarkable rotunda and dome perfect for photographing!
A walk up to the fourth floor with reward you with impressive views of these areas.
The Lone Star symbol in the middle of the dome captures the essence of Austin, TX and is a great visual reminder of your time spent here!
Tons of statues scattered around the grounds are a reminder of Texas history and make compelling photo subjects!
Clean and well maintained, you might be surprised how many Instagrammable spots you'll find at the Texas Capitol!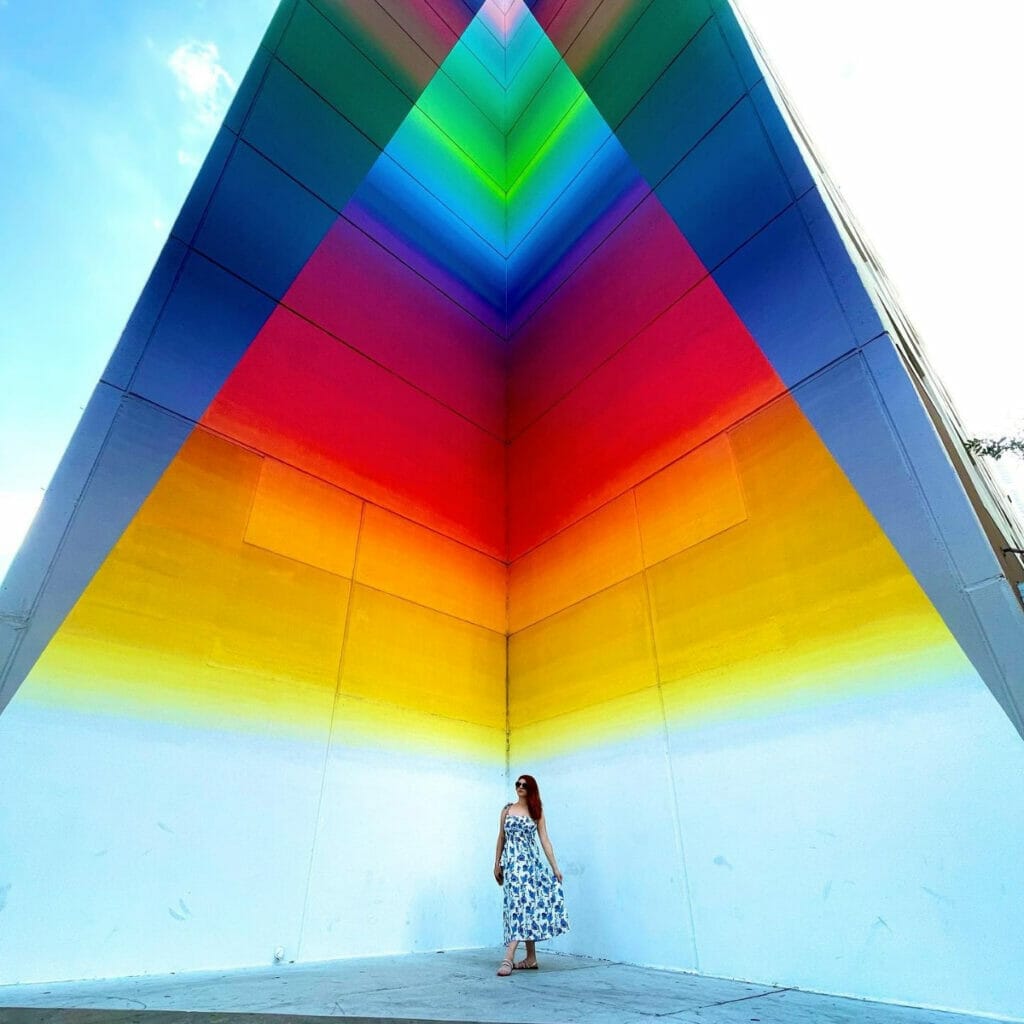 Undoubtedly one of the most Instagrammable places in Austin, Tau Ceti is a photographer's dream!
One of the coolest pieces of street art in the city, this 103 foot tall commissioned mural adorning a common parking structure is Austin's tallest public artwork.
Positioned cleverly inside an inverted corner of the building, getting up close is a dizzying experience!
And with limited parking available in the area, you may need to walk a bit to get your coveted pics!
This vibrantly colored spectrum is an undeniably sought-after Instagram photo spot in downtown Austin!
You'll feel the wow in every photo you take!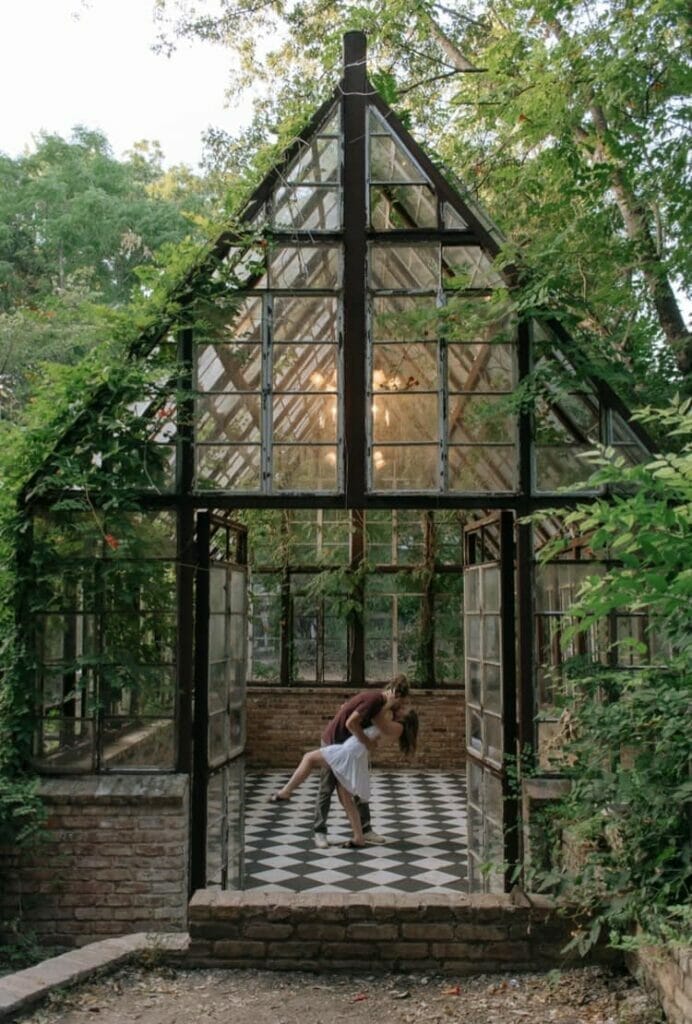 There's simply something dazzling and otherworldly about Sekrit Theater, a multi-acre outdoor wedding and photography venue located in an unassuming Austin neighborhood.
A cute Instagram spot with many quirky and lovely backdrops to choose from, each picture you take feels like a scene out of a movie!
It's a magical place for photoshoots with a dreamy backyard atmosphere!
If you want your friends to envy, this is where you go for stunning, whimsical photo.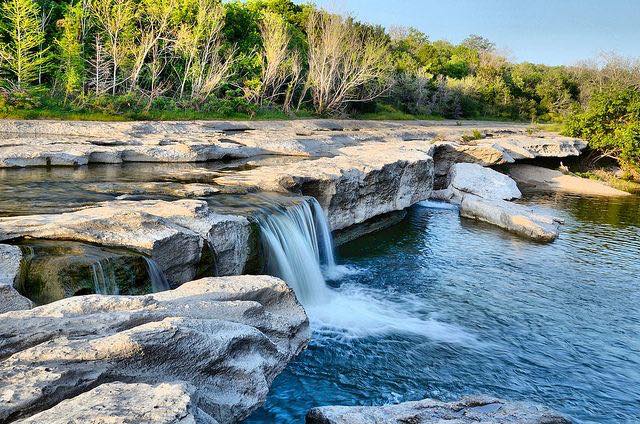 Nature photographers will find bliss at McKinney Falls State Park, a wonderful state park within the Austin city limits!
Beautiful waterfalls, impressive rock formations, pretty trees, colorful wildflowers and a variety of wildlife are all found here, just waiting to be captured on camera!
Super accessible to downtown, it's a convenient location for nature photography if you don't have time to head out of the big city.
Don't forget to photograph Old Baldy, the 500-year-old cypress tree of local legend!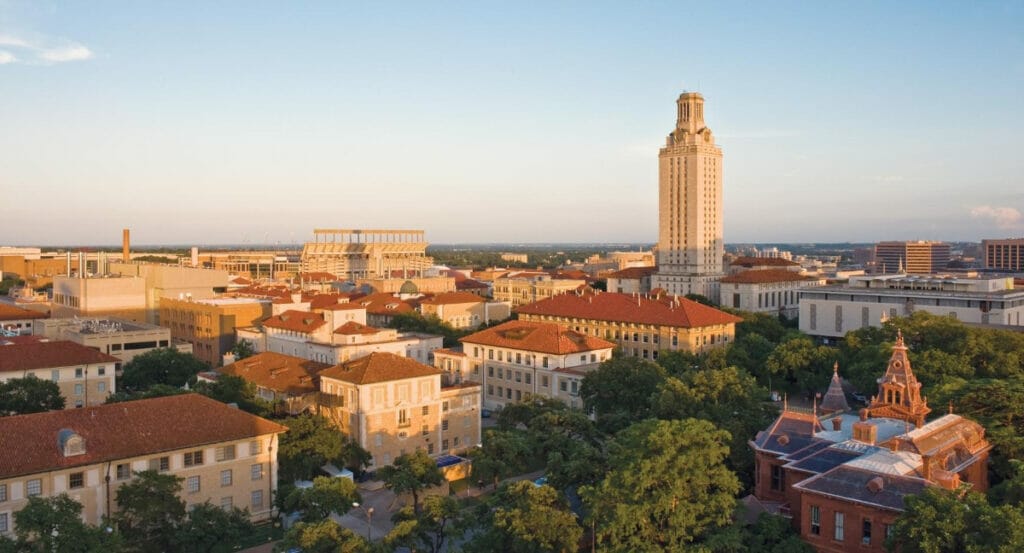 There isn't a building much more iconic than the tower at the University of Texas at Austin!
As the focal landmark for the university, UT Tower is an ideal place to take touristy pictures or even graduation photos!
While the tower is a reminder of a tragic event some decades ago, Austin locals have a sense of reverence about the landmark, making it a special place to photograph.
Lit up at night, the tower is a handsome presence!
It's taller than you think which will make for some impressive photos!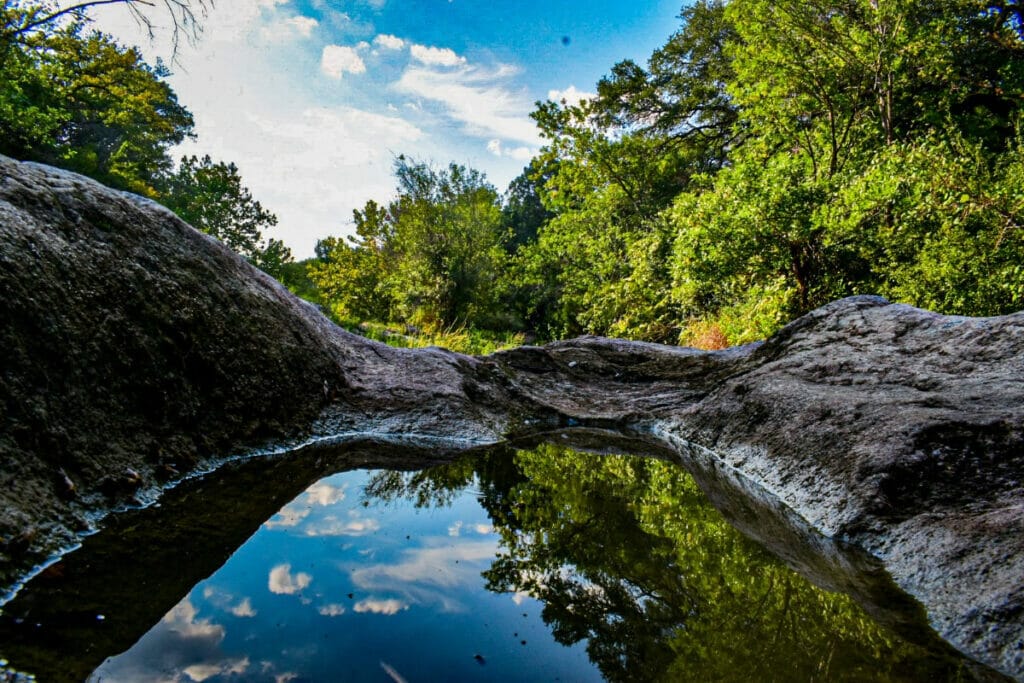 A great location for nature photography, Sculpture Falls is a popular water spot found along the Barton Creek Greenbelt Trail.
Be warned, it takes some effort to find!
You'll hike at least 30 minutes, and you'll want to bring plenty of water and sturdy hiking shoes with you!
But you'll be rewarded with beautiful natural scenery to photograph, like the strong, rushing river in spring or the fascinating limestone rock formations when the river dries up in the peak of summer.
When the riverbed is dry, you can even walk out into where the river normally flows for some unique photographic points of view!
Imagine getting an unbelievable shot of the Austin city skyline overlooking the water at sunset!
The Boardwalk at Lady Bird Lake is just the spot to make it happen!
Perhaps the most picturesque location in Austin, The Boardwalk offers 7,250 feet of backdrop along the Colorado River, popular for sunrise and sunset skyline photos!
An intersection of urban city and the great outdoors, this is where you head to get your beautiful, professional family photos!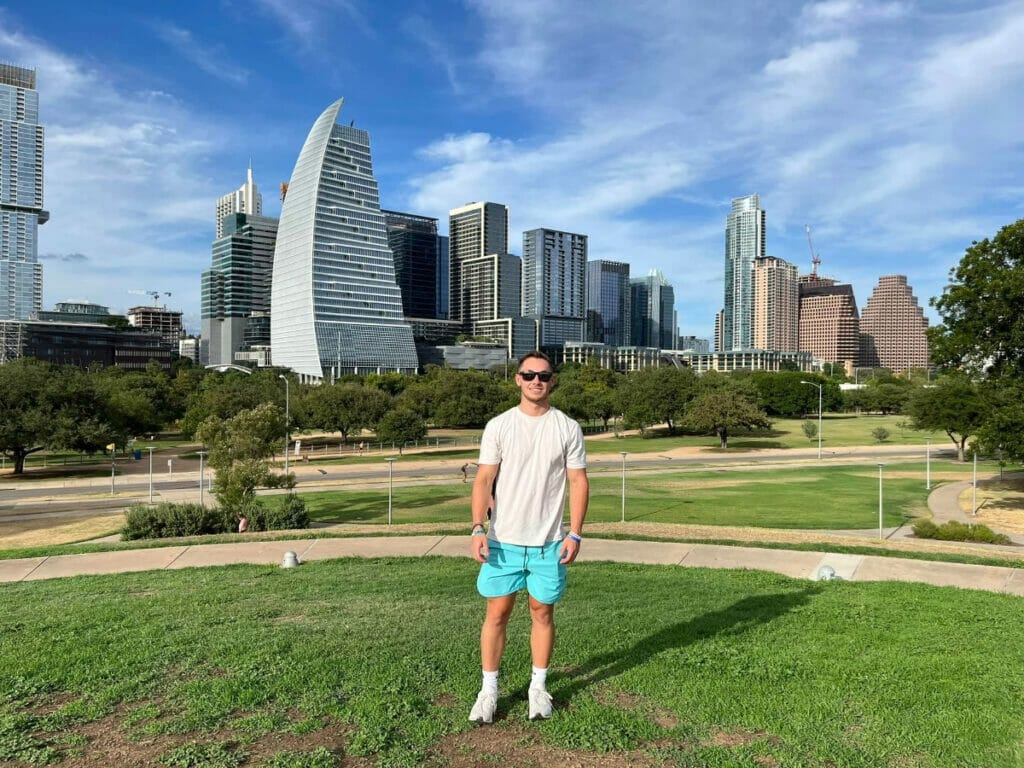 Drone photo enthusiasts will love this winding, urban park with Austin city vistas!
A perfect backdrop with the downtown Austin skyline behind you, this setting is great for any type of photoshoot, from weddings to graduation to family photos!
Nature photographers will love the beautiful flowers blooming in the spring!
And the night lit fountain is a great spot to pose after the sun goes down!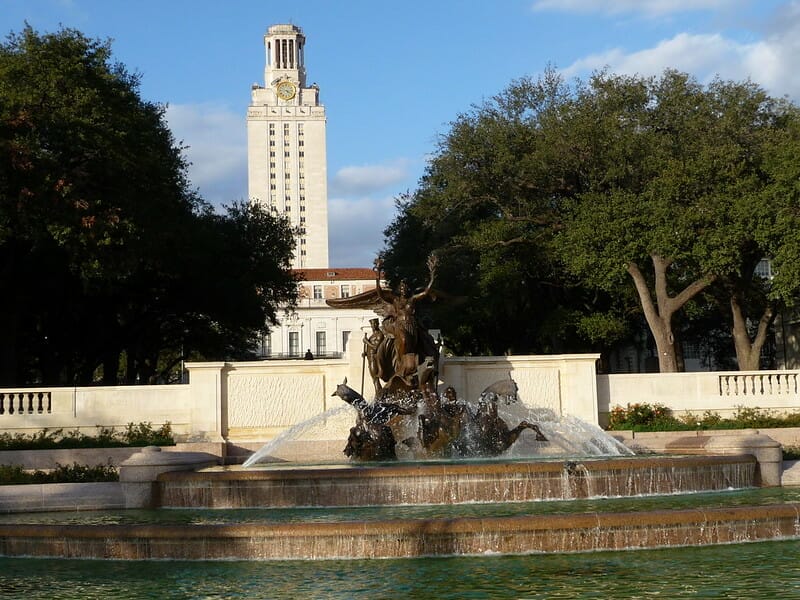 While the UT Tower often draws locals and tourists alike to the University of Texas campus, Littlefield Fountain is another main feature and well worth a visit while in Austin!
With the tower in the background, this beautiful fountain is a perfect location on the south lawn to get an angle of both landmarks in one photo!
Perfect for senior photos, the water is shallow enough for wading, providing lots of interesting ideas for fun picture ideas!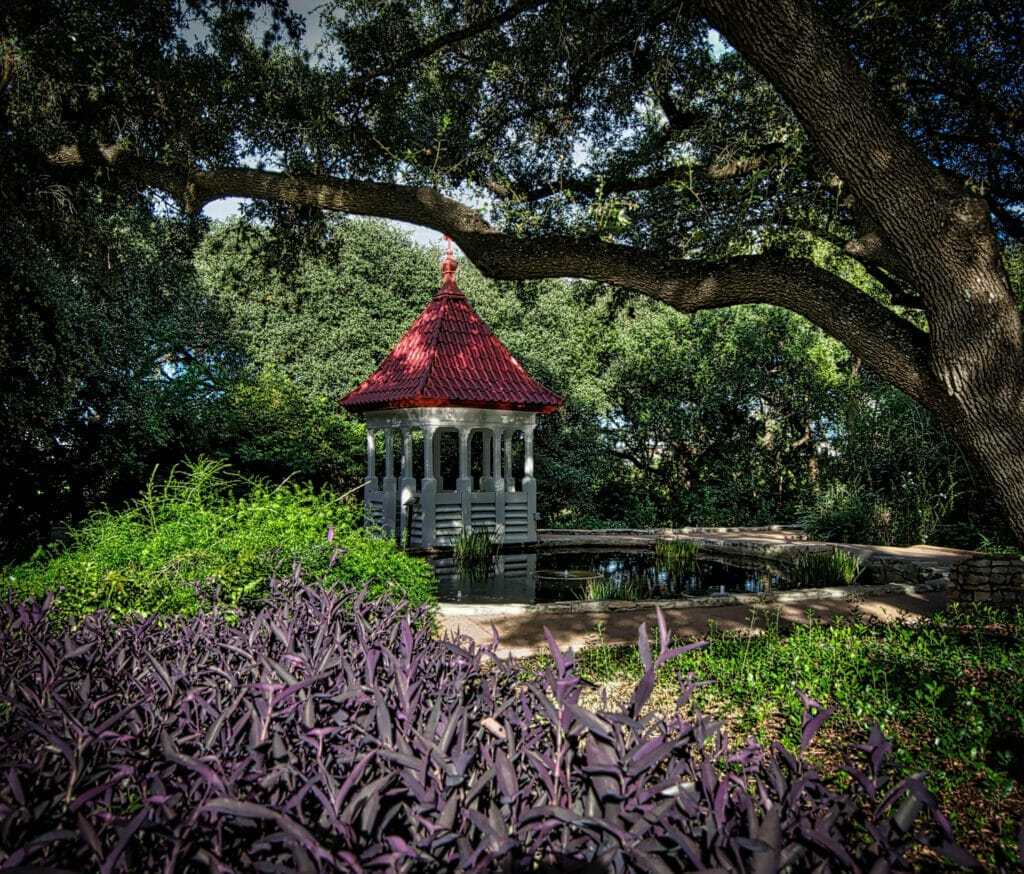 Bursting with bright blossoms and super lush greenery, Zilker Botanical Garden has 31 acres of plants, ponds and trails just waiting to be photographed!
You'll find plenty of gorgeous options for social media posting, like the breathtaking Japanese and butterfly gardens, and the plentiful waterfall structures.
And if you've ever wanted to photograph a dinosaur footprint, head over to the garden's prehistoric area – a local favorite!
In proximity to downtown, you can also snap a nice shot of the city from here, too!
Pin for Later!