You are planning a quick trip and want to spend a weekend in Austin, Texas.
Is it even worth going to Austin for just two days?
While this city is full of things to do, a weekend is the perfect length for a trip to the city.
You could spend longer there, but there are better cities for longer trips!
If you only have two days, Austin is one of the best cities to visit!
Looking for more expert weekend guides in your favorite Texas cities? Check these out!
…and if you're looking for more great Austin travel guides check these out!
GET A

FREE

TEXAS GUIDEBOOK WITH LOCAL TIPS!
With 71 pages of helpful travel tips and the "best of" Texas lists, this is your ad-free key to your Texas trip.
Tips for Visiting Austin in 48 Hours
When planning 2 days in Austin, time is of the essence.
You won't want to spend too much time hopping from bus to bus or crossing town.
We planned a weekend that allows you to spend a lot of time in each region of Austin.
That way you can make the most of your trip without backtracking.
You can spend as much time as you want in each area.
If an hour seems long enough for you, then you can spend extra time in the next neighborhood!
When to Visit Austin for 2 Days
Summertime in Austin is hot!
You can expect 90°F days.
Fortunately, there are lots of places to cool off.
Since summertime is when the city is most lively, it is worth visiting in the summer.
Austin is a college town.
In the fall, you'll see the younger crowds swarming the city!
This is also when the music scene is at its height.
The Austin City Limits Music Festival, held in October, is a bucket list festival for many.
The winters are pretty mild.
If you go during the holiday season, you can experience the magic of an Austin Christmas.
The Trail of Lights and Christmas Light Show are two spectacular holiday traditions in December.
The best weather is probably in the spring.
This is perfect because the SXSW music festival is held every year in March!
Where to Stay for 2 Days in Austin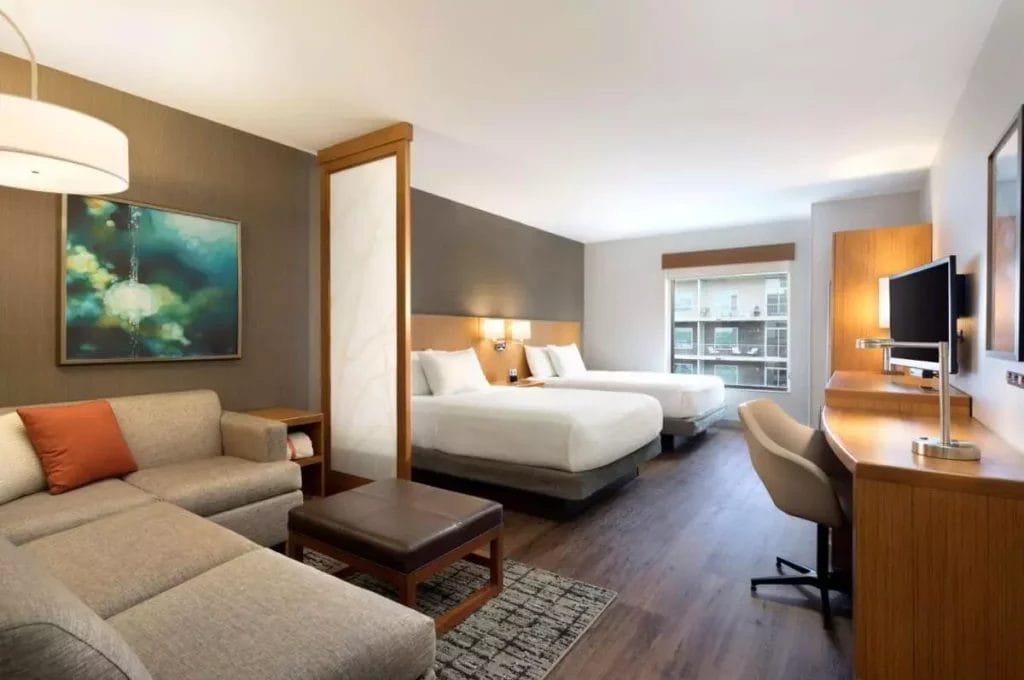 (Hotel) Hyatt Downtown Austin: This is one of our favorite hotels because it's in a central downtown location so you're close to all of the action in the city!
(Air Bnb/VRBO) Modern Condo in Austin: This is the perfect rental option if you're looking for stunning views of Lady Bird Lake and close proximity to all the best attractions in Austin.
What to Pack for Austin in 2 Days
You'll definitely want to pack comfy shoes for walking!
These shoes are a great option for women, and this style for men.
Otherwise, you may want to check the weather.
Layers are a great idea as you'll be spending time in the hot sun as well as inside with the AC.
We love this lightweight and stylish jean jacket for women, and this sleek stylish one for men.
After looking at the forecast, you'll have a good idea of what kind of clothes to pack.
You should also pack a crossbody bag so you can be hands free while enjoying various Austin activities.
This style is one of our favorites!
How to Get Around Austin in 2 Days
Public transportation isn't the greatest in Austin.
If you're visiting and need to rent a car to get to your Austin activities, we highly recommend Discover Cars where they find you the best car rental deals from all of the competitors (has saved us so much money!).
Click here to check out Discover Cars.
2-Day Austin Itinerary: The Full Rundown
This itinerary starts in the morning.
If you arrive in Austin in the afternoon, you can easily adjust the schedule.
You should also feel free to alter it to best suit your needs.
If you'd rather spend extra time in the museums, you may want to consider skipping the park.
If you don't like shopping, you can take your time on the tours.
Now let's talk about how to spend a weekend in Austin!
Day 1 in Austin
Today is devoted to learning about Austin's rich history.
There are so many places to learn about Texas history in this city.
We'll visit some of our favorites throughout the day!
Breakfast
Today, we need to fuel up with a hearty breakfast.
You'll do a lot of walking around, so you'll want something to give you the energy to last all day!
That's why we're going to Snooze, an A.M. Eatery.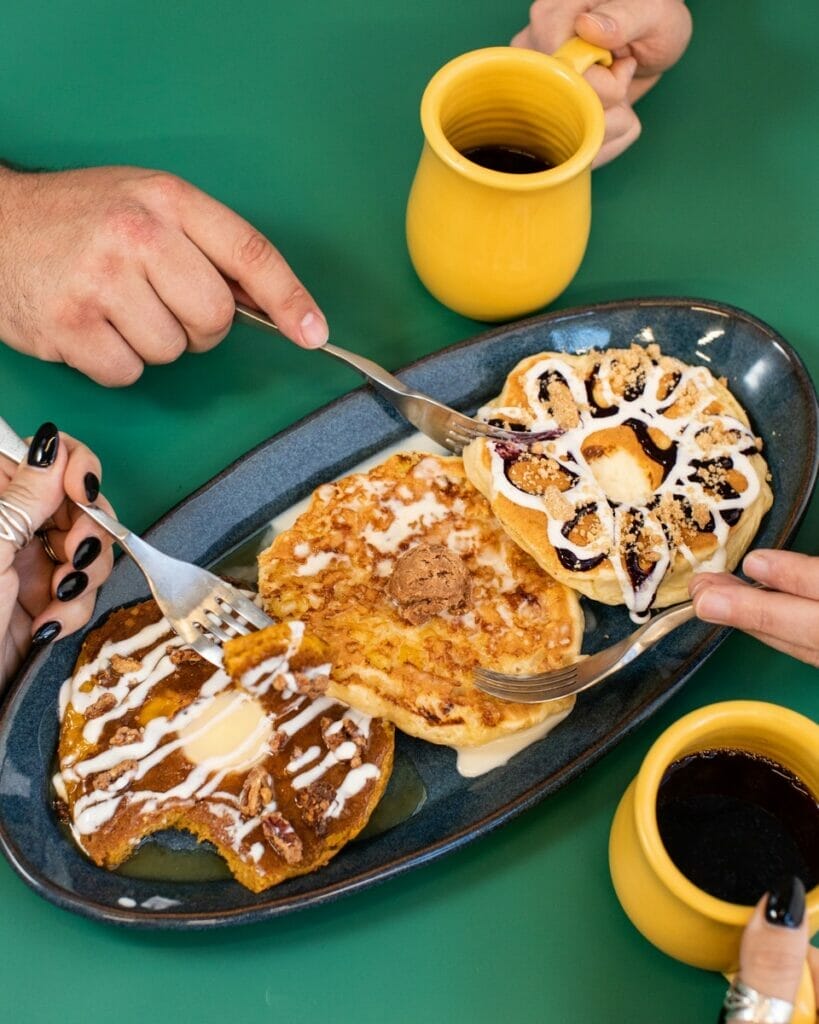 This restaurant is growing fast and actually has 37 locations throughout the southern half of the USA.
After you visit, you'll be waiting until they open a location near you!
This restaurant serves breakfast and brunch as sustainably as possible.
They also give back to their local communities by starting community programs and giving over $1 million annually.
Morning
With nearly 50 museums to choose from, you could easily spend days visiting Austin museums.
We recommend looking up the local museums to see if any are must-sees for you.
If you like dinosaurs, toys, ice cream, or any niche of art, you'll find one that you can't miss!
However, we've narrowed it down to the highest-rated museums in the city to help you decide.
The Harry Ransom Center is a museum full of stuff you didn't even know you were interested in.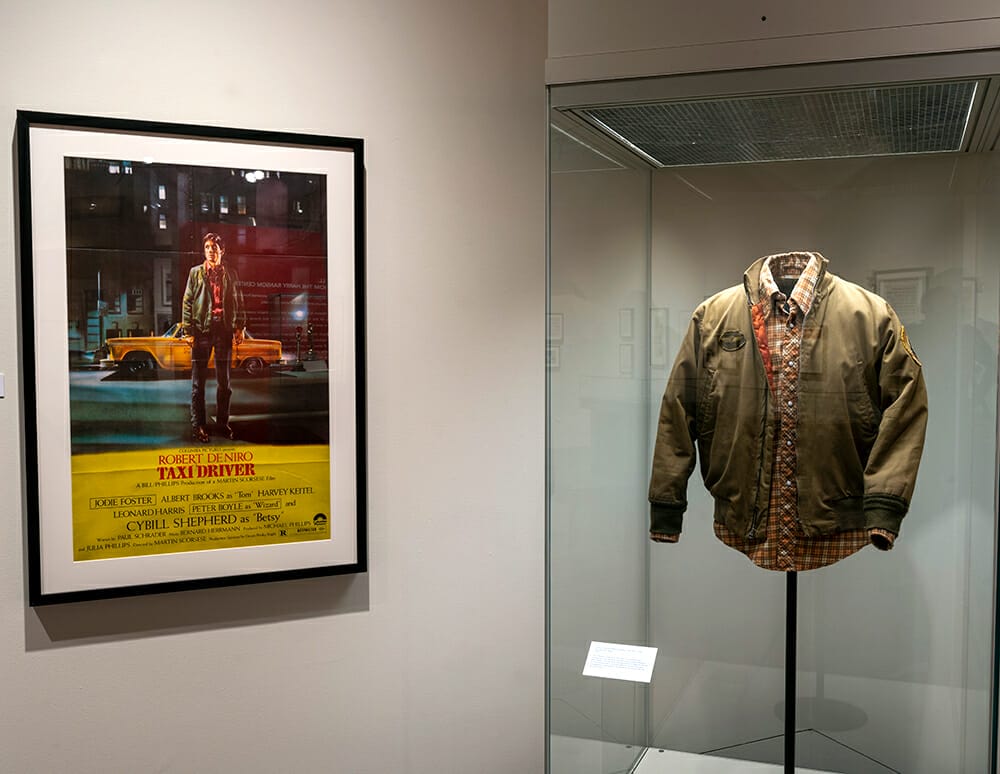 You can see some of Einstein's unpublished notes, Frida Kahlo's original works, the wooden paint box belonging to E.E. Cummings, and Robert de Niro's archive of scripts and props.
And that's not even everything!
The Bullock Museum is another highly-rated museum.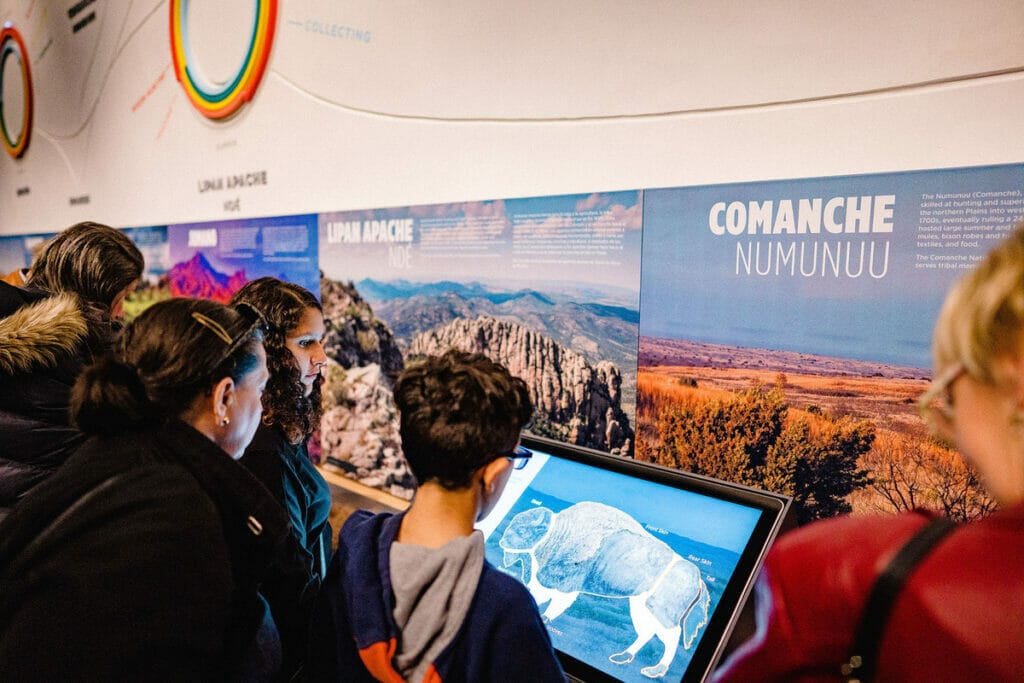 This museum really focuses on what makes Texas, well, Texas!
They have a lot of events and programming that appeal to the locals.
Their exhibits are always changing and improving.
The Umlauf Sculpture Garden and Museum is a serene spot in Austin.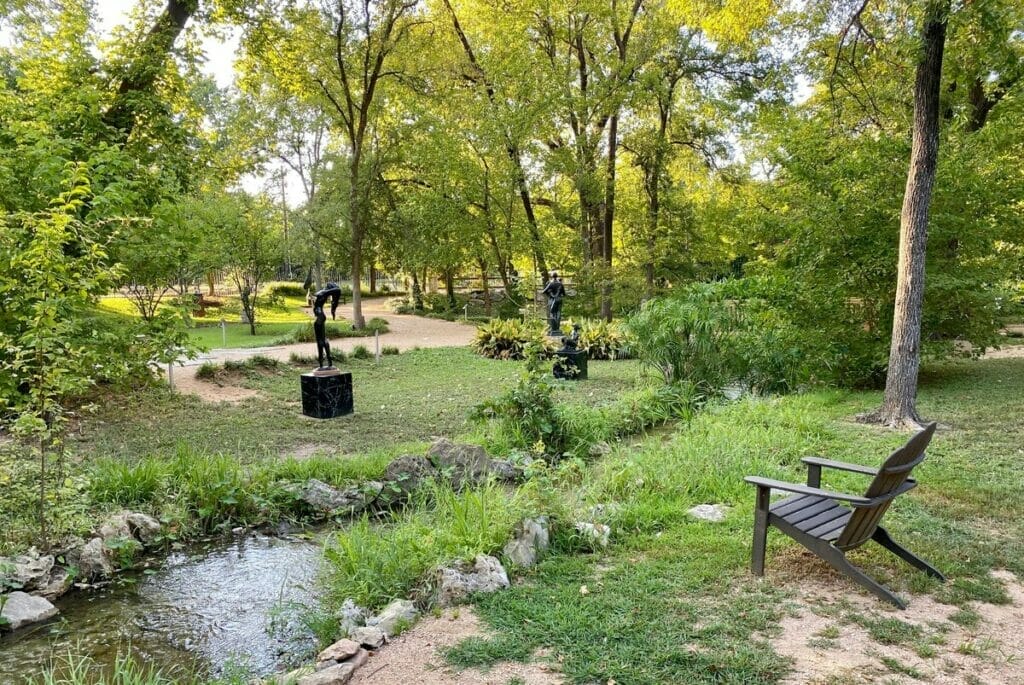 It was designed as a place for people to practice their art forms and reflect on them.
It is a gorgeous place that will help you ground yourself during a busy weekend exploring Austin.
Lunch
It's time for a lunch break during a full day of visiting museums.
Since the museums will take you all over Austin, we've chosen restaurants with locations all over Austin.
Torchy's Tacos and Chuy's are two chains that are super popular in Texas.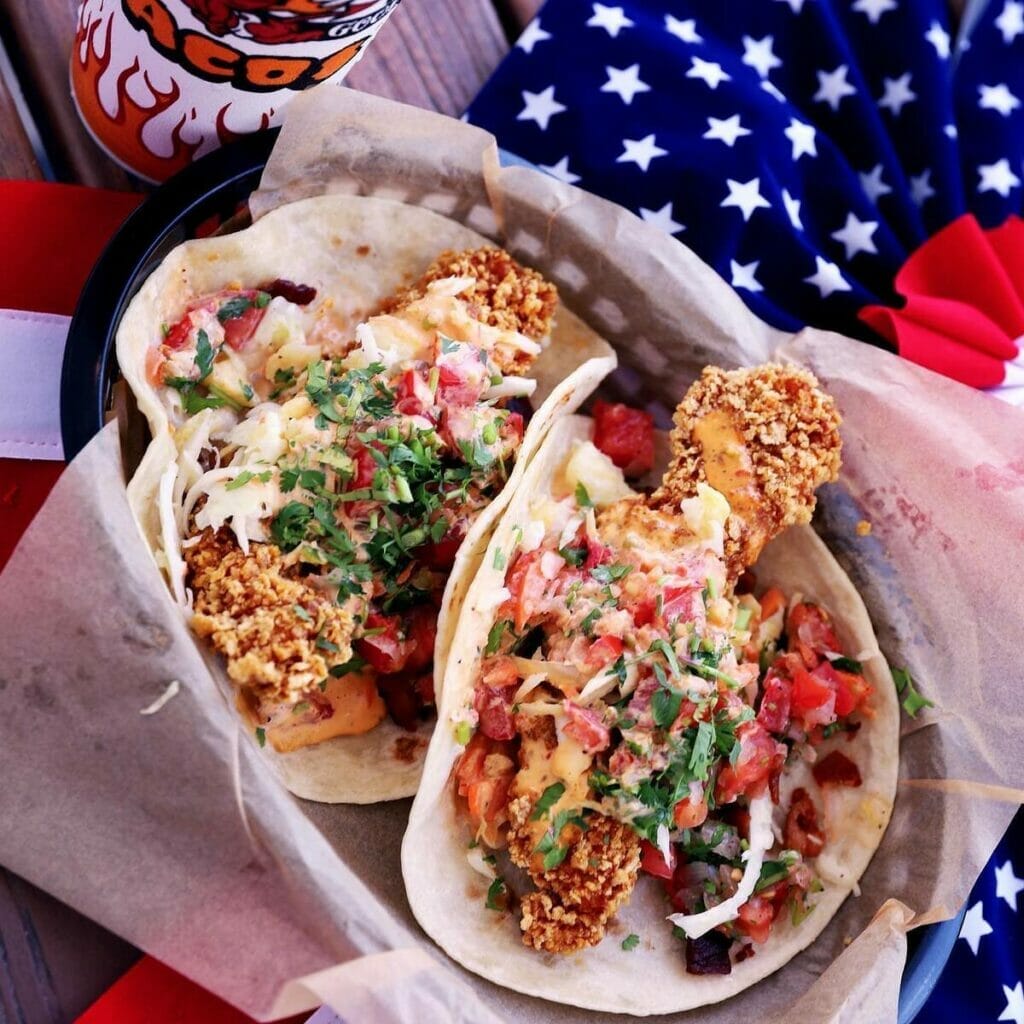 No matter where you are in Austin, you won't be far from one of their locations.
Chuy's is a Tex-Mex restaurant that originated in Austin.
They have an eclectic style that is different at each location.
The delicious family recipes used in the kitchen are the same at each restaurant, though!
Torchy's started as a food truck and now has 90 locations.
They use responsibly sourced ingredients to ensure that their food is top-notch.
They also try their best to minimize their carbon footprint by reducing and reusing where they can.
Afternoon
Now that you had a lunchtime pick-me-up, let's explore some more museums.
One of the most highly-rated museums in Austin is the LBJ Presidential Library.
If you're interested in presidential history, especially Lyndon B. Johnson, you would appreciate this museum.
This is where the White House and Texas intersect.
The Texas Military Forces Museum is a bit out of the main part of Austin, but well worth the fifteen-minute drive.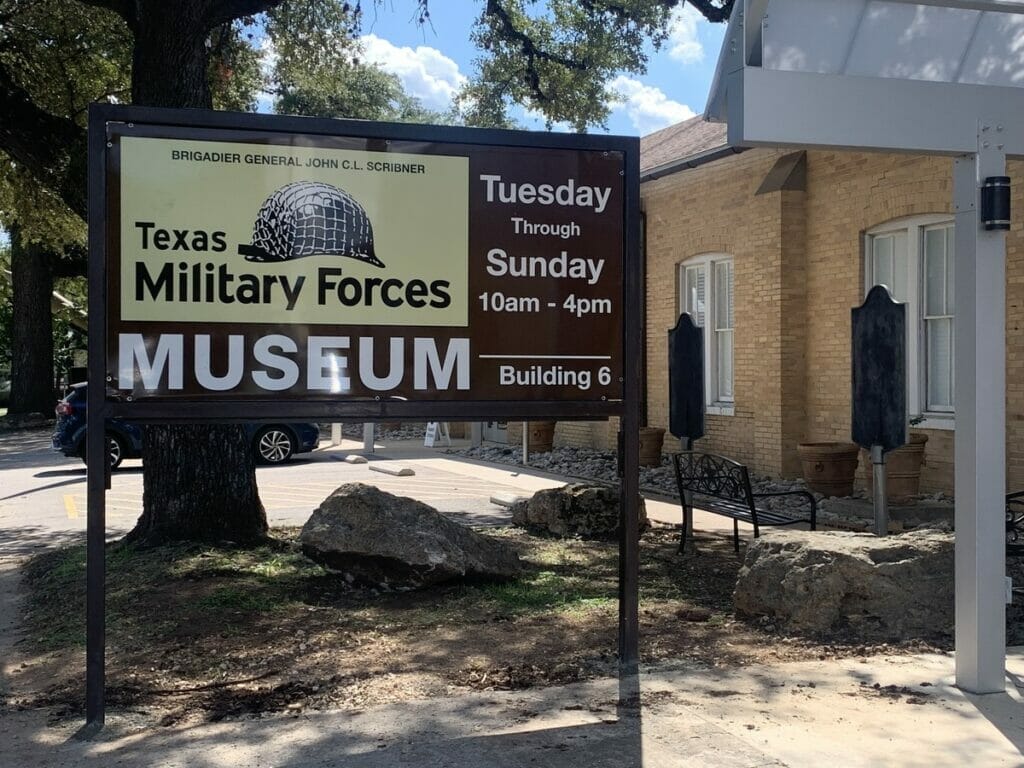 It is one of the more popular museums in the area.
It is free to get in and full of relics from Texas's own military forces.
Learn about the role Texas played in the many wars of its history.
Learn about tanks, aircraft, and weapons.
If you enjoy war history, this will be a great museum to visit.
Early Evening
Let's head over to Sixth Street.
This is where you'll find loads of bars and live music.
You can't visit the Live Music Capital of the World without listening to some of the musicians in town!
We want to get here before too late because there are some cool shops to visit before the nightlife kicks in!
And we still have one more museum to visit.
The Museum of the Weird, located on Sixth Street is an Austin icon!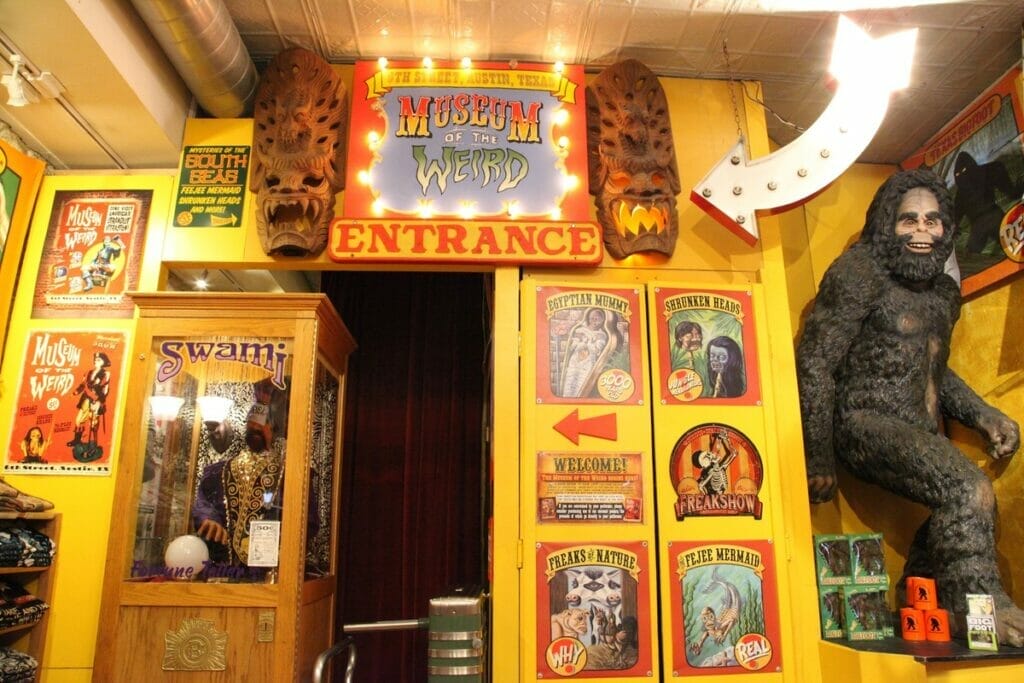 Learn about cryptids, discover some oddities, and maybe even see a sideshow.
Dinner
If you're near the Museum of the Weird when you get hungry, we have two restaurants nearby that you'll love!
Velvet Taco is a taco shop, but fancy.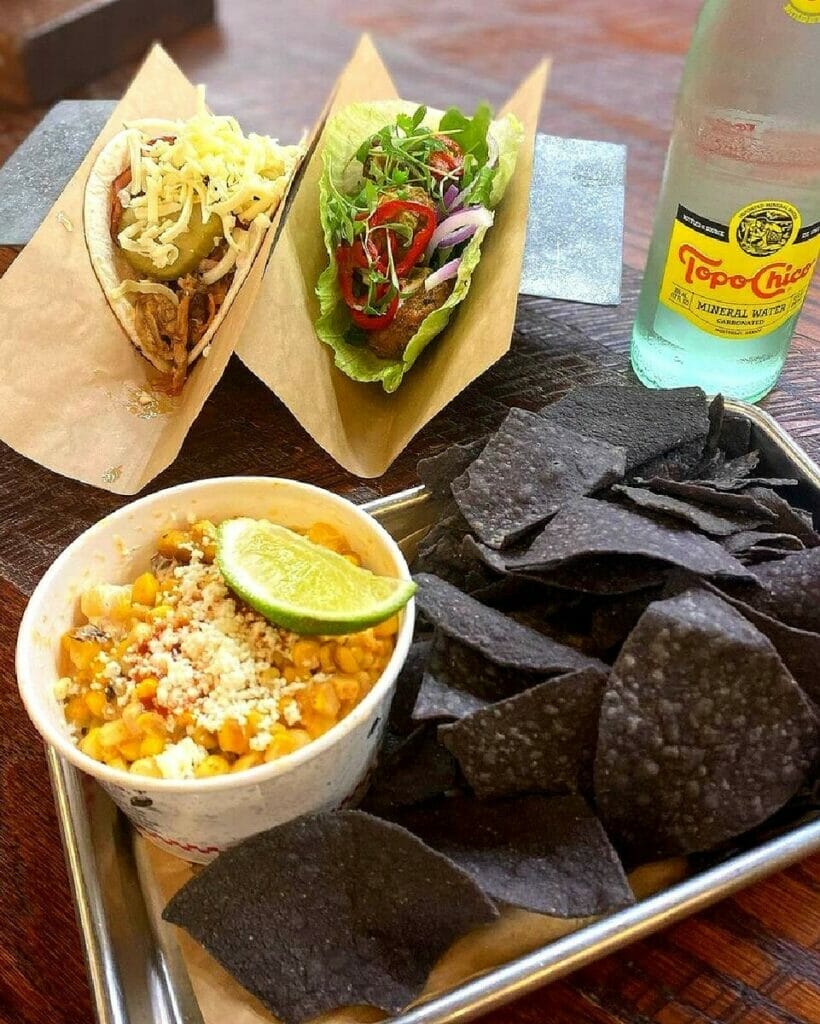 With fresh ingredients cooked from scratch, you know you're getting high-quality food.
They also have some unique menu items that will make you feel like you're at a fancy restaurant.
The best part is that the prices aren't as upscale as the rest of the experience.
Another restaurant on West Sixth is Casino El Camino.
They have the best burgers in Austin and a fun vibe.
Most people who eat here once want to go back!
If you're on the other end of Sixth Street or want to try something different, we recommend Bar Peached.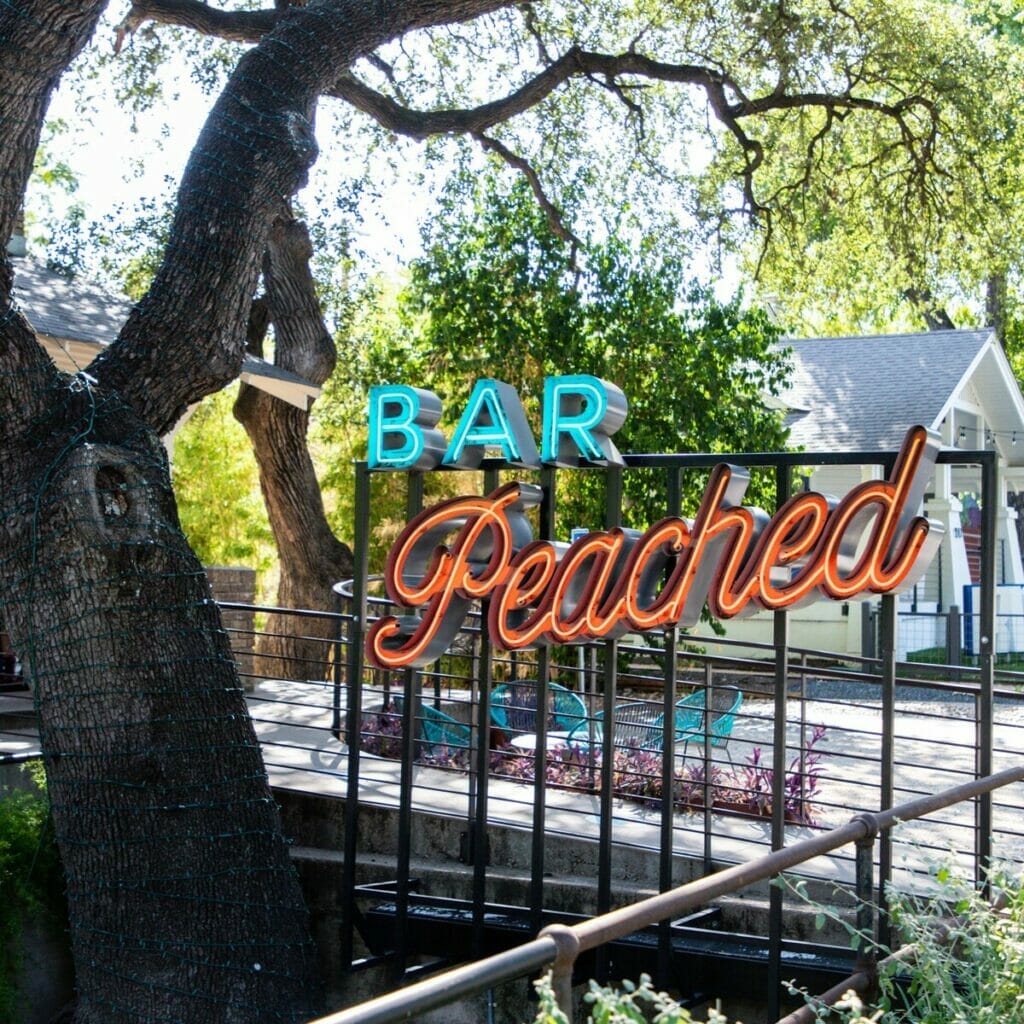 This restaurant has menu items inspired by places all over the world, especially Asia.
It will be hard to choose what to eat because everything sounds good.
After Dinner
Now it's time to explore the Sixth Street nightlife!
Sixth Street is divided into three portions: East, Dirty, and West.
West Sixth Street is a bit more upscale.
If you'd rather enjoy a craft beer than chug cheap beers, this is the place for you.
You can stay out all night, but with a slightly more sophisticated crowd.
East Sixth Street is full of history and thrived as the jazz and blues music scene grew.
You'll find some dive bars here, but also some trendy spots.
Dirty Sixth is where the party is.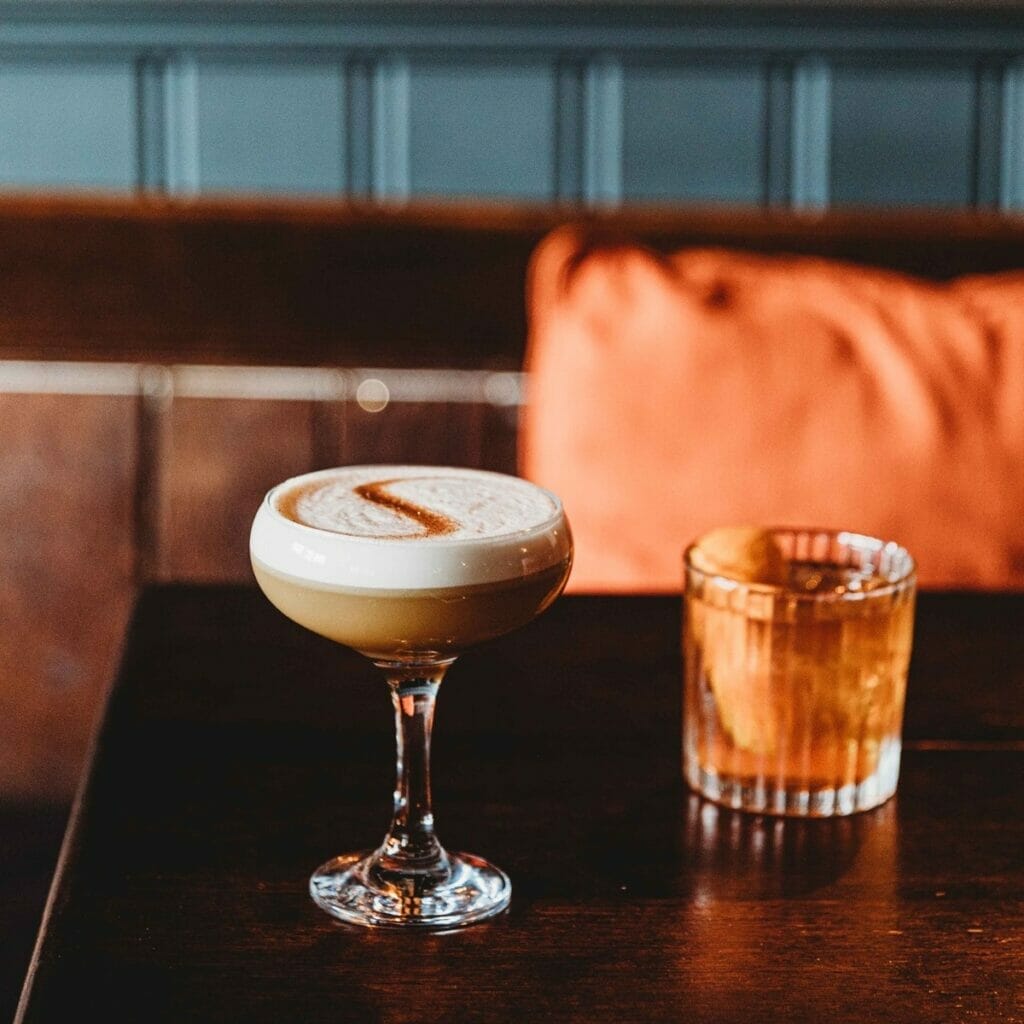 Think Bourbon Street or Florida spring break.
The crowds are younger and rowdier.
Even if you don't want to hang out here for long, we recommend walking through and grabbing a drink so you can catch the excitement.
Day 2 in Austin
Today is going to be a pretty chill day.
If there was a museum you missed yesterday, you could easily put it into your schedule today.
Otherwise, you can have a relaxing day exploring different parts of Austin!
Breakfast
We're going to start the day off at Jo's Coffee.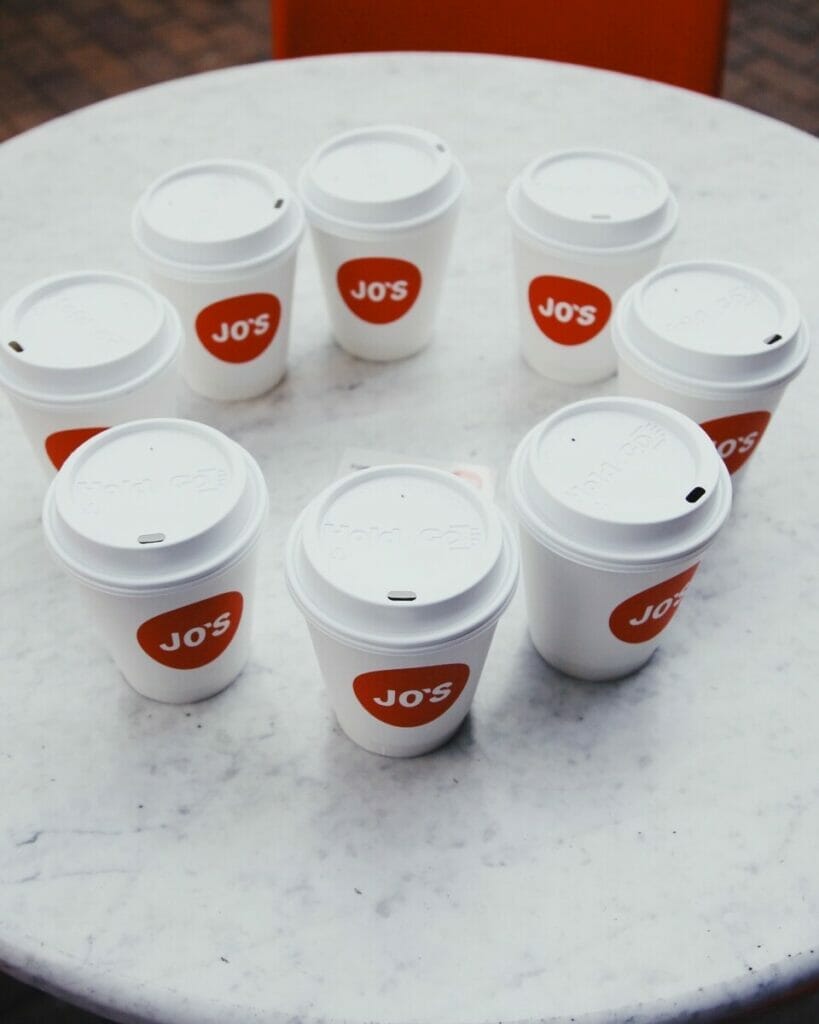 It is one of the most popular coffee shops in Austin!
It has become a bit of a tourist destination, as well.
This iconic coffee shop has multiple locations, but the one on South Congress is the most popular.
That is because it has a mural on the outside.
This popular mural says "I love you so much" and attracts people looking for the best Instagram picture in Austin.
They also have delicious breakfast tacos, an Austin favorite.
Morning
Now it's time to explore the rest of SoCo!
South Congress Avenue is full of cute shops, iconic restaurants, and even street performers.
Everywhere you look, you'll see something to grab your interest!
Even if you don't like shopping, you'll want to check out some of these shops.
How can you pass a shop called Lucy in Disguise with Diamonds and not peek inside?
Some shops sell Western wear, vinyl records, nostalgic candy items, and books.
You will also find several antique and vintage shops, such as Uncommon Objects.
Don't forget to keep your eye out for murals.
There are dozens of murals and street art masterpieces throughout Austin.
You'll find a few in this neighborhood.
Make sure to snap pictures of your favorites!
Lunch
Since we had a light breakfast, we'll grab an early lunch in SoCo.
Freebirds World Burrito is an iconic Austin restaurant.
Everyone should stop by here when visiting Austin!
It's a build-your-own-burrito bar.
They use the freshest local ingredients!
Early Afternoon
Now let's head to the Texas State Capitol.
In true Texas fashion, it's the largest state capitol building in the country!
They offer tours every day if you want to learn about Texas history.
You can expect the tour to last about half an hour.
Afternoon
Spend a relaxing afternoon in Zilker Metropolitan Park.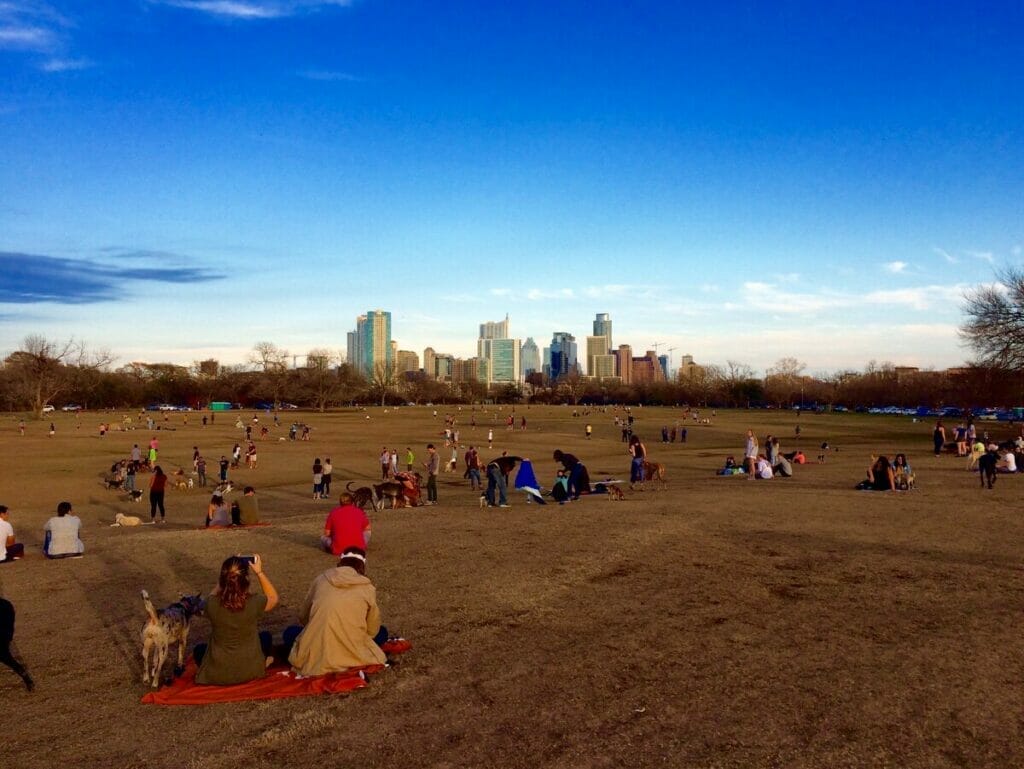 You can play disc golf, take a leisurely stroll, or play some volleyball.
The Hillside Theater hosts many outdoor concerts.
Austin Nature and Science Center is a fun place to learn something new!
Barton Springs Pool is a spring-fed pool that averages 68°F year-round.
You can cool off in this pool if you'd like!
If you're interested, you can also visit the Zilker Botanical Garden.
You'll have to buy tickets to get in, but they are quite affordable.
Dinner
Now we'll head to Rainey Street Historic District.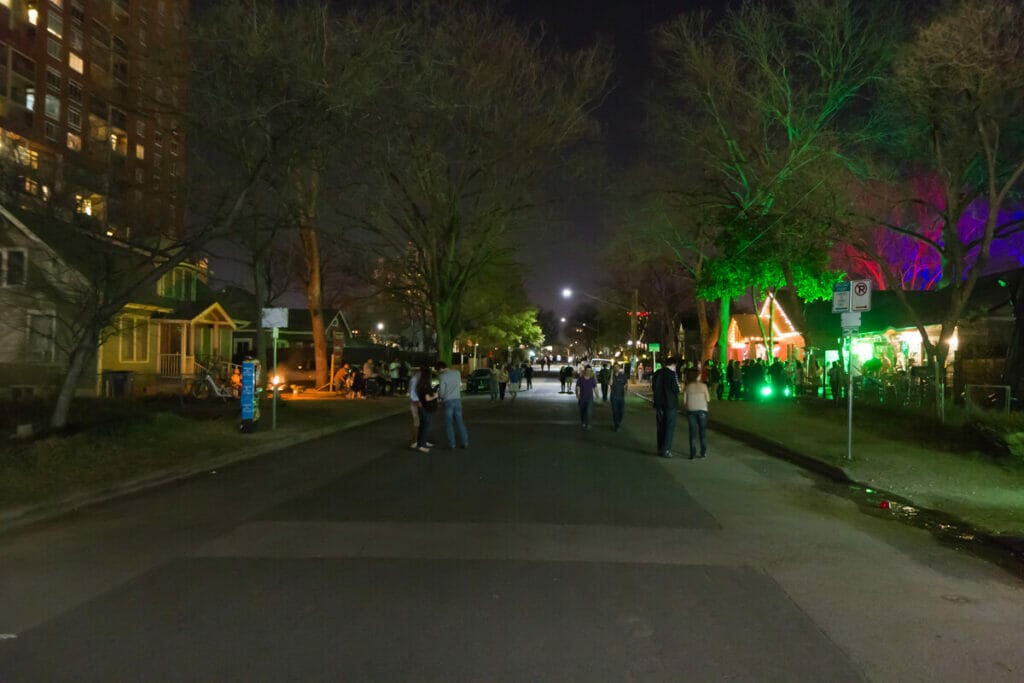 This is one of the most popular places to visit in Austin.
Many of the buildings in this neighborhood were built before 1934 and are recognized on the National Register of Historic Places.
When in Texas, you must try Texas BBQ.
Gebby's BBQ is a highly-rated barbecue joint in Austin.
The locals love it!
If you're not exactly in the mood for barbecue, then we have another option.
Emmer & Rye is a bit upscale and sophisticated.
This is perfect if you want to enjoy a classy dinner!
This farm-to-table restaurant uses locally sourced ingredients in its meals.
It's a bit pricey, but most people agree it's well worth it.
After dinner
You could easily stay in the Rainey Historic District all night long.
There are so many bars open late.
You can try appetizers and cocktails from a variety of places!
You're pretty close to the Congress Avenue Bridge.
If you walk to the shore of the Colorado River, you might even be able to see it from the Rainey Street Historic District.
Or you might want to walk a bit closer for a good view of the bridge at sunset.
Except for the winter season, over a million Mexican Free-Tailed Bats live under that bridge.
They spend an hour around sunset flying into the night, looking for insects to eat.
It is quite the spectacle!
Even if you don't like bats, you will probably enjoy watching this in the evening.
If you're really up for an adventure, you can rent a boat to ride along the river while the bats are in action.
Pin for Later!