Dancing at sunset. A craft beer scene you wouldn't believe. Sounds from concert venues cascading down the streets.
Every during the day, Austin, Texas, has everything from the unique to the natural, but Austin at night is an experience you'll never forget.
The "Live Music Capital of the World" has it all, from late night art events to classy restaurants perfect for that romantic dinner to, of course, enough live music to fill your soul.
Don't miss the evening in Austin. Take a quick break from your daytime adventures and then jump right into the action with this list of our favorite things to do in Austin at night.
GET A

FREE

TEXAS GUIDEBOOK WITH LOCAL TIPS!
With 71 pages of helpful travel tips and the "best of" Texas lists, this is your ad-free key to your Texas trip.
Hey! Want more locally-approved Austin guides? Check these out!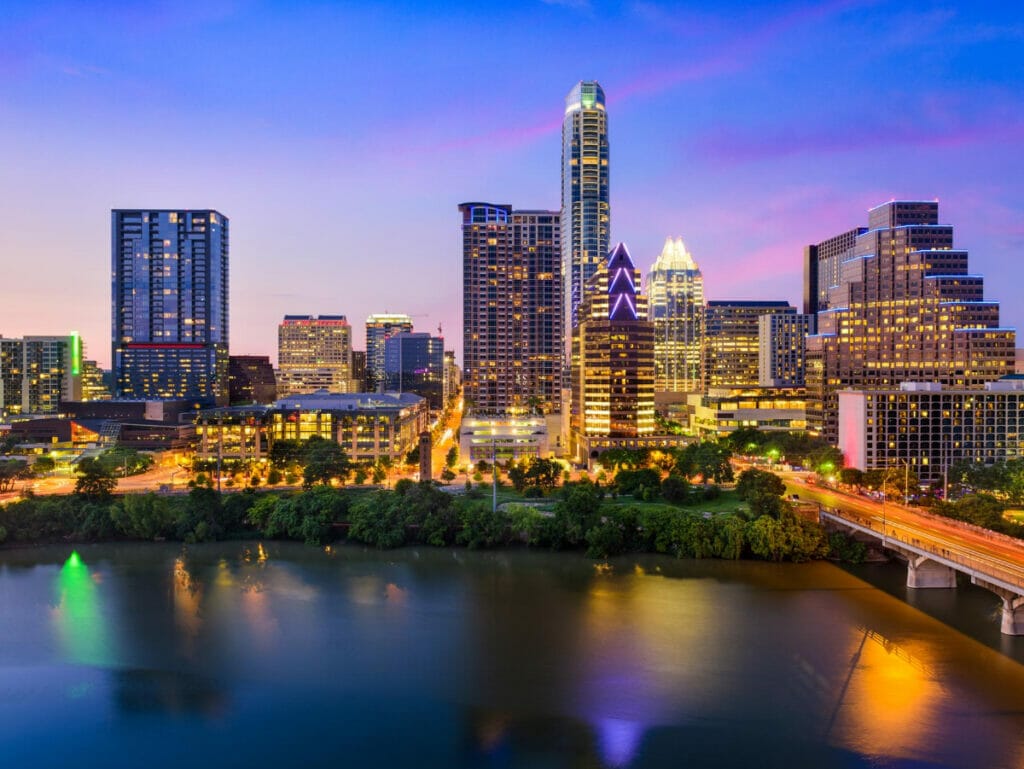 Best Tours of Austin at Night
Want to head out on an expertly guided tour of Austin in the evening? These are our favorite options!
Best Places to Visit in Austin at Night
When you are thinking of places to go in Austin at night, you will definitely want to head over to this well-known jewel nestled in the Austin Hill country!
The Oasis is an experience you won't want to miss.
It is best known as The Sunset Capital of Texas.
Hundreds of guests visit The Oasis just to see one of the most spectacular sunsets they will ever see (seriously).
This amazing venue provides everything you are looking for from great food, drinks, amazing live music, and dancing!
A variety of music genres are represented so there will be something for everyone.
You can dance the night away in Beau's Backyard or on the third floor of the Starlight Terrace.
Be sure to check out their online calendar for up-to-date information on scheduled events.
This Sunset Capital of Texas also has some cool traditions that you will want to check out!
There is a Sunset Bell, an annual Oasis Photo Contest, and Honoring Our Heroes with special memorial plaques.
One of their most famous traditions is The Oasis' Lover's Locks.
Grab a lock from the Oasis Gift shop and lock it to the balcony, on the decks outside, to mark your memories made during your visit to the Oasis!
Whether you have a small group or large, The Oasis can accommodate your group and celebration with public or private spaces.
2. Esther's Follies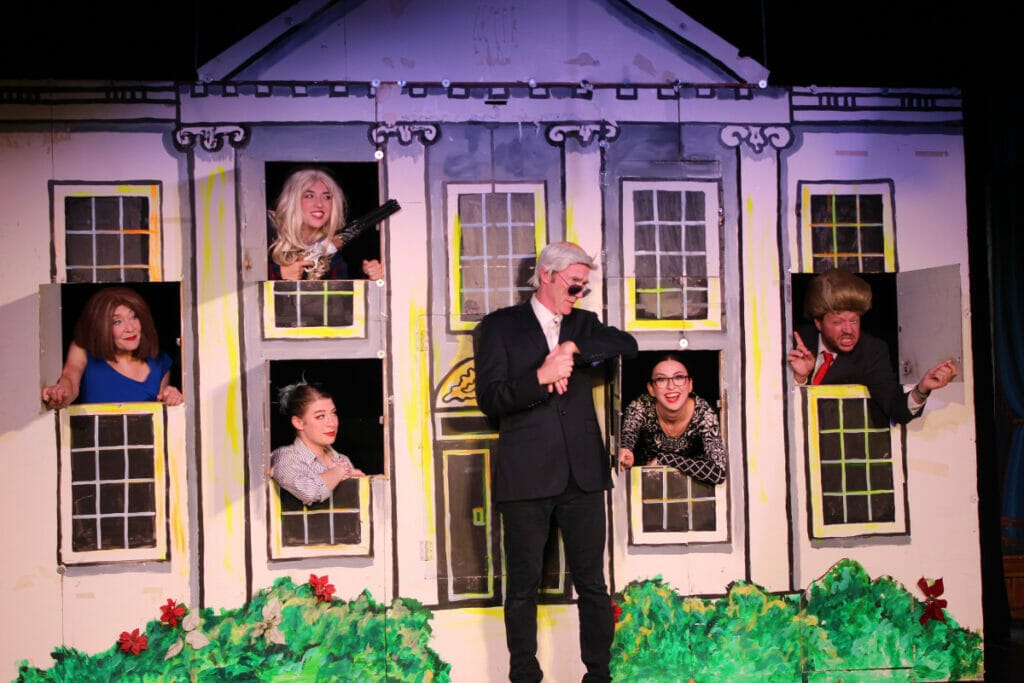 If you are looking for fun things to do in Austin at night, then look no further than Esther's Follies!
Esther's Follies is a modern-day vaudeville revue mixed with magic, music, and political and pop culture comedy.
Think of it as Texas's version of Saturday Night Live!
It is located on Austin's famous 6th Street, which is an engaging area of diverse culture and taste.
The political humor skewers both political parties highlighting the absurdities in politics and pop culture.
Esther's Follies provides a wonderful experience where everyone from all walks of life can laugh under the same roof!
Food, like popcorn, candy, tacos, burritos, and quesadillas, are available at the venue.
A full bar is also available in the Courtyard.
They say that the show is even funnier after a few drinks!
If you are looking for some late-night things to do in Austin, then The Broken Spoke is your place.
The doors open at 4:00pm, but the music and dancing can take you late in the night!
The Broken Spoke is the real deal when it comes to authentic Texas music and dancing!
It has been voted the "Best Dancehall in Texas" (a title we absolutely agree with).
The Broken Spoke is not a trendy new venue, in fact, it is proud of its long and rich history serving Austin since 1964.
The Broken Spoke has a prestigious guest book of patrons.
Presidents, Governors, the Queen's entourage, and mega stars from all genres of entertainment have all visited The Broken Spoke.
The Broken Spoke has also provided a stage for countless country super stars and legends.
Bob Wills, Roy Acuff, Willie Nelson, Ernest Tubb, Tex Ritter, George Strait, Garth Brooks, Midland Band, Kris Kristofferson, Sturgill Simpson, Charley Crocket, and Kitty Wells are just a few of the legends that have all taken the stage and carried on the tradition of good country music at The Broke Spoke!
With authentic country music like this, it is obvious why The Broken Spoke is a favorite hang-out for Austin's "real" country musicians!
So, checkout the menu, grab your dancing boots, and head on over to one of the last "True Texas Dancehalls!"
4. Speakeasy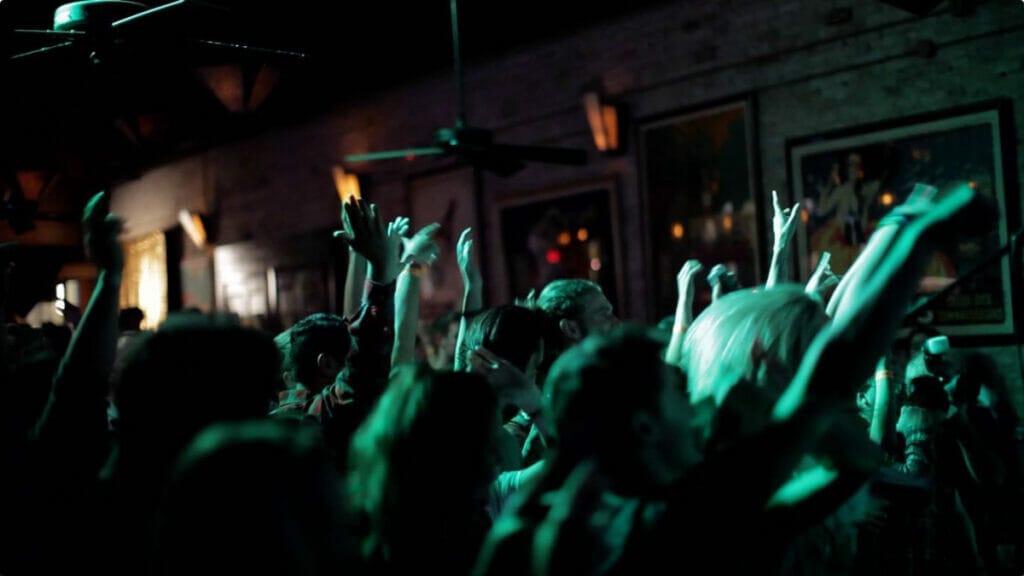 When looking for cool things to do in Austin at night, then Speakeasy is calling your name!
Get ready to be transported back to the roaring 1920's for a comfortable and classy atmosphere of a Speakeasy.
Speakeasies once operated illegally after saloons were being shut down due to prohibition.
They would often operate in basements of abandoned buildings where you would need a password, secret knock, or membership to enter.
This Speakeasy is composed of three levels: the Music Lounge, the Bowling Mezzanine/ Kabaret Room, and the rooftop lounge, Terrace59.
The Music Lounge will give you that 1920's vibe as you listen to local Austin musicians, sit at candlelit tables, or dance your heart out on the spacious dance floor.
The Bowling Mezzanine is a unique lounge with antique couches, a bar, and two vintage bowling lanes that all overlook the main music stage.
How cool is that?
The Kabaret Room continues your time transport to the prohibition era of the 1920's!
This lounge area offers a pool table, stage, bar, and 1920's furniture to make you comfortable in the 20's.
Another level you will want to discover on your 1920's journey is the rooftop.
Terrace59 will not disappoint you with romantic views of Austin's downtown skyline!
Lighted palm trees, a full-service bar, and the hippest music will make you feel chic and elegant.
If all this wasn't enough to convince to go to the Speakeasy, then maybe it's ghost stories will!
That's right, the Speakeasy is a registered part of the Haunted Austin Tour!
The building burned down back in 1916, killing 3 people.
Several people have claimed to see an apparition and hear footsteps and slamming doors!
Speakeasy's atmosphere, food, drinks, dancing, and ghostly history has been attracting guests including a long list of huge celebrities from A to Z!
There is never a dull moment at the Speakeasy and you will want to be a part of that as well!
Things to Do in Downtown Austin at Night
This party bike is one of the coolest night activities in Austin!
Pedal Pub Tours are located right in the heart of downtown Austin, Texas.
Choose from a variety of routes to experience the sights, smells, and sounds of this vibrant city!
Hop on a group, motor assisted, pedal powered bike!.
The PubCrawler is a great way to have fun with your friends or make new ones as you pedal and stop at the most popular bars in the downtown area.
You will see great murals, fun signs, and amazing photo ops along the way!
Food trucks are on the map and are a stop option on any route.
Your PubCrawler Tour makes 3 stops and will thoroughly entertain you and your party for 2 hours!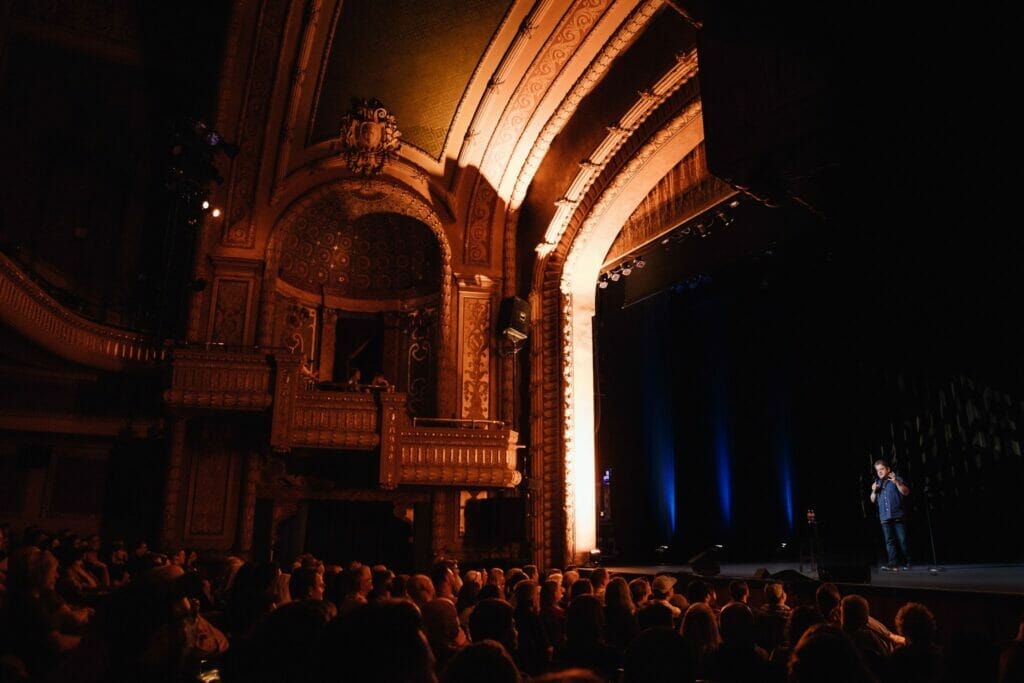 Love the movies?
Then the Paramount Theatre has to be the first thing on your list.
The Paramount Theatre is a movie lovers' gem!
The theater has been showing classic films for 48 years!
The theater shows the old tried and true classics as well as some new classics!
The Paramount Theatre has also partnered with friends at the Hyperreal Film Club who have added even more to the summer lineup!
Comedy lovers will also want to find a seat at the Paramount Theatre.
The Moontower at the theatre brings laughter to Austin all year long!
From scheduled comedians to a full-blown annual festival, you will want to check out its lineup!
Free Things to Do in Austin at Night
Vacations can be rather expensive, so it is always good to know about some stuff to do in Austin at night that is FREE!!!
Look no further than Zilker Park in Austin!
This popular park has a wonderful Hillside Theater that welcomes audiences from all over to enjoy professional quality community performances.
Zilker Theater Productions is dedicated to promoting and preserving the Broadway musical art form.
Take a look at their season and lineup on their website so you too can be a part of this artistic legacy.
Window shopping is another free activity that can also give you a real feel for a community and its culture.
Window shop by taking a stroll down the famous Congress Avenue!
It is here that your senses will be fully engaged.
You will smell the foods, hear the music, be inspired by the street art, and of course be tempted by the shopping!
South Congress Avenue is the place to peruse as you look for things to do in Austin nightlife!
Things to Do in Austin at Night without Drinking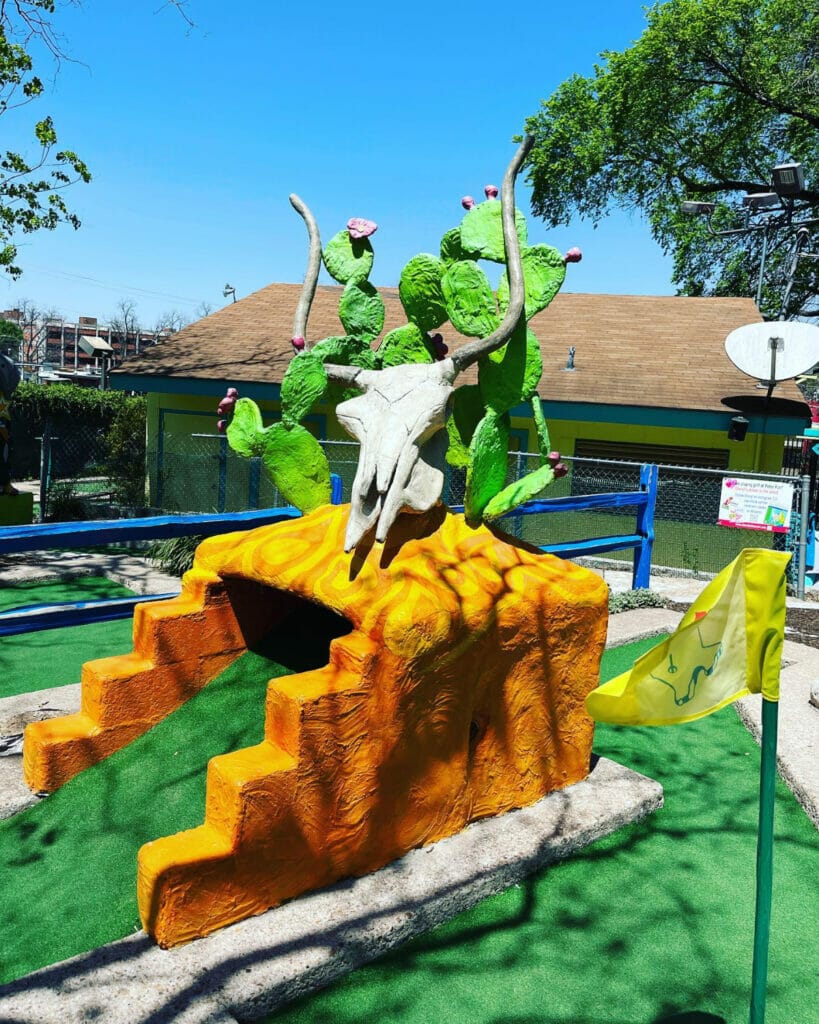 Austin nightlife often includes music, bars and drinking.
Maybe drinking alcohol just isn't your scene.
No worries!
Austin has fun activities that does not involve drinking.
Take yourself or your family to Austin's Peter Pan Mini Golf!
Serving Austin since 1948, Peter Pan Mini Golf has welcomed locals and visitors from all over the world!
The beloved T-Rex sculpture is a famous landmark that overlooks Lamar and Barton Springs in downtown Austin.
People flock to this proudly weird and quirky place to play on one of the two 18 hole courses.
Each hole has been painted with beautiful, vibrant designs with an artist flair!
Fun is to be had by all even without drinking!
Terry Black's is all about eating that delicious pit-smoked meats, and while there are plenty of drinks to choose from, you can focus on chowing down on those mouth-watering brisket and beef ribs if you prefer.
Indulge (okay that's pretty fancy for barbecue, let's say: stuff your face) with creamy mac and cheese, cornbread that you have to taste to believe, and green beans for days.
Opt for the sausage for a bit of zing or try the pork ribs with that complimentary bread to soak up the flavor (and pickles, never forget the pickles).
The atmosphere is casual, the meat is sold by the pound like it should be in any real barbecue joint, and it's one of the best ways to spend your evening in Austin.
The iPic Theater gives movie goers an unforgettable movie viewing experience of both new and flashback movies!
Experience premium dining and enjoy the latest films all while reclining in your choice of custom designed pods.
Servers, who are quiet as a ninja, will offer you a theater chef-driven menu as well as offer a blanket for your comfort.
They do have mixology offerings for those in your party that might wish to take part.
All of this service is available at the push of a button!
Lounge and bar spaces are available for shooting a round of pool before or after the movie!
Be sure to take your credit card when you go because it is a cashless business.
Segway tours are a really great way to get around and see a city!
Segway tours that include bats are even cooler!
Segway tours that include bats and ghosts are the coolest of all!
The Haunted Ghost and Bat Segway Tour is offered each night at 7pm and lasts approximately 2 ½ hours in length, which includes training.
You will explore the Texas State Capitol Building and government buildings.
Next, you will be zipping into the core of downtown via Congress Avenue where you will be immersed in the Austin nightlife, music, and famous sights!
While there you will hear about Austin's haunted past including one of America's first serial killers!
The tour will also take you onto Austin's famous 6th Street where you will hear about the historic and haunted Driskoll Hotel!
Next stop is Speakeasy which is one of Texas' most haunted bars!
Now that you have learned about ghosts, it is time for the bats!
The world's largest urban bat colony takes flight from Congress Avenue Bridge from March to October.
This Segway tour will stop for you to take in this amazing sight!
No drinking involved, but plenty of bats and spirits!!
Austin's Park is a great place to have fun inside and out!
Alcohol is offered, but no need to partake to have fun!
There is plenty to do for you or the whole family so all you need to do is get ready to play!
Get ready to smile, laugh, and compete as you play in the arcade, take someone out in laser tag, go bowling, hit a round of mini golf, or bump the night away in the bumper boats!
The entertainment continues with a carousel, an exhilarating tower drop, a rollercoaster, and go-karts!
Check out the bar games like darts, billiards, curling, ping pong, and large screens to watch your favorite game.
Immerse yourself in all that Austin's Park has to offer along with the ultimate movie experience in the XD theater!
All this play will give you an appetite!
Austin's Park has you covered with a Bar and Grill menu as well as a buffet.
Food and fun: now that's a combination that no one can turn down.
Other fun things to do in Austin at night
14. Go Bat Watching…Wait, What?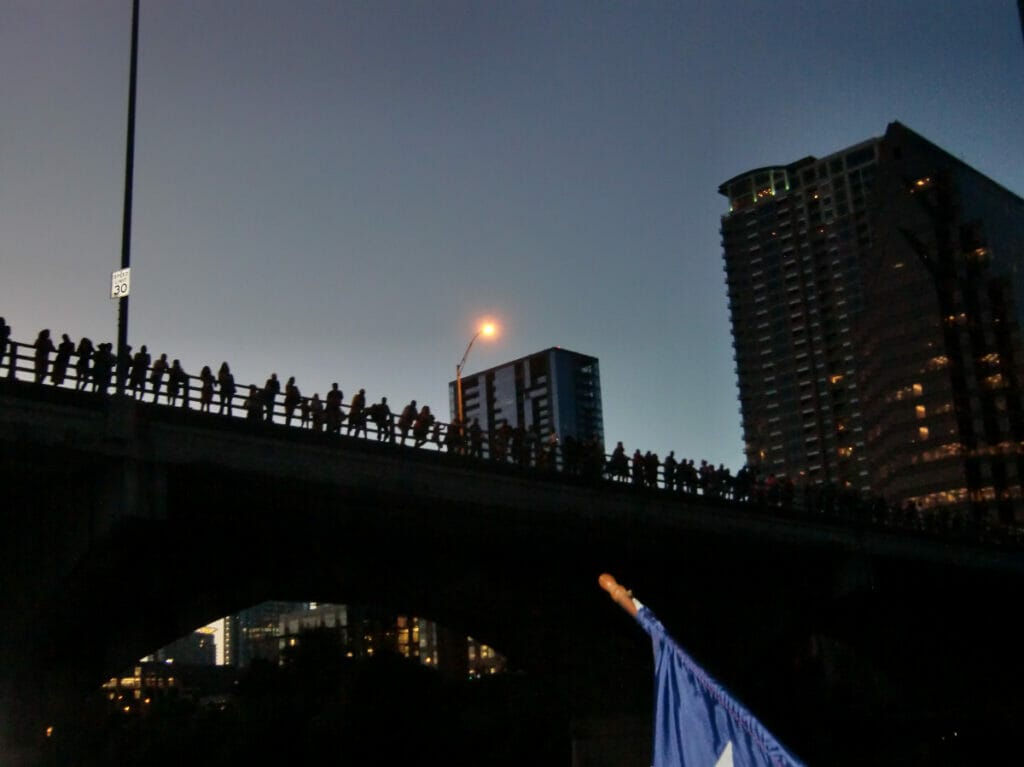 When you are looking for things Austin at night, you may notice there are fewer bugs!
Who wouldn't love that!
You can certainly thank the bats!
That's right!
Austin has gone "batty"!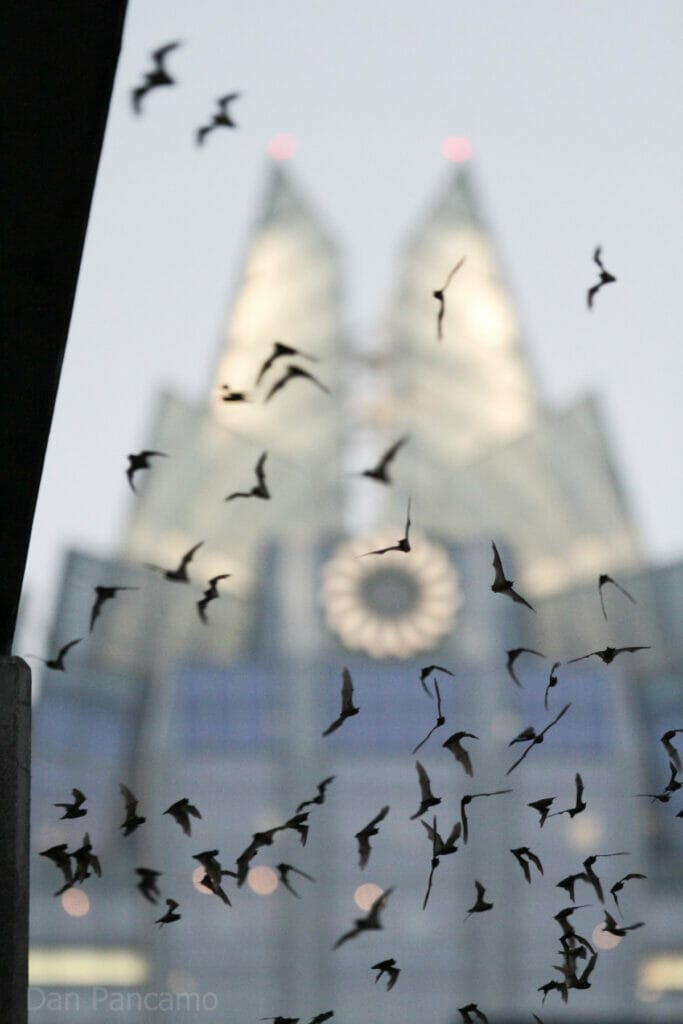 A renovation to the Congress Avenue Bridge made a perfect home for over 100,000 Mexican Free Tailed Bats!
Every Spring and Summer, these beloved creatures offer onlookers a spectacular sunset show as they emerge for the night!
There are many places to get a good view!
Head over to the Congress Avenue Bridge, the Statesman Bat Observation Center, Hike and Bike Trails, or rent a kayak, canoe, paddleboard, or water bike for an incredibly "batty" show!
15. Visit an Arcade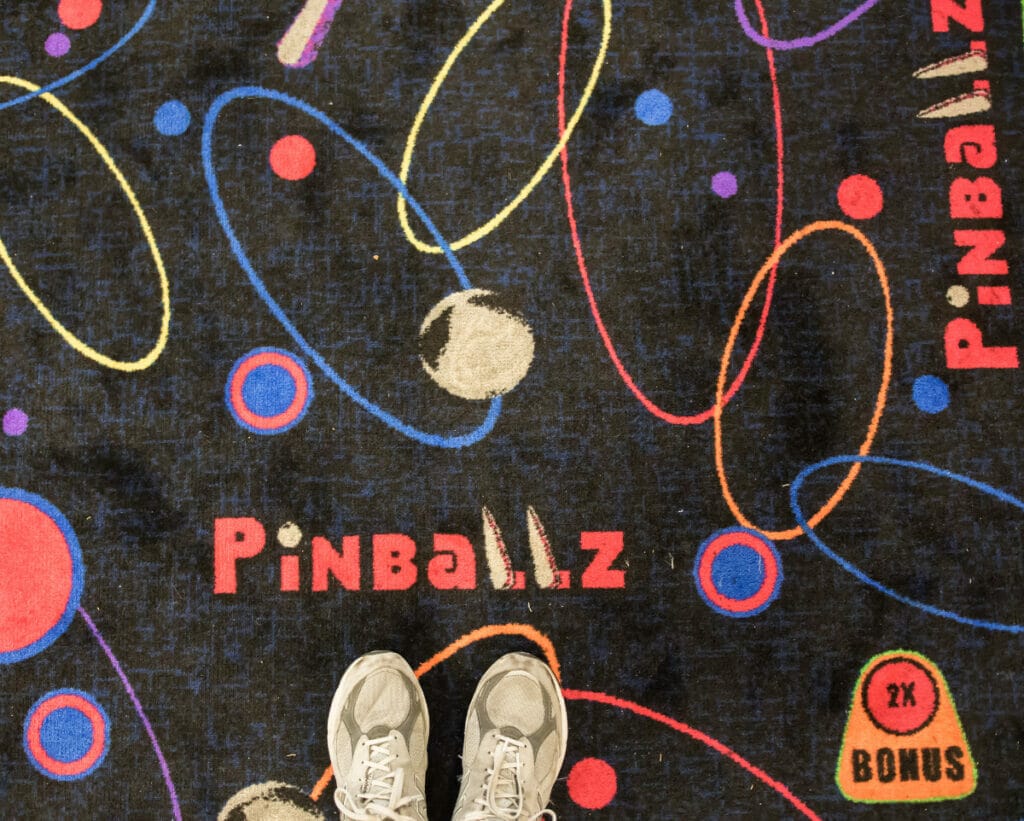 Game time!
Austin has some cool arcades that you and the family will want to check out!
The original Pinballz, in Austin, offers both classic and modern arcade games including a large selection of pinball machines!
Games, special events, music bingo, plus a Whiskey Bar equals a fun time for the whole family!
Cidercade is c-o-o-l!
$10 will get you unlimited play on over 150 arcade games!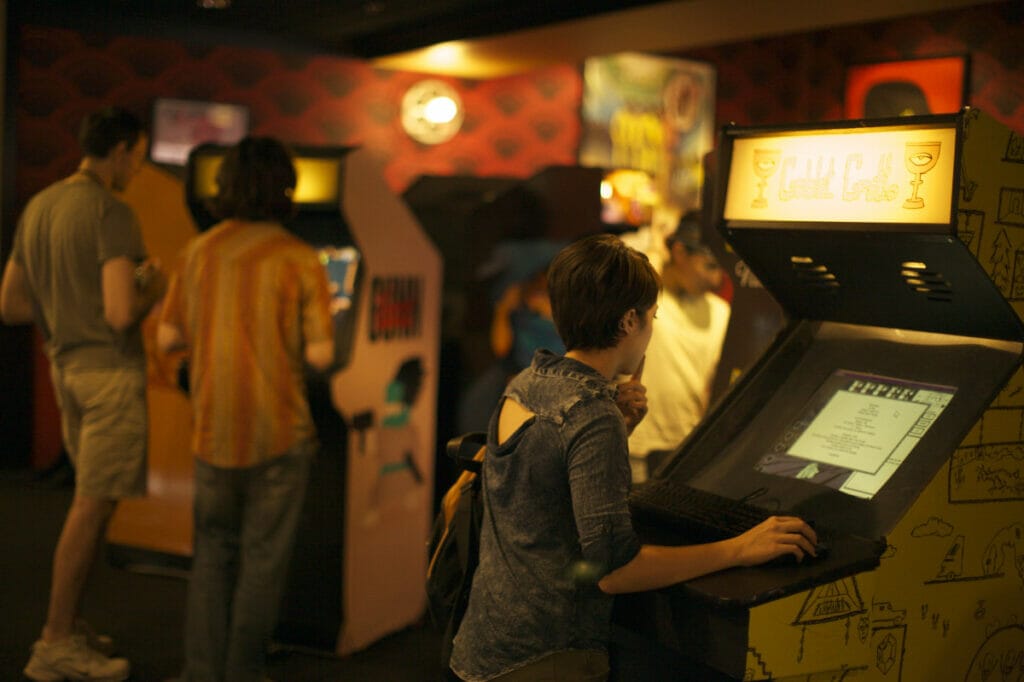 Order from their delectable menu of pizza, wings, salads, and desserts!
Cidercade also makes their own hard drinks.
Be sure to order a hard cider, hard kombucha, or a hard seltzer, after all, gaming works up a thirst!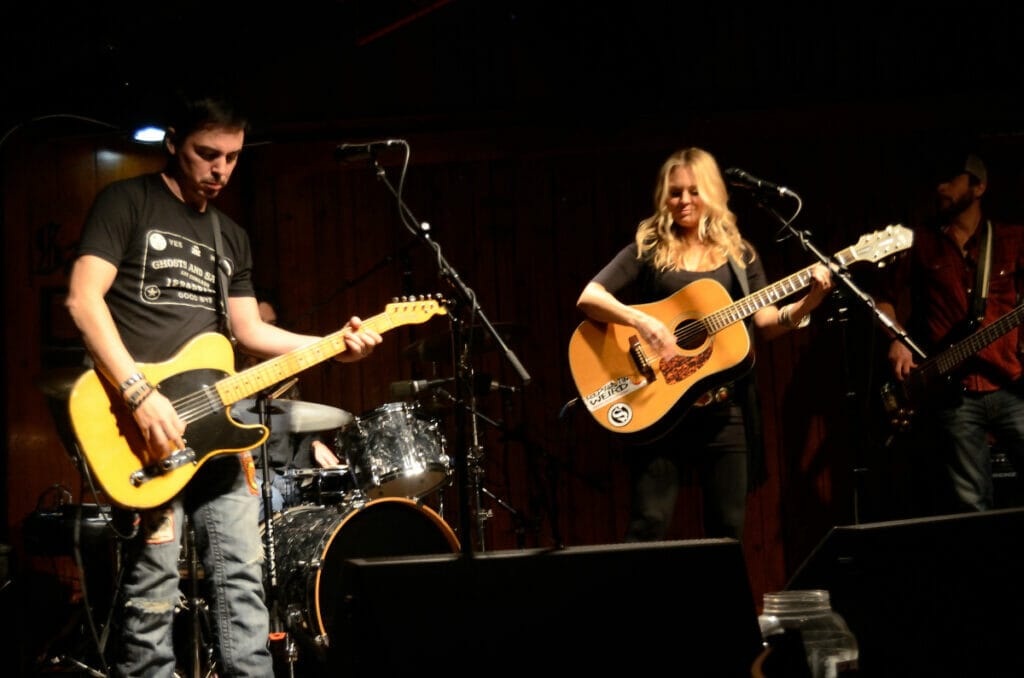 The Saxon Pub is a fan favorite of Austin activities!
This club comes highly recommended by local Austinites.
This super cool club opened in 1990 and has hosted over 30,000 musical performances.
The Saxon Pub has been the location for movies, videos, and live recordings.
It has launched many careers and hosted legendary artists in its intimate atmosphere!
Come be a part of the Saxon Pub.
Who knows, you may see a celebrity hanging out or hear the next big star!
17. The Continental Club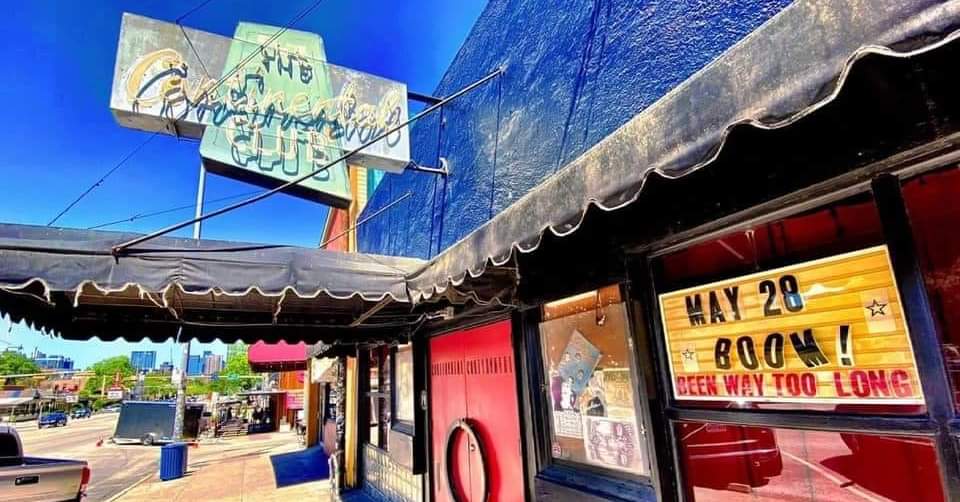 A visit to The Continental Club is just cool upon cool!
This club is a legendary local favorite and is considered the "Granddaddy" of live music venues!
The Continental Club first opened in 1955 as a posh private supper club.
Over the years it has been rooted in bringing the best of many genres of music.
You know you are there when you see its iconic flashing neon sign!
You may feel transported in time when you see the vintage cars and hot rods that often line South Congress Avenue in front of this cool, dimly lit club.
18. Hit Up the Local Drive-in Movie Theater
Not many places are lucky enough to have some drive-in movie theaters nearby.
Thankfully, this doesn't apply to Austin, Texas!
Austin has not one, but two local drive-ins that are still in operation and show movies almost every night.
There's Doc's Drive-In Theatre and The Blue Starlite Drive-In.
These old-school movie theaters are the perfect setting for enjoying some popcorn with your boo while you get cozy in the back seat of your car
The fun just never ends in Austin!
Take your kids or your big kid self to Dart'em Up.
Dart'em up is Austin's first indoor Foam Dart Sports Arena.
With an arsenal full of Nerf blasters, you will battle in this fun and competitive atmosphere!
Grab your family and friends or come alone.
You will have a blast as you hold, load, and shoot a Nerf blaster!
Games are organized chaos with trained referees and music.
Saturday nights offer an adult only experience called "The Dart After Dark," making it one of the coolest things to do in Austin in the evening.
This includes unlimited Nerf Battles, Glow Dodgeball, Arcade Game Play, and a concession stand fully stocked with snacks, beer, and wine!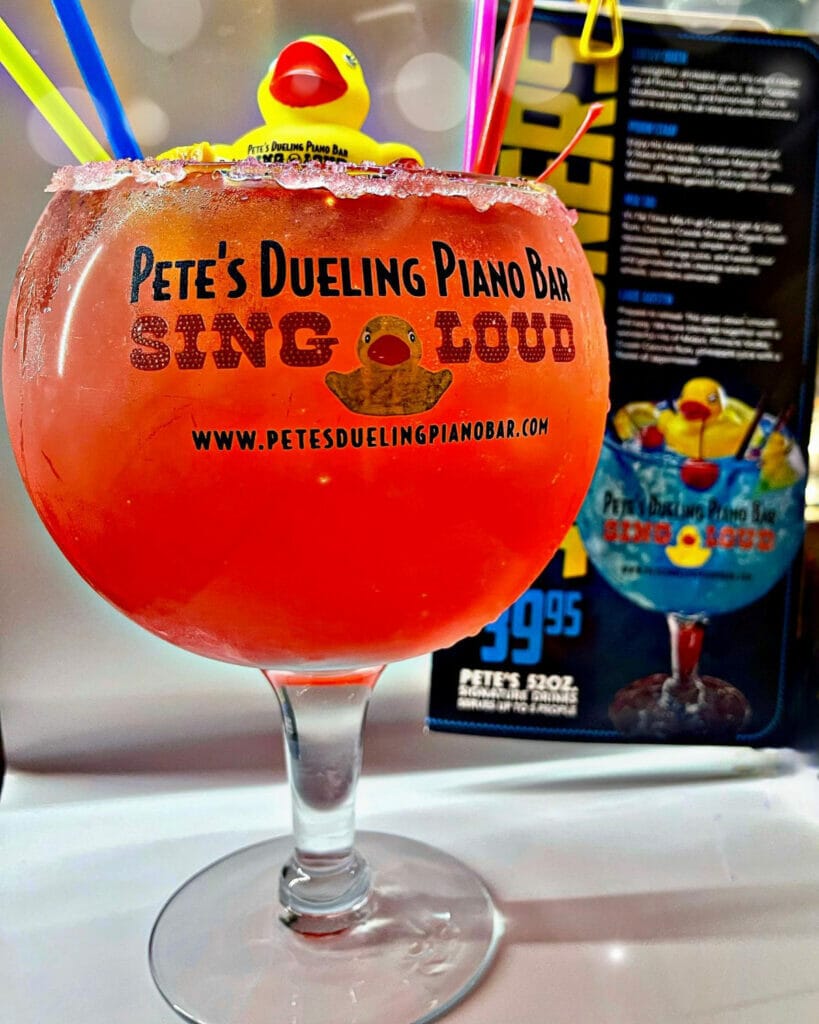 P-A-R-T-Y!!!
If a party is your scene, then Pete's Dueling Piano Bar is the place for you!
Located on famous 6th street, this venue gets LOUD!
Pete has created a bar that you truly won't forget.
There is a large drink menu to order from while you listen to musicians that make you want to sing, clap, laugh, and dance along.
The high energy piano show and warm staff will provide you a VIP experience to remember.
21. Go Wine Tasting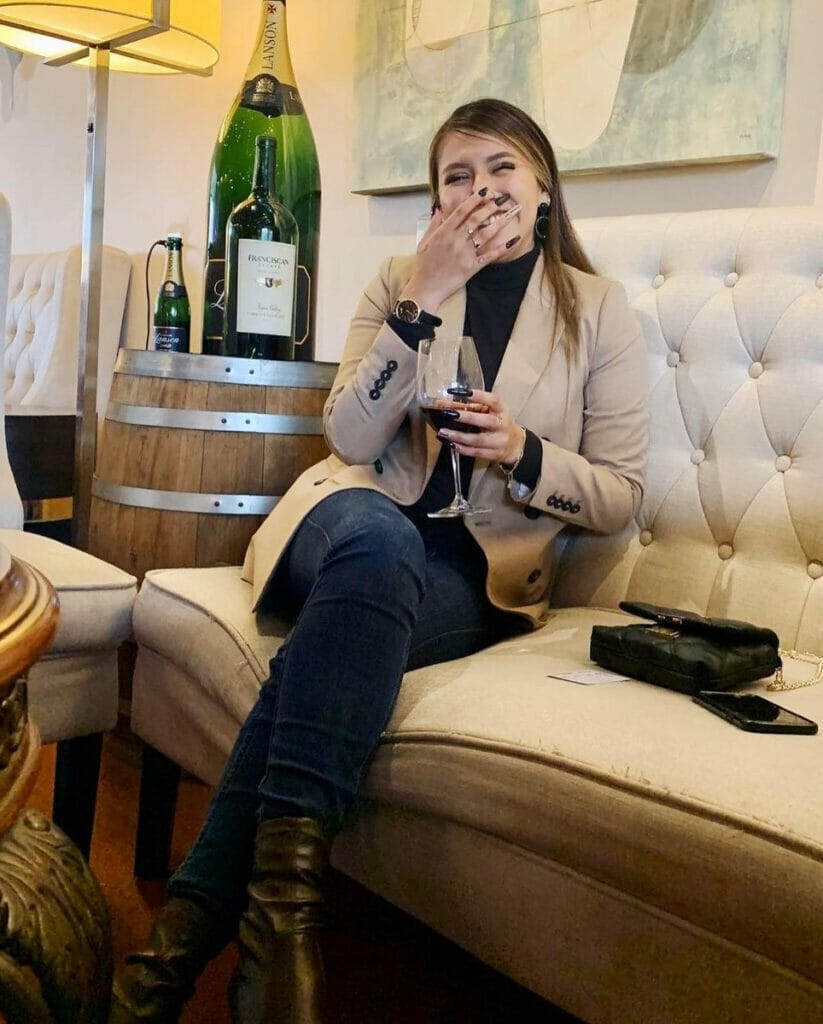 Head over to Wanderlust Wine Co. in downtown Austin.
Here you can pour a glass of wine for yourself from the taps.
This will let you add a personal touch to your wine tasting experience.
22. Go for a Night Swim at Barton Springs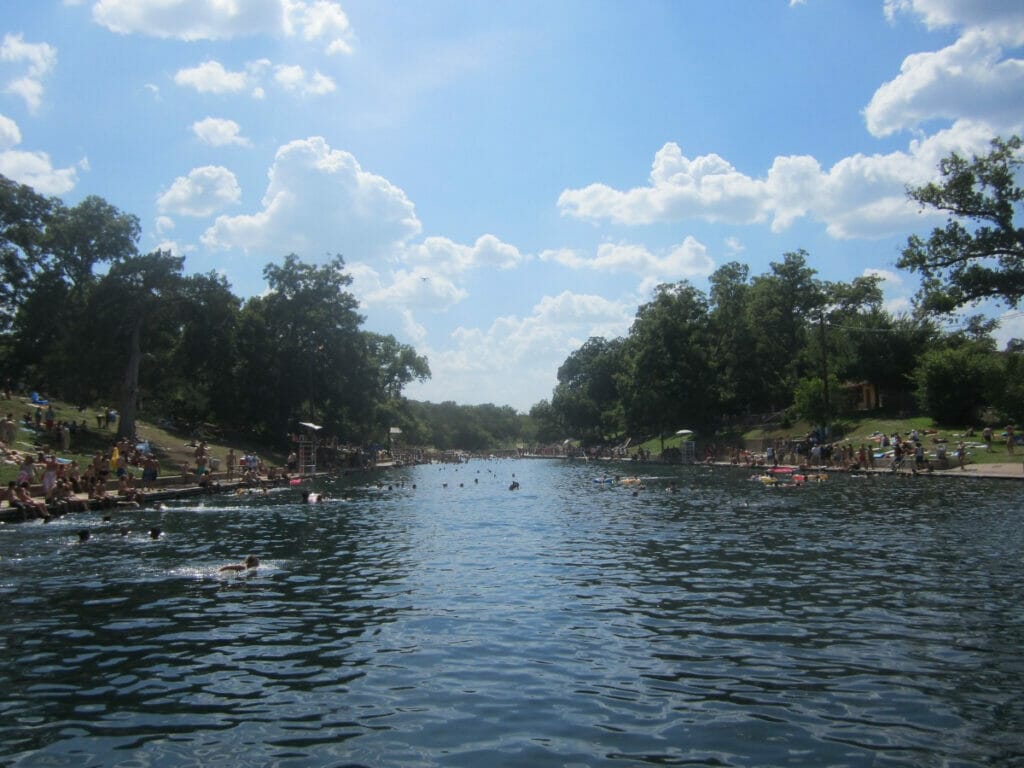 If you and your partner are especially adventurous, you'll love going for a night swim at the beautiful Barton Springs.
Located next to Zilker Park, this natural pool is open daily until 10 PM, making it the ideal location for a moonlight dip with the one you love.
23. Go Cheese Tasting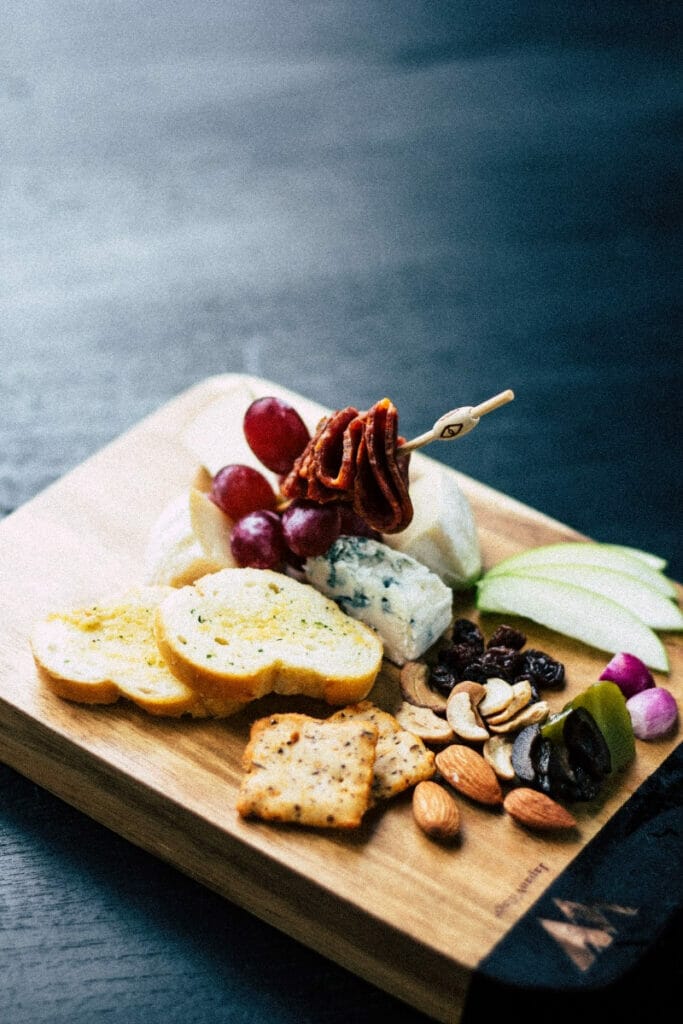 If you and your bae are the ultimate foodie couple, you will both delight in the cheese tasting tour at Austin's favorite cheese shop, Antonelli's.
Here you can explore a multitude of flavors including cheese and jam pairings, cheese and beer pairings, and more!
Pin for Later!