Ahh, the illustrious city of Austin!
Austin, Texas is an eclectic city that provides a variety of experiences for all ages.
From unique, cool, soulful, or just plain weird there is something here for everyone.
It has been branded the "Live Music Capital Of The World" and also has a vibrant art scene that you can get totally lost in – it's one of the best places to see in Texas for a reason!
It makes a great Texas day trip from nearby areas too.
So, whether you explore Austin's history or appreciate its modern art, you will be doing so with the beautiful rolling hills of Texas as the backdrop (already setting it apart as a unique travel destination).
Once you experience Austin, not only will you be in the heart of Texas, but Austin will be in your heart too!
Here are 17 unique things to do in Austin, Texas to get you started if you want to head off the beaten path and experience some of the more unusual things to do here.
Hey! Want more super helpful Texas guides? Check these out!
GET A

FREE

TEXAS GUIDEBOOK WITH LOCAL TIPS!
With 71 pages of helpful travel tips and the "best of" Texas lists, this is your ad-free key to your Texas trip.
Unique Austin at-a-glance:
Unique Austin tour: Ghosts of Austin Walking Tour
Unique Austin restaurant: Odd Duck
Unique Austin hotel: The Driskill
1. Visit The Capitol Building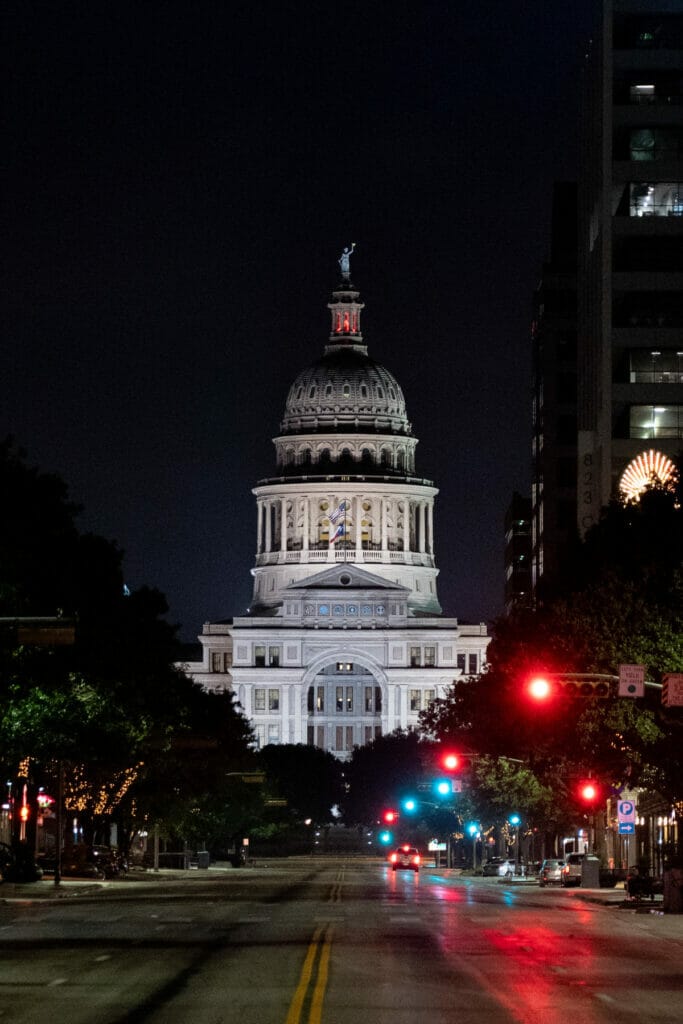 A visit to the Capitol Building is a unique experience in Austin for the whole family.
You will appreciate the beautiful architecture of the once tallest capitol building in the nation!
This is a must for lovers of architecture and history!
For an even more exceptional experience, participate in a free self-guided tour and grab a Scavenger Hunt List in the lobby.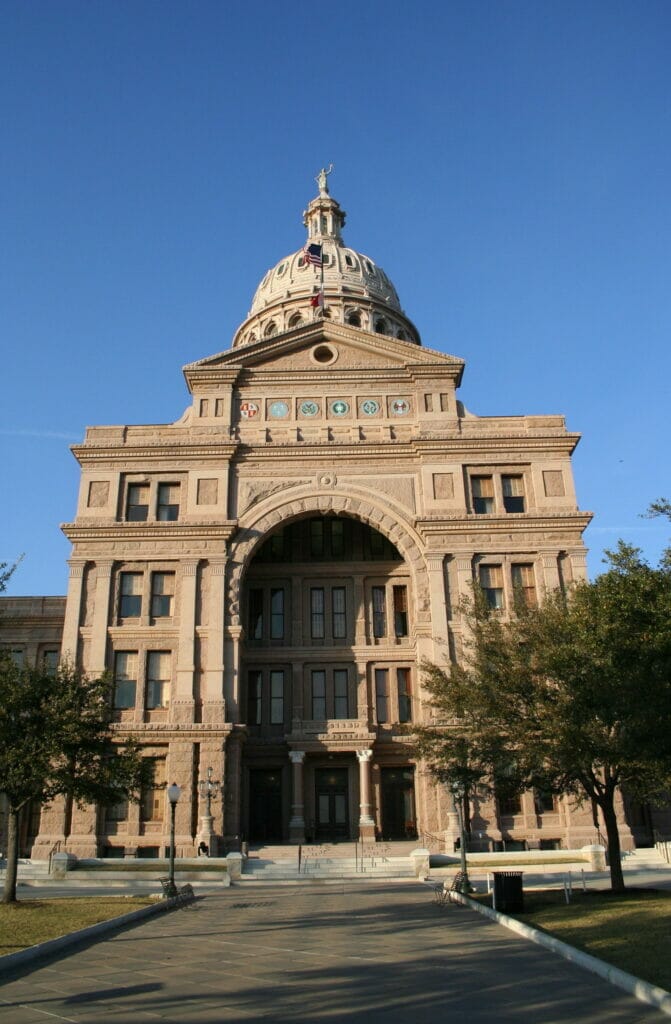 The Scavenger Hunt List will take you all over the Capitol Building teaching Texas history as you go.
Take your list to the Visitor's Center to get it stamped once completed and you have an instant souvenir!
2. Go Tubing!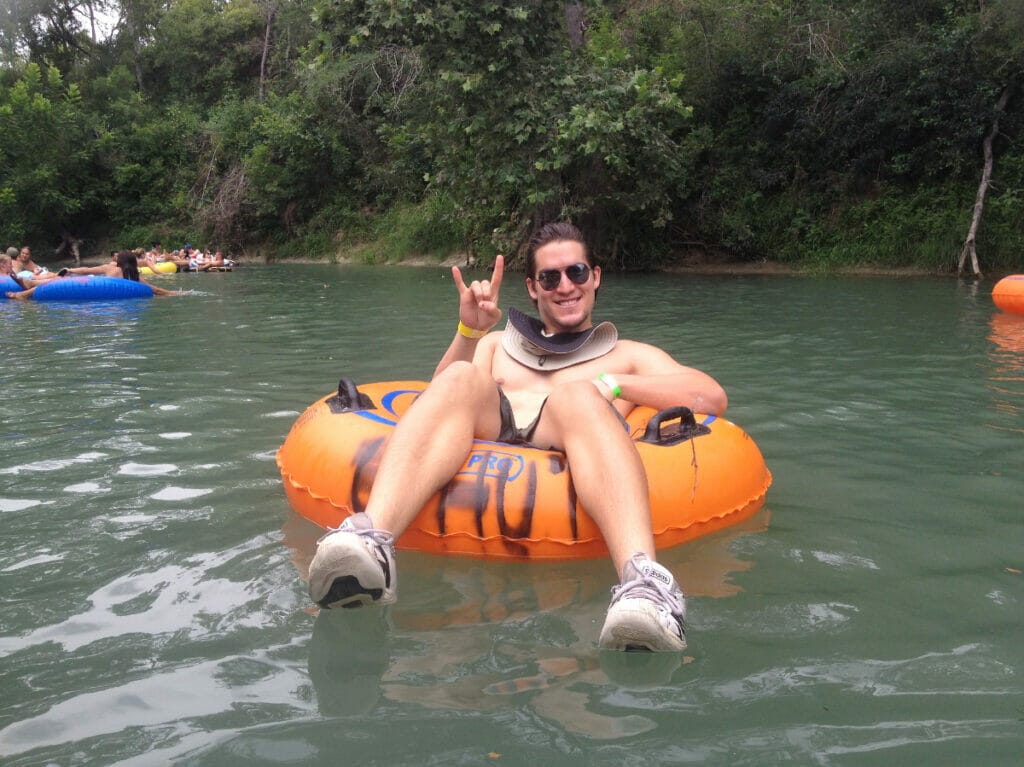 Austin, Texas does get hot in the summer!
Looking for a way to stay cool and relax?
No problem!
A tubing trip is the perfect solution.
A shuttle, with Texas State Tubes, will pick you up in Austin and transport you to the stunning, spring fed San Marcos River.
Here you will enjoy a relaxing, three-hour journey tubing down the river.
This unique Austin experience is a great way to stay cool, relax, meet others, and enjoy Texas nature!
3. Visit The Thinkery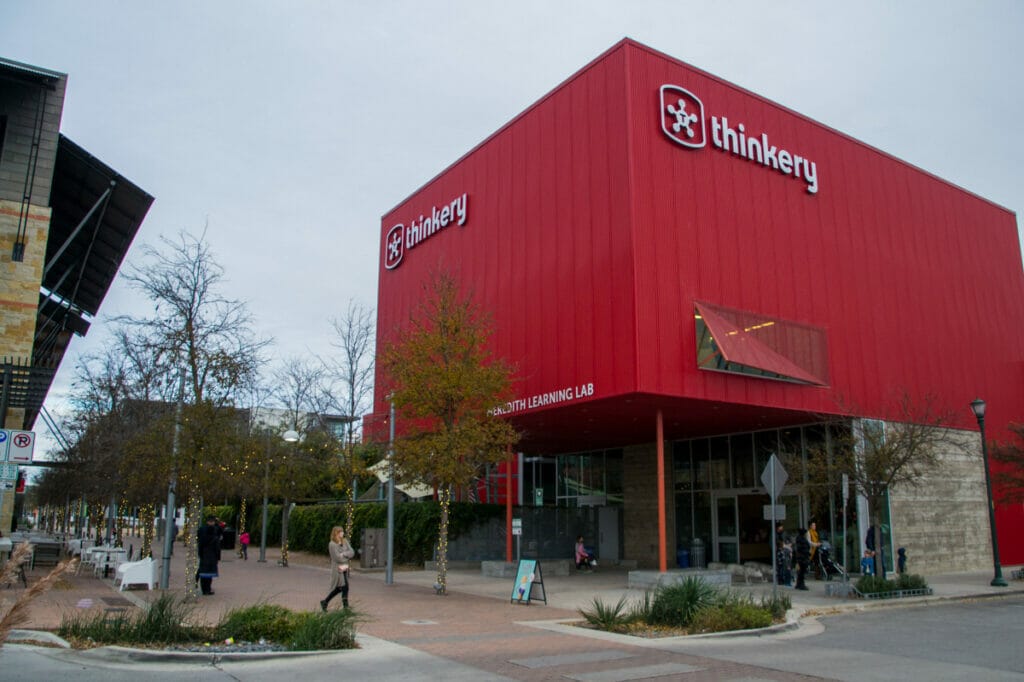 Are you looking for some unique Austin activities for the whole family?
Then a visit to The Thinkery is a must!
The Thinkery evolved from the Austin Children's Museum.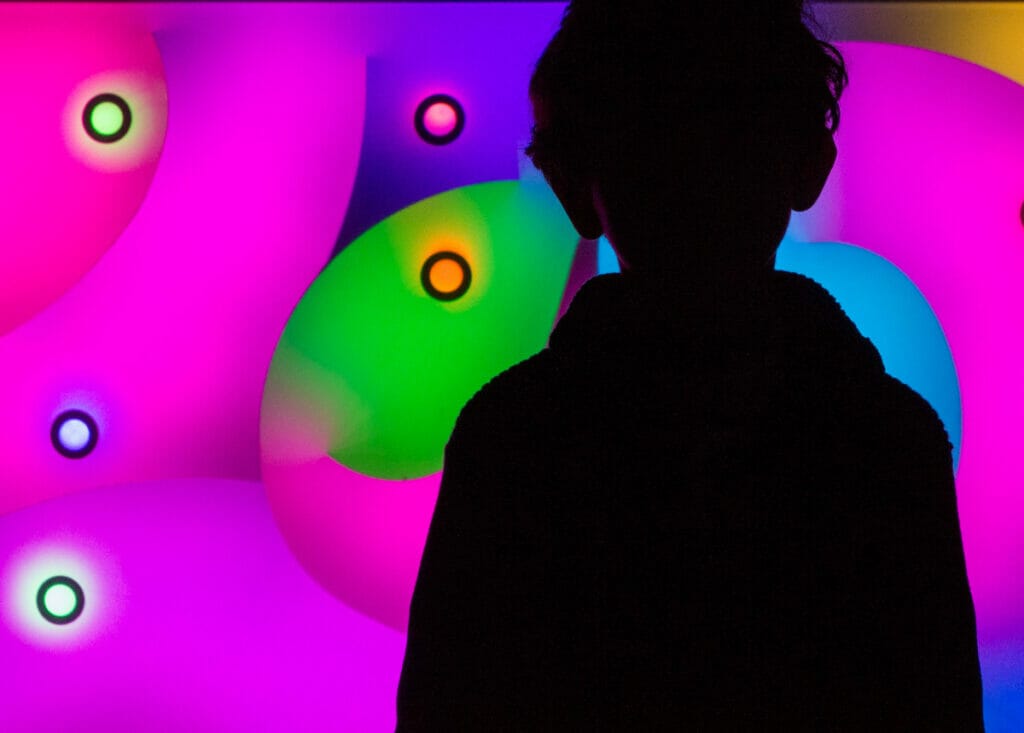 This 40,000 square foot indoor/outdoor facility provides interactive play-based experiences to encourage creative problem solving!
Your family will love spending time together while cultivating a love of learning.
4. Take a trip to McKinney Falls State Park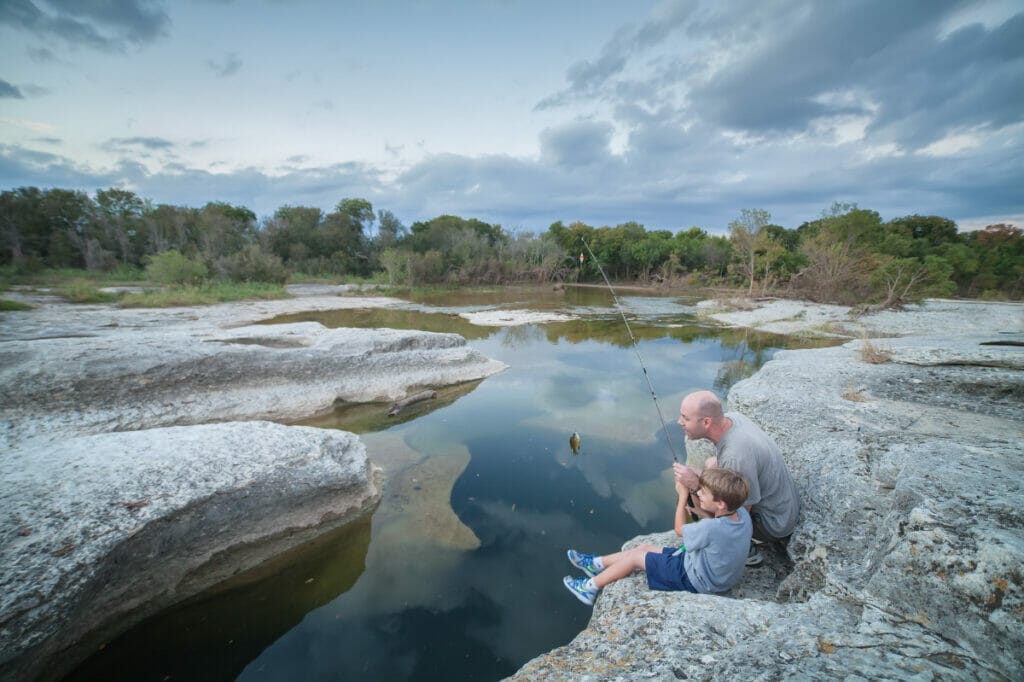 Time to get back to nature!
A unique place to visit in Austin is McKinney Falls State Park!
This state park has a rugged beauty that you and your whole family will enjoy.
It might be difficult choosing which distinctive experience you want to participate in first!
Do you want to camp by tent or cabin, bike or hike the trails, fish, geocache, swim in the cool water, or relax with a picnic?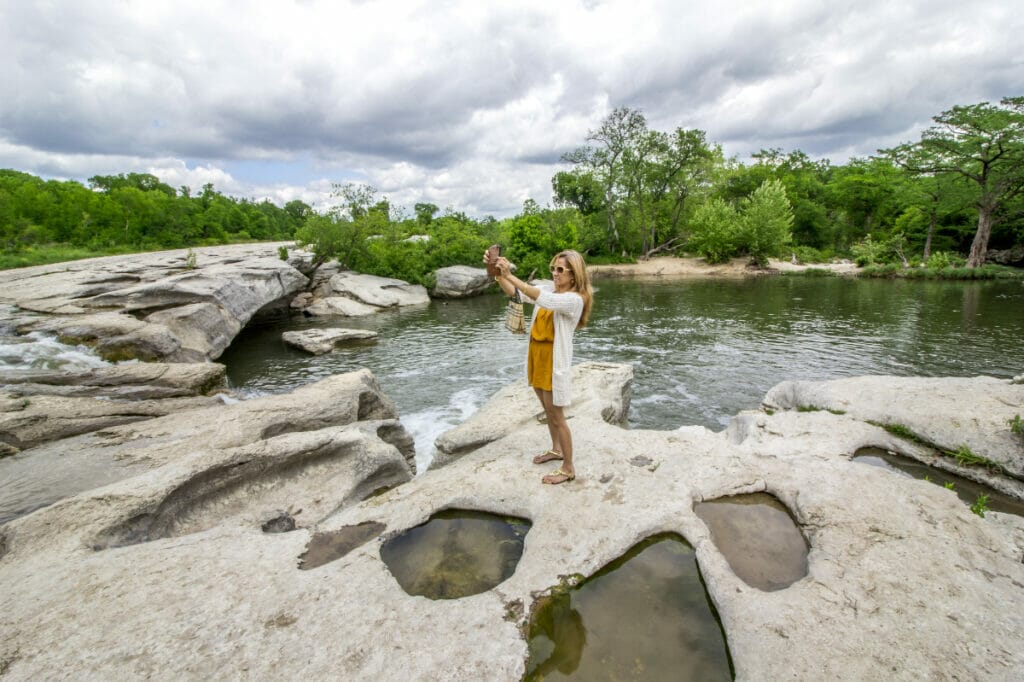 Can't decide?
Just choose them all and more!
Plan to stay a few hours or a few days!
This Texas park will give you and your family memories to last a lifetime!
5. Visit Zilker Park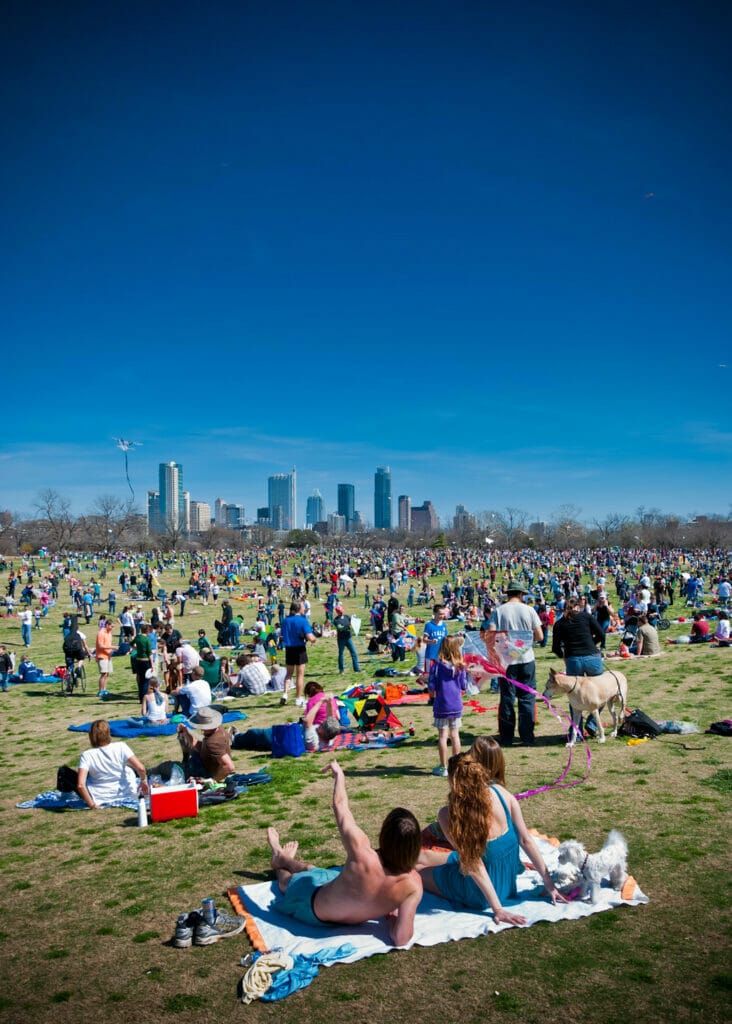 Fresh air, sunshine, and room to roam.
These things will take you straight to Zilker Park in Austin, Texas.
This park is over 347 acres of Texas Hill Country and gives you many options for some cool things to do in Austin, Texas!
It is a free public park and is a place for everyone to play including your fur babies!
Zilker Park hosts many wonderful activities year-round, like the annual Austin City Limits Music Festival, and many other festivals and concert series throughout the year.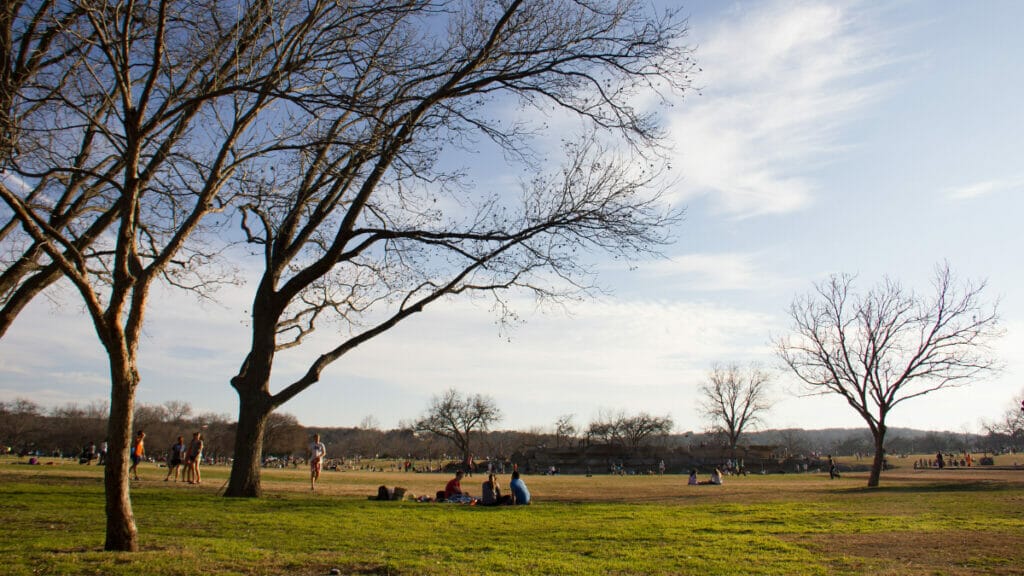 Take the kids to explore the expansive playground or tour the park on the Zilker Park Train!
Need to cool off from the Austin heat?
Head to Barton Springs Pool for a swim or rent a canoe or kayak to float away!
Garden enthusiasts must visit the Zilker Botanical Gardens.
This lovely 26-acre garden has a variety of themed gardens including the Oriental garden, a succulent garden, a rose garden, children's gardens, and seasonal butterfly and fairy trails.
While visiting the gardens, be sure to check out Umlauf Sculpture Garden.
This garden features 168 unique oversized pieces of art ranging in artistic style.
Surreal art enthusiasts will particularly enjoy the amazing Neon lights, by Ion Art, displayed in the Surreal Garden.
If you are looking for some exercise, Zilker Park offers a variety of opportunities as you enjoy the natural beauty of Austin.
Go take a hike, a leisurely stroll, or join a Frisbee or soccer game!
Whatever you decide to do, you will be glad you did it!
6. Take a Street Art Walking Tour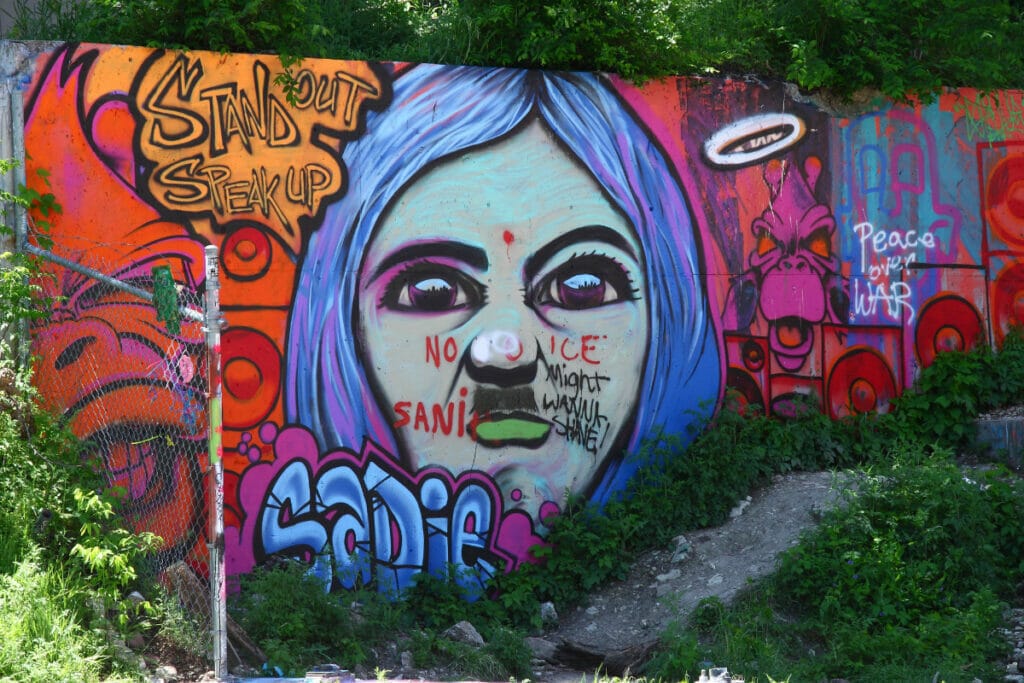 Are you looking for some cool things to do in Austin?
Look no further than the Austin art scene!
Austin is bursting with a variety of art and culture and some really cool art can be seen on the Austin Street Art Walking Tour.
This guided tour, in the Cesar Chavez Neighborhood, provides a rich history behind the Austin art scene!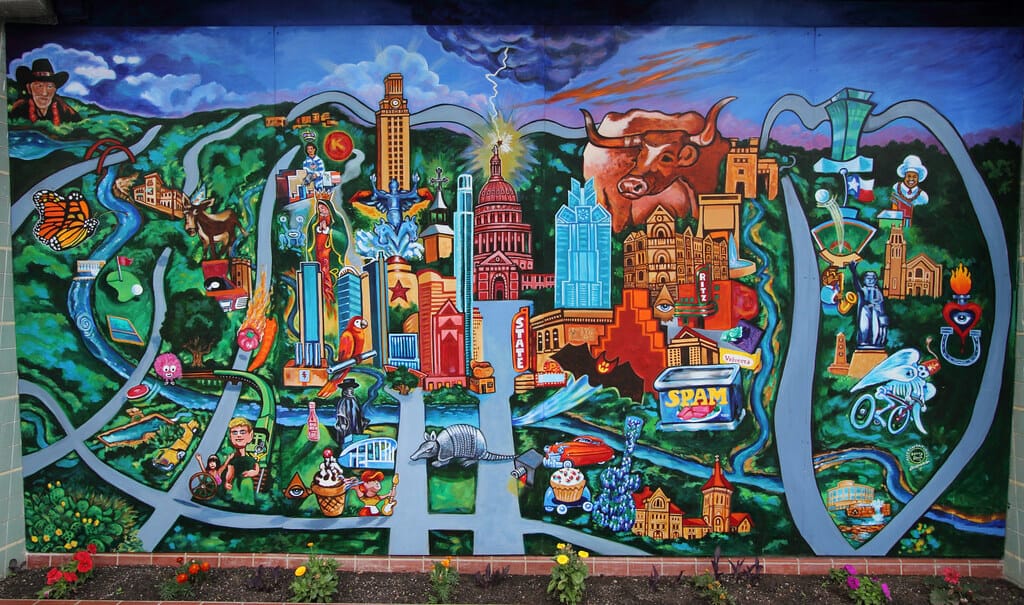 Learn about street art, murals, graffiti art and the passion of the artists behind it.
You will feel hipper after this tour!
It might even inspire the artist in you!
7. Become an Artist!
Once inspired, head over to Something Cool Studios and book a workshop hosted by professional artists!
All skill levels are welcome, and the hardest part will be choosing between the Mosaic Workshop or the Street Art/Graffiti Workshop! (maybe both?)
Create your own unique work of art in this space.
Who knows?
You could be the next big artist!
8. Go Bat Watching…Wait, What?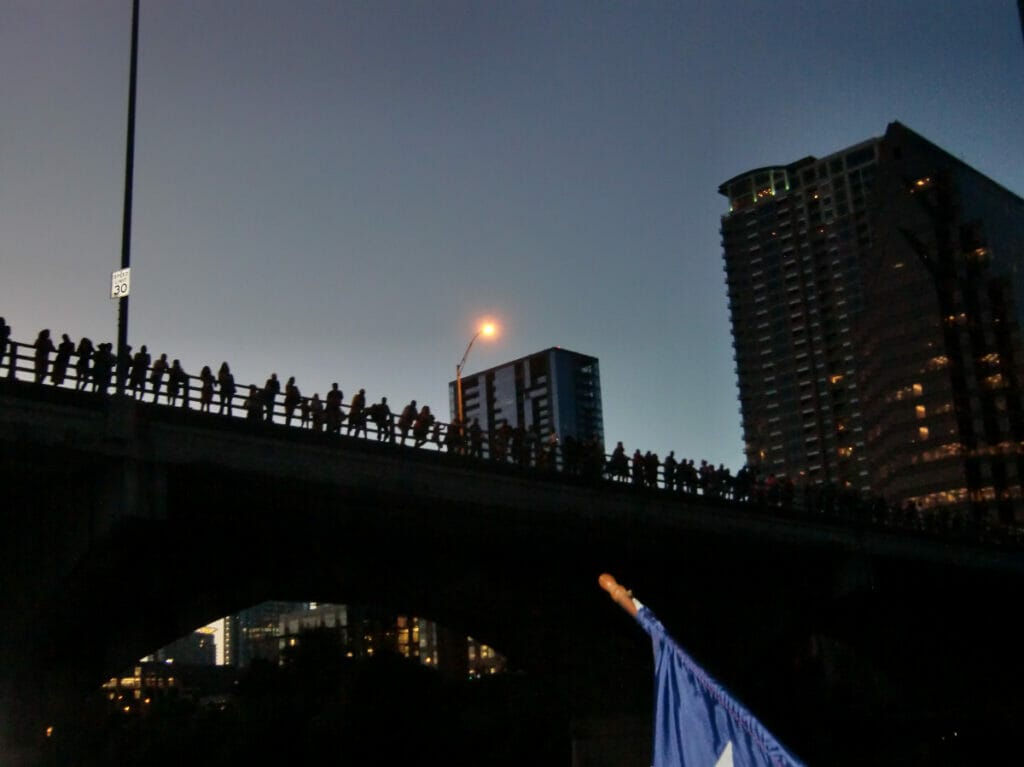 When you are looking for unique things to do in Austin at night, you may notice there are fewer bugs!
Who wouldn't love that!
You can certainly thank the bats!
That's right!
Austin has gone "batty"!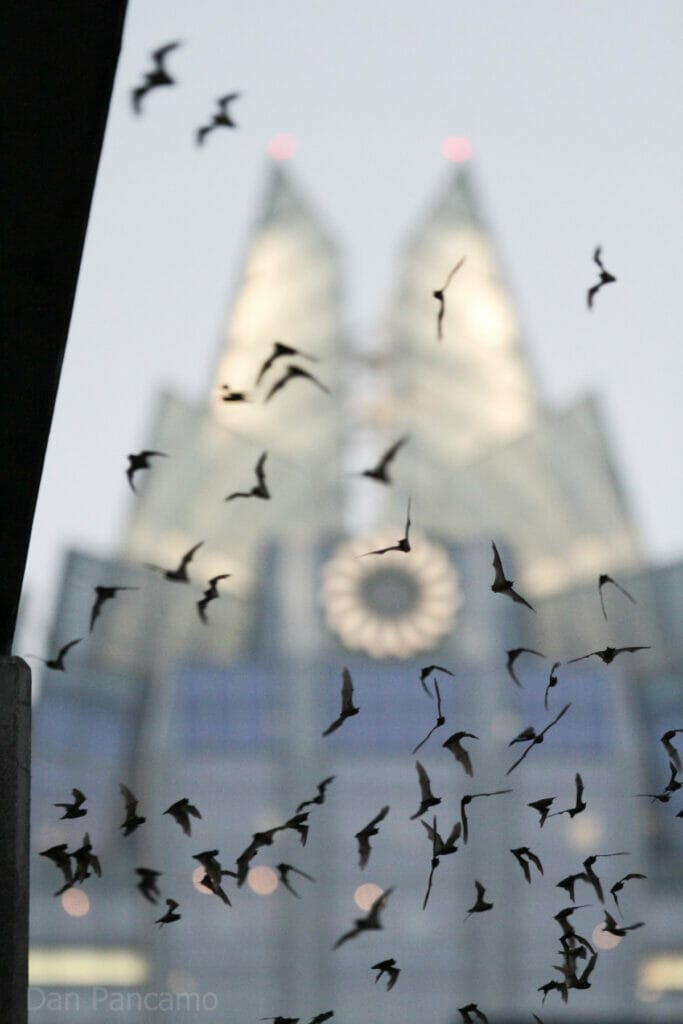 Bat watching is definitely an unusual thing to do in Austin, but you are going to love it!
A renovation to the Congress Avenue Bridge made a perfect home for over 100,000 Mexican Free Tailed Bats!
Every Spring and Summer, these beloved creatures offer onlookers a spectacular sunset show as they emerge for the night!
There are many places to get a good view!
Head over to the Congress Avenue Bridge, the Statesman Bat Observation Center, Hike and Bike Trails, or rent a kayak, canoe, paddleboard, or water bike for an incredibly "batty" show!
9. Check out The Harry Ransom Center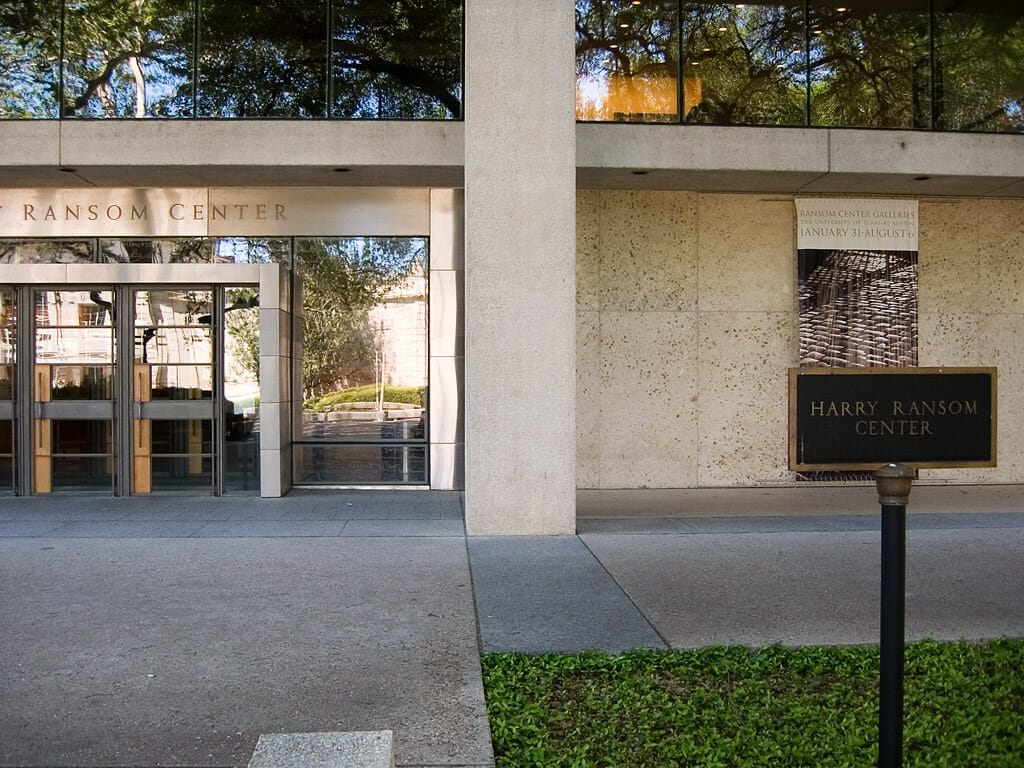 Looking for an intellectual journey?
The Harry Ransom Center located at the University of Texas in Austin is the intellectual experience you are looking for!
It is an archive, library, and a museum, and best of all it is FREE!
While there, check out the many collections and exhibitions of literature, photography, art, film, and the performing arts.
You won't want to miss viewing the Gutenberg Bible (1 of only 20 copies in the world)!
See the earliest known photograph!
Peruse unpublished notes of Albert Einstein!
Gander at E.E. Cummings wooden paint box.
Marvel at original works by Frida Kahlo to just name a few!
The Harry Ransom Center is a hidden gem in Austin for curious minds!
10. Visit an Arcade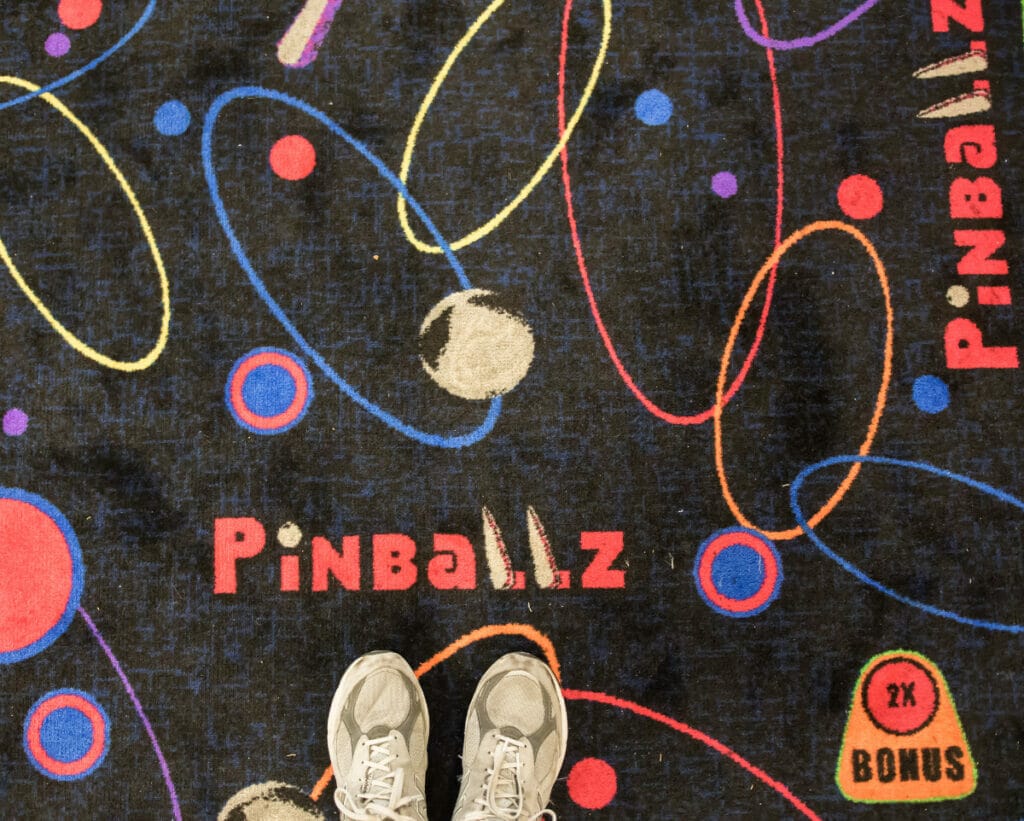 Game time!
Austin has some cool arcades that you and the family will want to check out!
The original Pinballz, in Austin, offers both classic and modern arcade games including a large selection of pinball machines!
Games, special events, music bingo, plus a Whiskey Bar equals a fun time for the whole family!
Cidercade is c-o-o-l!
$10 will get you unlimited play on over 150 arcade games!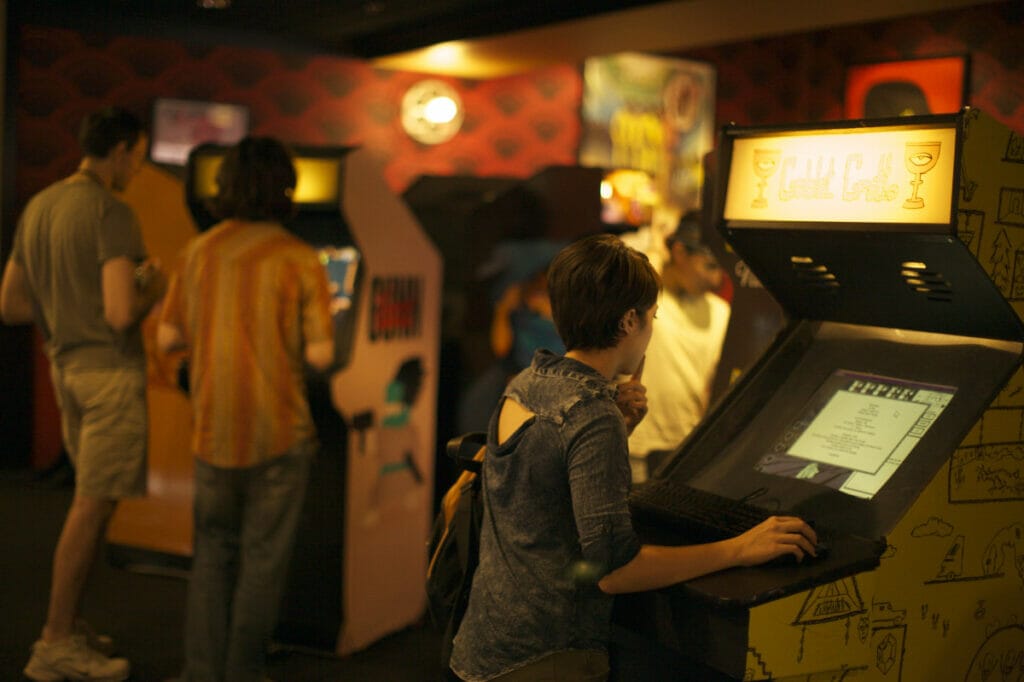 Order from their delectable menu of pizza, wings, salads, and desserts!
Cidercade also makes their own hard drinks.
Be sure to order a hard cider, hard kombucha, or a hard seltzer, after all, gaming works up a thirst!
11. Don't miss the Museum of the Weird!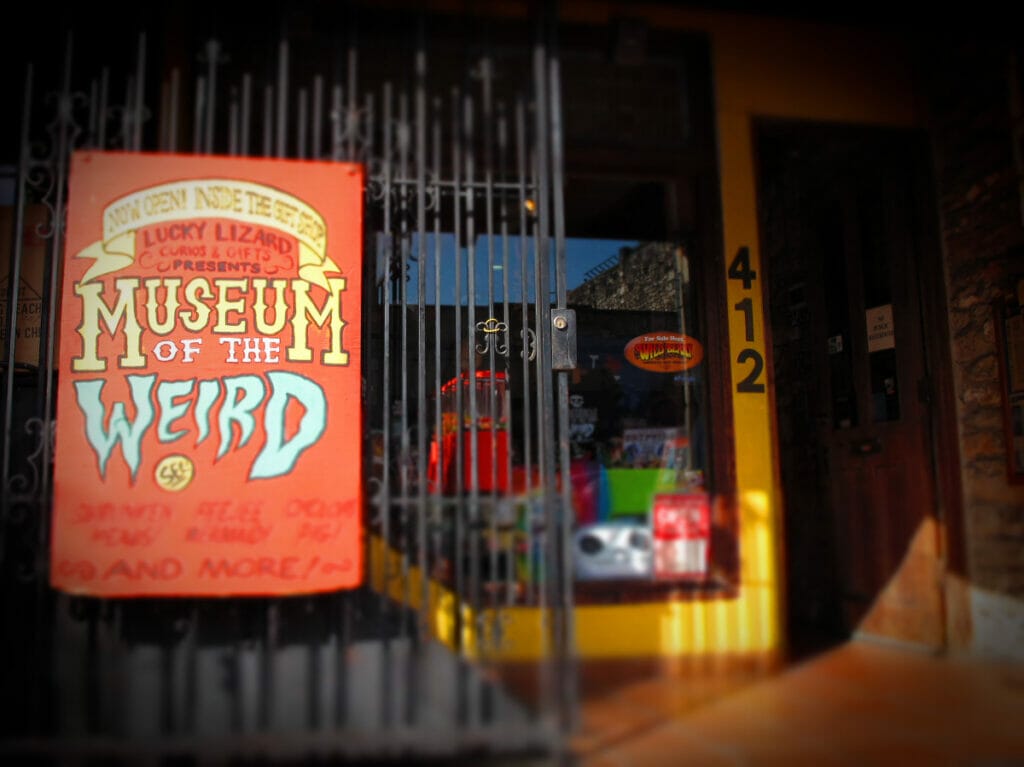 Austin is no stranger to weird and unusual things, and that includes its museums!
They are actually pretty proud of it!
Go straight to the Museum of the Weird in downtown Austin.
Weird enthusiasts will discover some very unusual attractions including monsters, freaks of nature, mummies, shrunken heads, and ghosts!
Do you love a good conspiracy theory?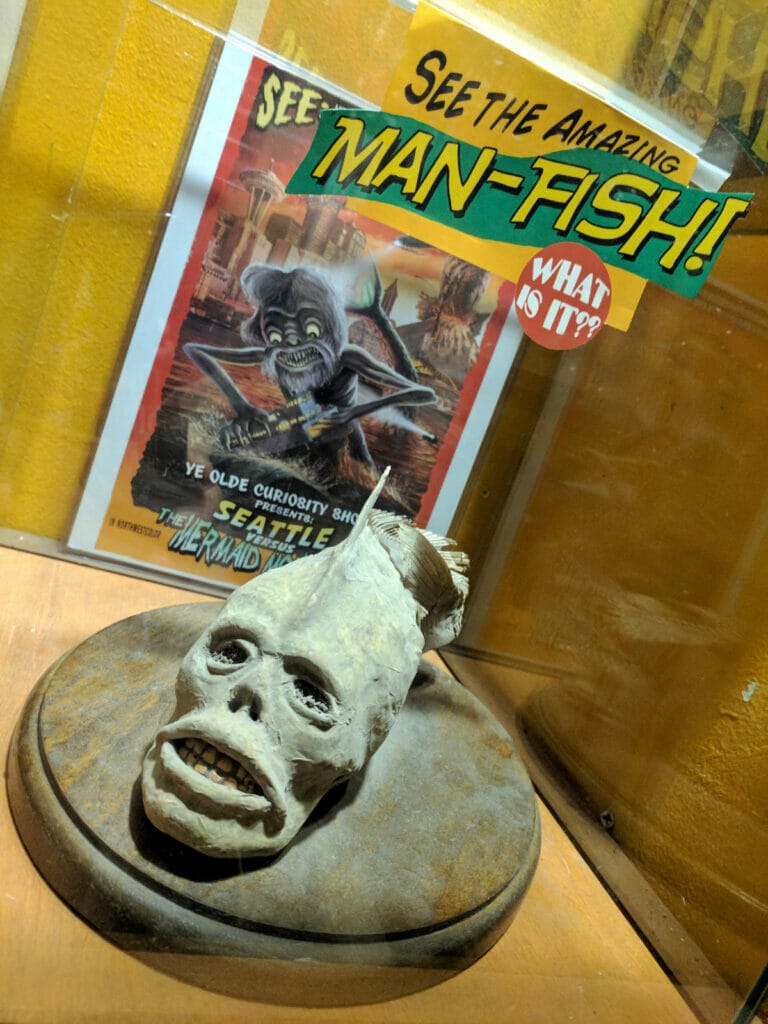 You will want to check out the conspiracy theories about UFO's, Bigfoot, and the world-famous Creature in Ice!
Exhibits of Hollywood horror and Sci-Fi movies will also fulfill your weird curiosity!
12. Attend the Strings in the Woods Musical Concert
Music and Nature, what could be better?
Strings In The Woods is a unique experience in Austin that combines just that!
Strings In The Woods turns green spaces in Austin into a vibrant and acoustically pleasing venues.
Just RSVP to the event of your choosing.
The events begin with a nature walk accompanied by a solo violinist.
Each event ends with a spectacular concert at sunset highlighting a special guest artist.
Bring a picnic, blanket, or chairs while soaking it all in!
Go solo, bring a special someone, or bring the whole family to be immersed in music and nature.
13. Visit Inner Space Cavern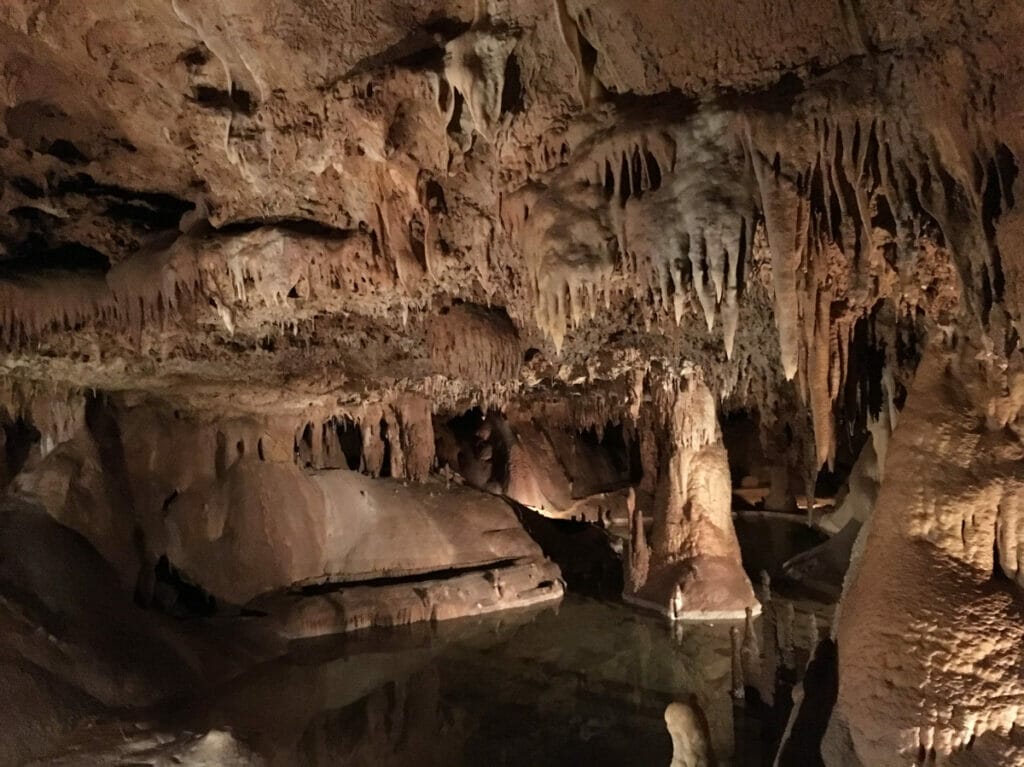 Austin also some off the beaten path adventures that are worth the journey!
Travel just North of Austin and you will discover Inner Space Cavern!
This cavern was hidden for 10,000 years and was only discovered in 1963.
It is one of the best-preserved caves in Texas where you will see beautiful formations, prehistoric animal bones, and large rooms.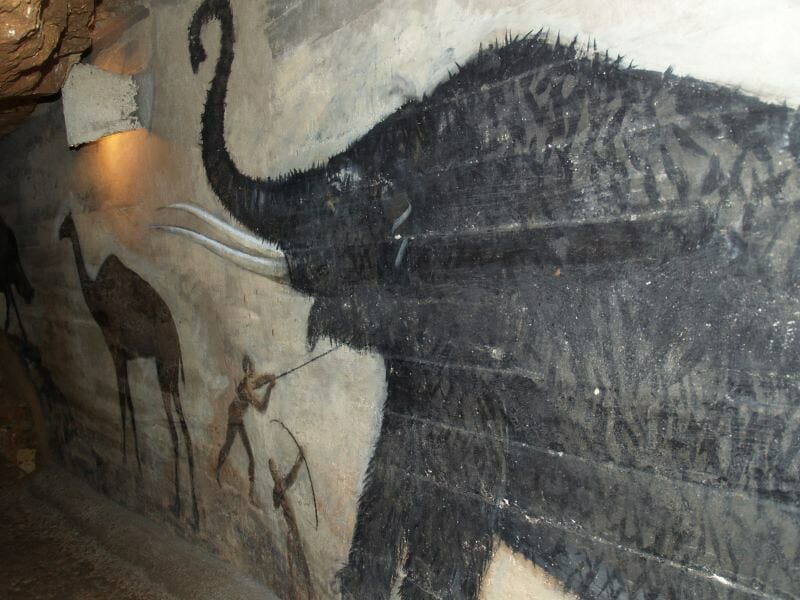 Outside the cave take the family on the newest attraction, the Saber Tooth Zip Ride!
Strap in and get ready to be hoisted 130 ft. in the air and return at 33 mph (Hang onto your hat)!
Take the kids on over to the mining trough and let them pan for treasure!
Discover gemstones and animal fossils in the unique experience.
Maybe they will strike it rich!
14. Go Hunting!
The Independence Ranch is another off the beaten path hunting experience!
Drive a little over an hour to Waelder, Texas for a great Austin day trip and book the perfect hunting deal for you!
The Independence Ranch is a full-service hunting ranch featuring hogs, deer, and exotic game.
Bring yourself, your co-workers, or the whole family for this exhilarating outdoor adventure.
You may choose to hunt for a few hours or a few days.
The Hunting Lodge located on the ranch offers cabins, meals, recliners, pool tables, big screen TV's, coffee, and drinks, as well as a gift shop.
This experience will get your adrenaline flowing!
15. Take a Trail Ride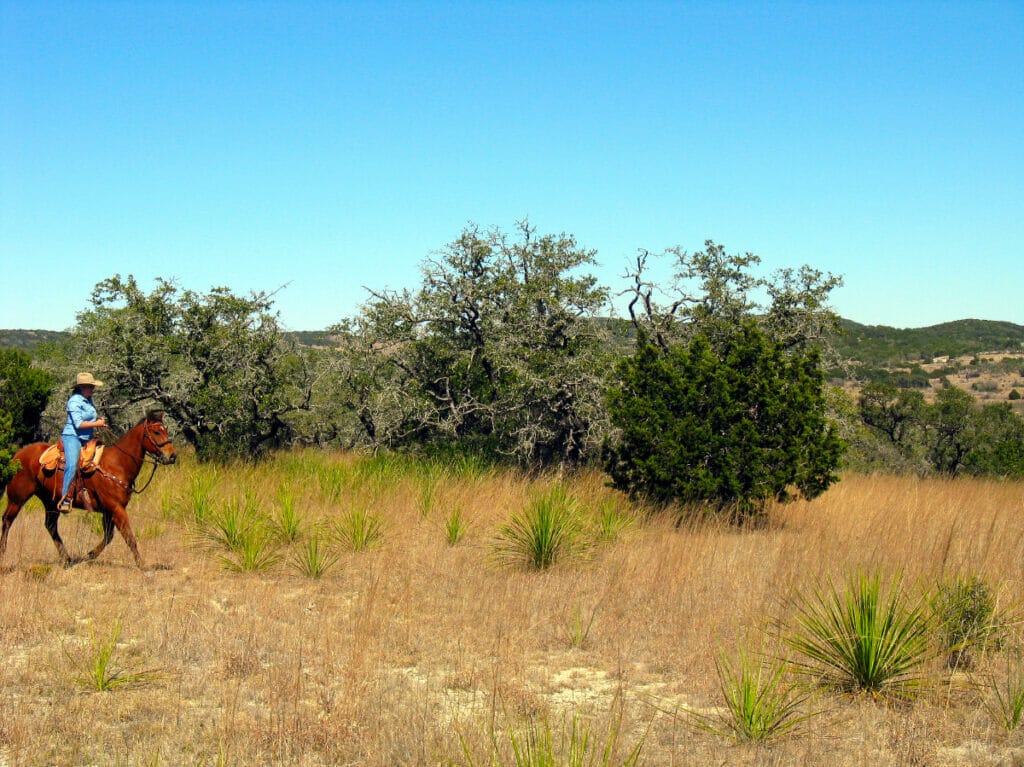 A hidden gem just 15 minutes from Austin, is Southern Trails trail rides!
Friendly, and highly trained guides will help you and your family explore the beautiful Texas Hill Country!
Regardless of your age or experience level, you will love the beauty of the Victory Cheval Estate.
This pristine 100-acre estate offers beautiful green pastures, inspiring tall oak trees, and ponds and creeks bursting with wildlife.
This relaxing and serene environment will give you a unique and soul inspiring adventure.
16. Take a tour on a Duck!
There are many unique things to do in Austin, but this tour makes a real SPLASH!
Check out Austin Duck Adventures for a truly unusual tour experience!
Tour downtown Austin in a "tour bus" to see Historic 6th Street, the Capitol Building, and the Governor's Mansion.
After that, get ready for SPLASH DOWN!
The Duck Adventures "tour bus" will drive right into Lady Bird Lake!
That's right!
Right into the water!
The "tour bus" is actually an unsinkable, Hydra Terra vehicle for land AND water!
This 75-minute tour will be remembered by you and your family forever!
17. Visit a Waterpark
Texas can get very hot and you may need an exciting place to cool off!
One cool thing to do in Austin, Texas is to visit a waterpark!
Typhoon Texas Waterpark, in Austin, is calling your name!
There is so much for the young and old to enjoy and explore!
Kids will enjoy the Gully Washer as it dumps 400 gallons of water on them!
A four-story play structure including slides, walkways, and rope bridges will bring out their best smiles!
Older kids and adults need to head over to the Duelin' Daltons!
A variety of huge slides that include open air free fall, a heart pumping loop, and high-speed twists and turns.
Take your family on Monster Storms.
These six-person raft rides may send your family over a boomerang wall or simulate the thrill of white-water rafting!
Watch out for the rattlers in the Snake Pit!
Twist and turn like a Texas rattle snake on single and double tube slides.
Kids will enjoy Buckaroo Bayou and Howdy Hollow!
Of course, there is no better way to relax than on the Lazy T River!
Typhoon Texas Waterpark also offers a variety of delicious food options including a grill, a smokehouse, a pizzeria, and a taco and corny dog shack!
Drinks are available to quench the thirst of both kids and adults!
Check out adult options at the Double T Bar or E-Z Icehouse.
This water park is the perfect way for you and your family to cool off and have a blast at the same time!
Pin for Later!