Stunning architecture. A live music scene to rival them all. Vibrant street art.
Austin, Texas, is one of the crown jewels of Texas and has everything from history to natural scenery to family fun.
Whether you're visiting Austin as a couple (and there are plenty of romantic spots to check out) or you're more interested in the solo travel vibes, there are so many things to do in Austin that you'll always wish you had stayed longer.
Ready to explore and let your senses take over?
Check out these fantastic things to do in Austin, Texas!
GET A

FREE

TEXAS GUIDEBOOK WITH LOCAL TIPS!
With 71 pages of helpful travel tips and the "best of" Texas lists, this is your ad-free key to your Texas trip.
Hey! Want more locally-approved Austin travel guides? Check these out!
How to get around Austin
Like most of Texas, the best way to get around Austin is to explore on your own by car!
If you're visiting and need to rent a car, we highly recommend Discover Cars where they find you the best car rental deals from all of the competitors (has saved us so much money!).
Where to stay in Austin
From renovated VRBOS to boutique hotels, here are the best places to stay in Austin on every budget!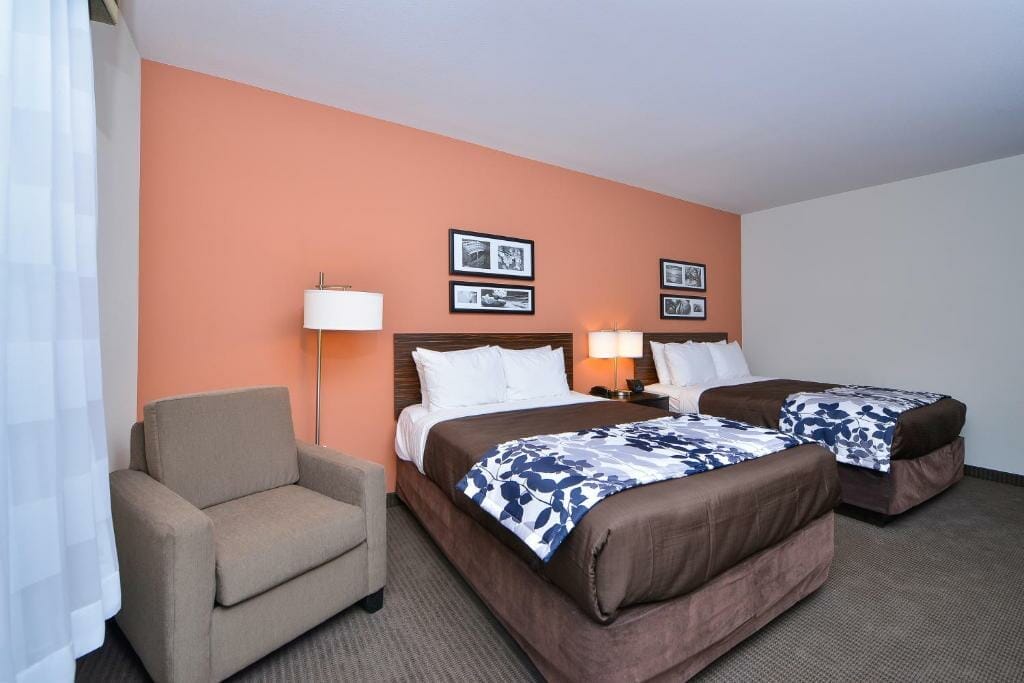 ($) Sleep Inn & Suites Austin – if you're wanting to save money on expensive Austin hotels, this is the best budget hotel is Austin if you want simple, safe, and clean. The staff are fantastic, it's only a 10 minute ride to central Austin by car, and the beds are comfortable. Everything you could want! Click here to check prices and read reviews.
($$) Holiday Inn Austin – Town Lake – with a full restaurant and bar on-site, you know that Holiday Inn Austin is a great place to stay. Indulge in the wonderful breakfast each morning, enjoy the views of the lake, and enjoy the excellent location near plenty of fun on 6th street. Oh, also? The beds – so comfy you'll want to stay in them all day! Click here to check prices and read reviews.
($$$) Hotel Saint Cecilia – ready to live the celebrity lifestyle in Austin? Hotel Saint Cecilia is the height of luxury, but you won't find any stuffiness here. Many rooms have incredible views of the Austin skyline, the lounge is a must-experience, and the dining options have been described as "rivaling the best in Europe." Save up and try it out! Click here to check prices and read reviews.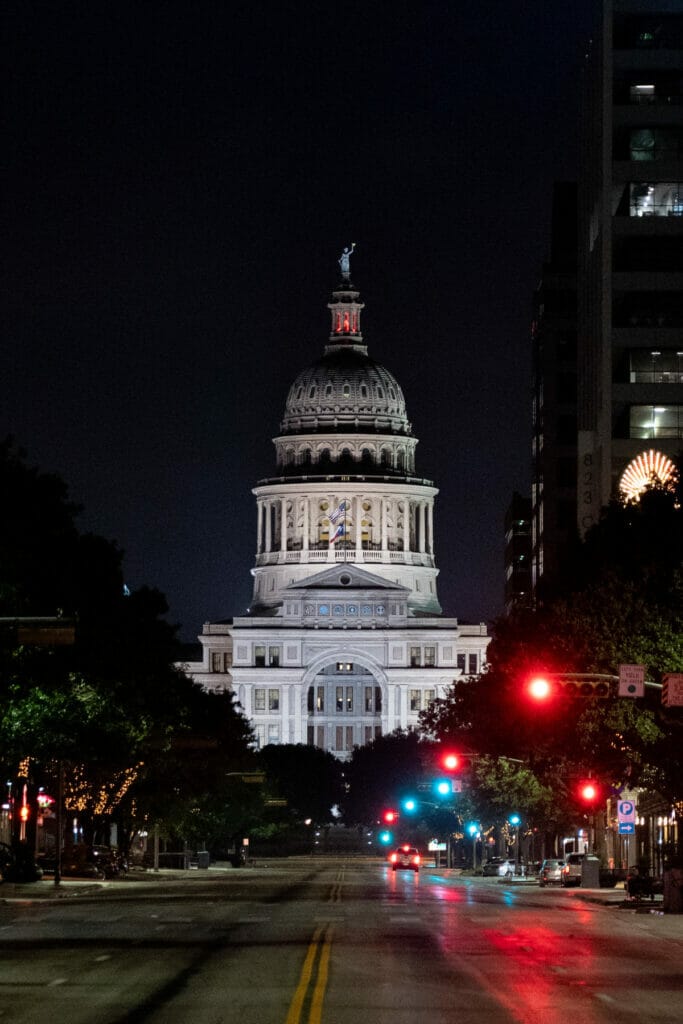 If you love architecture and history, then a visit to the Texas State Capitol Building is a must!
This unique experience will take you inside the once tallest capitol building in the nation!
This absolutely gorgeous historic building can be visited in many ways!
Take a guided group tour, a Segway tour, or a self-guided tour.
You can participate in a free self-guided Scavenger Hunt for an even more exceptional experience.
Simply grab a Scavenger Hunt list in the lobby.
Each item on the list will help you learn even more about Texas history and the Capitol Building.
Take your list to the Visitor's Center to get it stamped once completed and you have an instant souvenir!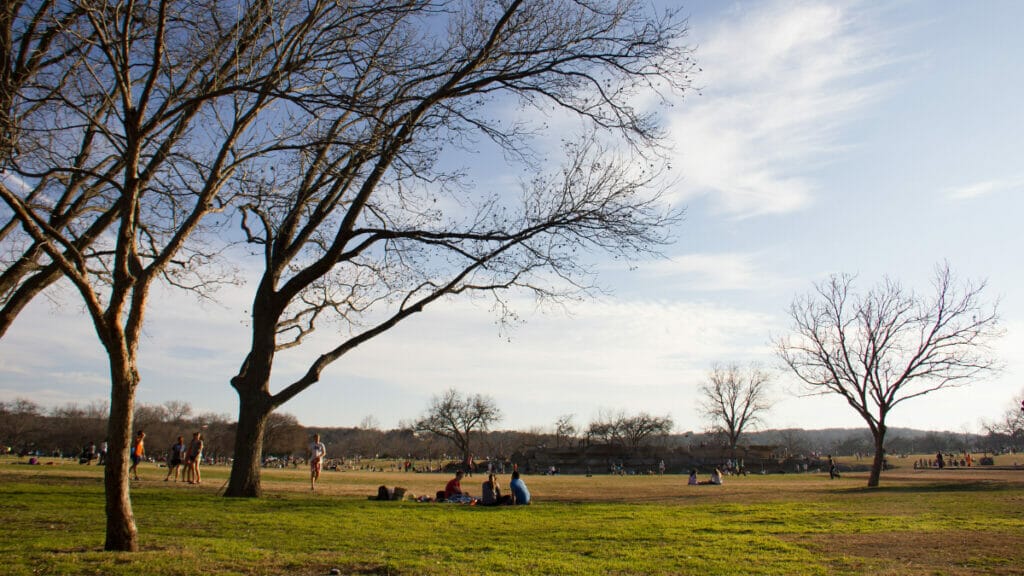 Texas is truly big and beautiful!
It has room to roam, gorgeous sunshine, and fresh air to breathe.
One of the best things to do in Austin to experience all of this is Zilker Park!
This free park is over 347 acres of Texas hill country and gives you many options for some cool things to do.
Zilker Park hosts many wonderful activities year-round, like the annual Austin City Limits Music Festival, and many other festivals and concert series throughout the year.
Your kids will love to explore the expansive playground or even tour the park on the Zilker Park Train!
If you need to cool off, check out Barton Springs Pool for a swim or maybe rent a canoe or kayak and float away!!
Garden enthusiasts must visit the Zilker Botanical Gardens.
This lovely 26-acre garden has a variety of themed gardens including the Oriental garden, a succulent garden, a rose garden, children's gardens, and seasonal butterfly and fairy trails.
While visiting the gardens, be sure to check out Umlauf Sculpture Garden.
This garden features 168 unique oversized pieces of art ranging in artistic style.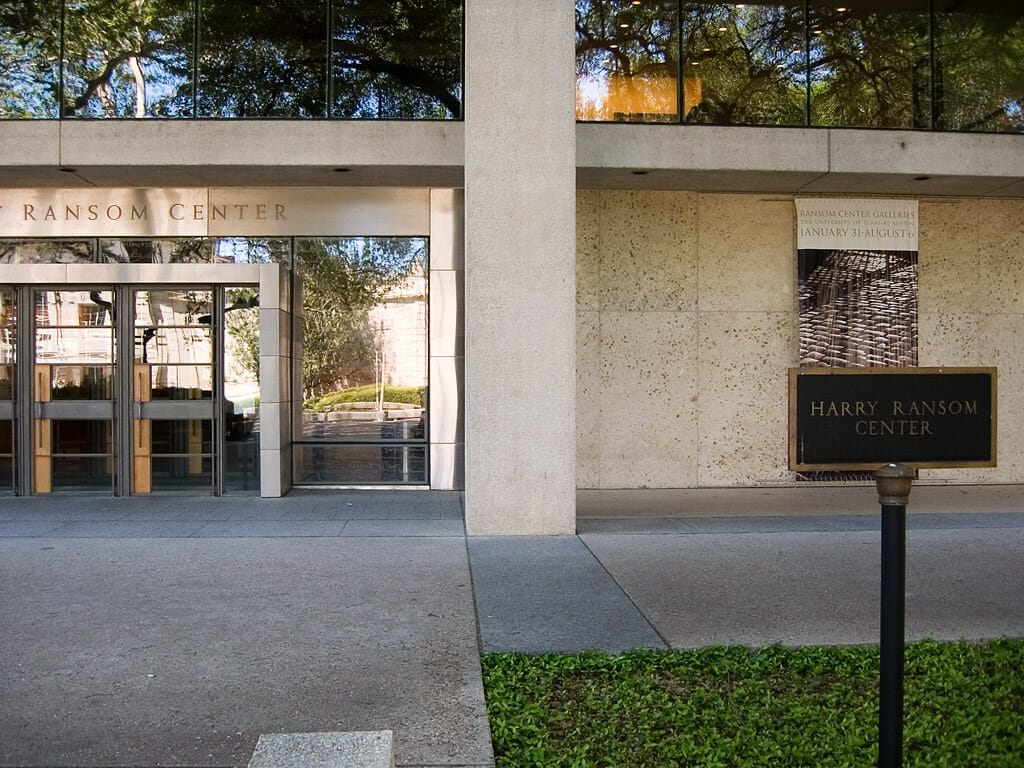 Are you looking for an Austin attraction that is an intellectual journey?
The Harry Ransom Center located at the University of Texas in Austin is the intellectual experience you are looking for!
This FREE Center is an archive, library, and a museum!
While there, check out the many collections and exhibitions of literature, photography, art, film, and the performing arts.
You won't want to miss viewing the Gutenberg Bible (1 of only 20 copies in the world)!
Your intellectual self will love seeing the earliest known photograph, unpublished notes of Albert Einstein, E.E. Cummings wooden paint box, and original works by Frida Kahlo.
The Harry Ransom Center is a hidden gem in Austin for curious minds!
If you are looking for popular things to do in Austin then you will be joined by many people at The Oasis!
This venue provides an experience you won't want to miss!
You and hundreds of guests visiting this entertainment mecca will find great food, fantastic drinks, amazing live music, and dancing.
A variety of music genres are represented so there will be something for everyone.
You can dance the night away in Beau's Backyard or on the third floor of the Starlight Terrace.
Be sure to check out their online calendar for up-to-date information on scheduled events.
Not only do you get great food and entertainment, you will also view the most amazing Texas sunsets you will ever see!
Views from the Oasis are so famous that The Oasis is known as The Sunset Capital of Texas!
This Sunset Capital of Texas also has some cool traditions that you will want to check out!
There is a Sunset Bell, an annual Oasis Photo Contest, and Honoring Our Heroes with special memorial plaques.
One of their most famous traditions is The Oasis' Lover's Locks.
Grab a lock from the Oasis Gift shop and lock it to the balcony, on the decks outside, to mark your memories made during your visit to the Oasis.
Whether you have a small group or large, The Oasis can accommodate your group and celebration with public or private spaces.
5. Go Tubing!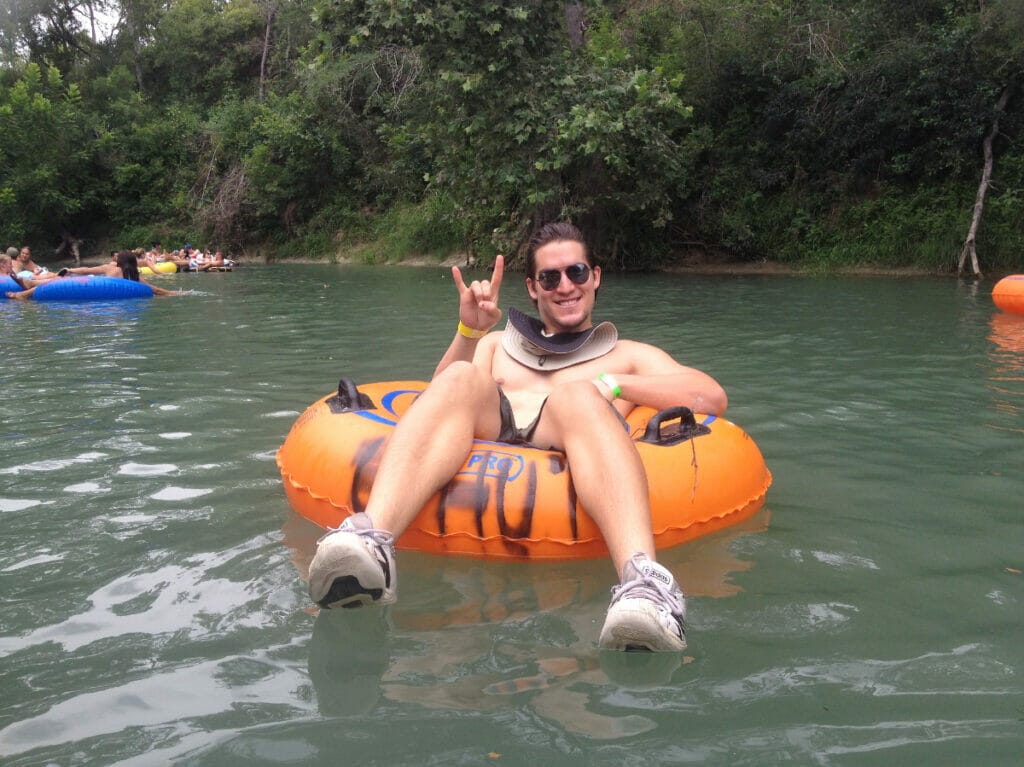 Going Tubing is a very Austin, Texas thing to do!!!
It's Texas so it does get hot in the Summer!
A tubing trip is the perfect way to stay cool, relax, enjoy Texas nature, meet others, and have fun!
A shuttle, with Texas State Tubes, will pick you up in Austin and transport you to the stunning, spring fed San Marcos River.
Here you will enjoy a relaxing, three-hour journey tubing down the river.
When looking for fun things to do in Austin, look no further than The Broken Spoke!!
The Broken Spoke is the real deal when it comes to authentic Texas music and dancing!
It has been voted the "Best Dancehall in Texas"!
The Broken Spoke is a staple in Austin, Texas history that you need to experience!
The doors open at 4:00, but the music and dancing can take you late in the night!
The Broken Spoke is not a trendy new venue, in fact, it is proud of its long and rich history serving Austin since 1964.
The Broken Spoke has a prestigious guest book of patrons.
Presidents, Governors, the Queen's entourage, and mega stars from all genres of entertainment have all visited The Broken Spoke.
The Broken Spoke has provided a stage for countless country super stars and legends.
Bob Wills, Roy Acuff, Willie Nelson, Ernest Tubb, Tex Ritter, George Strait, Garth Brooks, Midland Band, Kris Kristofferson, Sturgill Simpson, Charley Crocket, and Kitty Wells are just a few of the legends that have all taken the stage and carried on the tradition of good country music at The Broke Spoke!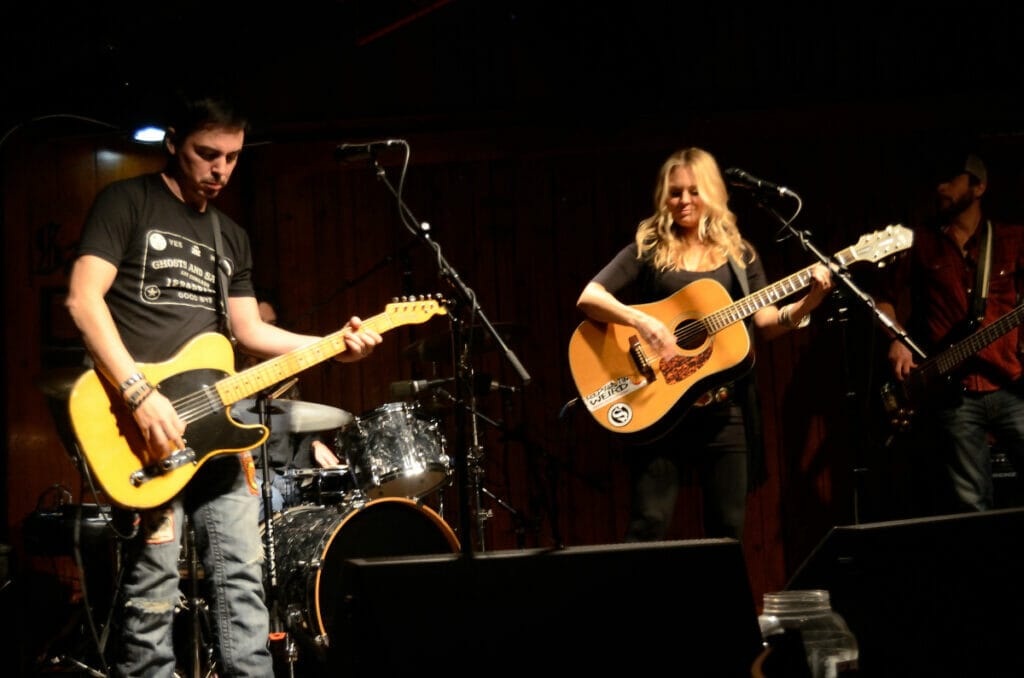 The Saxon Pub is a fan favorite of Austin activities!
This club comes highly recommended by local Austinites.
This super cool club opened in 1990 and has hosted over 30,000 musical performances.
The Saxon Pub has been the location for movies, videos, and live recordings.
It has launched many careers and hosted legendary artists in its intimate atmosphere!
Come be a part of the Saxon Pub.
Who knows, you may see a celebrity hanging out or hear the next big star!
8. Take a Street Art Walking Tour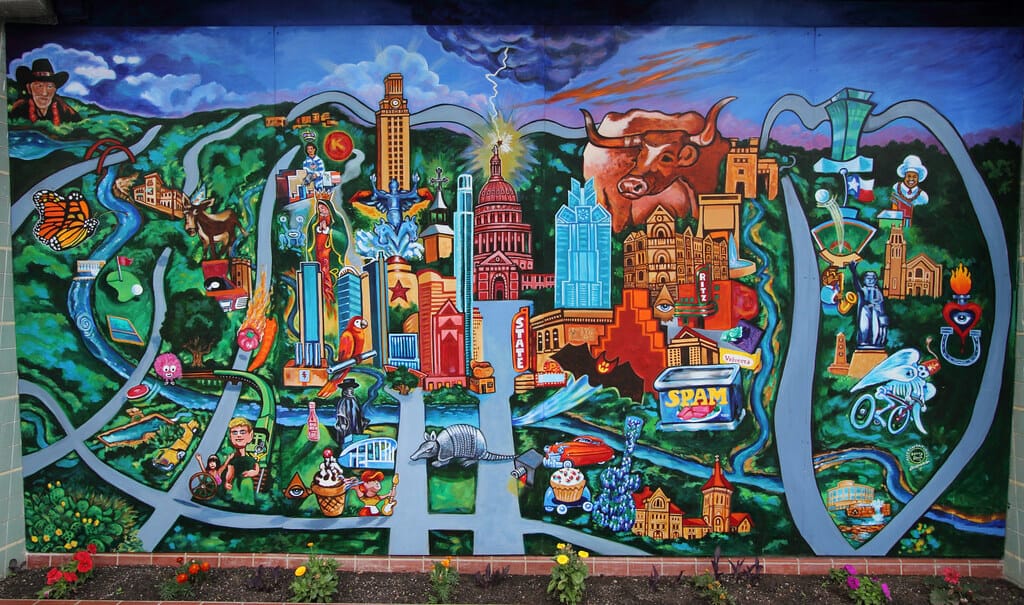 Austin sightseeing is an absolute must!
A great way to really get a feel for this city is to take a Street Art Walking Tour!
Austin is famous for its vibrant art scene that is bursting with a variety of art and culture.
This guided tour, in the Cesar Chavez Neighborhood, provides a rich history behind the Austin art scene.
Learn about street art, murals, graffiti art, and the passion and message of the artists behind it.
It might even inspire the artist in you!
9. Take a Tour on a Duck!
There are many "top things to do" in Austin, but a Duck tour makes a real SPLASH!
Check out Austin Duck Adventures for a truly unusual tour experience!
You will tour downtown Austin in a "tour bus" to see Historic 6th Street, the Capitol Building, and the Governor's Mansion.
After that, get ready for SPLASH DOWN!
The Duck Adventures "tour bus" will drive right into Lady Bird Lake!
That's right!
Right into the water!!!
The "tour bus" is actually an unsinkable, Hydra Terra vehicle for land AND water!
This 75-minute tour of Austin will be remembered by you and your family forever.
10. The Continental Club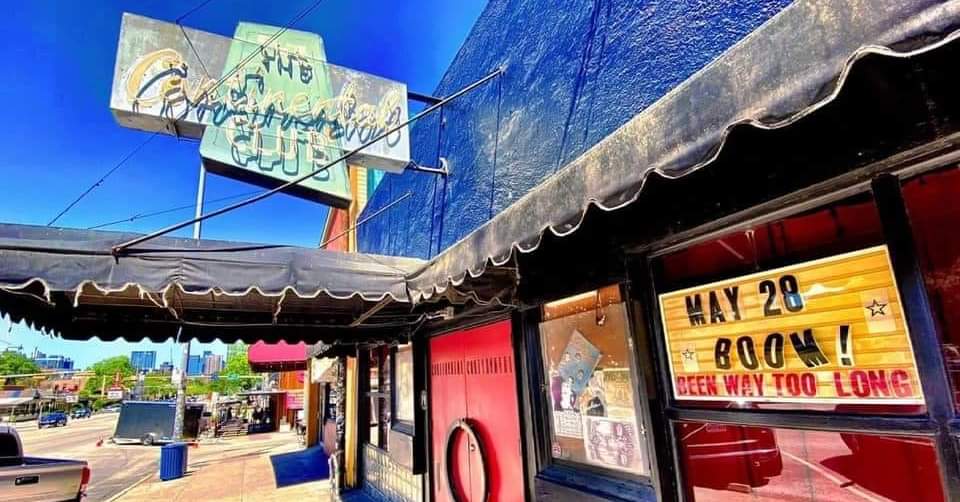 A visit to The Continental Club is just cool upon cool!
This club is a legendary local favorite and is considered the "Granddaddy" of live music venues!
The Continental Club first opened in 1955 as a posh private supper club.
Over the years it has been rooted in bringing the best of many genres of music.
You know you are there when you see its iconic flashing neon sign!
You may feel transported in time when you see the vintage cars and hot rods that often line South Congress Avenue in front of this cool, dimly lit club.
11. Visit a Waterpark
There is so much stuff to do in Austin, Texas that it can get really hard to choose!
Remember it can get very hot, and you may need an exciting place to cool off.
What better way to cool off than to visit a waterpark?
Typhoon Texas Waterpark, in Austin, is calling your name.
There is so much for the young and old to enjoy and explore!
Kids will enjoy the Gully Washer as it dumps 400 gallons of water on them.
A four-story play structure including slides, walkways, and rope bridges will bring out their best smiles!
Older kids and adults need to head over to the Duelin' Daltons.
A variety of huge slides that include open air free fall, a heart pumping loop, and high-speed twists and turns.
Take your family on Monster Storms.
These six-person raft rides may send your family over a boomerang wall or simulate the thrill of white-water rafting.
Watch out for the rattlers in the Snake Pit!
Twist and turn like a Texas rattle snake on single and double tube slides.
Kids will enjoy Buckaroo Bayou and Howdy Hollow!
Of course, there is no better way to relax than on the Lazy T River.
Typhoon Texas Waterpark also offers a variety of delicious food options including a grill, a smokehouse, a pizzeria, and a taco and corny dog shack.
Drinks are available to quench the thirst of both kids and adults!
Check out adult options at the Double T Bar or E-Z Icehouse.
This water park is the perfect way for you and your family to cool off and have a blast at the same time!
If you are looking for some super cool things to see in Austin, then the Haunted Ghost and Segway Tour is the one for you!
Segway tours are a really great way to get around and see a city.
Segway tours that include bats are even cooler.
Segway tours that include bats and ghosts are the coolest of all!
The Haunted Ghost and Bat Segway Tour is offered each night at 7pm and lasts approximately 2 ½ hours in length which includes training.
You will explore the Texas State Capitol Building and government buildings.
Next, you will be zipping into the core of downtown via Congress Avenue where you will be immersed in the Austin nightlife, music, and famous sights.
While there you will hear about Austin's haunted past including one of America's first serial killers!
The tour will also take you onto Austin's famous 6th Street where you will hear about the historic and haunted Driskoll Hotel!
Next stop is Speakeasy which is one of Texas' most haunted bars.
Now that you have learned about ghosts, it is time for the bats!
That's right!
Every night the world's largest urban bat colony takes flight from Congress Avenue Bridge from March to October.
This Segway tour will stop for you to take in this amazing sight.
Ghosts and Bats in one tour!
This is one night you will never forget!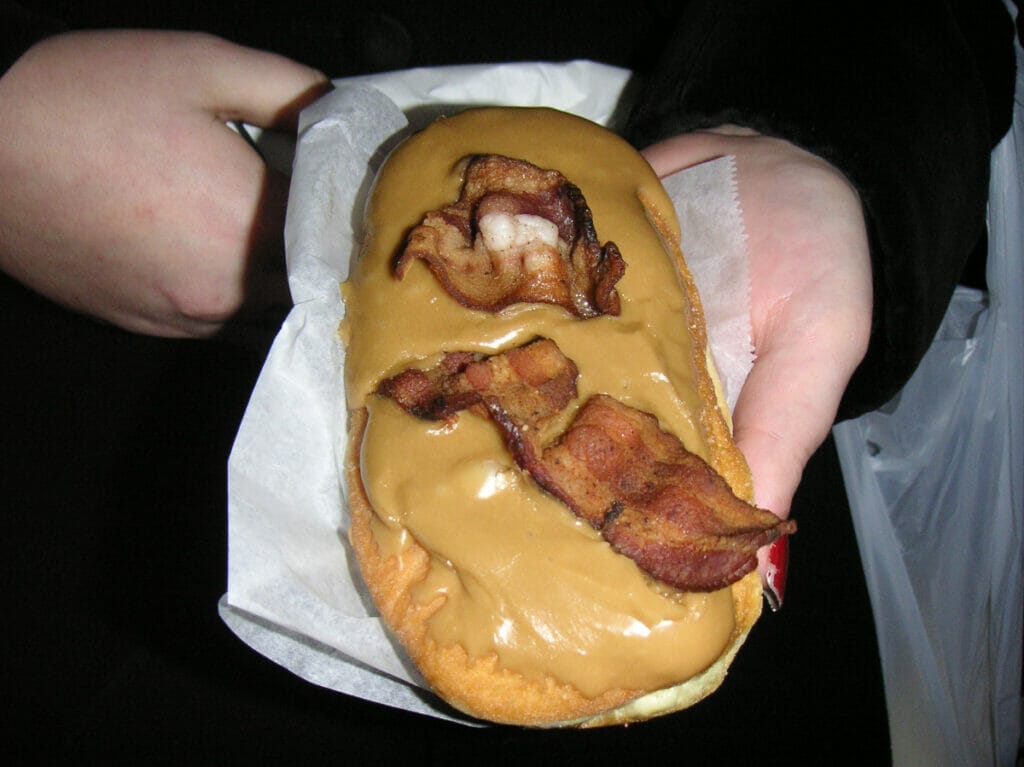 If you are an early riser or a late nighter, VooDoo Doughnut will be there for you!
Opening at 5:00 am and closing at 3:00 am, you will find a delectable pastry from the 50+ artisan flavor options.
VooDoo Doughnut first opened in Portland, Oregon and has expanded to many other locations around the country.
It became famous for introducing the Bacon Maple Bar, Memphis Mafia, and The Cannolo.
Flavor options continue to expand including 25 vegan options.
Voodoo Doughnut is not just about delectable doughnuts.
Voodoo Doughnut is an experience!
Austin is the perfect location for Voodoo Doughnut to spread its entertainment, creativity, passion, and love to the community!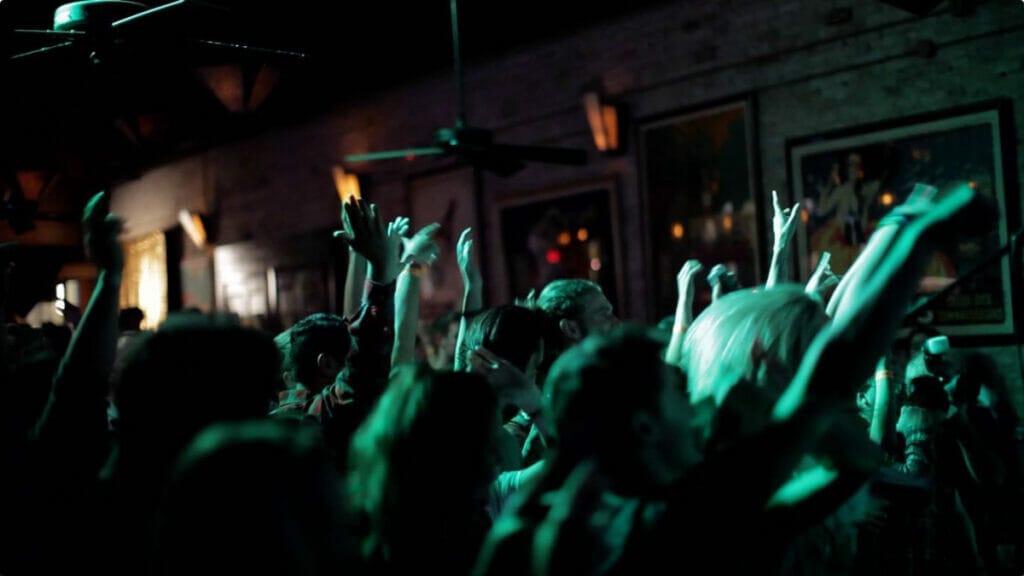 Speakeasy is calling your name!
Get ready to be transported back to the roaring 1920's for a comfortable and classy atmosphere of a Speakeasy!
Speakeasies once operated illegally after saloons were being shut down due to prohibition.
They would often operate in basements of abandoned buildings where you would need a password, secret knock, or membership to enter.
This Speakeasy in Austin is composed of three levels: the Music Lounge, the Bowling Mezzanine/ Kabaret Room, and the rooftop lounge, Terrace59!
The Music Lounge will give you that 1920's vibe as you listen to local Austin musicians, sit at candlelit tables, or dance your heart out on the spacious dance floor.
The Bowling Mezzanine is a unique lounge with antique couches, a bar, and two vintage bowling lanes that all overlook the main music stage.
How cool is that?
The Kabaret Room continues your time transport to the prohibition era of the 1920's!
This lounge area offers a pool table, stage, bar, and 1920's furniture to make you comfortable in the 20's.
Another level you will want to discover on your 1920's journey is the rooftop!
Terrace59 will not disappoint you with romantic views of Austin's downtown skyline.
Lighted palm trees, a full-service bar, and the hippest music will make you feel chic and elegant.
If all this wasn't enough to convince to go to the Speakeasy, then maybe its ghost stories will!
That's right, the Speakeasy is a registered part of the Haunted Austin Tour.
The building burned down back in 1916, killing 3 people.
Several people have claimed to see an apparition and hear footsteps and slamming doors.
Speakeasy's atmosphere, food, drinks, dancing, and ghostly history has been attracting guests including a long list of huge celebrities from A to Z!
Come add your name to that legendary list of guests!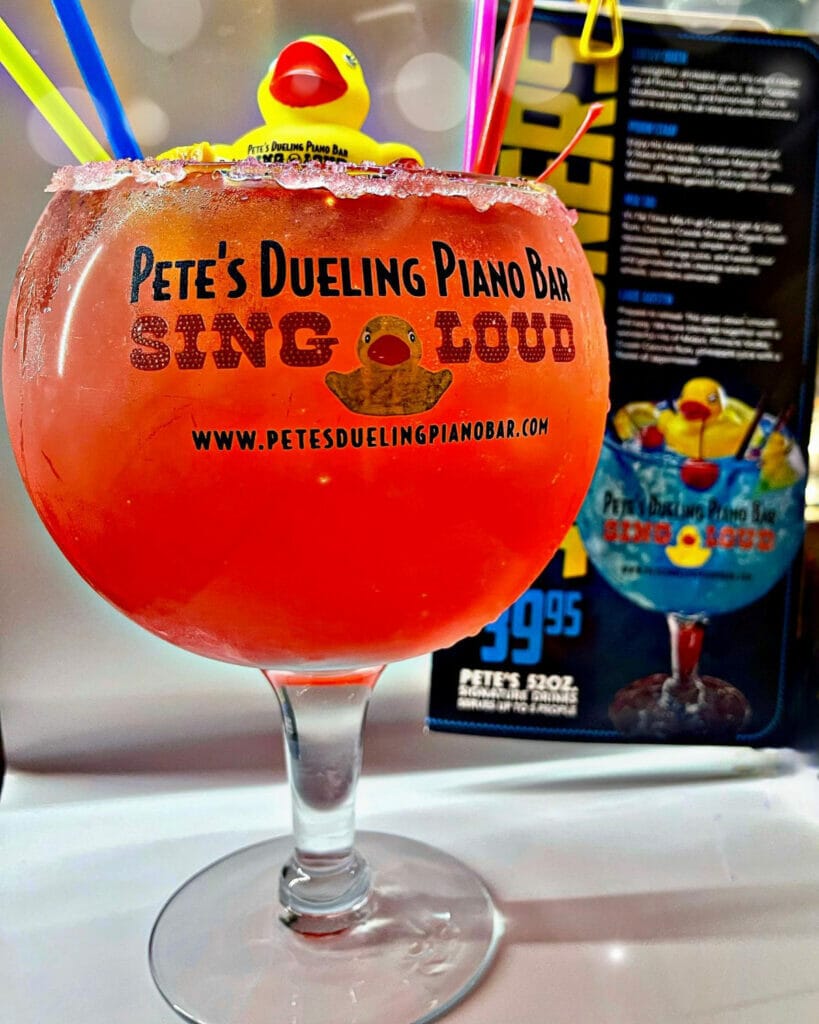 P-A-R-T-Y!!!
If a party is your scene, then Pete's Dueling Piano Bar is the place for you!
Located on famous 6th street, this venue gets LOUD!
Pete has created a bar that you truly won't forget.
There is a large drink menu to order from while you listen to musicians that make you want to sing, clap, laugh, and dance along.
The high energy piano show and warm staff will provide you a VIP experience to remember.
Austin's Park is a great place to have fun inside and out!
Get ready to smile, laugh, and compete as you play in the arcade, take someone out in laser tag, go bowling, hit a round of mini golf, or bump the night away in the bumper boats.
The entertainment continues with a carousel, an exhilarating tower drop, a rollercoaster, and go-karts!
Check out the bar games like darts, billiards, curling, ping pong, and large screens to watch your favorite game.
Immerse yourself in all that Austin's Park has to offer along with the ultimate movie experience in the XD theater.
All this play will give you an appetite!
Austin's Park has you covered with a Bar and Grill menu as well as a buffet.
Food and fun, what a great combination!
Pedal Pub Tours are located right in the heart of downtown Austin, Texas!
Choose from a variety of routes to experience the sights, smells, and sounds of this vibrant city.
Hop on a group, motor assisted, pedal powered bike for super cool experience!
The PubCrawler is a great way to have fun with your friends or make new ones as you pedal and stop at the most popular bars in the downtown area.
You will see great murals, fun signs, and amazing photo ops along the way.
Food trucks are on the map and are a stop option on any route.
Your PubCrawler Tour makes 3 stops and will thoroughly entertain you and your party for 2 hours!
The fun just never ends in Austin!
Take your kids or your big kid self to Dart'em Up.
Dart'em up is Austin's first indoor Foam Dart Sports Arena.
With an arsenal full of Nerf blasters, you will battle in this fun and competitive atmosphere!
Grab your family and friends or come alone.
You will have a blast as you hold, load, and shoot a Nerf blaster!
Games are organized chaos with trained referees and music.
The fun continues even outside the Nerf Arena.
The kid in you will love playing in Dart'em Up's Arcade.
Saturday nights offer an adult only experience called "The Dart After Dark."
This includes unlimited Nerf Battles, Glow Dodgeball, Arcade Game Play, and a concession stand fully stocked with snacks, beer, and wine!
Do you want to feel like a local?
The Armadillo Den is dedicated to building community.
You will be a part of that community at this unique bar!
The Armadillo Den is a neighborhood meetup for everything and nothing.
You can bring yourself, your family (kids are welcome until 6:00pm M-F), or your dog to this great space!
3 acres and oak trees give you plenty of space to spread out, grab something from a food truck, a drink, or use the Wi-Fi!
Mingle and chat as you listen to amazing music or try something really crazy like axe throwing.
Grab a picnic table or pull up a lawn chair and welcome to the neighborhood!
20. Esther's Follies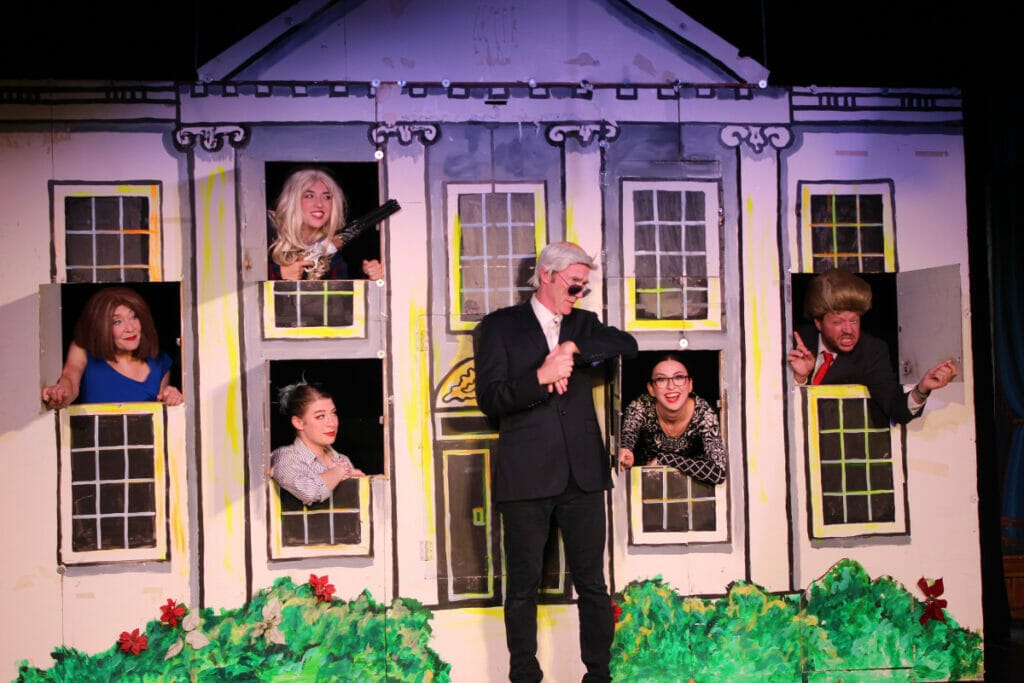 If you are looking for fun things to do in Austin, then look no further than Esther's Follies!
Esther's Follies is a modern-day vaudeville revue mixed with magic, music, and political and pop culture comedy.
Think of it as Texas's version of Saturday Night Live!
It is located on Austin's famous 6th Street, which is an engaging area of diverse culture and taste.
The political humor skewers both political parties highlighting the absurdities in politics and pop culture.
Esther's Follies provides a wonderful experience where everyone from all walks of life can laugh under the same roof!
Food, like popcorn, candy, tacos, burritos, and quesadillas, are available at the venue.
A full bar is also available in the Courtyard.
They say that the show is even funnier after a few drinks!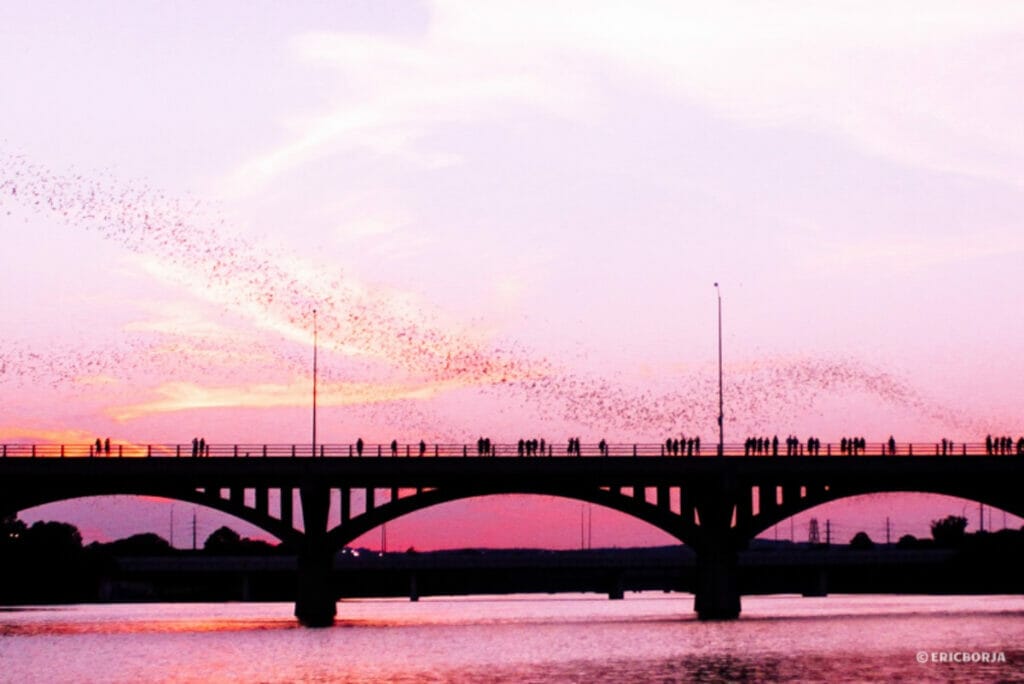 Mother Nature really does put on the best shows in Austin.
A renovation of the Congress Avenue Bridge created this ideal home for the maternity colony of Mexican free-tailed bats.
Between late spring and early fall you can view the nightly spectacle as the world's largest urban bat colony heads out for an evening feasting on insects.
Before you go: Check the local sunset time to be sure you don't miss this free show.
Top Tip: The southern bank offers the best viewing but get there about an hour before sunset to nab a good vantage point.
22. Visit The Thinkery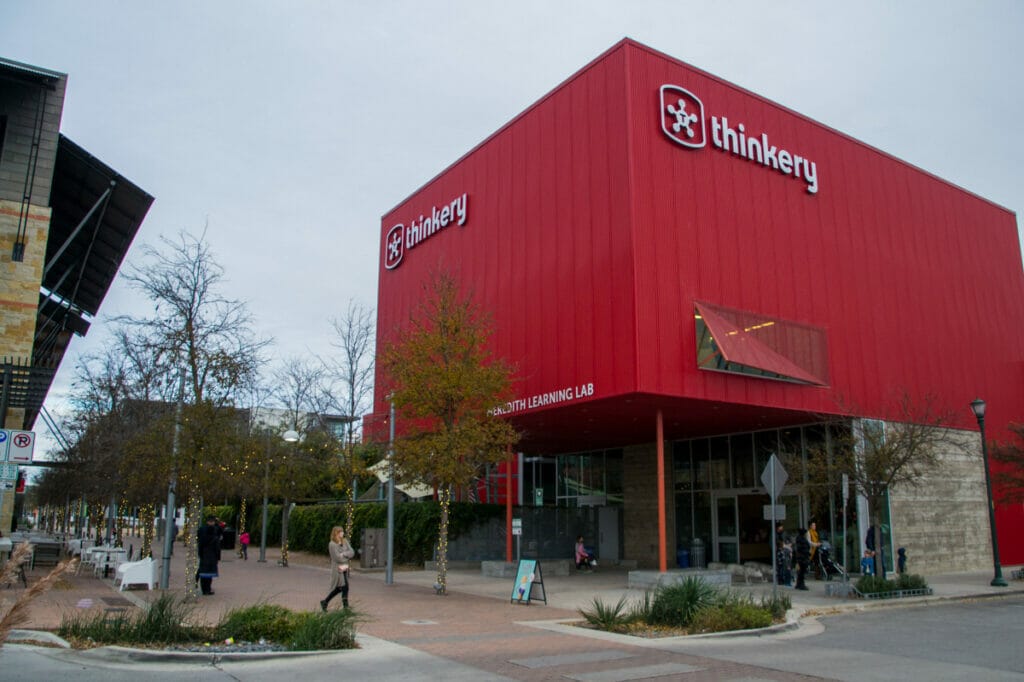 Are you looking for some fun things to do in Austin for the whole family?
Then a visit to The Thinkery is a must!
The Thinkery evolved from the Austin Children's Museum.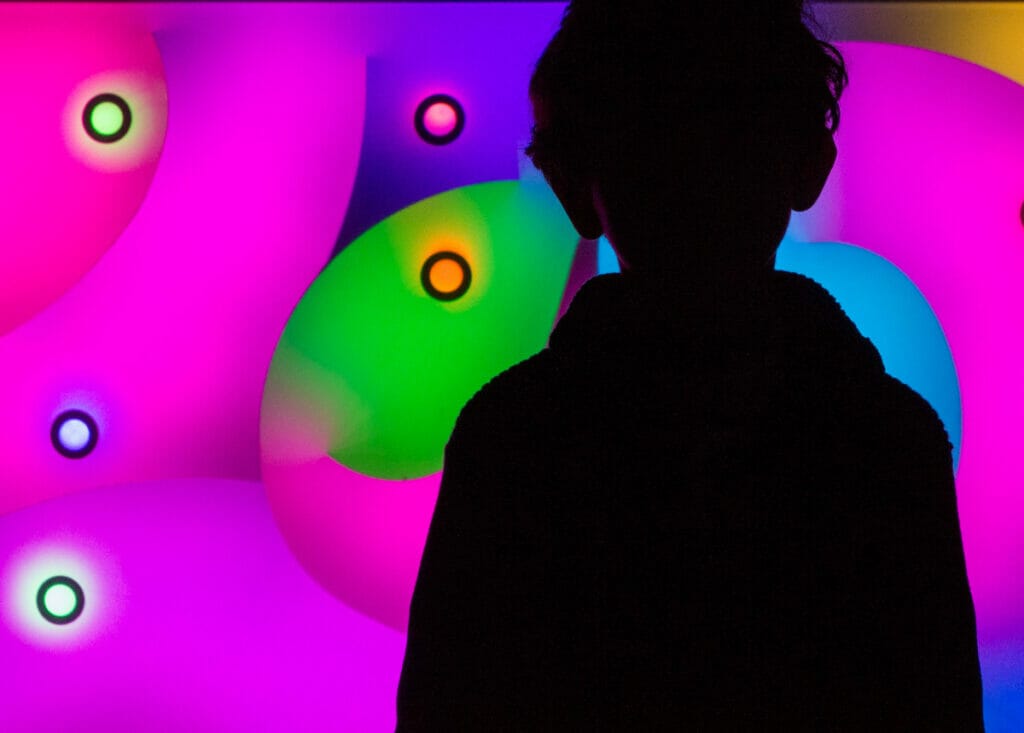 This 40,000 square foot indoor/outdoor facility provides interactive play-based experiences to encourage creative problem solving!
Your family will love spending time together while cultivating a love of learning.
23. Take a trip to McKinney Falls State Park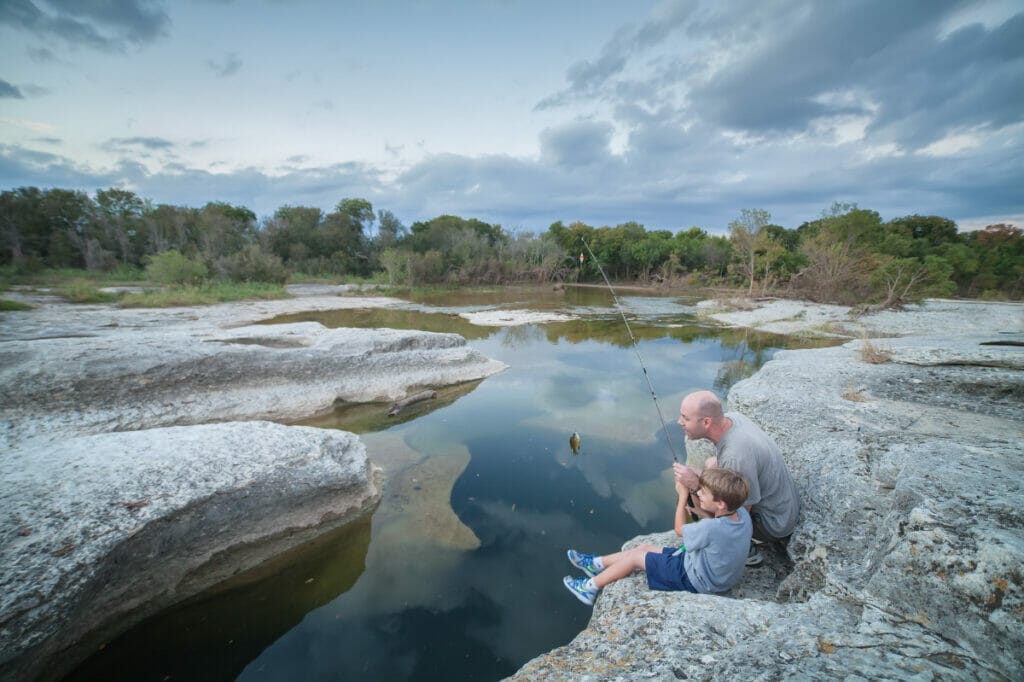 Time to get back to nature at McKinney Falls State Park!
This state park has a rugged beauty that you and your whole family will enjoy.
It might be difficult choosing which distinctive experience you want to participate in first!
Do you want to camp by tent or cabin, bike or hike the trails, fish, geocache, swim in the cool water, or relax with a picnic?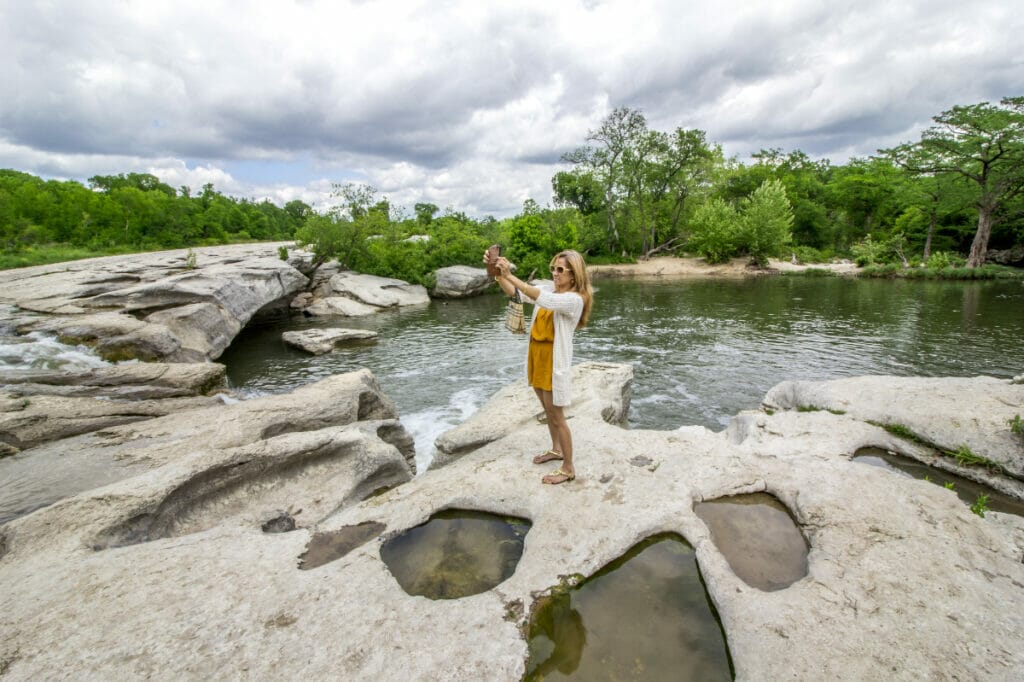 Can't decide?
Just choose them all and more!
Plan to stay a few hours or a few days!
This Texas park will give you and your family memories to last a lifetime!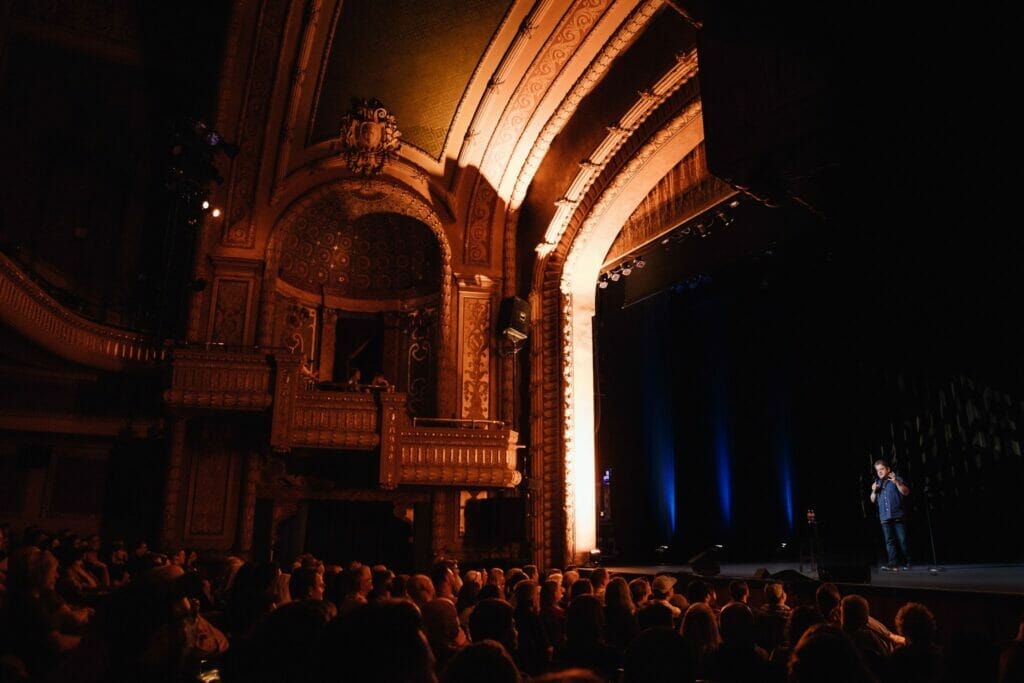 Love the movies?
Then the Paramount Theatre has to be the first thing on your list.
The Paramount Theatre is a movie lovers' gem!
The theater has been showing classic films for 48 years!
The theater shows the old tried and true classics as well as some new classics!
The Paramount Theatre has also partnered with friends at the Hyperreal Film Club who have added even more to the summer lineup!
Comedy lovers will also want to find a seat at the Paramount Theatre.
The Moontower at the theatre brings laughter to Austin all year long!
From scheduled comedians to a full-blown annual festival, you will want to check out its lineup!
Look no further than Zilker Park in Austin for one of the top things to do in Austin!
This popular park has a wonderful Hillside Theater that welcomes audiences from all over to enjoy professional quality community performances.
Zilker Theater Productions is dedicated to promoting and preserving the Broadway musical art form.
Take a look at their season and lineup on their website so you too can be a part of this artistic legacy.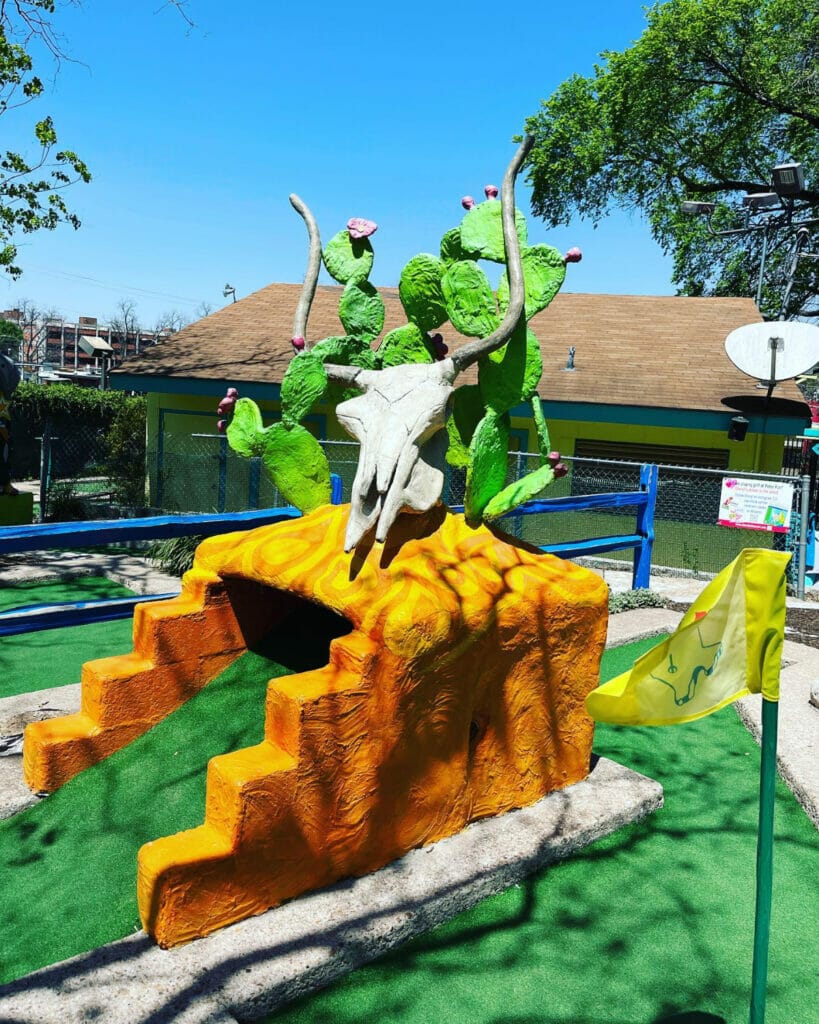 Austin nightlife often includes music, bars and drinking.
Maybe drinking alcohol just isn't your scene.
No worries!
Austin has fun activities that does not involve drinking.
Take yourself or your family to Austin's Peter Pan Mini Golf!
Serving Austin since 1948, Peter Pan Mini Golf has welcomed locals and visitors from all over the world!
The beloved T-Rex sculpture is a famous landmark that overlooks Lamar and Barton Springs in downtown Austin.
People flock to this proudly weird and quirky place to play on one of the two 18 hole courses.
Each hole has been painted with beautiful, vibrant designs with an artist flair!
Fun is to be had by all even without drinking!
27. Hit Up the Local Drive-in Movie Theater
Not many places are lucky enough to have some drive-in movie theaters nearby.
Thankfully, this doesn't apply to Austin, Texas!
Austin has not one, but two local drive-ins that are still in operation and show movies almost every night.
There's Doc's Drive-In Theatre and The Blue Starlite Drive-In.
These old-school movie theaters are the perfect setting for enjoying some popcorn with your boo while you get cozy in the back seat of your car
Terry Black's is all about eating that delicious pit-smoked meats, and while there are plenty of drinks to choose from, you can focus on chowing down on those mouth-watering brisket and beef ribs if you prefer.
Indulge (okay that's pretty fancy for barbecue, let's say: stuff your face) with creamy mac and cheese, cornbread that you have to taste to believe, and green beans for days.
Opt for the sausage for a bit of zing or try the pork ribs with that complimentary bread to soak up the flavor (and pickles, never forget the pickles).
The atmosphere is casual, the meat is sold by the pound like it should be in any real barbecue joint, and it's one of the best ways to spend your time in Austin.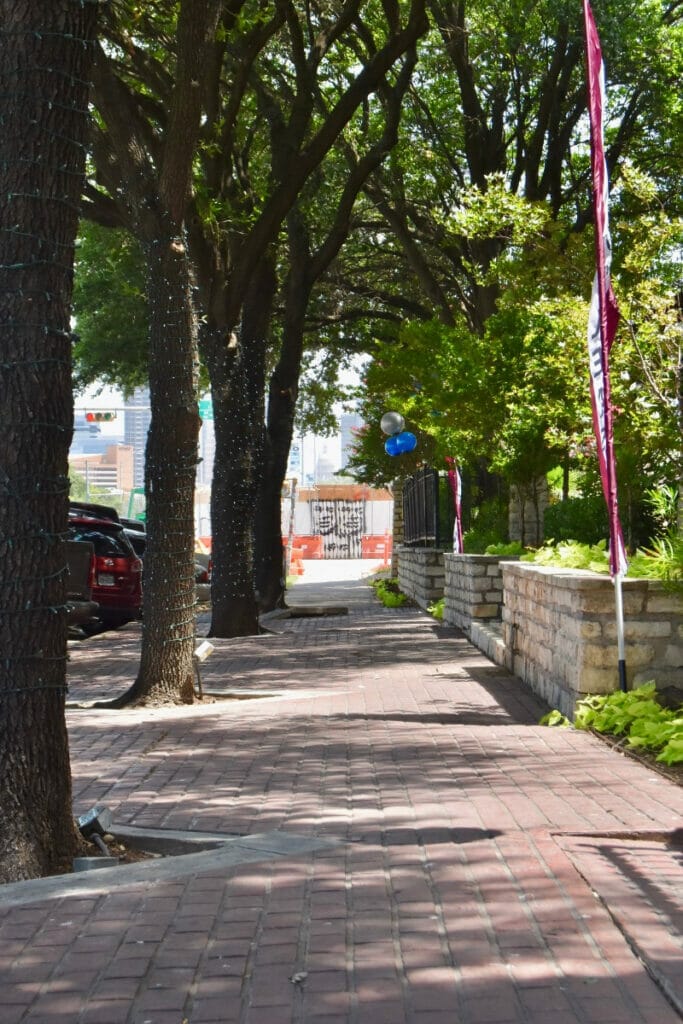 Window shop your way along the avenue and check out the range of stores.
Appreciate the varied architecture and the street art.
Top tip: Try to go in the evening and check out the old-school neon business signs and the live entertainment outside some venues.
30. Learn Some New Skills at a Local Art Class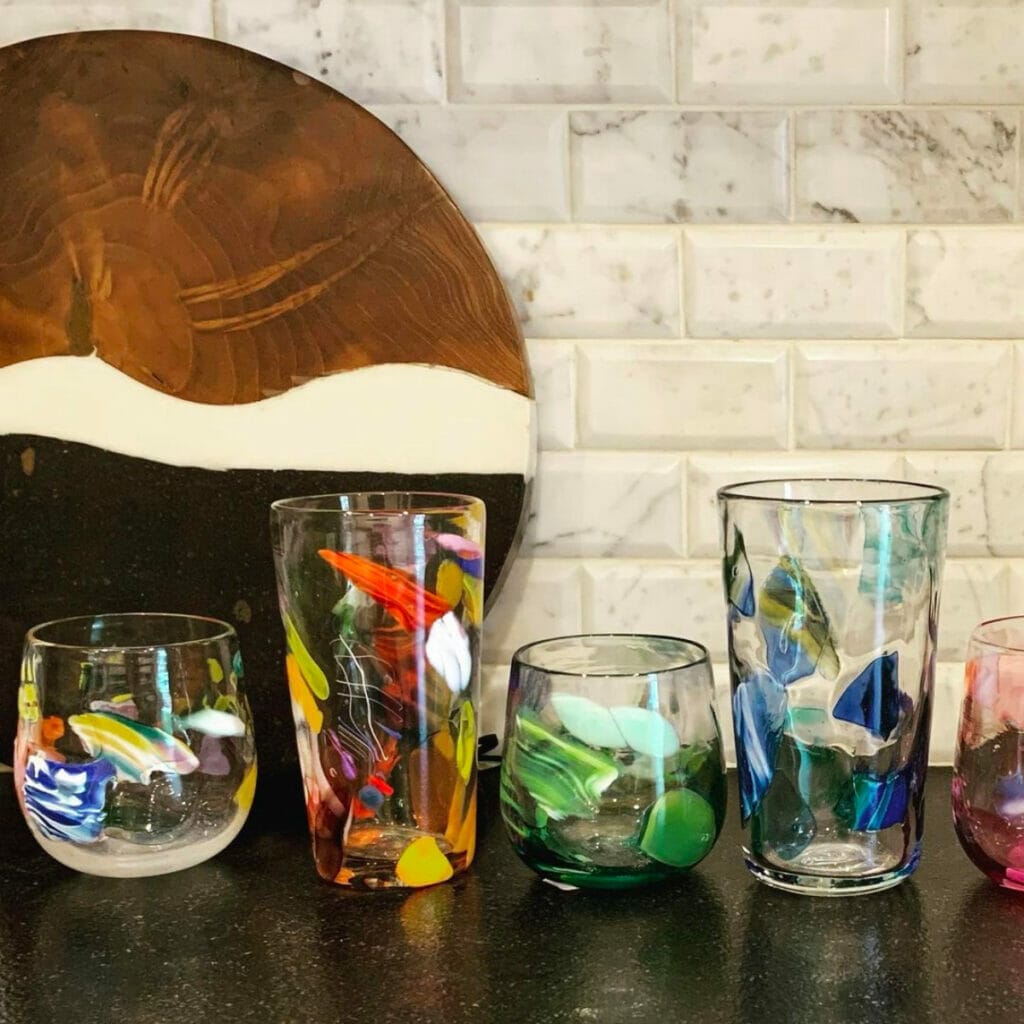 Austin is a city that is known for its amazing artworks.
That's what makes it such a great place to explore some art classes.
One of their most fascinating options is glassblowing at Ghost Pepper Glass.
This glass-blowing studio hosts classes every Friday and Saturday.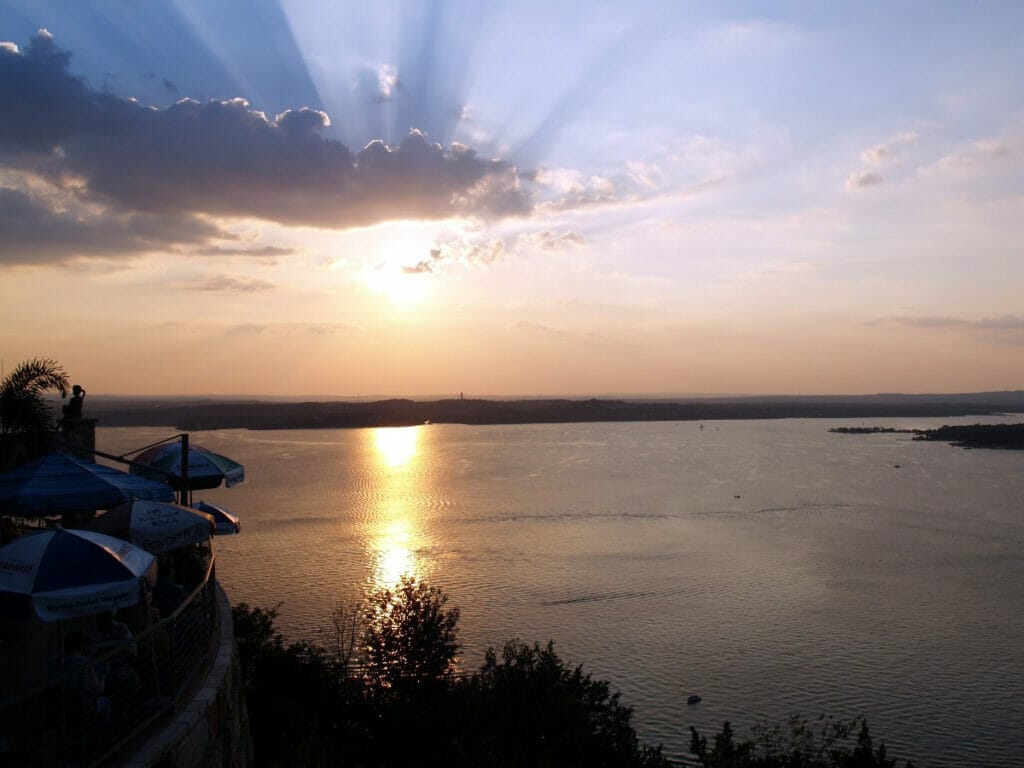 Looking for a break from the city?
A little way out of town is Lake Travis – the most visited lake in Texas.
With 271 miles of shoreline, there is ample opportunity for you to enjoy the water – whether paddling, swimming or fishing.
Around the lake there are 17 parks for you to enjoy.
Please note that some of these parks do charge entrance and launch fees but there are plenty of places to play for free.
32. Explore Umlauf Sculpture Garden and Museum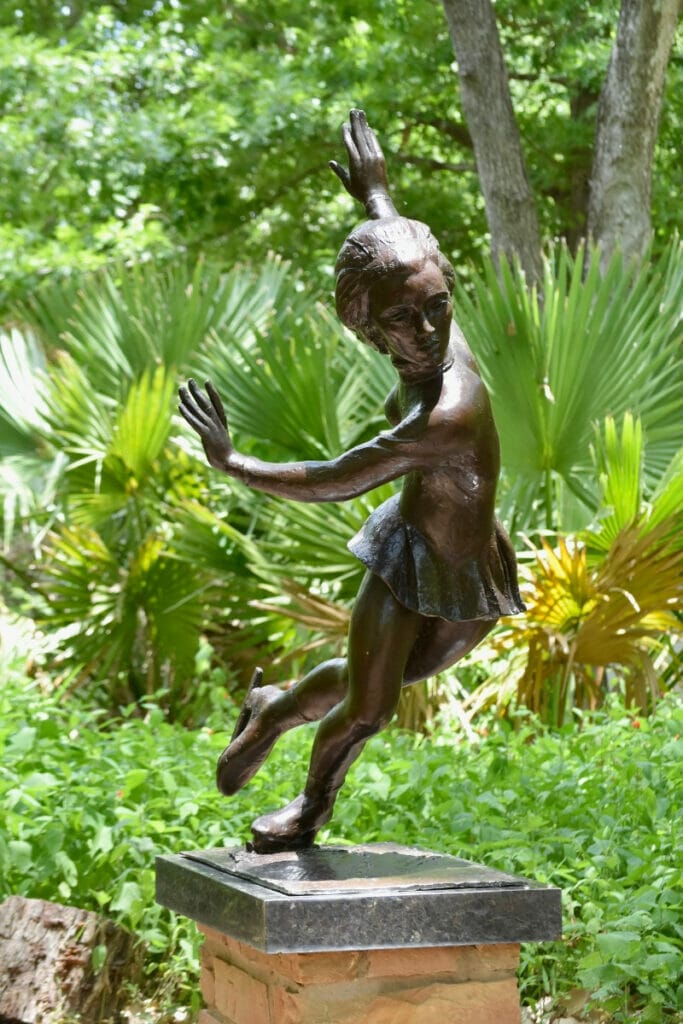 Located just outside of Zilker Park, this is one of the most fun things to do in Austin, Texas.
When you take a walk through Umlauf Sculpture Garden, you'll get a chance to explore some of the most amazing art collections in Austin in a peaceful setting.
Housed along the trails are some of Umlauf's most amazing art pieces, making this an ideal destination for artsy couples to explore.
Taking the theme of "Keep Austin Weird" to its extreme, the Cathedral of Junk must surely be one of the quirkiest attractions anywhere in the world.
Vince Hanneman started the project in his backyard in 1988 and it's been evolving ever since.
Kids of all ages will enjoy spending an hour or more exploring this space.
Entry is free although adults are encouraged to make a small donation.
Getting there: If you don't have your car, you can take the #10 bus from downtown.
Before you go: Be sure to contact Vince to find out when the Cathedral is open, as hours are not regular.
Soak up some Texas history.
Enjoy a walk through the peaceful surroundings of the final resting place of politicians, judges and other prominent Texans.
Take a self-guided audio tour of this historic cemetery and visit some of its most important and historical graves and monuments.
Pick up your brochure and audio tour wand and the cemetery visitor center or download the brochure and audio files before you go.
Free guided tours for groups of 10 to 40 people are also available by prior arrangement.
These tours take about 45 to 60 minutes.
Reminder: Funerals will take precedence and guided tours may be cancelled in the event of a funeral.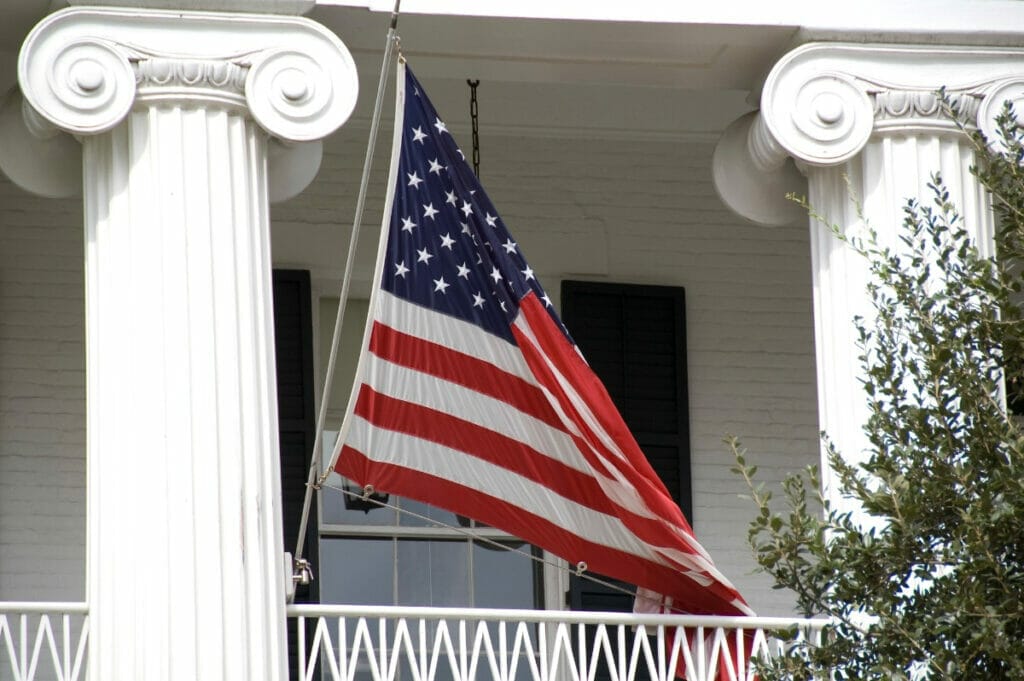 Visit the oldest, continuously occupied Governor's residence west of the Mississippi.
This beautifully preserved mansion houses artefacts that trace the history of the state of Texas from its very beginning.
Free 30-minute tours are available at certain times.
Check the website for availability and to book.
If you're visiting at Easter, the kids will love the annual Easter egg hunt.
Before you go: If you're taking a tour, you'll need to pass a background check at least a week before your visit, so plan ahead.
Haunted Austin: Listen out for the moans, groans and rattling sounds and watch for door handles mysteriously turning in the guest bedroom where a 19-year-old man shot himself after being rejected by the niece of the Governor.
36. Visit an Arcade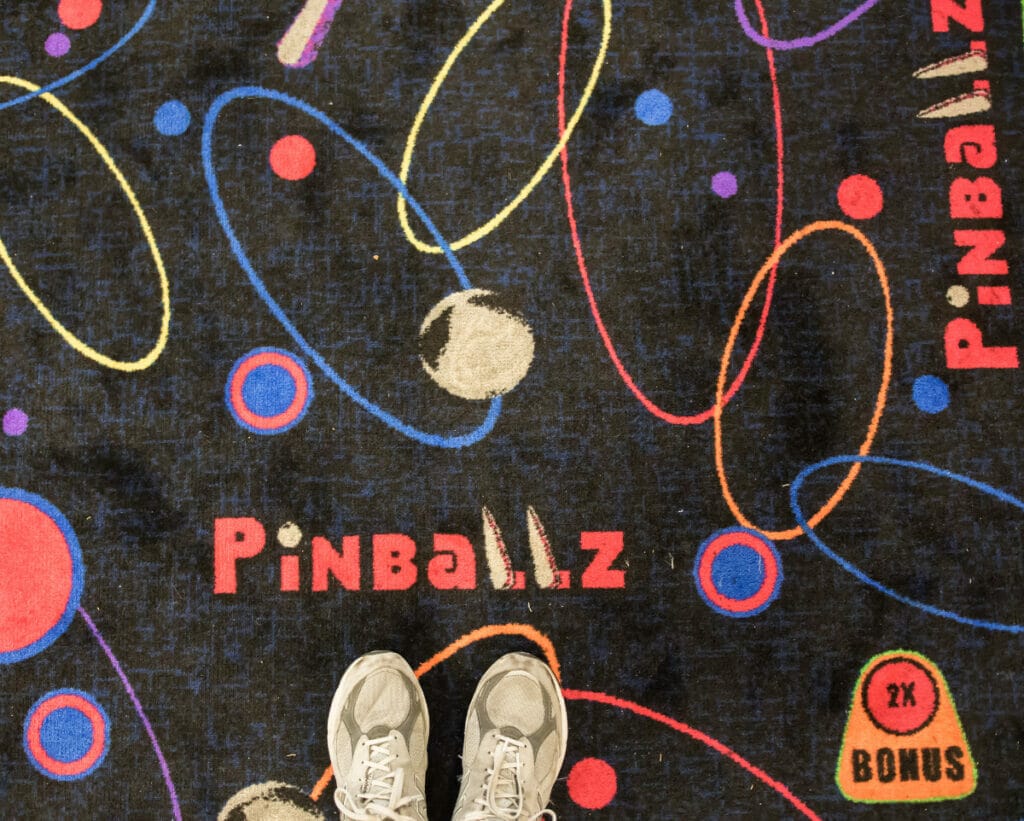 Game time!
Austin has some cool arcades that you and the family will want to check out!
The original Pinballz, in Austin, offers both classic and modern arcade games including a large selection of pinball machines!
Games, special events, music bingo, plus a Whiskey Bar equals a fun time for the whole family!
Cidercade is c-o-o-l!
$10 will get you unlimited play on over 150 arcade games!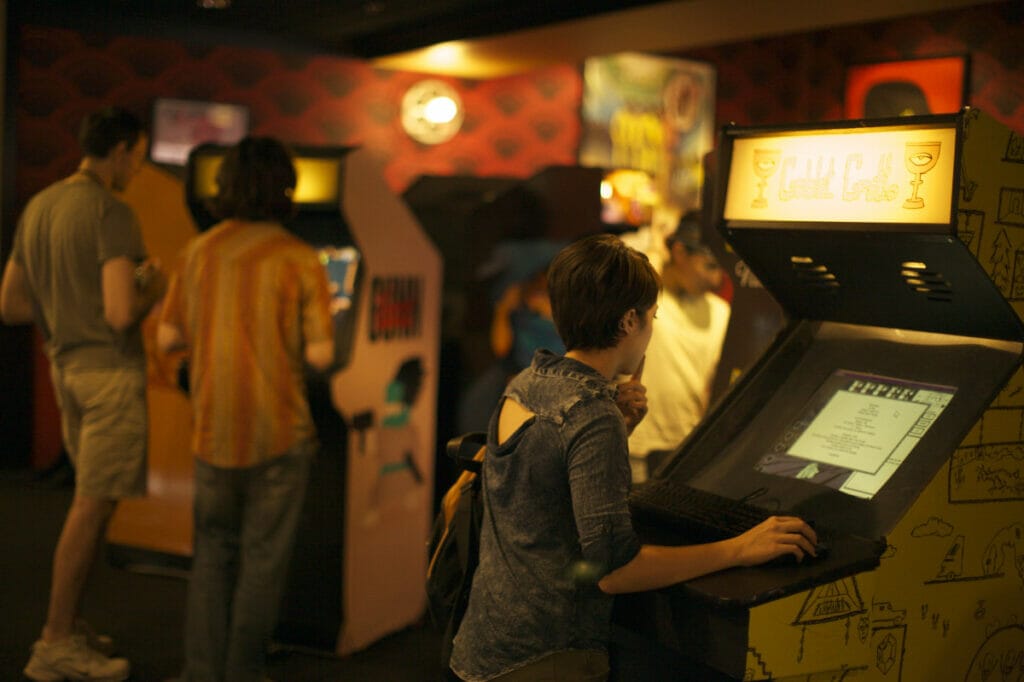 Order from their delectable menu of pizza, wings, salads, and desserts!
Cidercade also makes their own hard drinks.
Be sure to order a hard cider, hard kombucha, or a hard seltzer, after all, gaming works up a thirst!
37. Don't miss the Museum of the Weird!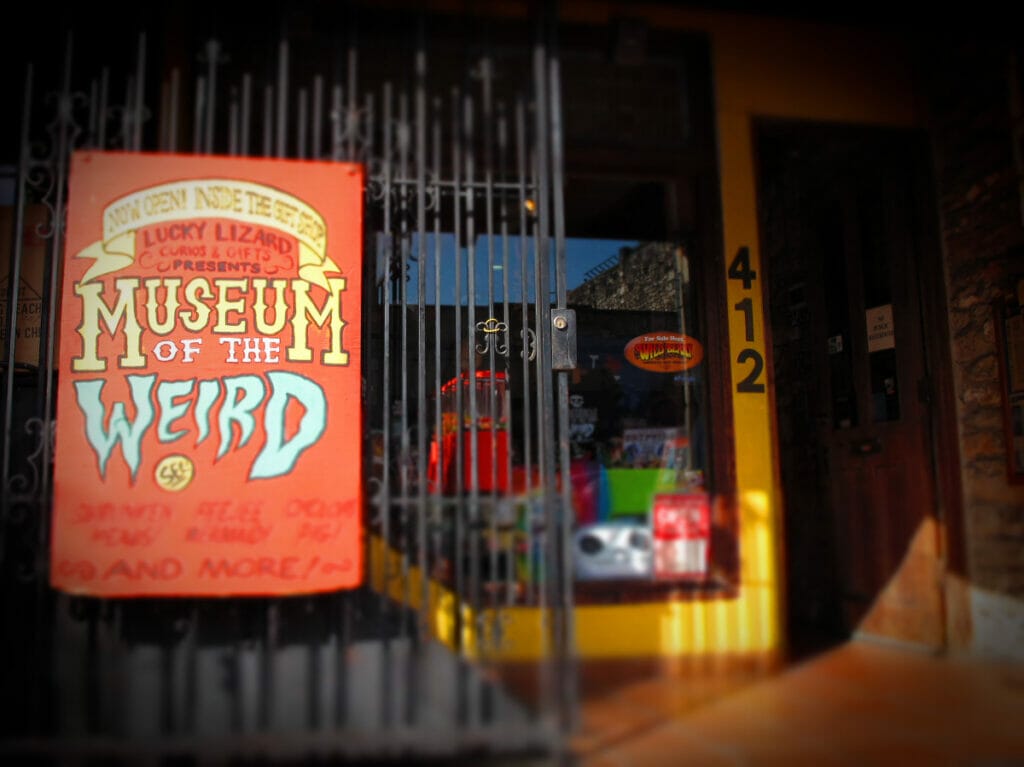 Go straight to the Museum of the Weird in downtown Austin.
Weird enthusiasts will discover some very unusual attractions including monsters, freaks of nature, mummies, shrunken heads, and ghosts!
Do you love a good conspiracy theory?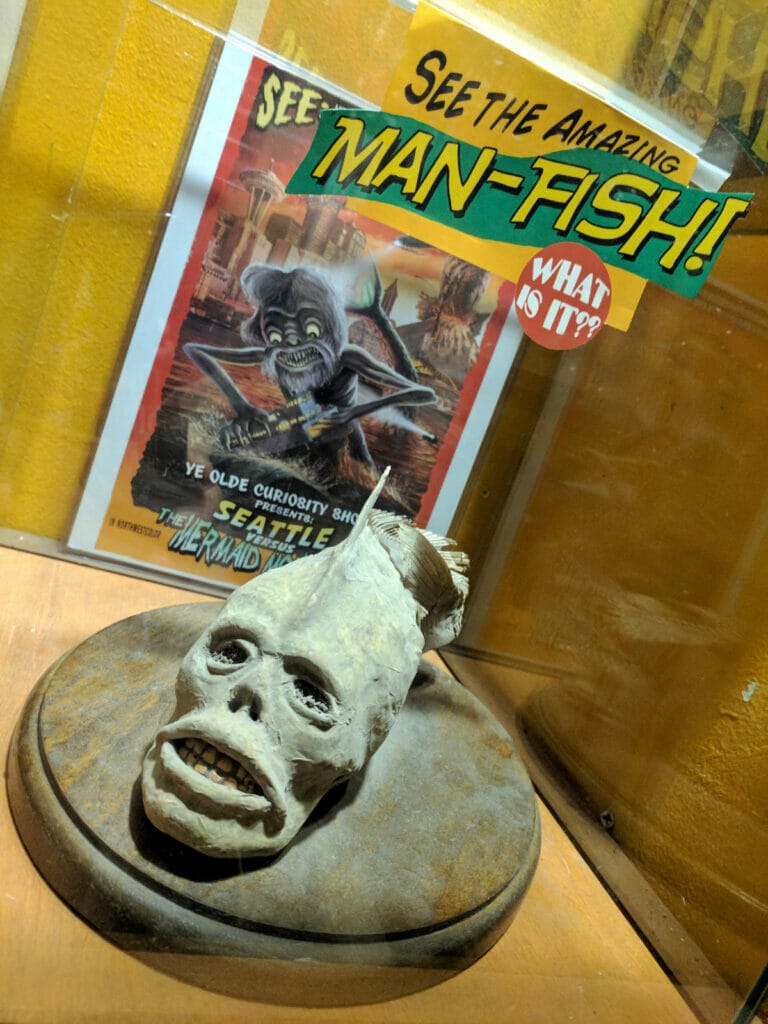 You will want to check out the conspiracy theories about UFO's, Bigfoot, and the world-famous Creature in Ice!
Exhibits of Hollywood horror and Sci-Fi movies will also fulfill your weird curiosity!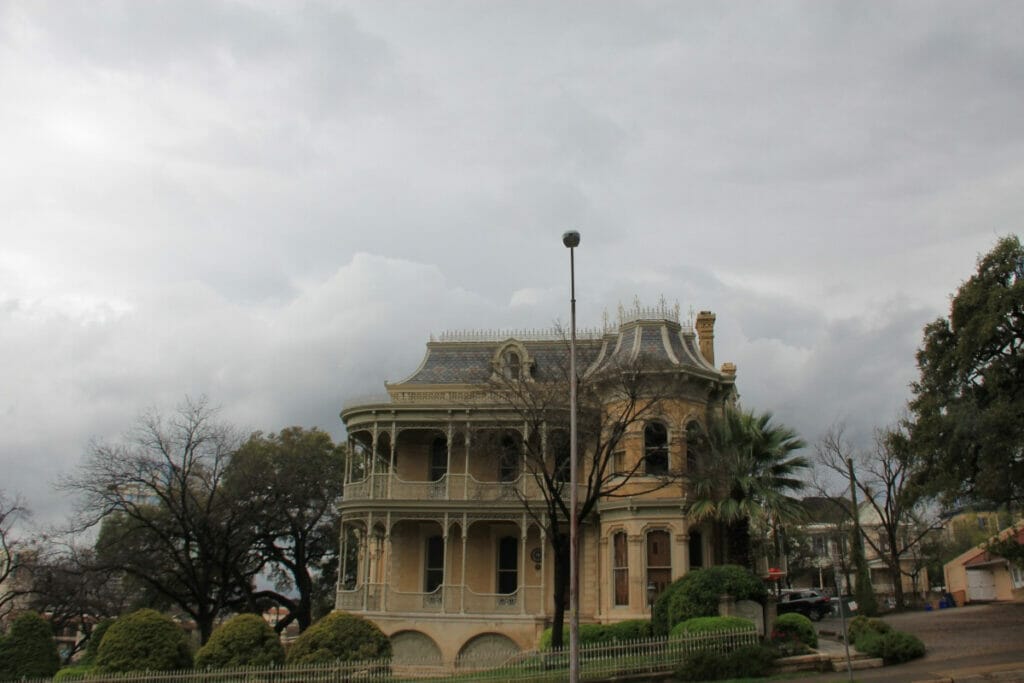 Take a stroll around the Bremond Block district and admire the late Victorian architecture of these 11 magnificent homes.
Can you conjure up an image of the lifestyle of the Bremond family members who built and lived in these ornate buildings?
Was it as romantic as it seems?
Although none of the houses are open to the public, you can still admire their ornate style as you walk around this historic area.
39. Check out a Local Plant Nursery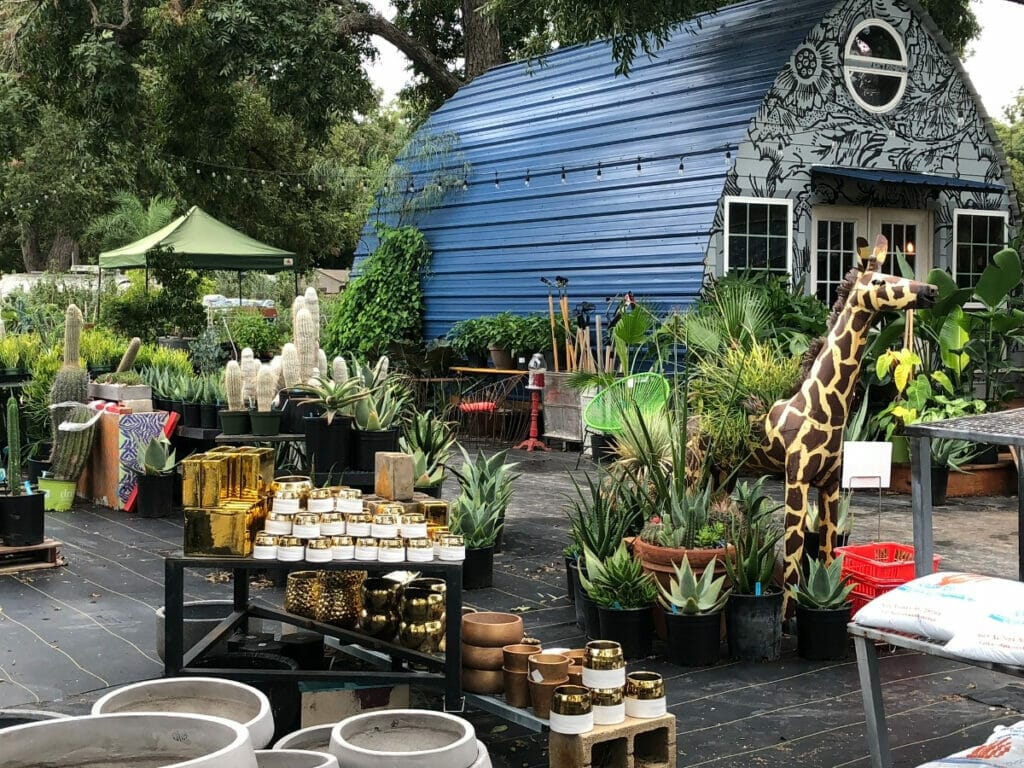 There's no lack of quirky plant nurseries in Austin, Texas.
Between East Austin Succulents, Tillery Street Plant Company, and The Great Outdoors, there is some exciting plant life that everyone can enjoy at the plant nurseries in Austin, Texas.
The best part is that these three greenhouses are very close to each other, so you can hit them all up within one afternoon!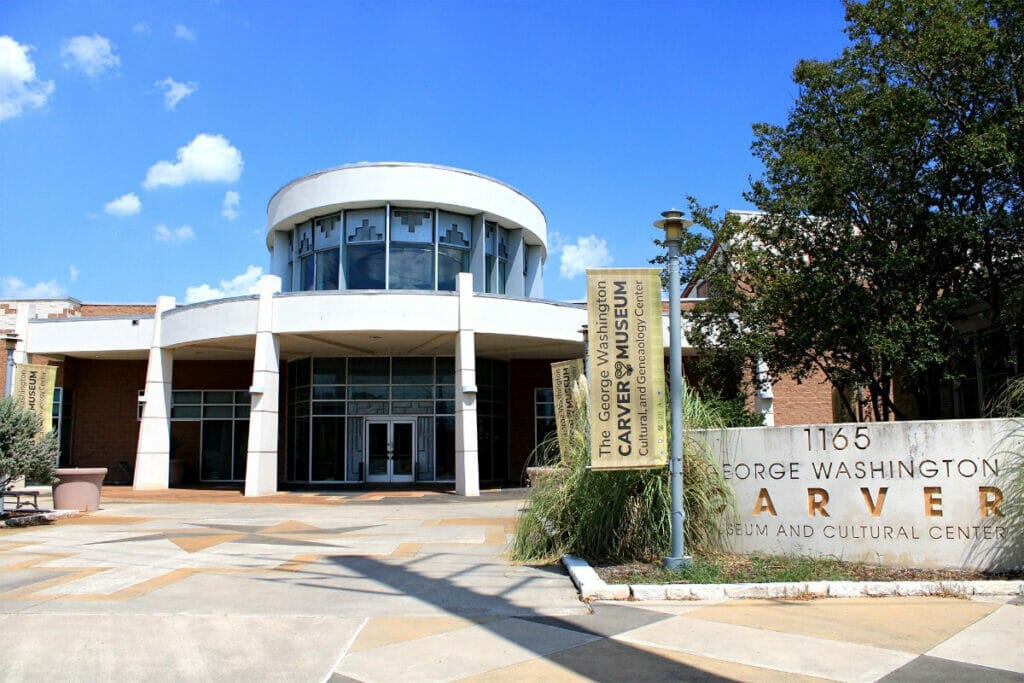 This outstanding museum celebrates the global contributions of African Americans.
Experience the personal stories and learn how they influenced local, national, and international events.
The Juneteenth Memorial Sculpture Monument presents a visual timeline of slavery to freedom.
For those researching their family history, there is a genealogy center.
Top tip: Self-guided audio tours are available on request. You will need to bring your own headphones.
41. Check Out the Farmer's Market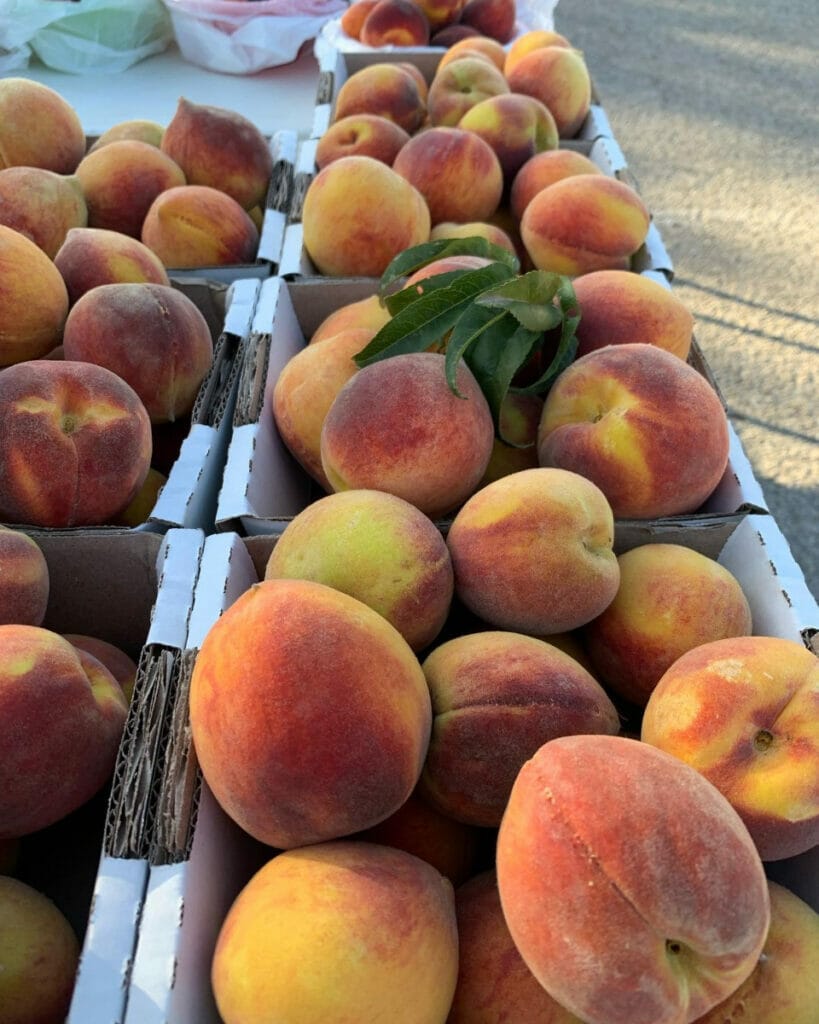 Everyone knows that no great city is complete without a farmer's market!
In the city of Austin, you'll find a plethora of exciting weekend markets to explore.
On Saturday mornings, you can head over to the Barton Creek Square Mall to shop through locally sourced produce and other goods at the Barton Creek Farmer's Market.
Sunday mornings are best spent at the Texas Farmer's Market at Mueller where you can score some fresh baked Texas treats and more!
42. Watch the Sunset atop Mount Bonnell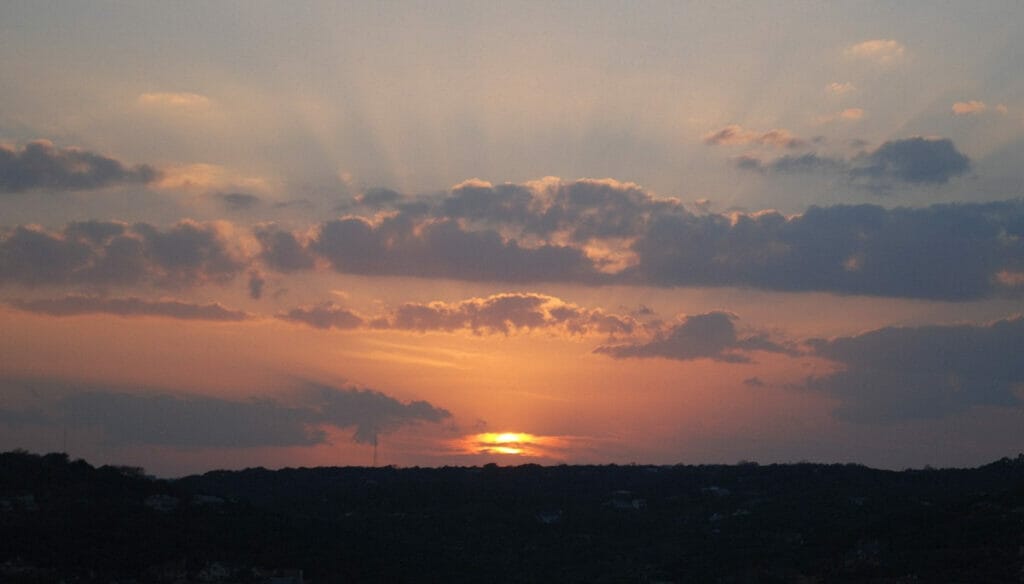 This stunning peak features some of the most gorgeous views of Austin.
All it takes to experience the panoramic views is a quick climb up the limestone staircase.
So pack up some snacks and embark on one of the best adventures that you'll find in Austin, Texas.
43. Attend the Strings in the Woods Musical Concert
Music and Nature, what could be better?
Strings In The Woods turns green spaces in Austin into a vibrant and acoustically pleasing venues.
Just RSVP to the event of your choosing.
The events begin with a nature walk accompanied by a solo violinist.
Each event ends with a spectacular concert at sunset highlighting a special guest artist.
Bring a picnic, blanket, or chairs while soaking it all in!
Go solo, bring a special someone, or bring the whole family to be immersed in music and nature.
44. Visit Inner Space Cavern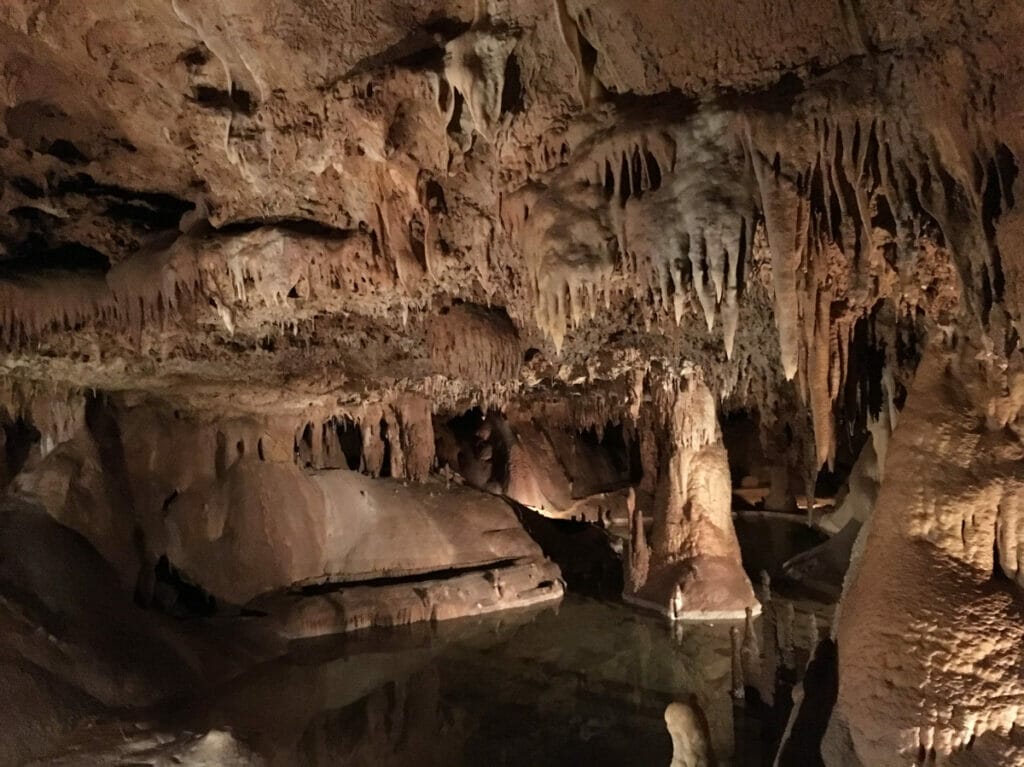 Travel just North of Austin and you will discover Inner Space Cavern!
This cavern was hidden for 10,000 years and was only discovered in 1963.
It is one of the best-preserved caves in Texas where you will see beautiful formations, prehistoric animal bones, and large rooms.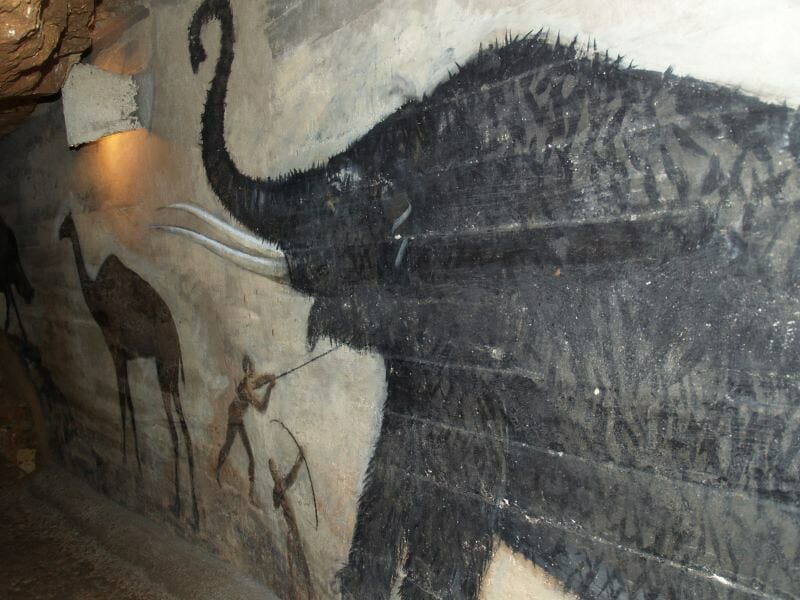 Outside the cave take the family on the newest attraction, the Saber Tooth Zip Ride!
Strap in and get ready to be hoisted 130 ft. in the air and return at 33 mph (Hang onto your hat)!
Take the kids on over to the mining trough and let them pan for treasure!
Discover gemstones and animal fossils in the unique experience.
Maybe they will strike it rich!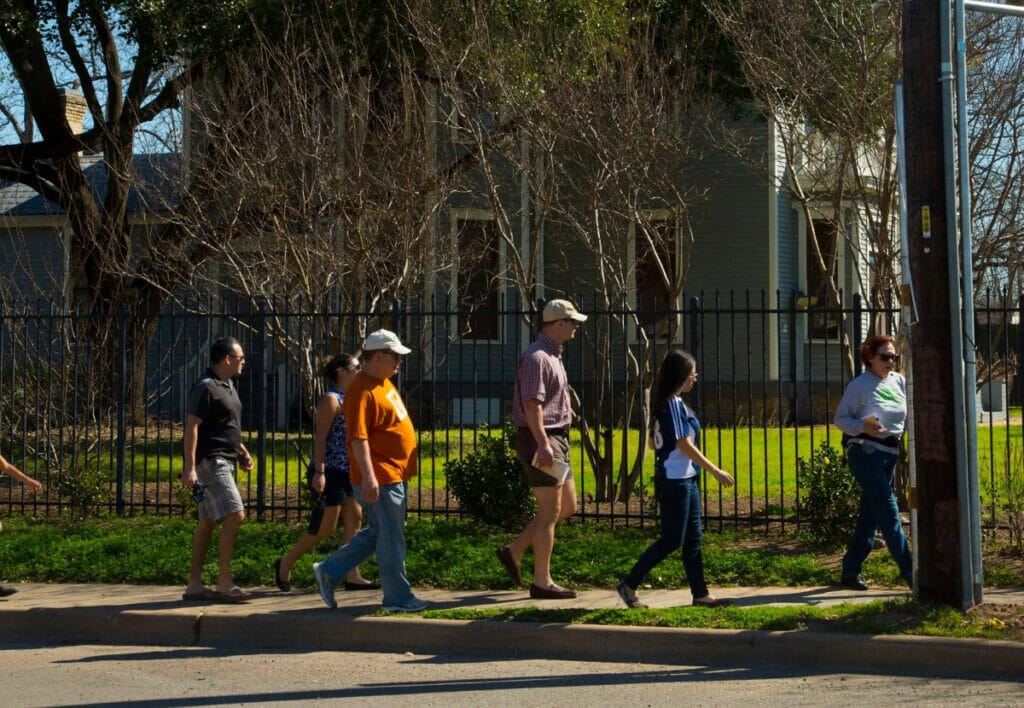 Take a walk through historic Austin locations and commemorate music legends on these 2 trails.
The East Cesar Chavez Neighborhood Tejano Healthy Walking Trail leads you to 24 locations on an almost 5-mile route
Some of the featured sites include The Happy Garden, where residents can rent a plot and help build community; LBJ's Oak Grove with it's 10 model homes designed to be affordable and energy efficient; and the Scoot Inn, which began life as a railroad saloon.
The Trail of Tejano Music Legends is 5.6 miles and is better enjoyed using some form of transport as not all sections are easily walkable.
The 5 sites on this trail celebrate Austin's Latino music legends from the 40s and 50s.
Before you go: Download the walking tour map and brochure from the Tejano Trails website.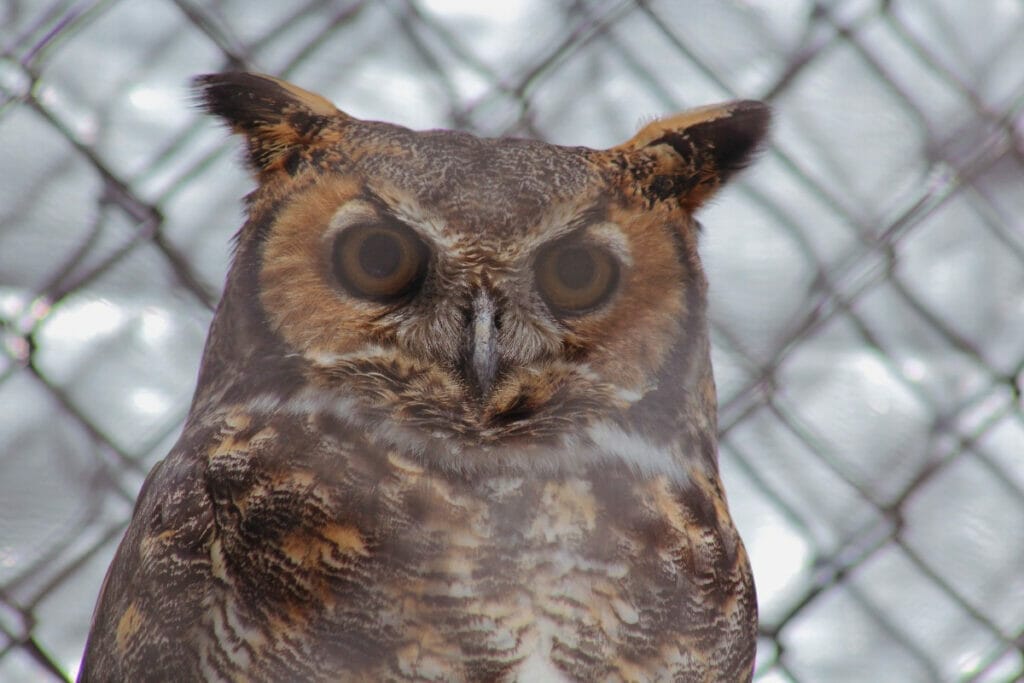 Dinosaurs, bees, pond life, public art.
Located in Zilker Park, the Austin Nature and Science Center is free for everyone to enjoy.
Appreciate the natural environment while learning through hands-on recreational experiences and exhibits.
Kids of all ages with find something to entertain, amuse and educate.
Don't miss: The human sundial. Tell the time with your body.
47. Try Out Axe Throwing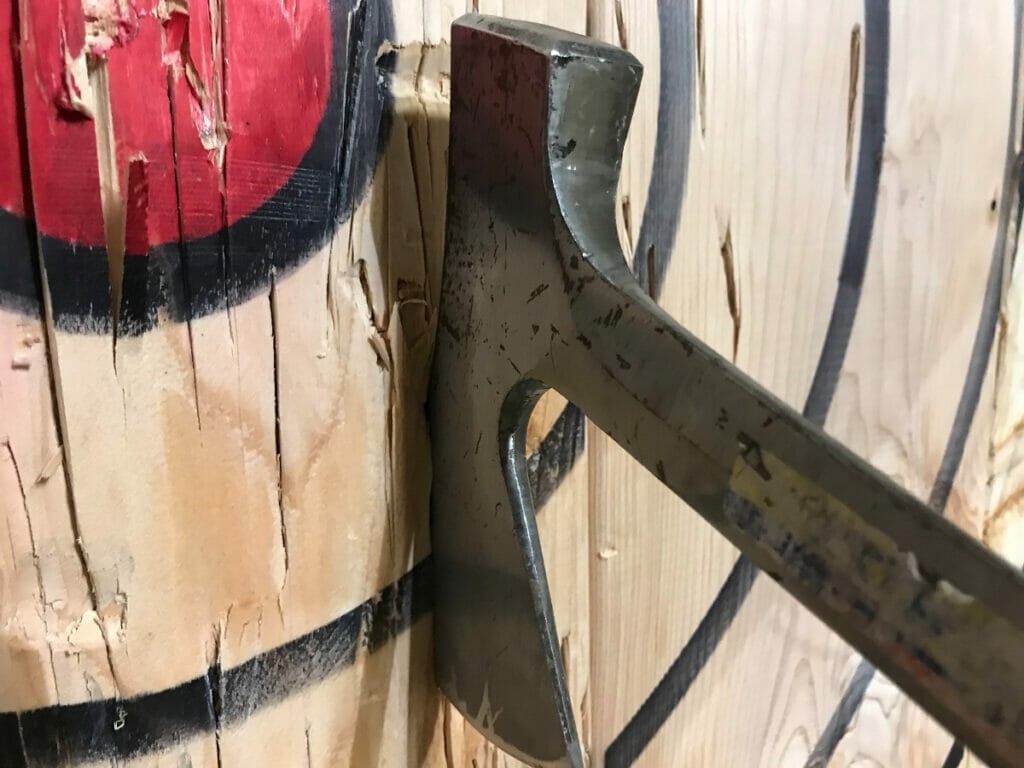 If you're looking for a thrilling adventure in Austin, try hitting up the local ax-throwing parlor.
One exciting location for throwing axes is Urban Axes in Austin, Texas.
This is a great way to relieve some stress and have fun while you're doing it.
If you are unsure about your ax-throwing abilities, don't worry!
Their onsite Axeperts are there to guide you if needed.
Pin for Later!