Austin, Texas is a vibrant city to visit year-round, with plenty of indoor things to do in Austin.
This city really has it all!
Music lovers can find a variety of musical genres in the "Live Musical Capital of the World."
Austin literally has more live music venues per person than anywhere else in the United States!
Art lovers can experience the passion behind the Austin Art scene!
Nature lovers can explore the beauty of Texas!
But let's be honest, sometimes the weather does not cooperate!
Austin can get pretty hot in the summer months!.
With temperatures in the 90's and high humidity, it can be too hot at times for some visitors.
Austin does have a rainy season as well which may impact some of the outdoor experiences.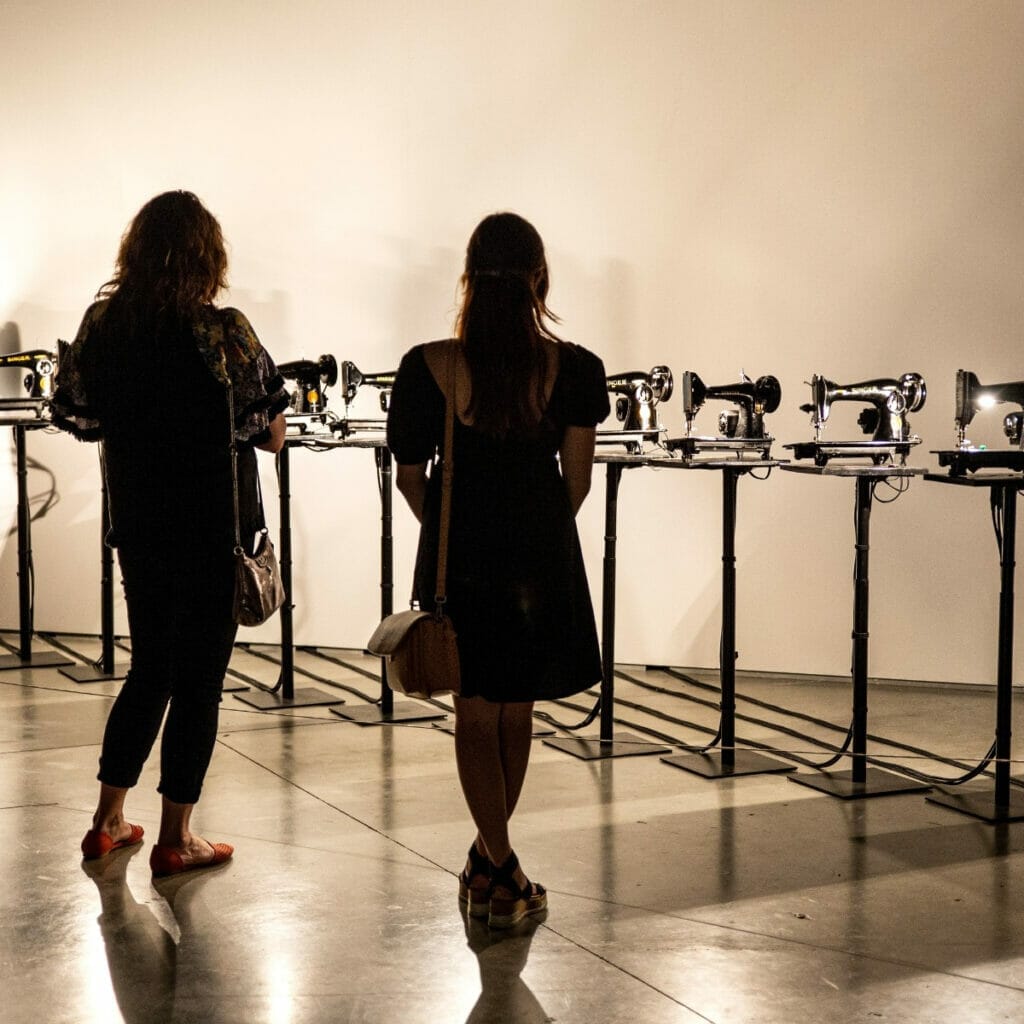 Don't worry travelers, Austin, Texas is the place to visit no matter the weather!
There are plenty of indoor things to do in Austin until the weather improves!
In this article, we will explore 19 of the best indoor things to do in Austin!
GET A

FREE

TEXAS GUIDEBOOK WITH LOCAL TIPS!
With 71 pages of helpful travel tips and the "best of" Texas lists, this is your ad-free key to your Texas trip.
Hey! Want more expert Austin guides? Check these out!
Okay, now everyone grab your favorite Austin print and let's get going!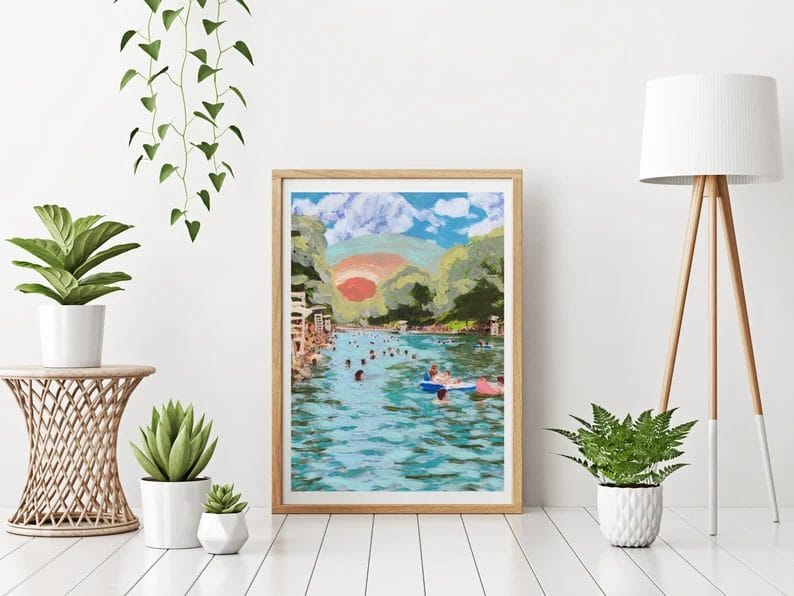 Austin's State Capitol Building is always a great place to start rain or shine!
Touring this historical building that is rich in architecture is one of the best things to do inside in Austin!
This enriching experience will take you inside the once tallest capitol building in the nation.
This absolutely gorgeous building can be visited in many ways.
Take a guided group tour, a Segway tour, or a self-guided tour.
You can participate in a free self-guided Scavenger Hunt for an even more exceptional experience!
Simply grab a Scavenger Hunt list in the lobby.
Each item on the list will help you learn even more about Texas history and the Capitol Building!
Take your list to the Visitor's Center to get it stamped once completed and you have an instant souvenir!
If you are looking for things to do on a rainy day in Austin, then go to the movies.
Austin, Texas has several theaters to choose from, but you are sure to enjoy the Violet Crown.
The Violet Crown is not simply a business, but a real member of the community!
Not only will you get to enjoy timeless classics or new releases, you will be supporting the Violet Crown's community efforts.
The Violet Crown partners with community to provide space for public entertainment, opportunities for local vendors, and other community partnerships.
All while bringing you a cinematic experience with delicious snacks and drinks in a clean and safe environment.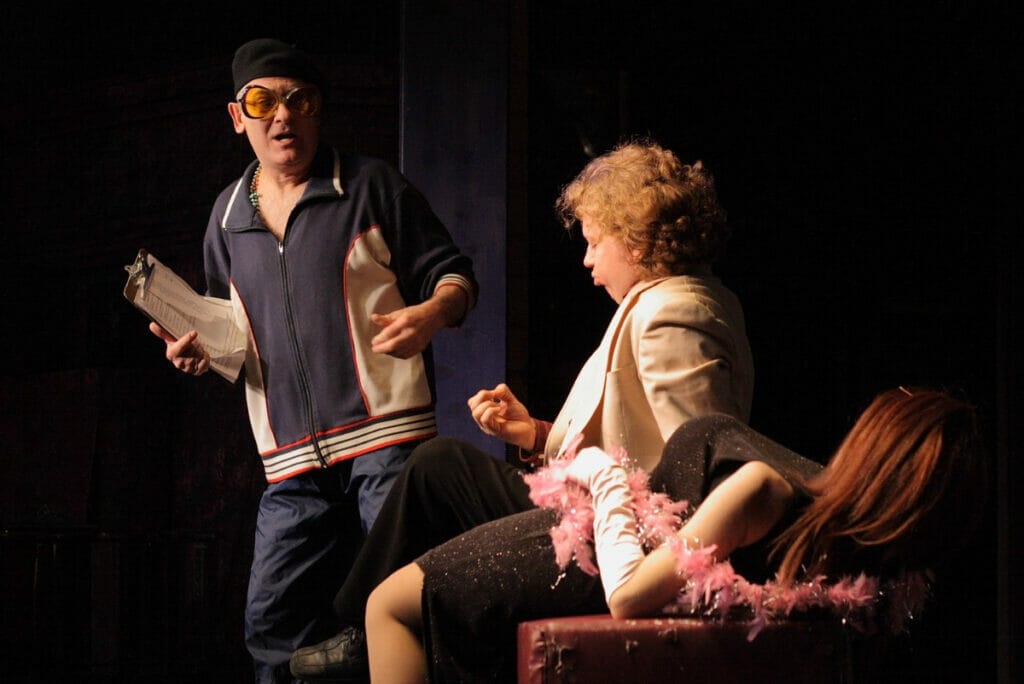 If you are looking for fun things to do indoors in Austin, then look no further than Esther's Follies!
This indoor venue is a modern-day vaudeville revue mixed with magic, music, and political and pop culture comedy.
Think of it as Texas's version of Saturday Night Live.
Laugh it up as the political humor skewers both political parties highlighting the absurdities in politics and pop culture.
Food, like popcorn, candy, tacos, burritos, and quesadillas, are available at the venue.
A full bar is also available in the Courtyard.
Rain or shine Esther's Follies is one of the most fun things to do in Austin indoors!
Maybe it is raining.
Maybe you are looking for indoor things to do in Austin.
Maybe you are a movie lover.
The Paramount Theater is a movie lovers' gem!
The theater has been showing classic films for 48 years.
The theater shows the old tried and true classics as well as some new classics.
Comedy lovers will also want to find a seat at the Paramount Theater.
The Moontower at the theatre brings laughter to Austin all year long.
From scheduled comedians to a full-blown annual festival, you will want to check out its lineup!
When looking for things to do indoors in Austin, The Goodnight is your answer!
The Goodnight strives to balance regal, revelry, and refinement to embody a night of good fun.
You can try your skill, luck, and talent at the vintage bowling lanes, billiard tables, the mechanical bull, ping pong tables, hoops, hockey, skee ball lanes, shuffleboard, Zoltar fortune telling, or Karaoke.
This unique entertainment space includes a dining room, two elevated lounges, a private banquet hall, and a pet-friendly patio.
A fun time is to be had by all no matter the weather outside.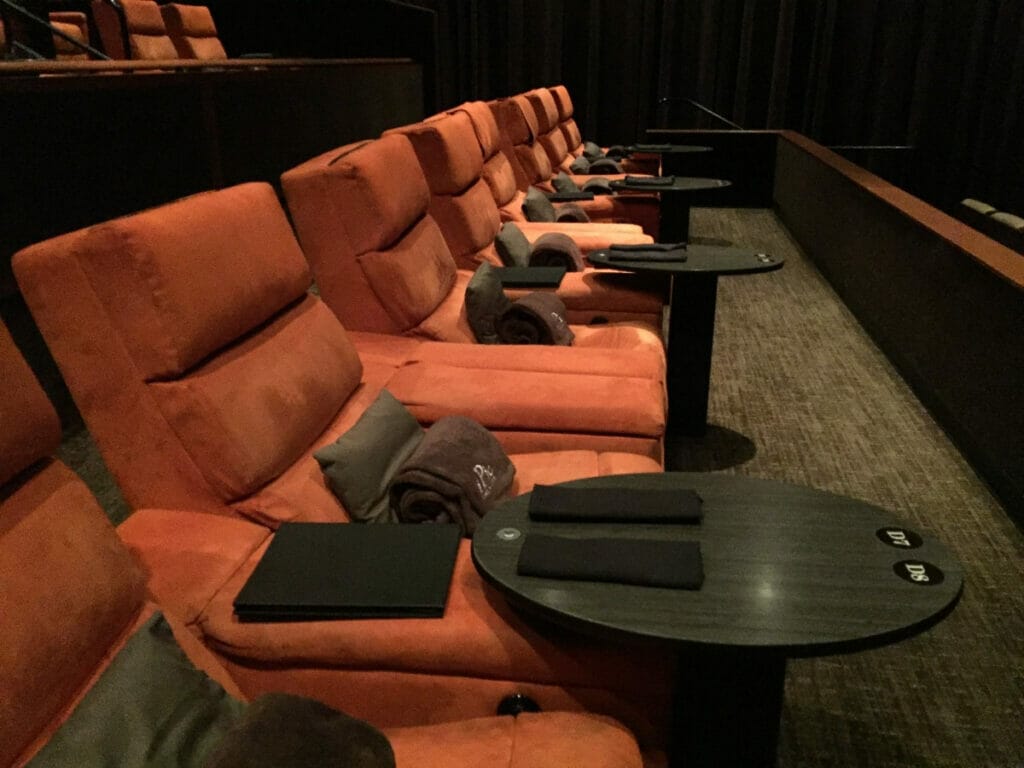 Going to the movies is always one of the best rainy-day activities!
Austin has many theaters to choose from but be sure to check out the iPic Theater.
The iPic gives movie goers an unforgettable movie viewing experience of both new and flashback movies.
Experience premium dining and enjoy the latest films all while reclining in your choice of custom designed pods.
Servers, who are quiet as a ninja, will offer you a theater chef-driven menu as well as offer a blanket for your comfort.
They do have mixology offerings, but you do not need to partake if that is not your thing!
All of this service is available at the push of a button.
Lounge and bar spaces are available for shooting a round of pool before or after the movie.
Be sure to take your credit card when you go because it is a cashless business.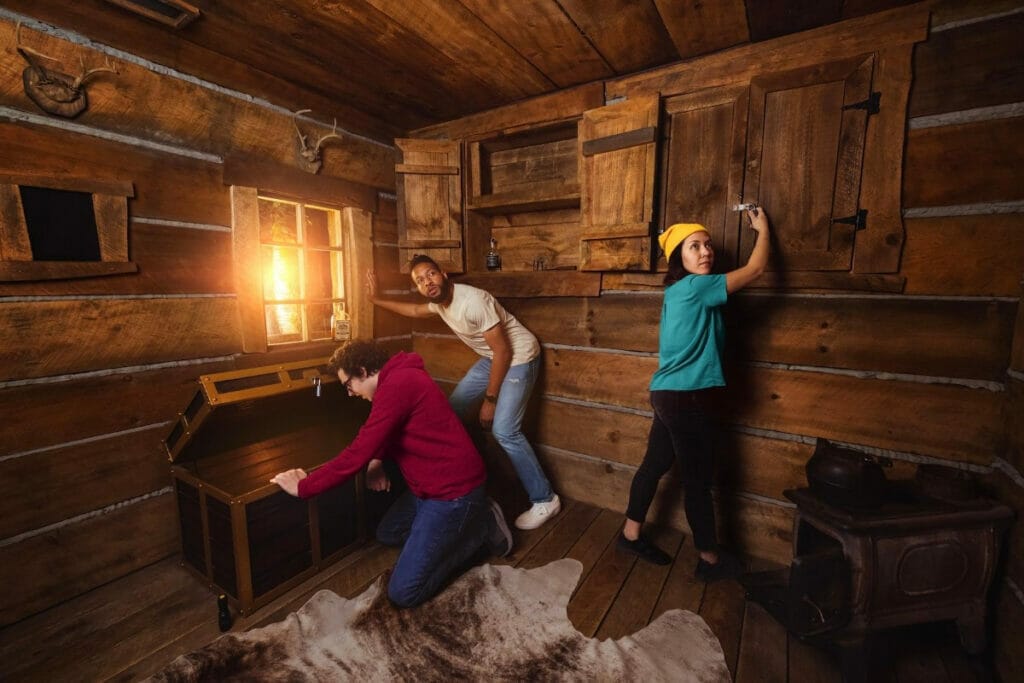 Escape rooms are tons of fun!
The Escape Game in Austin, TX will provide you with a unique experience you won't want to miss.
The Escape game goes through an extensive process to make their escape rooms unique.
With a collaboration between scenic artists, engineers, tech experts, carpenters, and story tellers your adventure is brought to life.
The Escape Game offers 5 different amazing Escape Room themes for you to choose from: Prison Break, The Heist, Gold Rush, Playground, and Classified.
There are different levels of difficulty to accommodate the novice to the expert.
The Escape Game is a great rainy-day activity or a planned team building experience accommodating large groups with 7-12 in each group depending on the themed room.
Either way it is just plain fun!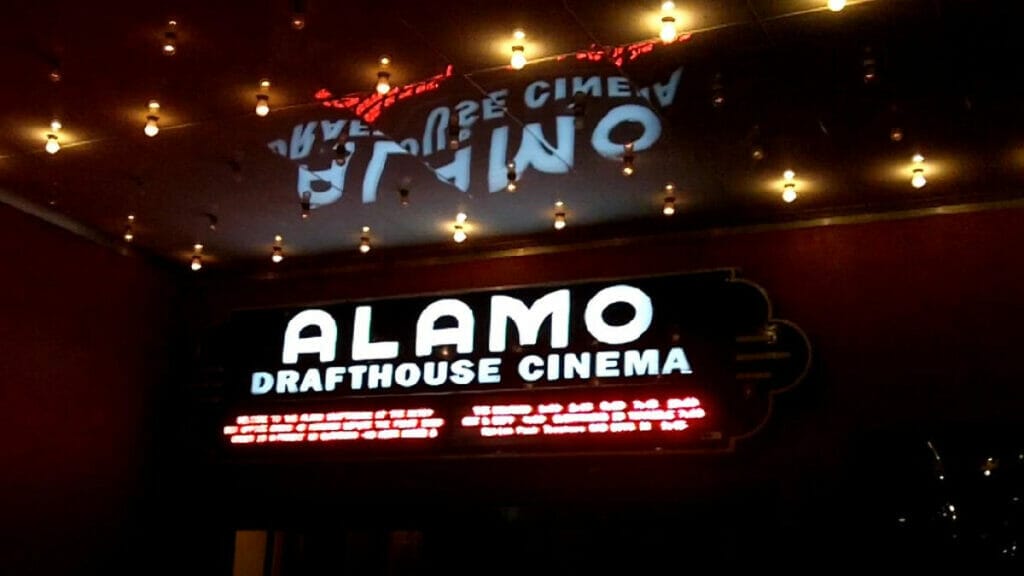 We know that going to the movies is one of the best indoor activities in Austin, TX.
The Alamo Drafthouse Cinema works to set themselves apart for your cinematic experience!
They have been providing movie lovers "good food, good beer, and good film" for over two decades.
The Alamo Drafthouse Cinema works hard to set themselves apart.
Everyone from management to kitchen staff are passionate about film.
Passion for the obscure foreign film to the current blockbuster is shared by all.
This kind of movie passion translates in all areas of your experience.
Whether it is an interactive movie party before a timeless classic, or chef inspired menu paired to a particular film you will be immersed in the cinematic experience.
Servers will bring you locally sourced menu items, specialty movie paired items, or beer from the best local breweries right to your seat.
The movie presentation is very important at the Alamo Drafthouse Cinema.
It works hard to make sure every film looks and sounds the best it can.
For this reason, The Alamo Drafthouse trains and maintains a team of projectionists to keep up with film technology.
To maintain presentation integrity and respect for all guests, the Alamo Drafthouse does have a code of conduct which includes all children under 18 must be accompanied by an adult to ensure viewing pleasure for all.
So whether it's the rain or heat or you are just looking for fun indoor stuff to do in Austin, head straight to the Alamo Drafthouse Cinema.
9. Visit an Arcade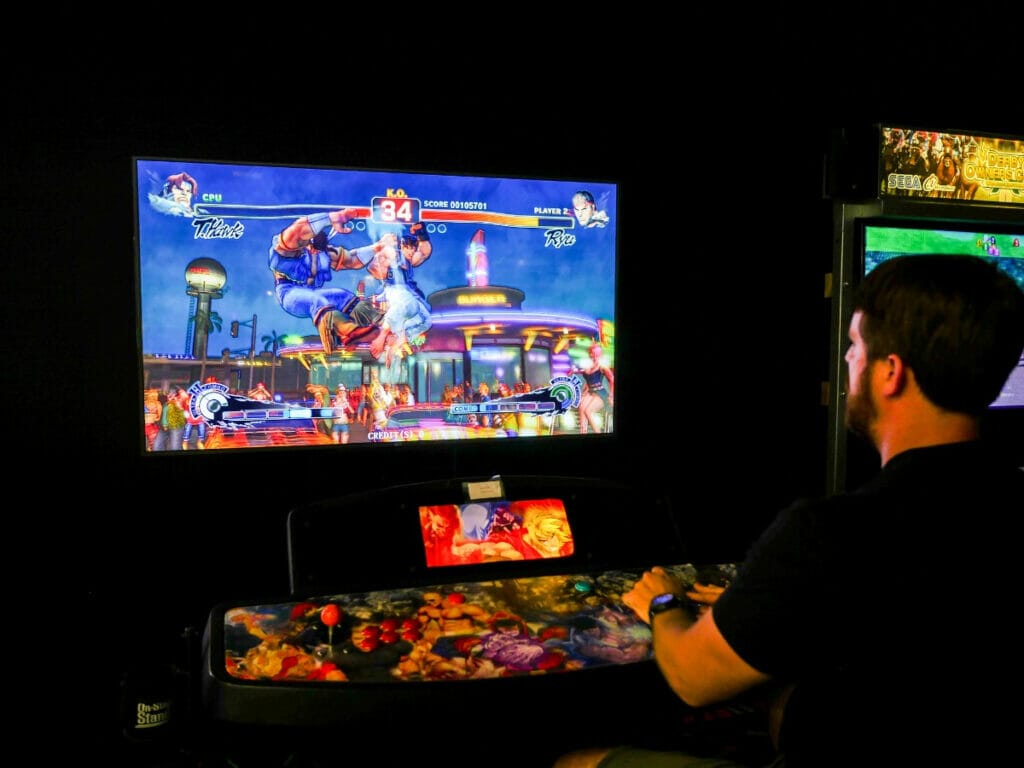 Need to cool off from the heat?
Need to get out of the rain?
Looking for something fun?
Game time!
Austin has some cool arcades that you and the family will want to check out.
The original Pinballz, in Austin, offers both classic and modern arcade games including a large selection of pinball machines.
Games, special events, music bingo, plus a Whiskey Bar equals a fun time for the whole family.
Cidercade is c-o-o-l!
$10 will get you unlimited play on over 150 arcade games.
Order from their delectable menu of pizza, wings, salads, and desserts.
Cidercade also makes their own hard drinks.
Be sure to order a hard cider, hard kombucha, or a hard seltzer, after all, gaming works up a thirst.
Are you looking for an indoor Austin attraction that is an intellectual journey?
The Harry Ransom Center located at the University of Texas in Austin is the intellectual experience you are looking for.
This FREE Center is an archive, library, and a museum.
While there, check out the many collections and exhibitions of literature, photography, art, film, and the performing arts.
You won't want to miss viewing the Gutenberg Bible (1 of only 20 copies in the world)!
Your intellectual self will love seeing the earliest known photograph, unpublished notes of Albert Einstein, E.E. Cummings wooden paint box, and original works by Frida Kahlo.
The Harry Ransom Center is an indoor hidden gem in Austin for curious minds!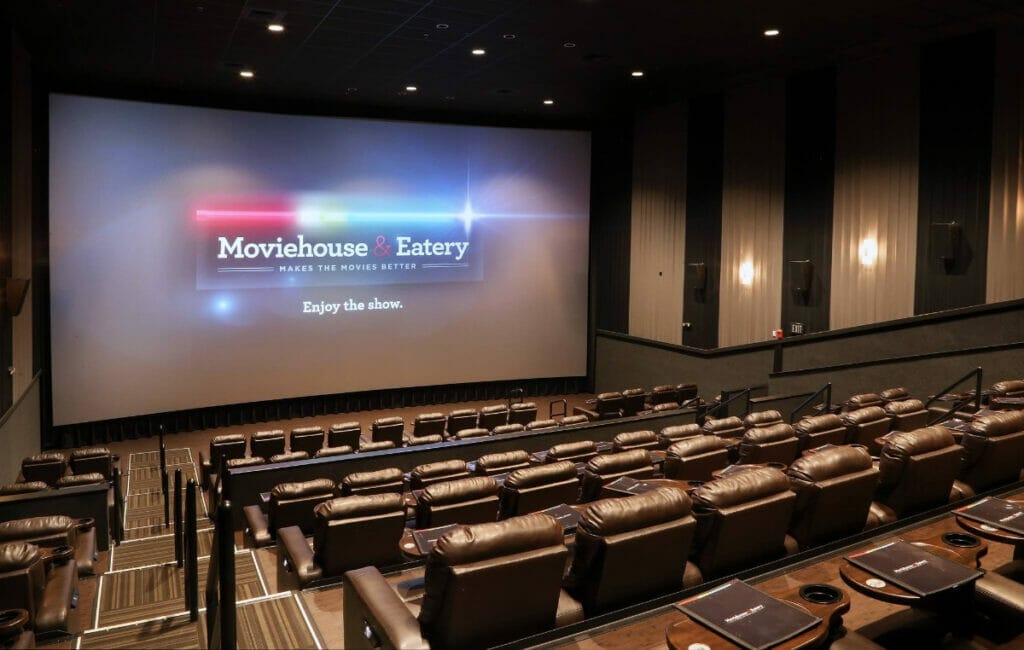 There is no shortage of indoor activities in Austin, TX and there is no shortage of movie theaters.
Moviehouse & Eatery has two locations in Austin for you check out.
One offers eleven dine-in theaters and the other offers ten.
Both dine-in theaters are complete with plush recliners and waitstaff to enhance your movie-going experience.
They both offer a full-service bar to gather before and after the show.
Movie, luxury, dinner, and drinks equals a great experience rain or shine.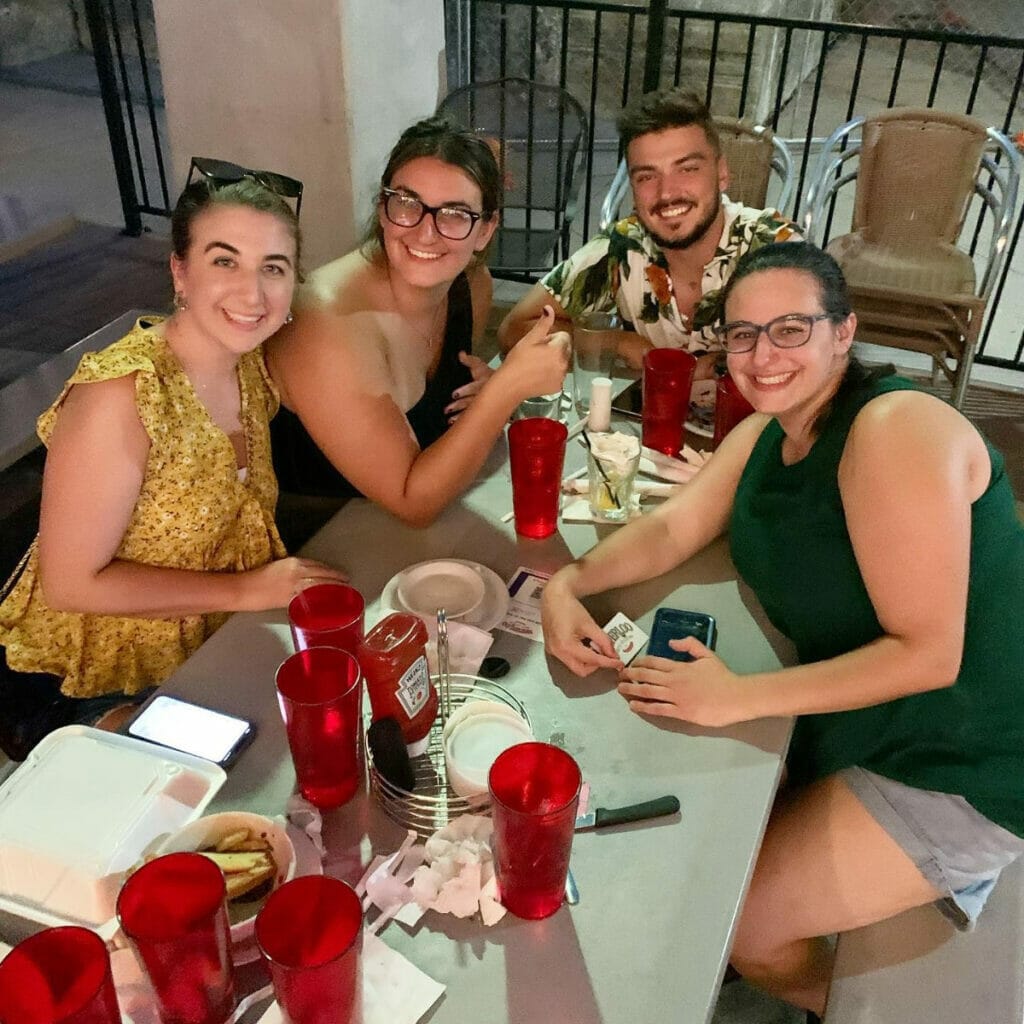 If you are a lover of trivia, then Get It Gals Trivia is for you.
These Gals offer both public and private trivia experiences in a variety of indoor venues .
Check out their online public calendar to see the many trivia themes and locations located throughout Austin!
Get It Gals Trivia also offers Muzingo nights.
Think of it as Name That Tune meets BINGO!
Your group will be singing and dancing along at Muzingo.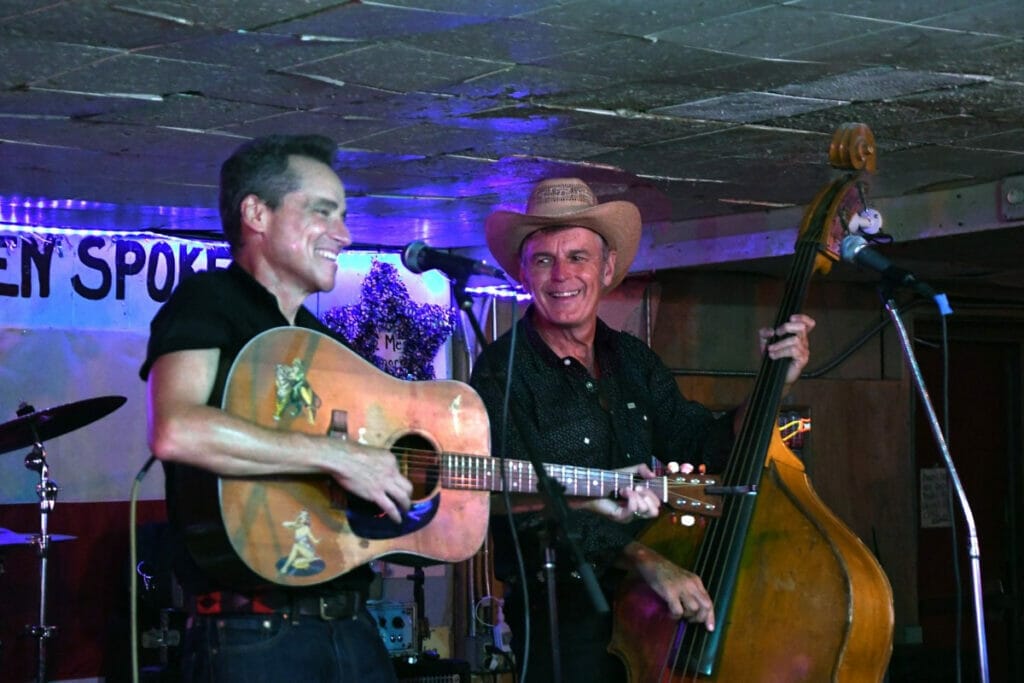 When looking for indoor things to do in Austin, look no further than The Broken Spoke!
The Broken Spoke is the real deal when it comes to authentic Texas music and dancing.
It has been voted the "Best Dancehall in Texas."
The Broken Spoke is a staple in Austin, Texas history that you need to experience.
The doors open at 4:00, but the music and dancing can take you late in the night.
The Broken Spoke is not a trendy new venue, in fact, it is proud of its long and rich history serving Austin since 1964.
The Broken Spoke has a prestigious guest book of patrons.
Presidents, Governors, the Queen's entourage, and mega stars from all genres of entertainment have all visited The Broken Spoke.
14. Speakeasy
Speakeasy is calling your name!
Get ready to be transported back to the roaring 1920's for a comfortable and classy atmosphere of a Speakeasy.
Speakeasies once operated illegally after saloons were being shut down due to prohibition.
They would often operate in basements of abandoned buildings where you would need a password, secret knock, or membership to enter.
This Speakeasy in Austin is composed of three levels, two of which are indoors: the Music Lounge, the Bowling Mezzanine/ Kabaret Room, and the rooftop lounge, Terrace59!
The Music Lounge will give you that 1920's vibe as you listen to local Austin musicians, sit at candlelit tables, or dance your heart out on the spacious dance floor.
The Bowling Mezzanine is a unique lounge with antique couches, a bar, and two vintage bowling lanes that all overlook the main music stage.
How cool is that?
The Kabaret Room continues your time transport to the prohibition era of the 1920's.
This lounge area offers a pool table, stage, bar, and 1920's furniture to make you comfortable in the 20's.
Another level you will want to discover on your 1920's journey is the rooftop.
Terrace59 will not disappoint you with romantic views of Austin's downtown skyline!
Lighted palm trees, a full-service bar, and the hippest music will make you feel chic and elegant.
If all this wasn't enough to convince to go to the Speakeasy, then maybe it's ghost stories will.
That's right, the Speakeasy is a registered part of the Haunted Austin Tour.
The building burned down back in 1916, killing 3 people.
Several people have claimed to see an apparition and hear footsteps and slamming doors.
Speakeasy's atmosphere, food, drinks, dancing, and ghostly history has been attracting guests including a long list of huge celebrities from A to Z!
Come add your name to that legendary list of guests!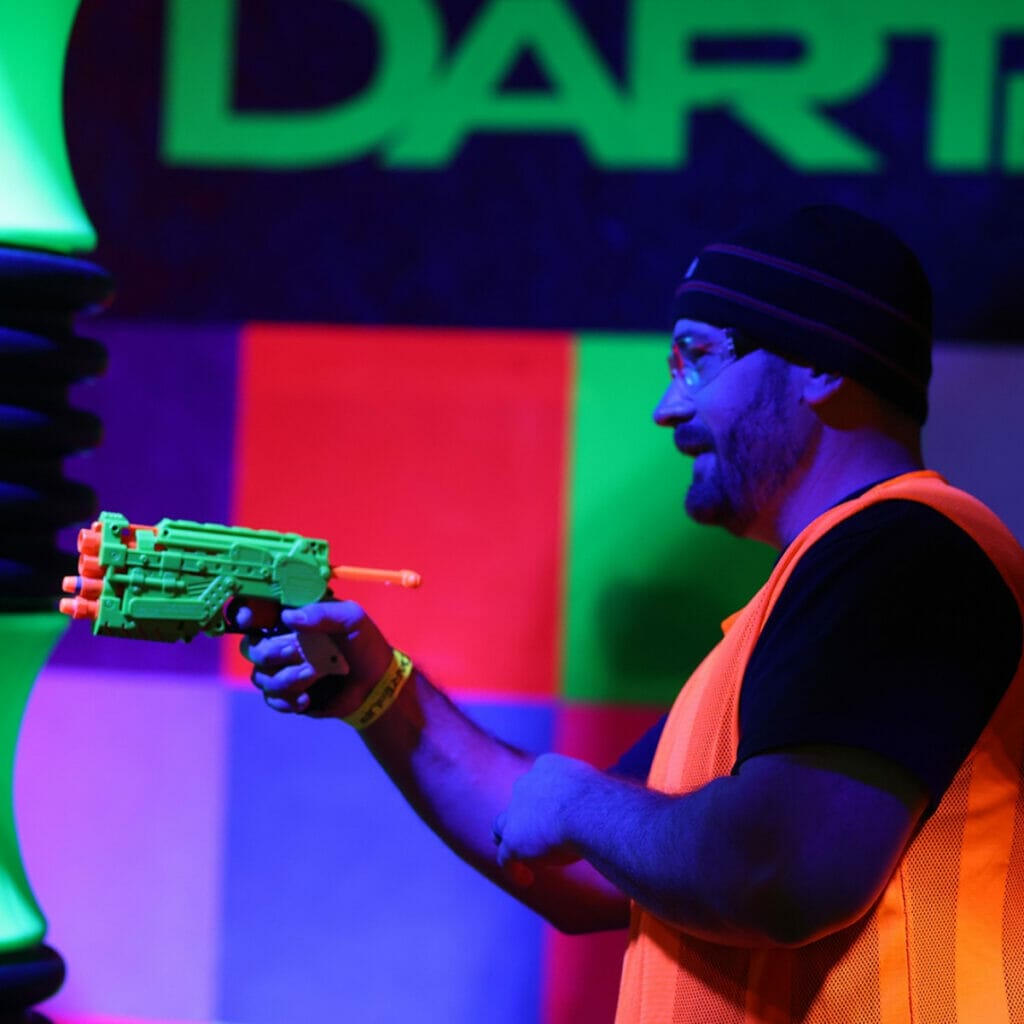 The indoor fun just never ends in Austin.
Take your kids or your big kid self to Dart'em Up!
Dart'em up is Austin's first indoor Foam Dart Sports Arena.
With an arsenal full of Nerf blasters, you will battle in this fun and competitive atmosphere.
Grab your family and friends or come alone.
You will have a blast as you hold, load, and shoot a Nerf blaster.
Games are organized chaos with trained referees and music.
The kid in you will also love playing in Dart'em Up's Arcade.
Saturday nights offer an adult only experience called "The Dart After Dark."
This includes unlimited Nerf Battles, Glow Dodgeball, Arcade Game Play, and a concession stand fully stocked with snacks, beer, and wine!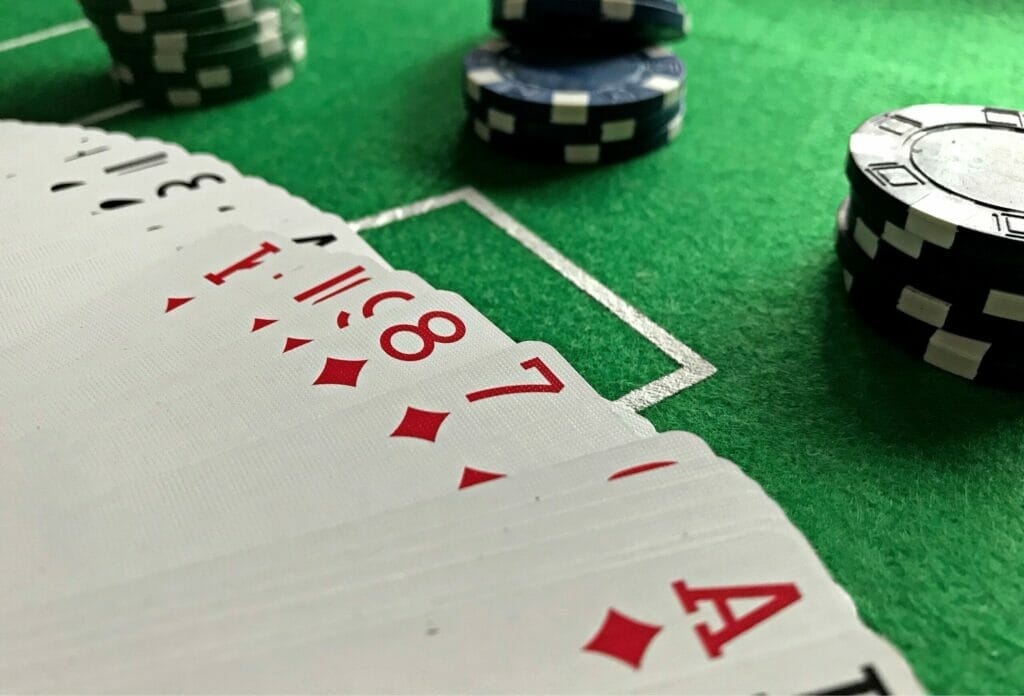 Since you are in Texas, some great indoor activities in Austin are, of course, POKER!
Shuffle 512 provides the best, safe, and legal Poker Room experience.
Beginners to High Rollers can get in the action anytime with tournaments and cash game play.
Check out their tournament calendar or Facebook page for up-to-date information.
This private club operates within the state's card room rules and tournaments have a flat fee and no hourly rates.
Shuffle 512 specializes in Texas Hold'em, Pot Limit Omaha, and Big O.
This Poker House has a state-of-the-art security system to maintain game integrity as well as armed security.
Security can also provide you a personal escort to your vehicle when you are done.
Complimentary water and coffee are available, and guests are free to bring their own food and beer.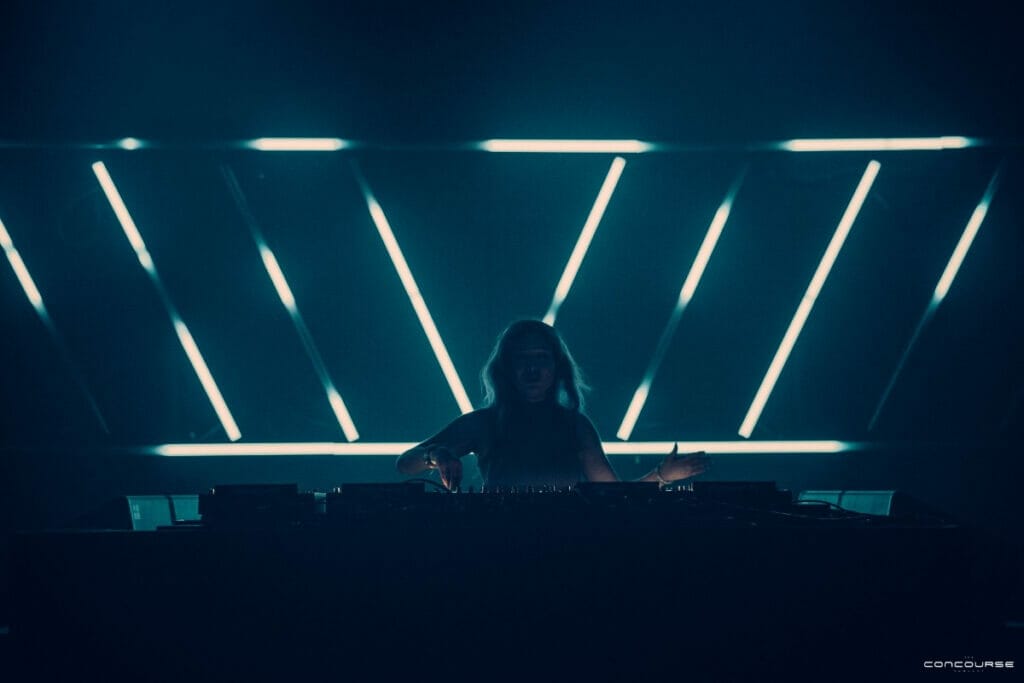 The Concourse Project offers a 15,000 square foot indoor main event hall for a night of world class entertainment!
This special music and special event venue is located by the South terminal of the Austin, Texas airport.
Check out the online calendar for the line up of the finest electronic dance music, live bands, art, and more.
No outside food or drinks are permitted, and you must be 18 or older to enjoy this warehouse turned amazing indoor event venue!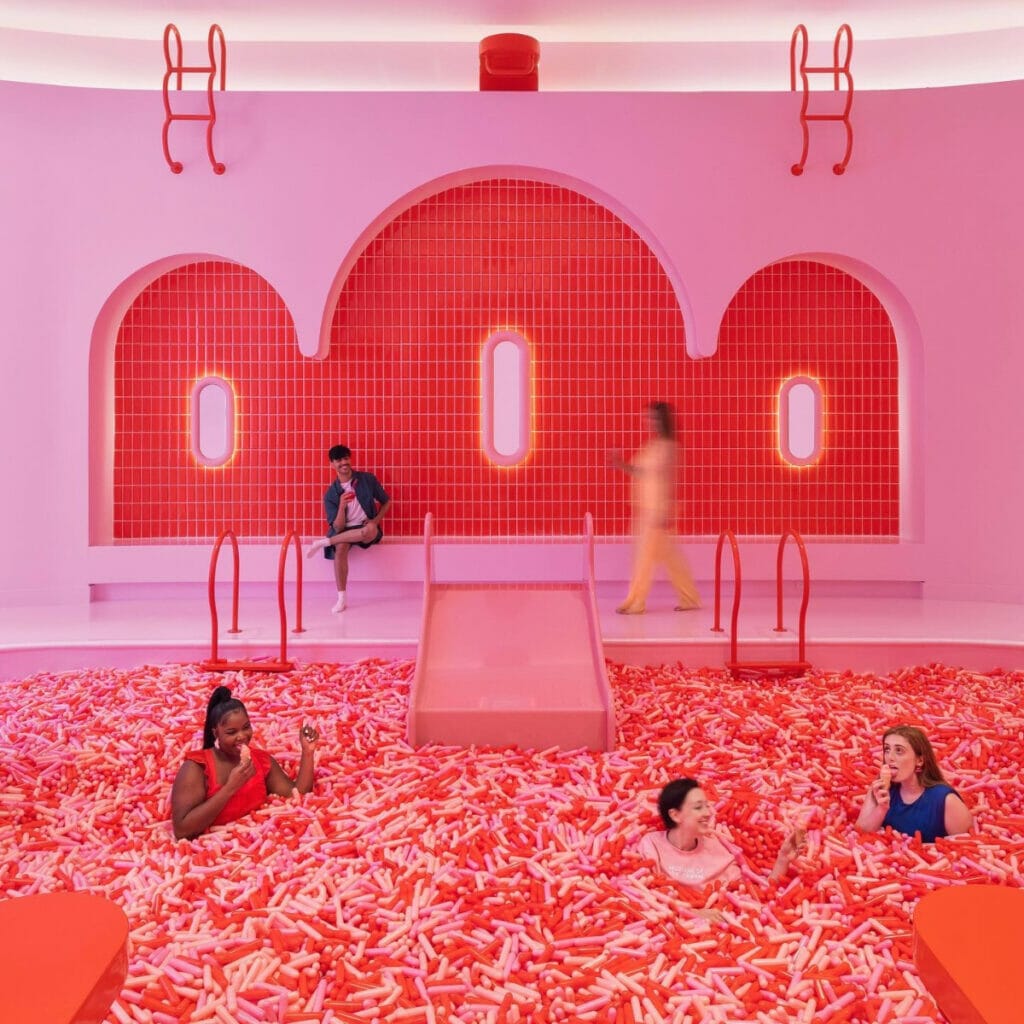 Did someone say Ice Cream?
That's right!
This indoor museum is calling your name.
Who wouldn't want to go to the largest playground filled with unlimited ice cream?!
You will learn about the history of ice cream across 12 multi-sensory installations while fulfilling your wildest ice cream dreams!
Ride on an animal cookie, explore a jungle filled with thousands of bananas, or take a dip in a pool filled with millions of sprinkles.
There is free admission, and the Museum of Ice Cream is open to the public.
Enjoy as many ice cream treats as you want in 5 different forms.
Scoops, cups, waffle cones, milkshakes, sundaes, as well as craft cocktails and boozy shakes of our signature flavors are all on the menu!
This just may become your favorite museum of all time.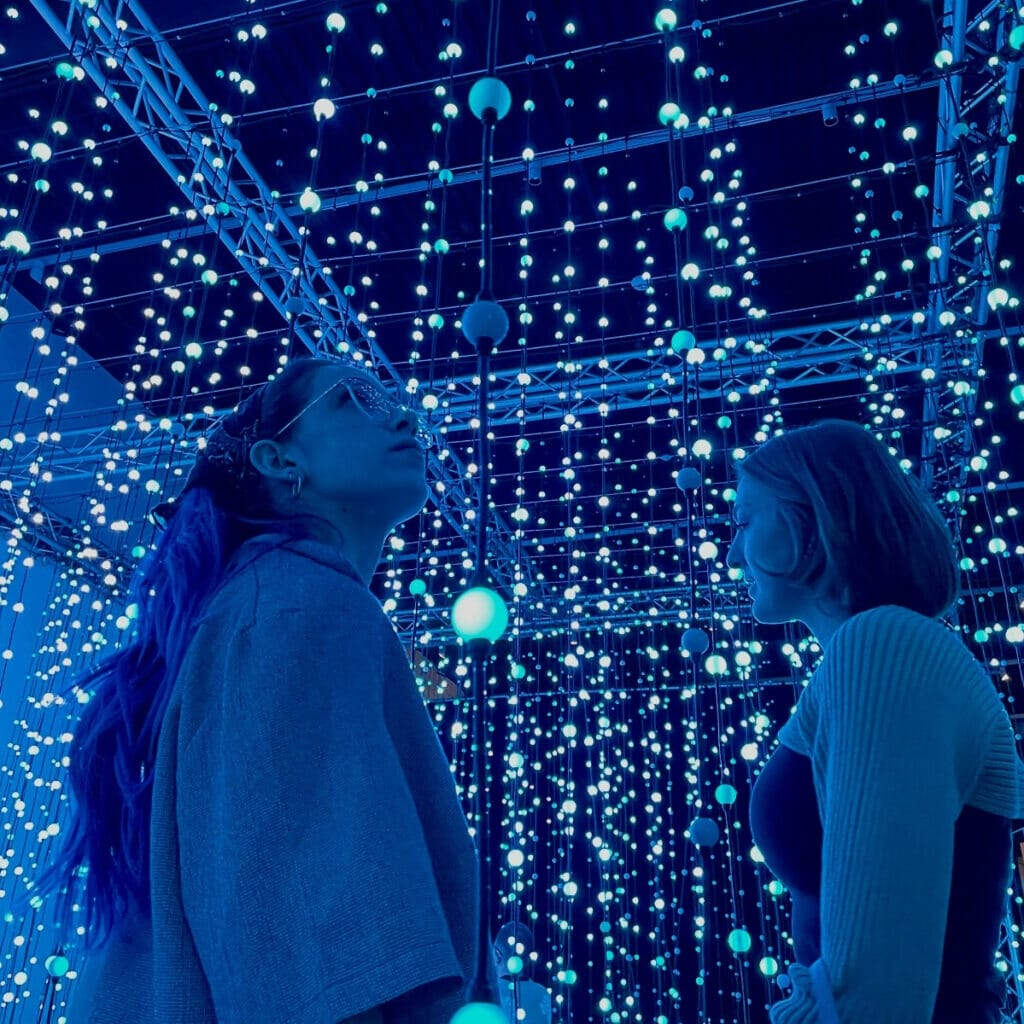 Wonderspaces is an indoor interactive art show.
Put yourself in the middle of these exhibits and feel the art in this immersive experience.
Wonderspaces presents 14 extraordinary installations to experience with family and friends.
A full bar with signature cocktails is available.
This amazing experience is open year-round with regular changes to the art lineup.
You will "wonder" why you didn't come to this "space" earlier.
Pin for Later!