As the most populous city in Texas, Houston is a large, lively metropolis of urban living with seemingly endless entertainment options!
In a city known for its delectable gastronomy, rich arts scene and remarkable architecture, the sheer diversity of leisure possibilities is mind blowing!
From public artworks in the Arts District to fine arts performances in the theater district to the food paradise of the East End district, almost anything you could want to see or do can be found right here in Houston!
Romantic restaurants, pleasant strolls through urban parks, comedy clubs, rooftop cinemas and hip food halls, there's simply something for every kind of preference!
It's no wonder, then, that it can be overwhelming when you're thinking about what to do in Houston on a date night!
If you're looking for something exciting, unique or interesting to do on a date night in Houston, read on to discover some of the best activities the city has to offer!
Hey! Looking for more iconic Houston guides? Check these out!
GET A

FREE

TEXAS GUIDEBOOK WITH LOCAL TIPS!
With 71 pages of helpful travel tips and the "best of" Texas lists, this is your ad-free key to your Texas trip.
Looking for more romantic Texas guides? Check these out!
Okay, everyone grab their favorite Houston candles and let's get going!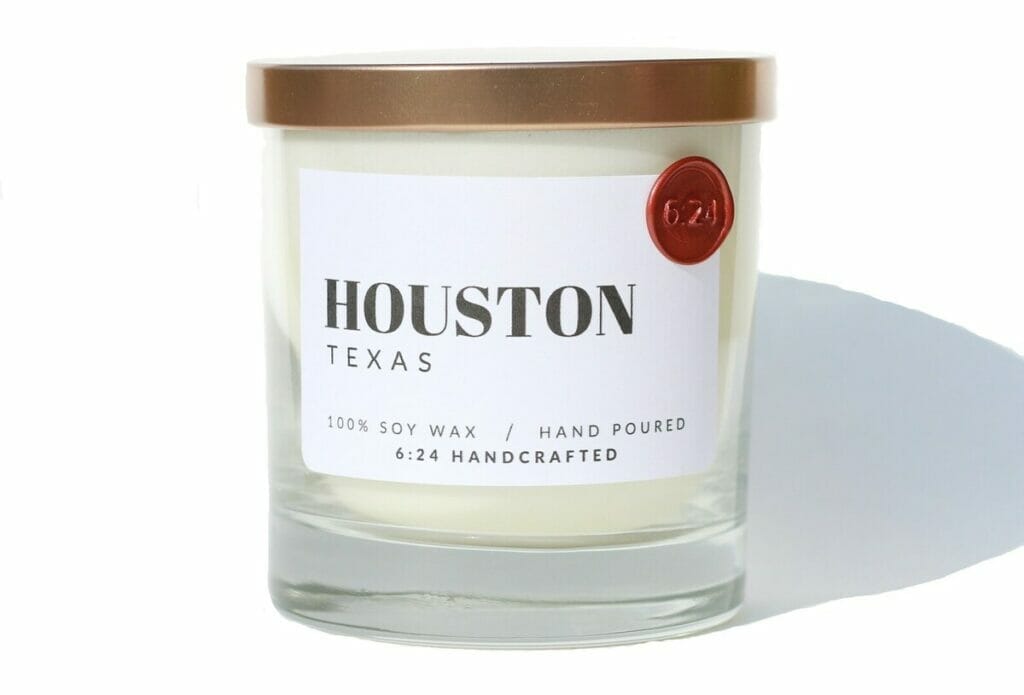 Fun Date Night Ideas in Houston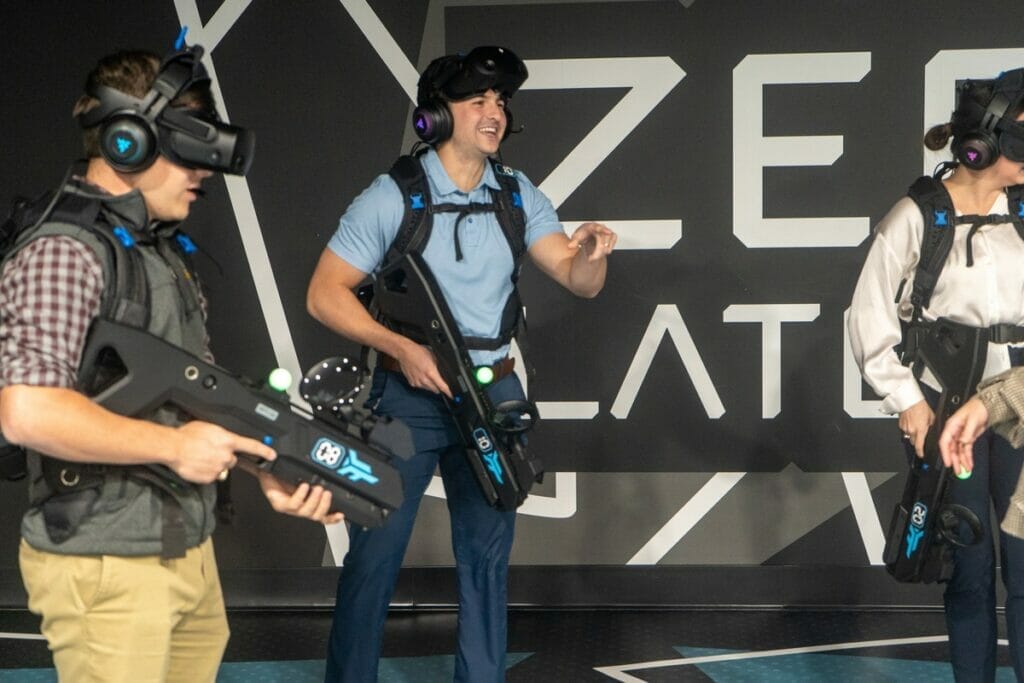 Fight off a pack of zombies, escape from capture on a tropical island or defeat aliens in space in a high energy, free-roam virtual reality arcade!
This is bound to be one of the most fun activities for a date night in Houston that you can think of!
Staff are engaging and helpful, making sure you're ready to play and keeping you updated throughout the game!
From start to finish, this is an amazing experience for a super fun date night!
Just remember to make reservations in advance to ensure you get to play your favorite storyline!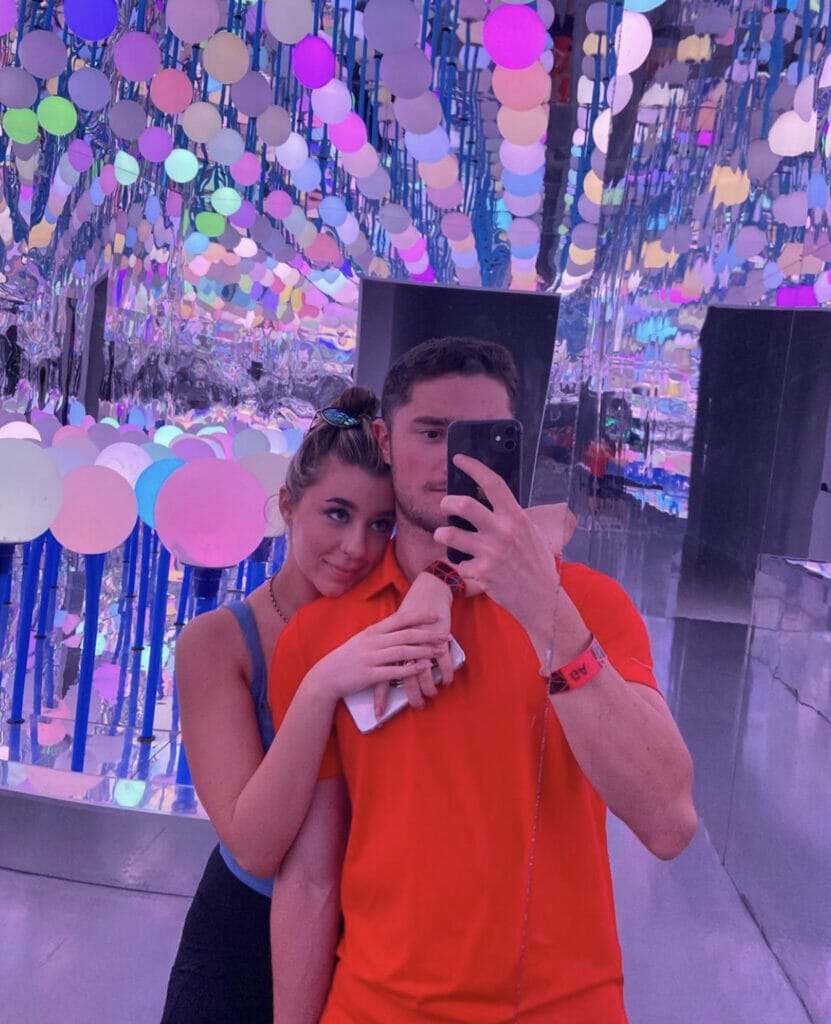 Immerse yourself in an interactive art show that doubles as a fun house and a super cool Houston date night idea!
Housed in a huge warehouse space divided into individual colorful, psychedelic spaces, art installations use sound, color, movement and light to create amazing effects!
It's a magical place with a surprise around every corner!
Every room is beautiful and fun, and there's tons of unique photo spots!
Prepare to be amazed from the moment you walk in the door!
For a fun place to have a chill date night, head on over to this laid-back outdoor beer garden with craft beers galore!
Food trucks and vendors regularly set up shop here, so you'll never lack for a tasty bite to enjoy with your beer!
Regular events like live music and comedy shows are always on, too!
The large, open space has tons of hammocks, benches, chair and even rooftop seating provide plenty of seating for everyone, so it never feels overly crowded!
And the attached pizzeria is so convenient!
Get there early to grab your spot!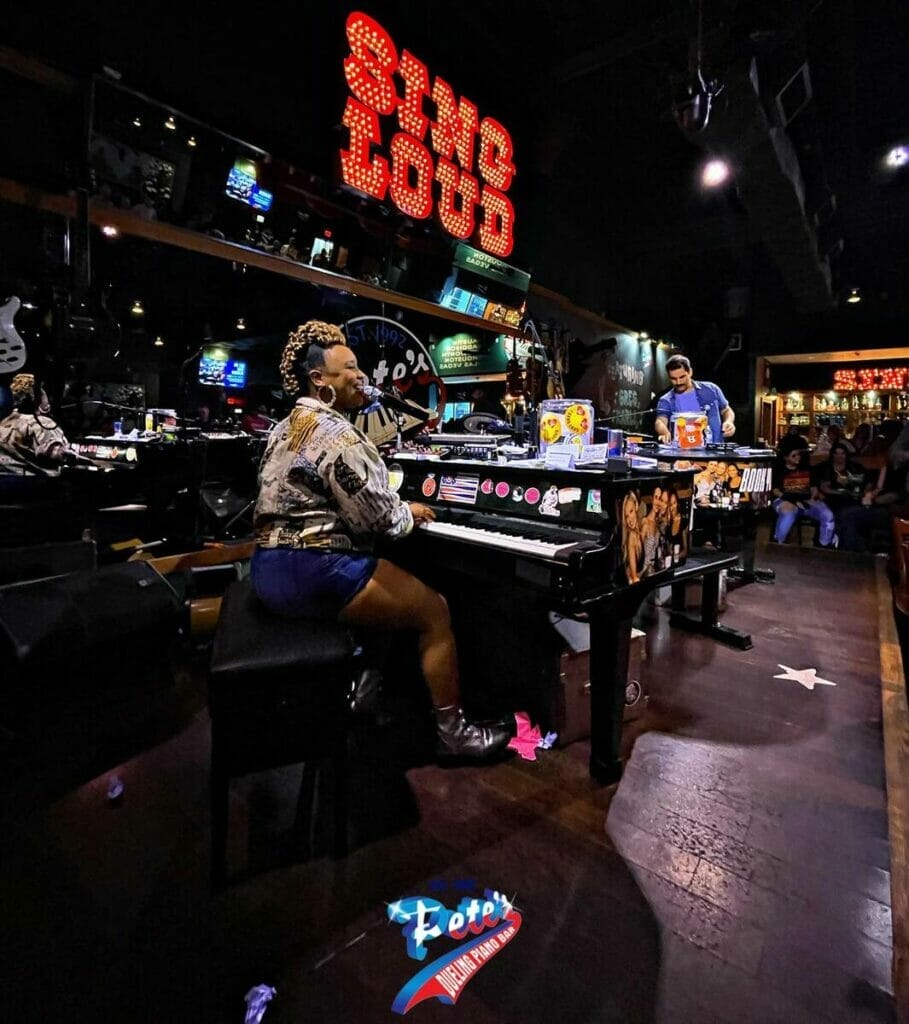 Have an unbelievably fun evening at this local lively bar chain with phenomenally talented dueling pianists and singing waitstaff!
Offering specialty cocktails, enjoy drinks and music in a high energy setting that's perfect for date night!
The range of songs is incredible – the pianists can play almost any song you can think of!
It's different from the typical bar setting and located right in the middle of downtown Houston so you can grab a bit to eat before or after!
Just make sure to call early for a reservation if you want great seats!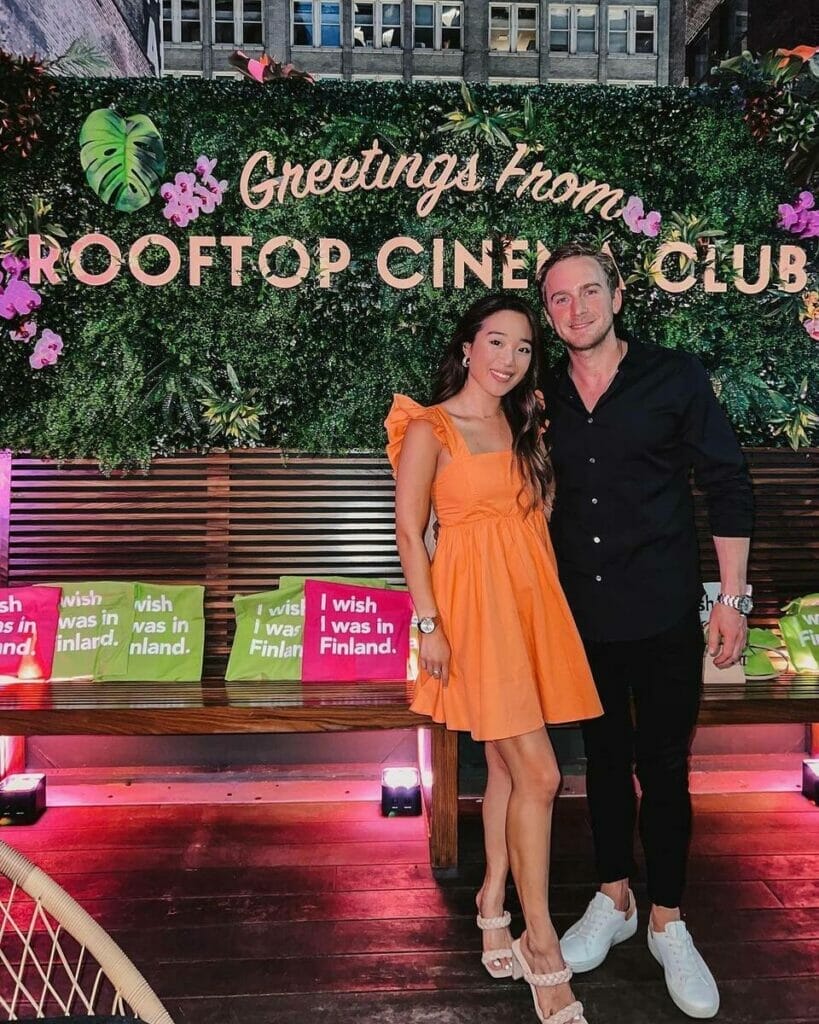 Put a spin on the typical movie date night and catch an outdoor flick on the roof of a five story building in uptown Houston!
Choose between three types of seating and packages that include popcorn!
Noise cancelling headphones drown out city noise and photo spots give you a place to snap a social media worthy photo!
The view is spectacular and makes your evening extra special!
Remember to bring a blanket and maybe a good jacket because it can get surprisingly chilly!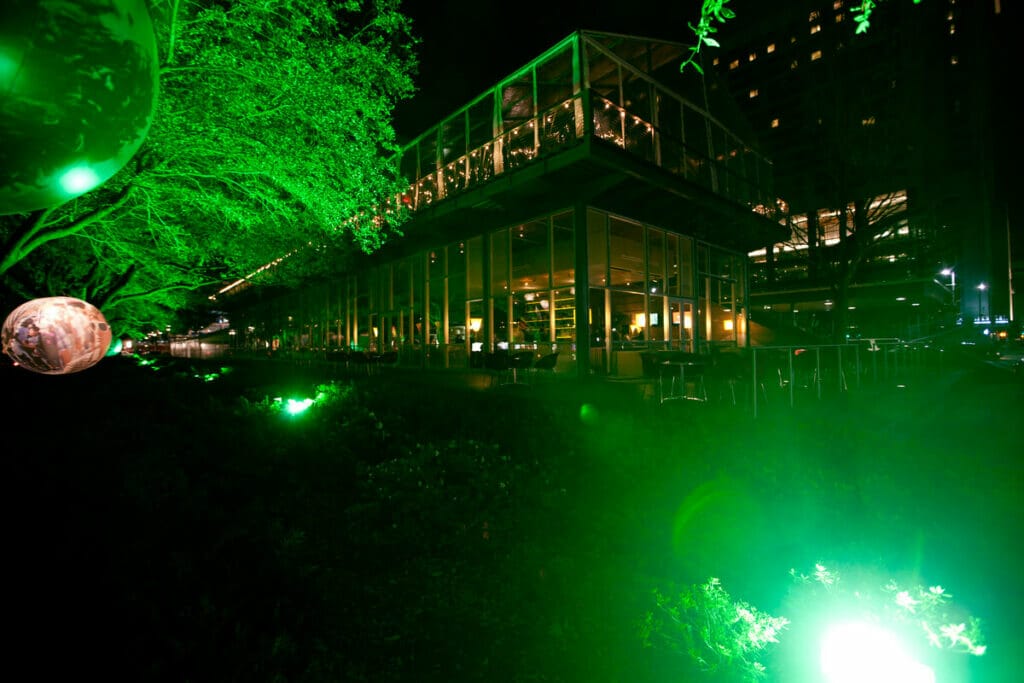 You won't lack for leisure options at this amusement filled downtown Houston park with lots of different things to do!
Take a carriage ride through the park appreciating the art installations and water features, kayak on the lake, picnic on the lawn and even enjoy ice skating during the holidays!
Live performances and events are often hosted here and there's plenty of restaurants in the area to choose from.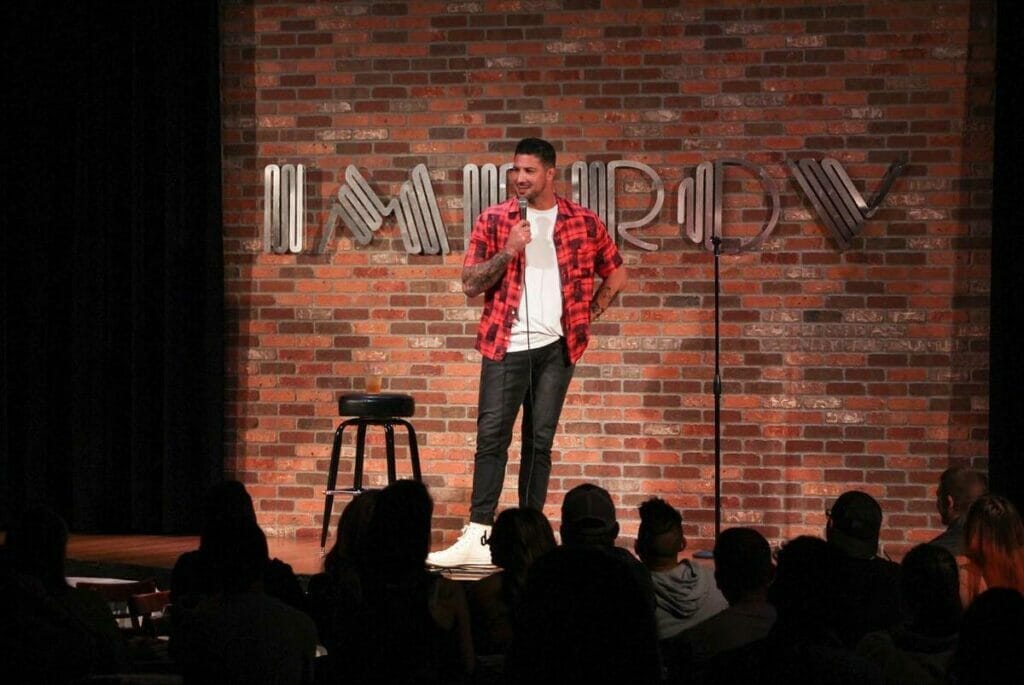 What's more fun than a night full of laughs?
Laugh the night away while enjoying internationally known comedians, great cocktails and bar food!
Try the date plate for to sample of variety of appetizers!
Not too big and not too small, the venue size is perfect.
Seating is first come first serve, but there's really not a bad seat in the house!
It's top notch entertainment and buckets of laughs for a fun date night in Houston!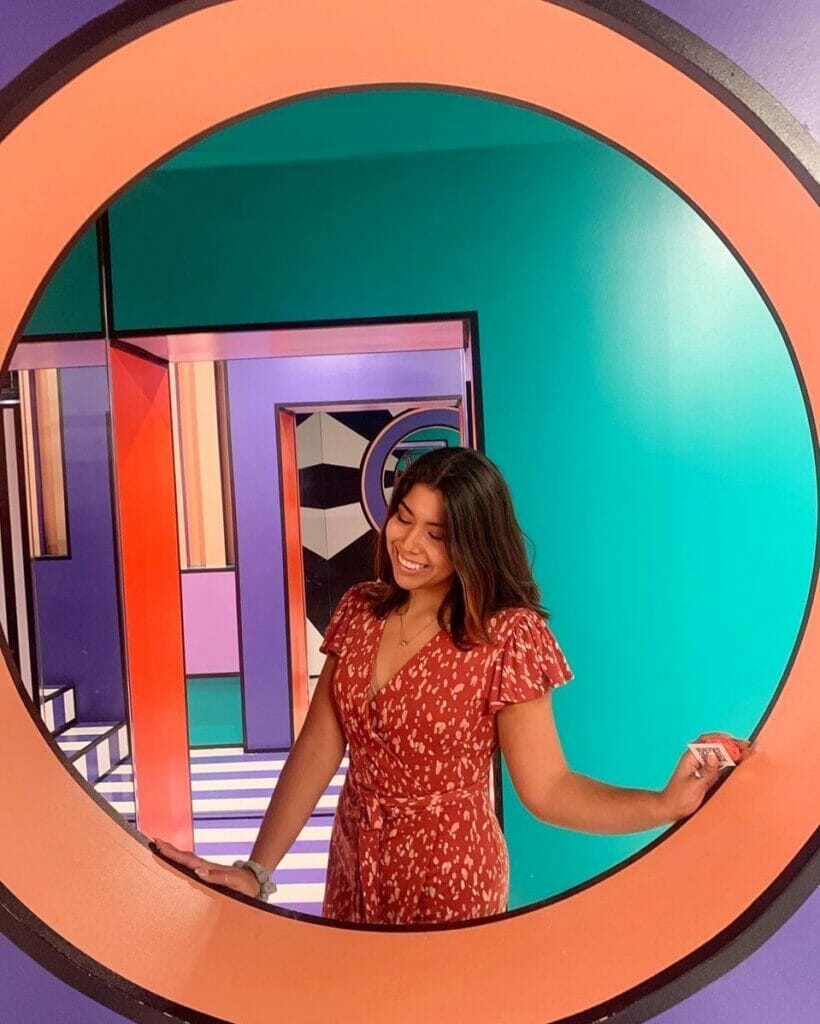 Engage all your senses in a crazy fun experience that's not like anything you've done before!
Thematic rooms with colorful, immersive installations fill this quirky art space- there's even a ball pit and balloon!
Roam around taking it all in, searching for great picture spots and laughing all the way!
Every room has something surprising!
It's a fun half of a date night with restaurants in the area to keep the night going!
Enjoy fresh, tasty beer, and bites from an on-site food truck while enjoying live music in a huge, outdoor space!
8th Wonder Brewery is a perfect place to stop in before an Astros game with its Astros memorabilia décor!
Picnic table seating and live music make for a casual and relaxed date night atmosphere!
Vintage arcade and pinball machines add an extra dose of fun!
It's a great place to hang out downtown before or after an evening event, and you can bring along your furry friends, too!
Romantic Date Ideas in Houston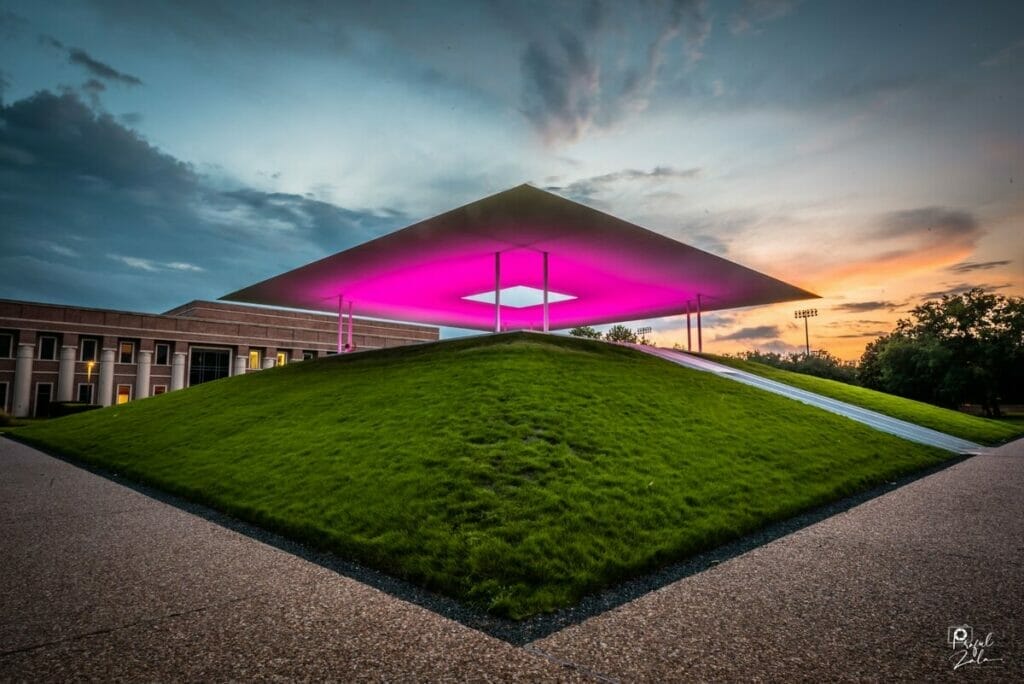 When you're wondering what to do in Houston on a date night filled with romance, visit this beautiful art installation on the campus of Rice University.
As the sun begins to set, a very smooth color changing light show begins, creating a mesmerizing atmosphere!
Couples will love climbing the steps and sitting close together on the benches to watch the colors change or bringing a blanket and setting up a picnic on the abundant surrounding greenspace!
It's a simple setting for a simple date night idea but one that's totally worth the experience!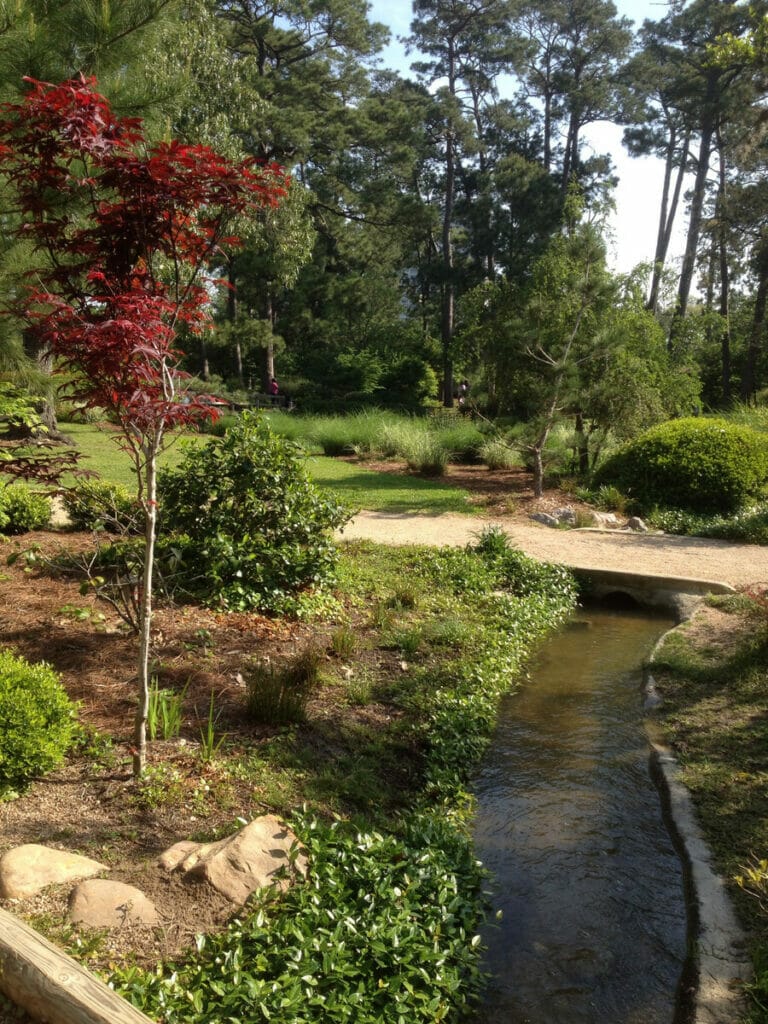 Set inside the expansive Hermann Park in Houston's Museum District is a tranquil Japanese garden full of lush landscaping providing a perfectly romantic setting for a Houston date night!
Full of ponds, plants, rocks and even a tea house, the gardens feature beautifully maintained walking trails for a peaceful couple's stroll!
Free admission makes a visit here a smart choice!
It's the perfect place to relax and enjoy the beauty of nature with your special someone!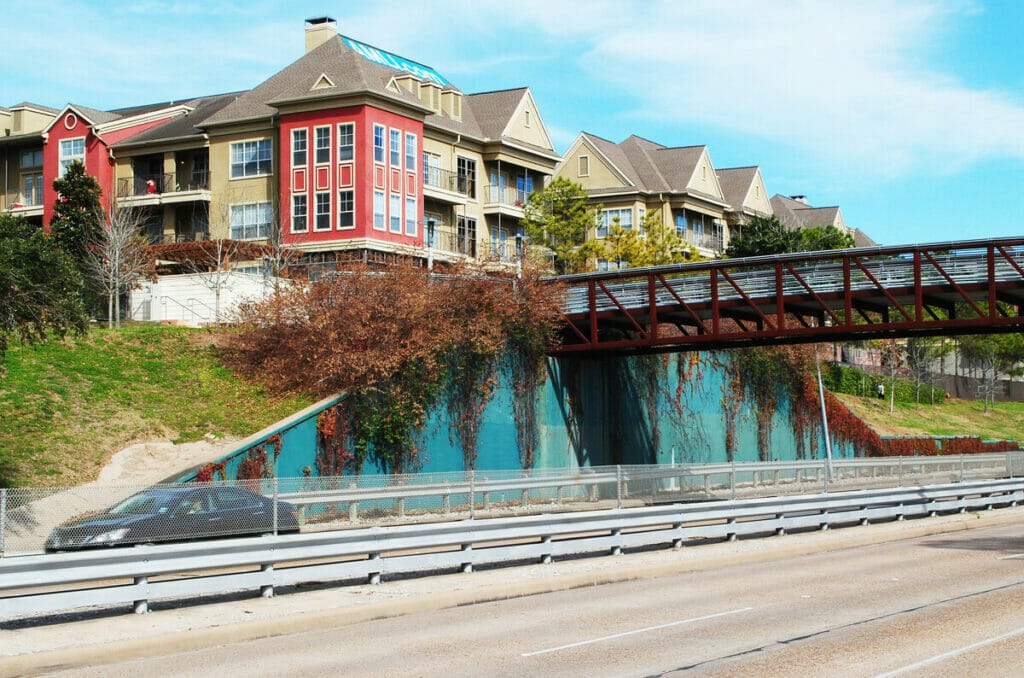 Stand just in the center of this pedestrian bridge that crosses Buffalo Bayou for an incredible view of the downtown Houston skyline that makes the perfect date night picture backdrop!
Excellent for taking romantic nighttime strolls or bike rides, Rosemont Bridge is a great place to walk and talk and connect on a romantic date!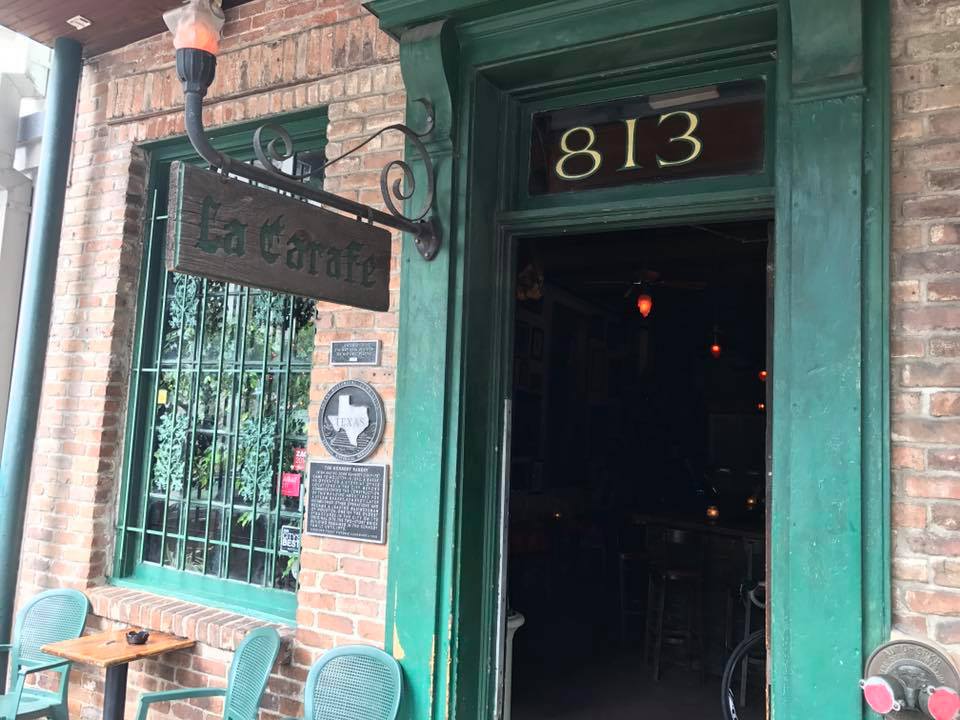 Sip wine and encounter paranormal urban legends inside the oldest commercial building in Houston!
With candlelit ambiance, draped tables and jazzy blues resonating from the jukebox, this place practically screams romance!
Quaint and spooky, there's so much to see in a small space!
Set in a downtown two-story building with an old, haunted feel, you'll feel like you've been transported back to the 19th century!
There's a bar on both floors with great beer and wine selections, with a sweet balcony and outdoor seating upstairs overlooking downtown.
Within walking distance of the theater district, it's a perfect top off to a great date night!
It's a place like no other in the city, and one you simply have to experience!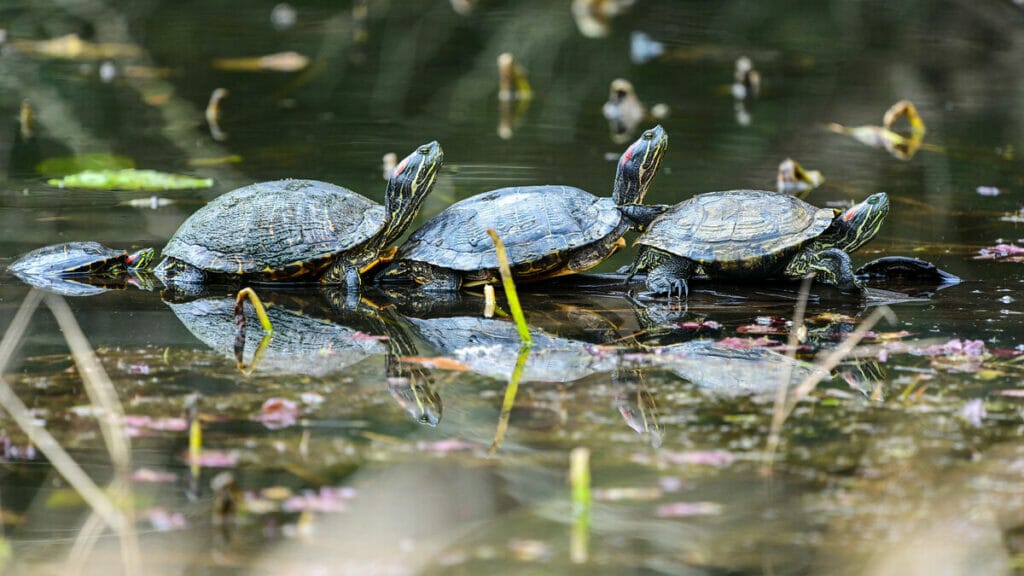 One hundred fifty five acres of green space probably isn't what you imagine when you think about date night ideas in Houston!
But just west of downtown you'll find an urban natural area full of nature trails, wildlife and native plants perfect for hiking, picnicking and enjoying nature!
It's a quiet cocoon tucked inside a vast cityscape!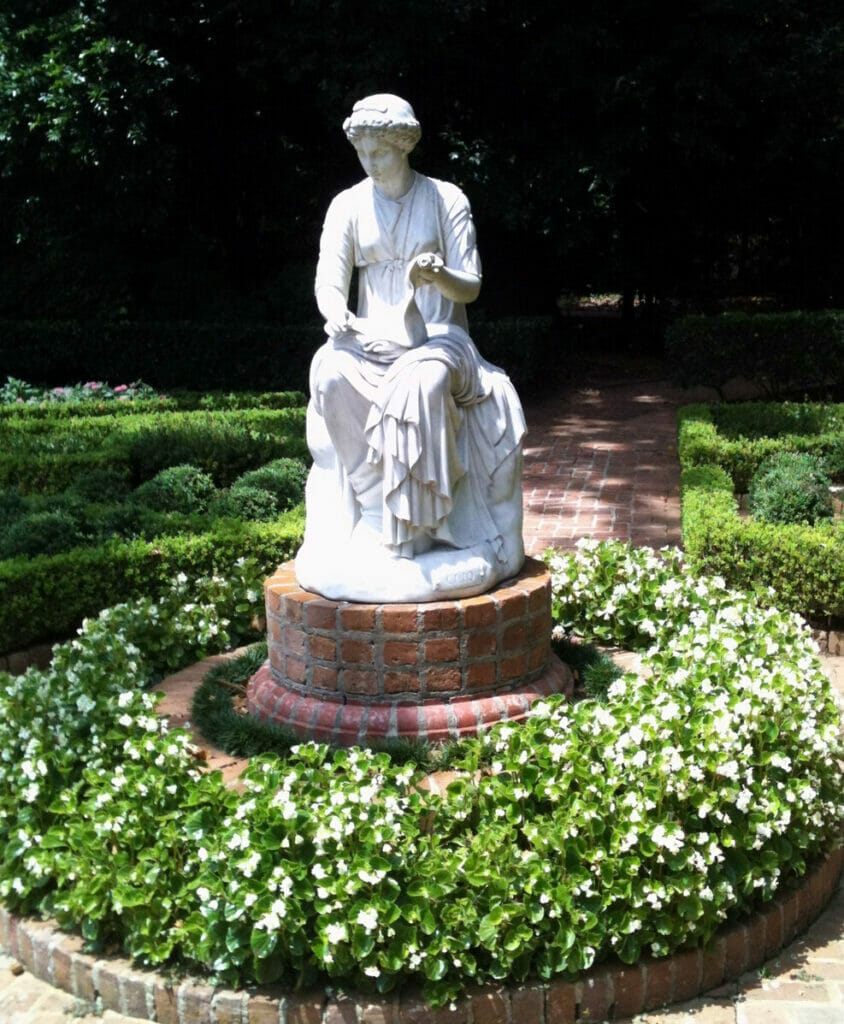 Take a charming stroll through a serene 14-acre garden surrounding an historic mansion!
Densely wooded and hilly with flowering blooms and an abundance of trees and plants, you won't feel like you're in Houston!
An expansive lawn in front of the mansion is perfect for picture taking and picnicking, and the pedestrian suspension bridge is a special treat!
Stroll only the gardens or choose to tour the mansion inside.
Secluded and immaculate, the gardens are magnificently romantic!
Find calm in the middle of thriving Houston in a 22.5 acre urban park!
Walk and bike along the trails, peruse the waterwalls and sculptures, ride along the bayou and glimpse a beautiful view of the cityscape when it's all lit up at night!
The juxtaposition of scenic park surrounded by dense urban area creates a romantic atmosphere ideal for a date night!
Houston Date Night Ideas for Foodies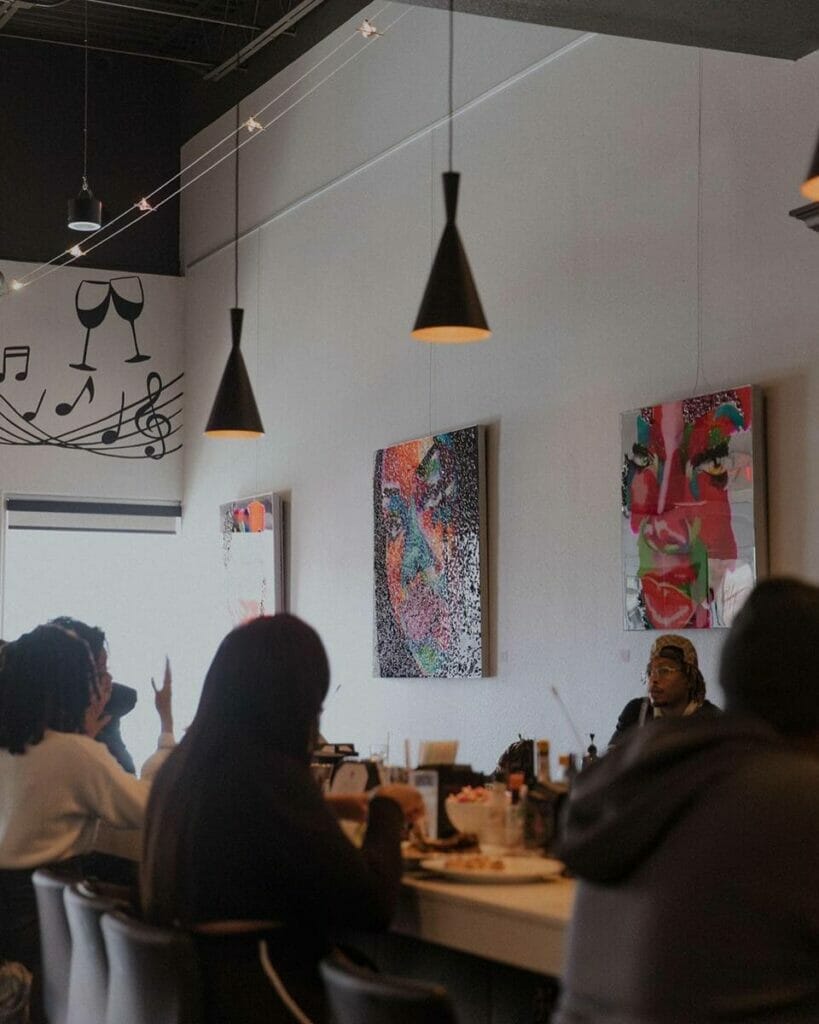 Experience an upscale dining menu in a chic, sophisticated setting featuring brunch, dinner and signature cocktails for happy hour.
You'll be blown away by the ambiance in this intimate wine bar known for its charcuterie and small plates.
Frequent live music offerings and prompt attention from staff add to the restaurant's appeal.
Try the Lavender Lemonade mimosa – unique and delicious, it's garnished with a pretty flower for the perfect presentation!
Trez is a not-to-be-missed date night restaurant in Houston!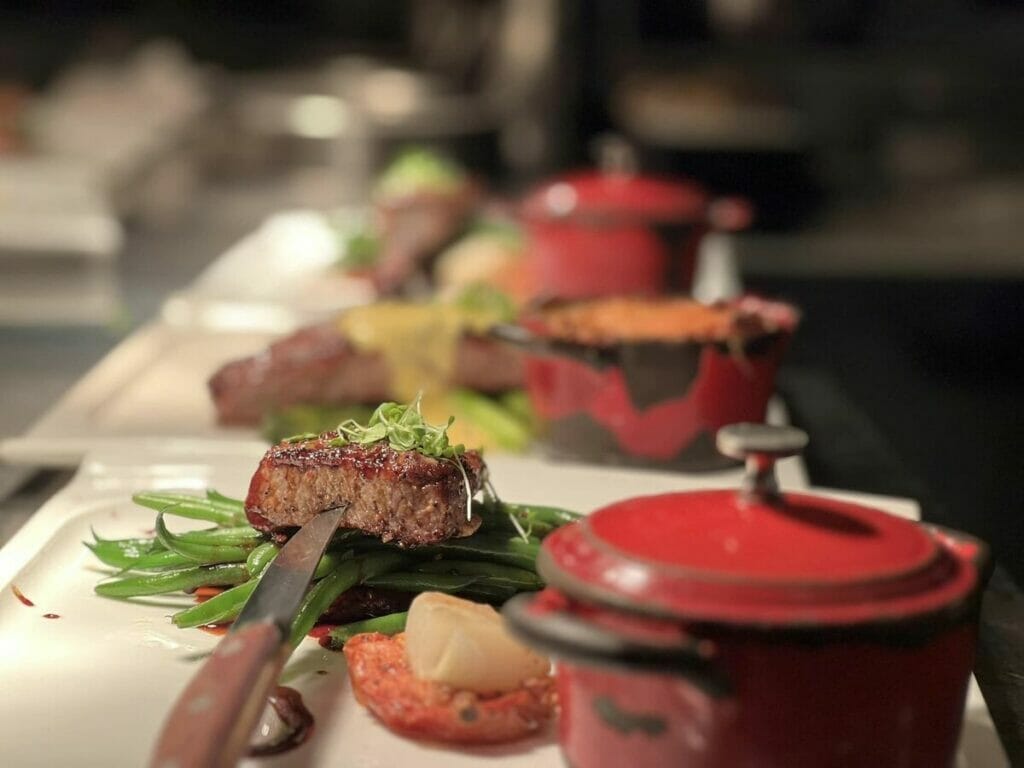 With a quiet, private atmosphere perfect for date nights, high-end French cuisine is cooked to perfection in a warm, rustic-chic space.
Foodies will love the tasting menu featuring eight delicious chef chosen courses to please your palate.
Enjoy French favorites like Le Foie Gras and Le Tartare de Bouef.
Multiple dining options make it easy to cater to your specific preferences – from prechosen menus to a la carte.
Excellent wine and spirit offerings enhance your French fare.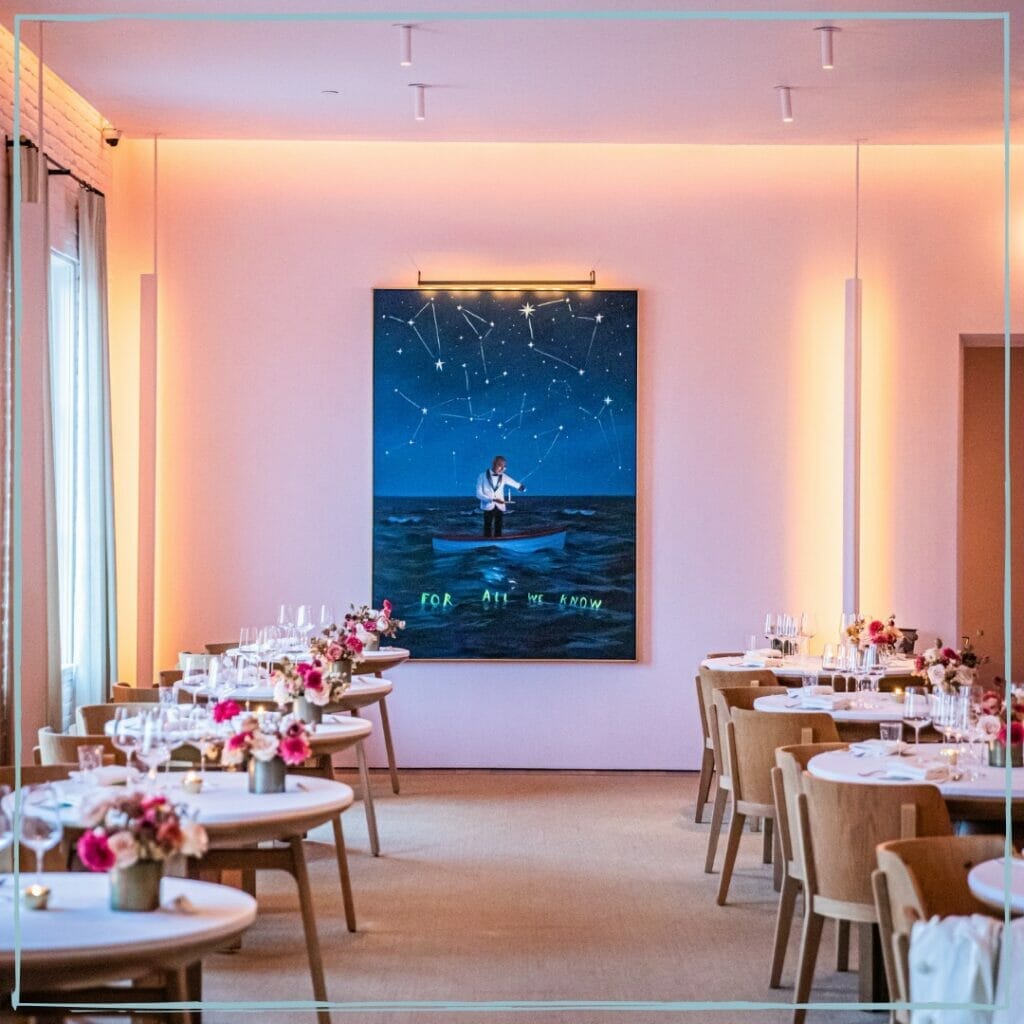 Savor Mediterranean cuisine with cocktails and perfect wine pairings in a sophisticated restaurant offering an elevated food experience.
With a seasonally changing menu rotating among a variety of dishes, foodies will always have something new to try!
Delicious food, exemplary service and upscale ambiance make this one of the best restaurants in Houston!
The price point makes it best suited for special occasions, like date night with someone special!
Try the tasting menu – it's an experience from start to finish!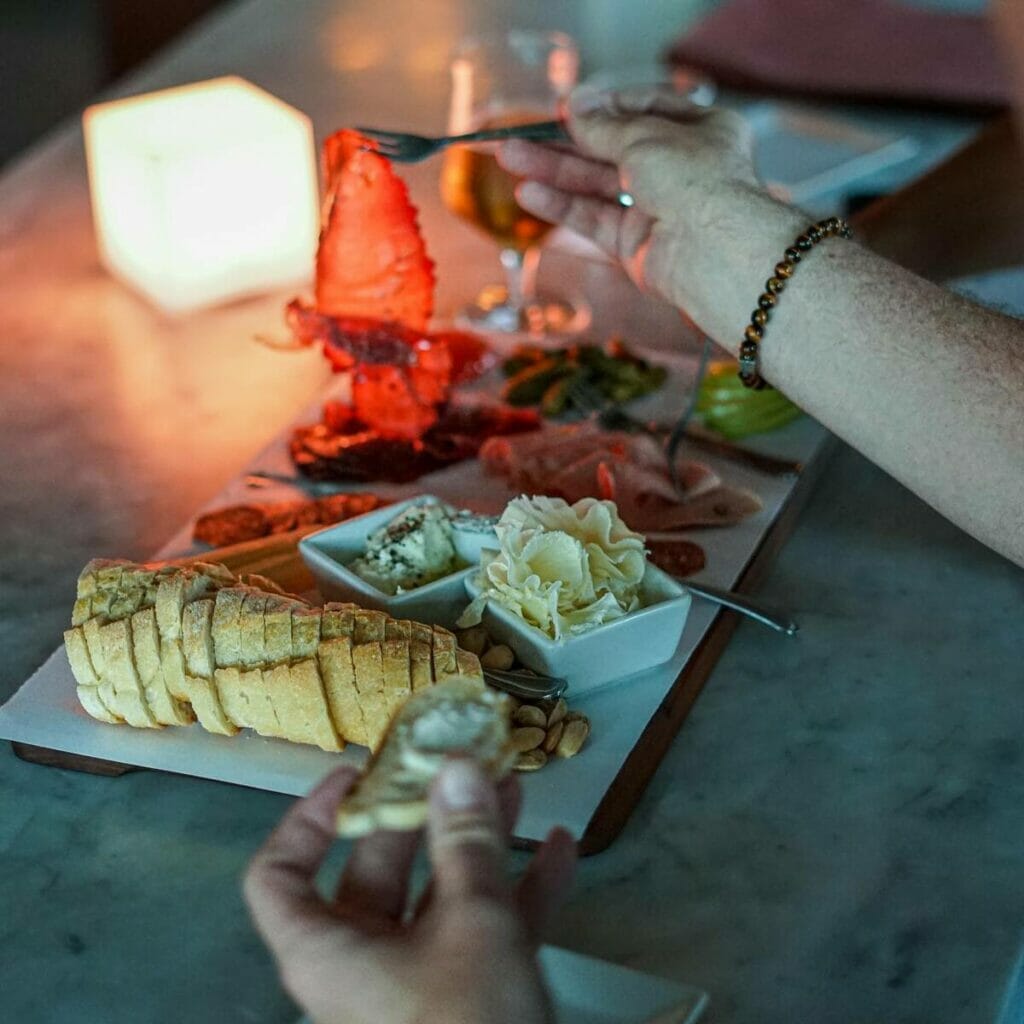 Relax with fantastic wine and beer in a cozy date night spot with an open courtyard.
Best for small bites, choose from charcuterie, cheese plates and sandwiches to enjoy with your drinks!
It's a small space that can get crowded, so show up early!
Try the tabletop smores for a real treat!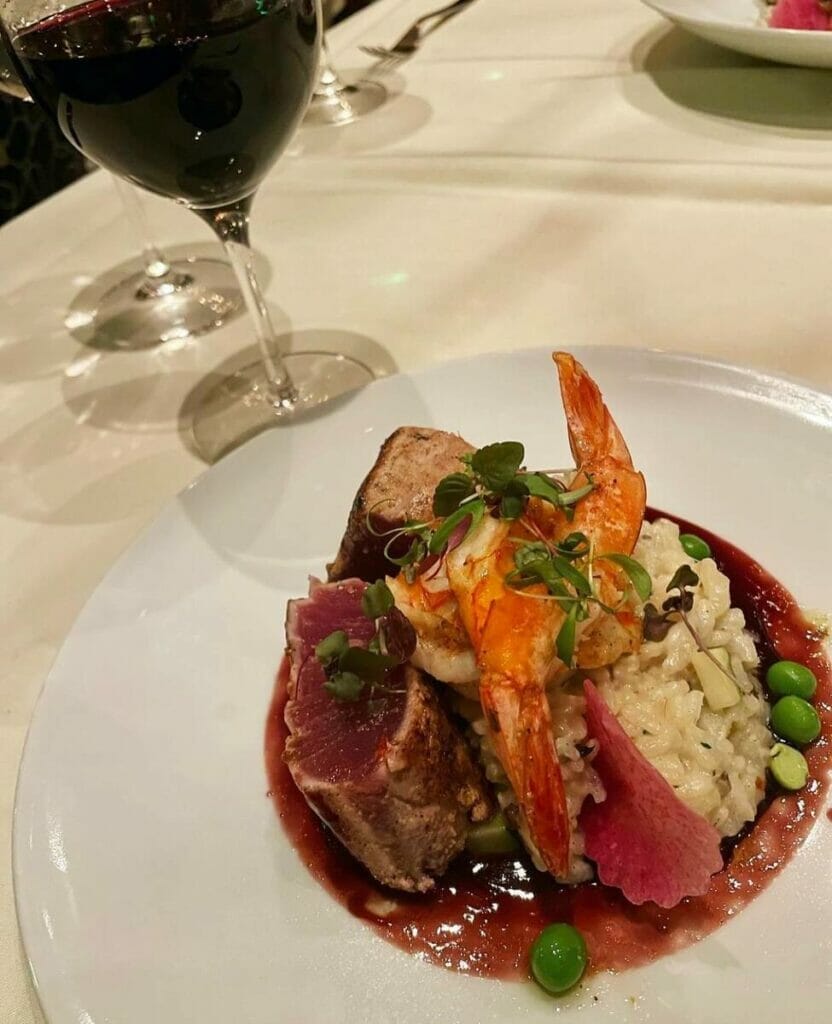 Spoil your taste buds at the best Italian restaurant in Houston!
Serving locally sourced Italian cuisine in a swanky space, the food here could be described as otherworldly!
Perfectly cooked, immaculately seasoned meats and seafood are complemented by unique cocktails and an impressive wine and liquor selection.
You'll get your money's worth for an outstanding meal you'll want to tell all your friends about!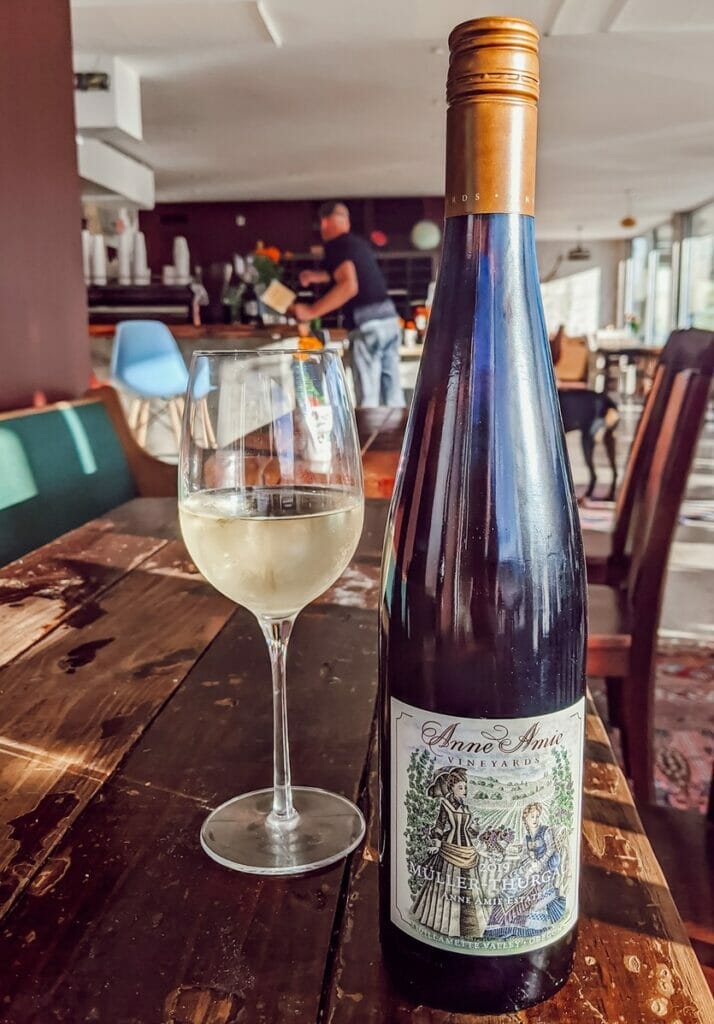 Check out one of the coolest and most unique wine rooms in Houston!
Featuring diverse wine varieties, it's worth a sunset visit here to see the way the sun hits the windows creating a cozy atmosphere!
The pop- up kitchen inside has incredible food from a chef who specializes in Asian fare!
The chefs change regularly, as does the food, so check the website to see what's on the menu during your visit.
And you can count on a great meat and cheese selection to complement your wine choices, too!
Live jazz on Sundays enhances an already fantastic vibe – and don't forget to check out the wall of vinyl records!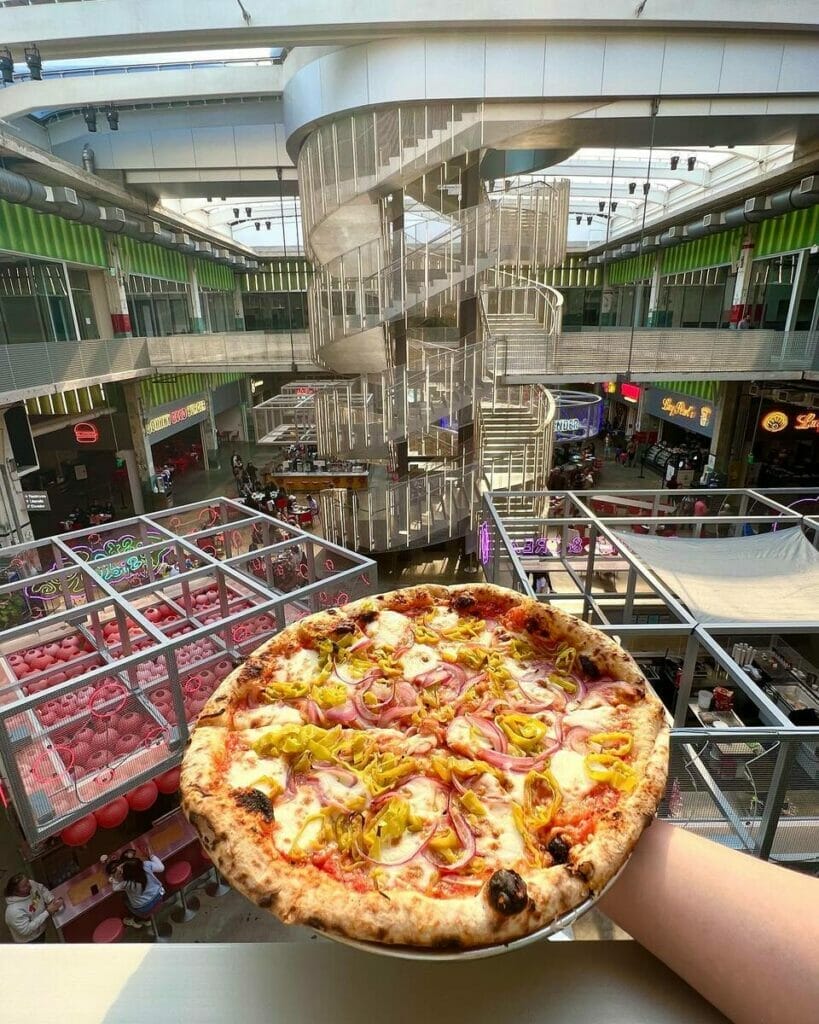 Savor global cuisine in a cool, vibrant venue for a date activity in Houston with a great backstory!
Transformed from an old post office into a trendy food hall, Post Market draws a diverse, lively crowd with local entrepreneurs offer a variety of fare.
Everything about this place represents what Houston has to offer, from the stunning exterior architecture to the rooftop skyline views!
The building itself is living art!
Just a spirited food hall for now, the cultural center has plans to grow into a shopping and event space in the future,
Enjoy a meal in this up-and-coming space that's sure to be a local Houston cultural hot spot!
Cultural Things to Do in Houston on a Date Night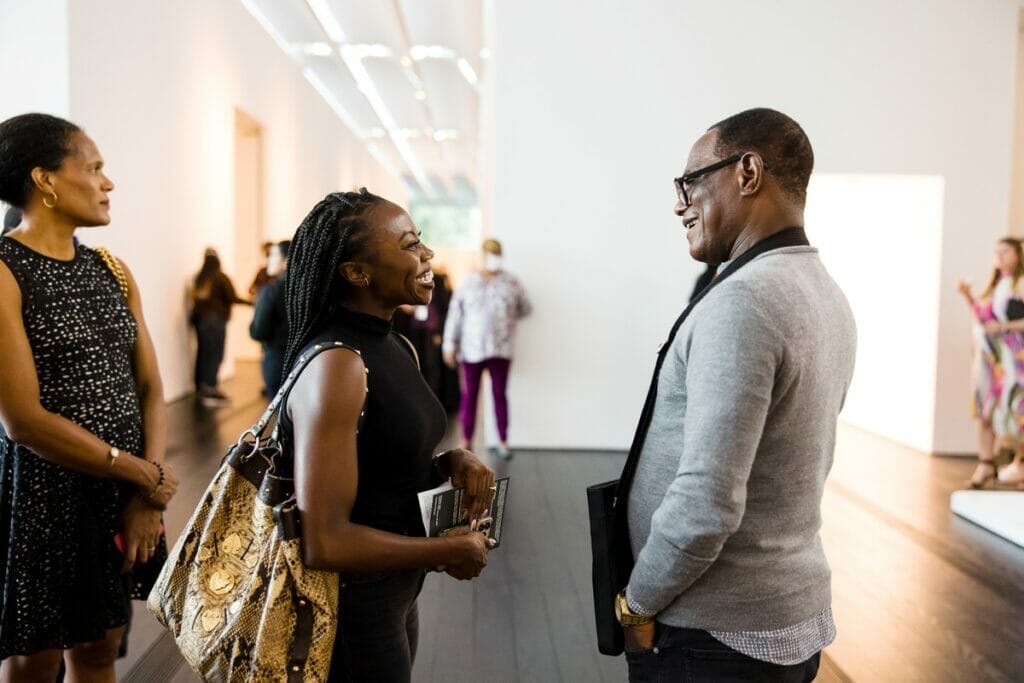 Art lovers will enjoy a perusing this 16,000 piece art collection houses in multiple historic buildings.
Presenting art from the Paleolithic era to the present day, the Menil Collection includes contemporary works from icons such as Andy Warhol, but the majority of the art here is from much lesser known artists.
Different from other mainstream art museums, the focus here is on the art, not on learning about the art, so you'll see a lot more of the works themselves and less informational displays.
It's a quiet, well laid out collection that's worthy of a look!
Free admission is its own incentive, but don't skip the bistro and the bookstore!
All in all it makes for a fantastic cultural date night in Houston!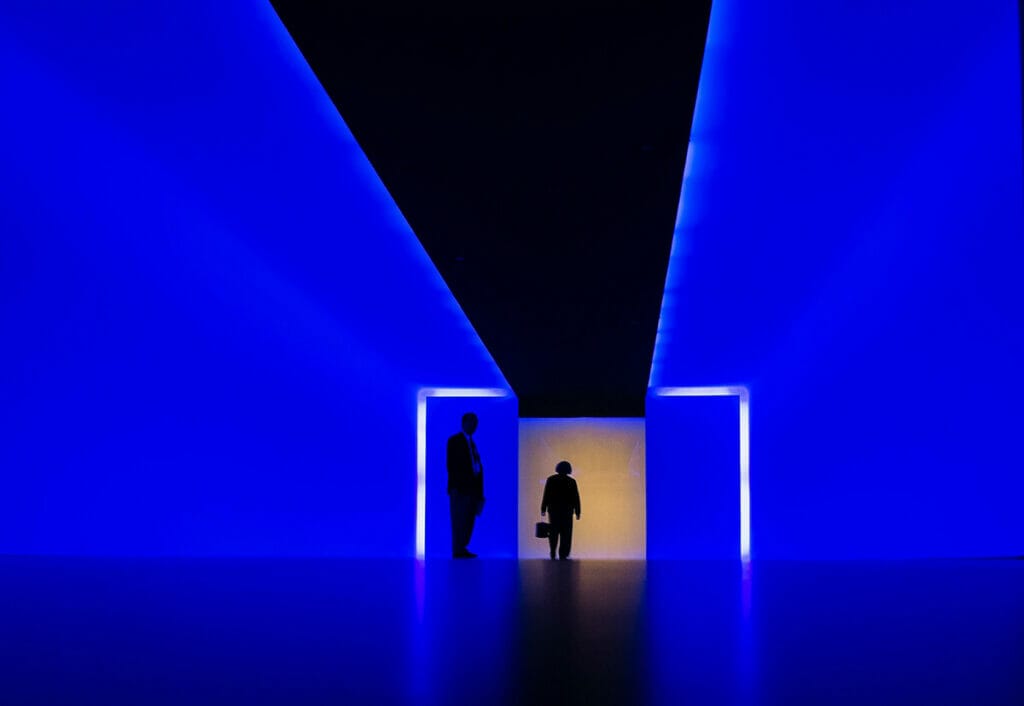 Culture aficionados simply must visit this iconic Houston museum and its huge collection of ancient artwork from all over the world!
The museum itself consists of three buildings, one for European art, one for art from other cultures and one for contemporary art.
Each of the buildings is connected through a series of tunnels that are themselves art installations!
It's a fun and impressive space with a great flow!
Visit on Thursdays for free admission, and don't miss the special exhibits!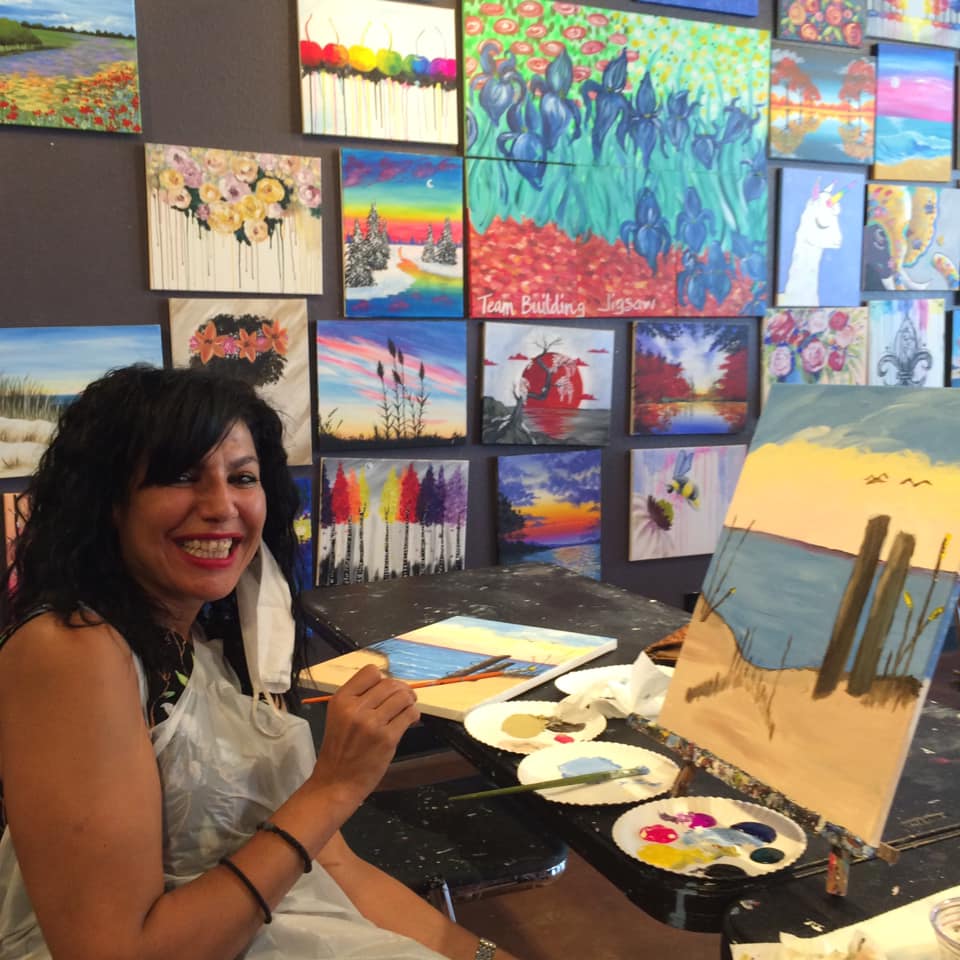 Admirers of art can become artists themselves at this laid back art studio chain serving snacks and alcohol!
Artsy and trendy, attendees choose from a variety of pictures to paint and are guided by capable art instructors to produce their masterpiece!
There's nothing intimidating about this space – it's meant to be fun and interactive!
Music playing and the background and a BYOB policy keeps things light and enjoyable!
It's a cool date night idea for artists or just wanna-be artists!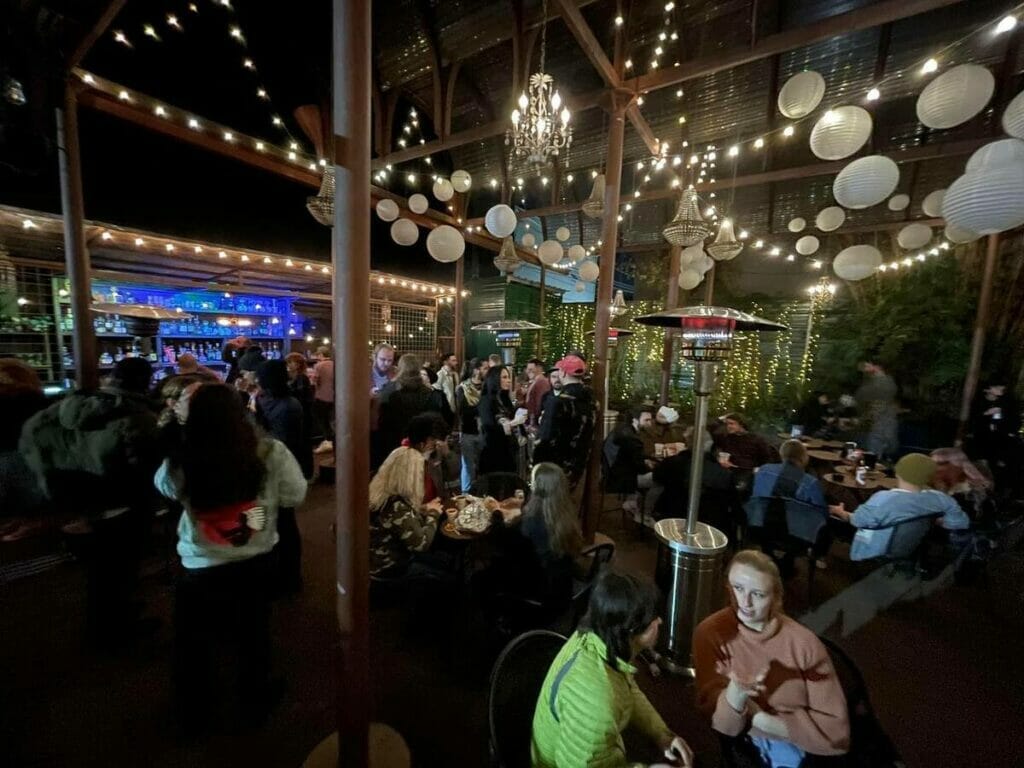 Grab a taste of Houston's lively culture at an event space that supports local artists by providing opportunities for them to share their art!
Music, dance and other events are feature in an historic old house setting with beer, wine and cocktails on the menu!
Any possible type of entertainment you could want is offered here, from jazz to EDM, casual or fancy, even burlesque shows!
It's a diverse bar space that draws a young, artistic crowd!
Check it out any night of the week for a great time!
Pin for Later!