Known as much for its history as it is for its recreation, San Antonio's culture-rich heritage draws visitors year-round.
From landmarks to museums to caverns to wineries, there's tons to see and do in this major south-central Texas city!
If you're looking to extend the adventure outside of the city, check out these convenient day trips from San Antonio.
Hey! Want to read more locally-approved Texas travel guides?
Love Texas? Love visiting Texas?
Show your support for this great state and get more helpful visiting tips on our Facebook page.
How to get around San Antonio
Like most of Texas, the best way to get around San Antonio is to explore on your own by car!
If you're visiting and need to rent a car, we highly recommend Discover Cars where they find you the best car rental deals from all of the competitors (has saved us so much money!).
Okay, everybody grab your favorite San Antonio shirt and let's get going!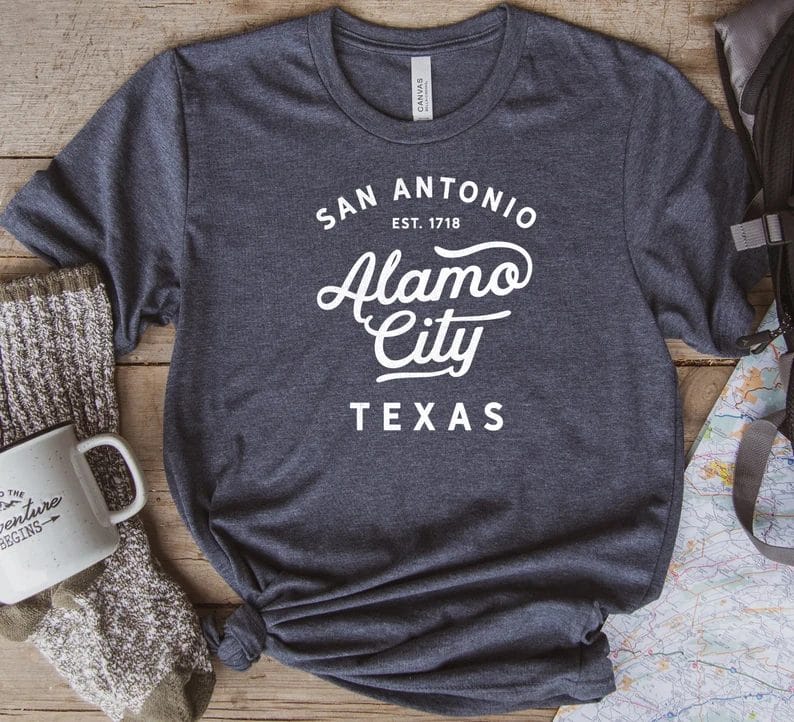 Just two hours from San Antonio you'll find Corpus Christi, a coastal city on the Gulf of Mexico.
As a bay town, Corpus Christi is home to beaches and piers, making it a fun day trip from San Antonio for boredom busting!
Walk, jog and cycle on the paved, multi use trail at North Beach, a popular 1.5 mile stretch of white sand beach on the shore of Corpus Christi Bay.  
Go for a swim in the bay or opt for a kayak excursion instead!
After your water fun, check out the top two tourist attractions in the city, Texas State aquarium and the USS Lexington.
Featuring beautiful coral reefs, a dolphin preserve, shark exhibit, touch pools and a playground, the aquarium is the perfect spot for family fun!
Discover the significant history of the USS Lexington by touring this WWII aircraft carrier.
Doubling as a naval museum, it also has airplanes and even an IMAX theater showing historic films!
When a day of play has given you an appetite, grab a bite to eat at nearby Pier 99 Restaurant, a waterfront, seafood joint with a large deck overlooking the USS Lexington.
After dinner, visit the North Beach History Plaza outdoor exhibit, a free public educational exhibit that details the history of North Beach in sixteen colorful panels.
Despite its proximity to nearby San Antonio, Boerne, Texas has kept much of its Old-World charm and German heritage.
A family friendly community with lots to do, people of all types will enjoy a day trip to Boerne!
Culture lovers can begin with a historical walking tour of the city by grabbing a free map at the Visitor's Center.
History buffs will find tons to keep them busy, like the Old Jail Museum, the Kuhlmann-King Historical Complex and the Historic Herff Homestead.
Explorers will love the area's two show caves – Cascade Caverns and Cave Without a Name.
Boerne also hosts many annual events, like the family fishing tournament each June, monthly night hikes, and the weekly Farmer's Market at the Herff.
Plenty of dining options and live music spots make Boerne a great day trip option for kicking back and hanging out!
Don't forget to get your selfie with the Wild Bill statue on South Main Street!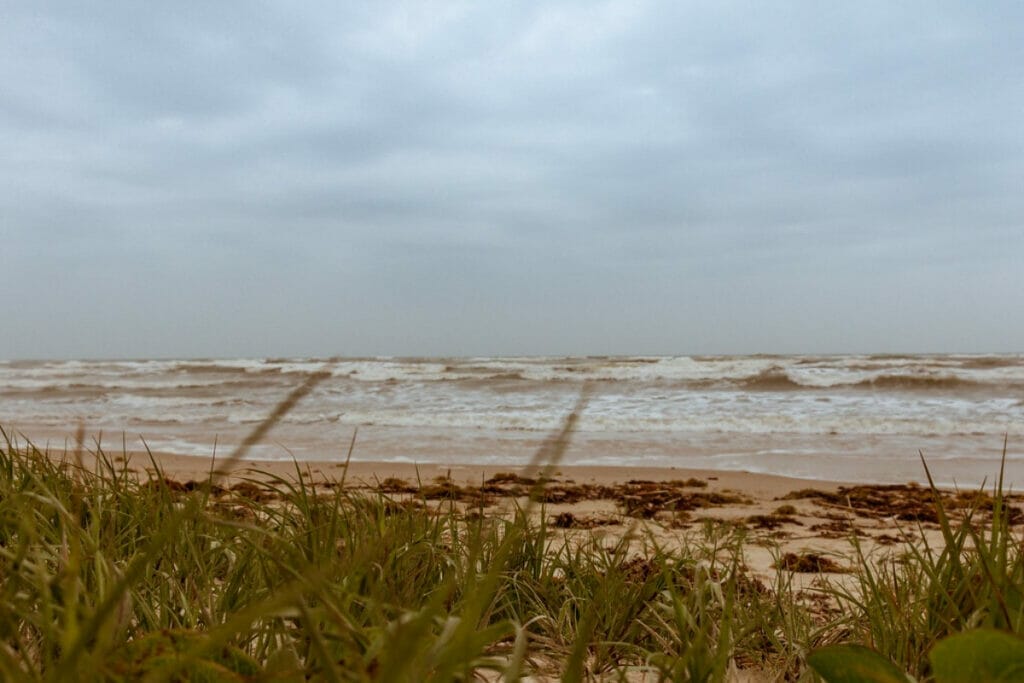 Padre Island, the largest of the Texas barrier islands, is home to beaches and a nature trail, making it a great place for swimming, fishing and bird watching!
If you're visiting in October, don't miss the annual Sandcastle Days held in front of Clayton's Beach Bar.
Witness expert sand sculptors build incredible sand sculptures as you stroll along the shore!
For a unique and memorable experience you won't soon forget, participate in the turtle hatchling release, occurring annually on select days from mid-June through August.
This informative event takes place at 6:45 am on Malaquite Beach, in front of the visitor center.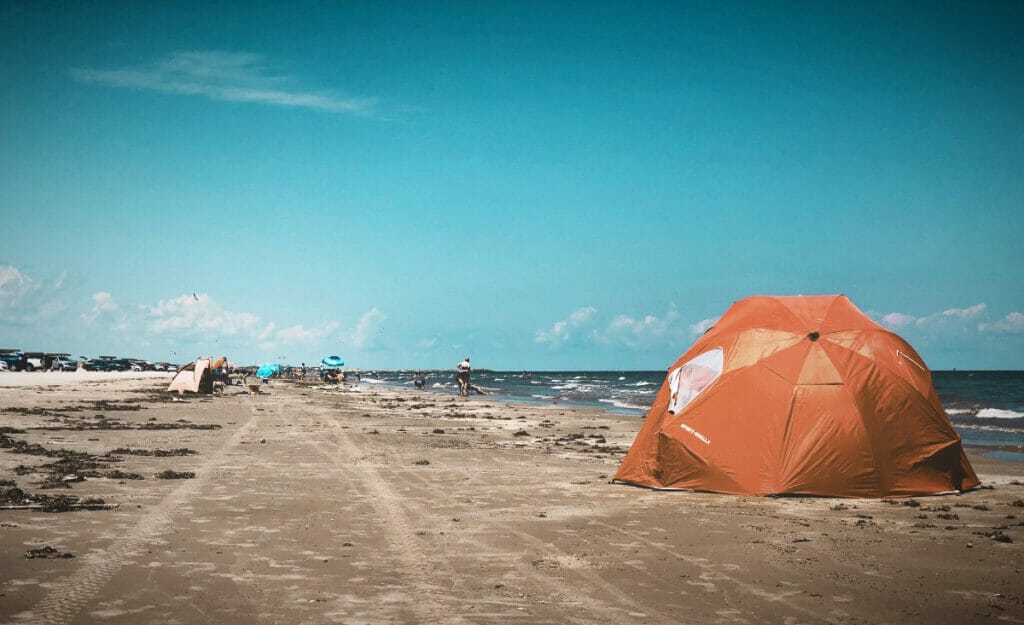 Adjacent to Padre Island you'll find Mustang Island State Park, a 3,900-acre park featuring 5 miles of open beaches and areas for camping and birding.
Build a sandcastle on the beach, throw out your fishing line in the bay, or just enjoy the serene beauty of this unspoiled barrier island park.
There's plenty to do on or off the beach!
Camp at one of 48 water and electric campsites or one of 50 primitive drive-up sites. Full restrooms and showers are conveniently located near the water and electric campground.
Paddle all or part of the 20-mile Mustang Island State Park Paddling Trail, some of the best shallow-water fishing areas in Texas!
Enjoy the close ups of coastal birds and wildlife as you paddle through!
A few things to remember: There's a $5 fee to enter the state park. And don't forget to make a reservation or you might be turned away!
If a more off-the-grid beach day trip is what you're looking for, head down to Magnolia Beach, a peaceful community with a small-town feel.
Without the bells and whistles (and tourists!) of some of the larger surrounding beach towns, you can bring your RV and camp for free right on the beach!
Pro tip: Fill up on gas just before you reach the town and bring plenty of food and snacks with you for your beach day since there aren't many stores or restaurants in the vicinity!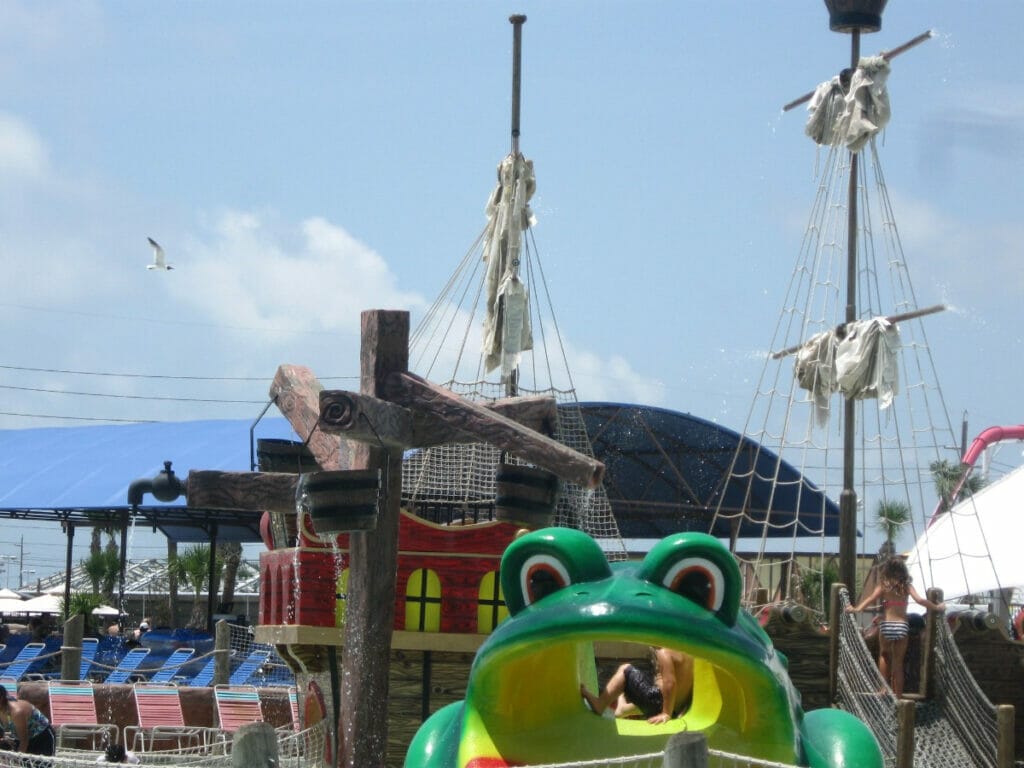 Located an hour from Austin, New Braunfels is a year-round family friendly getaway and one of the best day trips from San Antonio.
Home to Schlitterbahn, one of the most popular water parks in Texas, Natural Bridge Caverns, the largest cavern in Texas, and Twisted Trails, a 4-story ropes course, there's something for everyone here!
Watersports abound at Texas Ski Ranch, and tubing and fly fishing are popular activities in the Comal and Guadalupe Rivers.
Beer lovers will enjoy the city's three breweries!
The local Gruene district is a great place for shopping, restaurants, and live music!
Stunning scenery and diverse wildlife await you at Aransas National Wildlife Refuge, a 115,000-acre protected area along the Gulf Coast of Texas, just a 3 hour drive from San Antonio.
Choose from a variety of ways to enjoy this refuge that's "off the beaten path."
Drive through on the 16-mile auto tour!
Enjoy a picnic overlooking San Antonio Bay!
Fish from the pier!
Walk up the observation towers and take in stunning views of the bay!
Or get your steps in on several miles of walking trails!
Observation platforms and spotting scopes will help you discover all about the plants and wildlife that call this refuge home, like gators, cranes, and pelicans!
Don't miss the 400-year-old oak tree!
And plan to spend an entire day here because there's just too much to enjoy in only a few hours!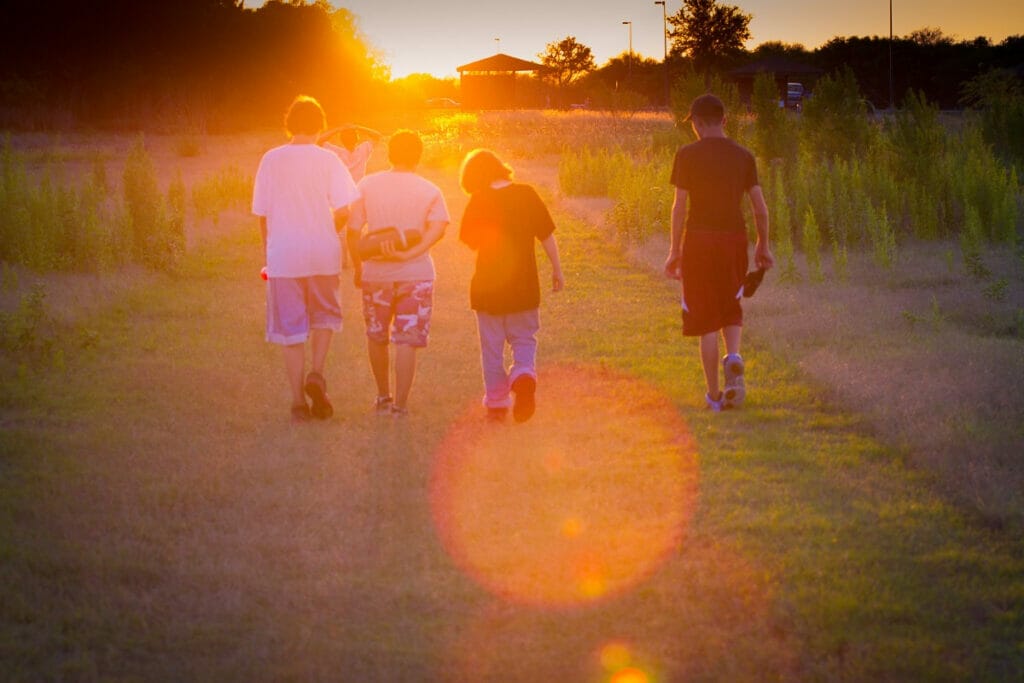 Set on the shores of Choke Canyon reservoir, you'll find a small state park where you can enjoy all your favorite low key summer activities.
Watch the sun rise or set over the beautiful waters of the reservoir.
Fish for largemouth bass and catfish in the reservoir.
Pro tip: you don't need a fishing license to fish in a state park!
Birdwatch for resident and visiting birds, as the area is a resting ground for migrating birds!
Enjoy a family picnic in the lakeside covered pavilions.
Spot deer and other native animals, as wildlife is plentiful here!
The park is divided into two sections so you can decide how much time you'd like to spend there.
Pop into South Shore for day use only between 6am-10pm.
Or camp at Calliham, a full-service park with water and electric campsites, tent sites and cabins.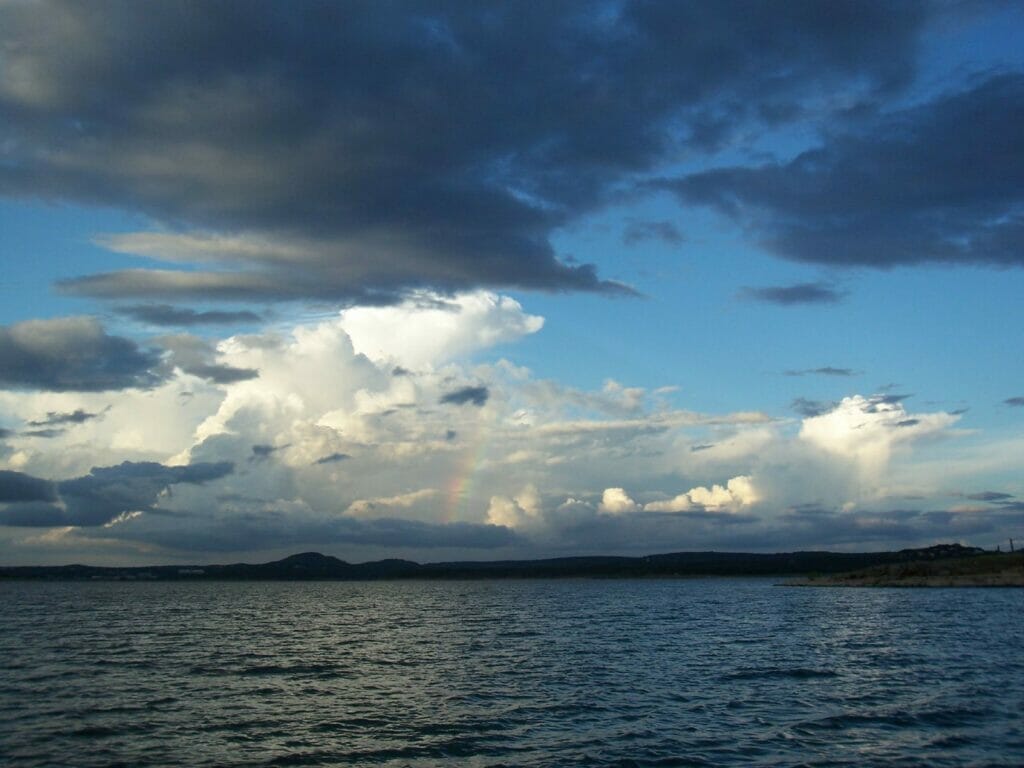 Forget lugging all your gear to the lake while trying to wrangle the whole family, too!
Canyon Lake, less than an hour drive from San Antonio, has everything you need for a day at the lake situated right along its river's shores!
Boating, paddle boarding, rafting, tubing, and jet skiing gear is all available for you, making this a convenient day trip for casual lake enjoyment!
No wonder it's called the water recreation capital of Texas!
Relax with a glass of wine at the popular Dry Comal Creek Vineyard, where live music and food truck events are regularly hosted!
Possibly the most scenic San Antonio, Texas day trip, Kerville is a vibrant community on the banks of the Guadalupe River.
Considered to be the capital of Texas Hill Country, Kerville is nestled within majestic scenery and filled with friendly people!
Annual events are a big draw to the city, like the Official Texas State Arts and Crafts Fair or the Kerrville Folks Festival.
But the biggest draw is the city's stunning natural beauty and its beautiful parks, like Kerrville-Schreiner Park, Louise Hays Park and Flat Rock Park that surround the Guadalupe River running right through the city!
Outdoor enthusiasts will love the easy access to the river through the Riverside Nature Center!
Watch for wildlife that abounds in the river valley, and meander through the abundant wildflower fields.
Home to three distinguished golf courses and several outdoor amphitheaters, visitors of all types can find something to enjoy in Kerrville!
For a quick San Antonio day trip idea, head over to Calvares lake just 30 minutes outside the city!
A popular lake for fishing, you'll find a variety of fish including red drum, bass, and catfish.
Open to the public, Calvares Park offers camping and picnic areas and boat ramps with good shoreline access.
A few RV sites with hookups are also available for rental.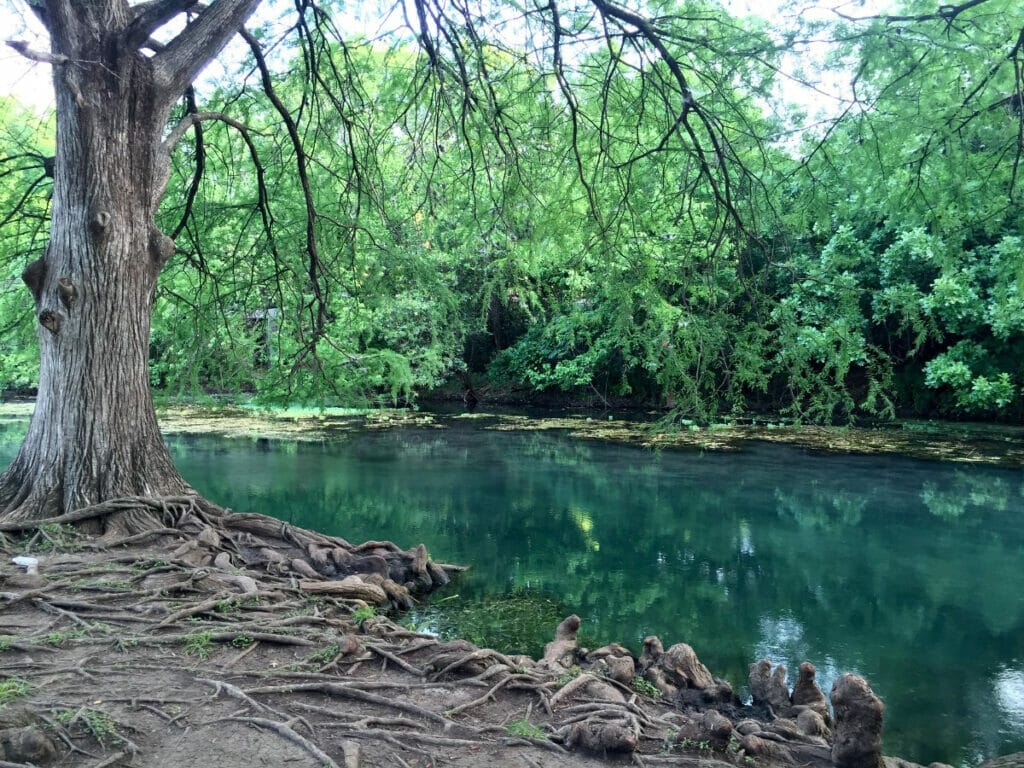 If a day spent on the river is what you're after, a visit to San Marcos is just what you're looking for!
Enjoy tubing, kayaking, canoeing and one of the most popular attractions, clear-bottom boat rides!
850 acres of natural area at Rio Vista Park provide fantastic hiking and biking spots, making San Marcos a perfect hiking day trip from San Antonio!
Explore the underground world of Wonder World Cave!
Spend the afternoon shopping in downtown and, for a quirky experience, hunt for all ten of the 7-foot-tall mermaid sculptures, representing the city's culture!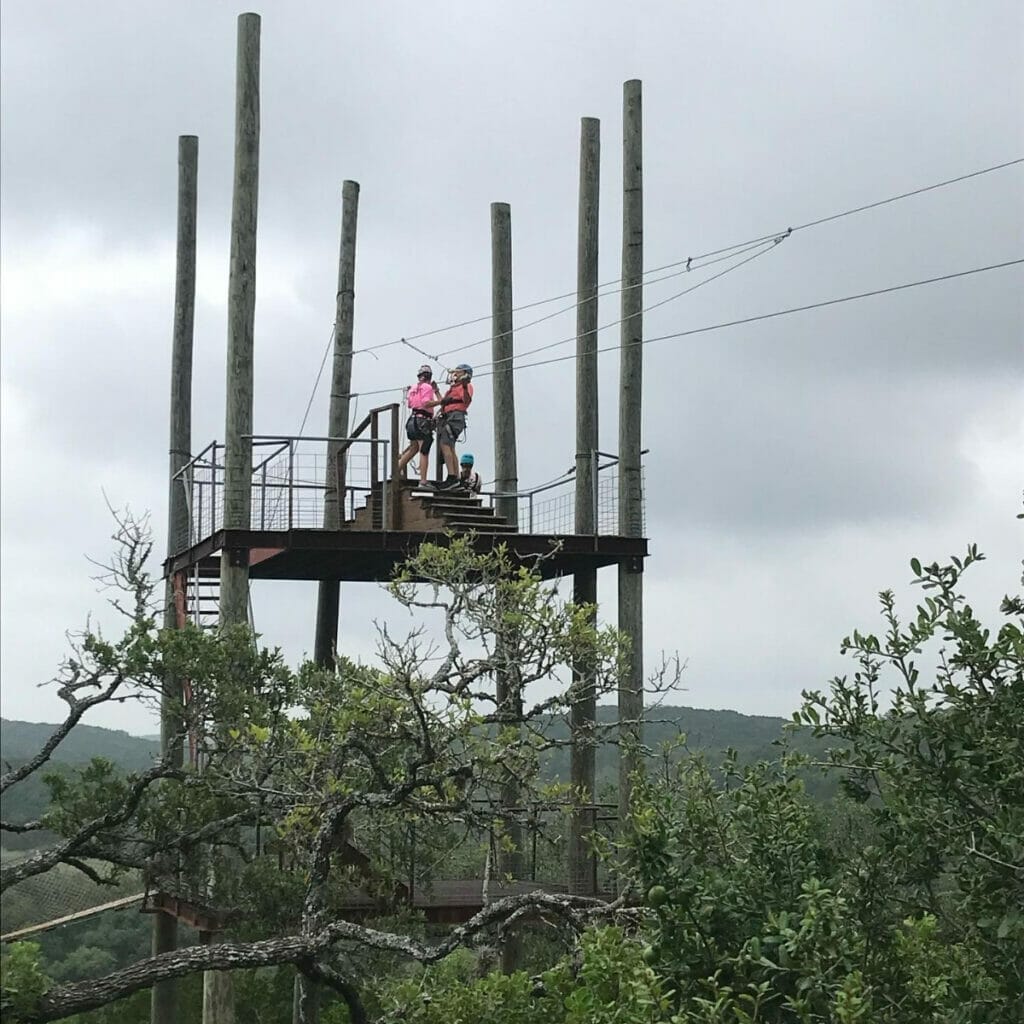 If you're looking for thrills, look no further than Helotes Hill Country Ziplines, just a half hour outside of San Antonio!
Fly up to 35 mph across 9 exciting ziplines ranging from 100 to 1,000 feet long!
Experience breathtaking views of Texas Hill Country as you soar among the treetops!
A few practicalities to keep in mind: visitors must be at least 9 years old to ride, unless they ride tandem with a guide (if they can securely fit!)
Weight requirements of at least 70lbs and no more than 275 lbs are strictly observed.
No experience is needed to ride, but reservations are required!
If a change of pace is in order, head down to Comfort, Texas, a laid-back Hill Country town known for antique shopping, restaurants, bed and breakfasts, and three local wineries.
Spend a morning at the Buckhorn golf course, pass a lazy afternoon antiquing through the town, then take an evening scenic drive and watch the sun set over the majestic Hill Country.
If you want to kick it up a notch, mountain bike at Flat Rock Ranch where you'll find fun and challenging trails rewarded with stunning views!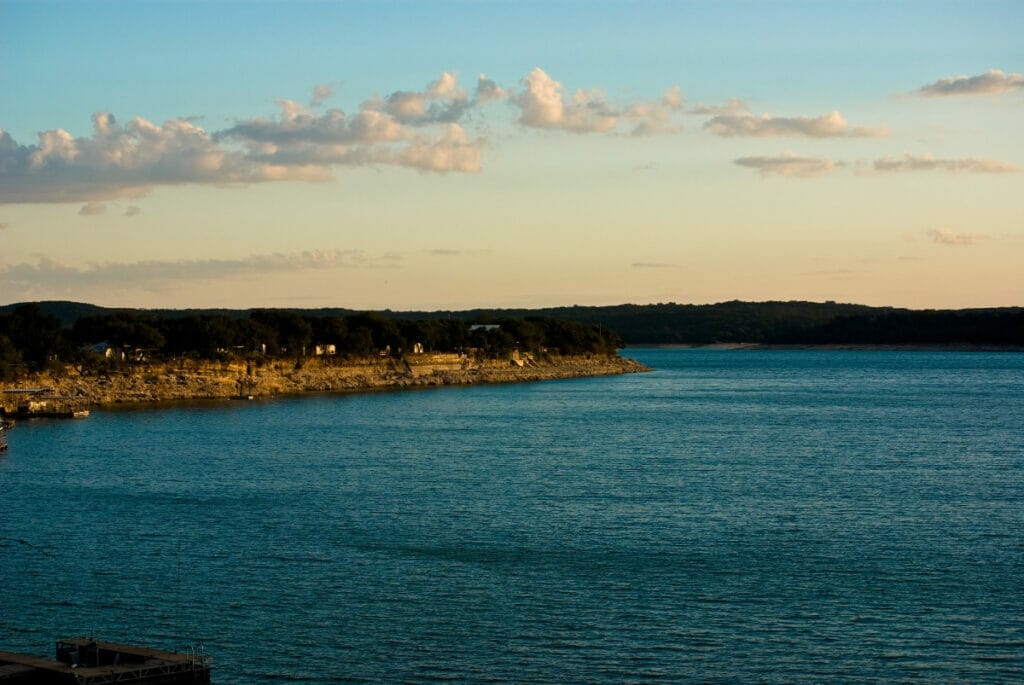 At just an hour outside of the city, Lake Hills is a convenient day trip near San Antonio.
Filled with recreational activities, Lake Hill is home to Medina Lake, a perfect spot for fishing and watersports.
Jet skis, pontoons and ski boats are available for rent at Paradise Watersports.
They even offer delivery, making it easy for day visitors to enjoy a day out on the lake!
Stocked with bass and catfish, Medina Lake is a fishing utopia!
Animal lovers will enjoy a visit to the nearby We Care Wildlife Sanctuary, a wildlife rescue center where you can feed and interact with rescued elephants, tigers, monkeys, and more!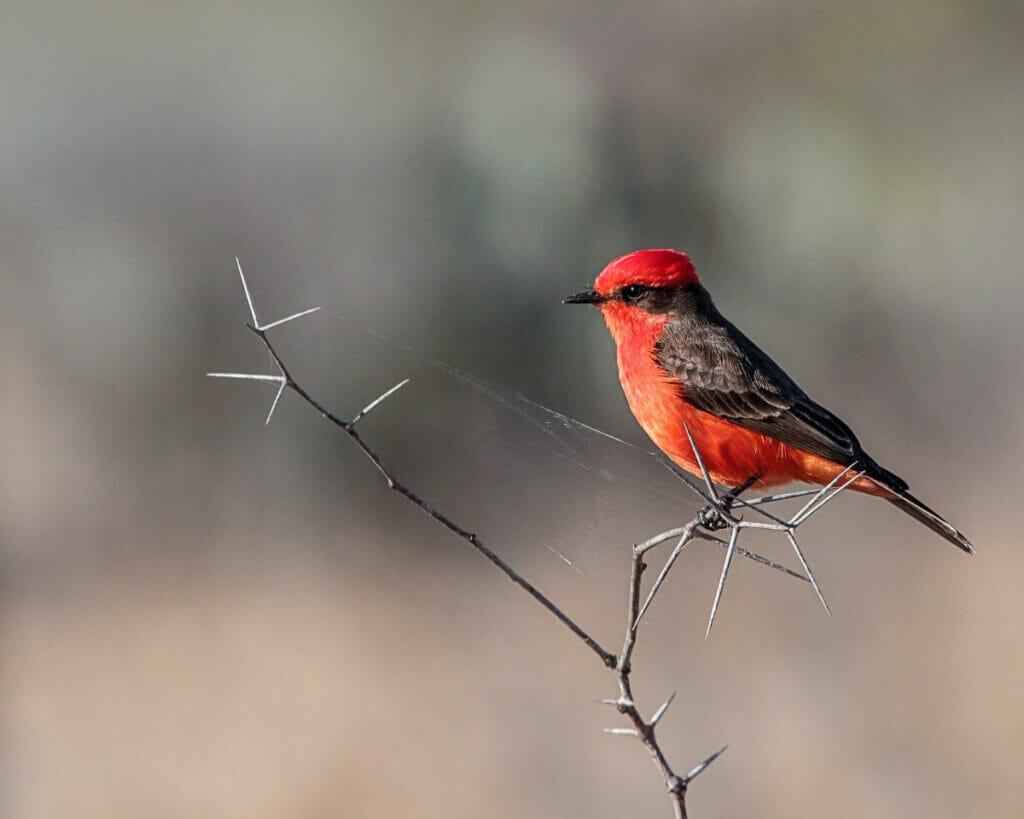 Immerse yourself in the distinct culture, language and cuisine of Texas, the US and Mexico when you visit Laredo, a city bordering Mexico with one of the oldest crossing points between the two countries.
Learn about the city's short-lived history as an independent nation at the Republic of the Rio Grande Museum.
Lots of interesting educational opportunities await in Laredo, like the free Laredo Water Museum detailing the city's water treatment, and the Imaginarium of South Texas, teaching kids about science with hands on exhibits.
Birding is popular in the area with bird trails ranging from leisurely to moderate.
Scenic walks are rewarded with views of native plants and flowers.
Revel in the festive vibe of downtown Laredo with its plentiful shopping, dining, and entertainment options!
Reflect quietly at an art gallery, take in a show at a local theater, or experience the nightlife at one of the many bars and nightclubs!
Adults, children, and families alike will find tons to do in this diverse South Texas city!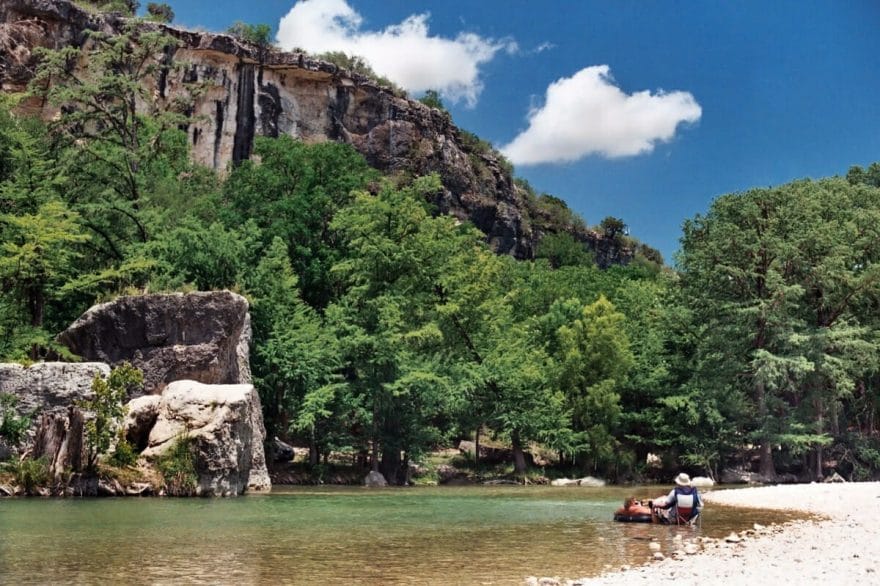 The Frio River is a hot spot for swimming, fishing, and tubing, and it's annual Rio Frio Fest in March turns the river into a food and music party!
Nowhere does low-key summer enjoyment better than Concan, Texas!
Camp under the Texas stars at Garner State Park or hike is 16 miles of trails.
Neal's Lodge is a local favorite for families!
Offering riverside cabins, condos, RV hookups, lodges and tent sites for rent, families can also enjoy hayrides, horseback riding and even a bat tour!
Insider tip: the food at Neal's Dining room is family approved!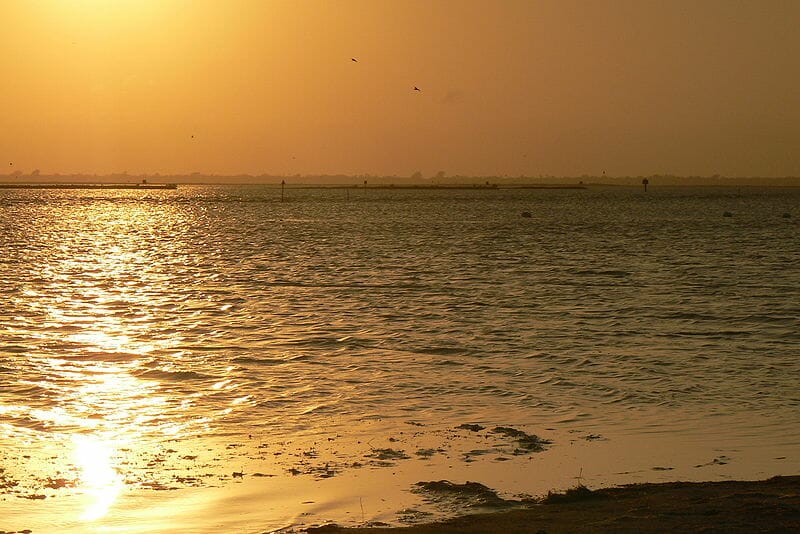 A quiet day of fishing calls for a quiet fishing pier – and you can find it in Baffin Bay!
Baffin Bay is best if you're looking to fish and camp in a small community with a country feel.
With over 350 species of birds in the area, its also a great spot for bird and wildlife watching.
You won't find all the shops, restaurants, and entertainment options of the larger beach locations in Texas, either.
But if off the grid fishing strikes your fancy, you'll be happy in here!
Discover this wonderful oasis, known as the best kept secret on the Texas Gulf Coast.
Known world-wide for fishing, hunting, birding and kayaking, Port O Connor is one of the best San Antonio day trips for finding peaceful respite from everyday life!
Matagorda and Espiritu Santo Bays are full of a wide variety of fish.
Consider enlisting the help of a professional fishing guide to get the most out of your fishing excursion!
For the best bird watching, start early and head to places like Nature Park at Boggy Bayou and King Fisher Beach.
Interact with the coastal habitat while kayaking, or paddleboard at a relaxed pace on the Port O Connor Paddling Trail which will drop you off in the Matagorda State Park where you can camp for the night!
(Make sure you have the proper permits and gear to camp!)
Whether a beginner or an avid adventurer, the calm waters of Port O Connor are perfect for leisure or adventure!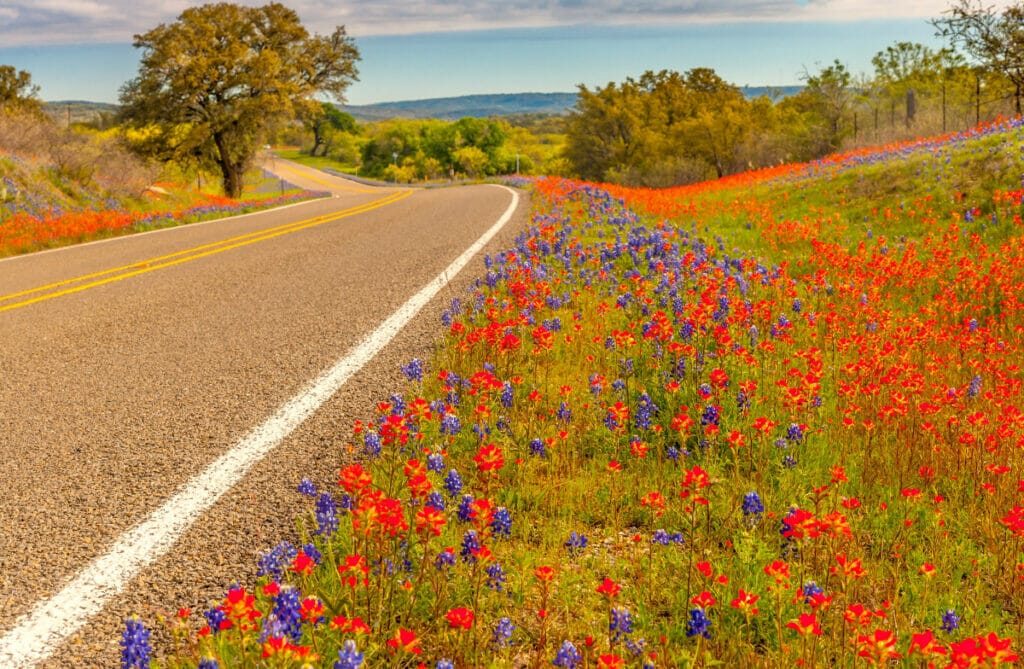 Known for its rolling hills, expansive skies, and abundant natural resources, Texas Hill Country is perhaps the most popular of San Antonio day trips.
A mild climate and plentiful outdoor recreation make it a perfect year-round destination and a great Texas road trip.
If you don't have your own car or want someone else to take you, this is the best Texas Hill Country day tour from Austin!
Satisfy your inner explorer with hiking and biking, rock climbing, and cave exploration at Enchanted Rock State Natural Area.
Ascend the summit trail to find 360-degree views of Texas Hill Country!
Designated as an International Dark Sky Park, it's a perfect place for star gazing!
Pro tip: Reserve your "Save the Day" pass up to 30 days in advance to skip long lines and guarantee your spot in the park!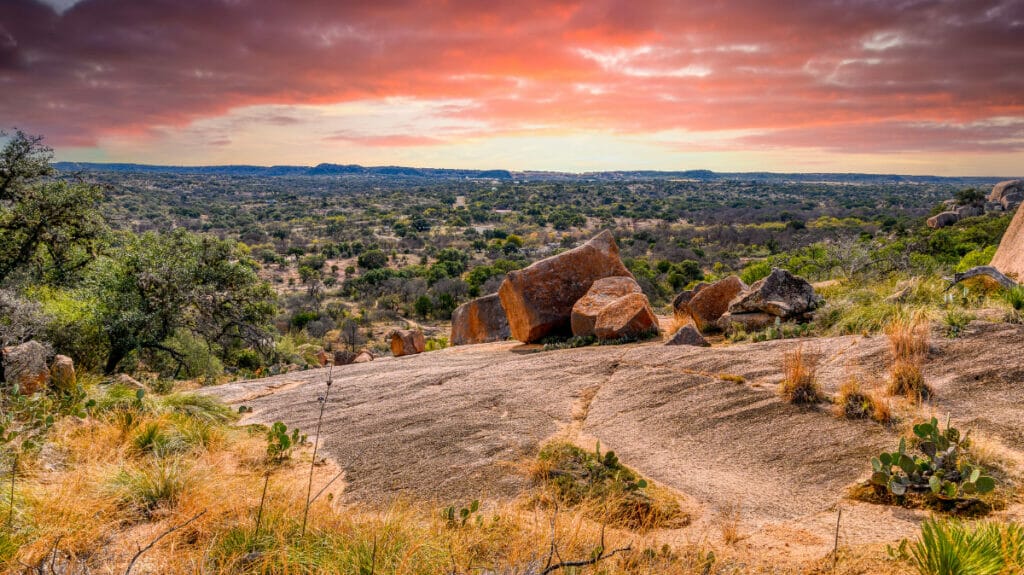 Enjoy outdoor events like Movies Under the Stars and fishing days at Lyndon B. Johnson State Park and Historic Site.
You may even catch a glimpse of an American Bison or a Texas Longhorn, too!
Gaze at 200 acres of wildflowers at Wildseed Farms, the largest wildflower farm in the nation!
Birdwatch at Live Oak Wilderness Nature Trail at Lady Bird Johnson Municipal Park.
Be awed by spectacular views on horseback at GF Ranch!
And when you've had your fill of outdoor fun, relax with a glass of wine at any one of the over 100 wineries in Texas Hill Country!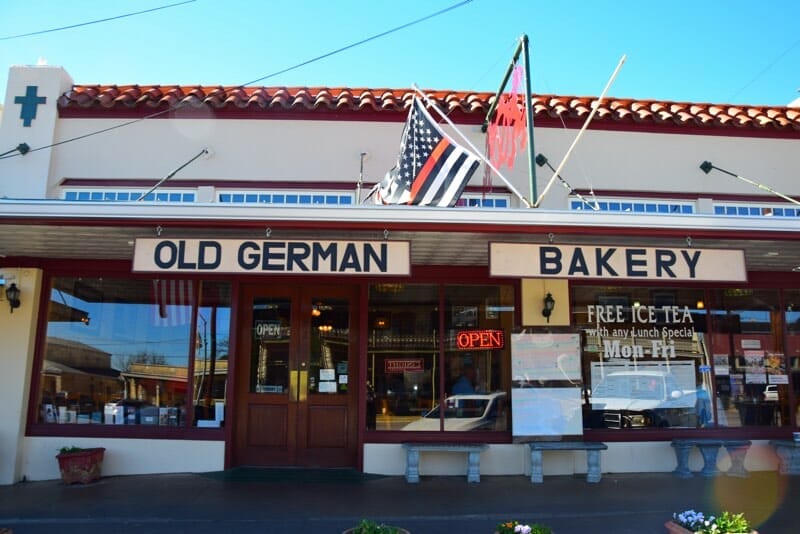 German heritage might be the last thing that comes to mind when you think about Texas!
But that's exactly what you'll find in Fredericksburg.
Settled by German immigrants in the 1840s, Fredericksburg has a unique blend of Germanic-Texan heritage visible in both its architecture and cuisine.
Dig into the area's German history at the 3.5-acre Pioneer Museum.
Listen to tales of German settlers as you take a self-guided tour of the recreated 19th century buildings and artifacts, including an old county jailhouse!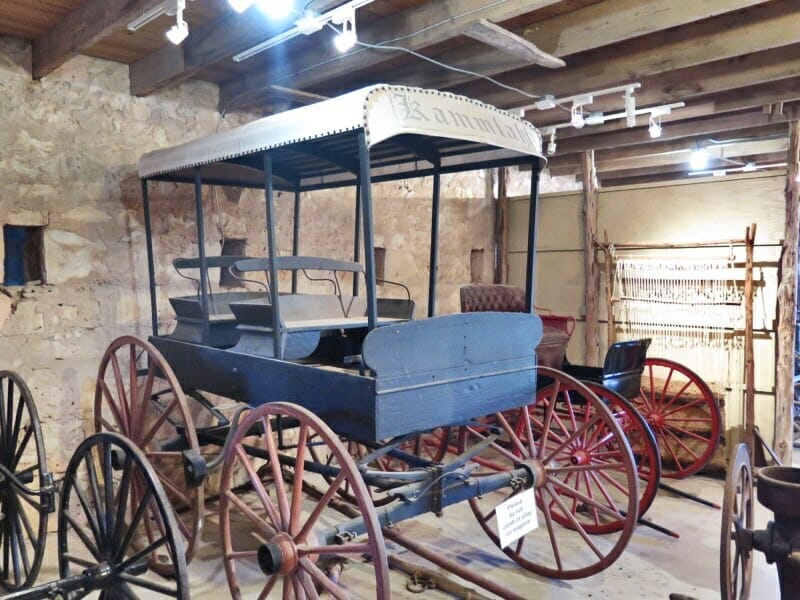 War history enthusiasts will enjoy the National Museum of the Pacific War, and its extension – the Pacific Ocean Combat Zone, just a 5-minute walk from the museum.
You'll feel like you're stepping back in time viewing reenactments, gun fire demonstrations, period dress exhibits, and uniform and artillery displays.
Perhaps the greatest draw to the city is its proximity to wine.
Fredericksburg has 10 wineries and tasting rooms close to its Main Street, with this Fredericksburg winery tour being one of the best!
Located within 30 minutes of most wineries inside Texas Wine Country, and with more than 150 shops, stores and art galleries, Fredericksburg is one of the best day trips from San Antonio for sipping and shopping!
22. Johnson City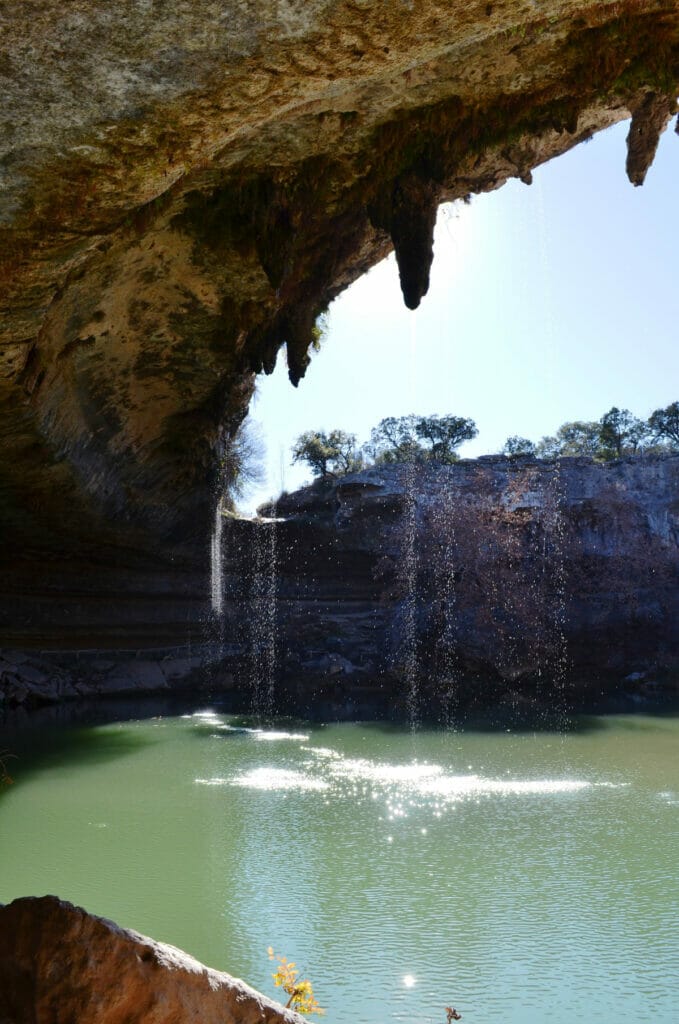 Find all the entertainment of a big city without all the crowds in Johnson City, a great place to wine, dine and shop!
As the gateway to Texas Wine Country, start your wine touring here and make your way west to Fredericksburg on the 290 Wine Trail, a stretch of Texas Highway 290 that is the second most visited wine touring area in the world.
Relax in this small-town Texas setting where you'll find antique boutiques, art galleries and restaurants.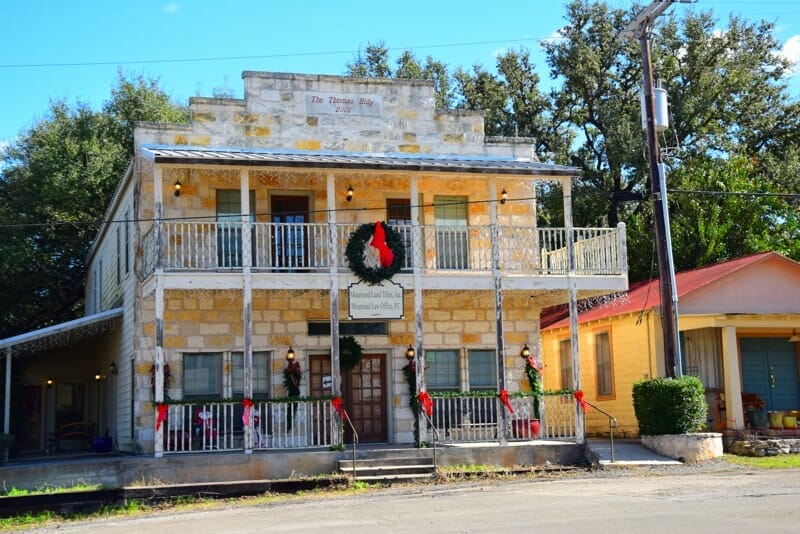 Sharpen your history knowledge with a visit to the childhood home of President Lyndon B. Johnson and view the historic buildings on his family's log cabin settlement.
Entertain the kids at the Science Mill, an interactive children's museum featuring STEM exhibits housed in a historic mill in downtown Johnson City!
And if hiking day trips from San Antonio are what you're looking for, you'll find that here in Johnson City, too!
Hike through beautiful Perdernales Falls State Park and enjoy Texas waterfalls and plenty of hiking trails with scenic views!
While you can't swim in the falls, there is a dedicated swimming area inside the park!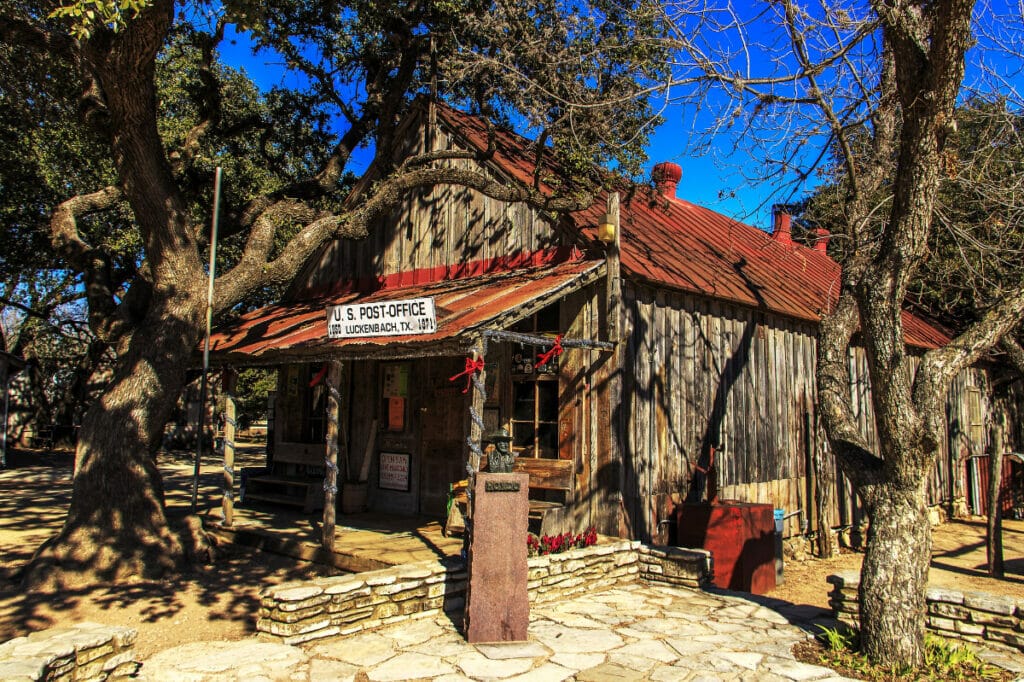 Visit the place where "Everybody is somebody!"
Settled by German farmers and even named after one, Luckenbach is a tiny, scenic community hidden within Texas Hill Country.
How tiny you may ask?
A sign in the unincorporated town lists the population at just 3!
Tiny as it may be its reputation is the stuff of legend.
Known as a country music mecca, Willie Nelson, Lyle Lovett, and Waylon Jennings have all performed here.
Put on the map in 1977 with Waylon Jennings' hit song "Luckenbach, Texas," the town has since been revered as an escape from everyday life.
Luckenbach's dance hall hosts annual events and live music, bringing in hopeful singer-songwriters and tourists alike.
Check out the town's general store which serves as the gift shop, post office and bar.
It may just be a dot on the map, but Luckenbach is worth a visit to experience an authentic Texas town that refuses to change with the times!
24. Lake Travis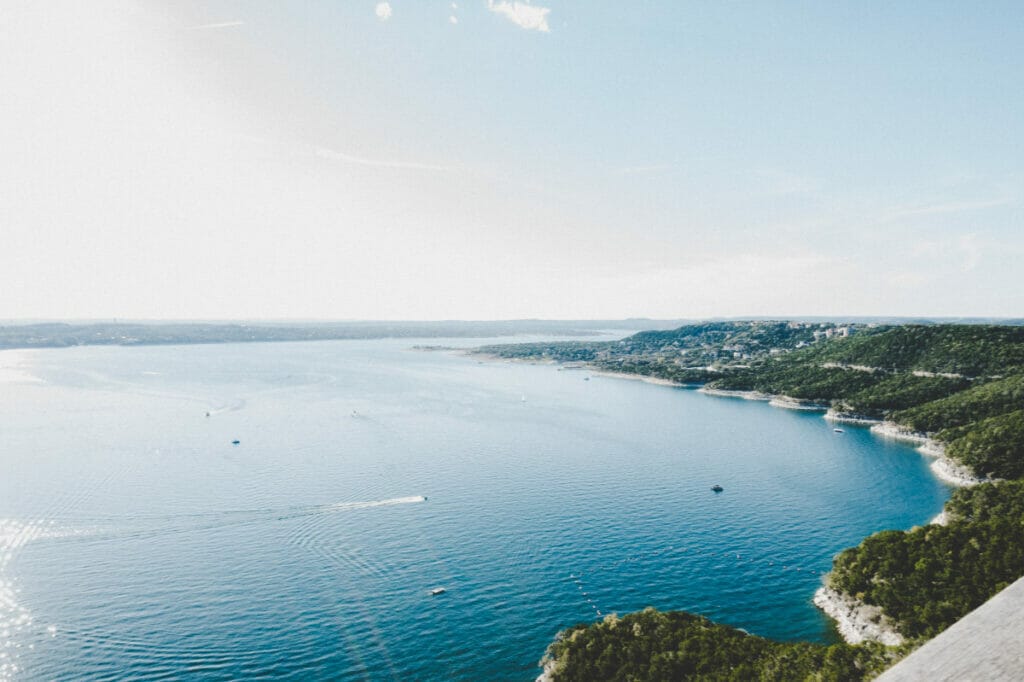 This reservoir on the Colorado River is a popular lake vacation community and summer getaway and one of the best lakes in Texas.
Just 20 miles west of Austin, Lake Travis boasts lake front restaurants, nationally renowned golf courses, lakeside parks, breweries, distilleries, live music, and events year-round!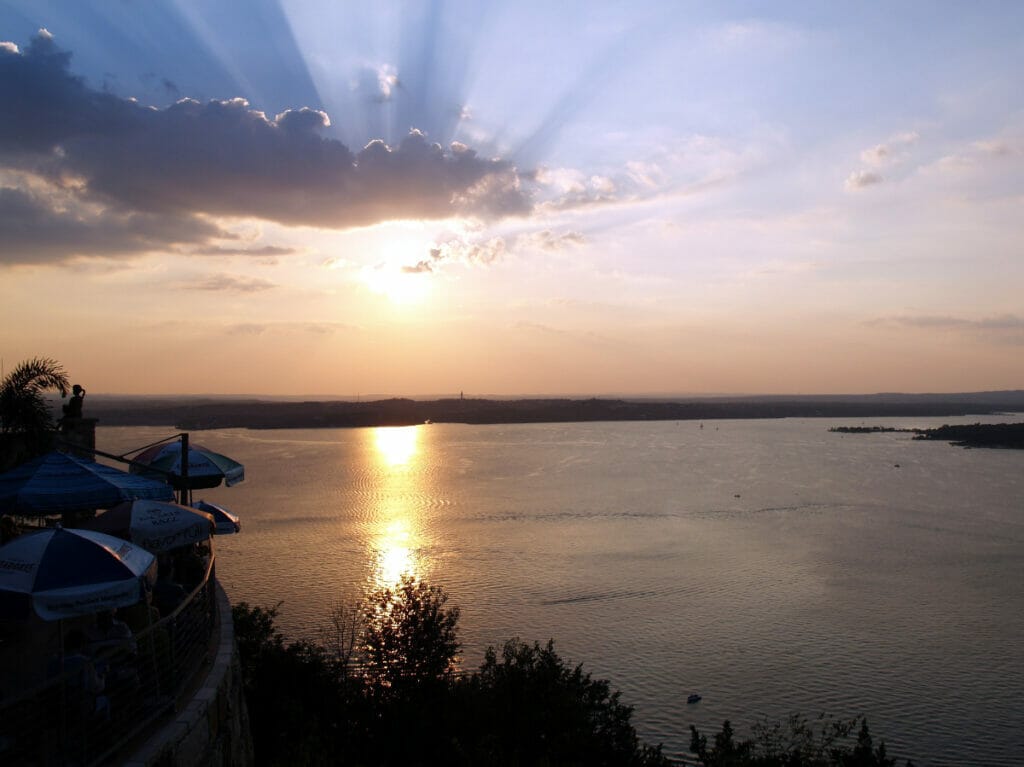 Watersports is a huge draw to the area, with easily accessible boat rentals and marinas, and ziplines and waterparks for family friendly fun!
25. Georgetown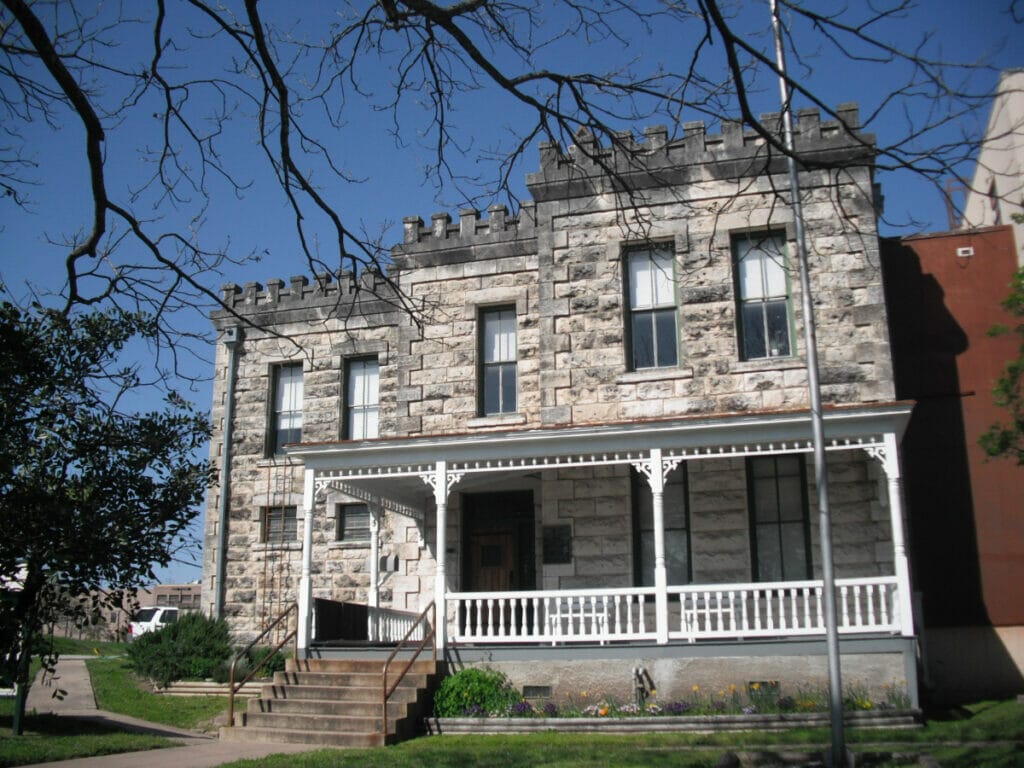 Where can you find "the most beautiful town square in Texas?"
Right here in Georgetown!
Take a casual stroll through historic downtown and view its Victorian architecture, including the Old Williamson County Jail and the courthouse dating back to 1911.
Get your dose of vitamin D on the waters of Lake Georgetown, a 1200-acre lake known as one of the best fishing areas in the region and a great place for boating, water skiing, fishing, camping, and swimming.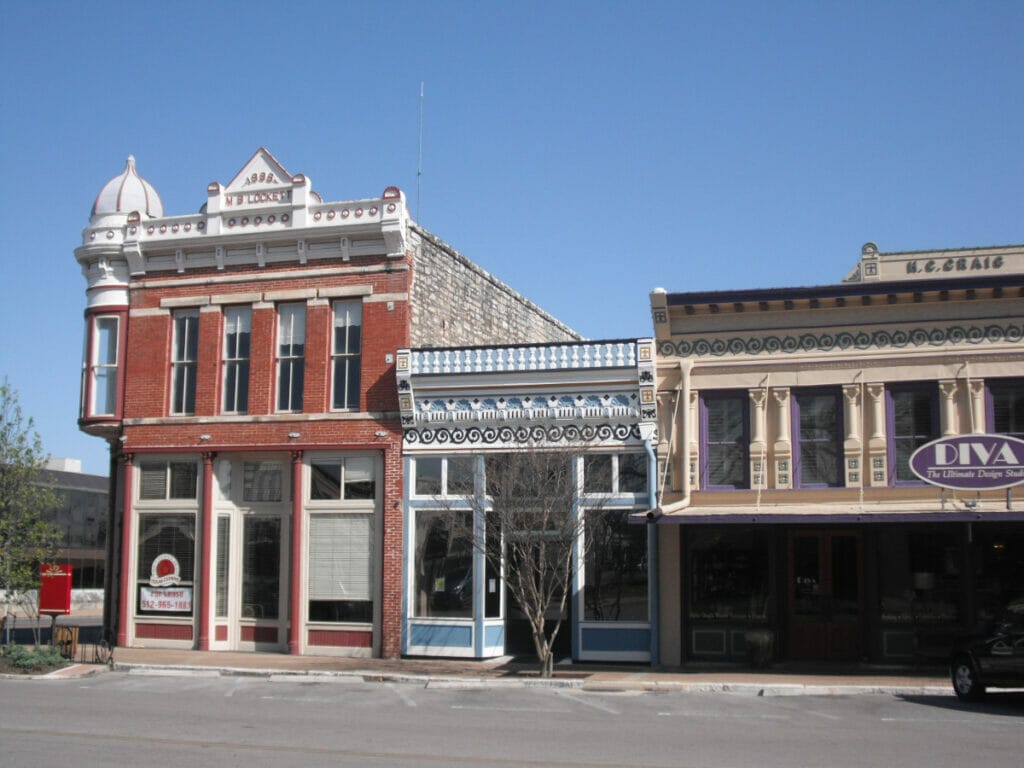 If swimming holes are more your style, make a splash at Blue Hole Park!
Open from 5am – 10pm, this scenic lagoon on the South San Gabriel River is a preferred summer wading spot for locals!
End your day trip with a tour of Inner Space Cavern, a vast "living" cave with hundreds of stalactites and ever-changing formations, and one of the best-preserved caves in Texas!
26. Dripping Springs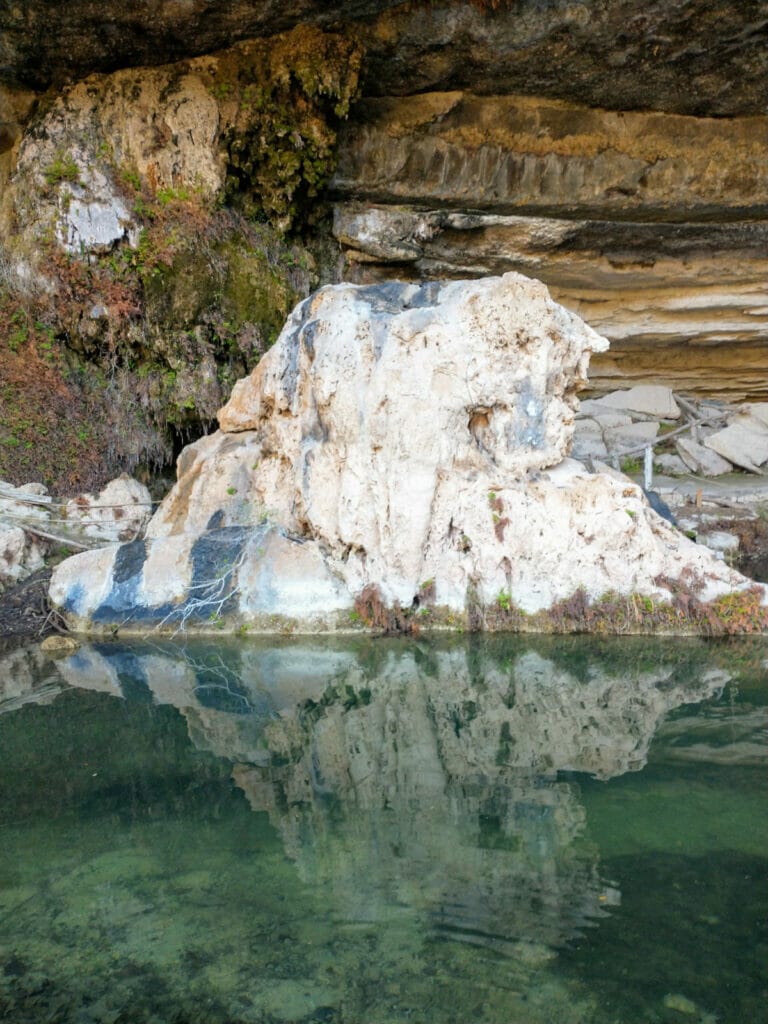 A visit to downtown Dripping Springs is like a visit back in time to the 19th century.
Historic Mercer Street is home to some of the first businesses in Dripping Springs and many of its storefronts haven't changed in decades!
View the actual dripping springs – fern covered limestone ledges that drip water into a small stream – where the city gets its name, and which served as a source of water for the first Anglo settlers.
Discover what life was like for central Texas pioneers at Dr. Pound Historical Farmstead, a 5-acre farmstead with meticulously restored buildings like the barn, storehouse, and windmill.
Enjoy the peaceful gardens on the grounds, including the 500-year-old Heritage Oak!
Hike to the Hamilton Pool Preserve, a natural swimming hole and waterfall (reservations are required!)
Campout at Dripping Springs Ranch Park, a 110-acre wooded park with trails for hiking and horseback riding.
Located where two bird migration patterns meet, Dripping Springs is a fantastic city for bird watching in any of its many natural area parks.
And as a craft beverage destination with the trifecta of wineries, breweries and distilleries, Dripping Springs is a favorite San Antonio day trip idea for taste touring!
Experience up to 4 tasting establishments in a single day with the Dripping with Taste Trail Passport (don't forget your designated driver!)
27. Bend, TX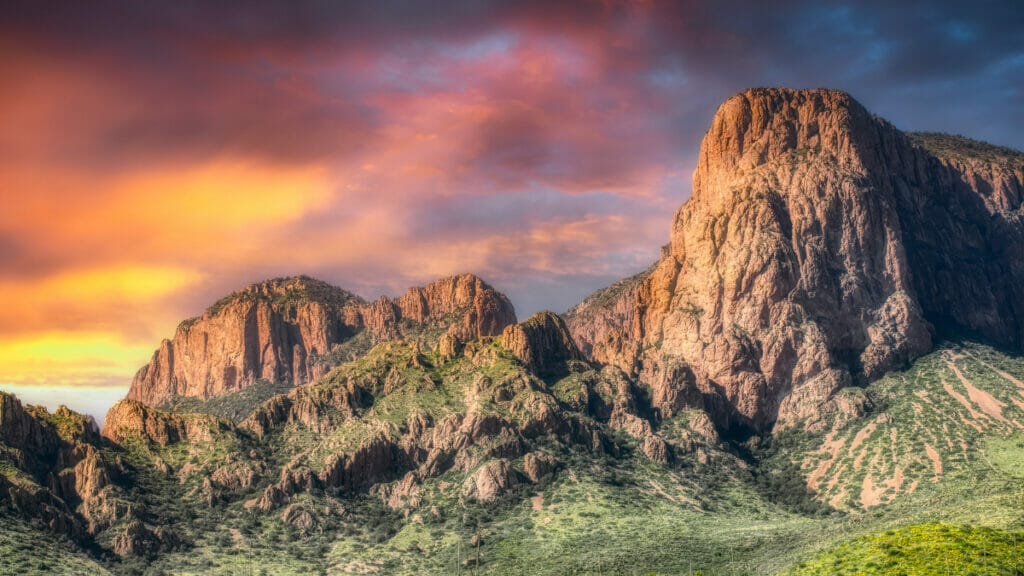 Bend is a great city for enjoying the great outdoors!
Located on the Colorado River, fishing is one of its main attractions.
Take a self-guided tour to Gorman Falls, a 70-foot waterfall (one of the best waterfalls in Texas,) swim in Spicewood Springs, or tour one of the more than 400 caves in Colorado Bend State Park.
(Be prepared for a 3-mile round trip hike over rough, rocky terrain to see the beauty of Gorman Falls!)
Swim, bird watch, play volleyball and canoe at Sulphur Springs Camp!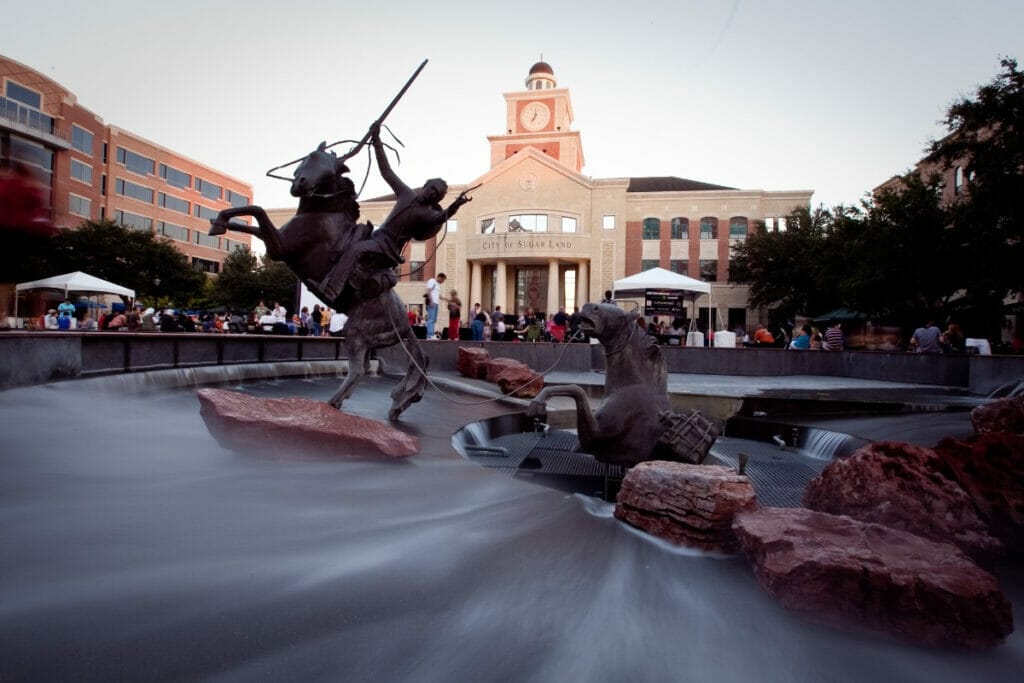 Just twenty minutes from downtown Houston, Sugarland is close to all the big city amenities but friendly like a small town!
Full of family friendly recreation, this is a day trip for making memories!
Explore the outdoors at 750-acre Cullinan Park, drink and dine on amazing food options and enjoy live music at Sugarland Town Square, take in a performance at state-of-the-art Smart Financial Center, catch a ball game at Constellation Field, or take advantage of over 30 shopping areas featuring everything from established retailers to small boutiques!
Children will love the Houston Museum of Natural Science at Sugarland, with its saltwater aquarium education shows in the Digital Dome Theater!
Several golf courses and plenty of parks for hiking and cycling provide outdoor opportunities for any preference!
Art and culture, sports and outdoor recreation, shopping and dining, and attractions of all kinds make Sugarland the ultimate San Antonio day trip idea.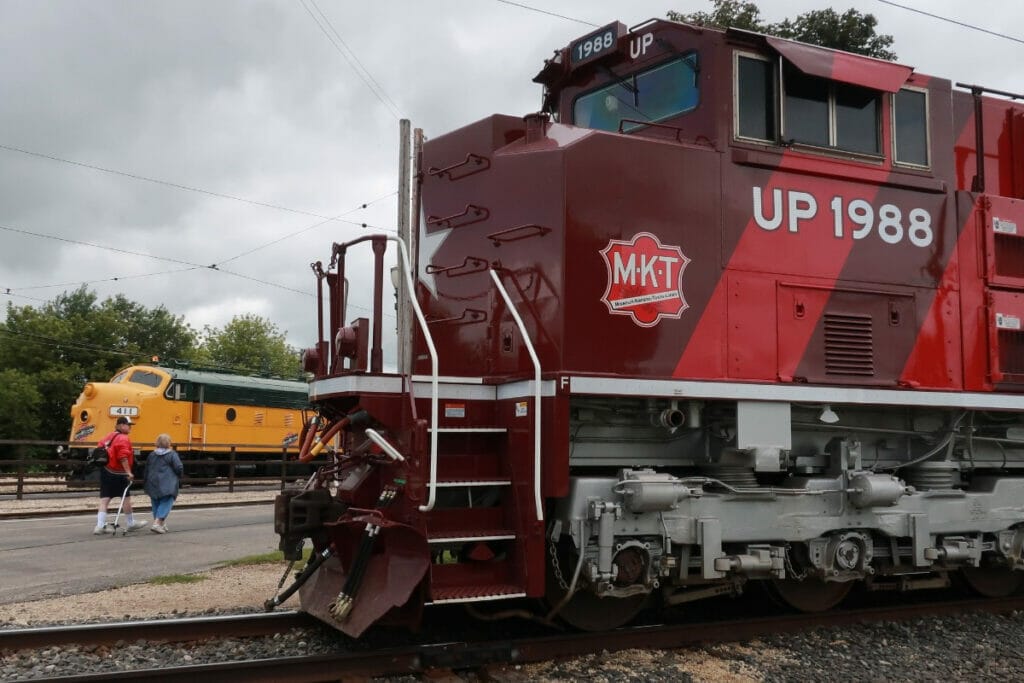 Old town heritage is alive and well in Katy.
Spend the day browsing the city's two main museums, the Railroad Museum and the Katy Heritage Museum.
Set in a restored depot, a visit to the MKT Railroad Museum is like stepping back in time!
Train related exhibits will help kids appreciate the way things used to be!
Perfectly sized for a short visit and with a casual atmosphere, even toddlers can enjoy this museum!
They'll love the red caboose that greets them!
Dive into a bit of Katy history at the Katy Heritage Museum.
Situated inside Katy Heritage Park, the area is a perfect place to spend a few hours.
Stroll past the historic homes and post office, people watch at the quaint gazebo, and delight in small town relics of times past, like model-T cars, old farm equipment, and even a telephone exchange!
You'll feel like you've been transported a hundred years into the past!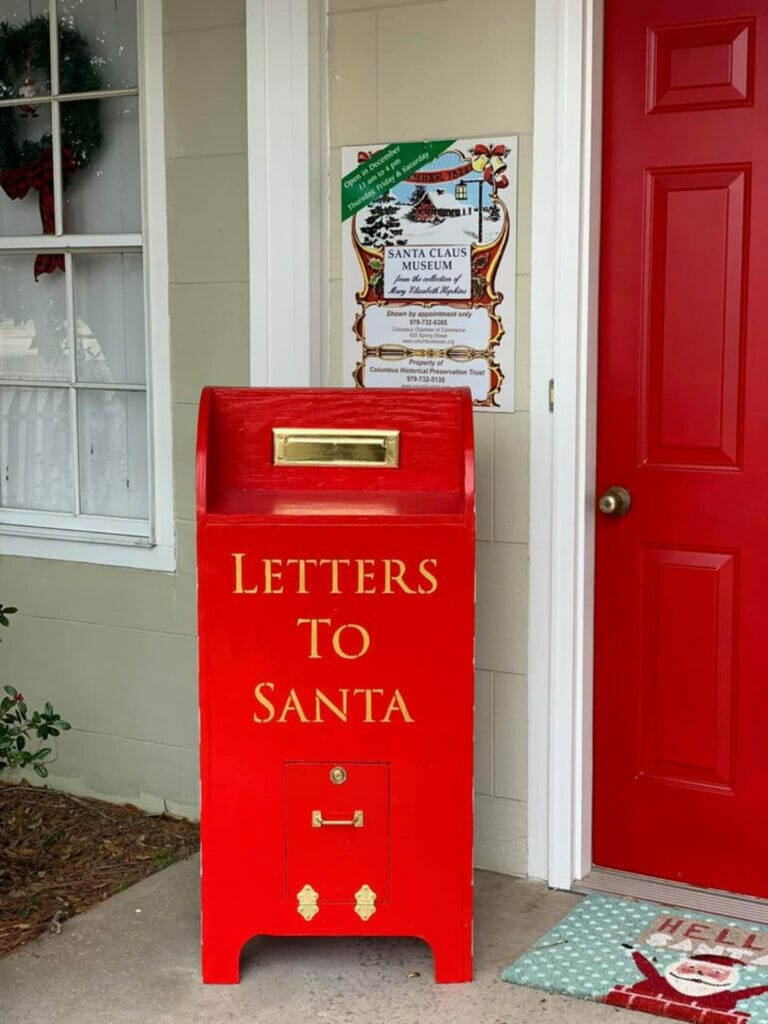 Take a break from big city living and escape to a relaxing small town with a rich history full of Southern charm!
Columbus is a place where people still wave to their neighbors and give a friendly hello to a stranger.
Its natural rolling hills are perfect for bikers, walkers, and joggers.
Fish, boat, canoe, or kayak on the Inland Paddling Trail, or hit the links at Columbus Municipal Golf Course (watch out for the ducks who call the pond on hole #8 their home!)
Enjoy a day out at the Columbus Country Market, a community event supporting local farmers, craftspeople, and other vendors.
Held March through November on the last Saturday of the month on the Courthouse Square from 9am until noon, live music and ready-to-eat food draw locals and out-of-towners alike!
Spend a day on the river on the 6.5-mile Texas Paddling Trail where you'll see a variety of birds, turtles, and wildflowers!
Visit the Santa Claus Museum, grab a drink at a local pub, brewery, or winery, or take a tour of the beautiful, mature Live Oak trees that dot the city!
31. Round Rock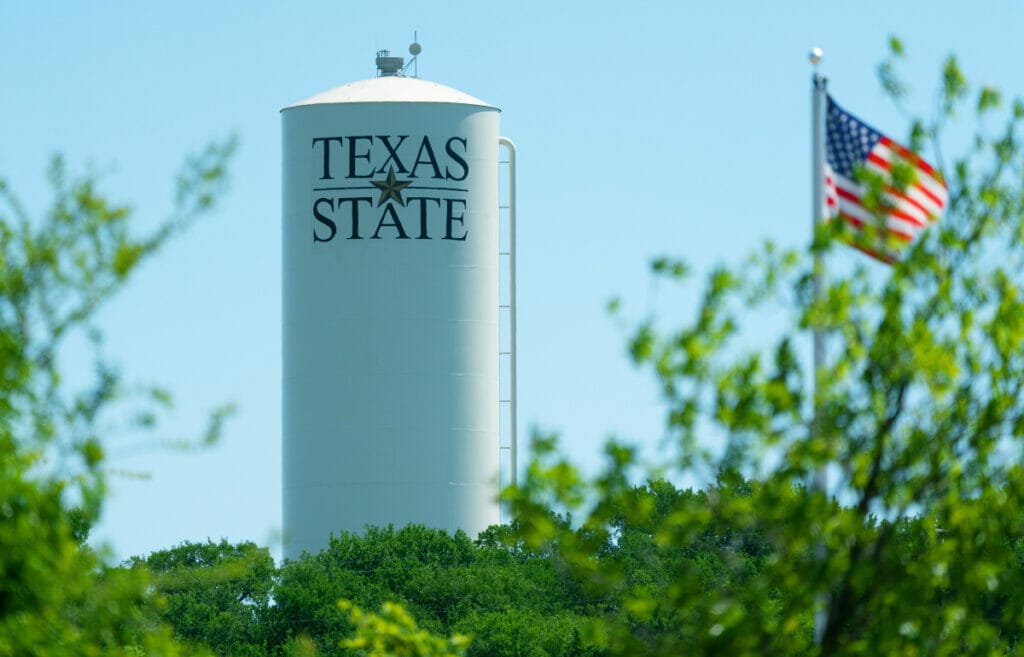 Boasting the largest indoor water park in the country – Kalahari Resorts and conventions – Round Rock, Texas is one of the most fun day trips from San Antonio there is!
This 1.5 million square foot resort includes 30 waterslides, 20 pools, restaurants, an indoor adventure park, and artisan style retail outlets.
You could spend an entire day in Round Rock and never have to leave the resort!
But you'd be missing out if you didn't experience the rest of what the city has to offer – like legendary 2lb donuts from Round Rock Donuts, a Round Rock Express baseball game at the 11,000+ capacity Diamond Dell stadium, and the annual downtown festivals!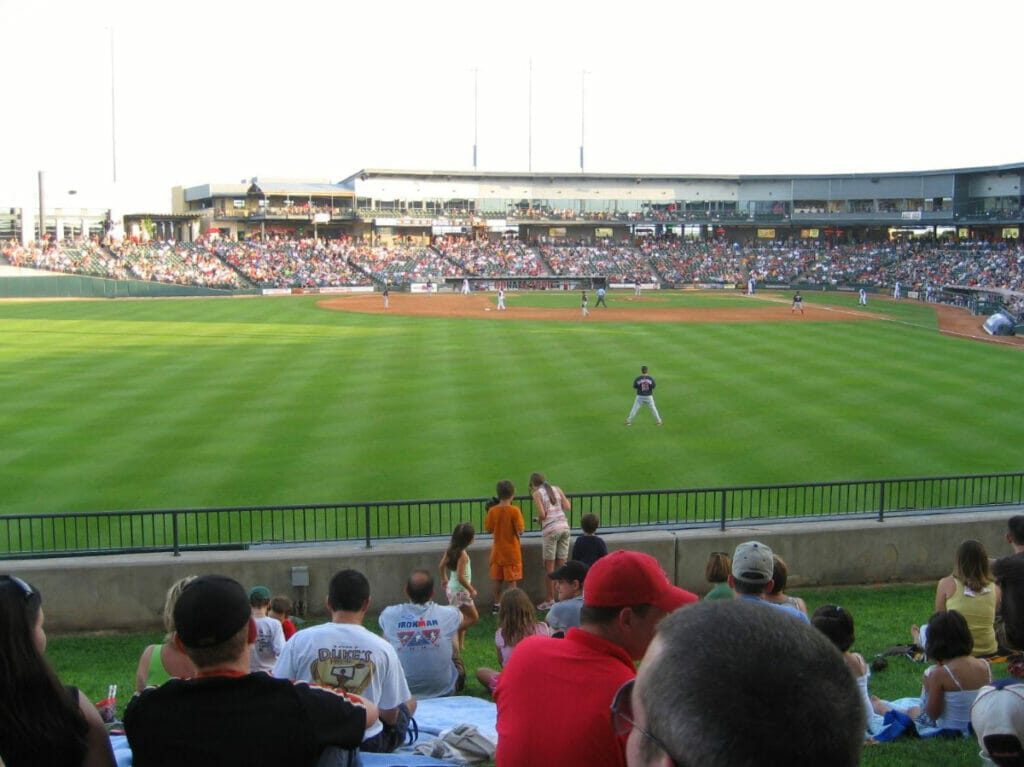 Before you leave, head over to Chisholm Trail Crossing Park to see the city's namesake – a round rock jutting from the waters of Brushy Creek.
This rock indicated a low point in the water where settlers would cross with their wagons.
If you look closely, you can even see the wagon ruts in the rocks!
Pin for Later!