Located in North Central Texas, Dallas is the 9th most populous city in the United States.
The seat of Dallas County, it receives nearly 25 million visitors each year, and with its wide variety of entertainment, culture, and food, it's no wonder.
It is home to the largest U.S. Arts District, "The World's Tallest Cowboy", and seven professional sports teams.
If a taste of Texas is what you're after, here are 21 things to do in Dallas.
GET A

FREE

TEXAS GUIDEBOOK WITH LOCAL TIPS!
With 71 pages of helpful travel tips and the "best of" Texas lists, this is your ad-free key to your Texas trip.
Hey! Want more fun Dallas content? Check these out!
How to get around Dallas
Like most of Texas, the best way to get around Dallas is to explore on your own by car!
While there is public transportation, Dallas is very much a driving city.
If you're visiting and need to rent a car to get to your Dallas activities, we highly recommend Discover Cars where they find you the best car rental deals from all of the competitors (has saved us so much money!).
Click here to check out Discover Cars.
Where to stay in Dallas
From renovated VRBOS to boutique hotels, here are the best places to stay in Dallas.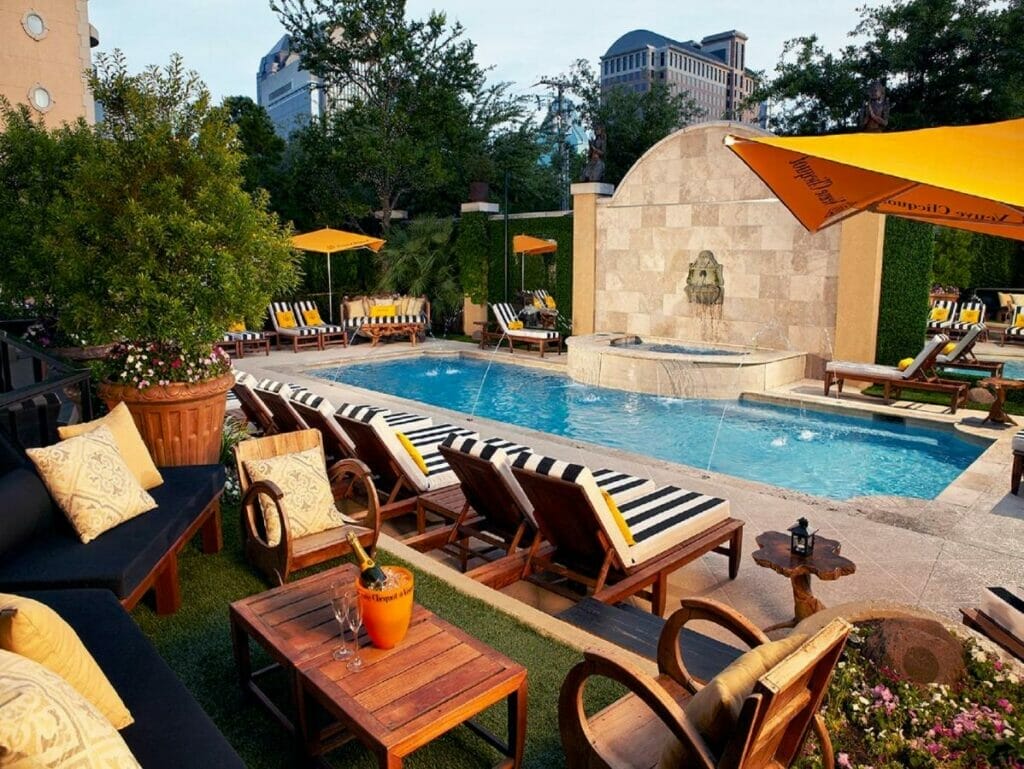 (Hotel) Hotel Zaza Dallas – this boutique hotel in Dallas offers a full-service spa, wonderful service, and prices that are cheaper than you'd think. It's fun, it's spacious (with a sofa in your room!) and it's also in a fantastic location in the heart of Dallas. This is our hands-down best Dallas hotel pick. Click here to check prices and read reviews.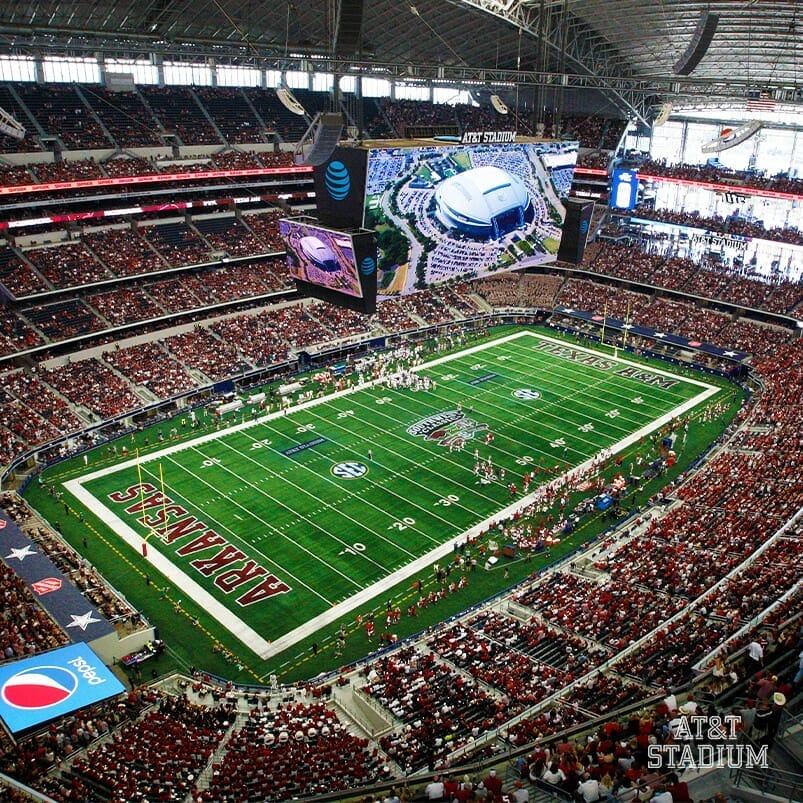 The word Dallas is synonymous with the Cowboys. To be sure, this NFL team has earned its spot among the best of the best with 20 former players landing in the Pro Football Hall of Fame.
You can also thank the Cowboys for introducing cheerleaders, athletes in their own right, to the NFL world.
Thanks to a retractable roof, no matter the weather, you and your friends or family can enjoy a day at the gridiron.
But the Cowboys aren't the only top dogs in town.
If football isn't your jam, there are six other major teams that call Dallas home: the Dallas Mavericks (NBA) and Wings (WNBA), the Dallas Stars (NHL), FC Dallas (MLS), the Texas Rangers (MLB), and the Dallas Jackals (MLR).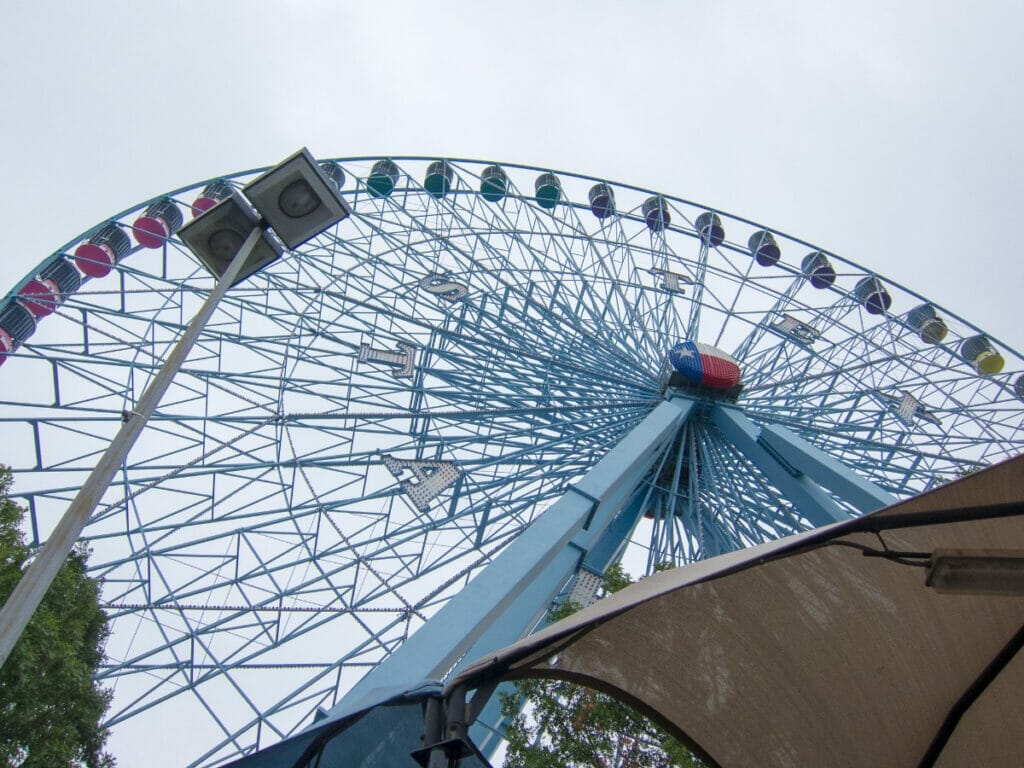 For the last 136 years, during the fall season, the Texas State Fair has been one of the top things to do in Dallas.
What better way to spend time with your family than a day outdoors playing carnival games and riding the Ferris wheel?
And let's not forget the food. Grab a classic Fletcher's Original Corny Dog or the new Deep Fried Charcuterie Board.
Speaking of food, don't forget to watch the Big Tex Choice Awards where contestants are judged on a plethora of festive and fried dishes (including fried beer).
Big Tex himself presides over it all. This 55-foot cowboy has been delighting fairgoers since 1952.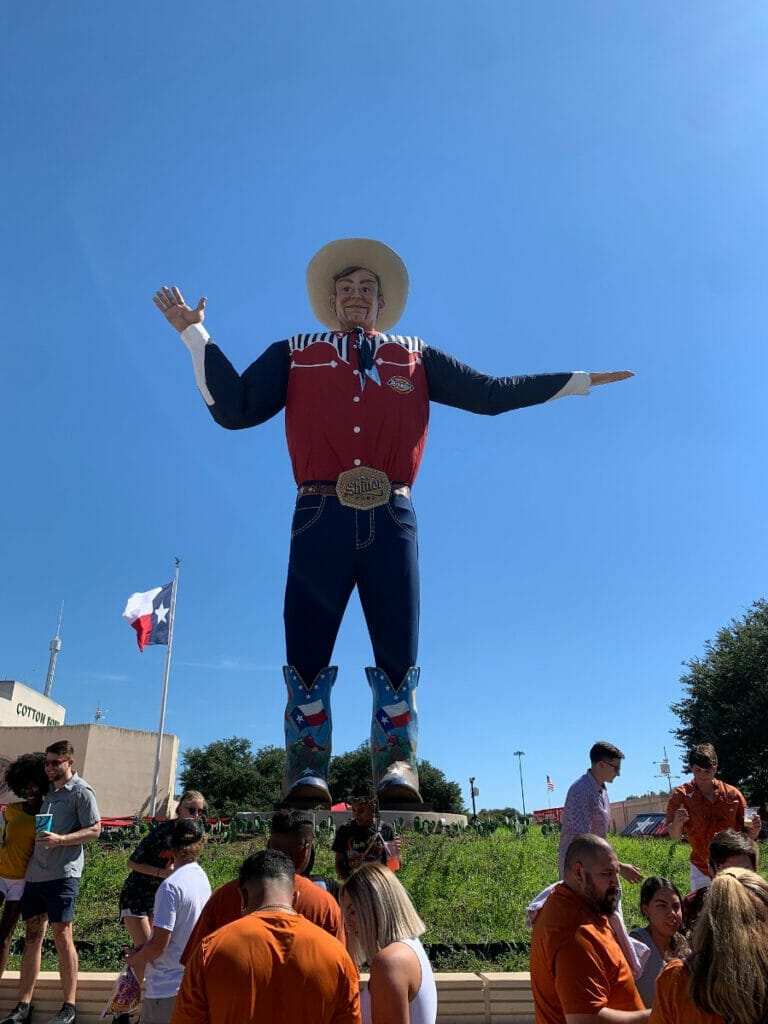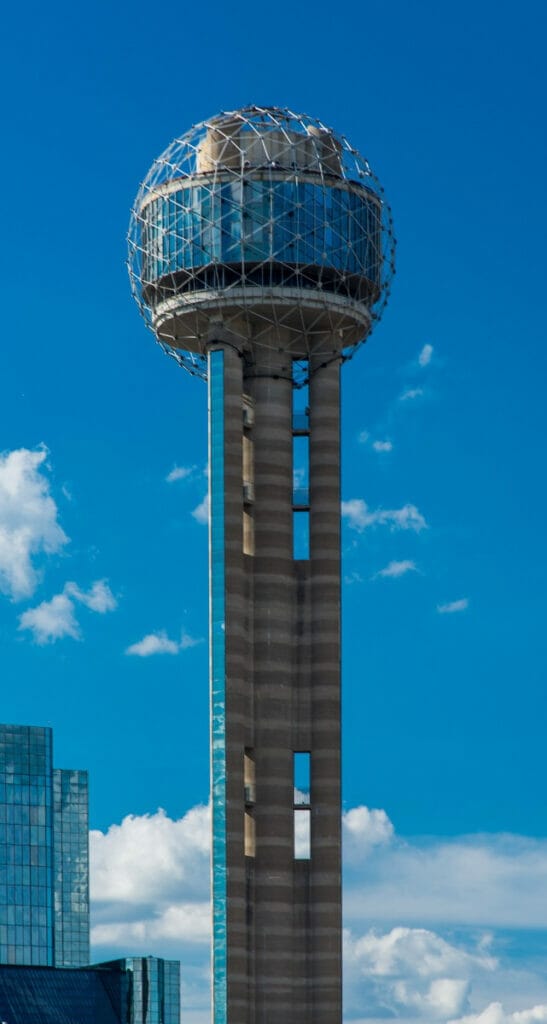 Taller still, and perhaps more notable, is the showpiece Reunion Tower.
Resembling a giant microphone in the Dallas skyline, "The Ball" ascends 561 feet into the air.
Take an elevator ride to the GeO-Deck to experience 360-degree views of the city.
While you're up top, watch the airplanes from nearby Love Field Airport, or watch a romantic sunset with your partner and gaze at the moon while you're that much closer to the heavens.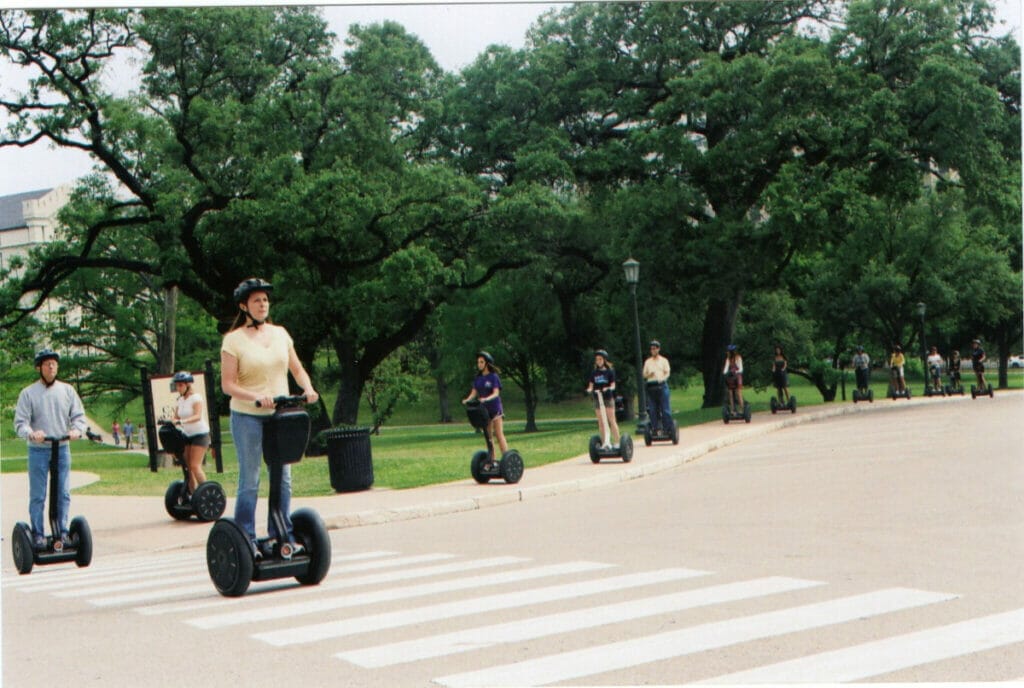 A popular way to take in some Dallas sightseeing is to take a segway tour.
Dallas Segway Tours offer an amusing and informative way to enjoy the city.
With a knowledgeable host to guide you, you will get the insider's perspective and learn about the history and architecture of this beautiful city.
Note that these tours are only for guests ages 14 and up.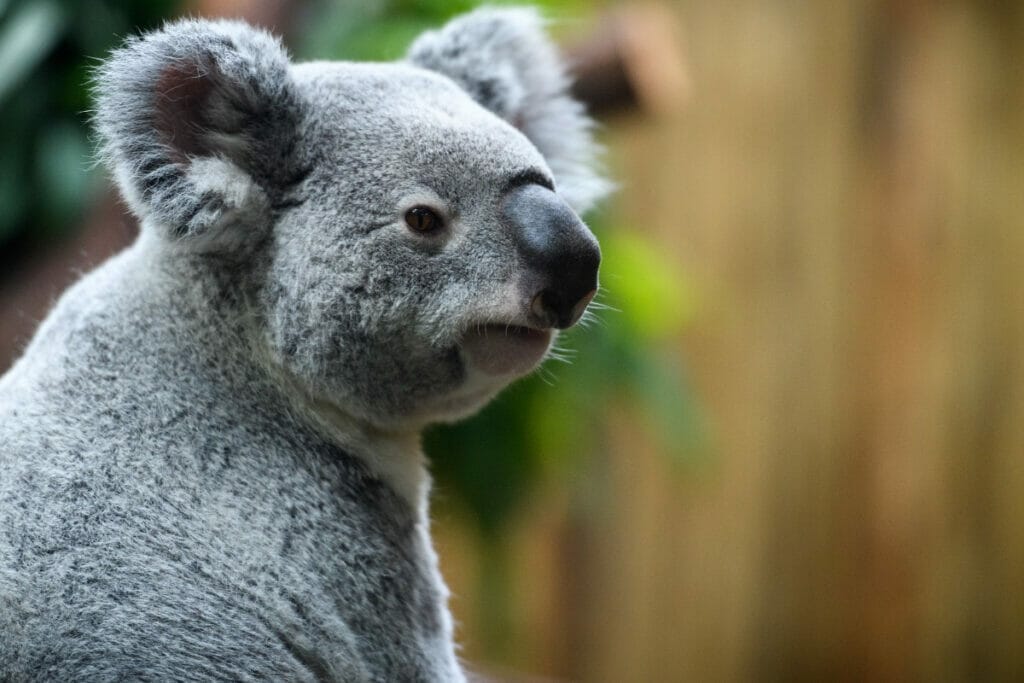 When you're looking for something for the whole family to do, look no further than the zoo.
Spanning 106 acres, the Dallas Zoo is the largest in the state of Texas.
It's reasonably priced and a great way to keep the little ones entertained for an entire afternoon.
While the zoo does its best to ensure patrons get the best views, out of respect to the animals the habitats are made to provide places to rest, so it's best to be prepared as seeing everything is not always possible.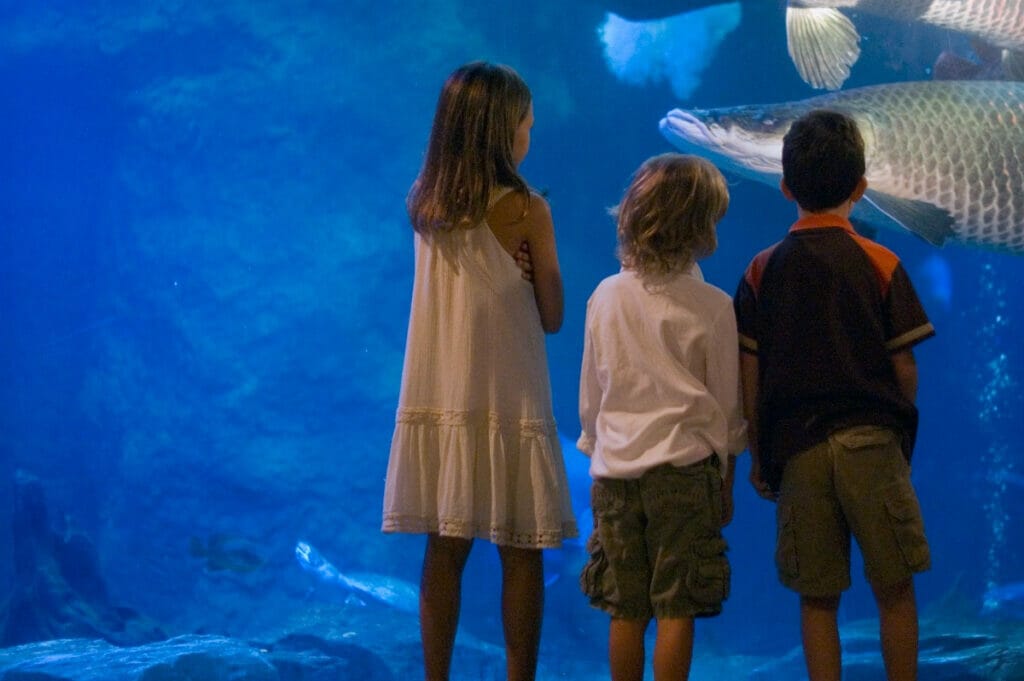 Another great way to experience the animal kingdom up close is by visiting the Aquarium.
Home to much more than fish, you and your family will be in awe of this immersive experience featuring numerous mammals, birds, and plant life from around the world.
Patrons are given behind-the-scenes opportunities to learn more about the collaborative conservation efforts beyond the Aquarium walls from experienced zoo keepers.
And as the Aquarium is indoors, it's a great spot for the occasional rainy day as well.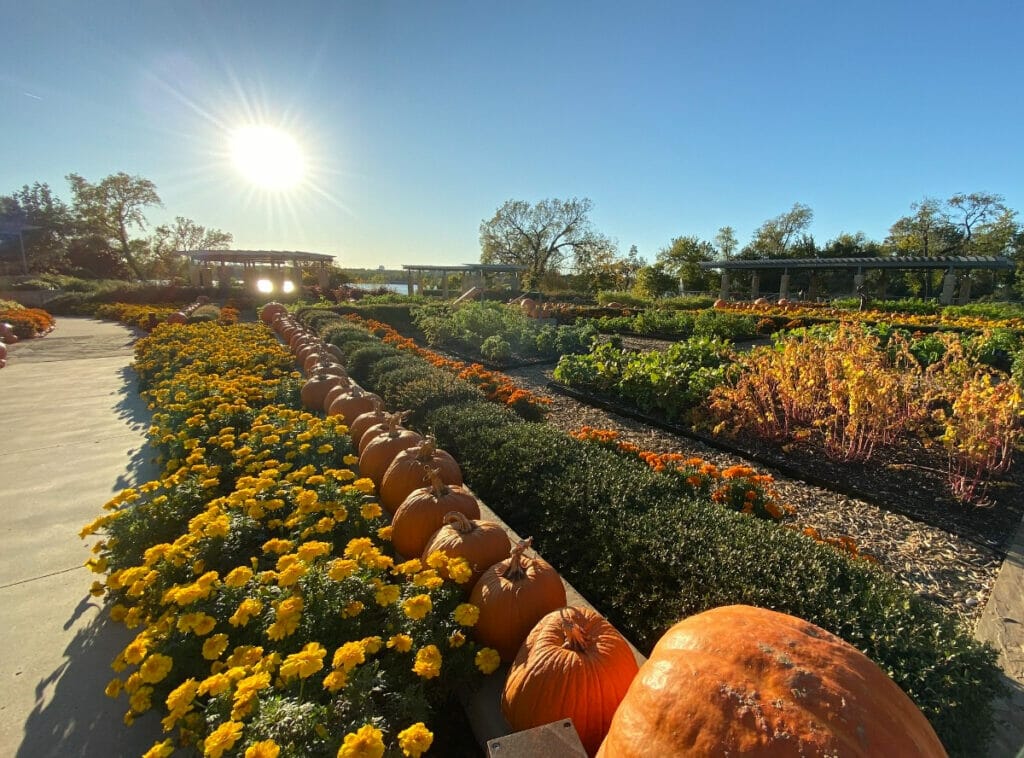 Now that your interest in botany has been piqued, it's time to check out the Dallas Arboretum and Botanical Garden, hands down one of the most lovely Dallas attractions.
Stroll along 66 acres among the flowers. Listen to the rush of waterfalls. Let your mind forget the hustle and bustle of the city as you unwind.
Aside from the pleasant surroundings, there are many offerings throughout the year including concerts and celebrations.
It is always a good idea to check into the latest happenings before deciding which day to visit.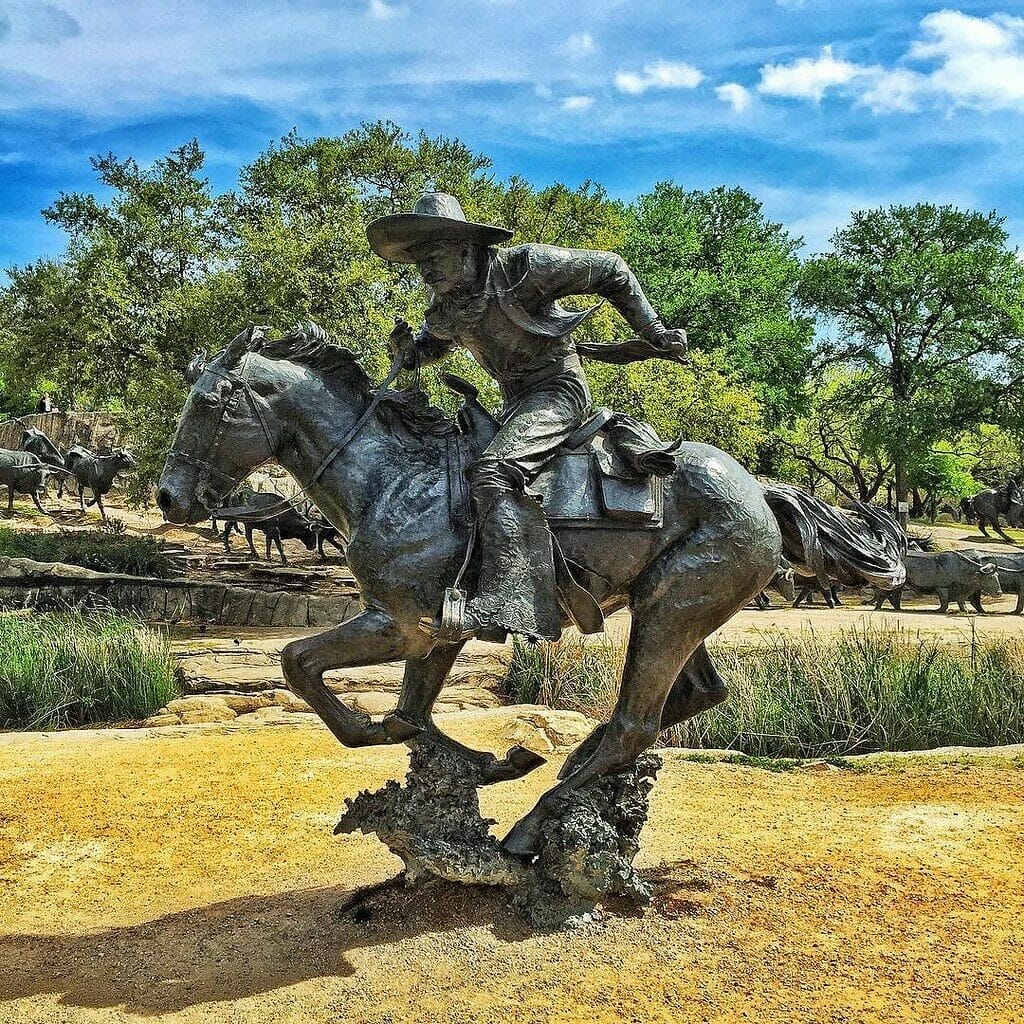 One of the most interesting (and free) Dallas things to do is Pioneer Plaza.
There you will discover statues featuring horses and riders guiding a herd of steer (complete with brands) through the largest open park space tucked away in the city.
You may even see a new steer added to the mix on subsequent visits.
Nearby is the Pioneer Park Cemetery with graves dating from the 1850s to the 1920s, including those of some of the settlers of Dallas.
The park is perfect for history buffs and art lovers alike.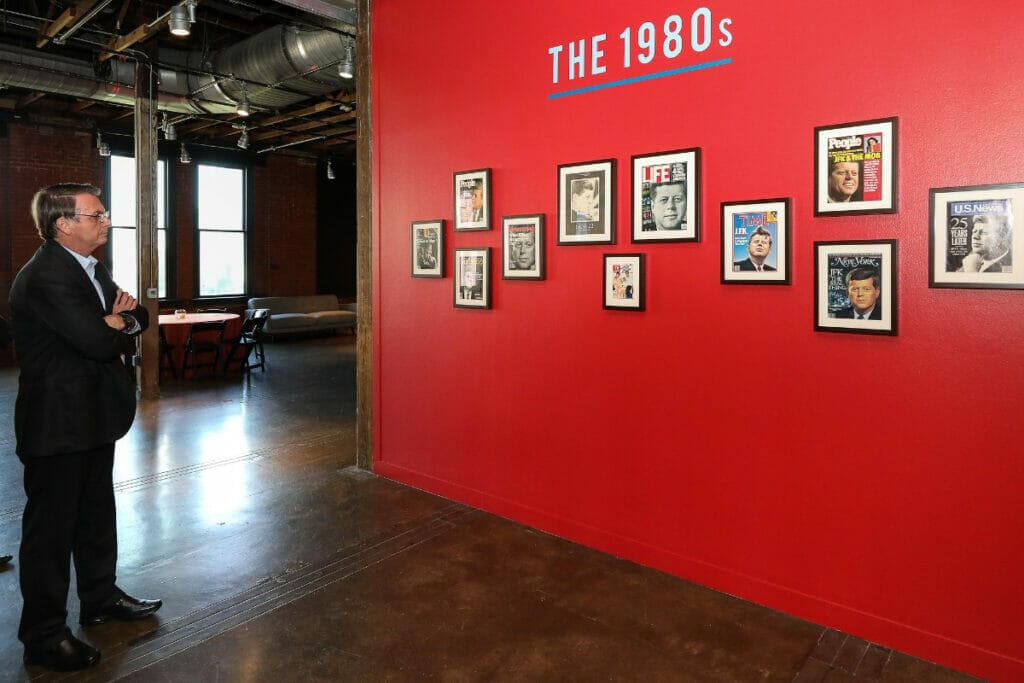 On the subject of history, nobody can forget the tragic turn of events that took place on November 22, 1963 when President John F. Kennedy was shot and killed during his motorcade at Dealey Plaza.
The former Texas School Book Depository now serves as a museum commemorating that day and is arguably one of the most important things to see in Dallas.
Learn about the life and death of JFK through stories, videos, models, and timelines.
See the window that remains open where the gunman took his life.
Afterward, walk the grounds around the building and the grassy knoll and feel the solemnity as you peer at the X on Elm Street where the 35th president took his last breath.
The Perot Museum features four floors of education and fun for children and adults.
The building itself is visually appealing with its glass encased escalator and stream-like water feature.
Inside will take you back millions of years to the time of the dinosaurs, through outer space, deep into the earth, and even inside the human body.
Varying media and interactive exhibits that stimulate the senses make for an experience so pleasurable the kids won't even realize they're learning.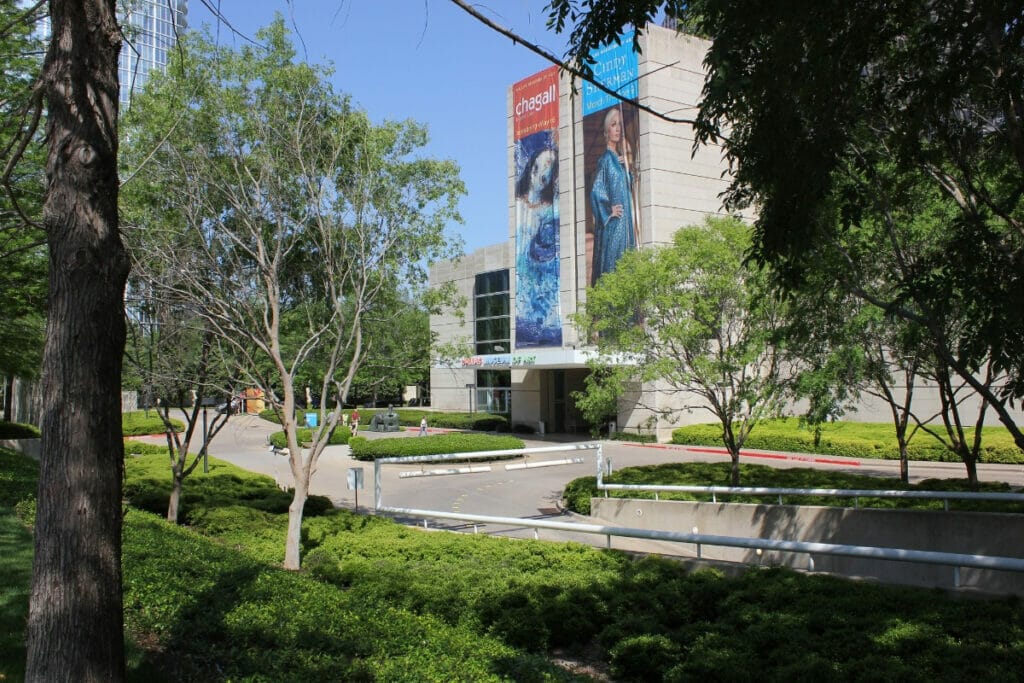 No visit to Dallas would be complete with taking in some art.
Located in the heart of the Art District, the Dallas Museum of Art is a gem you won't want to miss.
Walk the halls that burst with color from floor to ceiling.
Get lost in a sea of 25,000 vibrant and intricate pieces from all around the world, and a good portion from Texas as well, that showcase 5000 years of creation.
There are even classes and workshops available for families to enjoy.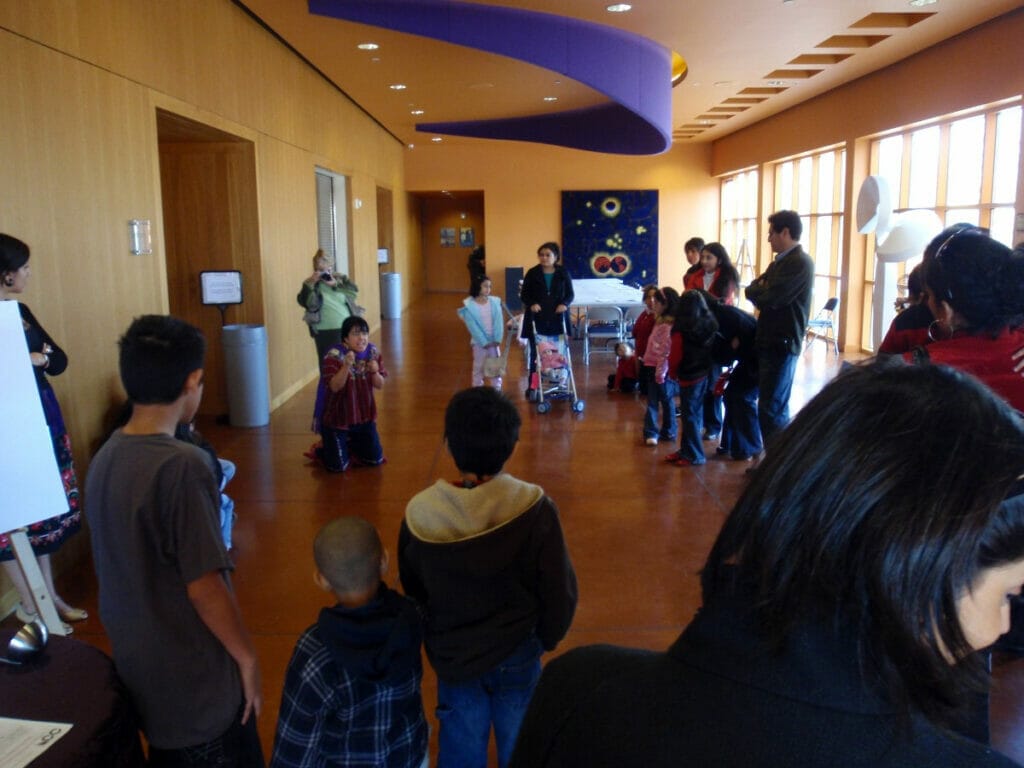 One of the most beautiful things about Texas is the contribution made by the Latino community.
The mission of the LCC is the promote art and culture and make it accessible to the public to appreciate.
A visit will put you in the center of a gallery highlighting the art of those around the Dallas-Fort Worth metro-plex region.
This display rotates regularly, so each visit will provide you a fresh take on the Latino experience.
Check their website regularly for upcoming events.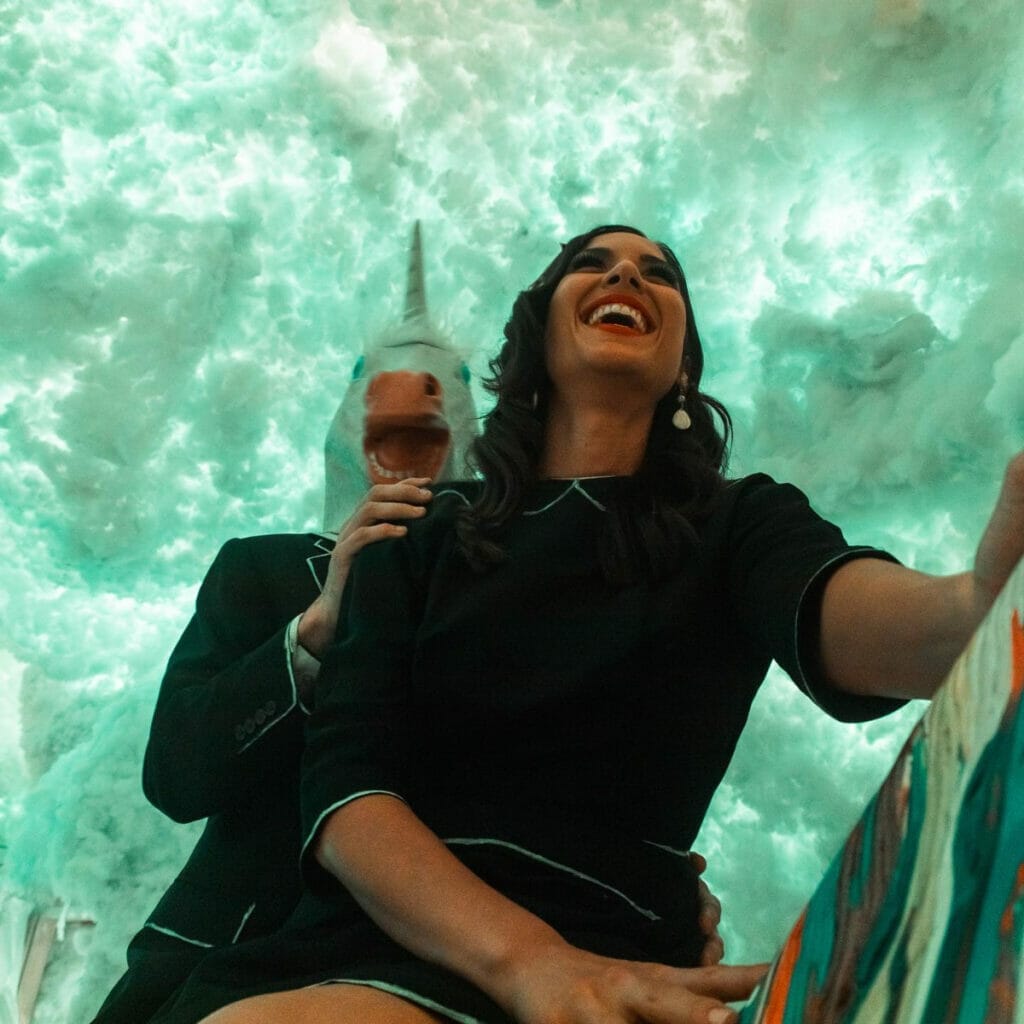 If out-of-the-box is more your style, Rainbow Vomit is one of the less traditional Dallas activities.
Touted as magical and "a comic strip gone haywire", this is a wonderland for your family to enjoy.
The rooms abound with color and texture, providing a backdrop for otherworldly selfies and your favorite social media dances.
This is a particularly great location for older kids who may have grown past the children's museum phase and are looking for something a little more their speed.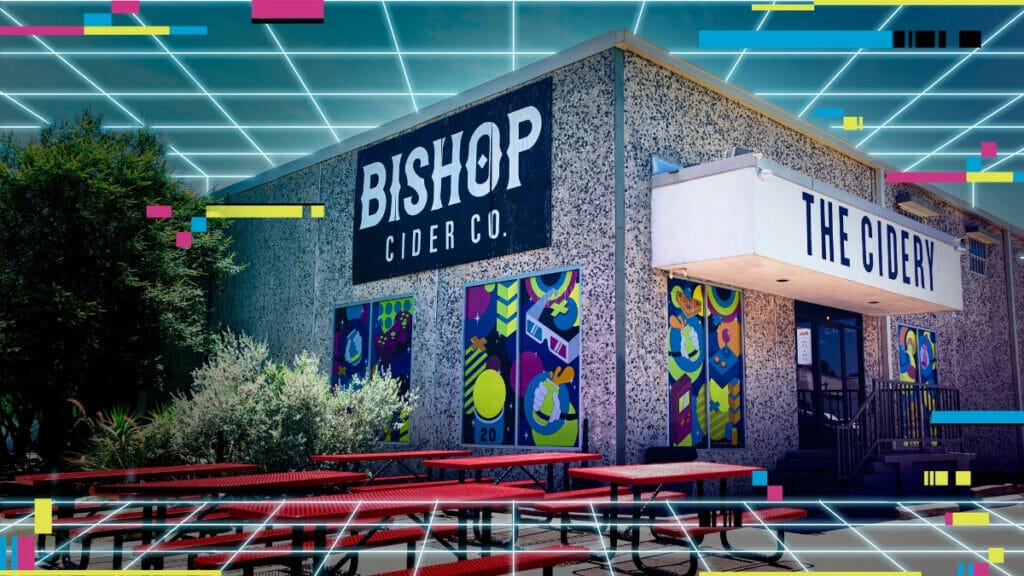 Bishop Cidercade is the place to play for kids and grown-ups alike.
It's a haven for lovers of skeeball, arcade games, and pinball machines that will take you back to your childhood, minus the creepy animatronics.
For only $10, each player gets unlimited gaming time on over 140 machines.
While kids are welcome to join in on the fun, for those over 21, The Cidercade's very own Bishop Cider is on tap at the bar, and you can always find a food truck outside to conquer everyone's hunger.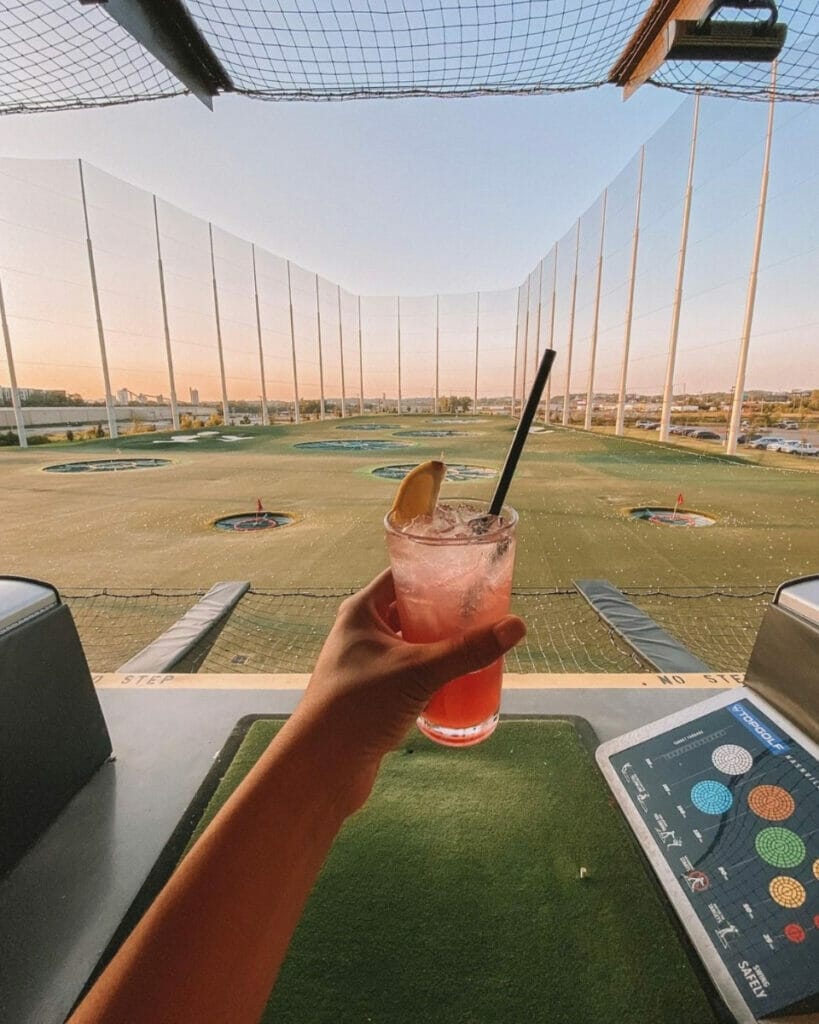 Love golf? Love gaming? Topgolf is the best of both worlds and one of the most fun things to do in Dallas.
Bring your friends, rent a climate-controlled bay by the hour, and jam out to tunes while you hang with your friends and practice your drives.
With several games to choose from, the possibilities for fun are endless.
Hit targets with your micro-chipped ball, or even play a full 18 holes on a famous (virtual) course.
And come hungry. Topgolf has a full dining and drink menu.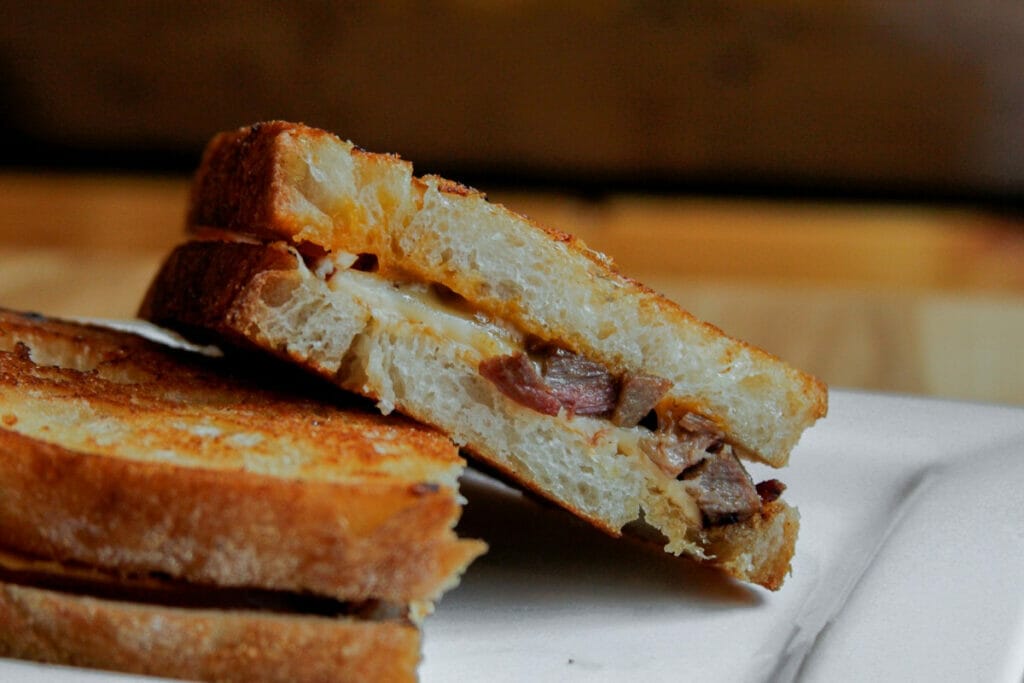 Grilled Cheese is the quintessential American comfort food and nobody does it better than Dallas Grilled Cheese Company.
Yes, they do offer many varieties of grilled cheese as the name implies, such as Spicy Two-Pork & Cheese and Brie & Bacon Grilled Cheese.
But the menu also features appetizers like fried green beans and several soup options, mouthwatering sides, and yummy desserts.
Got a super picky kid? They'll love the fried PB&J, served with or without cream cheese.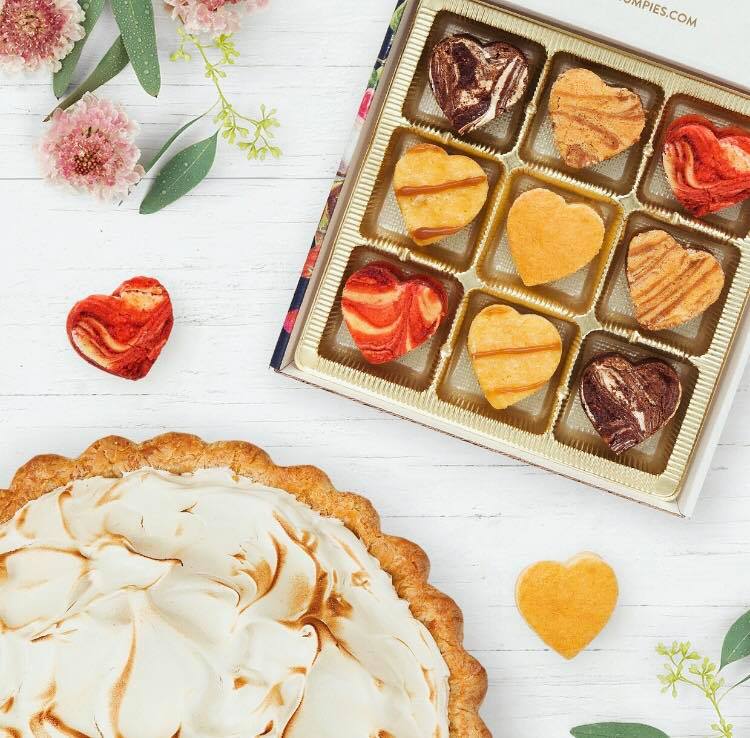 One of the best things to do in Dallas is to make the trip to the Bishop Arts District for a slice of heaven.
Emporium's selections change with the seasons, but you are sure to enjoy every bite of any of their pies.
Imagine biting into a lush French silk pie with a pretzel crust. That's Smooth Operator.
Or try The Drunken Nut, a decadent bourbon pecan pie with a shortbread crust.
You know Emporium Pies are the real deal as it is a favorite among the locals as well.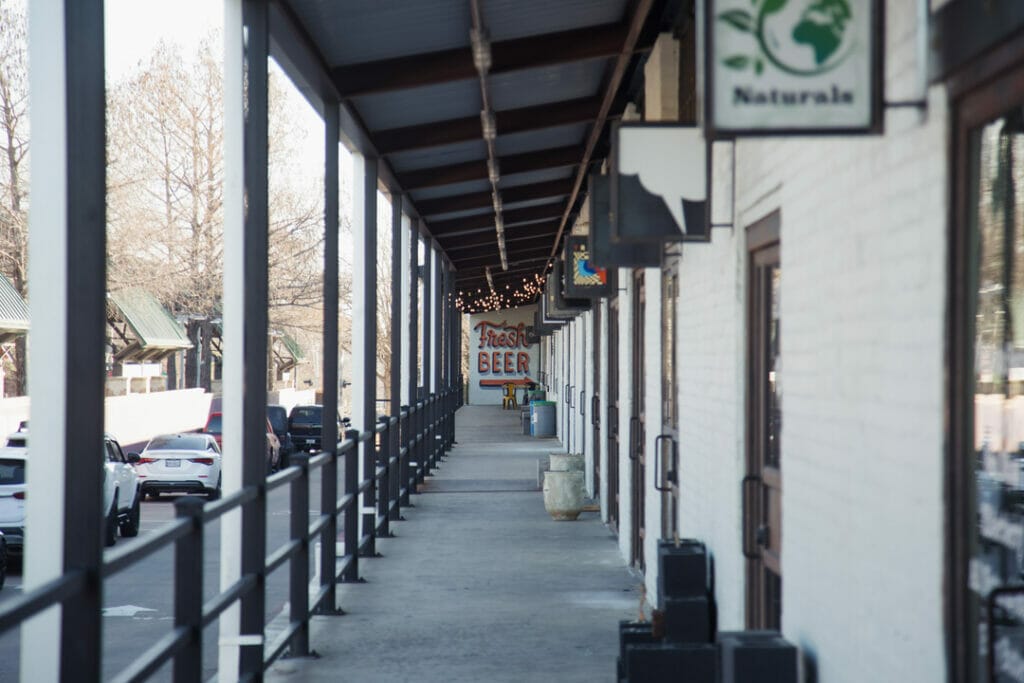 When you're looking for a place to spend the day shopping, eating, drinking, and enjoying an artistic atmosphere, this is the place.
Tyler Station is described as a "collaborative village" for makers, bakers, brewers, artists, craftsmen, and more.
It's the perfect place to find gifts for that person in your life who has everything, or just relaxing with friends.
And you can feel good about your purchases knowing that your money is going directly back into the community that works hard to provide this creative space.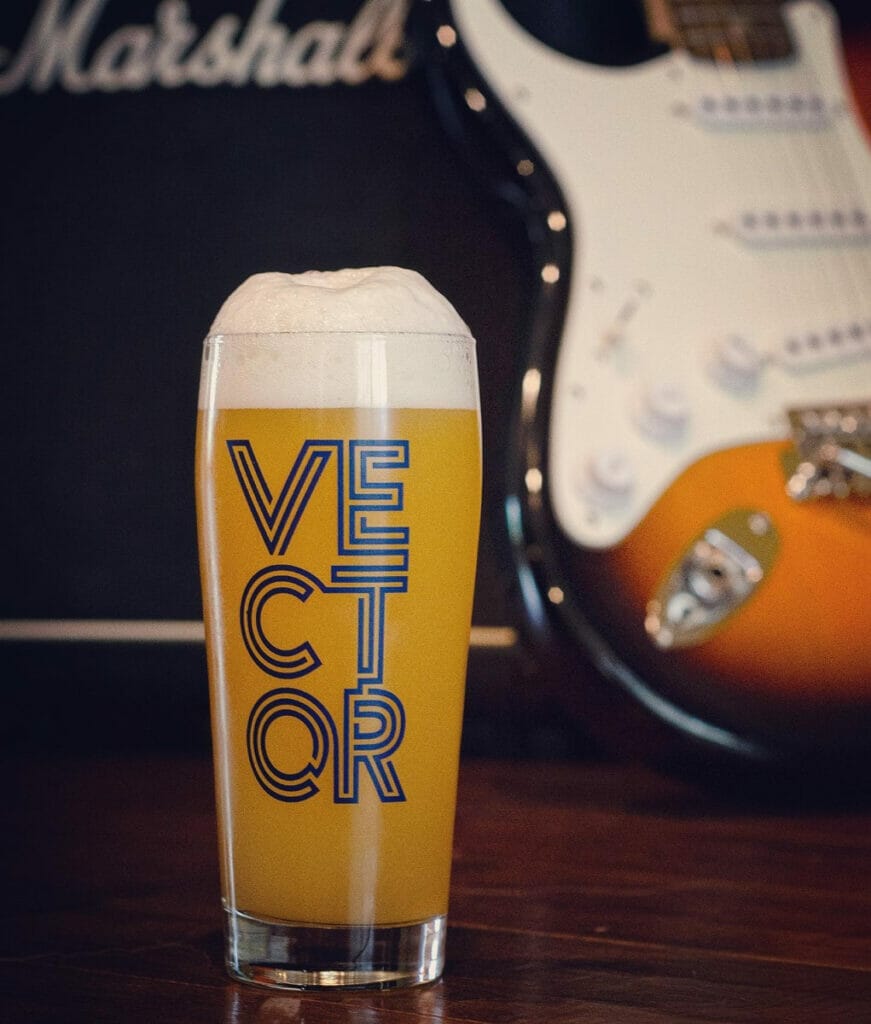 When you're looking for grown-up stuff to do in Dallas, why not pop over to the Lake Highlands neighborhood and try Vector Brewing?
Locally owned and operated, Vector specializes in pizzas baked in a 650-degree stone deck oven.
Pizzas are topped with house made sauces, fresh meats and vegetables, and if you're lucky, you might even get your hands on one of their limited availability Rotator Pies.
And right behind the bar, their very own craft beer brews in seven separate barrels.
Get the guys together and grab a flight while you watch a football game. Or take your partner out for a night of live music.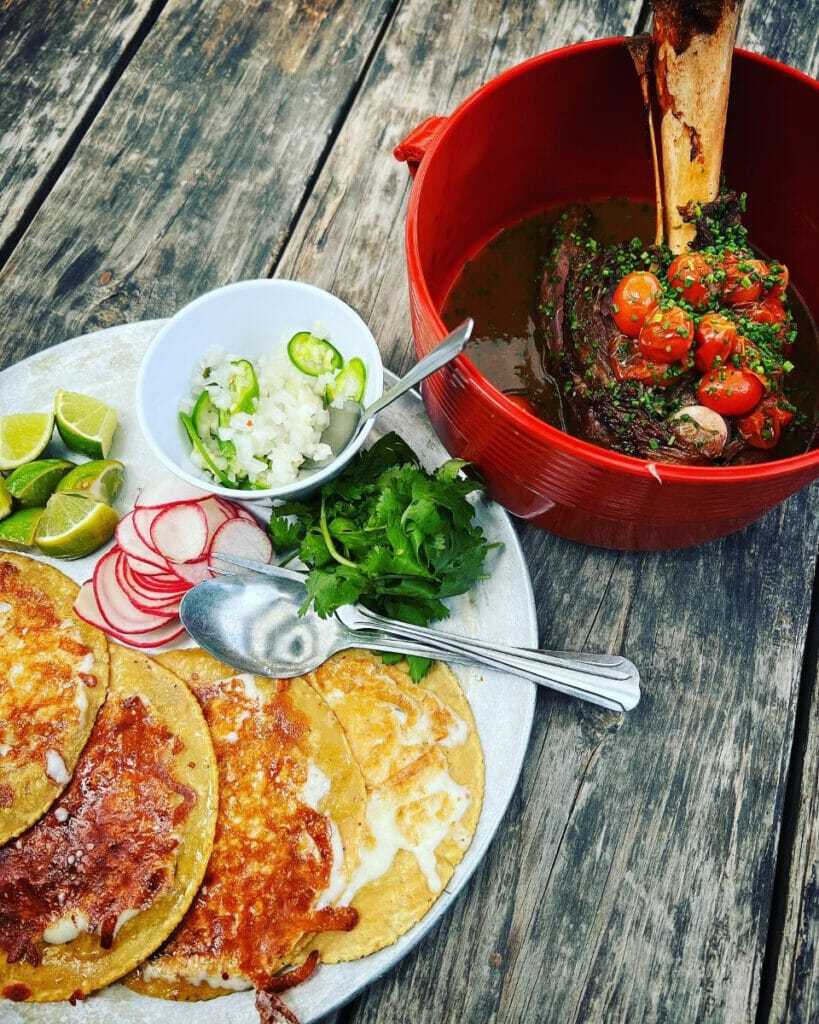 We would be remiss if we didn't recommend great tacos in Dallas.
Also in Lake Highlands, this small, unassuming restaurant commands the attention of its guests by serving up an ever-changing assortment of tacos.
But these aren't just any tacos. These tacos are the creation of Chef Andrew Marc Savoie, who took his vast American culinary experience and planted it in Dallas.
Take the whole family and treat your taste buds to all that Resident Taqueria has to offer.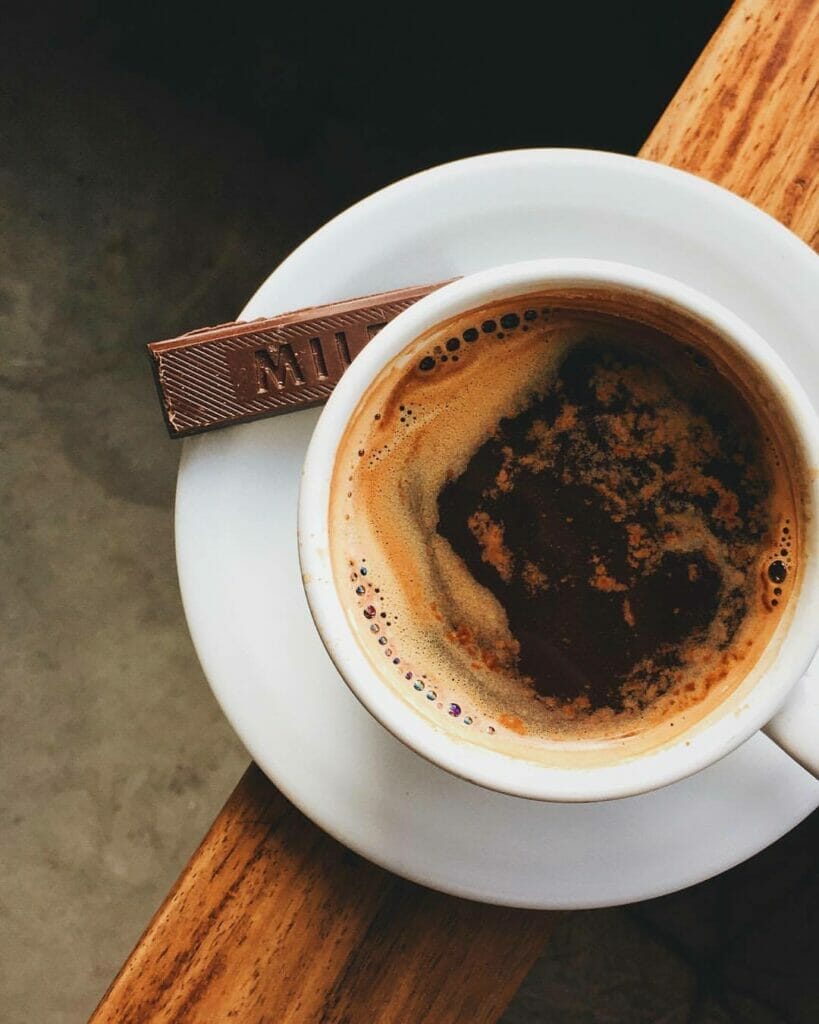 One of the popular things to do in Dallas is grab a coffee at one of any number of cafes, but Davis Street Espresso stands out from the crowd.
Coffee beans are carefully sourced from well vetted producers and brought right to Oak Cliff for the neighborhood to enjoy.
You'll love the juxtaposition of industrial and natural design.
And you can't miss their most unique feature, a full-sized vintage bus right in the backyard for patrons to sit in.
Pin for Later!