Situated on the Brazos River in central Texas halfway between Austin and Dallas, Waco is a pleasant city with tons of things to!
Whether you're traveling as a couple, with children or with friends, Waco has a plethora of entertainment to choose from, like its thriving art scene, collections of museums and water fun on Lake Waco!
But you can also find some off the best restaurants in Waco, from humble BBQ digs to casual Italian eateries to upscale steakhouses!
Check out this list to find out where to eat the best food in Waco!
Looking for more great Texas food and drink options? Head to these delicious posts!
GET A

FREE

TEXAS GUIDEBOOK WITH LOCAL TIPS!
With 71 pages of helpful travel tips and the "best of" Texas lists, this is your ad-free key to your Texas trip.
Okay, everyone grab their cutest Waco, Texas tees and let's get going y'all!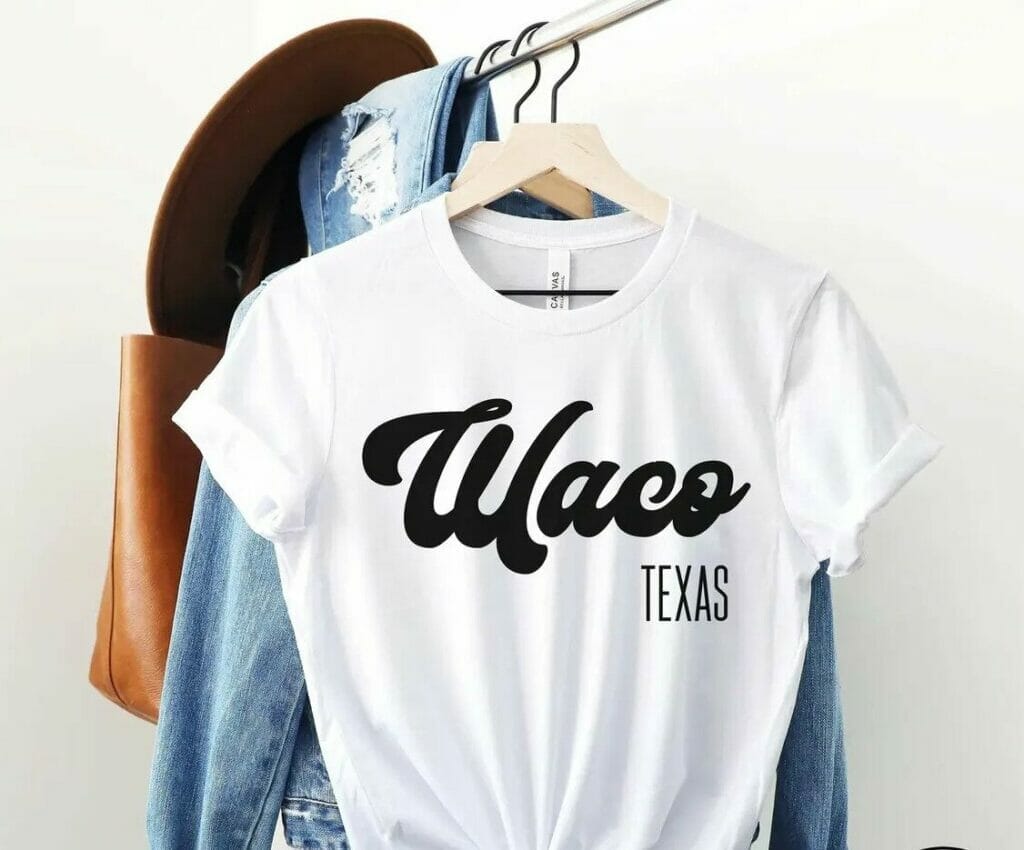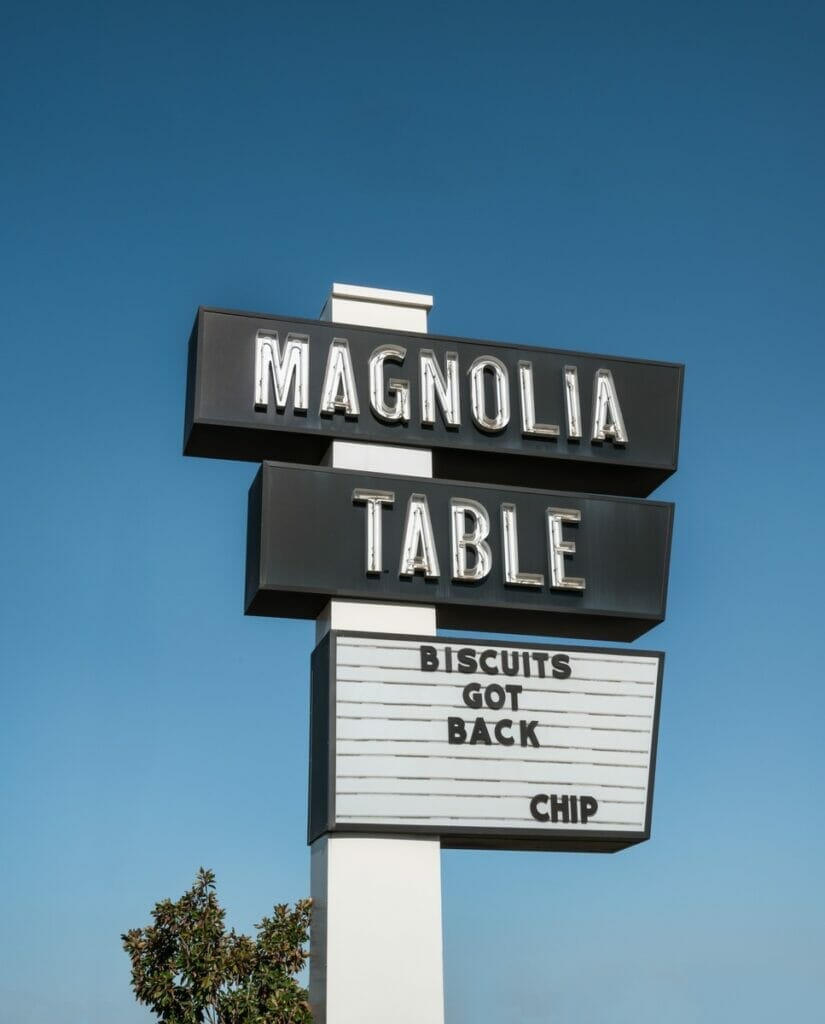 Any trip to Waco simply must include a visit to the restaurant made famous by the cult home design show "Fixer Upper!"
Magnolia Table has all the hip, modern farmhouse ambiance you grew to love from the show, and makes you feel like Joanna Gaines herself designed this little spot just for you!
Expect a wait, for sure!
It's one of Waco's best restaurants and for good reason!
Serving breakfast and lunch, the food is top notch and its delivery is as good as a 5-star restaurant without the price tag!
Don't forget to visit the gift shop next door – it'll keep you busy while you wait for your table and you can pick up some cute souvenirs, too!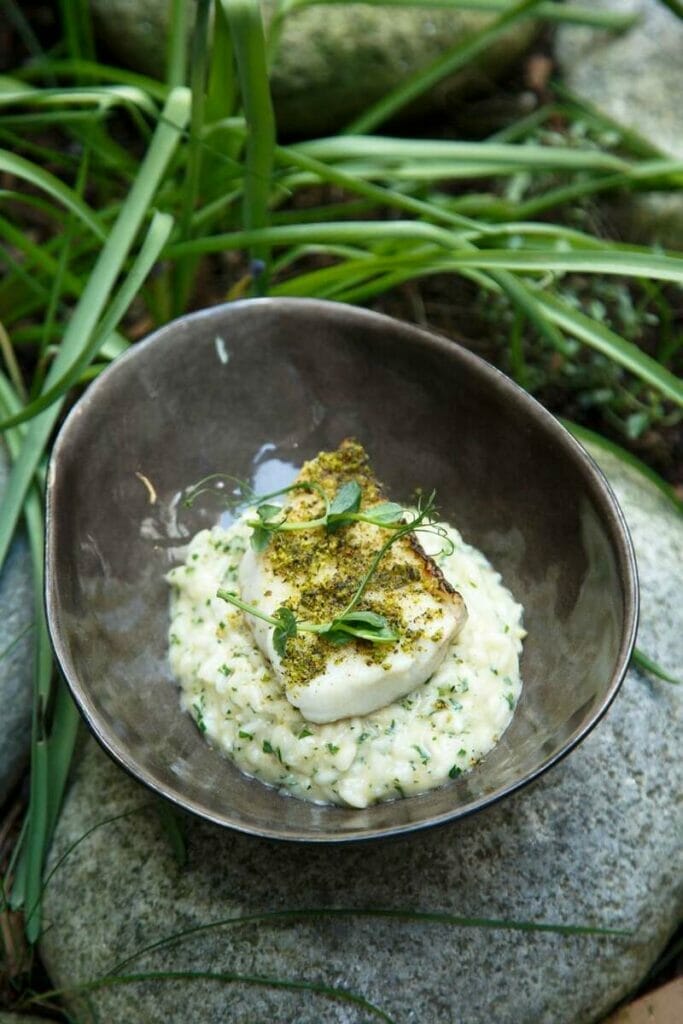 A stylish steakhouse offering prime cuts and seafood, 135 Prime was designed with an "upmarket" clientele in mind.
Best suited for special occasions, like date nights or anniversaries, the restaurant's elegant but relaxing atmosphere creates the perfect mood for reconnecting over delicious food!
With favorites like ribeye, tenderloin, crab cakes and oysters, you'll be hard pressed to choose between surf or turf – you might want to try it all!
If you're lucky enough to visit during cool weather, grab a spot on the patio for a charming experience!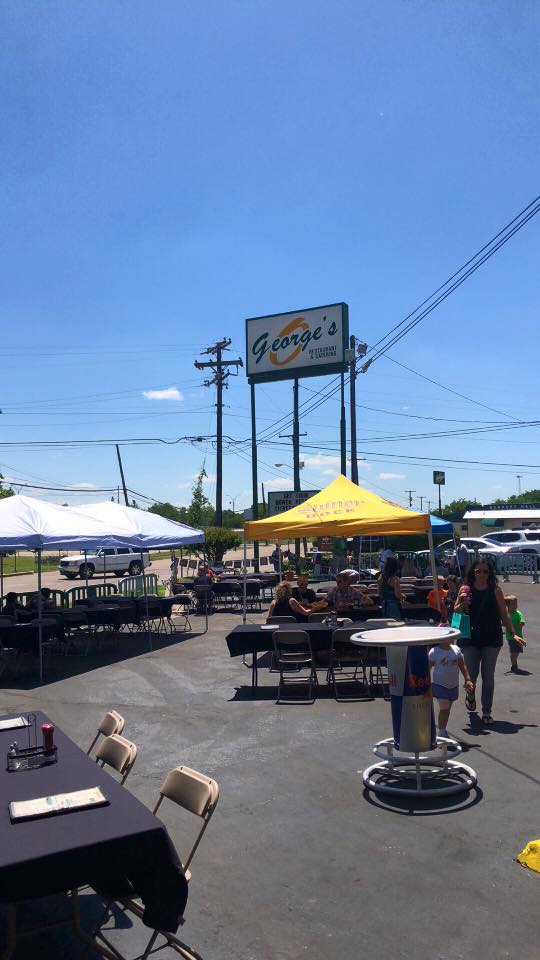 If hearty comfort food is what you're after, George's has you covered!
Offering breakfast, lunch and dinner, choose from old fashioned favorites like chicken fried steak and shrimp & grits, or go for a Tex-Mex twist with fajitas or a breakfast quesadilla!
You'll find burgers, wings, nachos and all your favorite appetizers on the extensive menu!
A laid back feel and TVs everywhere for sports viewing, George's is the kind of place where you bring your friends and family with you!
It's some of the best food in Waco, for sure!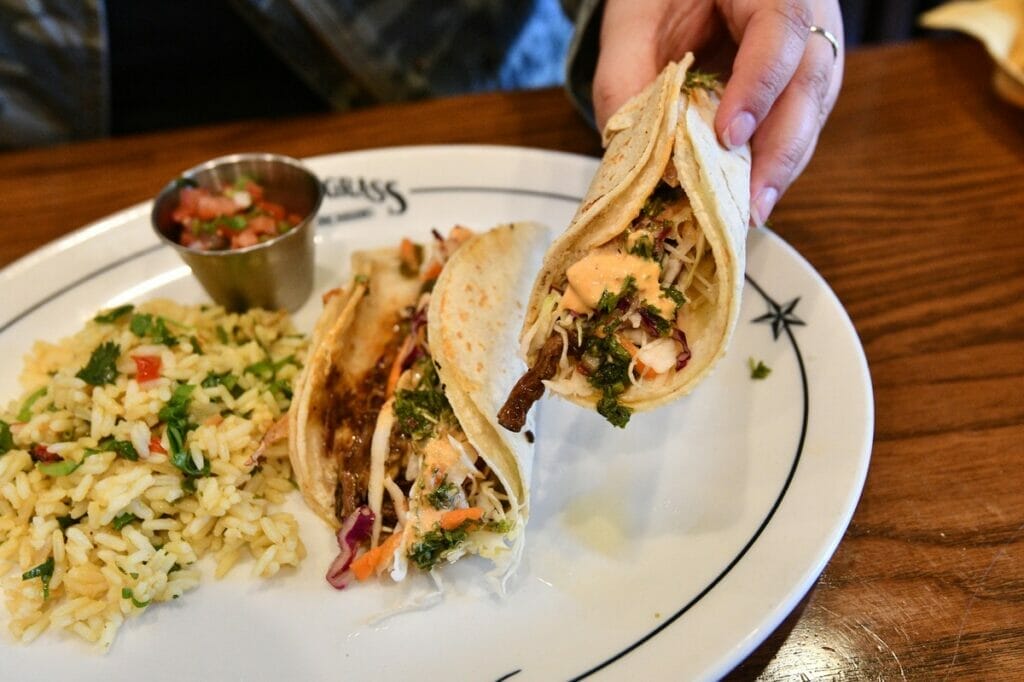 This is one of those dependable restaurants where you always know the food is going to be good!
Texas-themed with cattle décor and an informal vibe, its undeniably Texan!
Soups, salads, steaks, seafood, it has all the variety you want in a go-to restaurant!
Free bread before the meal is its own reason to visit!
Think of Salt Grass as Texas Roadhouse with an even more authentic flair!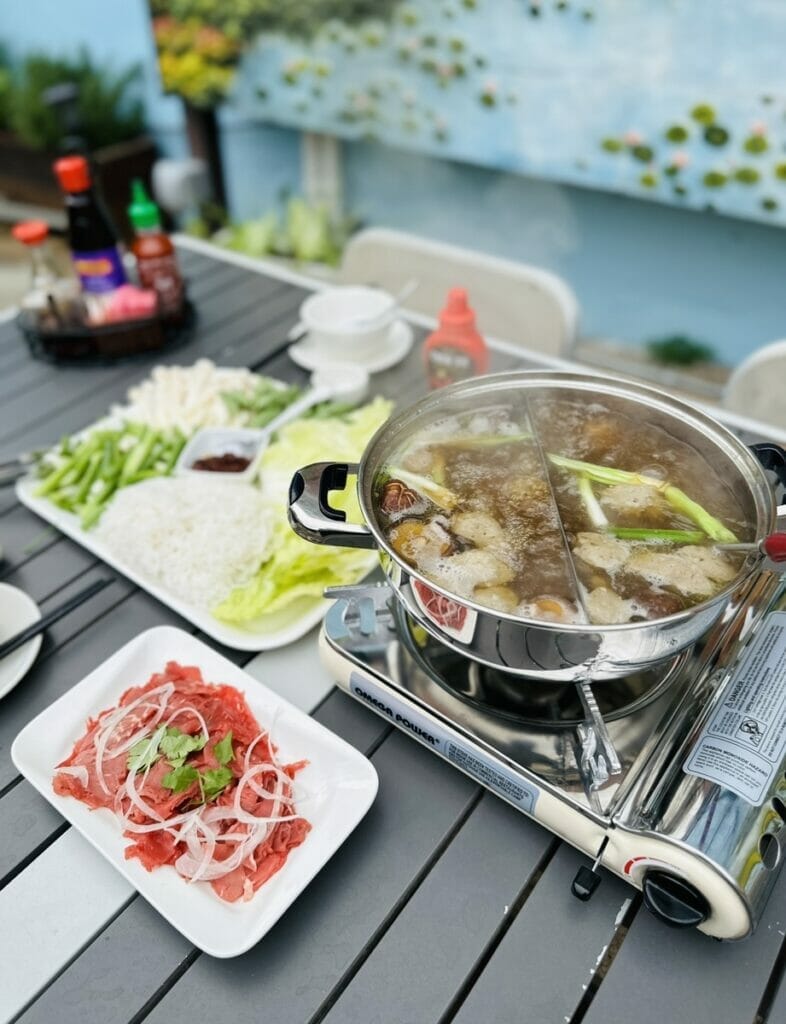 Vietnamese cuisine enthusiasts will love this casual locale in downtown Waco!
Featuring a menu of tasty pho broths, rice plates and noodle bowls, the menu also includes a variety of indulgent teas!
The pretty patio has an easy going vibe perfect for bringing along small children and furry friends!
It's an enjoyable dining experience and you just might forget you're ordering Vietnamese fast food!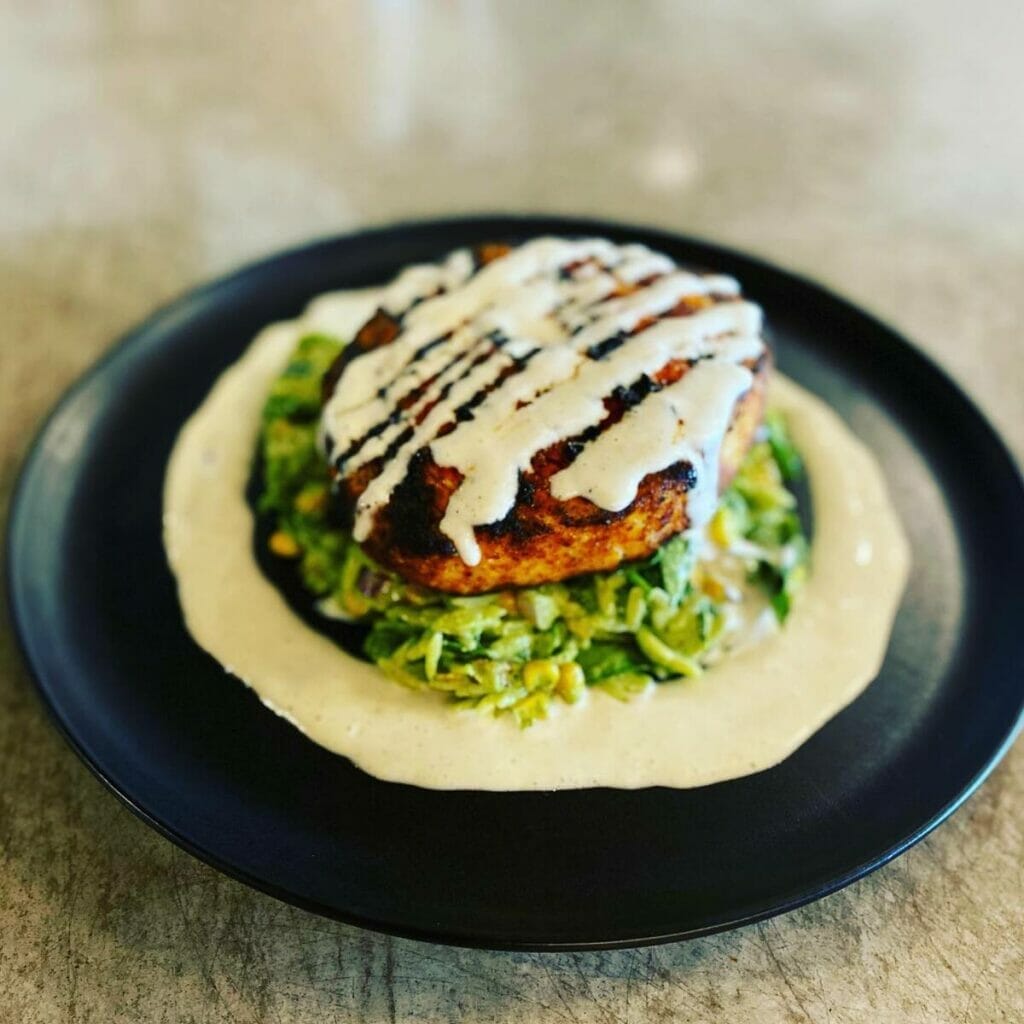 Come for the pasta, stay for the wine!
DiCampli's is one of the best places to eat in Waco when you're looking for upscale Italian fare in a casual setting.
Soft, tender pasta is handmade fresh daily, and the wine list is huge!
If ambiance matters to you, DiCampli's offers a light-filled eating space with a centrally located bar and open kitchen.
The mood is cool and the food is good!
Exceptional presentation and great service will keep you coming back, and you just might meet the restaurant owner who regularly stops at tables to greet people!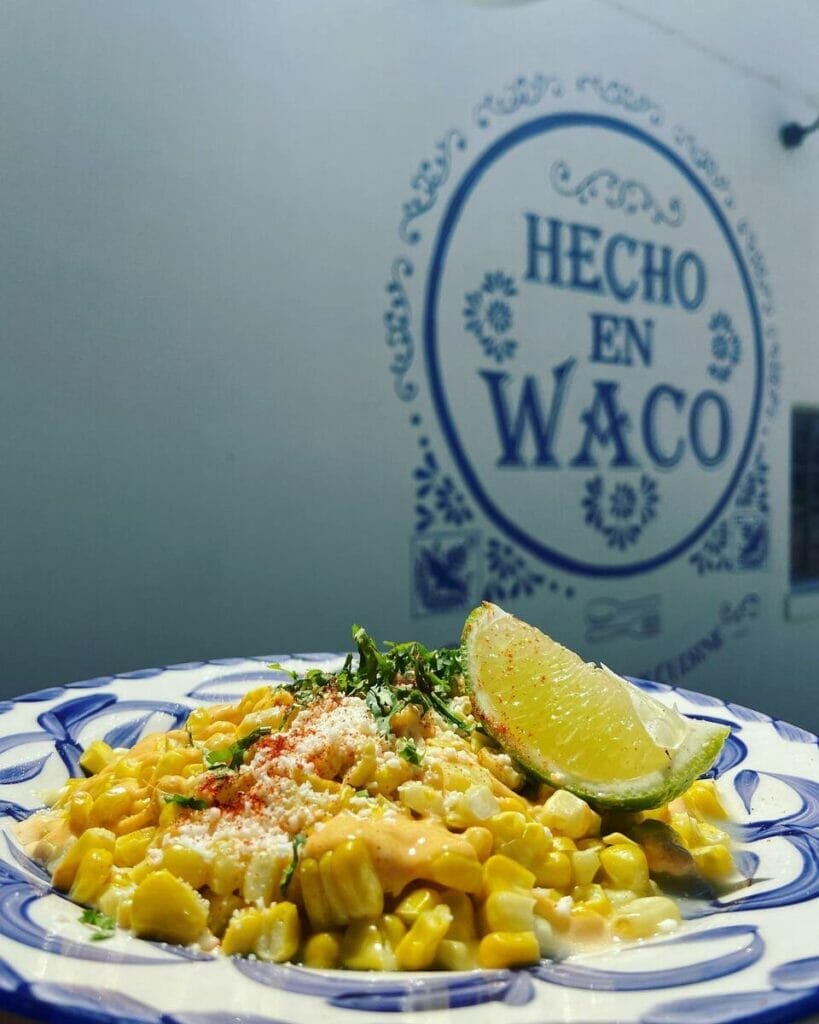 With an understated exterior and modest interior, you might be tempted to underestimate this local favorite for Mexican cuisine.
But behind it's humble aesthetic is a warm and welcoming atmosphere that's family friendly!
Solid reviews and a convenient downtown Waco location make Hecho a favorite among locals and visitors alike!
The bean dip is addictive and the stuff of legend – and the best part is that it's free and brought out with chips and salsa before your meal!
You can expect all the typical Tex-Mex offerings, a full bar and an outdoor patio.
Everything you want from a Mexican restaurant and zero fuss!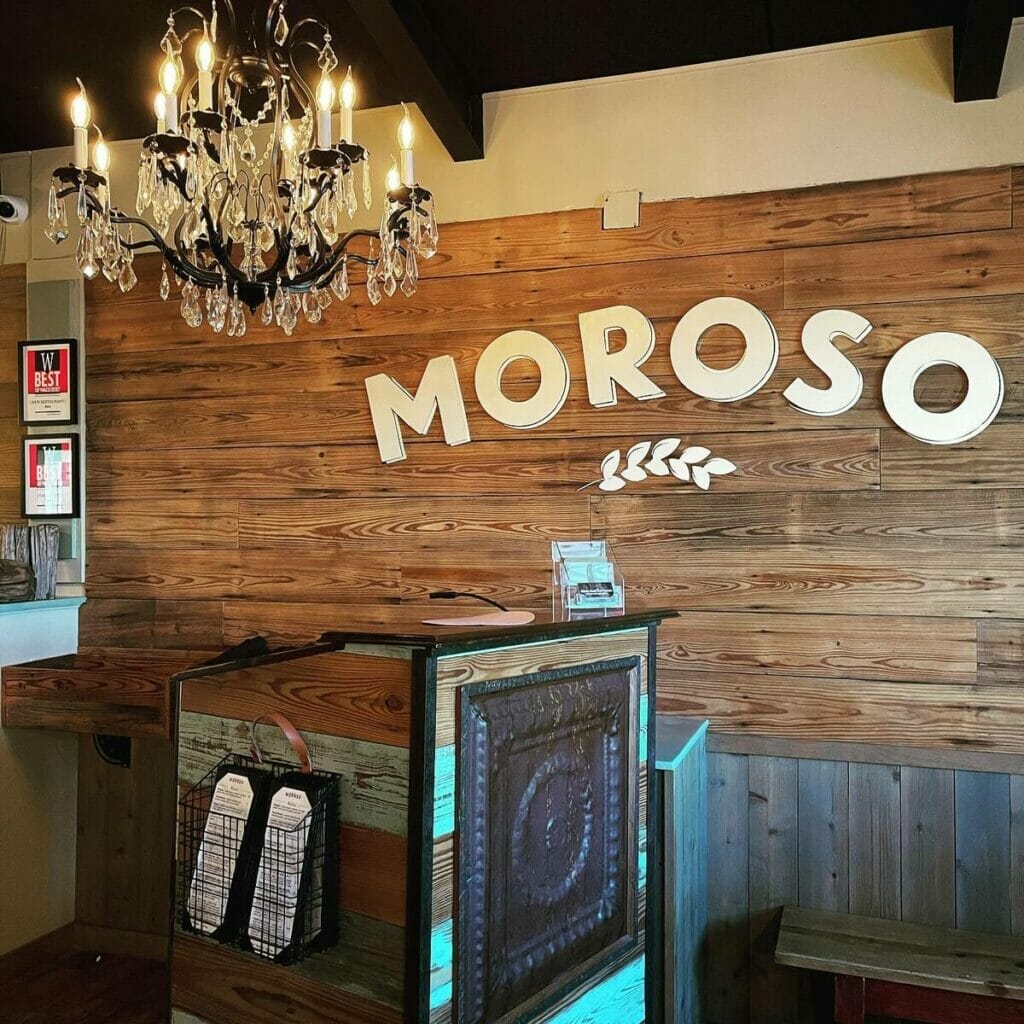 An elevated artisan-style pizzeria with a soft industrial appeal, MOROSO has a remarkable menu of small plates, salads, entrees, sides and a variety of wood fire pizza options!
Enjoy thin crust pies, Italian wines and draft beers in a comfortable, casual atmosphere that's down to earth and hospitable.
The food is fresh, hot and superb in quality!
You'll remember the spectacular service every bit as much as the food!
For a charming touch, sit at the bar where you can see and feel the wood fire oven!
With fantastic food and excellent service, MOROSO checks all the boxes!
And with a reputation like this, reservations are highly recommended!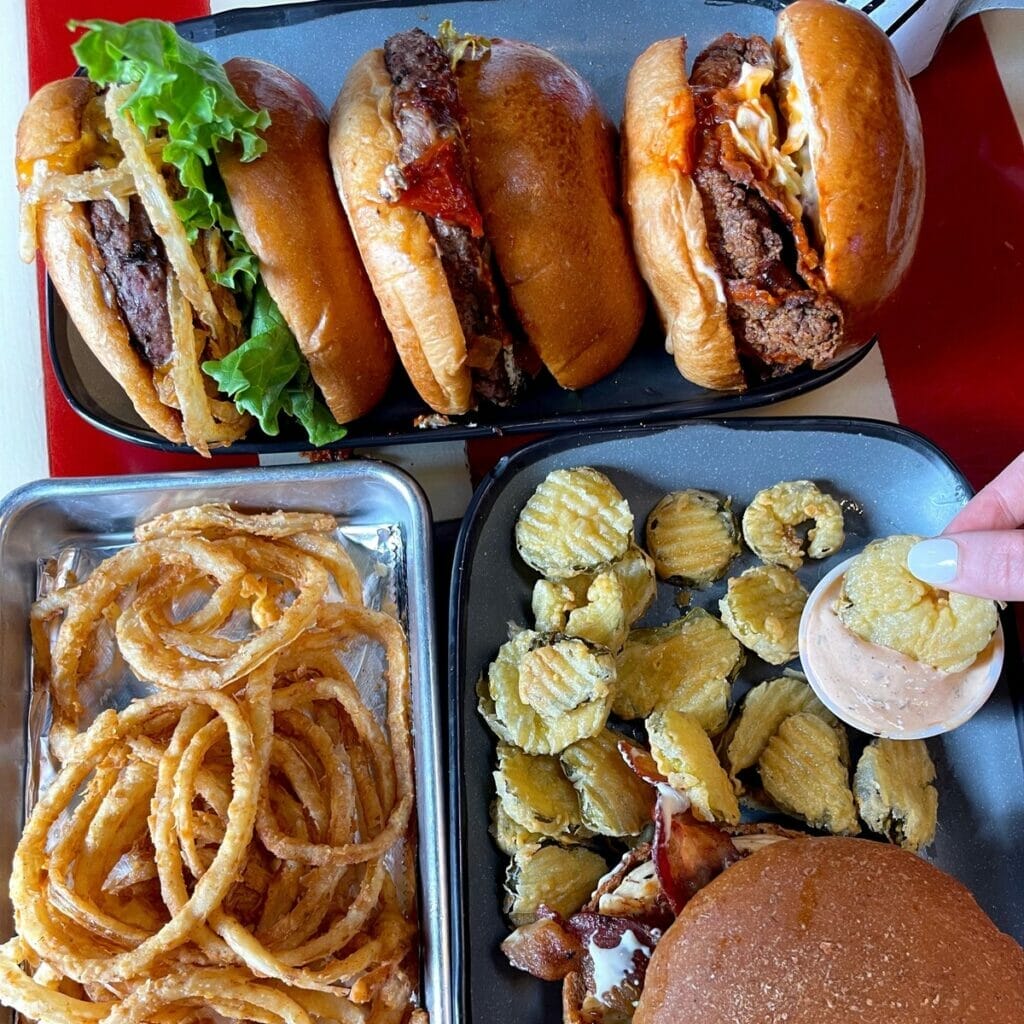 This gourmet burger joint is the perfect pop-into place with its convenient location right off the Waco highway!
Offering great American food in a unique venue, Twisted Root has a satisfying menu of beef, turkey and vegan burgers and a great beer selection!
Fitted in a large, open space with quirky decorations – like fake taxidermy! – and lots of character, the energy is laid back and fun!
Four projected screens on the wall playing sports and old music videos keep everyone entertained, making this restaurant an ideal spot for families!
And everyone will get a kick out of the funny famous people names given for orders!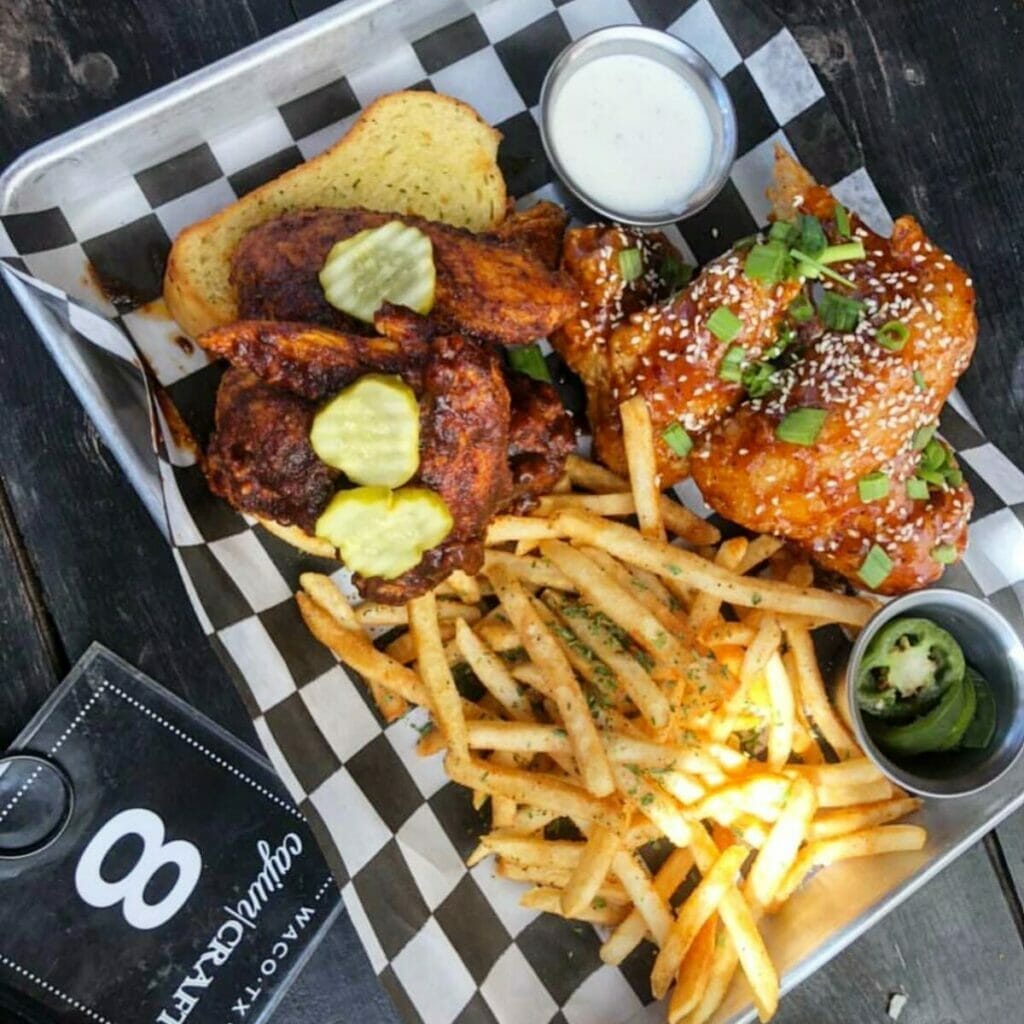 Cajun Craft is the definition of unfussy with its super casual ordering process – order at the counter, they'll bring it to your table! – and unpretentious food delivery, like paper cups you fill yourself!
But the cooked-to-order Cajun classics come out hot and fresh, and in huge portions!
Expect favorites like gumbo, crawfish, fried chicken and beignets!
It's a taste of New Orleans in Waco, Texas!
The covered patio offers additional seating and a handwashing station (if you've ever peeled crawfish, you know how helpful this is!)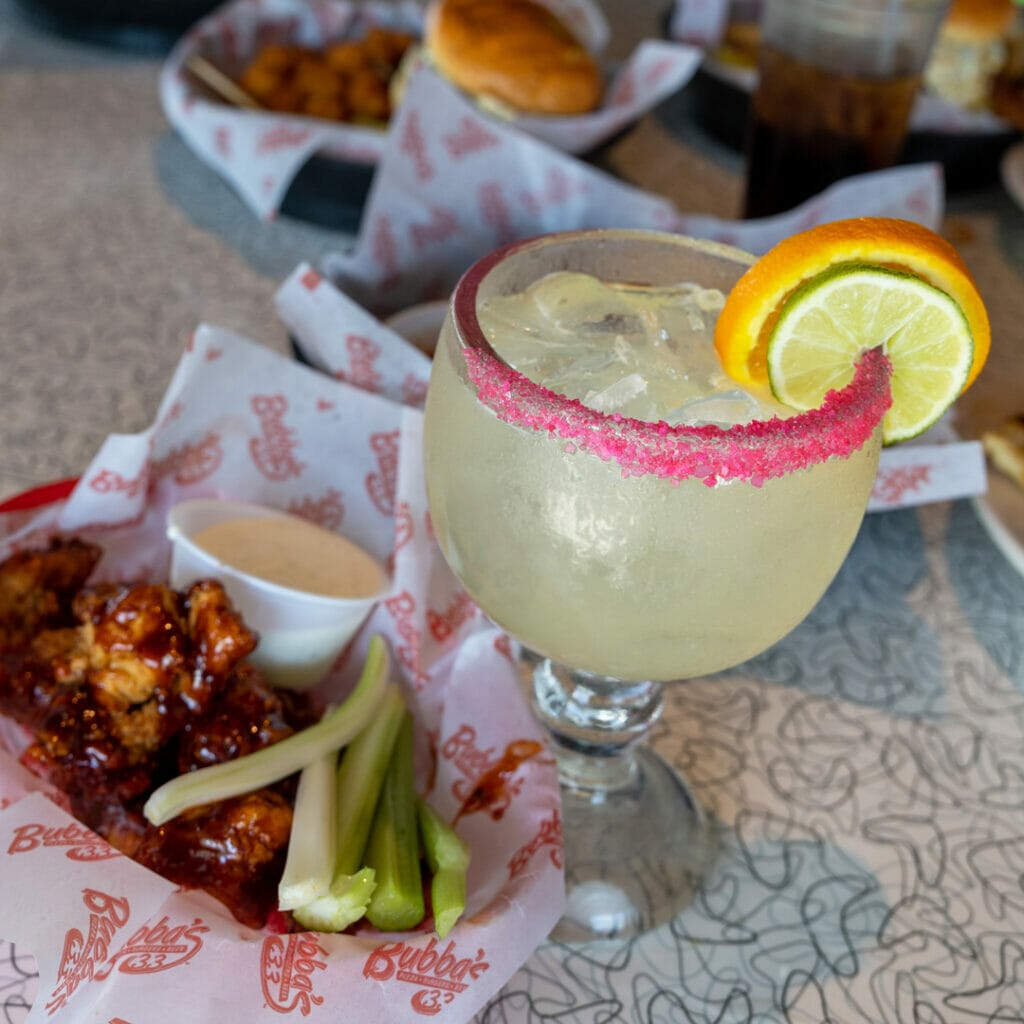 Bubba's 33 is everything you'd expect from an American sports bar and restaurant – pizza, burgers and beer surround by large tv screens playing all the best games!
A friendly atmosphere, wide variety of beer and your favorite appetizers makes Bubba's the perfect place for game day!
An extensive, mouthwatering menu means there's plenty of options to choose from, from salads to wings, even sandwiches and desserts!
Be sure to try the shotgun sauce, a customer favorite!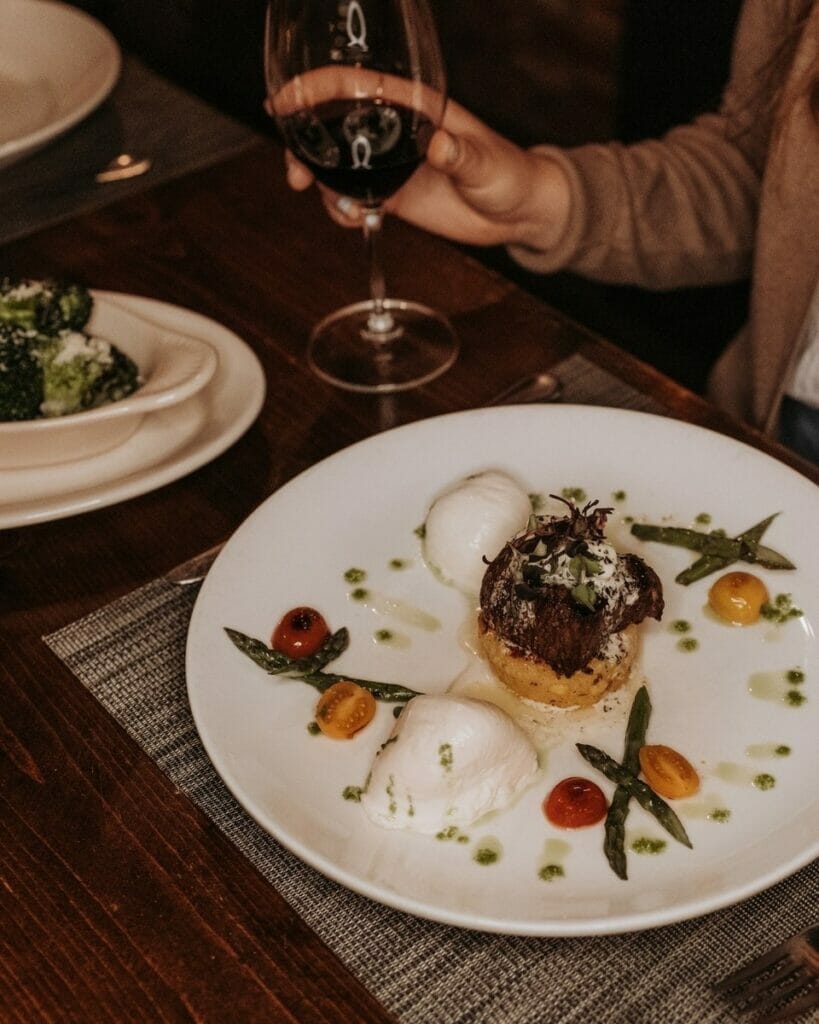 An elegant, fine dining experience with a sophisticated atmosphere, delicious food and superior service, Diamondback's is one of the best places to eat in Waco for special occasions.
The darkish, candlelit dining room creates a cozy setting for a romantic dinner date, though the unpretentious exterior betrays the top notch 5-star dining you'll experience inside!
Expect mouthwatering steaks, seafood and sushi plates, and enjoy complimentary rosemary popovers served with butter.
The price tag matches the experience, but it's worth a visit with your special someone on your special night!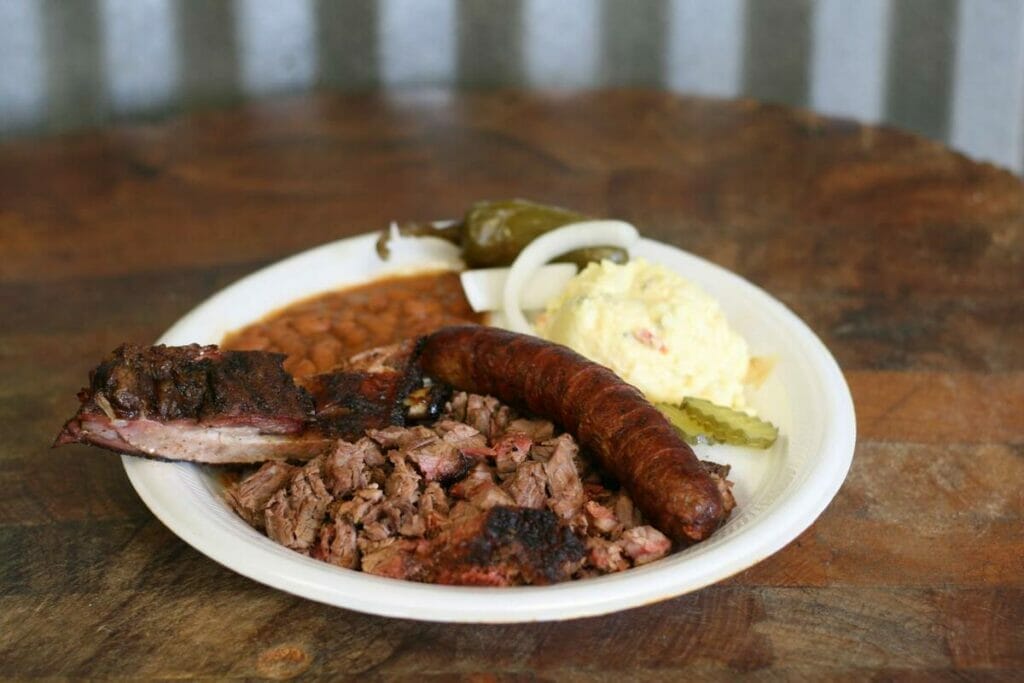 You know you've found a good BBQ joint when it looks like it's been there awhile and the parking lot is full!
Jasper's is a down-home spot serving up all the BBQ meats, sandwiches and fixings you're craving!
Indulge in all your Texas BBQ favorites like brisket, ribs, smoked sausage, coleslaw and potato salad!
This easygoing eatery sells some of the best BBQ in Waco, so you'll want to get there early before they sell out!
It's a counter-service style, so be ready with your order when it's your turn!
Visit on a Wednesday and take advantage of the all-you-can-eat ribs!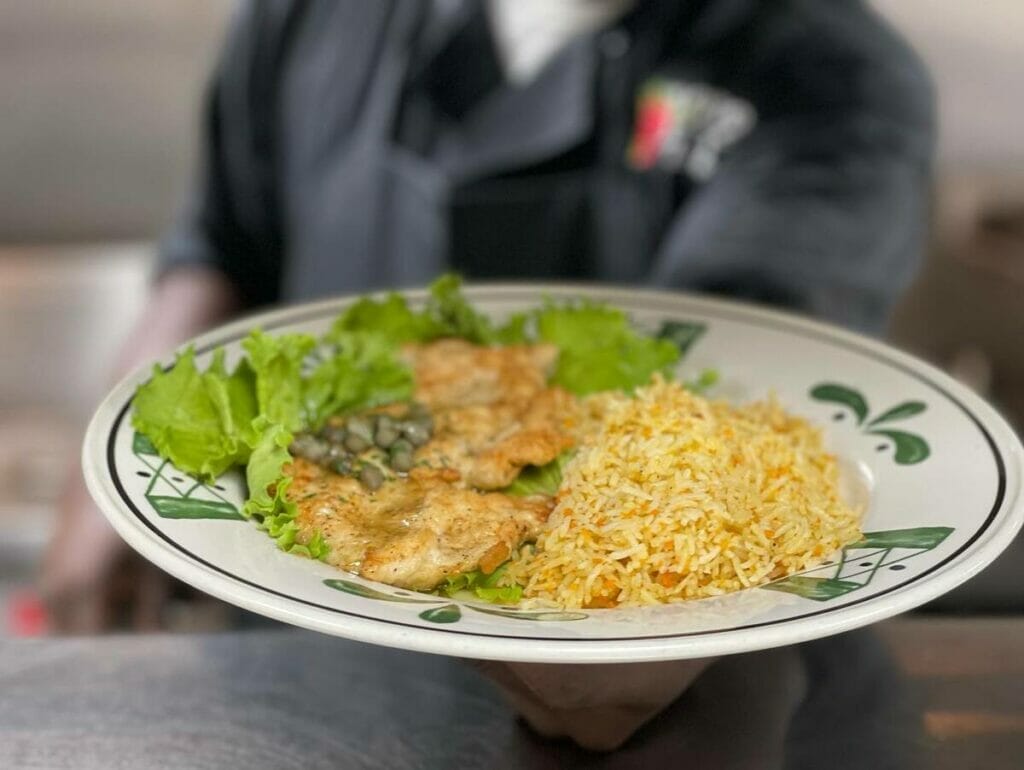 If you're looking for the perfect mid-range date night restaurant, this Mediterranean bistro checks all the boxes!
Serving gourmet seafood, poultry and meat dishes in a warm, brick-covered dining room, the atmosphere is classy, but low key.
Fresh seafood is delivered twice weekly, and an excellent selection of wines and delicious desserts and cocktails is why many locals consider 1424 Bistro one of the best dining experiences in Waco!
Ask for a table on the brick paver patio – charming and romantic, it's the perfect lighting and atmosphere for connection!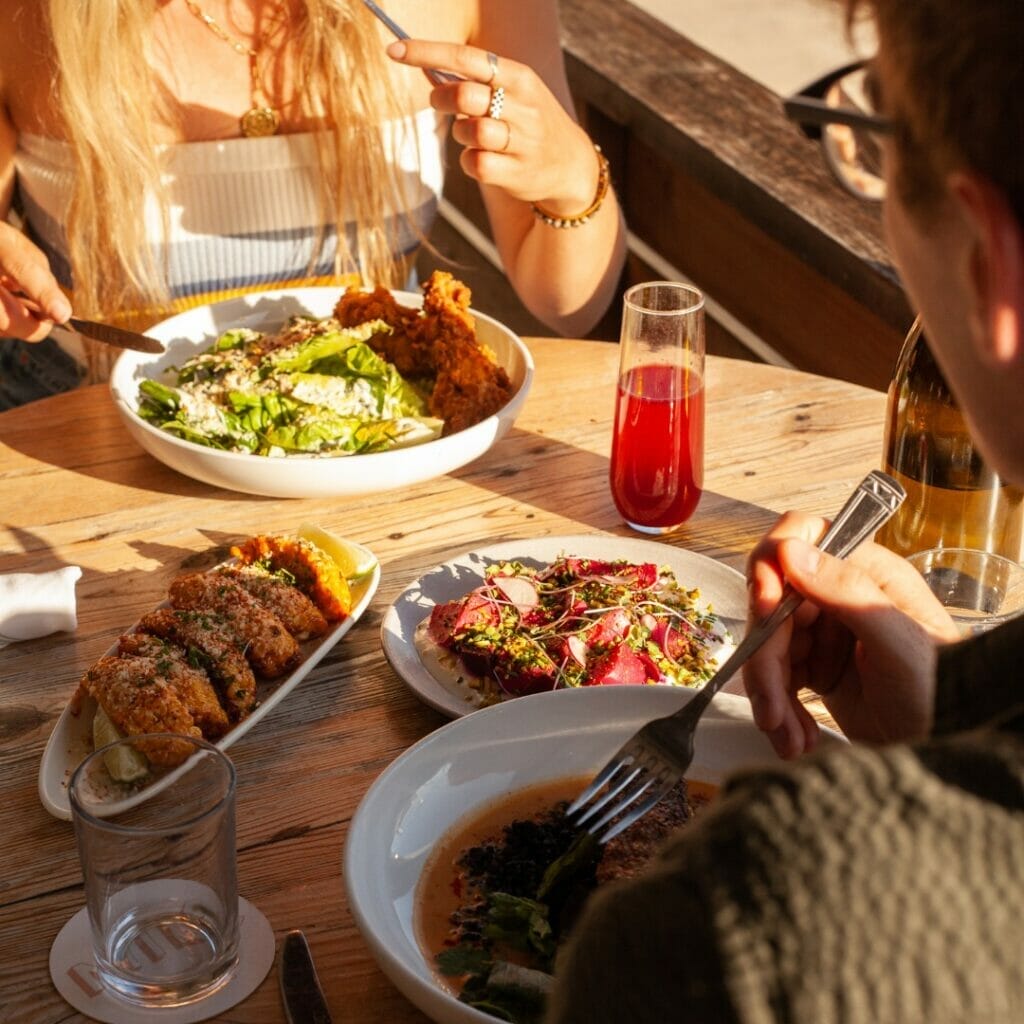 An airy, light-filled eatery with rustic chic charm and a friendly, casual vibe, Milo All Day has a clean, appealing aesthetic and menu of southern foods and cocktails make it an ideal brunch spot!
The place is roomy with great furniture for enjoying your food or lounging with a drink.
It might be a surprise to know that the price is just right, too!
With a location close to the silos, Milo All Day is a perfect spot to relax after a day visit there.
It's always busy, so make sure to reserve your spot in advance!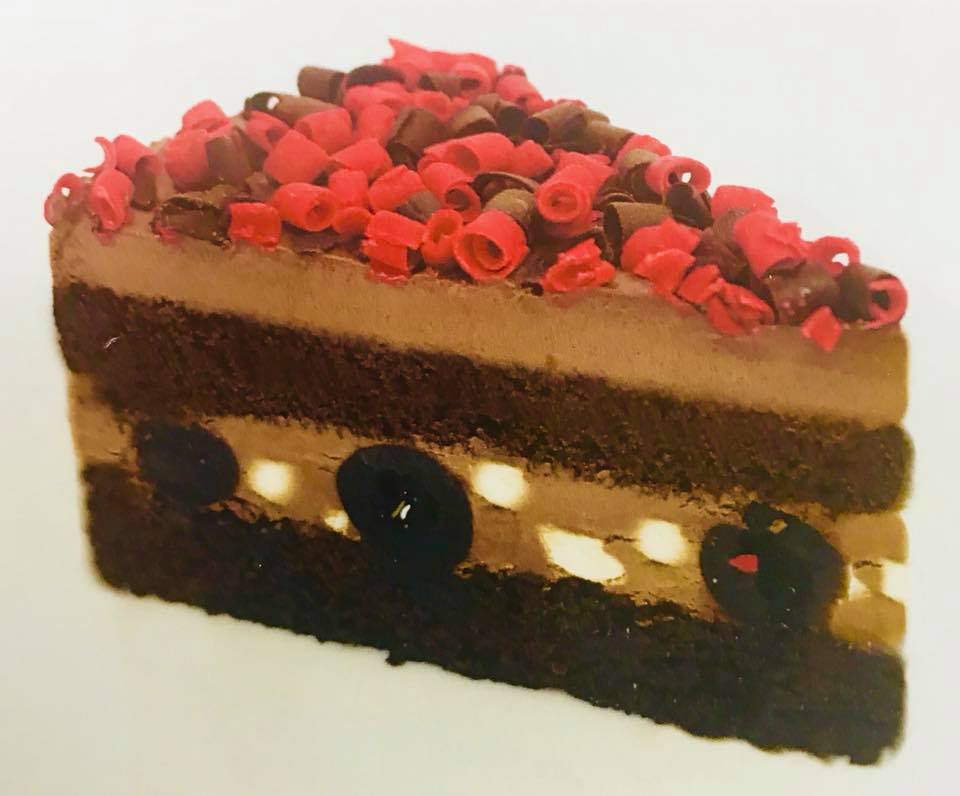 An excellent local Italian restaurant with reasonable prices, Baris is where to eat in Waco when you're hankering for Italian comfort food like pizza, lasagna and pasta plates!
Always busy, the restaurant's homely appearance defies the fantastic quality of its food!
An easygoing atmosphere makes Baris a great option for large parties or families with young children, too!
Perhaps the most unique tidbit about Baris is its BYOB policy!
Bring whatever alcohol you like and they'll stash it in the fridge and bring it out when you want it!
How's that for fantastic customer service?!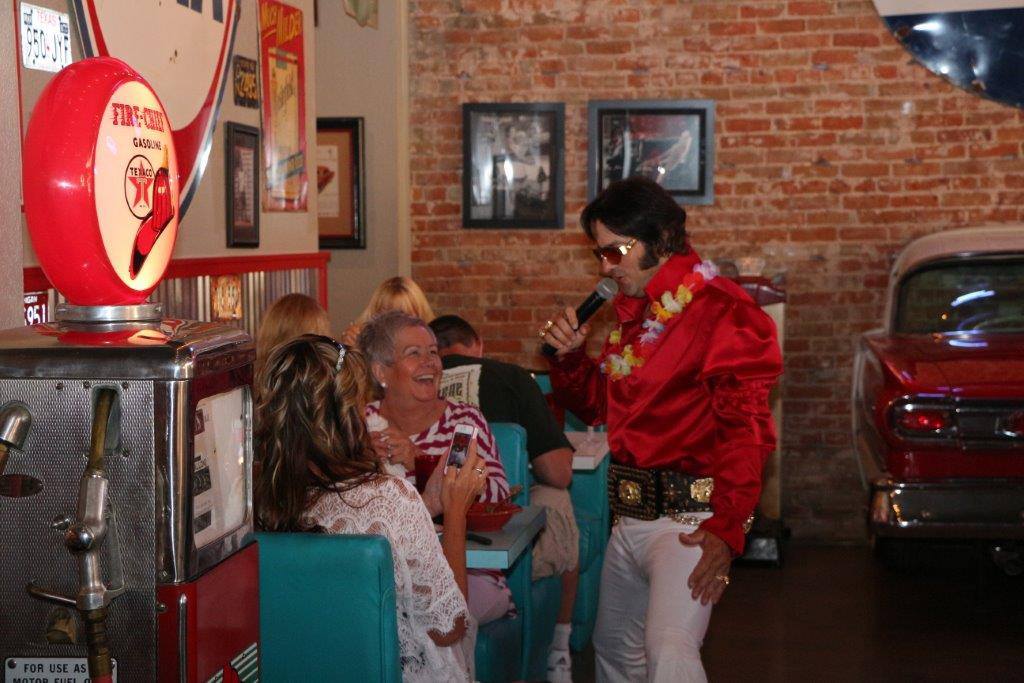 If you're looking for a fun, delicious meal in Waco, look no further than Jake's!
With a menu full of southern cuisine, homemade desserts and local beers, it's a treat for the whole family!
Enjoy the retro ambiance of the restaurant's gas station theme and all its quirky, eclectic décor!
Full of fantastic theming, kid's meals are served in old fashioned cars and hub caps are used as plates!
Jake's is a great spot for tourists looking for an entertaining eatery that's different from the rest!
Serving up Texas sized portions, you'd better bring your appetite with you!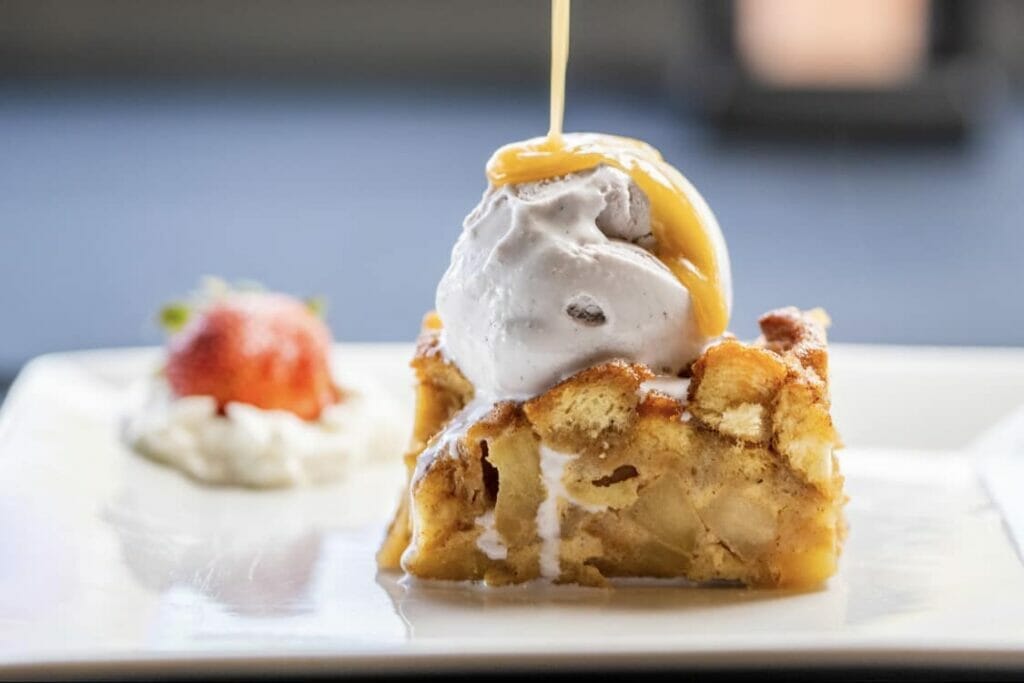 In a waterfront space overlooking the Brazos River you'll find the best place to eat in Waco when you want a great view!
Its riverside outdoor patio is a laidback setting to have a beer and watch the sunset over the water.
Don't be fooled by the burger chain look of the place – some of the best central Texas Cajun food is served here, including gumbo, jambalaya and etouffee!
Adjacent to the Waco Riverwalk and situated across from Baylor University's McLane Stadium, Buzzard Billy's is a conveniently located date night spot!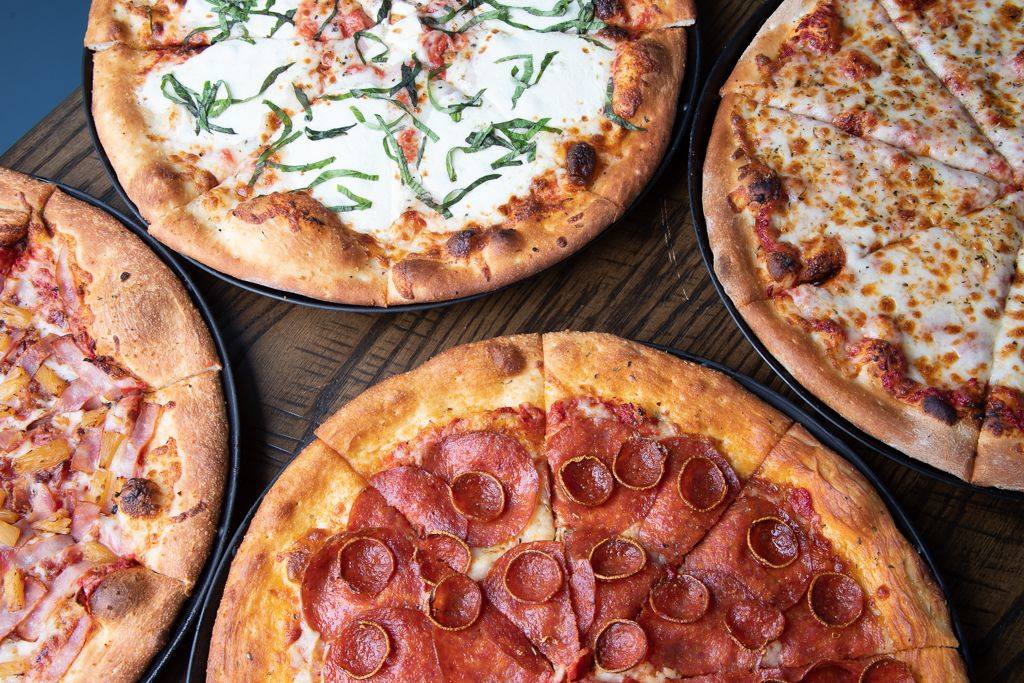 Sometimes you're looking for a different dining experience than the typical restaurant offers, and this market-style food hall fits the bill!
With over twenty eateries offering a wide variety of global cuisine, Union Hall is the opposite of boring and has something for everyone!
Trendy and outfitted with graffiti art walls and an urban-industrial aesthetic, there's plenty of seating inside and parking outside.
Reasonably priced with a nice bar and beer on tap, it's a great pop-in place when you're visiting Waco!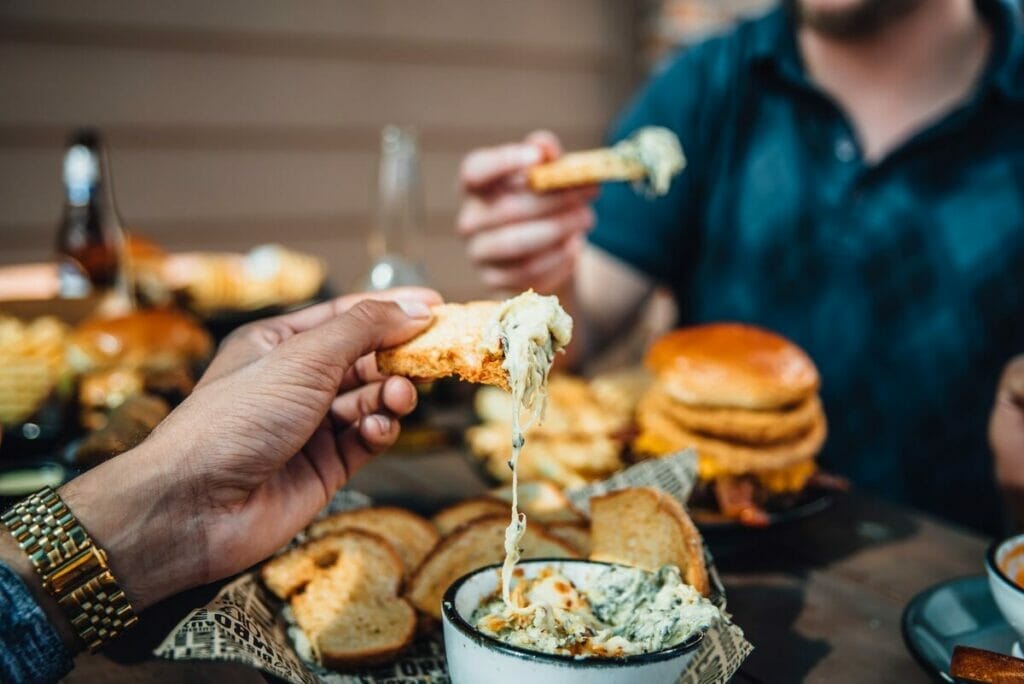 Featuring an ample menu of game day favorites like fried pickles, sliders, burgers and sandwiches, Walk-On's has a chain sports bar feel with everything you'd expect, complete with multiple tv's playing live sports.
An open dining room and beautiful outdoor setting overlooking a pretty pond add an extra luster to the otherwise typical sports bar feel of the restaurant.
The local beer varieties themselves give you plenty of reason to visit!
Party platters are offered, too, making it a great spot for big groups!
Don't forget to mention the free kid's meals on Tuesdays!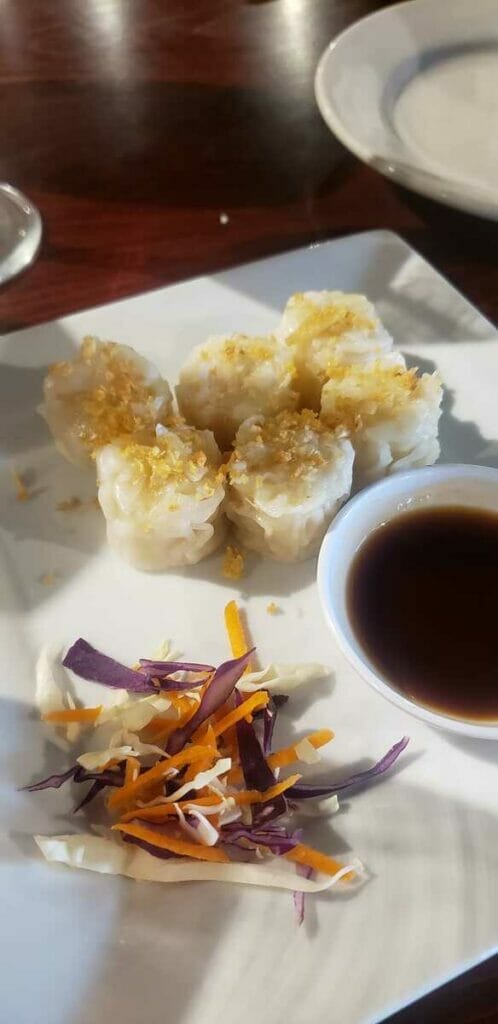 Conveniently located in downtown Waco and with an affectionate reputation among Waco locals, Bangkok Royal's classic Thai menu has all the good stuff you want from a Thai restaurant!
If you're wandering around Waco for the day, stop in to try popular dishes like the Pad Thai and the Pad Kee Mao, or opt for the appetizer combo and try a little of everything!
The service is good, the portions are generous and the atmosphere is inviting.
Bangkok Royal delivers solid Thai food when you're craving it!
Pin for Later!
Psst – want more restaurant recommendations in Texas? Check out our other guides!