Just outside of Houston, Conroe is a great city surrounded by rolling hills and home to a large lake and active art scene, but it also offers something for the foodies: amazing restaurants.
Whether you're searching for the best tortillas around or you want some classic Americana burgers, Conroe's best restaurants are a great way to experience local cuisine and visit with friends and family.
Enjoy this list of the top Conroe restaurants to find out the best places to eat in Conroe, as decided by our local team.
From welcoming breakfast cafes to seafood restaurants that are fit for a special occasion, have fun eating your way around Conroe and some of the best places to eat in Texas!
GET A

FREE

TEXAS GUIDEBOOK WITH LOCAL TIPS!
With 71 pages of helpful travel tips and the "best of" Texas lists, this is your ad-free key to your Texas trip.
1. The Shout House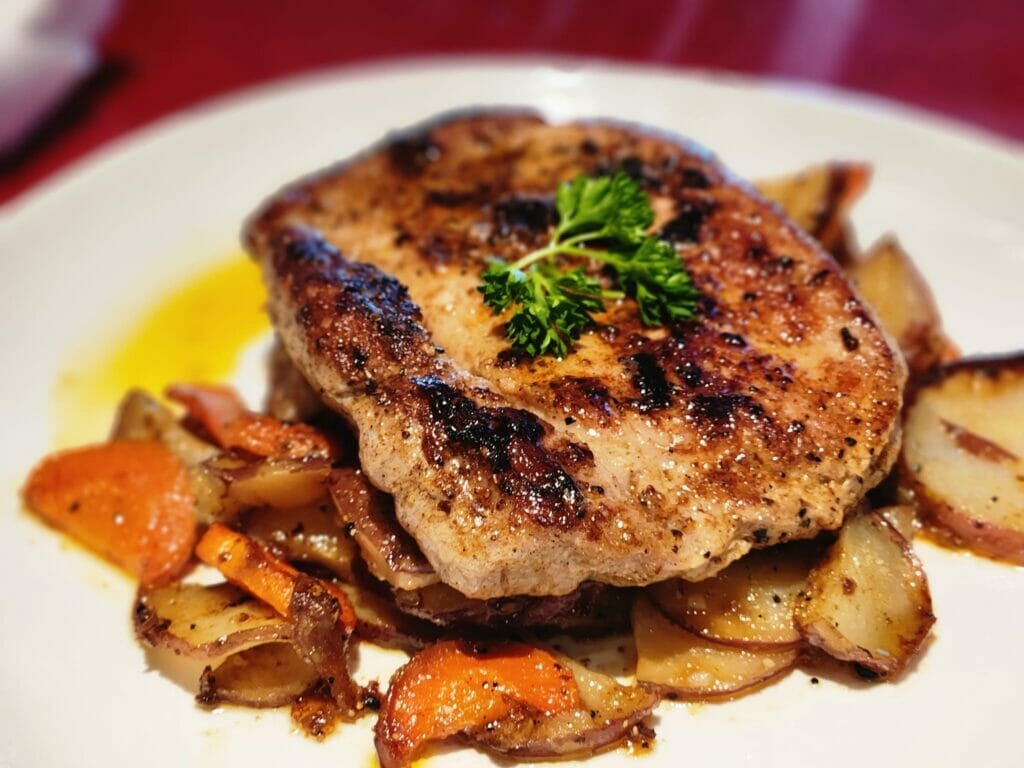 Looking for a fantastic dining experience in Conroe, Texas?
Look no further than The Shout House!
This hidden gem, located just a short drive from The Woodlands, offers a one-of-a-kind atmosphere that will leave you impressed.
Get ready to enjoy wide-open spaces, outdoor seating, and a vibrant setting that feels like a country club.
With fountains, a pond, a walk path, and even a giant TV screen, this place has it all!
At The Shout House, the menu is a delightful fusion of American, Mexican, and Indian cuisine, ensuring there's something to please every palate.
From their mouthwatering Indian Street Chicken to their flavorful and unique dishes, such as the Coconut Fish Curry and Street Chicken Masala, you'll have tons of options.
The attention to detail and thought put into each dish is truly unique.
While enjoying your meal, take advantage of the spacious outdoor patio, complete with yard games and a walking trail.
It's the perfect spot to soak up the atmosphere and enjoy the company of friends and family.
2. Joe's Italian Restaurant
Want to try one of Conroe's best restaurants?
Look no further than Joe's Italian Restaurant!
This place will satisfy your pasta-loving heart.
Whether you're in the mood for some mouthwatering Chicken Veneta, a cheesy and comforting Lasagna, or a spicy kick with the Penne Fra Diavolo, Joe's has got you covered.
And the portions—they don't skimp!
You'll be waddling out of there with a happy belly and probably some leftovers for a late-night snack.
Joe's homemade bread is also like a slice of heaven, especially when you dip it in their garlic oil.
And if you've got room for dessert (which you should always make room for), their Tiramisu is to die for.
It's like a sweet, creamy cloud of perfection.
The staff at Joe's Italian Restaurant are super friendly and treat you like family.
Whether you're a regular or it's your first time, they'll make you feel right at home.
Plus, the prices won't break the bank, so you can enjoy a fantastic Italian feast without worrying about your wallet.
3. McKenzie's Burgers and Barbecue Conroe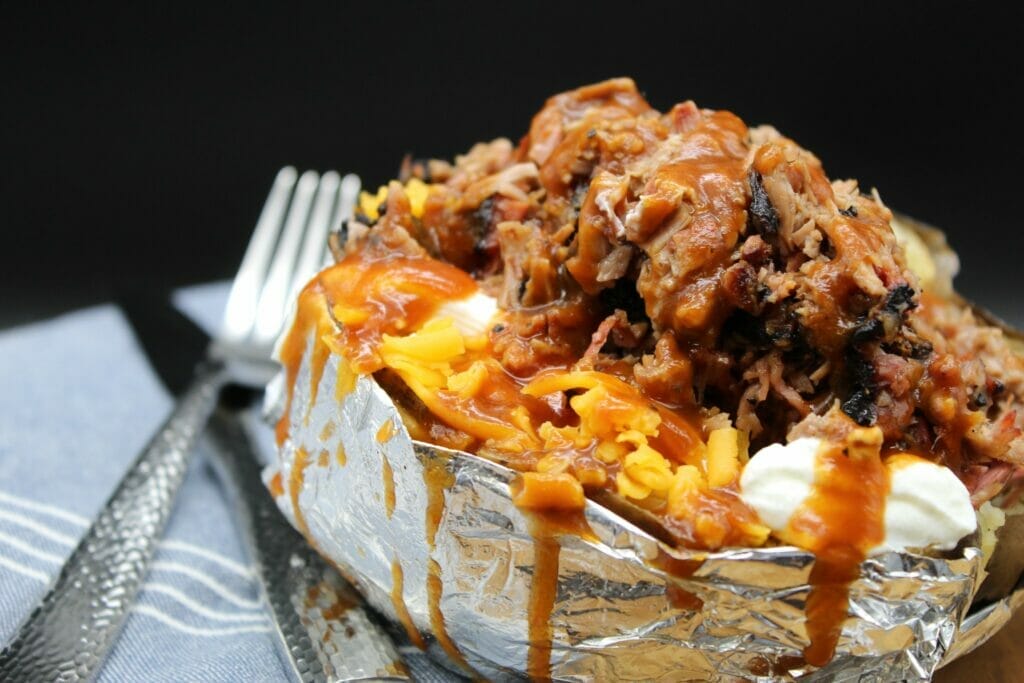 From the moment you enter, the friendly staff at McKenzie's will greet you with a smile and provide excellent recommendations to get you started.
McKenzie's is renowned for its exceptional food, including mouthwatering BBQ, delectable burgers, and innovative creations like the BBQ-stuffed grilled cheese.
Each dish is meticulously crafted to perfection.
Be sure to try their irresistible fried pickles, a crispy and flavorful treat that perfectly complements the menu.
Not only does McKenzie's offer an array of delicious options, but it also excels in providing top-notch customer service.
The staff's warm demeanor, friendliness, and willingness to accommodate ensure a memorable dining experience at a great Conroe restaurant.
Whether you're a BBQ aficionado or a first-time visitor, you'll feel right at home in this welcoming atmosphere.
4. Pacific Yard House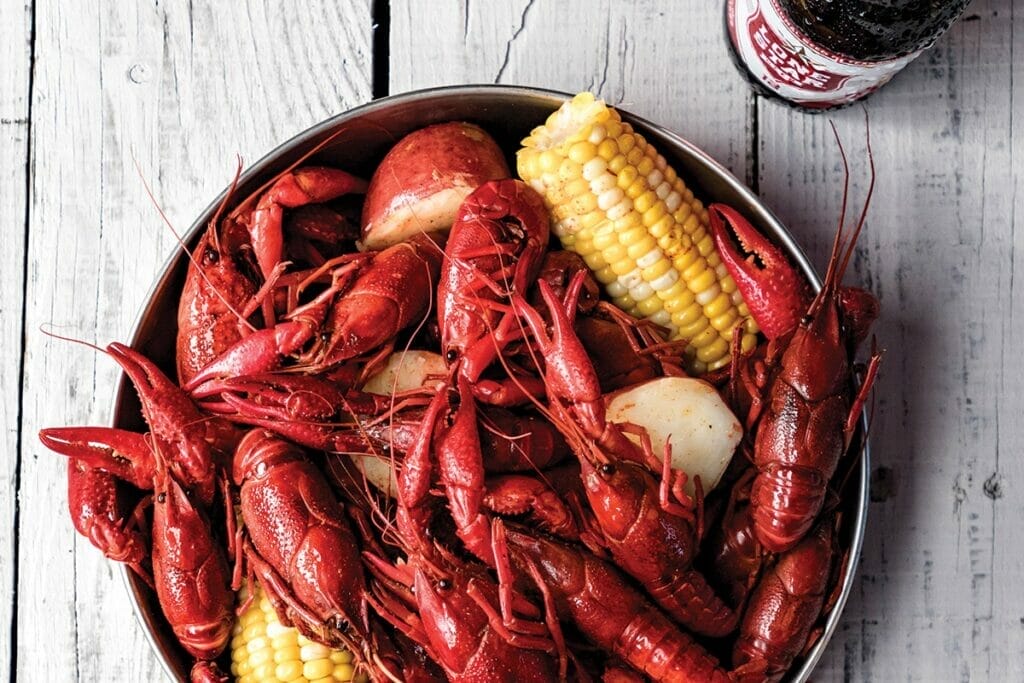 This vibrant restaurant in Conroe not only offers a fantastic dining experience but also hosts an incredible live music project, creating a lively and entertaining atmosphere.
The menu at Pacific Yard House is a treasure trove of culinary delights. Start your meal with the must-try chips and queso.
The street tacos are an absolute hit, bursting with authentic flavors, accompanied by a side of delightful salsa.
And don't miss the fish and chips, a classic dish that is executed to perfection.
From delicious appetizers like fried pork rinds with queso to mouthwatering entrees such as tequila lime chicken, every dish is crafted with skill and passion.
Beyond the delectable cuisine, the exceptional service provided by the staff enhances the overall dining experience.
The attentive and friendly servers ensure that every aspect of your visit is met with utmost care.
The cool décor and spacious interior add to the charm of the venue, creating a welcoming and enjoyable atmosphere.
5. Honor Café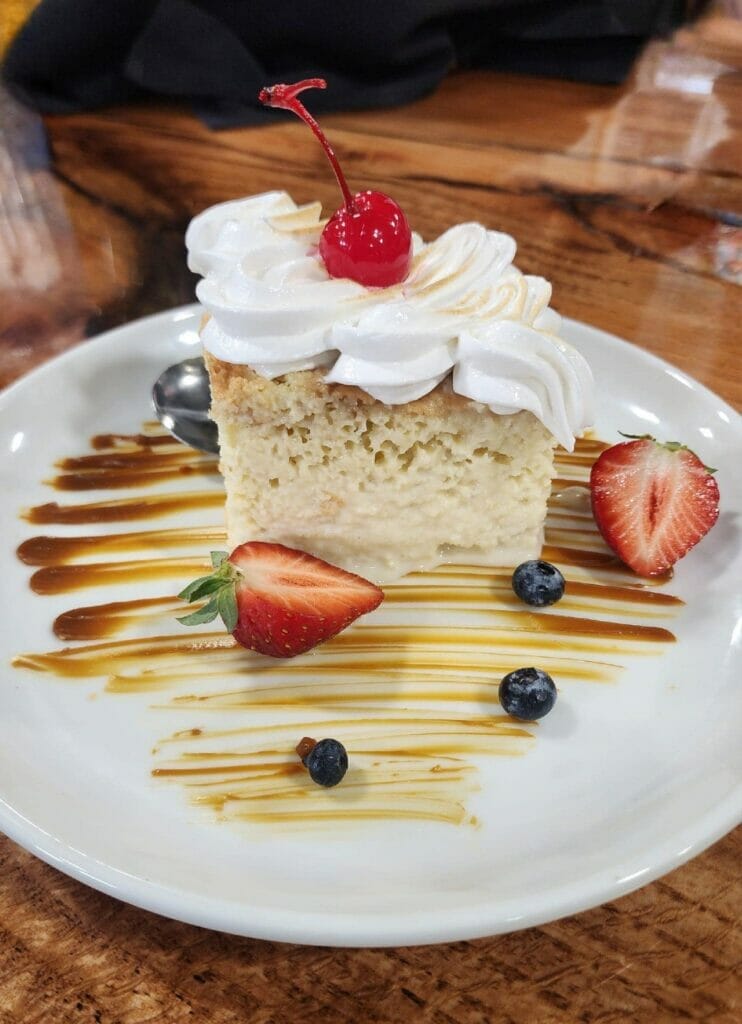 Step into Honor Cafe, a hidden gem in Conroe, Texas that offers much more than just exceptional food.
With its military-themed ambiance, this unique establishment pays tribute to all branches of the military, creating a dining experience unlike any other with some of the best food in Conroe, Texas.
The menu not only satisfies your taste buds but also honors the brave men and women who have served our country.
From the savory chicken and French toast topped with thick bacon to the All American breakfast that leaves you satisfied, every dish is prepared with care and attention to detail.
Don't miss the grilled chicken sandwich, a harmonious blend of sweet BBQ flavors and a spicy kick from the habanero sauce.
The seared tuna salad is a culinary masterpiece, perfectly cooked and complemented by a delicious dressing.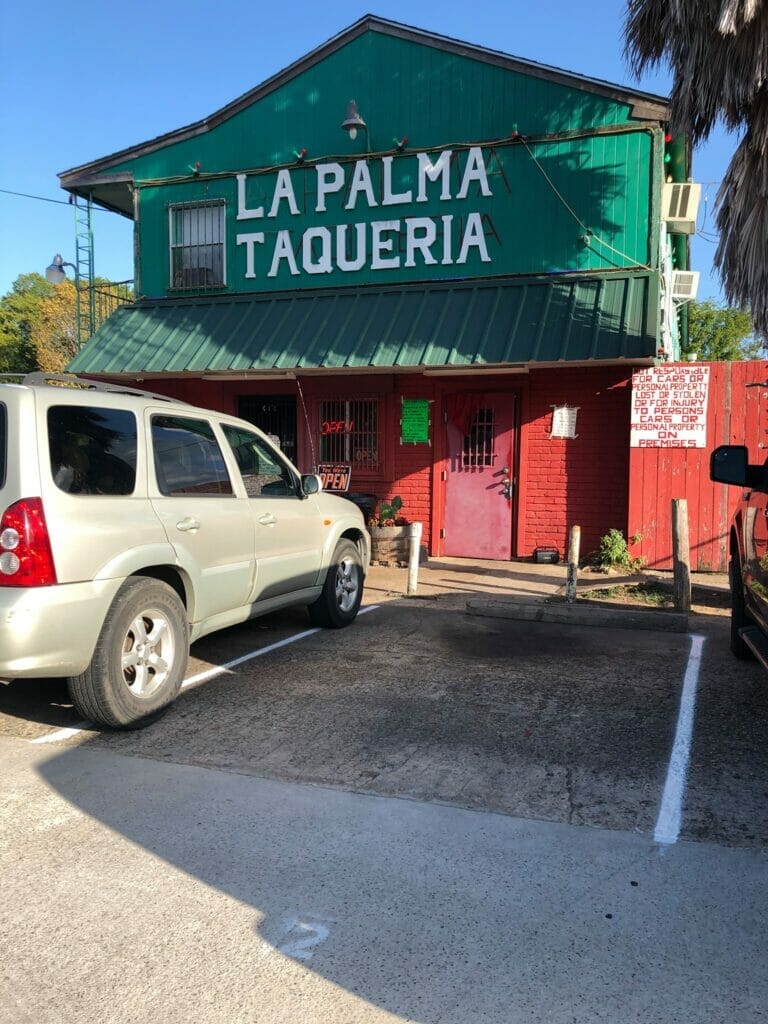 Wondering where to eat in Conroe, Texas when you want some delicious tacos?
With a consistent and authentic dining experience, this place has been serving up delicious tacos for years, capturing the hearts and taste buds of locals and visitors alike.
Whether you've been coming here since childhood or are a first-time visitor, the tacos are sure to leave a lasting impression.
For an extra touch of culinary delight, try ordering your tacos with a slightly crispy tortilla that adds a whole new dimension to the experience.
It's a small detail that can change your life.
The red salsa adds a delightful touch of flavor, while the green salsa brings the heat for those who enjoy a spicy kick.
Not only does La Palma Taqueria excel in delivering mouthwatering tacos, but the customer service is also top-notch.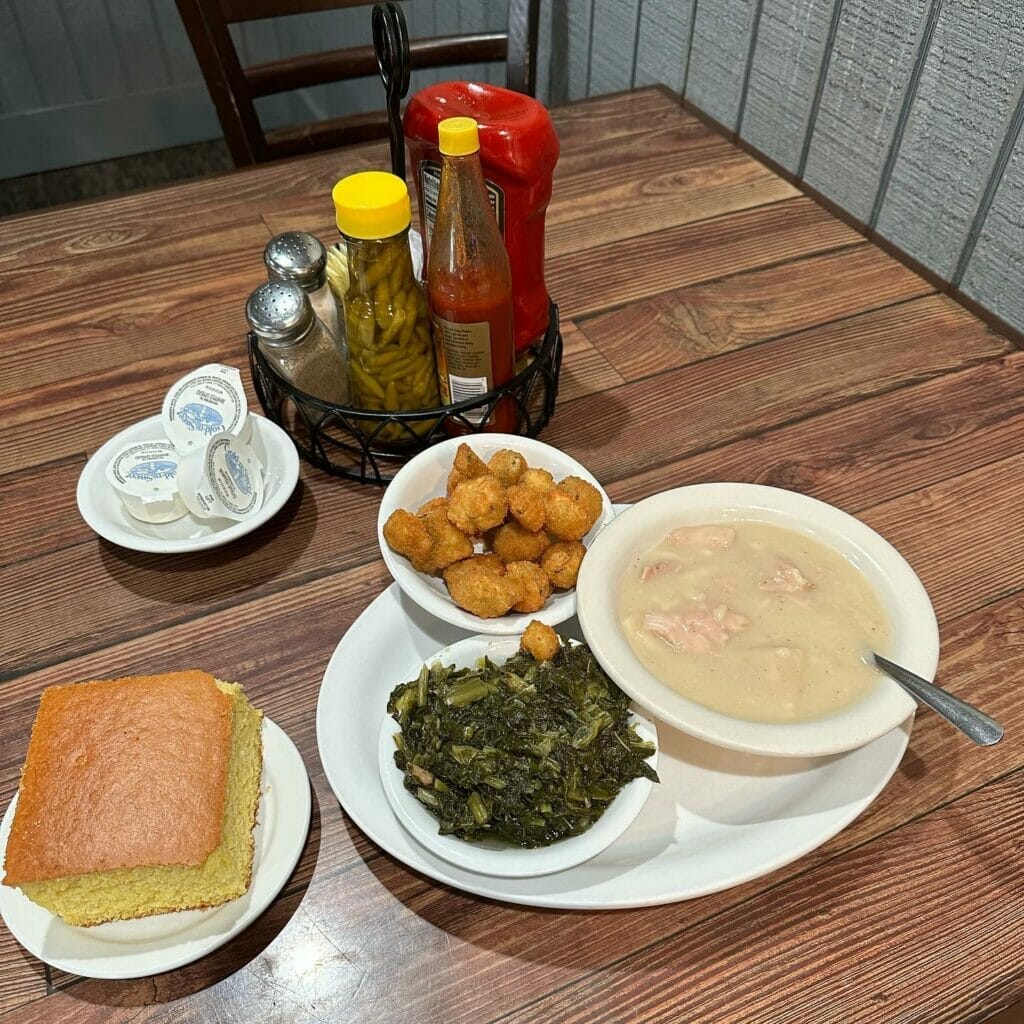 With friendly and helpful staff, generous portions, and reasonable prices, this restaurant is a haven for those seeking satisfying comfort food.
When it comes to seafood, Vernon's Kuntry Katfish knows how to impress.
The fried shrimp, fried oysters, and shrimp tacos received rave reviews, showcasing the restaurant's expertise in creating crispy and flavorful seafood dishes.
Beyond seafood, Vernon's Kuntry Katfish offers a range of mouthwatering dishes.
Savor the complimentary hush puppies and Pickled Green Tomatoes, which provide a delightful prelude to your main course.
For lovers of traditional comfort food, the Chicken Fried Steak served with real mashed potatoes and well-seasoned Green Beans is a true standout.
Fresh and crispy salads, accompanied by excellent dressings, offer a refreshing balance to the hearty offerings.
With a legacy dating back to 1984, it's no surprise that this restaurant has earned its reputation and continued success.
8. Hacienda Mis Padres Mexican Grill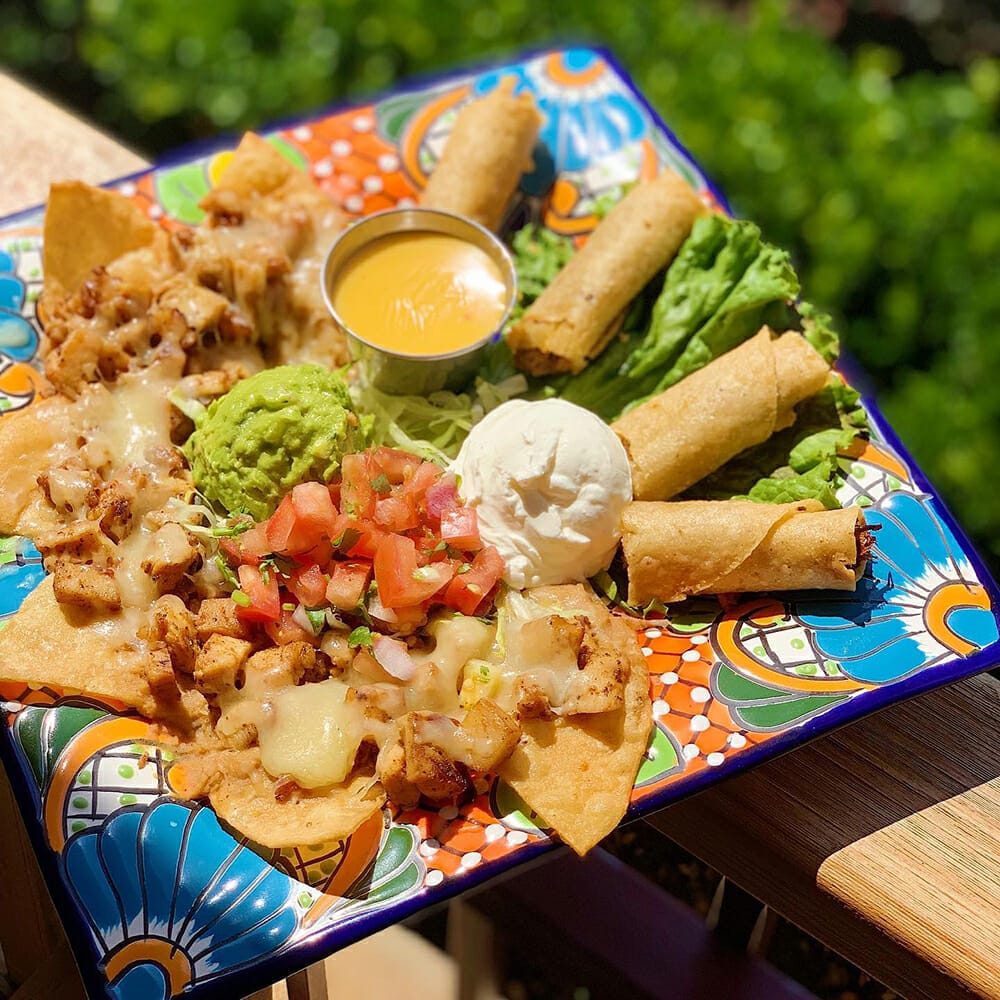 As you step into Hacienda Mis Padres, you'll be greeted by the soothing sounds of a cascading fountain, creating a tranquil atmosphere for your meal.
The patio seating allows you to relax and enjoy the ambiance while savoring the delicious food.
The menu is a testament to the authenticity of the restaurant, offering more than just TexMex.
The San Antonio and Enchiladas de Mole plates are highly recommended, showcasing the true flavors of Mexican cuisine.
To complement your meal, indulge in their delightful drink selection.
The Chamoy Margarita and The Sunset are refreshing options that perfectly complement the flavors of the dishes.
Whether you're a Mexican food enthusiast or simply looking for a great dining experience, Hacienda Mis Padres will not disappoint.
The generous portion sizes, delicious flavors, and warm service make it a standout among Mexican restaurants.
Located in Conroe, Texas, 105 Café is a delightful establishment that specializes in serving breakfast and brunch.
This charming eatery is a go-to destination for locals and visitors alike, seeking a satisfying and enjoyable morning meal.
When it comes to breakfast and brunch, 105 Café truly excels.
One standout item on their menu is the "build your own breakfast," allowing you to customize your meal to perfection.
Indulge in two eggs cooked to your liking, accompanied by perfectly seasoned potatoes, fluffy pancakes, and savory sausage links.
The portions are generous, ensuring you leave satisfied and ready to tackle the day.
For those seeking a hearty and flavorful option, the Country Skillet is a must-try.
This dish features a generous portion of perfectly cooked potatoes, complemented by sour cream, your choice of eggs, and a medley of delicious meats, such as sausage, ham, and bacon.
If you have a sweet tooth, don't miss out on their cinnamon French toast.
Whether you're a local looking for your regular breakfast spot or a visitor exploring the area, 105 Café will welcome you with open arms.
The sense of community within the restaurant is palpable, as staff members greet regulars by name and create a warm and inclusive environment.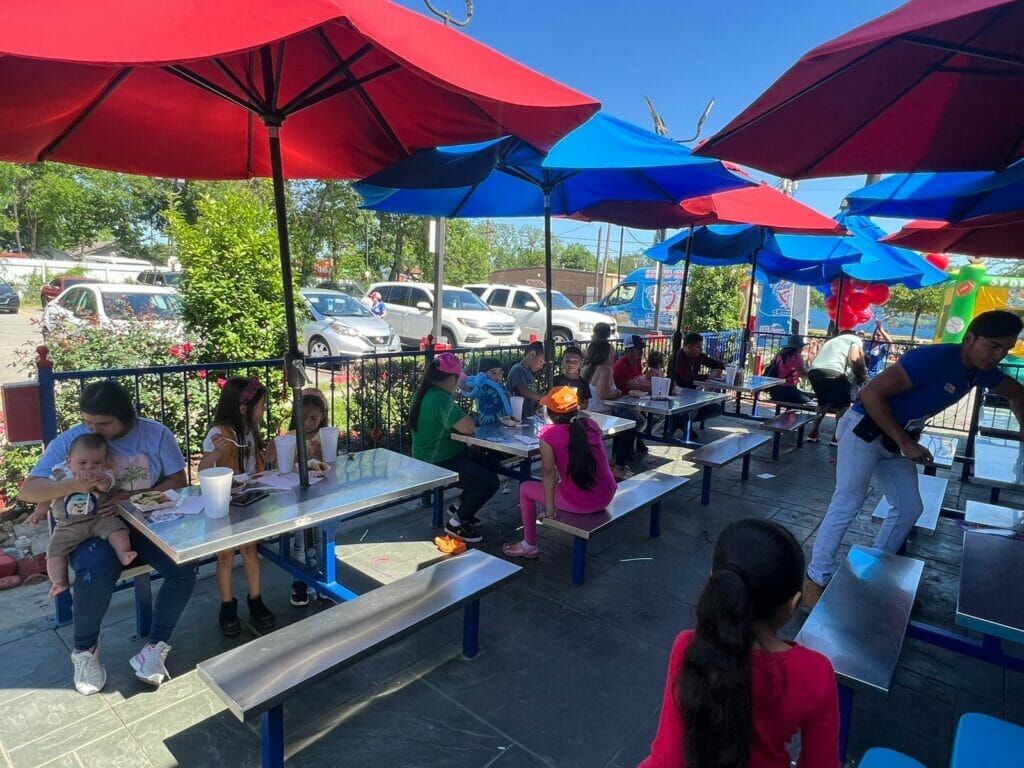 Looking for a unique meal in Conroe?
Taco Veloz promises mouthwatering Mexican food with a twist: there's no indoor dining, and you can either dine in your car or at one of the outdoor tables.
No matter where you choose, the friendly staff will come right to you to take your order.
When it comes to the food itself, their breakfast tacos are a popular choice, and customers rave about the delicious combinations they offer.
From steak, eggs, and potatoes with mozzarella cheese to bacon, eggs, and cheddar cheese, each bite is a flavor-packed delight.
Pair your tacos with a refreshing lemonade or their zesty Mexican soda in orange flavor for the perfect accompaniment.
One standout item at Taco Veloz is their torta.
Packed with flavor and served with extra spicy and flavorful sauces, this torta is a must-try for any Mexican food enthusiast.
Taco Veloz is all about no-frills dining focused on serving incredible food. While the atmosphere may be simple, the taste of their tacos speaks volumes.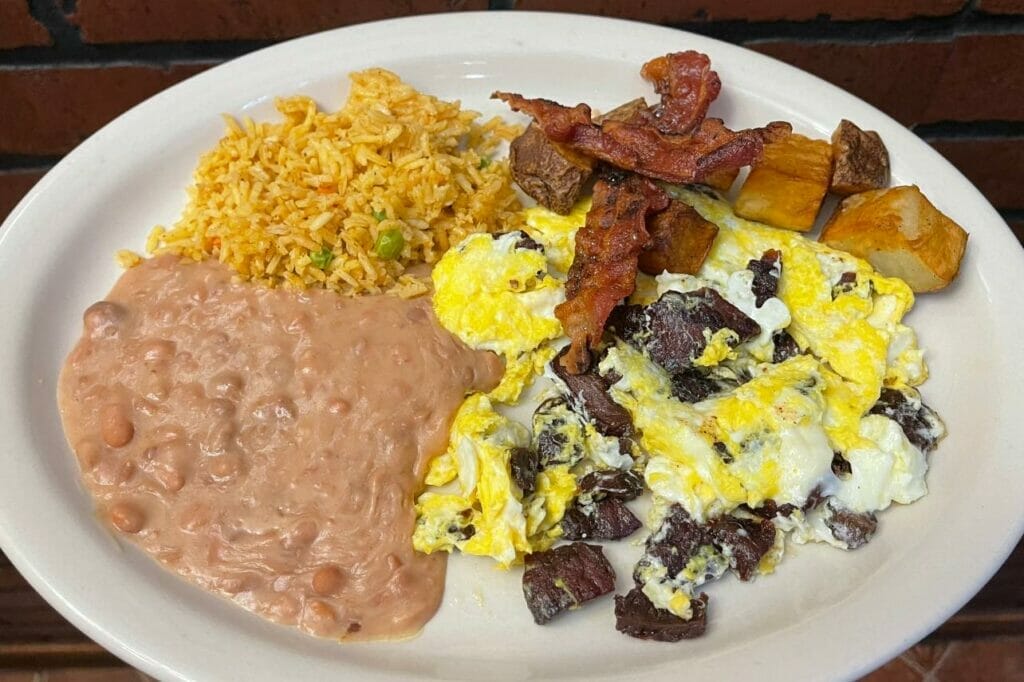 Step into Angie's and discover a dining experience filled with culinary delights.
The sampler platter is a must-try, showcasing a tantalizing array of flavors that will satisfy even the most discerning palate.
For those seeking a signature dish, look no further than "los memos," a beloved combo highlighted in the enticing photos that adorn the walls.
The tortillas, both corn and flour, are made in-house and boast a homemade taste that elevates every dish.
Indulge in the heavenly flan or the irresistible fried ice cream, both of which are guaranteed to leave you speechless with their incredible flavors.
The mixed fajita plate is also a standout, featuring perfectly cooked meat served sizzling alongside fresh corn and flour tortillas.
The salsa alone is a testament to the quality of the food.
As you dine at Angie's, you'll notice a familiar sight: many of the customers who walk through the doors are regulars, a testament to the restaurant's outstanding reputation.
Join their ranks and become a part of the Angie's family, relishing in the flavors and hospitality that keep people coming back time and time again.
12. Freebird's World Burrito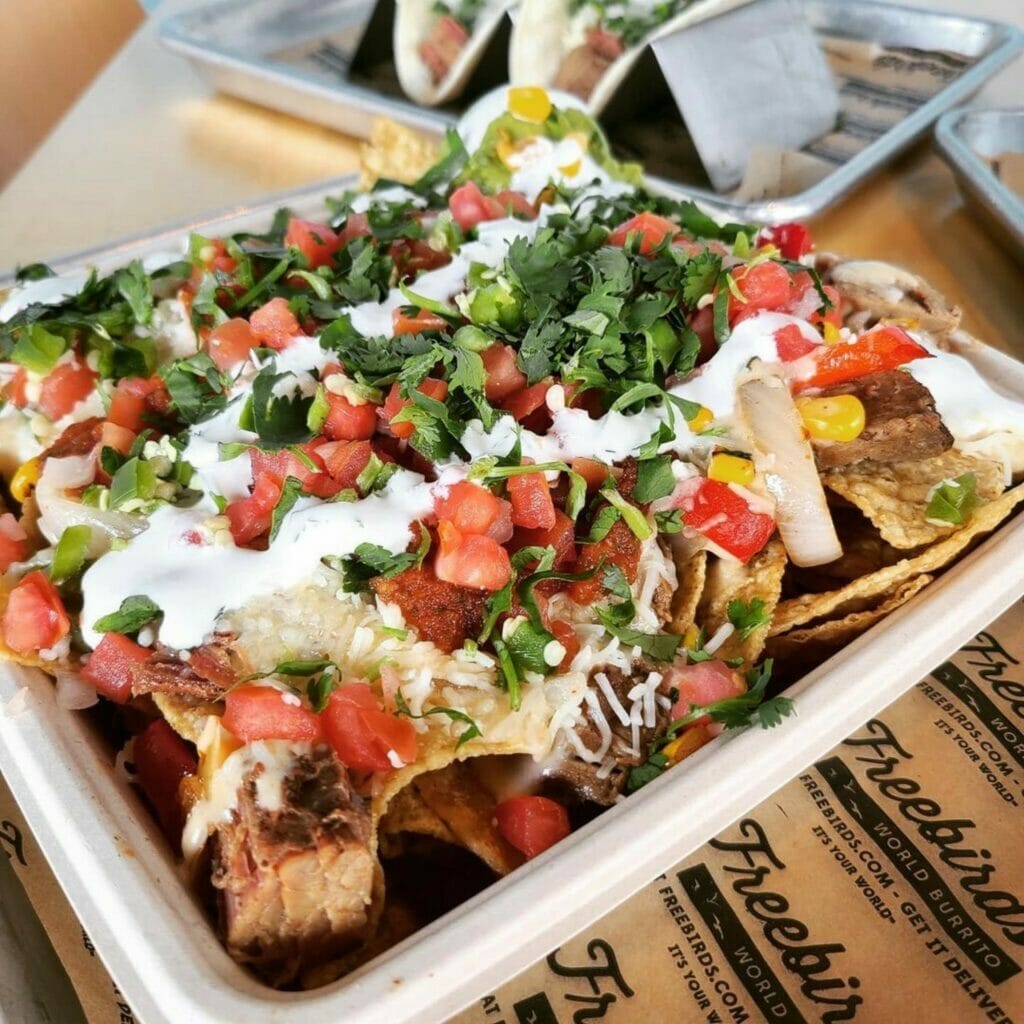 One of the standout features of Freebird's is the wide variety of options available to customize your burrito.
Choose from different sizes, an array of meats, and a plethora of ingredients, giving you the freedom to craft a burrito that perfectly suits your taste.
Notably, Freebird's goes the extra mile by offering not only the traditional tortilla but also a cayenne option, adding an extra kick to your culinary creation.
What truly sets Freebird's apart, however, is the generous portions they serve without even being asked.
Gone are the days of having to request extra fillings at other places like Chipotle.
At Freebird's, you'll find your burrito overflowing with a delightful abundance of ingredients, ensuring a satisfying and fulfilling dining experience.
The value for money is unmatched, and you'll leave feeling truly content.
Don't forget to explore Freebird's in-house hot sauce, aptly named "Death."
This flavorful concoction strikes the perfect balance between heat and a hint of sweet vinegar.
It's the ideal complement to your burrito, adding an extra kick to your taste buds without overwhelming them.
13. The Catch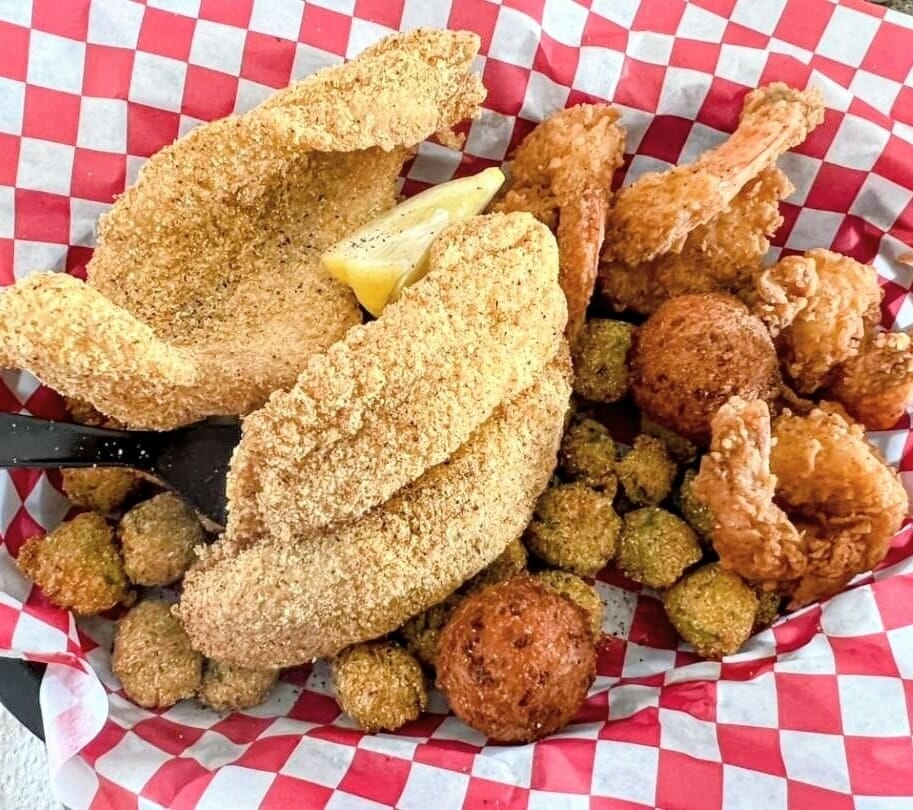 One of the standout dishes at The Catch is the fried catfish, a true delicacy that melts in your mouth.
The shrimp and hushpuppies also garner high praise.
The expertly executed frying technique ensures a satisfying crunch with each bite.
For those seeking a taste of Cajun cuisine, the Cajun special at The Catch is a must-try.
The harmonious blend of spices and seasonings creates a flavor explosion that will transport you straight to the bayous of Louisiana.
In addition to the delectable main dishes, the sides at The Catch are equally noteworthy.
The rice and beans are a favorite among patrons, while the green beans add a touch of freshness and balance to the meal.
Each component is carefully crafted to complement the seafood offerings, elevating the dining experience to new heights.
Map of the Best Conroe Restaurants
Psst – want more restaurant recommendations in Texas? Check out our other guides!