Looking for the best places to eat in Roanoke, Texas?
From chicken and waffles to BBQ to some of the best pizza around, these are the best restaurants in Roanoke, TX that both visitors and locals enjoy.
Whether you're looking for a great place for a birthday dinner or just somewhere to get a great, casual bite to eat when you don't want to cook, these Roanoke restaurants offer something for everyone.
Enjoy this list, put together by our team of Roanoke locals, and happy dining at some of the best places to eat in Texas.
PS – if you have suggestions for your top restaurants in Roanoke, let us know below!
GET A

FREE

TEXAS GUIDEBOOK WITH LOCAL TIPS!
With 71 pages of helpful travel tips and the "best of" Texas lists, this is your ad-free key to your Texas trip.
1. The Classic Café at Roanoke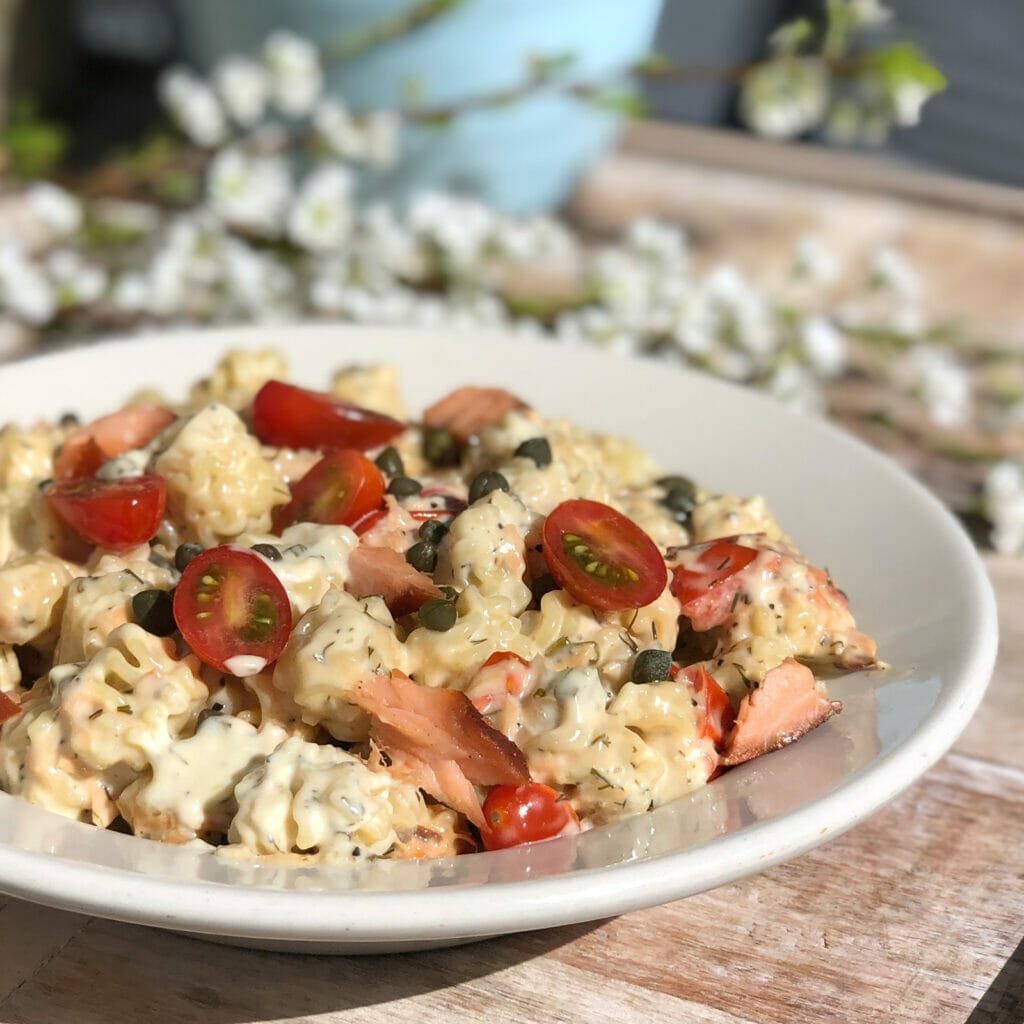 Want an elegant restaurant in Roanoke for a fantastic date night or birthday dinner out?
The Classic Café has exactly what you're looking for, with decadent dishes, its own garden and wine room, and often music for an additional ambiance.
Order the baked Danish brie or roasted garlic as an appetizer, and then move on to delicious options like beef tenderloin medallions, seared maple leaf breast of duck, grilled Australian lamb chops and more.
The Texas sheet cake is a fan favorite for dessert, and the kids have their own options with classics like grilled cheese or more adventurous fare like pan-seared Atlantic salmon.
The on-site garden offers the chance for many of their dishes to be farm-to-table, and you'll love the friendly service and extensive wine and beer list.
This is hands-down one of the absolute best places to eat in Roanoke.
2. Bayou Jack's Cajun Grill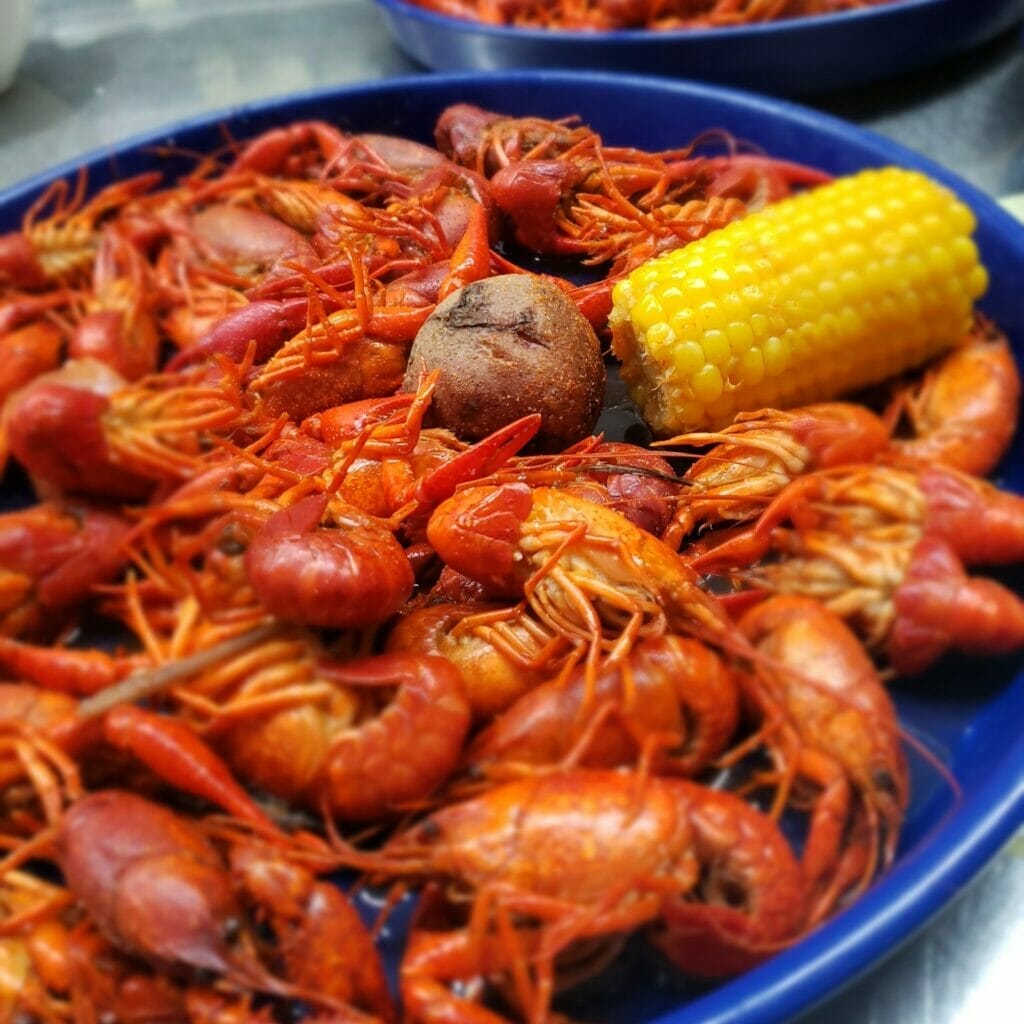 If you're in the mood for Cajun food with a colorful flair, Bayou Jack's is for you.
The restaurant has a super friendly atmosphere with staff that go above and beyond to make sure you can enjoy your full experience, whether you order the fried shrimp poboy, the gumbo, or one of the other incredible options.
Daily specials make sure that you can choose something new each time, and the portions are generous and filling so you'll never leave hungry.
Bayou Jack's are great with larger groups, as well, so if you want to gather a group of your friends or family together for a meal, definitely consider them.
3. Mil Amores Mexican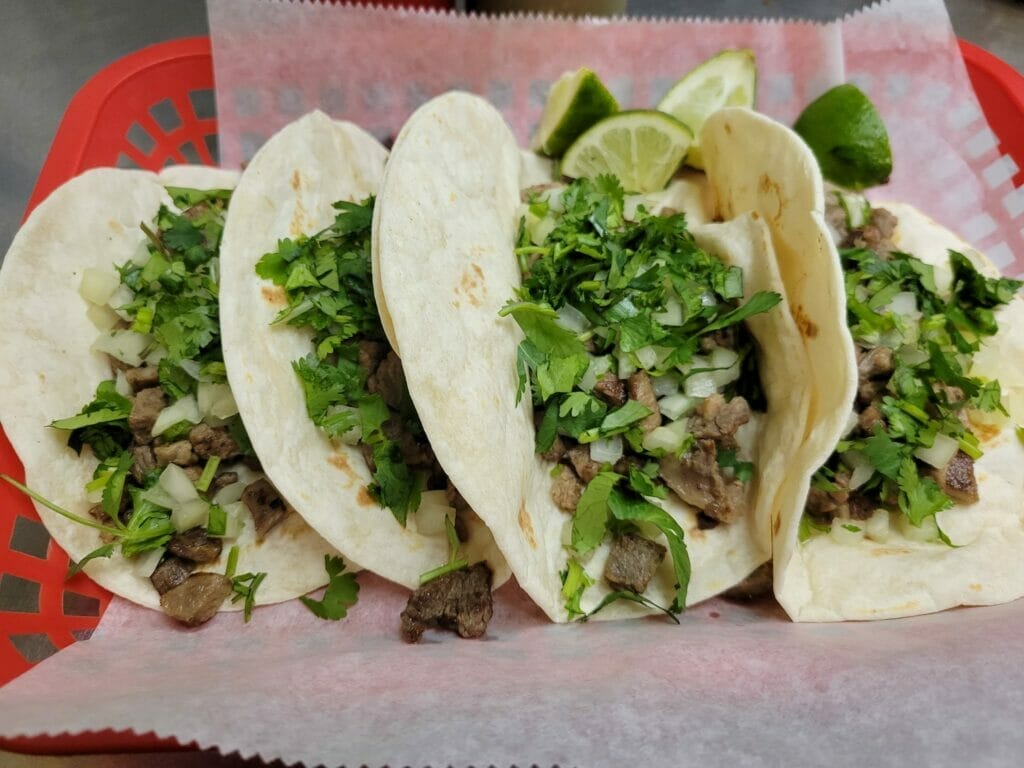 Wondering where to eat in Roanoke, Texas?
Being called the "best Mexican food in Texas" by a native Texan is definitely an achievement, and Mil Amores Mexican has succeeded!
Owned by a family who bring authentic Mexican dishes to the Roanoke area, Mil Amores Mexican is a fantastic place to eat in Roanoke when you want to indulge in the freshest guacamole, tacos, enchiladas and more.
Try the authentic red enchiladas if you're looking for a kick, or opt for the tamales for a taste of Mexican home cooking.
Kids will love the quesadilla options and adults rave about the margaritas perfectly hitting the spot.
This is one of those special places where you'll be treated like family when you walk through the door.
4. Hard Eight BBQ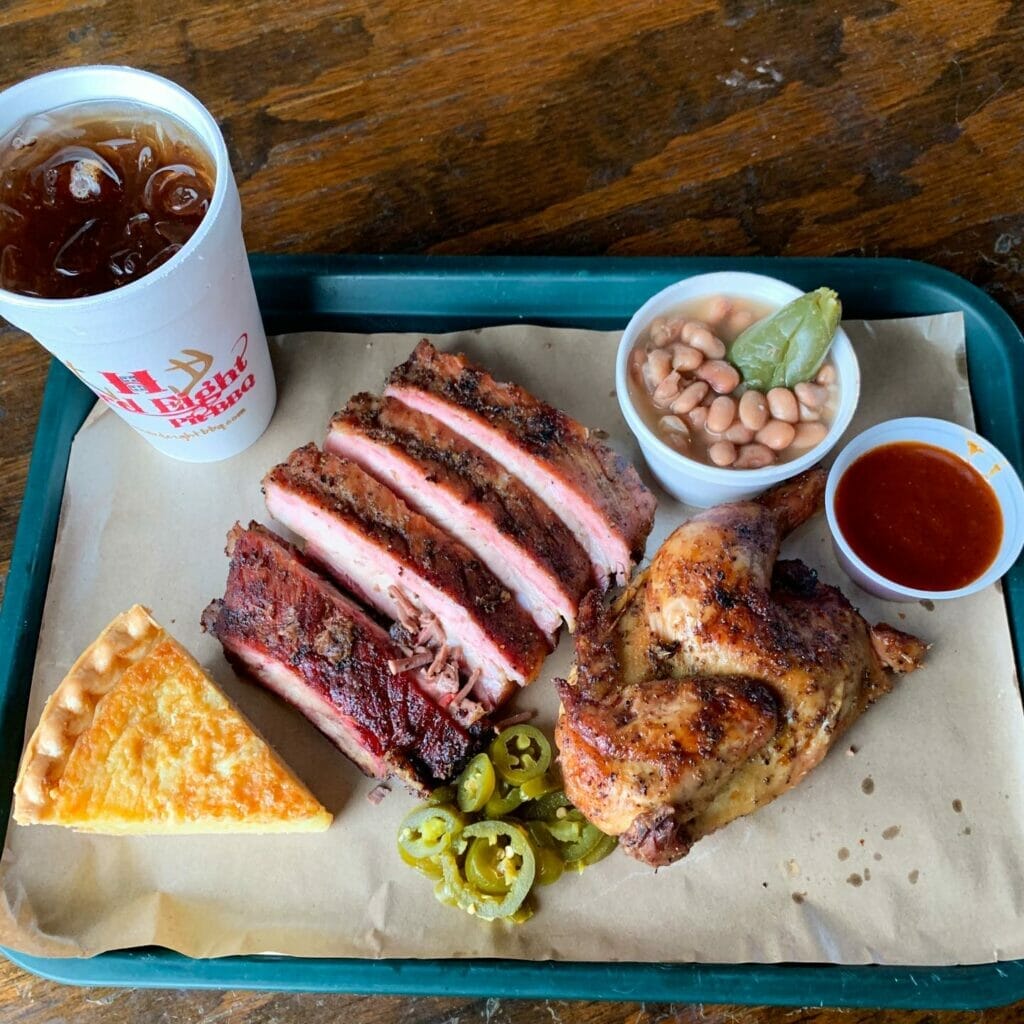 You can't visit Roanoke without trying the best BBQ spot around, Hard Eight BBQ.
This is a true Texan experience where the meat is bought and served by the weight and the community style seating indoors means the entire focus is on the enjoyment of the food itself rather than a stuffy restaurant experience.
When you first walk in, you'll order your meat and then head over to the areas with side dishes like mac and cheese and peach cobbler before paying and seating yourself.
Whether you're in the mood for brisket, sausage, chicken, pulled pork or something else, you'll find plenty of it here.
Try the sweet tea to wash everything down with and don't forget to head over to the self-serve beans to add that extra flavor to your meal.
It really doesn't get much more Texas than this, and you'll find a great mix of locals and out-of-town visitors here because it's just that good.
Some of the best food in Roanoke, in fact.
5. Craft and Vine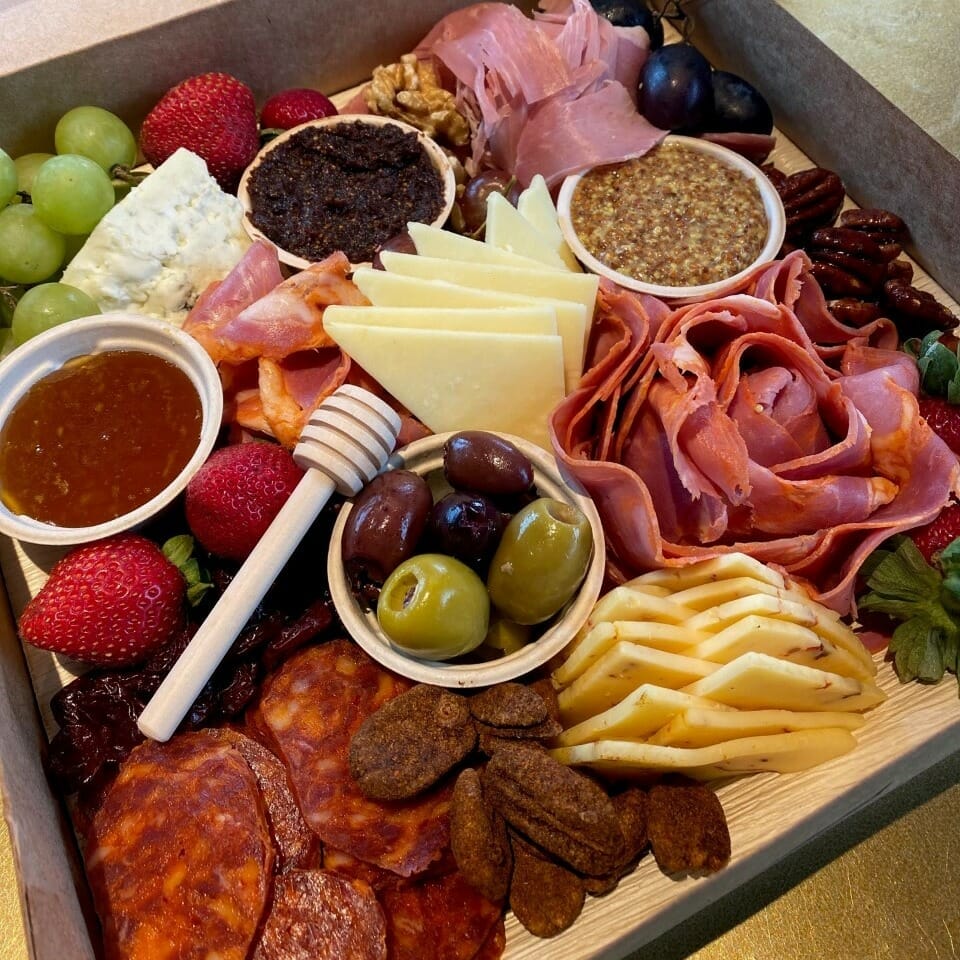 Want American style food in a comfortable, but upscale atmosphere?
Head to Craft and Vine, a lounge and restaurant with a great view of downtown Roanoke that's perfect for a girl's night or romantic date and is one of Roanoke's best restaurants.
Start with your beverages – Craft and Vine has an incredible and extensive wine, beer, and cocktail list and your server would be more than happy to recommend something to suit your tastes.
Then, it's onto the food, with everything from deviled eggs to flatbreads to sliders and egg rolls.
The plating of each dish is stunning, and if you have a sweet tooth, don't miss out on their pineapple bread pudding when it's on the menu.
6. Doc's Street Grill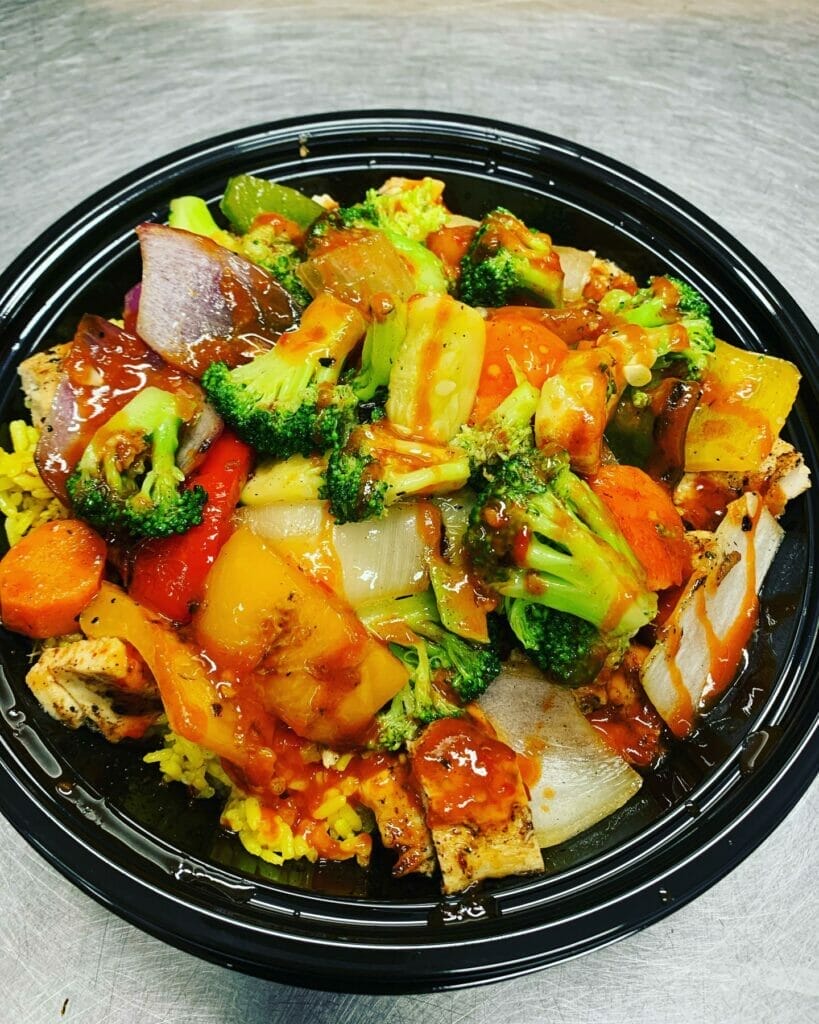 For no-frills Caribbean food in the heart of Texas, Doc's Street Grill is the place to be.
It's such a hidden gem of Roanoke, and the owner's love for his restaurant means that every single dish is cooked with such attention and care for the customer and the cuisine itself.
The food is cooked fresh to order so you know you're getting the best of the best, and you can choose between the bowl or platter option, as well as picking your protein, veggies, and more.
The jerk chicken is something special, and past guests love the Jamaican patties, the Bermuda bowl and the wing platter as some of their favorites.
Call ahead and order if you want to stop by and pick up your food when it's ready, or enjoy sitting in the outside sitting area while you wait.
7. Komrai Thai
If you're in the mood for Thai food in Roanoke, Komrai Thai is the place to go.
The pad thai and pad see ew in particular are flavorful and delicious, with great portion sizes.
There are also plenty of curry options, including green, red, yellow and panang, as well as potstickers, chicken satay, egg rolls, pho, and much more.
You can also choose your spice levels to make sure it suits your palate, and the boba drinks are local favorites!
8. Inzo Italian Kitchen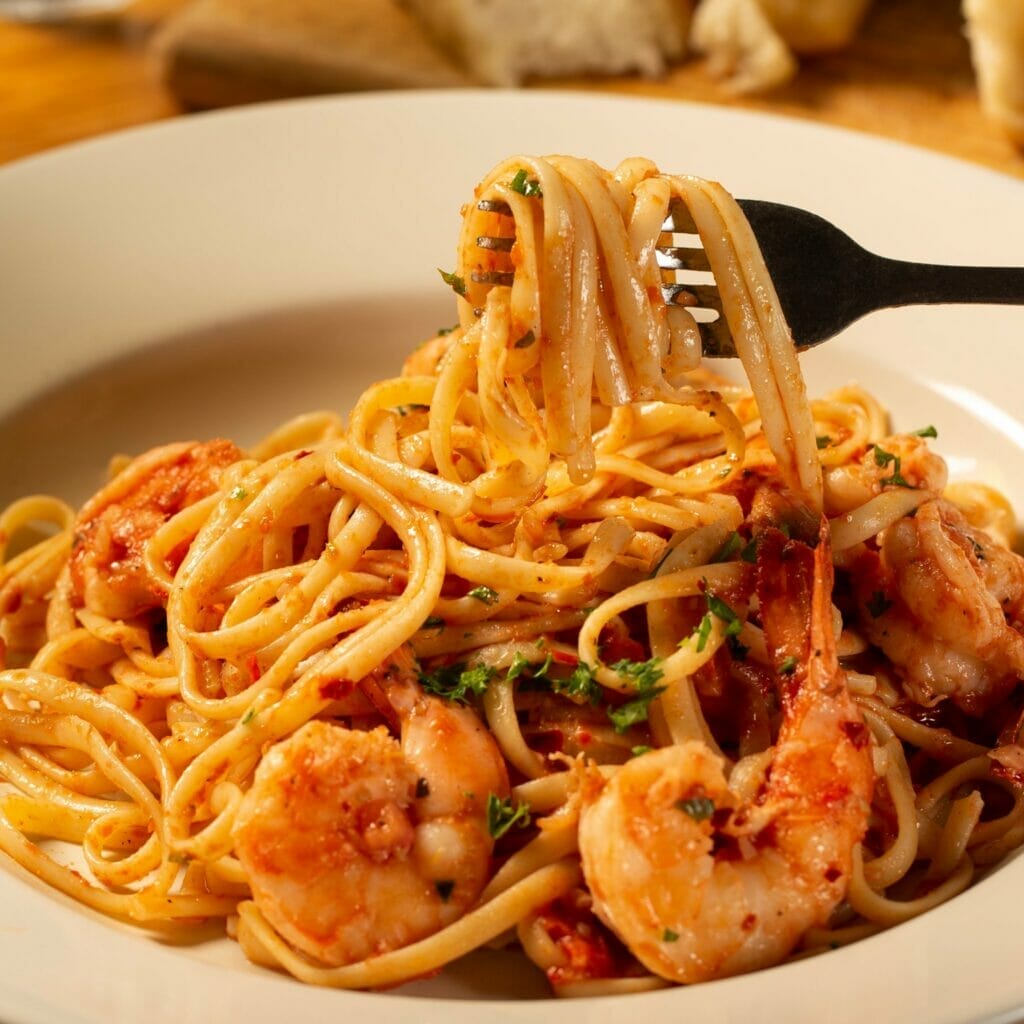 Whether you want a fun meal out with your family or want to celebrate something special like a birthday or graduation, Inzo Italian Kitchen is the perfect restaurant in Roanoke for you.
Try the chicken parmesan for a classic taste, or opt for the create-your-own-pizza to get creative. The salmon is top-notch, and the pasta options are varied and all delicious.
Dessert also won't let you down, with homemade cannolo Siciliano and more on the menu.
You'll get small town Texas kindness, combined with authentic Italian flavors and weekly specials including kids-eat-free on Sundays and wine nights on Mondays.
There's so much to love here.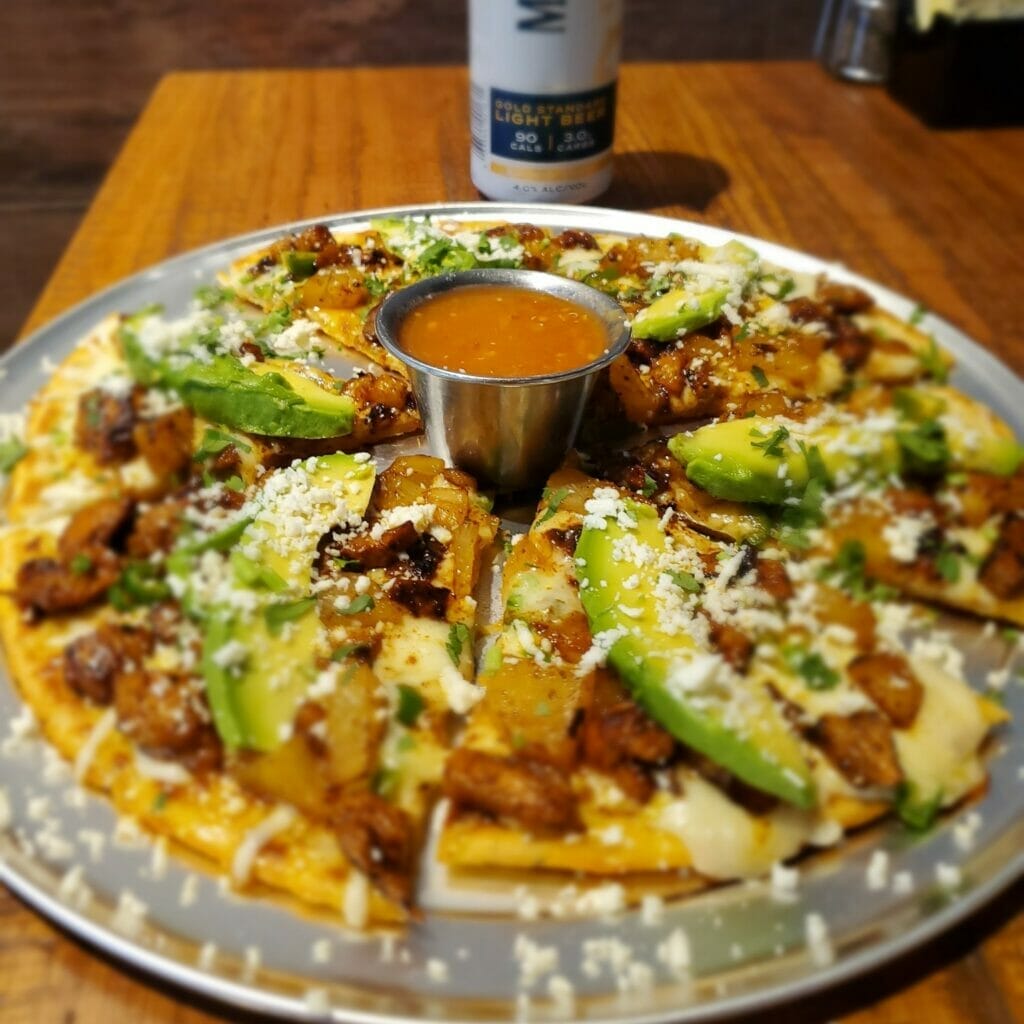 This Tex-Mex restaurant in Roanoke with a modern feel is great when you're in the mood for everything from tableside guacamole to carnitas and tacos.
There are both indoor and outdoor seating options to choose between depending on the weather and the size of your party, and the service is known to be incredibly friendly and fast.
Start with the chile con queso or fajita nachos, and then choose from an extensive list of Tex-Mex options like pollo poblano, chimichanga, brisket tacos, queso enchiladas and much more.
If you're dining around lunchtime from Mondays to Fridays, you can also enjoy the lunch menu with smaller portions and less expensive prices if you want to try out Los Compadres.
Map of the Best Restaurants in Roanoke, TX
Kcenter>
Psst – want more restaurant recommendations in Texas? Check out our other guides!