Ready to eat your way through South Padre Island?
This barrier island in Texas, surrounded by a stretch of 34 miles of beautiful emerald water, has so many amazing restaurants that the real challenge is deciding where to eat in South Padre Island.
You'll be hungry, of course, as the variety of outdoor activities in South Padre Island means you'll always be ready for that next meal.
Fuel up for an amazing day or just relax, unwind, and enjoy the views at the best restaurants in South Padre Island (and some of the best restaurants in Texas!)
GET A

FREE

TEXAS GUIDEBOOK WITH LOCAL TIPS!
With 71 pages of helpful travel tips and the "best of" Texas lists, this is your ad-free key to your Texas trip.
1. Yummies Bistro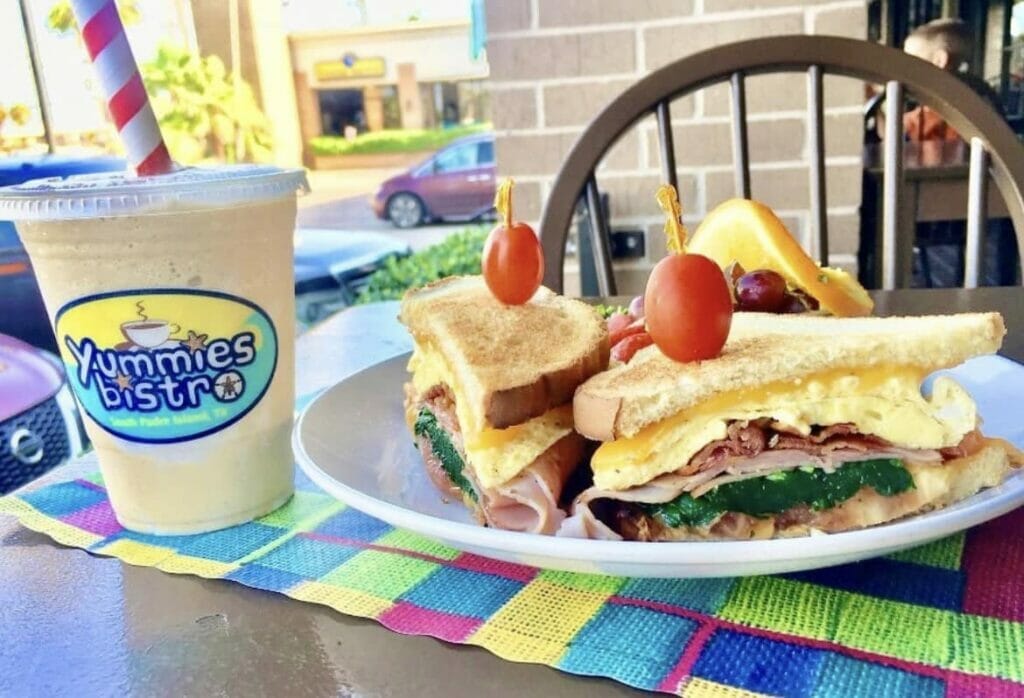 Well-known and well-loved by locals and tourists alike, this breakfast and lunch bistro has a unique variety of offerings, from Lemon Poppy Seed Pancakes to a Mexican Omelet Wrap to their bestseller Eggs Benedict, with something to appeal to everyone in its breakfast entrée assortments.
Lunch has just as much variety, from their Bistro burger to Quesadillas to Salmon Tartine to Mahi Tacos, Cran-Turkey Sandwiches to Shrimp and Veggie Paninis, Po-Boys to Shrimp Specialties.
As for coffee drinks and more, they have an extensive menu as well.
Try one of their fabulous lattes with art toppings worth posting, almost too lovely to drink (but please do, they're great!).
Flavors and toppings include Nutella, Mexican chocolate, dulce de leche, Irish cream syrup, pumpkin spice, candy hearts, and more.
Their Iced Coffees and frozen Frappe drinks and their Mimosas get mentioned often as must-tries.
Locals and tourists alike recommend going several times just to attempt to try the various offerings!
Open 8am-2pm daily, Yummies Bistro has some of the best food in South Padre Island.
2. Ceviche Ceviche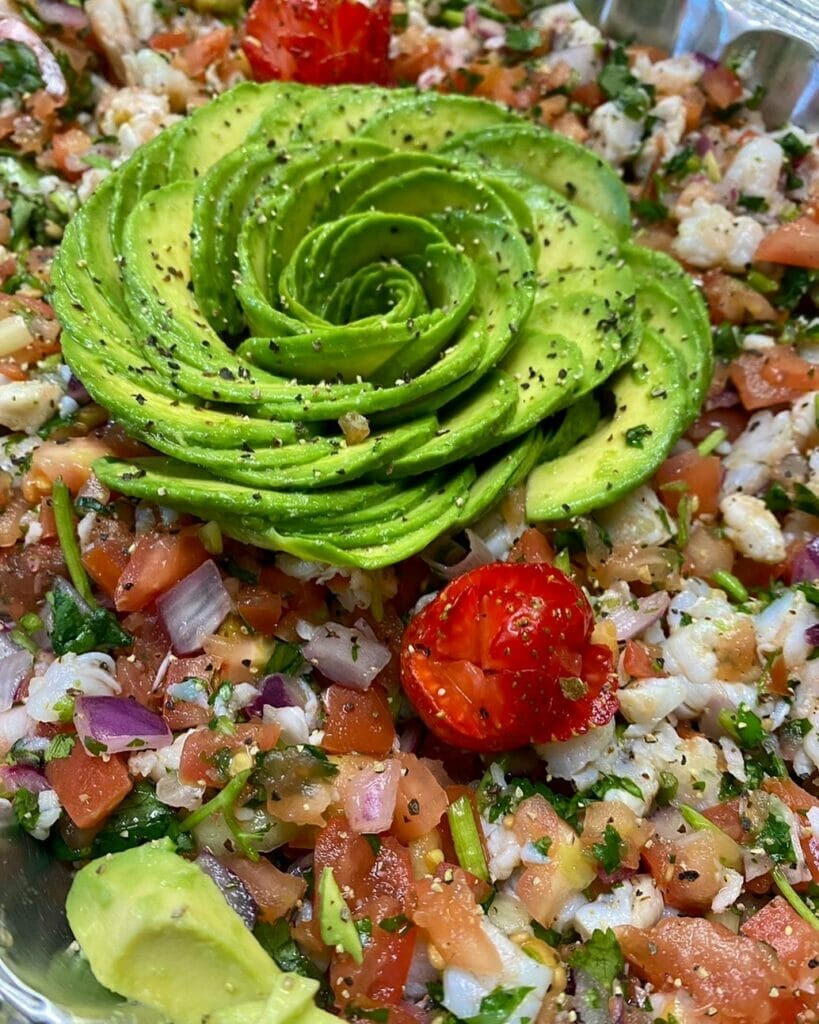 What is ceviche?
Originated primarily in Latin America, it's a form of raw fish seafood, here in the form of Mahi Mahi or cured shrimp as a base, marinated in citrus along with a variety of spices and other ingredients.
For a "fast food" style fish option, create your own ceviche, choosing from a variety of creative ingredients such as pineapple, avocado, mango, melon, sauce options and more.
A counter-service Latin style seafood spot, it opens at 10:30am and often sells out, so there isn't a specific closing time! Get there early!
3. Café on the Beach, the Palms Resort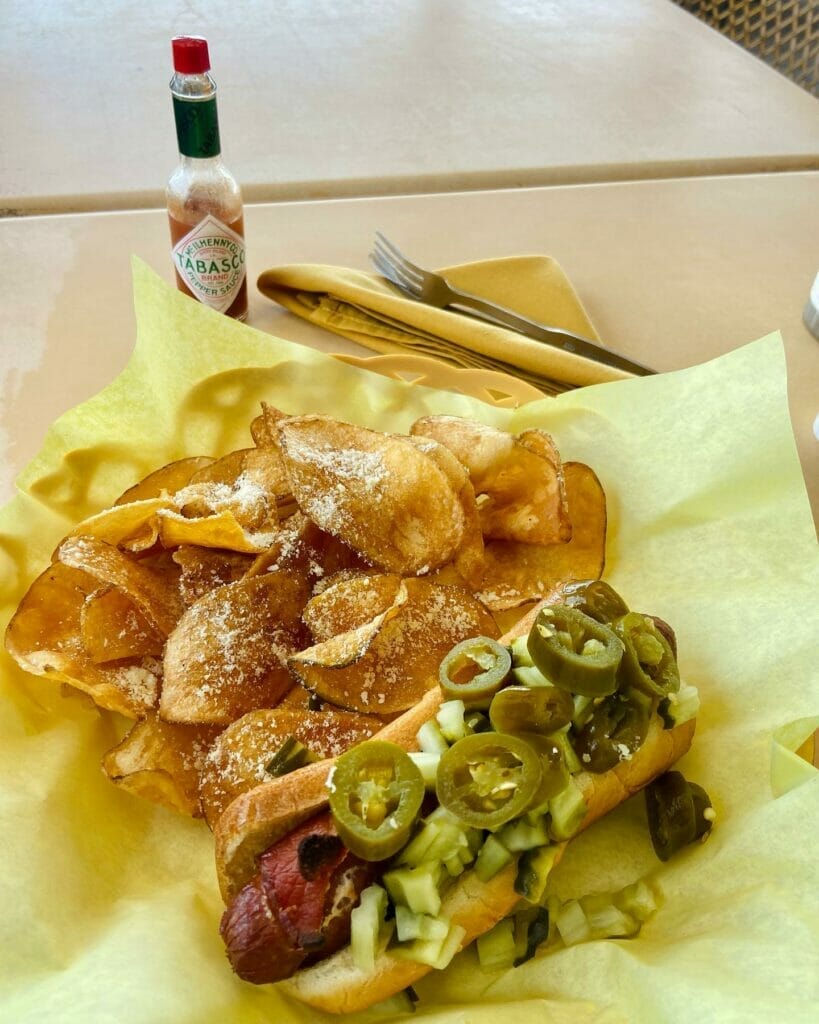 With lovely beachfront views of the ocean, this casual café, open for breakfast, lunch, and dinner from 8am-10pm daily, is found at a little motor lodge with a retro boutique style combined with a full bar.
With classic American food and offering vegetarian, vegan and gluten free options, you'll find favorites such as pancakes and burgers as well as high end items like steak, lobster, and a variety of other fresh seafood offerings, such as their crab cake Benedict, seafood bisque, red snapper sandwich, crispy oyster tapas, and the favorite with salad lovers – their "Pure Detox Salad", a spring mix with your choice of five of a host of toppings.
Don't forget to finish your meal with Key Lime pie, Tiramisu, Fried Ice Cream, or Molten Chocolate Lava Cake, if you can make room!
Between the views and the food, Café on the Beach is high on the list as one of South Padre Island's best restaurants.
4. Bar Louie
Created in the style of the original Gastrobars and shaped by the neighborhoods where they reside, Bar Louie is located inside the beach front Courtyard by Marriott Hotel, one of the top South Padre Island bar/restaurants for their "New American" fare.
With first-rate service, live music, a comfy casual ambiance, chef-inspired food, and gluten-free options, this isn't one to miss.
Enjoy a delicious brunch, a special lunch menu until 3pm, or a full menu of other options as well.
Check out their Martini of the month or their variety of Signature Martini's among full bar options, and enjoy their bar bites, flatbreads, salads, sandwiches, burgers and main plates like seared salmon or voodoo pasta, sides and dessert like cinnamon donut holes, and a kid's menu as well.
Hours are Monday-Thursday and Sunday from 8am-11pm, Fridays and Saturdays 8am-12midnight and with a 2-7pm Happy Hour.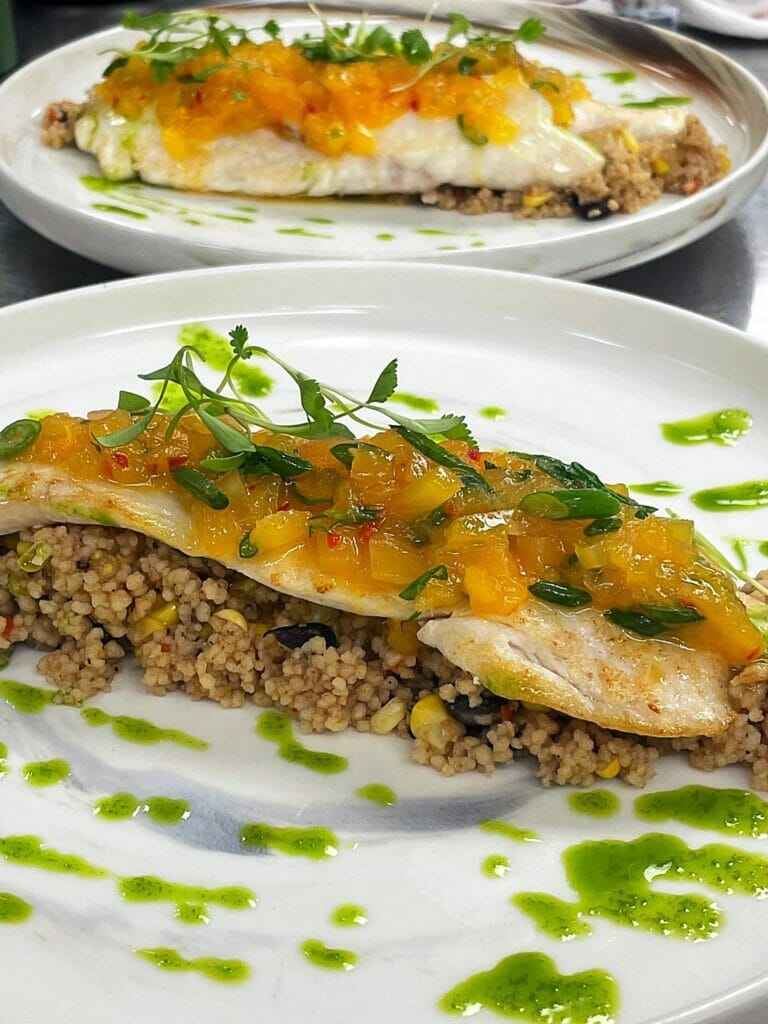 One of the newer restaurants opened in 2018, the name stands simply for "Food and Beverage" – but it's much more than that!
The offerings are considered Modern American with a Coastal Italian flavorings flair – lighter, fresher, and not too heavy.
Enjoy the elegant atmosphere with its refined, coastal casual touches for a romantic evening out.
Specialties appear with a menu that changes regularly, and along with classics like steak and seafood, includes unique offerings such as roasted beet salad, smoked duck, jerk chicken, venison, rack of lamb, salt-crusted fish, and their touted Key Lime soufflé dessert.
Hours vary, Tuesday – Thursday, 5-9pm, Friday – Saturday, 5-10pm, and Sundays from 11am-2pm, closed on Mondays.
6. Gabriella's Italian Grill and Pizzeria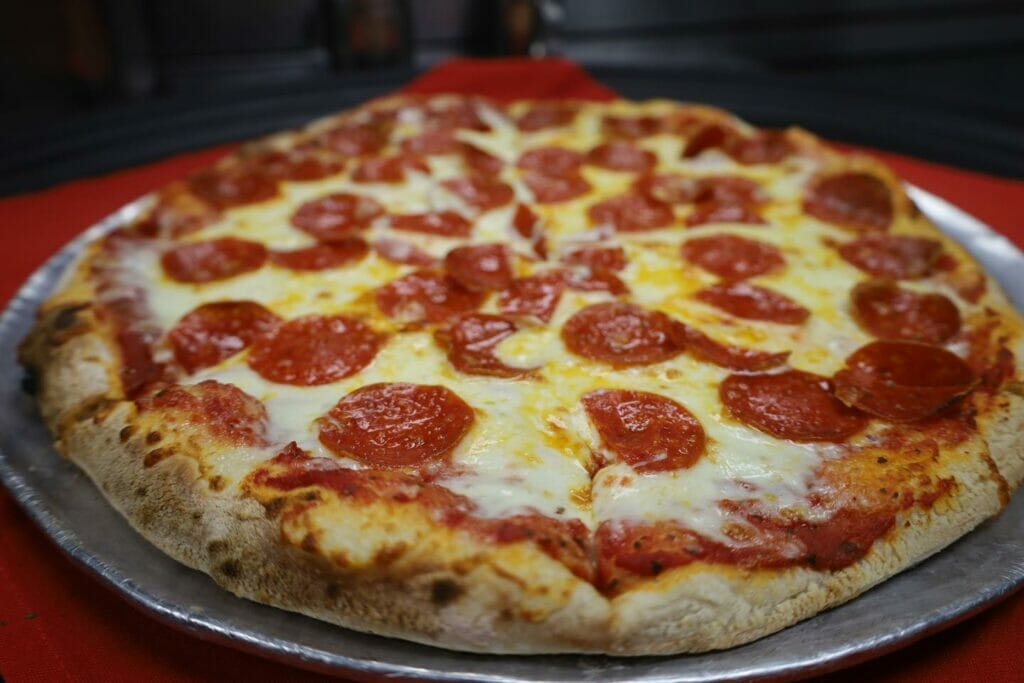 Open from 3-9pm, Gabriella's offers both a restaurant as well as an Express Pizzeria.
A candle-lit, yet family friendly atmosphere with bar, options include flatbread, salad, Italian nachos, antipasti such as mussels Italiano, fried ravioli, brick-oven pizza, with entrees including Mahi Mahi, Bourbon Street Steak, bruschetta and manicotti, soups, Pasta ala Tonno, roasted garlic tortellini, their famous five-layer lasagna, subs and more.
Dogs are welcome in their outside front patio seating, and delivery is available from their Pizza Express by Gabriella's.
7. Grapevine Café and Coffeehouse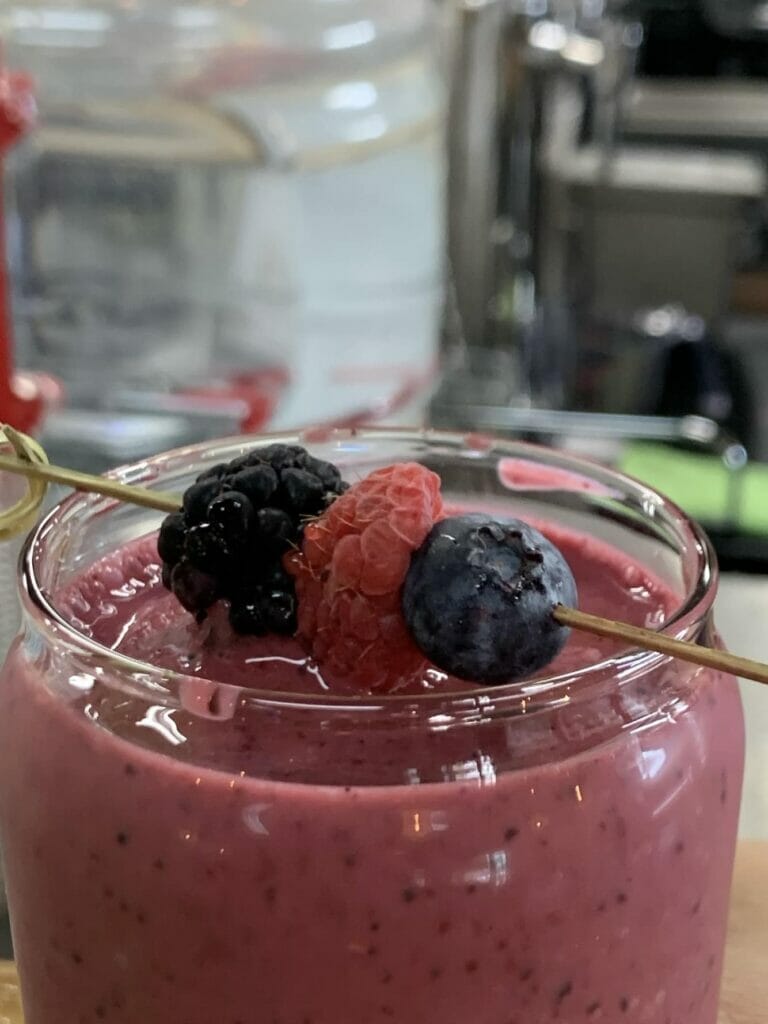 Stop by the Grapevine Cafe for its wonderful mix of Mexican and American cuisine, along with specialty coffees, teas, and smoothies.
It opens early at 7:30am on weekdays and 7am on weekends, serving breakfast and lunch options.
Don't miss the "happy hour" on Thursdays from 1pm to 3pm with alcoholic beverages for the 21 and up!
Through its fresh, farm-to-table ingredients, this restaurant crafts delicious items like the gluten free pancakes and vegetarian options, homemade biscuits, sausage and gravy, chicken and waffles, or Mexican classic breakfast items served with refried beans and corn or homemade flour tortillas, such as Huevos Rancheros, eggs with jalapenos and chorizo, and breakfast tacos.
Other American style delights include cheesy shrimp and grits, apple cinnamon or lemon blueberry pancakes, French toast, omelets, and smoked salmon breakfasts.
Lunch includes traditional sandwiches and burgers as well as chicken pesto wraps.
Ahi Yellowfin Tuna or Chicken salad on Naan flatbread, as well as a variety of tacos, fajitas, and enchiladas are also on offer.
Their handcrafted beverages include all the favorites you would expect along with more unique offerings including Vietnamese iced coffee, London Fog or Purple Haze teas, or Refreshers and Smoothies like Hill Country with peach and lavender syrup, Melango Berry with strawberry, mango and watermelon, or Cucumber Lime!
8. Meatball Café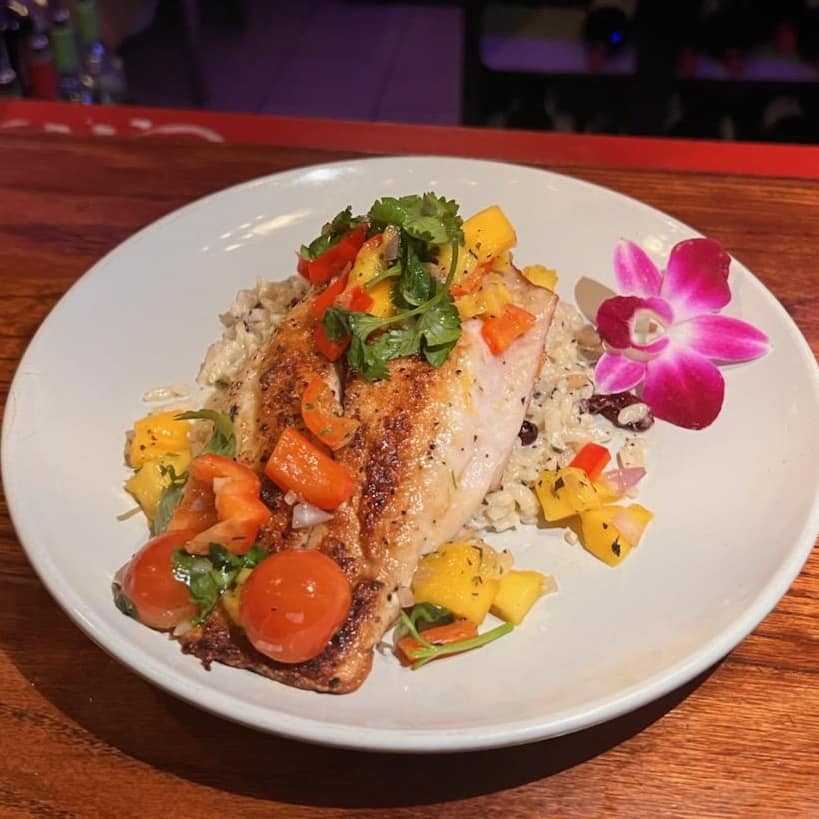 Enjoy the Meatball Café for their homemade Italian meals, with a fun family environment either indoors or relaxing in the breeze at their outdoor tables on a pet-friendly patio.
They offer good wines, pizza, vegetarian, vegan and gluten free friendly, entrees and of course they include all the traditional Italian favorites as well as clams or scallops w/ linguine, lobster ravioli, calamari, eggplant parmesan, calamari, meatballs, panini, steak, red snapper.
Desserts include gelato and cannoli – what's not to love?
Enjoy their wide array of wines and drinks at their full bar, including their house special Hurricane, and even a Happy Hour.
Open Saturday – Wednesday, 11am-9pm, Thursday – Friday, 11am-10pm.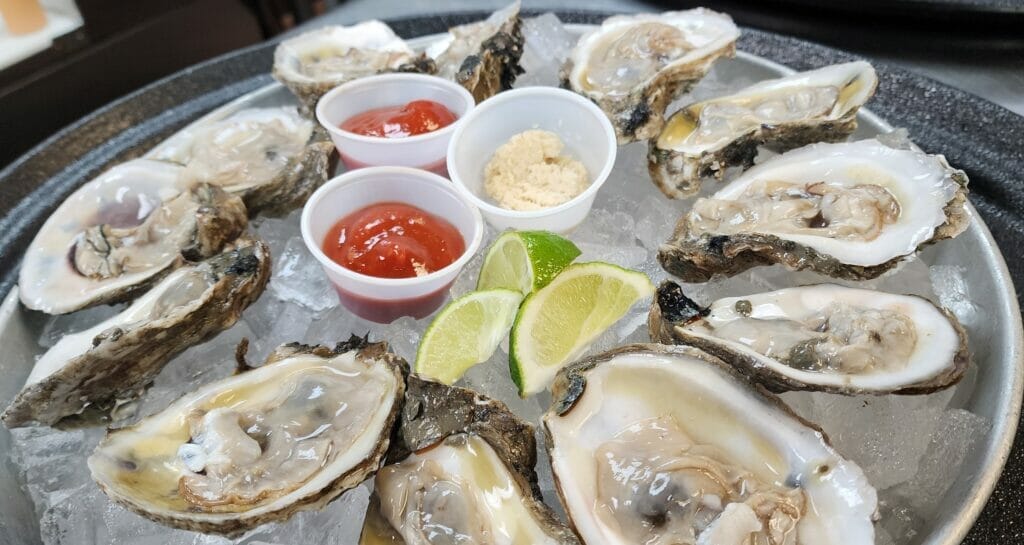 Want to chill on the waterfront enjoying Cajun style food that doesn't settle on quality?
This original family-owned former bait stand, transformed in 2003 into a restaurant known for the "world's best fried shrimp", is a "best of Texas" awarded seafood restaurant.
It still serves Gulf Coast staples, like peel-and-eat shrimp, seafood tacos, po' boys and, of course, baskets filled with heaps of fried shrimp, fish, jumbo shrimp, seafood botanas, oysters on the half shell, and chicken.
Specials on Margarita's – take advantage!
Open daily, 11am-8pm.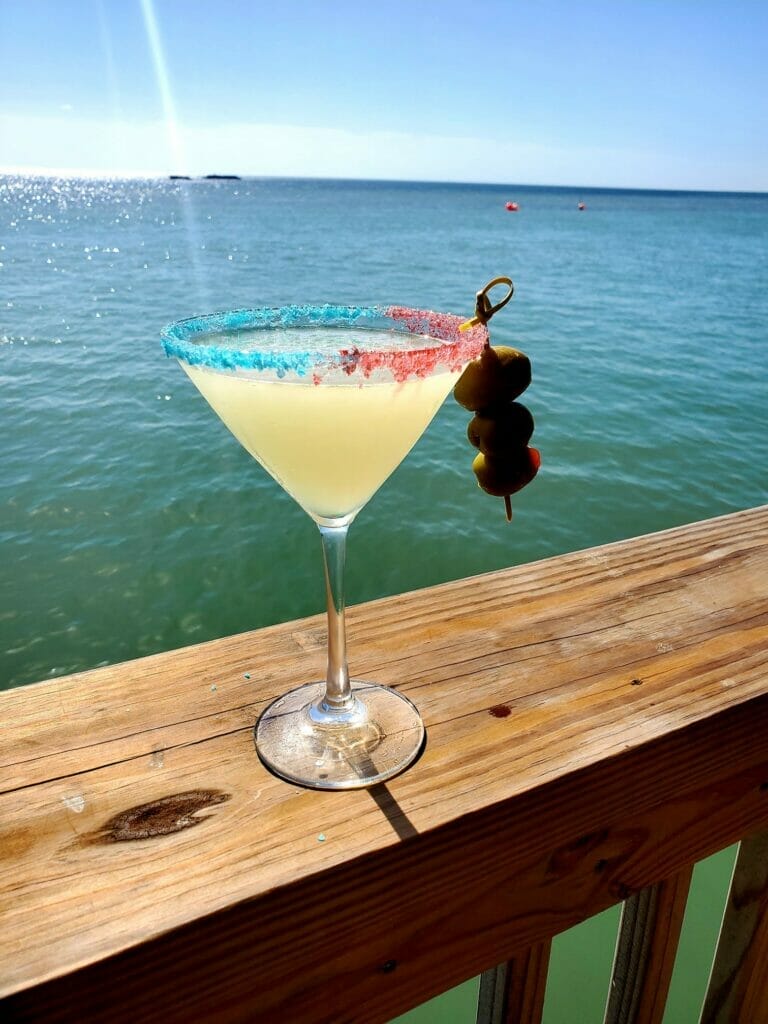 Another of the Salazar family's restaurants, Alfonso, better known as "Dirty Al", together with his 3 sons have 7 restaurants on the island and across the valley, specializing in the best Gulf Seafood.
Liam's is an upscale waterfront restaurant overlooking the bay.
There is a patio with outdoor seating as well, and gorgeous sunset views.
Check out the restaurant's take on lobster bisque, red snapper Rockefeller, crab stuffed mushrooms, duck, steaks, lamb, pasta, oysters and more. Dessert specialties include crème brûlée and their chocolate bomb.
This is a great space for an adult evening out, and reservations are recommended.
Dinner only, opens at 5pm. Hours Sunday – Wednesday, 5-9pm, Friday and Saturday, 5-10pm.
Unpretentious, affordable, and authentic Mexican food, with enchiladas, tacos, fajitas, Tex-Mex options, Tortas and more – this is one of the best places to eat in South Padre Island.
They'll also cook any fish you catch for a reasonable price that includes some sides to go with it!
Guests especially love the blackened fish tacos and large portion sizes and well as the great pricing, and it's a local fan favorite.
Hours 11am-8pm, closed Sundays.
With a varied menu and a logo that says "Handcrafting Beer and Feeding Faces since 1995", you won't go wrong stopping in for both here.
There is both indoor dining and seating on an outdoor balcony, and a M-F Happy Hour 2-6pm.
House favorites are their tri-tip, ribs, Cajun meatloaf, fish and chips and more.
Open daily at 11:30am.
13. Louie's Backyard – Bayside Dining & Entertainment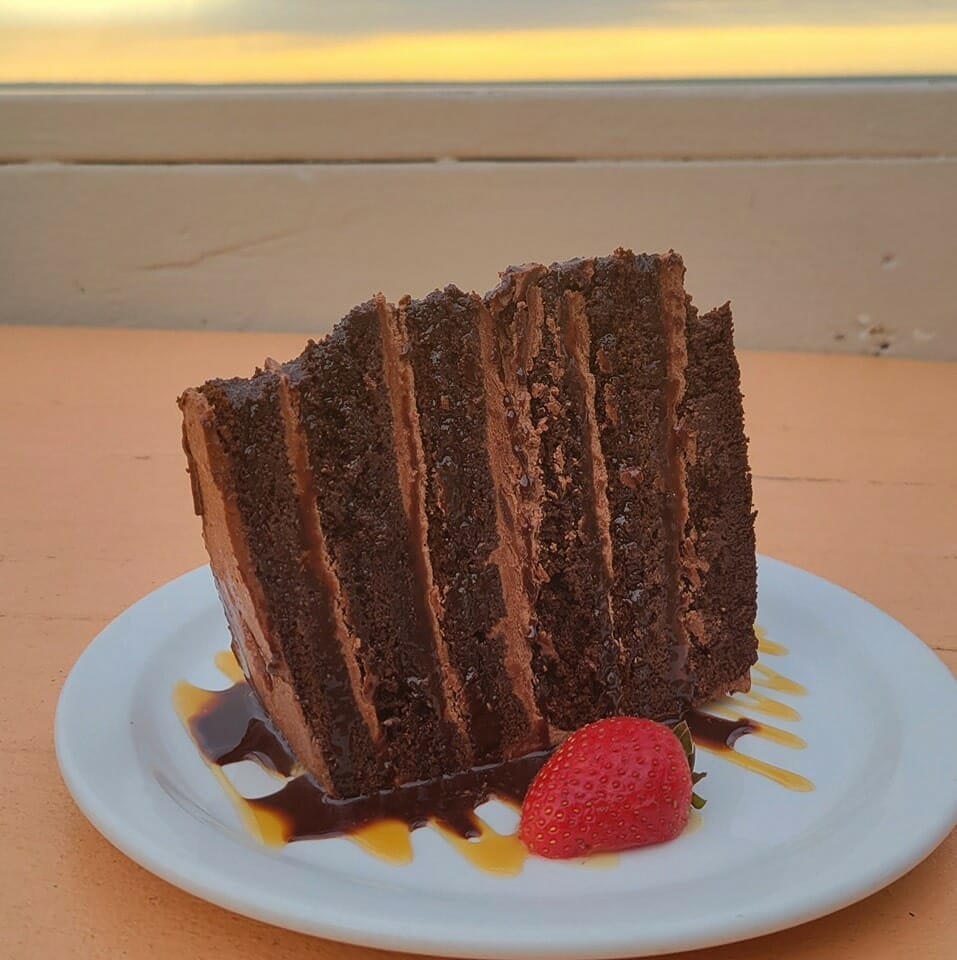 Louie's Backyard has you covered with an air-conditioned dining room as well as outdoor seating on their bayfront patio for a beautiful view when the weather is right (as it often is in South Padre Island!).
If you're into your sports, you'll enjoy the large sports bar featuring plenty of games, and there's also late night activities with a dance floor, karaoke nights, and lots more between 11:30am and 2am!
The downstairs dining area has an extensive menu and features their famous all-you-can-eat Prime Rib & Seafood Buffet, entrees like surf & turf, steaks, seafood, and pastas that all include a full salad bar, a kid's menu and Early Bird Specials that also include the salad bar, Signature cocktails and desserts that include the "Death by Chocolate Cake".
The upstairs sports bar has its own menu with late night hours of sandwiches, burgers, starters and salads, baskets, tacos, wraps and big plates as well as desserts, nightly specials and a happy hour.
Open daily, 11:30am-2am.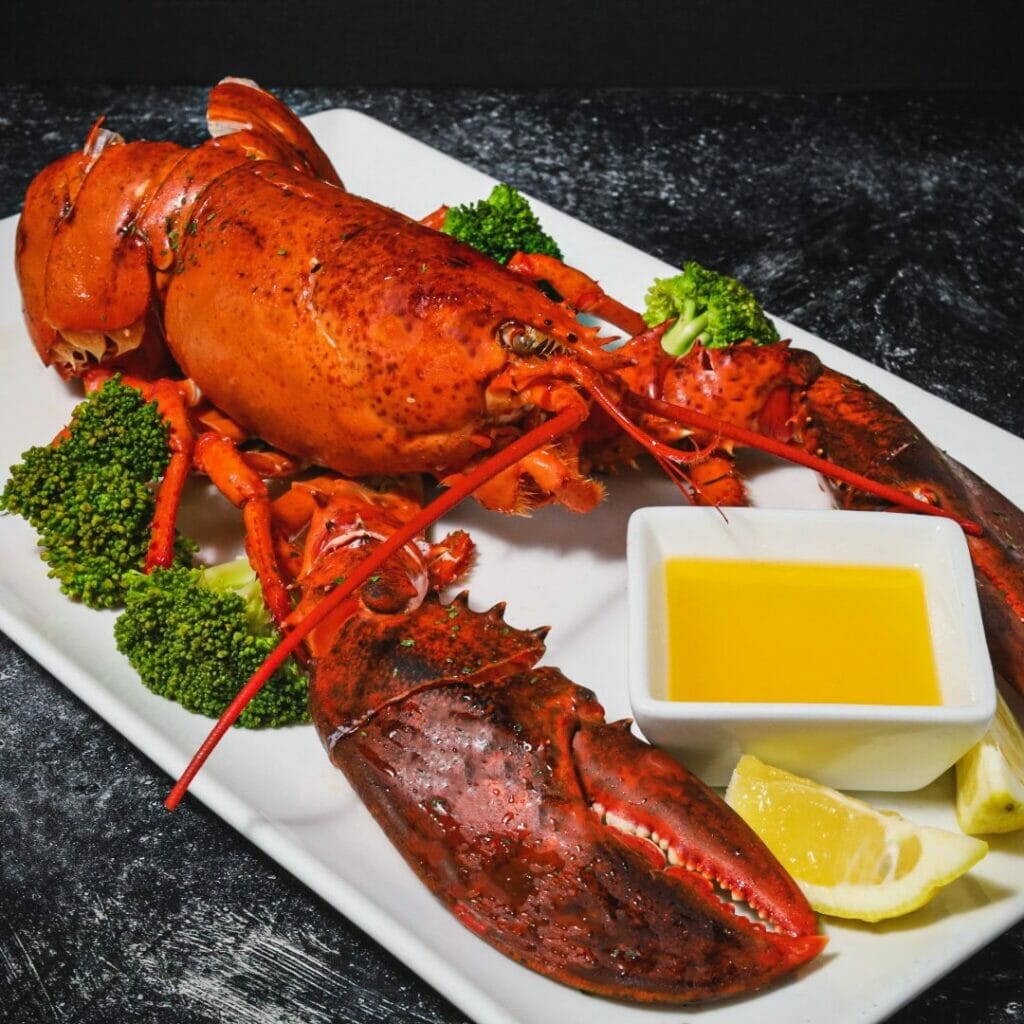 Open for over 34 years, the menu is comprised of local seafood caught directly from the Gulf, changing often based on what is in season, with specialties such as red snapper, grilled steak, shrimp scampi, fresh fish, crab legs and pasta dishes, delicious desserts and more along with an extensive wine list and full bar.
They are open for dinner only from 4:30-9pm so make this your special night out on the island.
With an upscale marina and pier view, they require attire to match, ensuring you have a quiet and elegant adult's night out.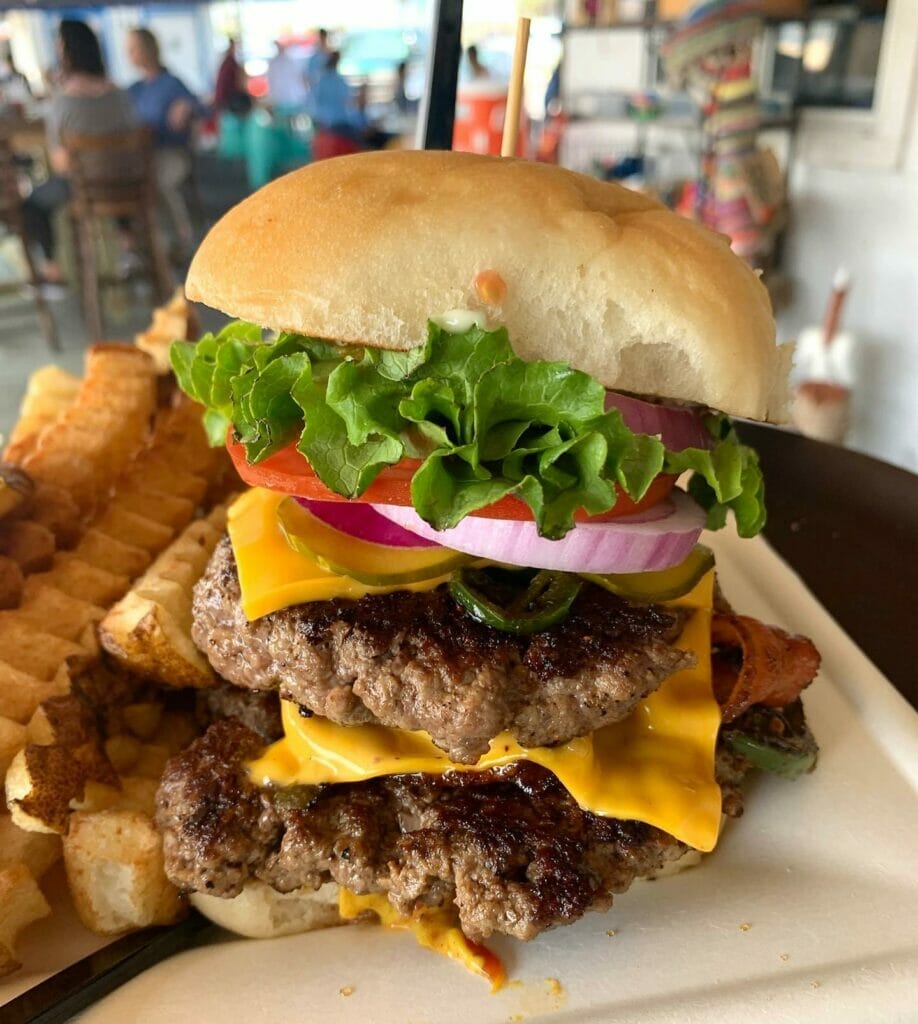 A dockside casual spot with outdoor seating and open from 11am-6:30pm (8pm on Saturdays and closed on Mondays) with signature blackened Mahi Mahi sandwich, burgers, seafood tacos, giant hand-cut fries, frozen drinks, and house-made specials.
This little counter service location gets all positives!
16. Blackbeard's Restaurant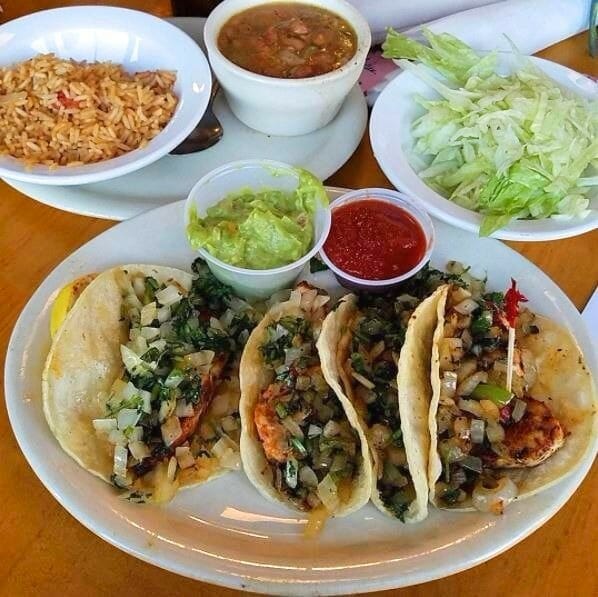 Want a casual location with awesome food, the "best margaritas on the island" and great beer and wine?
Blackbeard's it is!
The menu is American and fresh seafood, with great starters, and chicken, oysters, crab cakes, shrimp, seafood platters, signature steaks, burgers, sandwiches and more, along with daily specials.
Family friendly, indoor and outdoor seating, open 11:30am-9pm, closed on Tuesday.
17. Josephine's Kitchen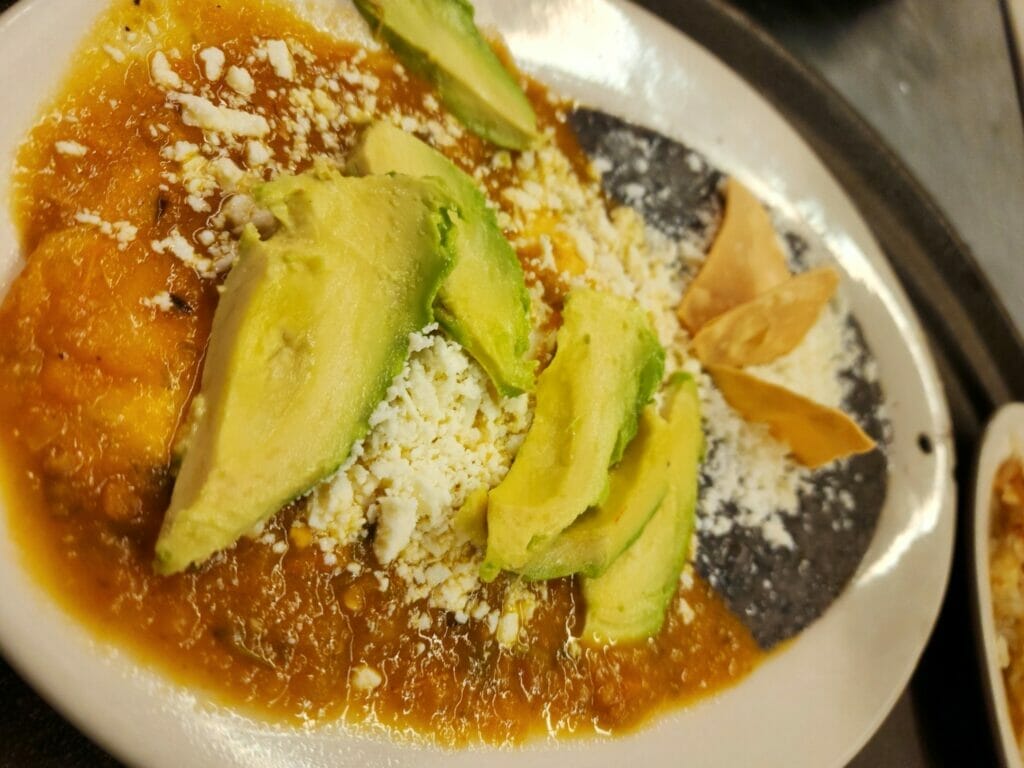 Offering breakfast, brunch and lunch daily from 7:30am-1:30pm, they're known for their large portions where everything is prepared fresh daily with no shortcuts!
Dig into favorites like their Croissant Benedict, Chorizo gravy and biscuits, Chicken and Waffles, Crepe Mussette, Omelets, and more for breakfast or brunch, as well as their Monte Christo, Primo Smash Burger, the Cubano roasted pork sandwich for lunch, and their coffee and mimosa drinks.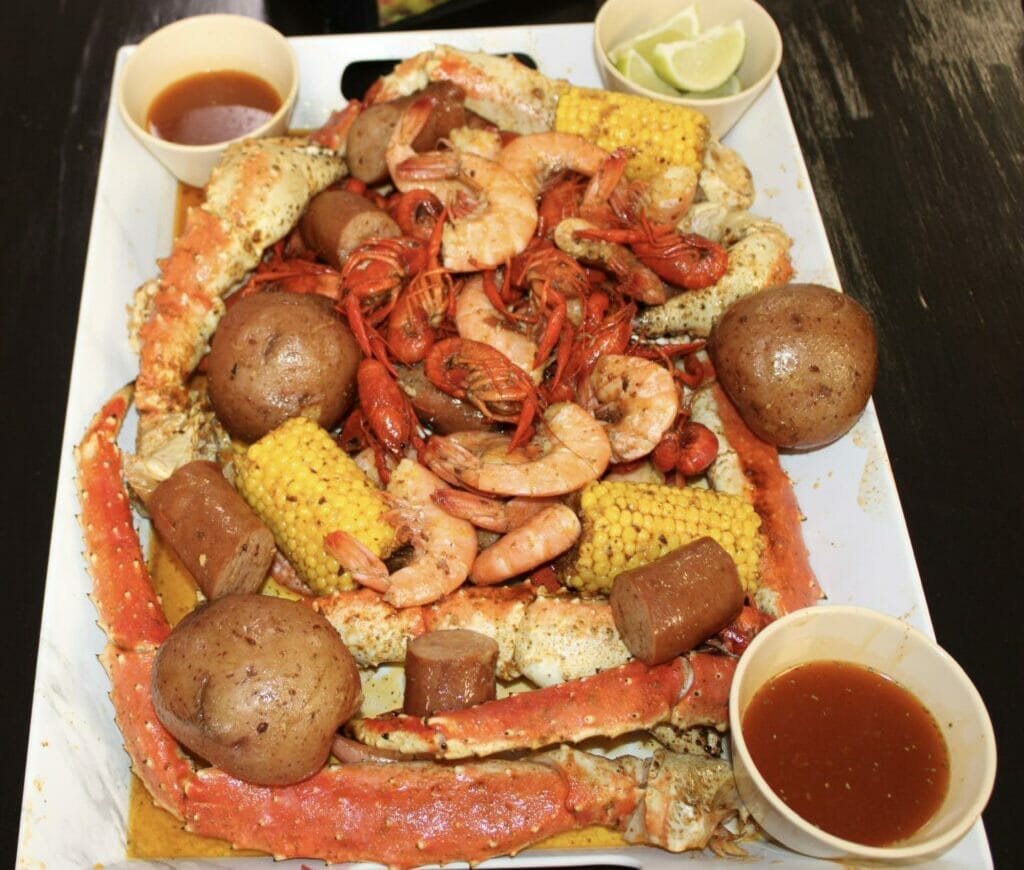 Open Monday – Thursday, 9am-8pm, Friday – Saturday, 9am-9pm, and Sunday, 9am-8:30pm, Los Tortugo's is both a market and a casual eatery with very affordable pricing.
Seating available inside or on a covered patio, so no matter the weather (or temperature), you can fit a visit into your day.
Their popular dishes include their fish or shrimp tacos, crab cakes, red snapper, oysters on the half shell or fried, blackened fish, fish or shrimp ceviche, seafood soup, fried calamari, poor boys and more.
Try their platters for a variety of options if you want to sample a lot at once.
They'll also prepare any fish you have caught!
19. Blue Marlin Supermarket
Visitors often find a need to shop in for necessary groceries for do-it-yourself meals and snacks.
The Blue Marlin is the only full-service market on the island; no frills but carries all the basics you'll need!
Map of the Top Places to Eat in South Padre Island, Texas
Psst – want more restaurant recommendations in Texas? Check out our other guides!