Farmhouse shopping. Old school antiqueing. Friendly service in the heart of Texas.
Waco, Texas, is not just the home of Chip and Joanna Gaines' real estate empire, though they have contributed to the city in meaningful ways with their renovations and the famous "Magnolia Silos" complex featuring shopping, eateries, and family hang-out space.
No, Waco is way more than that, a place in central Texas that has everything from incredible boutique shopping to the best sweet tea around to residents who will make you feel like you've been friends for years.
Waco also has some of the best restaurants Texas has to offer and considered one of the best places to live in Texas!
In this guide on the best things to do in Waco, we'll cover everything from the kid-friendly things to do to the outdoorsy adventures to the best Waco history.
These Waco attractions are all must-dos, though you probably won't have time for them all in one weekend, so come back again if you don't have more time, or extend your trip to stay for a full week of Waco fun.
This is what to do in Waco, brought to you by people who love the charm and love for Texas that can be found around every corner here.
GET A

FREE

TEXAS GUIDEBOOK WITH LOCAL TIPS!
With 71 pages of helpful travel tips and the "best of" Texas lists, this is your ad-free key to your Texas trip.
Hey! Want more awesome Texas guides? Check these out!
How to get around Waco
Like most of Texas, the best way to get around Waco is to explore on your own by car!
If you're visiting and need to rent a car, we highly recommend Discover Cars where they find you the best car rental deals from all of the competitors (has saved us so much money!).
Where to stay in Waco
From renovated VRBOS to boutique hotels, here are the best places to stay in Waco on every budget!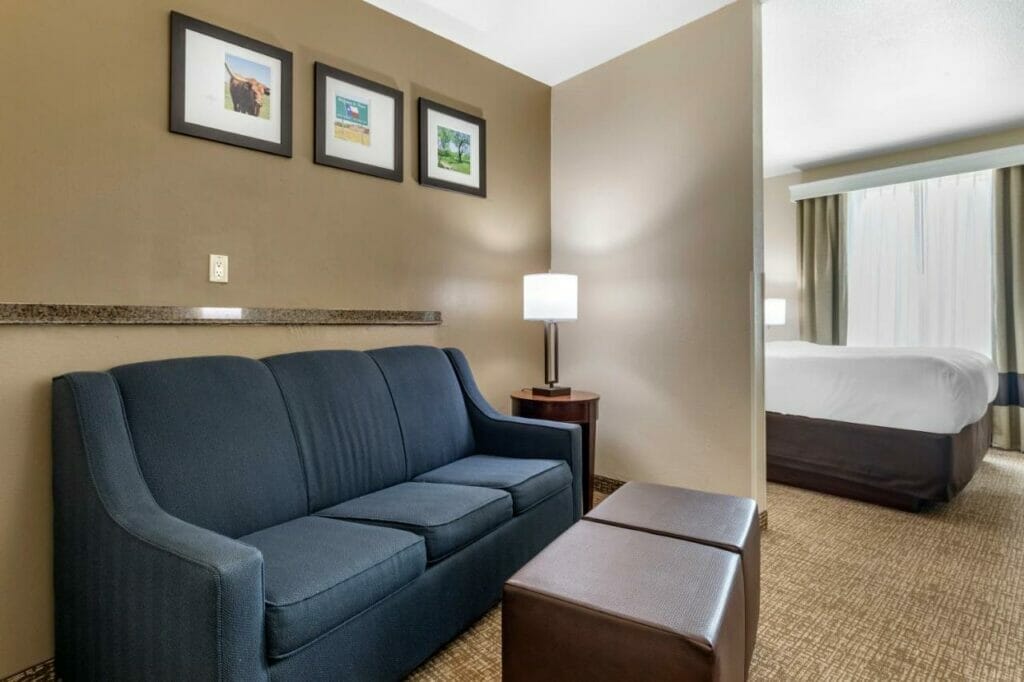 ($) Comfort Suites Waco North – this comfy hotel will put you right next to Baylor University, with amenities including free WiFi, and indoor pool, and a free hot breakfast. Pets are allowed if you've got Fido with you, and because they're suites, you can fit a family of 4-6 more comfortably than a hotel. Click here to check prices and read reviews.
($$) Aloft Waco – this mid-range hotel is super funky, has the perfect vibe for couples, teens, and college students, and the beds are some of the best you'll ever sleep in. Unwind at the bar when you get back from your day of sightseeing or sit by the outdoor fireplace in the cooler months. Click here to check prices and read reviews.
($$$) Pivovar Hotel – with a four-star rating and a location right next to Magnolia Market, this boutique downtown Waco hotel is perfect for a girl's getaway or special trip. Relax in the handcrafted furniture or spend your time in the hotel restaurant for food that's out-of-this-world. Click here to check prices and read review.
Vacation homes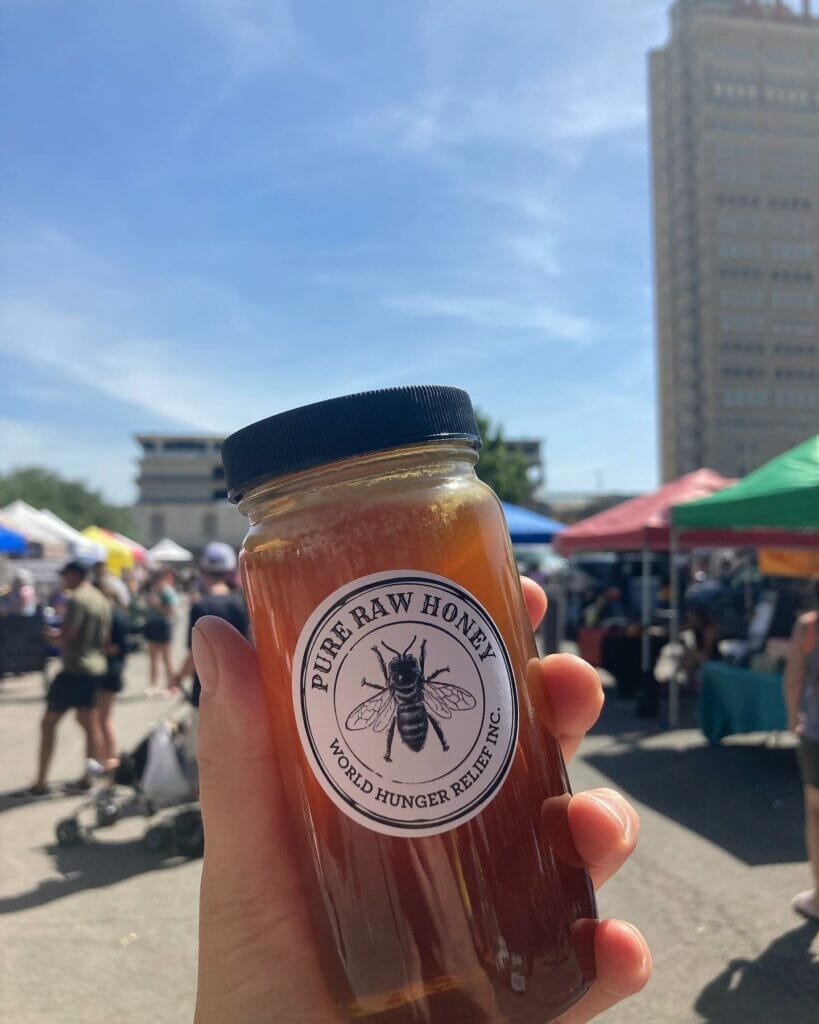 Want something fun to do in Waco on a Saturday morning?
Head to the Waco Downtown Farmer's Market, which has been going for over 11 years!
Here, you'll find food trucks, local vendors selling crafts, fresh produce, plants, and more.
You'll find it at South University Parks Drive, and it really brings out the community each and every Saturday to hang around, support local businesses and get to know each other in the Texas sun.
It also runs on a Tuesday afternoon seasonally in case you want to come back for more!
Don't forget your walking shoes and your reusable bag to bring home all of your goodies!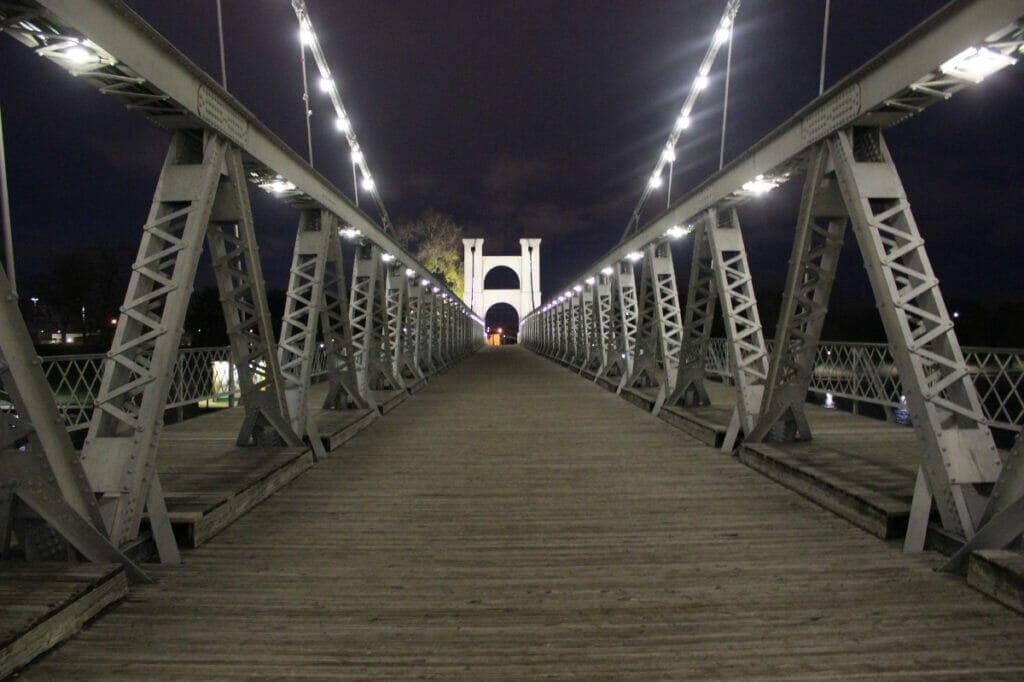 Built in 1870, the Waco Suspension Bridge is a true site to behold, and you don't even have to worry about cars as it's only open to foot traffic.
Spend your time meandering across and learn a little bit about its history!
As you walk across, you'll cross the Brazos River, which used to be a much more dangerous affair as it had to be done by ferry instead of bridge.
While it wasn't easy to build the bridge, thanks to the nearest resources being hundreds of miles away, it was eventually completed and was actually the first major suspension bridge in Texas.
It's been foot-traffic only since 1971, almost 100 years after it was built, and there are newer bridges today that keep the city moving.
However, it still stands as a tribute to the first bridge that really put Waco on the map and let it flourish the way it did.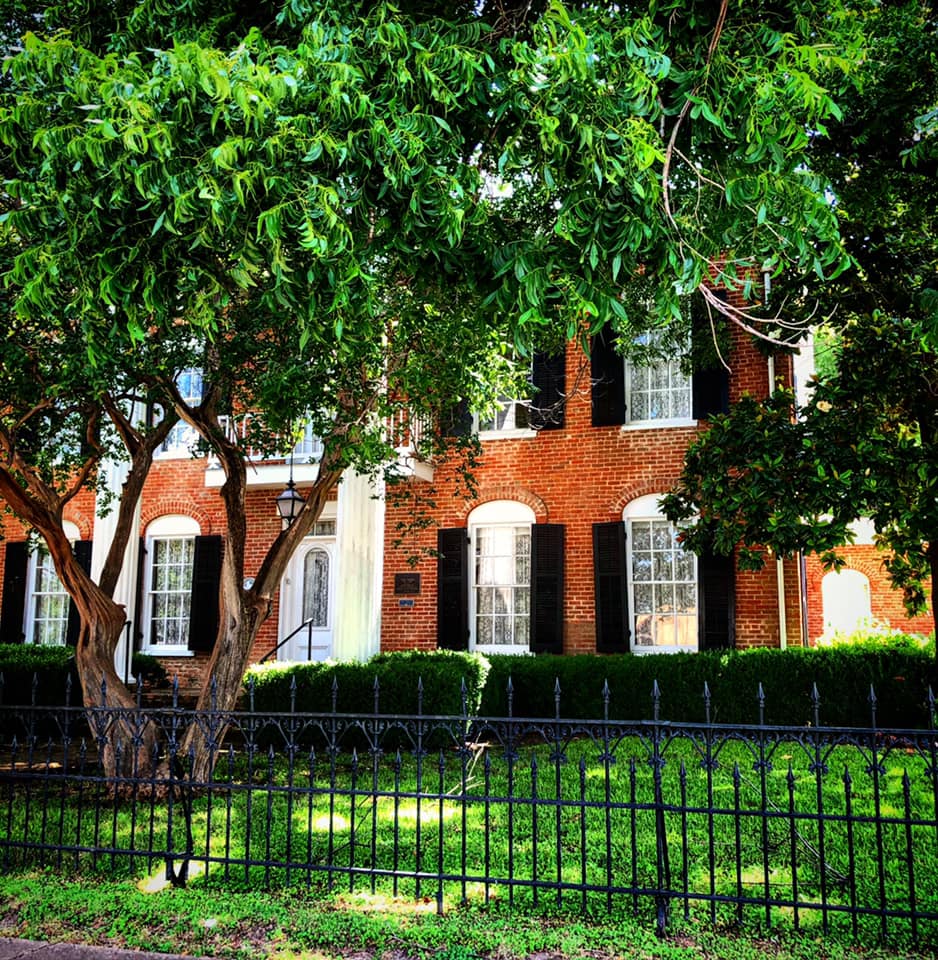 The Fort House was one of the most historic homes in Waco, built by a man named William Fort who moved to the town from Alabama.
It stands out for its style – Greek Revival – and you'll notice that there are columns out front, as well as cypress shutters.
It's been passed through different hands over the year and had different additions and changes, but it was put on the National Register of Historic Places in 1970!
For years, it was a museum for Waco visitors to learn about the Fort family and the history of Waco, but it has now been purchased by Chip and Joanna Gaines!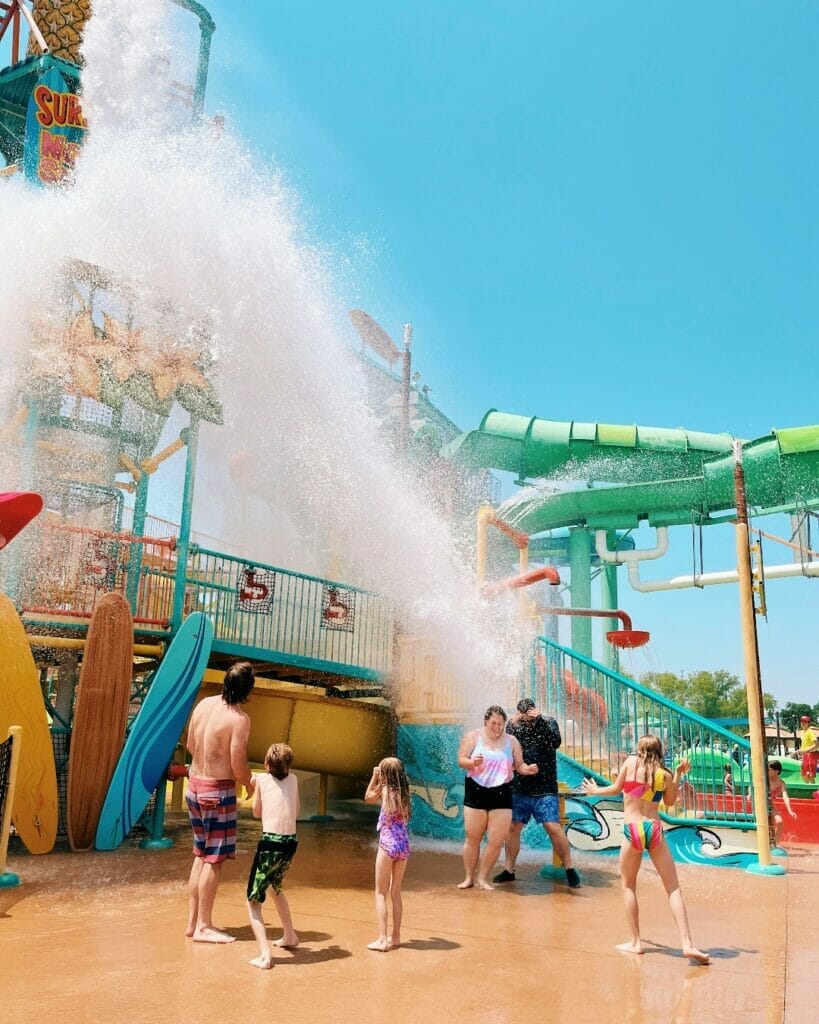 In the hot summer months in Waco, there's nothing better than a water park.
Kids love them, parents love them, and Hawaiian Falls loves visitors to its 10 acres of water attractions.
It's one of the best water parks in Texas and you can pack so much fun into a single day.
Want some thrills?
Stare down at the 65-foot slides, Monsoon and Typhoon, and then hold your breath as you plunge your way down.
If you want to race family and friends, grab a mat and head to the Pineapple Express.
Little toddlers can hang out in Keiki Kove which has a child-friendly lazy river and some slides perfect for their age group, and the whole family can finish the day with a relaxing journey around the Kona Kooler river.
Don't forget to pack the sunscreen!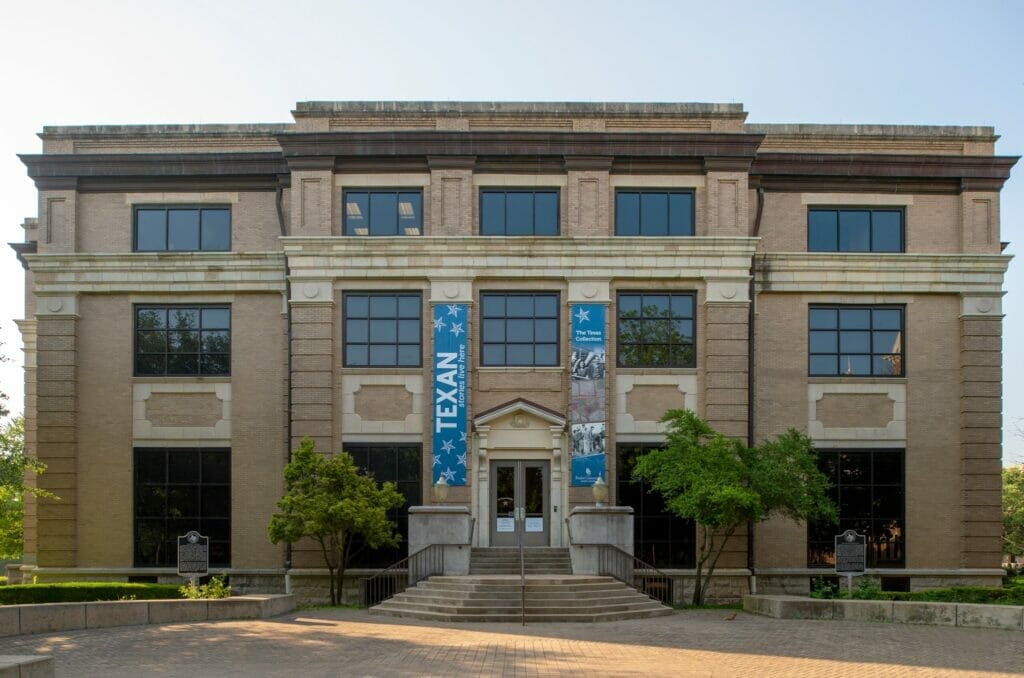 If you're a history buff, the first place you should visit in Waco is the Texas Collection.
This is an incredibly collection of documents important to Texas history, and you'll find it at the special collections library at Baylor University.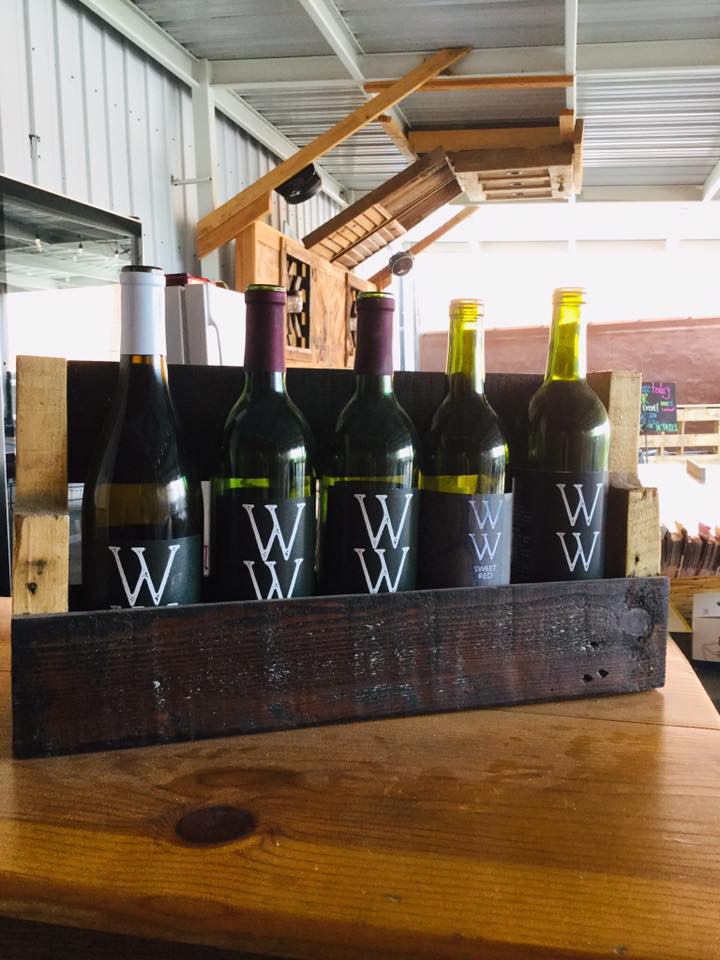 Waco isn't just a place for sightseeing, but also a hub of wineries, restaurants, and bars to hang out and relax.
One of the best for wine lovers is the Waco Winery Tasting Room.
Here, you'll find some incredible local wines, as well as a tasting room with a rooftop patio (yes please to those views!).
Enjoy the sun or the nighttime breeze and let the friendly staff help you find new wines to love.
There's also regular live music, as well as easy-to-book birthday party and celebration events if you want to rent out the space to really take the time to celebrate with friends and family.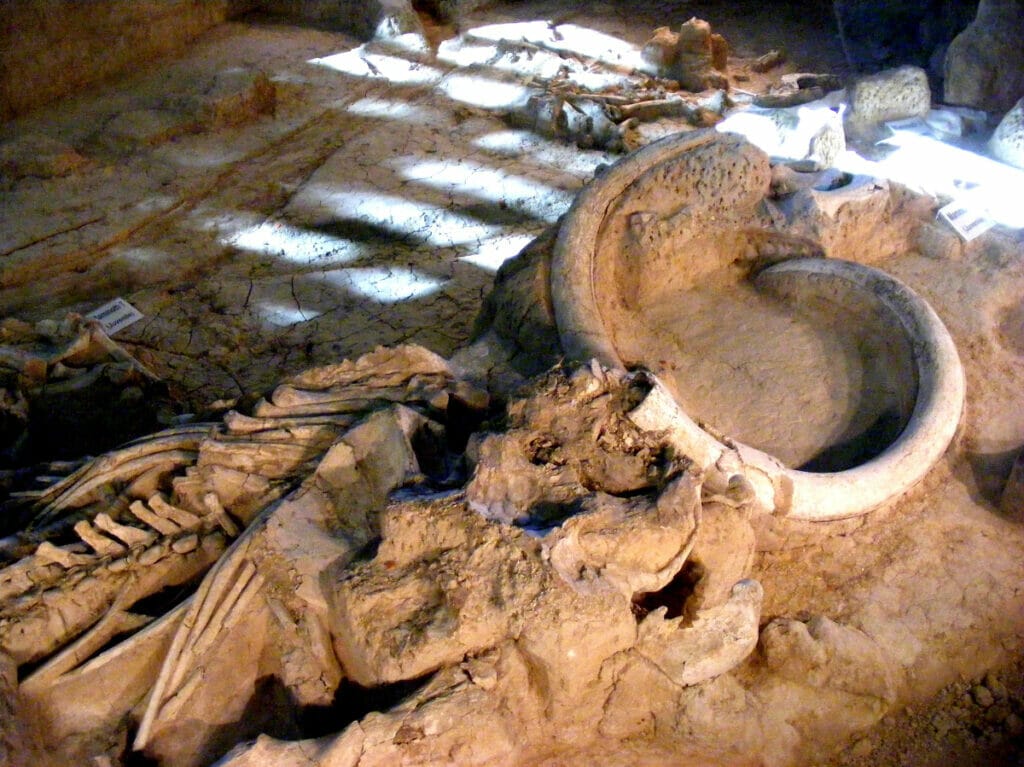 If you want to get deep in the heart of Waco history, you need to head to the Waco Mammoth National Monument.
The history here goes allllll the way back to 67,000 years ago, when it's likely that a flood took out a herd of mammoths near the river.
These fossils were discovered in 1978 by two men named Paul Barron and Eddie Bufkin who were actually looking for other fossils.
Baylor University helped to uncover and classify the fossils, and today they have been kept as part of the paleontological site.
The mammoth site can be visited 7 days a week, but is only accessible by guided tour as obviously these fossils are incredibly important and need to be preserved and displayed appropriately.
There's a picnic area if you want to eat some lunch before or after your tour, and this is a fun thing to do in Waco with kids!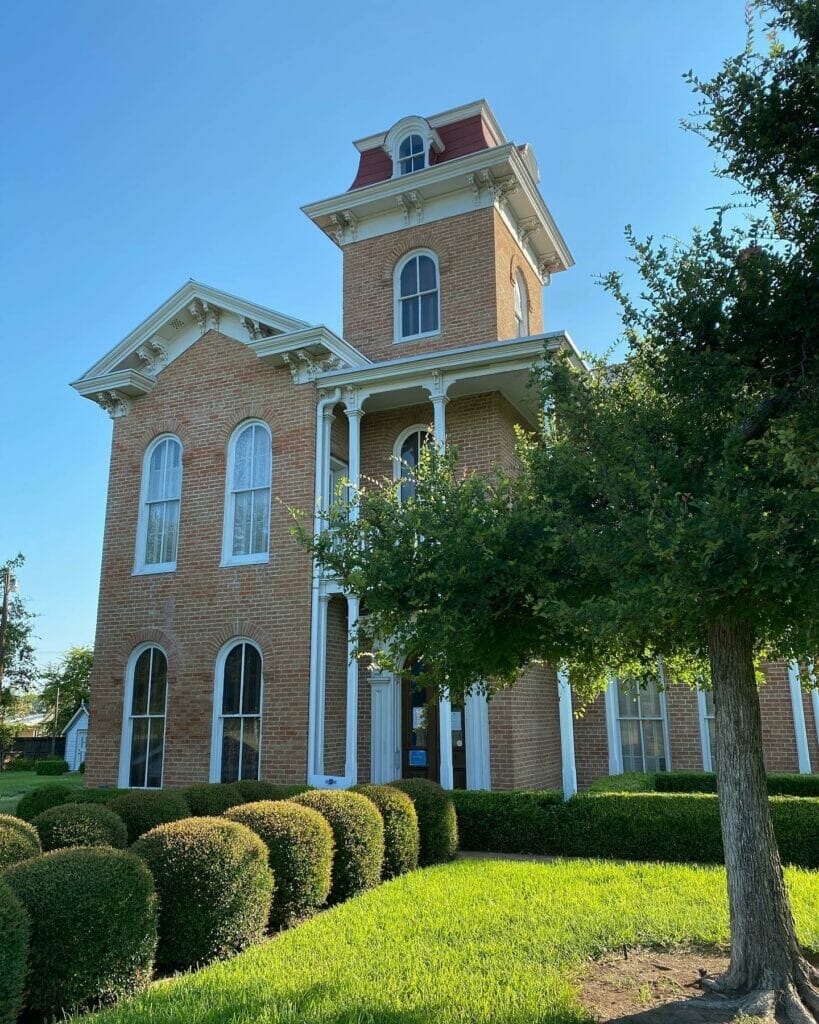 A group of volunteers established the Historic Waco Foundation in 1967 and help to teach future generations about the history of the area through their guided tours of different historic homes.
Among these are the McCulloch House, the Earle-Napier-Kinnard House and the East Terrace House.
They've taken great care to preserve original furniture and objects and to use these homes as teaching tools while maintaining their history.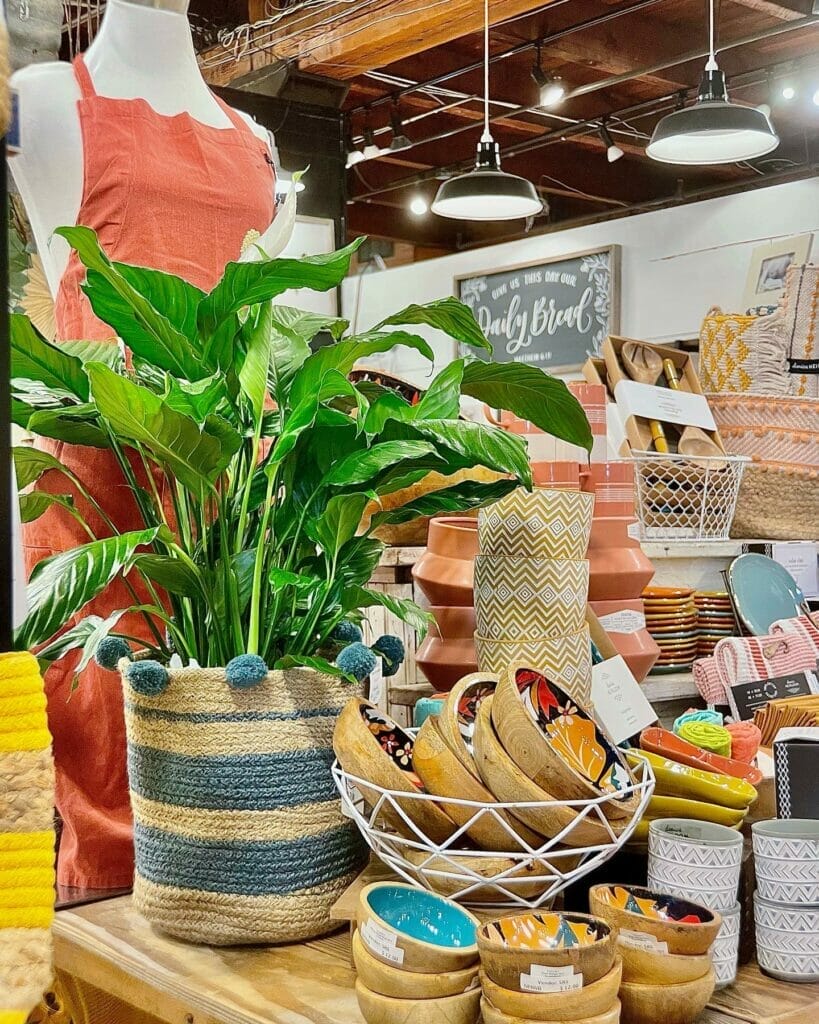 If you want a shopping experience like no other, head to Spice Village in Downtown Waco!
It's not far from Magnolia Market and it's a treasure trove of boutique shops with everything from T-shirts to cat toys to home decor on sale.
It's colorful, funky, perfect for finding gifts, and has a ton of Texas-themed products as well.
This is the kind of place you go to browse and then come out with 8 things you didn't know you needed, which we're all for.
As mentioned previously, the McCulloch House Museum is owned by the Historic Waco Foundation and acts as a glimpse into Waco's past.
The house's origins date back to 1866, when it was owned by a man named Josiah Caldwell who was a Waco physician.
There, he lived with his wife and five children, and today, the house is kept in as authentic a condition as possible to show what it would have been like to be part of Waco's social scene back then.
Family artifacts and heirlooms are placed around the house, and you can see it all by guided tour.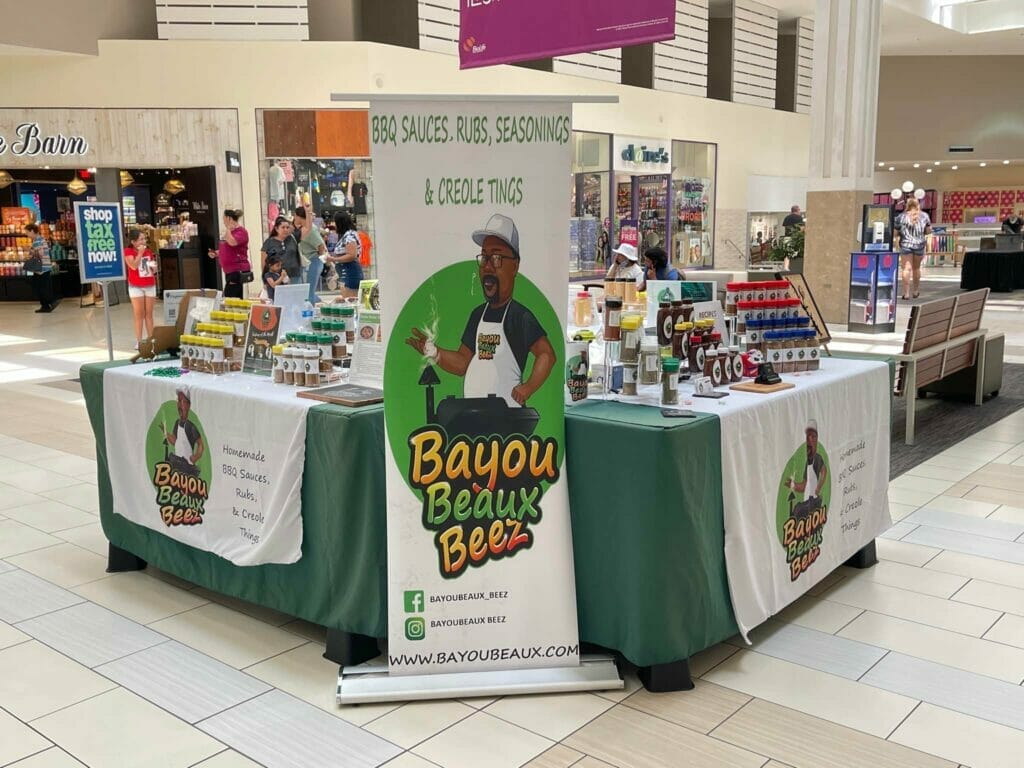 Richland Mall is one of the best malls in the area, featuring all of the classic mall stores like Claire's and Dick's Sporting Goods.
It's got your standard Auntie Anne's and food court and air-conditioning, which means it's the perfect place to walk around and kill some time or to spend hours as a teen, feeling that "freedom" without parents!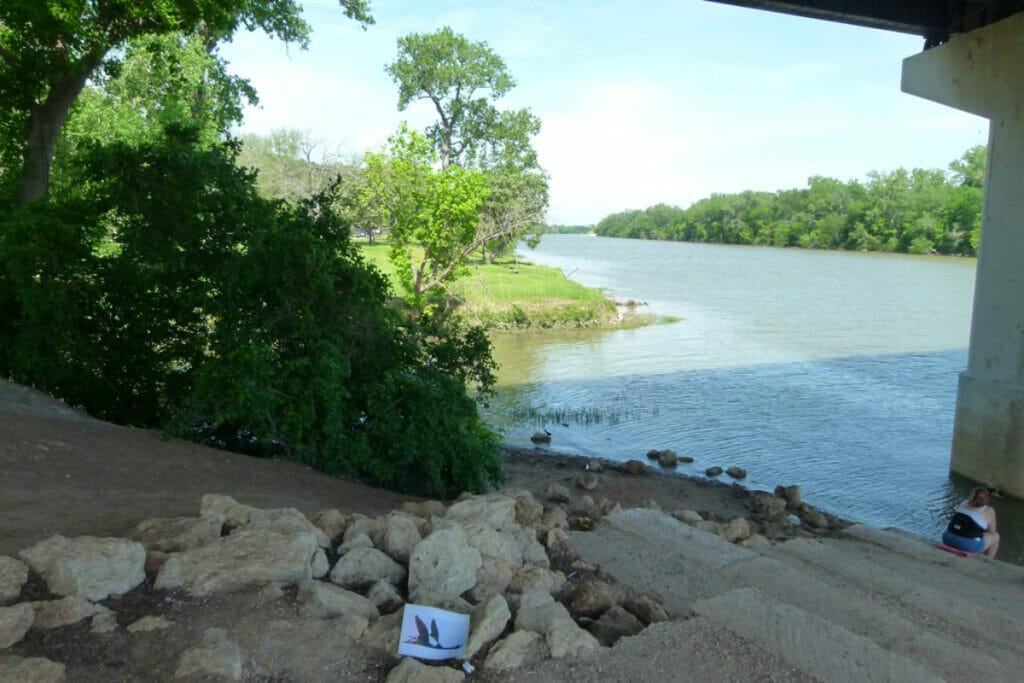 One of the best things to do in Waco outdoors is to go to Cameron Park!
If you're thinking of a small local park, then think again, as it's one of the biggest parks in Texas.
Walk along the trail systems, weaving in and out of the landscapes, or take the kids to the playground and splashpads for an afternoon of fun.
There are also natural scenery like cliffs, two flowing rivers, and lots of trees dotted about (pro tip: sit under one of them for some shade while you eat a picnic!)
It's also home to the zoo!
For one of the best views of Waco, head to Circle Point within the park.
To get your steps in (but really), walk the staircase called Jacob's Ladder that has 100 steps to the stop.
There's 400 acres to explore, so get your sunscreen and walking shoes on and let's get going.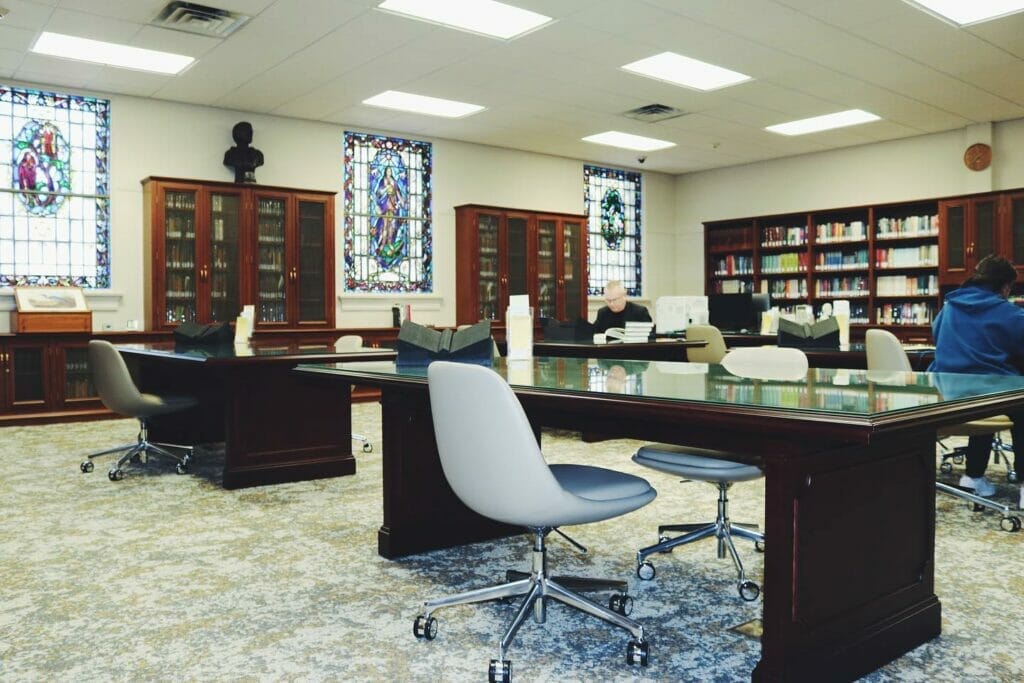 Literature lovers, listen up.
The Armstrong Browning Library is the go-to place in Waco if you're familiar with famous names in literature, as it houses the world's largest collection of Browning material.
"Browning," of course, refers to the last names of Victorian poets Roberet and Elizabeth Barrett Browning.
Wander through the collections of rare art pieces, and marvel at the beauty of the beautiful itself with an Italian renaissance style.
It's totally free (yay!) and the museum is open from Monday to Saturday.
14. Go Antiquing around Waco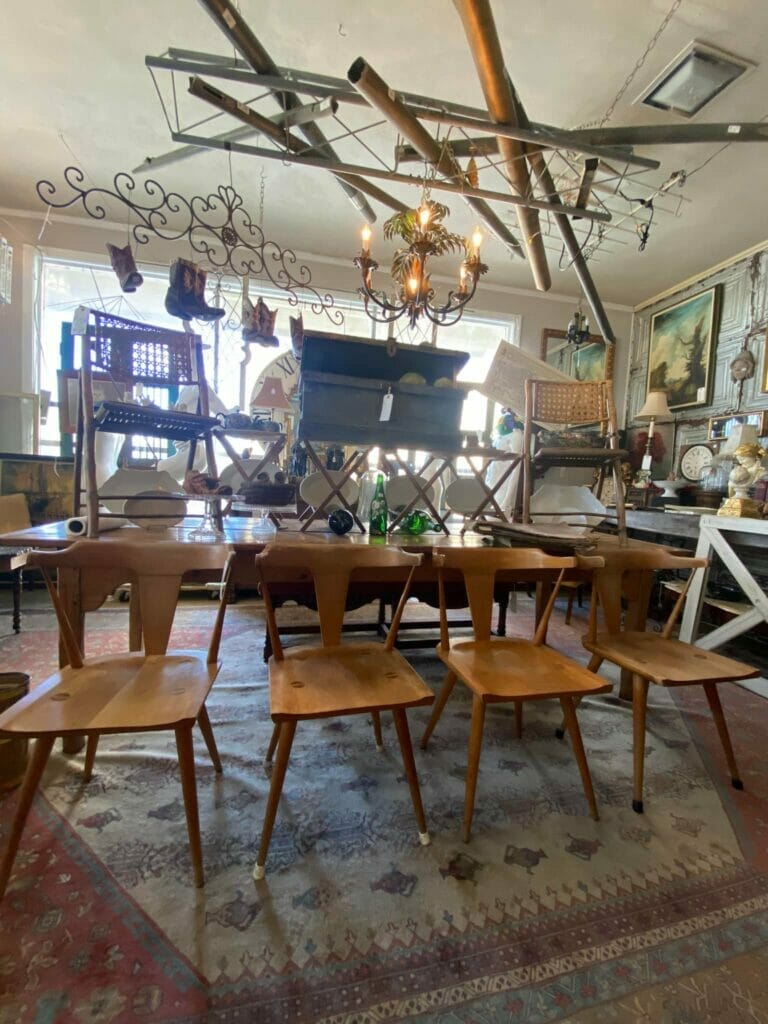 If you love antiquing, then there's no doubt you'll love Waco.
There are incredibly popular antique stores including Laverty's Antiques Furnishings, Savage Finds Antiques & Oddities on 6th Street, and LaSalle Shoppes on La Salle Avenue, but you can also find others throughout the city.
See if you can find the perfect antique for your home or office, or just keep your wallet stashed away and browse all of the historic goods.
It's also a great way to see the city as you go antique store to antique store!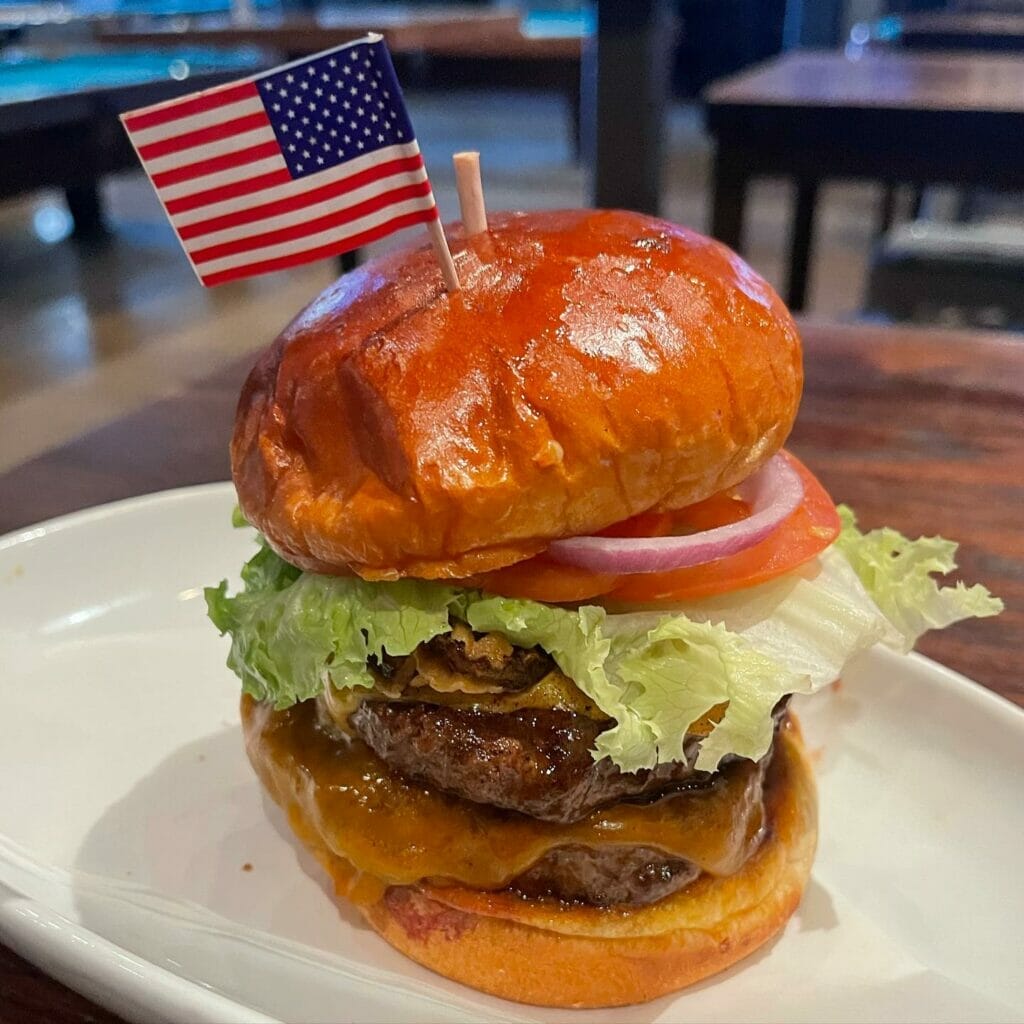 There's nothing better than meeting friends and family at Cricket's Draft House and Grill.
Relax with games like shuffleboard, challenge each other to the pool tables, or just sit back and talk while digging into fantastic pub style food, burgers, fries, and more.
The dinner menu is expansive if you're there in the evening hours, and there's also a late night menu if you're just there for some drinks and a couple of snacks before calling it a night.
Locals love it, visitors love it, and you can really embrace the fun vibes and good eats here.
Every city has the "wing and beer place" and Bubba's 33 is that for Waco.
You'll feel like a true Texan as you chow down on the amazing wings, burgers, beer, and taste test other options like chicken nachos and shrimp.
They've got plenty of places to watch whatever game is on, and sports fans flock here during important games and matches to experience the friendly vibe and cheer their team on.
If you've got kids, there's a menu for them as well to suit their taste, and families are more than welcome.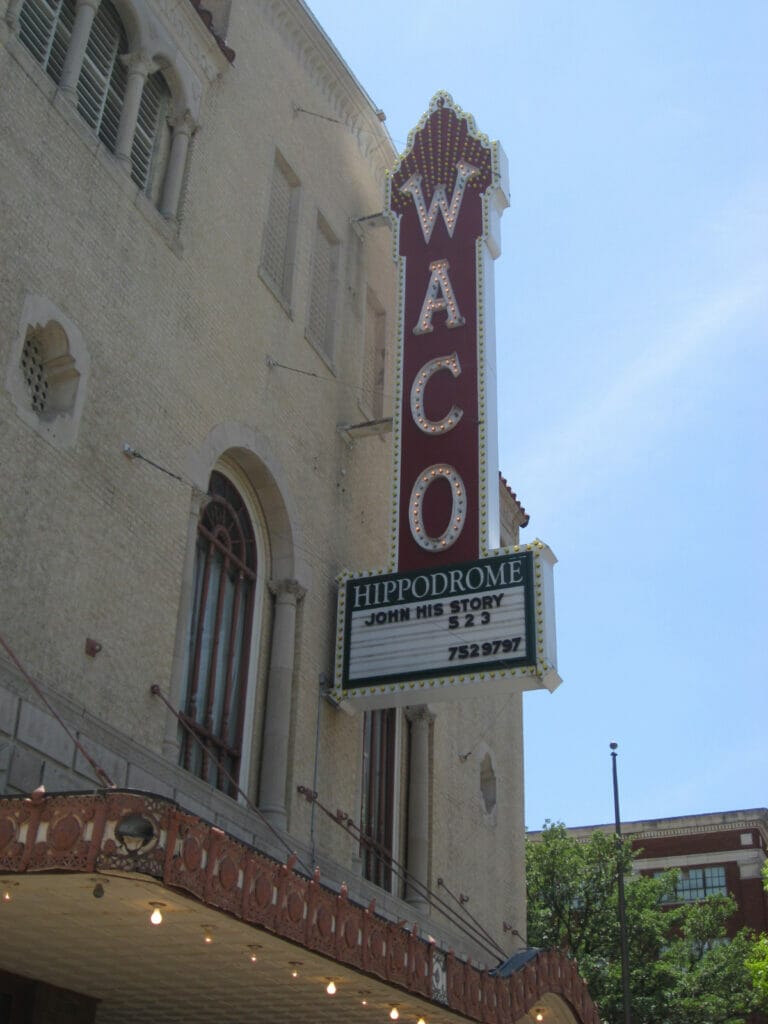 Check the schedule at the Waco Hippodrome before your visit to see if there are any shows on during your stay.
It has a live event space, as well as a movie screen, and you'll find everything from music nights to film festivals here throughout the year.
Dig into Waco's cultural venues with a visit to the Hippodrome.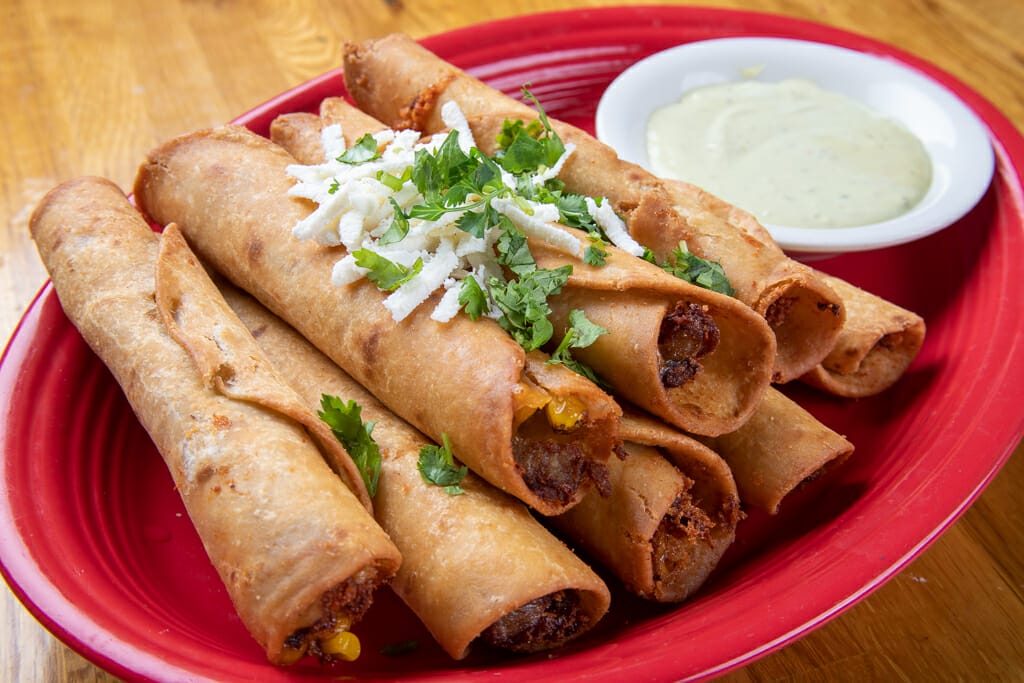 Texas and "Tex Mex" go together, like, well, they just do.
The best place for incredible Tex Mex in Waco is La Fiesta Restaurant & Cantina.
You've got the works, from enchiladas to burritos to nachos to out-of-this-world guacamole, but you've also got a fun vibe and live music.
The recipes are family-created, incredibly delicious, and served up by super friendly staff.
They serve both lunch and dinner and make sure you have a designated driver because the margaritas are some of the best around.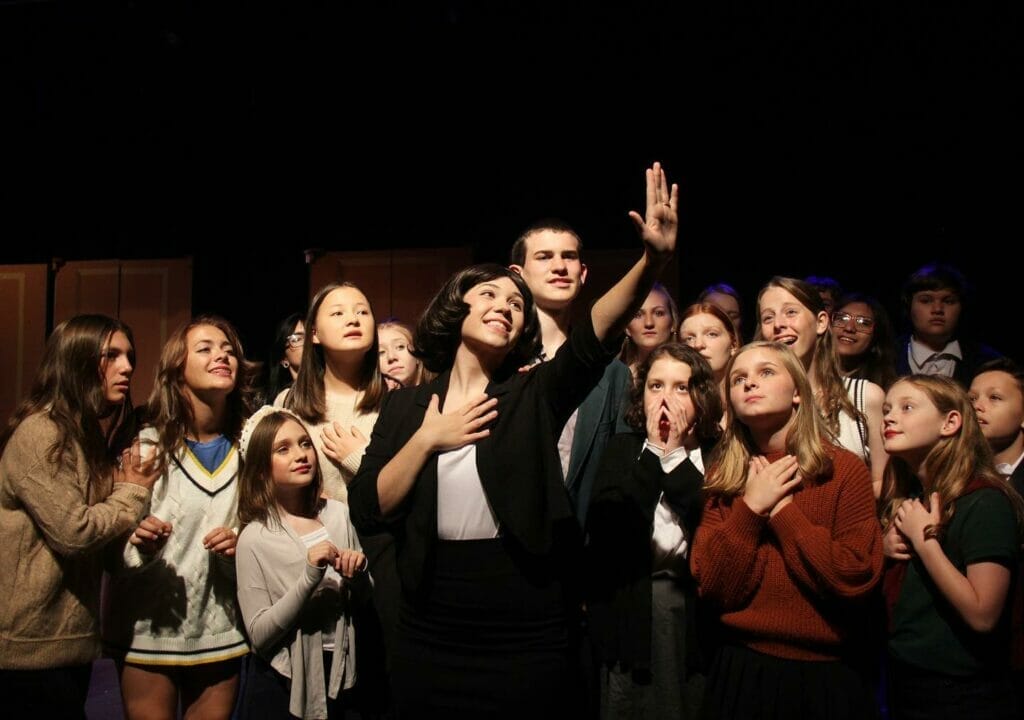 If you're wanting to see a Broadway musical or large scale production while in Waco, it's best to check out the Waco Civic Theatre.
This theatre is one of the best-designed in the entire US (seriously, it won an award for it!) and it has humble beginnings in the 1920s when it started as the Waco Little Theatre.
This is really the place that visiting productions visit, and they've hosted everything from Steel Magnolias to Newsies to the Wizard of Oz over the years.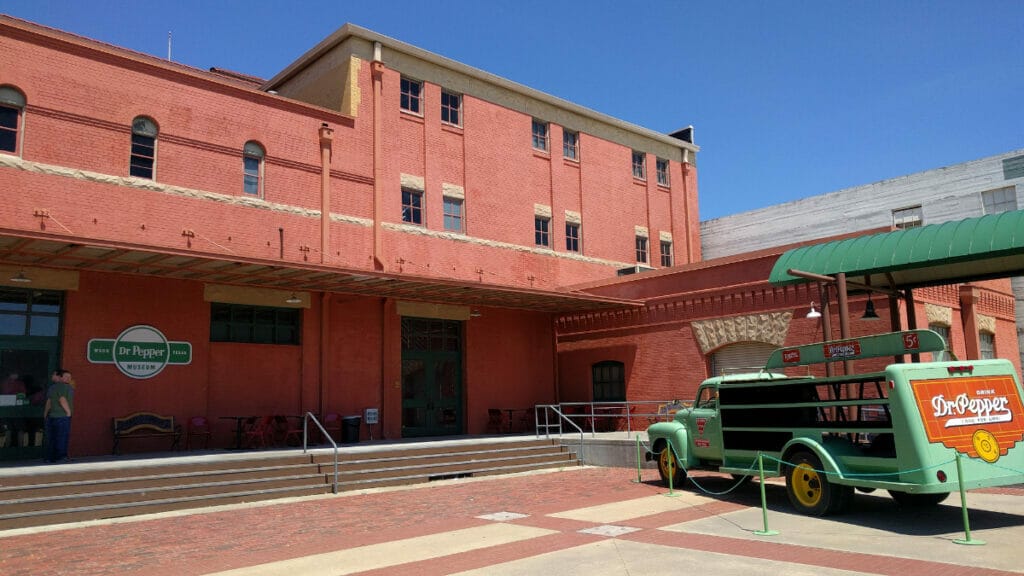 Yes, it's true, Dr. Pepper has its roots in Waco!
If you're soda fans, you'll adore this museum which tells you all about the history of the soft drink, dating back to the building that was a bottling factory for Dr. Pepper back in the day.
You'll learn about Dr. Pepper itself, as well as where it fits into the landscape of American soda history (seriously, it's a thing!).
Check out the historic toys, ads, and bottles that they've kept on hand, and if you're thirsty, you'll be happy to know that you get a Dr. Pepper drink included with your admission because, duh!
If you've got kids, put the Mayborn Museum Complex to the top of your Waco bucketlist.
From interactive exhibits to beautiful dioramas featuring Waco's culture, there's something for families with kids of all ages.
Wander around the historic village with its wood frame buildings, or stand up next to a mammoth to see just how big they really were!
There are also rooms for the little ones in the Jeanes Discovery Center where they can play pretend and learn about everything from the weather to life as a pioneer.
Want to take the boat out onto the water or challenge your friends to a game of horseshoes?
Brazos Park East is conveniently located along the Brazos River, with plenty of boat ramps if that's your style.
There's also a dedicated area for horseshoes players, so dust off your tossing skills and see who can win!
This is a great park for gorgeous views, and you may come across events like food and drink festivals or fun runs as it plays host to a lot of different activities throughout the year.
23. Go Horseback Riding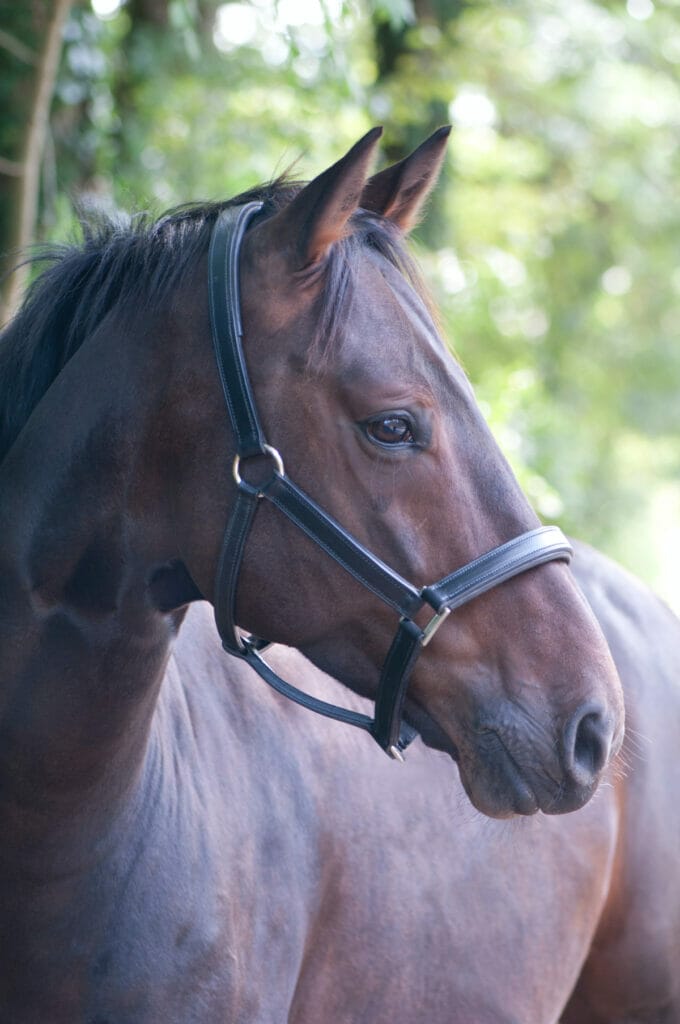 You have to travel just a smidge out of Waco to visit Woodway, where you'll find Woodway Park on Lake Waco.
There are horseback riding trails, as well as running trails to help you get your steps in.
Wander around the lake or pack a picnic and take in the views.
There's plenty of open space to run and burn off some energy, as well as some covered pavilions in case the weather changes.
There's even disc golf nearby if you've got your frisbee with you!
24. Let Waco Tours take you around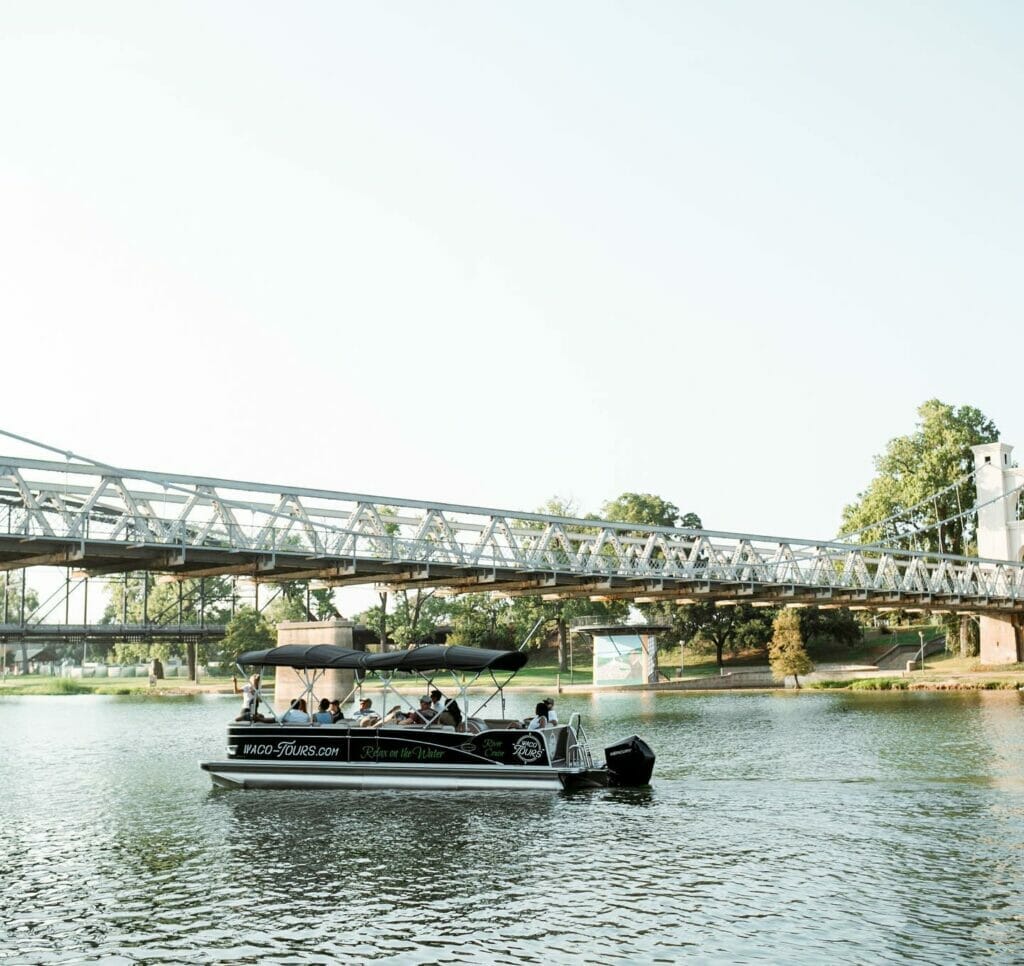 Sometimes, the best way to see a place is to let a local take you around.
And if you don't know any yourself, don't worry!
Waco tours offer the best Waco sightseeing tours, with a few different options depending on what you're most interested in.
They've got the Classic Waco Tour, of course, which really takes you to all of the major Waco sights in about 2 and a half hours, or they offer a Texas Experience tour which will have you feeling like a Texan on horseback (literally, they can do the tour on horseback) in no time.
There are also cruises by water if you want to see the sights along the Brazos River.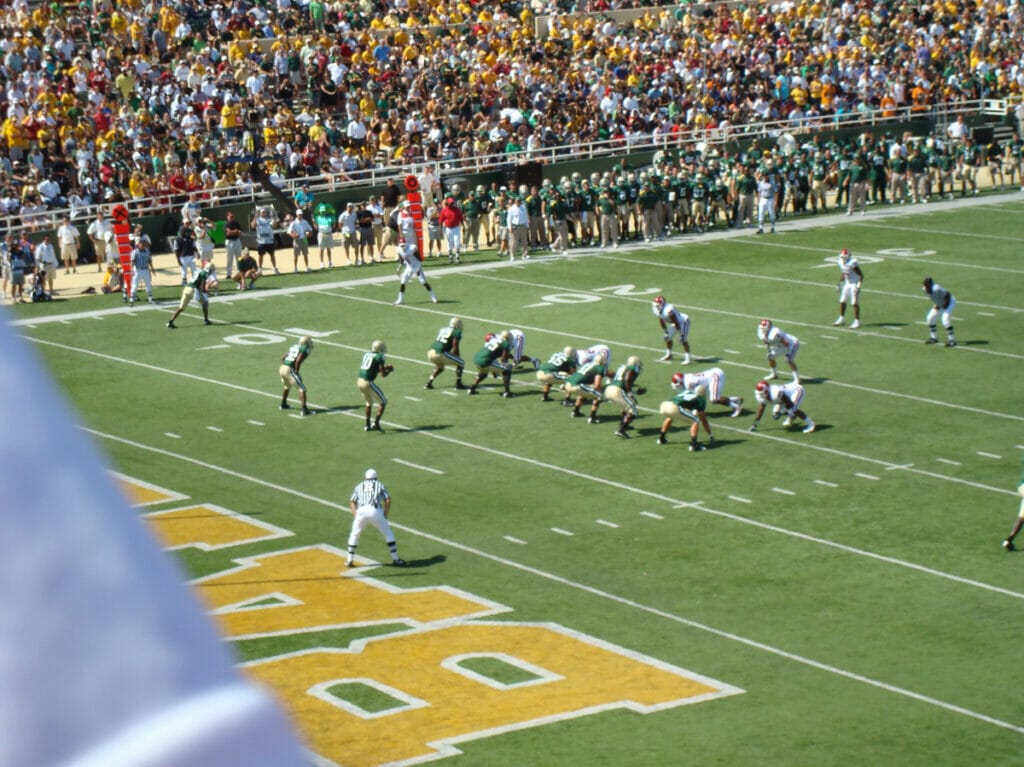 Love college football?
There's no better place to experience it than McLane Stadium, home to the Baylor Bears.
Games are family friendly, and you'll be surrounded by the roar of enthusiastic crowds who love Baylor and the Bears and what they mean to the community.
You can also take a public tour when games aren't on, which take about an hour and a half and let you into areas you can't go without being on the tour like the locker rooms and press rooms.
Go Bears!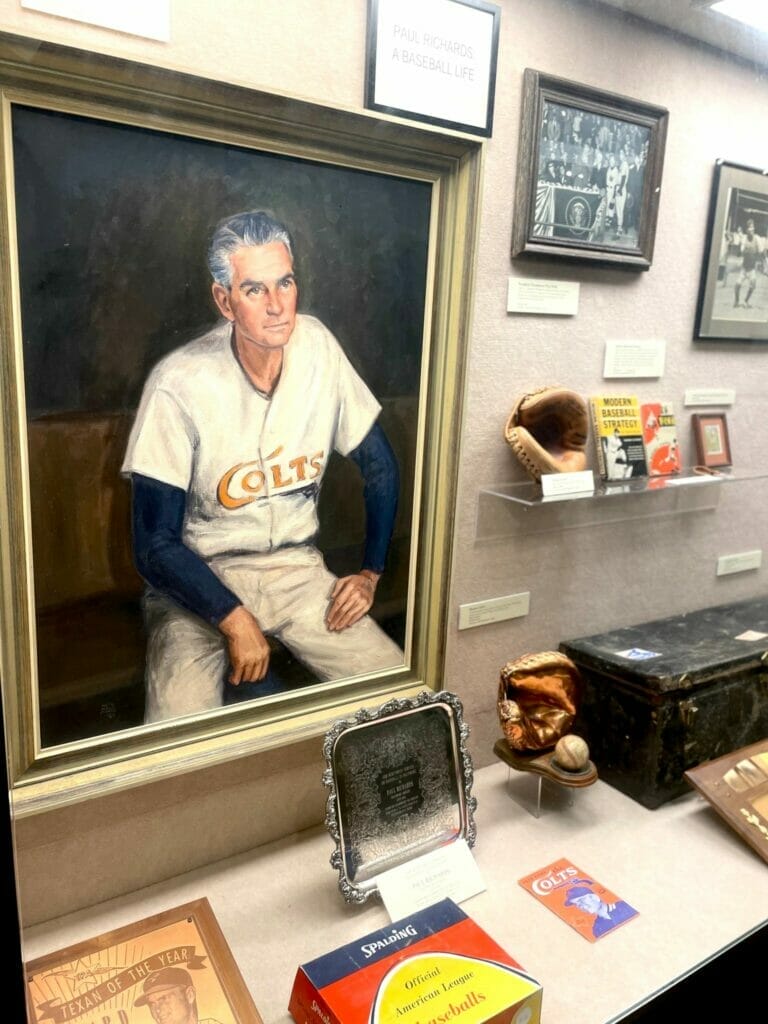 Whether you're a fan of basketball players, football players, baseball players or more, you'll find the Texas sports icons commemorated in the Texas Sport Hall of Fame.
Built in 1951, this museum features people from around the state, ranging from those who have played for universities like Baylor to Dallas Cowboys players.
It's not an easy task to get inducted, as you have to be one of the top vote getters on the ballot.
Sports fans in Waco shouldn't miss this!
For all of your Waco visitor needs, the Tourist Information Center is the place to start.
They've got plenty of maps, brochures, and information about everything you should do based on your own travel interests.
There's also plenty of Waco gear for sale if you want to get a gift for a Baylor grad or buy a souvenir to commemorate your trip.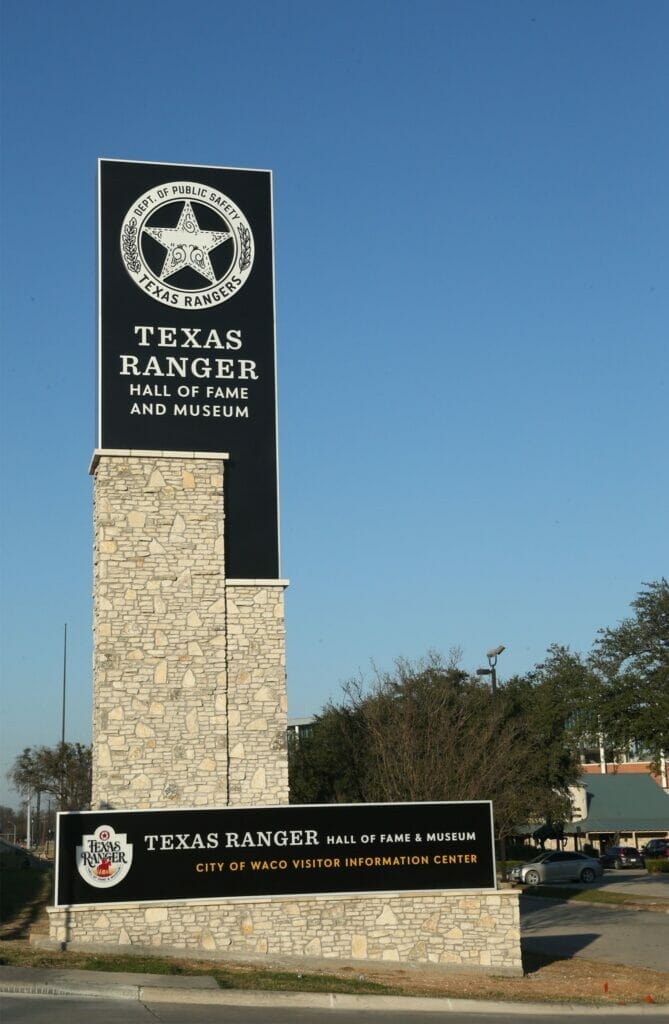 If you haven't heard of the Texas Rangers, you should know that they are an iconic part of Texas's history and members of their police force.
The Rangers are really synonymous with the American West, and Waco is proud to have them serve and be a part of the local community.
The Texas Ranger Hall of Fame and Museum is for them, the people that have dedicated their time and lives to supporting the local communities that they protect.
There's a whole exhibit on the history of the Texas Rangers, including artifacts and old articles.
Plan to see the museum in about 2 hours, as there's plenty to uncover, and it's open every day of the week so you can fit it in your travel plans easily.
At the end, purchase a souvenir from the gift shop and don't forget to take advantage of the military discounts!
Want to get those steps in so you can indulge in the BBQ later?
Walk the Cottonbelt Trail, which take about 2.5 miles along the South Bosque River.
It's absolutely gorgeous, and it has plenty of history as it was built on top of an old railway line.
Cyclists are also welcome, as well as walkers, runnings, and rollerbladers.
Take your time and take your camera as there are some great photo ops!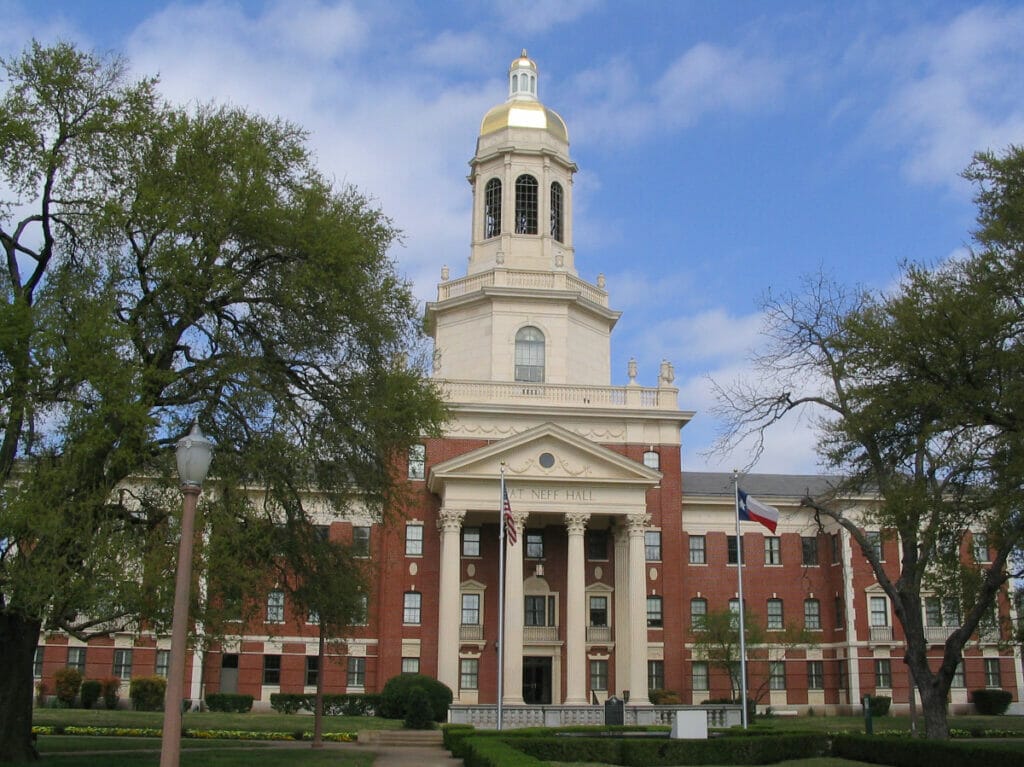 To visit Waco is to visit the home of Baylor University, a huge part of this city's identity.
You'll usually come across Baylor students, parents, and faculty during your time in Waco if school's in session, and you can actually step foot onto their campus and walk around if you want to explore on your own.
The university dates back to 1845 and has some history plaques dotted around so you can learn more about Baylor's past.
And, of course, you've got to get a picture with Judge Baylor and by the Pyfer bear sculpture!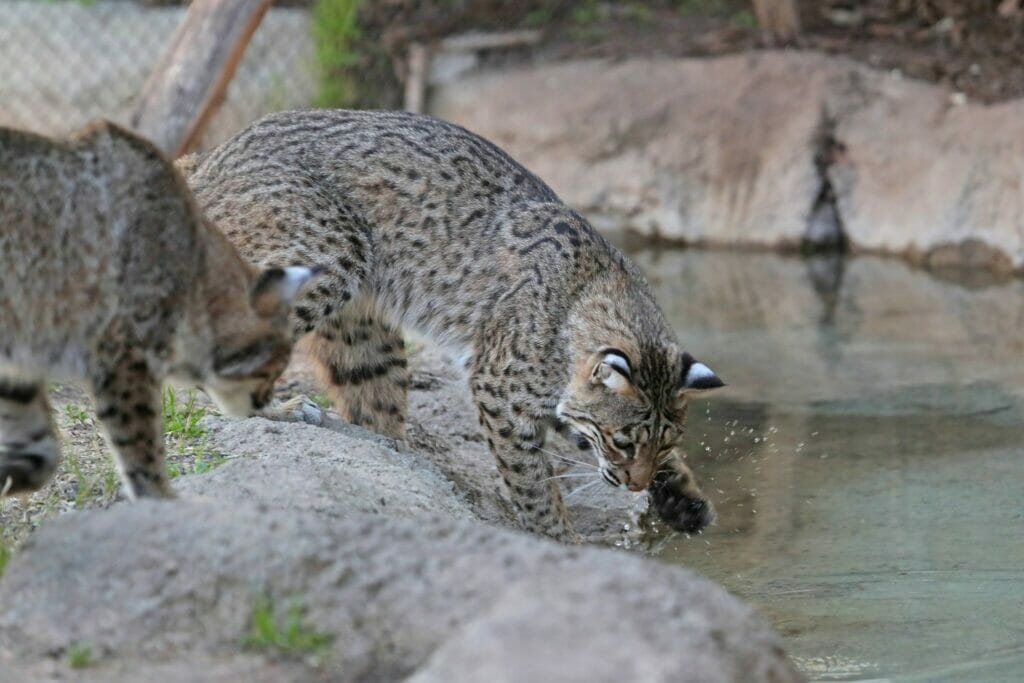 Cameron Park Zoo is a fantastic place to see some of the many animals that reside here, including orangutans and Komodo dragons!
It's located inside beautiful Cameron Park, so you can combine it with a visit to the park if you want.
Children under 3 go free, and children under the age of 12 get discounts so if you've got the kids in tow, this is a good place to go for some family-fun.
32. Topgolf
33. Tejun the Texas Cajun Robinson
34. Collin Street Bakery
35. Buzzard Billy's
36. Lee Lockwood Library and Museum
37. Cottonland Castle
38. Pinewood Coffee Bar
39. Rufi's Cocina
Pin for Later!