In our travels, we've been to so many great places to live in Texas that narrowing the list down to just a few has not been easy, but here it is!
From tiny, remote communities to larger towns close to city hubs, these are the best small towns to live in Texas!
GET A

FREE

TEXAS GUIDEBOOK WITH LOCAL TIPS!
With 71 pages of helpful travel tips and the "best of" Texas lists, this is your ad-free key to your Texas trip.
Okay, everyone grab their favorite Texas candle and let's get going!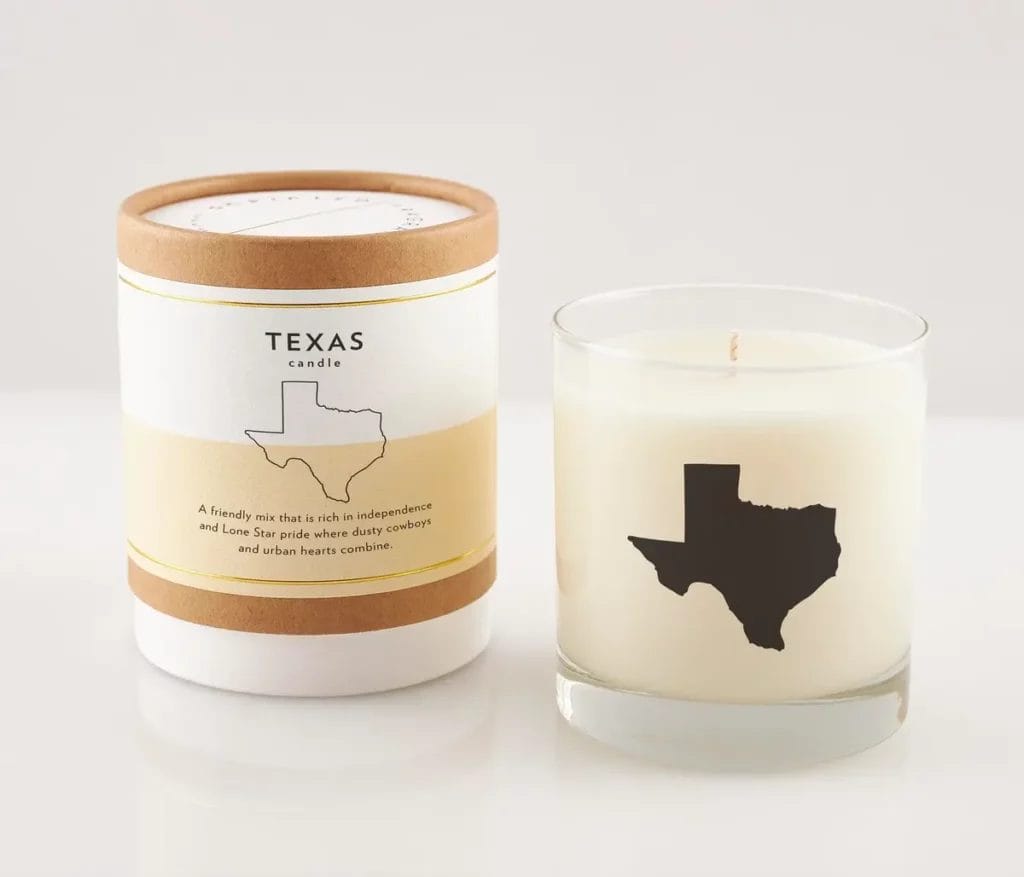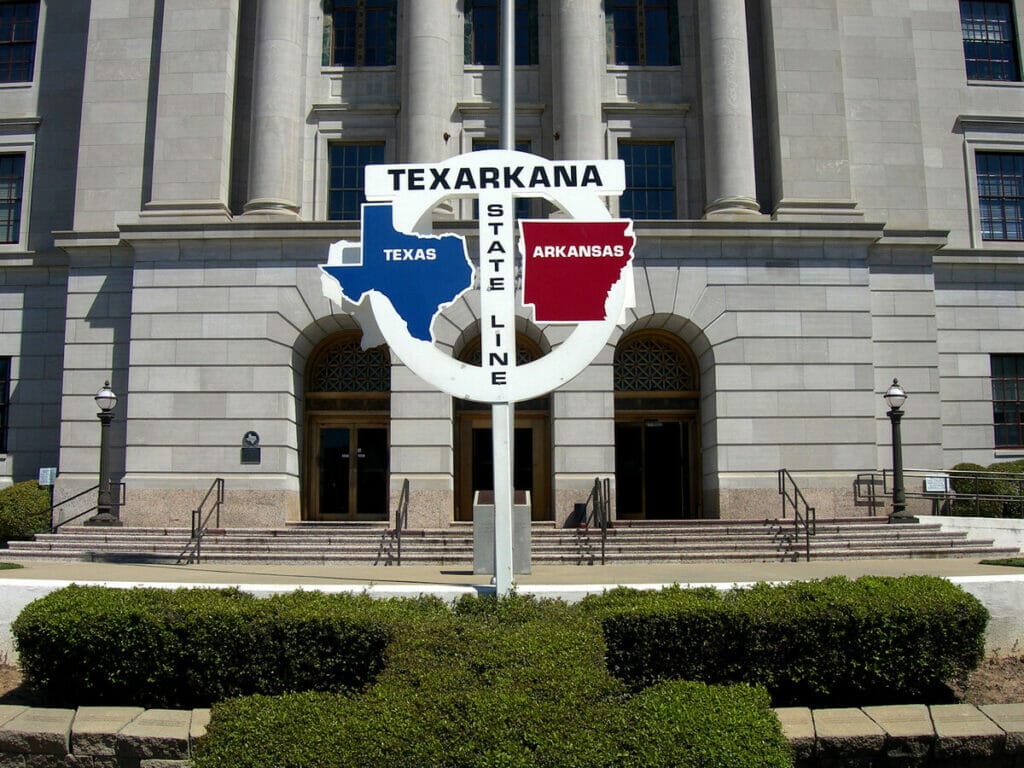 Skip the hustle and the hassle of the big city but don't miss out on the facilities.
Texarkana has history, arts, and all the facilities you will need.
Your kids' education is looked after with college and two universities.
The Parks and Recreation Department provides indoor and outdoor activities for all ages to enjoy.
The Texarkana Texas Farmers' Market is a great place to shop for seasonal produce.
Who knows, you might even become a stallholder yourself!
Texarkana is one of the best towns in Texas to live in if you love to belong to a community that cares about its environment.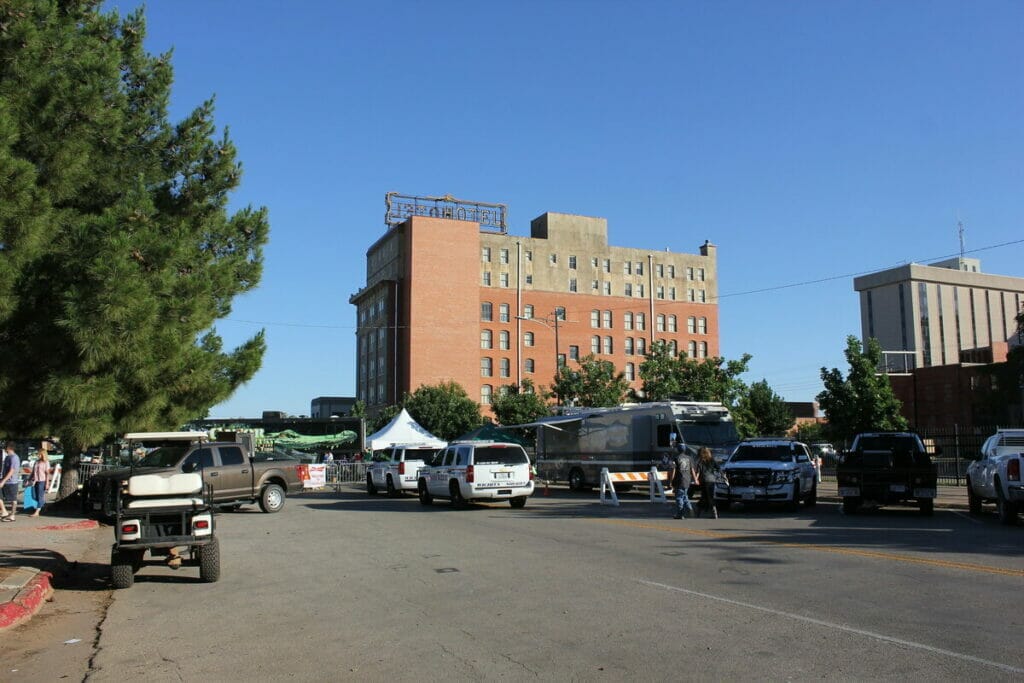 As the Wichita Falls website says … Blue Skies, Golden Opportunities.
Make the most of your move to small-town Texas.
Get involved.
Share your talents by volunteering locally.
Enjoy the natural environment.
Get your education right through university.
Whether you're a young professional starting out, a family with kids still at school, or ready to retire, you'll find your place in this community-spirited town.
And, yes, there is a waterfall.
It's a man-made fall, created after the original, natural falls were destroyed in a flood more than 100 years ago.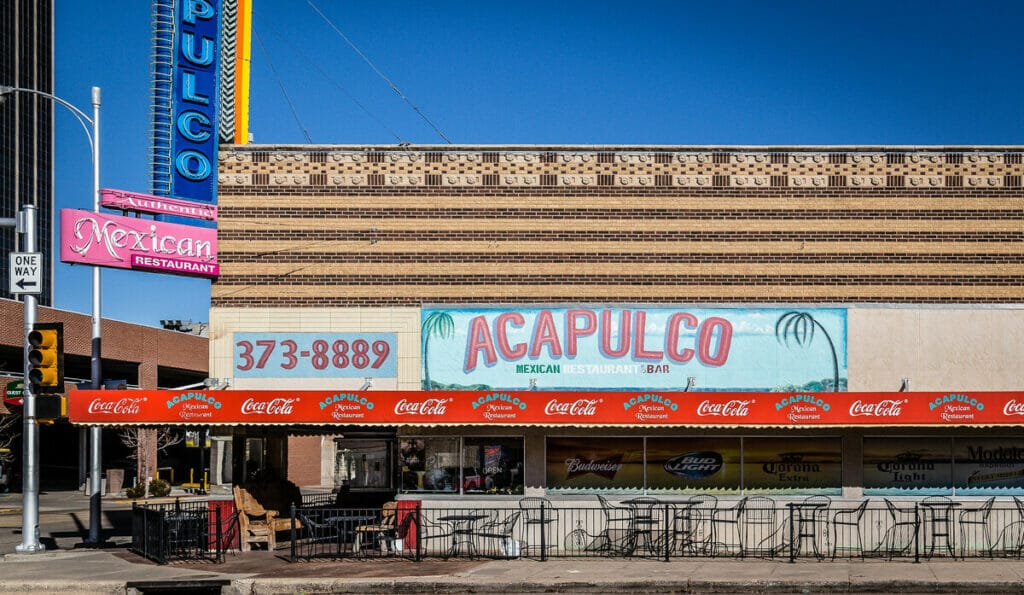 Is this the way? It sure is.
At first glance of the map, Amarillo might seem remote.
But sometimes that's the point, isn't it?
Get away from the big cities and still have all the facilities you need, and want.
Schools, churches, businesses, events, parks, sports, and recreation.
All this and more makes Amarillo the economic hub of the Texas panhandle.
Amarillo has a vibrant community feel and a focus on the environment.
Throw in cultural activities, history, and the amazing natural landscape
The second largest canyon system in the US is right nearby.
There's really not much left to wish for in this family-friendly town.
Amarillo really is one of the best small towns in Texas to raise a family.
Honestly, what doesn't Galveston have to offer?
Not much as far as we can see.
Why not live the beach lifestyle all year round?
Soak up the history, the fun, the shopping, and the community.
Churches, and schools – both public and private – have excellent healthcare, business, and employment opportunities.
Don't forget the fun.
This major tourist destination has plenty to do in your downtime.
And, of course, the amazing climate.
With all the facilities of a big city, you'll never want to leave.
But if you do want to spread your wings a bit, Dallas isn't far away.
Live, work, and play.
It's the small-town life, island style – you won't miss a thing.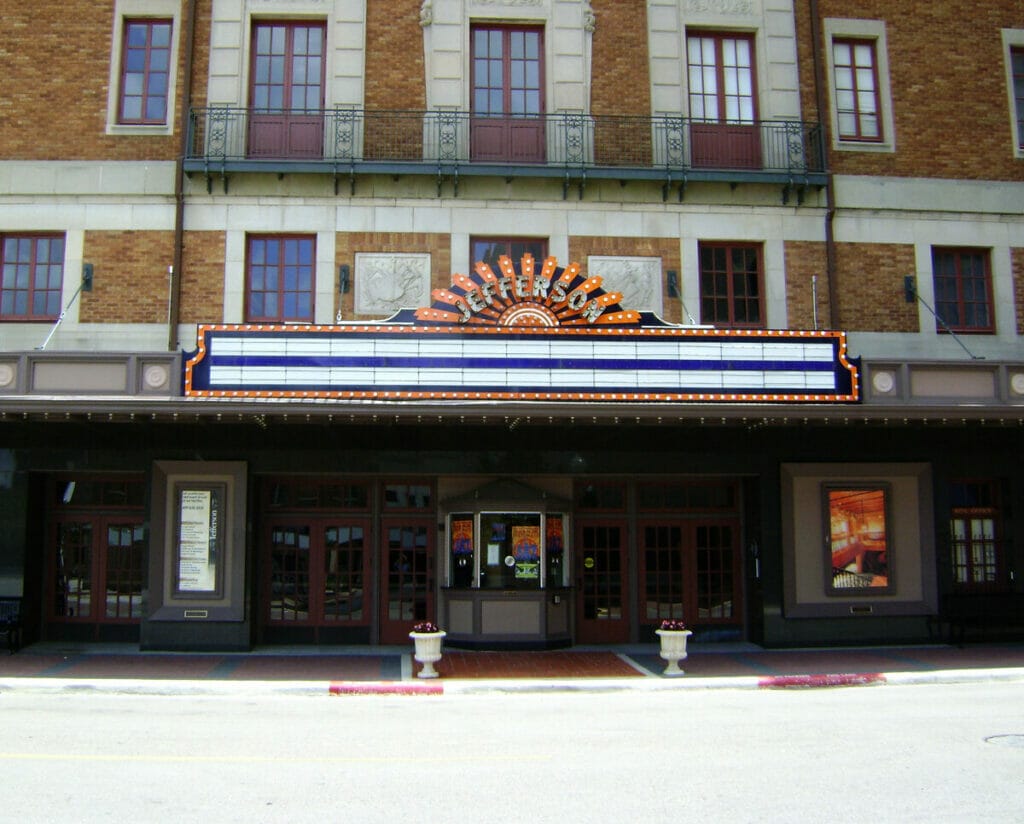 A little something extra!
That's what "Beaumont" means in the Cajun from which the name is taken, and that's what it has to offer.
With a southern Texas climate and sunshine all year round, outdoor sports feature in this active community.
Parks, gardens, and recreation facilities promote an active and healthy lifestyle, as do the many free programs offered by the City.
Blend all this with history, culture, churches, and Beaumont's coastal location and you just might have found your ideal hometown.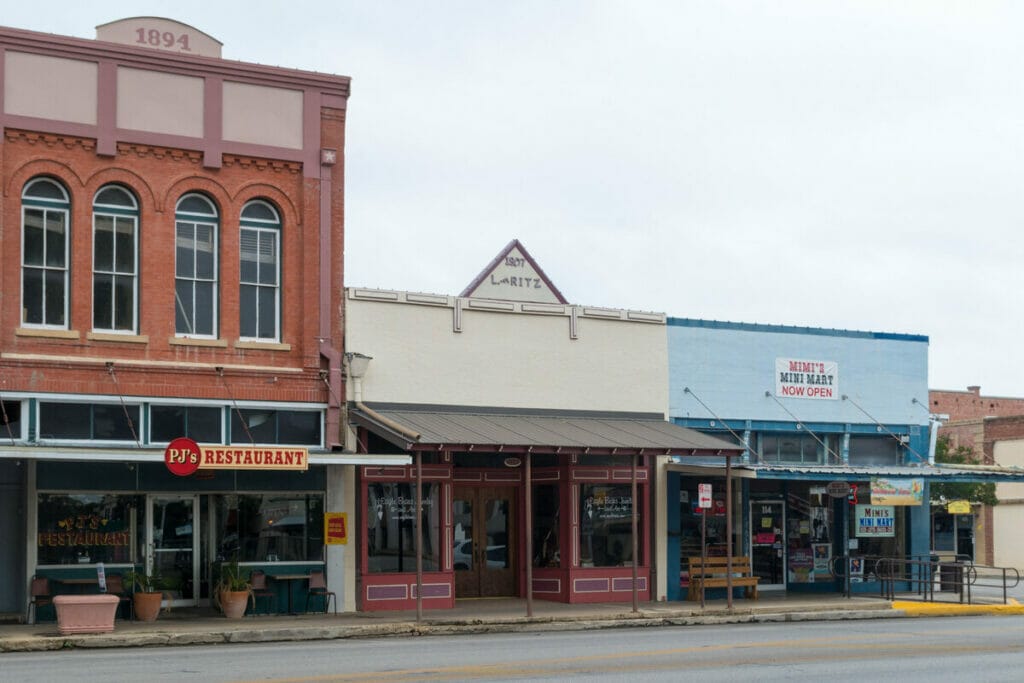 Find your home in one of the oldest towns in Texas!
Texas history and modern facilities combine in this slice of "Real America".
You won't be short of things to do in your "spare" time in this community-focused town.
Their calendar is chock-a-block full of events all year round – from trivia to arts to seasonal celebrations and more – so you're going to find something to be involved in.
Health, government, and educational facilities, as well as other businesses, provide countless employment opportunities and make this one of the best small towns in Texas to retire.
Parks and recreation offer sports, youth programs, and great locations to enjoy your downtime.
We love the vibe in this great little town, and we know you will too!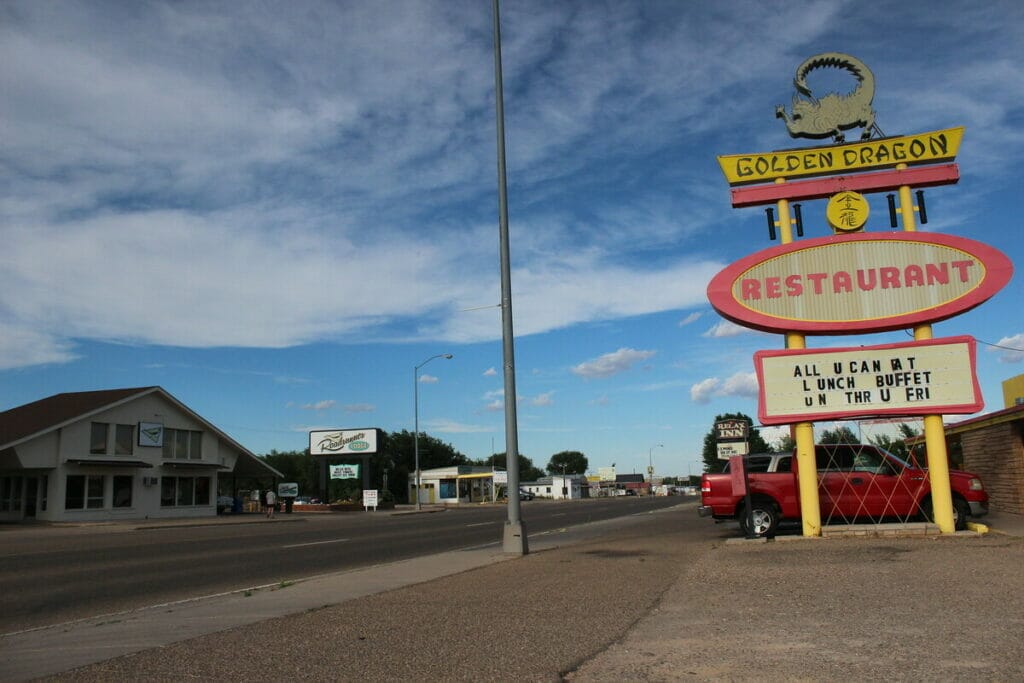 Want to get out of town?
And we mean really out of town!
Tucked away in the eastern corner of Texas, Socorro is almost in Mexico, almost in New Mexico.
It's a small town with a big family focus, great schools, and business and employment opportunities.
A blend of cultures works together to build a cooperative, diverse, and inclusive community.
Here you will find the preservation of the town's history is just as important as building the future.
Why not take the plunge and really get away from the big cities to this safe and vibrant town?
It might be remote, but you'll never feel isolated in Socorro.
Socorro truly is one of the best rural places to live in Texas.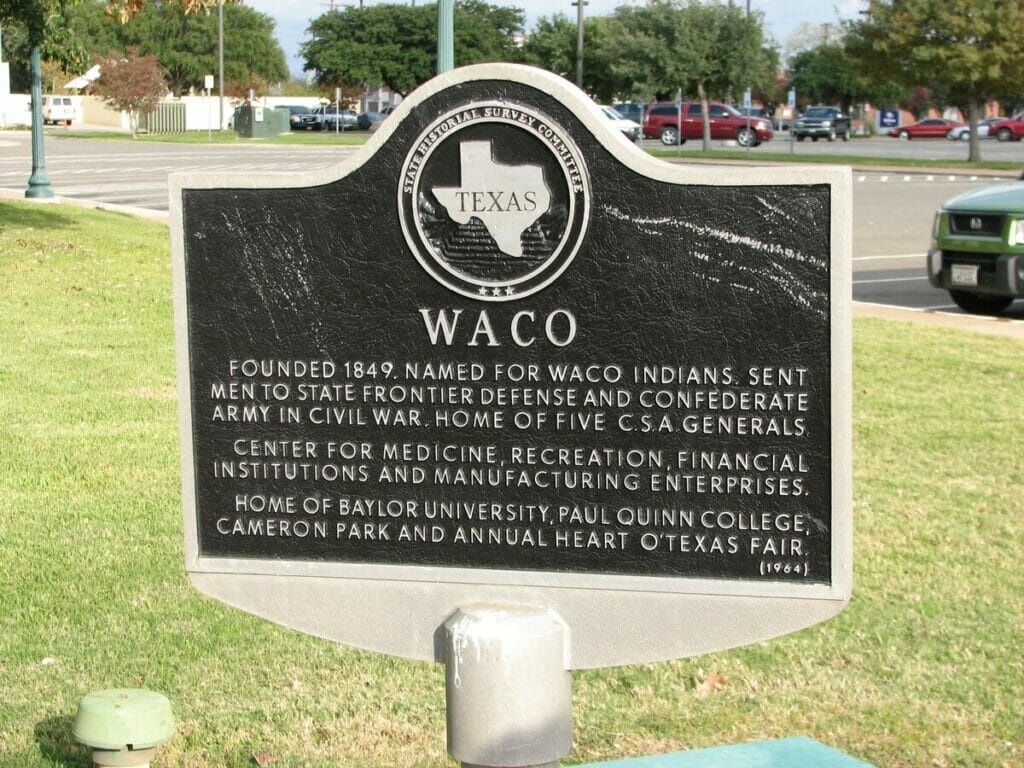 The heart of Texas!
Lying halfway between Austin and Dallas, Waco has the small-town feel you want and all the big-city facilities you need.
Here you'll find everything you'd expect from a city – parks, sports and recreation, education, public transport, healthcare, and cultural activities.
There's a calendar of fantastic events – something for everyone.
Add to that a world-class zoo, museums, the mammoth monument, and the Lake Waco Wetlands.
You'll always have something to see, do and take part in.
Classic Town, Broad Horizon!
Named after General Sidney Sherman, the town is proud of its history and celebrates it in museums and historic trails.
Sherman's location ensures its future growth and ongoing prosperity as the Dallas-Fort Worth metroplex continues to expand.
Why not be part of this dynamic future?
Infrastructure projects and thriving businesses mean employment opportunities and residents have plenty of choices for social activities.
One of several towns nicknamed "The Athens of Texas", Sherman is known for its range of educational institutions.
With a past to be remembered and a future to be embraced, Sherman must surely be one of the best small towns in Texas to live in.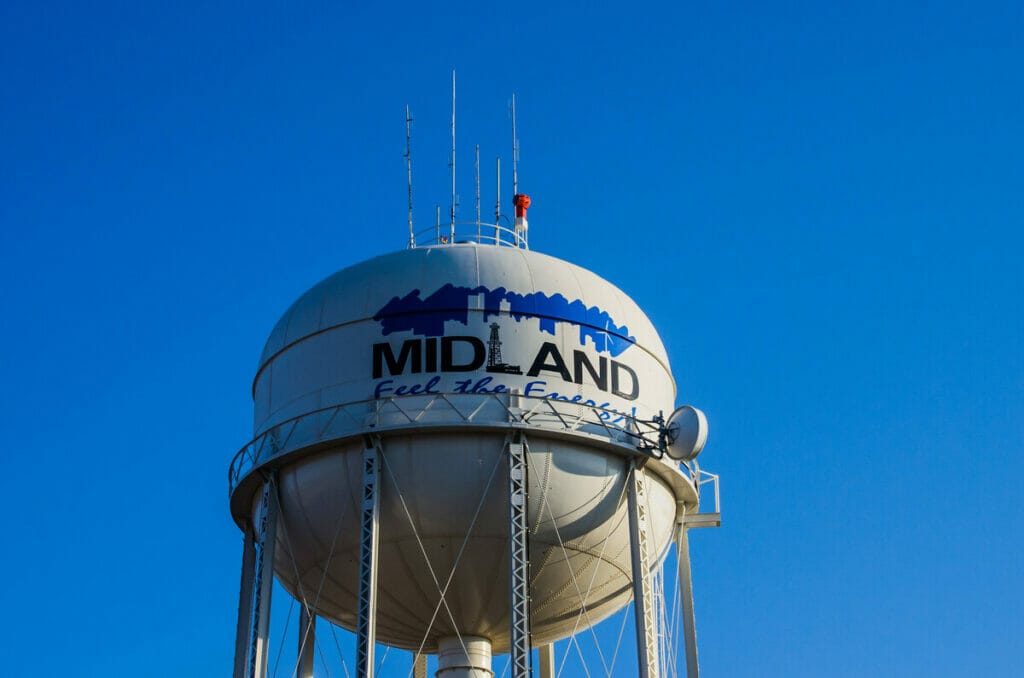 Feel the Energy!
There's so much more to the energy of this big little town than being a major centre for oil and natural gas production.
Midland has a great range of services and businesses offering employment for its diverse population.
Great cuisine and an amazing calendar of events are just two reasons you'll love it here.
Try ballroom dancing, karaoke or even axe throwing – wow!
That sounds like fun.
Join in Family Fridays or eat, shop, and catch up with friends at the weekly downtown Farmers Market.
In Midland, you'll find the ideal mix of work, leisure, community, and culture you've been looking for.
Midland is a small town that packs a big punch.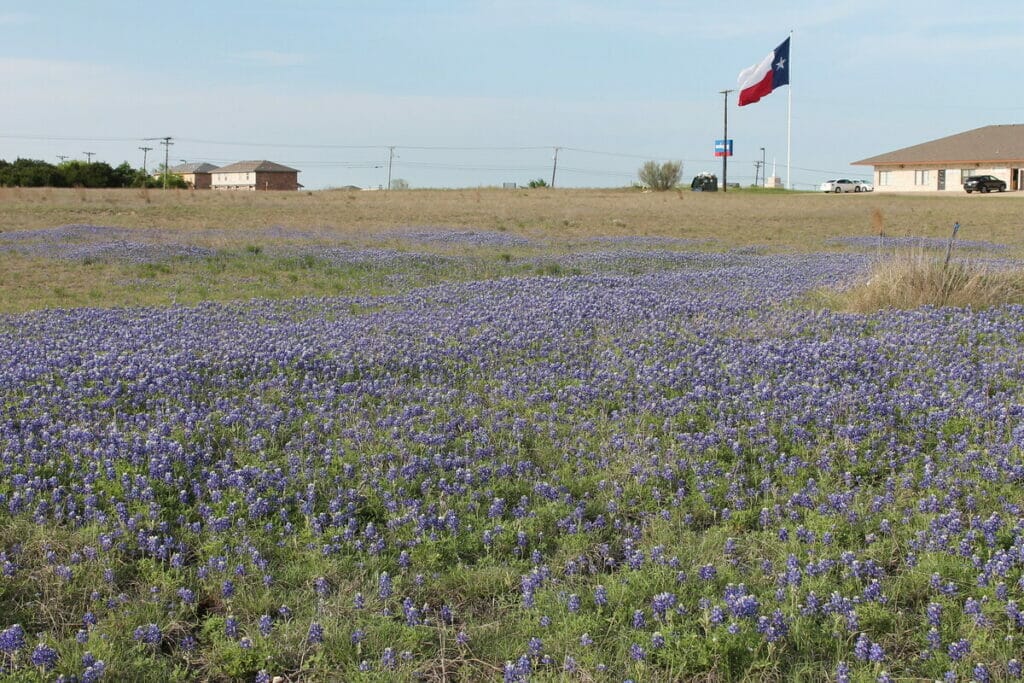 Wouldn't it be nice to have space to call your own and still live in a welcoming, family-friendly town?
Killeen's location means that there is plenty of room to grow, so residents aren't living on top of each other.
Most of us barely know what that feels like.
Midway between Austin and Waco is where you'll find Killeen with its small-town living with city convenience.
Everything you want and need is here – education, recreation, business and employment opportunities, and more.
Killeen's history really is a tale of two cities – the railroad town it was born as and the military base it became.
And with that rich history comes the development of the facilities that make Killeen one of the best small towns to live in Texas for families.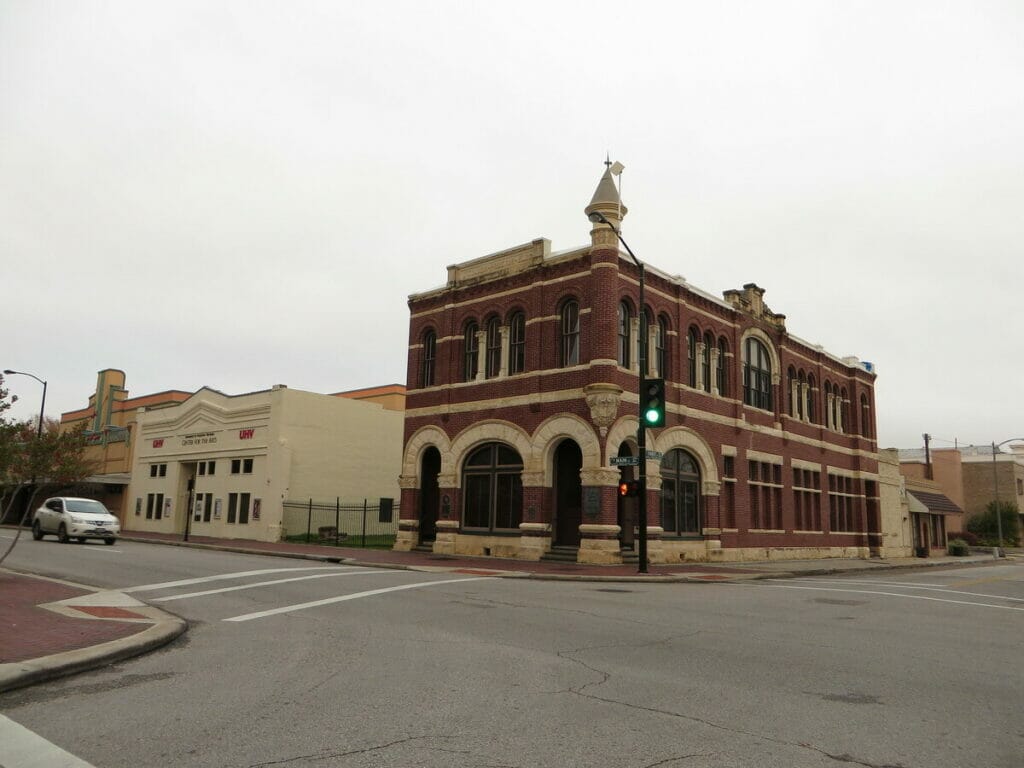 Victoria is so confident this will be the small town for you that they publish their own relocation guide.
As well as a warm welcome, the guide tells you everything you'll need to know for your move to this vibrant and very liveable hub.
With strong manufacturing and fuel exploration industries, there are many employment opportunities here.
As for somewhere to live, whether you're renting or buying, you'll find super-affordable housing for your budget.
Whether you're just starting out or planning to retire, here you'll find all the services, recreation, and facilities to put Victoria high on your list of great places to live.
The historic La Lomita Mission, which gives this town its name, still stands and is a popular attraction for residents and visitors.
Located close to the Rio Grande and the border with Mexico, Mission has strong multi-cultural influences reflected in its community, its architecture, and its culture.
Citrus production is a major industry that is celebrated in the annual Citrus Fiesta, a major tourist drawcard.
In Mission and nearby towns, you'll find a friendly and lively community and opportunities that will make it a great place to raise a family.
Here is the truly small-town Texas lifestyle, combining the town and country influences, you've been looking for.
Of all the small towns in Texas to live in, this has to be one of our personal favorites.
Close to San Antonio and not far from Austin, this thriving community has a welcome to offer anyone looking for a new home.
The growing population of New Braunfels builds on the German and Hispanic heritage which gives this town its unique character.
Waterways feature prominently in the scenery and recreation, with the Comal and Guadalupe Rivers flowing through the town and nearby Canyon Lake offering many facilities for residents and visitors.
From work to play, you'll find countless ways to become involved in day-to-day life in New Braunfels.
Why not join the many families and young professionals who call New Braunfels home?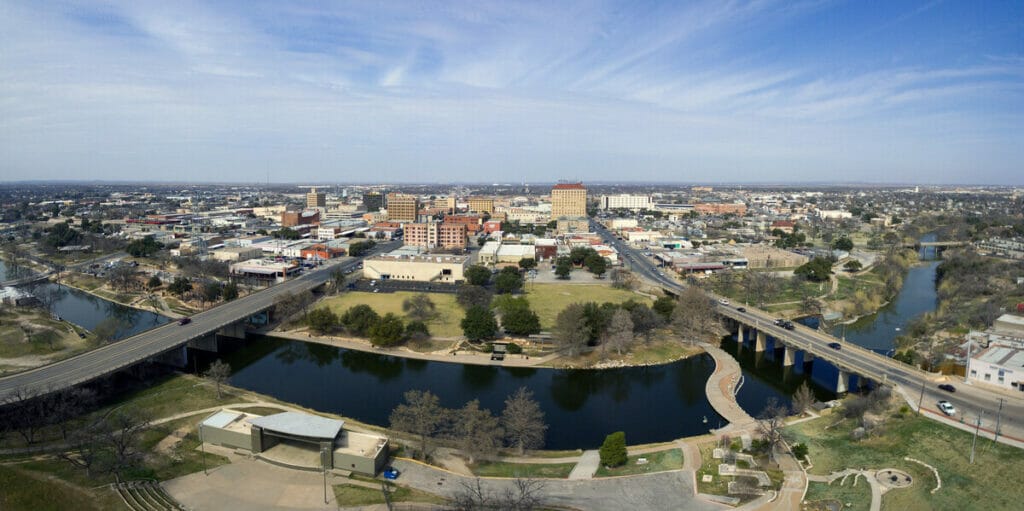 A showcase in West Texas!
San Angelo prides itself on its blend of visual and performing arts, with resident and visiting artists of all genres.
But it's not just arts and culture that make San Angelo a great place to live.
You'll also find world-class educational facilities.
And, as you might expect, one of the longest-running rodeos in the world at the San Angelo Stock Show and Rodeo.
Combine this with a rich blend of ethnic groups, low cost of living compared to many other Texas towns, and indoor and outdoor recreation facilities, and you have a great place to live, work, or retire to.
You can be sure of a friendly welcome in San Angelo.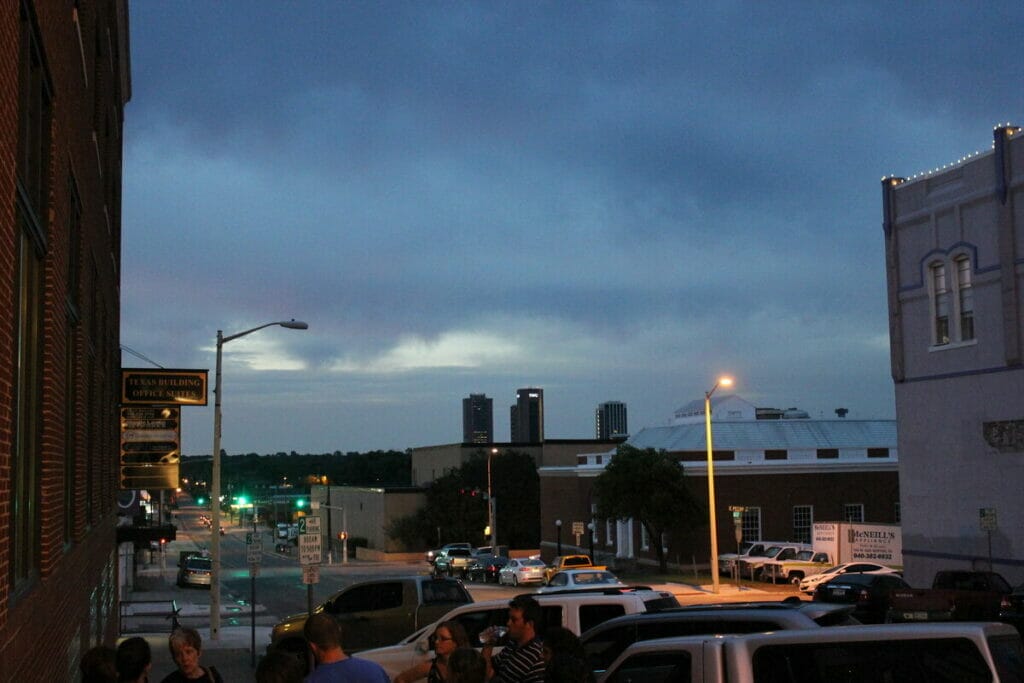 Sharing culture and building community.
That's what this small-town feel with the big-city amenities is all about.
Though close to Dallas, Denton definitely has its own unique personality.
Live music is all around you – in venues and on the streets.
The arts community thrives and the unusual and eccentric are positively encouraged – it is fuelling the town's economy.
Residents are proud of their quirky community and love to engage young and old alike in playing their part.
They may be odd, but they wouldn't have it any other way.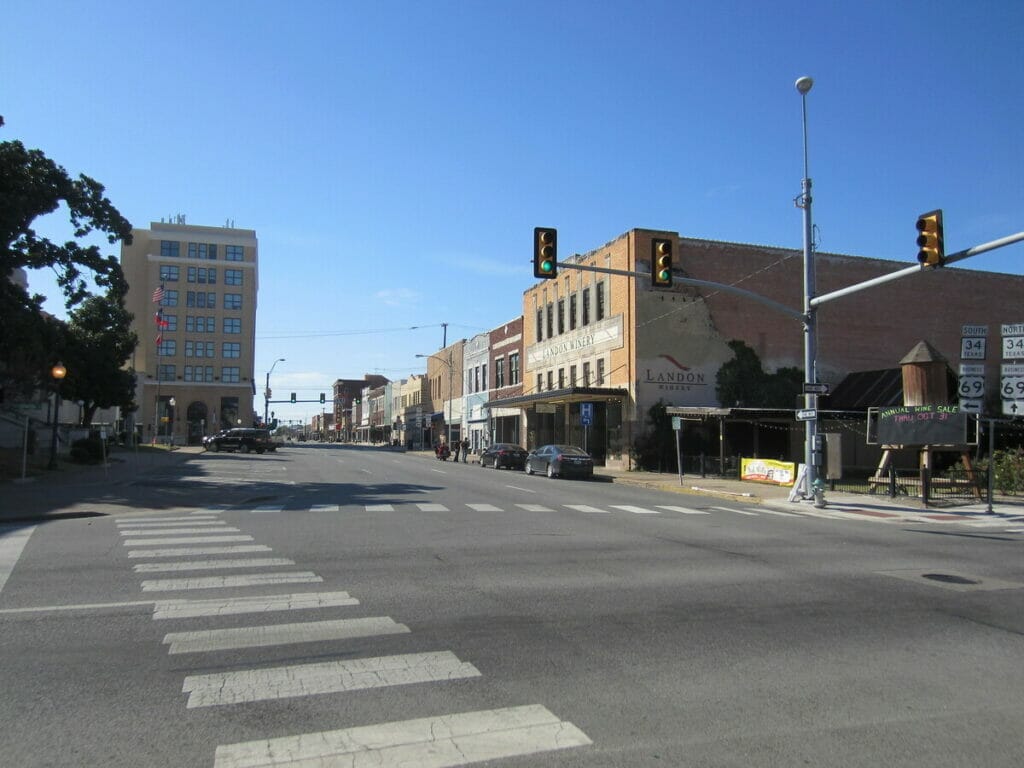 Greenville will surprise you!
You'll find all your needs met with jobs, education, and medical needs taken care of, plus a competitive cost of living to leave a bit extra for playtime.
History, museums, performance spaces, wine and dining, and the great outdoors.
Living in Greenville might feel like being on holiday every day.
Why not plan a staycation minibreak?
Greenville is well known as a weekend getaway destination – with events, festivals, and weekend activities all year round.
So you can have a weekend "away" every weekend if you want to.
And what could be more surprising than that in your new hometown?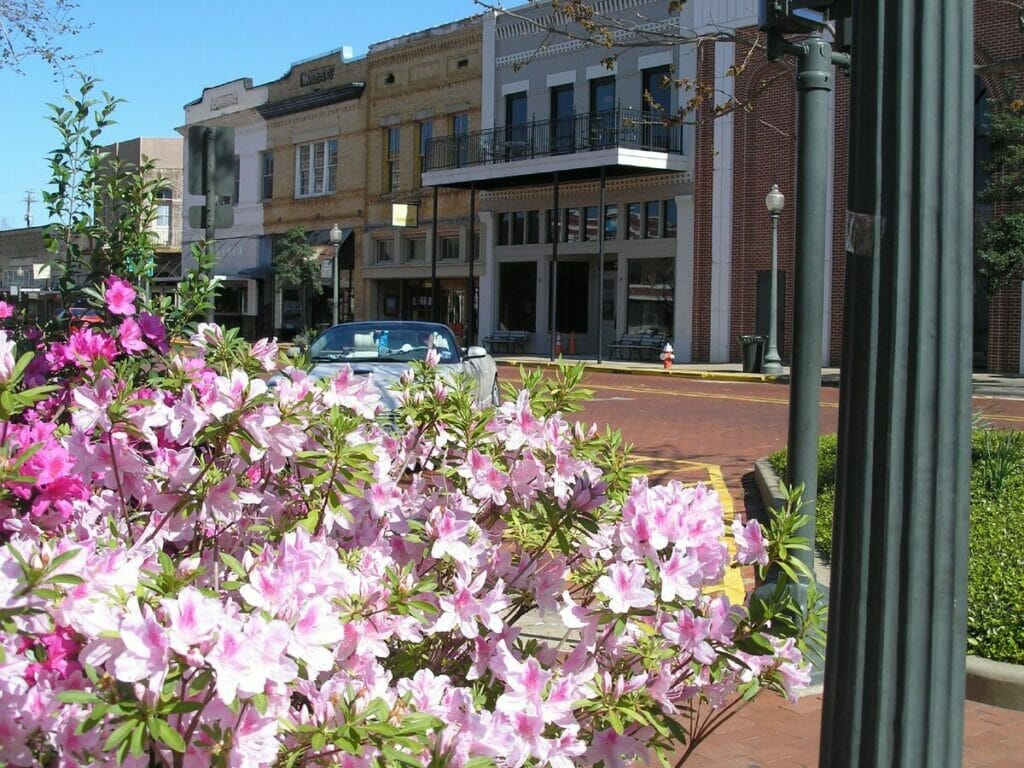 The oldest town in Texas!
You'd expect history to be a big part of a town this old … and it is.
But there's much more to Nacogdoches.
The combination of being a college town and a community focused on church and family makes it a place full of unseen opportunities.
Looking for that small-town American home to raise your family?
Or a welcoming community to retire in?
This could be it!
With its low-density traffic and very affordable housing, and so many things to do and ways to be involved in the community, Nacogdoches could well be your new home.
Located on the site of the old Lake Jackson Plantation, the "City of Enchantment" is a planned community originally built for employees of Dow.
The surrounding area affords natural protection from Gulf storms and takes advantage of the scenic beauty of the area.
In Lake Jackson, you will enjoy the best of all worlds, with all the facilities you need, as well as businesses and industries offering employment for everyone.
You'll be close to the beach, and close to the rural areas too, so take your pick of where to spend your leisure time.
Get involved with community groups or attend one of the many events in Lake Jackson and nearby towns.
Whatever you choose to do, you'll be truly enchanted by Lake Jackson.
Looking for more small town Texas charm? Check out these expert travel guides!
Pin for Later!