Country singer Marty Robbins once wrote, "From thirty thousand feet above the desert floor, I see it there below, a city with a legend, the west Texas city of El Paso…"
Marty, wasn't wrong, the city of El Paso is still full of legends today and fun things to do to explore them!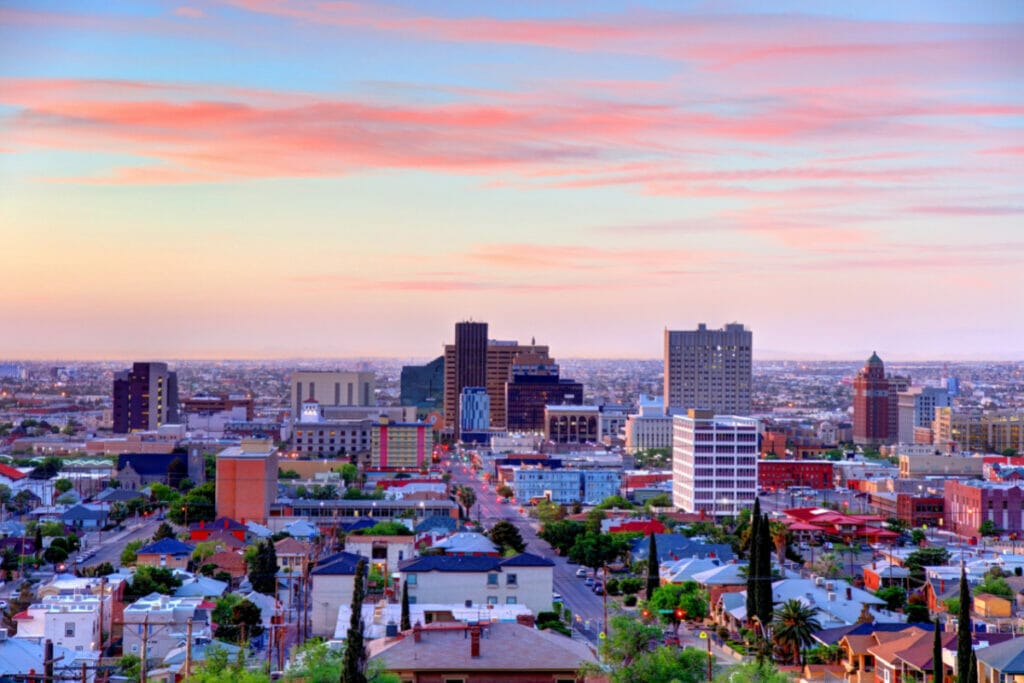 From the up high in the Franklin Mountains to down low in the variety of museums, zoos, water parks, and gardens this city has a story to tell lot's of not-to-miss places to visit.
If you're not sure where to start, read on for a variety of things to do in El Paso whether you're just passing through or have more time to dig deeper.
GET A

FREE

TEXAS GUIDEBOOK WITH LOCAL TIPS!
With 71 pages of helpful travel tips and the "best of" Texas lists, this is your ad-free key to your Texas trip.
Looking for more locally approved Texas guides? Check these out!
How to get around El Paso
Like most of Texas, the best way to get around El Paso is to explore on your own by car!
If you're visiting and need to rent a car to get to your El Paso activities, we highly recommend Discover Cars where they find you the best car rental deals from all of the competitors (has saved us so much money!).
Click here to check out Discover Cars.
Where to stay in El Paso
From renovated VRBOS to boutique hotels, here are the best places to stay in El Paso.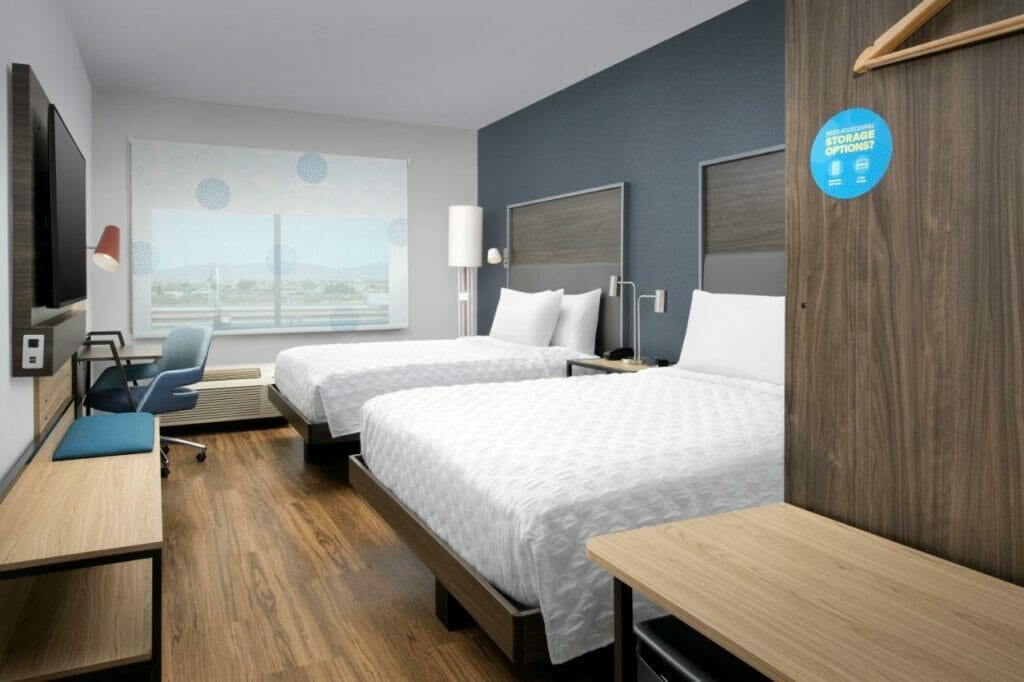 (Air Bnb/VrBO) Cozy El Paso Home – This cozy oasis is only 5 miles from downtown El Paso, and it's calling your name! With 2 bedrooms, 1.5 baths, a well-equipped kitchen, and a private backyard complete with an outdoor fireplace, this rental home invites you to sit back and enjoy all that El Paso has to offer. Click here to check prices and read reviews.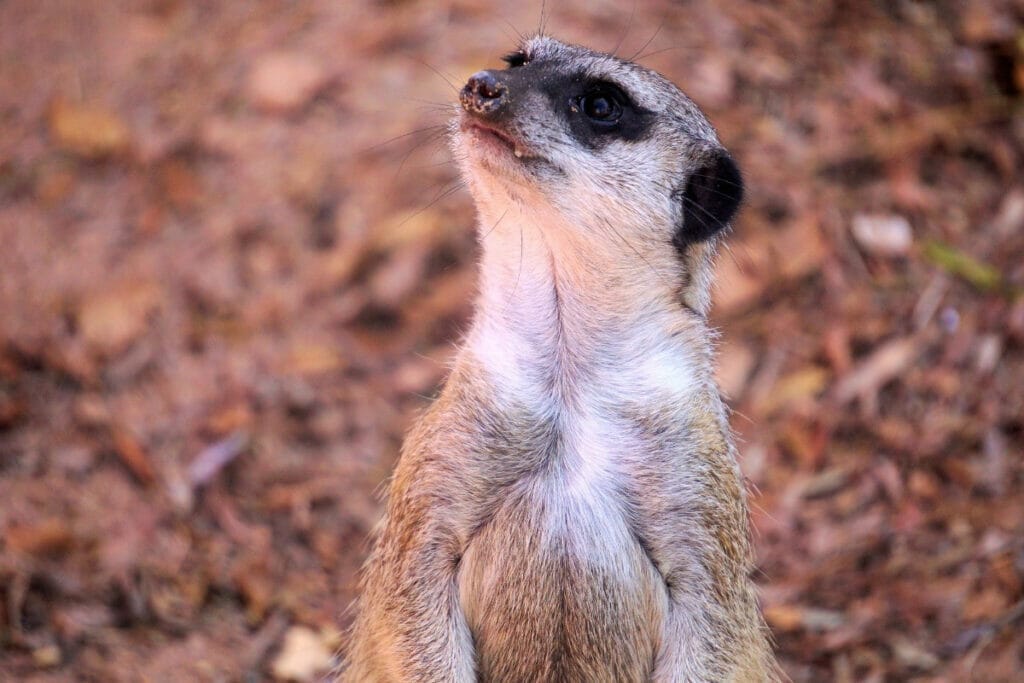 No list of fun things to do in El Paso is complete without the lions, meerkats, and zebras of the El Paso Zoo!
The Zoo offers daily experiences (closed Mondays and Tuesdays) like fox encounters, giraffe feeding, sea lion training.
Looking for some thrills? Desert carnivore training on most weekend dates all for the affordable price of $12 for adults and even less for teens and children.
If you're on a budget, the Zoo even allows you to bring your own picnic into the park.
Make sure to check out the Chihuahuan Desert to learn about the animals native to the El Paso area!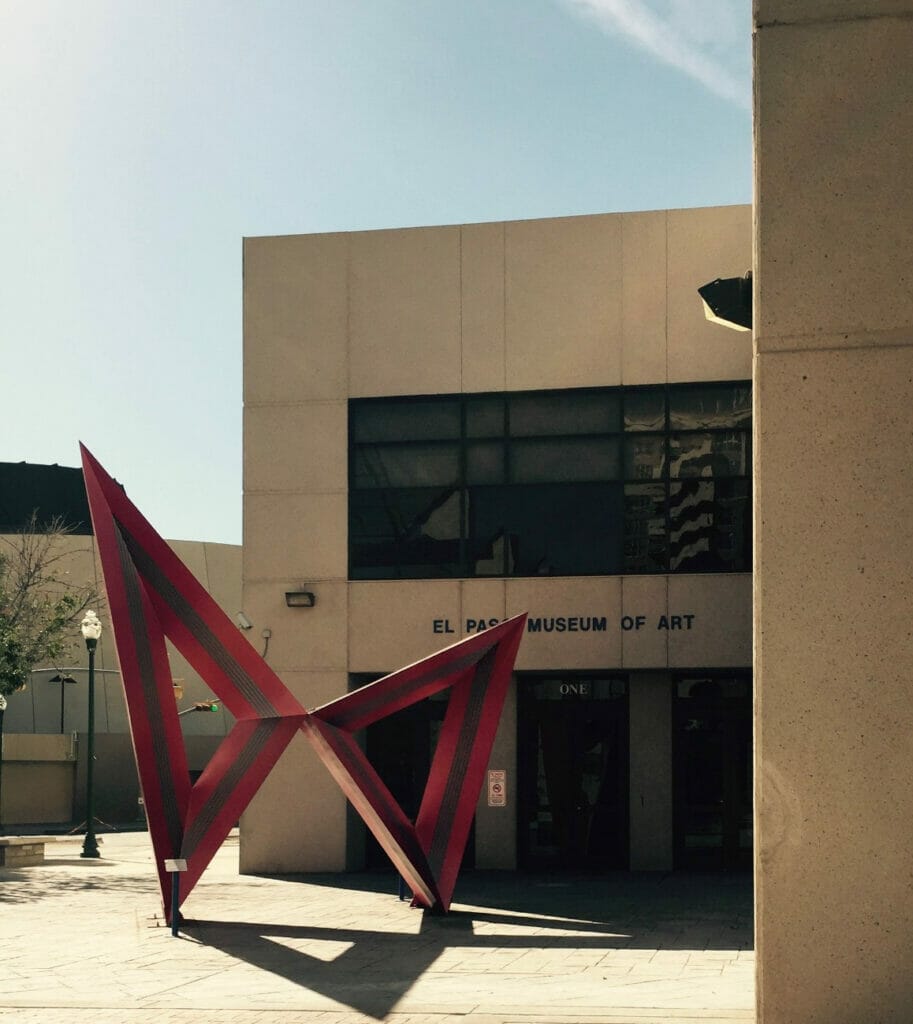 The Museum of Art is a must-do on the list of El Paso sightseeing!
The El Paso Museum of Art, located downtown, features a collection of 12th–18th-century European Art as well as exhibitions with a more contemporary focus on art from the Southwestern United States and nearby Mexico.
It is the only accredited art museum within a 250 mile radius!
Going to be in town for a while? Make sure to check out the "What's Happening" page on their website to find out more about classes for children and adults.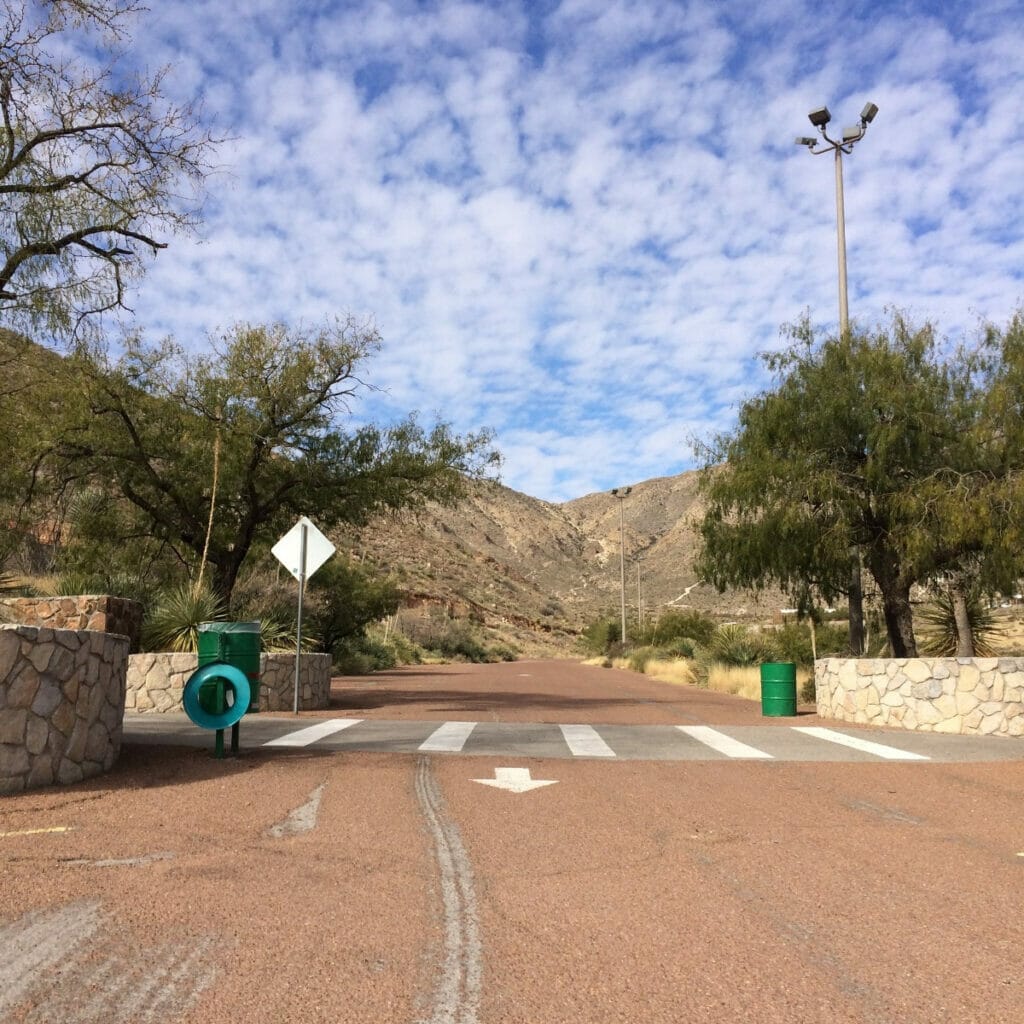 One of the top things to do in El Paso is to visit the Franklin Mountains State Park.
The Mountains are just a 15-minute drive from downtown El Paso but provide a sense of awe and wonder you would expect from a much longer journey.
The park offers over 100 trails to explore with options for full day adventures or just under 3 hours.
Once in the park you can camp, mountain bike, hike, picnic, or rock climb!
The State Park's calendar of event pages even offers special events like guided hikes, music nights, lantern-lit mine tours, and plant walks!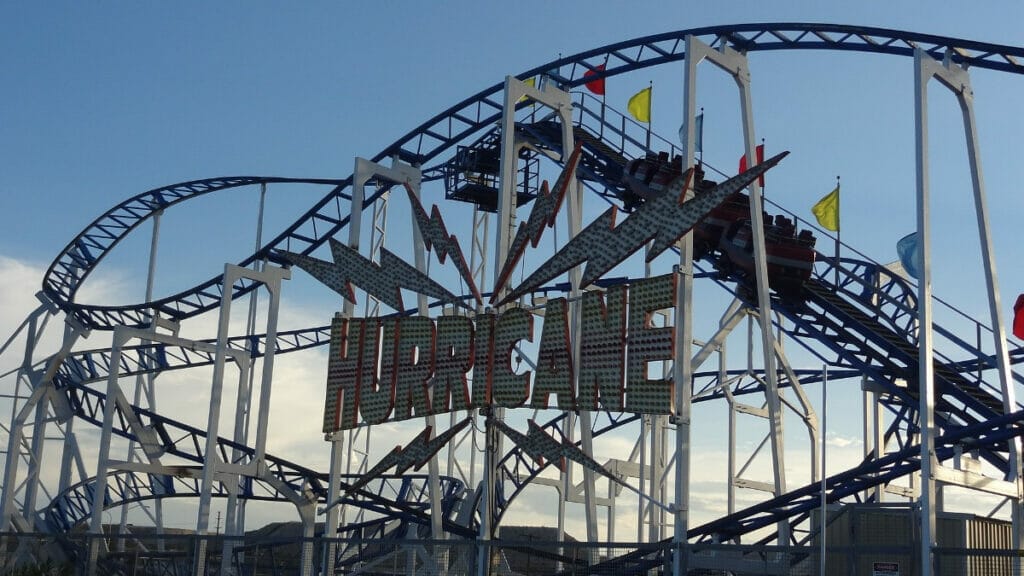 Western Playland Amusement Park is a top El Paso attraction for thrill seekers and funlovers!
The park is jam packed with fun things to do like family thrill rides, games, and always classic, bumper cars!
Two of the most popular rides are the steel roller coaster El Bandido, and the Tsunami, a ride that shoots up a massive 50 feet generating an enormous 70 ft. tidal wave (even onlookers can expect a refreshing slash).
The park also offers great food, prizes, a low general admission fee and an unlimited ride pass for less than $30!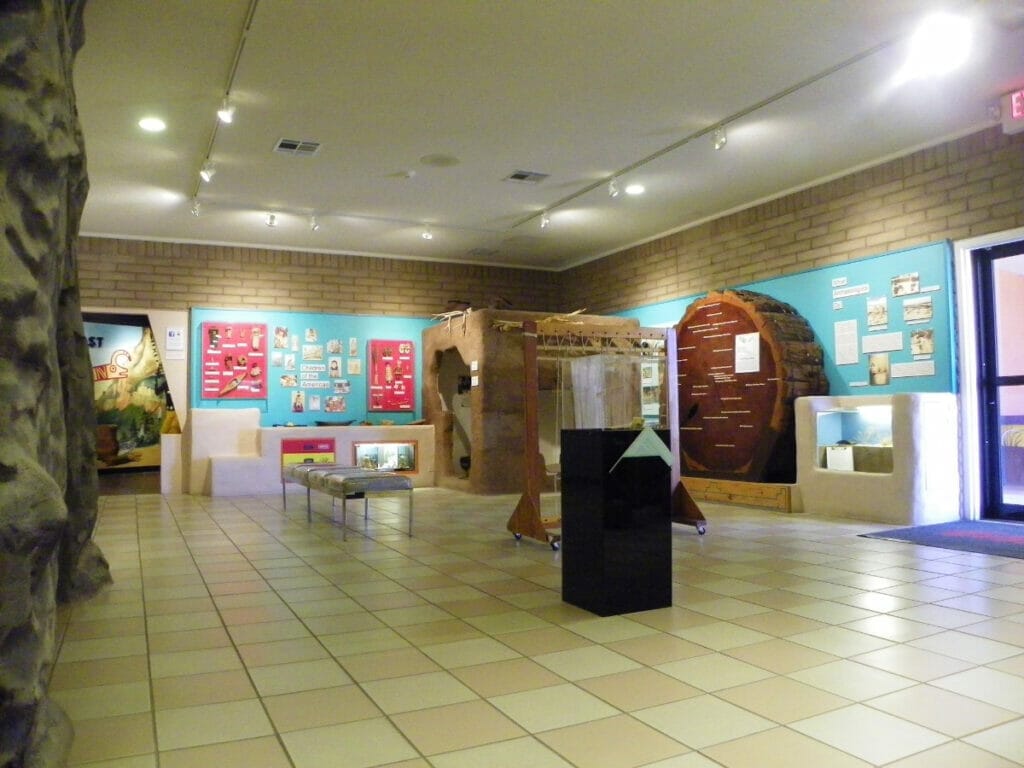 Ready to step back in time? The El Paso Museum of Archaeology presents 14,000 years of prehistory in the El Paso area, the greater Southwest, and northern Mexico all in one building!
If you're doing El Paso sightseeing, this museum is a must-see!
When you're there, make sure to take your time as you explore the Casas Grandes Pottery exhibit as it is possibly one of the largest collections of Casas Grandes .
(Casas Grandes is a prehistoric archaeological site in the northern Mexican state of Chihuahua) in the Southwest United States.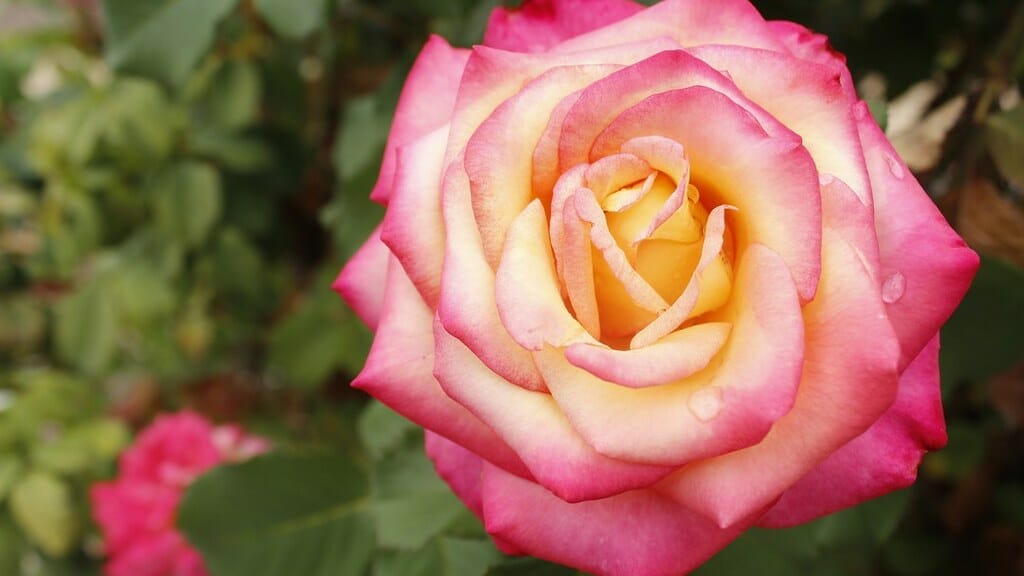 Stopping to smell the flowers in the El Paso Municipal Rose Garden is another one of the best things to do in El Paso.
Walking into the over four-acre rose garden may make you feel as if you are transported to England right in the heart of El Paso!
In the El Paso Municipal Rose Garden there are approximately 1,200 rose bushes with over 300 different rose varieties planted by volunteers and city staff.
Throughout the wrought-iron fenced garden you can find wide walkways with handicap accessibility, raised beds, and even a waterfall.
Just the perfect place to spend an afternoon!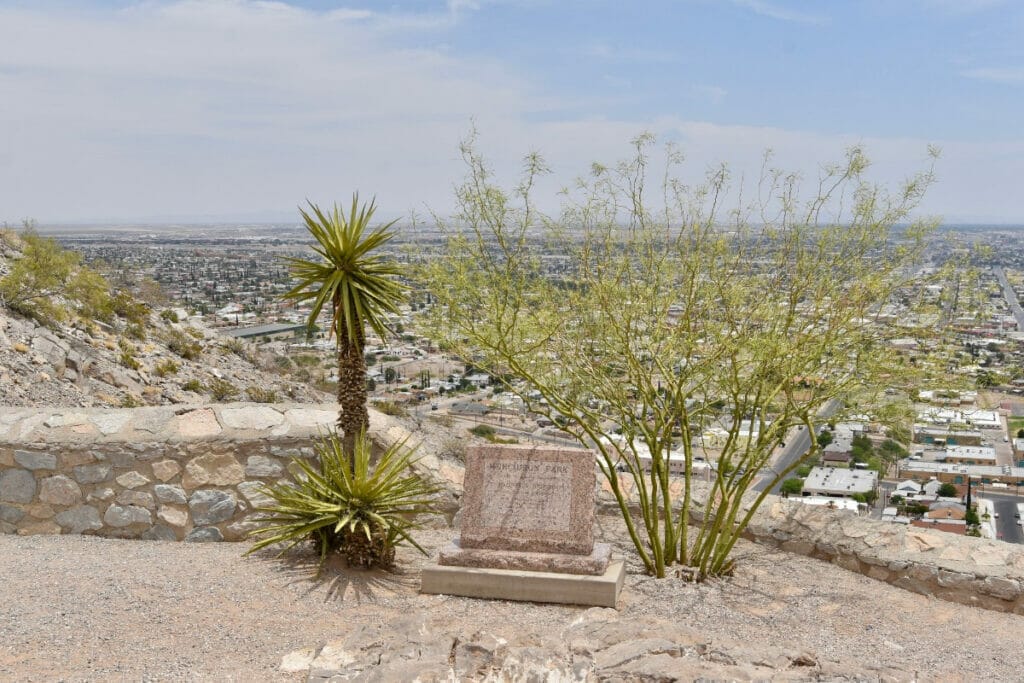 Known to the locals simply as "Scenic Drive," (that's the actual name of the road) this El Paso activity is exactly as it sounds, a beautiful drive into the Franklin Mountains, complete with a fantastic overlook!
This trip is a great way to see the city and surrounding area (including Mexico) from above whether during day or night.
Pro tip: visit during the Christmas season for an amazing view of the holiday lights down below
In the valley of the Rio Grande sits this wonderful El Paso attraction for wine lovers to be transported out of Texas and into the best flavors from California and Europe.
At Zin Valle Vineyards, you are invited to sit among the vines, take a walk through the vineyard, and enjoy the company of family, friends and fellow wine explorers.
Visiting with family? Zin Valle welcomes everyone, including children (and even pets!), to enjoy their beautiful outdoor setting.
Hot tip: Come hungry and enjoy a delicious $25 charcuterie tray for two!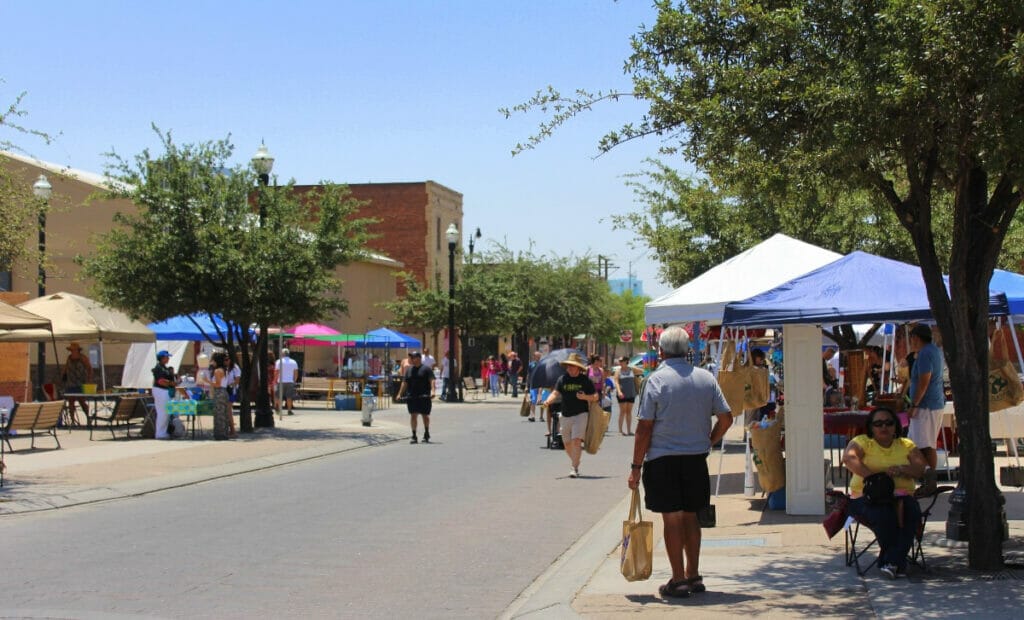 Located in the Union Plaza District (On Anthony and San Francisco St) and open every Saturday from 9am-1pm.
The El Paso Downtown Artist and Farmers Market, is a year round popular thing to do in El Paso.
Whether in search of local arts and crafts, regionally grown produce, or just some entertainment on a Saturday, this is the place for the whole family!
Make sure you come hungry as this market offers great food in a friendly atmosphere where you'll find the smells of the local flavors impossible to ignore!
10. El Paso Water Parks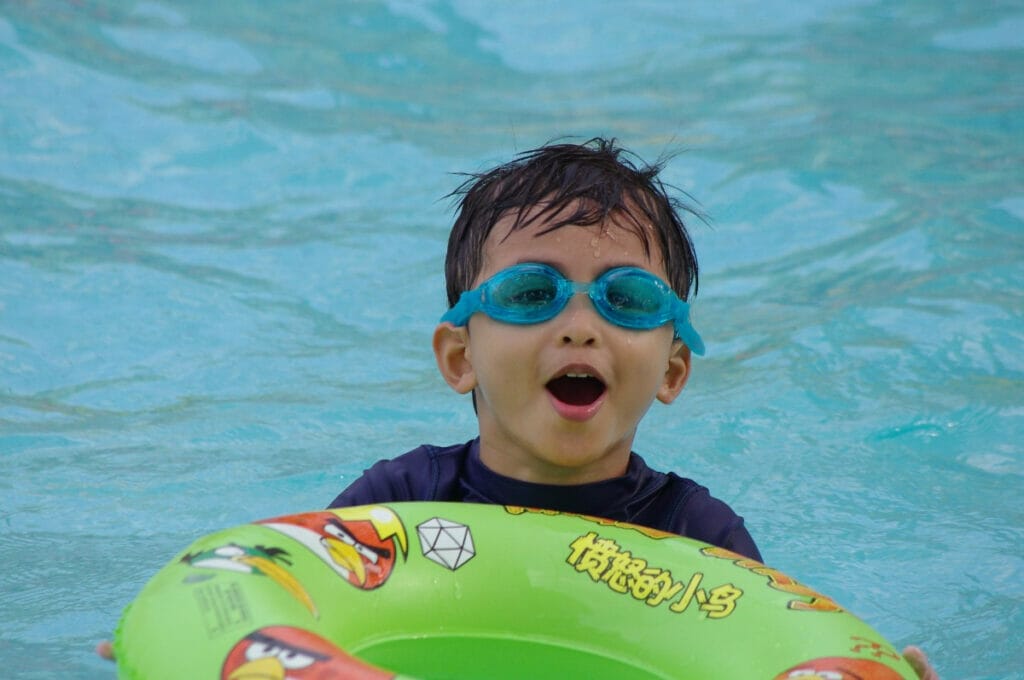 Yes, that is water parks (with an s) because El Paso is home to not one but FOUR water parks to choose from.
As you can imagine, visiting water parks is one of the big things to do in El Paso!
The four parks include Camp Cohen Water Park, Chapoteo Water Park, Lost Kingdom Water Park, and Oasis Water Park.
Each park is a one-of-a-kind destination with their own unique themes mixed with water slides, lazy rivers, kiddie pools and playgrounds, leisure pools, and for the land lovers, climbing walls and lounge chairs, and private cabanas!
Hot tip: Visit Oasis Water Park for El Paso's only surf simulator pool!
The Rio Bosque Wetlands Park is an ecologically diverse 372-acre City of El Paso park managed by the University of Texas at El Paso Center for Environmental Resource Management.
The park is open daily from dawn to dusk for visitors to hike or birdwatch (there are over 200 species of birds in the park!) on the hard-surfaced trails.
Make sure to check out the series of bridges over the wetlands for an interesting view!
If you're looking for more stuff to do in El Paso, check out one of the guided birding tours.
One of the most popular things to do in El Paso is visit Biggs Park.
Biggs Park offers sport and recreation facilities for anyone hoping to get fit or just have while visiting El Paso.
Whether you're into volleyball, basketball, tennis or horseshoes, there is a proper court for you.
Looking for a sweet spot to host a BBQ? Biggs Park has pavilions, picnic areas, and even a water fun park and splash pad when the family is ready to cool off!
If you're in Bigg Park after dark on a Friday, you might even catch a laser tag game as they are held once a month!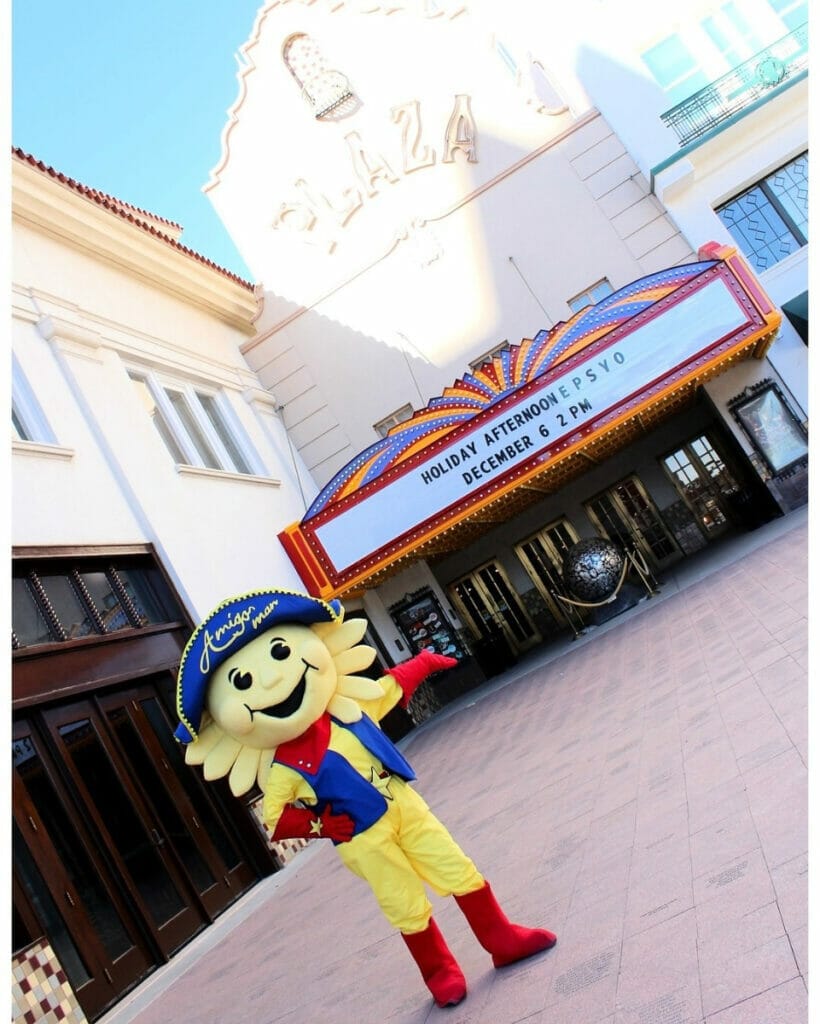 Did you know you could see a Broadway Show in the heart of El Paso?
One of the most popular things to do in El Paso is a trip to the Plaza Theater, a National Historic Building of Significance, built in 1930 that showcases a packed calendar of performances from symphonies to comedy acts.
The building itself was restored to its original atmospheric theater splendor in 2006 and has the velvet red curtains, over-top-decor, and dramatic lighting to prove it, all with a special Texas flare!
While you're visiting, check out one of the amazing bars and restaurants in the area and make it a full night out on the town!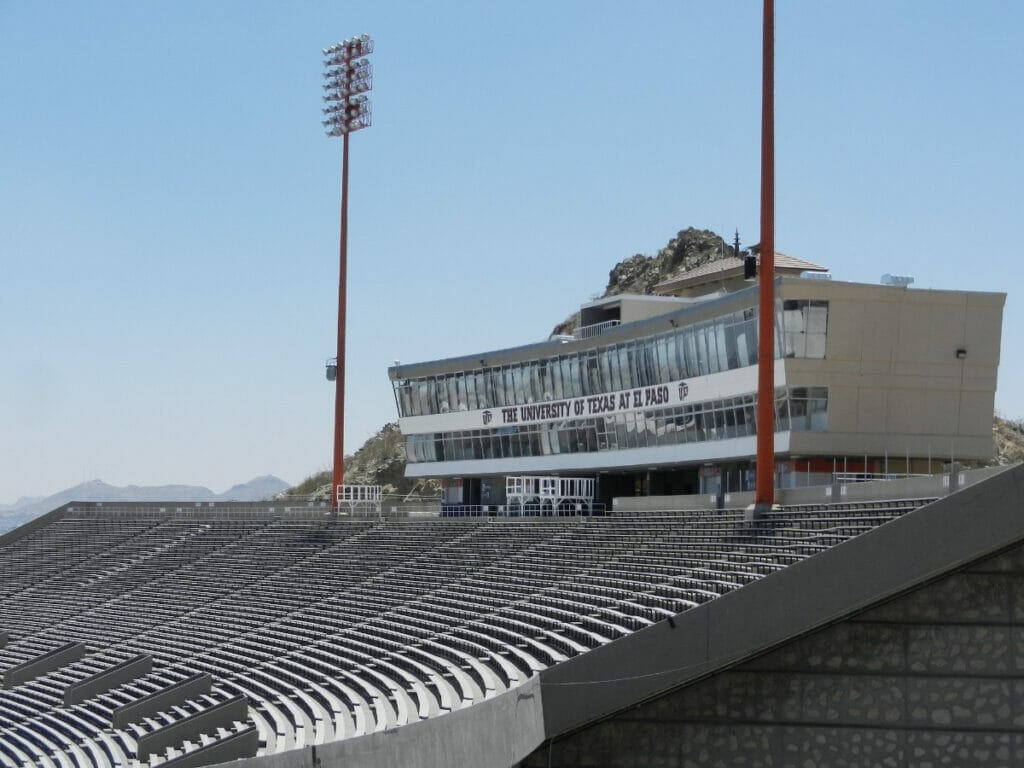 The Sun Bowl Stadium is a football stadium on the campus of the University of Texas at El Paso (UTEP) although it is also a venue for large concerts as well (including U2 and the Rolling Stones!).
If you're a football fan, you probably already figured out the stadium is named for the game it hosts, the Sun Bowl, the second-oldest bowl game in the country (behind the Rose Bowl).
It is also home to the UTEP football team (Go Miners!).
If you're visiting during football season, join the locals and cheer on the team!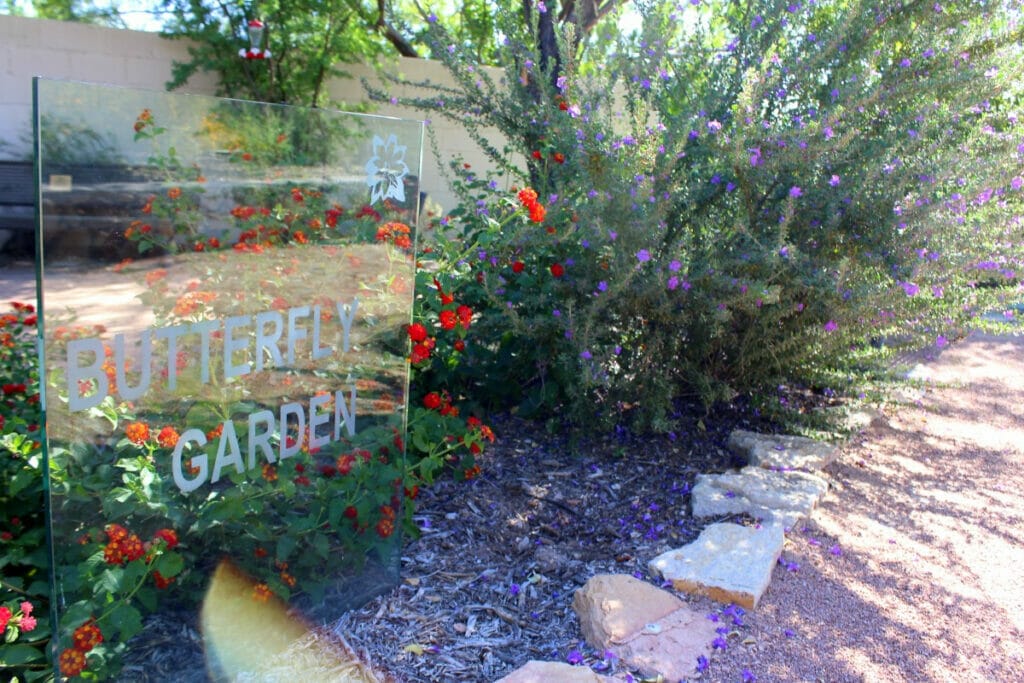 This El Paso attraction is a two-for-one, both a heritage park and an amazing garden that showcases the native plants of the region.
The serene and peaceful park offers a beautiful walking path around a lake where you're likely to spot hummingbirds!
Throughout the park are interpretive signs where you can learn more about the Chihuahuan Desert vegetation history and the El Camino Real de Tierra Adentro.
Hot tip: make sure to bring a wide brimmed hat as there is little shade in this sunny park!
One of the other popular things to do in El Paso is visiting Hueco Tanks State Park & Historic Site for day-use and camping.
At Hueco Tanks, you can hike, rock climb, bird watch, study nature and history, picnic and if you're there after dark – stargaze!
There are designated areas of the park for both self-guided and guided exploration.
The park issues permits for only 70 people to access the North Mountain area each day so make sure to reserve 90 days before you visit.
If you're interested in a guided tour, call the park about one week in advance to guarantee a fun day!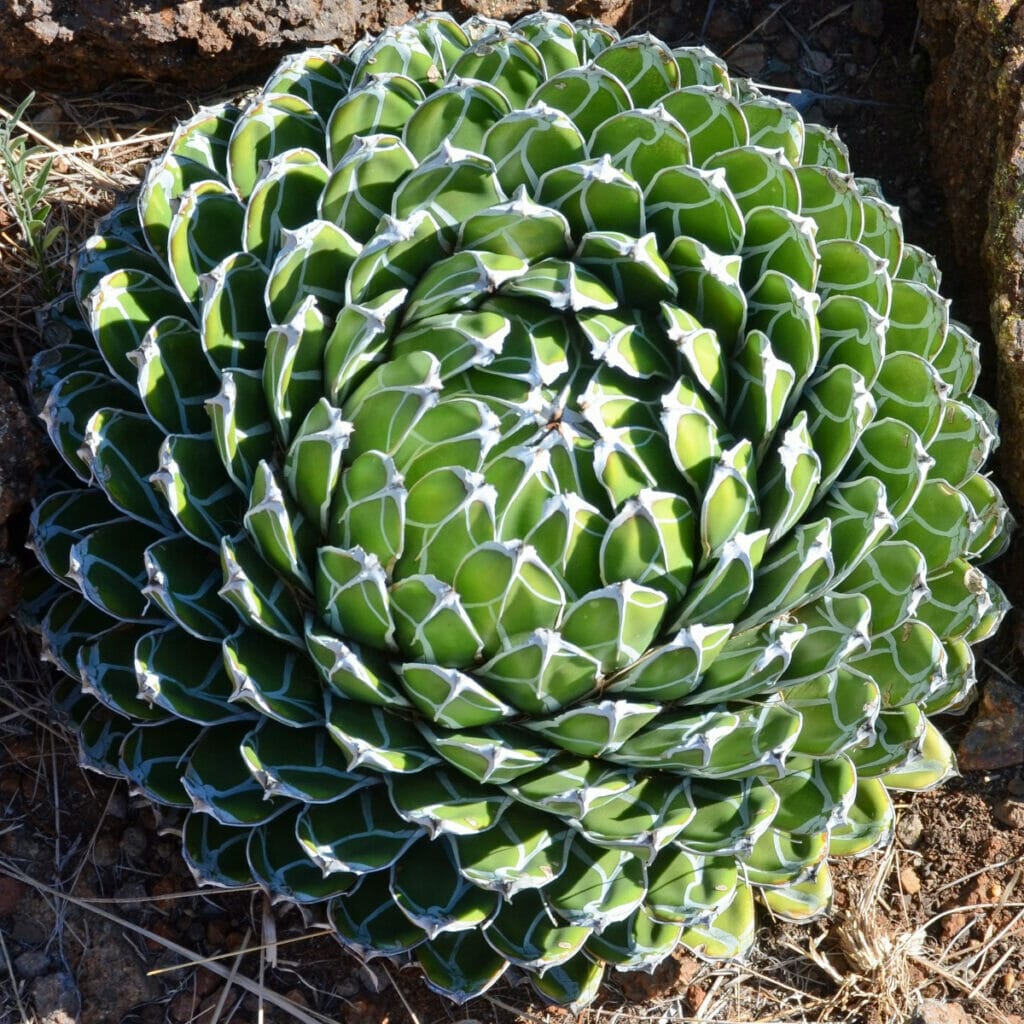 The Centennial Museum is the oldest museum in El Paso and is part of the University of Texas at El Paso.
The museum serves the binational community of the Chihuahuan Desert region.
It features exhibits that celebrate the lives of the people Indigenous people in this area in addition to a rotating selection of new exhibits.
The botanical garden on site is dedicated to the flora of the Chihuahuan Desert and nearby areas.
The museum and gardens are open Monday through Saturday so stop for some learning and fun!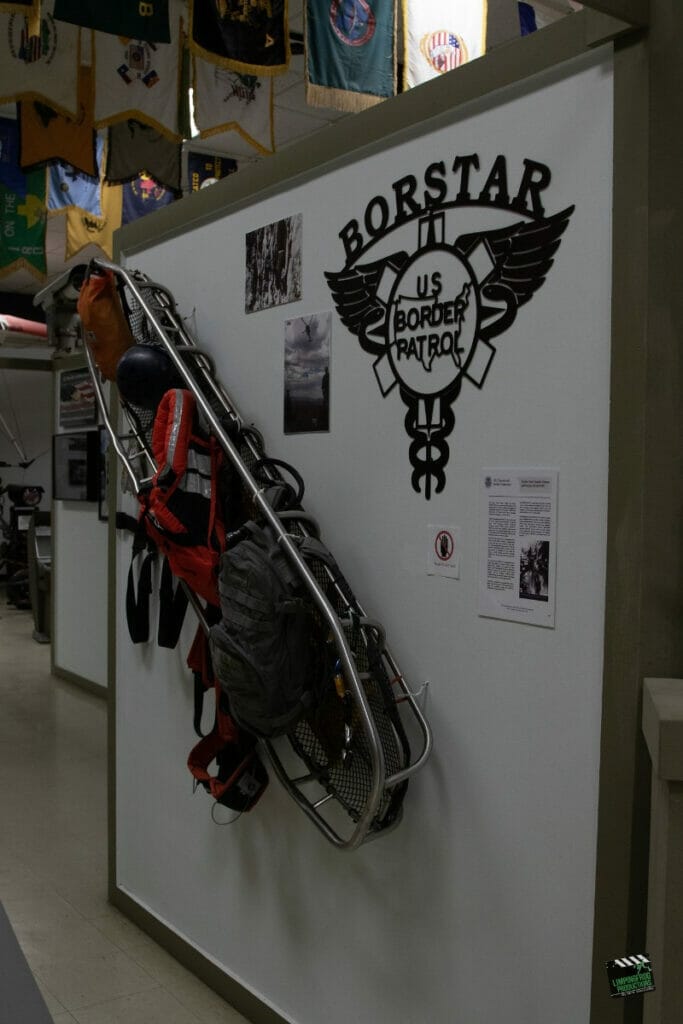 Have a history buff in your family? Or maybe it's you…
Either way, The National Border Patrol Museum is one of those El Paso attractions that can't be missed.
This museum is a one-of-a-kind institution that covers the history of the United States border patrol across time from the old West to current day.
Exhibits include displays of weapons, archives, artwork, and even "hands-on" vehicles.
The entire museum is free and guided tours may be booked in advance if you fancy having someone show you around.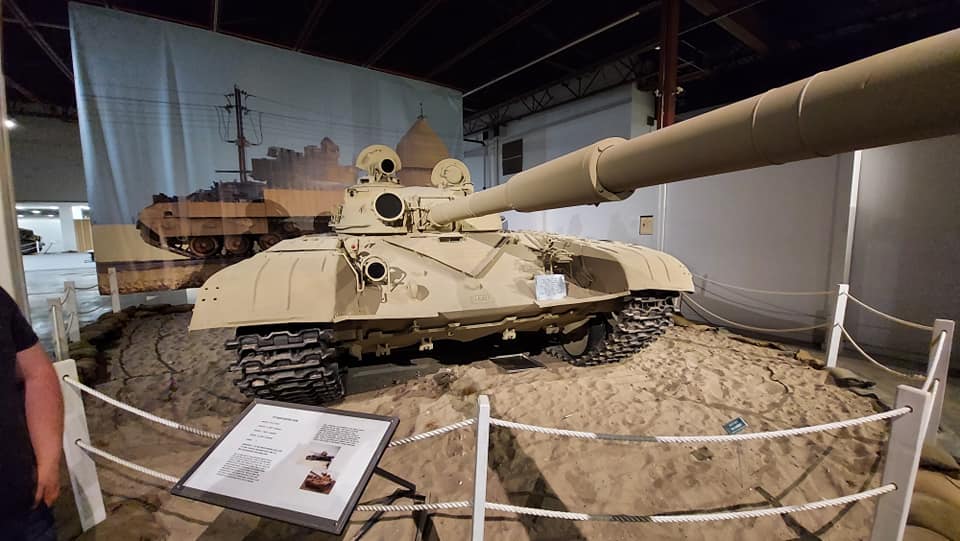 Here's another one for the history buffs (or anyone who enjoys big ol armored vehicles).
The Fort Bliss and Old Ironside Museum features the 168-year history of Fort Bliss (a US Army post headquartered in El Paso) and the history of the 1st Armored Division from its organization in 1849 until the present day.
The exhibits include over 40 tanks and armored vehicles.
Best part, admission is free and soldiers are on hand to assist visitors and answer questions!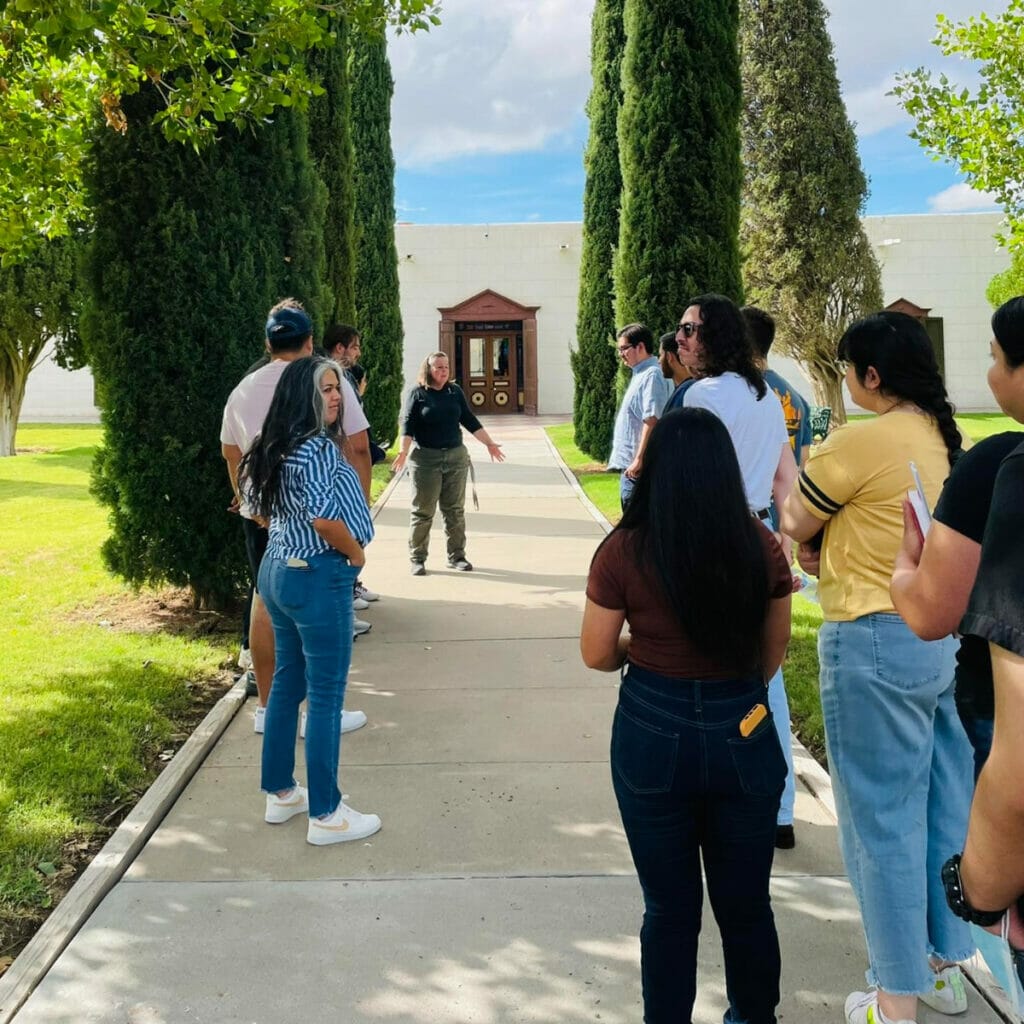 The Magoffin Homestead explores the story of a family (and of course, their home) who had an active participation in U.S. expansion and trade along the Santa Fe-Chihuahua Trail.
The 1875 house itself is a striking adobe style combined with Greek revival details, a prime example of Territorial style architecture.
When visiting, you opt in for a self-guided or guided tour to explore the home and the surrounding area.
The site also offers various events like craft workshops, lectures, and festivals so make sure to check their site to see if anything peaks your interest!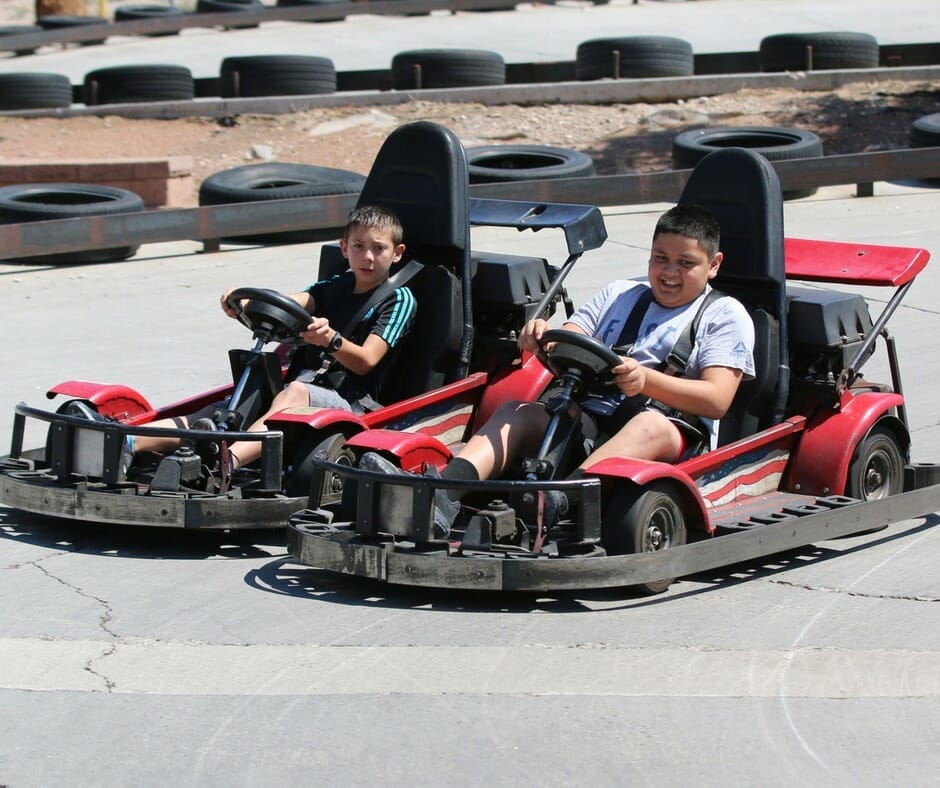 Bob-O's Family Fun Center is El Paso's one-stop-shop for a good time!
Complete with go-karts, an arcade, mini golf, laser tag, bumper boats, and batting cages, there is something for the whole family to enjoy while stirring up some friendly competition.
Fill up your "Fun Card" with credits upon entry and you won't be disappointed!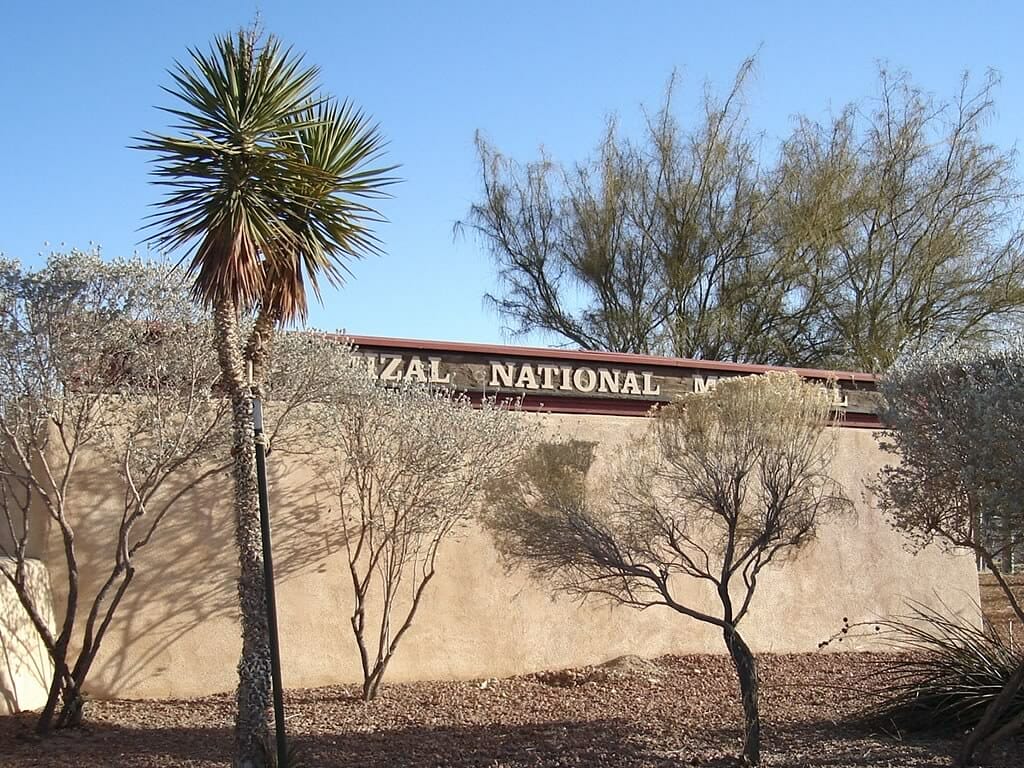 The Chamizal National Memorial, located along the United States-Mexico border, is one of the most historical things to see in El Paso.
According to the National Parks Service "the Chamizal is more than just an urban park to recreate or enjoy a quiet afternoon.
These grounds are a reminder of the harmonious settlement of a 100-year boundary dispute between the United States and Mexico."
Inside the park you can visit a museum, art galleries, a theater, and an amphitheater that celebrate the peaceful and harmonious settlement of the Chamizal boundary dispute.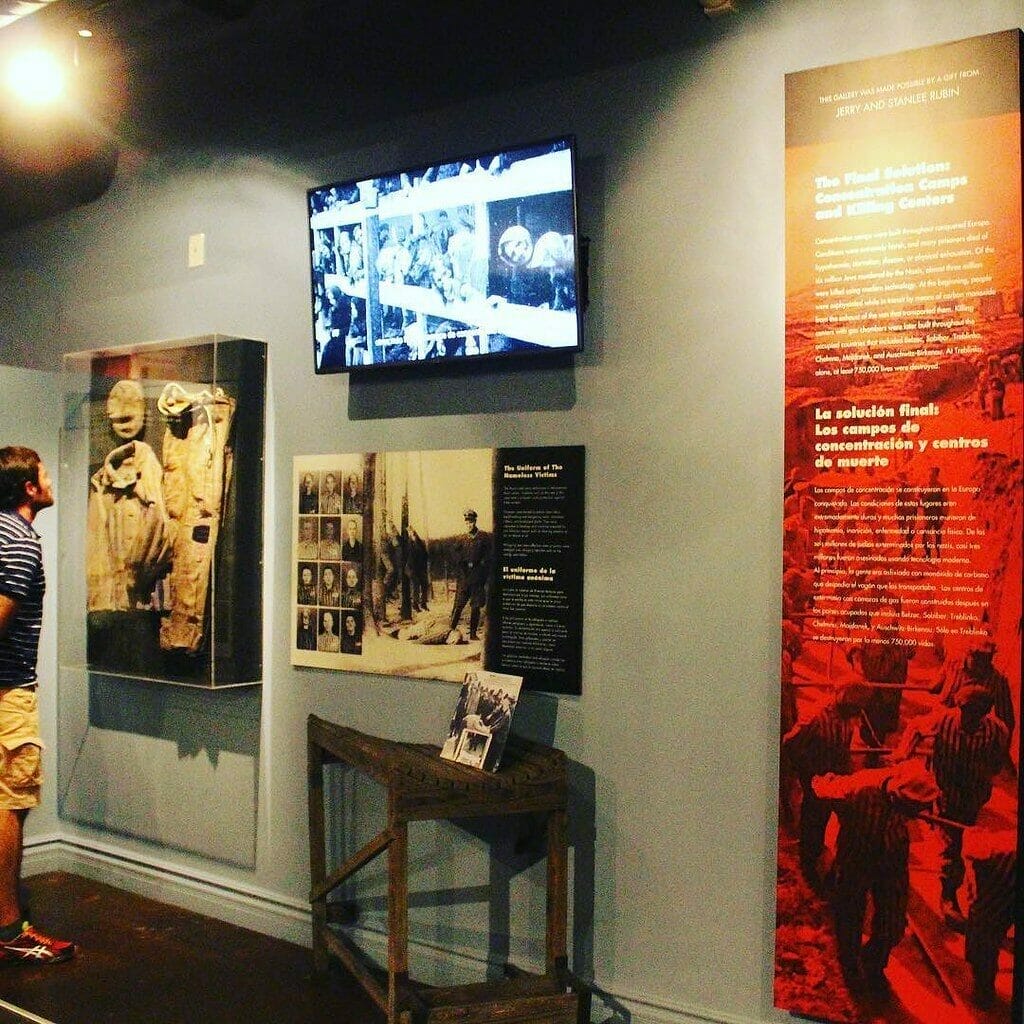 While El Paso may be one of the least likely places to expect a Holocaust Museum don't let that top you from making the trip!
The El Paso Holocaust Museum is the only fully bilingual Holocaust museum and one of only 13 free-standing Holocaust museums in the United States.
The entire museum is free but regularly hosts special paid events to support its mission of remembering the past so it's never repeated.
The exhibits are interactive and interesting for all ages!
One of the more popular things to do in El Paso for tourists is making a trip down the 9-mile El Paso Mission Trail which includes the two mission churches of Ysleta and Socorro and the presidio chapel of San Elizario.
El Paso Mission Trail was designated as a National Historic Trail in 2000 and includes Socorro Road (FM 258), which runs from Ysleta to Socorro to San Elizario.
According to the El Paso Trail Association, the route represents a segment of El Camino Real de Tierra Adentro (Royal Road of the Interior), the historic trail that extended from Mexico City to Santa Fe.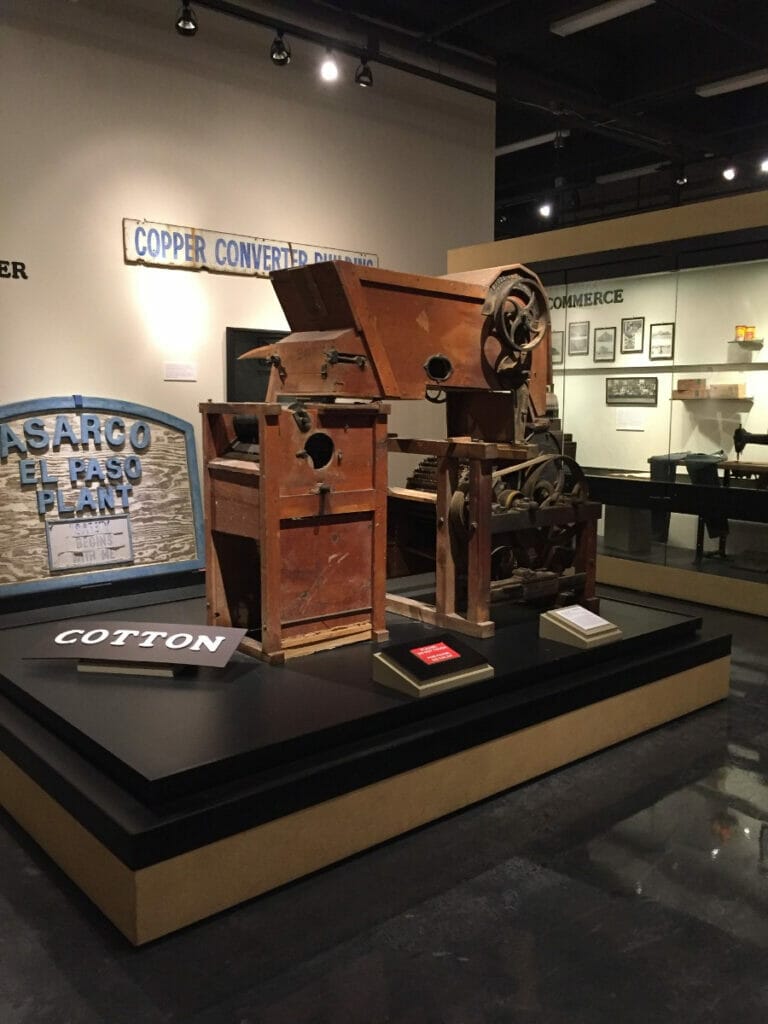 In the heart of El Paso's Downtown Arts District, you can explore more than 1,000 years of the city's regional history with just one visit to the El Paso Museum of History.
The Museum's collection features more than 10,000 artifacts, documents, images, and personal stories that bring the journey of El Paso's growth of a city to life.
The museum is open from Wednesday through Saturday for self-guided tours and offers guided tours if you book a week in advance!
Make sure to check out the Ysleta Mission Door (especially a trip to the Mission Trail) which dates from the early 1700's!
The El Paso Art District is one of the city's hottest spots for fun including great places for shopping, dining, and entertainment.
During a typical year, the Downtown Arts District has up to 50 exhibitions, from local art and artifacts to major traveling collections from American and international museums as well as open-air concerts, and children's activities.
Check out San Jacinto Plaza after dinner and drinks at one of the many authentic Mexican restaurants in the area for a relaxing atmosphere (and cute selfies).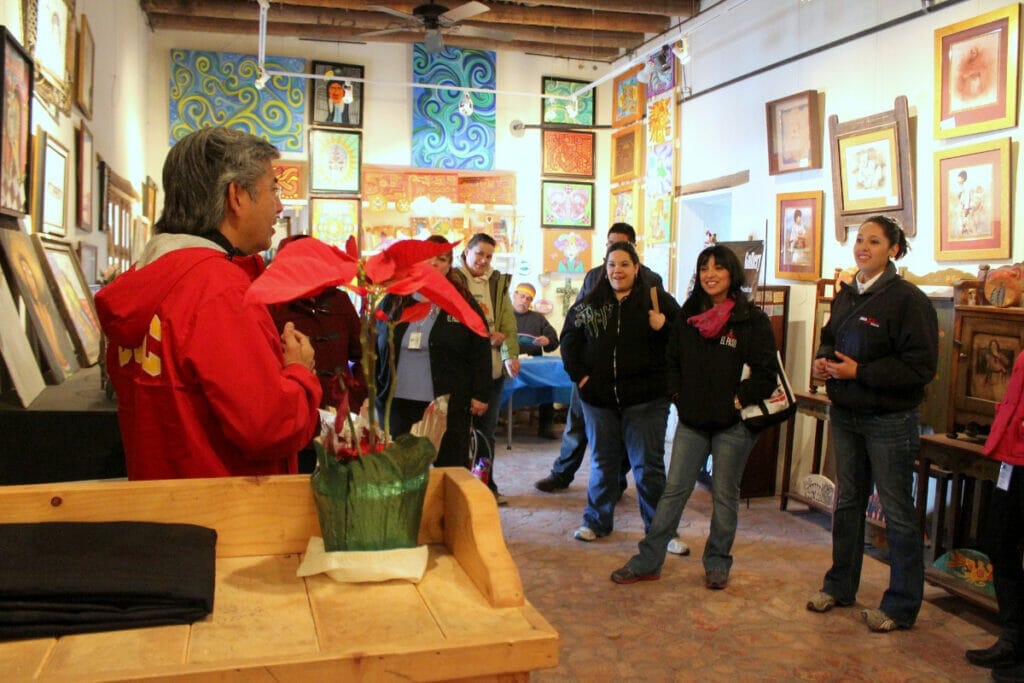 Technically the San Elizario Historic District is 17 miles south of El Paso but if you're visiting the area, it can't be missed!
San Elizario is set on a section of El Camino Real de Tierra Adentro (locally known as the Mission Trail, see above) and remains a well-preserved portrait of more than 300 years of frontier life.
The district includes six galleries and over 20 art studios that open for visitors as well as restaurants, gift shops, museums, and historic sites to explore.
Spend the day away from El Paso while strolling the streets of this historically significant but modernly fun area!
The Thousand Steps Trail, part of Franklin Mountain State Park, is a fun hiking route that includes the crash site of a B-36 bomber from 1953!
The trail itself is a moderately challenging trail that makes for a great short hike with beautiful views of the surrounding area!
Make sure to bring sun protection for the 2.8 mile hike as the trail is steep and there is little shade.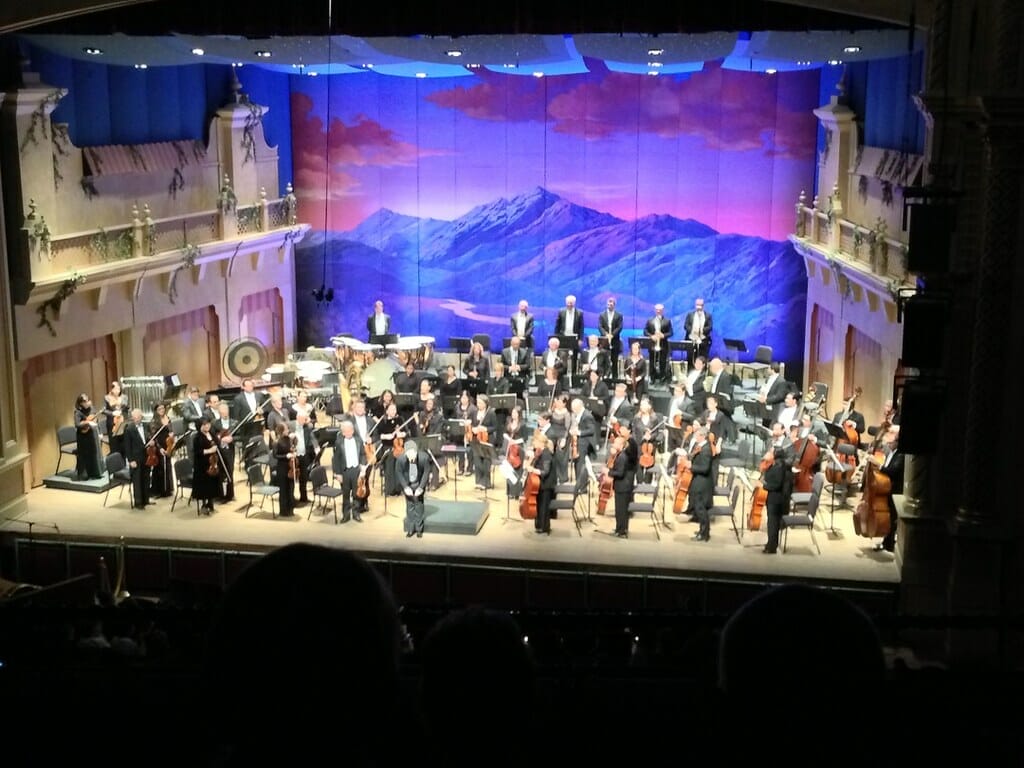 The El Paso Symphony Orchestra performances are held in the Plaza Theater (mentioned above) but the concerts are so stunning they deserved a line of their very own!
If you're looking for entertainment, look no further than the Orchestra which performs everything from classical music to sounds of holidays to Harry Potter and the Sorcerer's Stone in concert!
Check out their website to find out what's coming soon!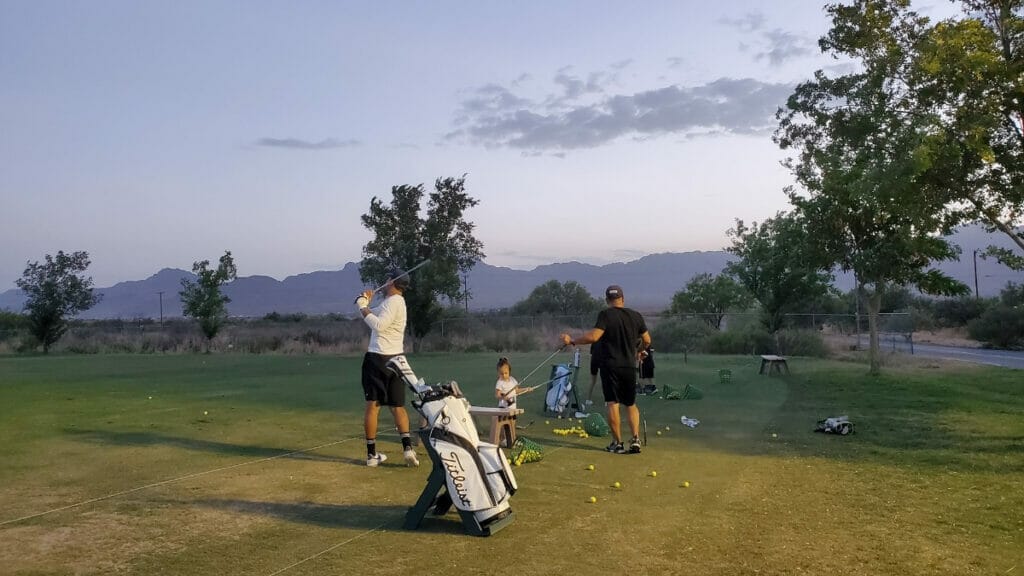 At the foothills of the Franklin Mountains in El Paso site the Painted Dunes Golf Course complete with 27-holes of championship style golf.
The golf course was carved out of the Chihuahuan Desert and offers visitors the scenic beauty of native foliage and desert wildlife making it a great destination for visitors.
Before hitting a few rounds, check out the Dunes Restaurant and Grill for Texas's favorite grab-and-go meal, the breakfast tacos!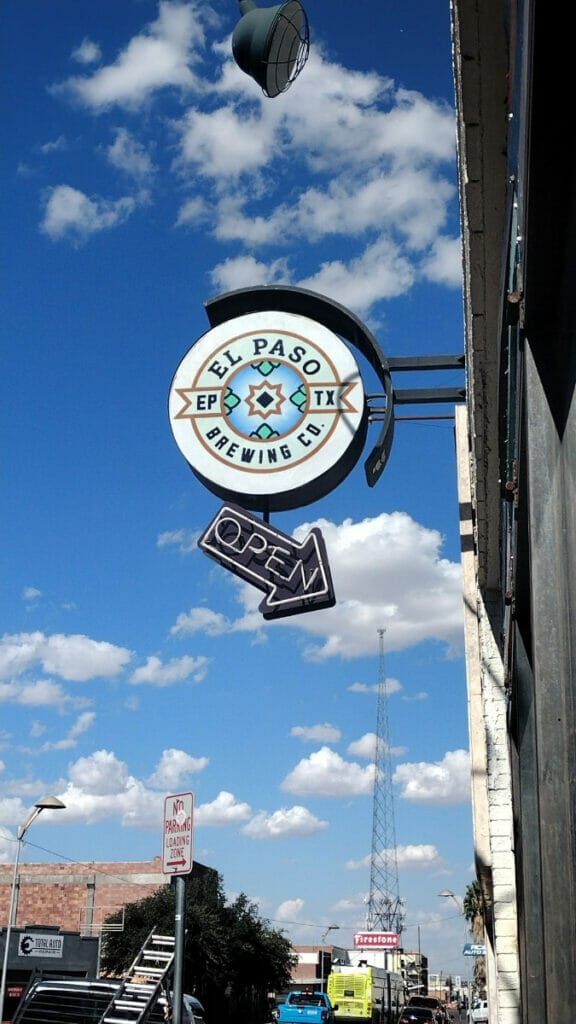 All good Texas cities are home to at least a few quality breweries and El Paso is no exception!
Located at 810 Texas AveEl Paso Brewing Co. boasts great beer and a good time in a historic location.
Each of their craft beers have a connection to Texas heritage and are made right on site!
Make sure to come hungry as they also serve up some killer nachos!
Pin for Later!