As you can imagine, a state as big and diverse as Texas is bound to have a bounty of tales to tell.
So sit back, crack a Lone Star beer (or glass of ruby red grapefruit juice), put on some Willie Nelson, and get your plate of brisket ready cause you're in for a Texas trivia treat!
From the dry desert heat to the humid Gulf of Mexico, Texas is full of surprises.
If you've ever wondered where BBQ comes from, what's the big deal about breakfast tacos, or what makes Texas chili any different then keep on reading!
More of a nature nerd?
Well, maybe bats, birds, trees, and rivers are more your speed!
Maybe music and history are your passions or you're just here for the dinosaur facts.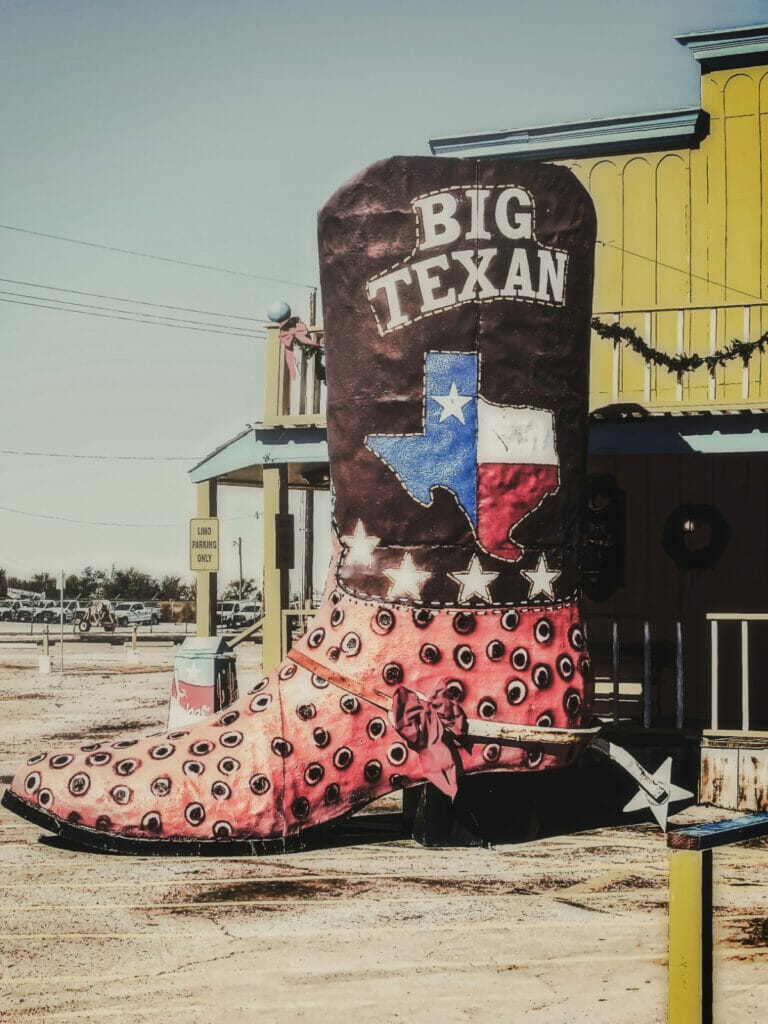 With so many fun facts about Texas it was hard to choose just a few so read on to learn just a handful of things that make Texas tick.
And remember, don't mess with Texas!
Hey! Want more awesome Texas guides? Check out some of our favorites!
GET A

FREE

TEXAS GUIDEBOOK WITH LOCAL TIPS!
With 71 pages of helpful travel tips and the "best of" Texas lists, this is your ad-free key to your Texas trip.
Okay, everyone grab their best vintage Texas tee and let's get going!
1. Texas is nicknamed the "Lone Star State"
The Lone Star is stamped on everything from breweries to banks to bakeries all across Texas but where did this nickname come from?
Well, it goes way back to its former status as an independent republic.
The name stands as a reminder of the state's struggle for independence from Mexico in addition to its placement on the Texas state flag (interestingly enough, the nickname existed before the flag).
And while we're on the topic, Lone Star brewery beer is actually one of the oldest native American beers, being brewed and crafted in San Antonio, Texas, since 1883!
Now there's some good Texas trivia!
2. Though popular for its deserts, less than 10% of the state's land area is actually desert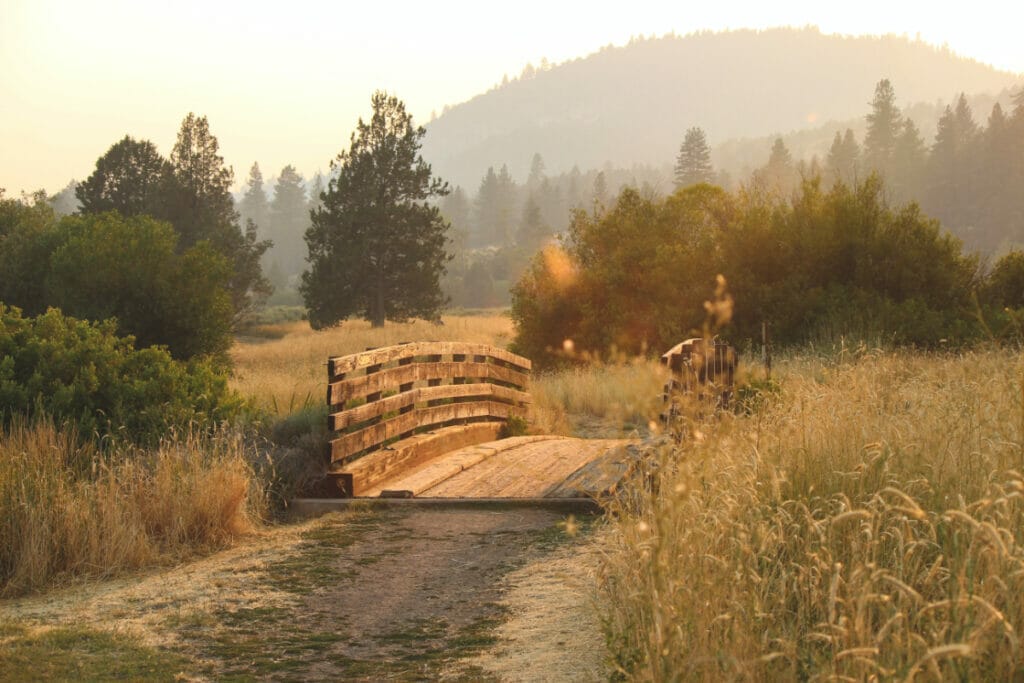 Pop culture may lead you to believe that the Texas landscape is all hill country, cacti, and tumbleweeds but you can't always believe what you see on television!
In reality, most of the population centers are near areas of former prairies, grasslands, forests, and even coastline.
What's the big twist here?
Well, as it turns out, Texas actually takes second place for most forest acreage in the United States (after Alaska)!
While mostly covering the areas in East Texas, there are approximately 60 million acres of forest land across the state.
We won't totally discredit the deserts because we'd be remiss to mention the Chihuahuan Desert, which is one of the largest deserts in the world (139,000 square miles with part of it lying in Mexico)!
3. Texas joined the union as the 28th state in 1845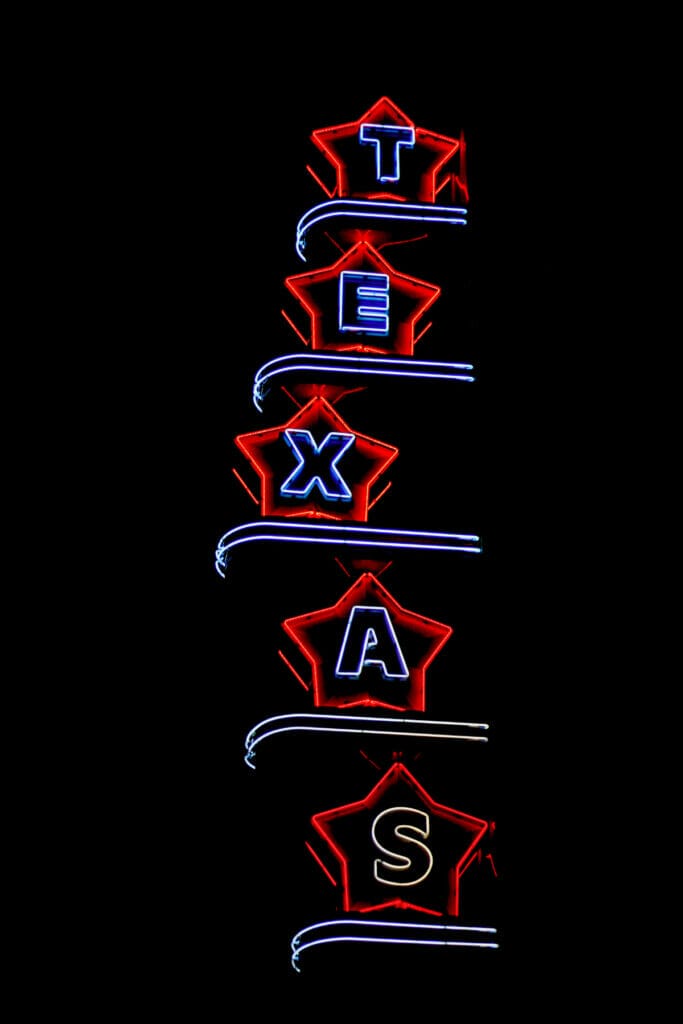 The journey to statehood for Texas has quite a different story from the other 50 states.
Until 1836, Texas was actually a part of Mexico but in that year, a group of settlers from the United States who lived in Mexican Texas declared independence!
The settlers called their new country the "Republic of Texas."
It remained this way for nine years until a bill was signed by President Polk on December 29, 1845 to make Texas an official state.
Things weren't as easy as it sounds though, as the annexation of Texas contributed to the coming of the Mexican-American War.
4. Houston is the most populous city in Texas and the fourth-largest in the U.S.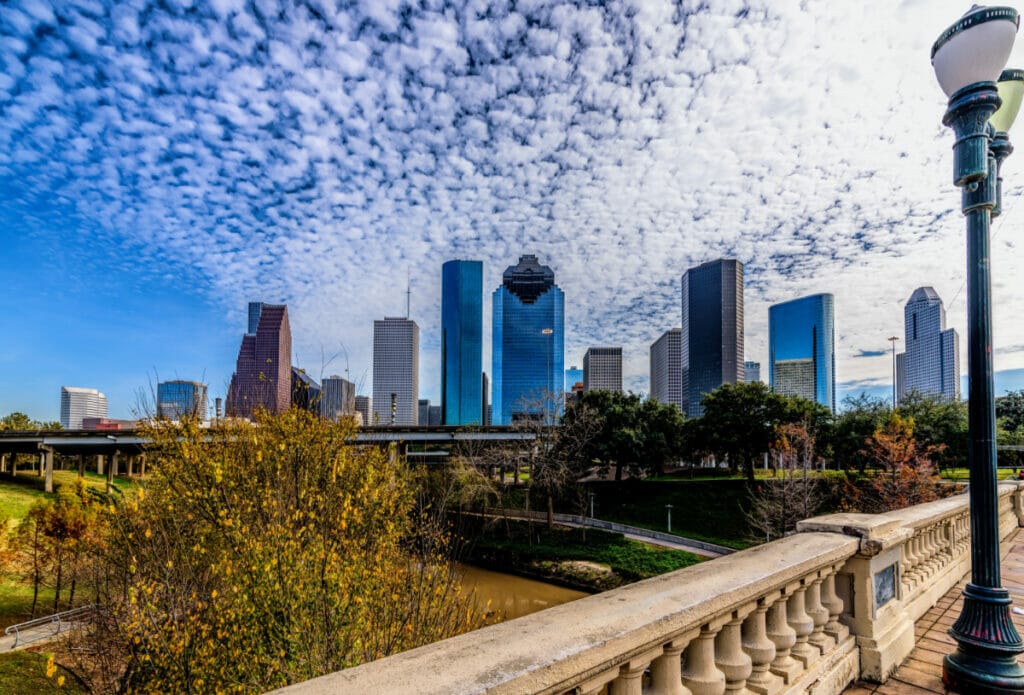 Houston is home to about 2.3 million people making it the most populous city in Texas which also means it is a major hub for culture, food, medicine and technology!
What else is big in Houston?
In addition to being home to the largest medical center in the world (Texas Medical Center) it also has the third largest number of languages spoken in the U.S. (after New York and LA).
To keep all these people moving, Houston even has a 7 mile underground pedestrian tunnel system 20 feet below the ground which connects 95 city blocks!
5. Cowboys are more than just a legend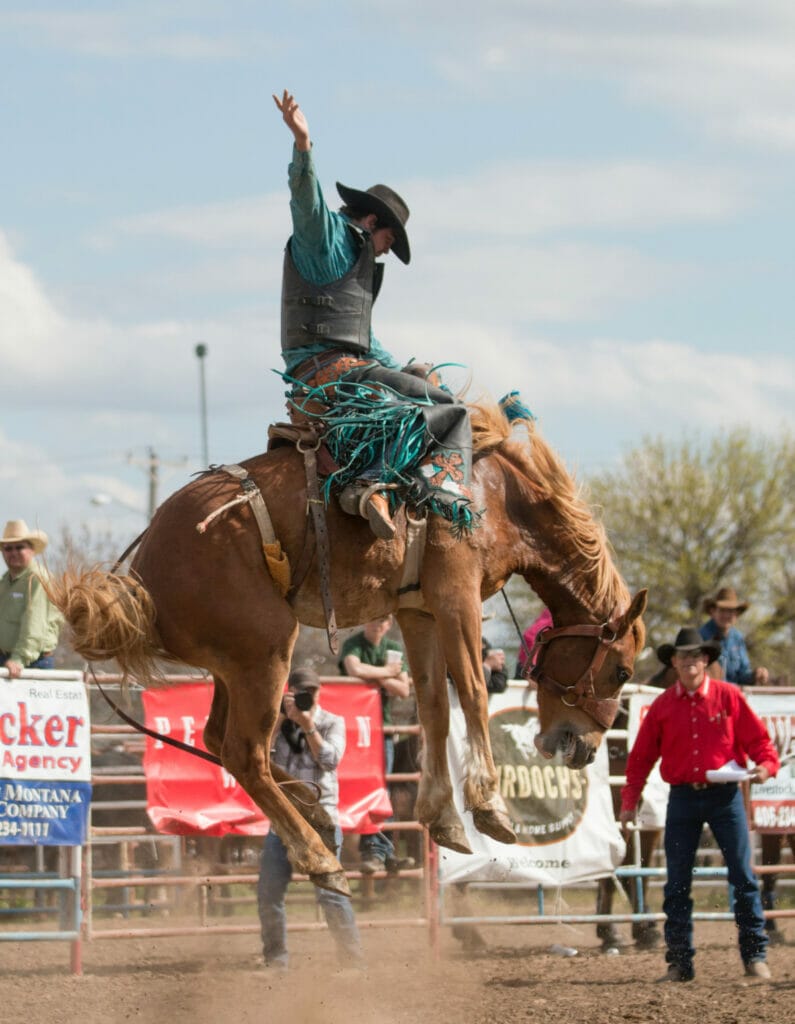 Before and after the U.S. Civil War, Texas came to dominate the cattle industry in the United States and it became a huge economic driver.
Oftentimes cowboys get a bad reputation for being wild and lawless, but that is not always the case.
In Texas, cowboys spent their time herding cattle, fixing fences and buildings, establishing frontier towns, and caring for horses.
Cowboys actually originated in Mexico (known as vaqueros) but as ranching made its way north, English-speakers adopted this culture and eventually Westernized it to the look and lifestyle we associate with cowboys today.
6. Texas has suffered the deadliest natural disaster in U.S. history.
While maybe not the most fun fact, it's still an important one to Texas history.
The 1900 Galveston hurricane took the lives of an estimated 12,000 people on September 18th.
In today's categories this hurricane would have been what we call a 4 meaning winds were blowing upwards of 145 miles per hour!
Despite being such a devastating storm, the Galveston hurricane was never named as this practice didn't exist just yet.
Since 1900, Galveston has been hit by tropical storms 14 times!
7. Texas is the second largest state.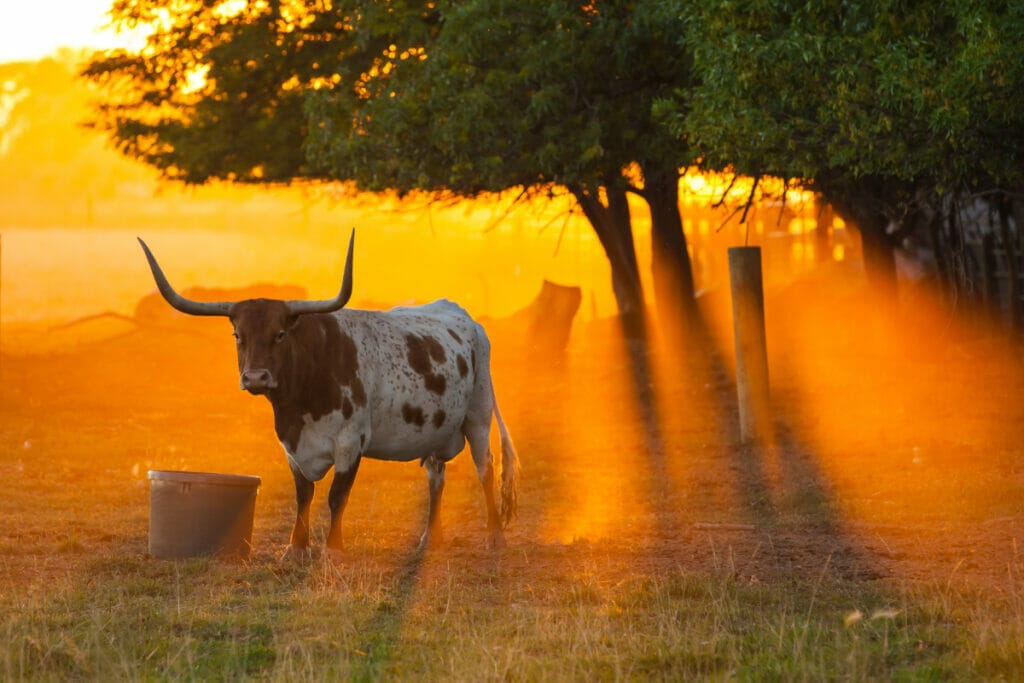 Though half the size of Alaska, Texas is still the second largest state with 268,596.5 square miles.
If you're struggling to imagine how big that truly is, remember Texas is almost twice as large as Germany or Japan, and more than twice the size of the United Kingdom!

Still not quite sure how big that is, well think of it this way, the entire world population of 7.8 billion could fit into the state of Texas (assuming the population density of New York City of 27,000 per square mile)!
8. Texans love their breakfast tacos
What do you get when you cross an egg, tortilla, and cheese?
No, this isn't a joke, it's a way of life!
The breakfast taco in Texas originated by cross-pollinating Mexican culture from their next door neighbor with Anglo-Germanic ingredients that were available in Texas.
Now you can find a variety of breakfast tacos all over the state from hipster brunch spots to your average roadside fast food joints.
You're bound to see the cheesy classic everywhere you go.
According to Bon Appetit magazine, for THE BEST breakfast tacos, you'll have to head to Austin and eat at a place called Rosita al Pastor.
9. "Don't Mess with Texas" began as an anti-littering advertisement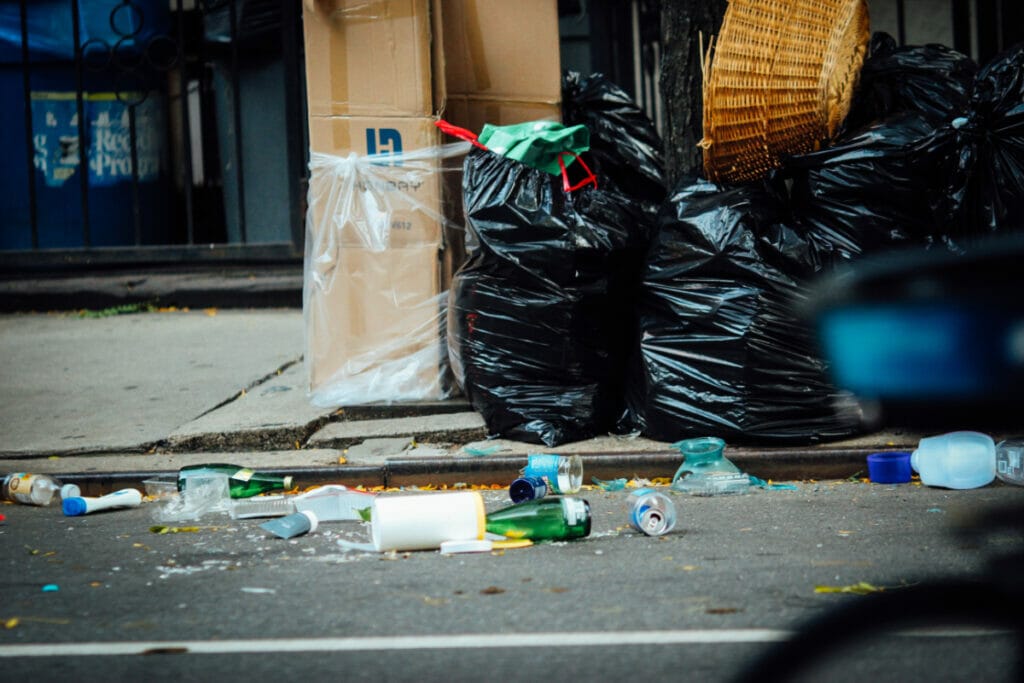 The internationally known slogan came to be in 1986 when the Department of Transportation used it in hopes of reducing littering on Texas roadways.
And, sure enough, it worked at first!
Since then, it has become internationally known, becoming an identity phrase to the millions who proudly live in the state and is still posted on highway signs along with tshirts, keychains, bumper stickers, and probably any kind of Texas souvenir you can dream up!
With this knowledge in mind, I'd think twice before littering in this state!
10. Austin boasts the most live music venues per capita!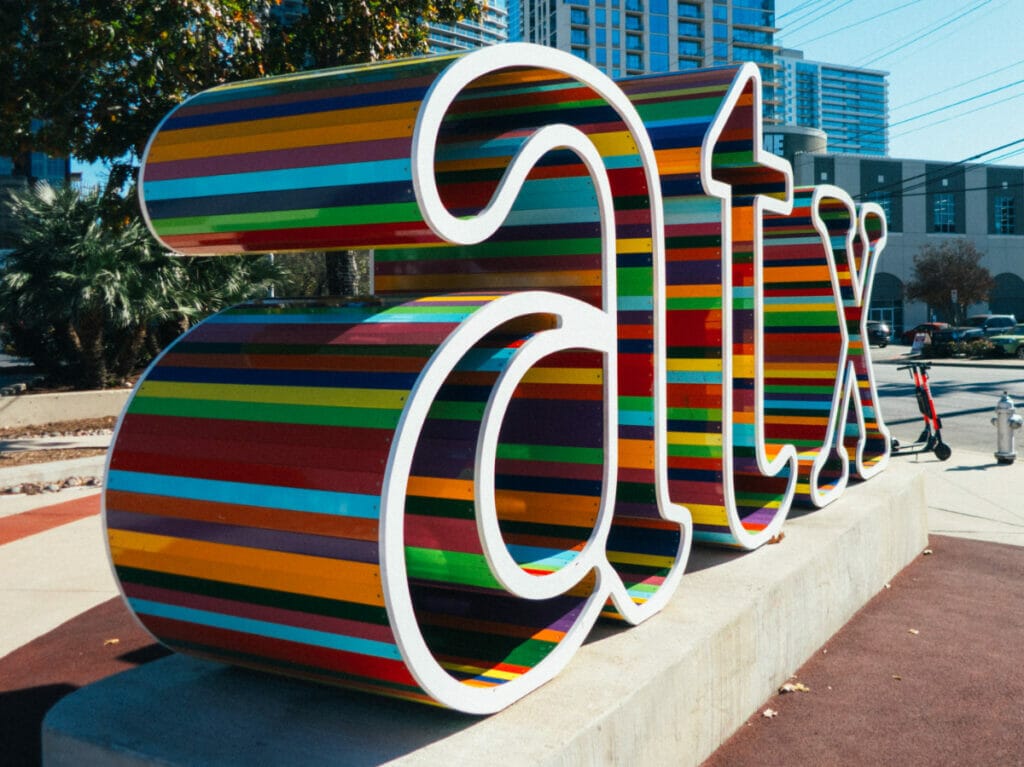 Austin's official motto is "The Live Music Capital of the World" for a good reason!
Claiming to have more venues than other big time music cities like Nashville, Memphis, Los Angeles, Las Vegas or New York City, it is known to host upwards of 100 concerts within the city limits per night!
The city is famous for some of the biggest international music festivals like South by Southwest (SXSW) and Austin City Limits (ACL).
If you're looking for good tunes you won't have to look far in areas like 6th Street and the Warehouse District!
11. Texas has a flower named after it!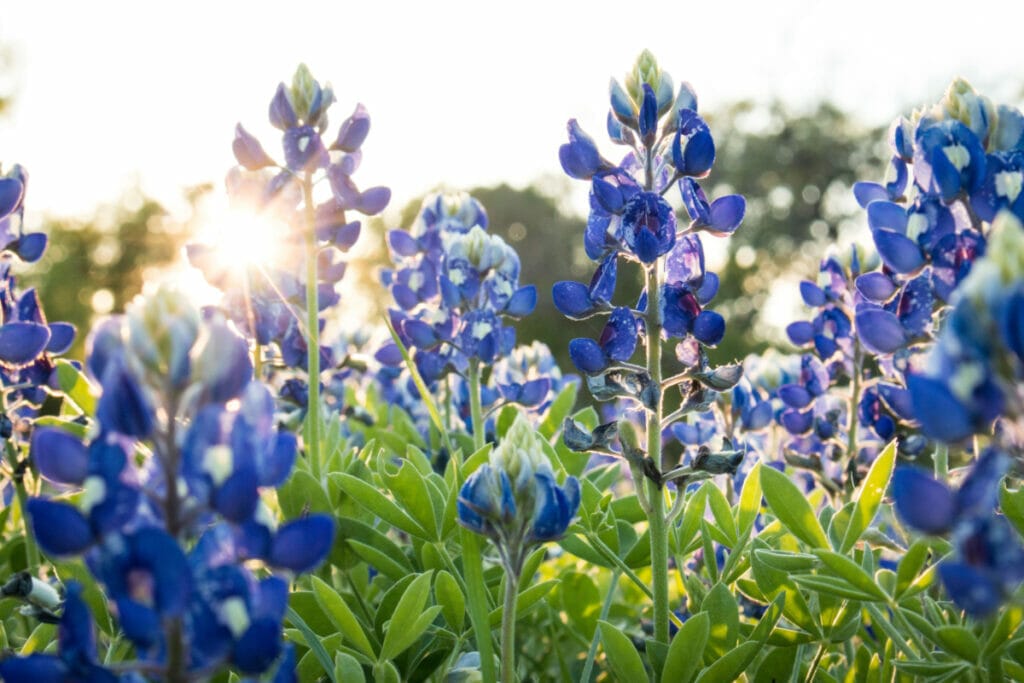 The Texas bluebonnet (Lupinus texensis) is a species of bright blue flowers famously found in the Texas hill country.
Around the end of March to mid-May you can see the gorgeous blooms of this annual flower pop up around an area called the "bluebonnet belt" of Central/East Texas!
There is even an official bluebonnet city of Texas so you're looking for the ideal spot, get yourself on down to Ennis!
And if you're wondering what the state flower is, you guessed it, a bluebonnet!
12. Texas is home to the nation's largest rose garden.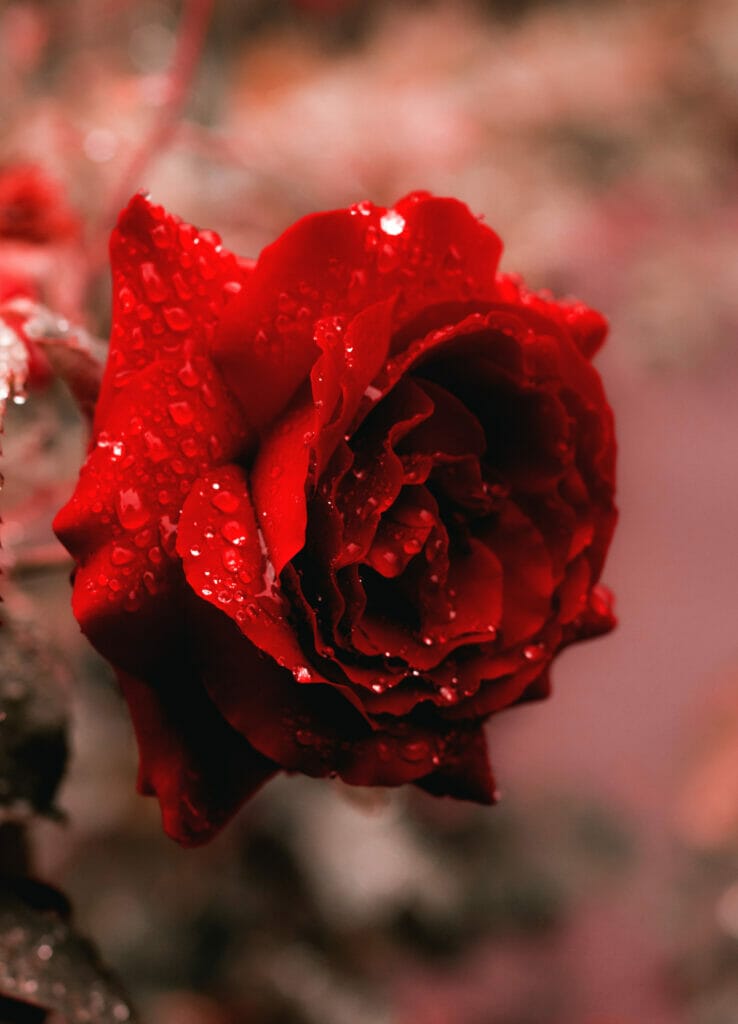 The Tyler Municipal Rose Garden in Tyler, TX spans 40 acres and includes over 38,000 rose bushes and over 600 different varieties!
Only thing crazier than that amount of roses is the fact that it is FREE to visit and is open 7 days a week!
Within the garden are multiple pathways, reflection pools, and spots to sit down and smell the roses!
The garden opened in 1952 and has only grown since then and now includes spring bulbs and a sensory garden.
13. Texas has evolved into the leading grapefruit producer in the country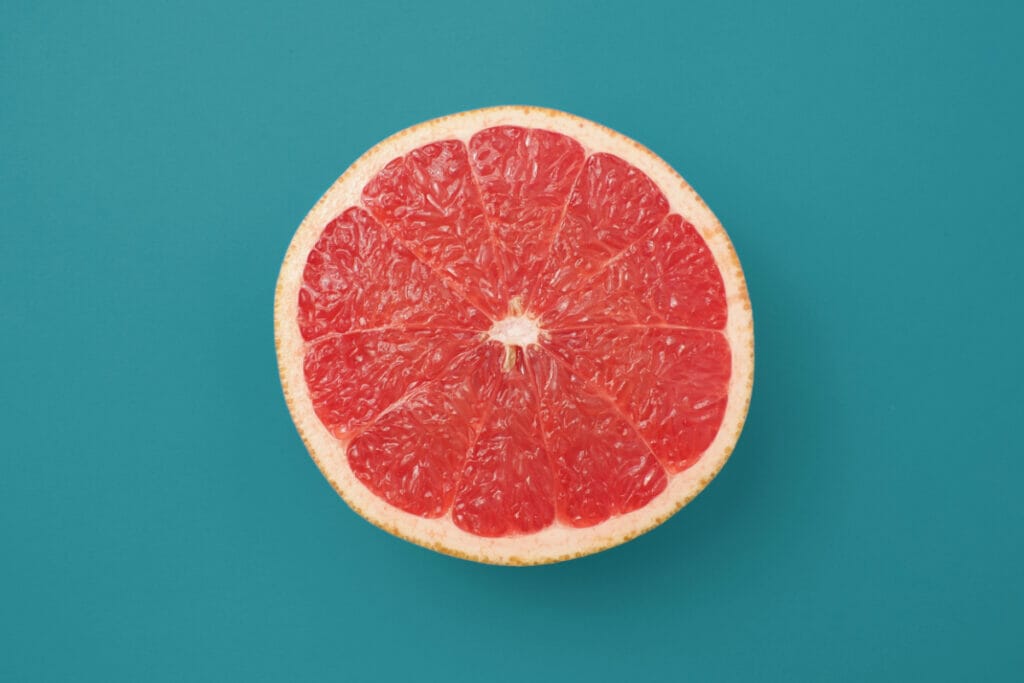 In 1929 A. E. Henninger of McAllen, Texas discovered Red Blush grapefruit or what we now know as the ruby red grapefruit variety when found a red grapefruit growing on a pink grapefruit tree.
The ruby red grapefruit is of historical significance because it is the first citrus variety to receive a patent!
Texans have grown grapefruit in the Rio Grande Valley for about 100 years and it is now the official state fruit.
October through May are the best months for the famously tart and delicious fruit!
14. Dr Pepper was invented in Texas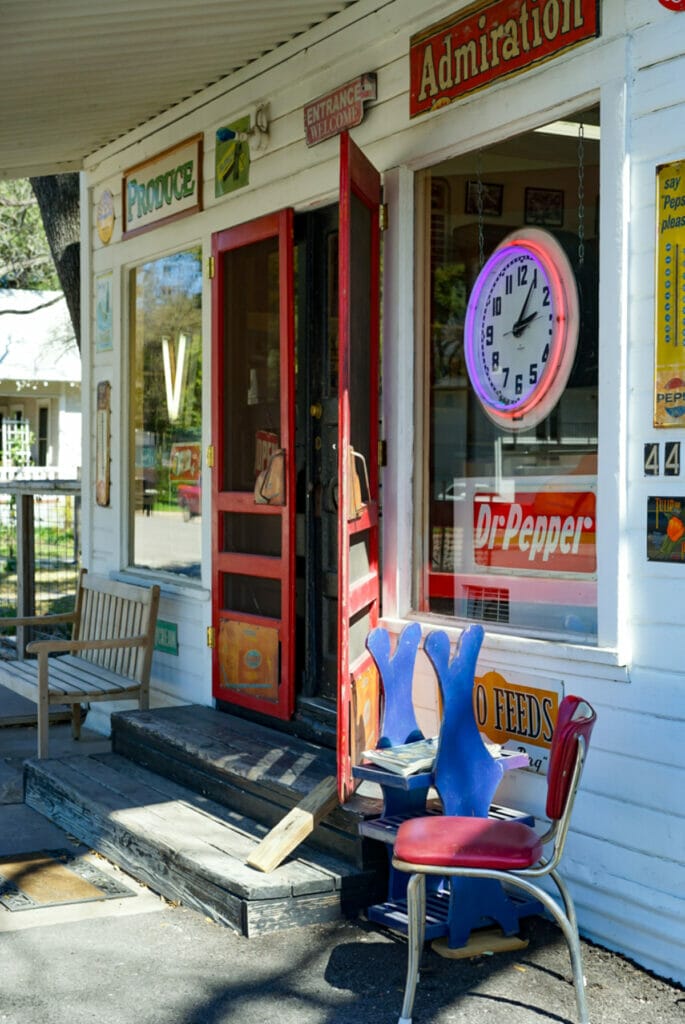 If you find yourself cracking open a crisp can of Dr Pepper at your summer BBQ, take a moment to thank Texas, or more specifically, pharmacist Charles Alderton.
In the 1880's, Alderton created the now internationally known drink in a little pharmacy called Morrison's Old Corner Drug Store in Waco, TX.
It was first served in 1885 and by 1904 it was on the market in the United States.
You can now buy one of the many hot-takes on the original recipe in Europe, Asia, North and South America, Australia, New Zealand and South Africa!
15. There are EIGHT state animals in Texas.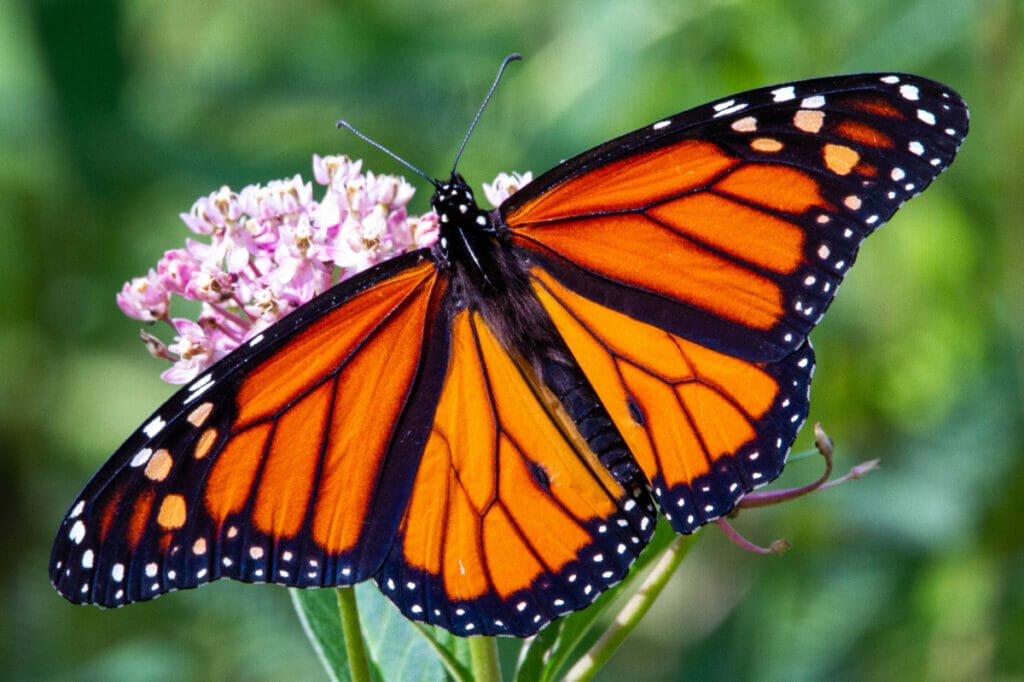 You know a state must really appreciate its wildlife if it has not one, but eight state animals!
This includes everything from the small state mammal (nine-banded armadillo) to the state reptile (Texas horned lizard) to the state insect (monarch butterfly).
Of course, if there's a small state mammal, I'm sure you're wondering what the LARGE state mammal must be…if you're thinking Texas Longhorn, then you're absolutely correct!
Curious what the other 5 might be?
Well here you go:
State Bird: Northern Mockingbird
Flying State Mammal: Mexican Free-Tailed Bat
State Dog: Blue Lacy
State Insect: Monarch Butterfly
State Fish: Guadalupe bass
16. Texas is to be the battiest state in the country!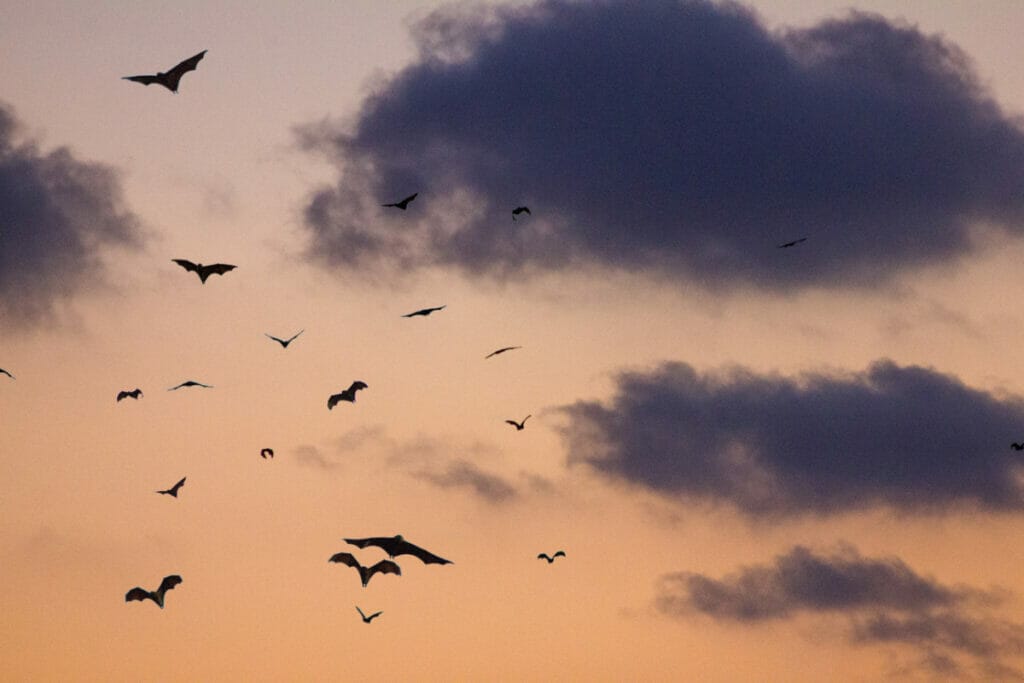 Texas is home to 32 of the 47 species of bats found in the United States!
The most common bat in the state is the Mexican free-tailed bat (hence it being the flying state mammal).
Mexican free-tailed bats are medium-sized bats that like to roost in large numbers in dark places near water.
This is why bridges are a super popular place to find these bats right at dusk, especially at the Congress Avenue bridge on Lady Bird Lake in downtown Austin.
This spot is actually the largest urban bat colony in North America!
17. Chili is the official dish of Texas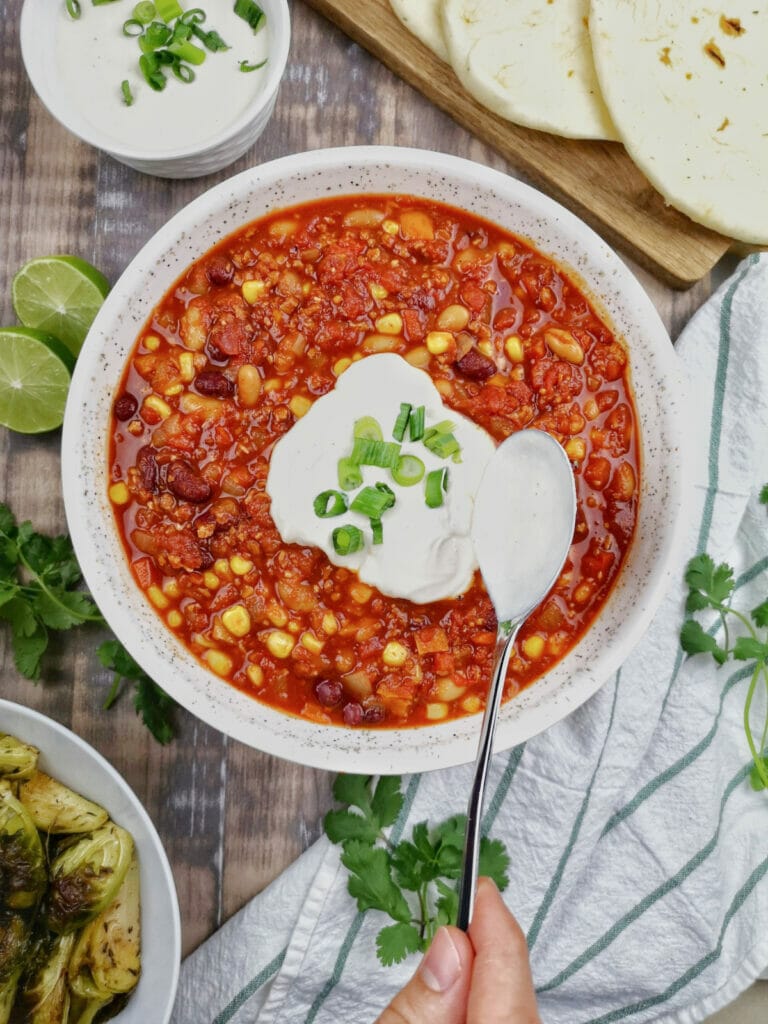 As we discussed, Texans love their breakfast tacos but there is no food more Texan than a big bowl of chili.
Chili became the official dish of Texas in 1977 and has been enjoyed by many ever since.
Unlike other versions of chili, the Texas style does not contain beans or tomatoes and only includes ingredients readily available on a daily basis (most importantly meat and dried chiles).
President Lyndon B. Johnson famously commented that "chili concocted outside of Texas is a weak, apologetic imitation of the real thing."
18. There are 367 miles of coastline in Texas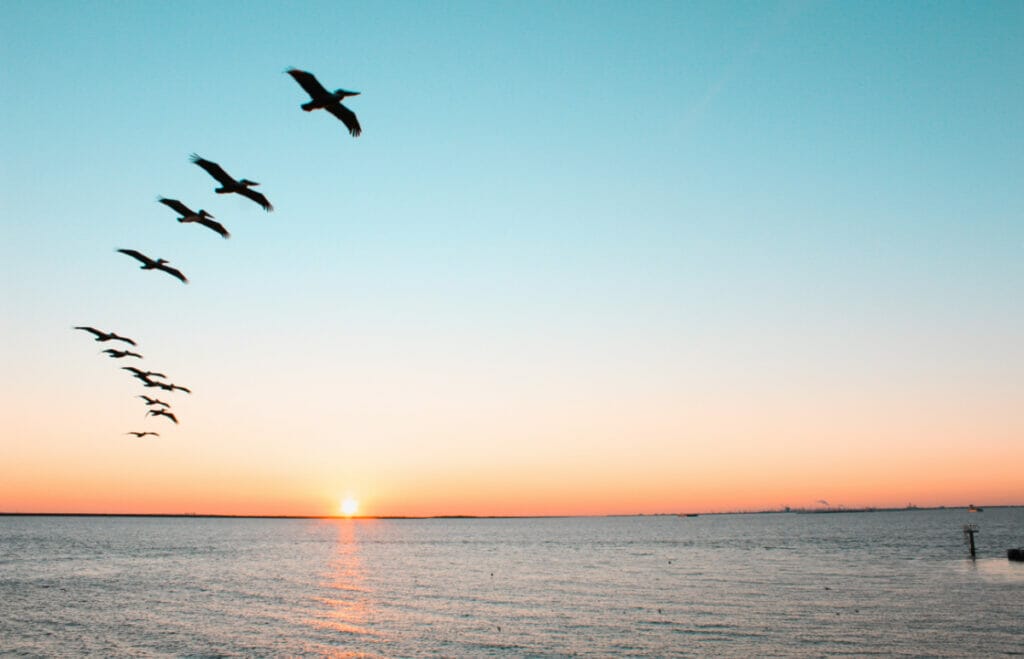 The coastal geography of Texas borders the Gulf of Mexico and includes eight coastal bays and lots of beautiful inlets.
Along the coastline sit six state parks including the popular tourist destinations of Galveston Island and Saint Padre Island.
Texas has the 6th longest coastline in the United States, about half the length of California's Pacific coast.
Coastal Texas is home to many types of animals including five species of sea turtle including Kemp's ridley, hawksbill, loggerhead, leatherback, and green all of which are endangered or threatened species.
19. Live oaks are the most commonly planted trees in Texas.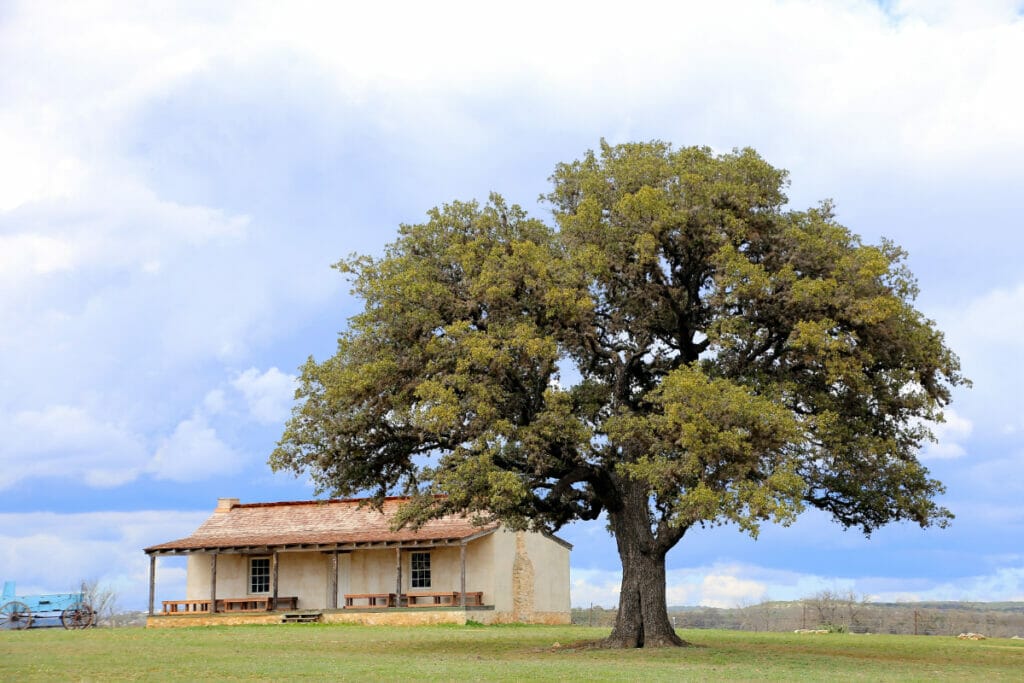 While not the official state tree (that's actually a pecan tree), live oaks are the most common tree seen in Texas.
The Texas live oak is nearly identical to the southern live oaks (commonly found further east from Virginia to Florida) but is more drought tolerant and cold hardy to withstand dry Texas climate.
Live oaks can live for a very long time and in fact, the oldest tree in Texas is a live oak growing in Fulton.
The tree has an estimated age of more than 1,500 years!
20. Texas shares its state bird with four other states.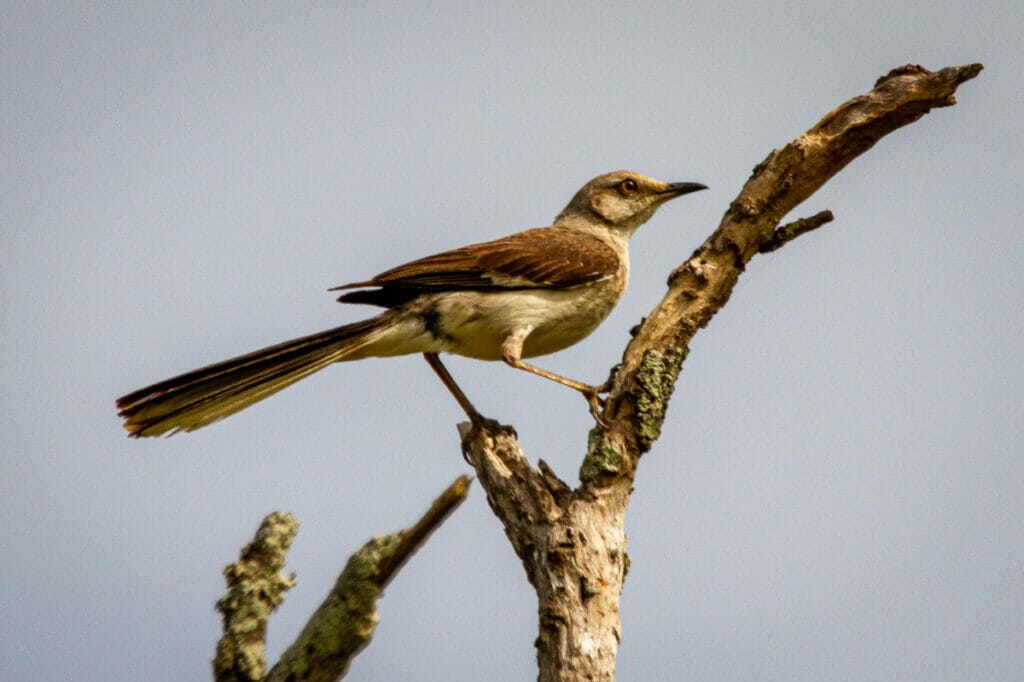 While not the most common state bird (that would be the cardinal), the mockingbird is a popular choice that Texas (chosen in 1927) shares with four other states.
Florida, Arkansas, and Mississippi, and Tennessee are the other four states that seek claim on the northern mockingbird.
The bird itself is quite influential in United States culture due partly to the face of its keen intelligence appearing in book titles, songs and lullabies.
Back in Texas, mockingbirds are found in nearly every habitat all across the state and the male's constant, loud singing can be heard from just about every city making it the most noticeable bird in the state.
21. Two presidents were born in Texas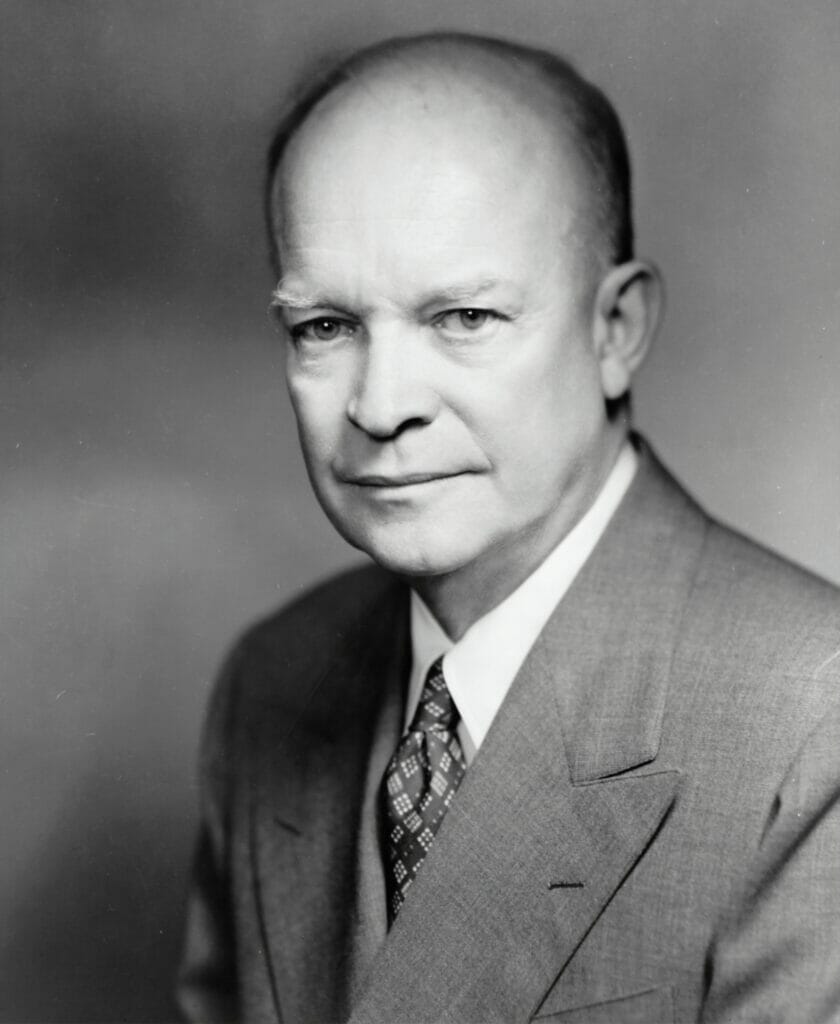 Can you name them?
Nope, neither of them have Bush in their name.
Ah, you got it, Lyndon B. Johnson and Dwight Eisenhower!
Johnson, 36th president, was born in a farmhouse in Stonewall, TX but has always had ties to the capitol, Austin.
Now you can visit the LBJ Library and Museum among many other schools, highways and even grasslands named after him.
Eisenhower, 34th president, was born in Denison, TX but was actually raised in Kansas.
That doesn't mean Eisenhower doesn't have any roads named after him though!
In fact, he has a whole Interstate Highway System!
22. There are 2 national parks in Texas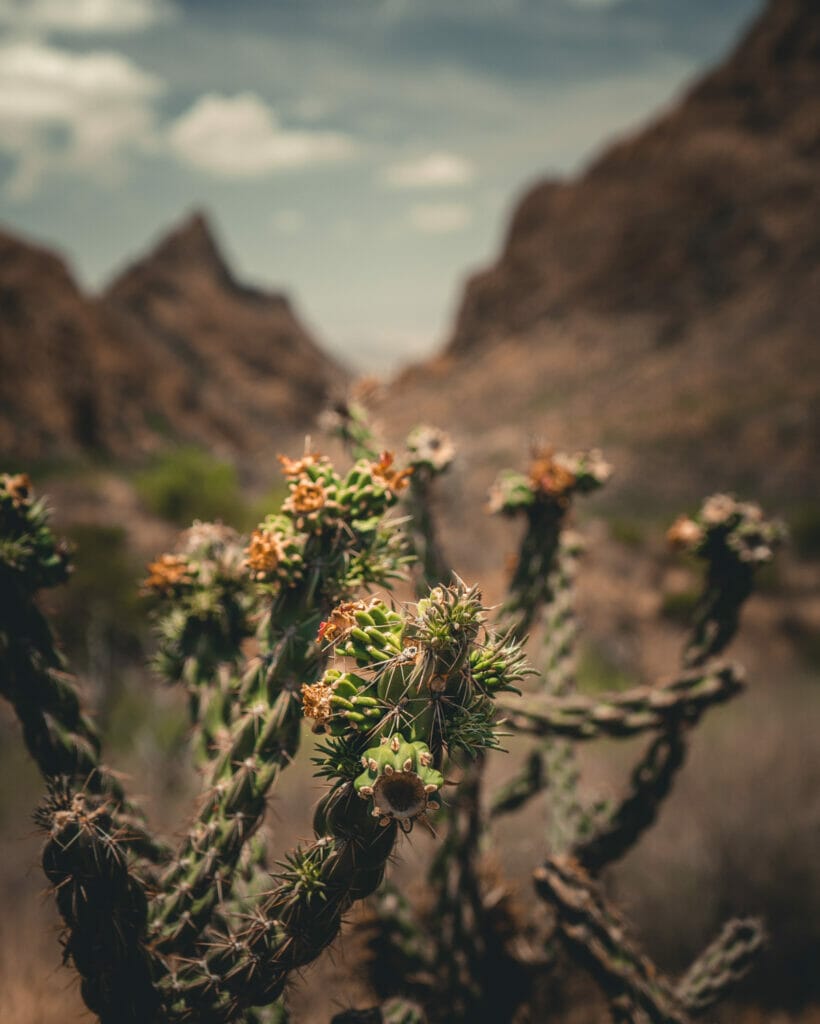 Not every state can boast not one but two national parks but for a state as big as Texas it's not surprising.
Guadalupe Mountains and Big Bend are technically the only national parks but the National Parks system does oversee 14 protected areas in the state including parks, historic sites, and preserves (see coastal fact!).
Both national parks can be found in the western part of the state.
In Guadalupe you will find the 4 tallest peaks in Texas and Big Bend contains the largest protected area of Chihuahuan Desert!
23. Texas Is Home To The World's Largest Convenience Store
Looking for beef jerky, a hot sandwich, ice cream, maybe a beach towel, some cereal, and a new hat?
Look further than Buc-ee's in New Braunfels, Texas, officially the world's largest convenience store!
Coming in at 66,335 square feet, the store and its famously cute beaver logo is known for its clean bathrooms and wide variety of items available to shoppers
For roadtrippers and truck drivers alike, Buc-cee's is a one-stop shop for everything including gas as it always promises a looooong line of available pumps.
24. The Pleurocoelus is the state dinosaur
Not all states have an official state dinosaur but of course a state as big as Texas would be one of the lucky ones to choose a giant, extinct animal!
The Pluerocoelus was a large herbaceous dinosaur that scientists believe traveled in large groups and weighed up 90,000 pounds!
Its fossils have been found in Texas including tracks that you can visit in the Dinosaur Valley State Park!
Although scientific evidence shows that this dinosaur did roam the Texas country, the skull of the Pleurocoelus has yet to be found so if you're reading this in the state, get digging!
25. A wide range of musicians are from Texas
What do Willie Nelson, Buddy Holly, and Beyonce have in common?
Yep, they are all from Texas!
Willie Nelson is from Abbott (though you can visit a bronze statue of him in Austin), Buddy Holly is from Lubbock (and now there's a museum), and Beyonce is from Houston (if you hear a reference to H-town now you know why!).
There are plenty of other stars born in Texas like Waylon Jennings, Kenny Rogers, and Janis Joplin.
There is also a genre of music born in Texas known as "Texas Country" which very just refers to country music from Texas that is a unique subgenre of Western music.
26. Texas BBQ originated in the 19th century.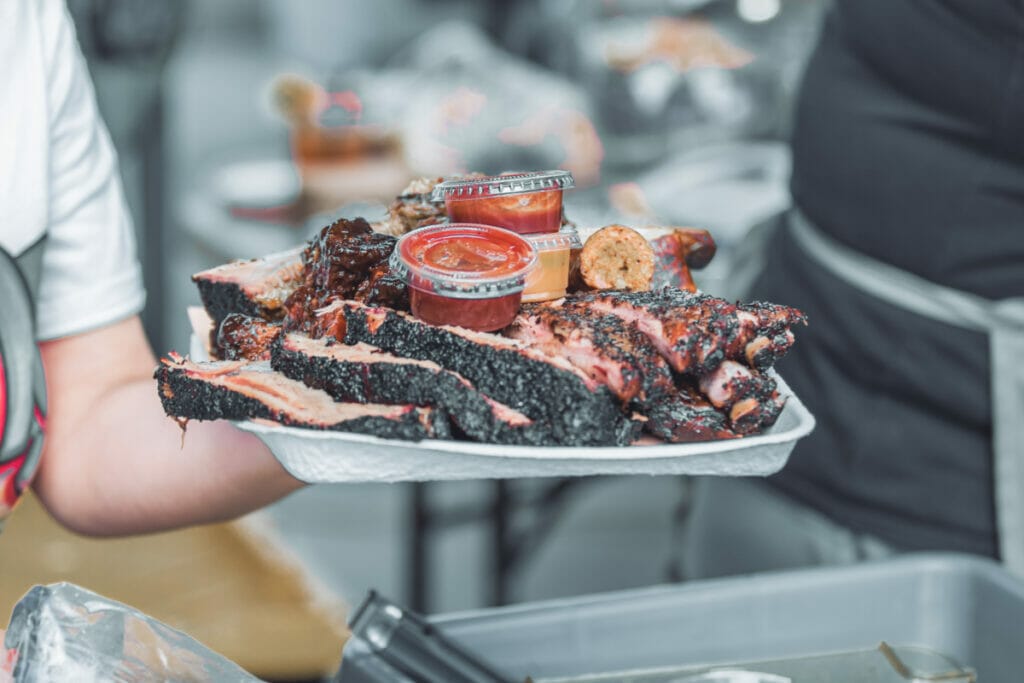 The Central Texas pit-style barbecue was established in the 19th century along the Chisholm Trail in the towns of Lockhart, Luling, and Taylor by German and Czech immigrants.
These communities populated heavily around central Texas and many remaining cities still show their influence to this day in places like Fredericksburg.
The central European food culture centers heavily around meats and sausages.
While fresh meats were available, merchants learned it would last longer if it were smoked so they began slowly smoking meats that didn't sell quickly and soon enough the rich, smoky, flavor became what the people craved!
Central, East, West, and South Texas all have their own variation on BBQ so when you visit, make sure you try them all!
27. The Colorado River in Texas has no relation to Colorado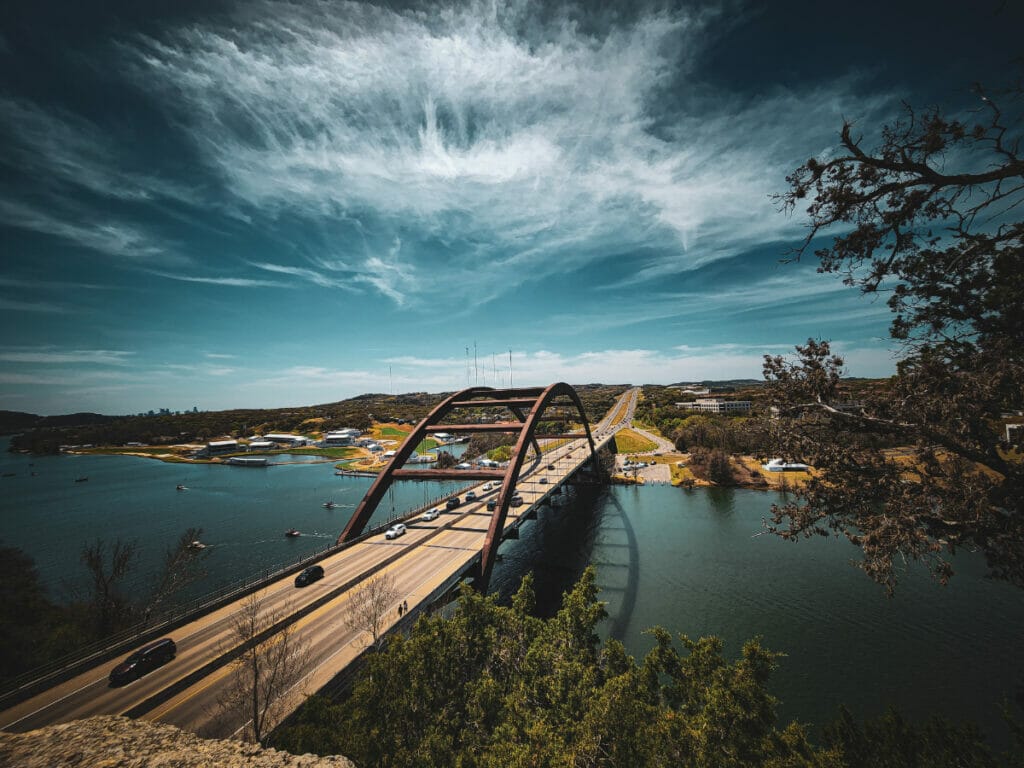 Yes, you read that right, the name is quite deceiving!
The river actually originates south of Lubbock and flows 862 miles all the way out to the Gulf of Mexico making it the 18th longest river in the United States.
So, what does Colorado have to do with it?
Well, the word "Colorado" is actually Spanish for "color red" referring to the reddish color of the water.
The river itself is important as a source of water for farming, cities, and electrical power providing water for nearly 40 million people!
28. Limburger Cheese Law
One of the "old laws still on the books" kind of law is that in some cities in Texas, you can't sell Limburger cheese on a Sunday.
We're not really sure what difference a Sunday makes, but, hey, you have Monday to Saturday to stock up!
Note: this is definitely a fun Texas fact that still in the books, but we don't expect you'll have any problems buying Limburger cheese any day of the week if the store carries it!
29. The Boots of Wimberly
If you find yourself in Wimberly, Texas, here's a fun fact: there are boots hidden around town!
Each are decorated differently, and you can enjoy a day out walking around and seeing how many you can find!
Pin for Later!