Looking for the best things to do in Laredo, Texas?
Laredo is a city directly on the border of Mexico in Southern Texas, across from Nuevo Laredo, Tamaulipas, Mexico, 156 miles south of San Antonio and 158 miles west of Corpus Christi, with a tropical climate.
It is the largest inland port on the border, and its economy is based on international trade with Mexico, with many major transportation companies who have a facility in the city.
The city is on the southern end of I-35, making it close to the manufacturers in Northern Mexico, with four international bridges and one railway bridge, a crossroads of international business life.
A popular song of the past is the "Streets of Laredo", recorded and performed by Johnny Cash, Marty Robbins, Waylon Jennings, John Cale, Roy Rogers and Prefab Sprout.
Texas A&M International University is located in Laredo, along with Laredo College; the city has a median age of 28.9 and a large percentage of minors, emphasized in that the largest employer in Laredo is the United Independent School District.
Here are 17 of the best things to do in Laredo, one of the best places to visit in Texas!
Love Texas? Love visiting Texas?
Show your support for this great state and get more helpful visiting tips on our Facebook page.
How to get around Laredo
Like most of Texas, the best way to get around Laredo is to explore on your own by car!
If you're visiting and need to rent a car to get to your Laredo activities, we highly recommend Discover Cars where they find you the best car rental deals from all of the competitors (has saved us so much money!).
Click here to check out Discover Cars.
Where to stay in Laredo
From renovated VRBOS to boutique hotels, here are the best places to stay in Laredo.
1. The Streets of Laredo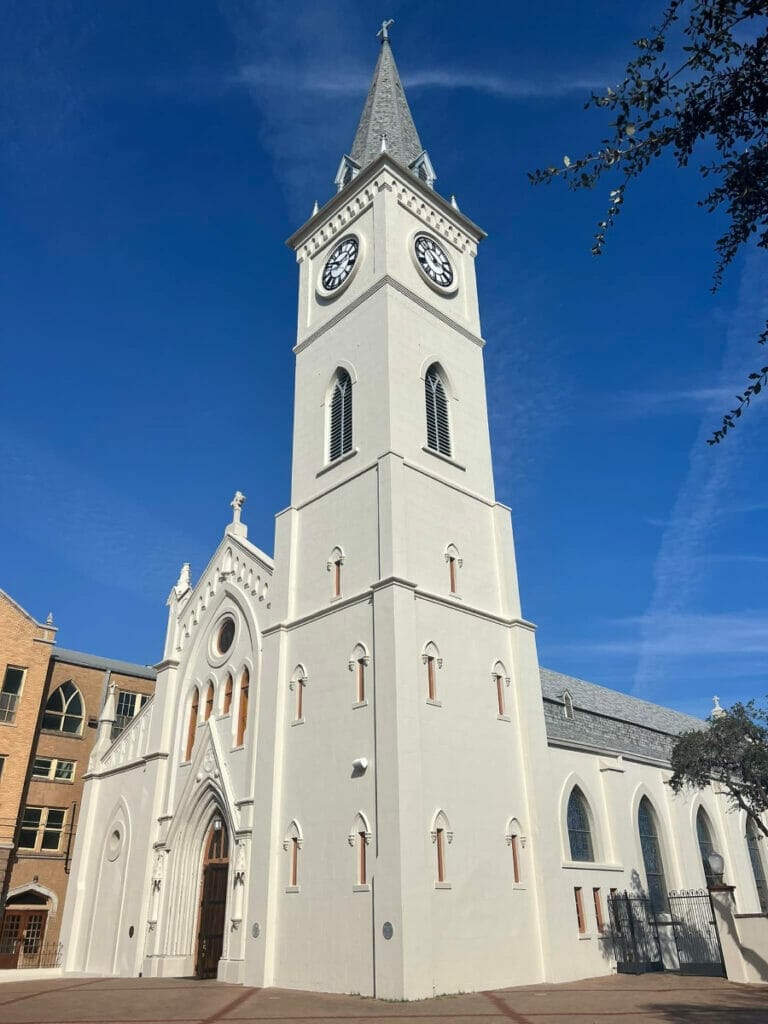 Laredo has 5 Historic Districts, made famous by the song of the same title, walked over by those under 7 different flags and countries over the past 260+ years, and a top Laredo sightseeing activity for tourists to walk around these famous historical streets and districts, paved with brick and the beautiful architectural buildings reflecting Spanish and Mexican influences from the 19th century:
Fort McIntosh Historic District – both a National Historic District and a State Archaeological Landmark, currently also the home campus of Laredo College, the fort was a former military outpost built in the 18th century, established in 1849 near an old Spanish and Native American river crossing known as Paso de Indio; renamed in 1850 in honor of Lieutenant Colonel James Simmons McIntosh, a hero who died in the Battle of Molino del Rey.
Today the fort is open to the public and offers hiking, bird watching, picnicking and the chance to explore the Museum with a collection of artifacts from the fort's history.
San Agustin Historic District – with a central plaza, the towering spire of San Agustin Cathedral, built in 1760, the oldest church in Laredo and a still active parish, one of the top things to see in Laredo, designated a Historical Landmark and overlooking San Agustin Plaza, also a Historical Landmark and lively square in the heart of the city, with its fountain and statue of General Nicolas Bravo; on weekend evenings there is live music and dancing; located near the Laredo Center for the Arts.
Jarvis Plaza – a plaza a few blocks away, it is an urban park space and dedicated war memorial to our fallen and all military veterans.
Republic of the Rio Grande Museum – a House-Museum with 19th century artifacts is located next to the Cathedral.
Old Mercado Historic District – north of San Agustin Plaza, a new City Hall, known as El Mercado (due to stalls in the back for vendors) in 1883 caused the area to expand, and today, the main structure houses the Laredo Center for the Arts and the Webb County Heritage Foundation.
El Azteca Local Historic District – mainly a residential neighborhood that was established between 1870-1940, with Mexican vernacular architectural styled homes and buildings.
St. Peter's Historic District – this neighborhood was developed between 1881 and World War I, named for St. Peter's Church that was built in 1896-1897, the second Catholic Church, and first built for English speakers; many of the homes and churches remain active and in good condition today.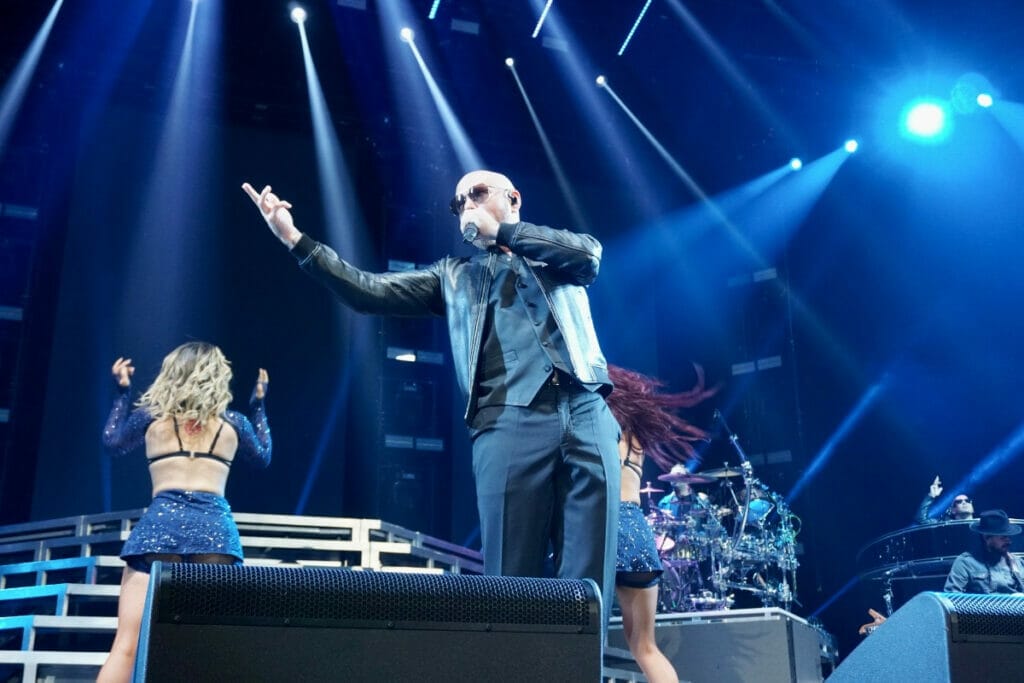 With continual concerts, sporting events, family and ice shows, conventions, trade shows and civic events, as well as community annual events such as their Navidadfest & Tree Lighting, Society of Martha Washington Pageant & Ball, and the International Sisters Cities Festival.
There is always something happening here!
Located on the Texas A&M International University campus, be sure to include this in your plans of Laredo attractions, where you are surrounded in a dome with the night sky to see the motions and cycles of the sun, moon, stars, constellations, and planets up close and personal, or even be part of a music or matinee show!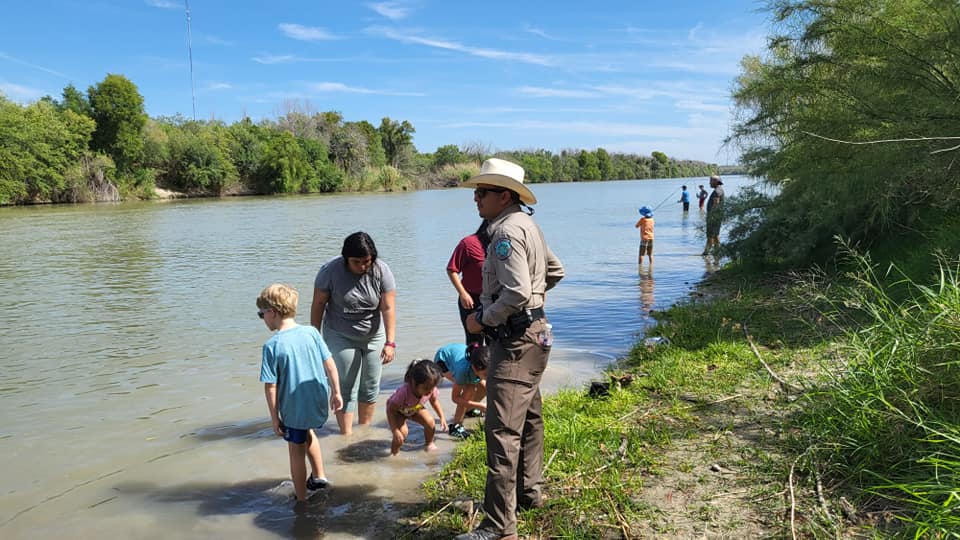 At Laredo College, a living science lab of the Rio Grande ecosystem and live plant and animal specimens.
Tours are available, with hands-on (or not!) activities, perfect for that lover of all "creepy, crawly" type critters!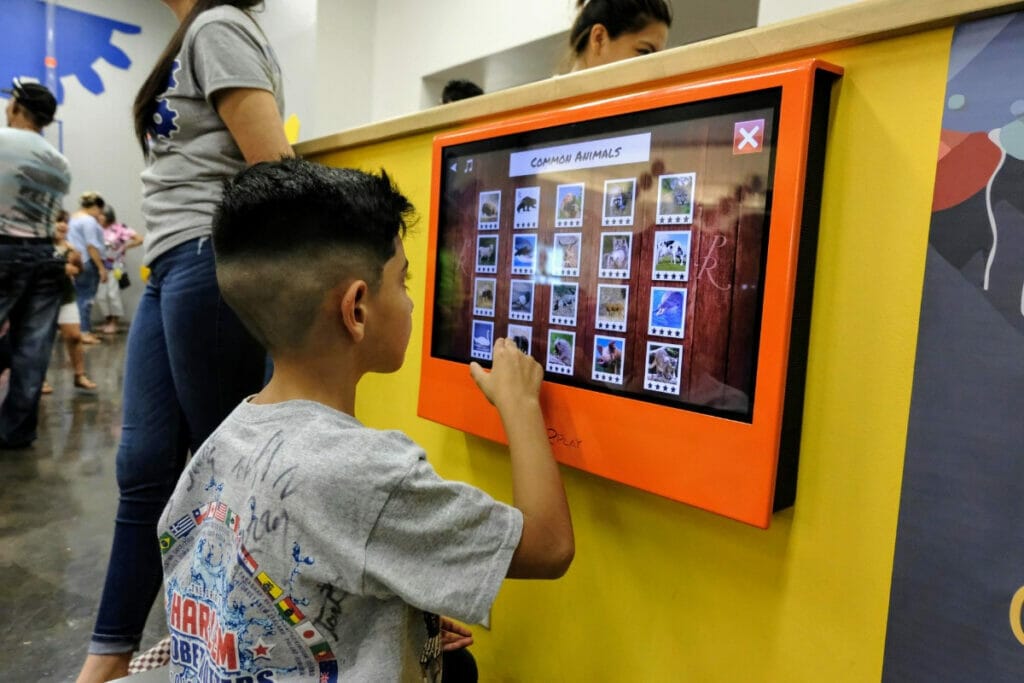 Located in Mall del Norte, and one of the fun things to do in Laredo, the Imaginarium gives kids of all ages a unique learning opportunity in a hands-on experience with technology, science and art, a place to spark creativity and curiosity.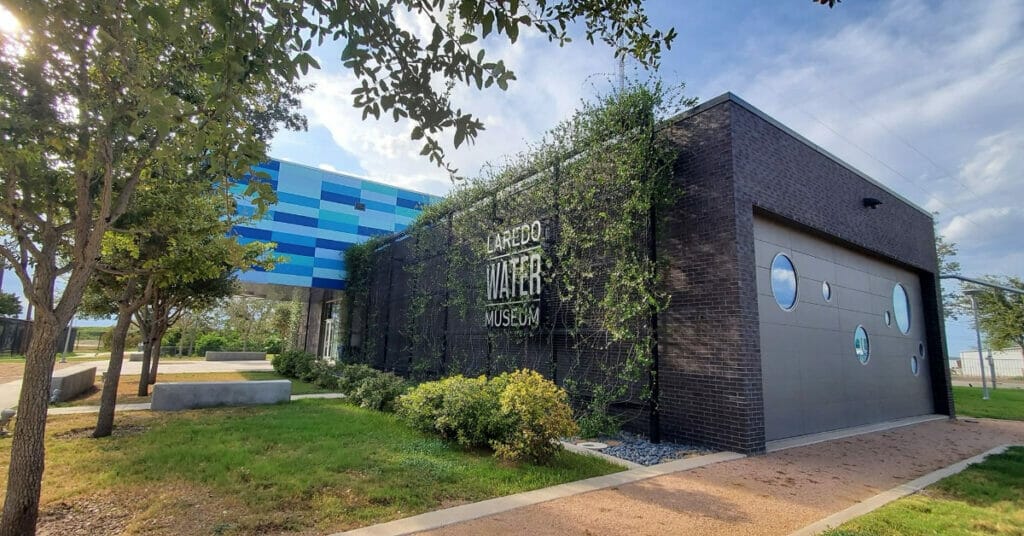 This museum is free, and interesting for the kiddos as well as adults, seeking to inform, engage and educate visitors to respect and protect our precious resource, learning how water from the Rio Grande River flows through cleaning stages, and the ecology of the river, taking visitors on the journey through the pipes and a simulation of the distribution with interactive displays.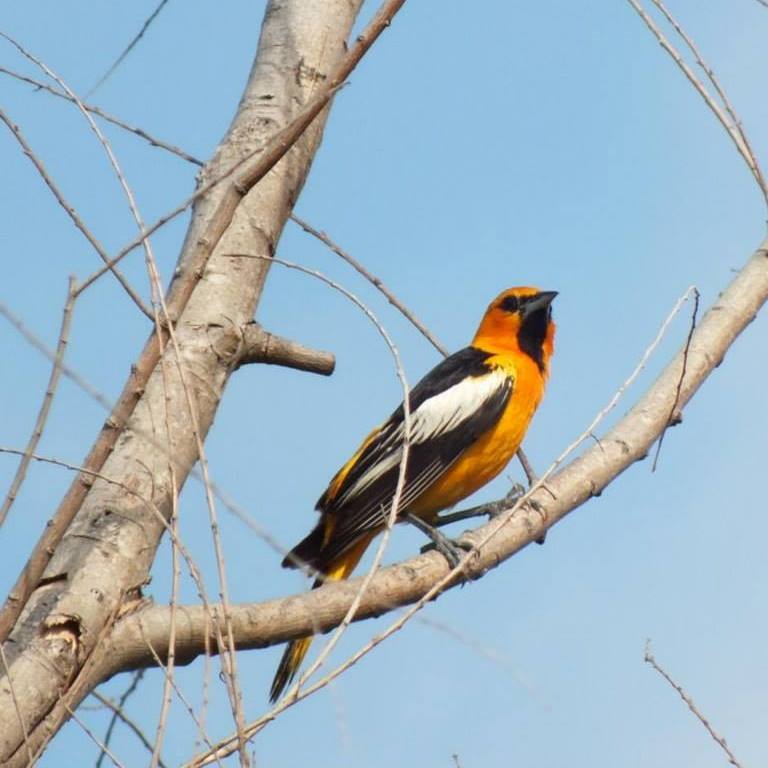 Lake Casa Blanca is located within the park, a 1,680-acre artificial lake where the most popular recreational use of the lake and top Laredo things to do for avid fishermen is spending time at this well-stocked lake, with a boat ramp and fishing pier available on the eastern side.
Camping, picnicking, hiking, bird watching, lake swimming, boating, water skiing, and mountain biking are popular activities around and on the lake, with RV parking and Cabins camping facilities, picnic areas and playgrounds.
8. Golf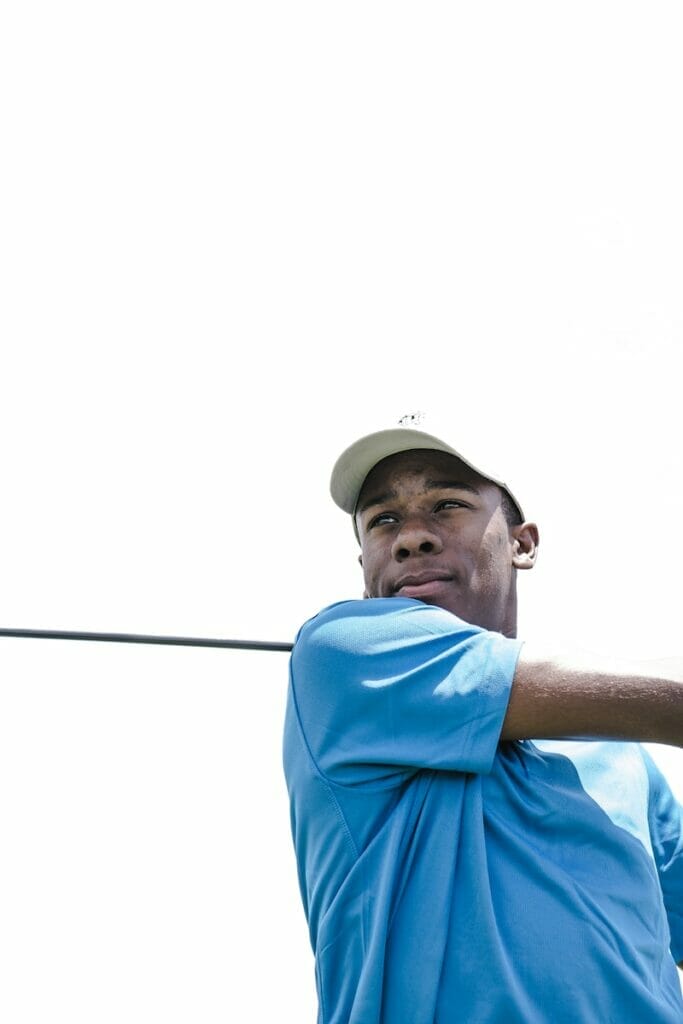 Laredo has three 18-hole golf courses: Laredo Country Club – a private course; Casa Blanca Golf Course; and the Max A. Municipal Golf Course.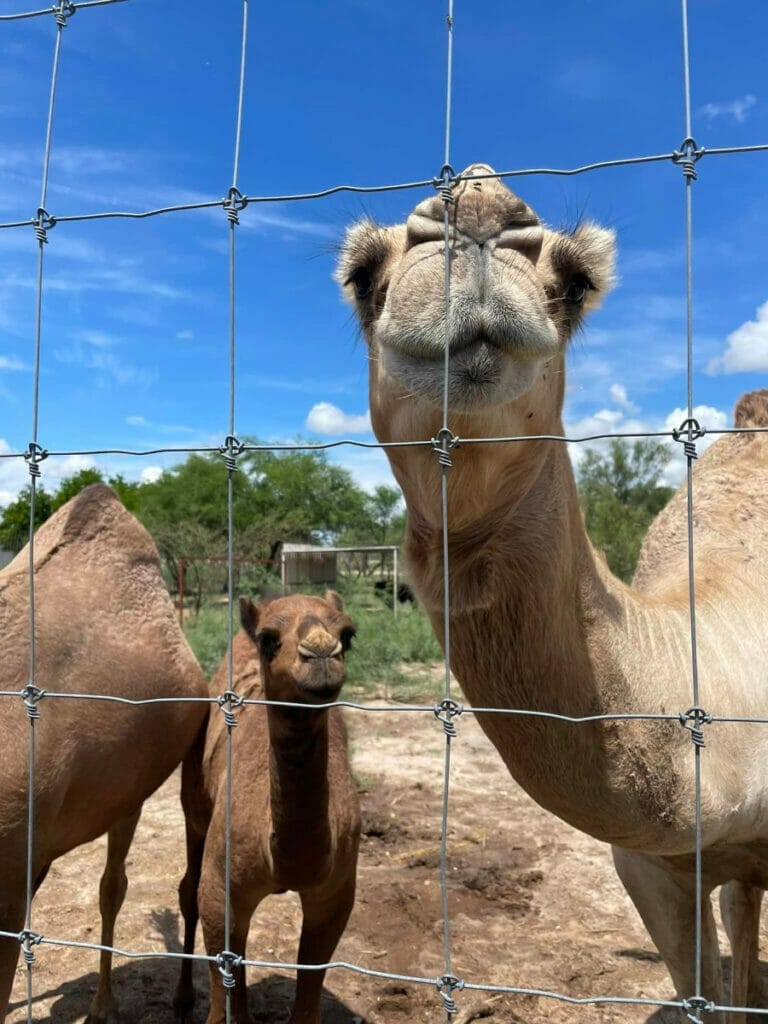 Get up close and personal with some of the animals and enjoy their Giraffe experience, zipline rides, ATV rental, wagon and bus tours.
With turtles, snakes, goats, pigs, llamas, zebras, bison, camels, deer, horses, and more, it's one of the fun Laredo activities for kids and animal lovers.

Constructed in the early 20th century, the restored Italian-style, two-story brick building once was home to two early Laredo merchant families.
It's located on the banks of the Rio Grande and represents the grand houses that populated the area at that time.
The building was rehabilitated and restored, now serving as the museum and showcasing the region's culture, history, populations and industry with changing exhibits and educational seminars.
Guided tours are available year-round.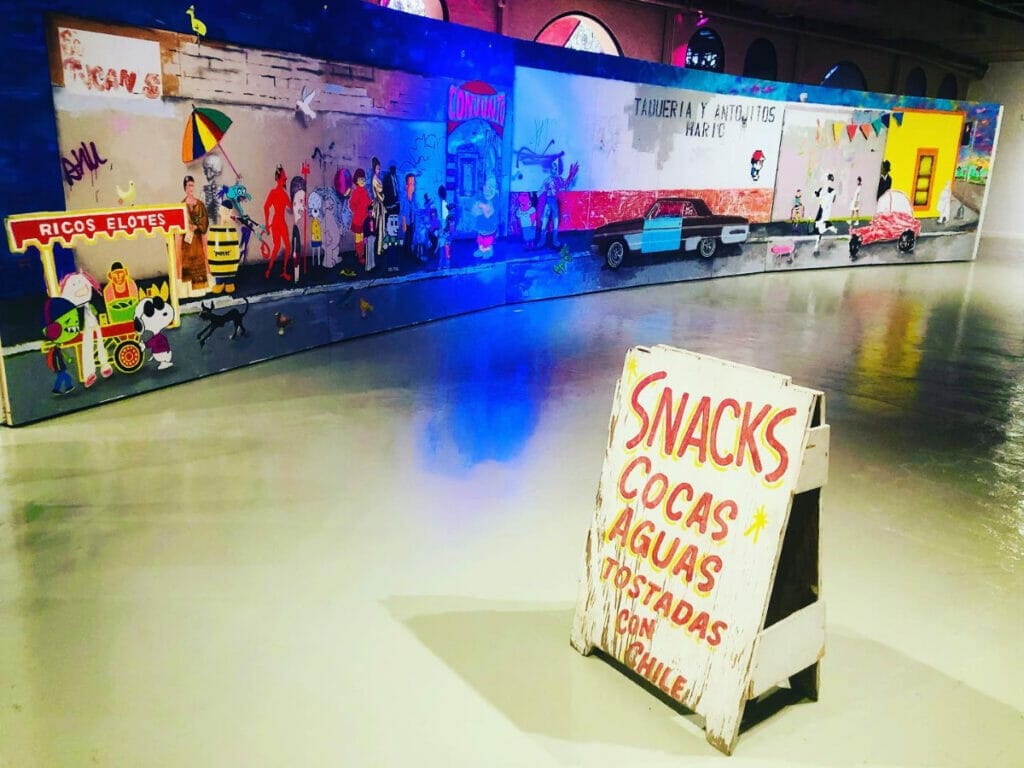 Located downtown, the building is located in the former City Hall offices known as "The Mercado", and has three galleries: The Laredo Art League Gallery, the Goodman Gallery and the Lilia G. Martinez Gallery.
It displays regional artwork and provides community events.
12. Local Theater Companies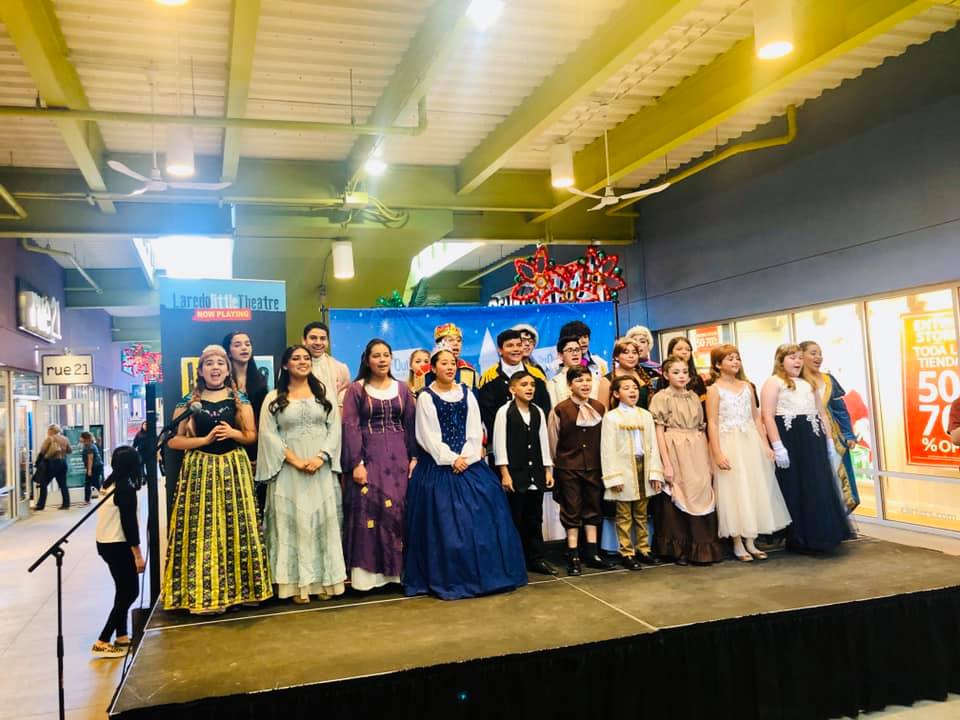 Catch a live performance by one of these community theater organizations:
Local Art Walk, a free event where you can take a self-guided tour around the downtown area where participating locations host the work of local artists, held the First Friday of every month 5-8pm except January, July, or August.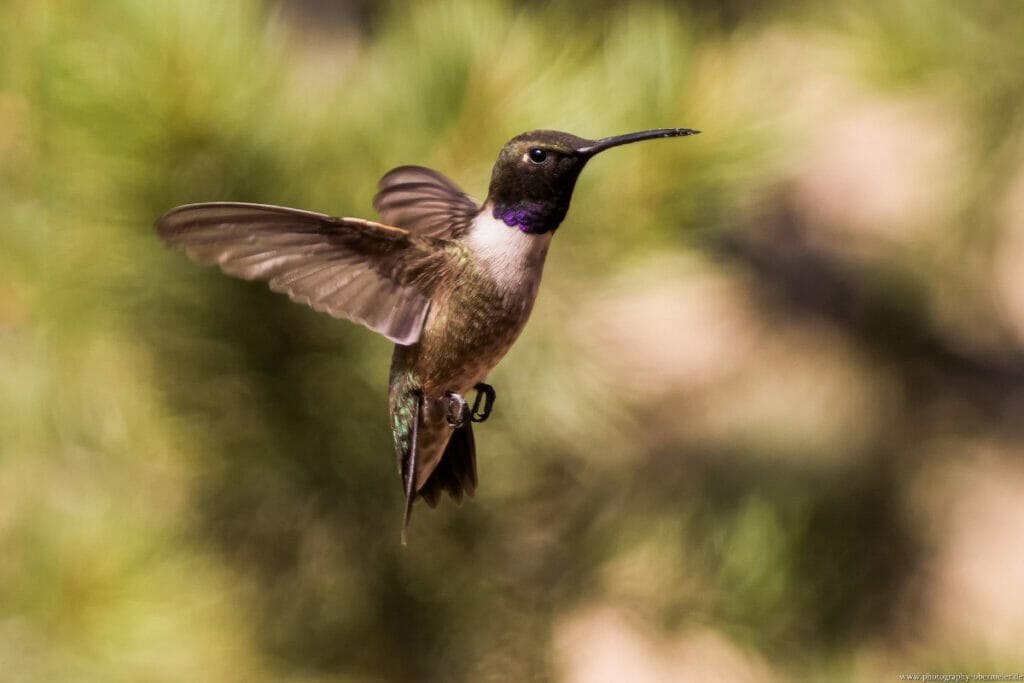 There are 9 unique locations in the world that are part of the World Birding Center, and Laredo is near one of them, with 9 separate locations along the Rio Grande Valley.
In all seasons more than 500 bird species find a haven in this area, set along a 120-mile historic river road.
Bird watching here is one of the top things to do in Laredo.
Don't miss the annual Laredo Birding Festival held in January and February, with day trips into the field with professional guides, kayaking trips, and seminars to improve birding skills and increase your avian knowledge.
15. More Annual Events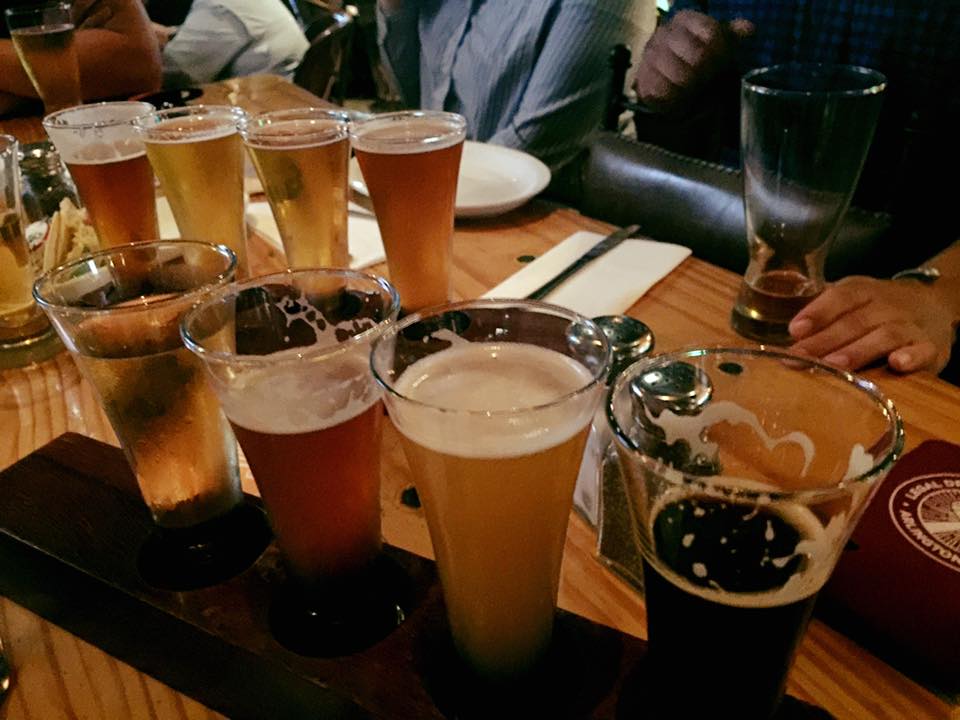 Be sure to check out the many events held throughout the year!
Washington's Birthday Celebration – Every January and into February, Laredo hosts this patriotic event, one of the best things to do in Laredo, founded in 1898,the largest event of its kind in the U.S. with over 400,000 attendees; includes a colonial pageant, parades, a carnival, air show, car show, fireworks, live concerts, live theatrical performance, a 5K, 10K and half marathon, golf tournament, a citywide prom, and coming in 2023, the grand opening of the Celebration Museum!
Jamboozie – Traditionally part of the Washington Birthday celebration in late January and similar to New Orleans' Mardi Gras, with colorful costumes, beads and masks.
Jalapeño Festival – Held in February, a two-day festival celebration.
Border Beer Fest – Largest beer festival in the area, with "Beerlympics" competition, beer pong, adult Jenga, darts and more.
16. Farmers' Market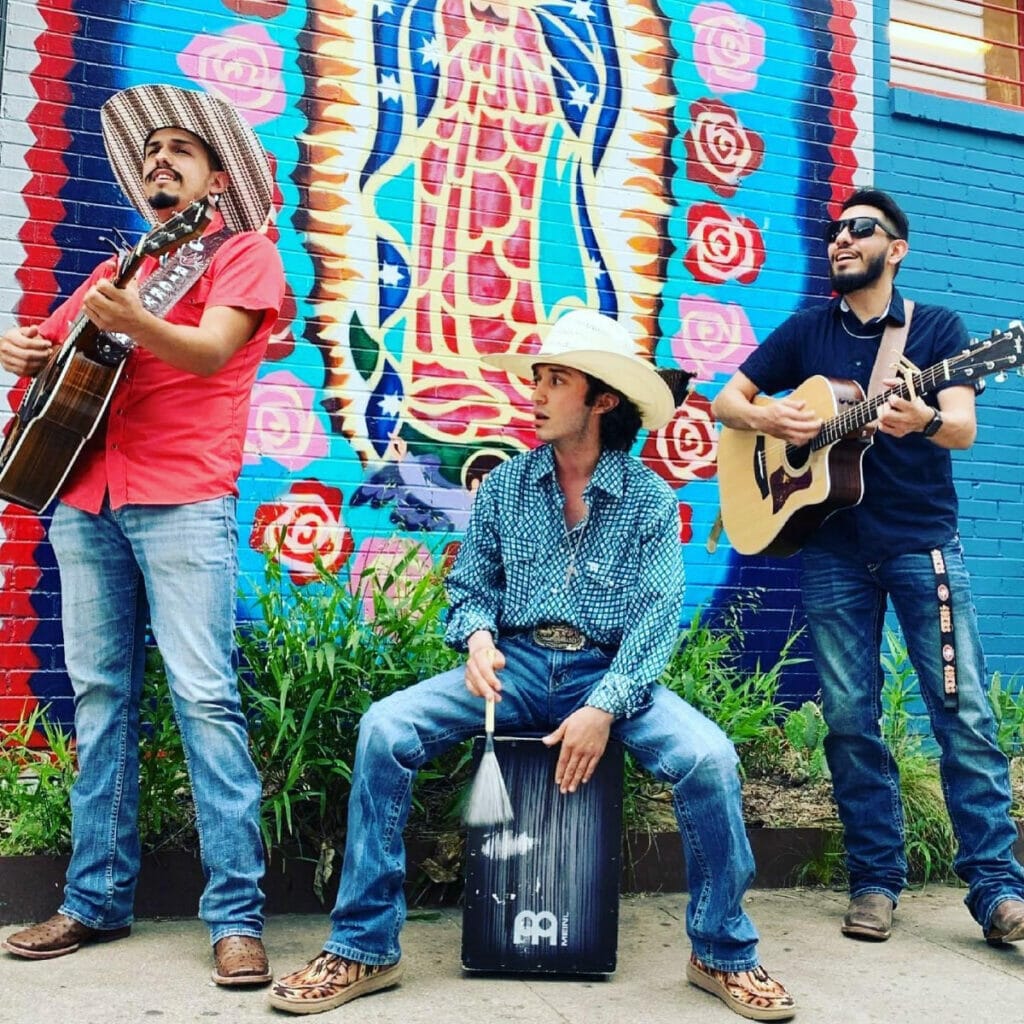 El Centro de Laredo Farmers Market is located across from the San Augustin Plaza and held the First Saturday of every month.
17. Time to Eat! – Food and Drink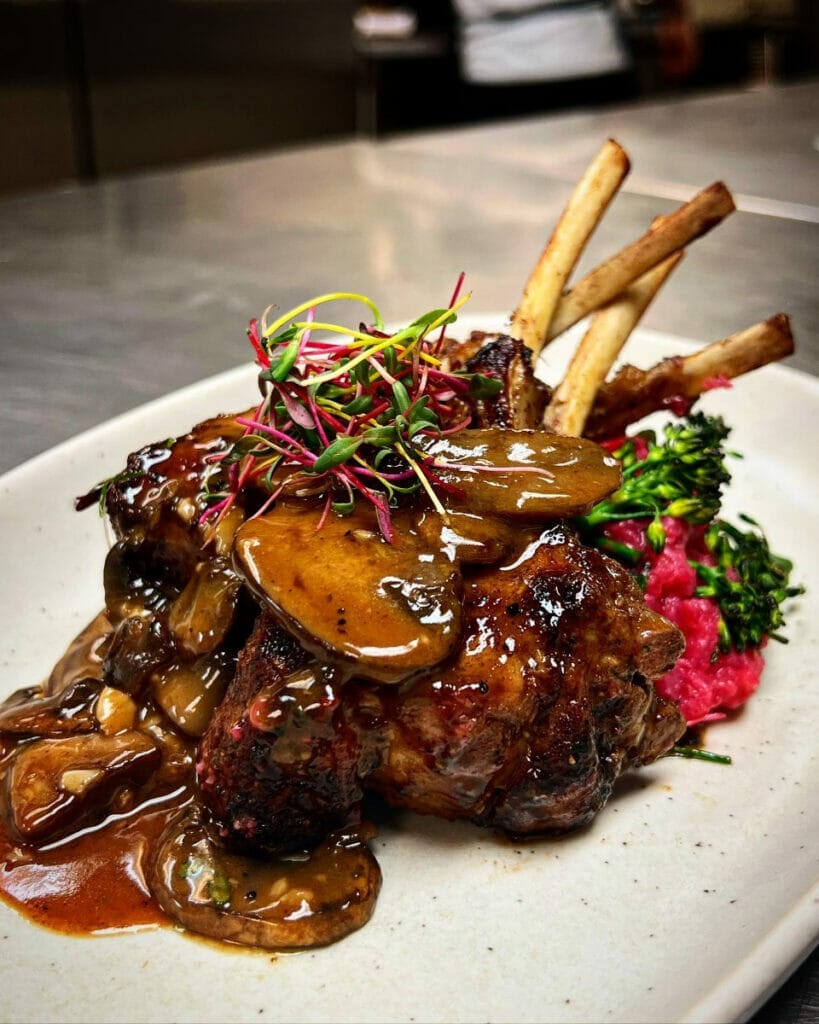 While there are an amazing amount and variety of restaurants and other eateries of all kinds, below are just a few of the most highly reviewed favorites:
18. Food Trucks, Beer and Wine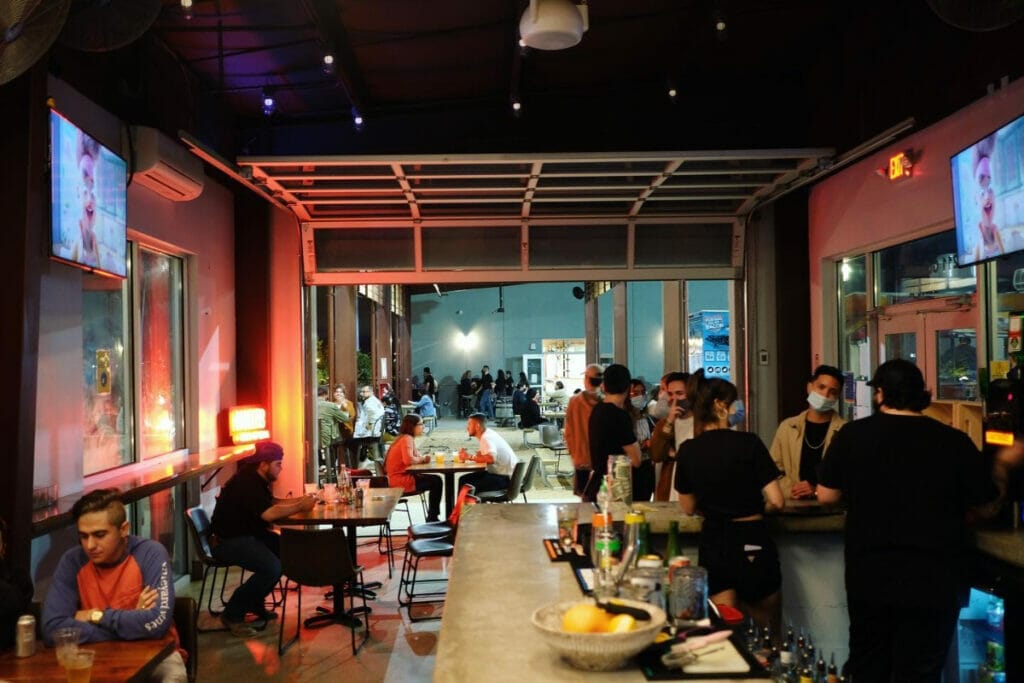 While there are many amazing food trucks who move from place to place, at these wine, beer, and bar locations, you'll find a variety consistently.
19. Breakfast, Brunch, and Bakeries (and Cafe's)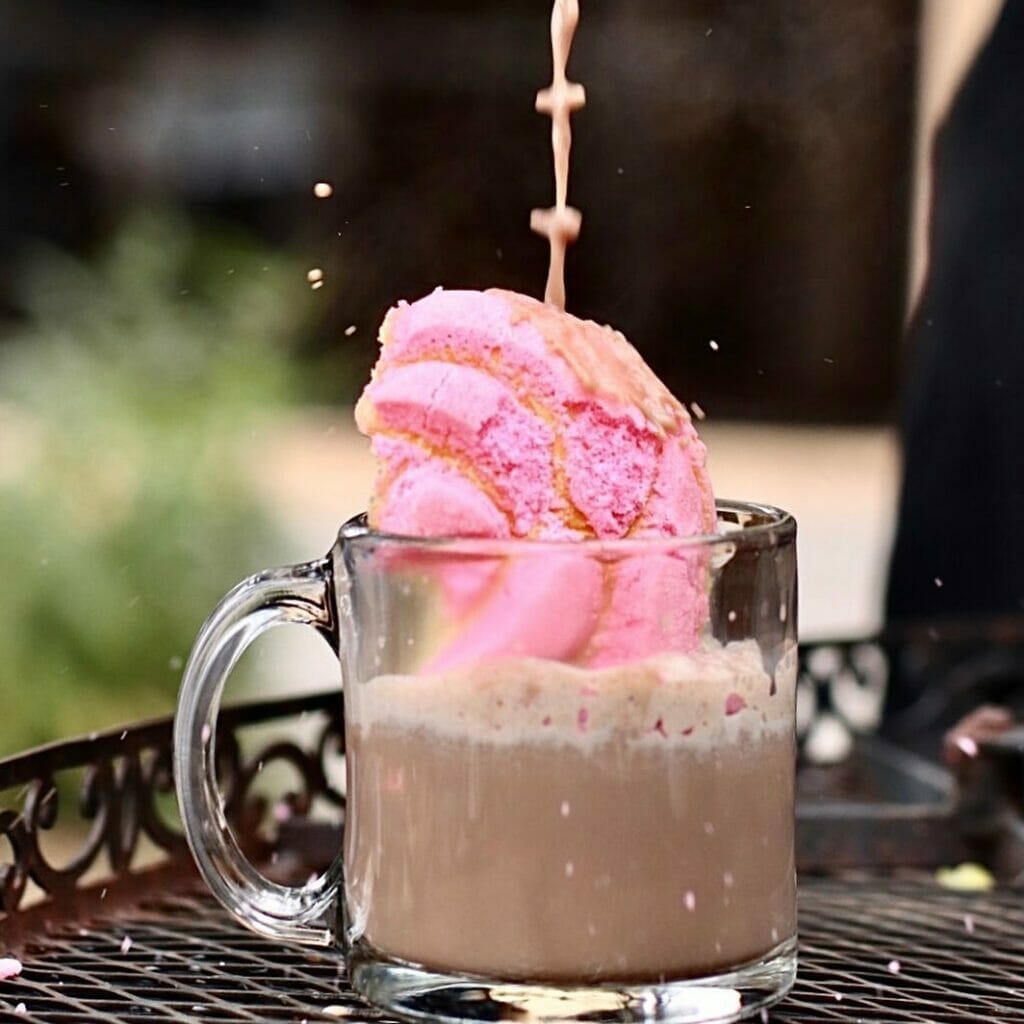 20. Coffee Shops and Treats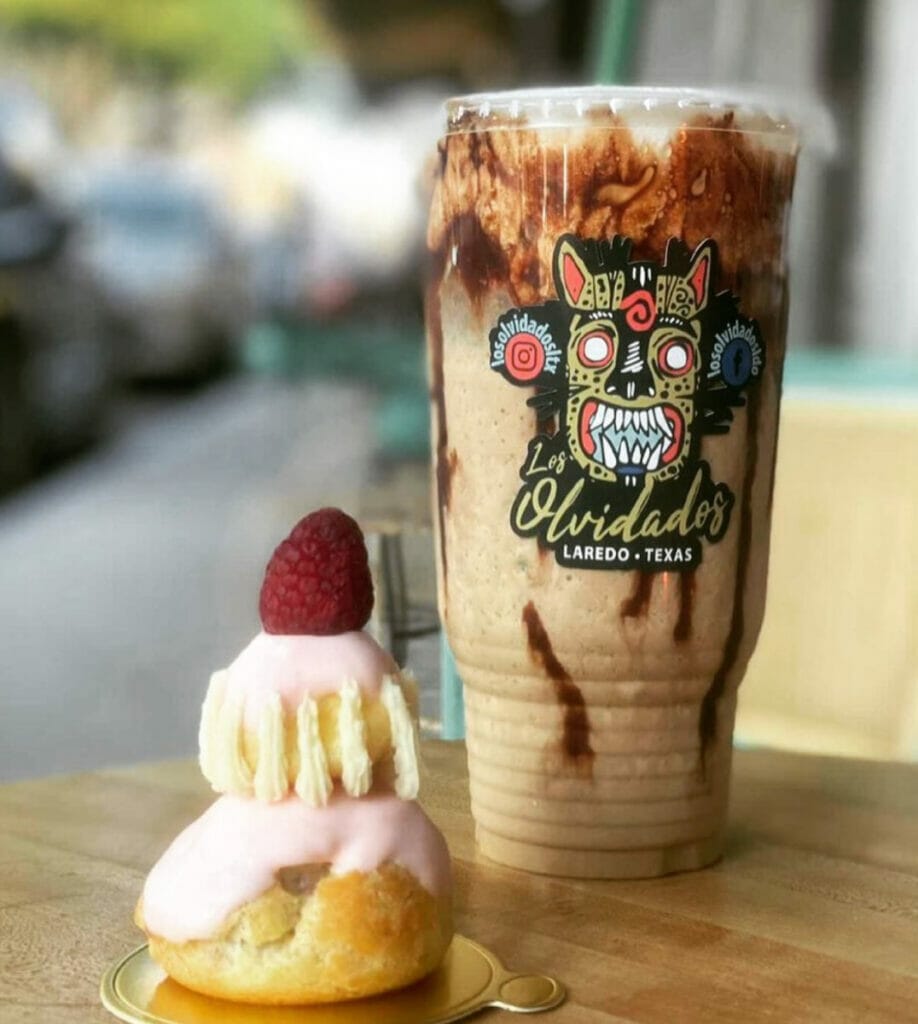 Pin for Later!