Welcome to the vibrant and cosmopolitan city of Dallas, where southern charm meets modern innovation in the heart of Texas.
Renowned for its iconic skyline, bustling arts scene, and renowned sports teams, Dallas is a city that captivates the imagination and leaves a lasting impression on all who visit, with plenty of fun facts about Dallas.
Behind its glitz and glamour lie numerous fascinating facts about Dallas, Texas and hidden gems waiting to be discovered.
In this guide, we invite you to embark on a journey through 29 intriguing facts about Dallas, unearthing the city's rich history, vibrant culture, and unique attractions.
Whether you're a curious traveler planning a visit or a proud resident looking to deepen your understanding of this dynamic city, these facts will provide you with a fresh perspective on Dallas.
Now let's get on to the best Dallas history facts, interesting facts about Dallas, and cool facts about Dallas!
GET A

FREE

TEXAS GUIDEBOOK WITH LOCAL TIPS!
With 71 pages of helpful travel tips and the "best of" Texas lists, this is your ad-free key to your Texas trip.
1. Dallas is the third-largest city in Texas and the ninth-largest city in the United States.
2. It is located in North Texas, and its metropolitan area is known as the Dallas-Fort Worth Metroplex.
3. Dallas was founded in 1841 and officially incorporated as a city in 1856.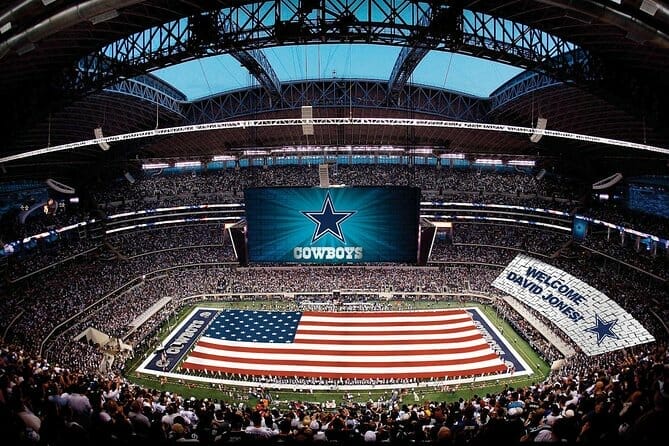 4. The city is named after George Mifflin Dallas, the Vice President of the United States under James K. Polk.
5. Dallas is known for its prominent role in the oil and cotton industries, contributing to its early economic growth.
6. The iconic Dallas skyline is dominated by several skyscrapers, including the Bank of America Plaza, which is the tallest building in Dallas.
7. Dallas is home to the Dallas Cowboys, one of the most successful teams in the National Football League (NFL).
8. The city has a thriving arts and culture scene, with world-class museums such as the Dallas Museum of Art and the Nasher Sculpture Center.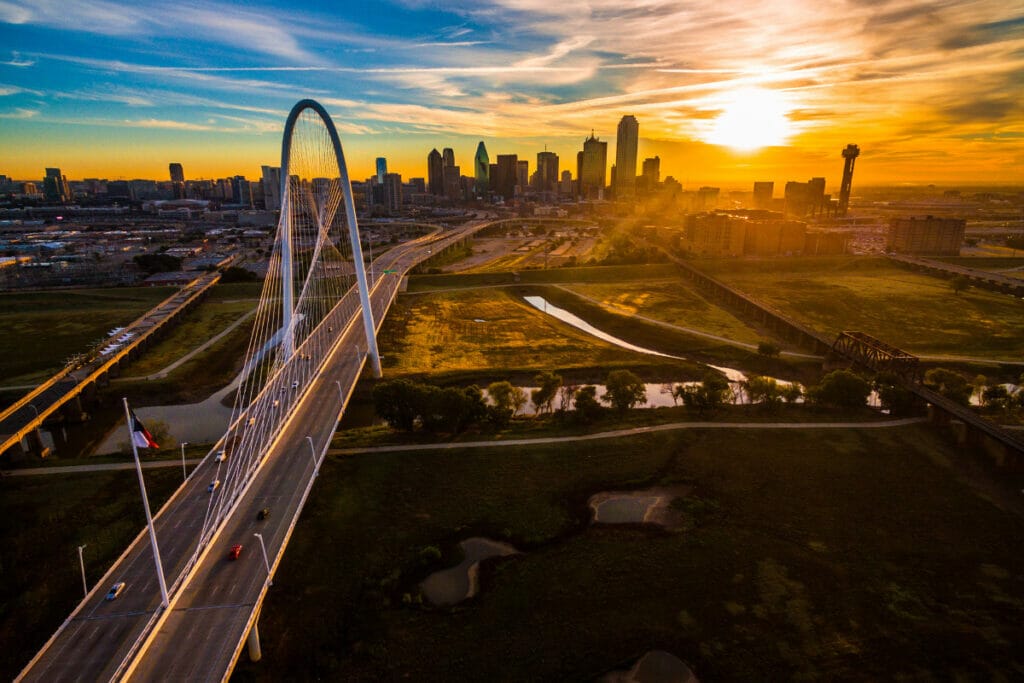 9. Dallas is famous for its vibrant dining scene, offering a diverse range of culinary options, including Tex-Mex, barbecue, and international cuisine.
10. The State Fair of Texas, held annually in Dallas, is one of the largest and oldest state fairs in the country.
11. Dallas is home to several prestigious universities and colleges, including Southern Methodist University and the University of Texas at Dallas.
12. The Dallas Arts District is the largest urban arts district in the United States, spanning 68 acres and housing several performing arts venues, museums, and galleries.
13. The Dallas Mavericks (NBA) and the Dallas Stars (NHL) are professional sports teams based in the city.
14. Dealey Plaza in Dallas is the infamous site of the assassination of President John F. Kennedy on November 22, 1963.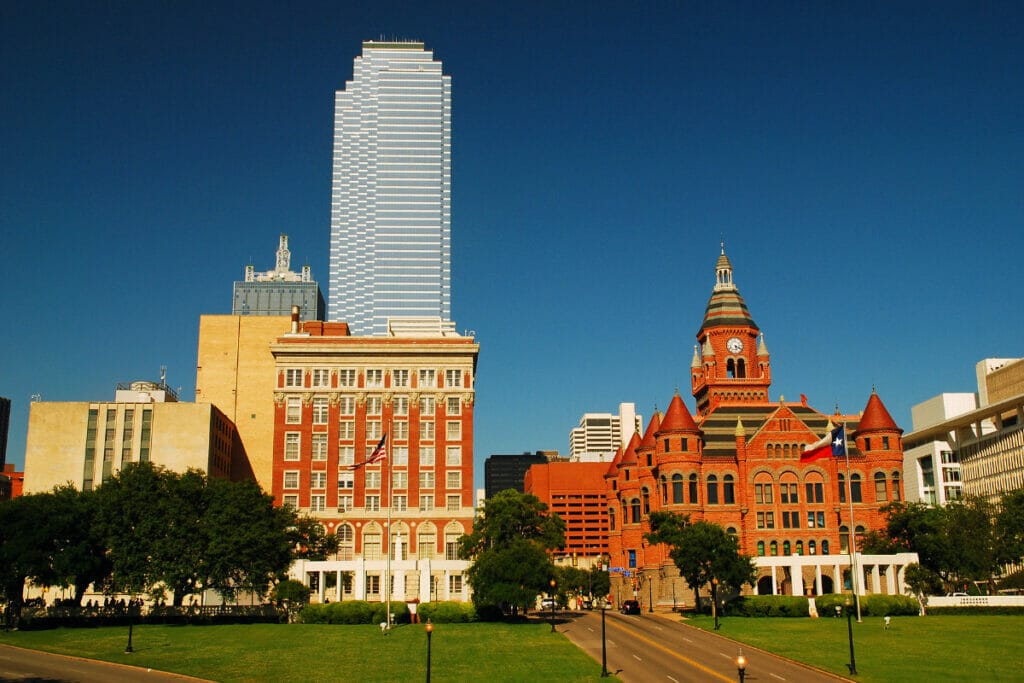 15. The Sixth Floor Museum, located in the former Texas School Book Depository building, offers exhibits and information about the Kennedy assassination.
16. Dallas is known for its warm climate, with hot summers and mild winters, making it an attractive destination for outdoor activities.
17. The Dallas Arboretum and Botanical Garden is a popular attraction, featuring beautiful gardens, seasonal festivals, and a stunning view of White Rock Lake.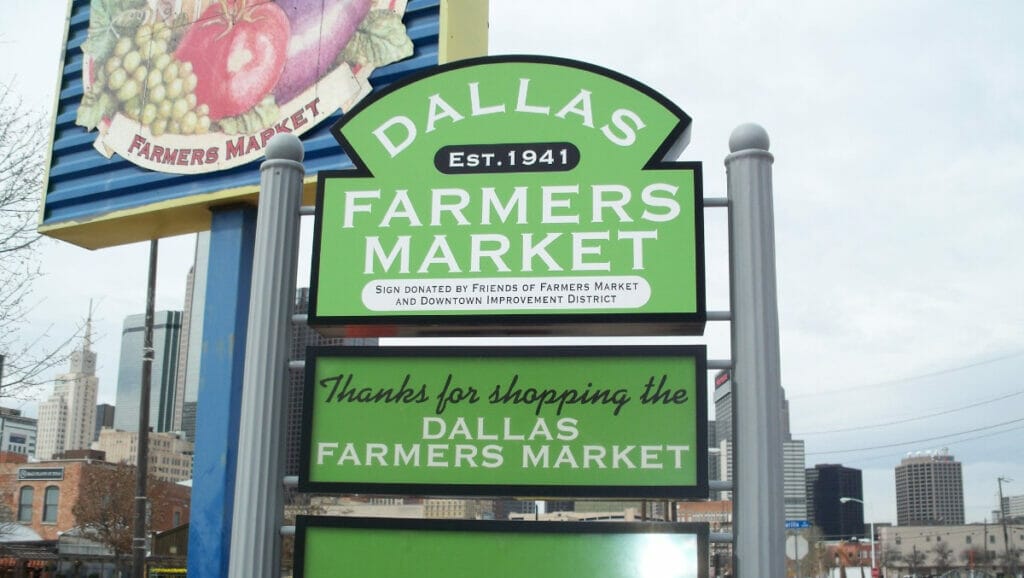 18. The city hosts the annual Dallas International Film Festival, showcasing a wide range of independent films and attracting filmmakers from around the world.
19. The Dallas World Aquarium is a unique attraction that combines an aquarium with a rainforest exhibit, featuring a diverse range of marine and terrestrial species.
20. The Dallas Love Field Airport, located near downtown Dallas, serves as a secondary airport for the city, providing domestic and regional flights.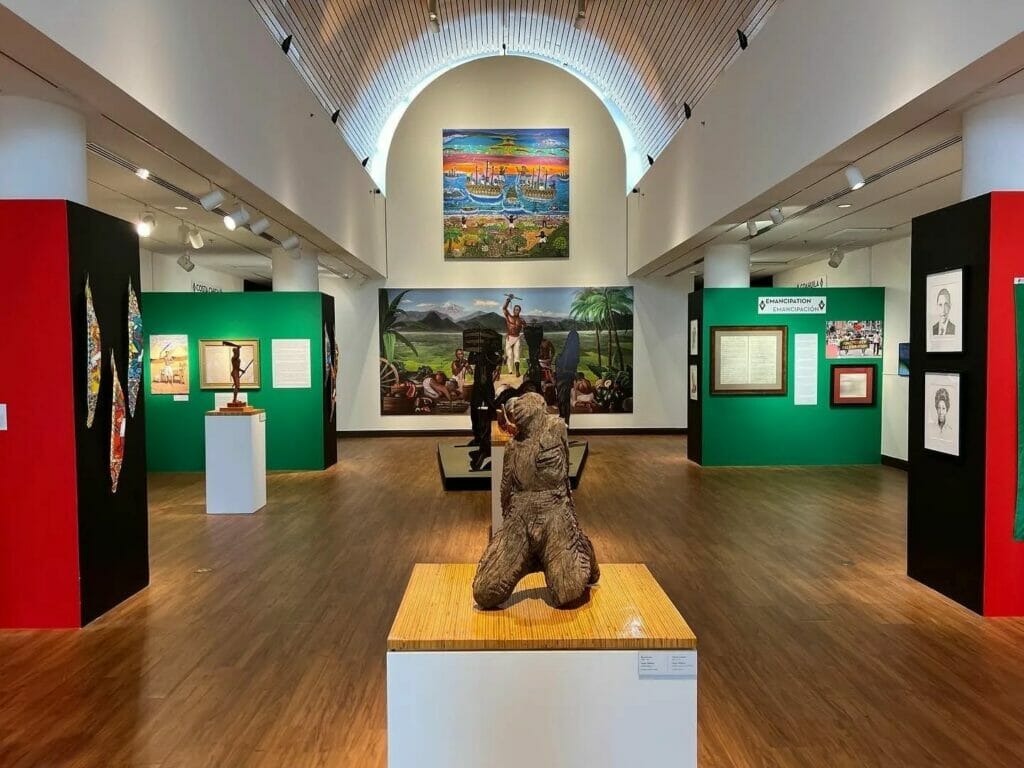 21. The Dallas Market Center is one of the largest wholesale trade centers in the world, featuring a wide range of products and hosting trade shows and events.
22. The Trinity River Audubon Center is a 6,000-acre nature preserve and educational center, offering trails, birdwatching, and educational programs.
23. Dallas is home to the George W. Bush Presidential Library and Museum, which showcases artifacts and exhibits related to the presidency of George W. Bush.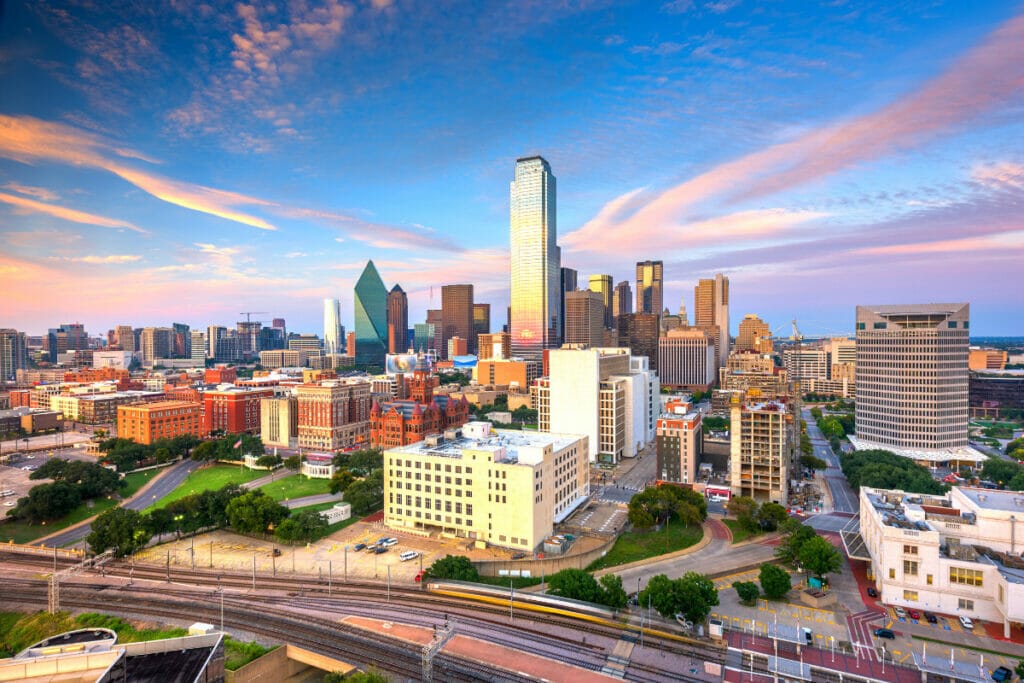 24. The West End Historic District in Dallas is a popular destination for shopping, dining, and entertainment, featuring restored buildings from the late 19th century.
25. The Dallas Zoo, located in Oak Cliff, is the oldest and largest zoological park in Texas, housing a diverse collection of animals from around the world.
26. The Deep Ellum neighborhood in Dallas is known for its vibrant music and arts scene, with live music venues, art galleries, and street murals.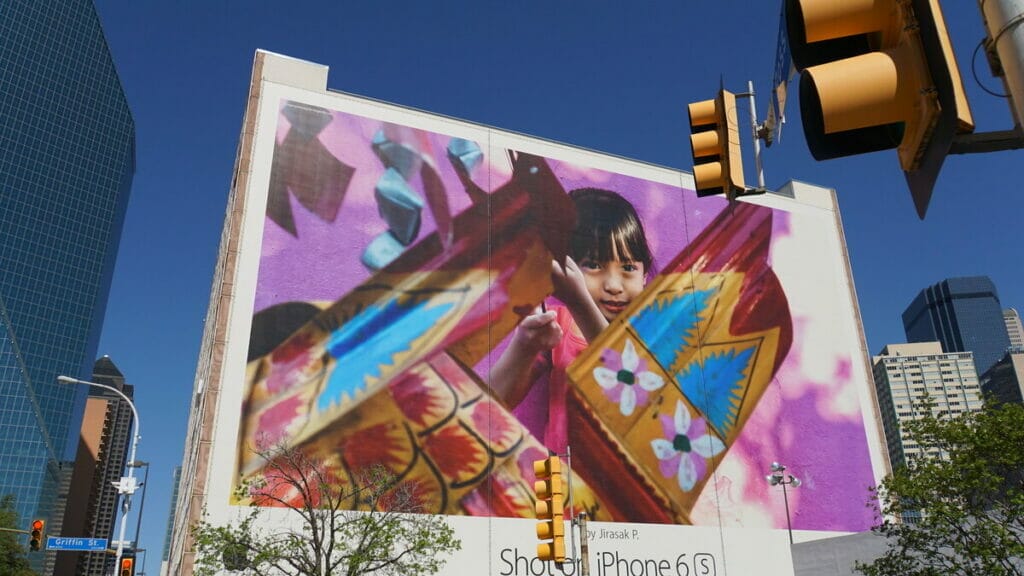 27. The Dallas Contemporary is a non-profit contemporary art museum showcasing innovative and thought-provoking works by local and international artists.
28. The Dallas Cowboys Stadium, also known as AT&T Stadium, located in nearby Arlington, is one of the largest domed stadiums in the world and hosts various events, including concerts and sports games.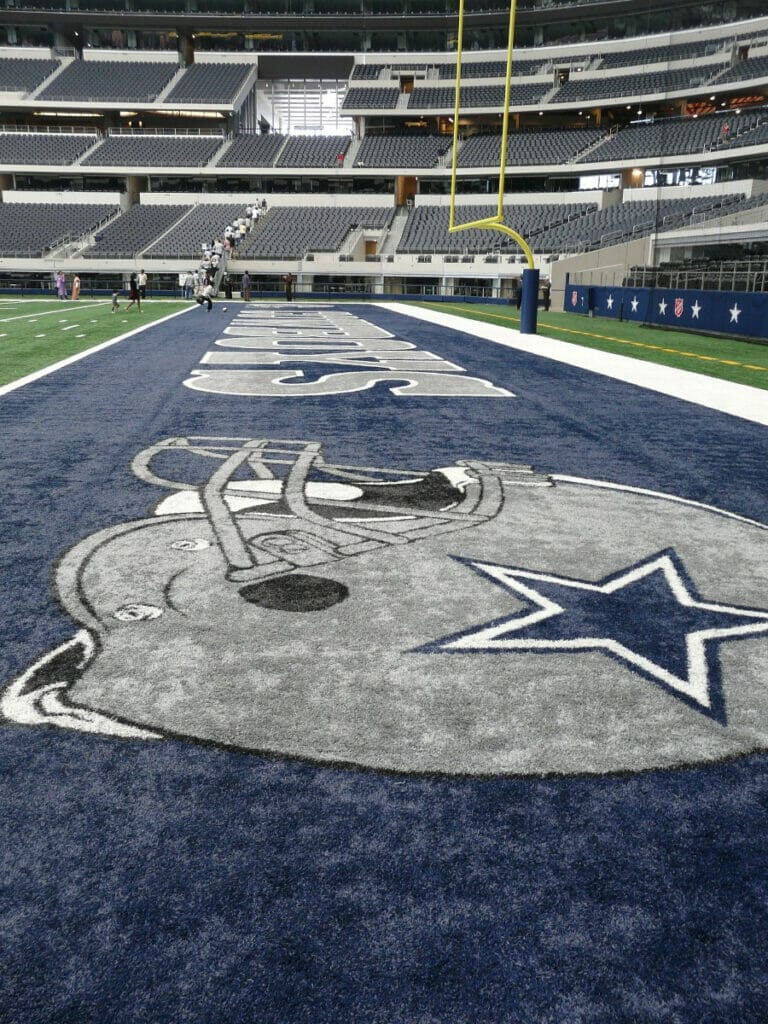 29. The Margaret Hunt Hill Bridge, an iconic bridge spanning the Trinity River, is known for its distinctive arch and stunning views of the downtown Dallas skyline.
Want more fun facts about Texas? Check these out!